The earth looked cold as my plane descended toward the city of Ubon Ratchathani, in northeastern Thailand's Isaan region. I knew this was an illusion—unlike most other countries this side of the equator, Thailand gets warmer and muggier the further north you go—but the coniferous look of the trees and the shade of green they gleamed in the morning light suggested frost more than sweat.
I was on my way to Ubon, to which locals often shorten the city's name, to visit the so-called Grand Canyon of Thailand, among other things. Well, not too many other things—I was ultimately in Ubon Ratchathani to see the canyon, even if I was certain it wouldn't be very grand.
Where to Stay in Ubon Ratchathani
I chose the hotel in Ubon with the best reputation, so I was surprised when none of the taxi drivers at the airport knew where it was—except one. (I was surprised to learn that she was a woman, as you don't see many female khon kap rot in Thailand.) The Bliss Ubon is about a nice a place to stay as you can find in a tertiary city of Thailand, which is to say you should take its name literally: Bliss, but only in the context of Ubon Ratchathani.
Things to Do in Ubon Ratchathani City
Ubon City is known for being short on attractions, but if you've traveled at all in Thailand, you'll know what to look for: Temples, markets, museums—oh my!
As far as temples and other culture are concerned, I recommend starting where I did: At Thung Si Muang, a park in the city center that featured a giant, gilded candle sculpture. If you're not hear during the famous (again, for Ubon) Candle Festival, which occurs every July, this could be considered something of a stop-gap.
Beyond this, Thung Si Muang is a good place to start because it sits near both Wat Thung Si Muang (which is, in my opinion, the most beautiful temple in Ubon Ratchathani's City Center), as well as the Morning Market and the Mun River, which sit just south of downtown.
Now, this might not look like a lot of things to do on paper, even if you add in the extremely impressive Wat Nong Bua (whose design is based on this famous temple in India) or the quirky Country of Arts 3D Gallery, which was still closed when I arrived there an hour after opening time.
But Ubon Ratchathani is extremely hot and humid, as I mentioned earlier, and if you travel around town by bike like I did, particularly from The Bliss (which is a bit outside the center), you'll be ready for a plate of som tam and a nap in air-con in no time at all.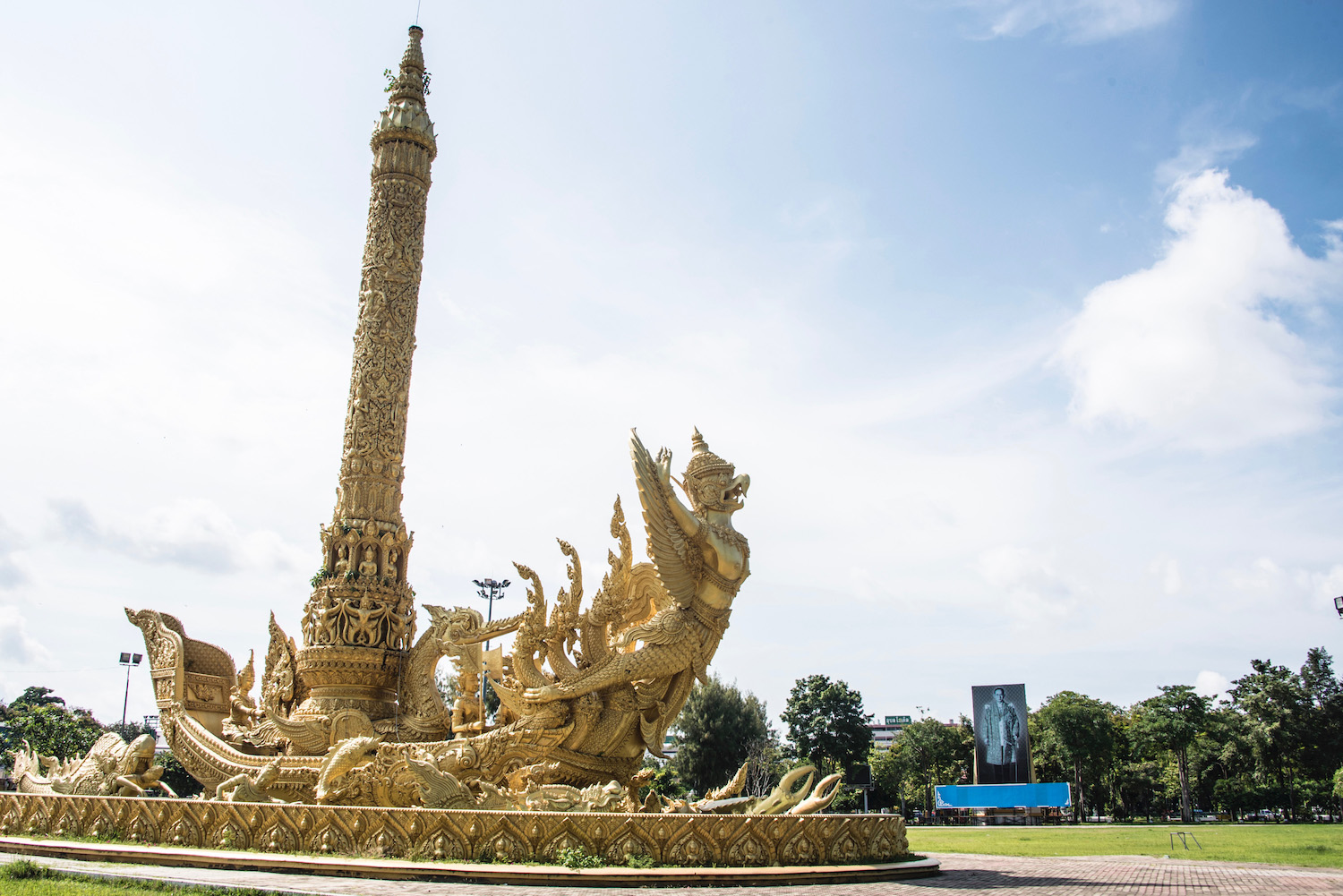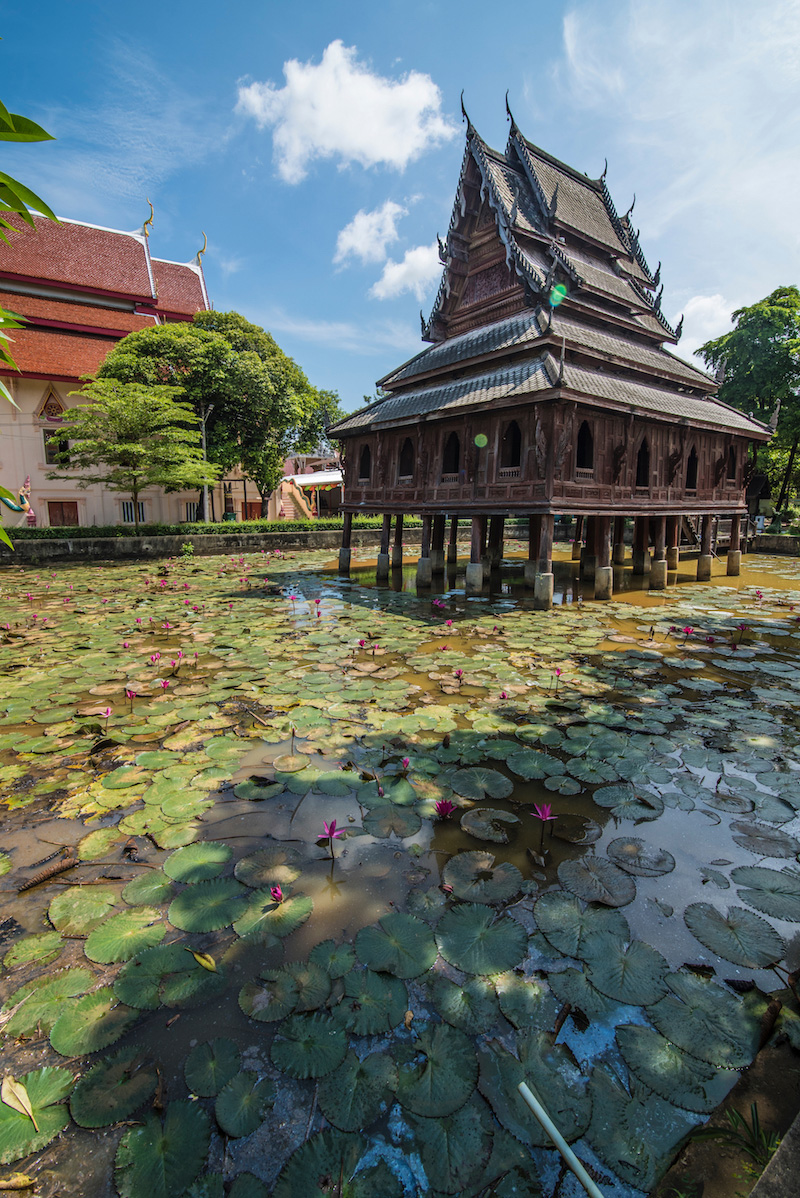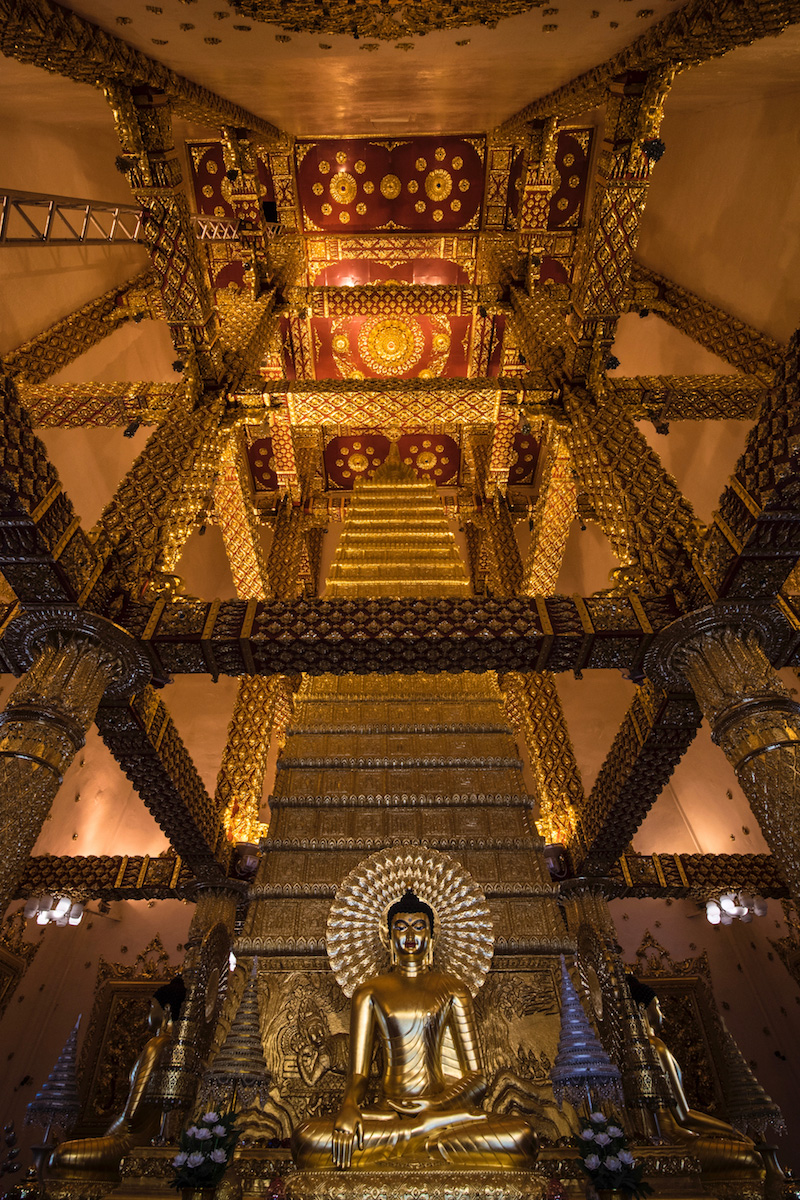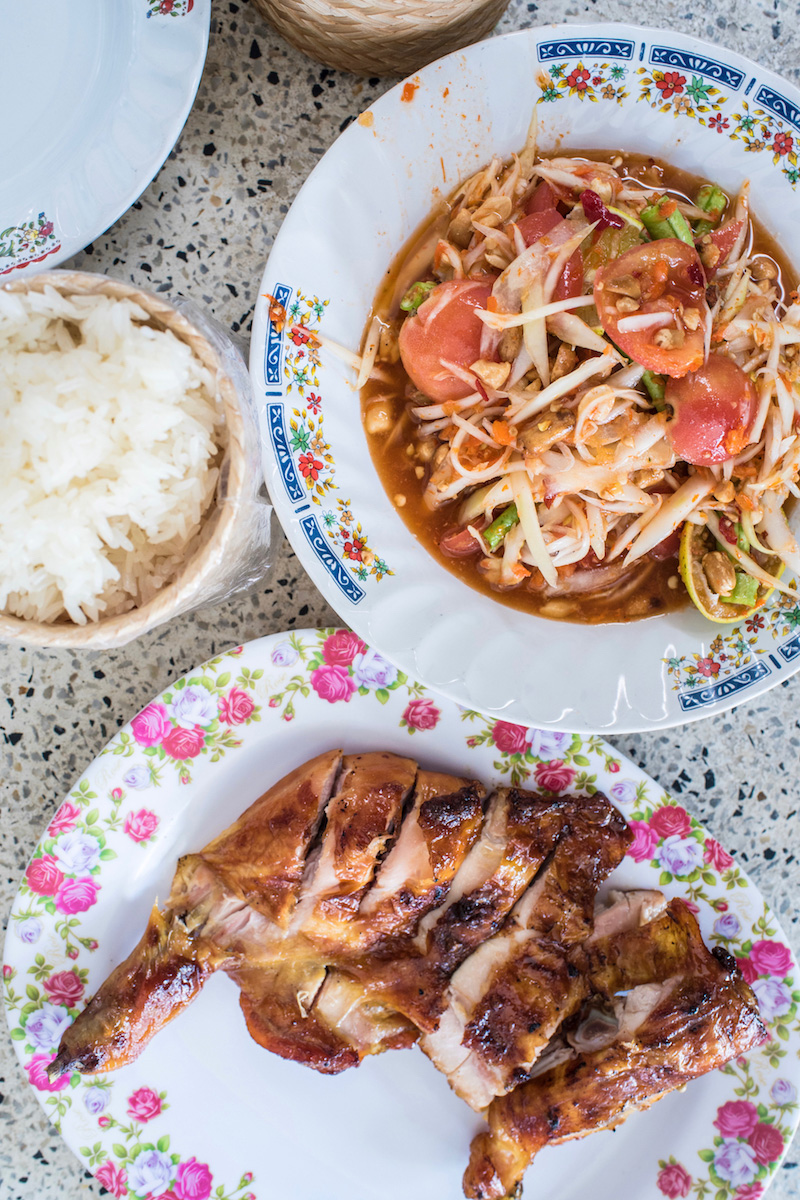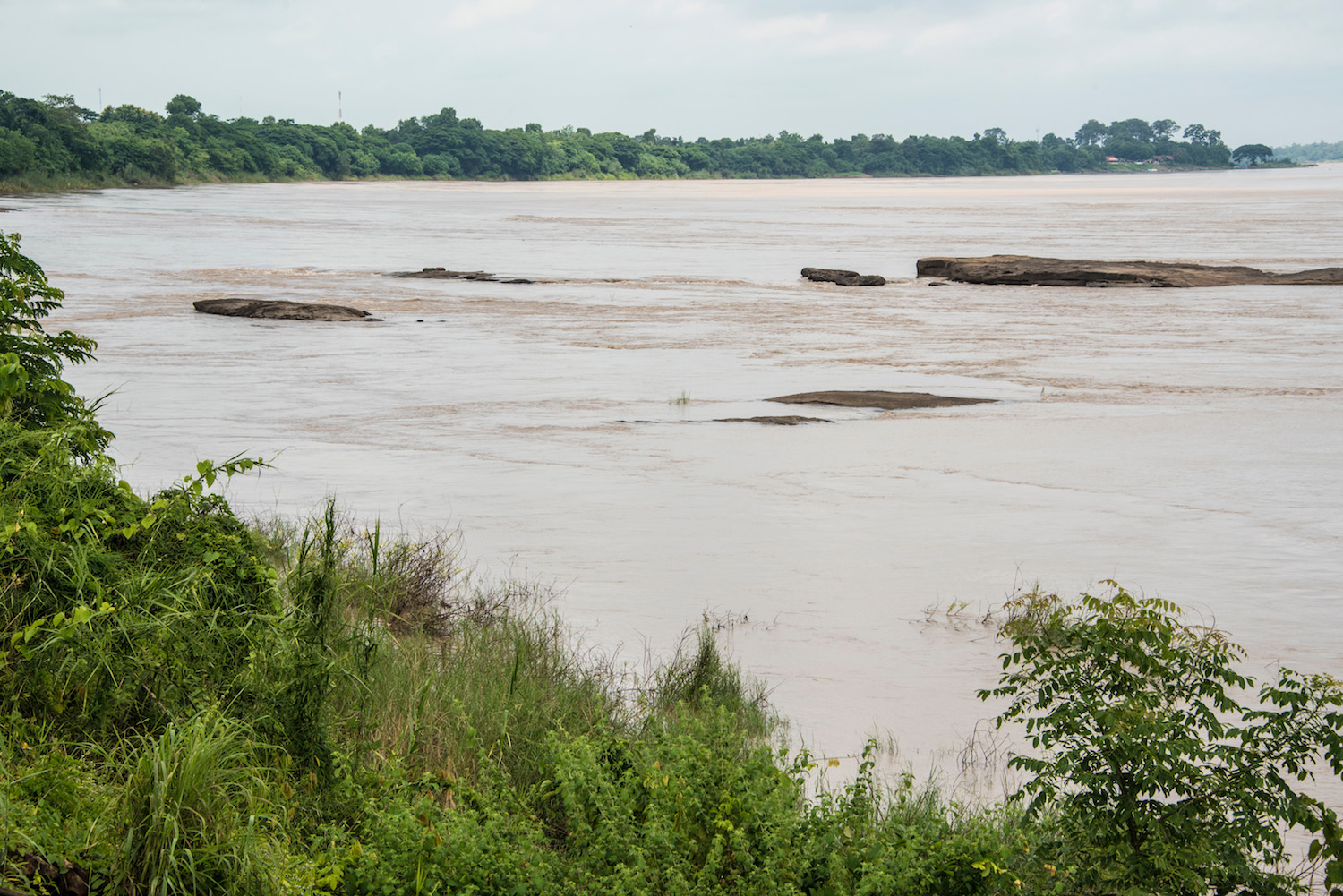 A Word of Caution About Sam Phan Bok, the Grand Canyon of Thailand
Although my former home state is (rightfully) losing its shit over the water currently submerging it, floods are no big deal in Thailand. Not even to farang like me: I felt nothing as I looked out the window of the plane toward the seemingly-cold ground, and saw several rivers overflowing their banks.
In spite of this—and in spite of the fact that I've come to understand the "rainy season" as only a minimal impediment to my domestic travels—Ubon Ratchathani surprised me when I was least expecting it. "You can't see the holes right now," the Bliss' receptionist cautioned me after she hung up with the driver who'd been taking me to Sam Phan Bok, which literally means "three-thousand holes" in Thai. "They're underwater due to fon tok."
I told her I wanted to try anyway, certain that her warning was over-dramatic, but the holes were indeed submerged. In fact, the entire canyon was beneath the surface of the Mekong, which is crazy when you consider that the water was maybe a few feet higher than it would've been the rest of the year. The canyon really isn't that grand, I sighed to myself and walked back to the car.
Which is not to say my day in the wilds of Ubon Ratchathani province was a waste. I mean, if all I'd seen were the "mushroom rocks" of Sao Chaliang in Pha Taem National Park (which reminded me of the hoodoos I saw driving through Alberta with my sister a couple of years ago), the trip still would've been worth it.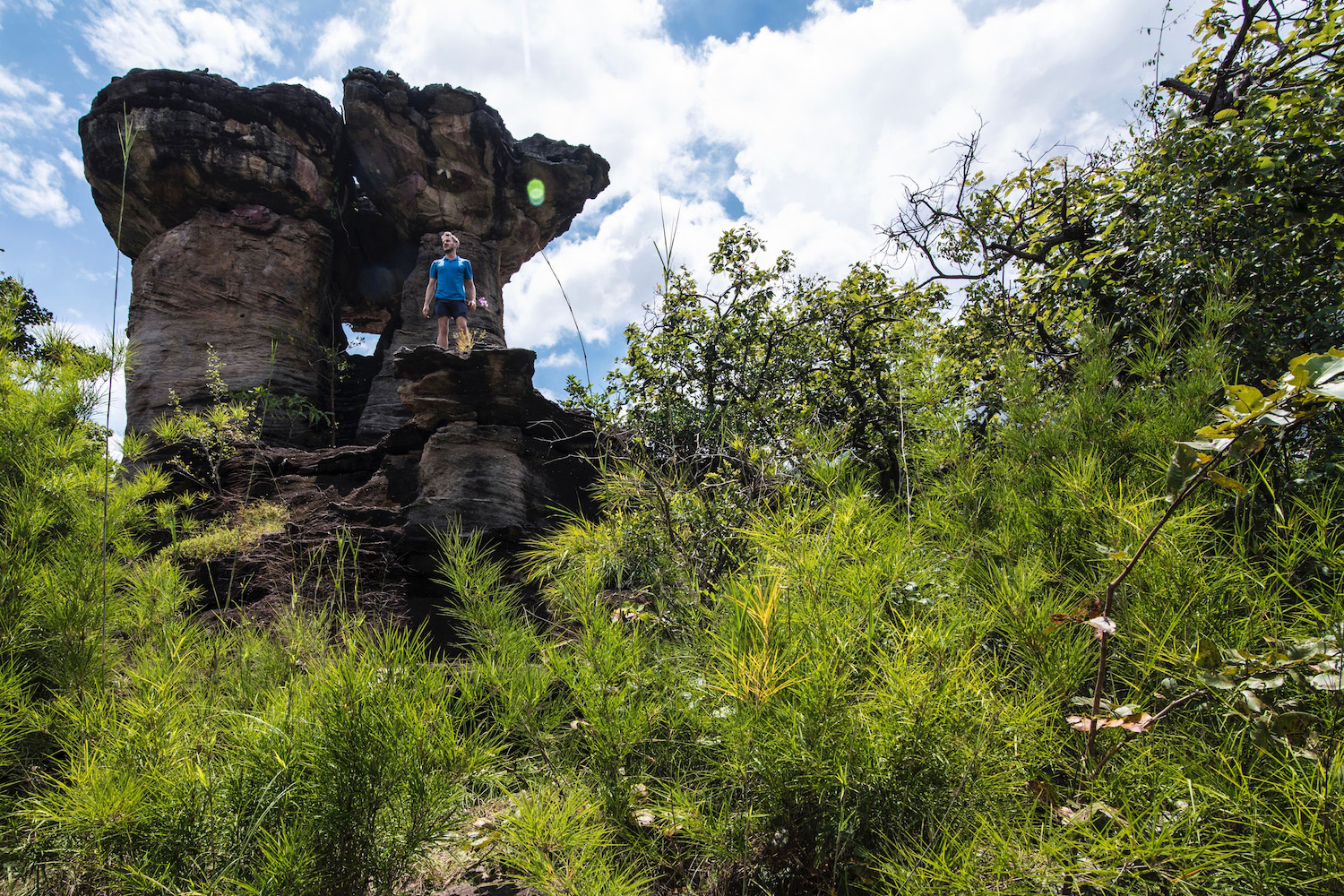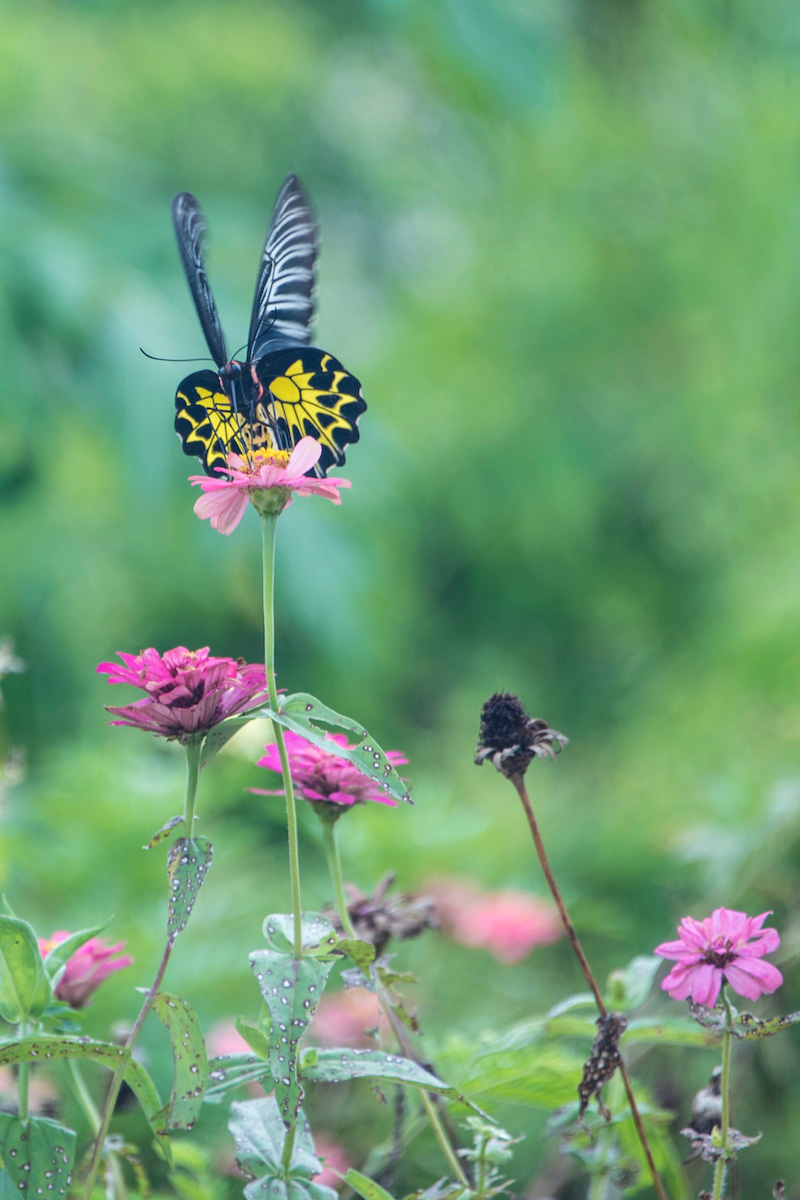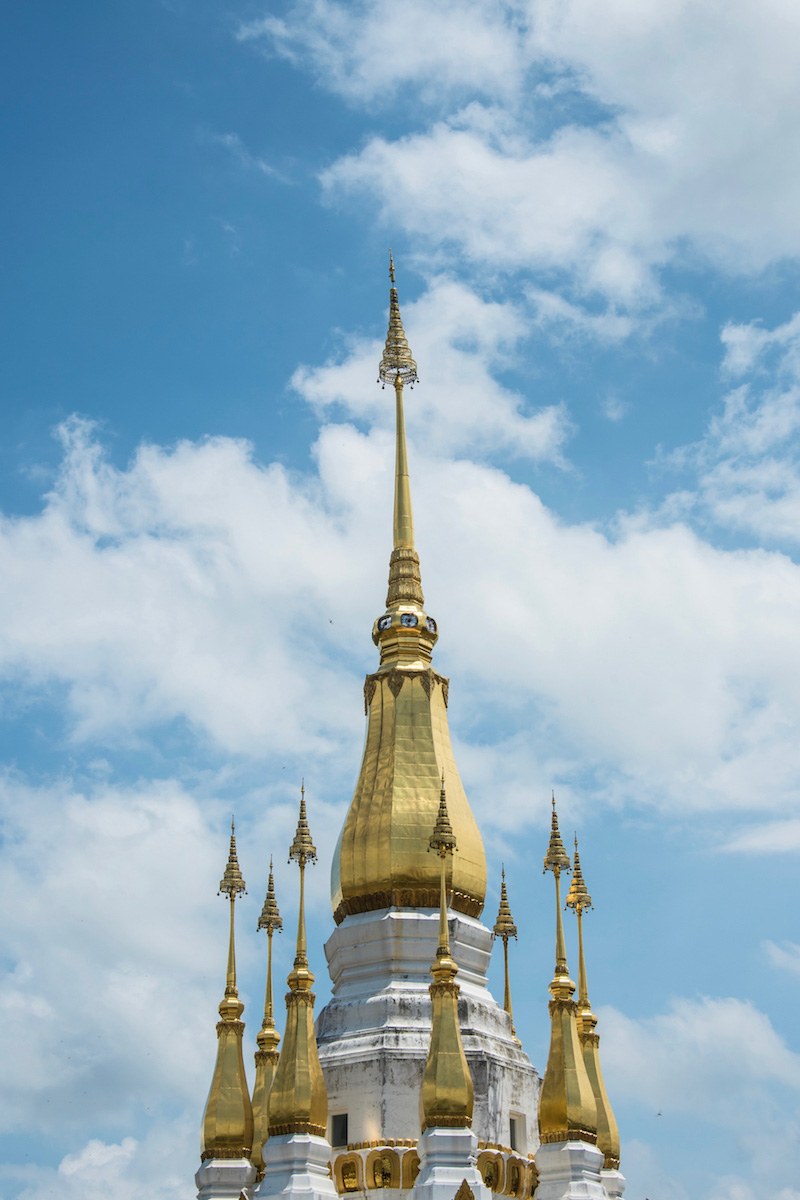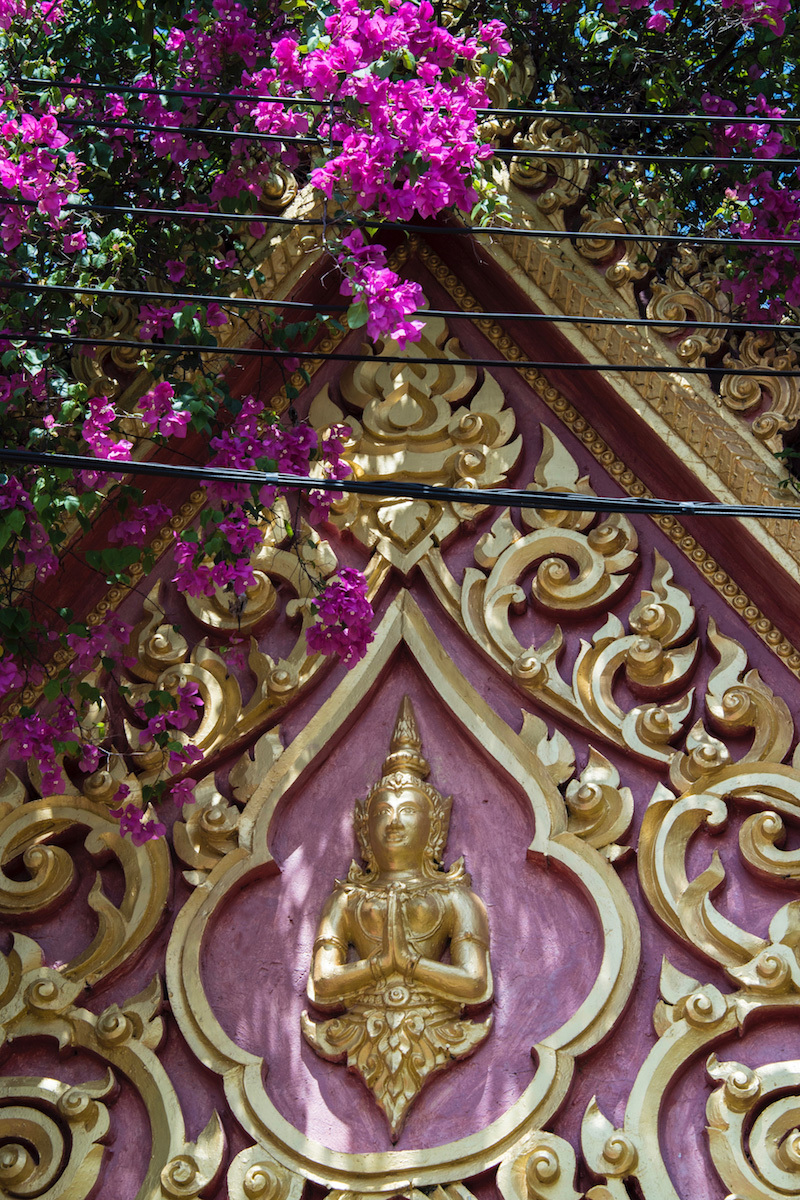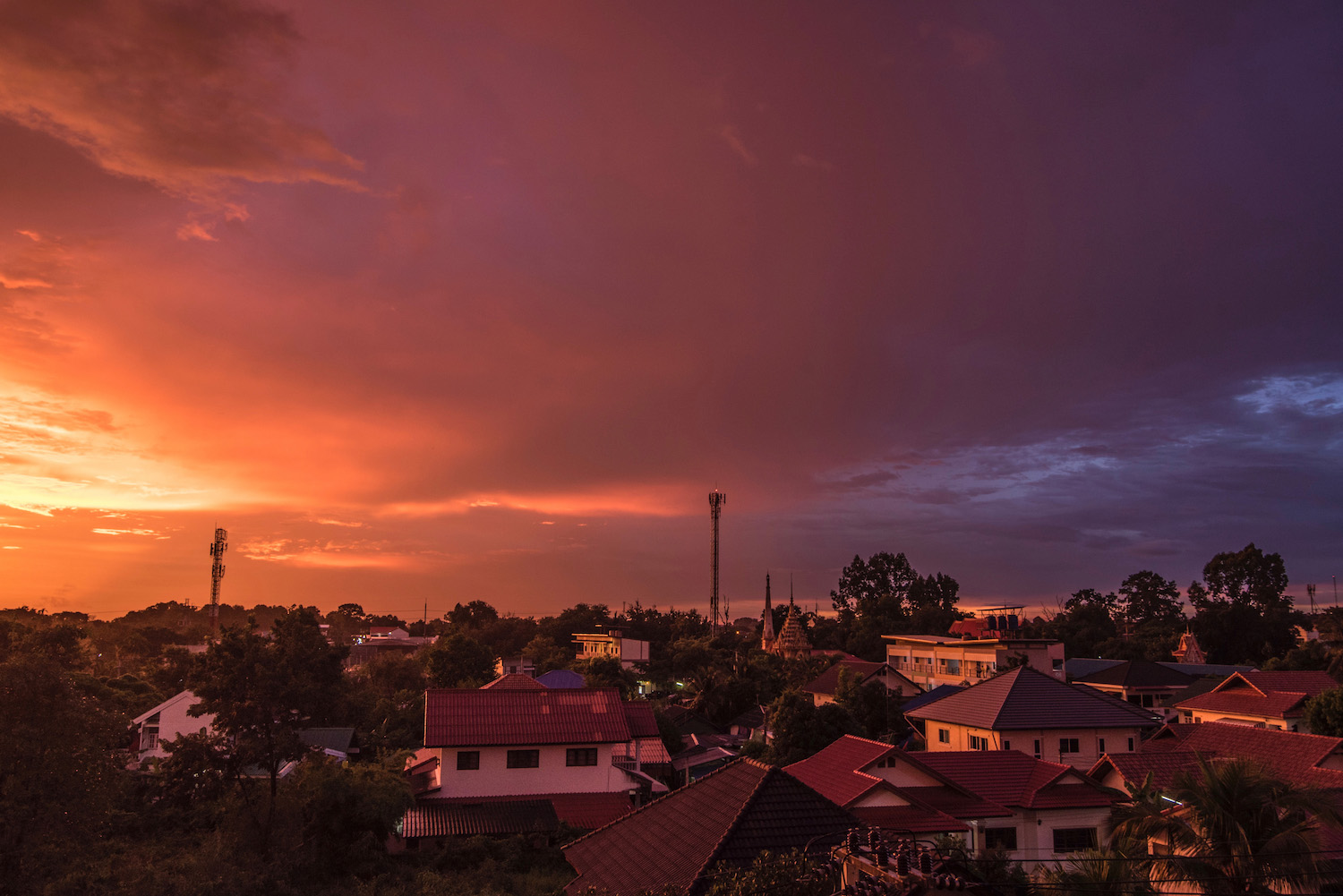 Wat Tham Khuha Suwan and the "Two Color" River
Of course, these weren't all I saw—I could tell, even as it lay submerged underwater, that Thailand's canyon wasn't near grand enough to ever command a return visit. So I decided to add to my day's itinerary a visit to the atmospheric Wat Tham Khuha Sawan, and then to a nearby viewpoint that overlooked the so-called "Two Color" River, which is not as dramatic the one in Switzerland, even though it probably wishes it was.
On my way back to Ubon City, a torrential rain fell, one of hundreds that had been responsible for cloaking Thailand's Grand Canyon from my view. It let up quickly, however, as monsoon rains in Thailand tend to do, and by the time the sun set to the west of my fourth-floor room at the Bliss, the sky blazed pink, orange and purple like I rarely see in the more remarkable regions of Thailand.
Don't you find that the most spectacular sunsets occur in the least spectacular places?
The Bottom Line
Of course, it's not fair to say that Ubon Ratchathani is un-remarkable, even if I do stick to my characterization of it as a tertiary Thai city. Indeed, even if you do visit during the Candle Festival or when Thailand's Grand Canyon isn't underwater (keeping in mind that these two spectacles never overlap), I would only recommend a visit to this part of Thailand if you've traveled the Kingdom extensively. Sunsets notwithstanding, Ubon Ratchathani is a hub of subtlety, not spectacle.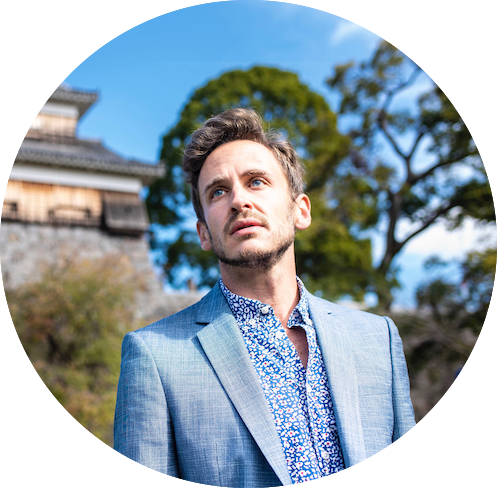 informs, inspires, entertains and empowers travelers like you. My name is Robert and I'm happy you're here!