If you're looking for things to do in Ubon Ratchathani then congratulations: You are definitely not an amateur Thailand traveler! I didn't even think about visiting this city, one of the largest in the Isaan region, until I'd been in the Kingdom more than a dozen times (and lived in Bangkok on a couple occasions).
Which is not to say you can just turn up in Ubon (to which the city's name is often shortened) and explore, as you might in Chiang Mai, Chiang Rai or even Phuket town. Frankly, a lot of the city is bereft of anything resembling attractions or experiences, assuming you want to do more here than eat som tam or practice your phaasaa Thai.
(These might be your only reasons to visit Ubon Ratchathani—and that's cool. I'm not here to judge!)
Where to Stay in Ubon Ratchathani
I'll get to my favorite things to do in Ubon Ratchathani in just a moment, but for now let's talk lodging. As you'll expect if you've traveled in smaller Thai cities (nearby Udon Thani comes to mind), hotels in Ubon leave something to be desired. There are a few exceptions to this rule, however, such as the small and stylish Bliss Ubon, which more or less lives up to its English name, and also has a great location.
This assumes you're coming to Ubon for tourism, and don't plan to stay a while. As is the case in other smaller cities of Thailand, I might suggest you look on Airbnb for an apartment if you expect to stay longer than a few days. Many apartments throughout the city are relatively new-built (or at least, newly renovated), and if you plan to focus your trip only slowly getting to know the town, these might make a better home than a given hotel.
What to Do in Ubon Ratchathani
Walk (or Bike) Around Ubon's City Center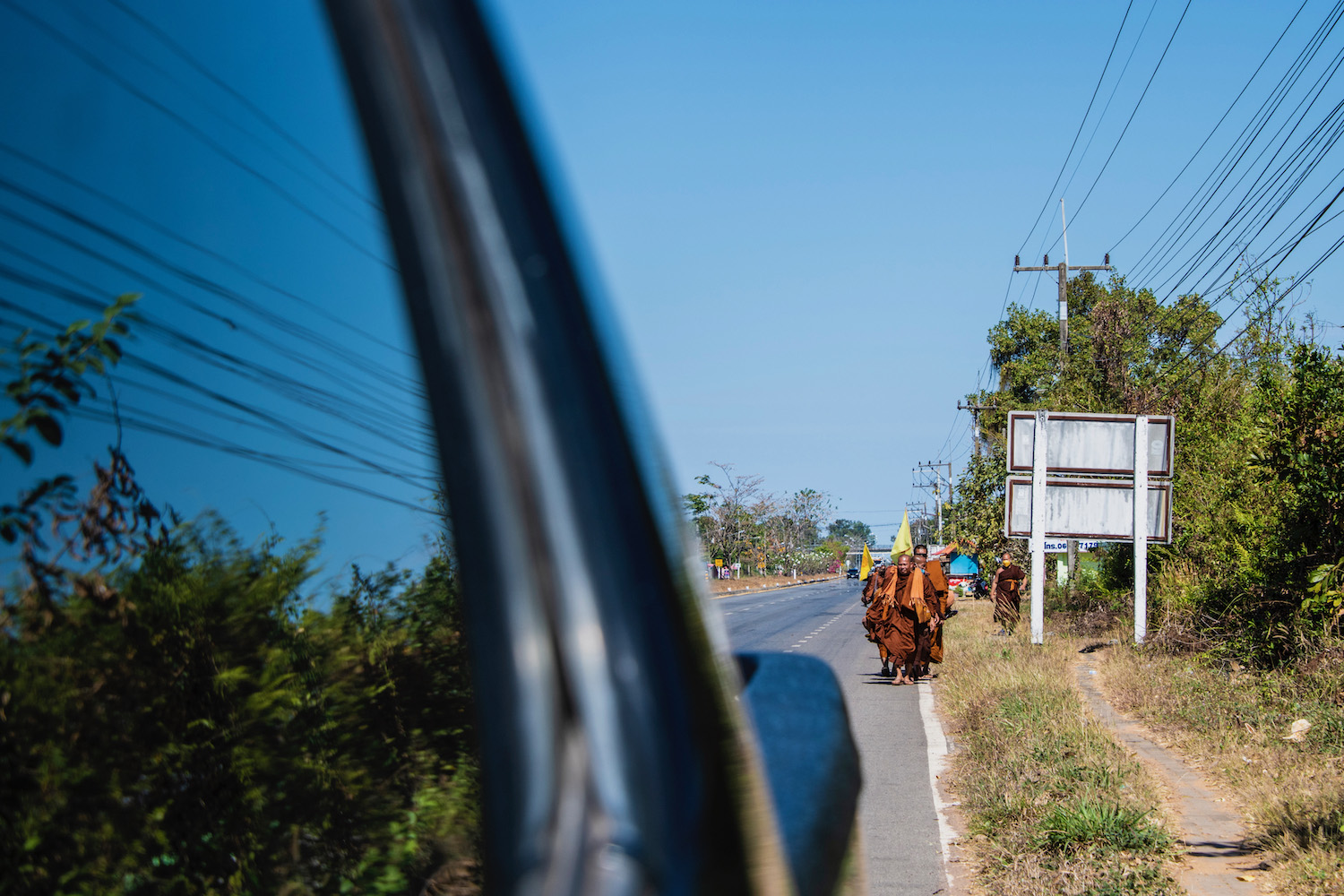 Not surprisingly, there is nothing resembling public transportation in Ubon Ratchathani. As a result, I recommend biking, whether you rent one from your hotel or elsewhere. Ubon attractions worth visiting as you bike include Thung Si Mueang park and the Ubon Ratchathani National Museum. You can also bike down to the shores of the Mun River, although depending upon the weather this could be more tortuous than relaxing.
And Explore Its Underrated Temples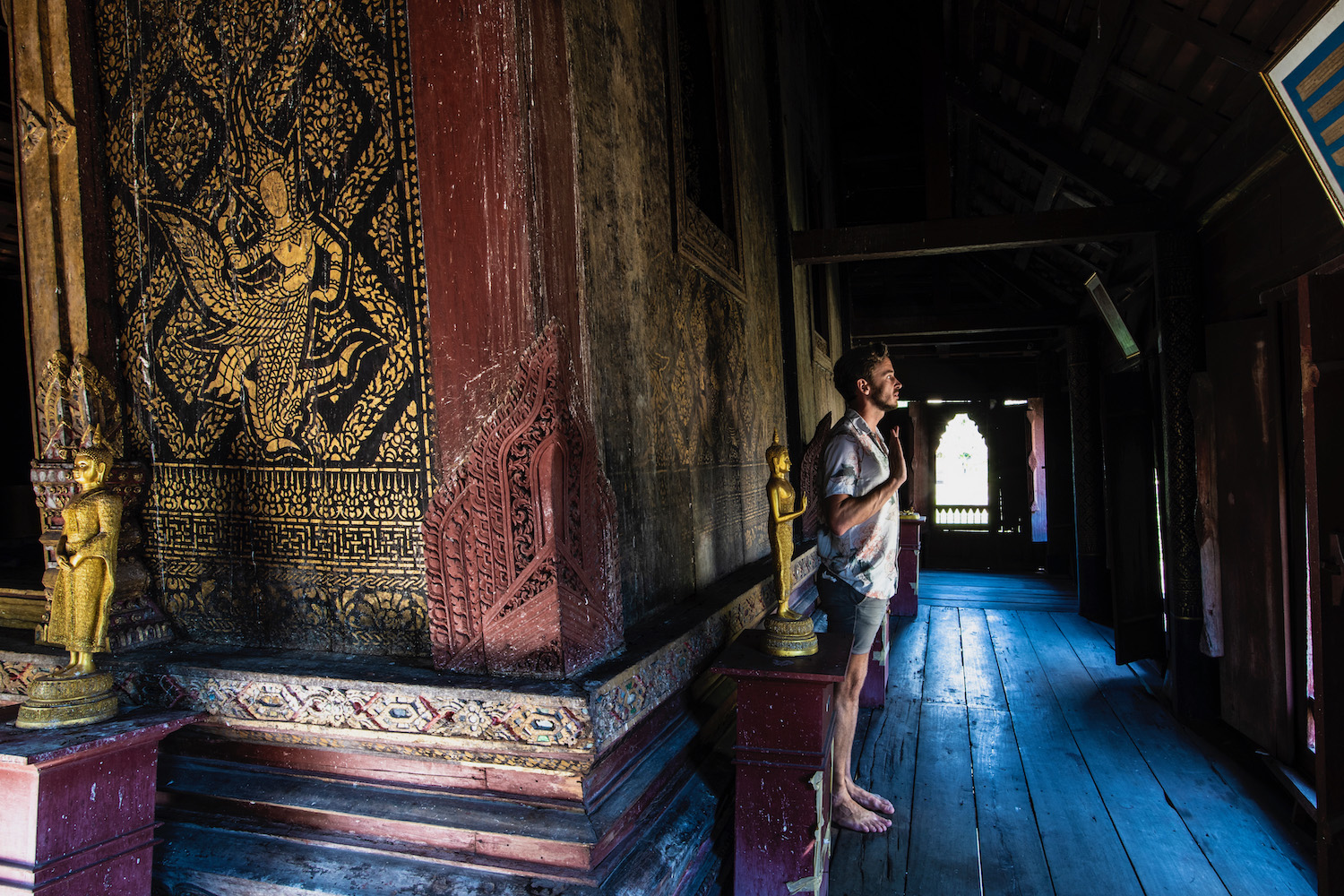 Not shockingly, many of the things to do in Ubon Ratchathani are gorgeous temples, both in traditional Thai style as well as with architectural accents more typical of neighboring countries. Located within the park of the same name, Wat Thung Si Mueang is hoisted on stilts over a lily pond. Wat Phra That Nong Bua, meanwhile, is a bit of a ways outside the city center, but features a stark white stupa that is worth the ride. Wat Maha Wanaram, for its part, is featured in the main image of this article.
Eat Spicy Som Tam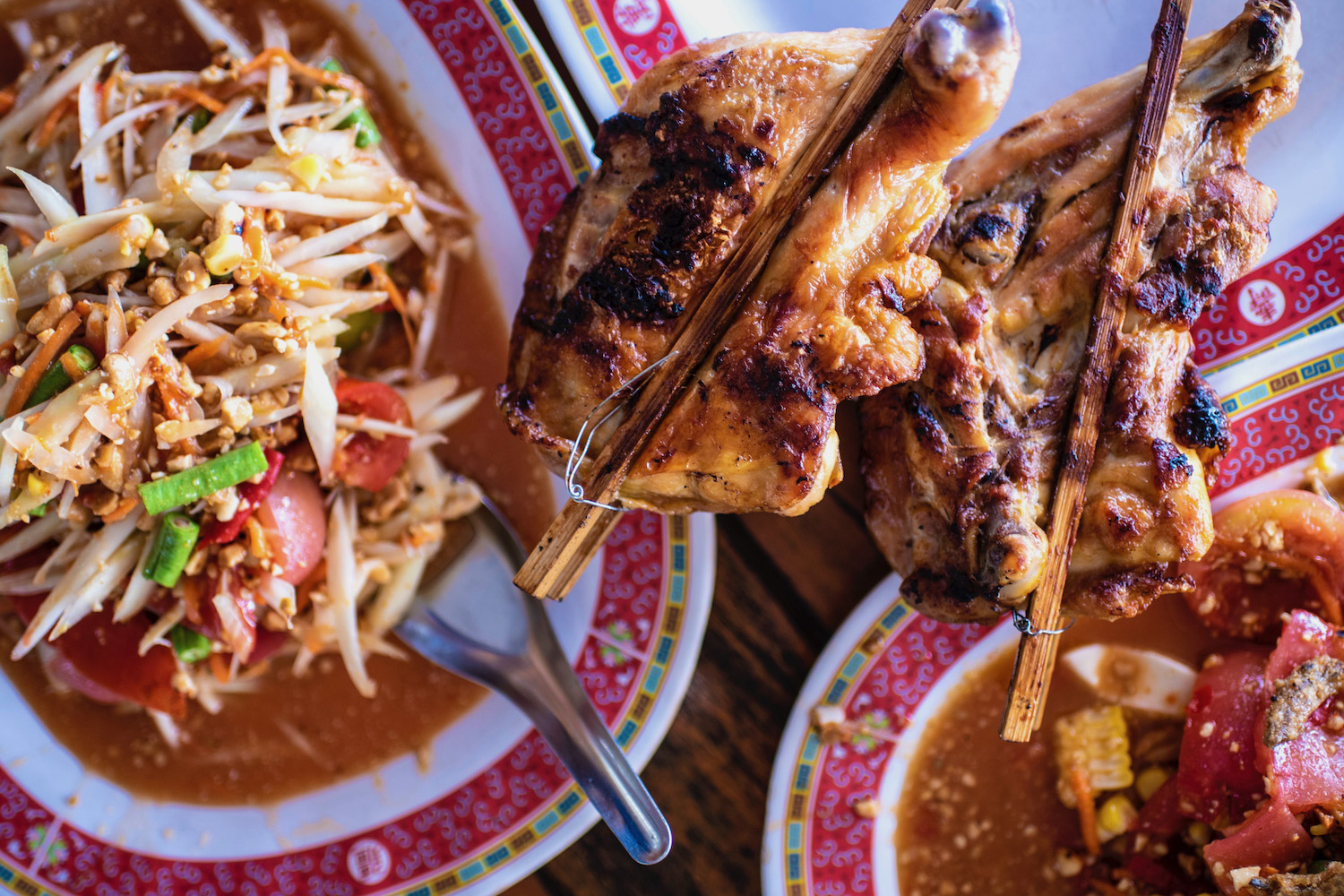 You've probably eaten Isaan food—and you didn't even know it. The most popular exemplar I'd recommend is som tam, spicy papaya salad, which is best eaten with khaaw niaw (sticky rice) and gai yang (grilled chicken). Another Isaan food you'll want to eat is larb, which sounds awful (it's essentially a salad made of ground meat), but is delicious in its "normal" larb gai and larb moo (chicken and pork) forms; just trust me and avoid larb dib.
Come During the Candle Festival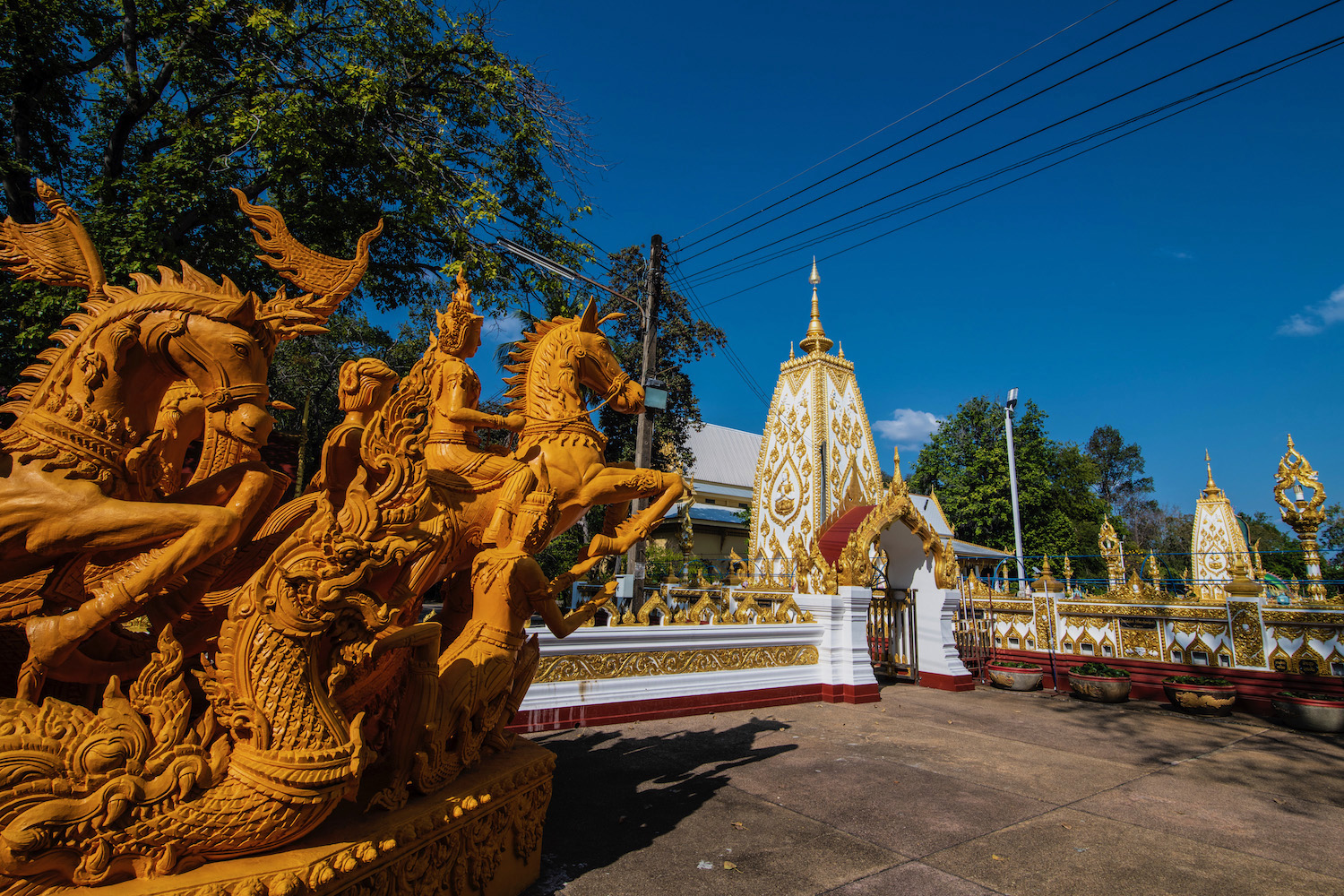 Want to cross (almost) all the things to do in Ubon Ratchathani off your list while visiting for a spectacle that occurs only once a year? Come in July, and watch the stunning annual Ubon Ratchathani Candle Festival. Timed to coincide with Asana Bucha Day, which is the anniversary of when Buddha (the original Buddha) gave his first sermon, the Candle Festival is an amazing cultural experience, and one totally unique to Isaan.
Visit Thailand's Grand Canyon (or Try To)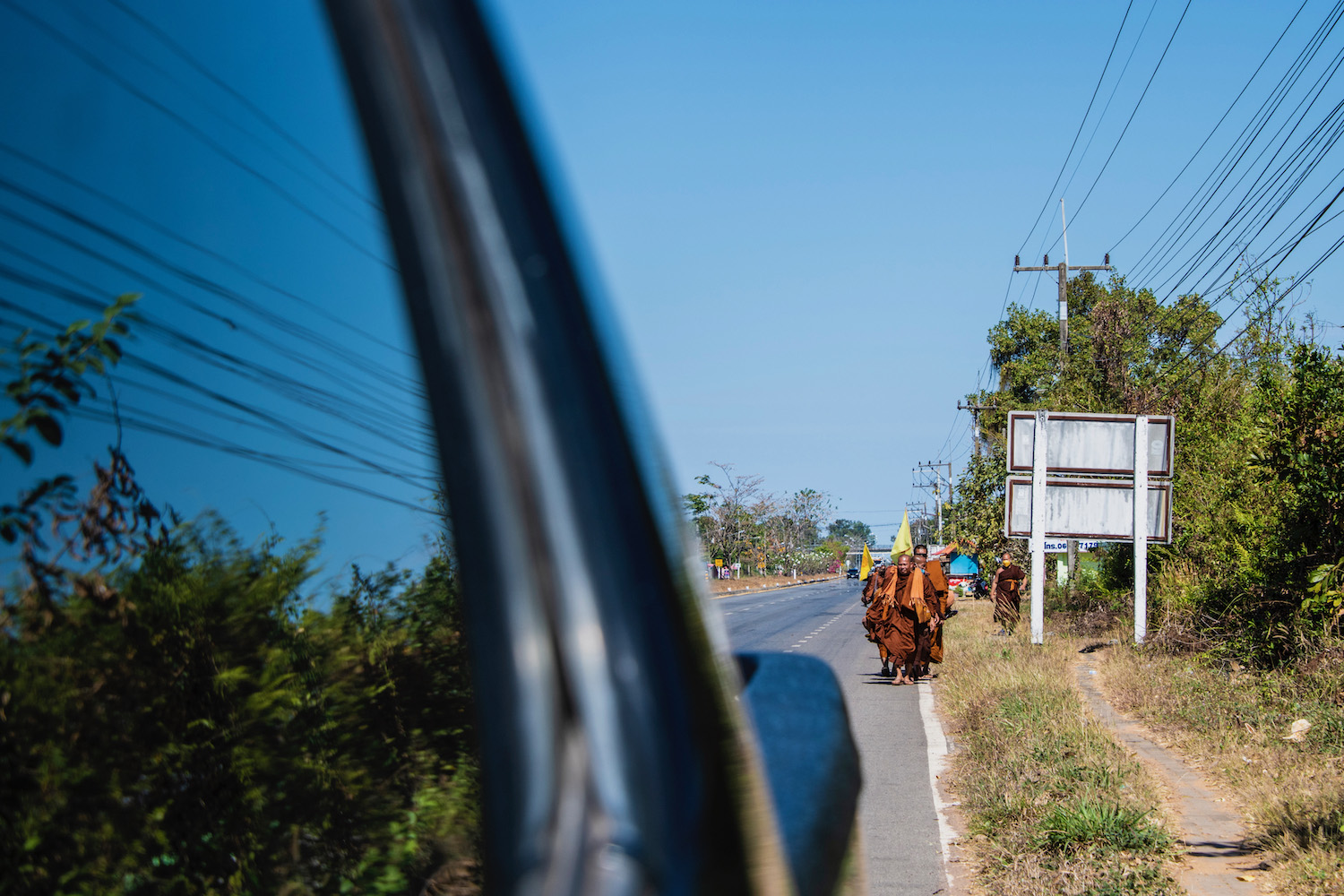 The good news? The so-called "Grand Canyon of Thailand," Sam Phan Bok, is located within day-trip distance of Ubon. The bad news? Unless you come during the dry season (ideally, between November and March) it will be fully submerged in the Mekong River. Mercifully, even if you're as unlucky as I was with regard to timing (during my first trip—I came back and was successful!), you can still enjoy other natural attractions near the Grand Canyon. Namely, the "mushroom rocks" of Sao Chaliang in Pha Taem National Park.
When to Visit Ubon Ratchathani
I'll be honest: The weather for Isaan as a whole leaves something to be desired, throughout much of the year. During the dry months (which last from about October until May, give or take one or two—this is especially likely in recent years of drought), temperatures often rise above 40ºC. This can be especially un-relenting if you're in the city center of Ubon Ratchathani, which more or less lacks trees.
On the other hand, with the possible exception of the Candle Festival and Sam Phan Bok (you need to come during the dry season in order to be able to see this at all), most things to do in Ubon Ratchathani are pretty evergreen. Obviously, torrential rain is not ideal due to the lack of public transport in Ubon, but coming during the rainy season is not necessarily a bad idea, especially given that it will save you from blistering heat.
Other Things to Do in Isaan
For many travelers, Thailand's underrated Isaan region begins in Ubon Ratchathani, but it doesn't need to end there. Check out these other amazing Isaan attractions:
Udon Thani and the Red Lotus Sea
Khao Yai National Park
Cities like Korat and Roi Et
Small towns like That Phanom, Nong Khai and Mukdahan
The Mekong River
Other FAQ About Travel to Ubon Ratchathani
What is Ubon Ratchathani known for?
Ubon Ratchathani is known for being one of the most accessible cities in the Isaan region, as well as for its annual candle festival. Moreover, Ubon Ratchathani province is known for Sam Phan Bok which, during the dry season, is known as the "Grand Canyon of Thailand" due to its dramatic rock formations.
What cultural attractions should people visit in Ubon city?
Even if you don't come during the Candle Festival, there is still plenty of culture on offer in Ubon City. My favorite examples of this are architectural. In the city center, Wat Thung Si Mueang and Wat Maha Wanaram offer excellent examples of Isaan-style architecture, while Wat Phra That Nong Bua is more than worth the quick bike or taxi ride required to get there.
How do I get to Ubon Ratchathani?
The easiest way to reach Ubon Ratchathani is by plane. Although there are more flights from Bangkok to Ubon via Don Mueang Airport north of the city, I generally prefer flying from Suvarnabhumi, given the convenience of the Airport Rail Link and the comparative niceness of the facilities.
The Bottom Line
The bad news? There aren't a whole lot of incredible things to do in Ubon Ratchathani, at least if you're using the same metric you use in more mainstream Thailand destinations. The good news? You're not visiting Ubon because you're a fan of staying on the tourist trail. Which is not to say tourists can't enjoy a trip into the heart of Isaan, whether that means trekking in Thailand's answer to the Grand Canyon, or simply ordering som tam papaya salad (and attempting to specify, in Thai of course, how spicy you want—or don't want—it). Regardless of why your browser has led you to me, I hope you'll kick your shoes off and take a look around.