Southeast Asia Starts Here
I've always found it strange how 2 months in Southeast Asia is the perfect length for all trips to this region, even though every journey is so dramatically different from every other one. This makes sense geographically, of course, given how far it is east-to-west from the Bay of Bengal to the Solomon Sea, and the staggering latitudes that separate the Himalayan foothills from the frontier lands of the Southern Hemisphere.
The difficulty for most travelers, whether you've never been or have previously made your home here, is whittling down the places to visit in Southeast Asia both to fit the parameters of your itinerary, and to quench the longing in your soul. No matter how well you think you know this region, fitting it even within a spacious months-long frame can prove arduous.
That's where I come in. Over the next couple-dozen paragraphs, I'll talk you through everything you need to consider as you plan your Southeast Asia itinerary, and I'll outline three specific trips that are basically plug-and-play. Whether you're planning two weeks or a comprehensive two month itinerary, Southeast Asia starts here and now.
Practical Matters
When to Visit Southeast Asia
The best time to visit Southeast Asia depends slightly, based on what part of the region you want to visit, but is mostly between about October and April, when the majority of countries here are in their "dry" season. On the other hand, if you primarily want to travel in Malaysia, Indonesia and/or Singapore, you'll want to come between about May and September, as these countries experience a different monsoon than Thailand, Vietnam, Cambodia, Laos and Myanmar.
Where to Stay in Southeast Asia
It's difficult to choose the best hotels in Southeast Asia, but for the best possible reason—many of them are absolutely excellent and, with the exception of those you find in Singapore, cheap to boot. I especially love five-star city properties, whether it's the ultra-modern SO Sofitel Bangkok or The Majestic in Kuala Lumpur, which hearkens back to the Malaysian capital's colonial heritage. I generally say Southeast Asia is cheap enough that all but the most broke backpackers needn't to stay in hostels, though these exist in as plentiful supply as budget hotels.
How to Get Around in Southeast Asia
Most travelers are aware of all the cheap flights in Southeast Asia, if only because of the (bad) publicity generated by 2018's Lion Air crash in Indonesia. However, flying in Southeast Asia is generally quite safe, even if you do get what you pay for vis-a-vis product and service. Air ends up being most people's preferred way to travel not only between the countries of Southeast Asia but within them, though Thailand in particular has an enjoyable (albeit old and quite slow) train network. Buses and boats are also common in Southeast Asia, the latter of which are not surprisingly necessary to reach all but the largest islands.
Looking for cheap train, bus, ferry, and flight tickets in Asia and around the world?
With 12Go.asia, you will get access to all travel services and tickets on a single platform, where you can compare different options and choose the most profitable one
How to Pack for 2 Months in Southeast Asia
No matter you get around in Southeast Asia, it's a good idea to travel light. Personally, I pair a Herschel Pop Quiz Backpack (which holds my electronics, passport and other can't-live-without items) with a Novel Duffel Bag (also by Herschel), which comfortably holds a week or two of men's clothing and shoes. Stylish and unpretentious, and small enough not to need to check!
Money, Costs and Communication
With the exception of Singapore (and increasingly, other big cities in the region), the cost of travel in Southeast Asia is low—backpackers can subsist on as little as 25 USD per day, while 100 USD per person per day will allow you a level of comfort that's more or less luxurious. From Thailand's baht to Indonesia's rupiah, Southeast Asia's currencies are as diverse as its cultures, which means that a good rule of thumb is to have a global reserve currency (USD, EUR or GPB are safe bets) on hand to exchange—this also helps counteract unfavorable ATM fees.
Communication-wise, I'd recommend buying a SIM card in each Southeast Asian country you visit. Whether you order your Thailand SIM card online or buy one for Malaysia online, these are cheap and data allowances are generous, even in expensive Singapore. Beyond this, WiFi is prevalent and relatively fast, though you should obviously temper your expectations in especially rural places—using a mobile hot spot might be the preferred option in this case.
Visas in Southeast Asia
The bad news? Understanding where you do (and don't) need visas in Southeast Asia can be complicated. The good news? I've already written an article that address this topic in detail, and by country. Click here to read my guide to Southeast Asia visas, whether you just need a couple for a short trip, or countless visas for a Southeast Asia itinerary 3 months or longer.
Where to Go With 2 Months in Southeast Asia
Thailand
For most travelers, it is not whether to go to Thailand but where to go in Thailand that is the sticking point of their trip. If you have at least two months for your Southeast Asia trip, you'll certainly visit Bangkok, but some places in "The North" and "The Islands." You task, therefore, is delineating precisely what these two regions entail, whether you're planning a Southeast Asia itinerary 1 month (or shorter), or a much longer trip.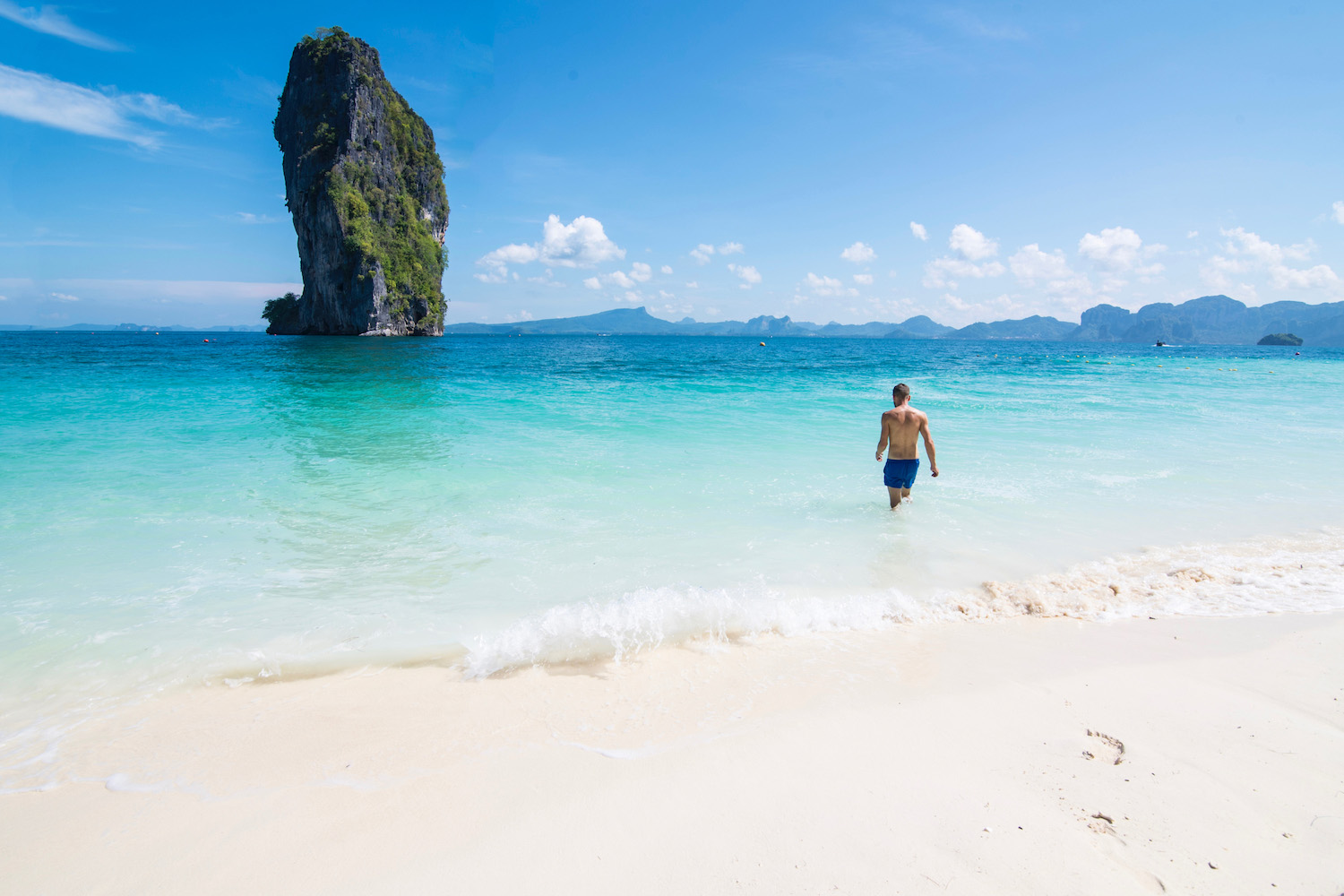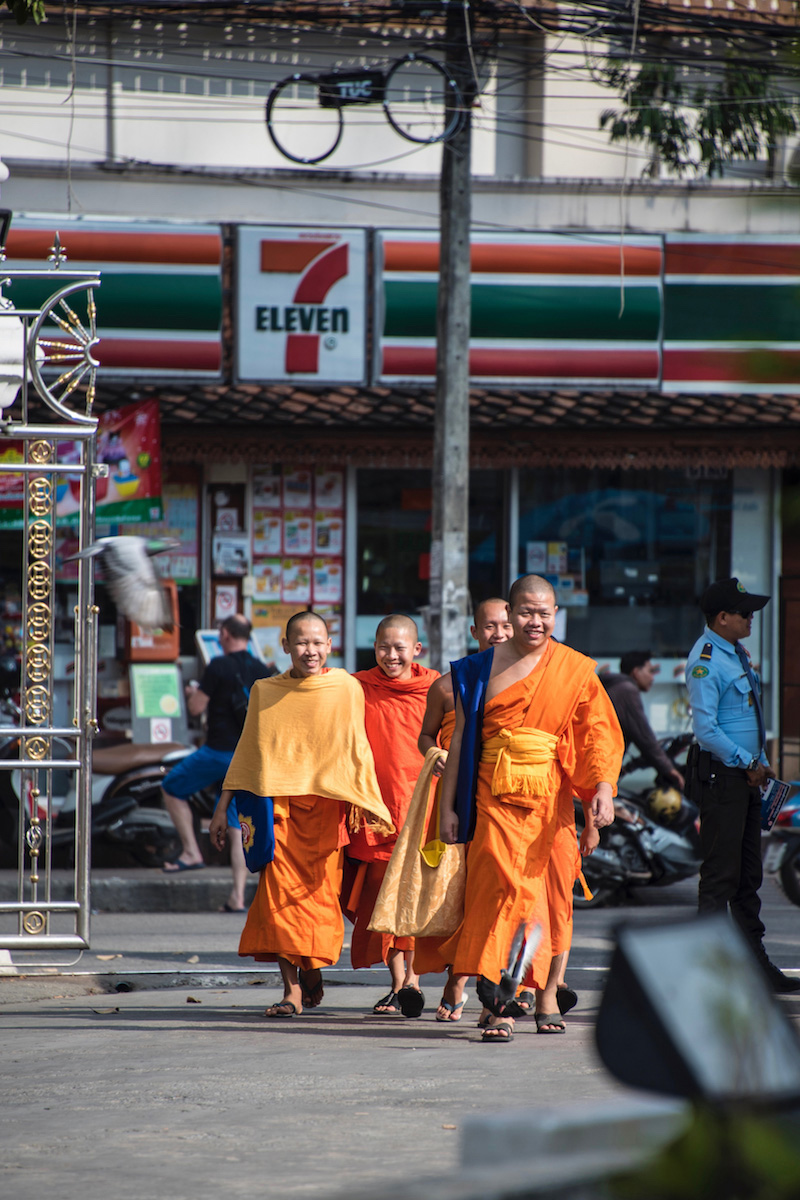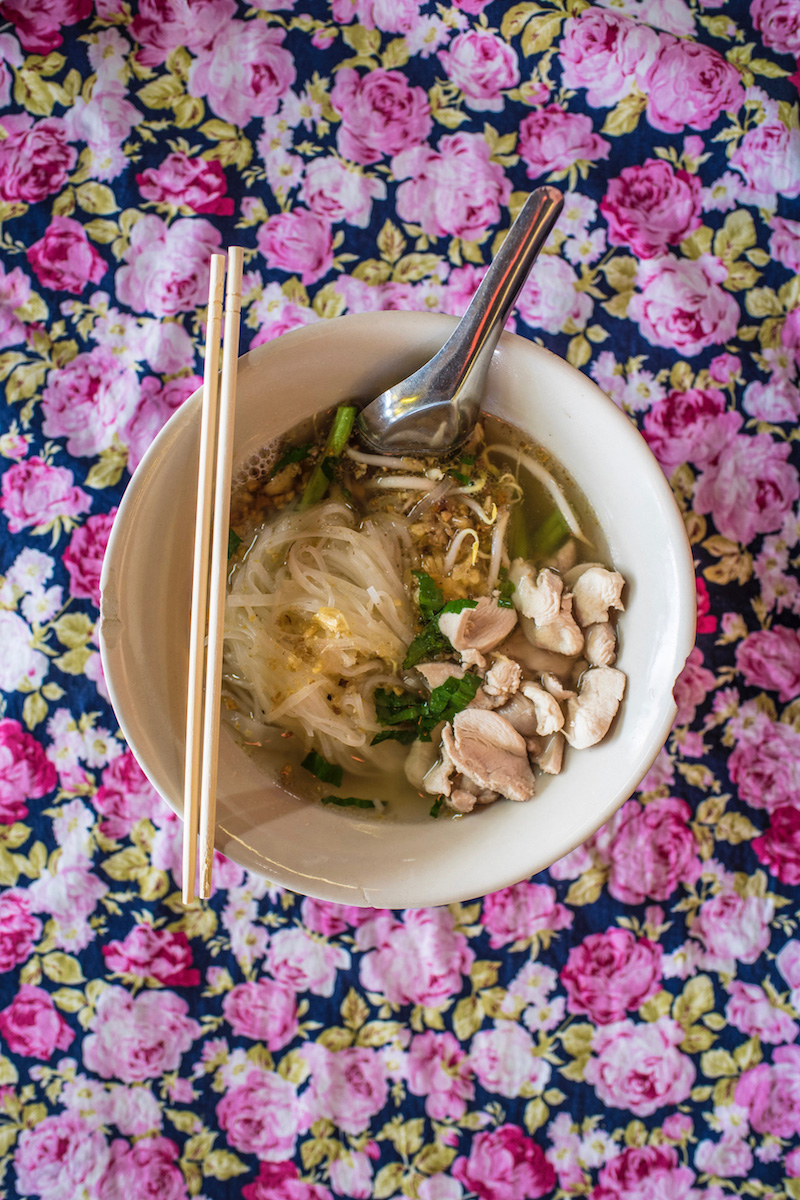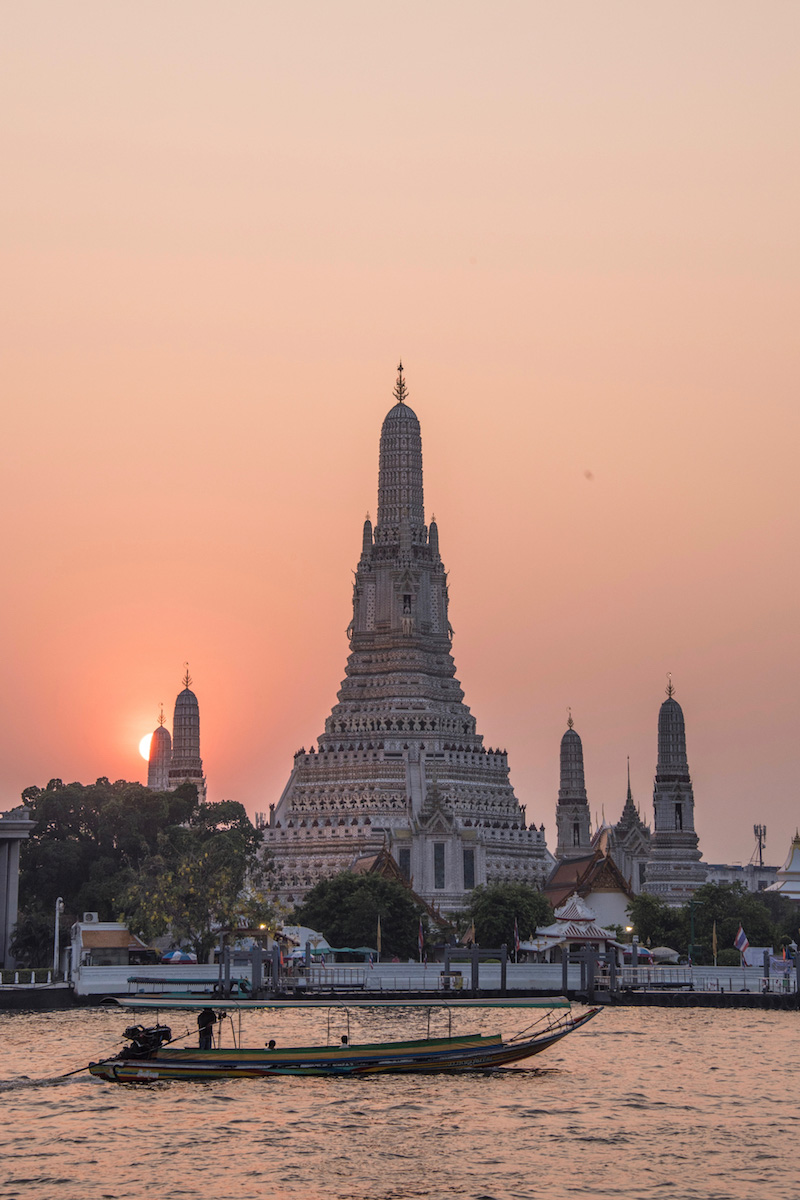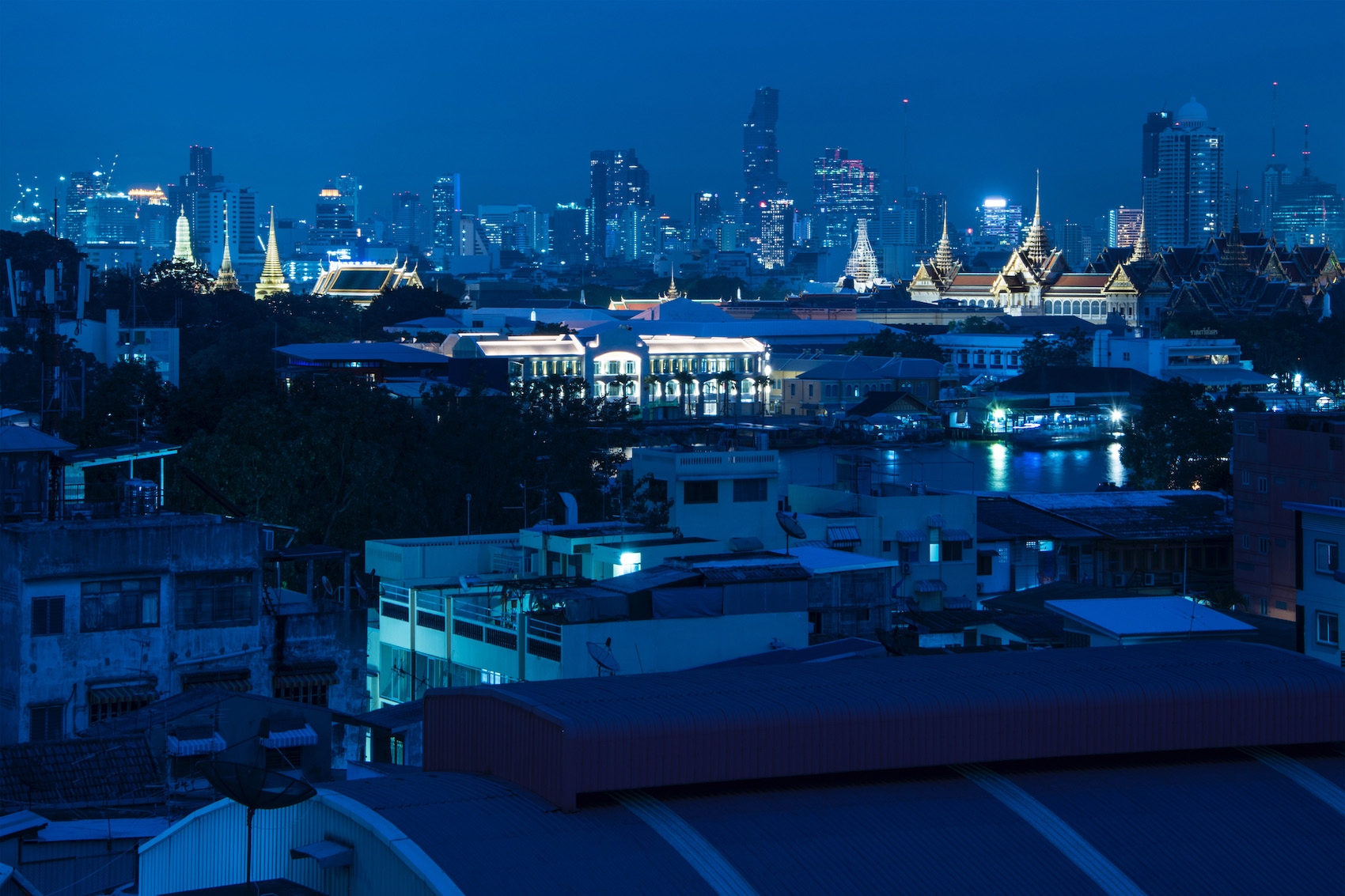 For the vast majority of every Southeast Asia itinerary 2 months (or longer), you'll follow up your Bangkok itinerary by heading north with three days in Chiang Mai (or so) and an optional excursion to the Golden Triangle near Chiang Rai. Most travelers split their island time between the islands of Krabi and Phuket provinces, though you may also visit the Trat and Trang archipelagos, or upmarket Koh Samui in Surat Thani province.
READ MORE: A Tantalizing Thailand Itinerary

Malaysia & Brunei
To be frank, Malaysia is the most underrated country in Southeast Asia. On the other hand, I understand why many people exclude it from their 2 month Southeast Asia itinerary, particularly if it's their first time in the region.
The most popular tours in Malaysia: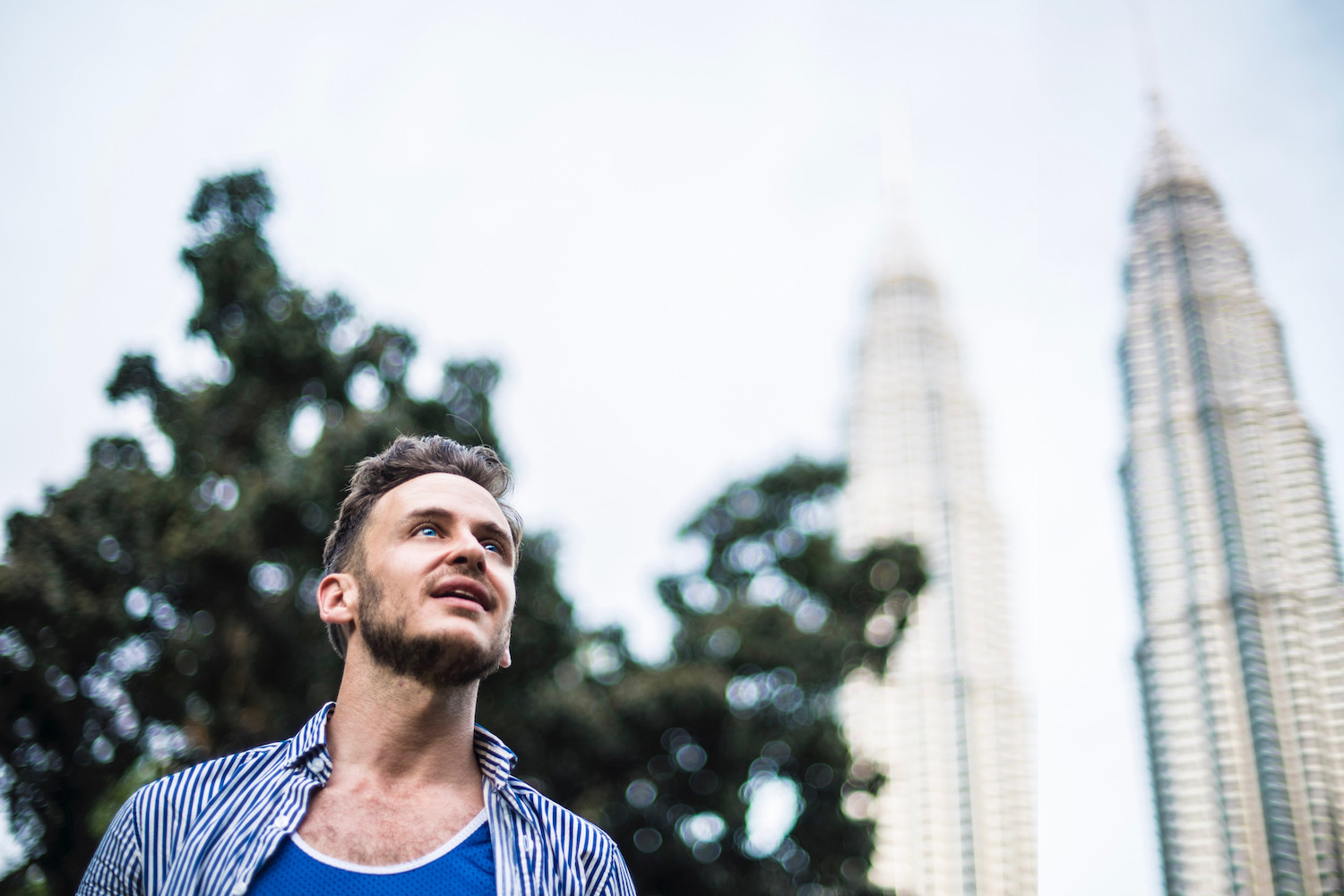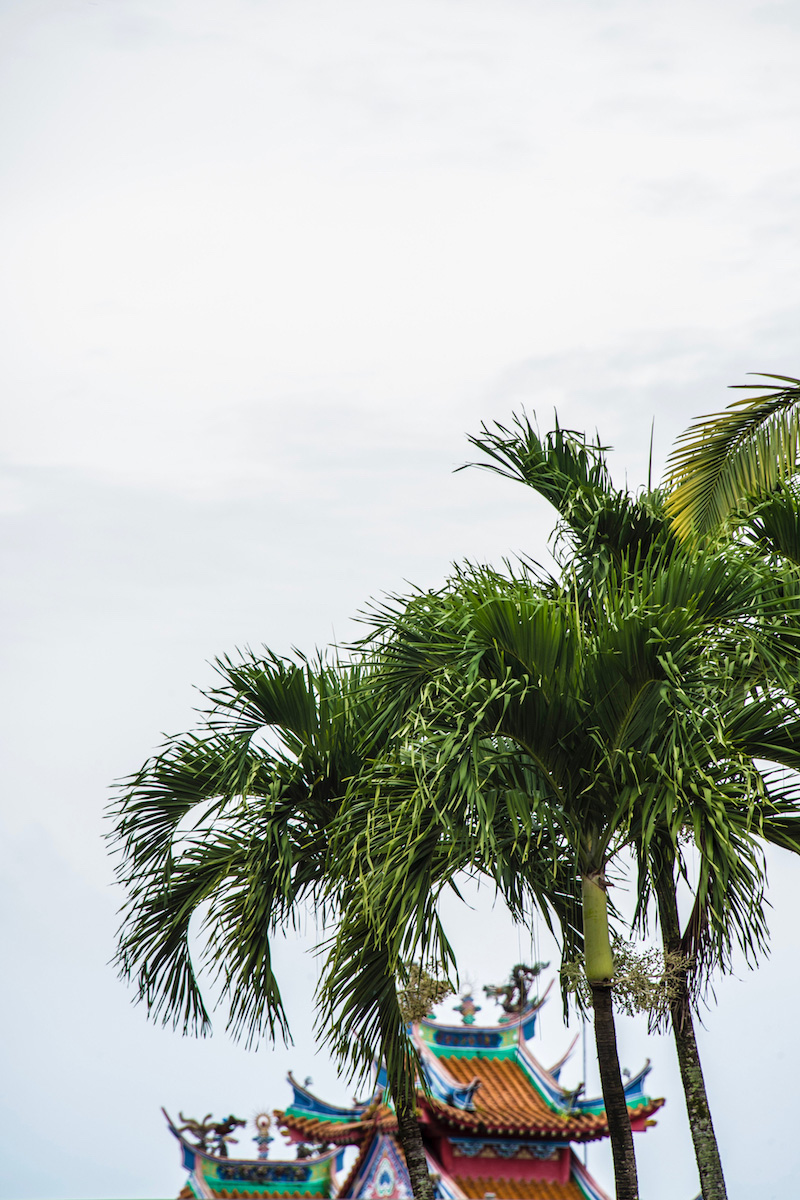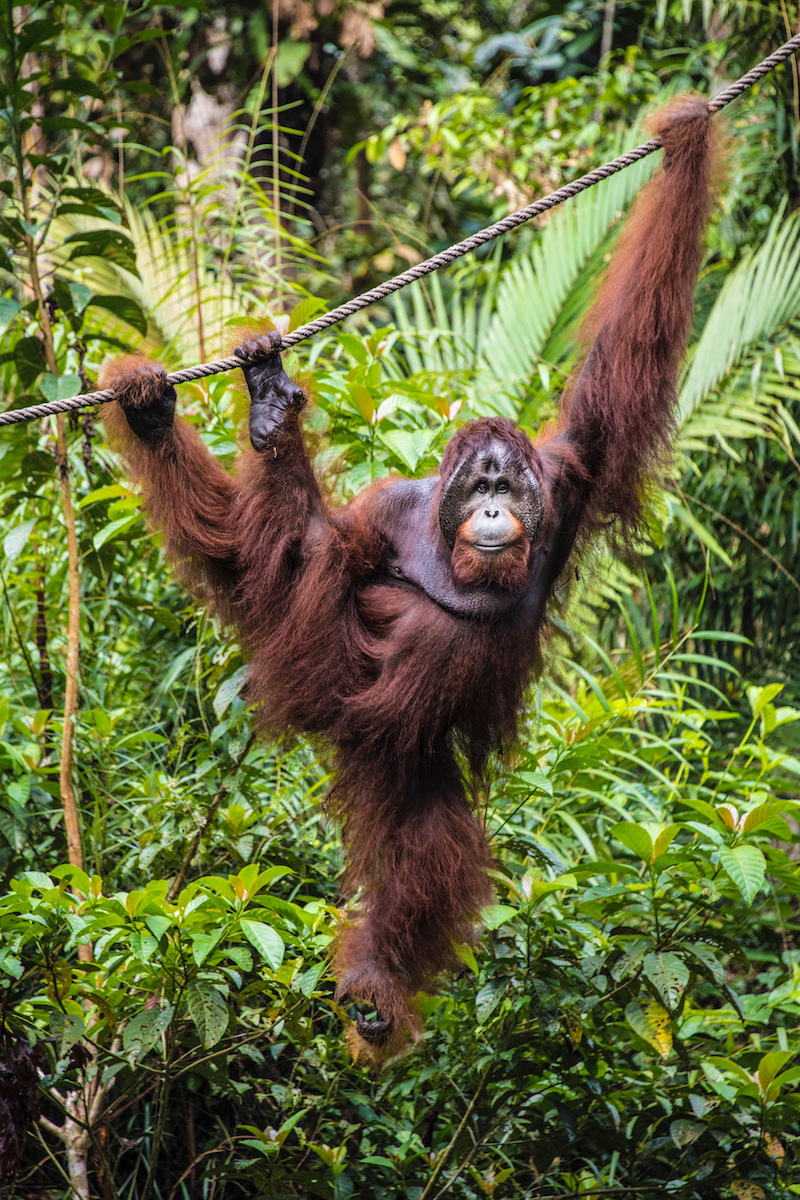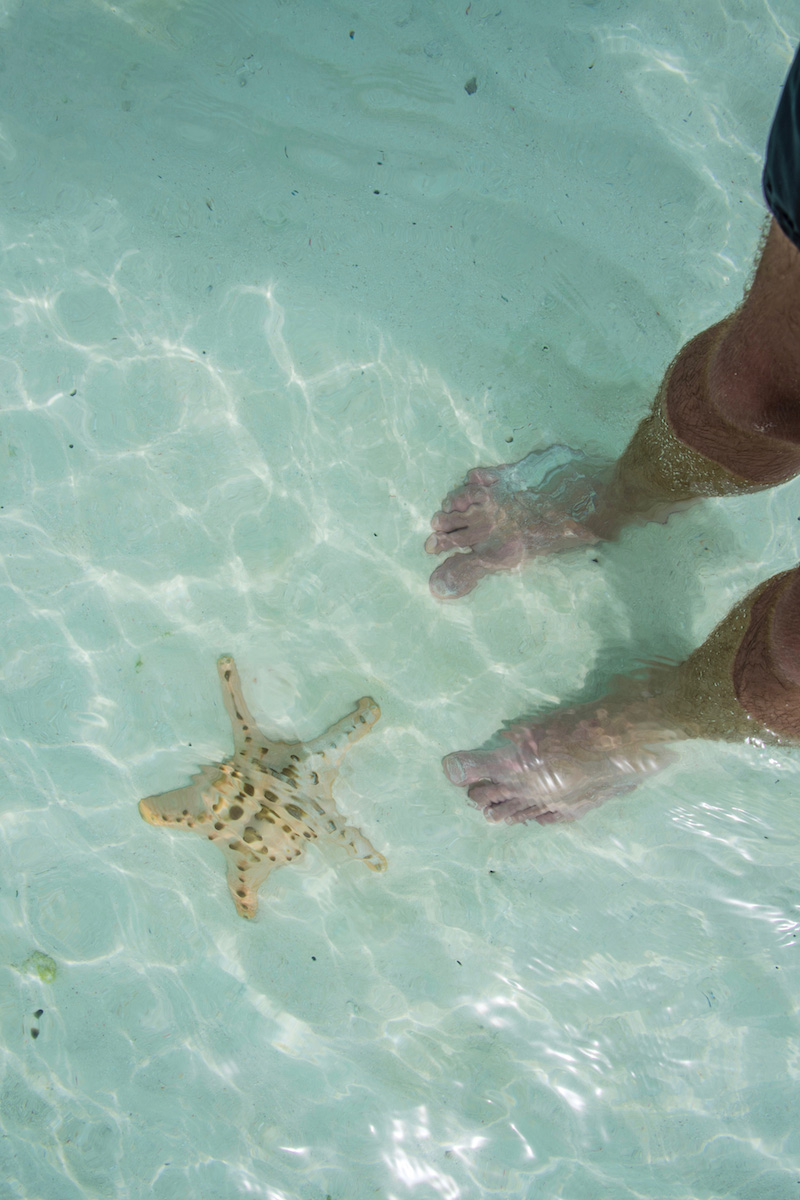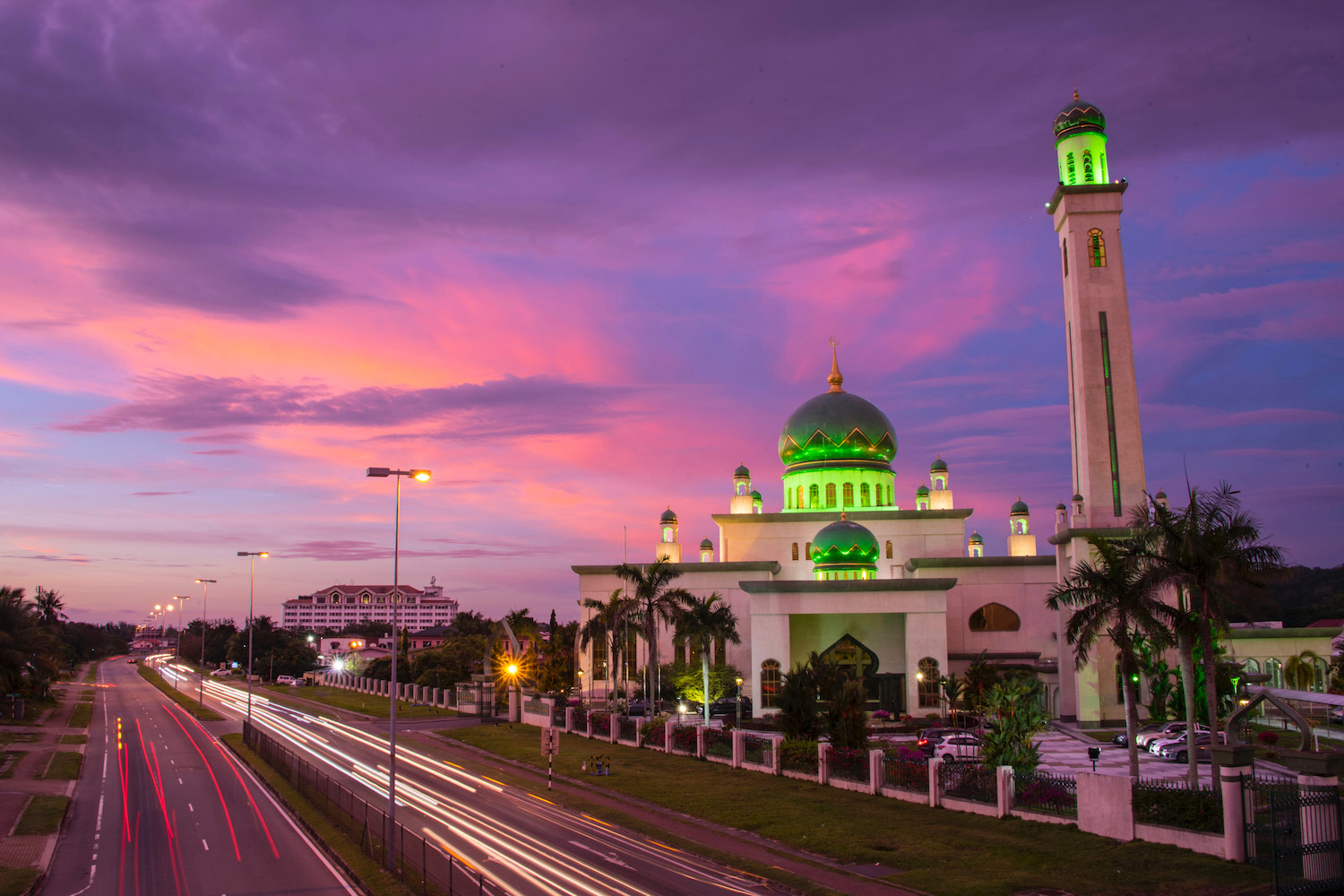 I do advocate spending around 2 weeks in Malaysia, though, if you can possible afford it. Start in colorful Kuala Lumpur, before traveling to colonial Georgetown on Penang island via the lush Cameron Highlands. From there, fly via KL to Kota Kinabalu on Borneo island and, whether or not you climb the city's namesake mountain (or travel by land to Brunei, which I have mixed feelings about) finish up your Malaysia trip in lush, lovely Kuching.
READ MORE: Two Weeks in Malaysia
Love my photos of Southeast Asia? Upgrade your camera before your trip and take ones just like them! I shoot with the Nikon D850 camera, plus a family of lenses: 28-300mm zoom; 16-28mm wide angle; and 35mm prime. Meanwhile, I take my own selfies (and get night shots just right) with the help of this awesome tripod, which folds down to 12″ (carry-on size!).
Vietnam
Another essential component of most every 2 months in Southeast Asia itinerary is Vietnam, specifically between 2-3 weeks here. Although the direction of travel will vary, most travelers go from Saigon to Hanoi, seeing as much as possible in-between (though you may add destinations outside this span, such as lush Sapa in the north or Phu Quoc island in the south, if you have time).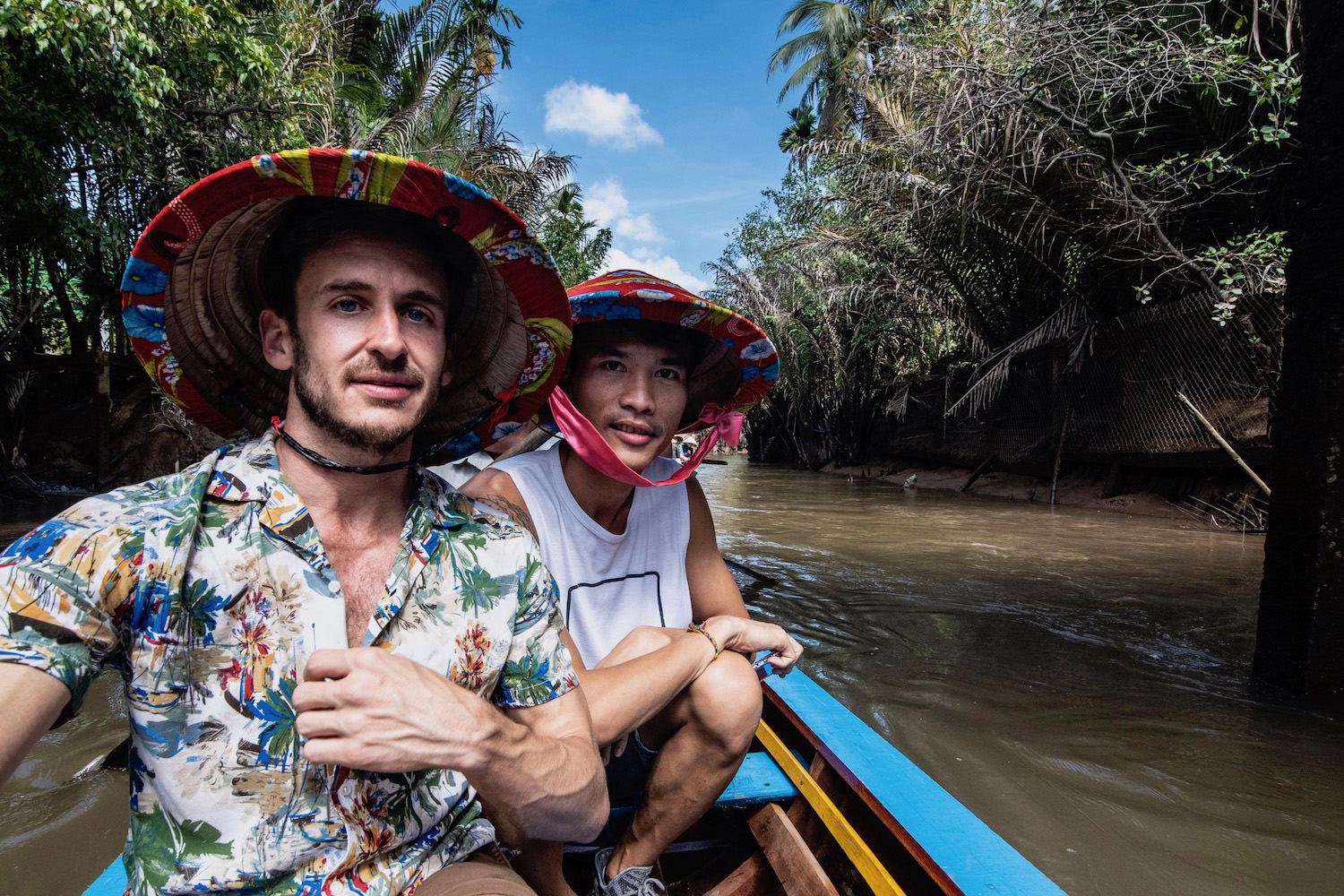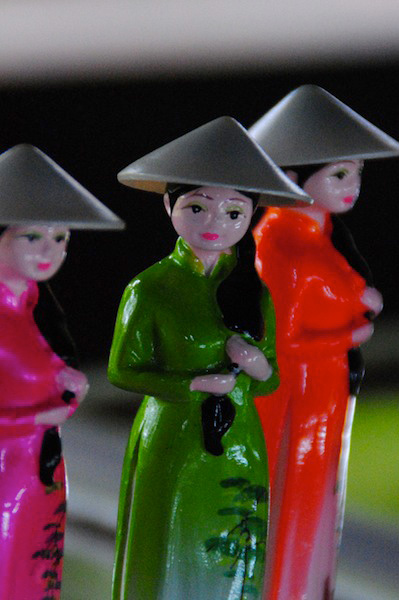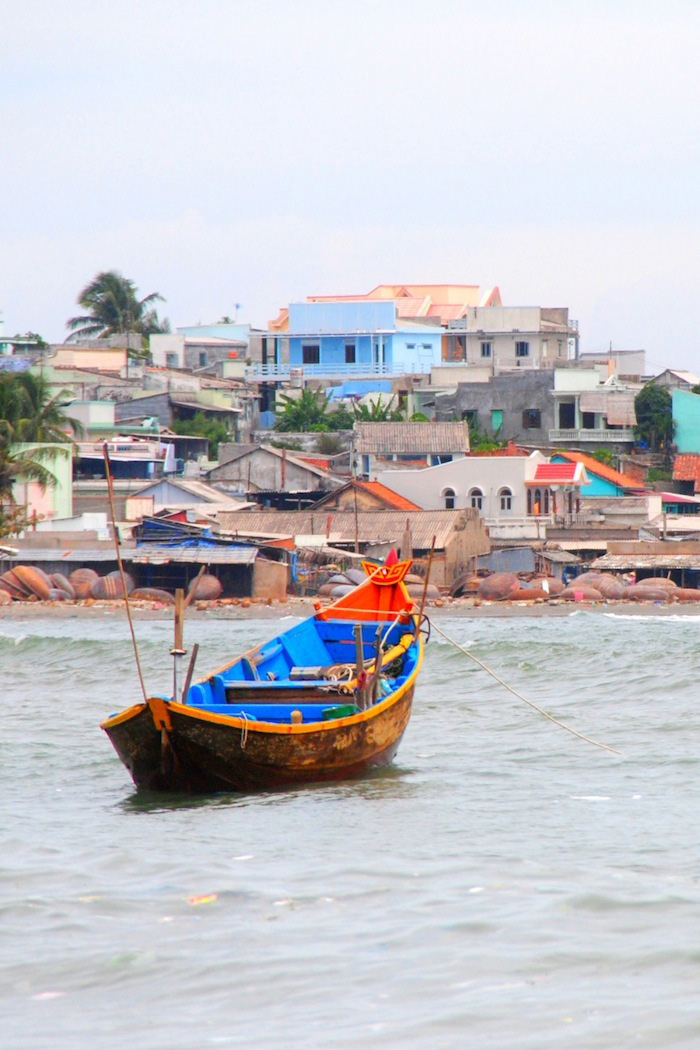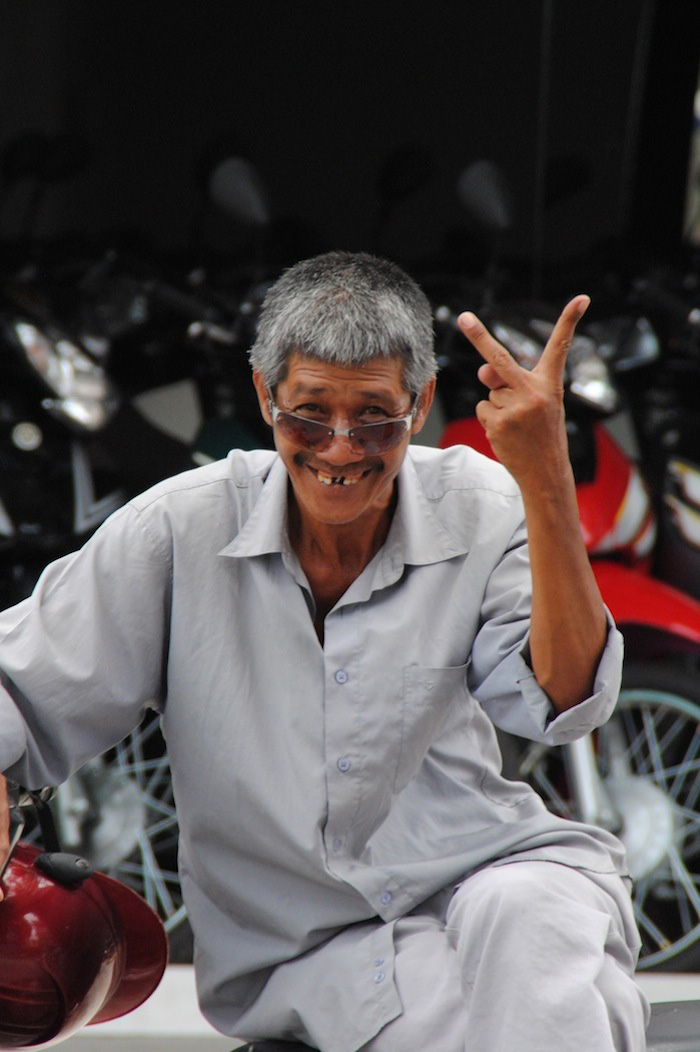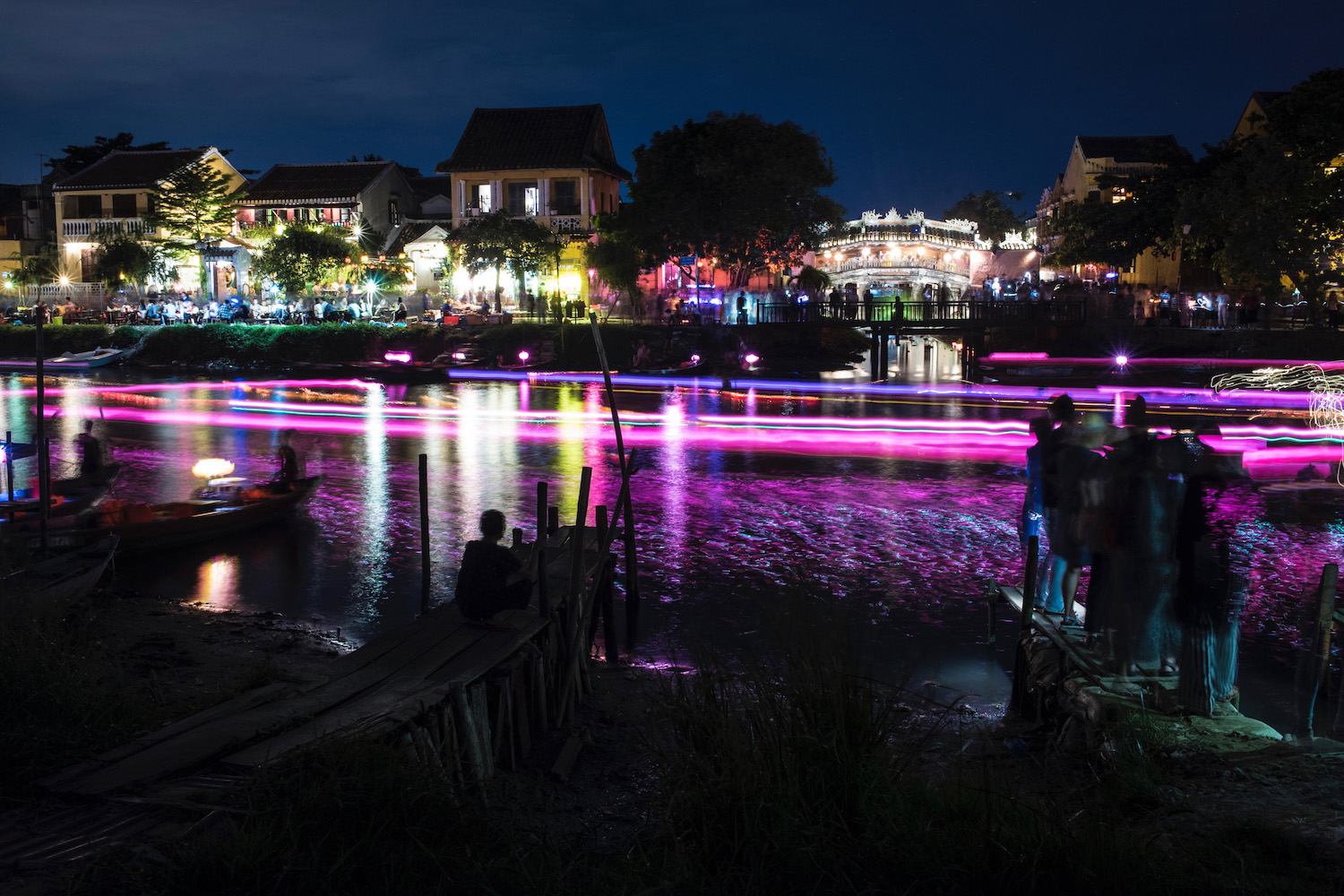 As far as where to go in Vietnam between these termini, there is some flexibility. In the south, beach communities like Mui Ne and Nha Trang tend to be popular, while basically every travelers spends some time near the city of Da Nang, usually in French-colonial Hoi An (TIP: Book your Hoi An day tour from Da Nang here!), but increasingly amid the ancient citadel of Hue as well. The Ha Long Bay UNESCO World Heritage site is also a popular choice, though you should expect it to be extremely crowded.
READ MORE: Vivacious Vietnam

Indonesia
Spending 1 month in Indonesia might sound like a lot, especially considering that's half of the two months you might be spending in Southeast Asia as a whole. However, when you look at the geography of Indonesia (and consider my opinion that Bali is not only a waste of time, but one of the worst places in the world), one month seems almost like a minimum, rather than a comfortable travel period.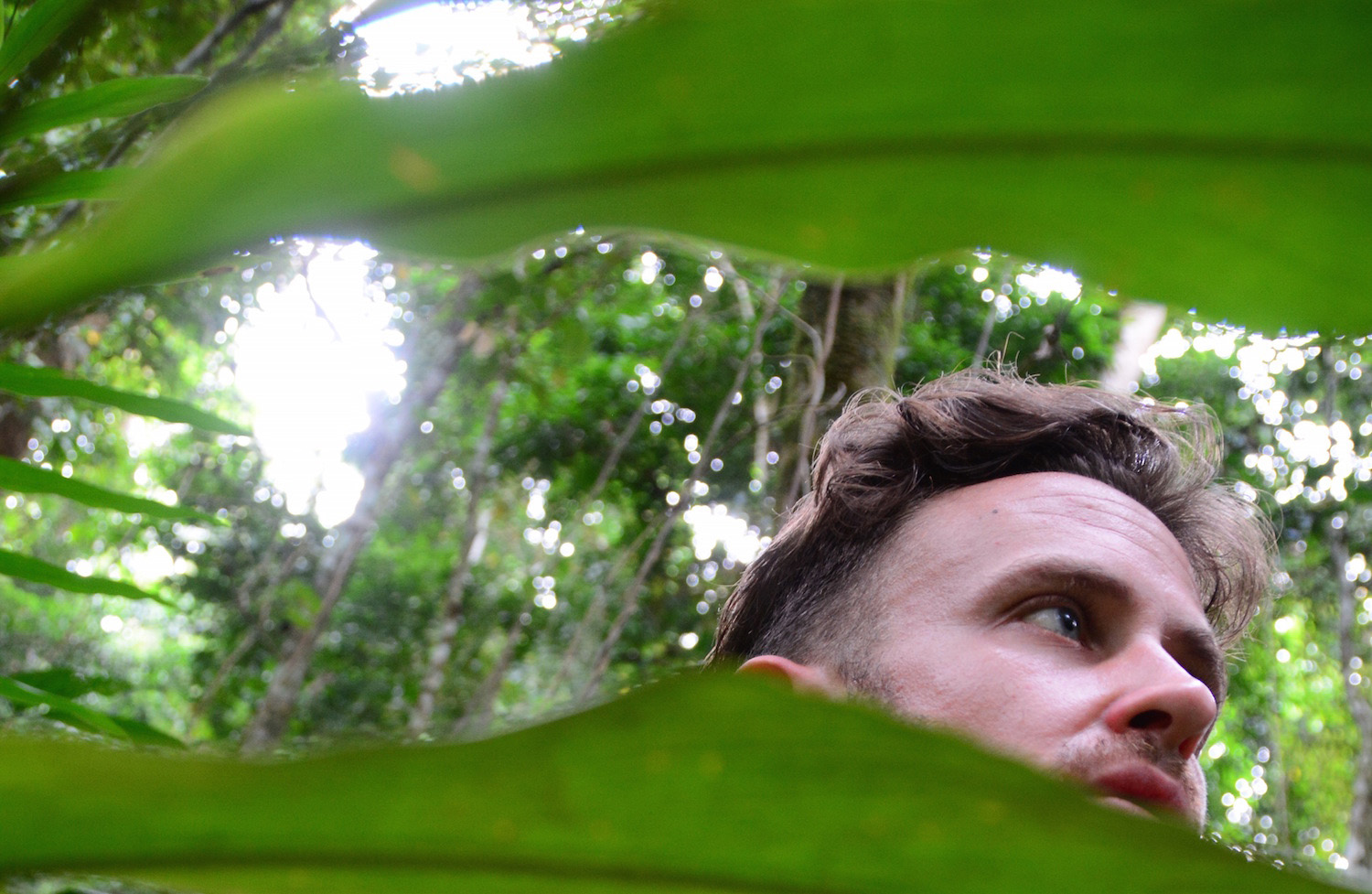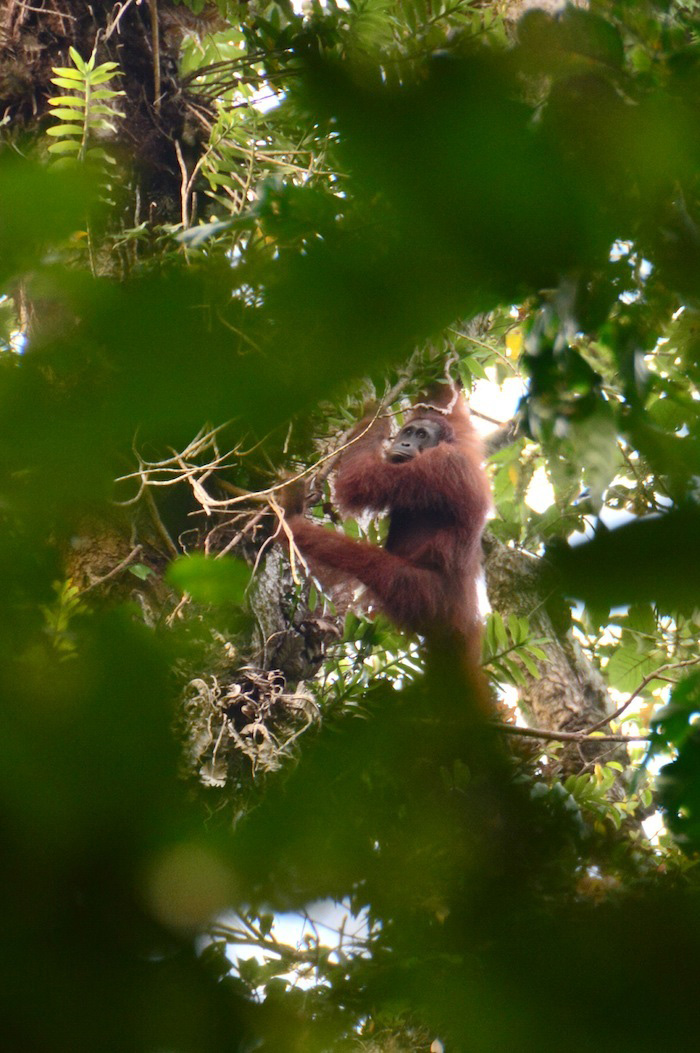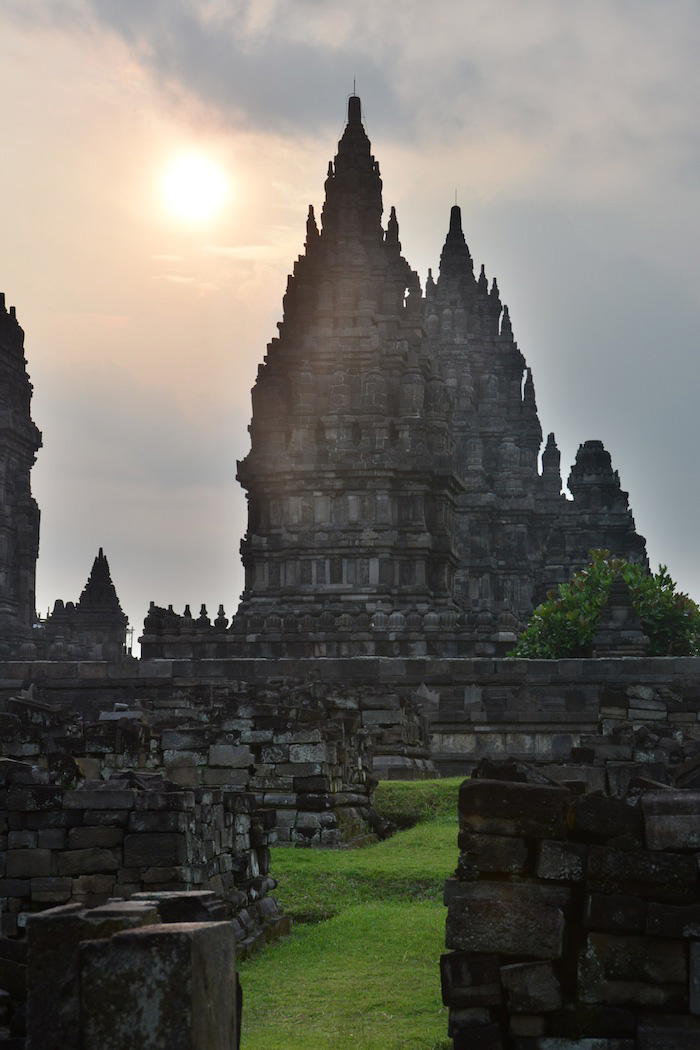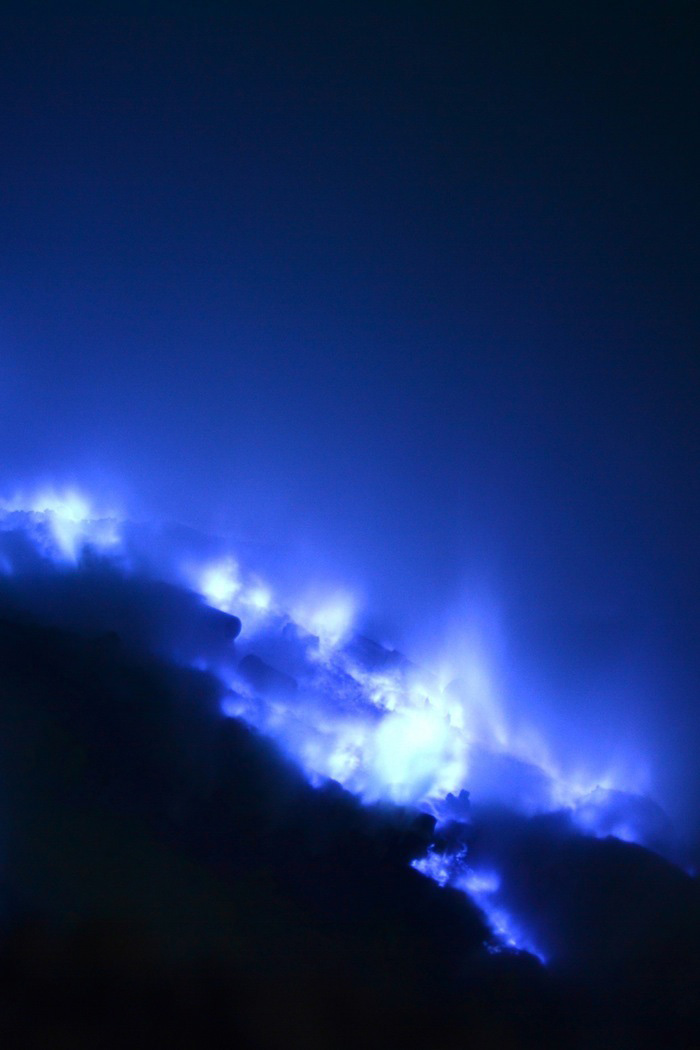 On the other hand, if you don't want to seriously erode your 2 months in Southeast Asia, you might just pick and choose where in Indonesia you go. Trek with orangutans in Borneo or Sumatra, but skip the epic journey to paradisiacal Raja Ampat. Visit Yogyakarta (the city a Sultan still rules over), but don't bother going to Semarang, Surabaya or Solo—hell, you might even avoid Jakarta. Go to the blue-fire Kawah Ijen volcano and Lombok, but not (for the love of god!) Bali.
The most popular tours in Indonesia:
READ MORE: One Month in Indonesia
Cambodia & Laos
You might feel offended that I've grouped Cambodia and Laos together, particularly if you have an affinity for either of both. However, they tend to occupy a similar space between most 2 months in Southeast Asia, and not only because they're north-south neighbors.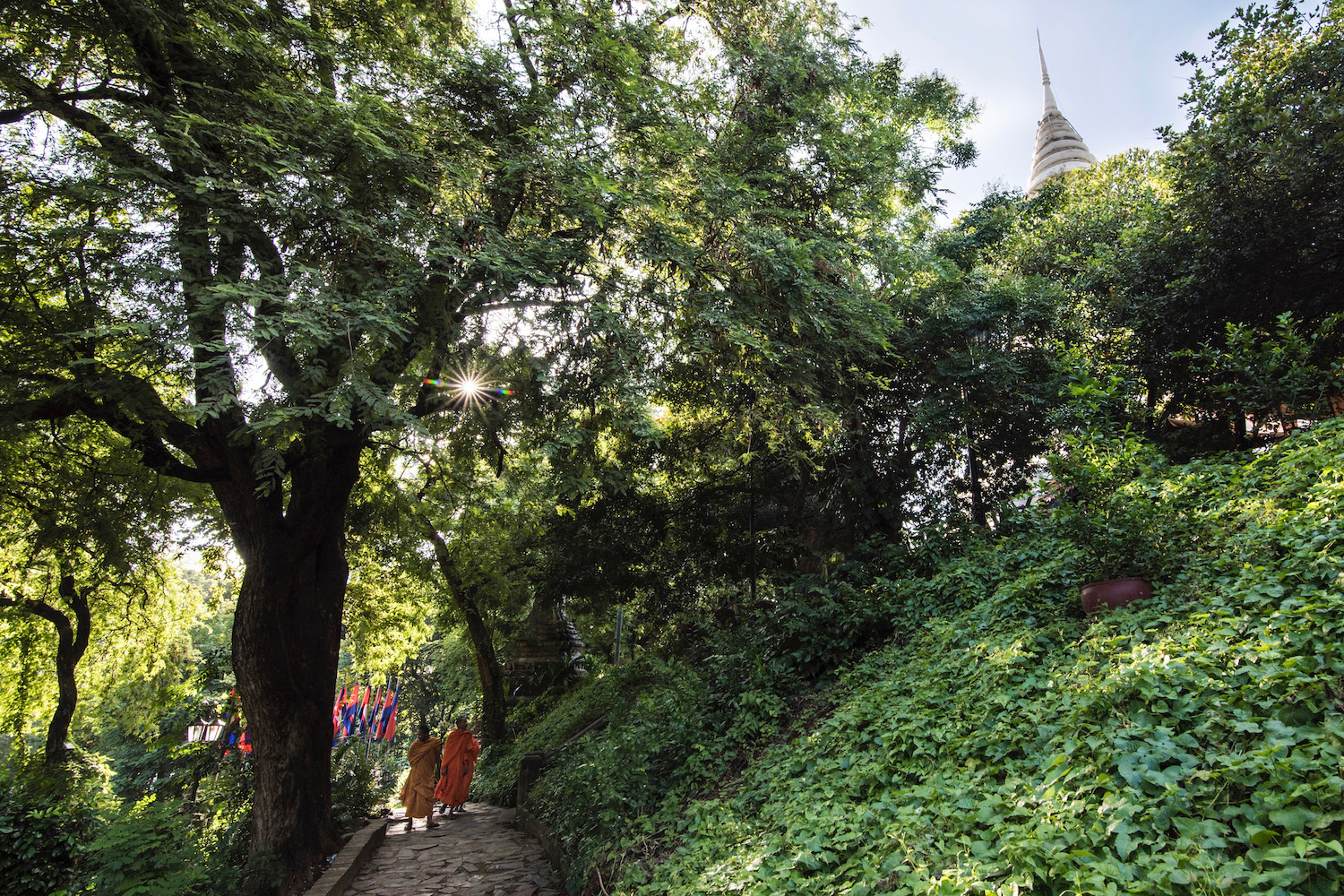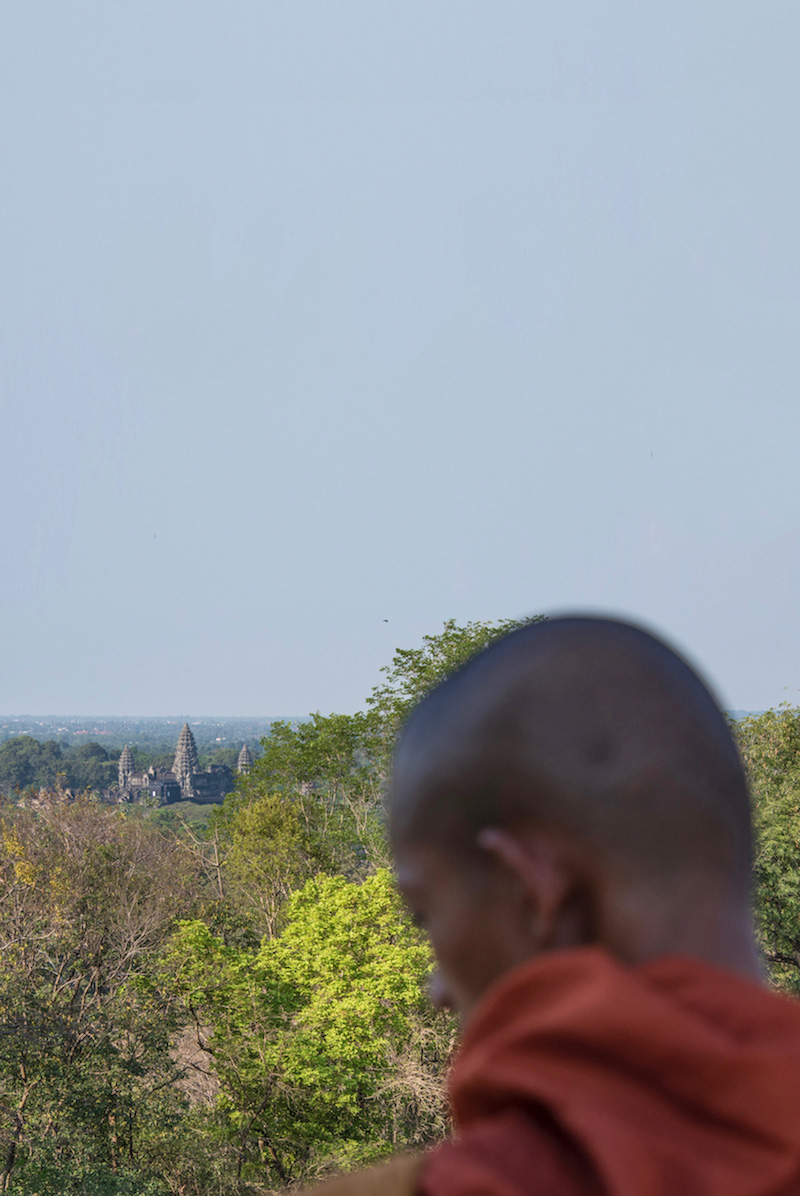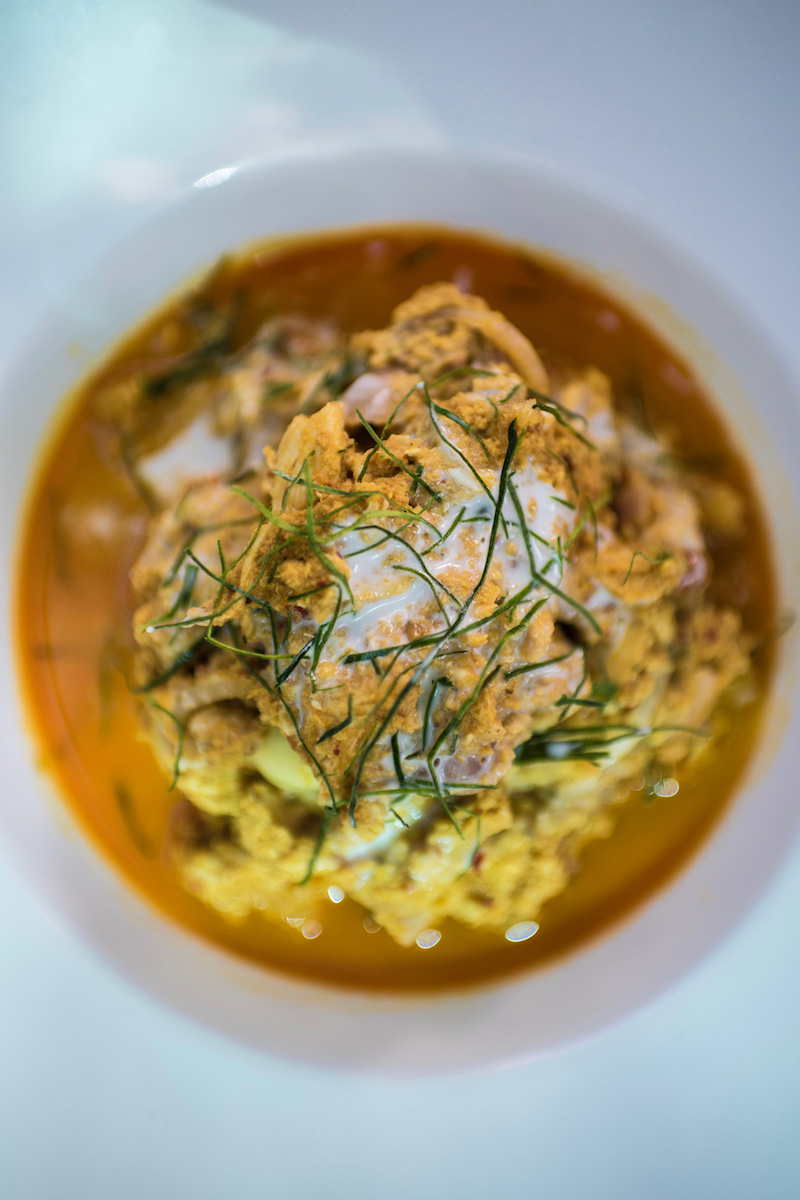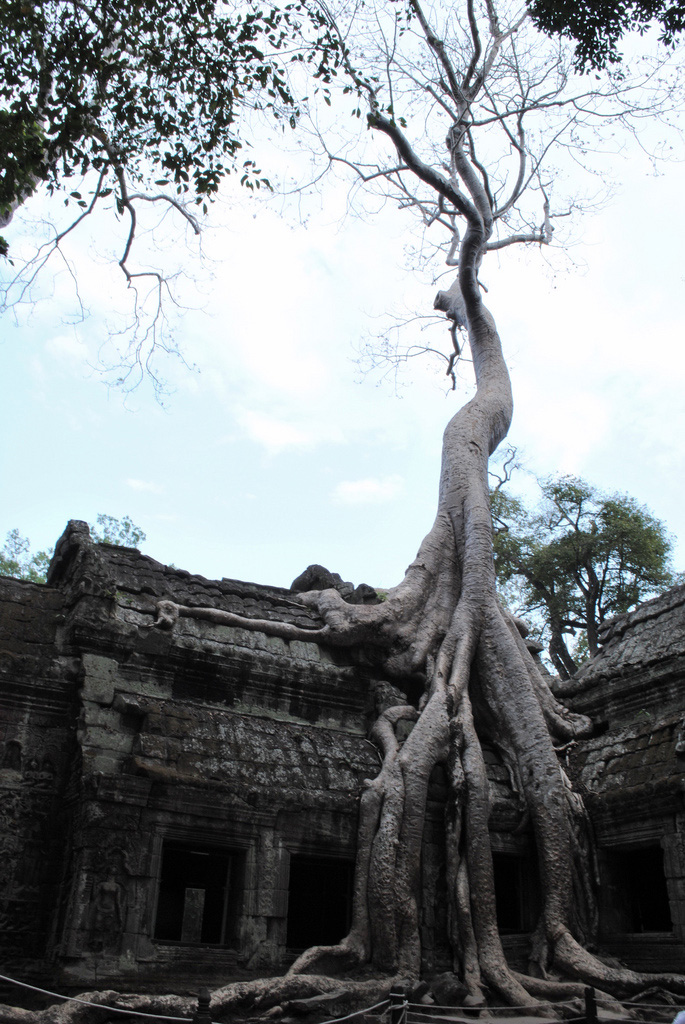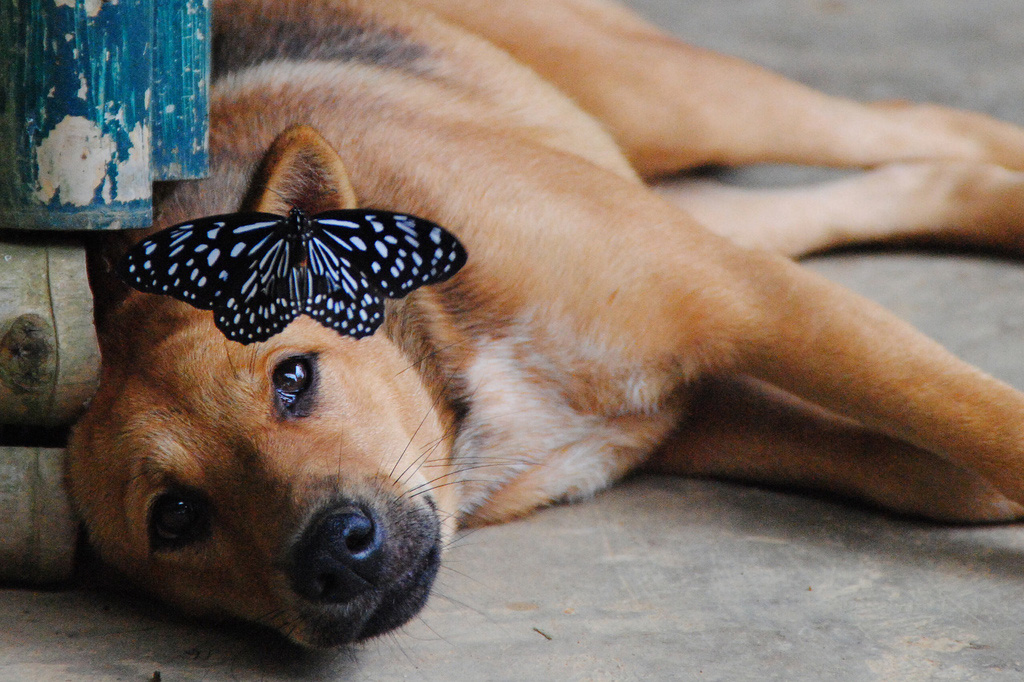 To be frank, I've never been in love with Laos, and wouldn't recommend going there (even to charming Luang Prabang and the unique Four Thousands Islands, and certainly not to boring Vientiane and pink-eye filled Vang Vieng) unless you have longer than two months in Southeast Asia. On the other hand, a robust Cambodia itinerary is always a good idea, with time not only in Siem Reap but also Phnom Penh, and perhaps also Koh Rong island as well.
READ MORE: Captivating Cambodia

Myanmar
Should you visit Myanmar? It's a blunt question, I know, and also one that risks making me sound like a hypocrite—I've been here several times. To be equally blunt with my answer, I don't plan to return to Myanmar until the country's government has addressed genocide against the Rohingya in a meaningful way, and stopped it as well.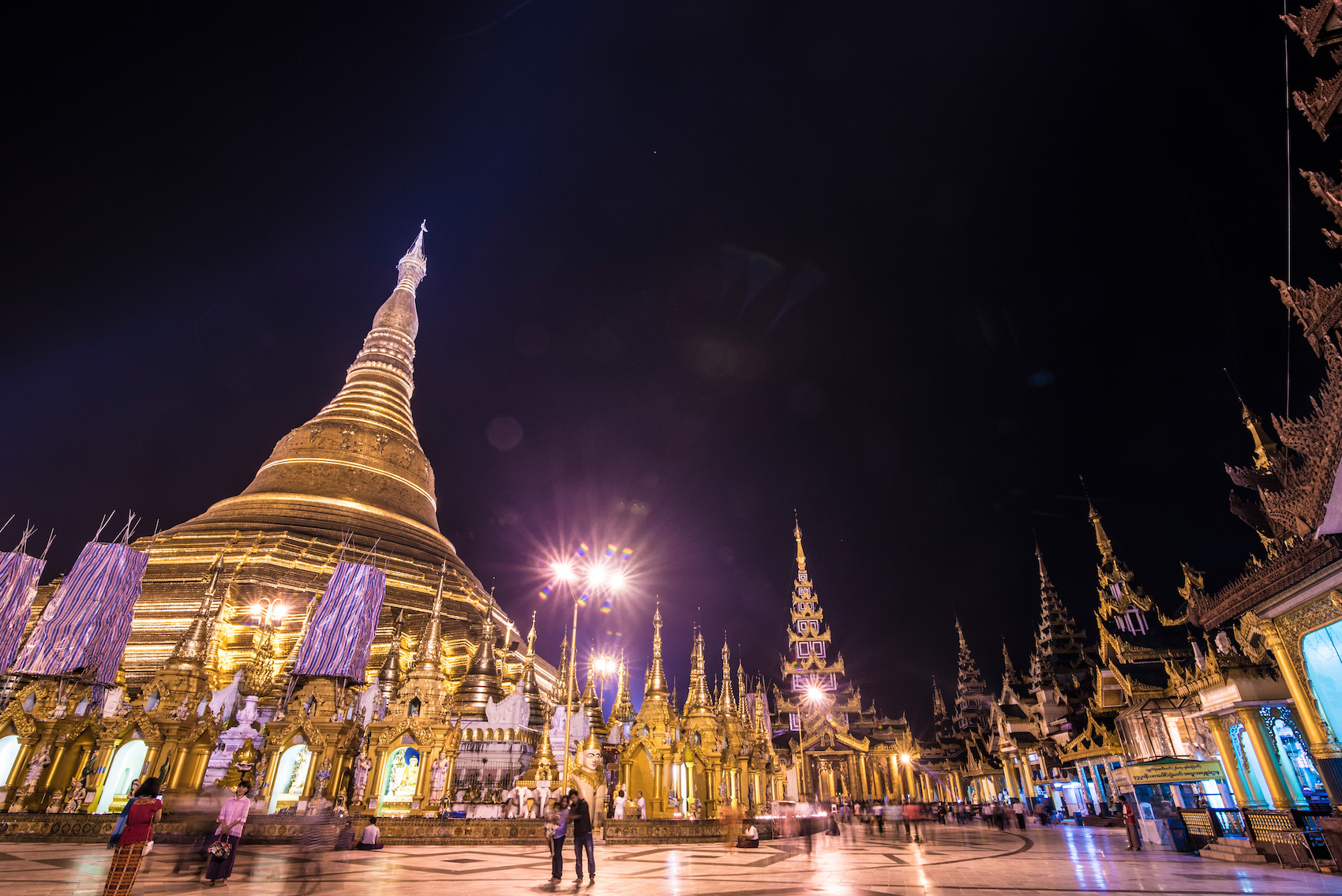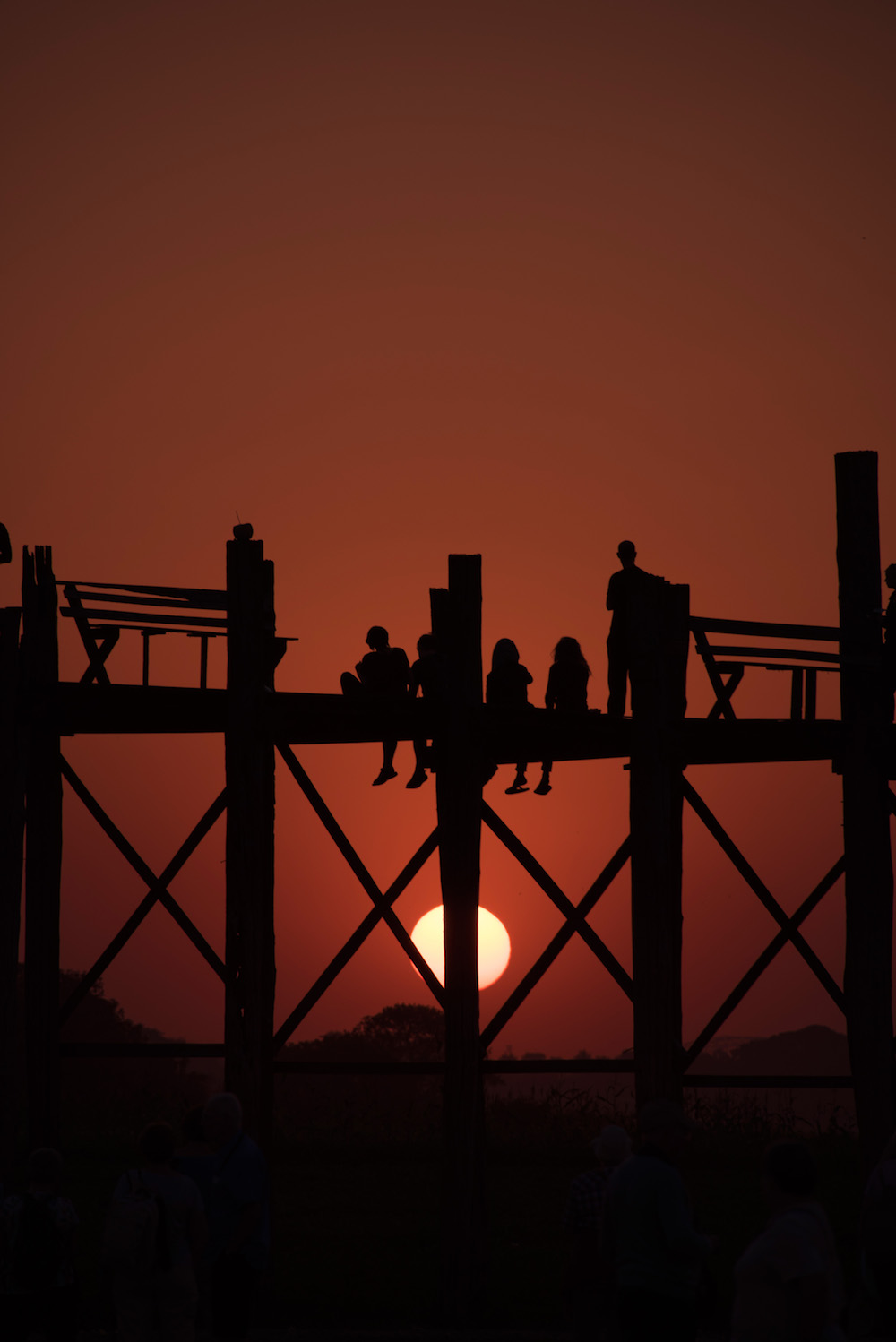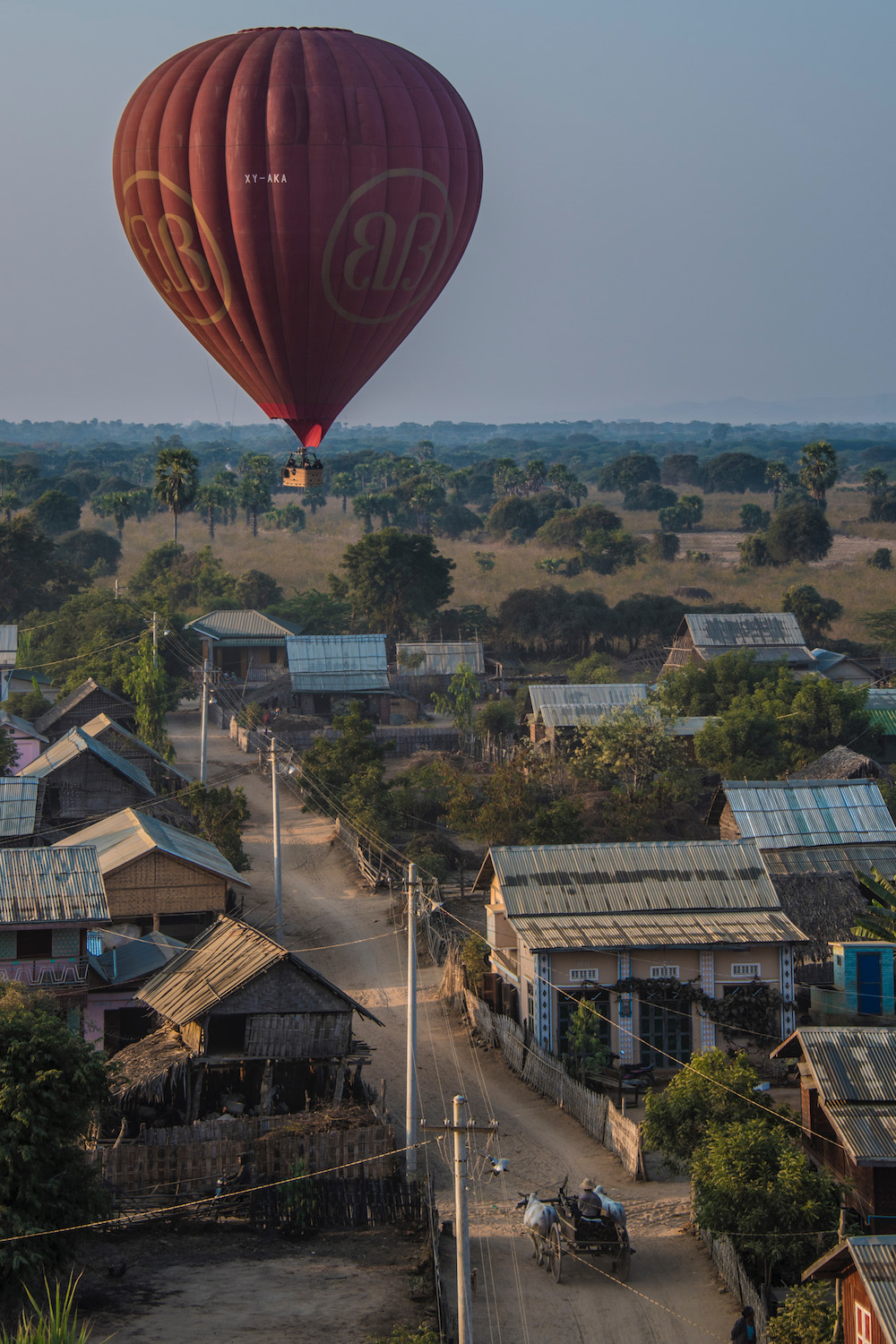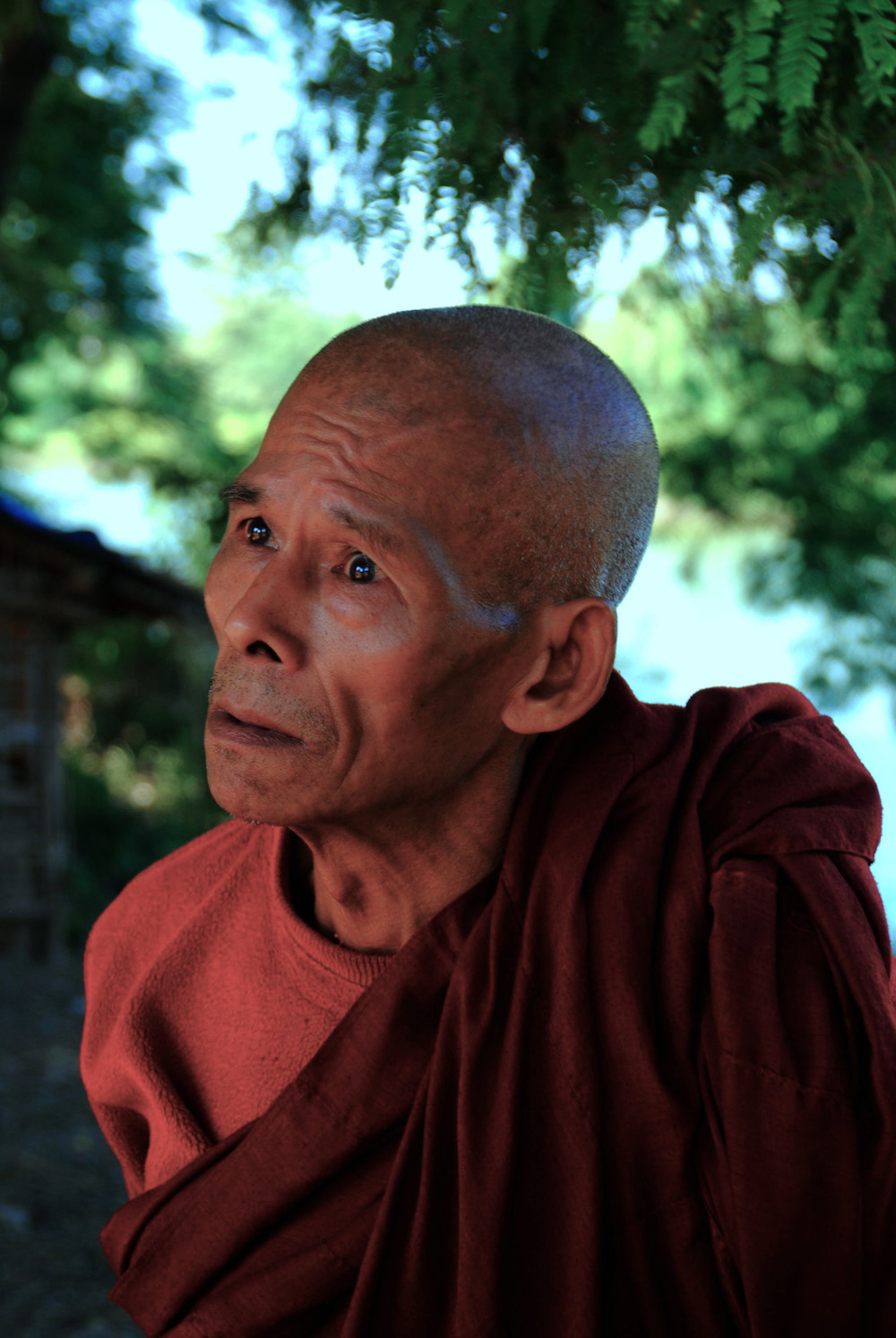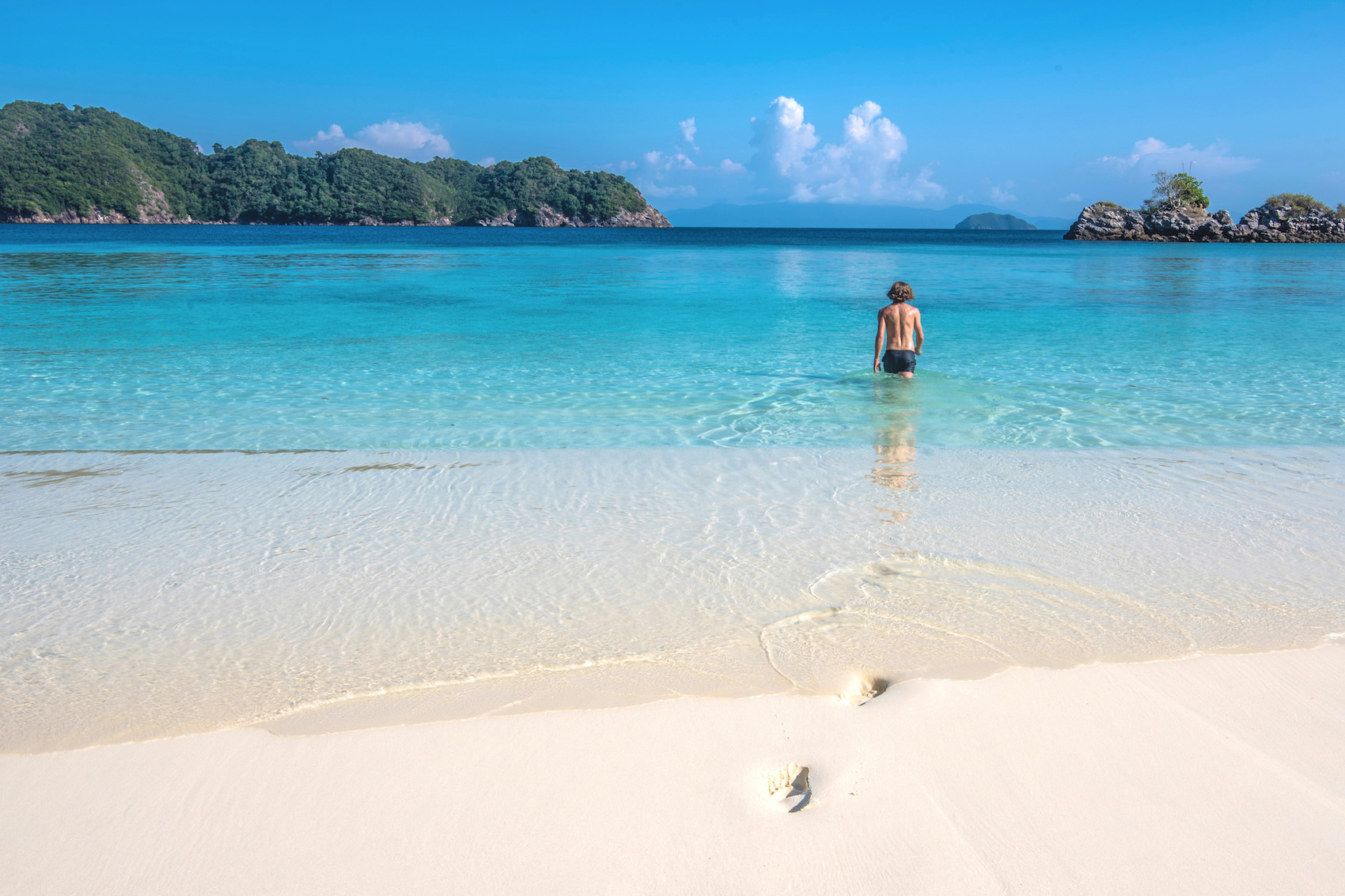 From a purely travel perspective, however, visiting Myanmar can really enhance your 2 months in Southeast Asia. I wouldn't waste much time in the capital Yangon (apart from Shwedagon Pagoda), though Mandalay is an underrated and beautiful city, while the temples of Bagan are slightly overrated and Inle Lake is becoming overrun. The islands of the Mergui archipelago, meanwhile, are home to what are probably my favorite beaches to visit on any Southeast Asia 2 month itinerary.
READ MORE: Two Weeks in Myanmar
Singapore
Many a Southeast Asia itinerary 2 months (or longer) will stop in Singapore, if only for a break from how full-on the rest of the region tends to be. If you're from a Western country it can be necessary to bask in civilized Singapore, particularly if this is your first time traveling in developing countries, in Asia, or both.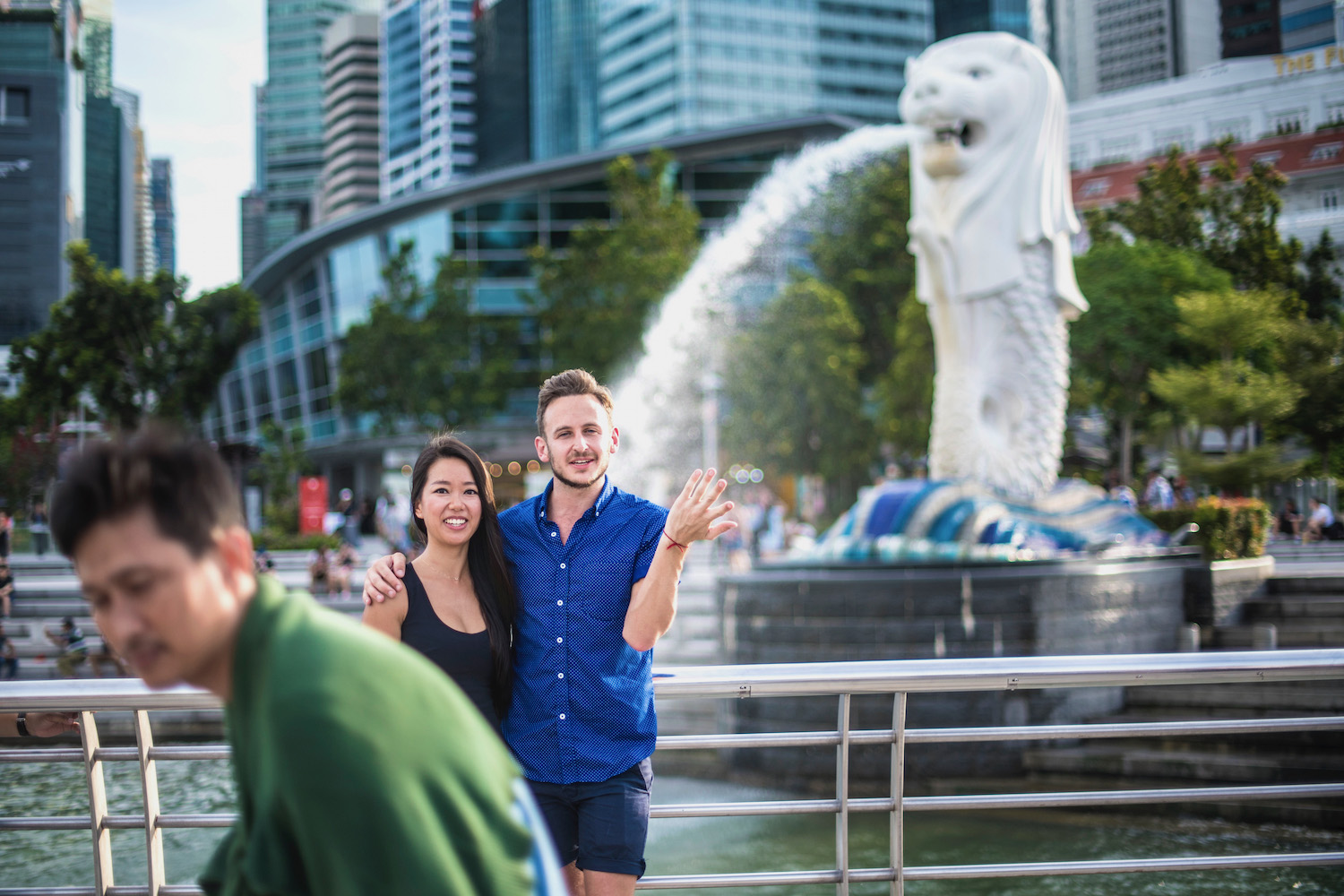 However, a Singapore itinerary for 2 months in Southeast Asia doesn't have to be perfunctory. Personally, I recommend sub-dividing 2 or 3 days in Singapore between its ethnic neighborhoods of Chinatown, Little India, Arab Street and the Malay hub of Kampong Glam. Add a day (or half of one) to explore the upmarket CBD, including the luxurious Marina Bay Sands Hotel and the futuristic Gardens by the Bay to further enhance your 2 months Southeast Asia trip.
READ MORE: Spellbinding Singapore

The Philippines
Many travelers believe The Philippines is overrated, but I'd go a step farther. Frankly, the idea of visiting the Philippines these days actually disgusts me, though to be fair this has less to do with the destinations (or even Filipino people, in a fundamental way) than the brutal dictatorship of Rodrigo Duterte, one of the only world leaders I regard as being worse than my own country's current president.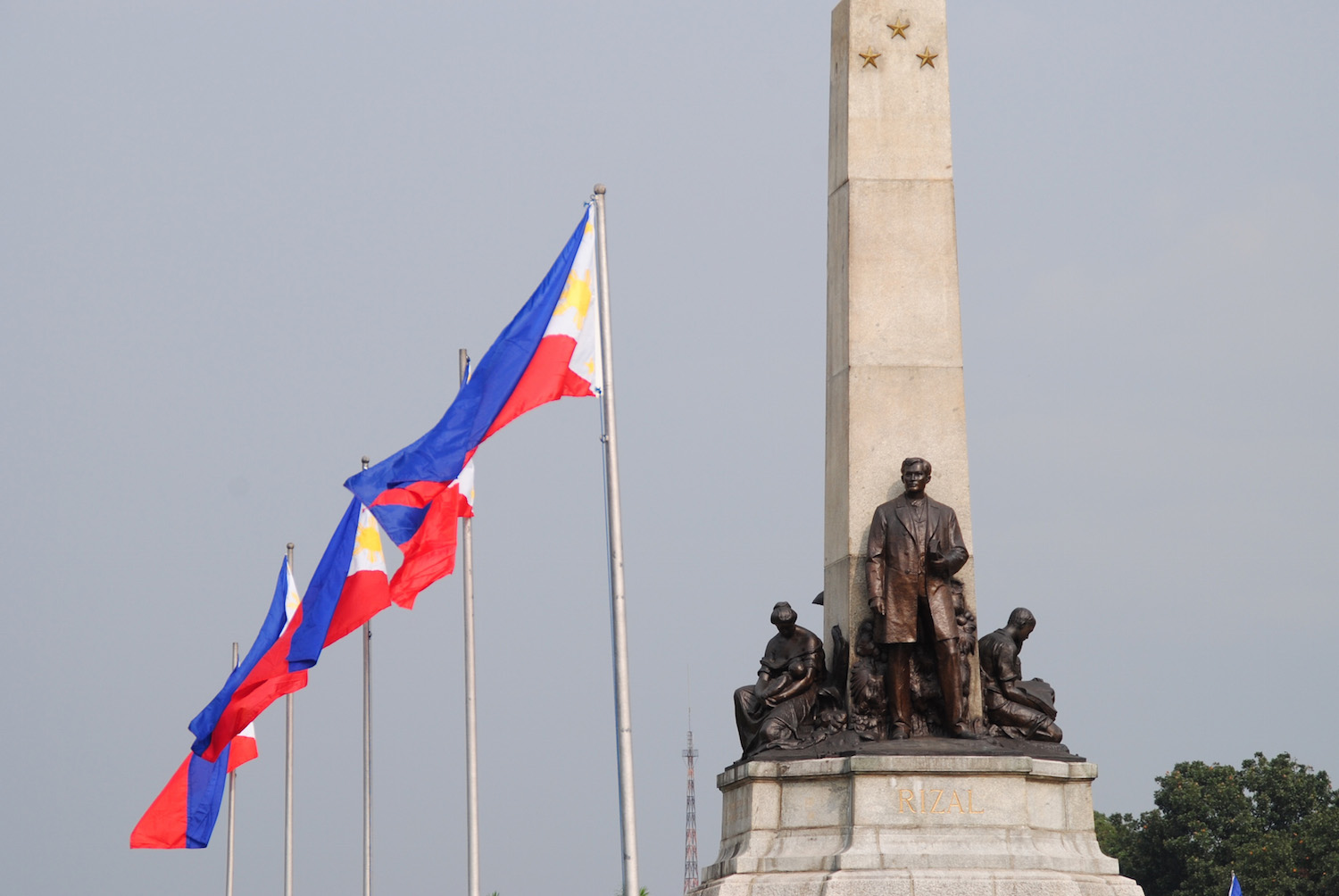 As is the case with Myanmar, I have a really hard time entertaining any Philippines itinerary as part of 2 months in Asia at this point in time, when 80% of the citizenry supports a leader who advocates for the literal murder of innocent people. However, if you do decide to visit the Philippines anyway, I recommend following a few days in Manila up with some time in the islands (broadly, Palawan and just re-opened Boracay) and the north, be it at Banaue Rice Terraces of trekking near Mt. Pinatubo.
READ MORE: Two Weeks in the Philippines
Sample 2 Months in Southeast Asia Itineraries
The Classic 2 Months in Southeast Asia
Whether you're backpacking Southeast Asia or have a more robust budget, there's something to be said about the classic Southeast Asia trip. After landing in Bangkok, you'll explore the most essential cities, sacred sites, beaches and other natural attractions in Southeast Asia, usually staying in each country for a couple of weeks before moving on to the next.
In many cases, this ends up being Thailand Cambodia Vietnam itinerary, which takes the following shape. After a few days in Bangkok and vicinity, you fly to Chiang Mai and spend some time there, optionally in nearby Chiang Rai as well. You'll pass a week or two in "the islands" (which usually comprises Krabi and Phuket provinces, but also increasingly Chumphon and others) before making your way to Siem Reap, home of Angkor Wat.
Cambodia has other destinations too, from the underrated capital Phnom Penh to the island paradise of Koh Rong. However, after a maximum of two weeks here, most travelers conclude their Southeast Asia 2 month itinerary by traveling from north to south (or vice versa) along the coast of Vietnam, bookending destinations like tropical Nha Trang, French-colonial Hoi An and ancient Hue with the major cities of Saigon and Hanoi (the national capital) over a period of 3-4 weeks.
A Unique, Boutique Approach to 2 Months in Southeast Asia
Many luxury hotels you'll stay at during 2 months in South East Asia are affordable, though this won't lessen your enjoyment if cash is not a concern for you. One of my favorite ways to explore Southeast Asia is to bounce between major cities and tourist hubs, staying in nice hotels (and not moving every few days), and exploring countries and regions as a series of day trips and excursions.
I find this works both in some of the "basic" destinations above, as well as unique places to visit in Southeast Asia. For instance, while you can hole up in a hotel in Thailand's Chiang Rai and spend at least a week seeing the adjacent Golden Triangle day-by-day, this strategy is also perfect in the Sarawak state of Malaysian Borneo—the capital, Kuching, is just so impossibly charming.
If this is the sort of 2 month Southeast Asia itinerary you're craving, I encourage you to be bold with your choice of "main" destinations, and not too concerned with the way you order them, at least not in the beginning. After all, since you'll be flying between most cities, it's not like you have to worry about the distance between them, or whether or not you'll backtrack.
2 Months in Southeast Asia Off the Beaten Path
Finding the best beaches in Southeast Asia is often a matter of seeking out the most secluded ones. This concept can be extrapolated to traveling the region in general: The most unique trips are often the ones that spotlight destinations you've barely heard of, if you've heard of them at all!
One unique Southeast Asia travel route (2 months, or any length really) could see you arrive not in Bangkok but in Yangon, and then immediately fly down to the paradisiacal Mergui archipelago. From here, you'd cross by land into Thailand at Ranong, gateway to the unique "floating houses" of Khao Sok National Park. Take a bus to Phuket and from there fly to Kuala Lumpur or Jakarta, where you can begin exploring the unique destinations of these countries (which, let's face it, are both pretty underrated as it is).
You see where I'm going with this? If you've adventurous and are good at logically connecting places that seem disparate or simply distant, fashioning a truly singular Southeast Asia itinerary 2 months (or longer) is more a matter of inspiration than information—the latter is much easier to come by.
Other Southeast Asia Itineraries
I've tried to be as comprehensive as possible in this post, but let's face it: The list of places to travel during a 2 month Southeast Asia itinerary is always growing, even for me, as I explore and discover. A few years ago, I didn't know that Myanmar's Mergui archipelago or the Crystal Mosque of Terengganu existed; there are places I couldn't recommend now that I might consider essential in a few years.
On the other hand, have a specific idea of what you want to experience can be useful for even an experienced Southeast Asia trip planner. You could decide that you want to do a tour of "lost" cities like Cambodia's Angkor Wat, Myanmar's Bagan and Thailand's Sukhothai. Or, if you're a digital nomad, you could string together well-known (and maybe also not-so-well known) co-working hubs like Chiang Mai, Phnom Penh and Da Nang.
Other FAQ About 2 Months in Southeast Asia
How much money do I need for 2 months in Southeast Asia?
Assuming a cost per day of between 25-100 USD per person, per day, you can expect the cost of your Southeast Asia itinerary (2 months, in this case) to be about 1,500-6,000 USD per person, not including your flights to Southeast Asia.
When should I backpack Southeast Asia?
The best time to backpack most of Southeast Asia is during the European and North American winter season, i.e. from about late November to early March. However, if your 2 month Southeast Asia itinerary takes place outside this window, try not to stress too much. Even in the middle of the rainy season, it's rare to experience a day in Southeast Asia without at least a bit of sun!
How much does it cost to travel Southeast Asia for 6 months?
You can expect to pay between 4,500-18,000 USD per person for a 6 month Southeast Asia trip. My assumptions in calculating this are the same as for 2 months in South East Asia—25-100 USD per person, per day, not including flights to and from the region. Obviously, a Southeast Asia backpacking route (2 months or any other length) will cost less than if you plan to travel in high style.
The Bottom Line
You see? Planning a 2 month Southeast Asia itinerary isn't difficult, it just requires you to do your homework and know your options. Whether it's your first visit and you follow the tourist trail through Thailand, Vietnam and Cambodia, or you're coming back for seconds (or thirds!) and want to diversify your destinations and experiences, Southeast Asia is a lot closer to reality for you than it was just a few minutes ago. Remember, if you still feel overwhelmed, you can always hire me to plan your trip to Southeast Asia 2 months (or even longer).
TRAVEL TIPS
🏘️Book your accommodation
Booking.com will help you to book accommodation in advance and check availability
✈️Book your flight in advance
To find the cheapest flight options, you can use WayAway and find the most suitable option for you
🧾Get your tickets and tours
with GetYourGuide and Klookto get the most out of your journey