Cambodia is the most underrated country in Southeast Asia—and a Cambodia itinerary, therefore, is among the most difficult to plan. This is primarily because the instinct of the traveler, particularly a first-time visitor to this region, is to do a touch-and-go trip to Angkor Wat, and nothing more.
In fact, Cambodia sightseeing is much more diverse than Angkor-era temples, to say nothing of how little Siem Reap itself figures in larger trips to Cambodia. On the whole, I prefer the country's capital Phnom Penh much more, even if the breakneck pace of Chinese-financed development there threatens to quickly and summarily erase everything that came before.
Whether you plan to spend 1 week in Cambodia or you have a longer amount of time to spend, you'll want to keep reading. No matter how long you have to travel or where you plan to go during that time, Cambodia starts here.
Practice Matters
When to Visit Cambodia
As is the case for much of the rest of Southeast Asia, the best time to visit Cambodia is during the Western winter. Months between about November and March are cool and dry in Cambodia, which is perfect whether you're temple-hopping in Siem Reap, enjoying Phnom Penh's café culture or hitting the beach in Koh Rong. In general, I'd recommend avoiding the summer months, though thankfully rain during these periods isn't typically constant.
Where to Stay in Cambodia
Compared to when I first visited in 2010, I've found that many of the best hotels in Cambodia, over the years, have really become competitive with those in neighboring countries. This includes both luxurious resort properties like Sofitel Angkor in Siem Reap, as well as boutique-style hotels such as Phnom Penh's Aquarius. In Koh Rong, meanwhile, there are definitely some fancier properties, though I'm always a fan of sleeping in a bungalow when I'm anywhere near a beach, if only for nostalgia's sake.
How to Get Around in Cambodia
Regardless of how long your Cambodia itinerary lasts, you thankfully won't have to travel much distance—or, thanks to dramatically improved infrastructure, for very long. While bus rides between the major cities still takes longer than in other countries of Southeast Asia, roads are at least paved. Moreover, increasingly numbers of domestic flights (and domestic carriers) means that internal flights (namely between Phnom Penh or Siem Reap and Sihanoukville, for Koh Rong) are cheaper than they've ever been.
Money, Costs and Communication
Is Cambodia expensive? Absolutely not, though it's also not as cheap as it once was (nor as cheap as you might be expecting). This is both because of the Chinese-financed development I'll reference many times throughout this post, as well as the fact that Cambodia uses the US dollar as least as much as its home-grown riel, sending costs much higher than they might otherwise be. With this being said, budget travelers can get by on as little as 25 USD per person, per day in Cambodia, while even high-ended travelers will be hard-pressed to spend more than about 100-200 USD each.
English penetration is surprisingly good in Cambodia, certainly better than in neighboring countries like Thailand or Vietnam. Communication, in a figurative sense, depends on relatively slow WiFi and also upon purchasing a Cambodia SIM card, which connects you to a 4G (and, in rare cases, LTE) mobile network that is in some cases very fast, though usually sits somewhere around the regional average.
Cambodia Visas
Whether you spend one week in Cambodia or plan a much longer trip, the vast majority of travelers need to a visa. The good news is that unlike some of the other visas in Southeast Asia, Cambodia's can usually be applied for as an eVisa (or, absent that, on arrival at a land border crossing or a major airport). Still, you should verify requirements with authorities from your home country to make sure you don't get stranded.
Places to Visit During Your Cambodia Itinerary
Siem Reap and Angkor Wat
Whether you spend one week in Cambodia or devote a longer amount of time to the country, it's natural that you'll want to start with the most famous attraction. Namely, the ancient Angkor Wat temple complex and the nearby city of Siem Reap. Keep in mind that many attractions fall under the umbrella of "Angkor Wat," including secondary temples like Angkor Thom and Ta Prohm, which you can see on what's known as either a Big Circuit or a Small Circuit.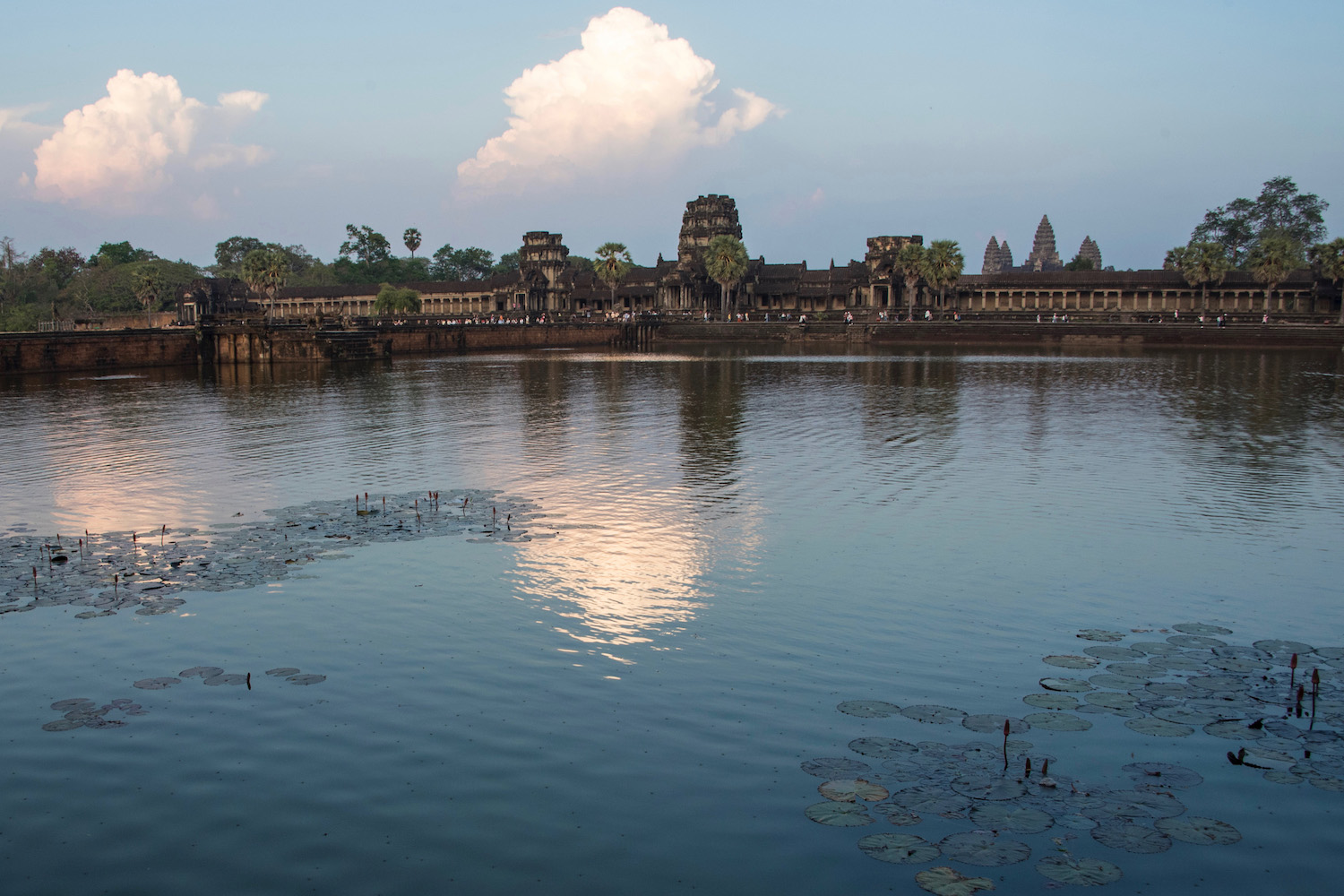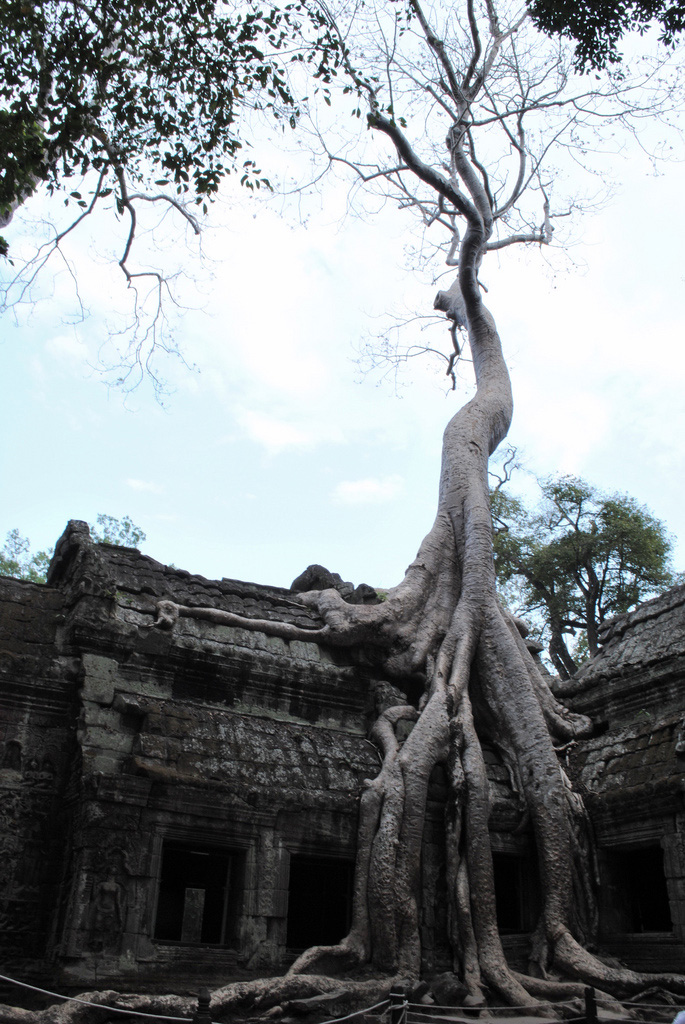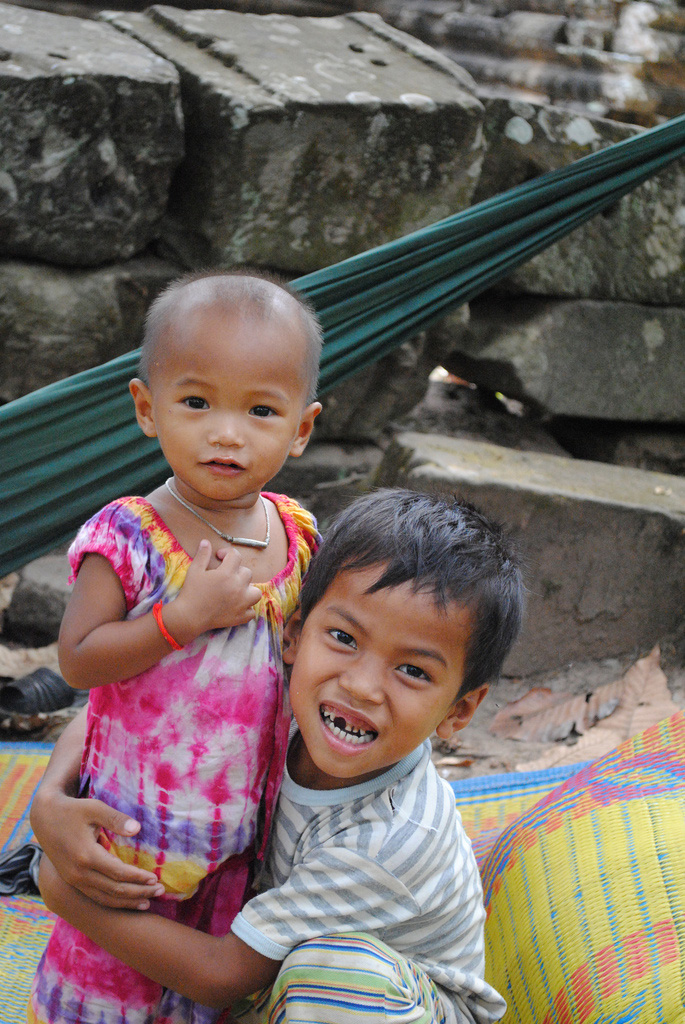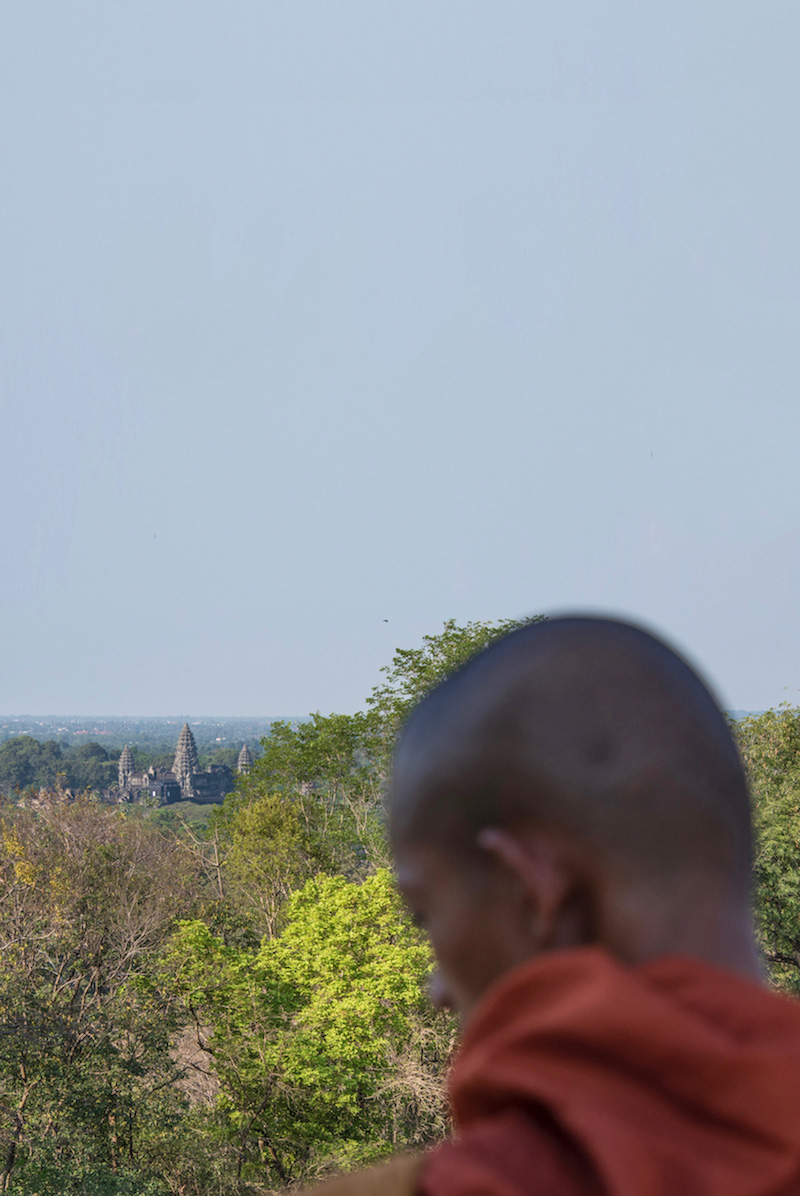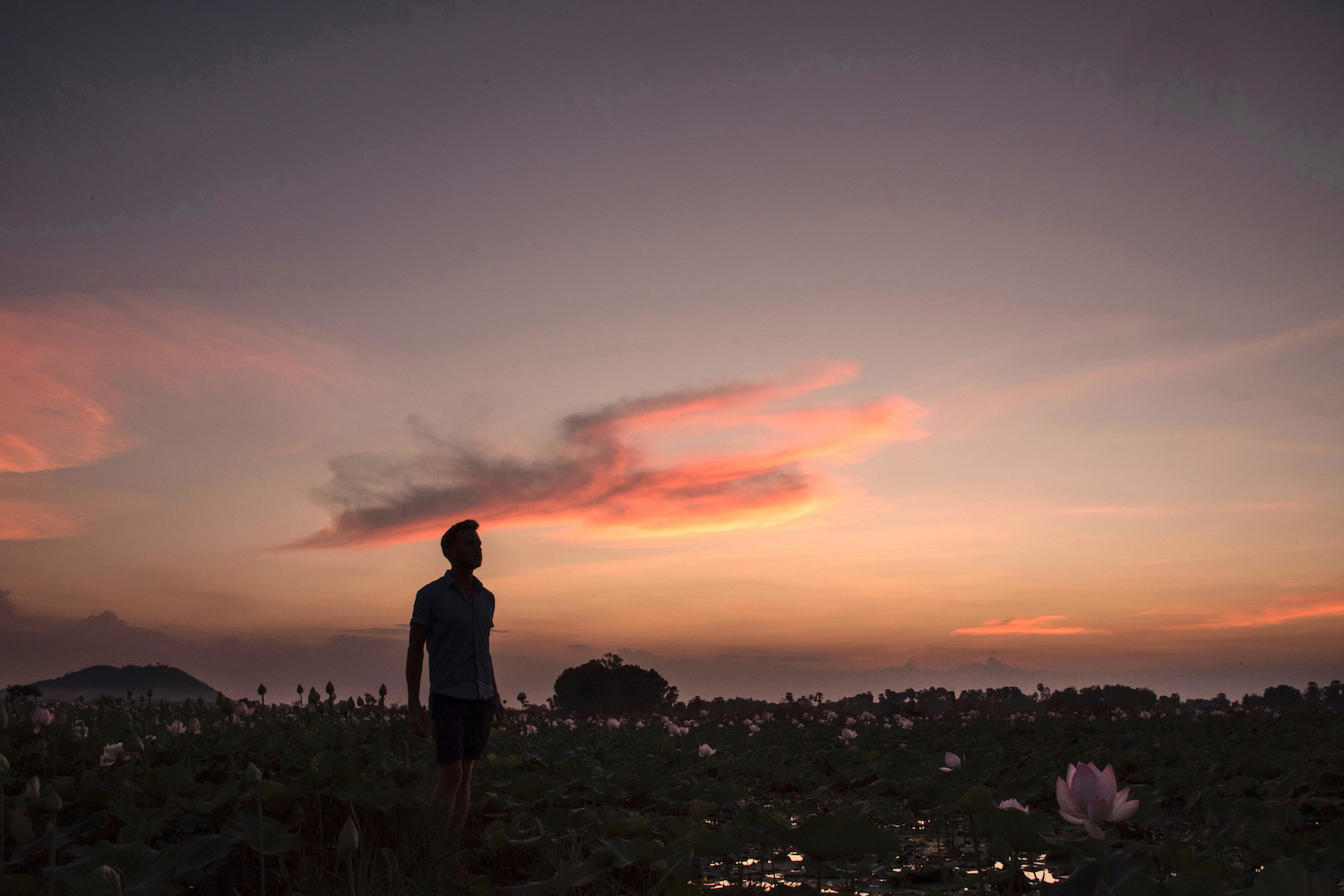 None of which is to say that you need to devote 3 days in Siem Reap (or however long you choose to spend) to temples. Siem Reap's city center (especially Pub Street) is a lot of fun, offering a nice mix of Khmer and international food specialties, copious amounts of alcohol and even a local market. To say nothing of the various day trips from Siem Reap you can take, including to Tonle Sap lake with its charming floating village.
Phnom Penh
You don't need to be planning a Cambodia 1 week itinerary in order to devote at least a day or two to Phnom Penh. A city with a decidedly dark past that today pulses brightly from its location along the mighty Mekong, Phnom Penh combines Cambodia's largest collection of French Art Deco architecture with some truly atrocious modern creations of the Chinese sort. But it is in this eclecticism, however hideous it can sometimes be, that the city's true allure resides.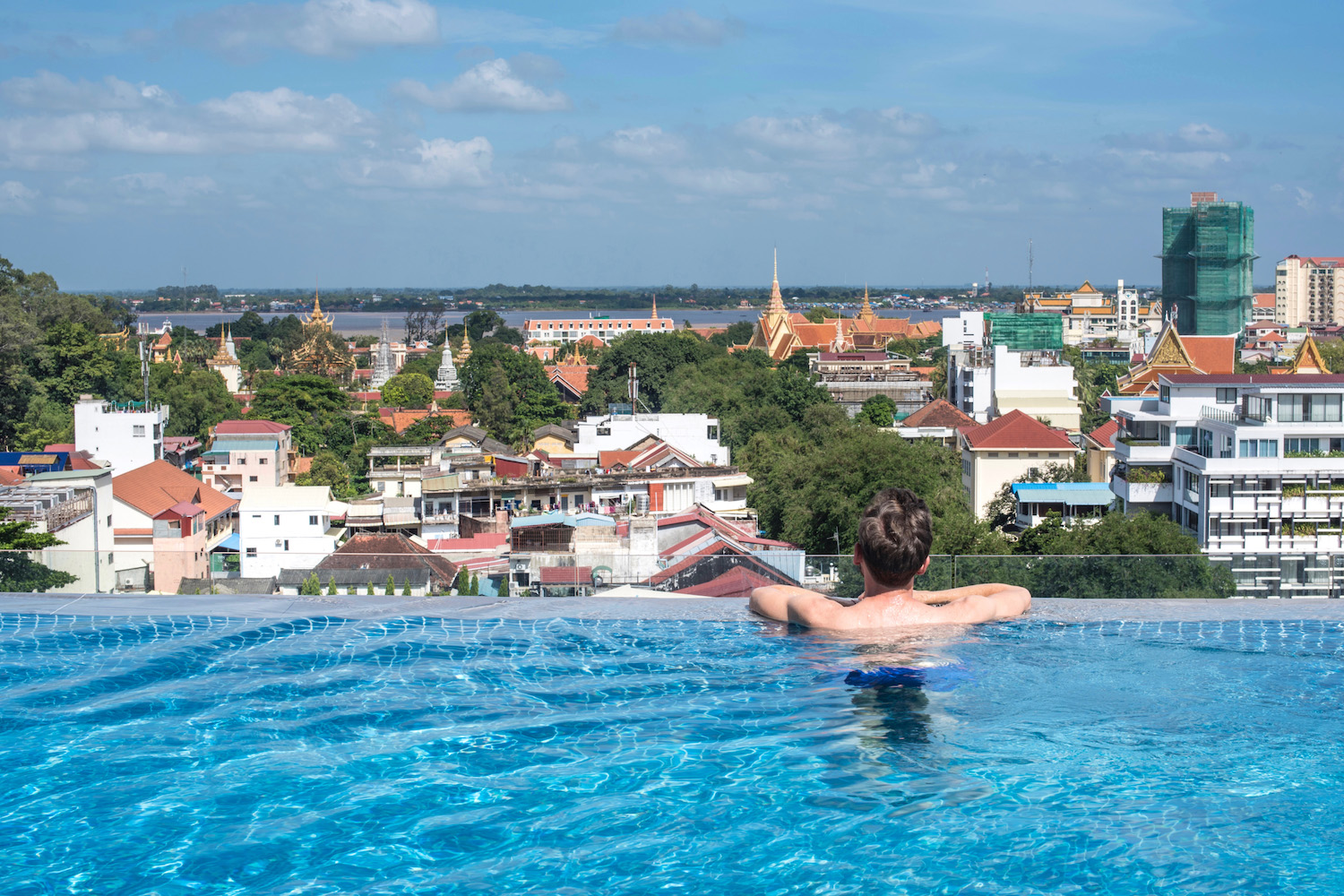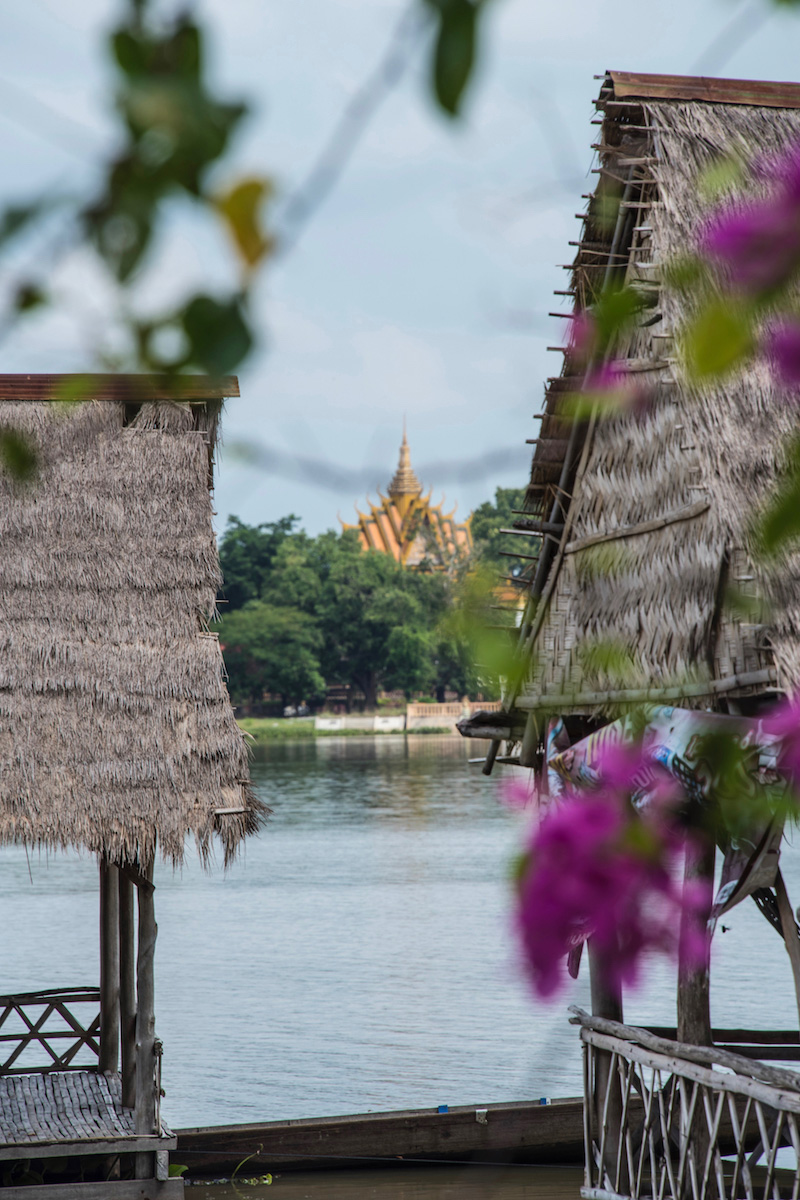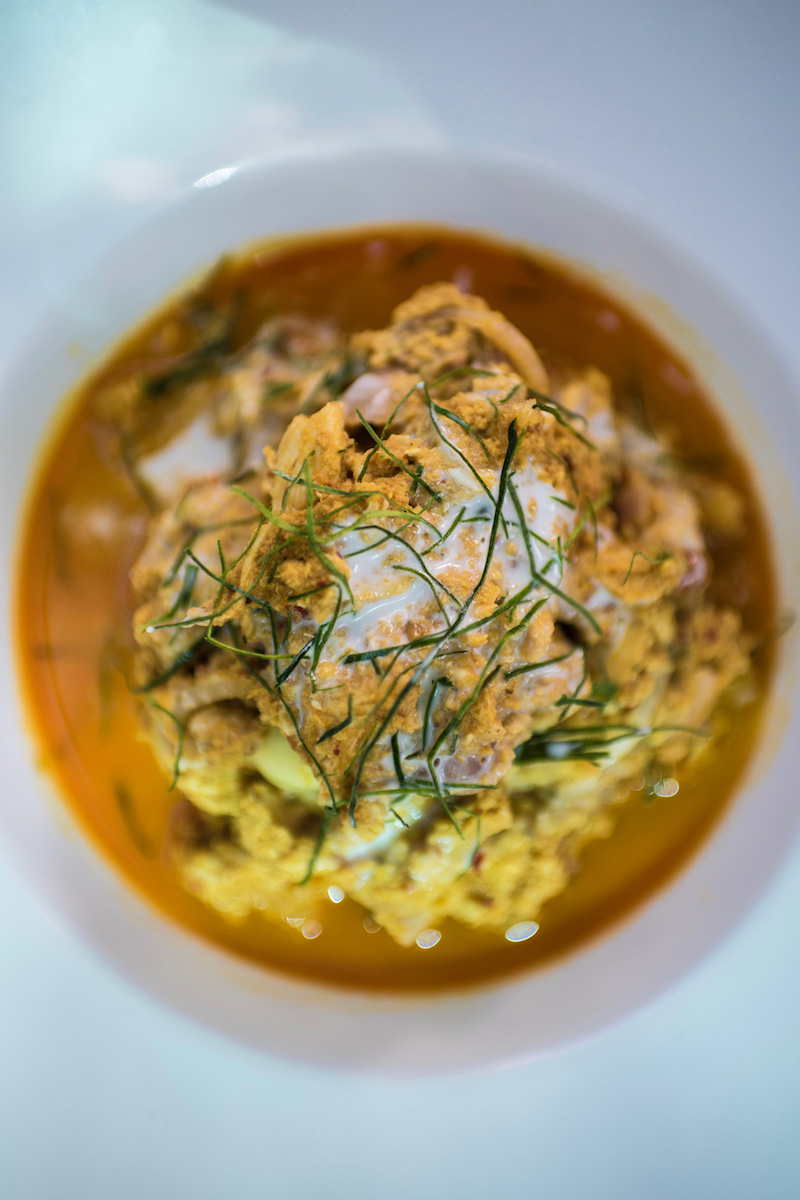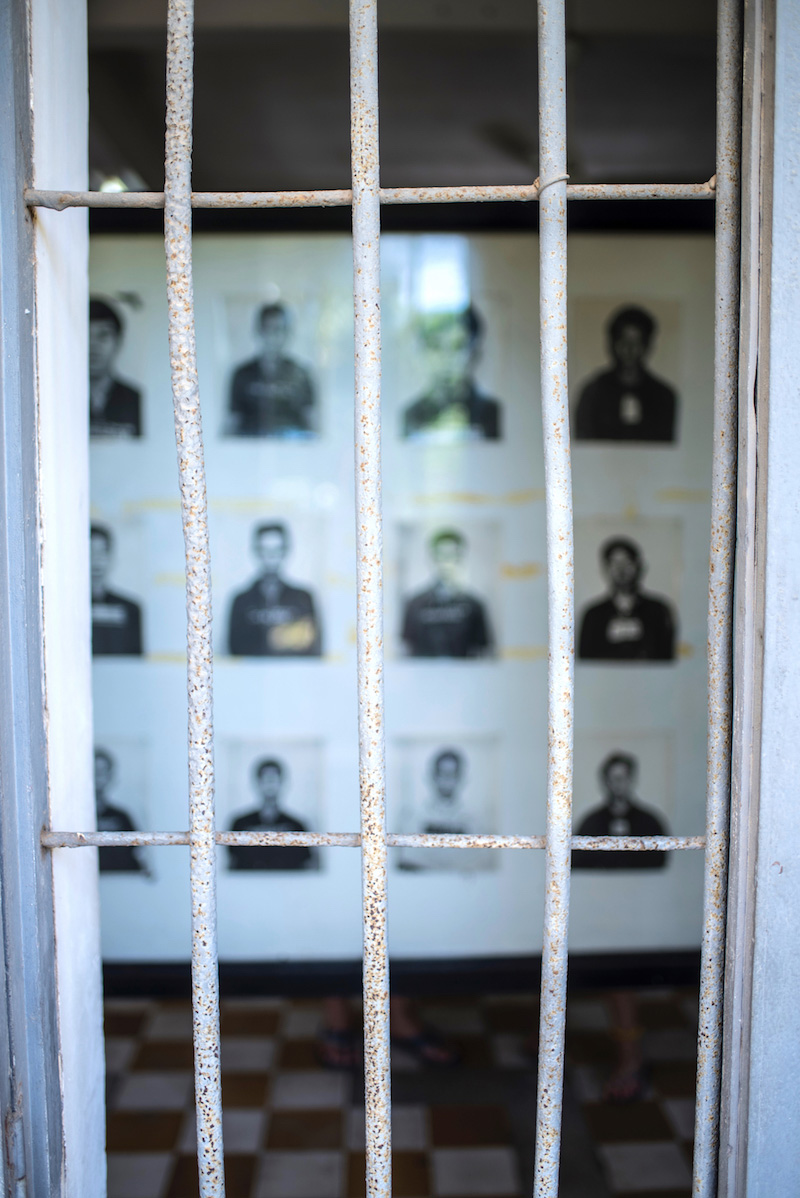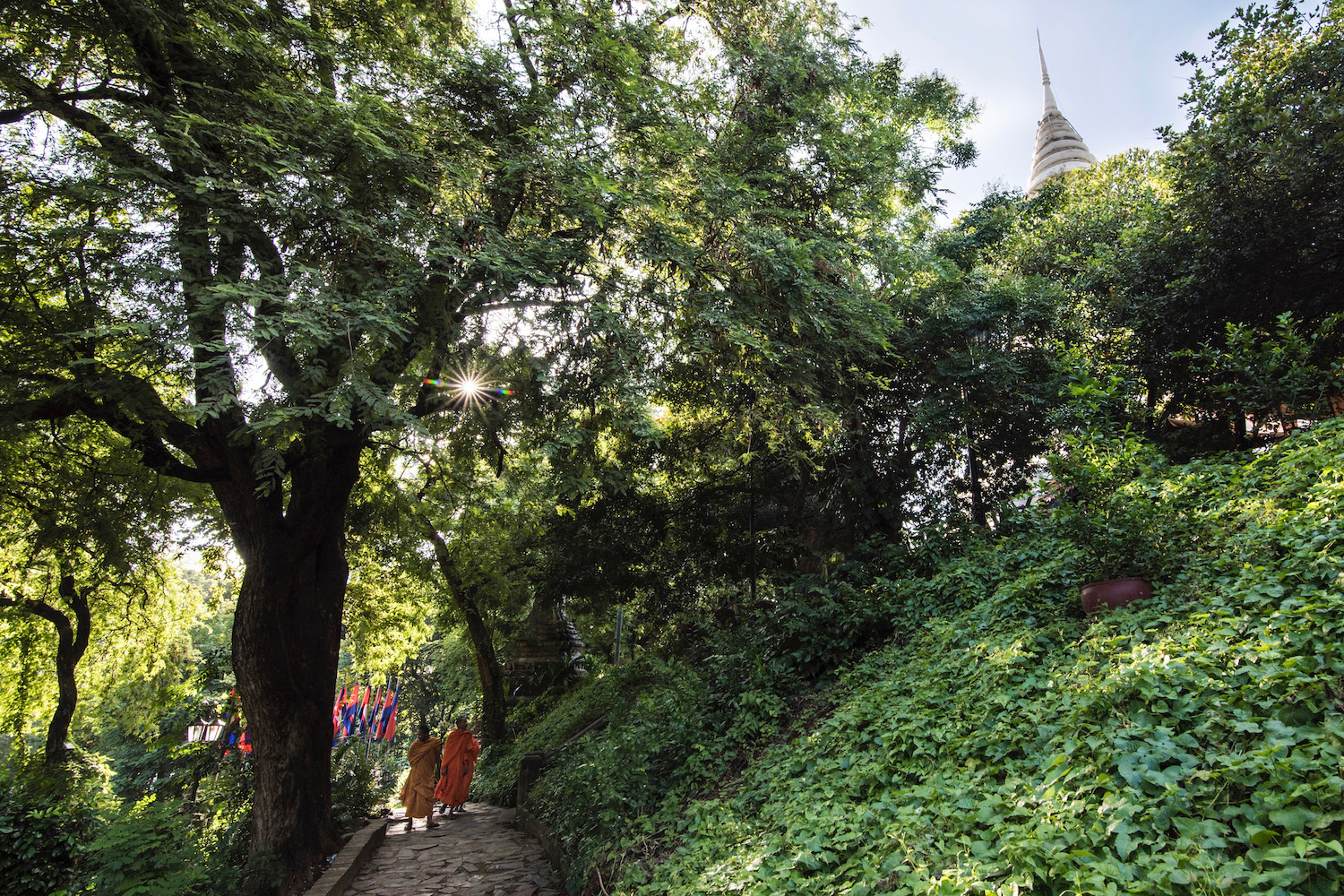 I actually recommend spending 3 days in Phnom Penh, which allows you to spend a day exploring city center attractions like the Cambodian Royal Palace and Central Market, one at the somber (but necessary) Choeung Ek pagoda that rises above the aptly-named Killing Fields and another far outside the city, either at Ta Phrom (which is an Angkor-era, but not to be confused with the one near Siem Reap) or a bike tour to any of the several islands that sit in the Mekong River.
Koh Rong
If you're searching for the best beaches in Cambodia, you're going to find them on Koh Rong, which isn't surprising since it's one of the country's only notable islands. Boasting the same white sands and crystalline waters as the nearby Trat archipelago of Thailand, Koh Rong's main beaches are Lonely Beach, Lazy Beach and the aptly-named White Beach, even if the island is neither as lonely nor as lazy as it was the first time I visited Koh Rong and its smaller neighbor, Koh Rong Sanloem.
One thing you should note, especially if you are trying to see Cambodia in a week or less, is that Sihanoukville (the port city on the Cambodian mainland via which you access Koh Rong) is absolutely not worth your time or trouble. In addition to being constantly flooded and literally filled with sewage, in some cases, it offers basically no attractions. I recommend getting the first ferry out of there!
Other Cambodia Destinations
If you're seeking alternative destinations for your Cambodia itinerary and you're looking for a city, I'd probably recommend Battambang. Located in the western part of the country, and a bit too far for a day trip from either Siem Reap or Phnom Penh, its mix of colonial and Khmer Buddhist architecture is alluring, to say nothing of the relative lack of tourists. Another worthy place to take an excursions is Preah Vihear, a stunning temple that sits just across the border from Ubon Ratchthani, Thailand.
If you're searching for coastal places to visit in Cambodia that aren't islands (or Sihanoukville, certainly) considering heading to Kampot or Kep. While the former is defined by a lazy river and authentic (if fading) French-colonial architecture, the latter is an adventurer's paradise. Hike through Kep National Park and up Bokor Mountain for stunning panoramic views, or stick close to sea level to enjoy one of Cambodia's best city beaches.
How Long Should You Spend in Cambodia?
In general, I'd say a week in Cambodia is sufficient, though some travelers will need longer than this. For example, if you're a serious beach bum, you might supplement 2-3 days each in Phnom Penh and Siem Reap with an entire week on the beach in Koh Rong, potentially doubling the total length of your trip. Likewise, exploring secondary inland destinations like Preah Vihear (a temple near the Thai border) and destinations near the Lao and Vietnamese borders can send you inching toward 2 weeks in Cambodia.
On the other hand, many travelers take shorter trips to Cambodia. As far as how many days in Cambodia you need if you only want to see the cities, I already said that—you'll probably spend 2-3 days in Phnom Penh and Siem Reap, probably longer in one if you don't visit the other. There's also some variation here, of course, since I don't know whether you want to do a temple deep-dive in Siem Reap, or "live" in Phnom Penh for a week or longer as a digital nomad.
Other Places to Visit in Southeast Asia
Assuming you spend about 1 week in Cambodia, you're probably going to travel elsewhere in Southeast Asia. Here are the destinations and trips I feel best complement the Land of the Khmer:
Spending a full 2 months in Southeast Asia? I've written a post with those sorts of trips in mind, and I'm convinced you'll find it useful.
Other FAQ About Planning a Cambodia Itinerary
How many days do you need to see Cambodia?
Although many tourists visit Angkor Wat or Siem Reap as a 2-3 day trip from Bangkok (or elsewhere in Southeast Asia), I generally recommend spending around 10 days in Cambodia. This not only gives you time to do the tourist things in Angkor Wat, but to dive (figuratively speaking) into underrated Phnom Penh, before literally diving into the crystalline waters of Koh Rong.
What is the best month to visit Cambodia?
Cambodia, like the rest of Southeast Asia, experiences two seasons: Hot and hotter. The driest—and, relatively speaking, coolest—months to visit Cambodia are between November and March. I personally love visiting in February, which has some of Cambodia's best weather, but sits in a sweet spot between the crowds of Christmas and Spring Break.
How much do you need per day in Cambodia?
In spite of its skyrocketing popularity in recent years, Cambodia remains an incredibly affordable destination. Backpackers can get by on as little as 25 USD per day, while 100 USD per day will get you an incredibly comfortable, chic vacation. To put this into even more actionable terms, $2,000 will allow a couple to enjoy a three- or even four-star Cambodia vacation for 10-14 days.
The Bottom Line
Although you might not yet have a full-fledged Cambodia itinerary, chances are that you understand the country a lot more deeply. Far more than simply the home of Angkor Wat, Cambodia hosts French-colonial splendor (Phnom Penh) and stunning, relatively virgin beaches (Koh Rong), to say nothing of all the same cities and towns that dot the sleepy countryside. Silence the impulse to minimize the amount of time you spend in Cambodia during a larger trip to Southeast Asia—and consider hiring me as your Travel Coach if you're still having trouble finding the proper balance.