I've had a lot of time to refine and perfect my Thailand itinerary. In addition to the fact that I lived in Bangkok for more than two years, from March 2017 to June 2019, I took nearly two dozen trips to Thailand (over a period of almost a decade) before I finally moved to the city.
Thailand, to be sure, has not only been the place where I've decimated large swaths of my bucket list, but has been a backdrop to many of my most consequential life events.
As a result, what you'll find below is more than a rundown of Thailand attractions, Thailand tips and my opinion on how many days in Thailand you should spend—10 seems to be a popular number, though it's not what I recommend. It's a thoughtful—and, I hope, insightful—ode to a country many people think they know, but few take the time to explore at the depth it deserves.
Practical Matters
When to Visit Thailand
Unlike say India, whose monsoon can actually entail weeks upon weeks of endless rain, Thailand's "rainy" season involves a couple hours of showers per day, or sometimes at night. There isn't really a worst time to visit Thailand and therefore, not a best one either. With this being said, my personal favorite time to visit Thailand is January, when the holiday crowds have largely left, but when most of the country is dry, and the north can actually be cool, particularly in the mountains around Chiang Mai and Chiang Rai. The importance of weather can also depends on how many days in Thailand you spend: The longer you're here, the likelier it is you'll have pleasant days! How long do you need in Thailand? I'll speak more to this issue in just a minute.
Where to Stay in Thailand
Many travelers on the backpacker end of the spectrum are on the lookout for cheap hotels in Thailand—and there are plenty of those, to be sure. However, Thailand is one of the cheapest places in the world to enjoy luxury accommodation, from five-star hotels in Bangkok to villas in the islands. My favorite Thailand hotels, to be sure, are on the higher end when it comes to quality, but still relatively affordable, from SO Sofitel Bangkok, to Siripanna Villa Resort in Chiang Mai, to Sunrise Tropical Resort in Krabi.
How to Get Around in Thailand
Traveling within Thailand is easy, superficially, thanks to cheap Thailand domestic flights with airlines like AirAsia and Thai Smile, but there are some quirks that can make it difficult. For starters, while taxis (and private cars with the "Grab" app) are plentiful in big cities like Bangkok and Chiang Mai, some smaller cities only offer communal song thaew pick-up trucks, long-tail boats and motorcycle taxis that, while normal to Thai people, can seem dangerous or even scary to foreigners. Additionally, Thailand lacks high-speed rail services; both trains and buses tend to go painfully slow, even though the quality of vehicles has improved.
NOTE: Did you check to see if you need a Thailand visa to enter the Kingdom? Visit natvisa.com to see if you're allowed visa-exempt entry to Thailand.
Money, Costs and Communication
Many people email me or comment on my articles asking "is Thailand cheap?" or, rather, whether it still is. While it's true that Thailand has gotten more expensive over the years, largely as a result of increasing numbers of tourists (and, especially, increasing numbers of wealthy tourists), it still remains affordable, particularly if you eat and transport yourself like a local. Due to what I can only assume are incredibly shitty trade deals, imported items are extremely expensive in Thailand. In general, I'd say most travelers can expect to spend between 50-200 USD per person, per day in Thailand.
As far as communication, it's very easy to buy a Thailand SIM card online in advance or upon arrival at Suvarnabhumi Airport and other major airports in Thailand; WiFi is relatively widespread, but outside of hotels often requires a subscription package through a mobile carrier like AIS, dtac or True. On the other hand, many rural areas of the country have poor or even non-existent service, particularly remote islands and the stretches of sea that separate them from the Thai mainland.
READ MORE: Is Thailand Cheap?
Top Thailand Destinations
Bangkok
Bangkok is an essential part of any Thailand itinerary—this should go without saying. Unfortunately, this is not the case in the real world, as many travelers have a negative and in some cases inaccurate impression of the city I now call home. Like any city of 10 million or more, Bangkok is definitely overwhelming, so I try to break it down for newbies. (TIP: If you're looking for what to do in Thailand for a week, you could easily spend all of this time in Bangkok!)
You can break down things to do in Bangkok, more or less, into two categories: The Old City and the New City. Within the Old City you have Rattanakosin, which is home to "mainstream" attractions like the Grand Palace and Wat Pho, and more-local Thonburi over the river, where Wat Arun is about as commercial as it gets. The New City can be sub-divided, for its part, into rowdy Sukhumvit, upmarket Siam and Silom, which is both seedy and seemly at the same time.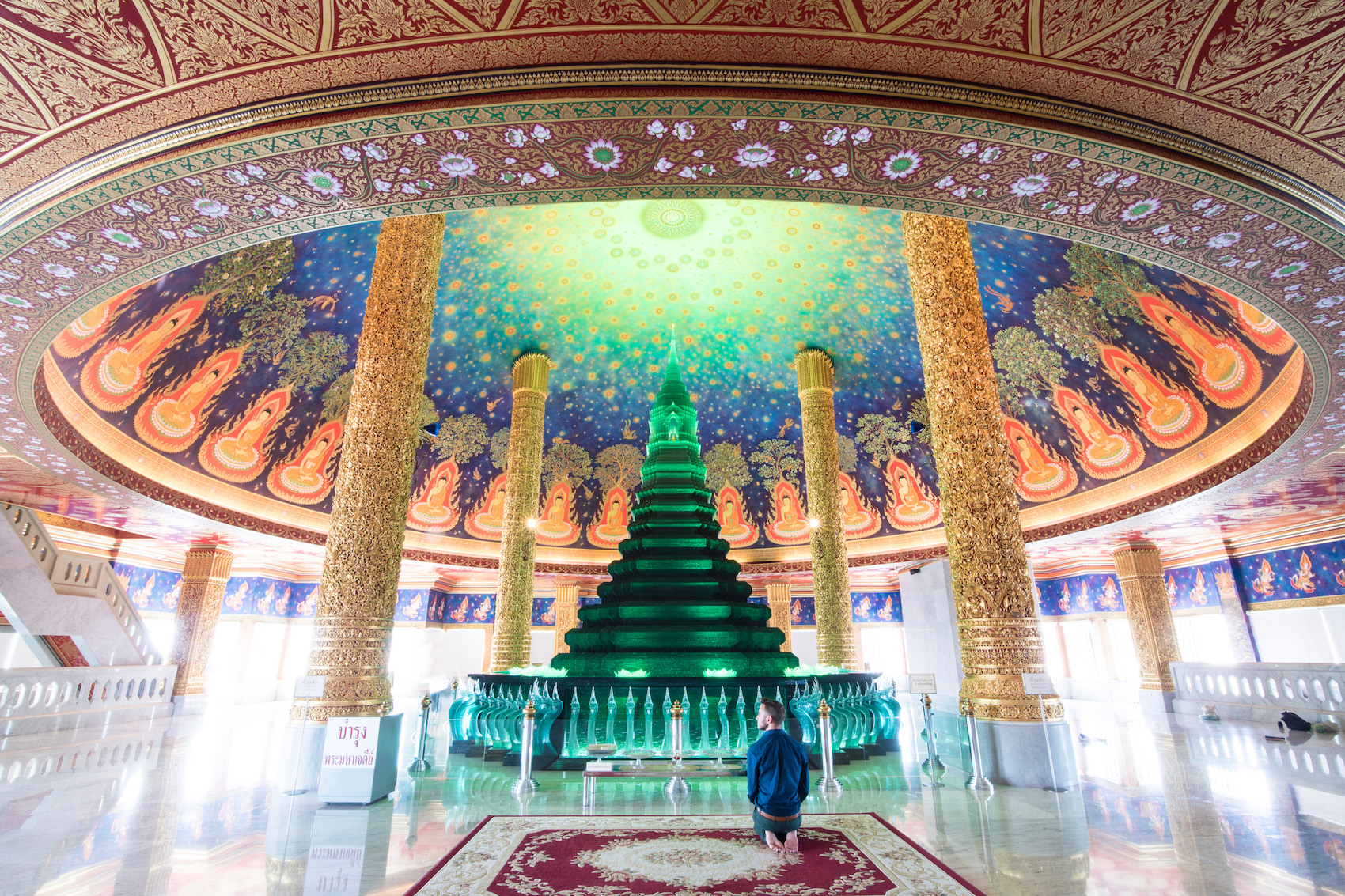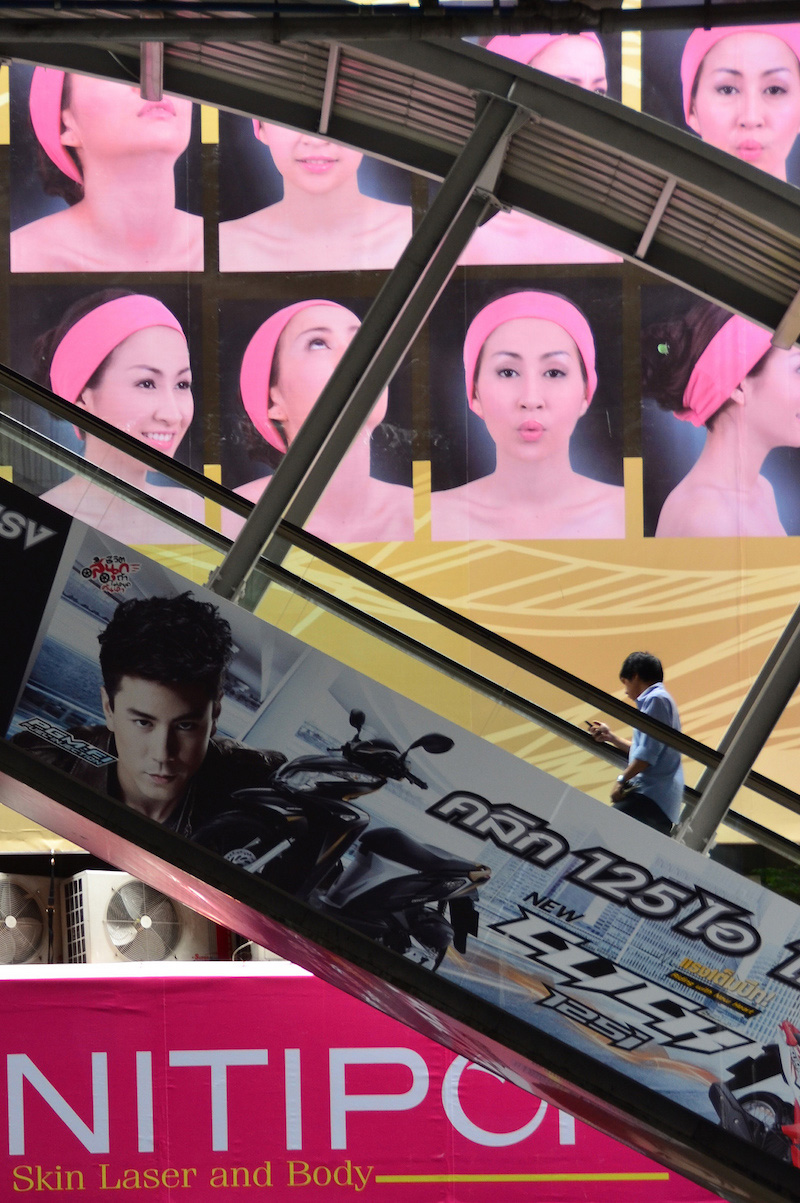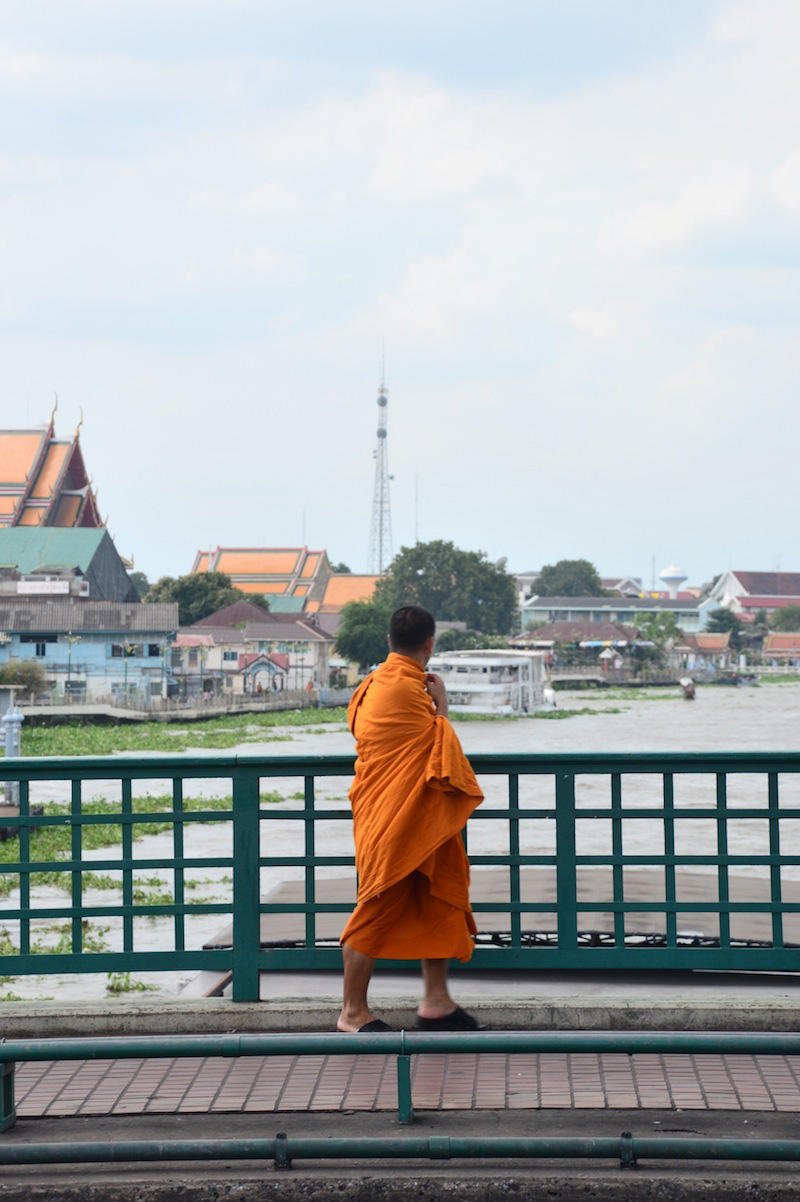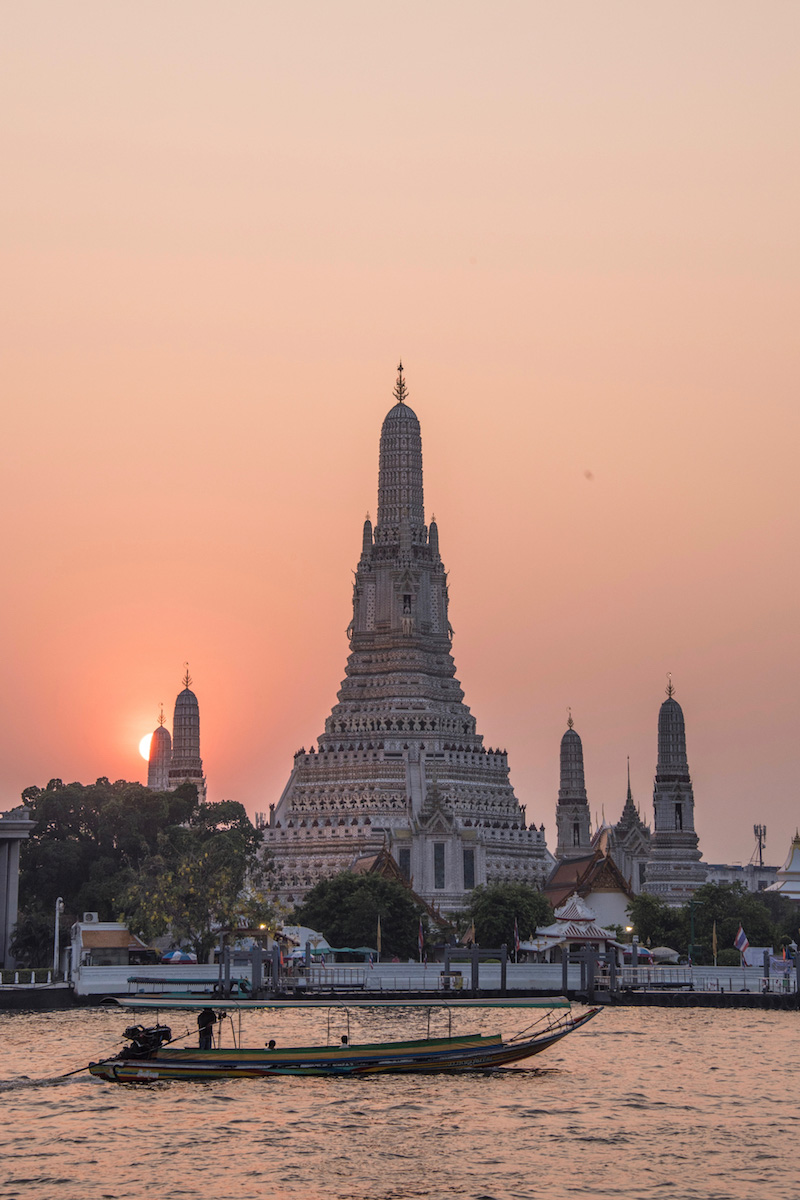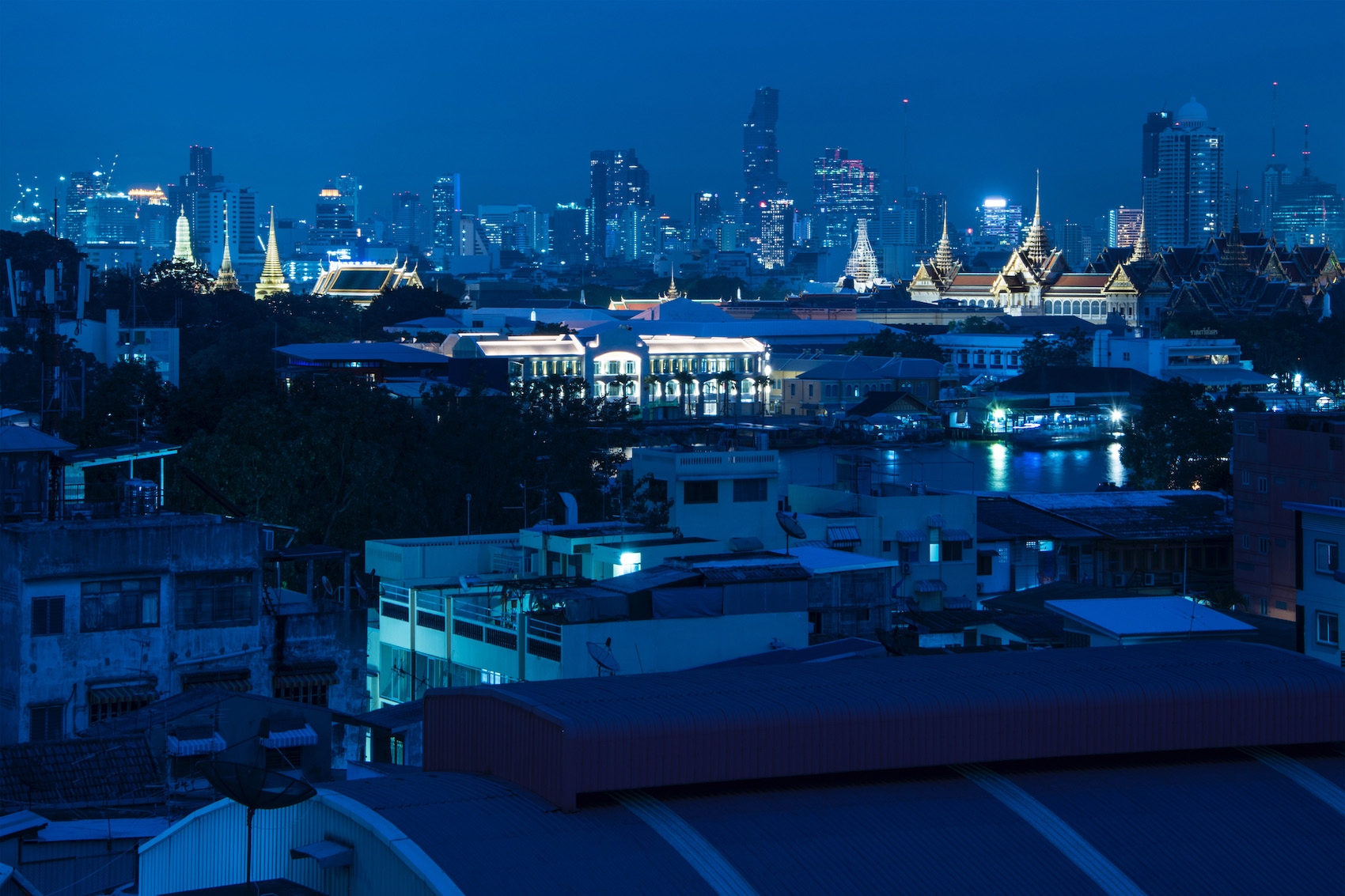 Assuming you have 2 weeks in Thailand, I'd recommend spending two days in Bangkok at the beginning of your trip, and exploring the Old City on day one and the New City on day two. Add one more night at the end of your trip, and devote it either to last-minute souvenir shopping, or mindless eating adventures in Bangkok's chaotic alleys or sois.
The question of how many days in Bangkok becomes a more open one the longer you spend in Thailand. Travelers with more time can add day trips from Bangkok to their city itineraries, be it to the cave temples of Ratchaburi or the mysterious (and massive) chedi of Nakhon Pathom, an oft-overlooked historical city. Kanchanaburi, meanwhile, is probably my favorite weekend trip from Bangkok.
READ MORE: The World's Best Bangkok Itinerary, Period
Northern Thailand
Chiang Mai
When it comes to Chiang Mai, there's good news and bad news. The good news is that most of things to do in Chiang Mai are located within the old City Walls, from Chiang Mai temples like Wat Phra Singh and Wat Chedi Luang, to the city's famous (and delicious) might market, to most of the places you'll want to stay within the city center.
The bad news? Seeing the truly "special" parts of Chiang Mai require venturing outward into Chiang Mai province, which will be difficult if you only have 1 week in Thailand or less. And unless your Thailand itinerary is one of the longer sort, this can be somewhat difficult, though I do have some tips and tricks that will allow you to make the most of Chiang Mai, even if your answer to "how long to stay in Thailand" doesn't seem very long.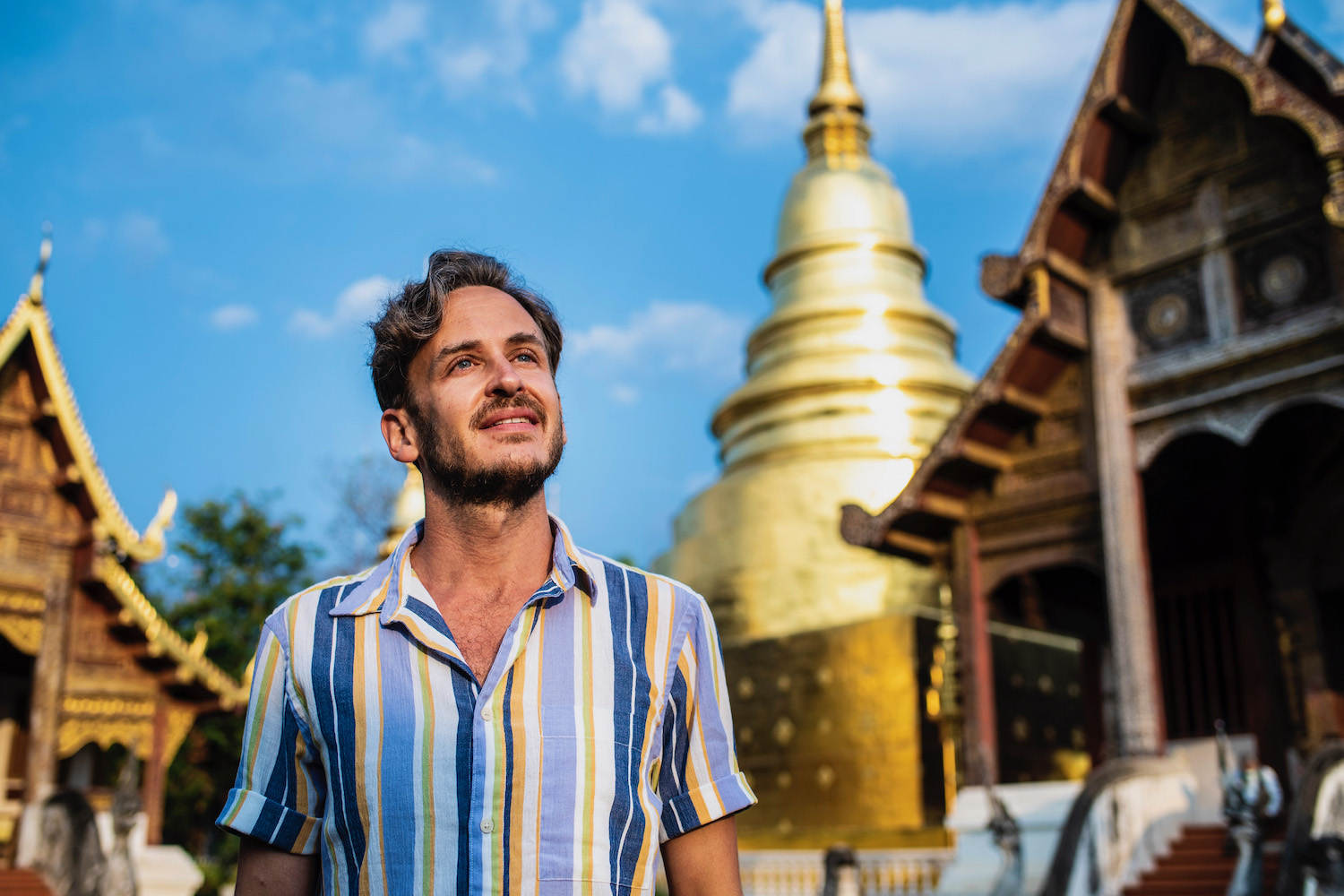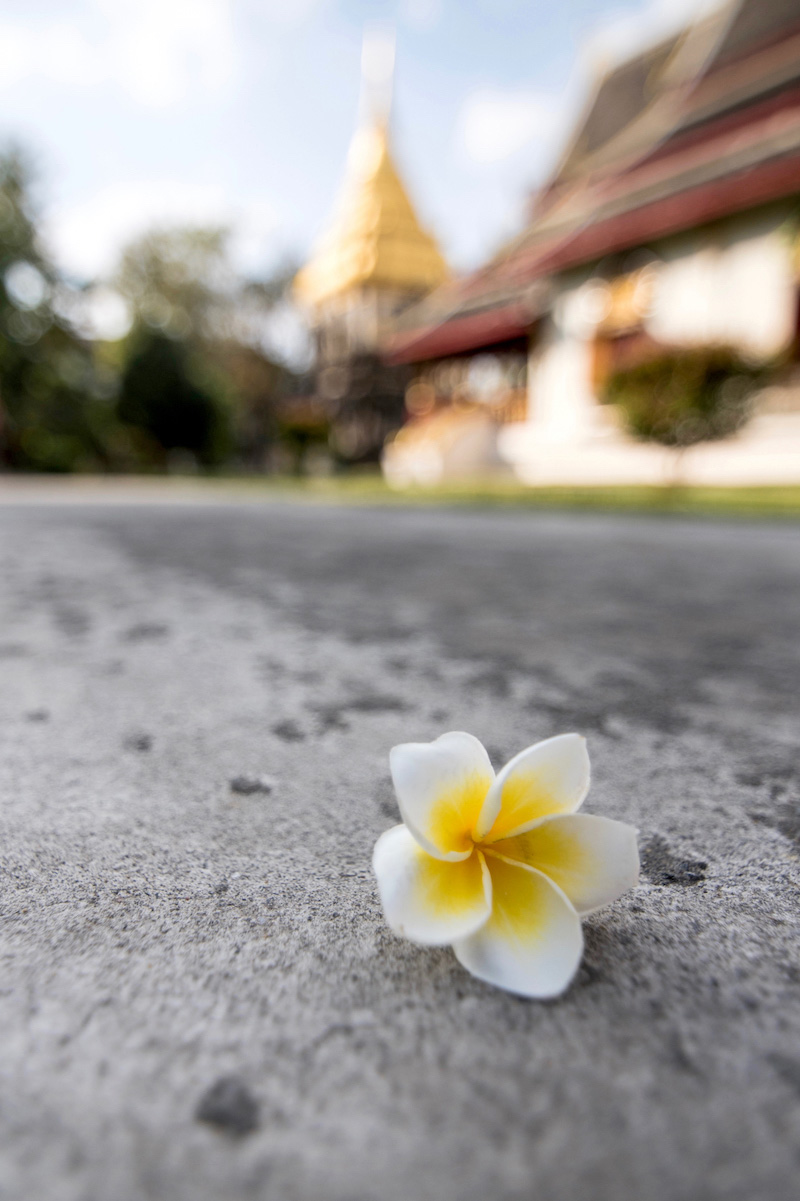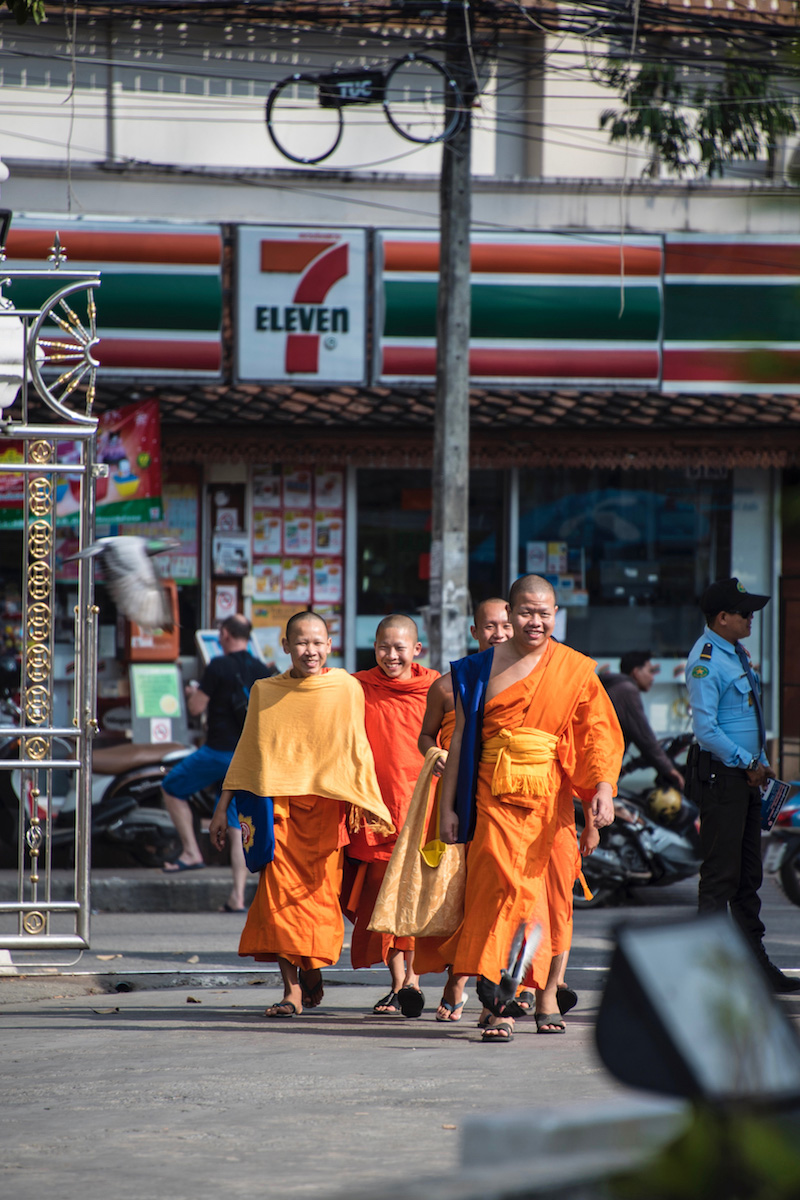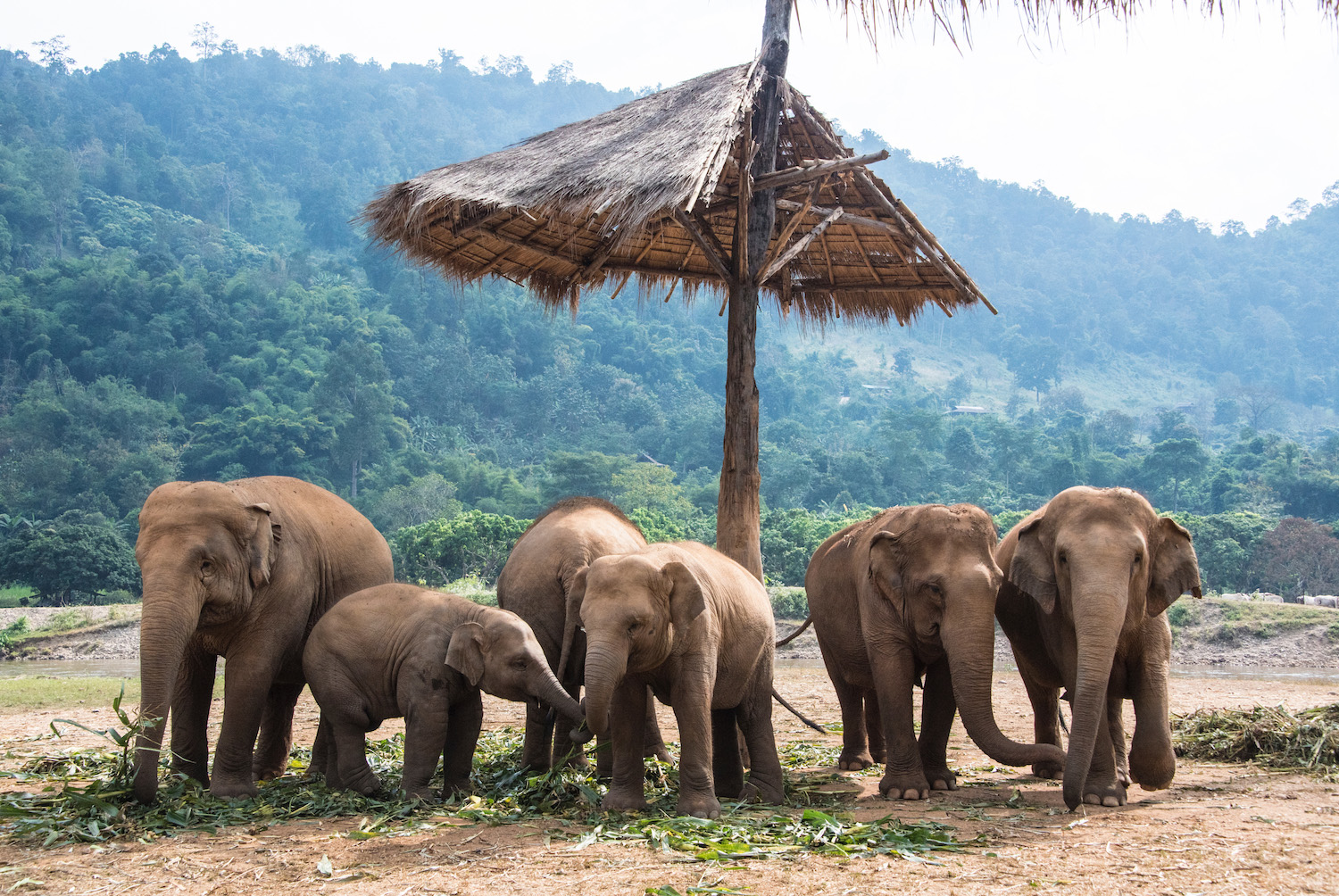 For instance, you can base yourself in the city center and spend one day exploring it, then devote a second day to seeing Chiang Mai elephants at Elephant Nature Park. On day three, explore Chiang Mai's interesting nature, starting with a morning panorama at Doi Suthep temple, followed by an afternoon at Doi Inthanon, Thailand's highest peak.
An alternative option would be to spend your time here outside the city center, in a place like rural Chiang Dao, though there are a few problems with that. In addition to missing out on the best Chiang Mai hotels, you'll be at the mercy of local transport, which requires some proficiency in the Thai language, among other potential challenges.
READ MORE: Three Days in Chiang Mai

Chiang Rai and the Golden Triangle
For my money, if you have 2 weeks in Thailand or less, you should skip Chiang Mai entirely. Instead head to the city of Chiang Rai, which in my opinion paints a more authentic and less crowded picture of northern Thailand, regardless of how much time you have. (Spoiler alert: If you have a lot of time, the aptly-named "Golden Triangle" region is very much worth exploring!)
Within the city center, popular things to do in Chiang Rai including what I call the "white, black and blue" circuit: The white temple at Wat Rhong Khun, as well as the Black House (Baan Dam) and Blue Temple. Chiang Rai's chill city center is also home to the ornate Chiang Rai Clock Tower, not to mention what might be the best bowl of Khao Soi in all of Thailand.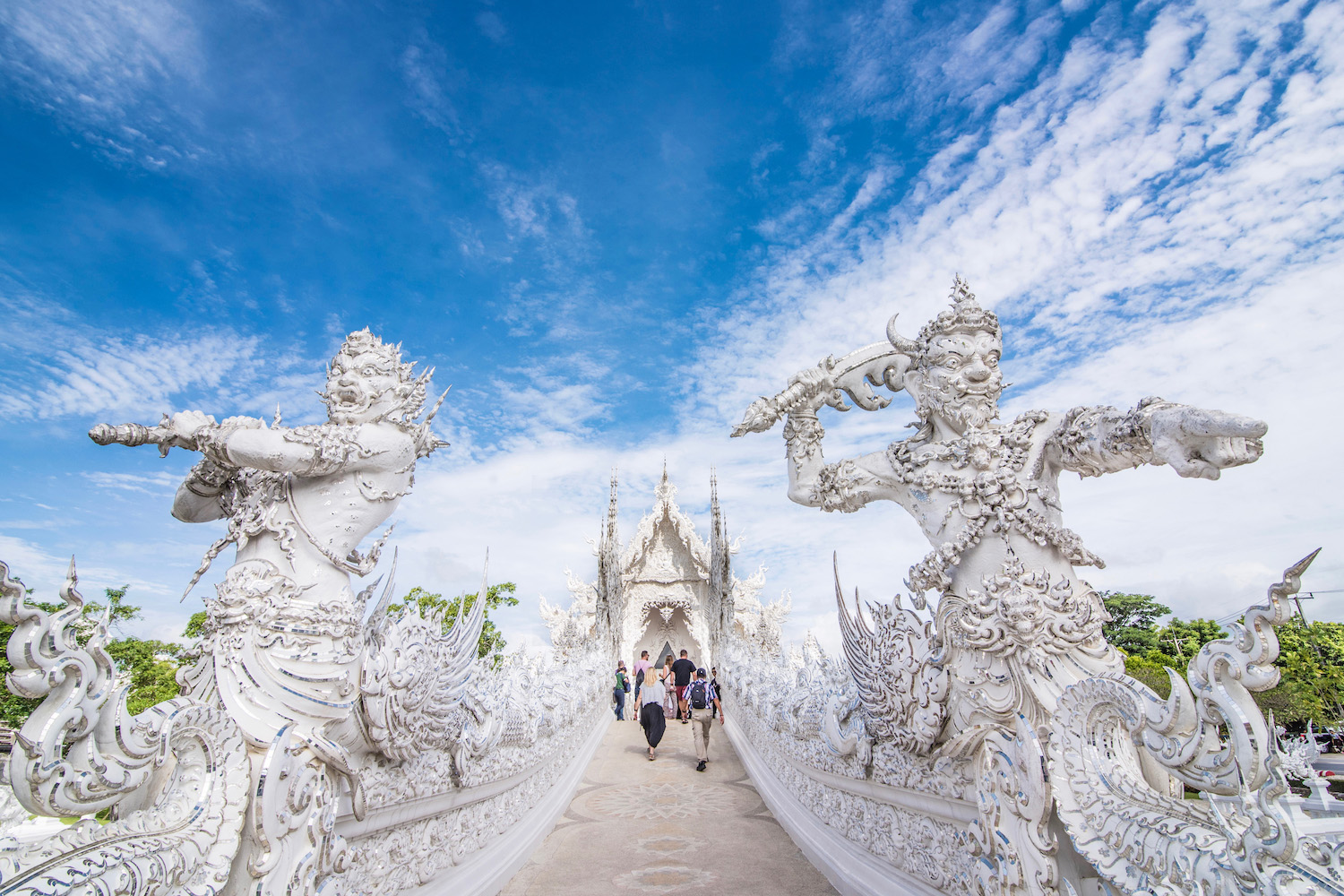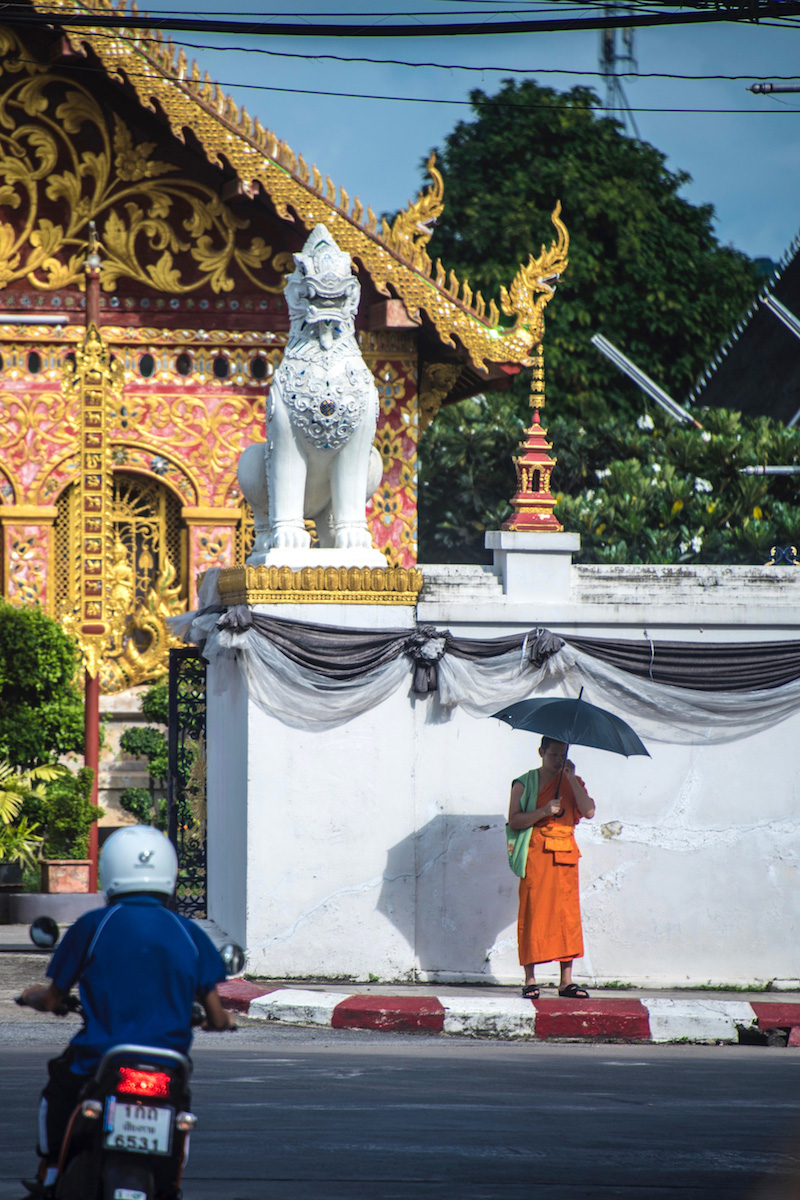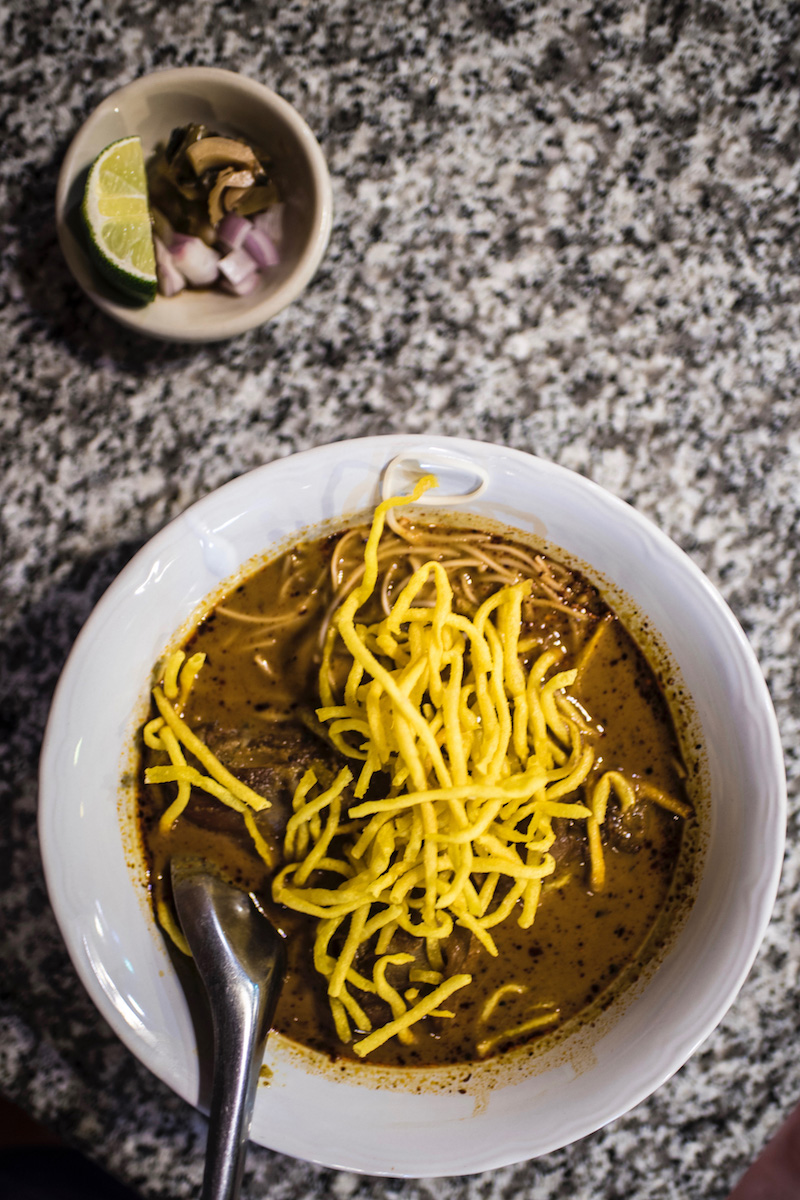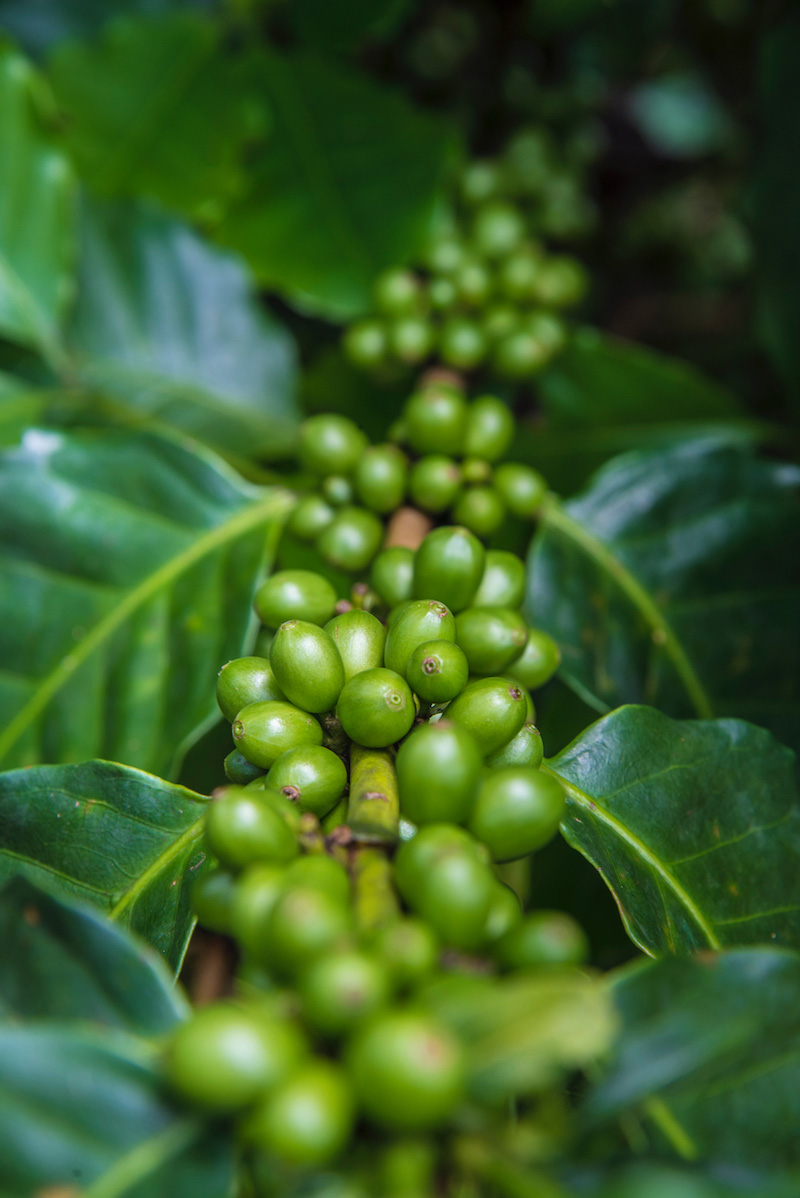 Assuming you don't have a super-short Thailand 1 week itinerary, spend one of your days in Chiang Rai heading north to Mae Sai, then east to Saam Liam Trong Kam (the actual "Golden Triangle" monument) and south to Chiang Saen. Other Chiang Rai-area destinations including Chiang Khong, which is home to a border crossing with Laos, as well as a number of coffee farms and tea fields.
While I do think seeing as many different places in Thailand as possible is important, Chiang Rai and the Thailand Golden Triangle are a worthy substitute for Chiang Mai if you don't have a lot of time. Both have their charms, but in my mind the Chiang Rai area is superior in almost every conceivable way, certainly if relaxation is a priority for you.
READ MORE: Thailand's Golden Triangle

Lampang
If you really want to go off the beaten path in Northern Thailand, meanwhile, continue about two hours south of Chiang Mai to the city of Lampang. A sleepy city—more of a town, really—along the banks of the Wang River, Lampang is the most authentic picture into the former Lanna Kingdom I've yet seen. Wandering around its eclectic center, where each forlorn temple is more enchanting than the last, you'll quickly and deeply fall in love.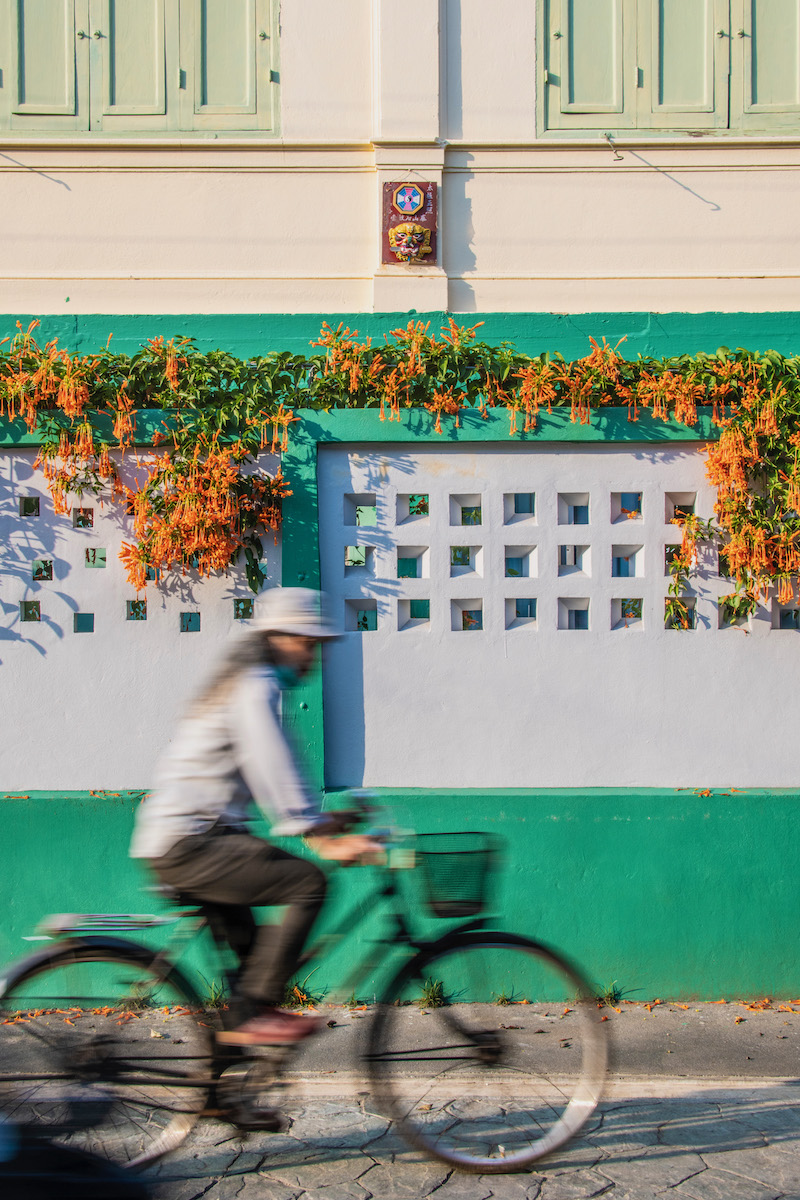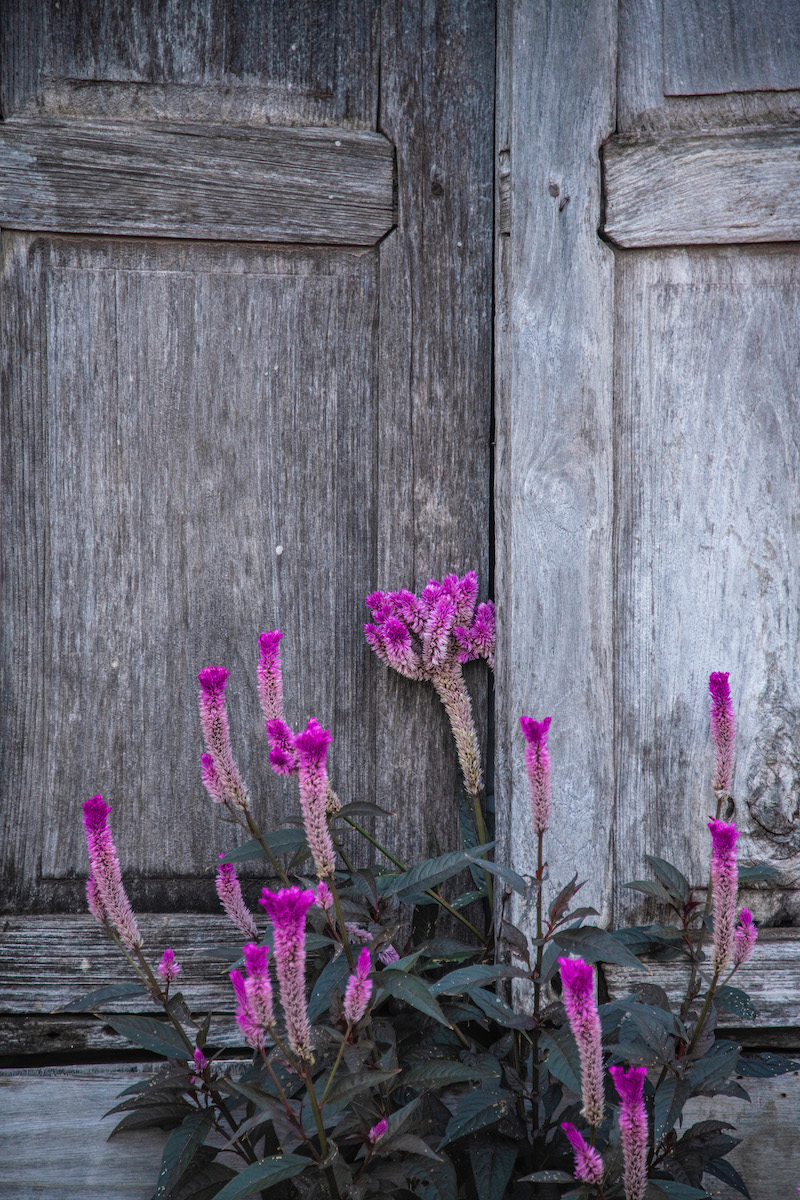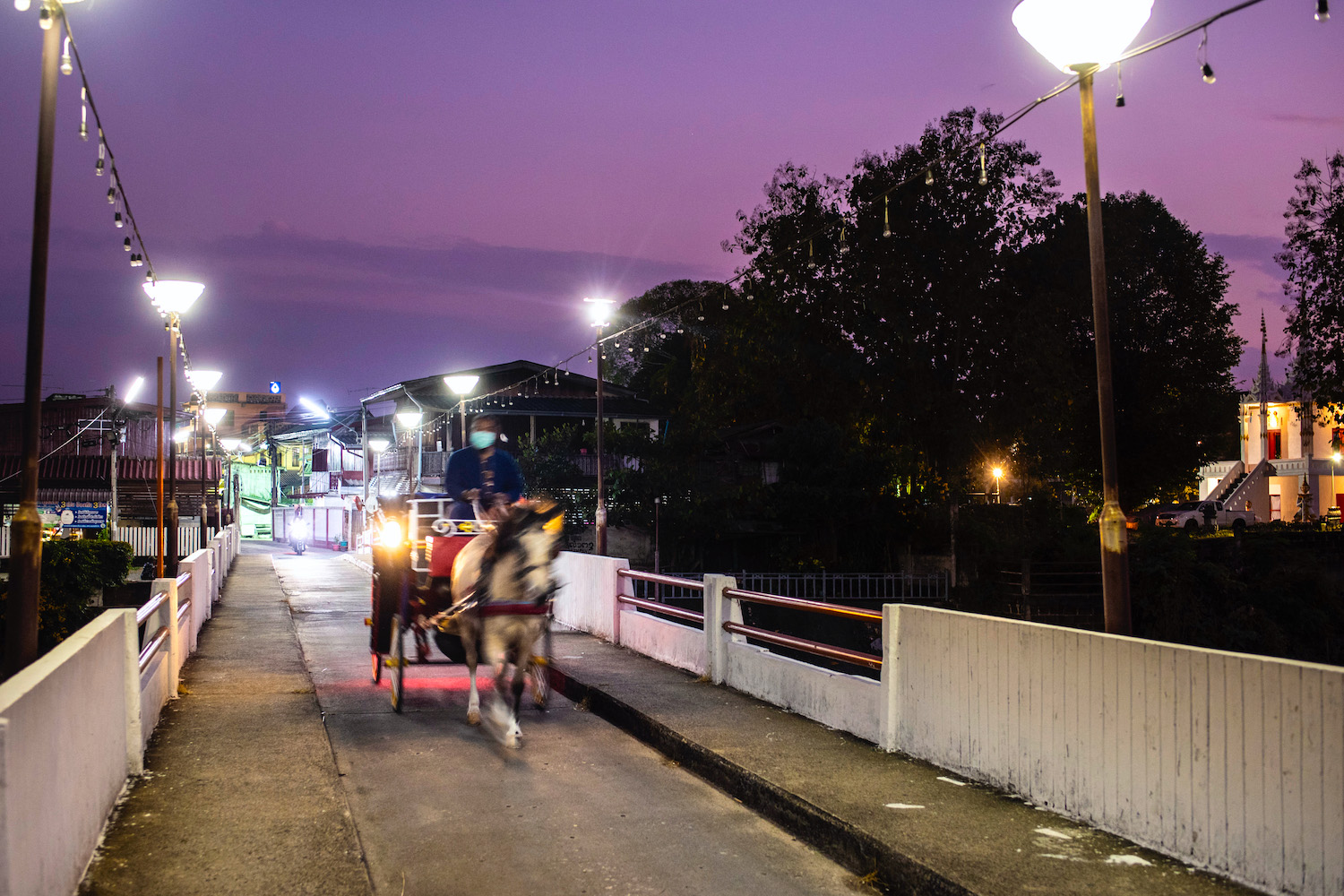 I recommend spending about two days here. On the second, make an excursion to Wat Chalermprakiat, a "sky temple" about an hour from town in the middle of the countryside. As my description suggests, this sacred site consists of several stupas constructed atop mountain peaks, which gives the impression that they're literally scraping the sky!
READ MORE: Is Lampang Worth Visiting?
The Islands
Phuket vs. Krabi
Whether you're in search of the best beaches in Krabi or things to do in Phuket, this is the point where you need to pay attention. Many travelers to Thailand are trying to make a decision between these two coastal provinces, and while I have a clear favorite (Krabi, for the quality of its beaches and its relative un-crowding as compared to Phuket), a lot of things will depend on you.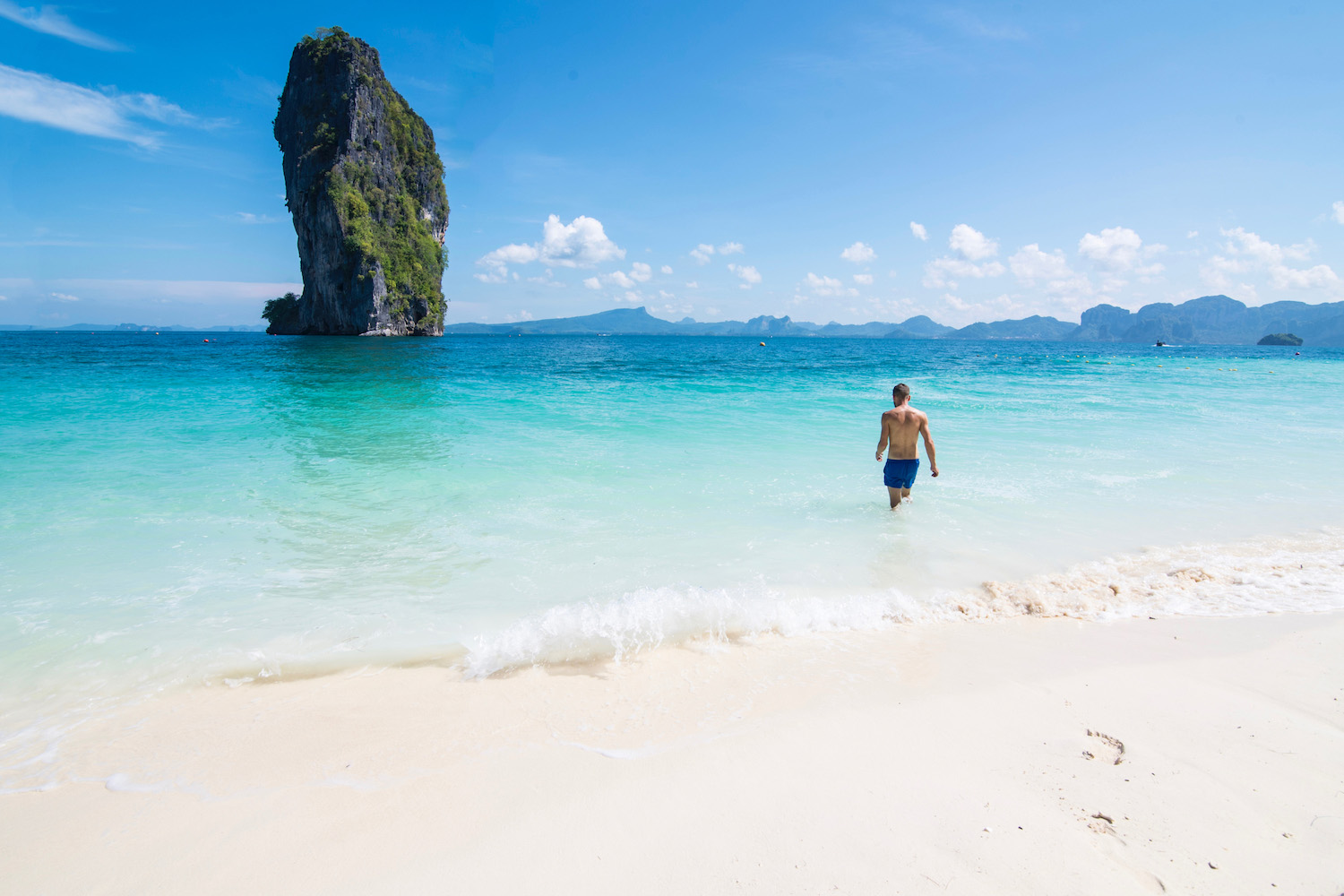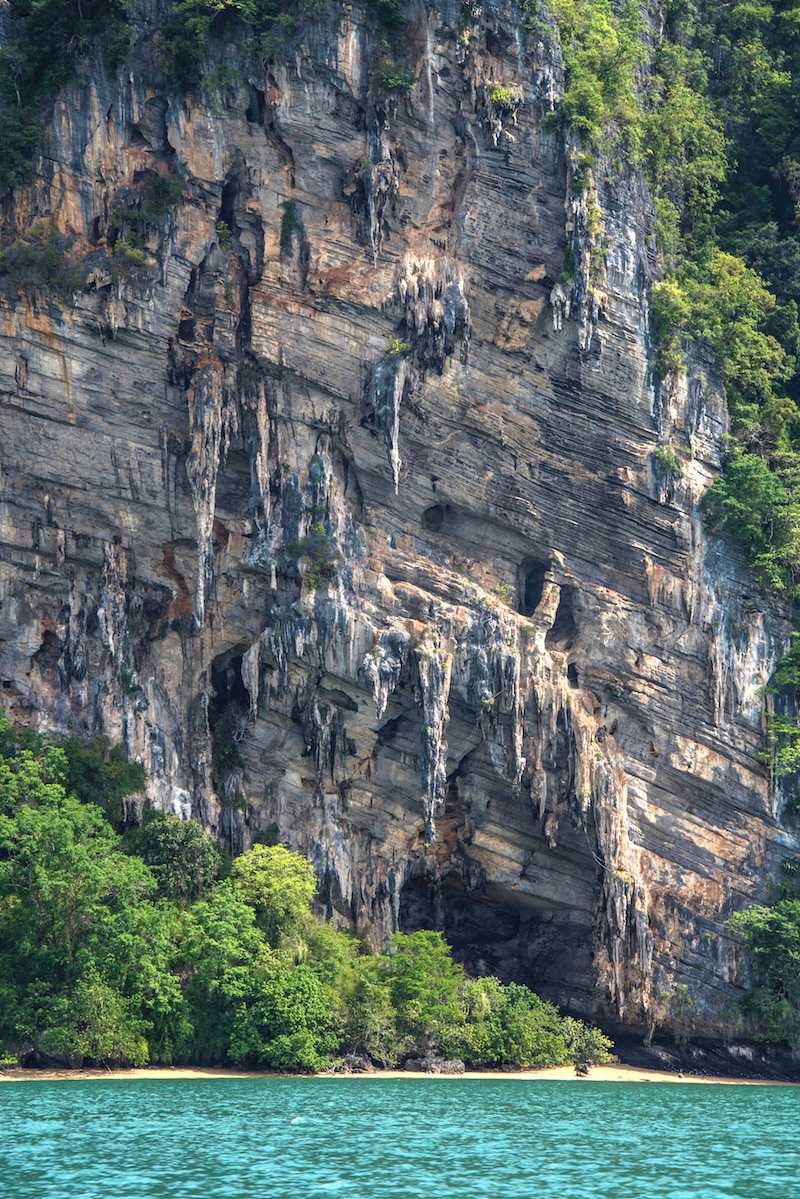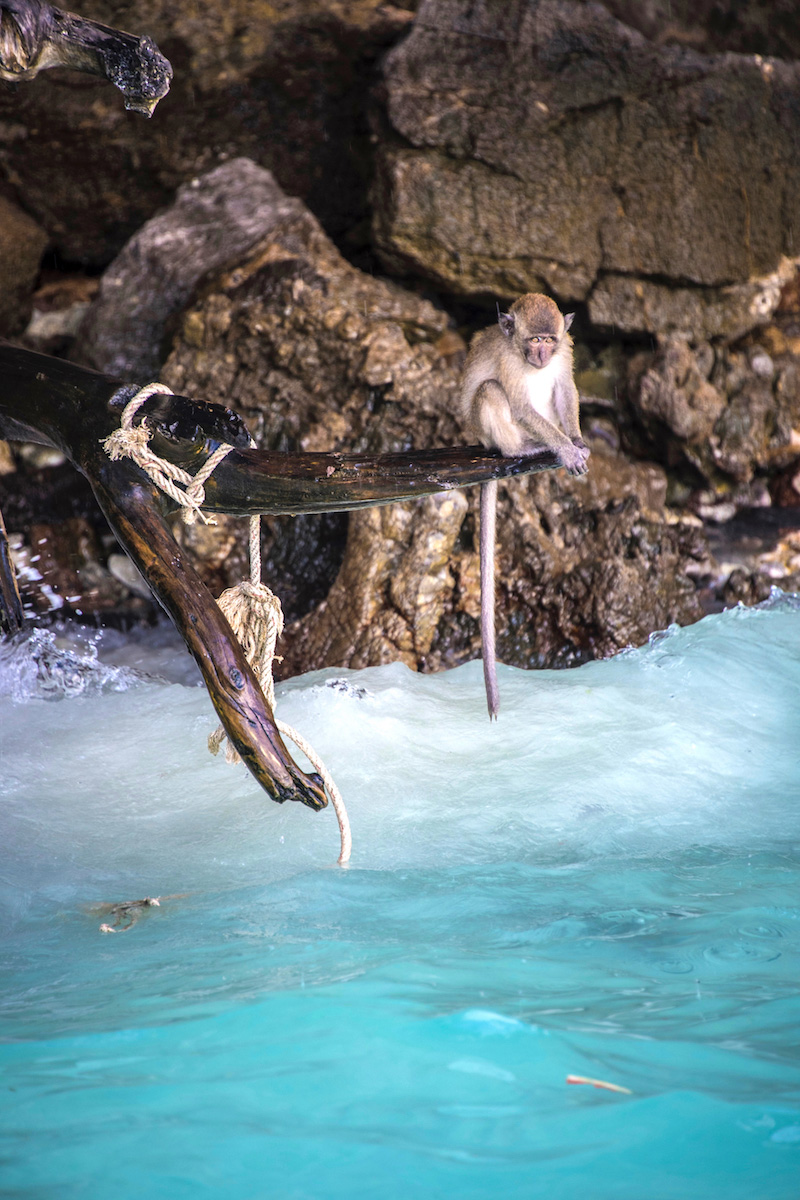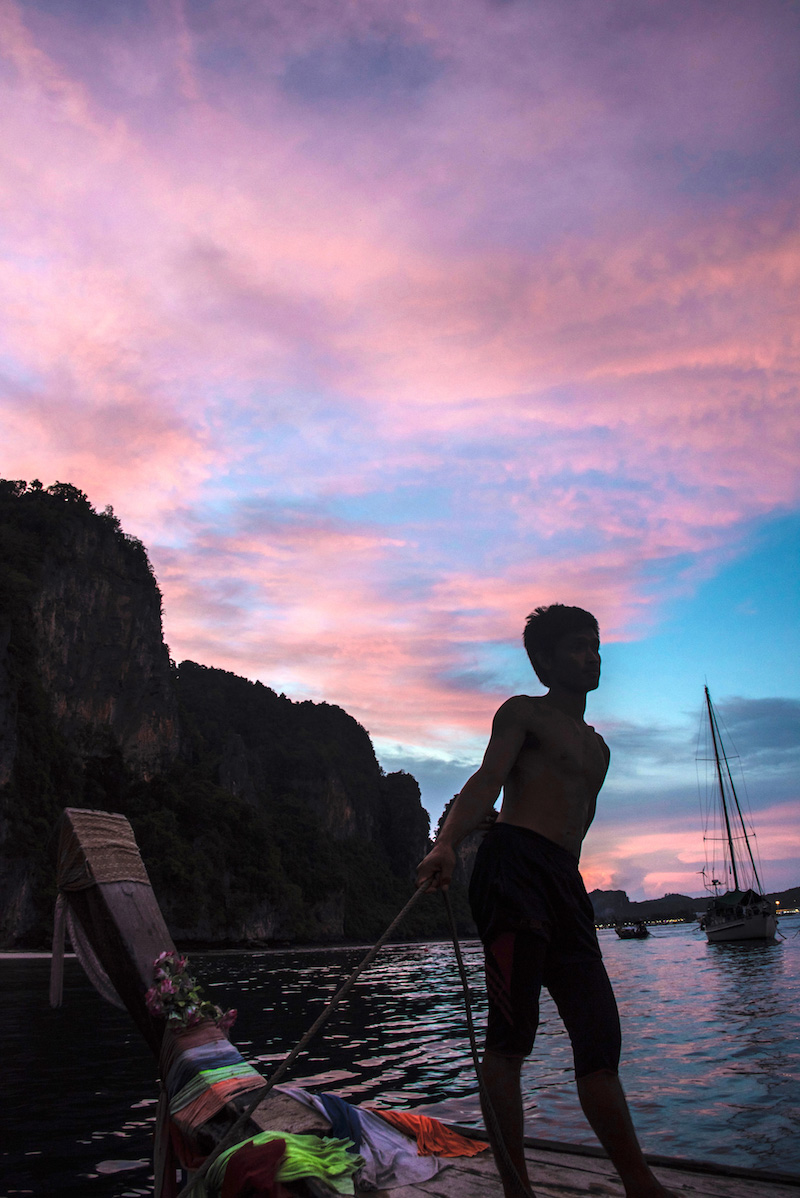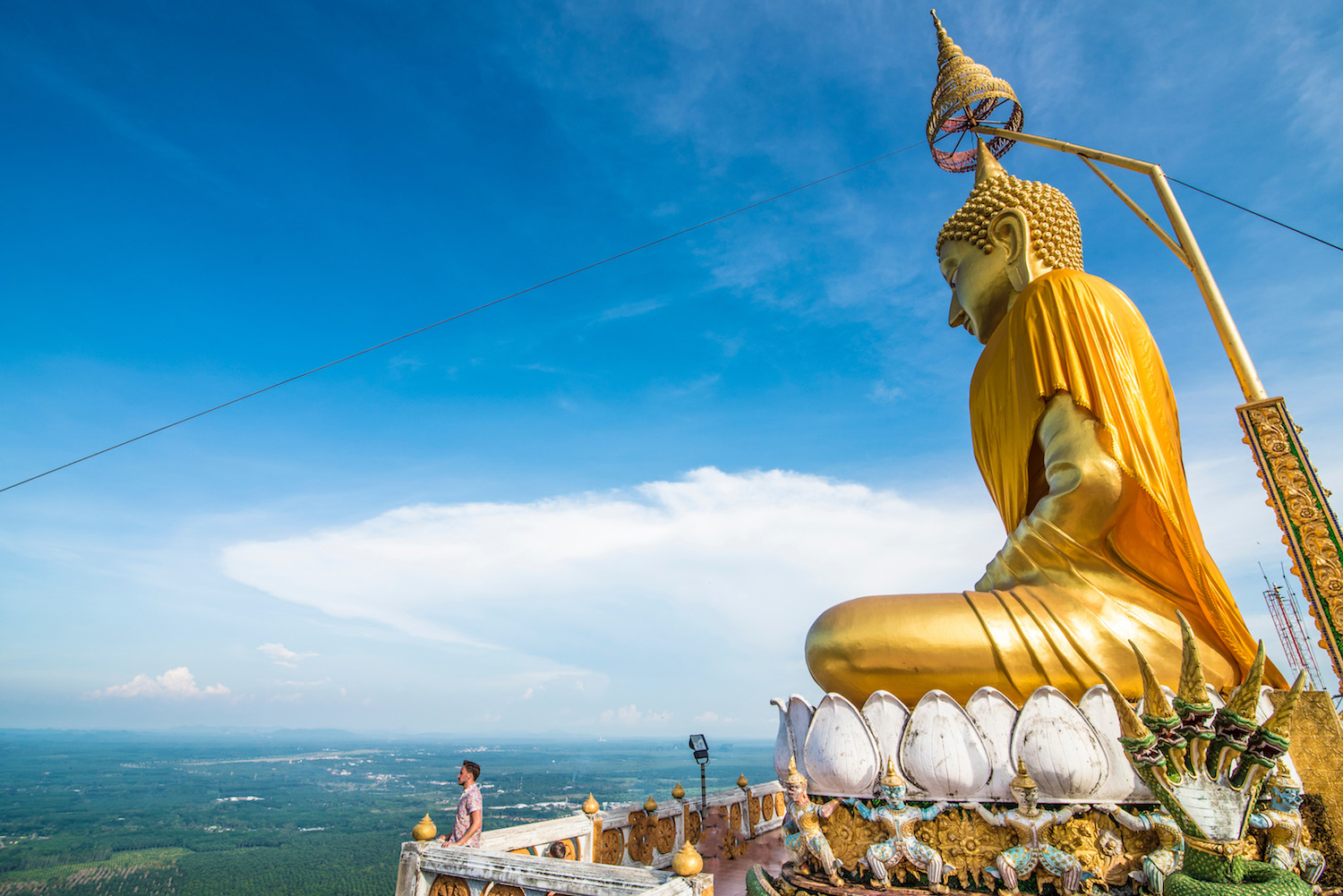 Timing is the most important—if you have just 10 days in Thailand or less, I wouldn't bother with Phuket. If your Thailand vacation itinerary is longer, you could spend a couple days on the island for a point of contrast, though in my opinion nothing in Phuket holds a candle to Krabi's stunning Railay Beach or dramatic Wat Tham Suea "Tiger Cave" Temple, unless you take a day trip to Koh Phi Phi from Phuket. Another option would be to visit Koh Yao Yai or Koh Yao Noi, two islands that sit between Phuket and Krabi (though technically in Phang Nha Province).
READ MORE: Three Days in Krabi



Trang and Trat
Many travelers settle on visiting Koh Chang Thailand as a way to inject the beach into a short 2 weeks in Thailand trip. And this is fine: Though the Koh Chang archipelago is reachable by bus from Bangkok, and while the Gulf of Thailand boasts slightly less dramatic scenery than what you find in the Andaman Sea (i.e. Phuket and Krabi), Koh Chang and the Trat islands are totally beautiful.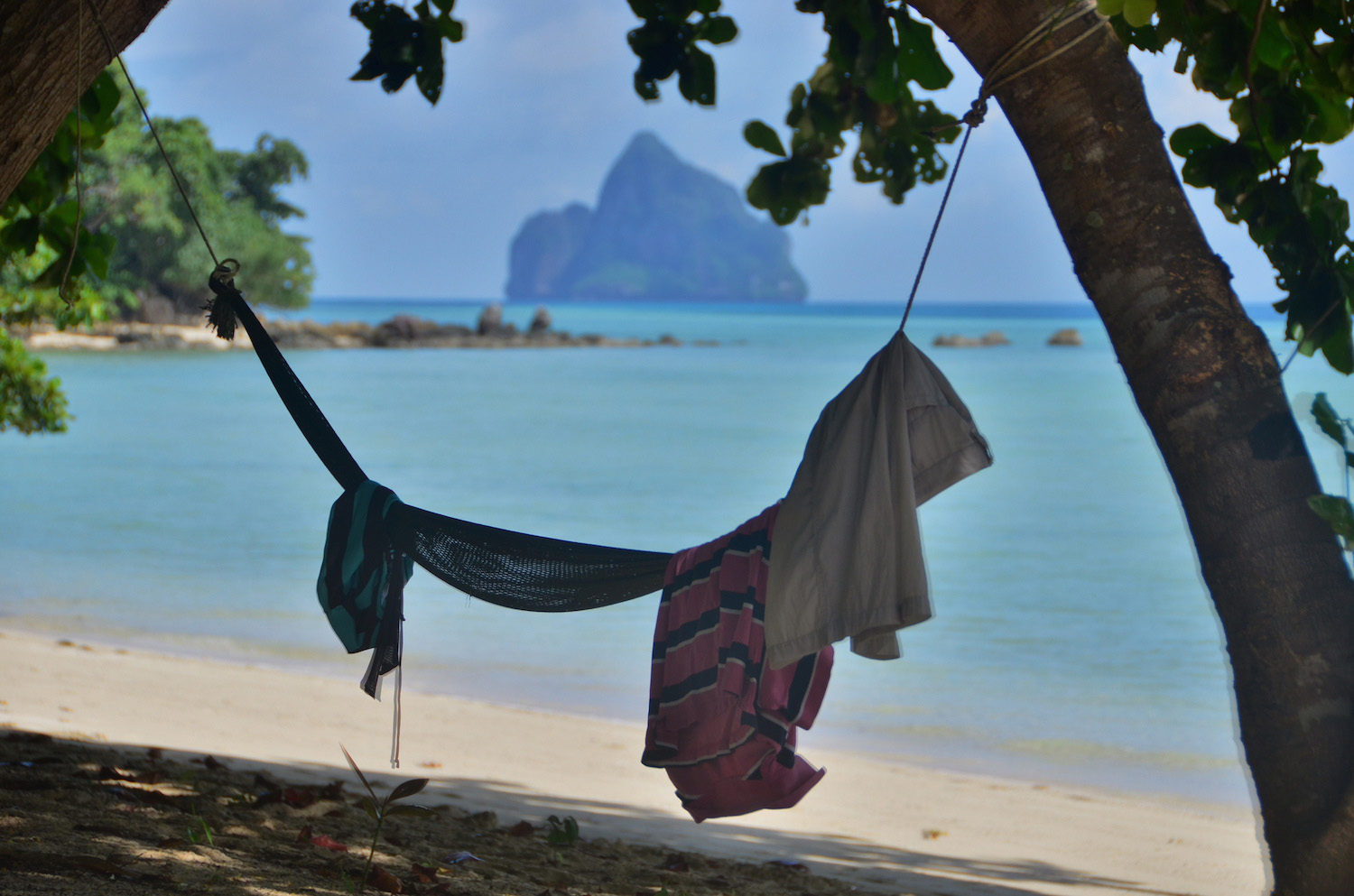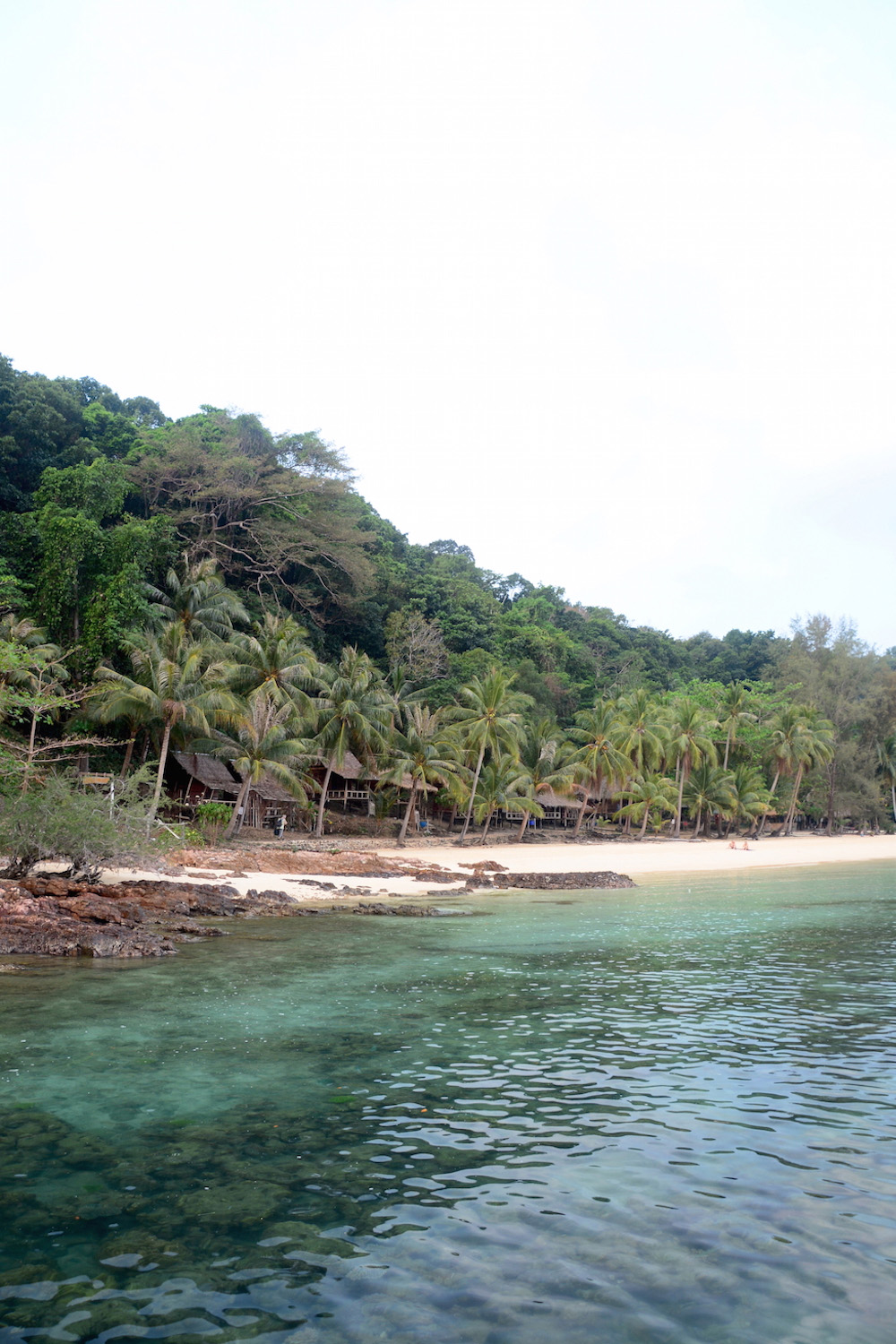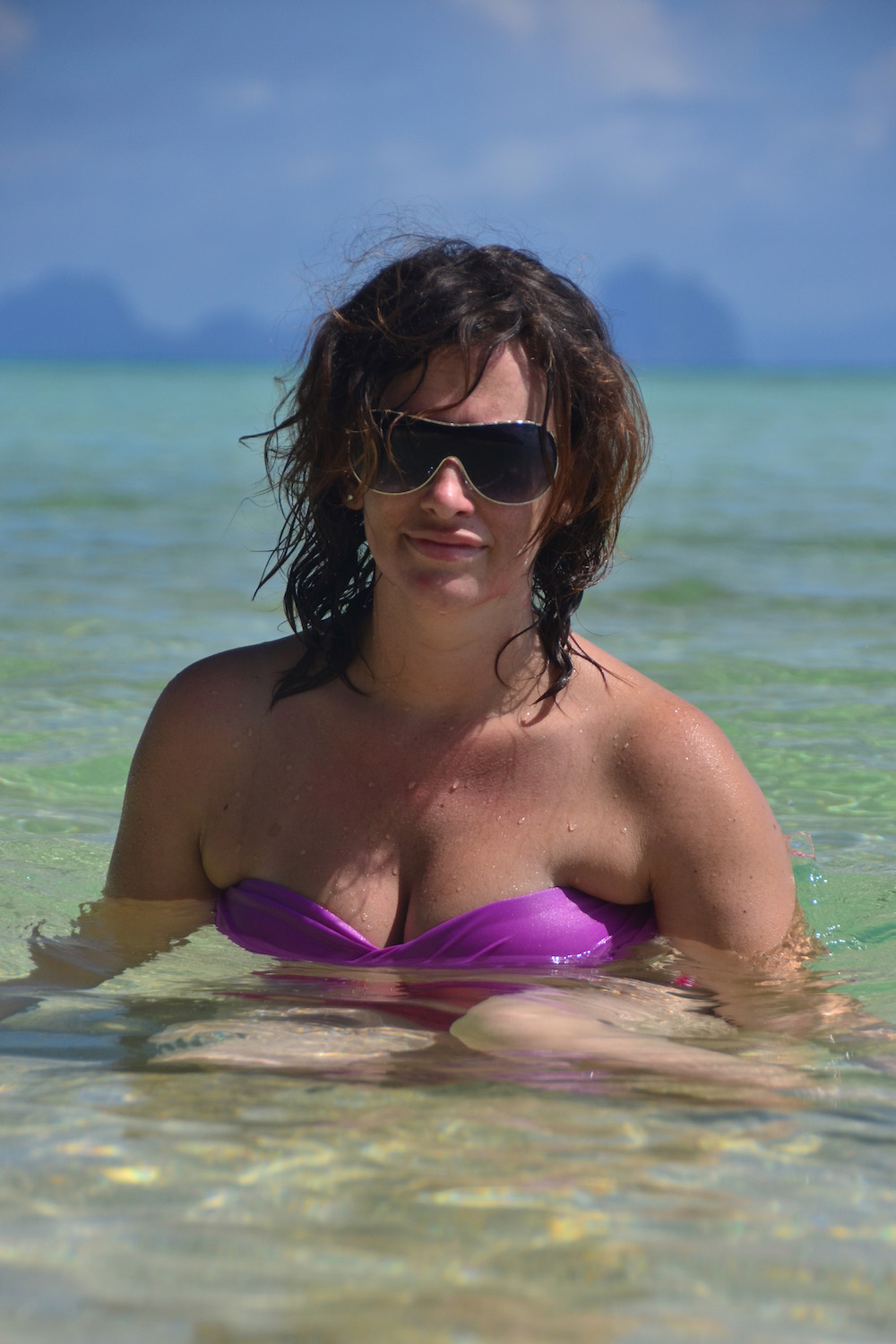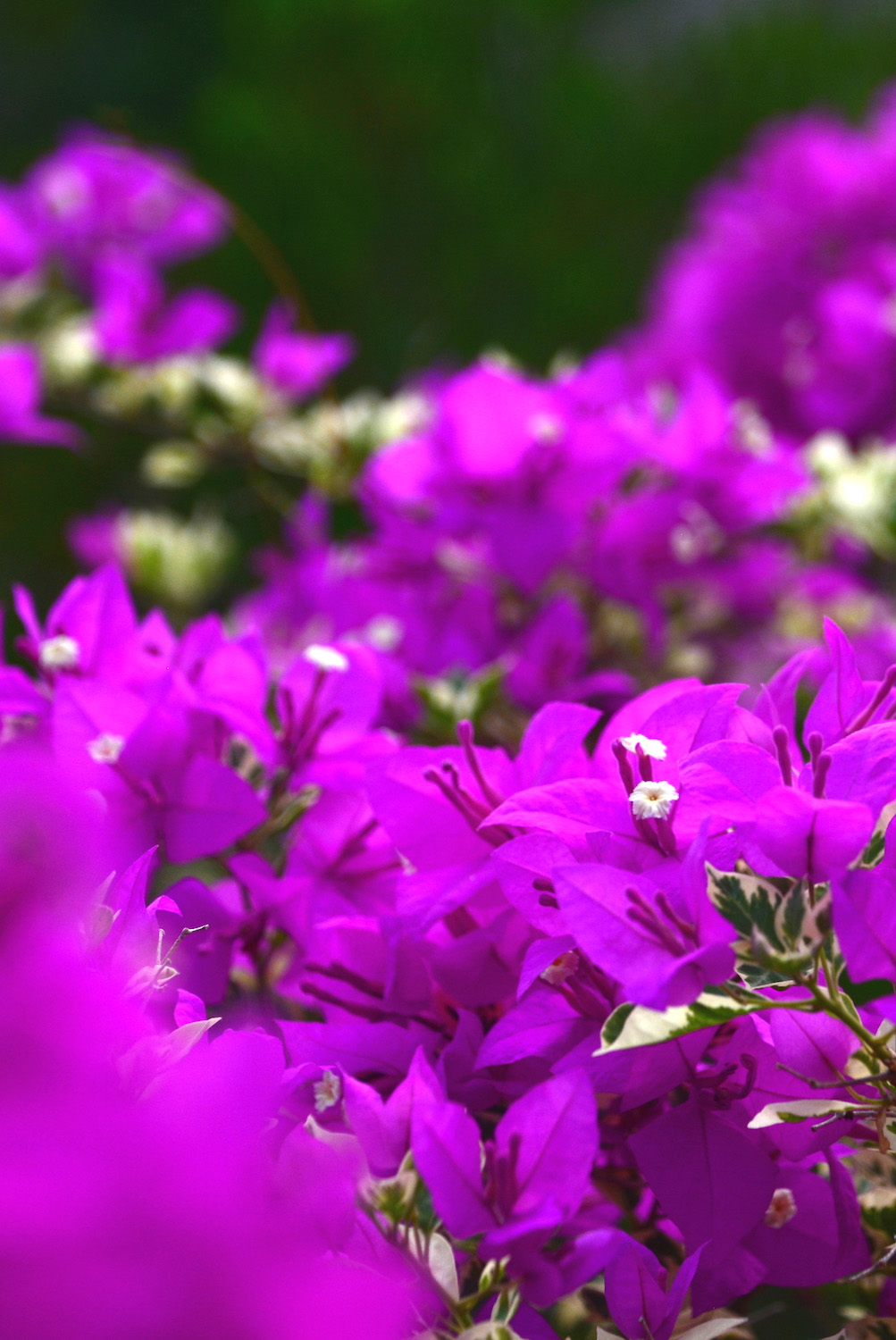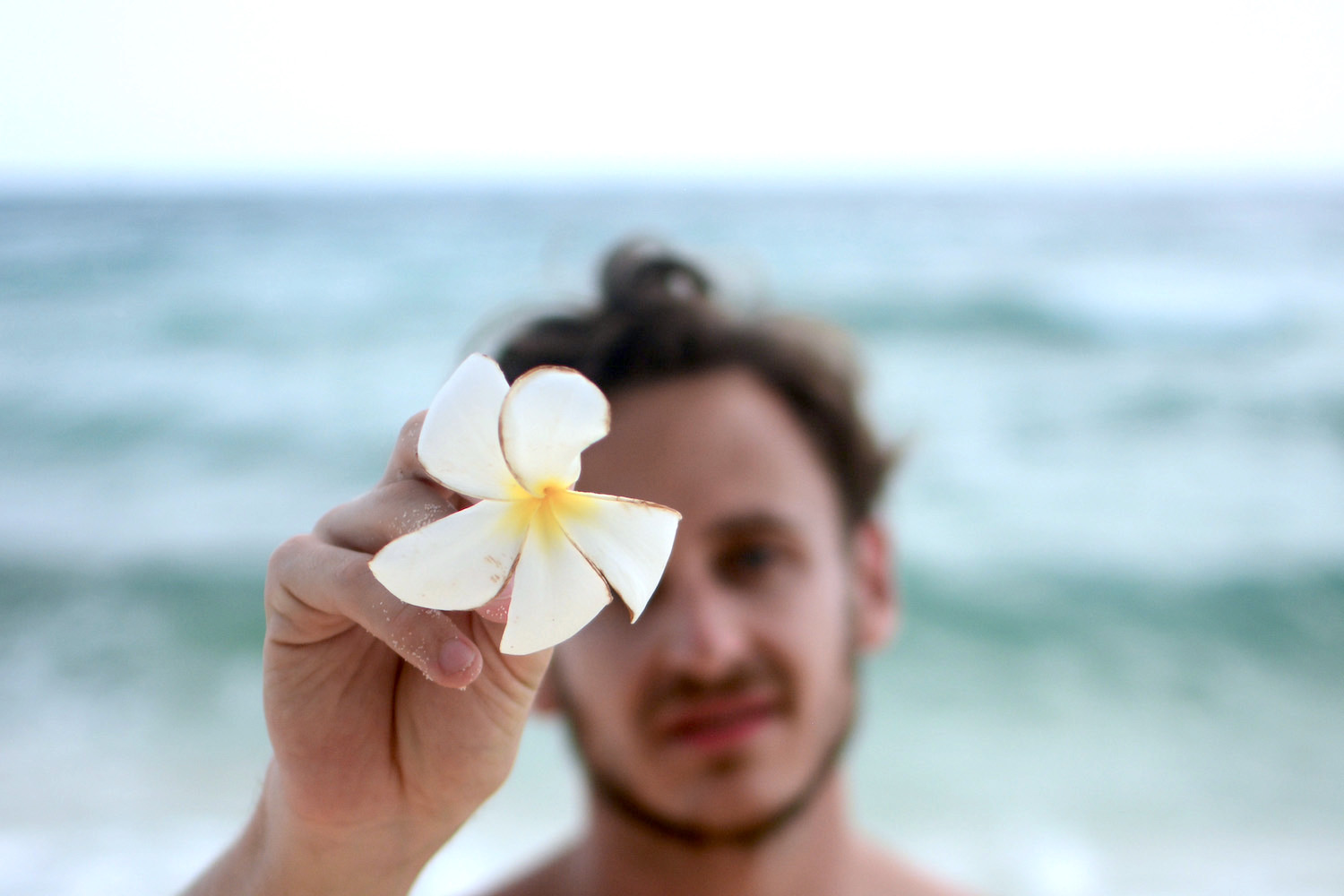 With this being, and while Koh Mak Thailand was the first island I ever explored in the country, I find Trang Island hopping to be more satisfying than places like Koh Wai and Koh Kood. To get here, fly to Trang deep in Thailand's southwest, and get a long tail boat from the main pier to idyllic Koh Kradan or slightly more built-up Koh Mook.
READ MORE: Ghosts of Paradise Past

Koh Samui, Koh Tao and Koh Pha Ngan
I'll be honest: I've never been a huge fan of Koh Samui, an island that sits in the Gulf of Thailand just across the peninsula from Krabi and Phuket. Although it's home to some of Thailand's finest beach hotels, and local beaches like Chaweng and Lamai are admittedly beautiful, something about the total package has just never rubbed me the right way. That's the bad news.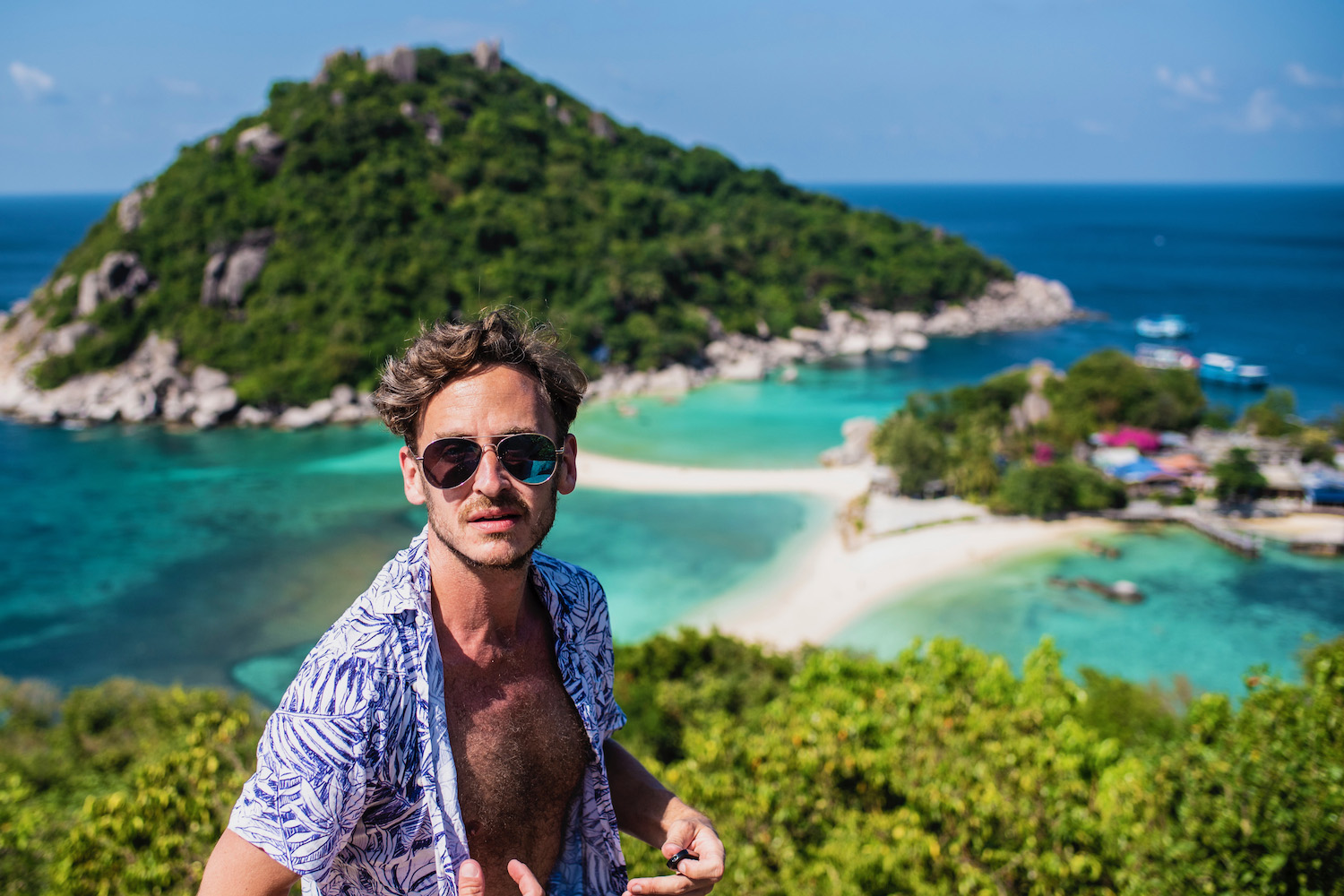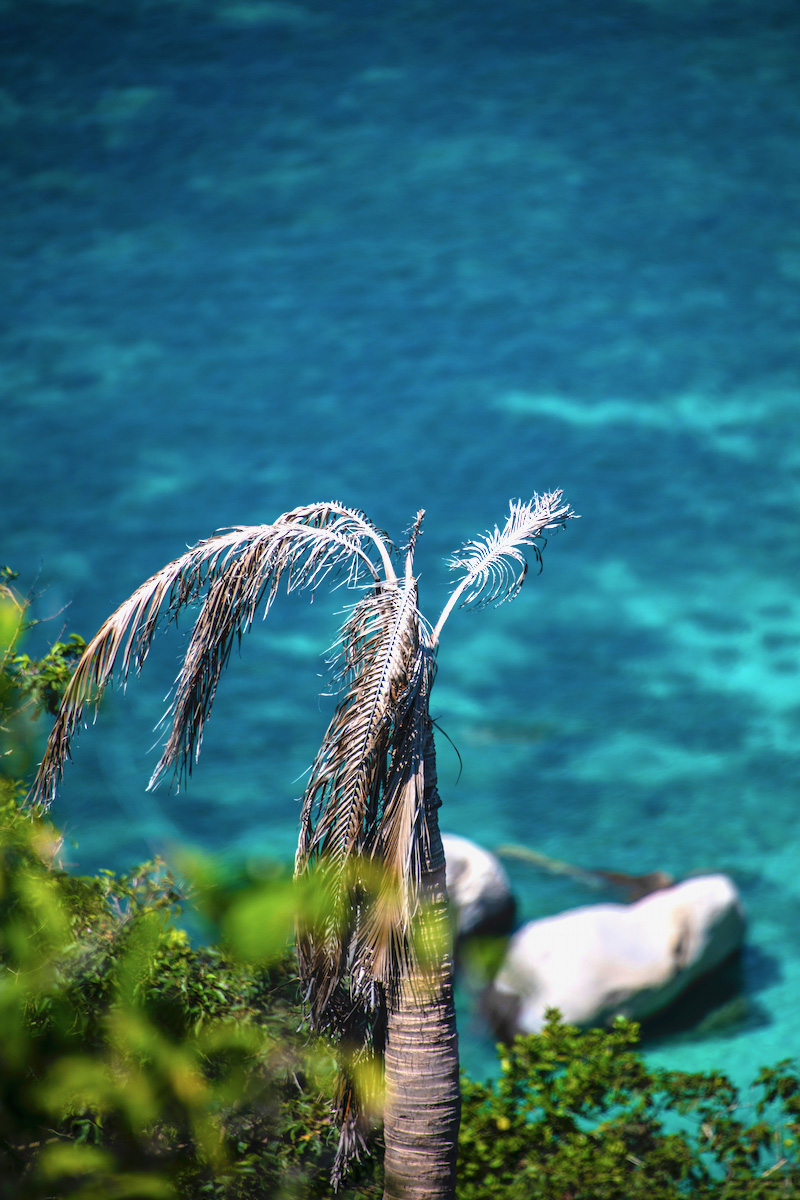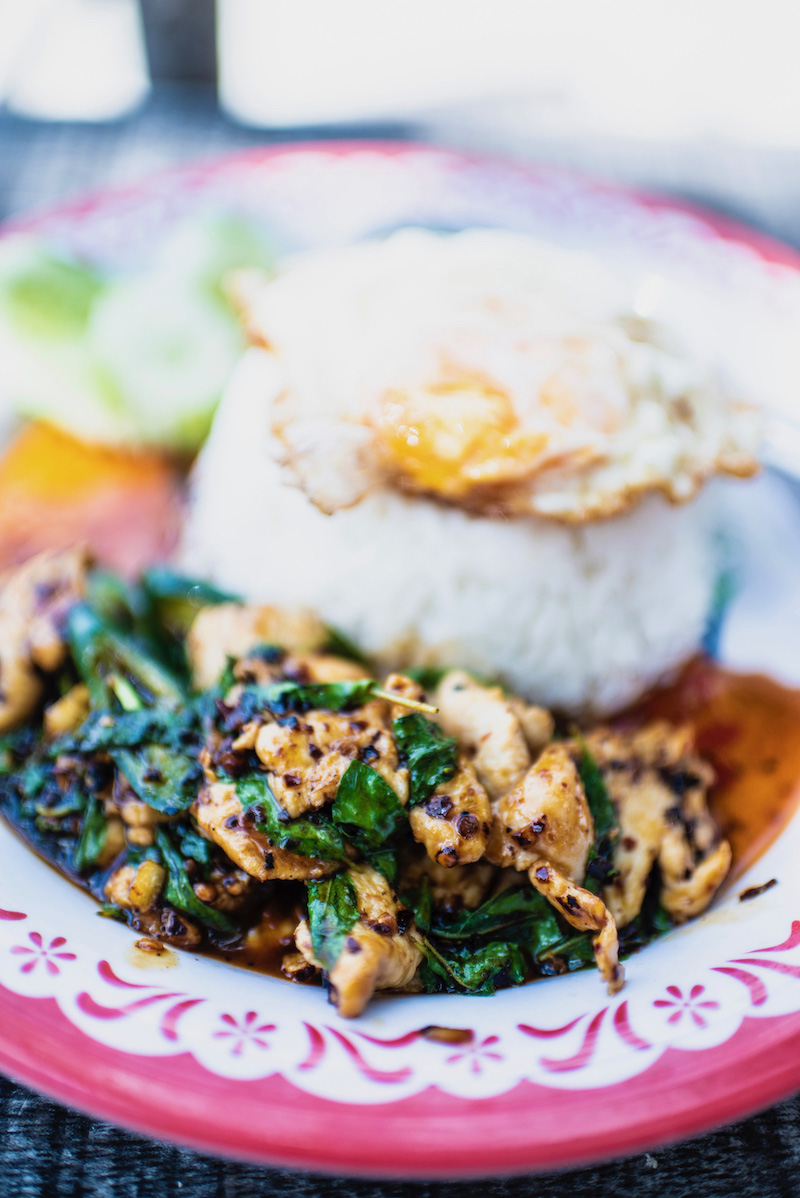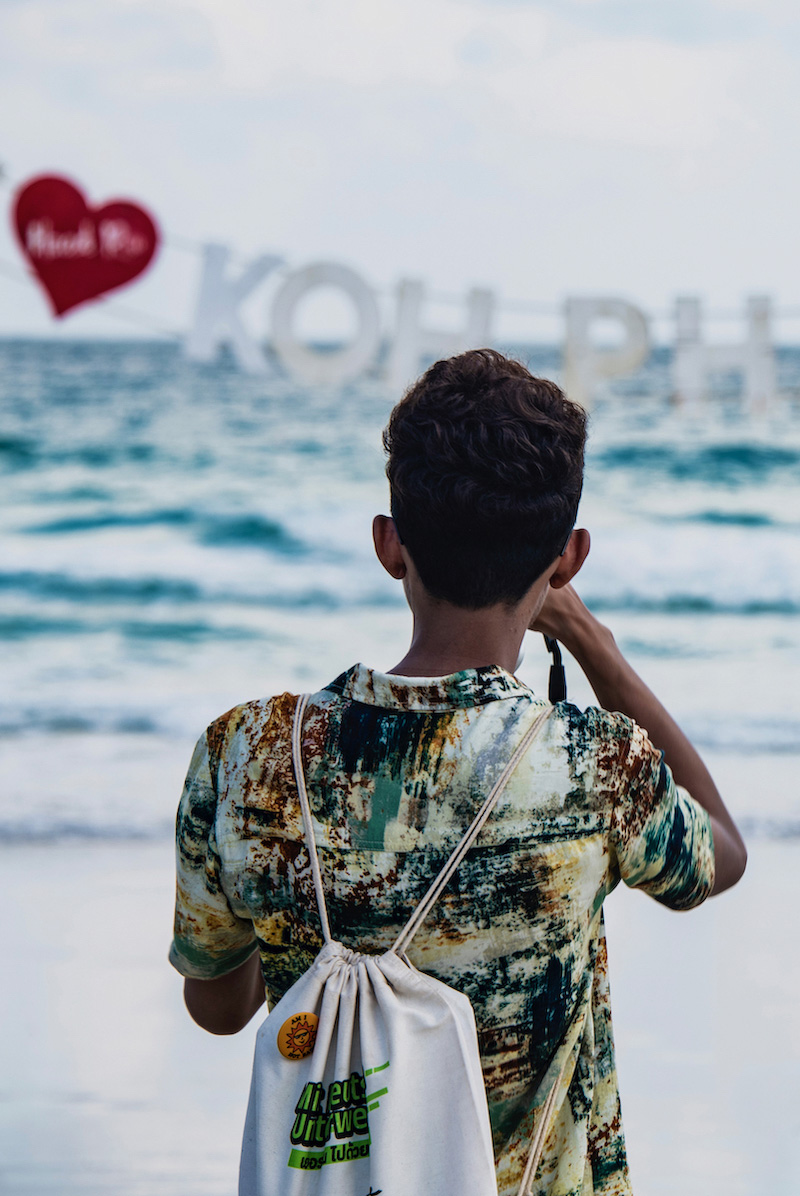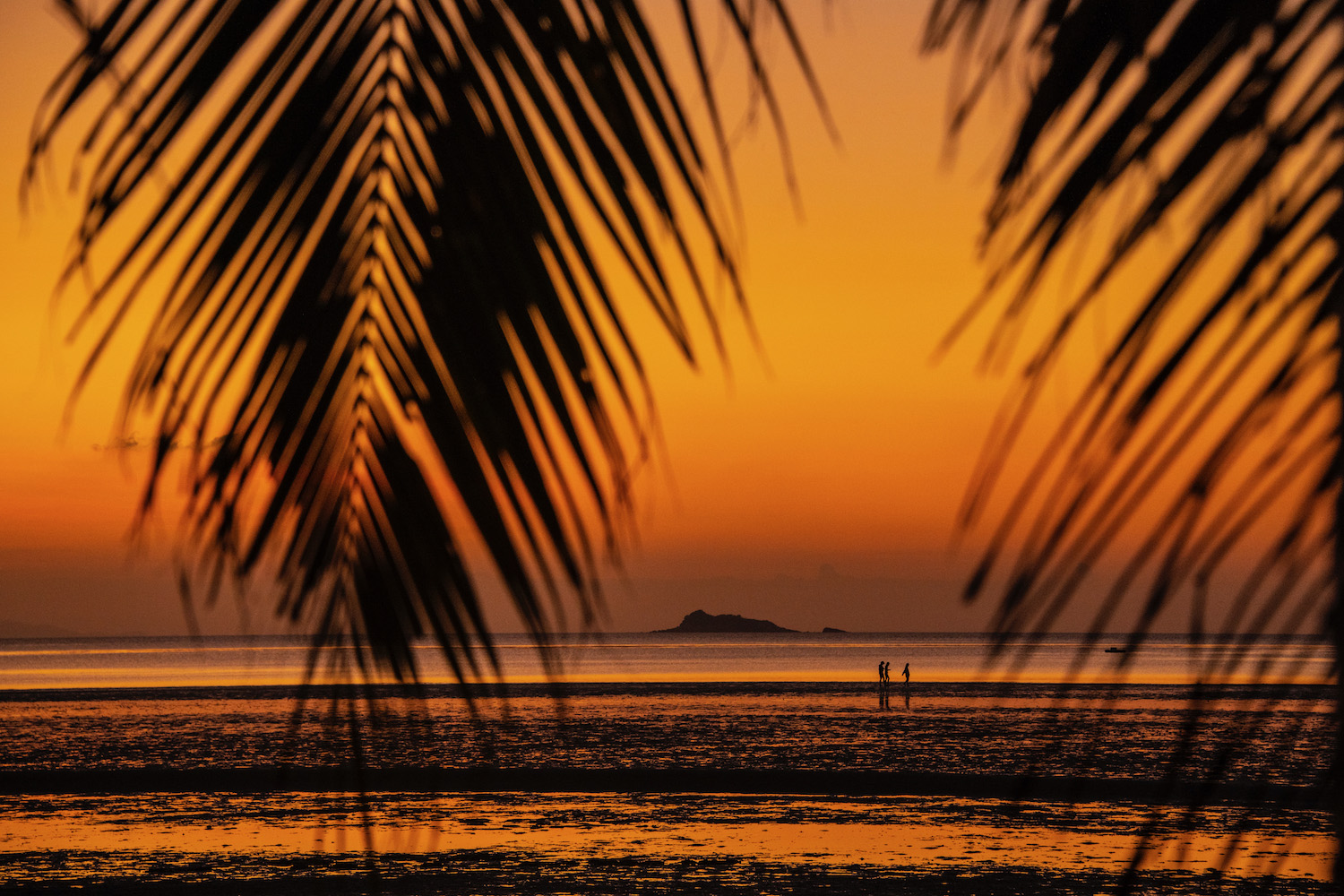 The good news? Adjacent islands Koh Tao and Koh Pha Ngan are both much more beautiful and interesting. When visiting Koh Tao, I especially like making an excursion to Koh Nang Yuan, an enchanting trio of islets off the main island's northwestern coast. If you get board of the mainland of Pha Ngan, meanwhile, you can get away to Ang Thong Marine Park.
Thailand Off the Beaten Path
Isaan Region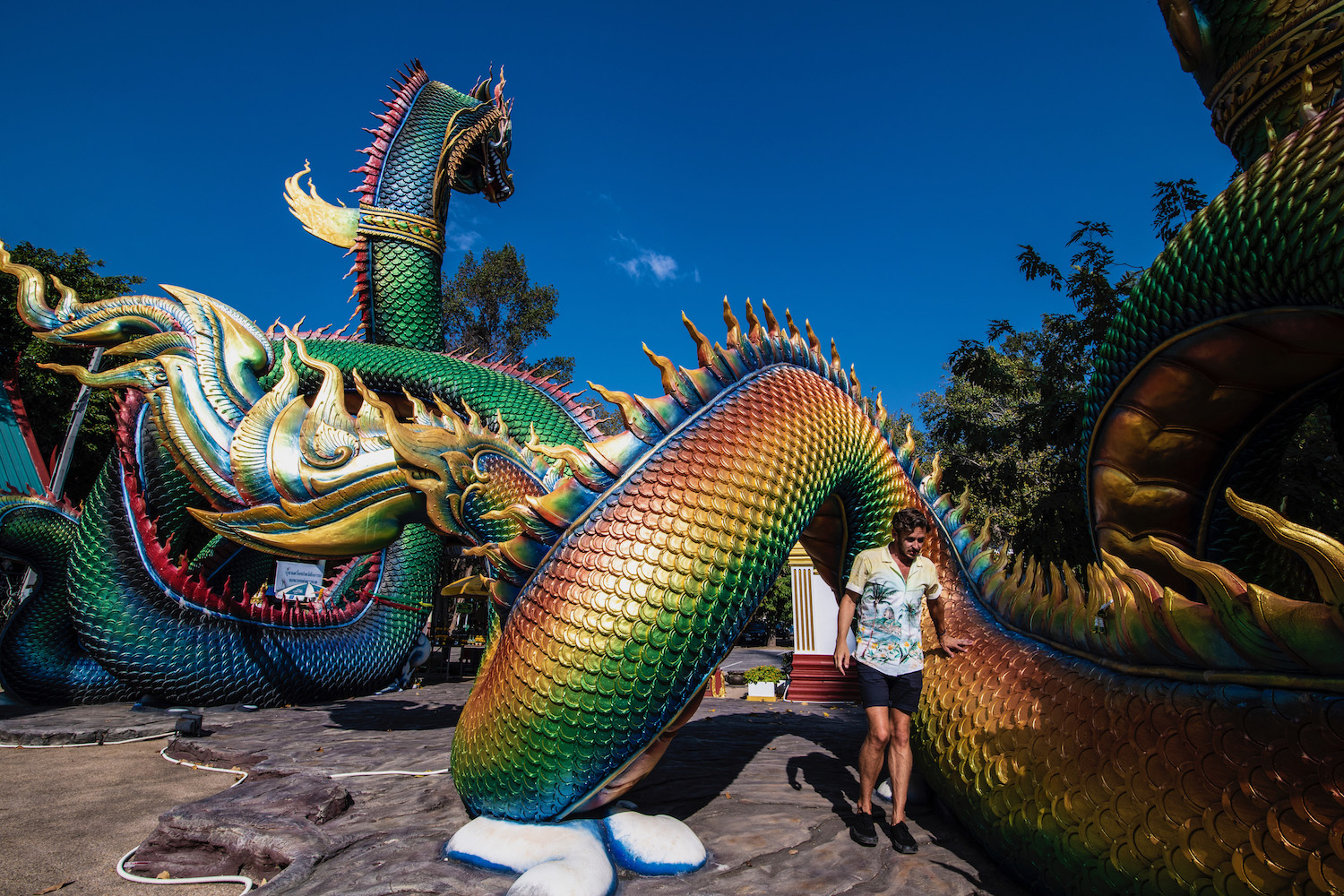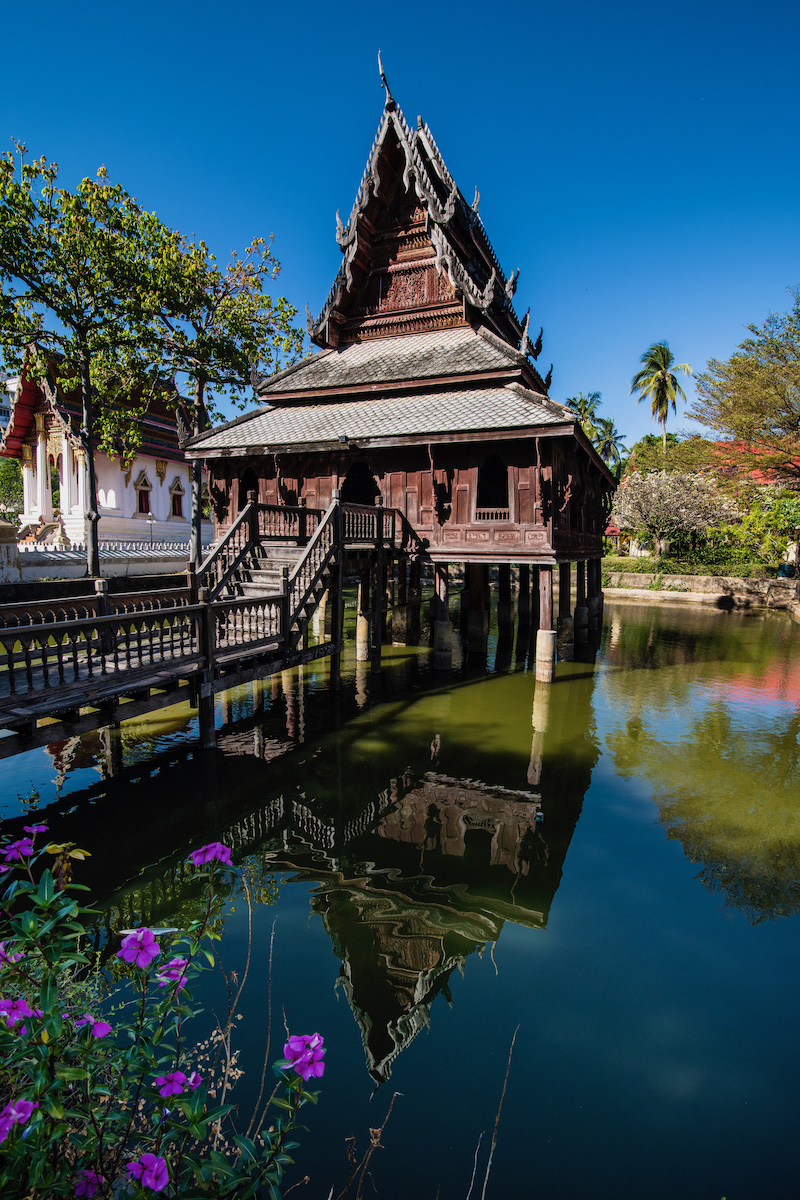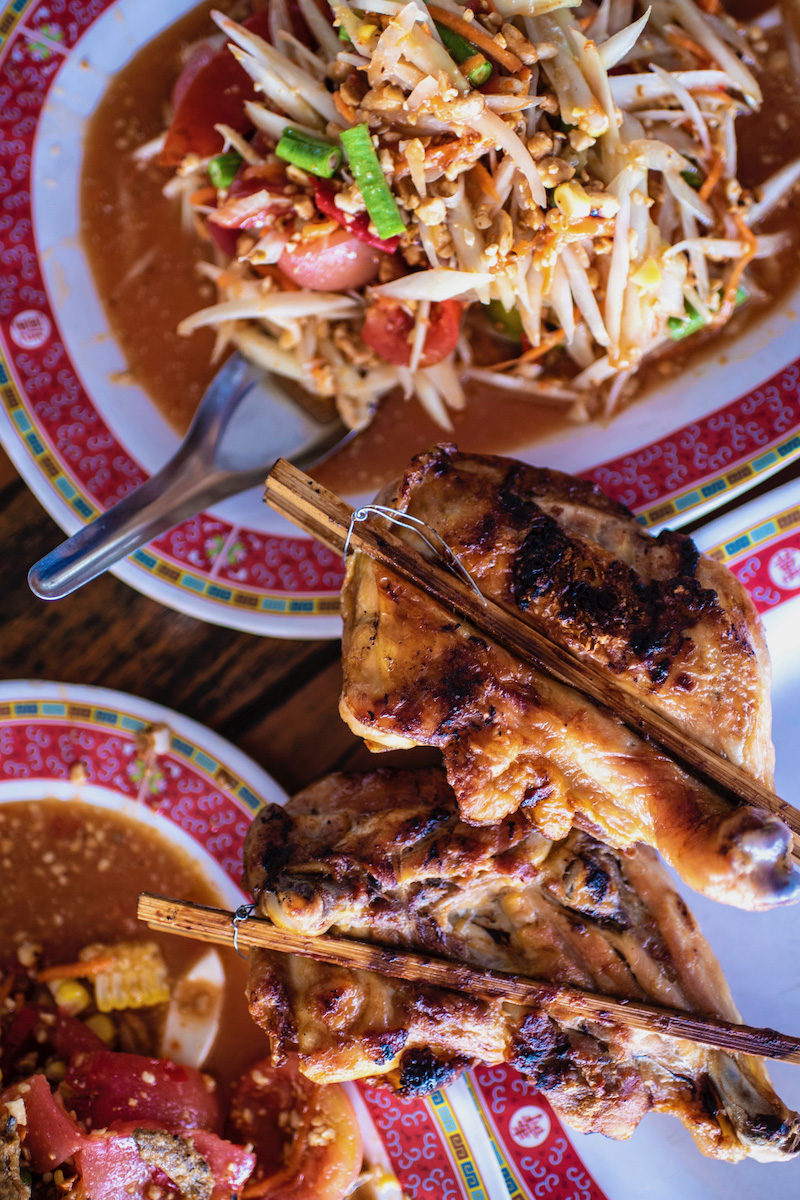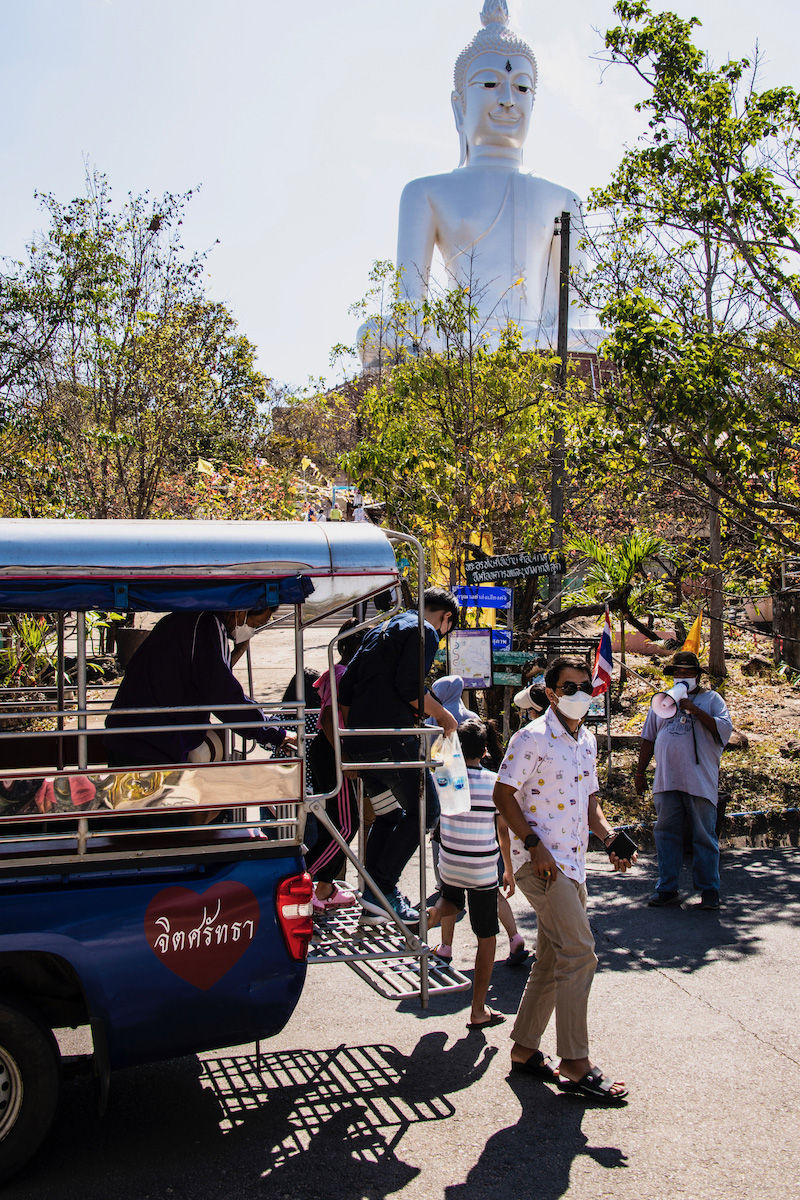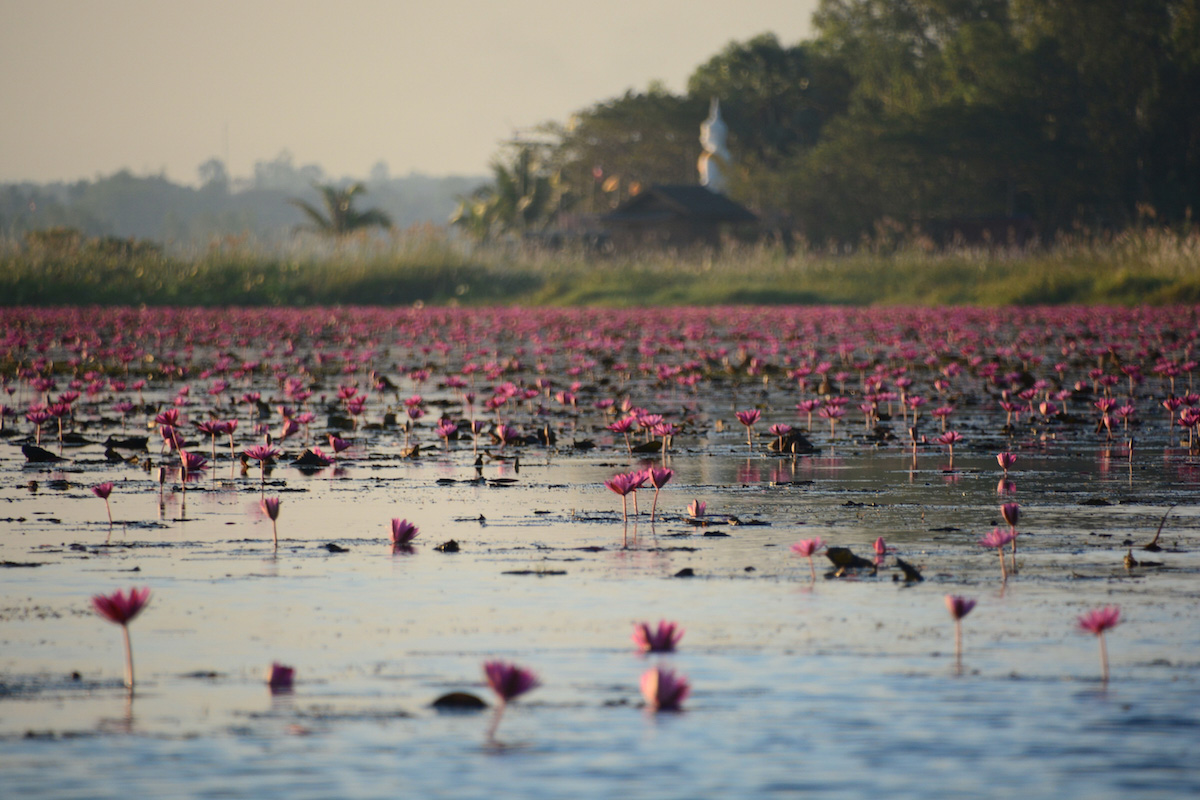 Have 2 weeks in Thailand in Thailand or longer? Great! All these off-the-beaten-path destinations are now accessible to you, starting with the Isaan region of northeastern Thailand. Famous among Thais for spicy cuisine like som tam papaya salad, Isaan has gained notoriety among a certain set of foreigners for interesting attractions like Udon Thani's flower-filled "Red Lotus Sea" and Thailand's Grand Canyon, aka Sam Phan Bok in Ubon Ratchathani.
READ MORE: The Pinkest Place on the Planet

Phang Nga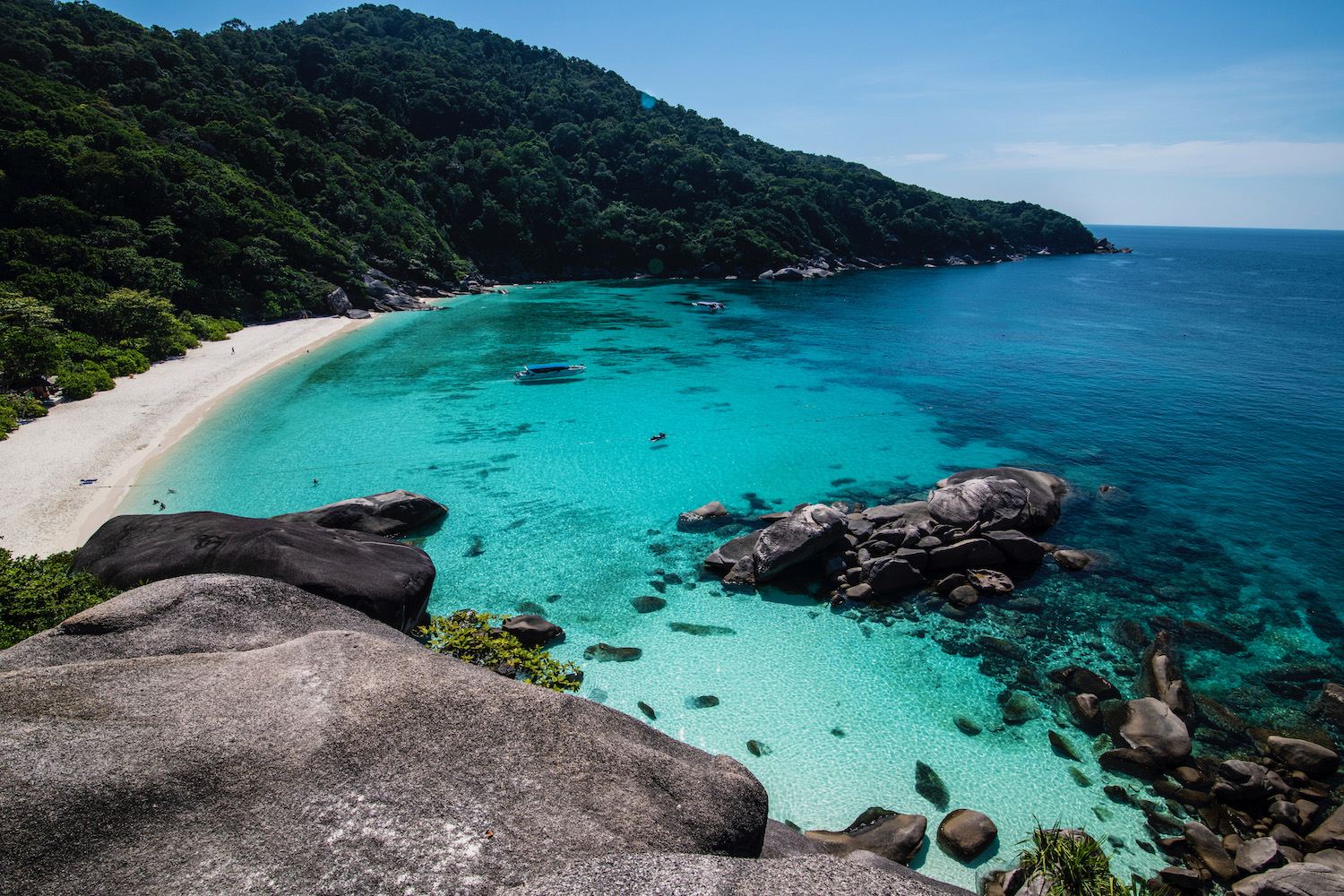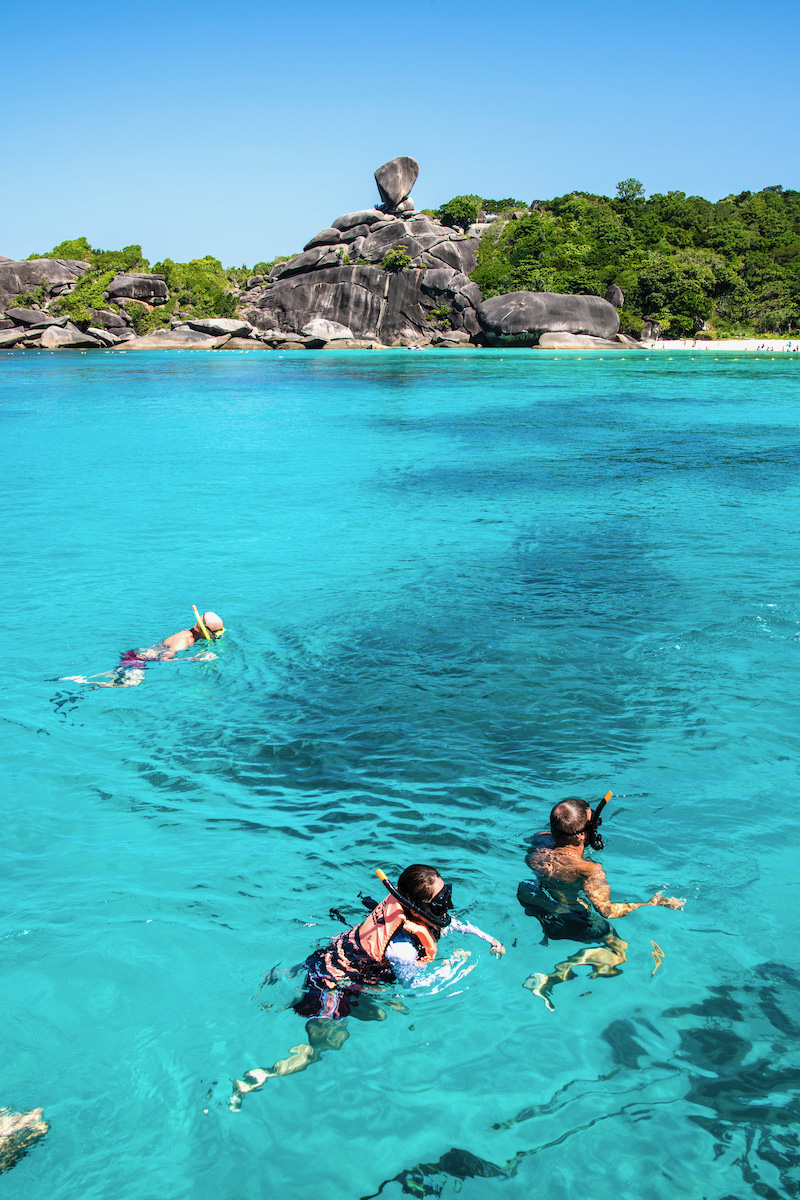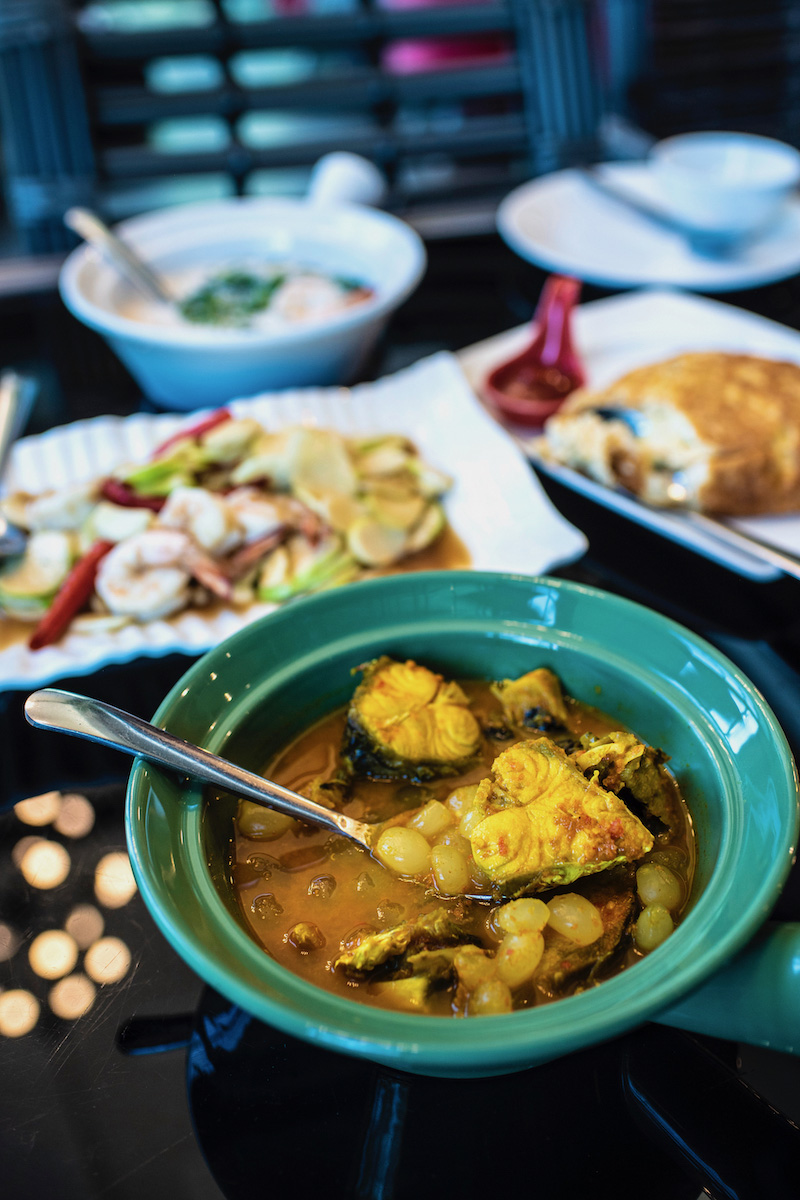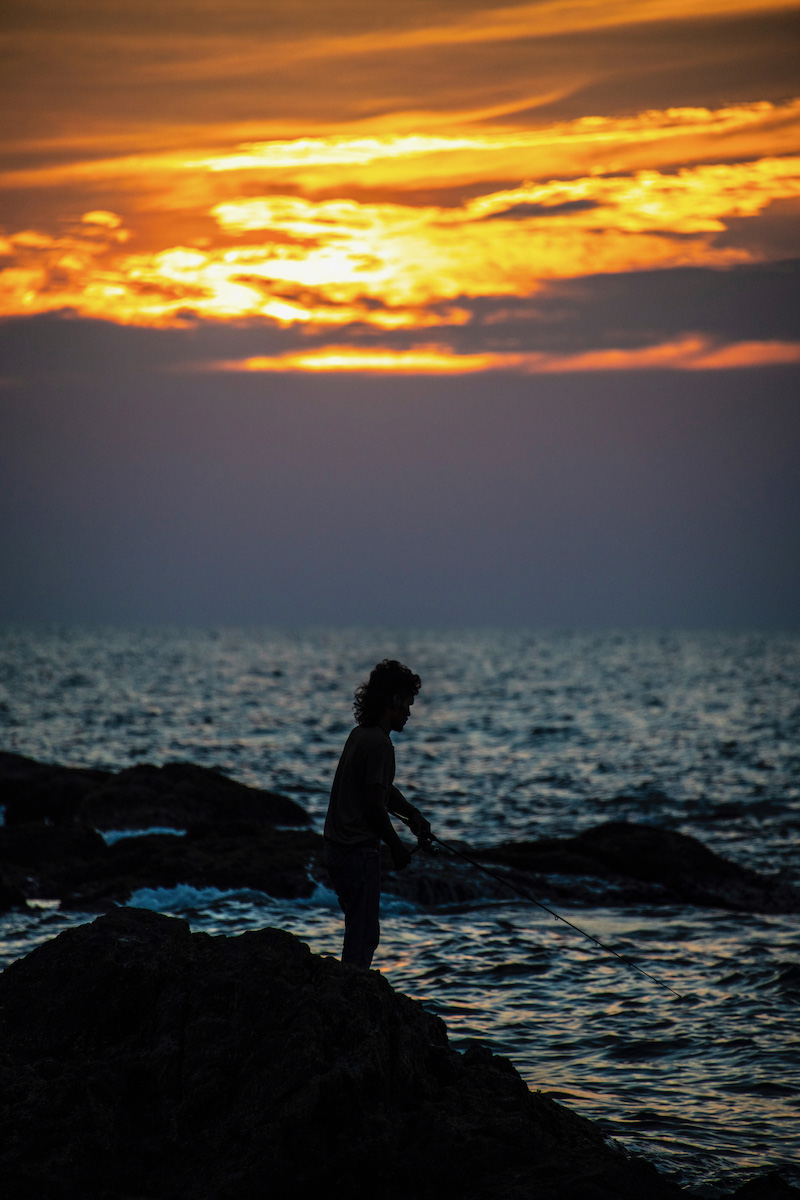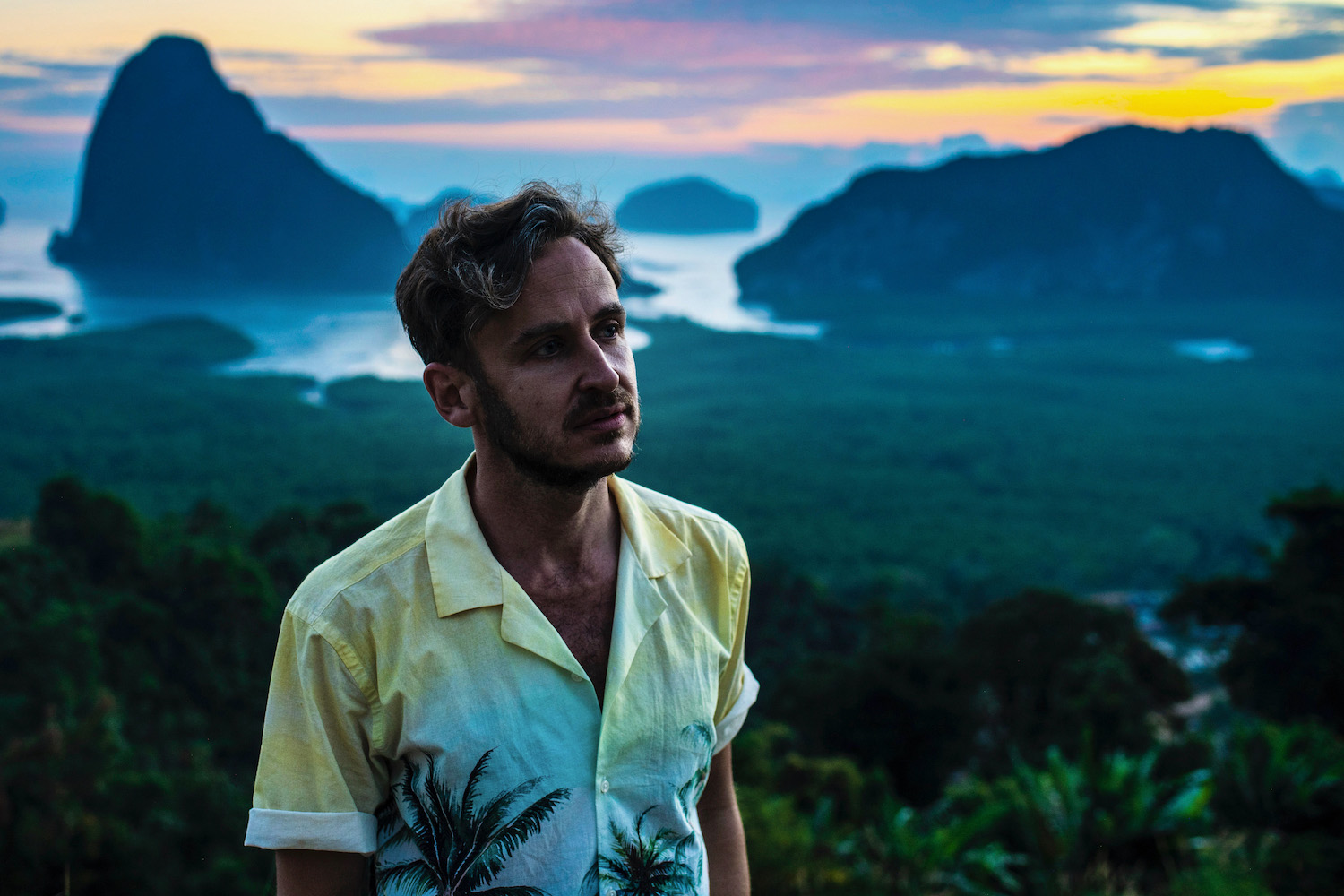 Phang Nga, located north of Phuket, is probably the most overlooked province in all of Thailand. The mainland is full of delights, from authentic towns like Khok Kloi to Khao Lak National Park, the gateway to the virgin Similan Islands, which are for my money the most objectively beautiful beaches in Thailand. Another popular excursion is to Koh Khao Phing Khan, more popularly known as James Bond Island.
READ MORE: The Truth About Phang Nga

Sukhothai, Ayutthaya and Ang Thong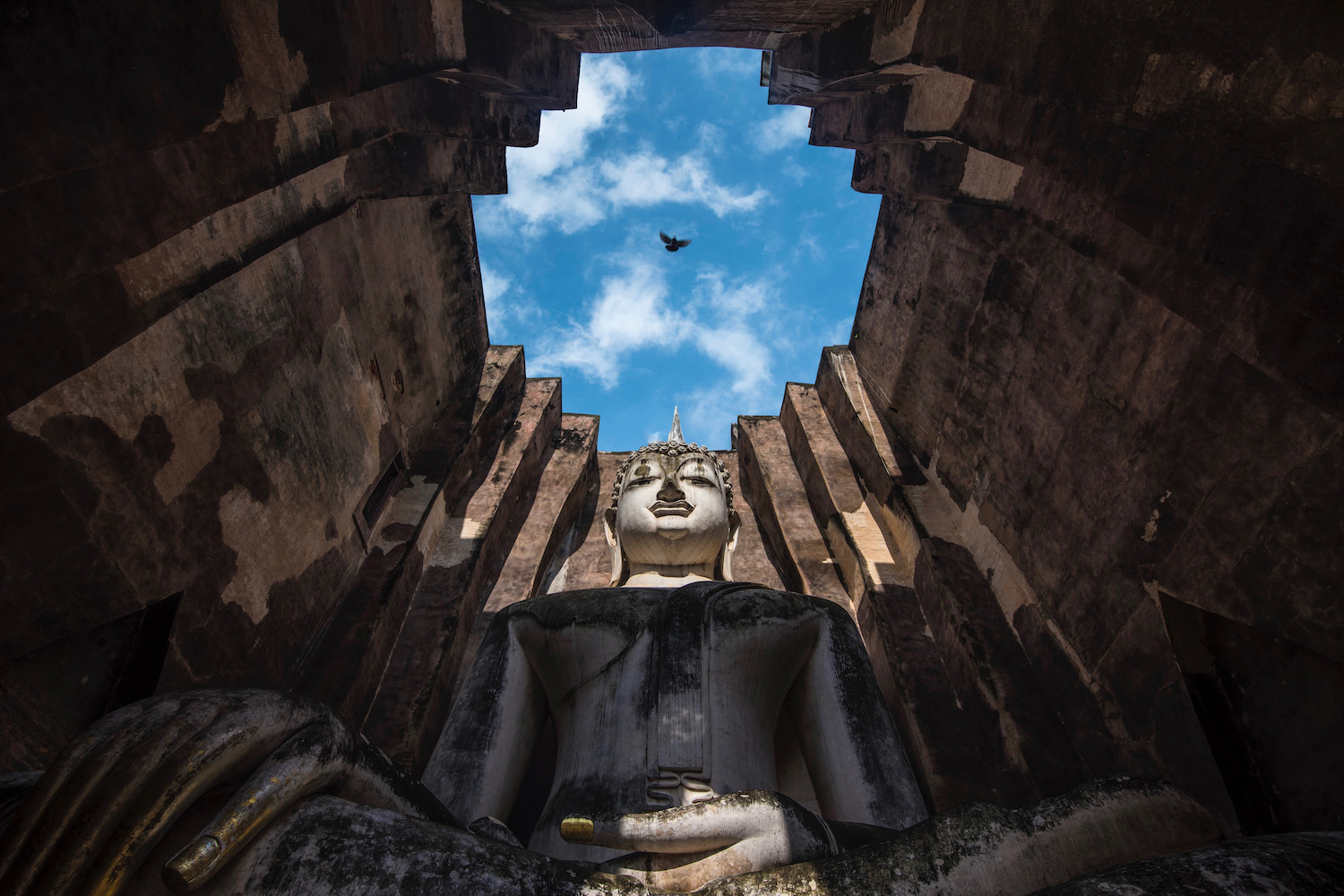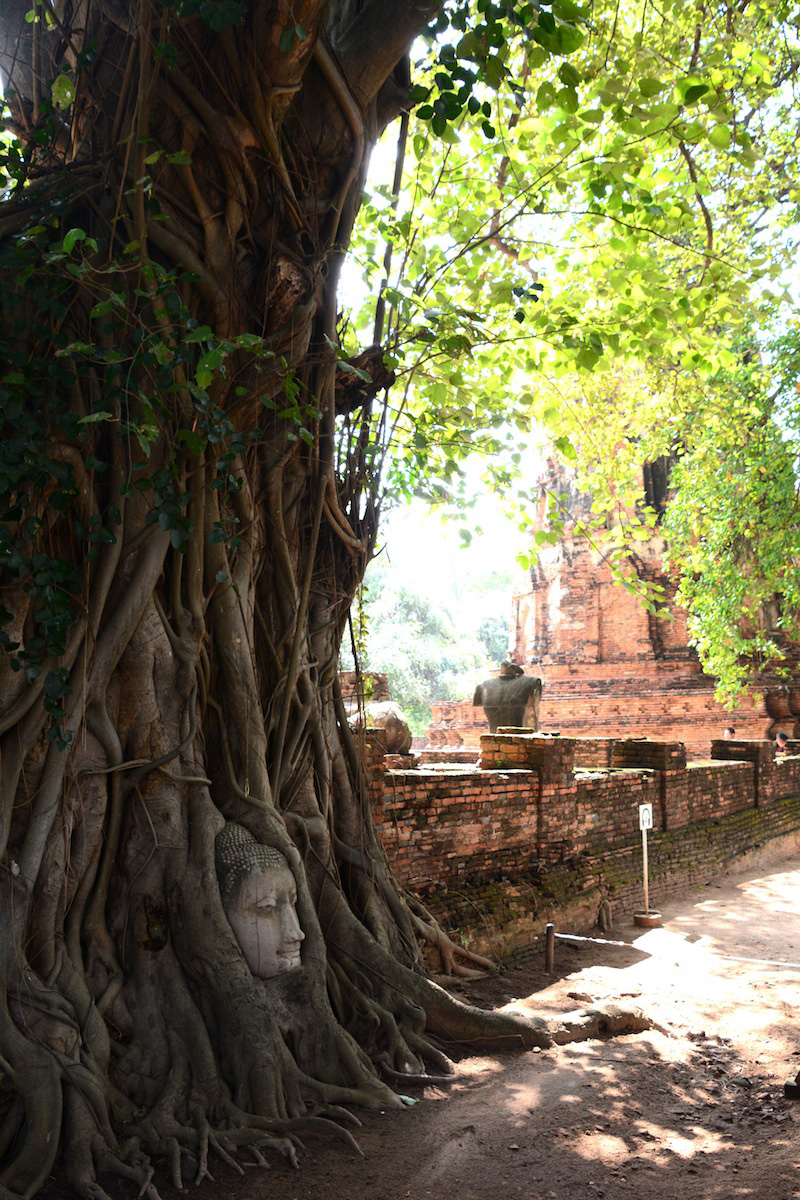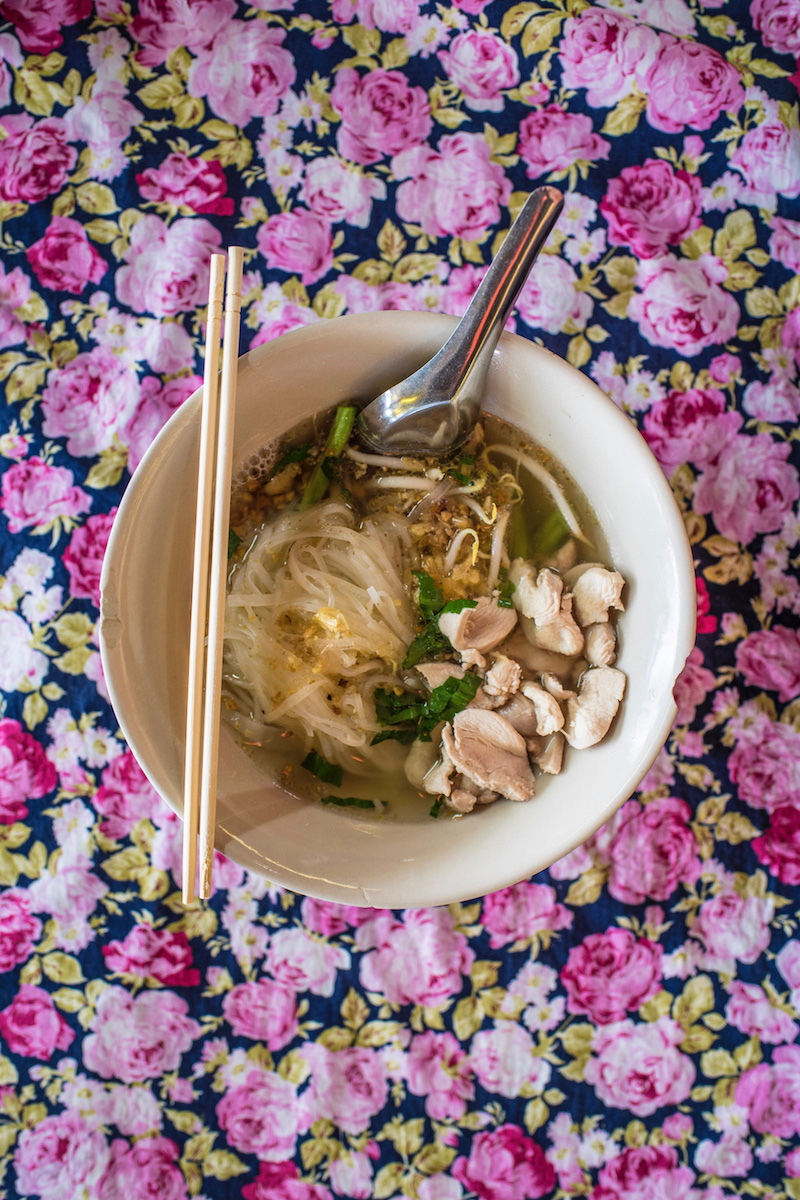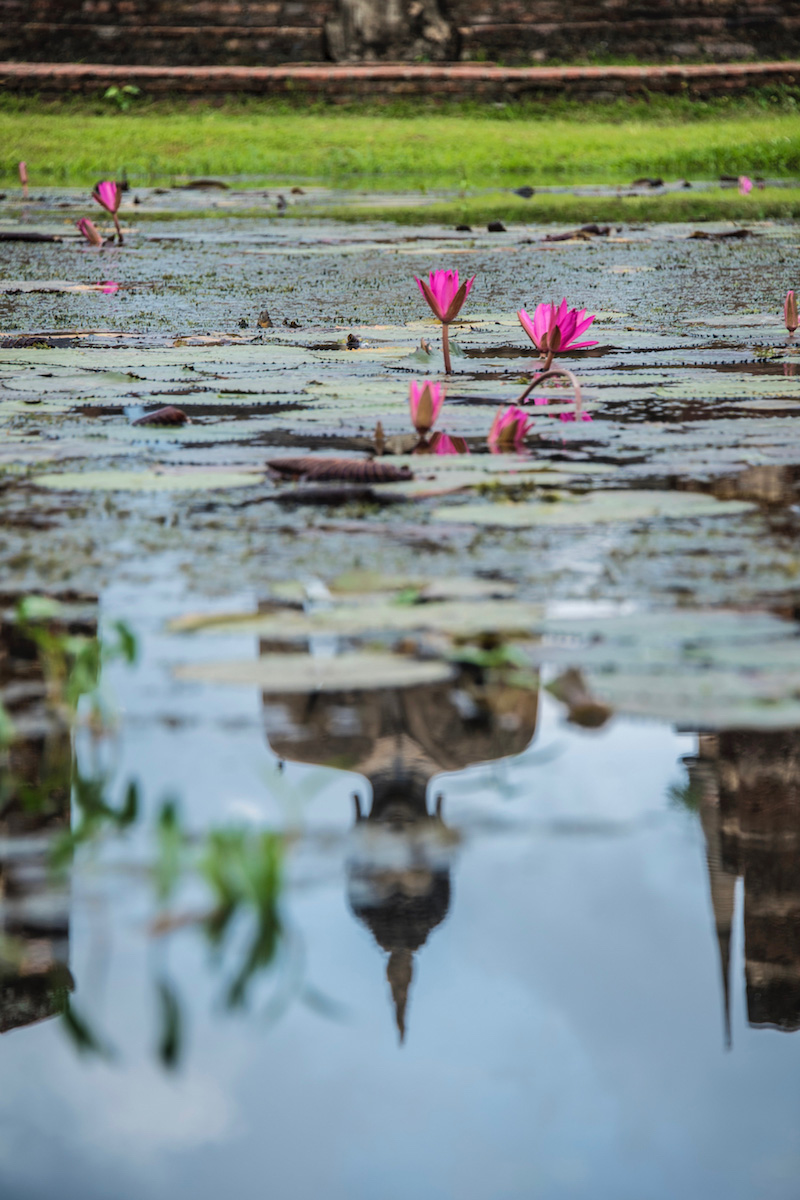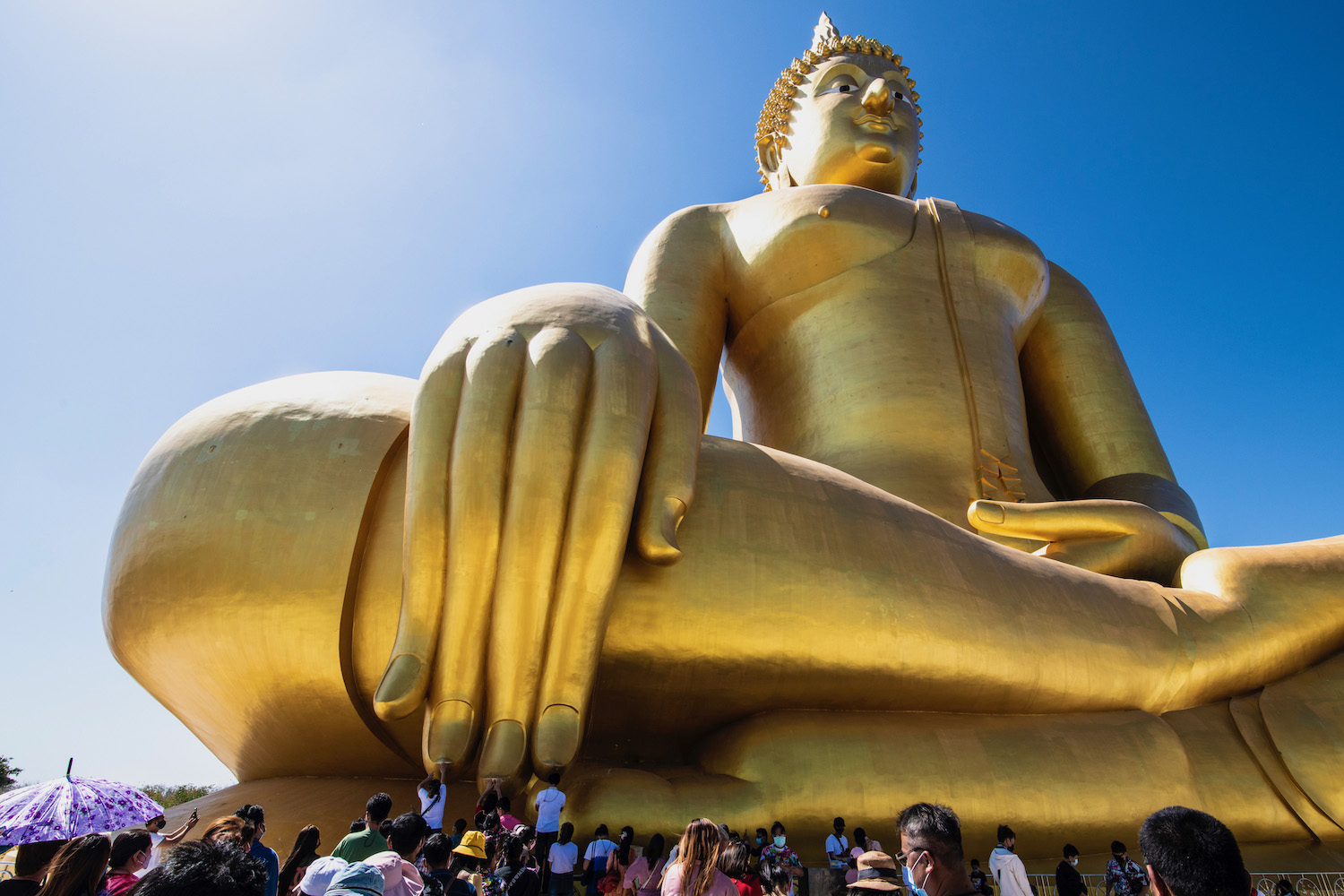 The word "Sukhothai" appears pretty commonly throughout Thailand, but Sukhothai Thailand is very much a singular destination. Often compared to Ayutthaya (which is a popular, but in my opinion unsatisfying day trip from Bangkok) because they were both ancient capitals of the country, Sukhothai consists of a moated citadel that's home to temple ruins, Buddha statues and serene lotus ponds. It's definitely worthy of a visit on longer Thailand itineraries, but you could see it with as little as 2 weeks in Thailand if you don't mind flying. TIP: If you do visit Ayutthaya, consider also making an excursion to the Great Buddha of Ang Thong, which is less than an hour away.
READ MORE: Is This Asia's Most Enjoyable Lost City?



Nakhon Si Thammarat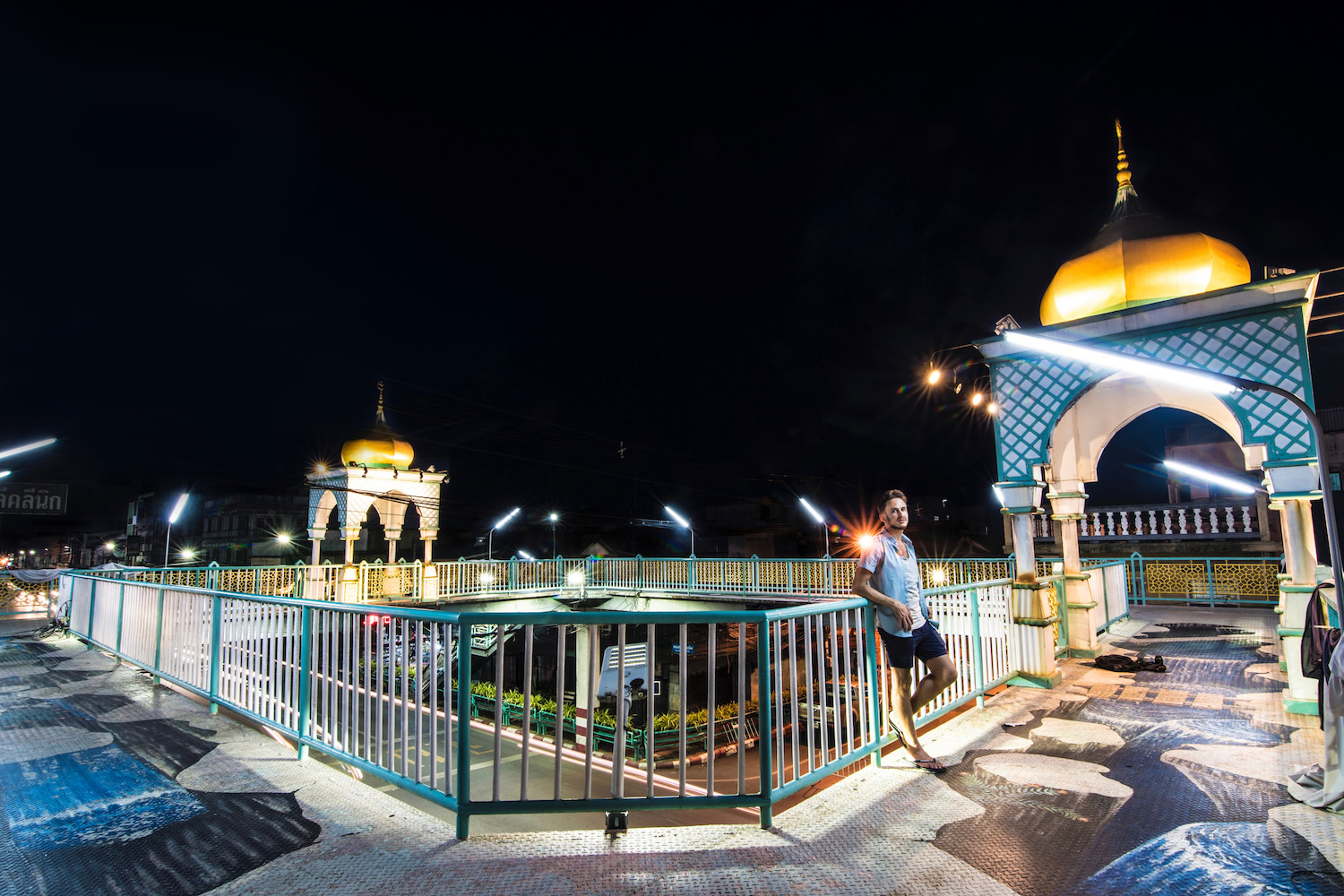 I'll be frank: You probably haven't heard of Nakhon Si Thammarat as you plan your Thailand travel itinerary. Probably nine of out 10 local Thai friends of mine can't locate it on a map, and even those who can wouldn't think to visit it. If you're looking for an authentic cultural experience in southern Thailand, and have some Thai language skills, consider a trip to this backwater on Thailand's Gulf coast. How many days in Thailand do you need if you want to be able to come here? That depends, but I'd say no less than 14-21.
READ MORE: Unadulterated Southern Thailand

Ranong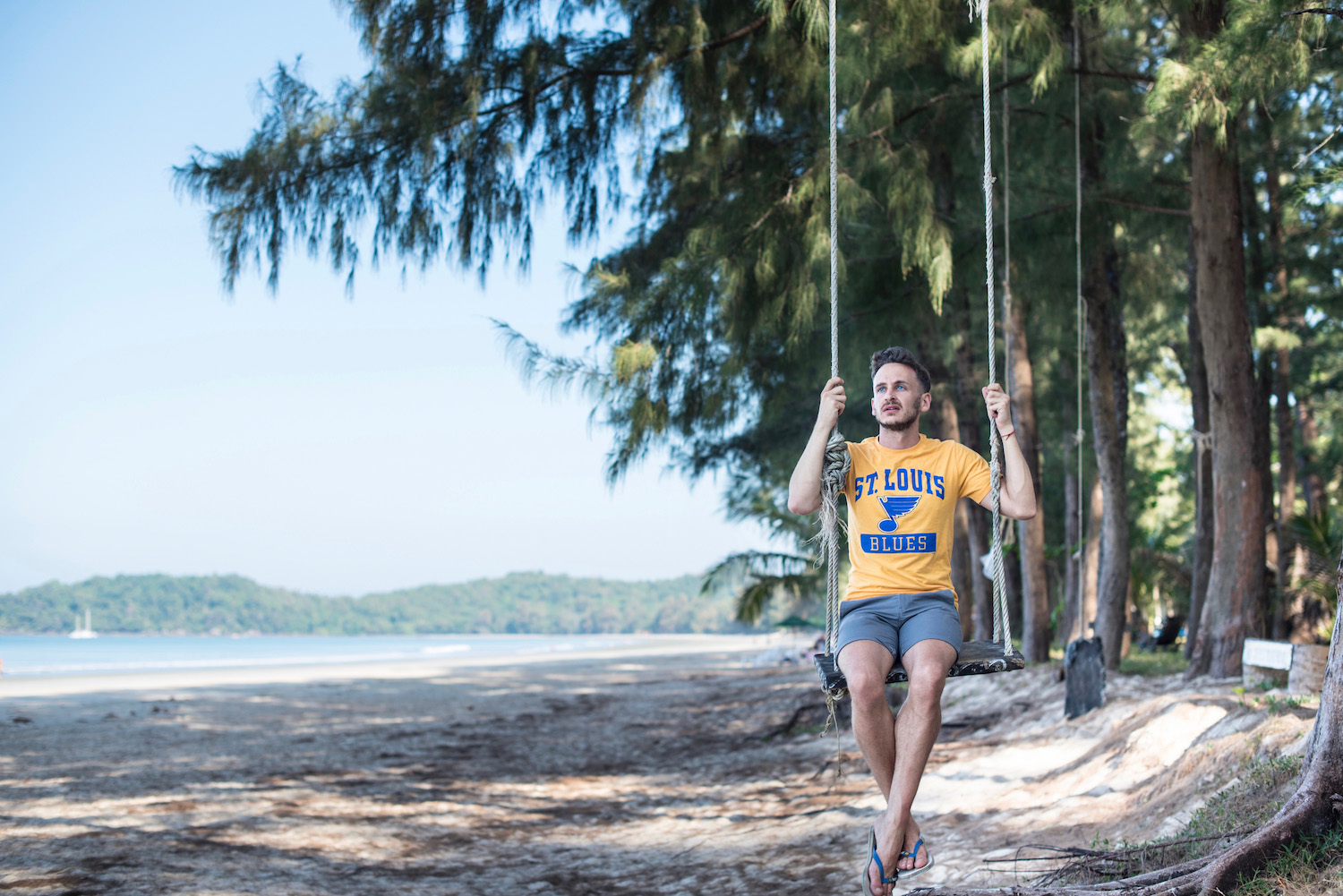 I first discovered Ranong province in early 2016, after a boat trip through the Mergui Archipelago of Myanmar, on whose border a Thai city of the same name sits. I returned earlier this year to visit Koh Phayam, an island that I have to admit was disappointing, at least in terms of its scenery. On the other hand, the lack of crowds somewhat made up for the commensurate lack of white sand and palm trees (Phayam Island is rather pine-y).
READ MORE: Thirty-Free
How Long Should You Spend in Thailand?
How many days do you need in Thailand? In an ideal world, you'd be able to spend at least 3 weeks in Thailand. This would entail three to five days in the Bangkok area; a week and change exploring the spiritual north; and another week to 10 days island hopping in the South.
However, if you manage your time in Thailand responsibly (Reminder: I offer a highly-recommended Travel Coaching service!), you can see many of the highlights of my Thailand itinerary with 2 weeks in Thailand, one week in Thailand or 10 days in Thailand, though I wouldn't really recommend trying to see the country in any less time than that. How many days to visit Thailand is an open question, but an important one.
FAQ About Your Thailand Itinerary
What is the best itinerary for Thailand?
In terms of how long to spend in Thailand, I'd say somewhere two weeks in Thailand and a month in Thailand is ideal. No matter how long you spend in total, between 2-5 days in Bangkok followed by between 5-10 days each in "The North" and "The Islands" is the shape most Thailand trips take.
How many days do you need in Thailand?
For most travelers, two weeks is the minimum amount of time I'd suggest spending in Thailand, especially if you're flying in from far abroad. On the other hand, you can enjoy a week in Thailand if you're coming from within Southeast Asia, or plan to focus on a specific region, such as Isaan. While you don't necessarily need a month in Thailand, a short trip like 5 days in Thailand isn't really going to cut it either.
Can you do Thailand in 10 days?
10 days in Thailand is possible, but not ideal. Specifically, you'll want to spend 2-3 days in Bangkok, then 3-4 days each in the North (Chiang Mai and Chiang Rai) and the Islands. For more of my thoughts on how long to visit Thailand, check out my sample itinerary for one month in Thailand.
The Bottom Line
How many days in Thailand do you need? This Thailand itinerary is both comprehensive and concise, and is as useful for planning a single trip to Thailand as it is for mapping out a long-term strategy, regardless of how long in Thailand you end up spending. Moreover, I help you decide how long to spend in Thailand, which is such an essential consideration to make. Ideally, you'll be able to spend 3 weeks in Thailand, equally divided between Bangkok, the North and the Islands, though shorter trips to Thailand can be transcendental as well. Even if you don't feel compelled to call Thailand home like I did, one thing is for certain: If you read this post and take it to heart, you can avoid falling into the traps that lead an increasing number of travelers to dismiss the Land of Smiles.