India was the first non-Western country I visited so as you can imagine, I was shellshocked upon arriving for one month in India: The sights and smells; the touts and scams; the poverty and people. I covered a lot of ground during my 1 month in India—and not just geographically.
The funny thing about India is that I went back the third time, nearly five years after my first and visits, and assumed years of traveling the world would make it seem less intense. Nope—if anything it seemed even wilder! The same was true for my fourth and fifth trips, and so one, whether I spent 4 weeks in India or just a few days.
Ultimately, India is not for the faint of heart, but if you've got a positive attitude and a sense of adventure, one month in India is the perfect amount of time to get a taste for it.
Practical Matters
When to Visit India
India is a huge country with multiple climactic zones. While South India, for example, has one of the most intense monsoons in the world (and, thus, is best avoided from about May until October), Himalayan India has frigid winters and is actually at its most pleasant during the summer months, rain clouds notwithstanding. It's impossible to say when the best time to spend one month in India is until you get a more specific idea of where in the country you want to visit.
Where to Stay in India
India hotels are cheap enough that you shouldn't need to stay in hostels, unless you're on the smallest of budgets. On the other hand, true luxury—Oberoi Villas in Udaipur, for example—remains expensive. Some great boutique stays throughout the country include ITC Grand Central in Mumbai, Villa 33 in Delhi, Hotel Umaid Bhawan in Jaipur, Ratan Villas in Jodhpur and Palolem Beach Resort in Goa.
How to Get Around in India
India has one of the most extensive train networks in the world, a relic of British colonization whose technology is still largely—but not exclusively—stuck in the 19th century. Indian roads, while improving, are also mostly primitive, which means that land transport in India is generally slow and arduous, regardless of which vehicle you use. On the other hand, low-cost airlines are plentiful in India and growing in number, so unless you're someplace where seeing the landscape is essential to your experience (a backwater boat trip through Kerala, for example, or a camel ride through the deserts of Rajasthan), you're better off flying during most of your one month in India.
Money, Costs and Communication
India is extremely cheap, in spite of the country's robust and continued economic growth. Unless you plan to travel in extremely luxury, it's difficult to spend more than 6,000 rupees ($100 USD) per day, which means one month in India is unlikely to cost more than $3,000 USD. Indian SIM cards are cheap and easy to come by, and mobile networks are relatively fast, although Wi-Fi continues to be an issue in India, both in terms of penetration and speed, once you do come across it, which means you might spend an India itinerary 1 month (or longer) at least partially disconnected. How much money needed to travel whole India? Well, that depends on how you define "whole India."
How to Get an India Visa
Historically, getting an India visa was a complicated, almost hellish procedure. Thankfully, the government has now introduced an "e-visa on arrival" scheme that applies to citizens of most countries, and which allows you to spend one month in India without complications. Click here to read my India travel blog about visas.
Places to Visit With One Month in India
Mumbai
The most logical starting point for your one month in India is Mumbai (formerly known as Bombay), India's longtime gateway to the West. I should tell you right off the bat, however, that there is basically nothing Western about Mumbai—in fact, it's a total clusterfuck.
In spite of this (and maybe because of it?) Mumbai is a fascinating city to explore during your India one month itinerary, starting at the Chhatrapati Shivaji Railway Station (formerly Victoria Terminus) and moving southward to the Gateway of India in Mumbai's southern Apollo Bandar district. There, you can also see the iconic Taj Mahal Hotel (which was damaged in a 2008 terrorist attack) and take a ferry to offshore Elephanta Island.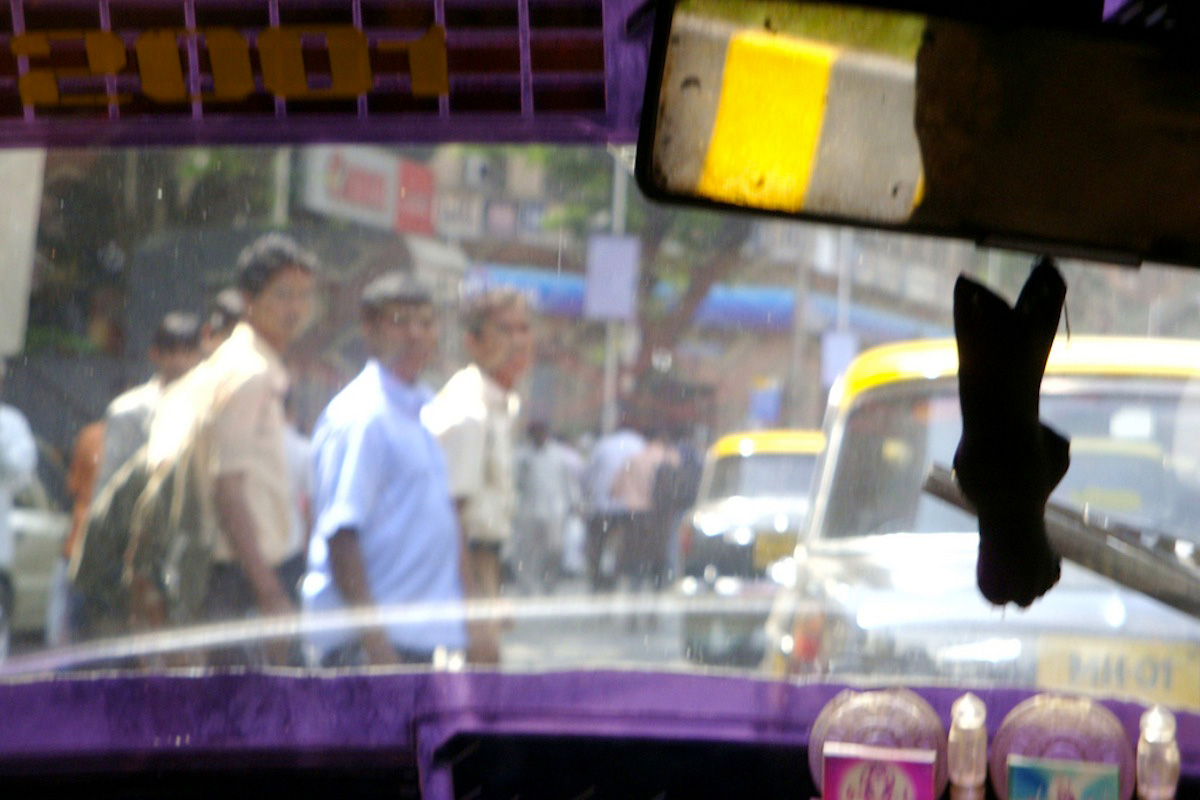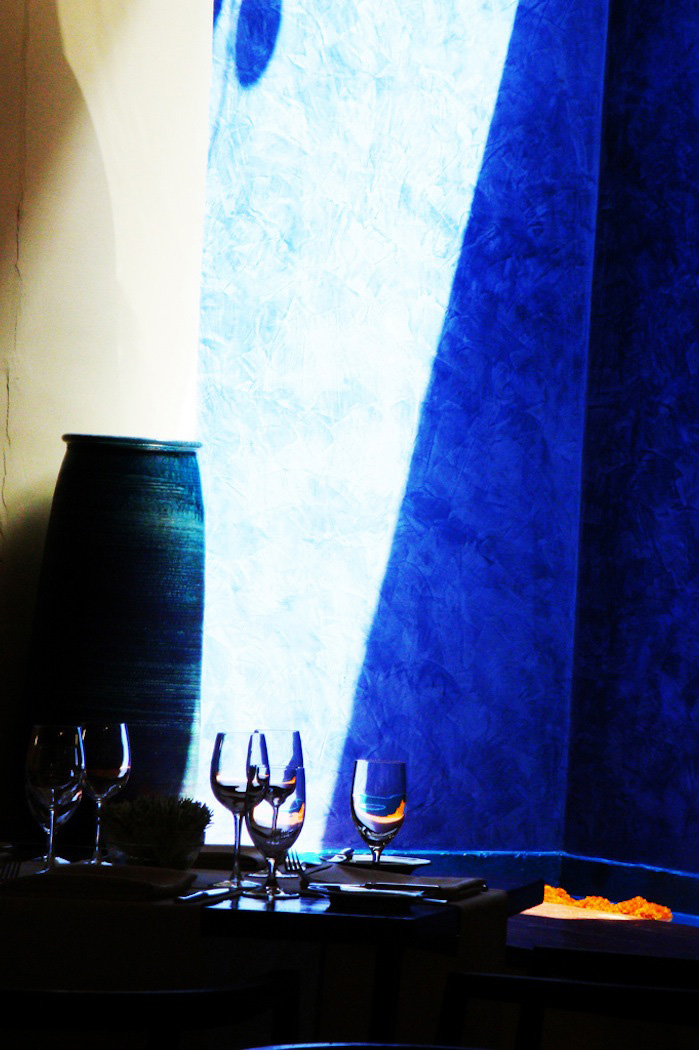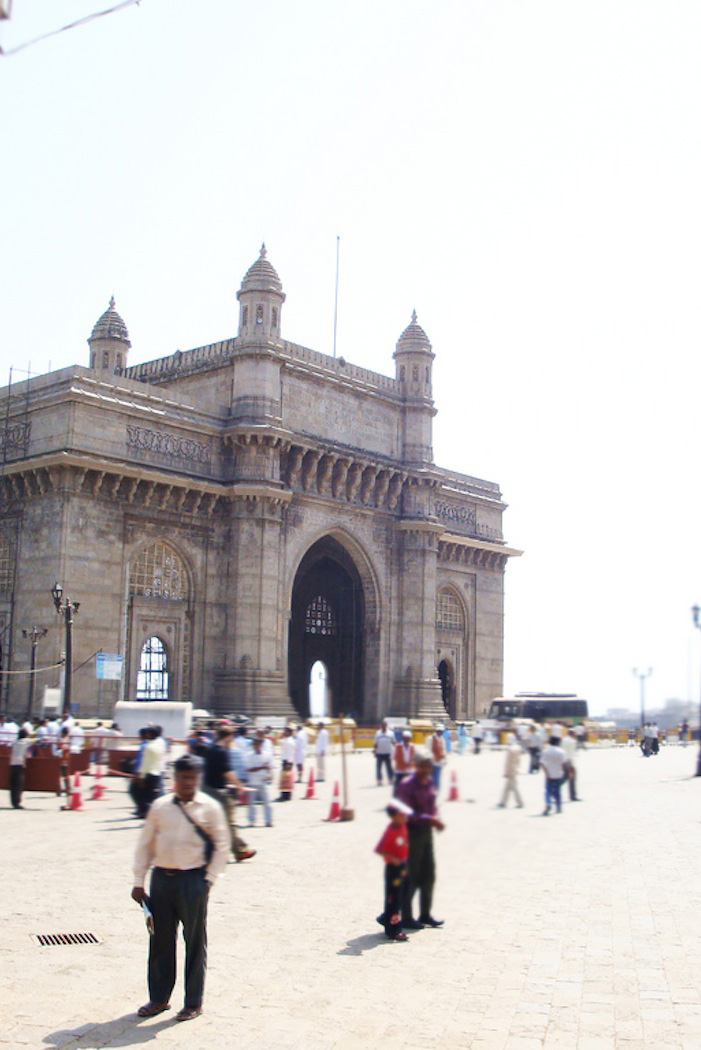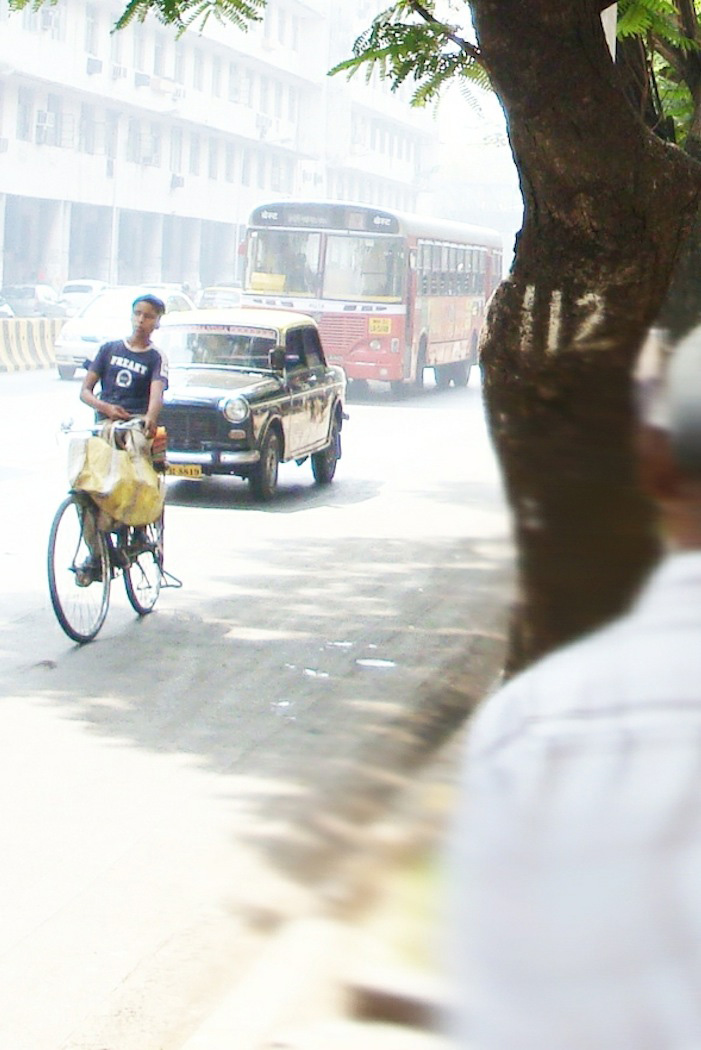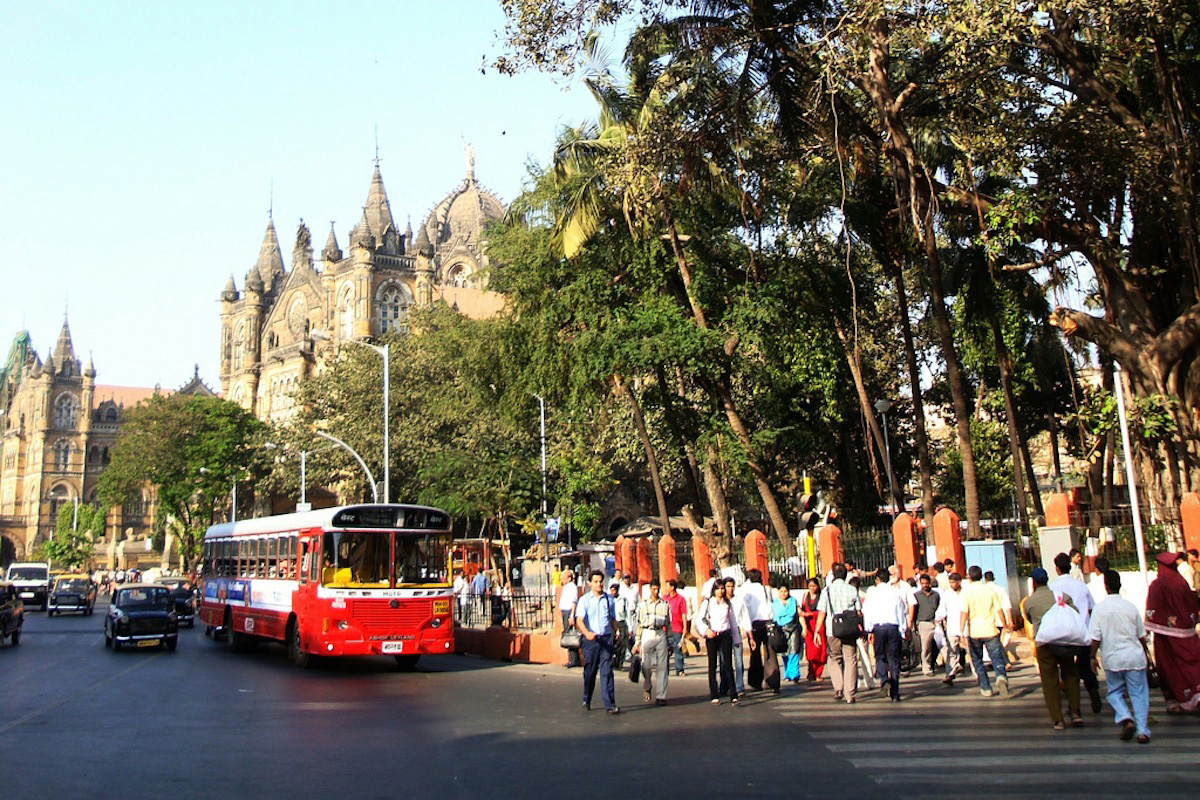 Depending on how you enjoy Mumbai, you could spend more of your 1 month in India within the city, exploring its many markets and bazaars or even beaches, such as the famous Chowpatty Beach. Or, use the city as a base for easy day trips, such as to the city of Pune further inland in Maharashtra state, or further east to Aurangabad, which is home to a fake version of the Taj Mahal.
Overall, I recommend spending between 4-8 days of your 1 month in India in Mumbai – on the lower end if you simply explore this most famous of Indian cities, and higher if you dig into the surrounding region.
Goa, Karnataka and Kerala
Fly or take a train from Mumbai to Goa, India's popular, Portuguese-inflected beach state, where many of the best things to do in India are located. In spite of having gained a reputation as a party-drug wasteland, it's still possible to find serenity and beauty in Goa, especially the southern part, during your 4 weeks in India. Goa, in my opinion, is the best place to stay for a month in India.
I particularly love Palolem Beach, near Goa's southern border with Karnataka, although it has developed much faster in recent years than I would've liked. Still, there's nothing you'll see during your one month India itinerary quite like the forest of palm trees that exists behind the perfectly semicircular beach. Besides, if the crowds are too much for you, it's easy to bike or take a taxi to the quieter beaches of Agonda and Karwar, which is actually located in Karnataka.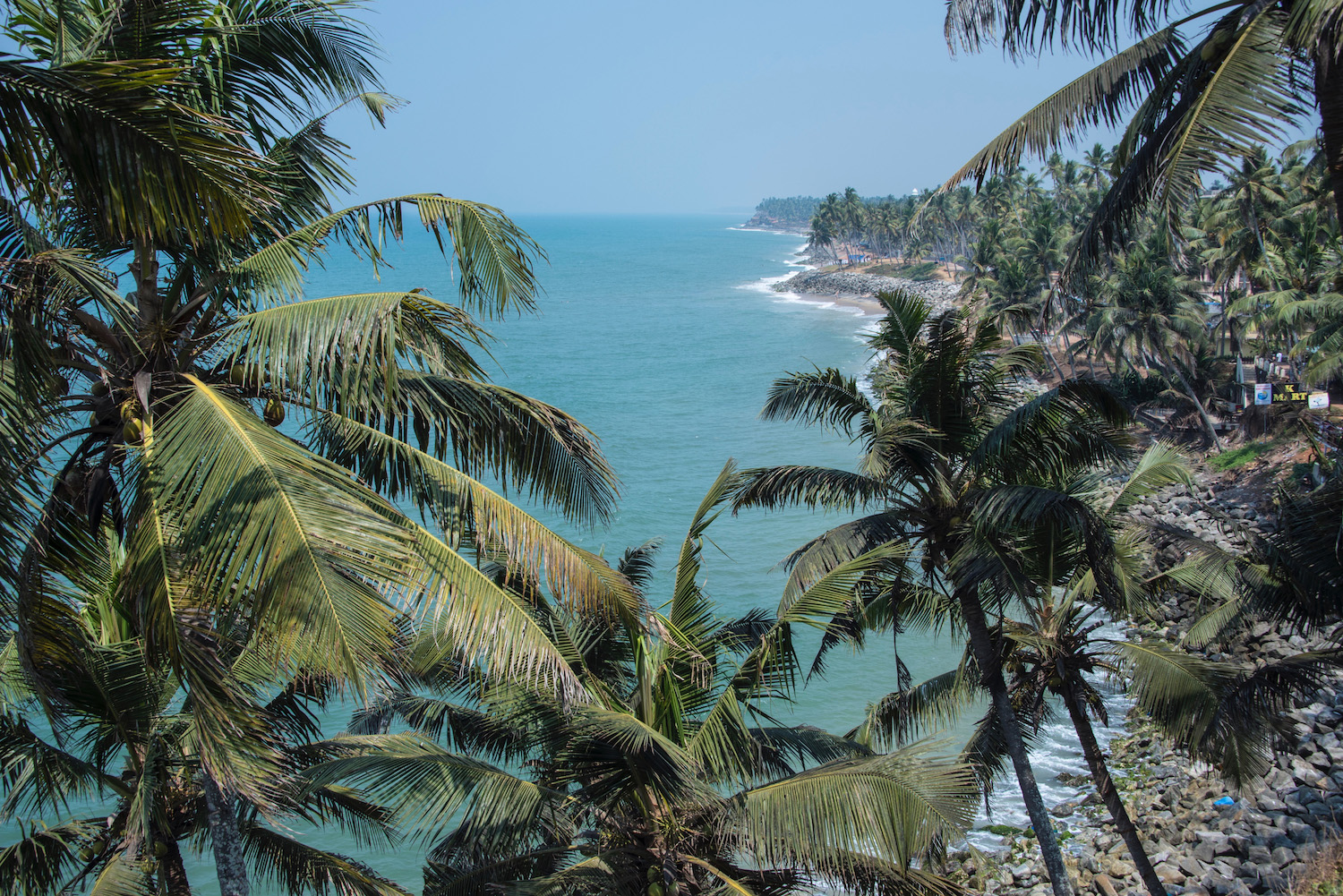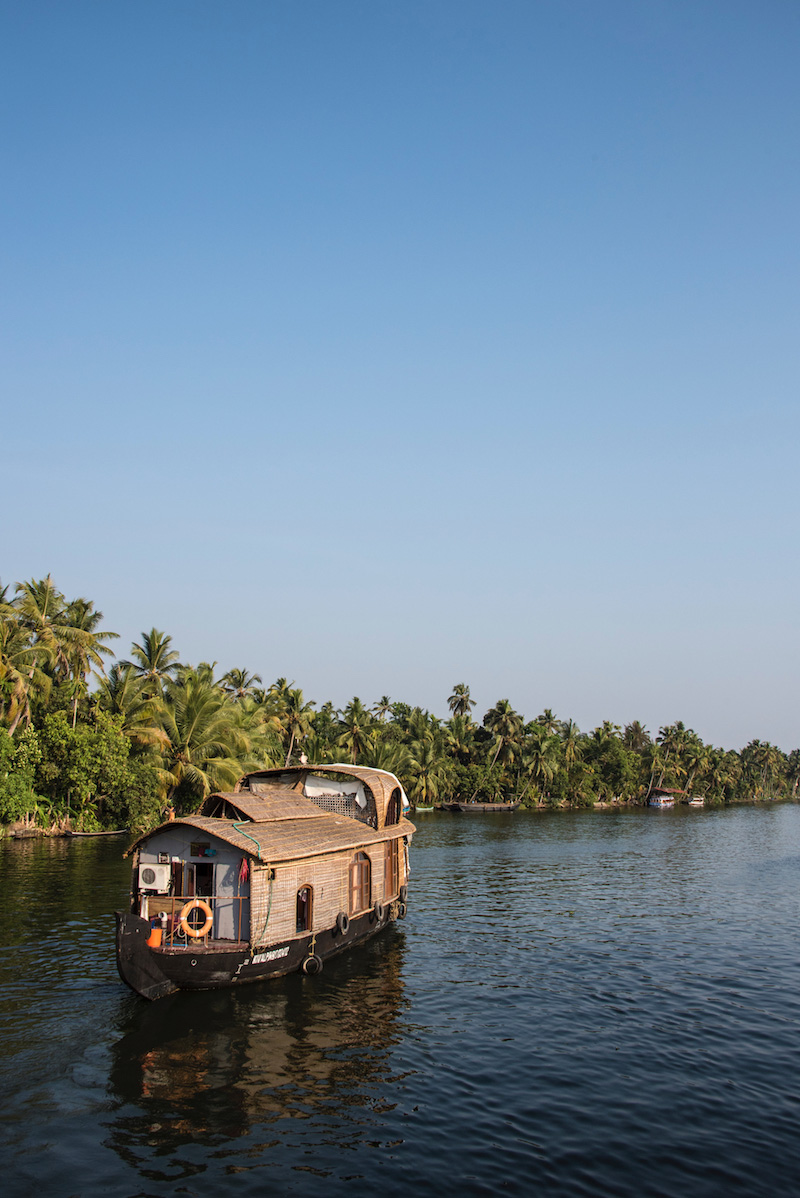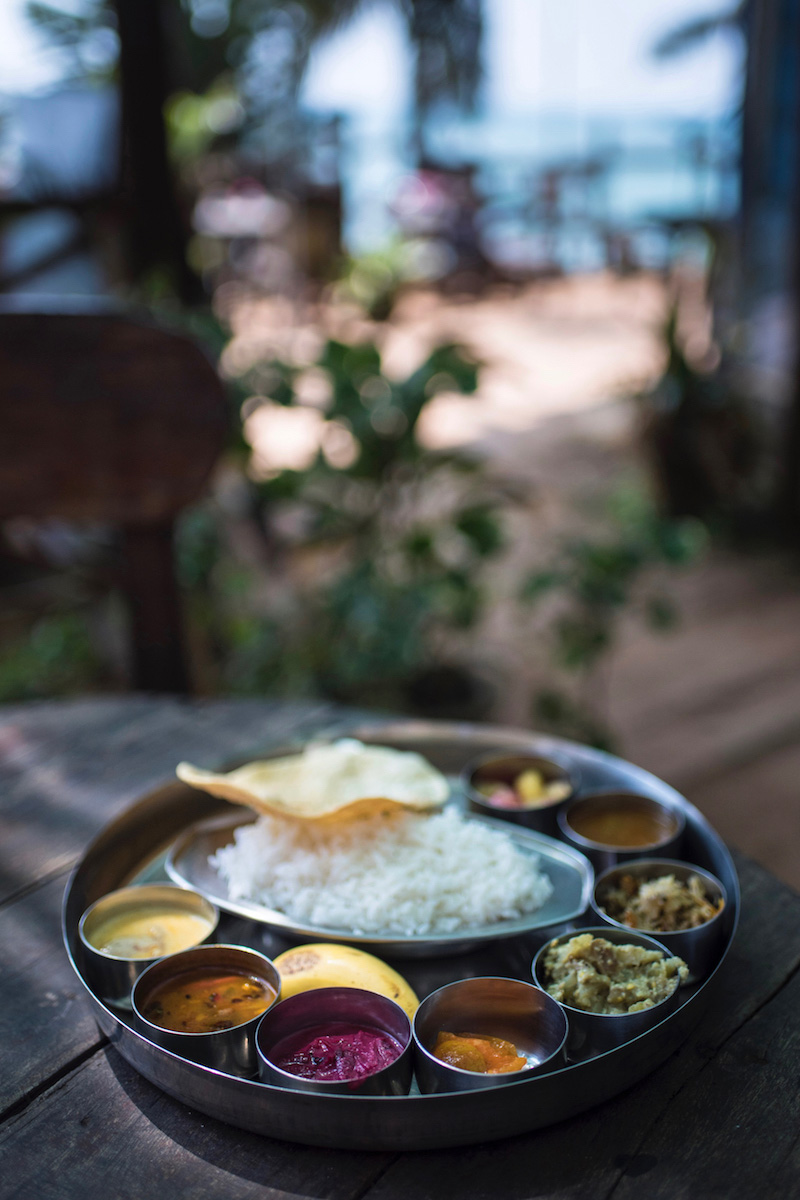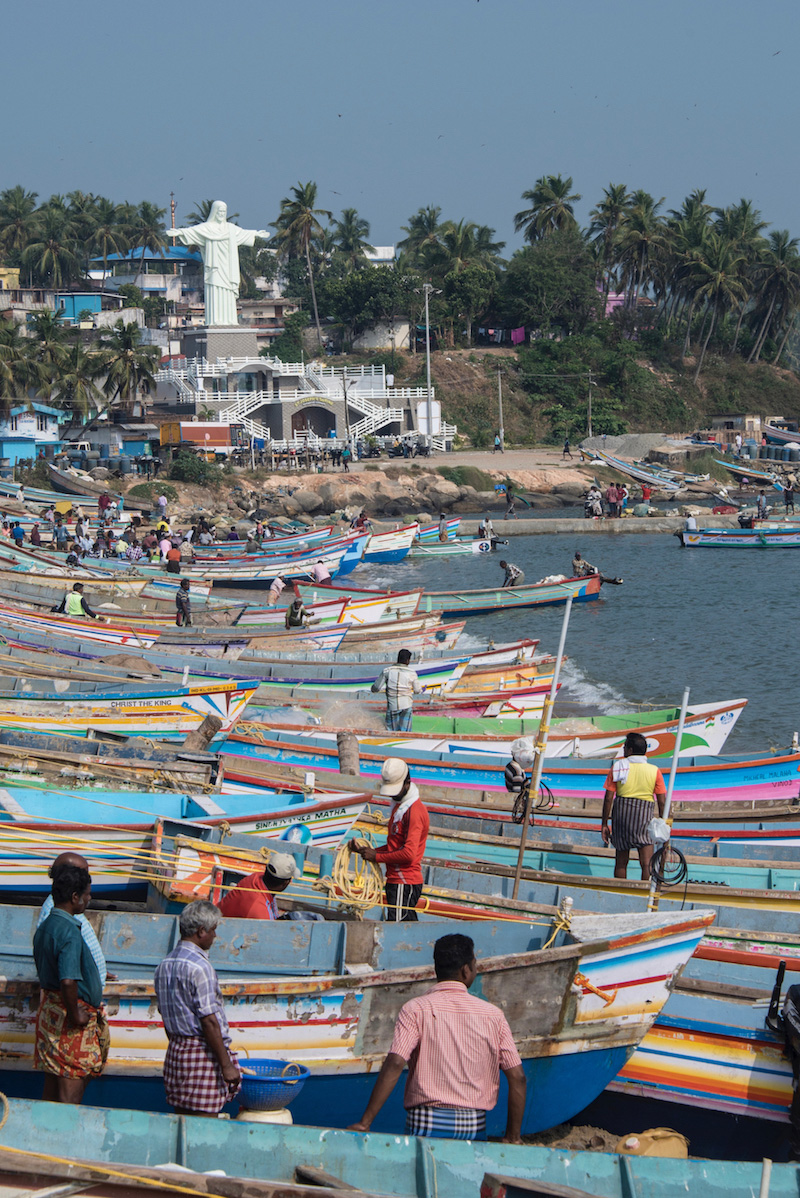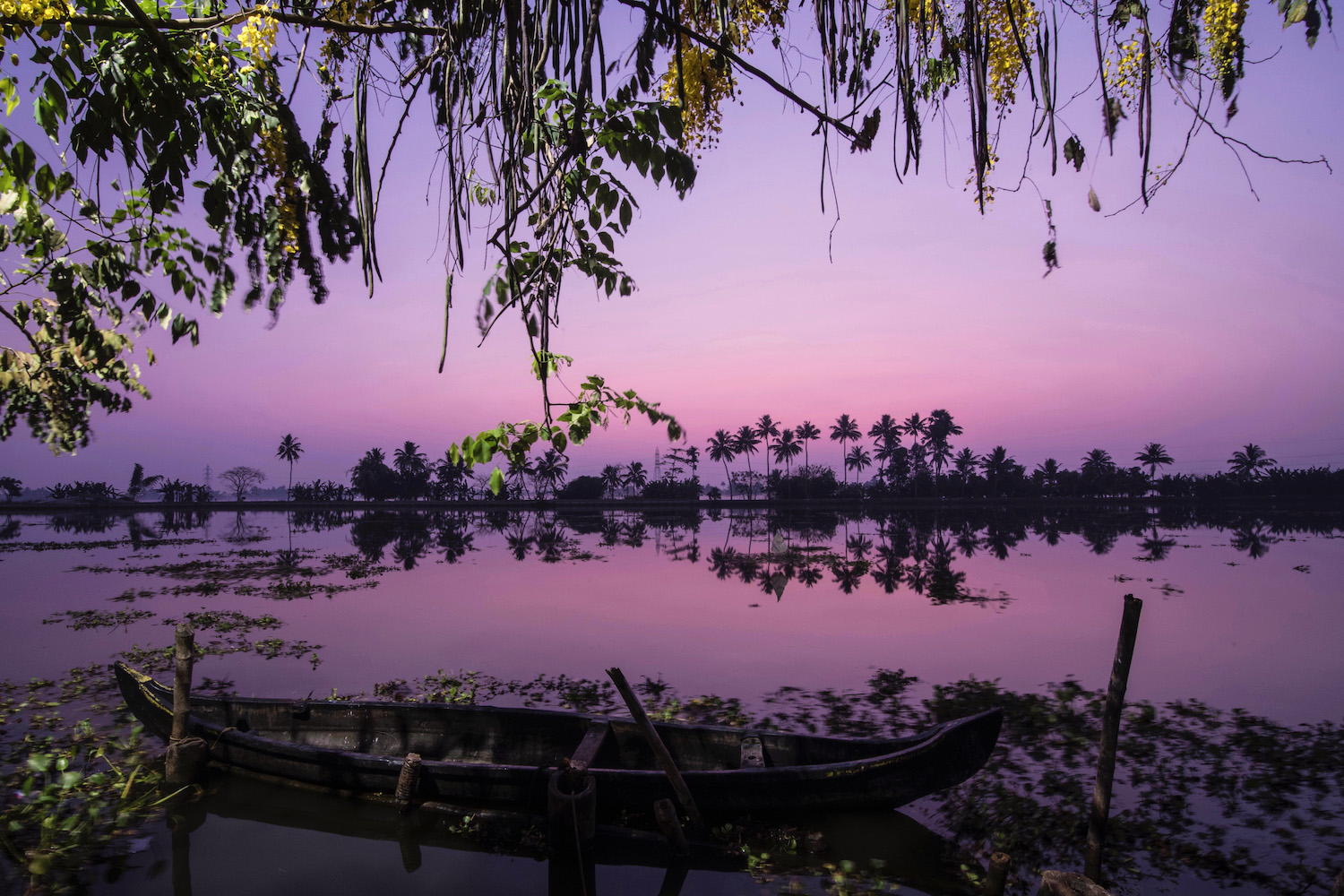 If seeing India in a month is a flexible timeframe, you could continue south into Karnataka, exploring beaches along the way, or taking in history in the city of Mysore, or modernity in tech hub Bangalore. Alternatively, continue even further south and enjoy the backwaters and beaches of Kerala, starting in Kochi and ending in its capital city Thiruvananthapuram.
In total, I recommend spending between 7-10 days exploring India's central and southern west coast, depending on how far south you go during your one month in India.
Delhi and the Taj Mahal
Whether you wrap up the beachy portion of your one month in India in Goa or Kerala, fly to the Indian capital of Delhi for a very dramatic transition. Delhi is as crazy and congested as Mumbai, but its decidedly landlocked nature makes it stuffier—and, in the summer, hotter.
Of course, Delhi is also significantly more interesting than Mumbai in my opinion, so I can deal with some hassle here during my month in India. Walk under the regal India Gate, erected to commemorate the Republic of India in 1947, or explore historical and religious sites such as the Red Fort, the Qutb Minar (a Muslim holy site built on top of and using Jain ruins) or the Lotus Temple, which serves people of the Baha'i Faith. Alternatively visit the Birla House, where Gandhi was assassinated.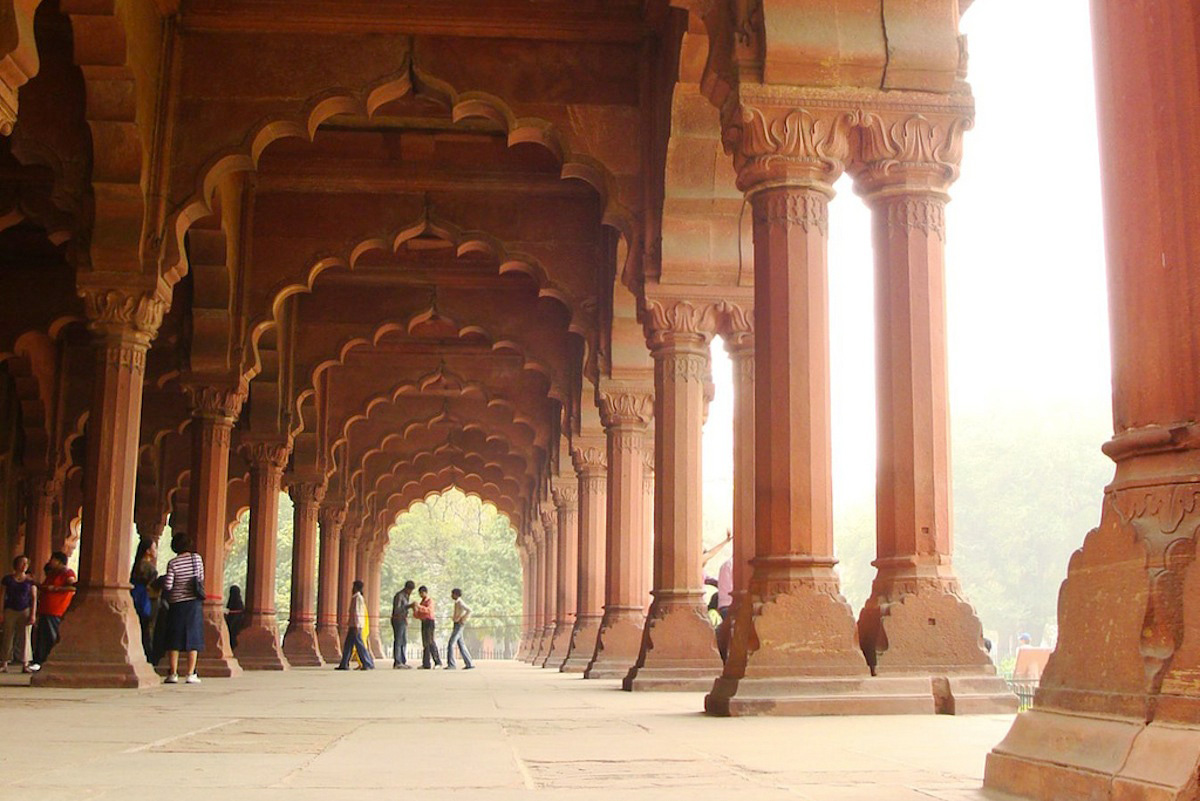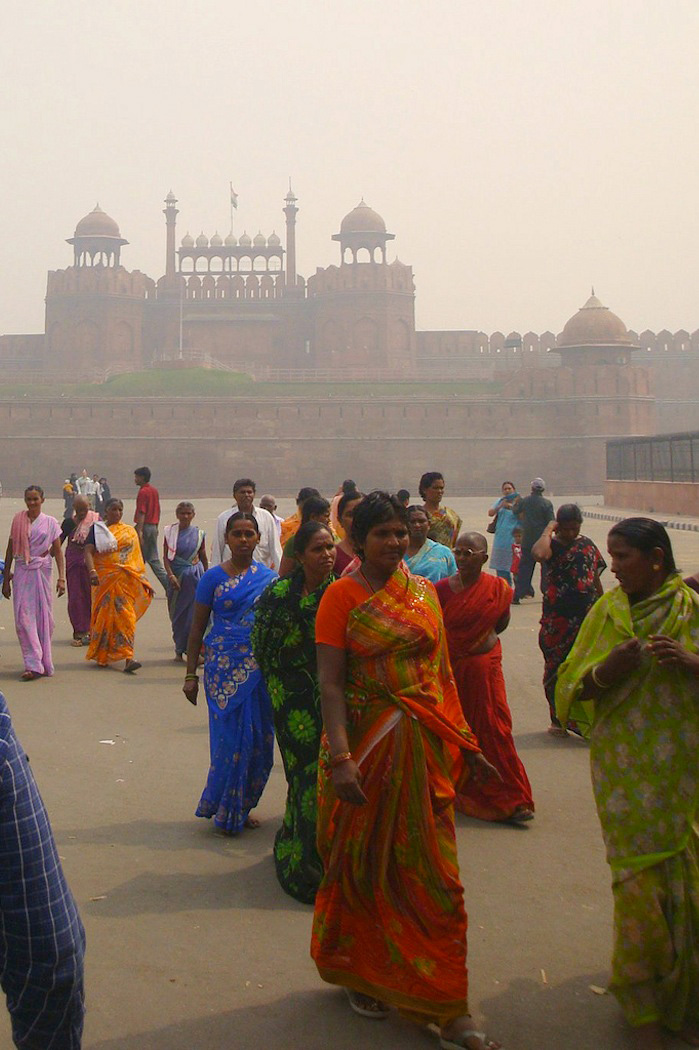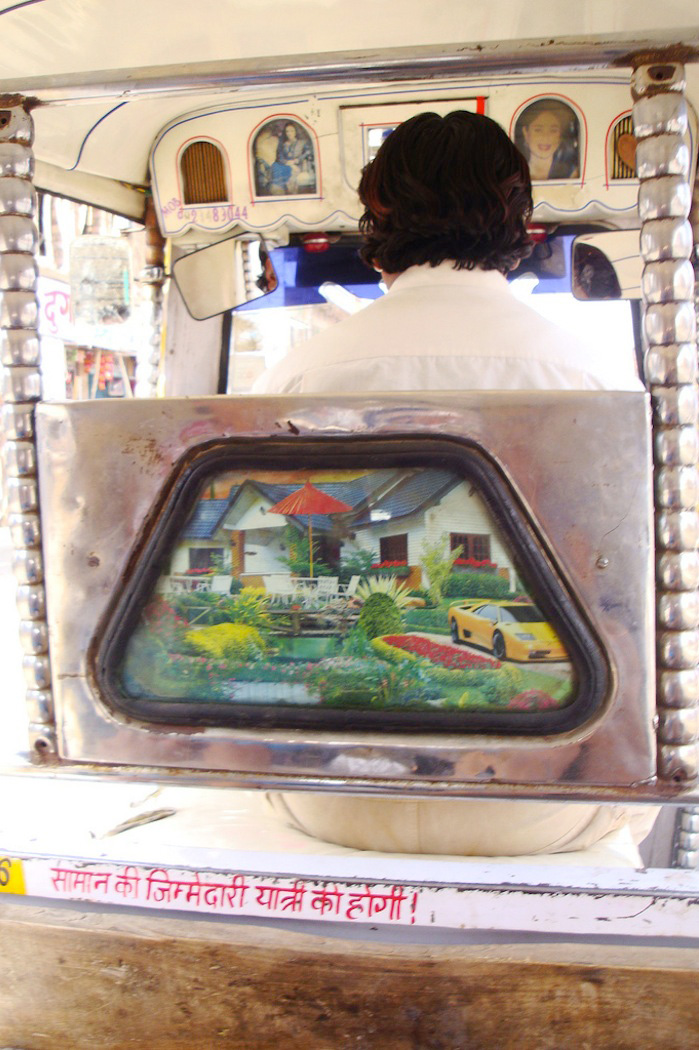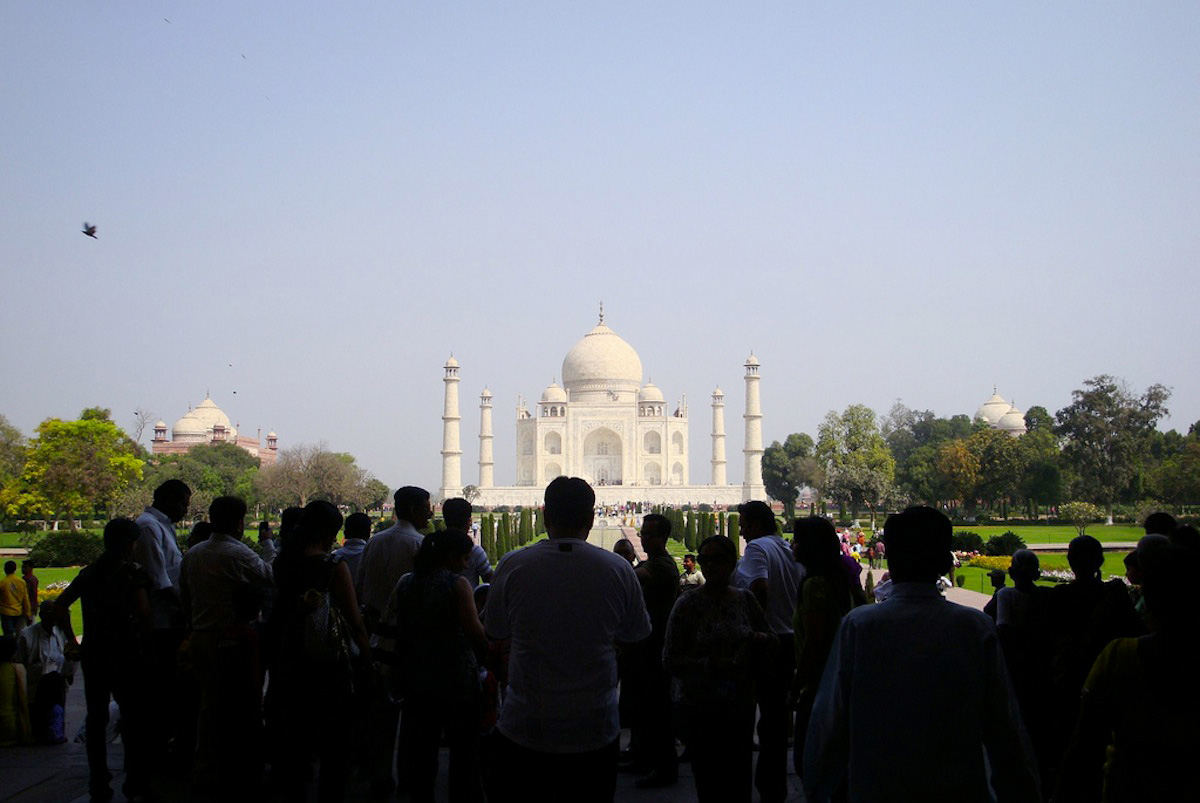 Delhi also happens to be the gateway to the Taj Mahal, India's most iconic tourist attraction, one frequent trains make it easy to visit (NOTE: be extremely cautious of scammers at New Delhi Railway Station). The city of Agra doesn't have a lot else to offer, save for the Taj, the Fatehpur Sikri citadel and a small fort bearing the name of the city. If you have more time than 4 weeks in India, you could take a (long) train ride to Varanasi, a city that's very holy among Hindus.
Overall, I recommend spending between 5-7 days of your one month in India in Delhi and its vicinity, staying on the high end of this value for your 1 month India itinerary if you do decide to continue on to Varanasi.
Rajasthan
End your India one month in itinerary in Rajasthan, a mountainous, desert-filled, historically Muslim region that's accessible via the "pink city" of Jaipur, which is just five hours by train from Delhi. Stay within its terracotta-colored walls, where attractions include the City Palace, Observatory and the regal Hawa Mahal, or ride an elephant up the nearby Amber Fort.
From Jaipur, continue heading into the desert to the "blue city" of Jodhpur, home to the iconic Mehrangarh Fort. If you really love the desert, continue to the city of Jaisalmer, where you can take a camel safari all the way to the border of Pakistan. No matter where you go in Rajasthan, this mystical state exemplifies why it's such a great experience to explore India for a month.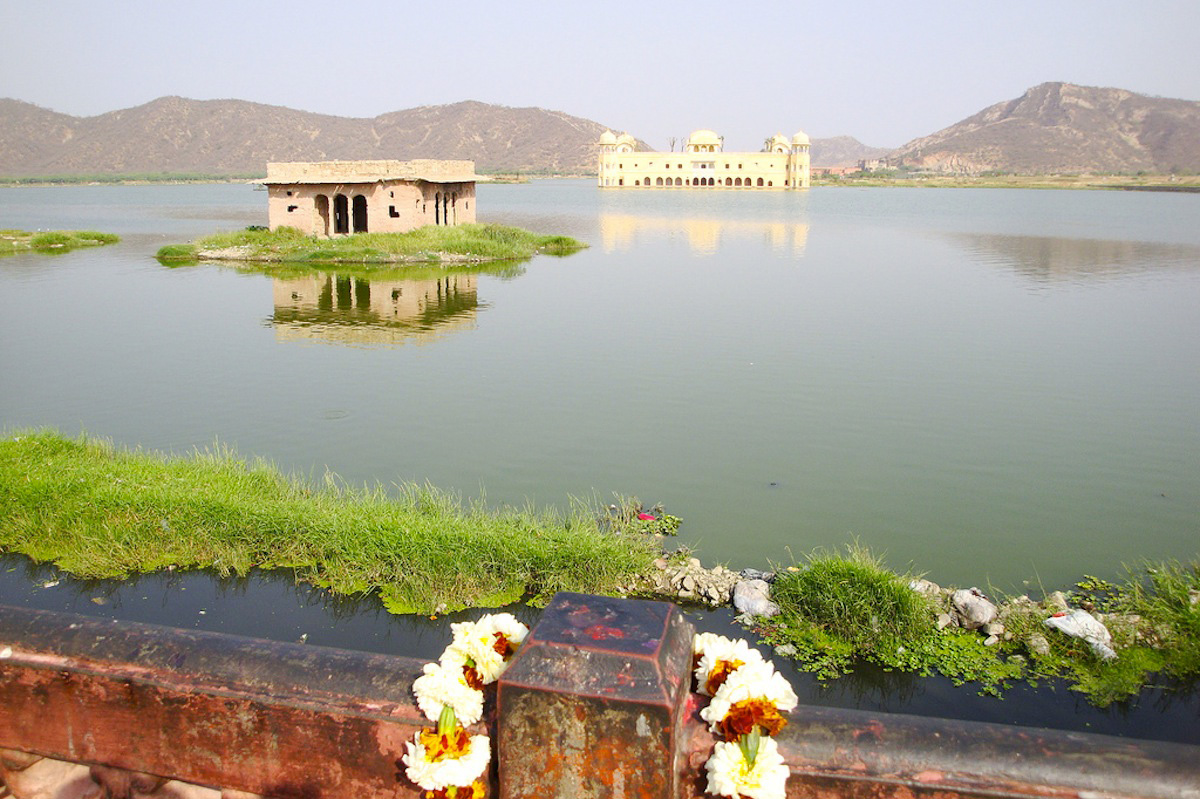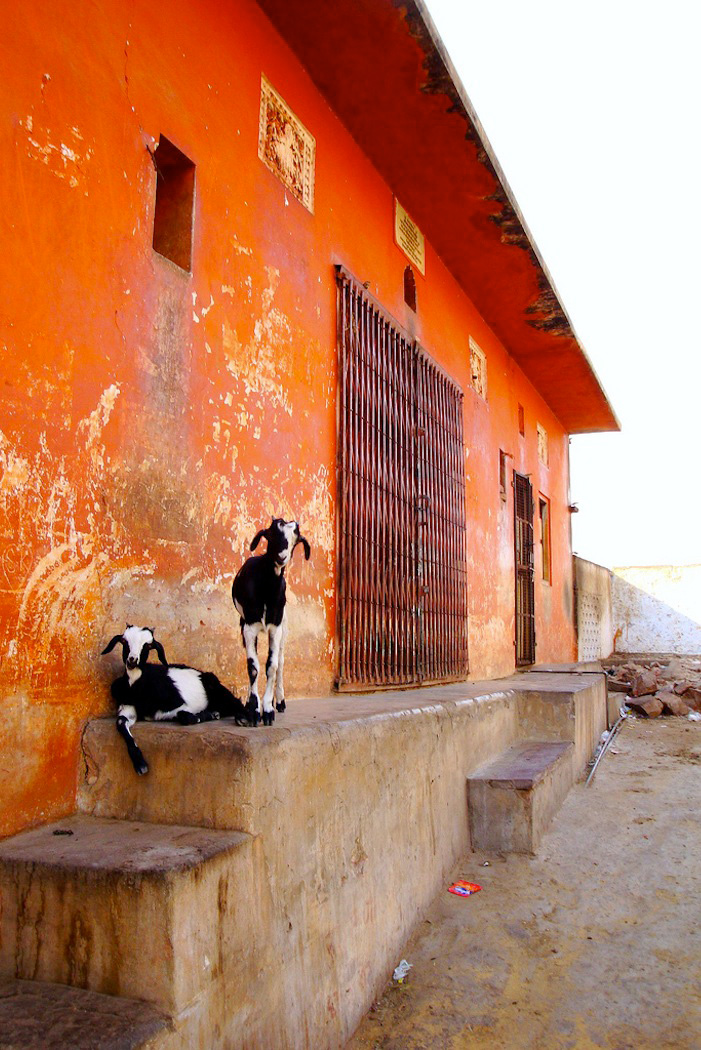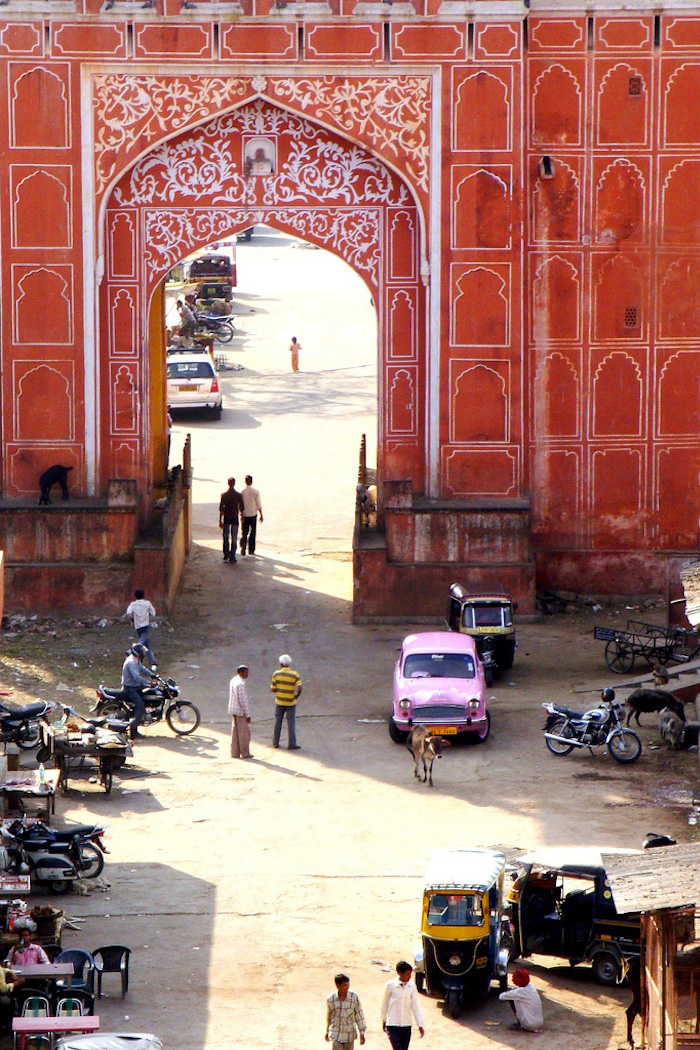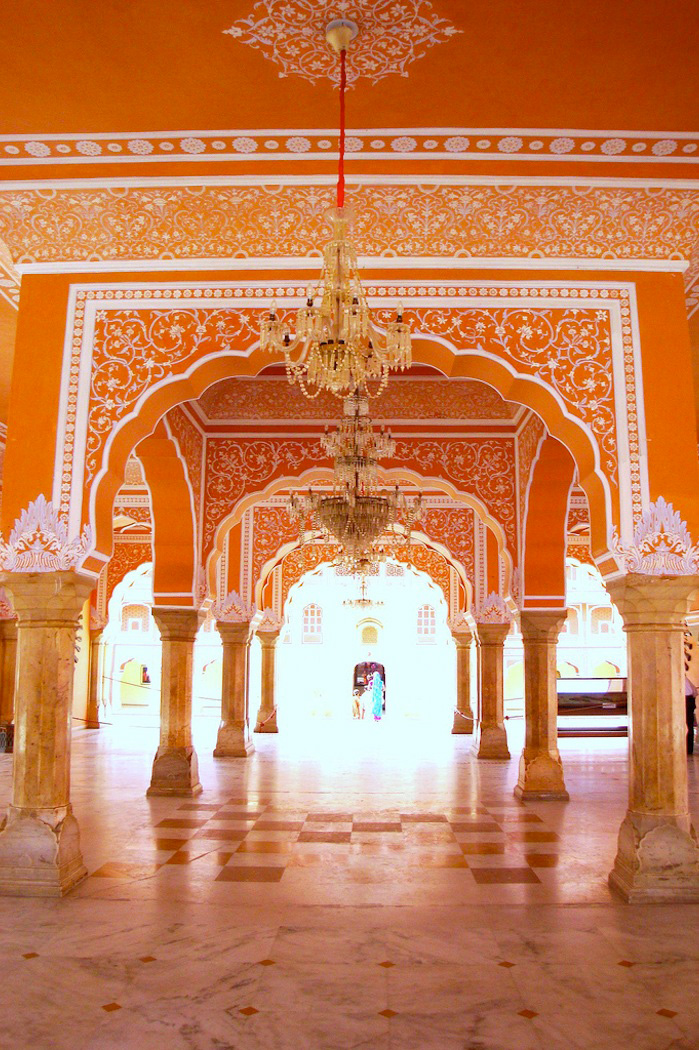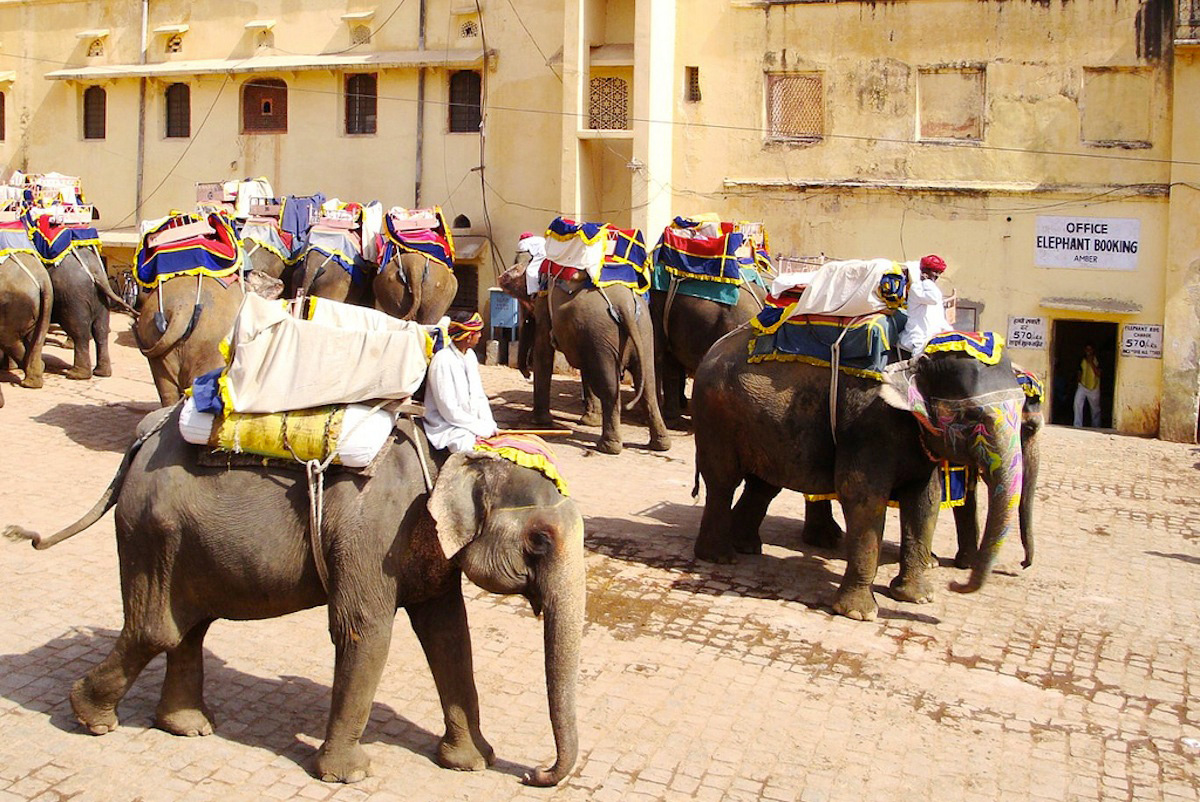 One of the most famous structures in Rajasthan is the Floating Palace in the city of Udaipur, which is home to one of the world's only 7-star hotels. Even if you can't afford its prices (god knows I can't), the great thing about Rajasthan is that you can enjoy a very nice room for very cheap – I loved the Hotel Umaid Bhawan in Jaipur and Ratan Villas in Jodhpur.
Overall, I recommend spending between 5-7 days of your one month in India in Rajasthan, again more if you take the excursion to Jaisalmer, before flying back to Mumbai and then, to other destinations if you plan to spend a month in India, be it somewhere near Mumbai or elsewhere.
NOTE: You might notice that if you stick to the low end of my recommendations, it doesn't quite add up to a month in India. This is deliberate—thanks to poor infrastructure in prevalent scams in India, you shouldn't expect to ever be on schedule.
Other Places to Travel in India
Although you'll be hard pressed to squeeze much more into an India one month itinerary that I've listed here, there are a few other spots you might consider:
Chennai and Tamil Nadu
Kolkata and West Bengal
Darjeeling and the Himalayan Foothills
Rishikesh, aka the Yoga City
Kashmir, Ladakh and Leh
Amritsar and the Pakistan Border Area
Is One Month in India Enough?
I've spent 1 month in India on more than a few occasions, which has led me to draw two major conclusions. First, you could easily spend six months or even a year in India in a single trip and still not see anything. India is less a single country and more the subcontinent as which it's described in geography textbooks, consisting of multiple nations, cultures and languages, all of which deserve a closer look than you're probably planning to give.
However, if you're now thinking an India itinerary 1 month or (shorter) won't be sufficient, I urge you to re-consider. India is a full-on, full-stress destination. I don't regret having taken many relatively short trips—and, if given the option, I absolutely wouldn't combine them into one very long visit.
Is India Bearable?
I'll be honest: I spent 1 month in India (on several occasions, to be fair, but never more than a month at a time) and I often found the place unbearable. From the constant scams and hustles, to the heat and polluted air, to all the various health issues (largely foodborne) I seem to encounter every time, India is not an easy place to travel. Certainly, it's the farthest thing from the sort of energy culturally appropriating yoga instructors in the US and Europe seem to embody (though to be fair, I have never used my parents' money to buy my way into an exclusive luxury ashram either).
But you're going to India to drink tea, not to spill it. And while I can't guarantee this India 1 month itinerary will result in a trip completely without street, I do imagine you'll enjoy yourself most times of most days. More than anything, I've given you space to build plenty of rest days into your month in India, so that you can stay put when it comes too much to bear—and trust me, it will!
Other India Travel FAQ
How much money do I need for a month in India?
How much to travel India for a month? You don't need a lot of money for 1 month in India, even if you're a luxury traveler. I'd say most travelers can get by on between 600-3,000 USD during their month in India, not including flights to and from the country. I realize this is a wide range, but it reflects the wide range of options you have in terms of your India travel experience.
Is India cheap to visit?
With the exception of the highest part of the high end, Indian is an extremely cheap country. It's for this reason that I just stated most travelers won't exceed $3,000 in spending in one month in India; most will need far less than this if we're being honest.
Is India safe at night?
Let's move on from the issue of a one month in India budget to something more serious: India has a real problem with personal safety, particularly in Delhi and environs, especially at night and in the case of young women travelers in particular. I won't go so far to say India is not safe at night, but you do need to keep your guard up.
The Bottom Line
In terms of India where to go and what to do, you'll more than have your work cut out for you with a month in India. From megacities like Mumbai and Delhi, to major attractions like the Taj Mahal, to paradisiacal wonderlands like Goa, Kerala and Rajasthan, India is a whole new world waiting to be discovered. This one month in India itinerary might not be exactly the trip you want to take, but it's sure to inspire you to explore. Need personalized help planning your 1 month in India? Consider hiring me as your Travel Coach!