Let's be clear: The average person doesn't understand what an Australia itinerary looks like. I learned this first-hand many years ago in advance of my maiden voyage to Sydney, when a US Customs and Border Patrol officer threatened to detain me when I told him how long he was traveling.
"You're spending more than 1 month in Australia?" he asked, as if I'd just declared membership in the Taliban. He seemed certain that there must've been something nefarious about the purpose of my trip, at least until I reminded him that Australia is the size of the continental US. (Pro tip: There's no better way to get an authority figure off your back than making him feel stupid!)
This Australia travel blog will draw on wisdom I've gained during all my visits Down Under to help you plan the best trip, no matter how long you plan to travel. Here's to hoping no one harasses you on your way there!
Practical Matters
When to Visit Australia
The best time to visit Australia is somewhat subjective, since very little of the country is cold during the winter, and since so much of it is unbearably hot throughout the year. In general, many people prefer to travel during the Southern Hemisphere summer (December-February), though this also coincides with the hottest period in the Red Center and the wet season at the Great Barrier Reef. Personally, I love visiting Australia during the "shoulder" months of October, November, March and April.
Where to Stay in Australia
No matter what shape your Australia 1 month itinerary ultimately takes, where you stay is the most important foundation you can lay. With this being said, hotels in Australia (I'm thinking Sydney's Little Albion and Treasury on Collins in Melbourne) can quickly bankrupt you, so plan carefully. For longer stays in cities, you might rent Airbnb apartments, while you can reserve splurges for unique properties such as Sails in the Desert near Uluru and Niramaya Villas & Spa in Port Douglas.
How to Get Around Australia
Not taking a road trip around Australia? You might wish you were when you discover how sparse the public transport in Australia can be. It's not terrible, of course—Greyhound Buses run just about everywhere in the country, and rail systems in Sydney and Melbourne are actually quite good. But due to the size of Australia and the expense of rather remedial buses and trains, the small premium of being behind the wheel yourself can quickly seem worth it, even if you're traveling on a budget. This is especially true for longer jaunts, such as a 6 month trip around Australia itinerary.
TIP: When it comes to getting into Australia, make sure you apply for an Australia ETA in advance.
Money, Cost and Communications
Speaking of which, I won't mince words: Australia is expensive, even if the weak Australian dollar (as of mid-2023) takes the edge off somewhat. In general, I'd say that even backpackers can expect to pay 100 AUD per-person, per-day in Australia, and even this is somewhat conservative. In spite of the high cost of traveling in Australia and the generally high standard of living, communication remains a problem. WiFi is very slow and not as widespread as it should be; mobile data packages are exorbitantly priced.
Get Your Australia eSIM Today!
The good news? eSIM technology has now made its way to Australia. The better news? If you buy your Australia eSIM online today, you can be connected the moment you land in Sydney!
Places to Visit in Australia
Sydney
Many an Australia travel itinerary will begin in Sydney, and with good reason. Even from the plane, the sight of Sydney Opera House and the Sydney Harbour Bridge will stir emotions deep within you, to say nothing of how fulfilling it is to visit other places in the city, such as rubbing elbows with animals at Taronga Zoo and eating seafood in Darling Harbour.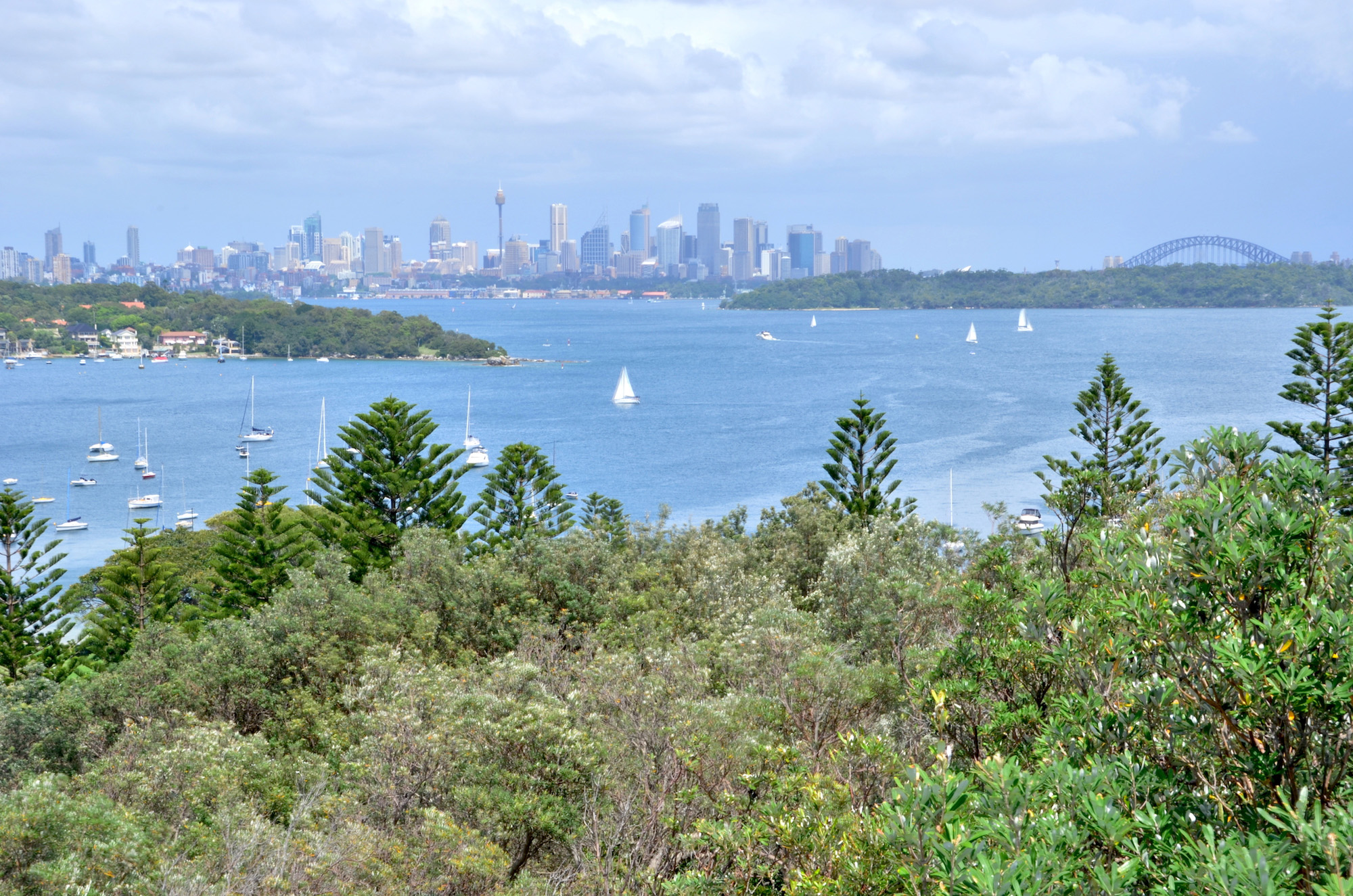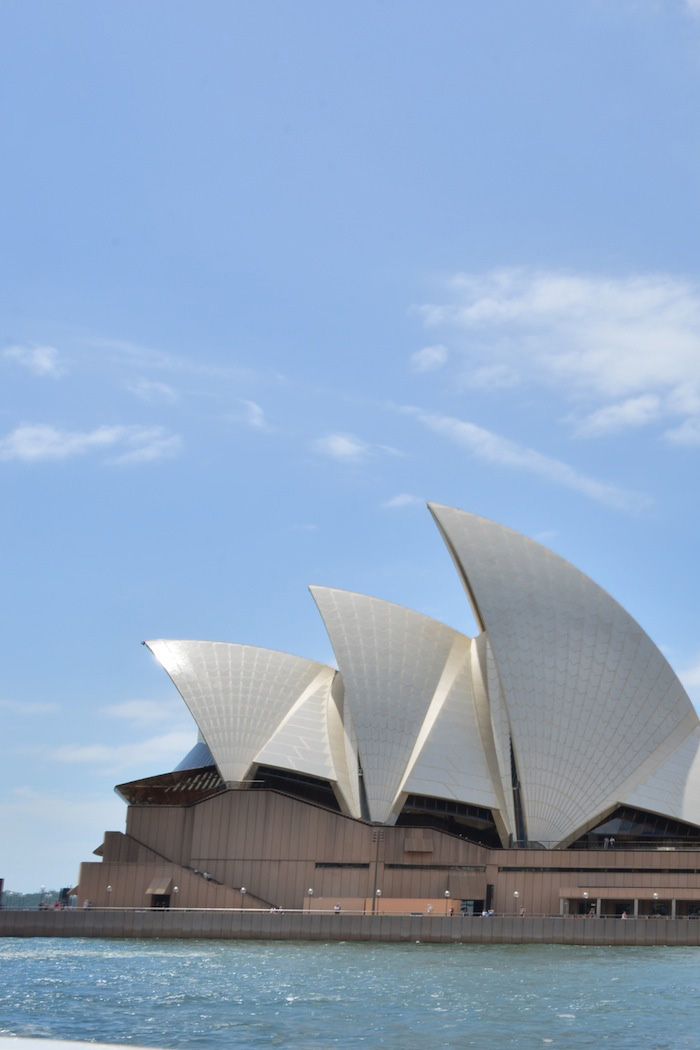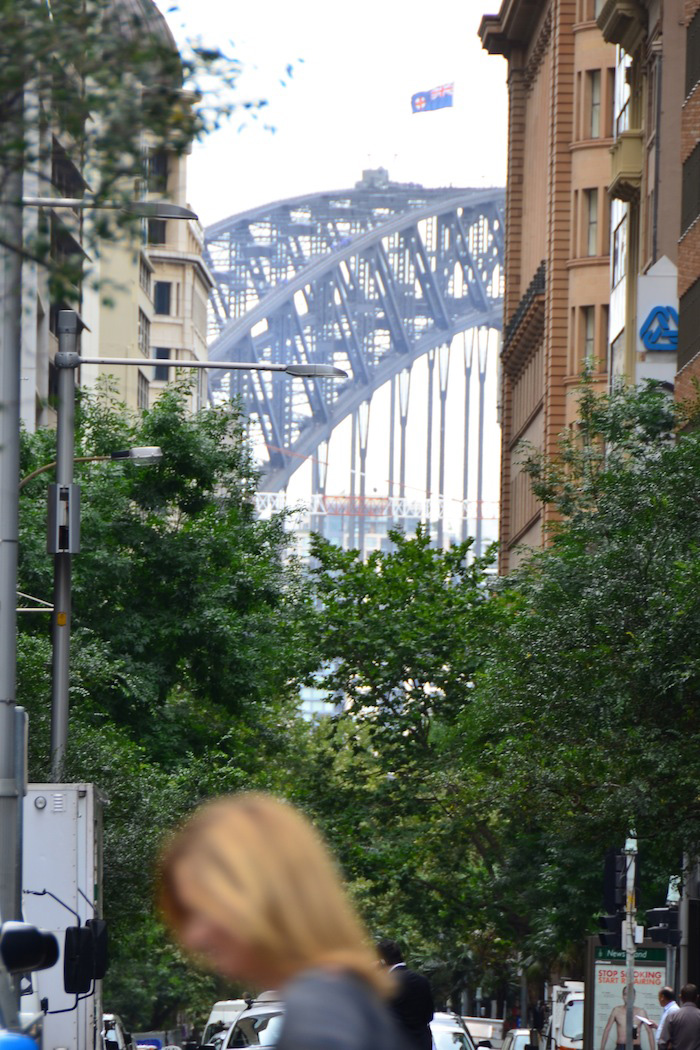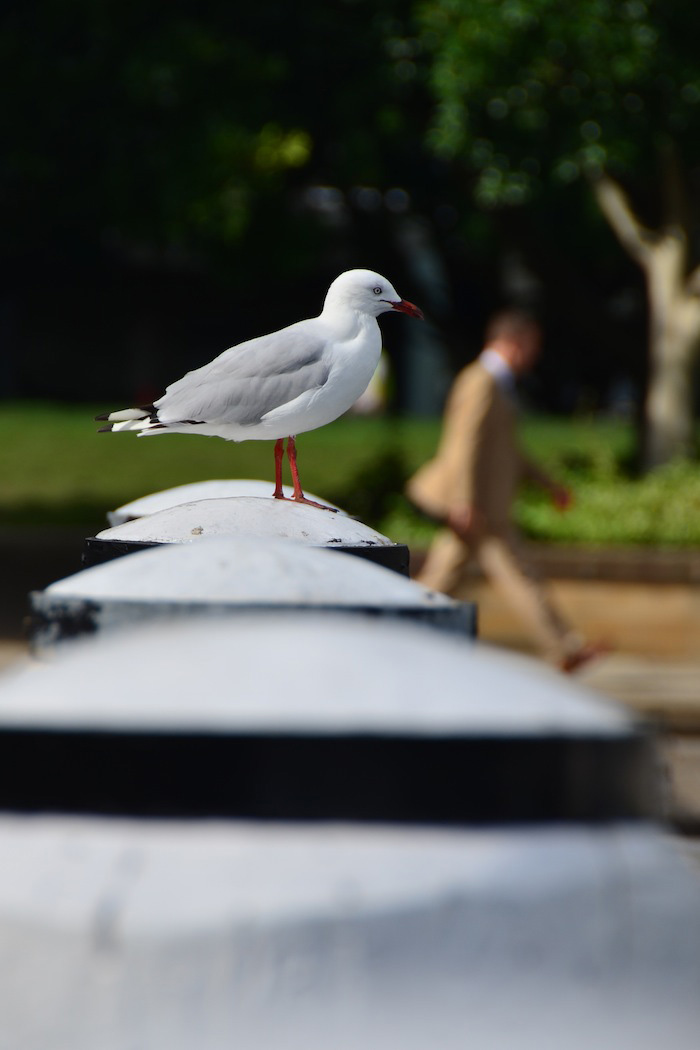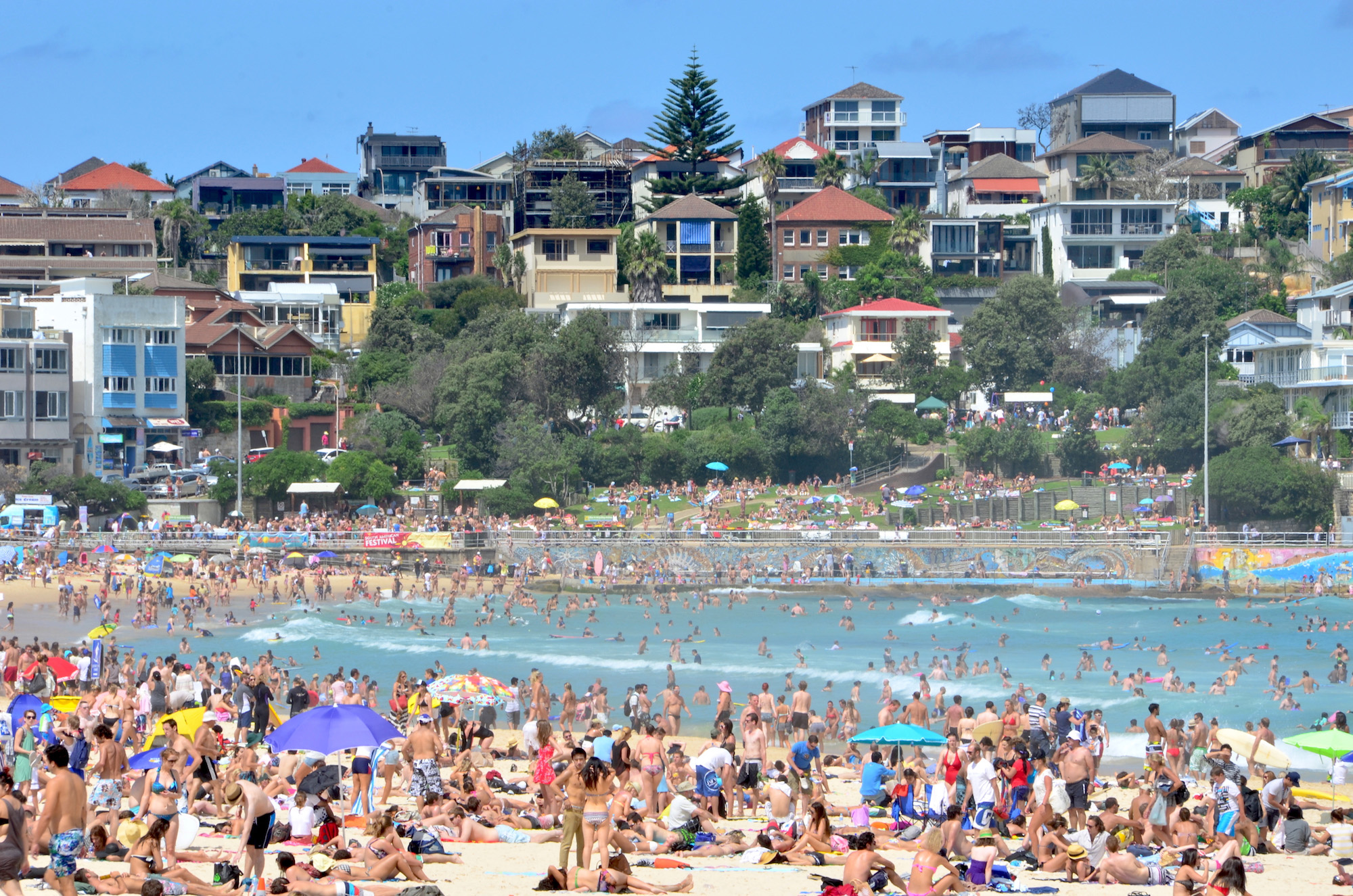 And that's not even speaking about excellent beaches, be they ones close to the city like Bondi and Coogee, or further afield in Manly. Ditto for the Blue Mountains, which are more of a day trip from Sydney than a city center destination, but that should definitely be part of your trip if you're staying more than a few days.
Melbourne
I've long preferred Melbourne to Sydney, in spite of the fact that Sydney is larger and more beautiful, at least in terms of its natural setting. Melbourne simply seems more cosmopolitan, from bohemian Fitzroy to ocean-hugging St. Kilda, to say nothing of how I prefer the city's milder climate more the older I get.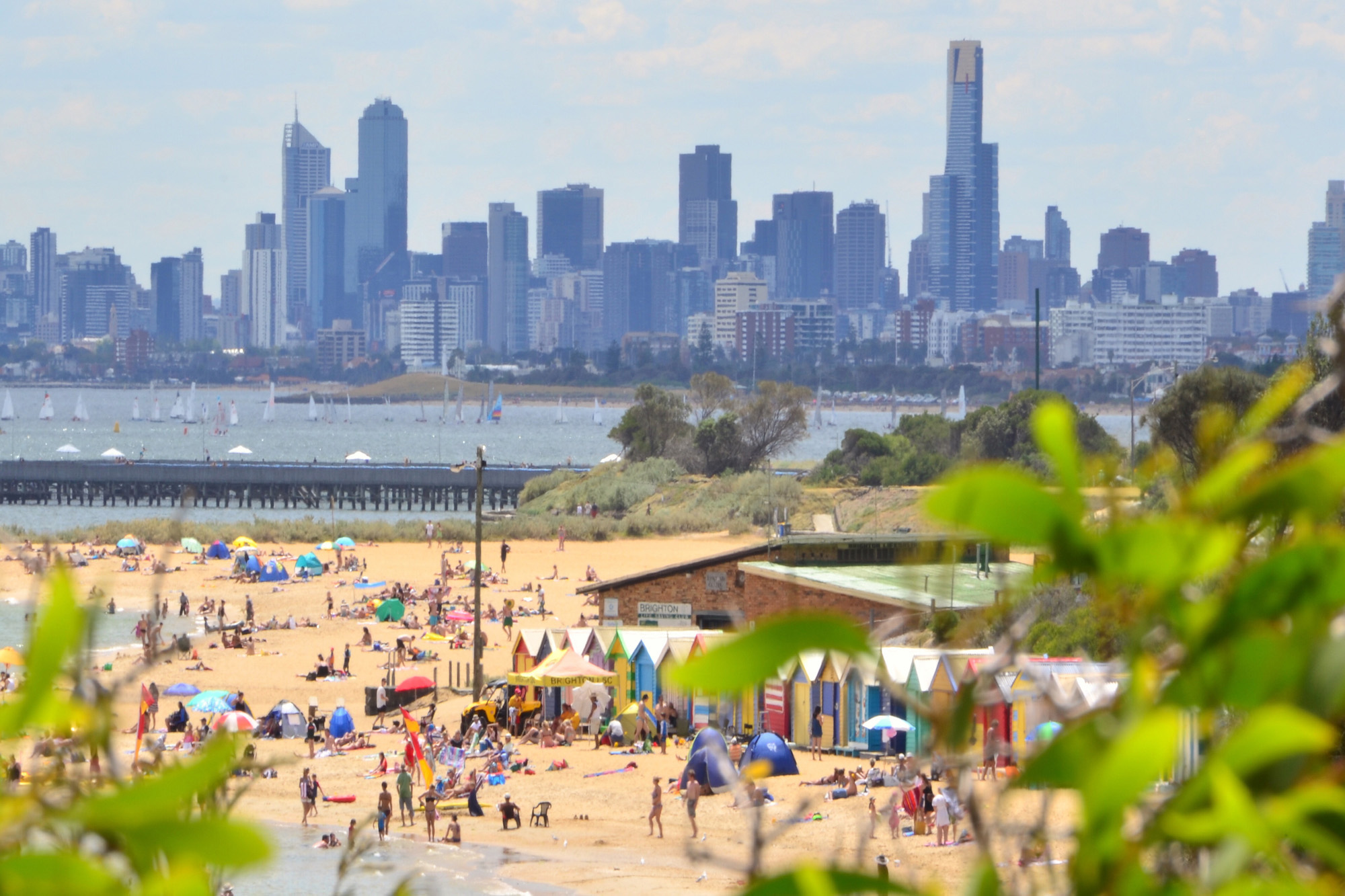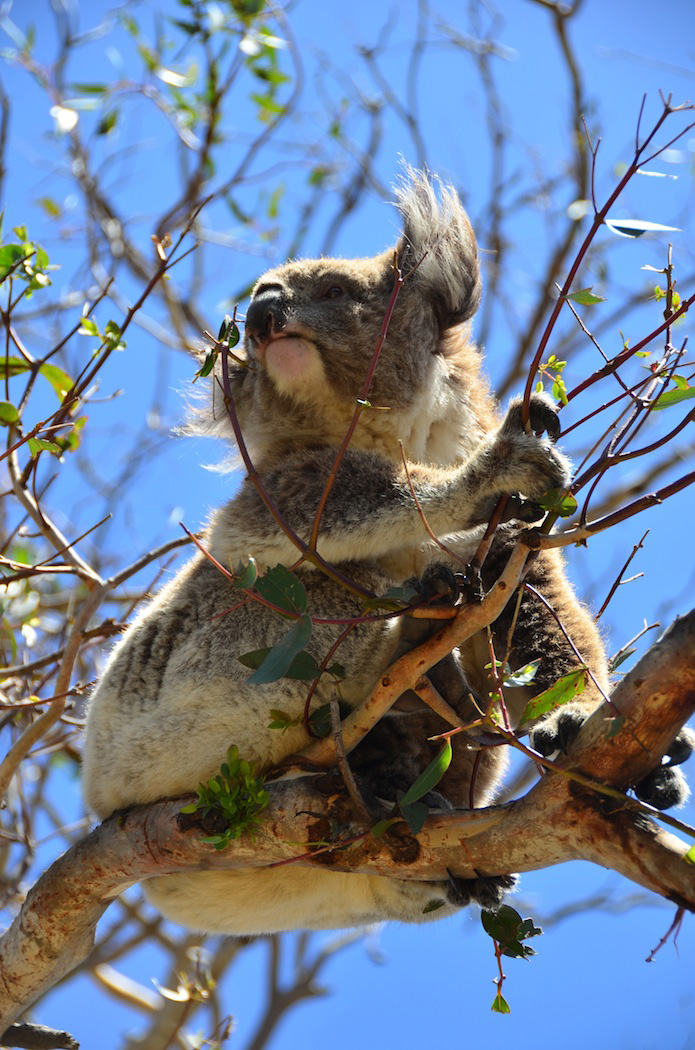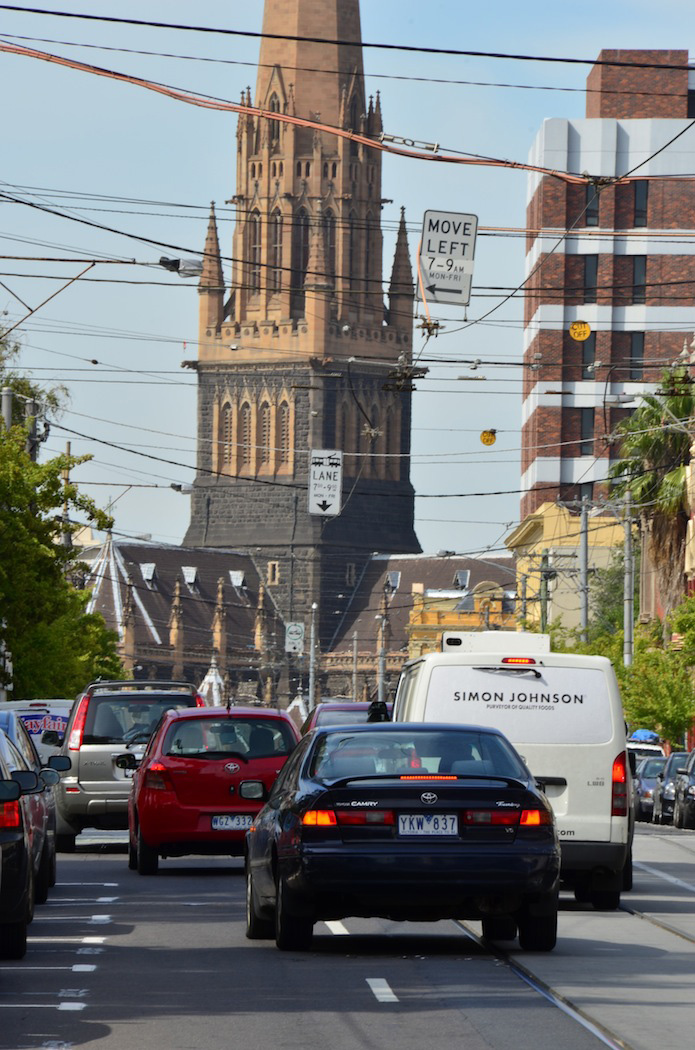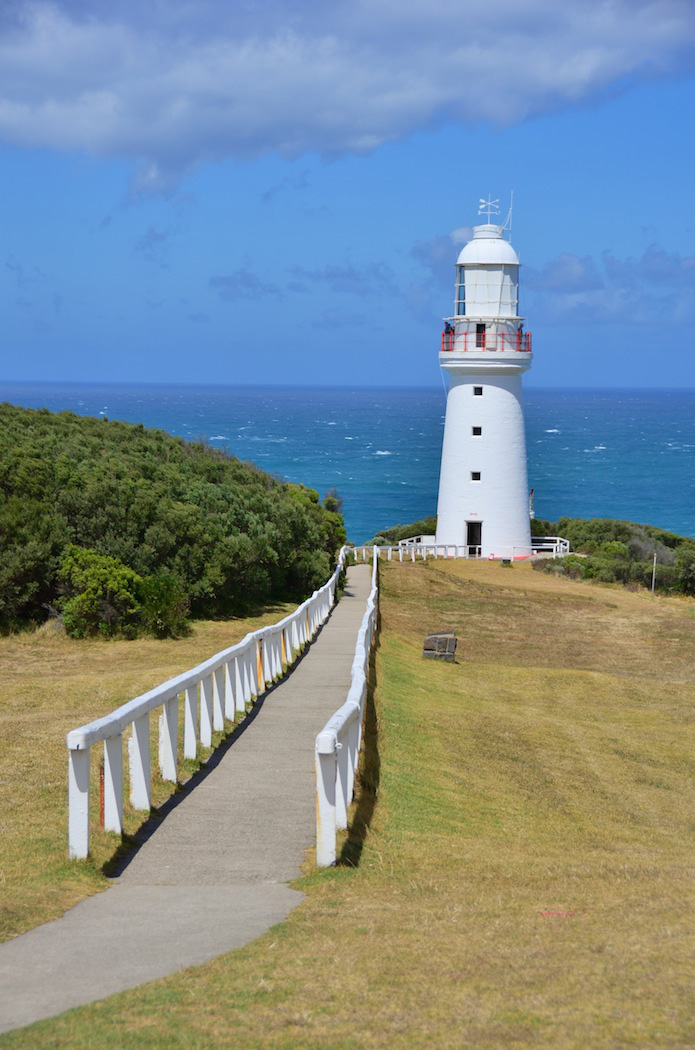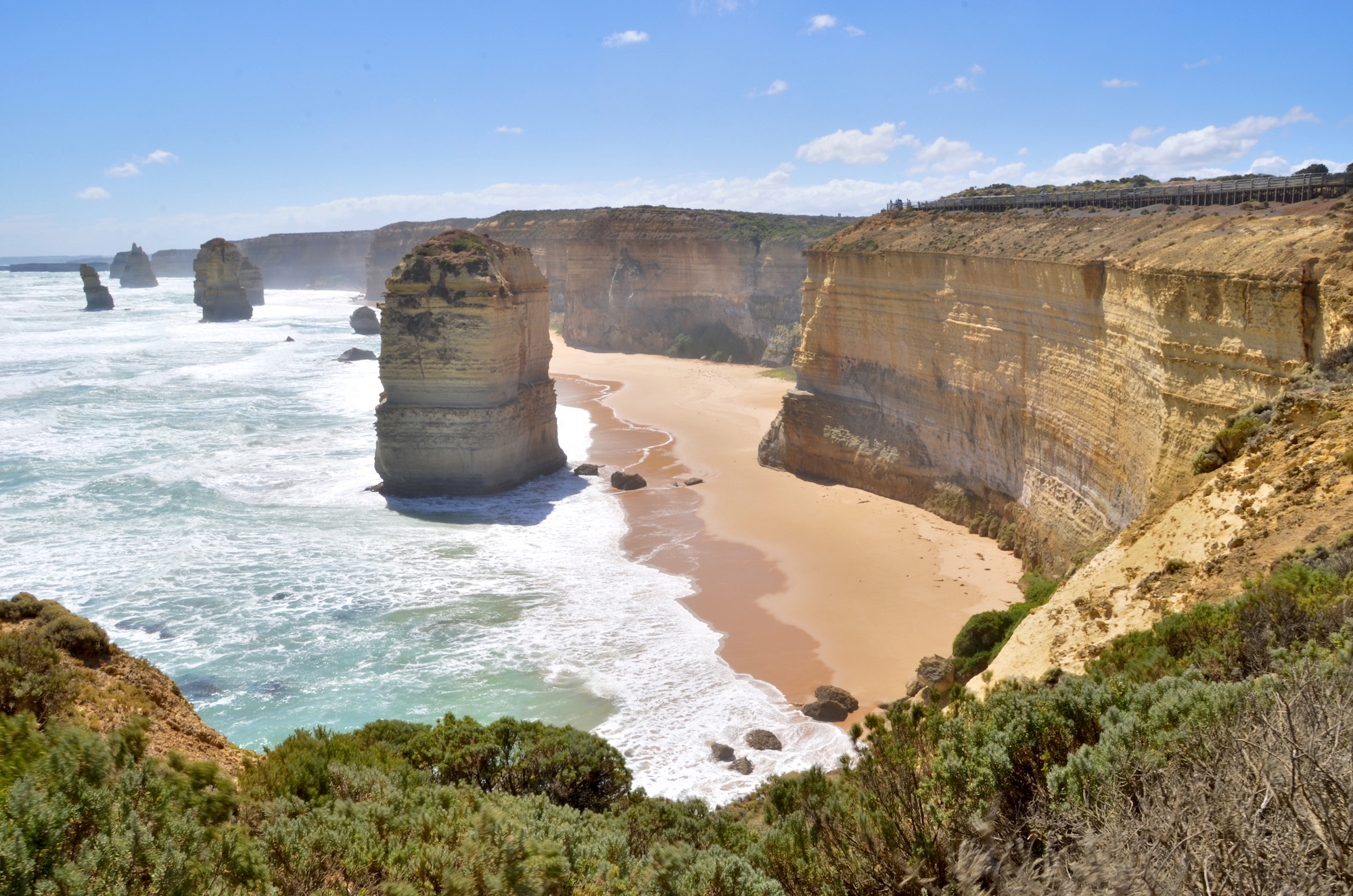 Another reason I feature Melbourne so prominently in this Australia one month itinerary? The Great Ocean Road, which you can see either on a day trip from Melbourne or as a standalone destination. This is probably the most gorgeous scenery in the vicinity of so-called "Urban Australia," though you can actually have a less impressive coastal experience closer to Melbourne's center, in the form of Brighton Beach and its colorful "bathing boxes."
Uluru and the Red Center
Perhaps my favorite place I saw when I first spent one month in Australia was the aptly-named Red Center. With this being said, you should avoid some common pitfalls of taking a trip to this part of Australia to ensure that you actually enjoy your trip. Namely, stay in Yulara (the town closest to Uluru, aka Ayers Rock) and not Alice Springs (which is boring and unfulfilling).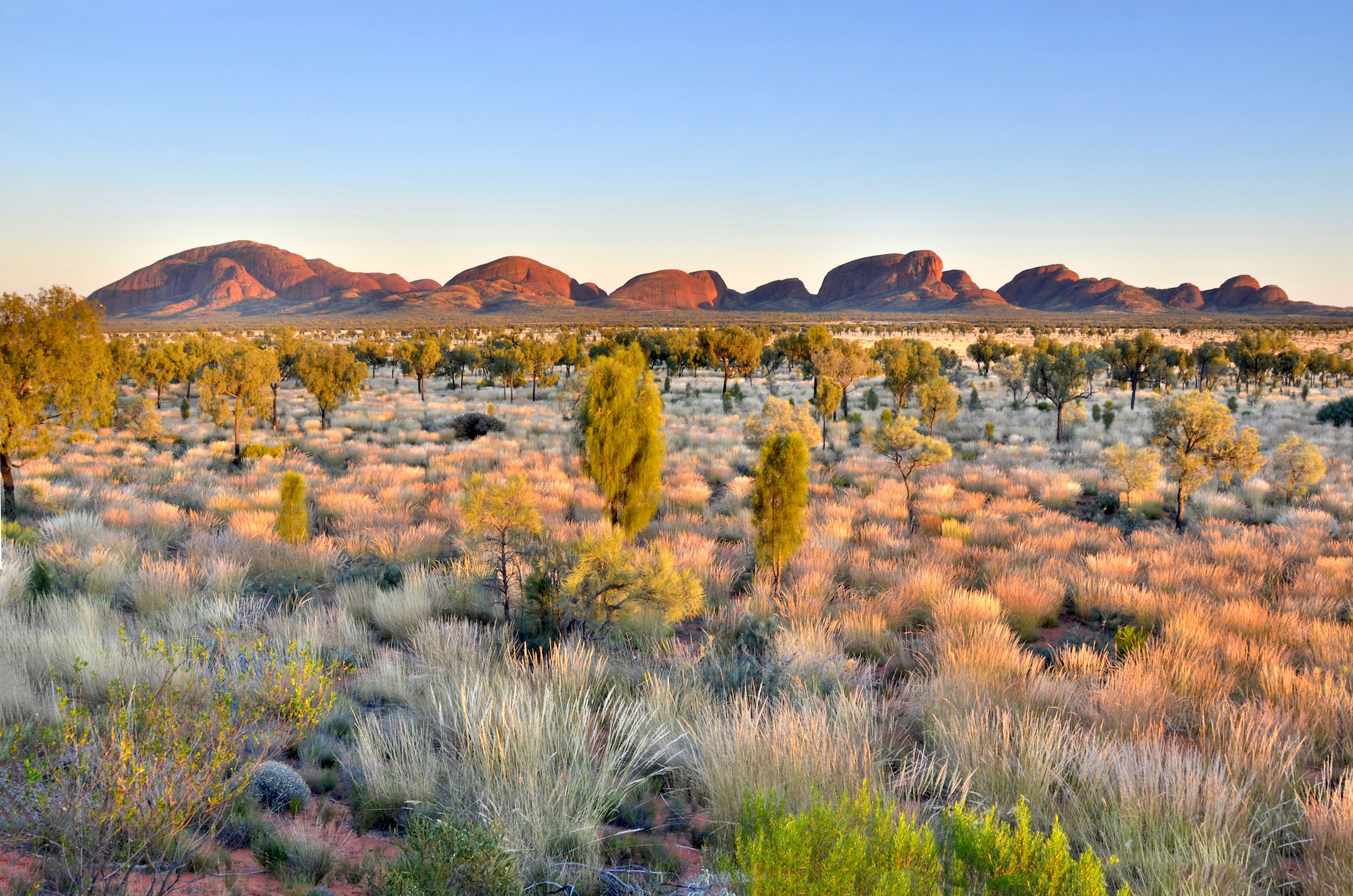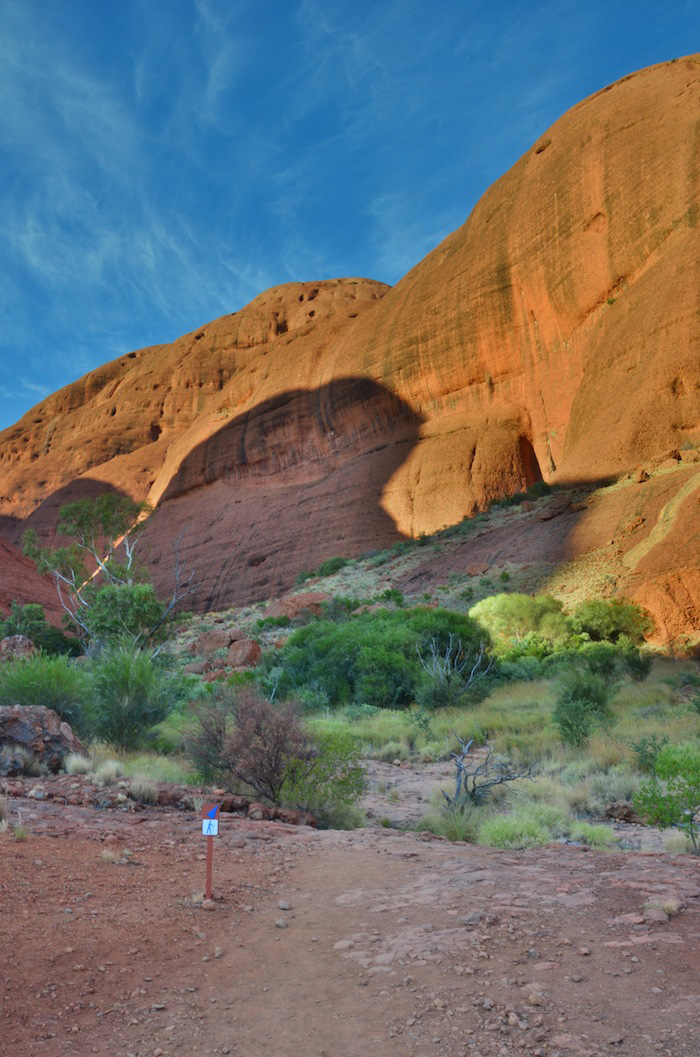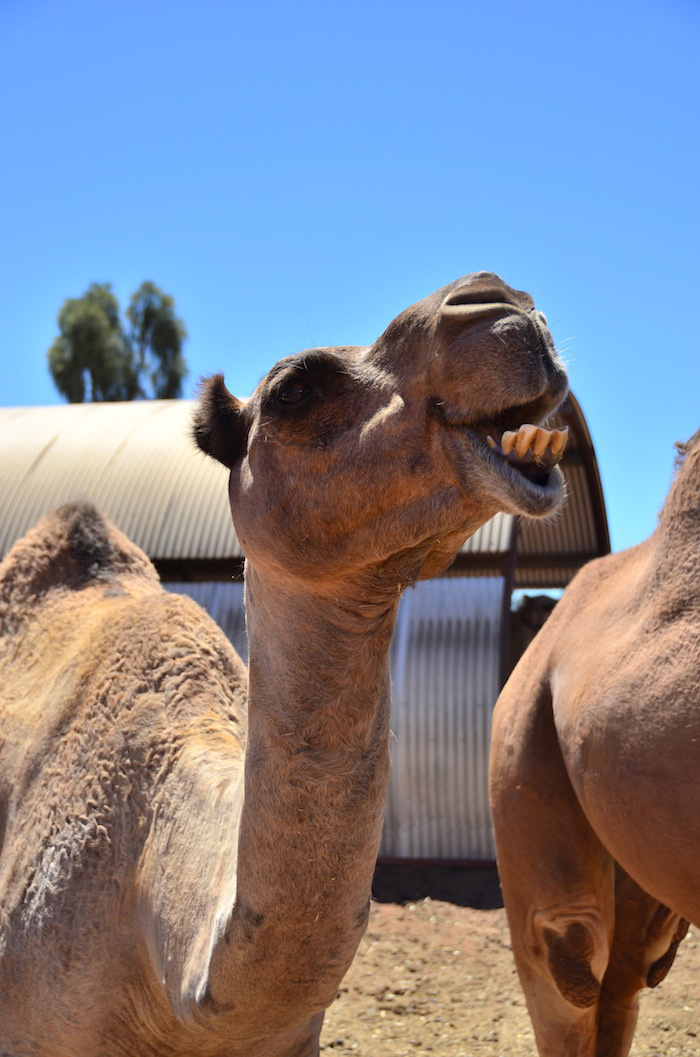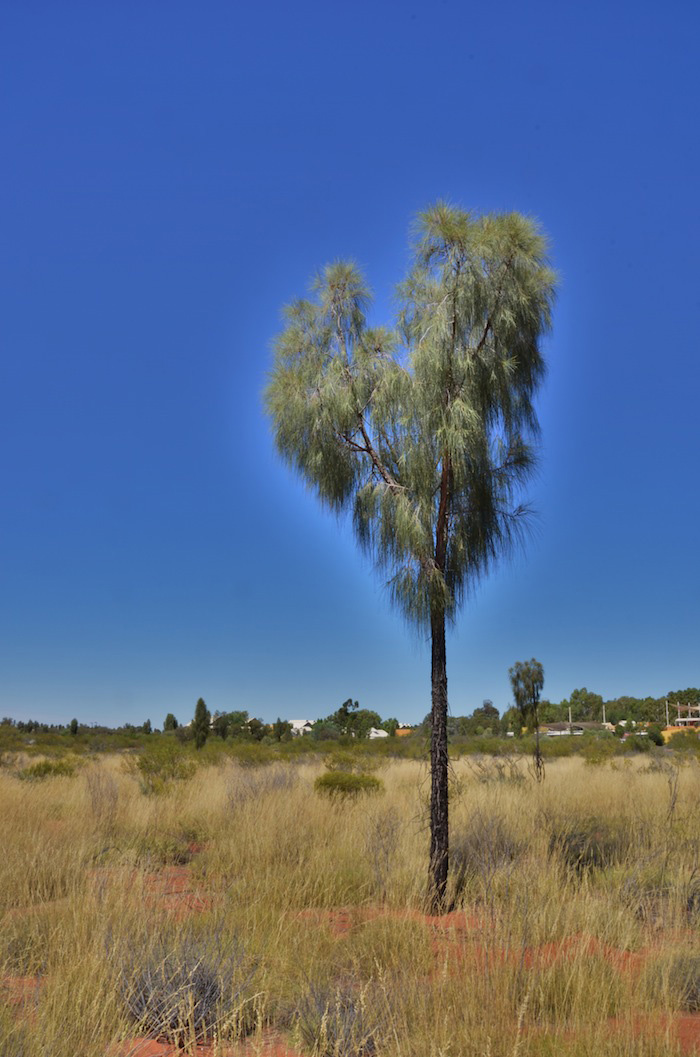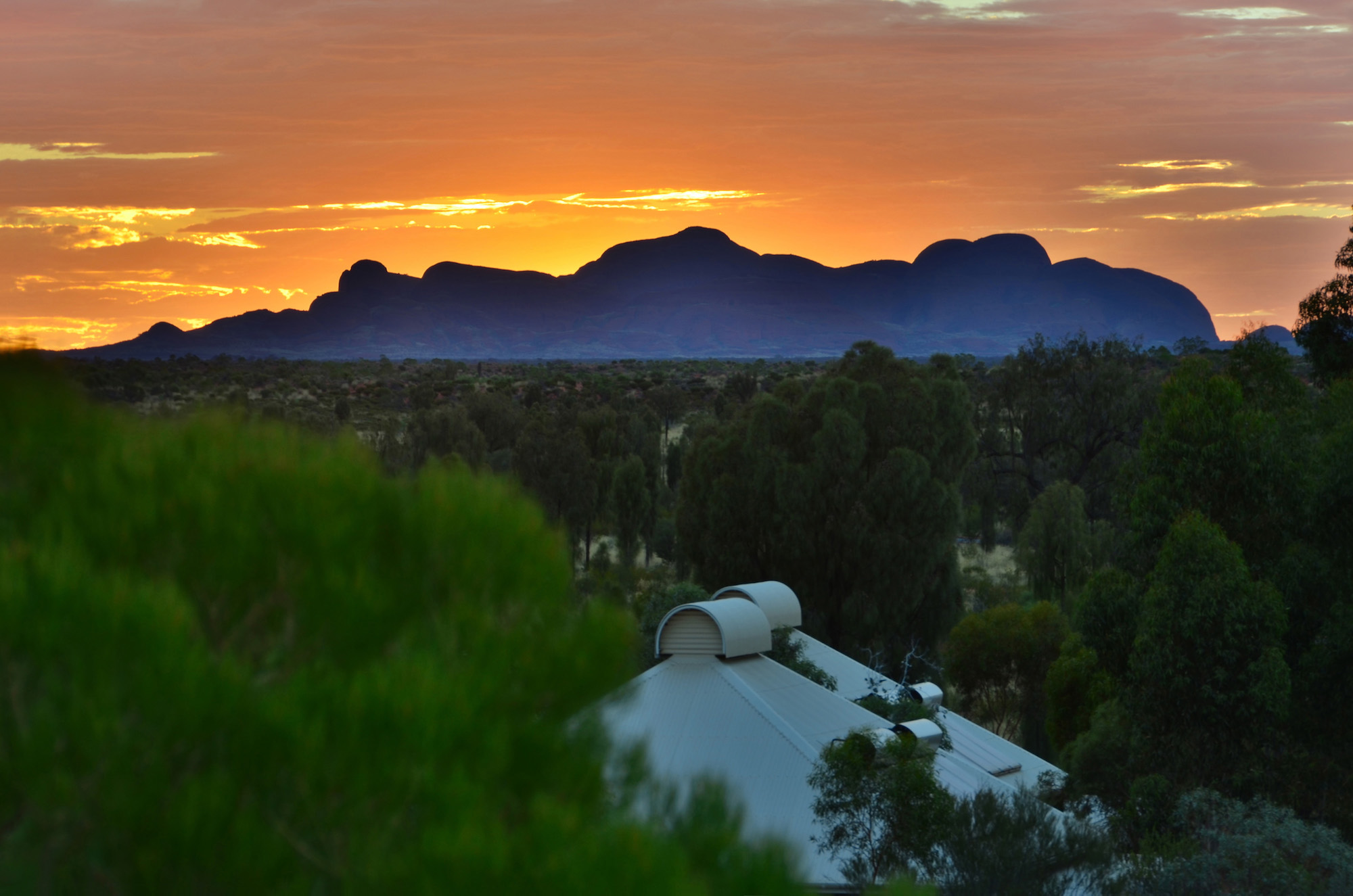 Another tip would be that if you rent a car in Australia, anywhere in the country, it should be here. Natural attractions like Kata Tjuta (aka The Olgas) and Kings Canyon can be difficult or even impossible to reach otherwise. And considering that these were highlights of my Australian Outback trip, I'd hate for you to miss them!
Brisbane and Southern Queensland
Here's where my Australia itinerary can get a little tricky. See, if you have plenty of time, I'd actually say you should head up the East Coast, by land, starting in Sydney and ending as far north as you can go, hitting up Coffs Harbour and Byron Bay en route. However, if time is more of a concern for you, then spend a day or two in underrated Brisbane, optionally visiting the surf hub of Gold Coast before heading north.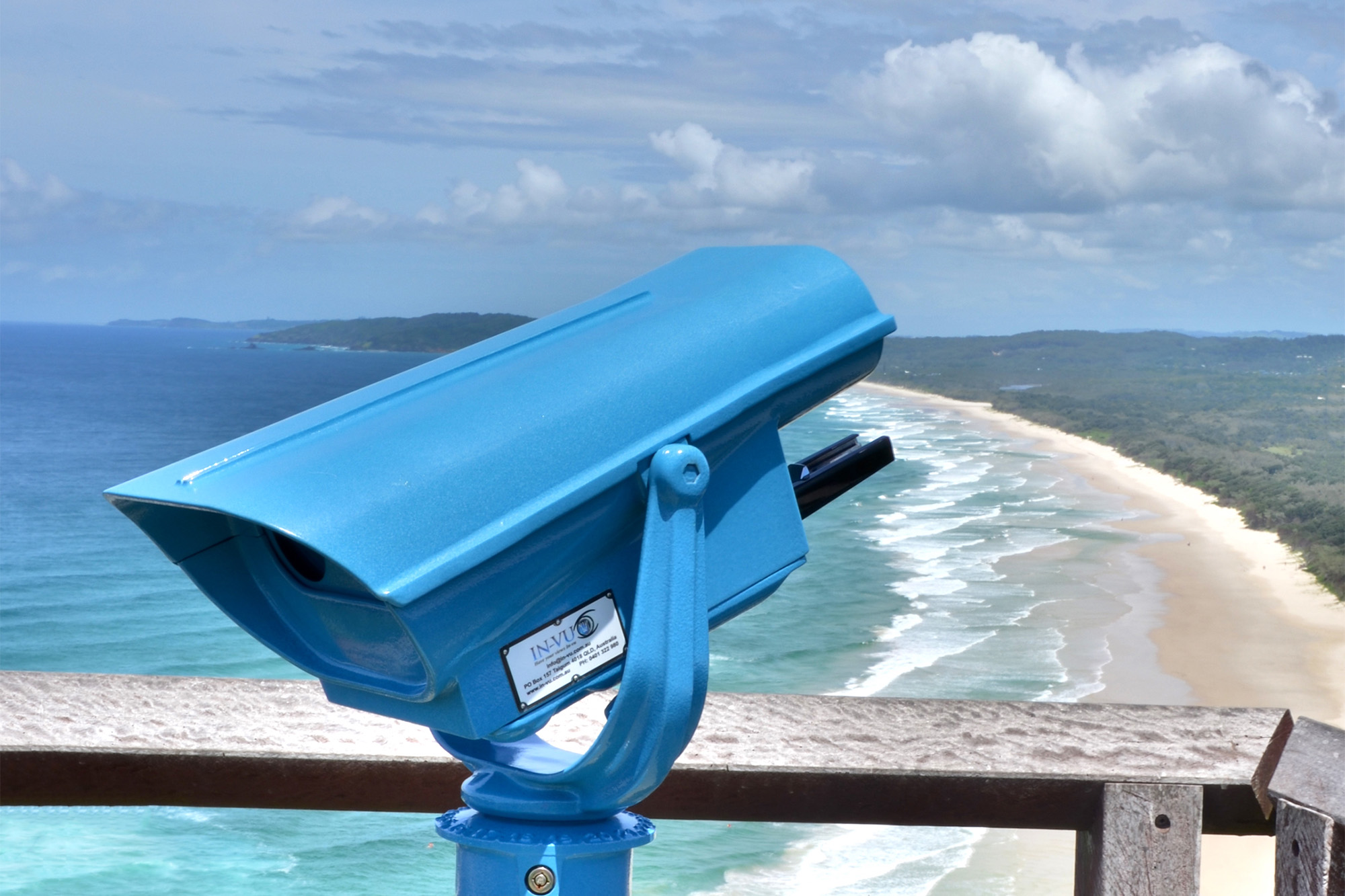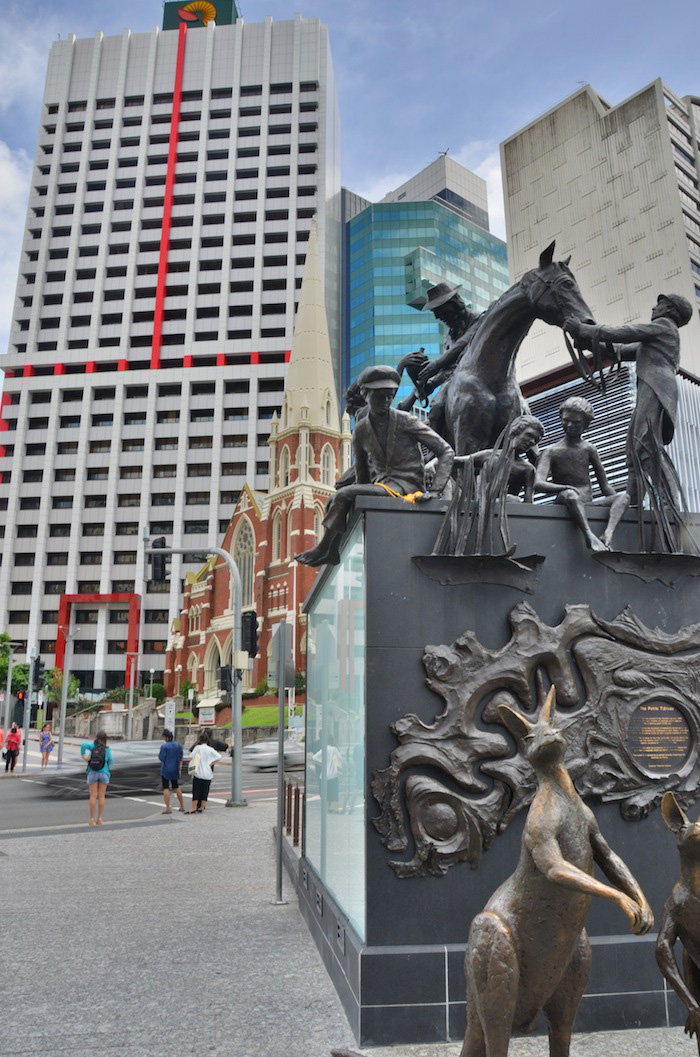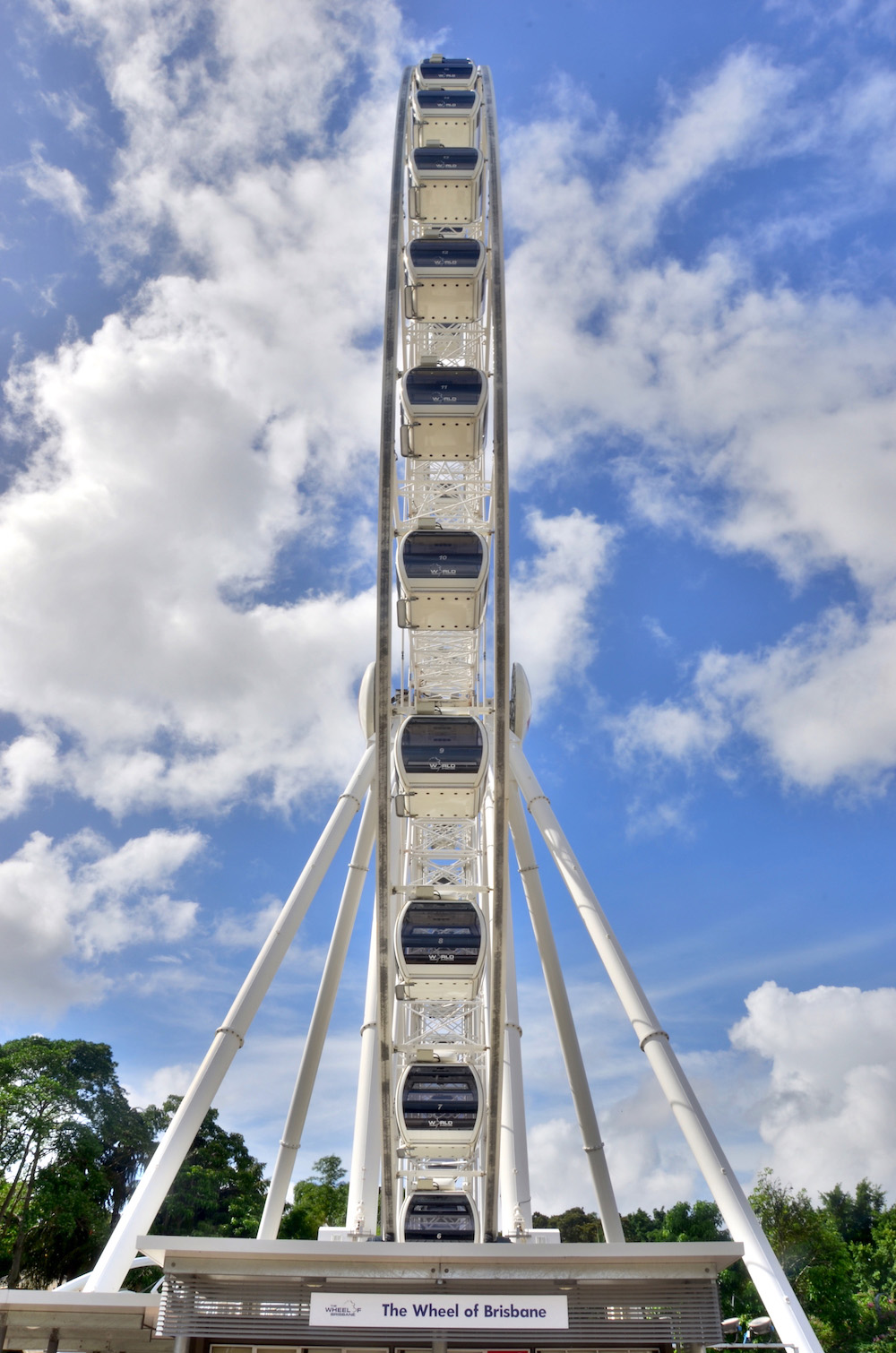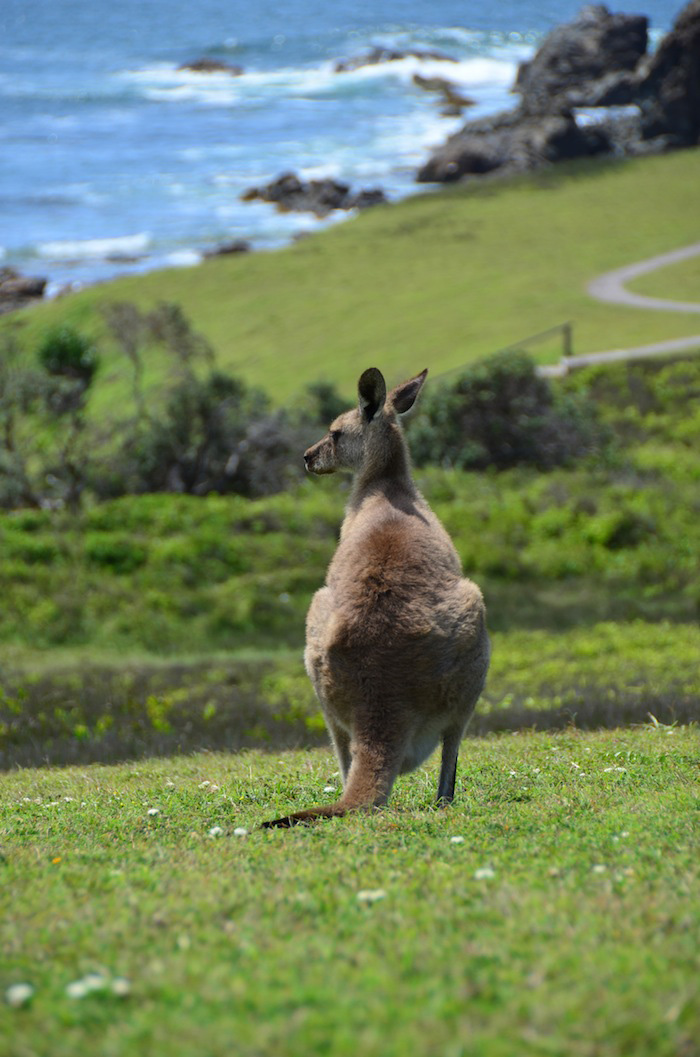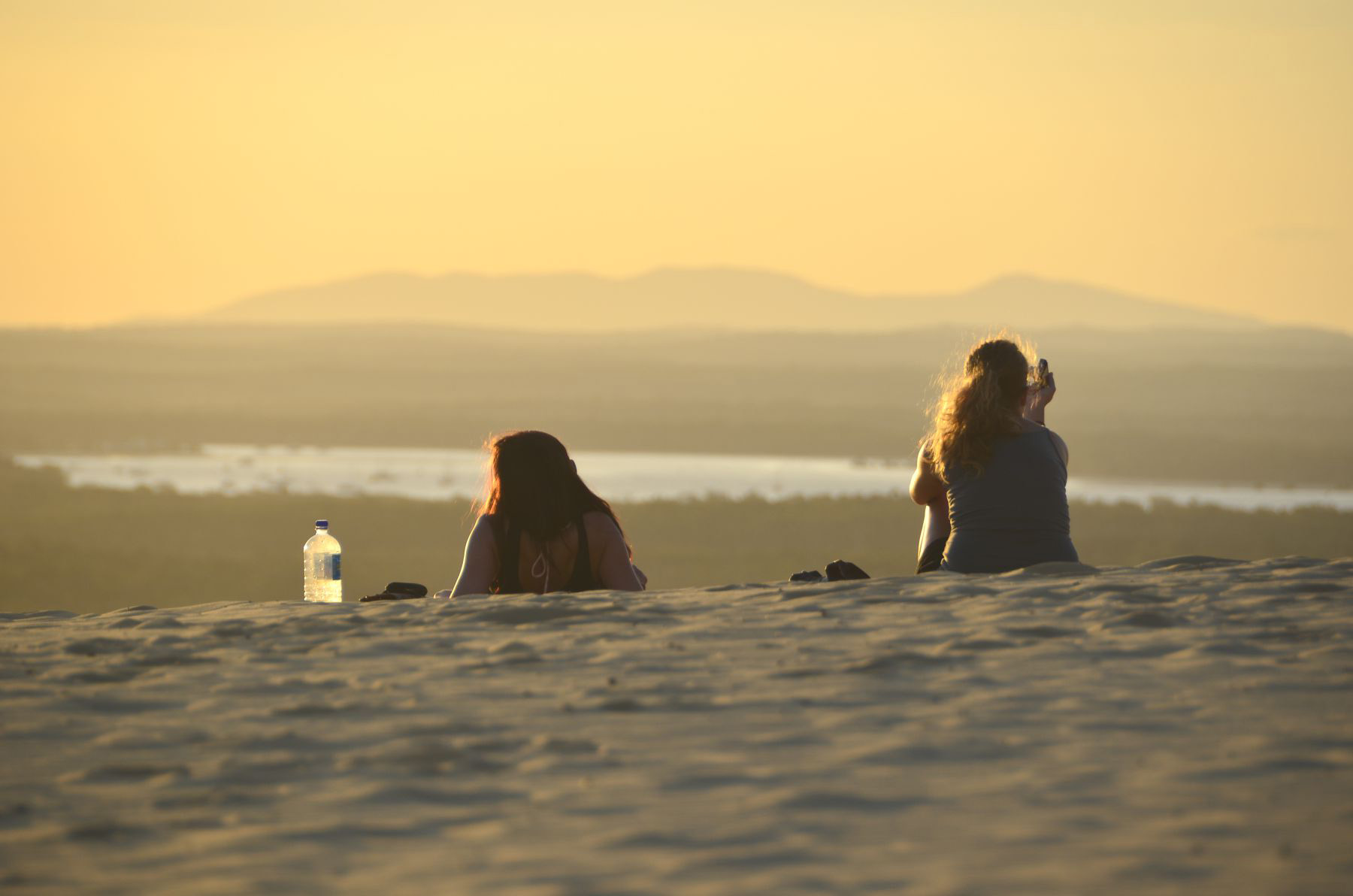 Even within this there's some flexibility. For instance, some travelers will take the "express route" stopping at Rainbow Beach and Fraser Island and then making a beeline for the north. If you have your own car, however, I'd recommend taking your time and getting lost a little bit. Some of the most beautiful places in Australia aren't in any guidebook!
Northern Queensland and the Great Barrier Reef
I'll be honest: The city of Cairns itself is kind of a hole. Conversely, I really love Townsville (a place most Australians and foreigners alike seem to hate) and not just because of the cute rock wallabies on Magnetic Island—what do I know? (I also find the Whitsunday Islands massively overrated.) Even if you base yourself far to the north in Port Douglas or along Cape Tribulation, you definitely need to dive the Great Barrier Reef.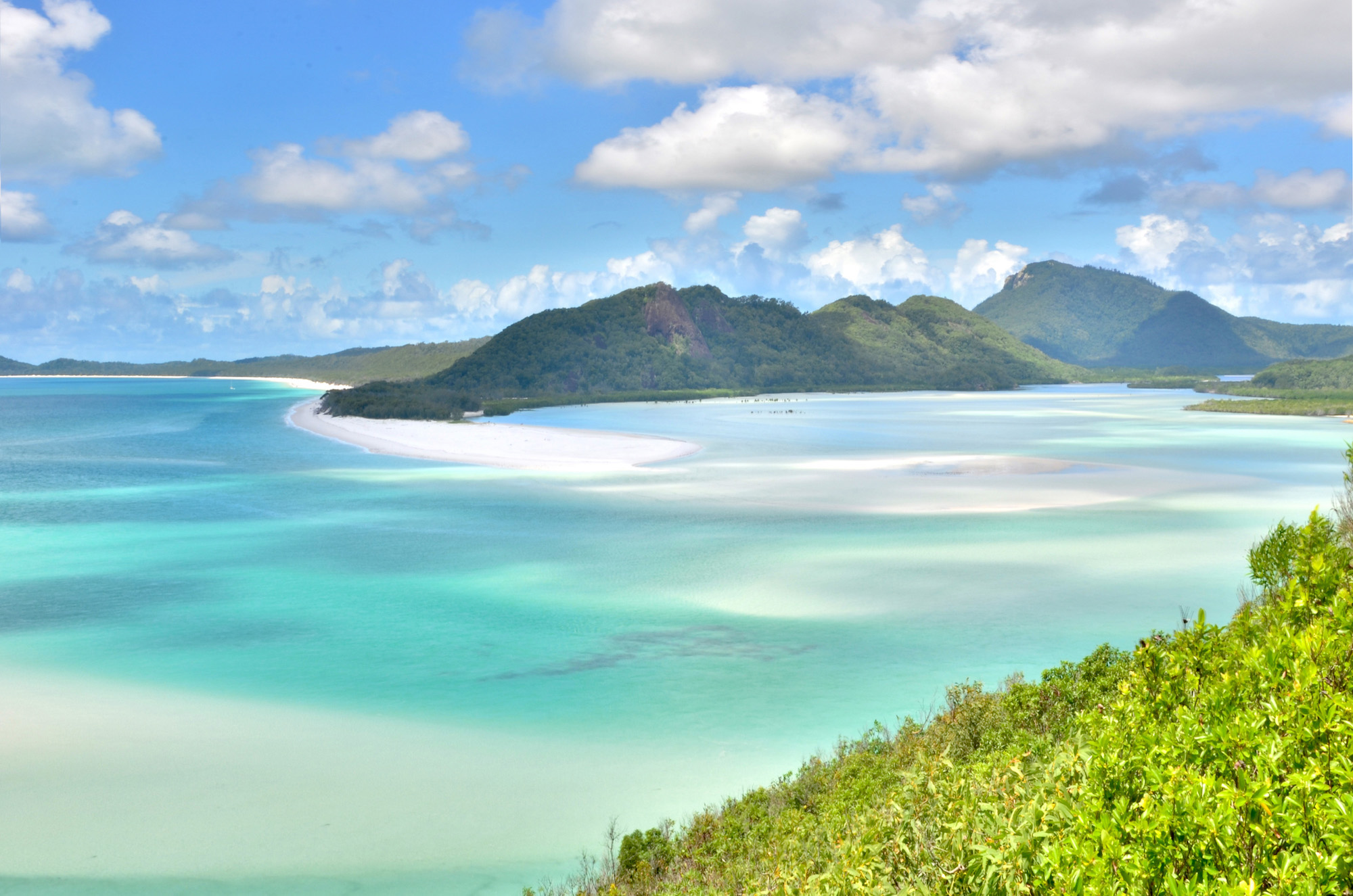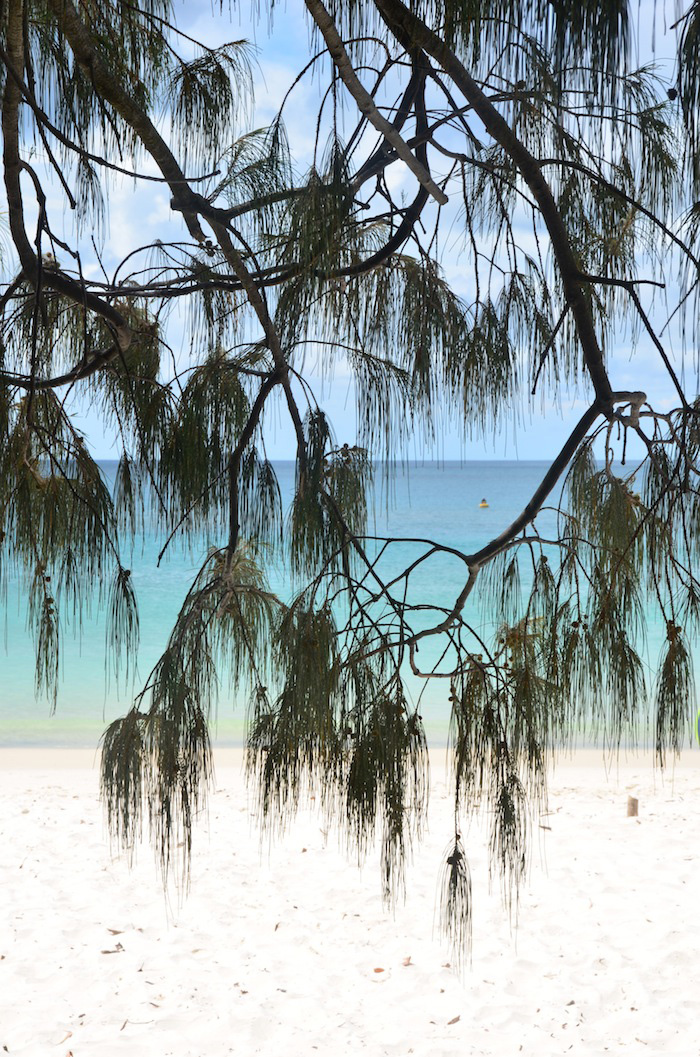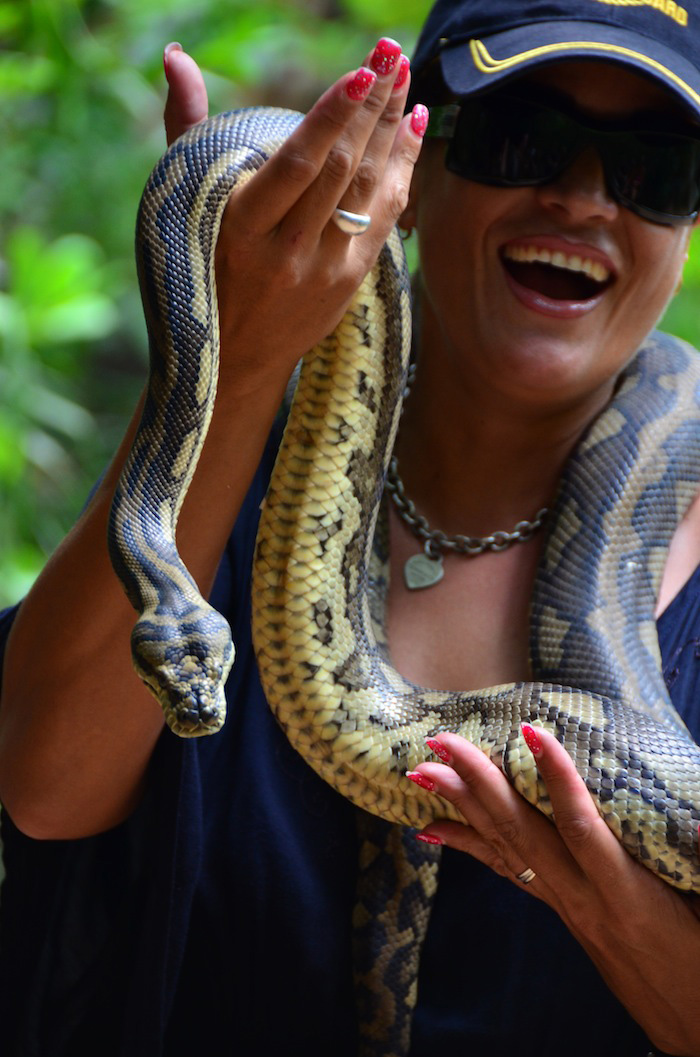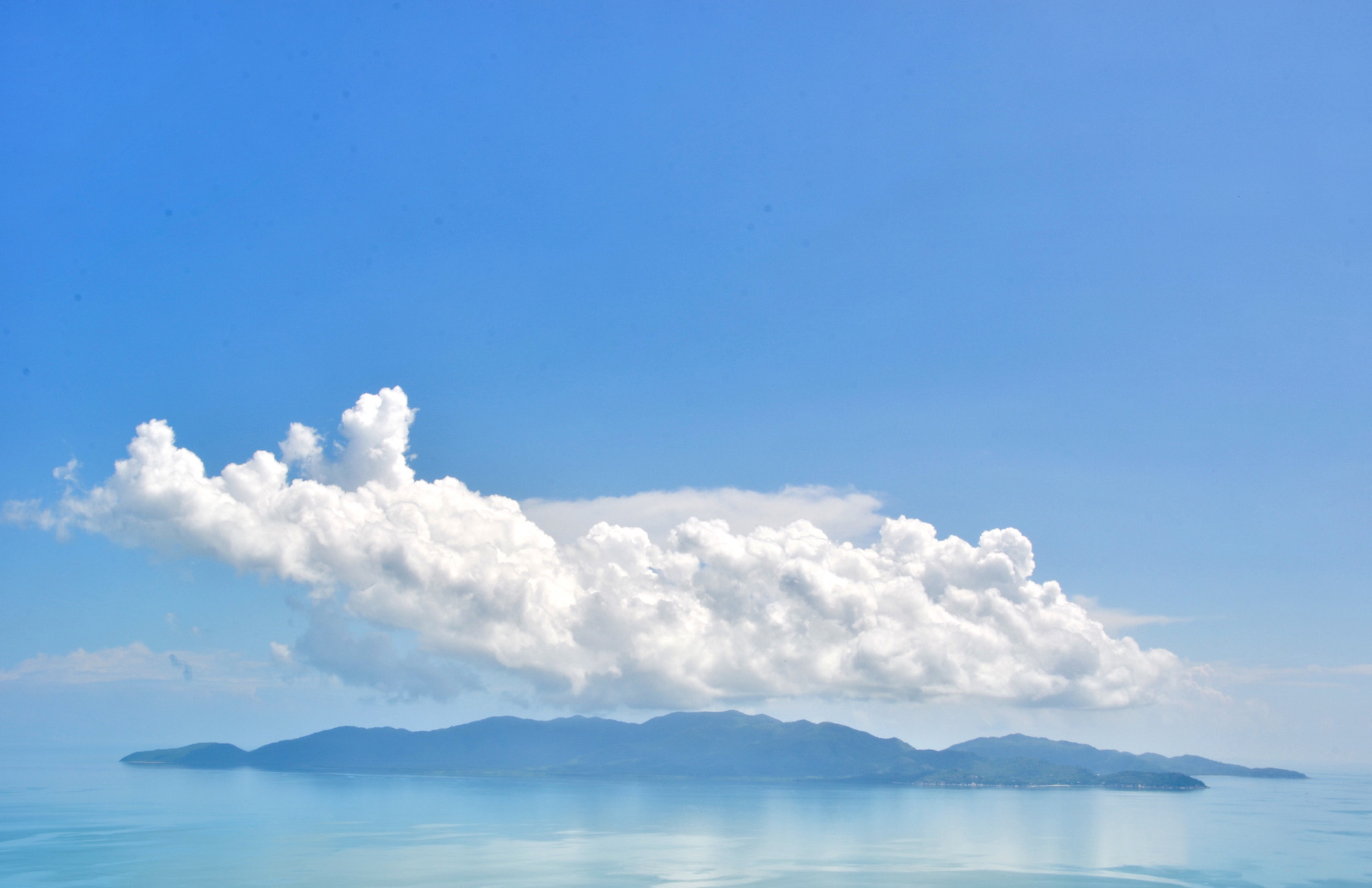 Yes, I said "dive," even if you're not certified. You can pay extra to do a "discover Scuba dive" alone a certified dive master, and it's absolutely worth the additional expenditure. The most unique experience of an Australia itinerary 4 weeks (or longer) is feeling like Ariel from the Little Mermaid as you descend deep into the ocean.
Other Australia Destinations
I've focused primarily on Australia's East Coast—this is not a coincidence. The fact is that if you have a month in Australia (or less) and/or if it's your first trip, you probably won't have time to go further west. I mean, you could take a city trip to Perth or hit up the wild beaches of Broome, but probably not both.
To be sure, on short trips like 10 days in Australia, you simply won't be able to visit Tasmania or explore deep into the Northern Territory, at least not if you plan to see elsewhere in the country.You could take a hyper-focused regional trip to one of these destinations during that time, though the feasibility of that will depend on where you're flying in from.
Awesome Australia Itinerary Examples
Australia 101
If you have the time to see Australia in a month (or so) you can take a pretty expansive trip, as follows:
3-5 days in Melbourne
5-7 days in Sydney
2-4 days in the Red Center
2-4 days in northern New South Wales (i.e. Byron Bay and Coffs Harbour)
2-3 days in Brisbane
3-5 days traveling up the Queensland Coast
2-3 days at the Great Barrier Reef
Modifications might include removing the Red Center and reducing the trip to three weeks in length, or adding Tasmania and then devoting five weeks.
Urban Australia
Want to execute a shorter Australia itinerary, but still have a diverse and fulfilling experience? Try this on for size:
2-4 days in Brisbane
3-5 days in Sydney
3-5 days in Melbourne
2-4 days in Adelaide
2-4 days in Perth
The great news? The longer you stay in each city, the more day trips you can take, which makes this seemingly pedestrian trip even more vibrant.
The Outback and the Reef
Still too long and hitting too many places? Well, if you have only a very short time (say one or 2 weeks in Australia), you could simply see the best of the best:
3-5 days in the Red Center
3-5 days at the Great Barrier Reef
You can pad this with a day or two in Sydney, Melbourne or Brisbane on the way in and/or out, which will allow you to enjoy the basic feel of the one month Australia itinerary I posted earlier, but in a fraction of the time.
All of Australia in Two Months
The most important of the tips within my Australia travel plan is to spend as long in this huge country as possible. Two months, for example, allows you to see all of the following:
7-10 days in Sydney
3-5 days in Tasmania
7-10 days in Melbourne, Adelaide and the Great Ocean Road between
3-5 days in the Red Center
10-12 days in Western Australia
3-5 days in and around Darwin
3-5 days at the Great Barrier Reef
7-10 days in coastal Queensland and New South Wales
If you spend longer than two months (assuming you're not on a working holiday visa—you probably are), you can delve deeper into the parts of Australia you liked most.
How Long Should You Spend in Australia?
As is evident by the introduction to this post, the average person has no idea how many days in Australia are necessary to take. However, even many travelers feel flummoxed, in spite of grasping in a literal way the massive size of the country. This is especially true when it comes to people who want to visit a long list of places in a very short amount of time.
In general, I'd say to spend a minimum of a week in Australia for every state or major city you want to visit. For example, if you want to visit Sydney, Melbourne and Brisbane, then traveling the coast up to Cairns and Port Douglas to scuba dive the Great Barrier Reef, I'd recommend a minimum of one month in Australia—and that's if you don't mind traveling at a fast pace. If you're really hardcore, you could rent a camper van and travel for 3 months in Australia, or even longer!
Other FAQ About Your Australia Itinerary
How much money do you need for a month in Australia?
You generally need a lot of money for a 1 month Australia itinerary, but this isn't always the case. Most travelers can get by on between 3,000-10,000 AUD, not including flights to and from Australia, during their month in the country. It should go without saying that you'll need to double this cost if you plan to spend 2 months in Australia, triple for three months and so forth.
What are the best months to go to Australia?
If you're saying "I want to travel Australia for a month" but don't know when, I best like the "shoulder" months of March and November, just after the end and before the beginning of summer. Regardless of how long to spend in Australia you decide, I don't recommend going when it's cold!
Is it worth going to Australia in June?
June is the dead of the Australian winter, but that doesn't mean you shouldn't visit then. Depending on where your Australia one month itinerary takes place, June can be very worth it. This is especially the case in northern parts of the country, which are closer to the equator and less subject to seasonal temperature fluctuations, or in the mountains of Victoria if you plan to ski.
The Bottom Line
There's no one way to approach planning an Australia 2 month itinerary (let alone a 3 month trip around Australia itinerary) but no matter what sort of trip you want to take, this post is the place to start. From Sydney and Melbourne in the south to the Great Barrier Reef in the north, I break down the best of Australia with entertaining flair so that you can quickly understand what to see—and what to skip when you see Australia for a month (or maybe longer). Still feel flummoxed about your month in Australia? Commission a custom Australia itinerary when you hire me as your Travel Coach!