I was so excited upon arriving in Australia that you could've taken me to the dodgiest part of any city and I'd be hopping around like a kangaroo. To be sure, I spent the first couple days of my trip lounging around my friend Dan's bungalow in the Fitzroy neighborhood of Melbourne, and I wanted very little more than that.
Walking in the city's Federation Square on day three or four, however, I happened upon an advertisement featuring some of the most gorgeous coastal scenery I'd ever seen. One thing led to another, and before I knew it I was off on a Great Ocean Road trip—here's how you can follow in my footsteps.
Great Ocean Road Attractions
From Melbourne, the first stop along the 270-kilometer Great Ocean Road is Bells Beach, located in coastal Torquay. The town itself is famous as the origin of surf brand Quicksilver, and while I can't say definitively that it's among the best Great Ocean Road beaches on offer, it certainly makes for a great first impression.
Not long after leaving Torquay behind, you'll begin driving through a eucalyptus forest where you can not surprisingly find koalas—perhaps more surprising is the presence of wild parrots here. You can also spot kangaroos and wallabies along the Great Ocean Road, although if you're not self-driving (more on that in a minute), you'll probably have to admire them from the windows of the bus.
Apart from wildlife, the 19th-century Otway Lightstation is one of the more important Great Ocean Road attractions, but it's really just an appetizer before the Road's main course: The so-called Twelve Apostles. I say "so-called" because out of the original twelve Great Ocean Road apostles, only seven remain standing.
TIP: Walk down the Gibson Steps to enjoy views of the Twelve Apostles from beach level, after taking in the panorama from the main viewing deck.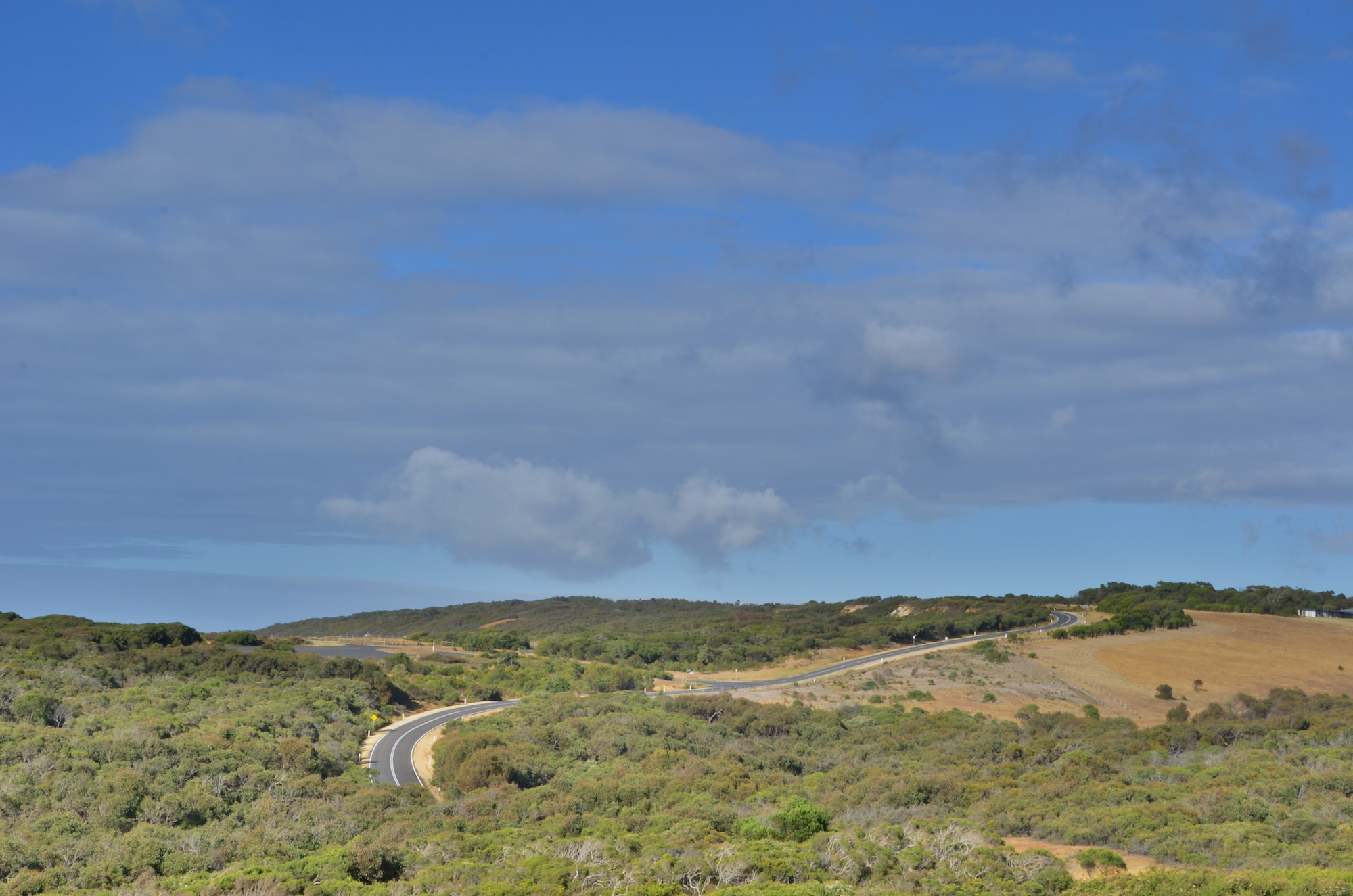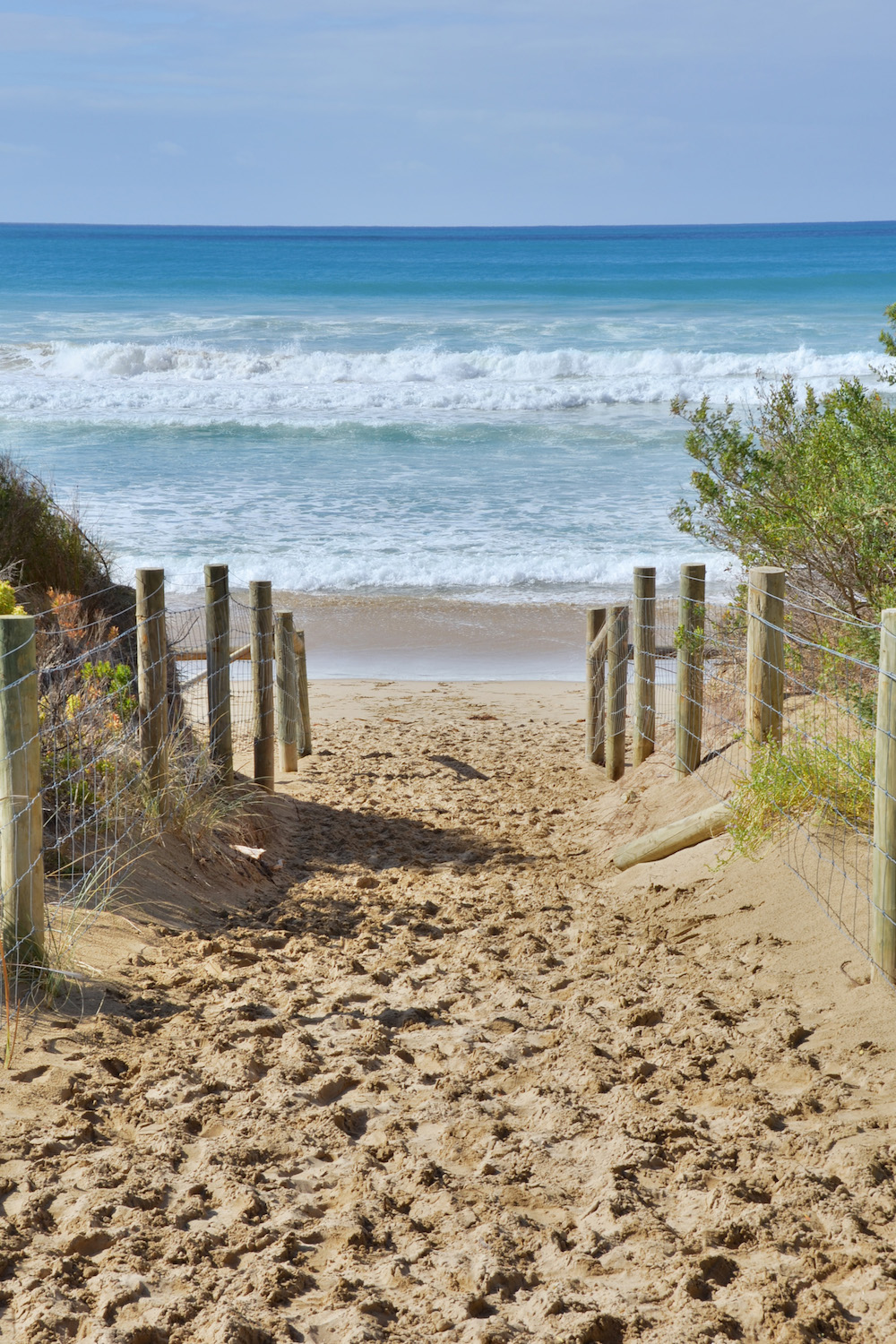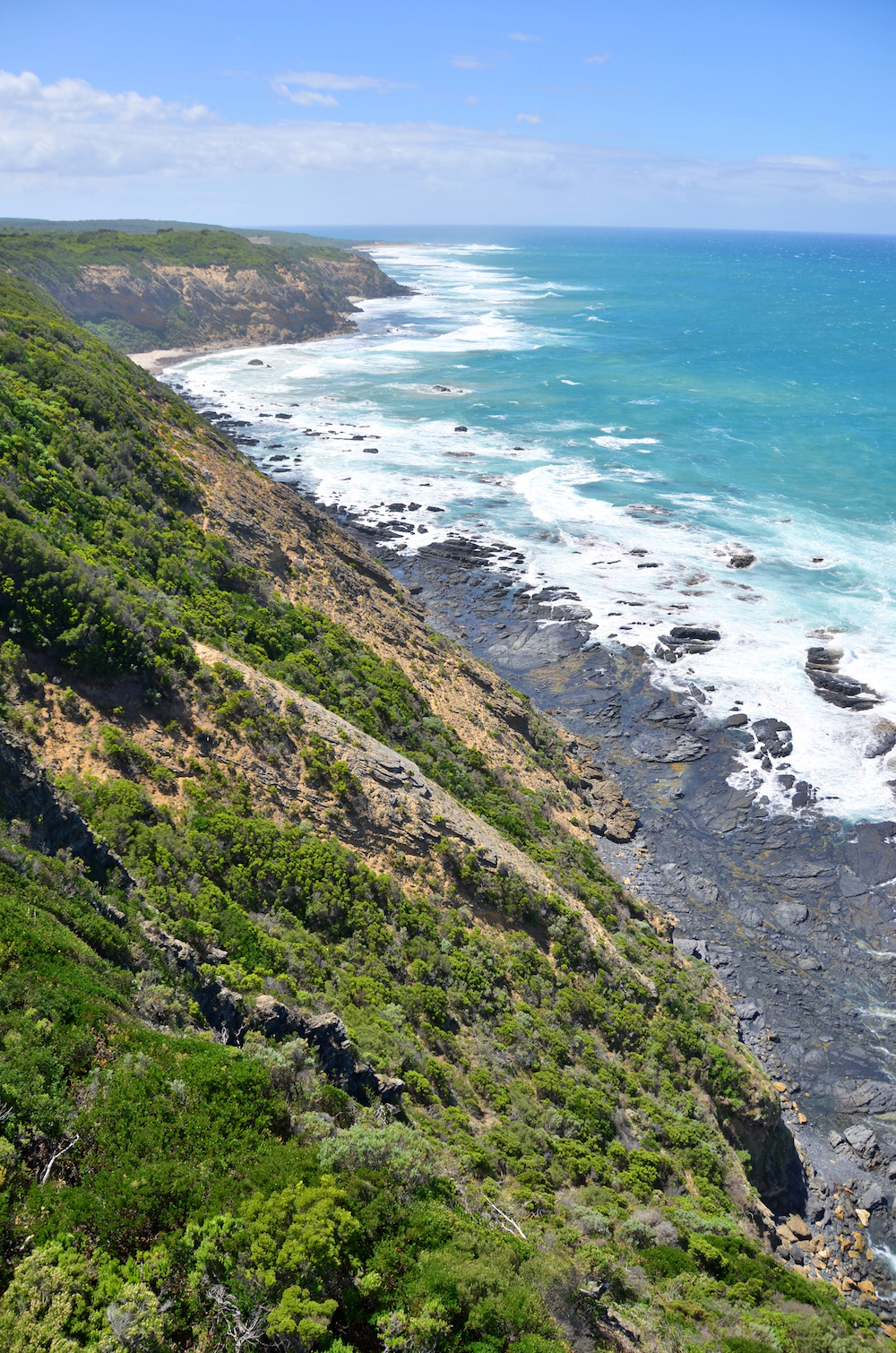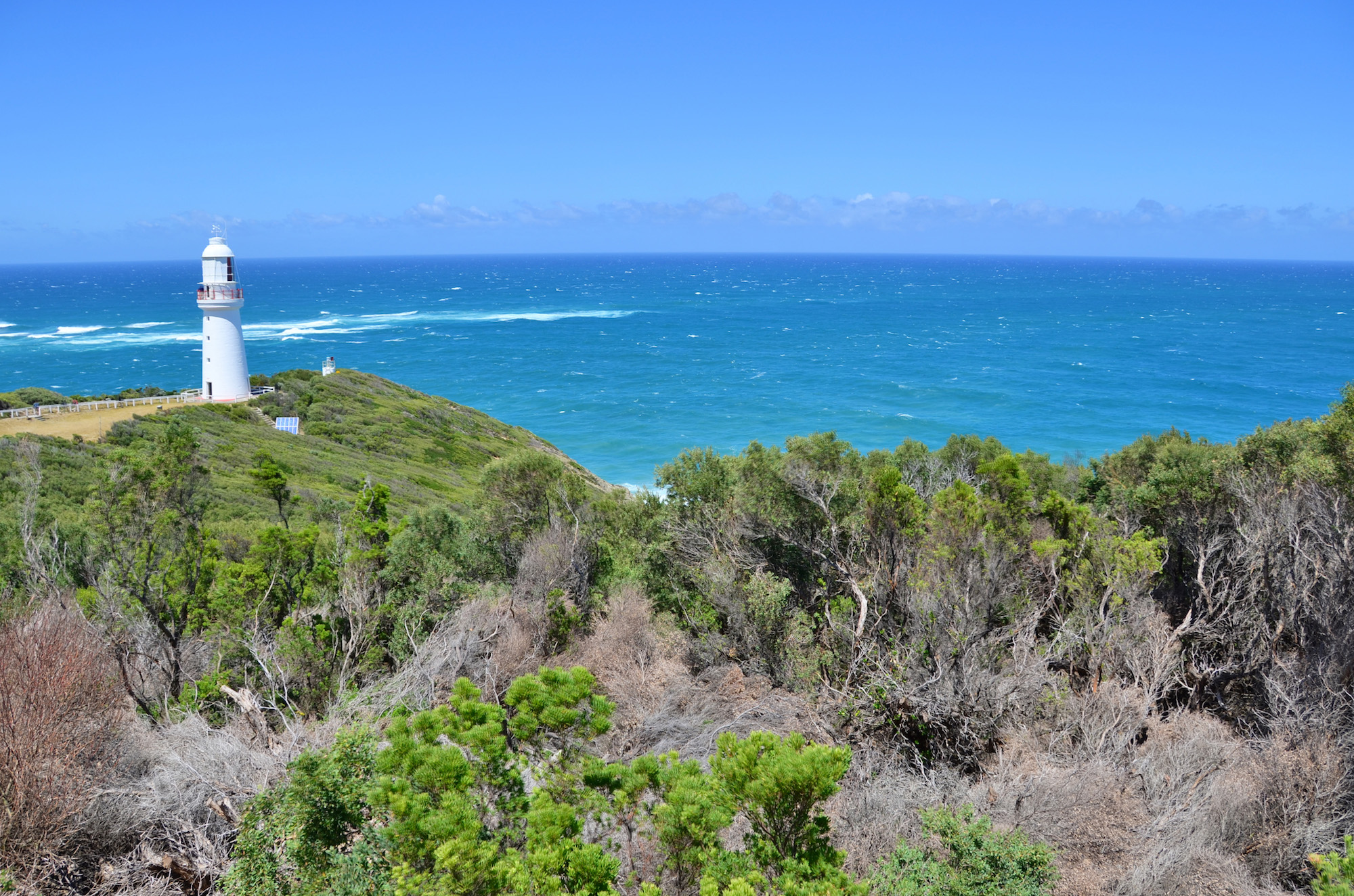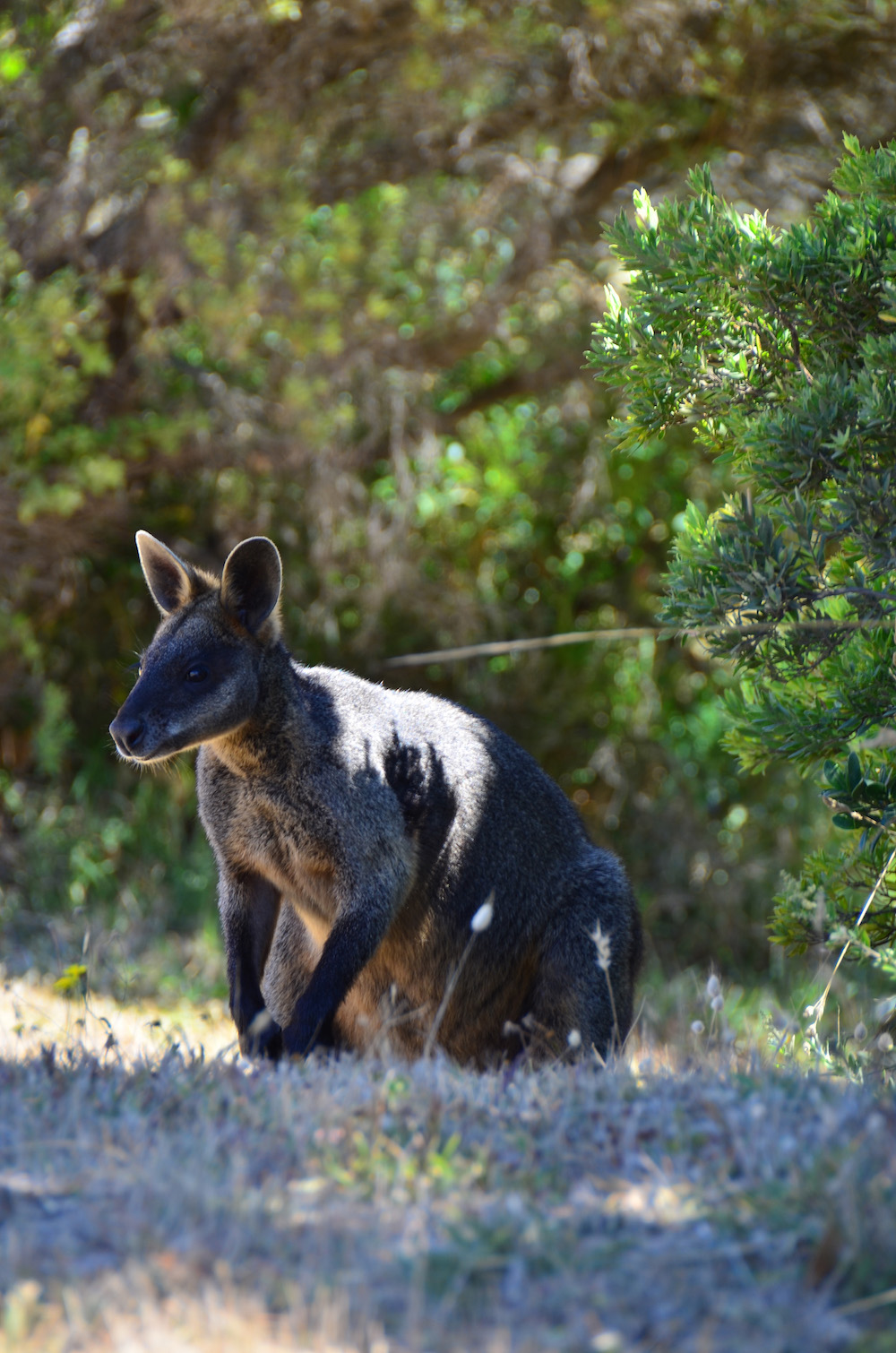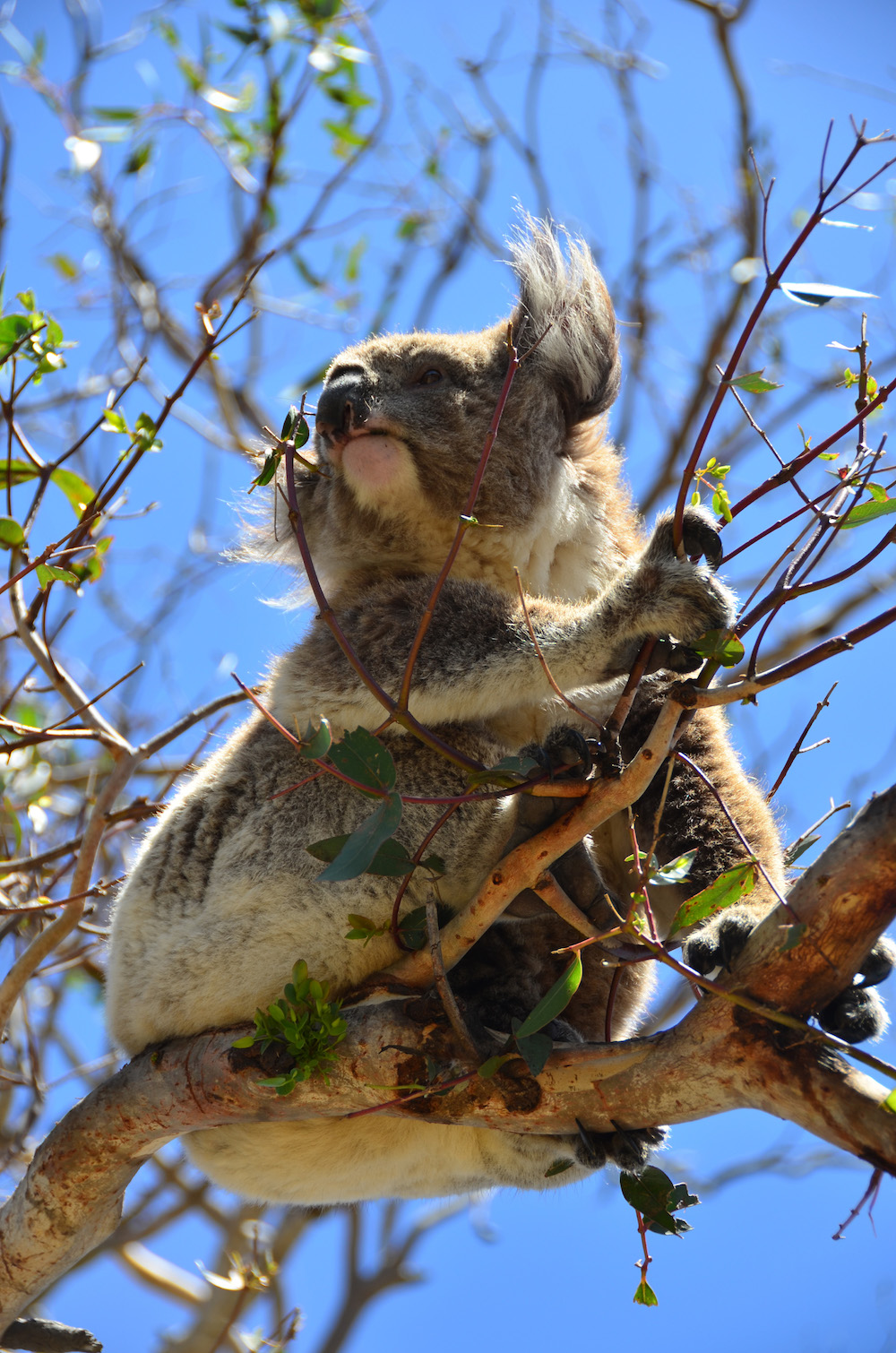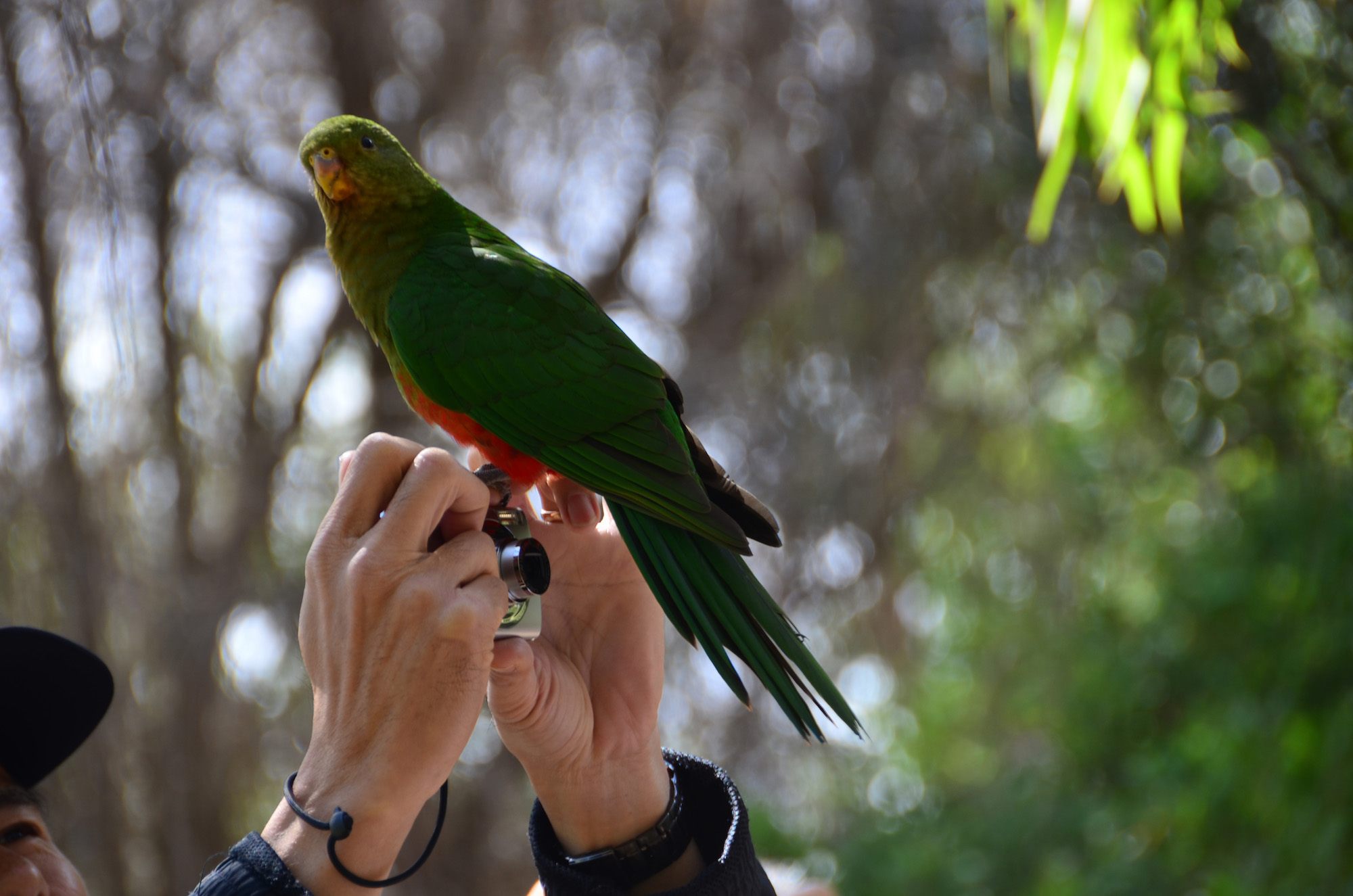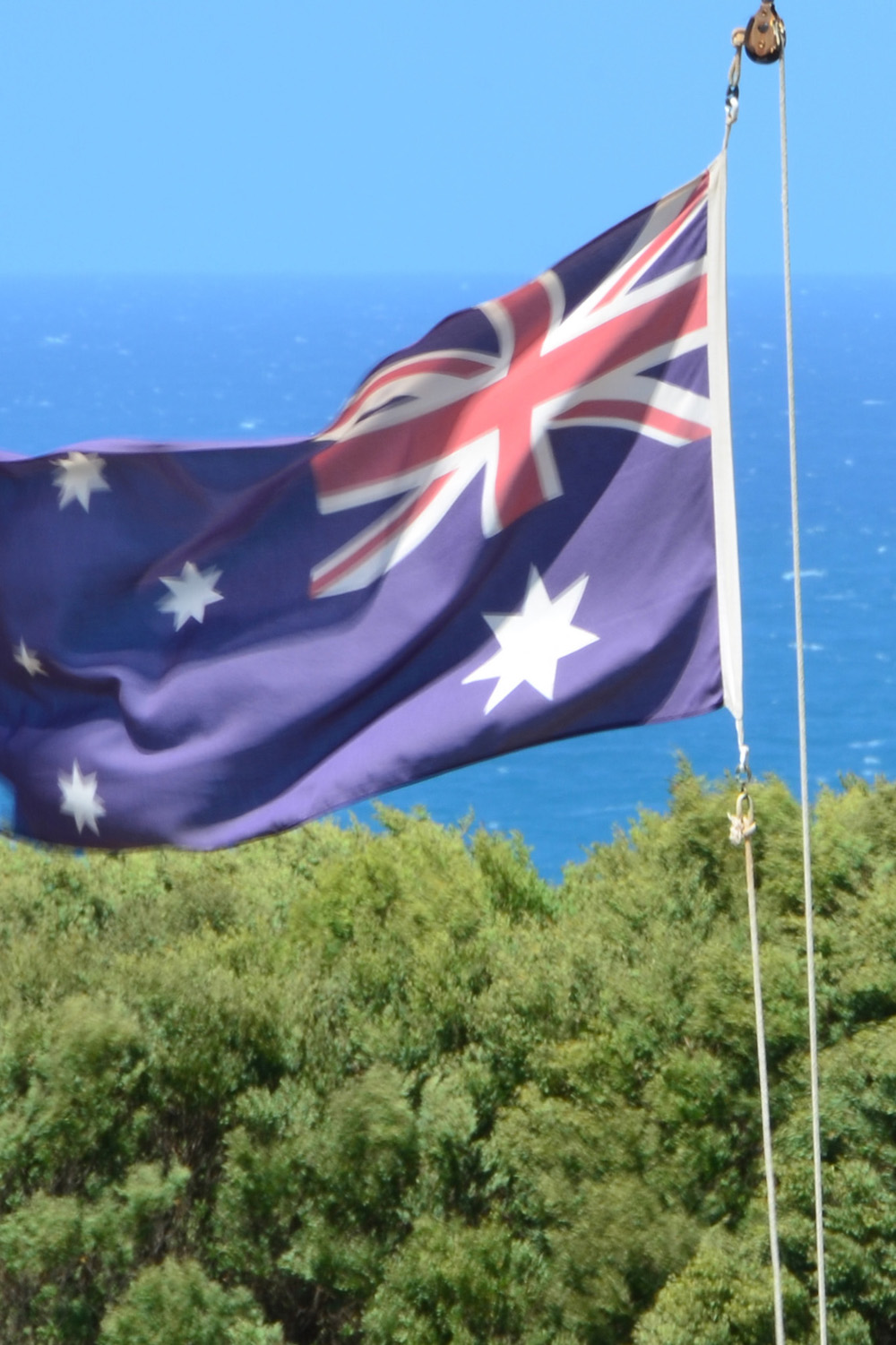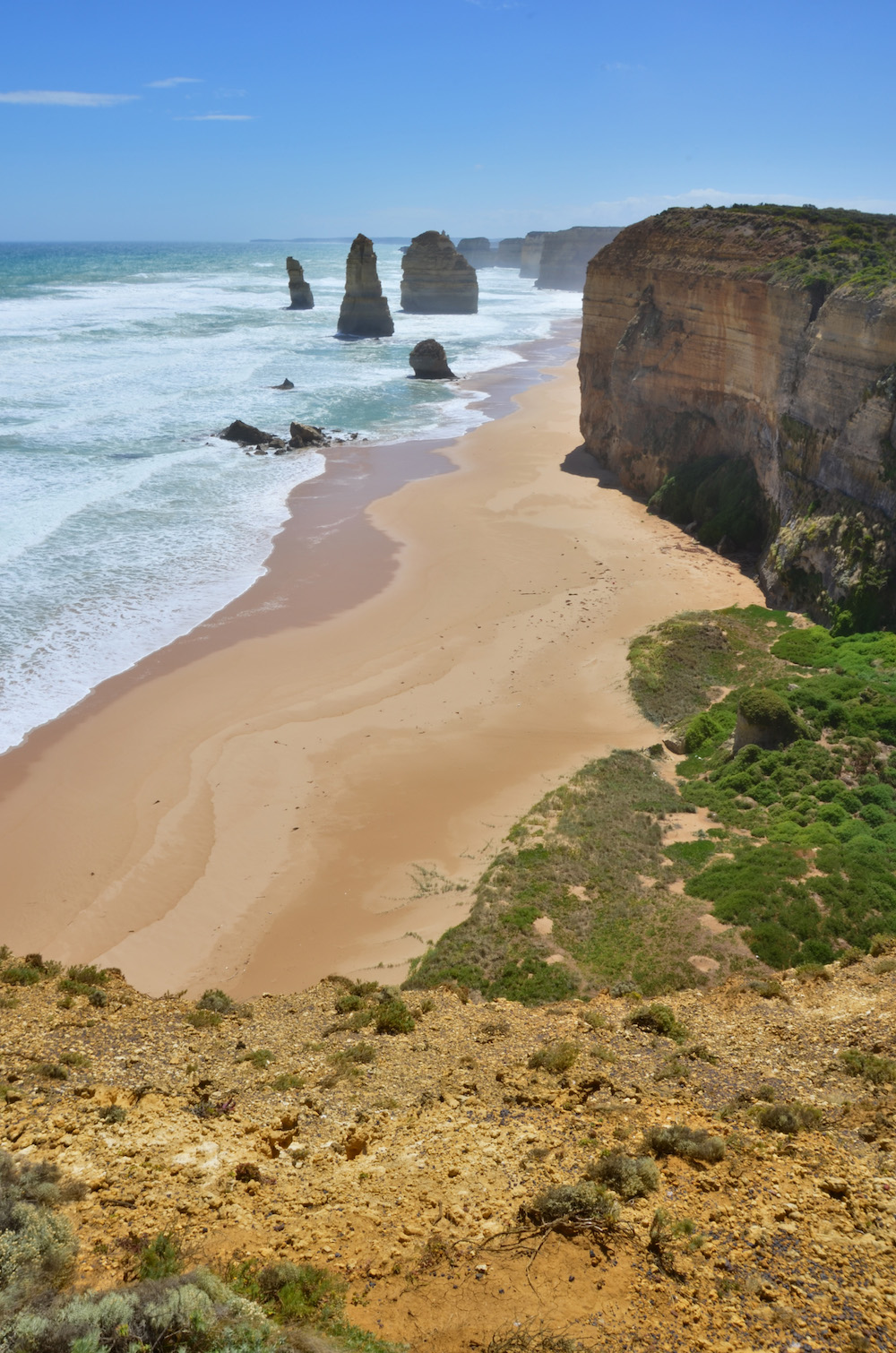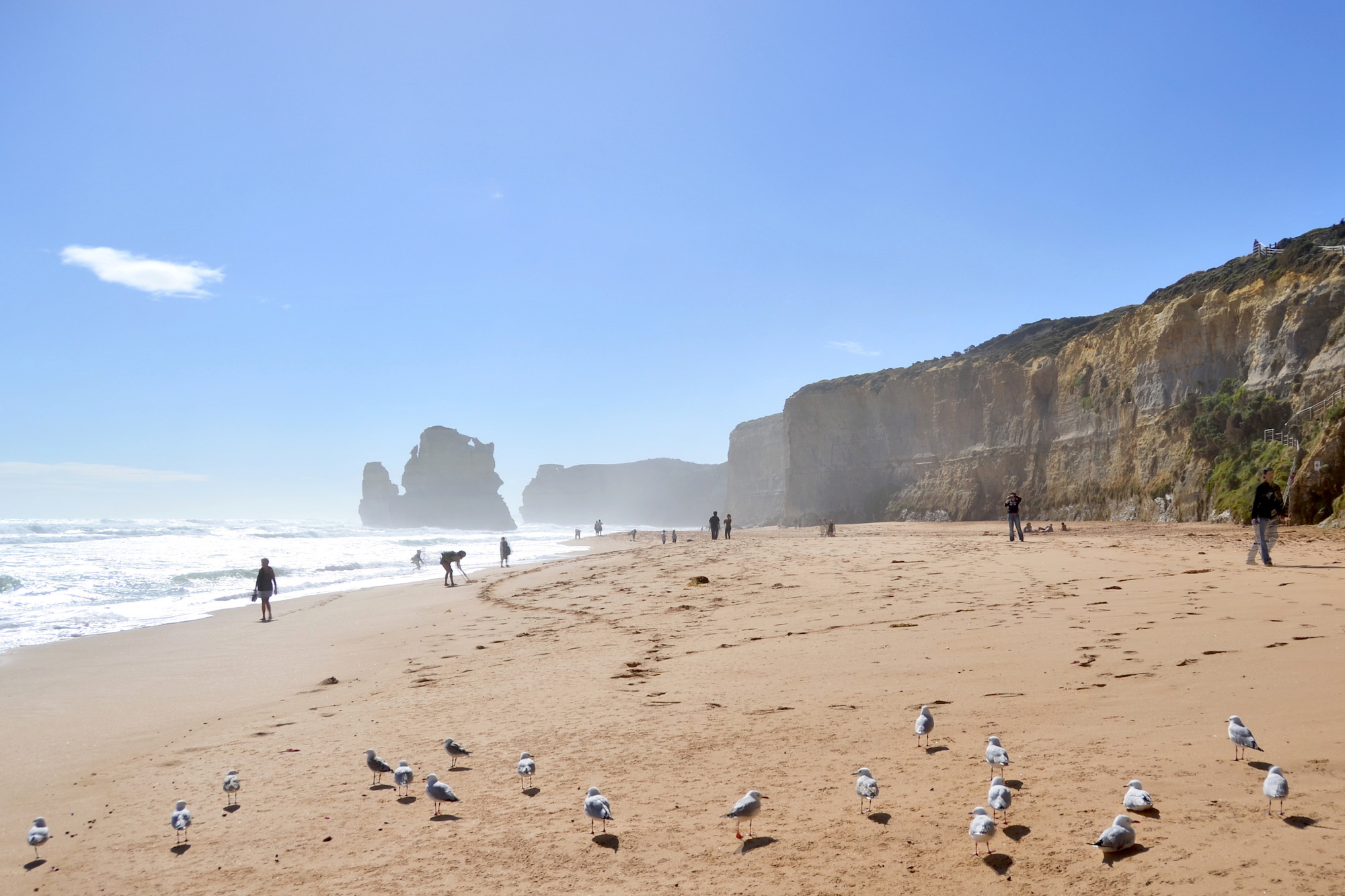 Drive the Great Ocean Road on Your Own
I took a tour of the Great Ocean Road, but if I've had the money at the time (not to mention the courage to drive on the "wrong" side of the road!) I'd have hired a car and driven myself. A Great Ocean Road self-drive is a very simple, straightforward way to see the Road, which you can enjoy either as a day trip (this post focuses mostly on that) or drive all the way to Adelaide, stopping overnight several times along the way.
As I mentioned a few paragraphs up, you first stop will be Torquay, which you can access by driving southwest along the M1, through Geelong. After Torquay, continue south and west along the coastal road, depicted on any Great Ocean Road map as the "B100." Getting to the Twelve Apostles is a journey of around 200 km, which will take you about three hours without stopping—and you know that's not possible.
Take a Tour of the Great Ocean Road
If you can't or don't want to rent a car, your only other alternative is to book a Great Ocean Road bus. As I described in the intro to this post, I found my Great Ocean Road tour on a random walk through Federation Square, but if you want to use my (excellent) tour company, you can visit Bunyip's website to see what their offerings are on the day you want to travel.
The Bottom Line
The Great Ocean Road boasts some of Australia's most magnificent scenery, whether you see it on a day trip from Melbourne or follow it all the way to Adelaide. Hire a car and self-drive the Great Ocean Road, or book a bus tour online or in Melbourne's Federation Square. Make time for attractions besides the Twelve Apostles, be they surfers at Bell's Beach, kangaroos and koalas or the 19th-century Otway Lightstation.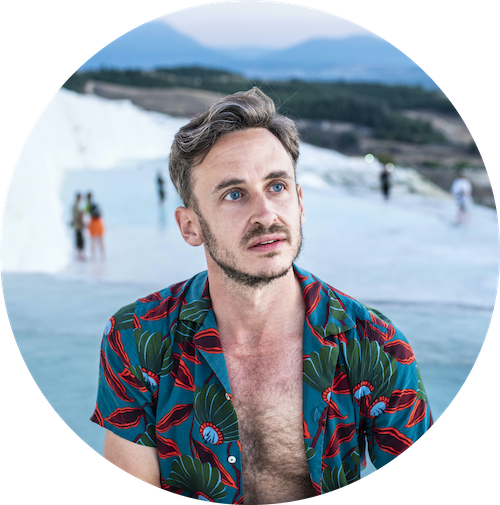 informs, inspires, entertains and empowers travelers like you. My name is Robert and I'm happy you're here!