Depending on how much research you've already done, 3 weeks in Brazil can seem like an instant or an eternity. On one hand, the country is massive, the destinations and experiences on offer there almost infinite in scope (not to mention, that distance that separates them).
On the other hand, if you have a relatively short list of places you want to visit, then the question of how long to spend in Brazil becomes simpler, its answer a shorter number of days. It's possible to spend two weeks in Brazil (or ever less) feeling perfectly fulfilled, if you're content not to cover much ground.
Over the next several paragraphs, I'll not only be going over my favorite places to visit in Brazil, but calling attention to some practical matters that will concern you and even giving you some general suggestions for how to structure your trip.
Practical Matters
When to Visit Brazil
Being that Brazil is one of the largest countries in the world, the best time to visit Brazil depends upon which parts of the country's massive land area you plan to explore. With this being said, most travelers agree that the Southern Hemisphere summer (which takes place during the Northern Hemisphere winter months of December-March) guarantees optimal weather. Note that if you do visit Brazil during the Southern winter, it can actually get cold in parts of the country, even if Rio's beaches are still more or less swimmable.
Where to Stay in Brazil
Just as Brazil is one of the world's most diverse countries, accommodation in Brazil runs the entire gamut. Whether you spend your time in cities at some of the best hotels in Brazil (I'm thinking Janeiro Hotel in Rio and George V Residence in São Paulo), or choose simple pousadas such as Vasto Horizonte near the Lençóis Maranhenses or Colibri a stone's throw from Iguaçu Falls, I encourage you to mix it up!
How to Get Around Brazil
As is the case in the rest of South America, long distance buses in Brazil are still the best way to get around in the country, especially since the once-promising domestic airline Avianca Brasil has gone bankrupt, sending fares skyrocketing once again. When it comes to trains, Brazil doesn't have many railways to speak of—this is also typical of South America. Within cities, São Paulo is the only one to have a metro system that's excellent by global standards, though the good news is that you can take Uber in much of the country for safe and relatively affordable urban transport.
Money, Costs and Communication
Brazil uses the real, which thankfully (for foreign travelers, anyway) has steadily depreciated in value over the past several years. As a result, Brazil went from being a relatively expensive destination to a mostly affordable one—the majority of travelers can expect to spend between 50-150 USD per person, per day in Brazil, although it's possible to stay under that amount (and still very easy to overshoot it!).
In terms of communication, there are two discussions to be had. It's easy to buy a Brazil SIM card upon arrival in the country, and you'll find Wi-Fi to be prevalent (and mostly fast/free) as you travel. On the other hand, speaking English in Brazil still remains difficult, at least when you interact with people outside major cities, and those who aren't highly educated. I'd suggested boning up on your Portuguese before you arrive!
Brazil Visas
One of the positive consequences of Jair Bolsonaro's presidency? Nationals of fewer countries than ever require a visa to enter Brazil—Americans can now enter Brazil visa free on short tourist stays. With this being said, even if you've arrived here Googling how to get a Brazil visa, don't worry. This will be a relatively minor inconvenience, given that a large number of countries can now apply for a Brazil e-Visa before travel.
Places to Visit With 3 Weeks in Brazil
Rio de Janeiro
Whether or not you literally begin your 3 week Brazil itinerary in Rio de Janeiro, it's going to be a focal point of your trip. Brazil's former capital is not only one of the most beautiful cities in the world, but is full of awesome activities, whether you sun yourself on Copacabana, Ipanema and Leblon Beaches, or stroll under the Lapa Arches up into the historical Santa Teresa neighborhood.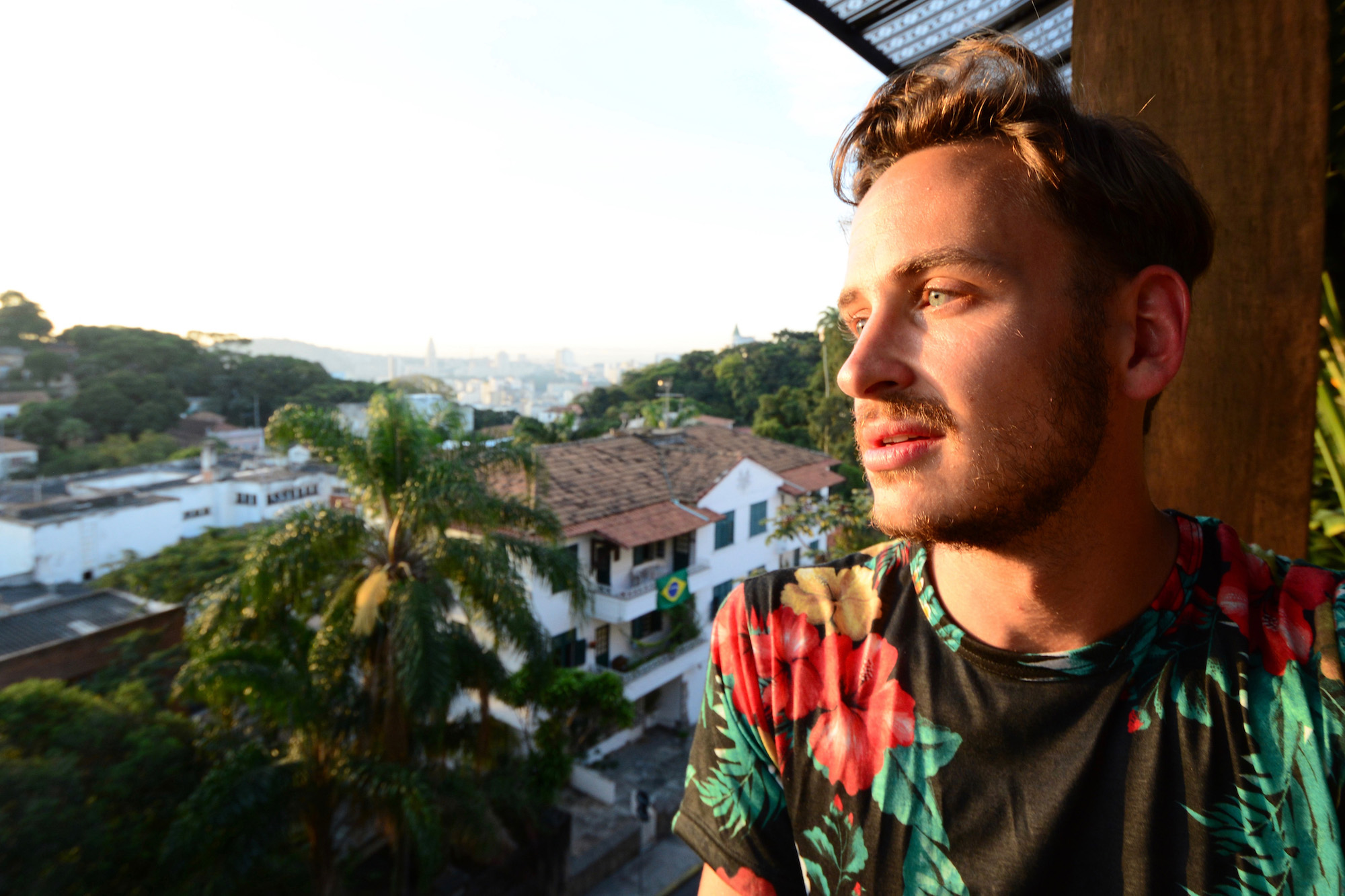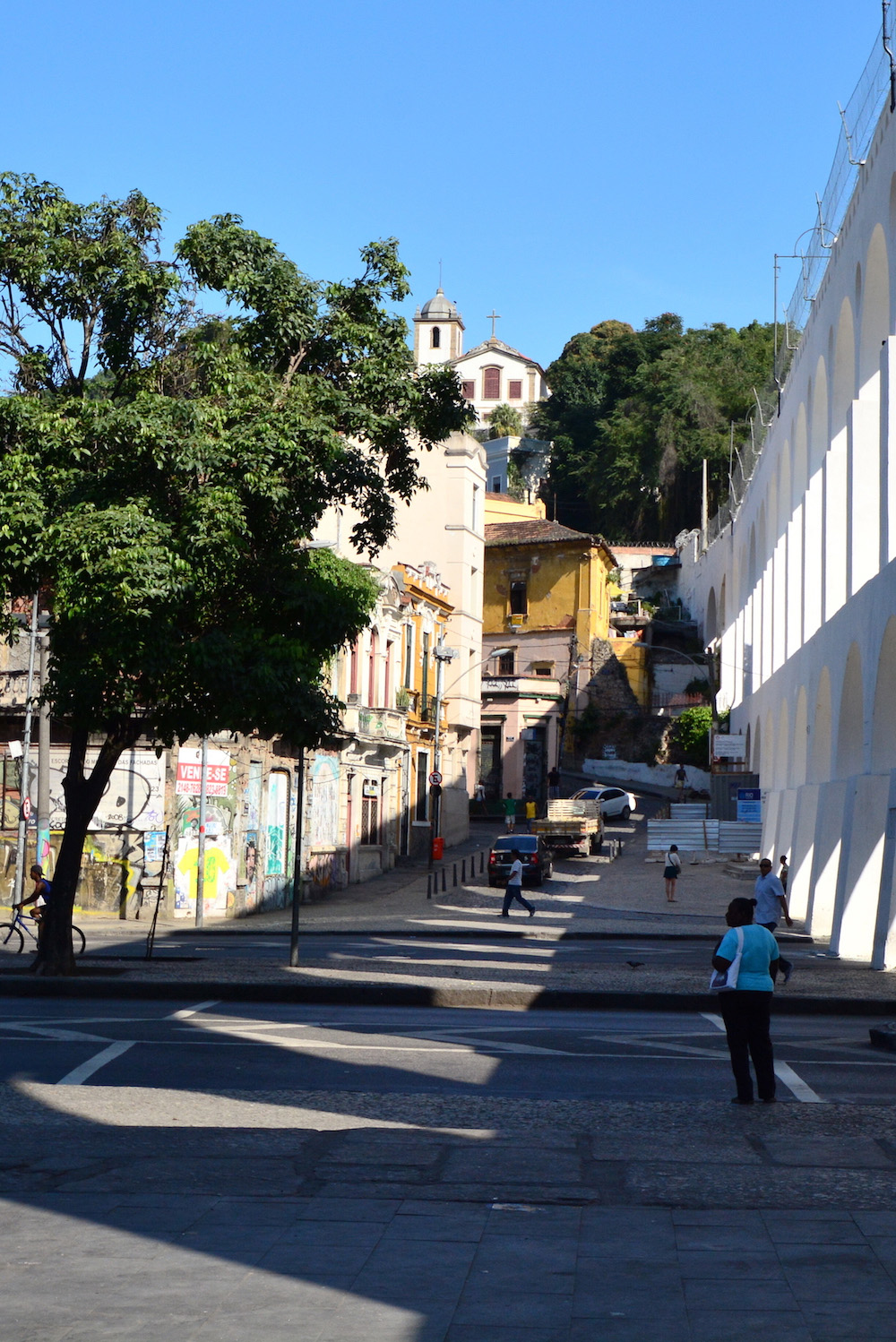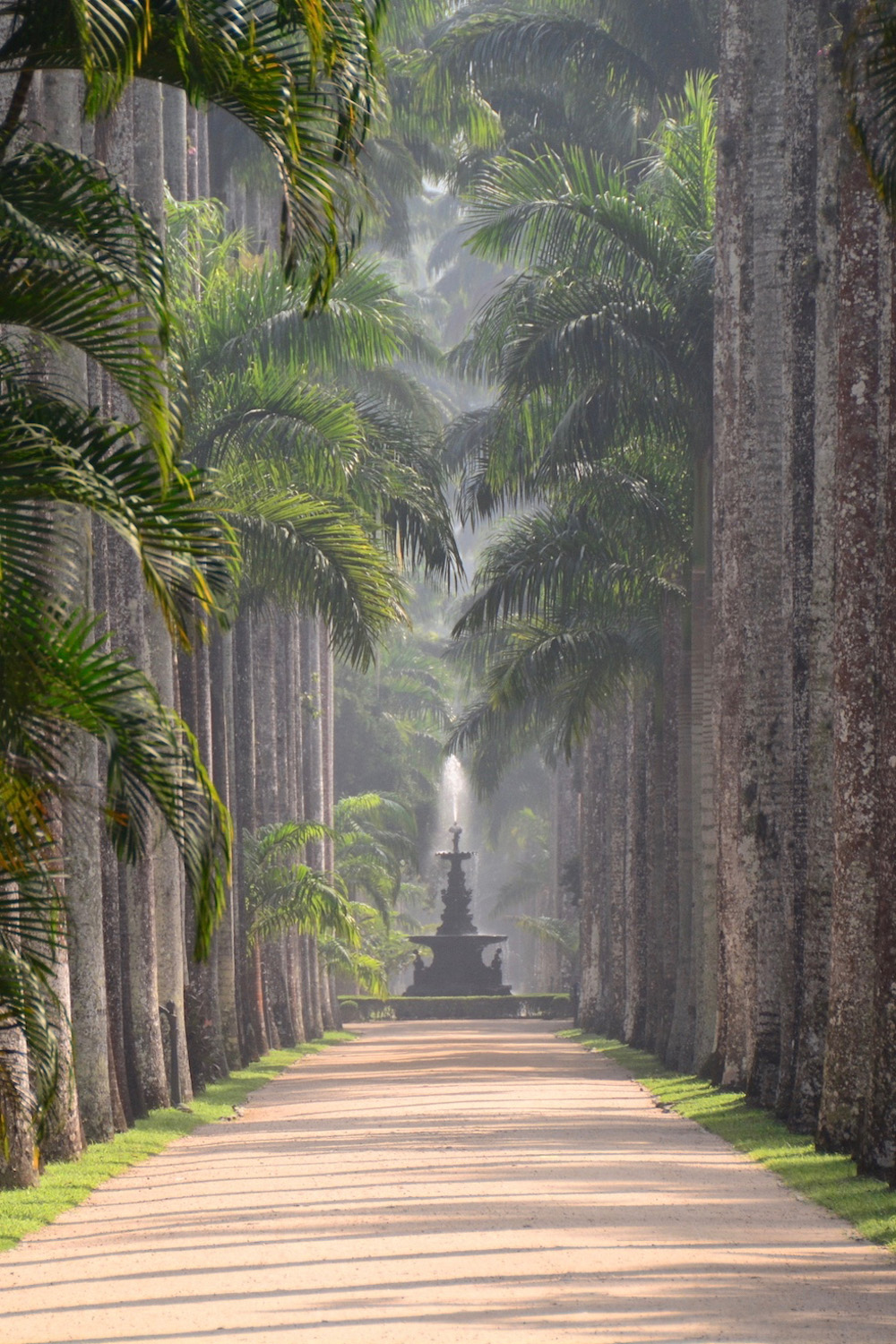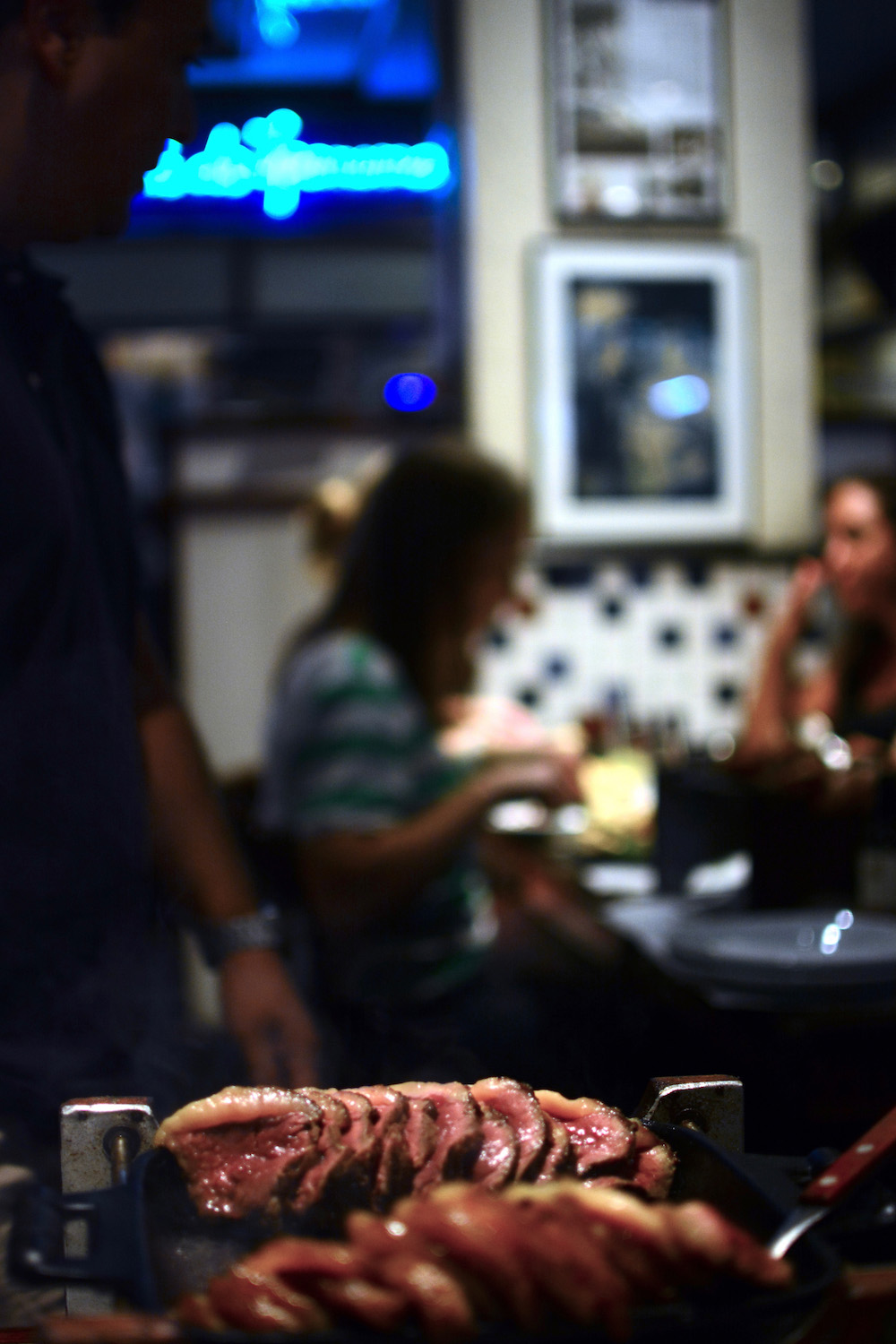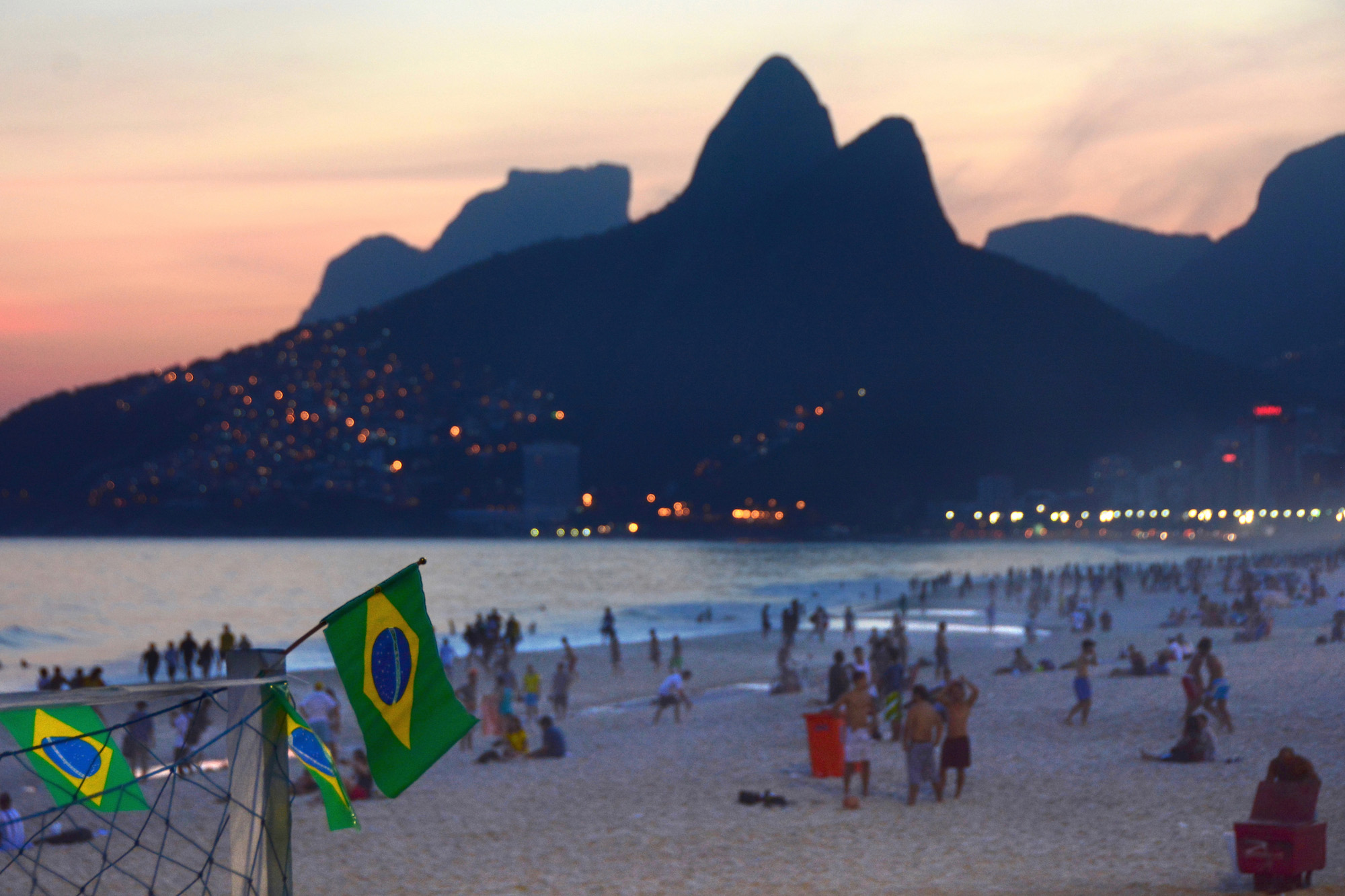 There are also some day trips you can take during your Rio de Janeiro itinerary—that is, if you can escape the magnetism of the city center. Destinations like the Tijuca Forest and Ilha Grande are definitely worth at least a day excursion from Rio de Janeiro, even if you'll be tempted to stay in town and explore attractions in central Rio and in Niterói, just across the bay.
São Paulo
São Paulo, on the other hand, is not necessarily a shoe-in during your 3 weeks in Brazil, even if it is the largest and most dynamic city in Brazil. Its reputation as a dangerous and violent place works against it, and distracts would-be visitors from the city's world-class attractions, which include lush Ibirapuera Park, world-class museums like Museu de Arte de São Paulo (MASP) and the colorful neighborhoods on either side of Avenida Paulista.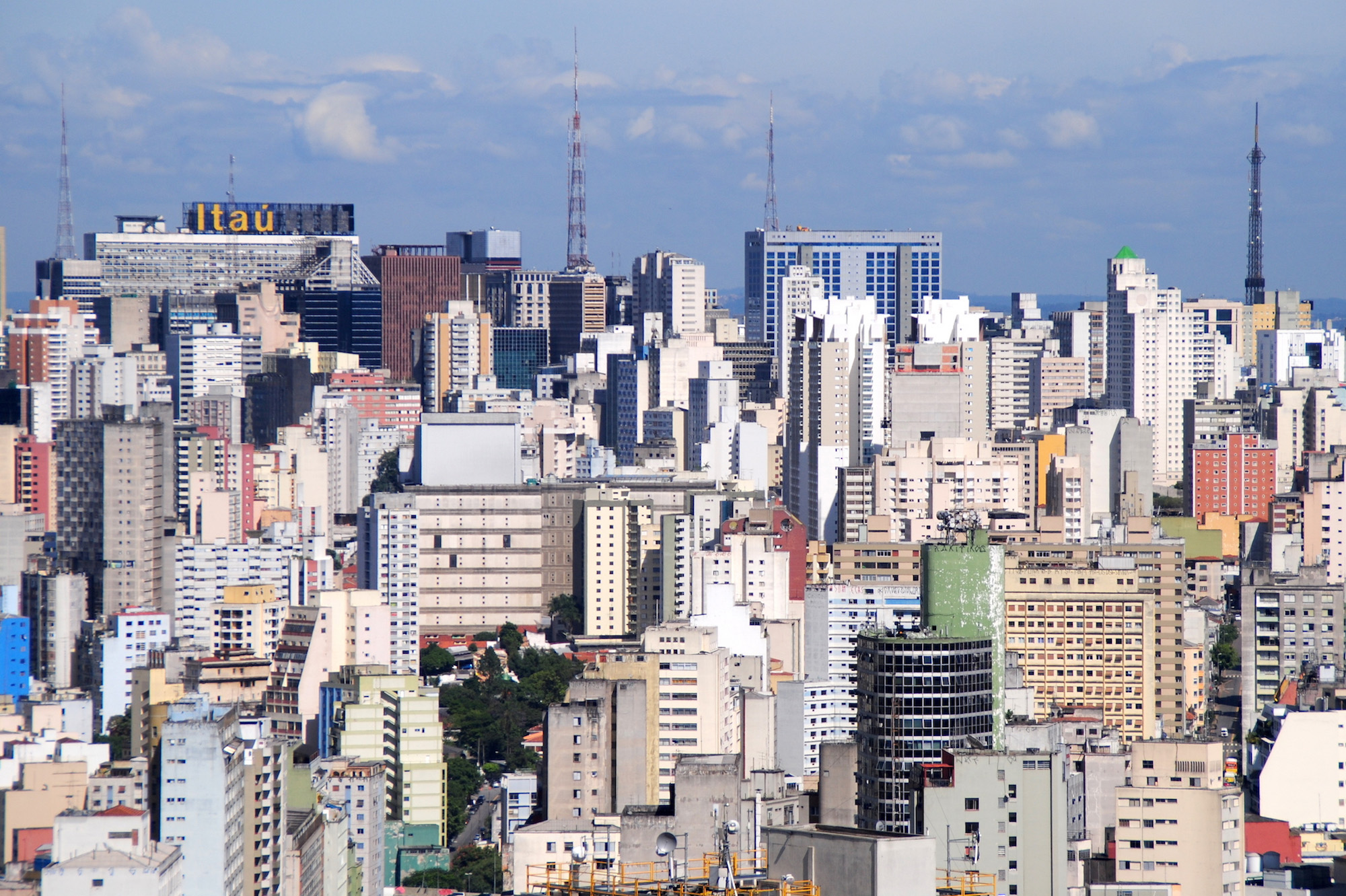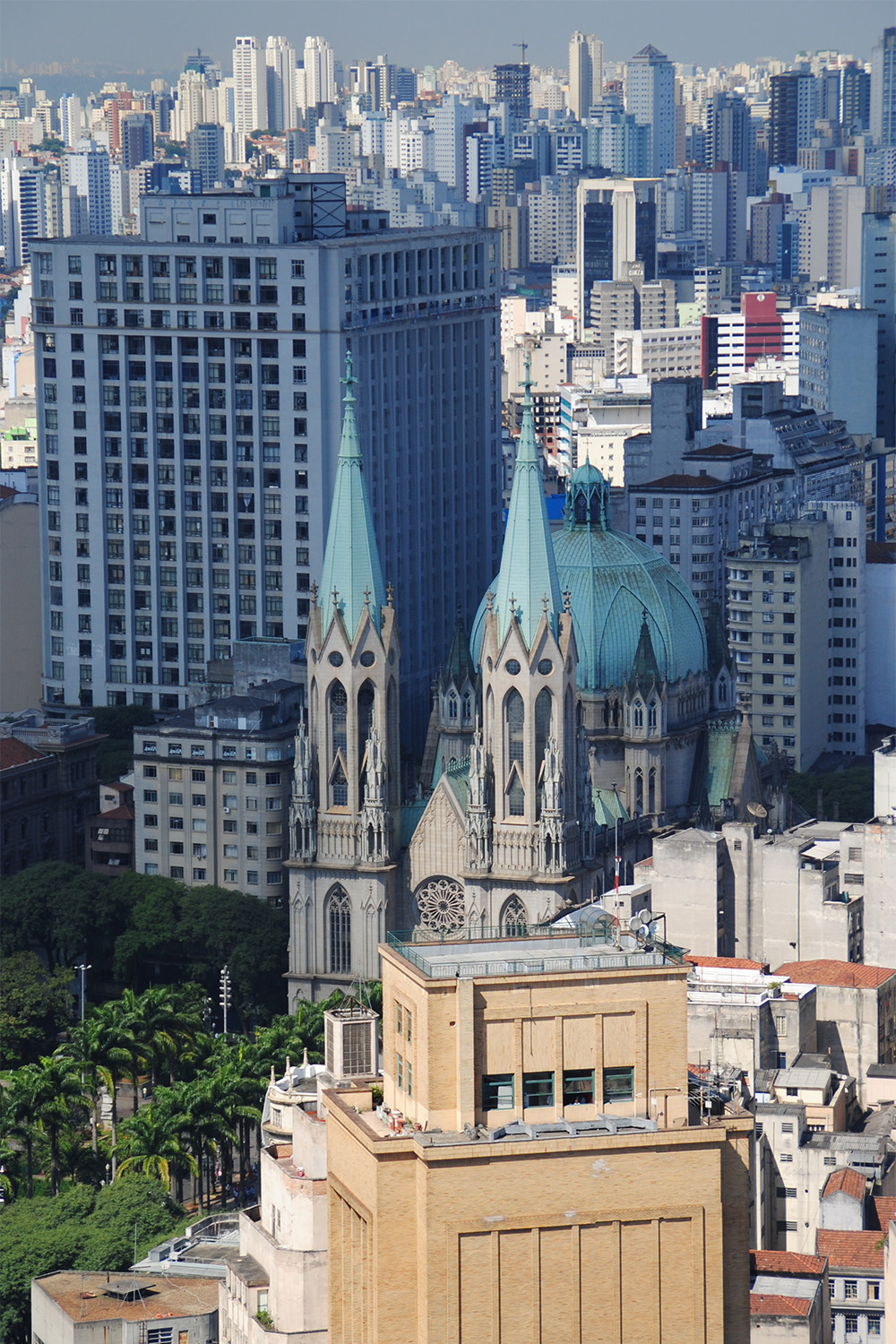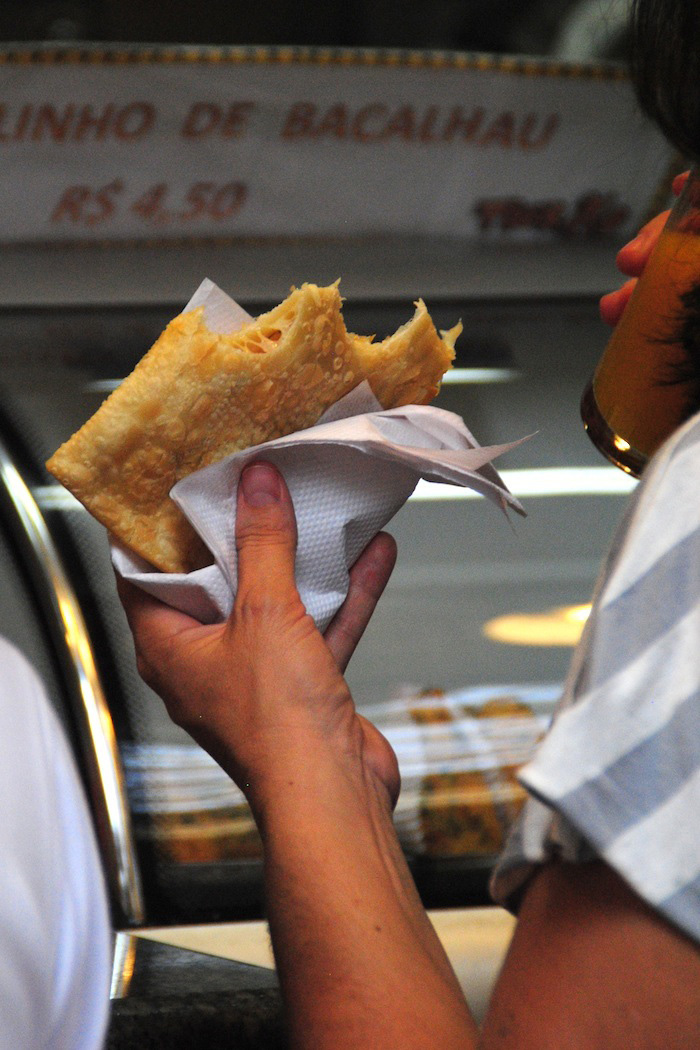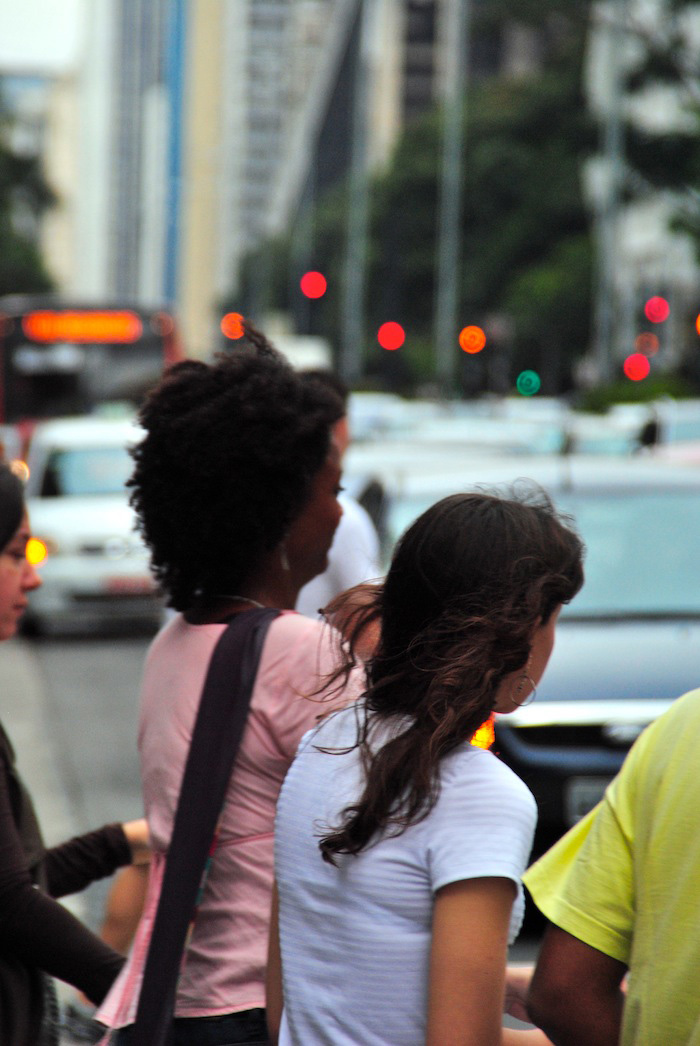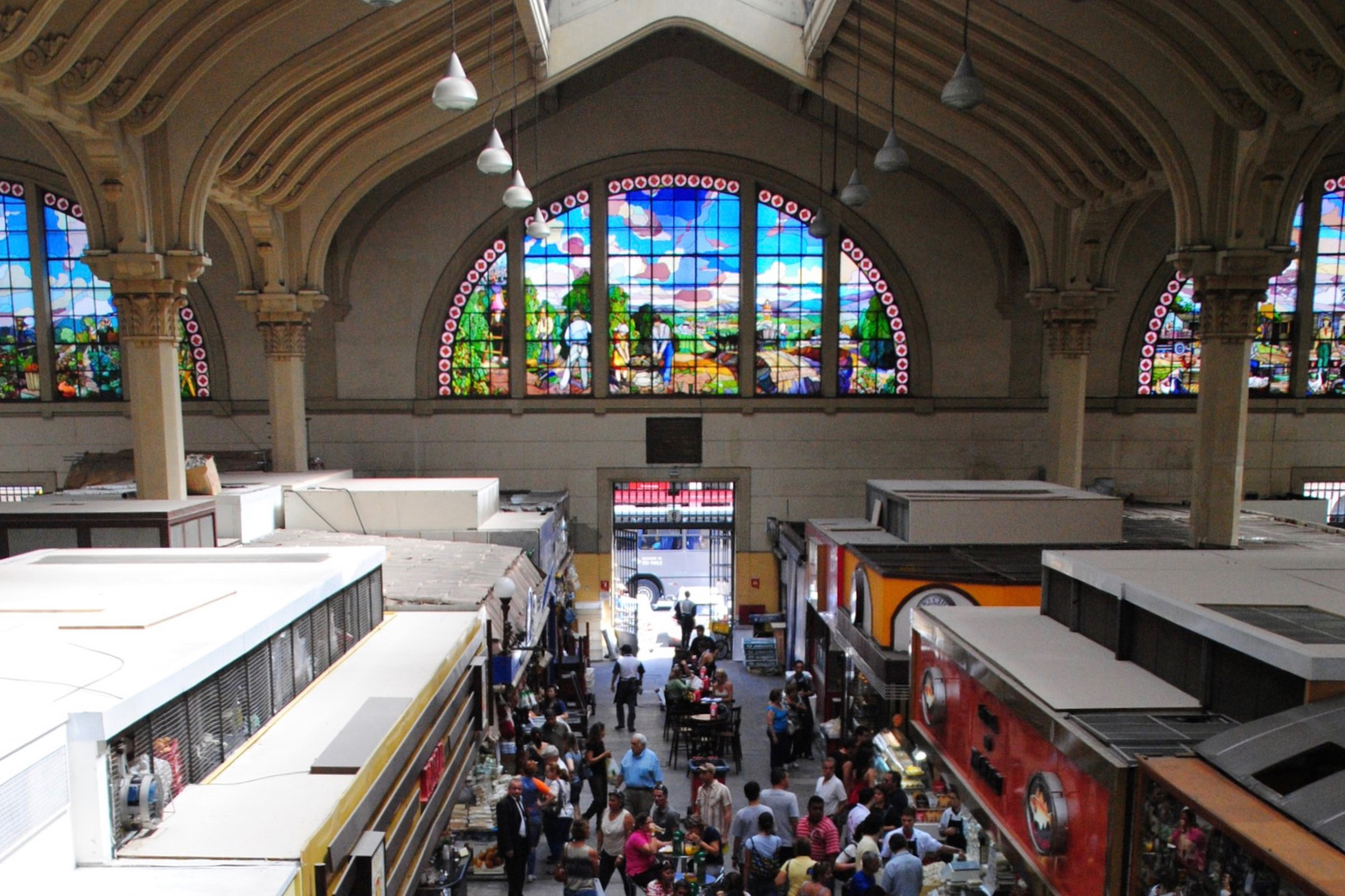 Which is not to say that all of what to do in São Paulo is immediately appealing to tourists. For example, the Asian-inflected neighborhood of Liberdade requires a deep exploration to fully appreciate its cultural and culinary nuances, while just one swing through the Mercado Municipal will leave you woefully unaware of all it offers visitors (not to mention hungry!).
Salvador
The number of things to do in Salvador isn't as high as what you find in either Rio or São Paulo, but it's still an essential Brazil destination. The center of Afro-Brazilian culture and one of the country's most diverse cities, Salvador is centered around the historical Pelourinho district, where beautiful baiana women can be spotted roaming through cobbled streets and colorful houses.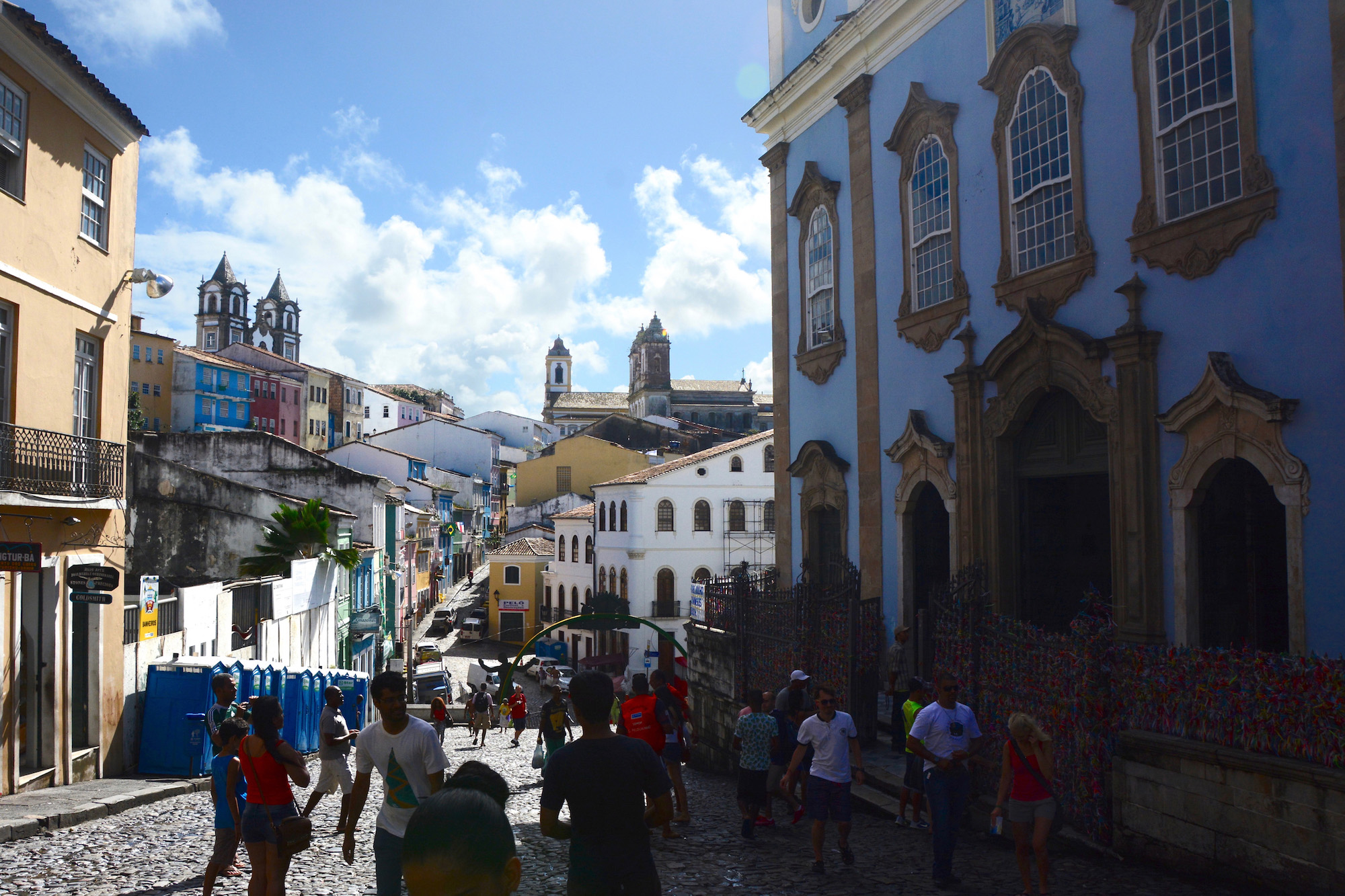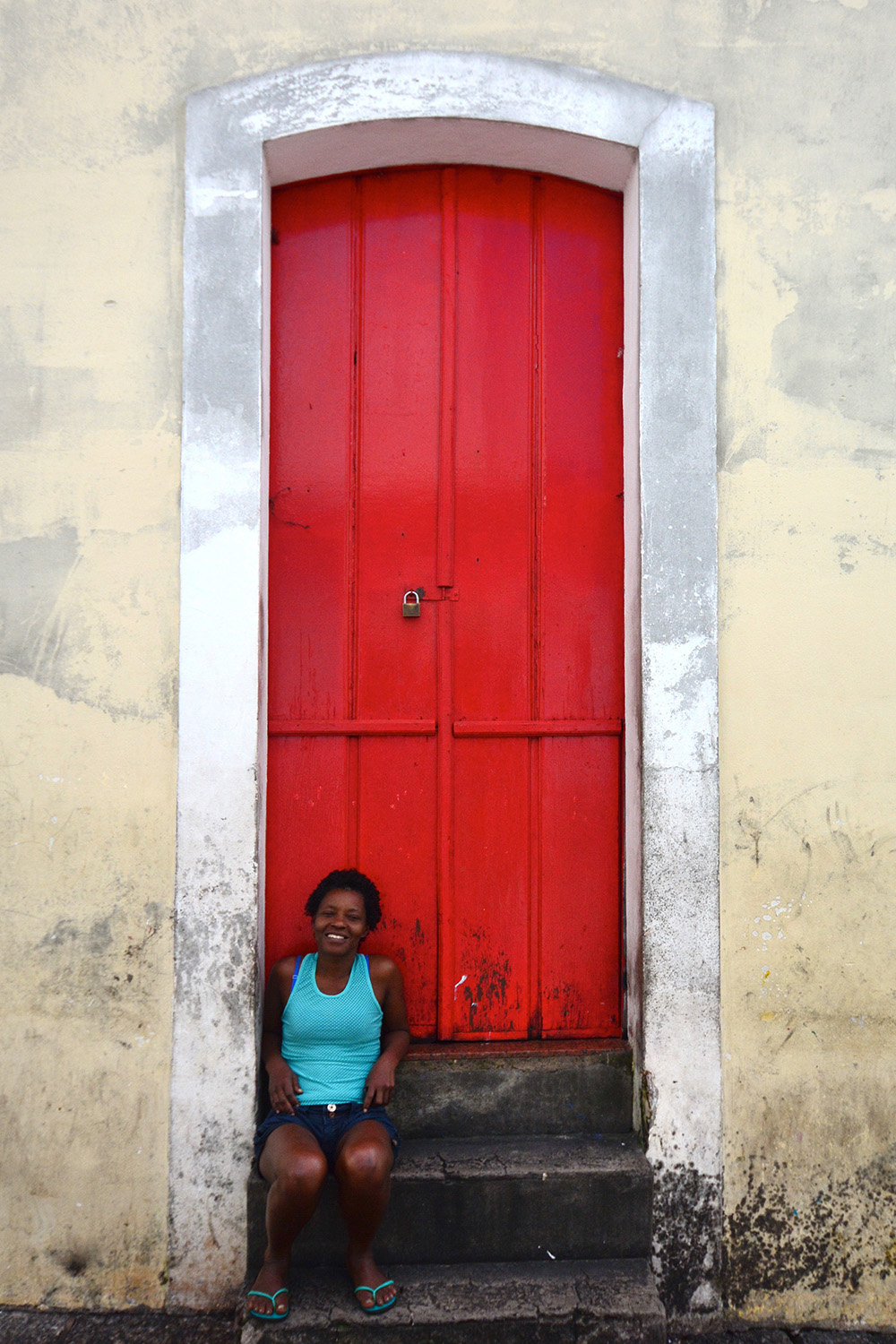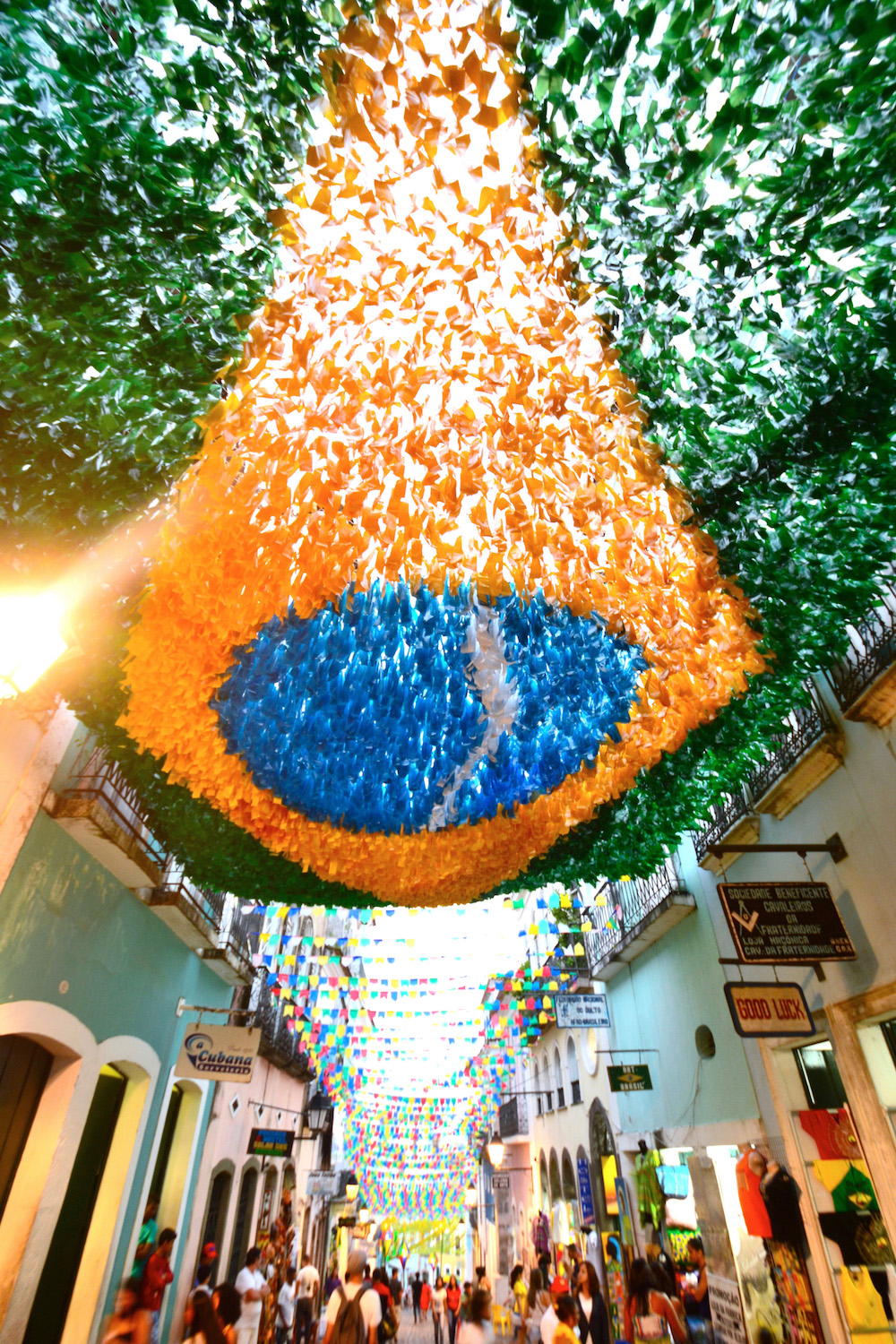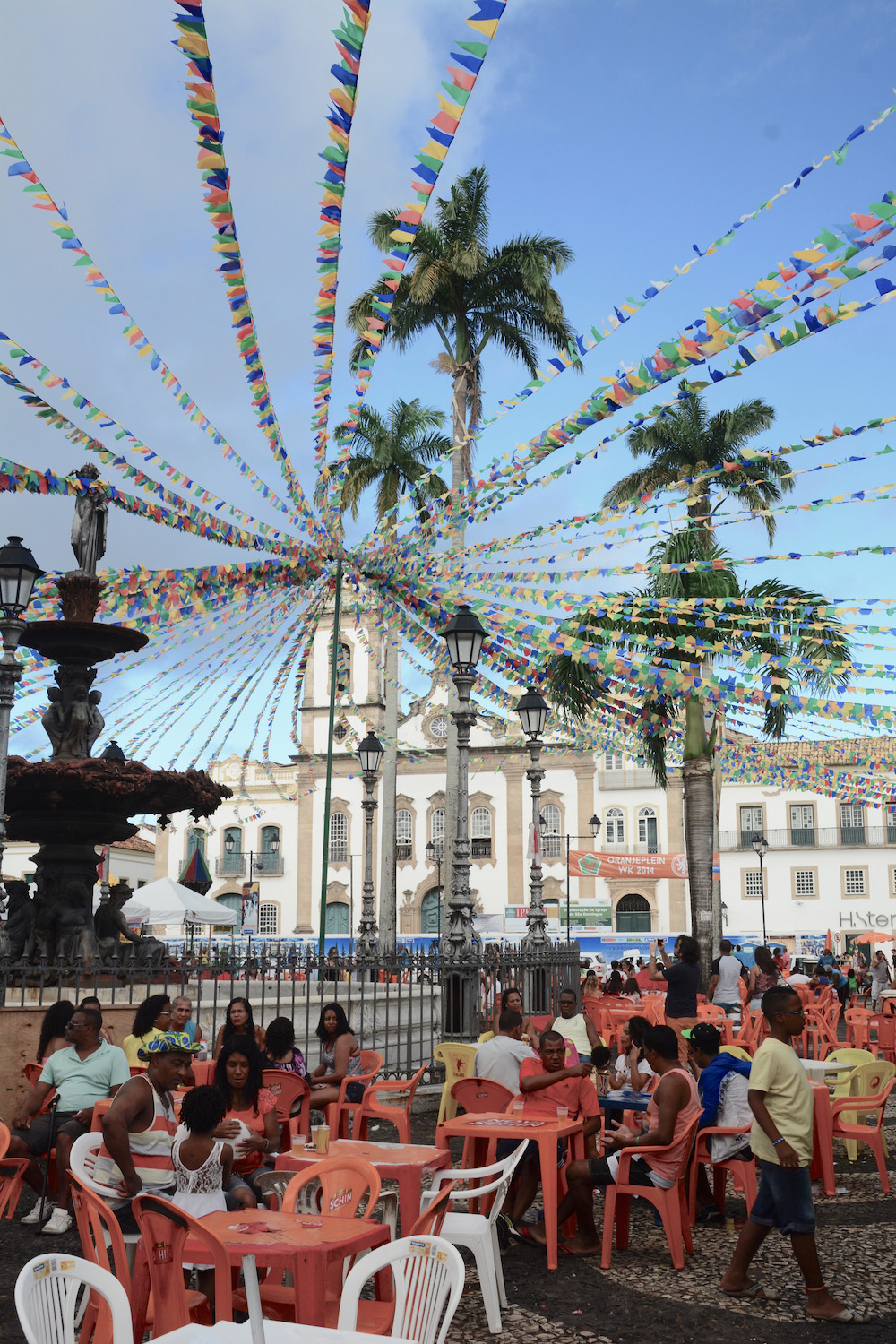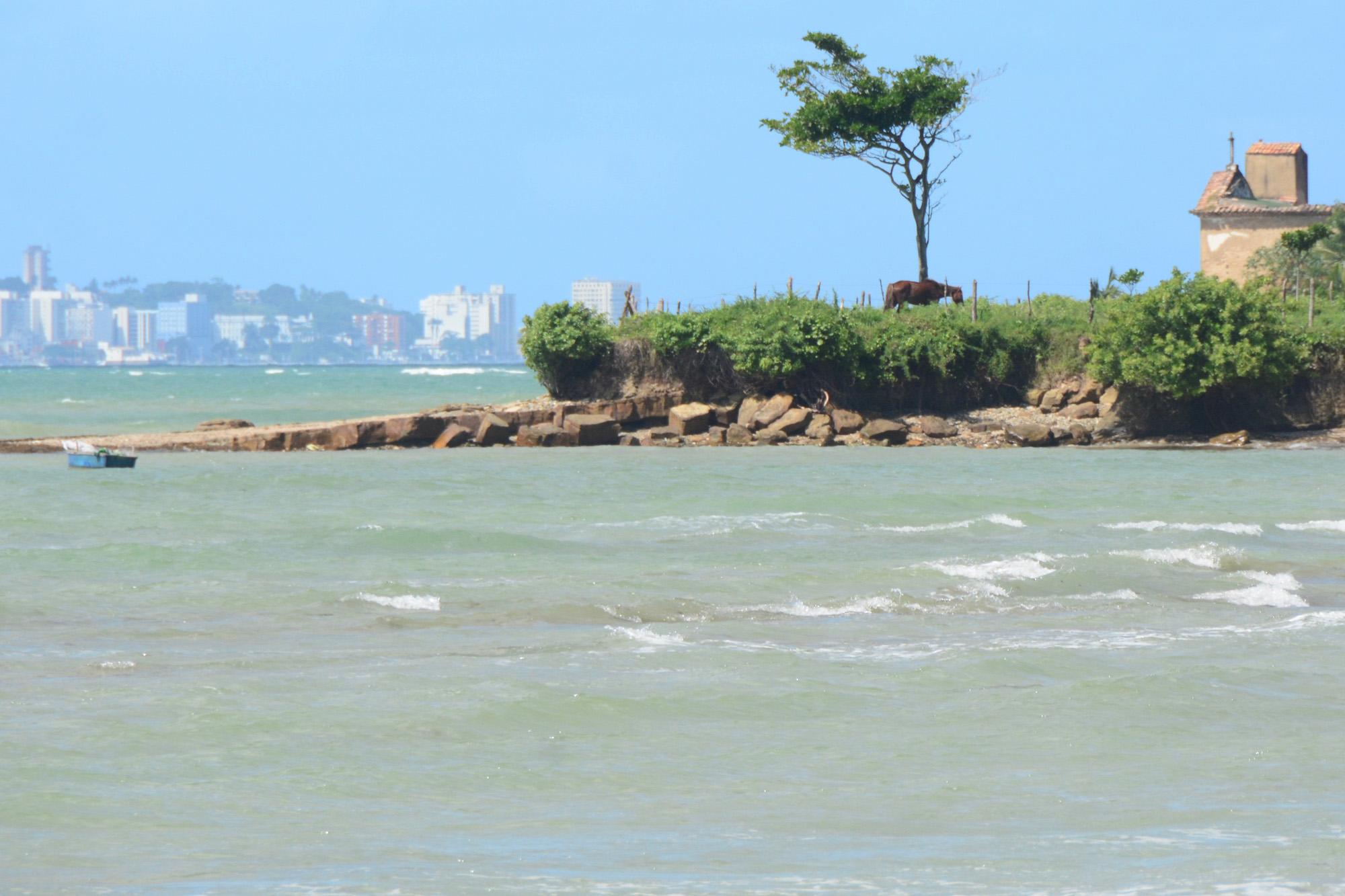 Another reason that Salvador is an indispensable part of you 3 weeks in Brazil itinerary? Day trips, of course. Whether you beach out on the beautiful shores of Morro de São Paulo island, or take a seafaring day trip of a more cultural short on eclectic Itaparica, Salvador doesn't play second (or third, as it were) fiddle to Brazil's larger cities, even if it's not as sprawling or well-known.
Lençóis Maranhenses
Want to visit the Brazil sand dunes? The good news is that you can easily travel to the Lençóis Maranhenses National Park during a relatively short trip to Brazil. Simply fly from Rio or São Paulo to São Luis, then board a public bus bound for Barrierinhas (or better yet to Sangue, where you can get a 4×4 to Santo Amaro and have a truly wild experience).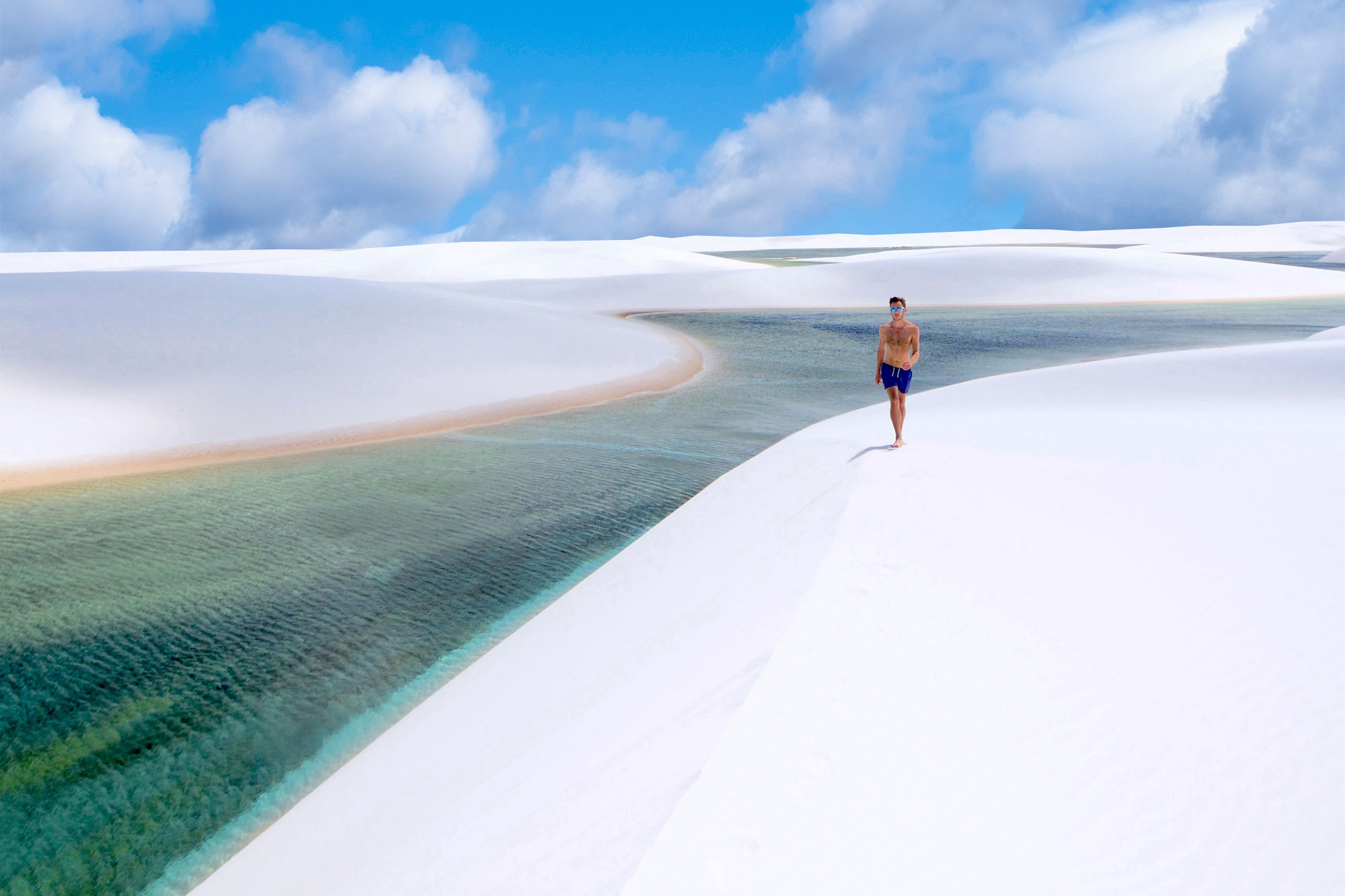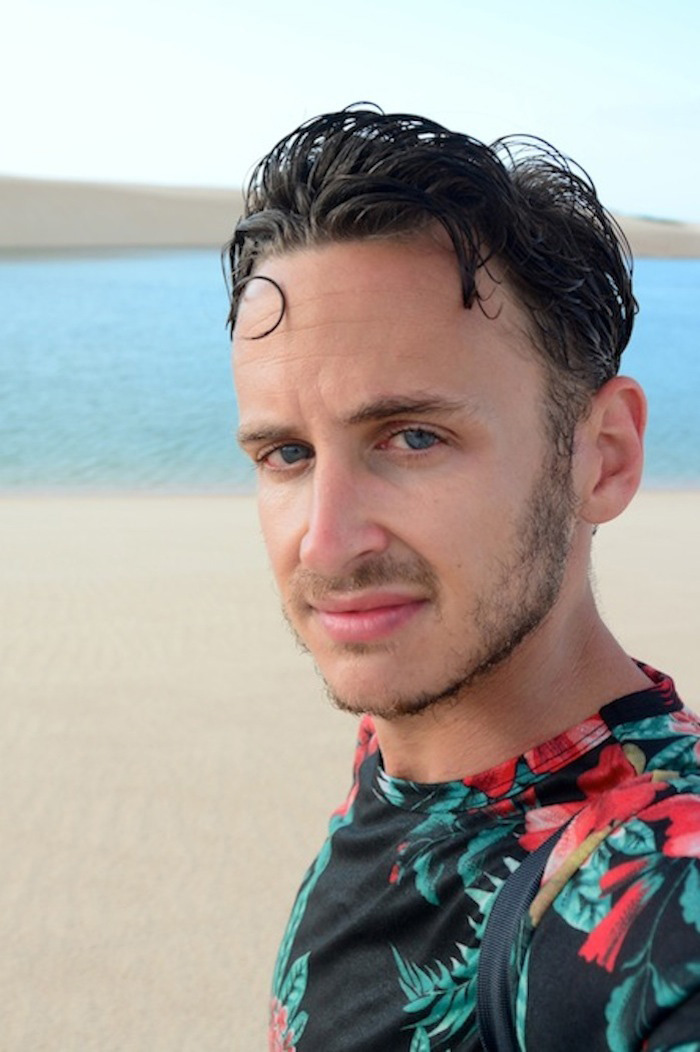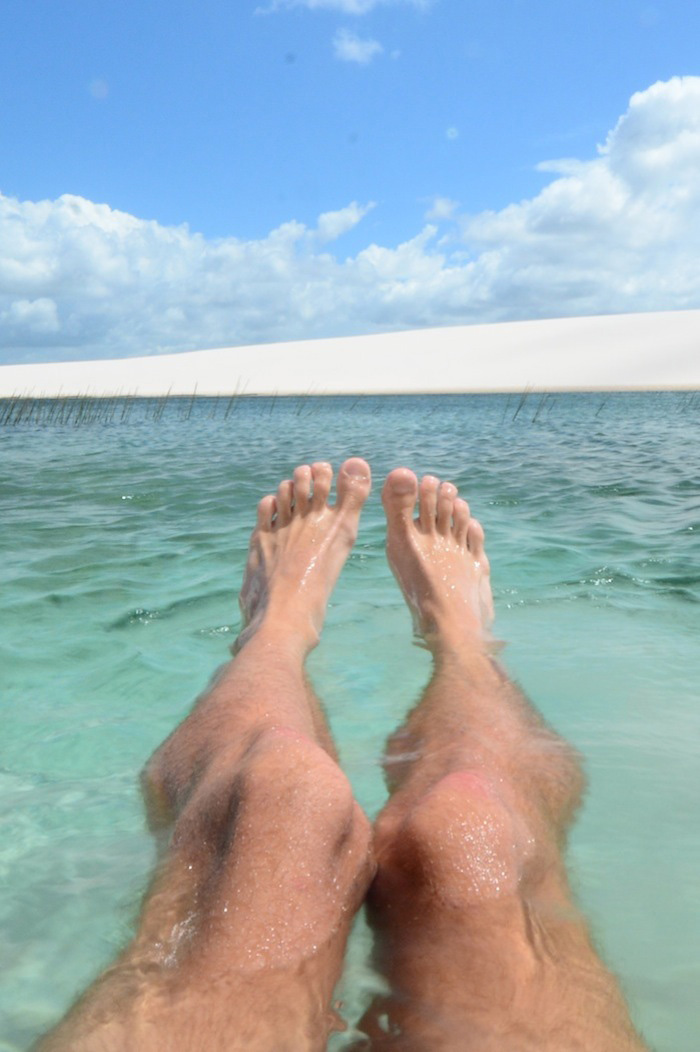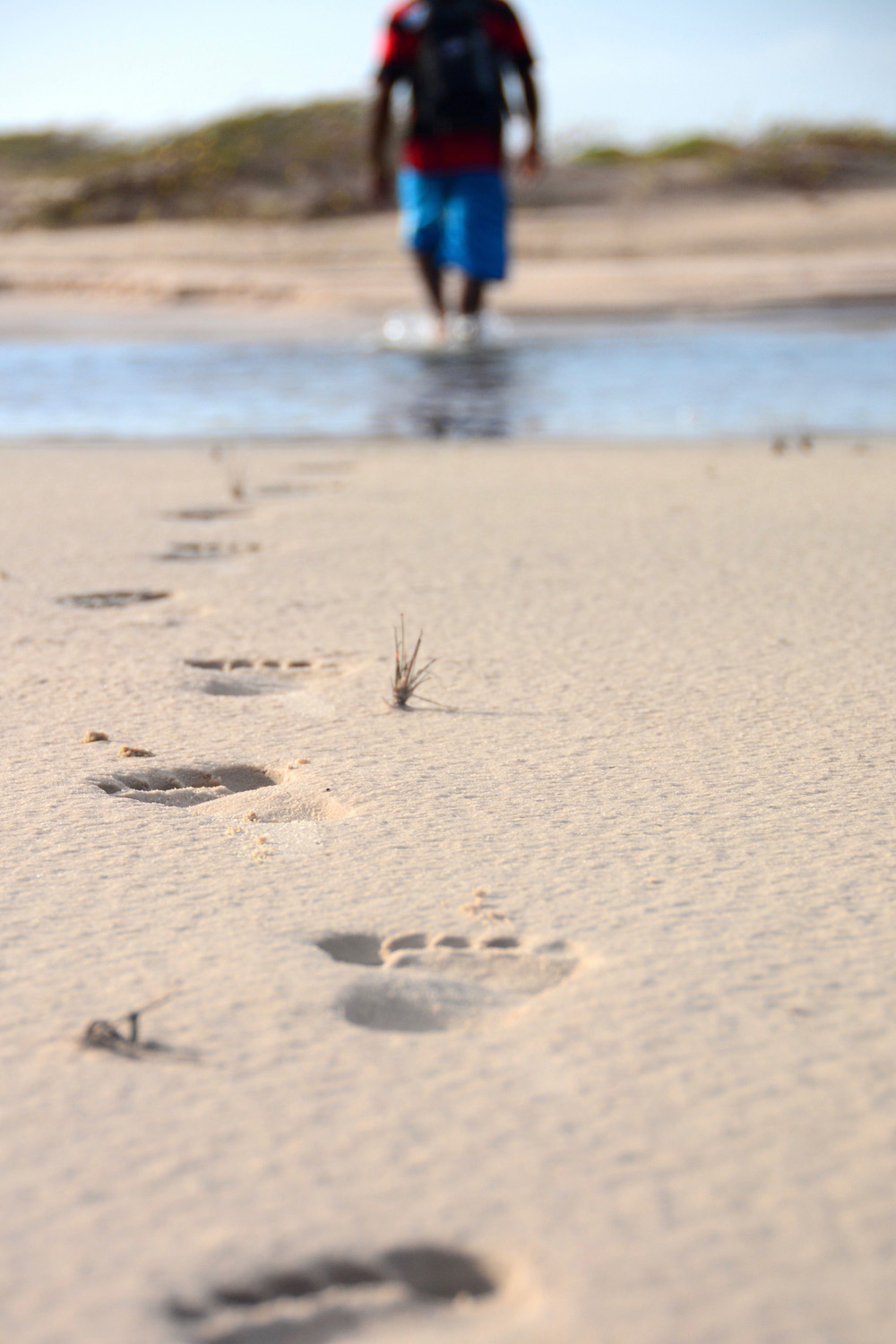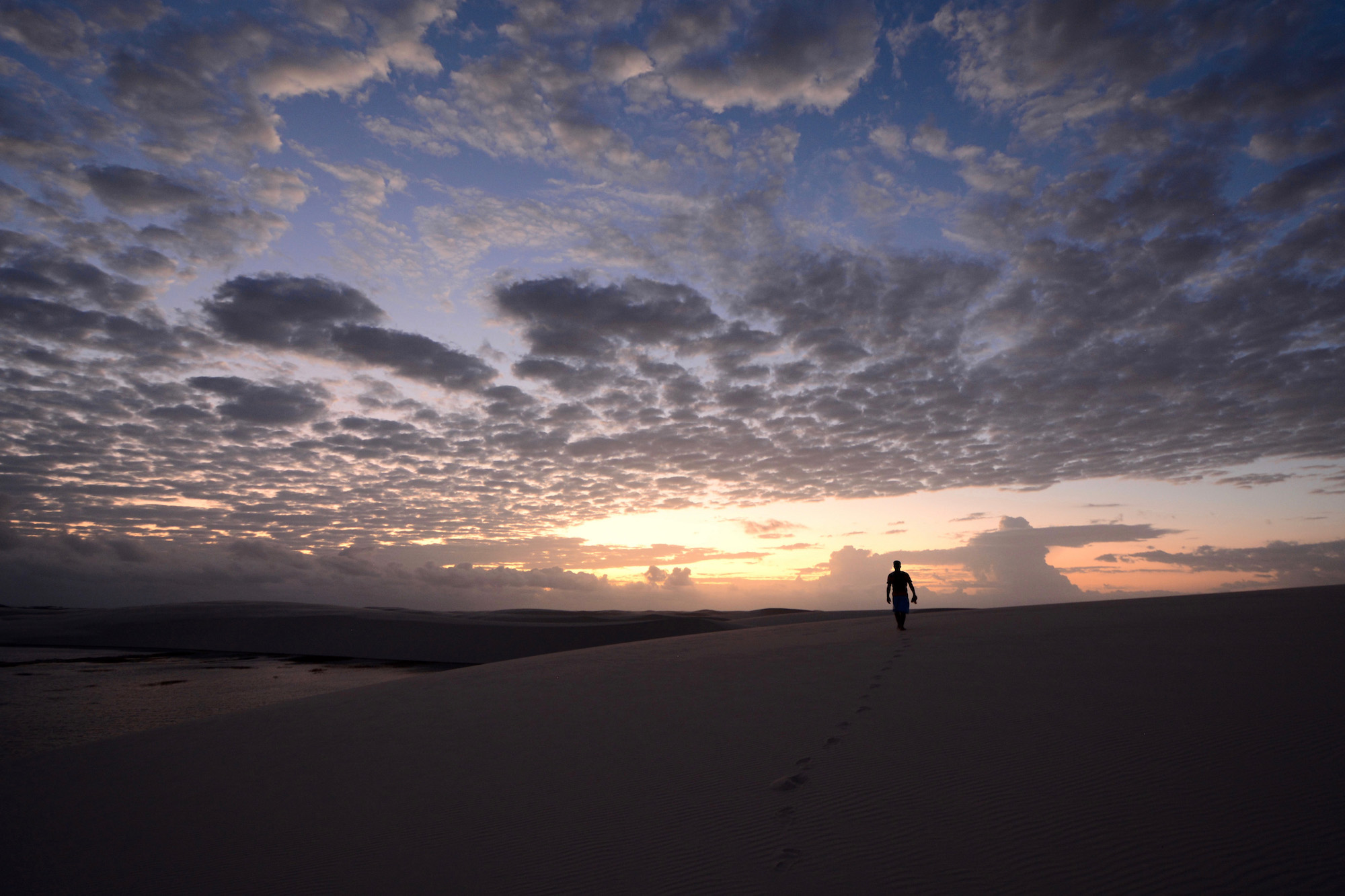 As to how long you'll need to devote to your time in the coastal dunes, the really depends on what you want to do. You could spend three full days hiking between Barreirinhas and Santo Amaro alone, while those without a huge amount of time can do a two-day hike from either city into the dunes and back, requiring only 3-4 days here in total.
Other Brazil Destinations
With just three weeks in Brazil, you'll have the opportunity to visit one or two places I've mentioned so far, but not many more. For example, you could add a stop at Iguaçu Falls, particularly if you're coming from Argentina, or you could accent your trip into the wilds of the northeast with a city trip to Fortaleza or Recife, or make an excursion to the archipelago of Fernando de Noronha, which was recently recognized as being home to the world's best beaches.
Want to visit the Amazon? That's possible on a trip of this length, though you might have to make deletions elsewhere. Even if you simply cruise along the Amazon River between Manaus and Belem (or vice-versa) you need a minimum of 5-7 days to appreciate this part of Brazil adequately, and probably more if you can spare it.
Brazil 3 Week Itinerary Examples
Basic Brazil
Let's say you want to see Brazil in 3 weeks, as I've alluded to throughout this post. You could structure it as follows:
3-5 days in Rio de Janeiro
3-5 days in São Paulo
2-3 days in either Florianopolis or Salvador
5-7 days in Brazilian Amazon
Wild (long) weekend in Lençóis Maranhenses or at Iguaçu Falls
Within this framework, there's a lot of flexibility as well, whether you want to prioritize Brazil tourist attractions or eat your way through the country.
Brazil on the Wild Side
Another way to structure your 3 weeks in Brazil is to (mostly) shirk the cities and instead focus on the country's marvelous natural attractions:
2-4 days at Iguaçu Falls
2-4 days in the Brazilian Amazon
2-4 days at the Lençóis Maranhenses
2-4 days in the ecotourism hub of Bonito
2-4 days in the Fernando de Noronha archipelago
If this is your preferred trip to Brazil, act fast—Bolsonaro and his thug seem intent on turning Brazil into the barren deserted depicted in the hit Netflix series 3%.
Underrated Brazil
Want a mix of urban and natural things to do in Brazil, but prefer to hang out off the beaten path? Try this trip on for size:
2-3 days in São Paulo
3-5 days in the Lençóis Maranhenses
3-5 days in the Brazilian Amazon or Bonito
2-3 days in an underrated city like Recife, Brasilia or Curitiba
Obviously, a trip of this scope works best if you have at least 3 weeks in Brazil, but a shorter duration can work as well.
Brazil, Briefly
Many a Brazil travel blog on the internet will claim you can't see Brazil, if you don't take a long trip—not this one. Specifically, consider the following:
2-3 days in Rio de Janeiro
2-3 days in São Paulo
1-2 days in Salvador, Fortaleza, Recife or Iguaçu Falls
Although you'll need about one week in Brazil to complete this (any shorter and you'll have to stick to this one of these destinations) it is possible to enjoy Brazil, briefly.
Other FAQ About Traveling to Brazil
What can you do in Brazil in 2 weeks?
Although this post is about spending 3 weeks in Brazil, you can absolutely spend just two weeks in Brazil. With this amount of time, you can split a week between Rio and São Paulo, and then choose between heading north to Salvador and then the Lençóis Maranhenses, or traveling southward to Florianópolis and Iguaçu Falls.
Is Brazil Safe?
I'm torn when it comes to this question. For example, while I never personally experienced gun violence in Brazil, an acquaintance of mine got shot while riding a motorcycle through Leblon, one of the wealthiest neighborhoods of Rio de Janeiro. For my part, I got pick-pocketed in Ipanema, though that's hardly an indication as to whether Brazil is safe or not.
Is 3 Weeks in Brazil Enough?
When determining how long to spend in Brazil, there are a few questions you need to ask yourself—the first relates to how many destinations you want to visit. If, for example, you can manage to restrict your travel to the country's three main cities, plus the Lençóis Maranhenses, Amazon Rainforest or Iguaçu Falls (but not all three or even two) then 3 weeks in Brazil will probably be sufficient for you.
On the other hand, a longer Brazil itinerary (3 weeks or more) is better if you want to visit all of these destinations, plus others like the cities of Florianopolis and Fortaleza, and natural paradises like the town of Bonito and the idyllic archipelago of Fernando de Noronha. You can spend a shorter time in Brazil, on the other hand, if you're keen to dividing your trip between Rio and São Paulo, or any other 2-3 destinations.
The Bottom Line
Whether you spend 3 weeks in Brazil, 3 months or 3 days, this incredible country practically guarantees an amazing trip. From the beaches of Rio, to the skyscrapers of São Paulo, and from the dunes of the Lençóis Maranhenses to the lush greenery of the Amazon Rainforest, Brazil is a place you'll want to return again and again. I'd be lying if I said there weren't some causes for concern, such as the country's endemic violence or the possibility of malaria in the Amazzon. A great way to assuage your fears? Hire me to plan your trip to Brazil.