Spend Three Weeks in Japan
The first time I spent 3 weeks in Japan, back in 2014, everything went my way. Not only did the cherry blossoms happen to be at full bloom everywhere in the country I traveled, but I found three weeks to be the perfect length of time for exploring Japan. I left feeling completely satisfied, equally sad to depart as I was determined I would return again some day (and return I did, something like 15 times now).
However, if you're planning a trip to Japan, this scenario might be the farthest thing from your mind. In spite of how well things work once you're on the ground in Japan, and how immediately satisfied you'll feel the moment your butt is in the seat of a Narita Express train bound for Tokyo Station, creating the dream trip to Japan can be an absolute nightmare.
This is one of the main quandaries my Japan itinerary addresses, regardless of how long you plan to spend there, or what time of year you plan to visit. The information I'm about to share will help you understand Japan before you get there—and my insights and Japan photography will ensure you fall in love with the country at least as deeply as I have.
Practical Matters
When to Visit Japan
Ask most people, and they'll give two answers about the best time to visit Japan to see Japan in 3 weeks. The first, not surprisingly, is cherry blossom season, which occurs between late March and early May every year, depending on where in Japan you travel. A somewhat distant second would be Japan's autumn color season, which lasts longer (koyo colors begin appearing in mid-September, and can last well into December) but is also seen as being less iconically Japanese than sakura.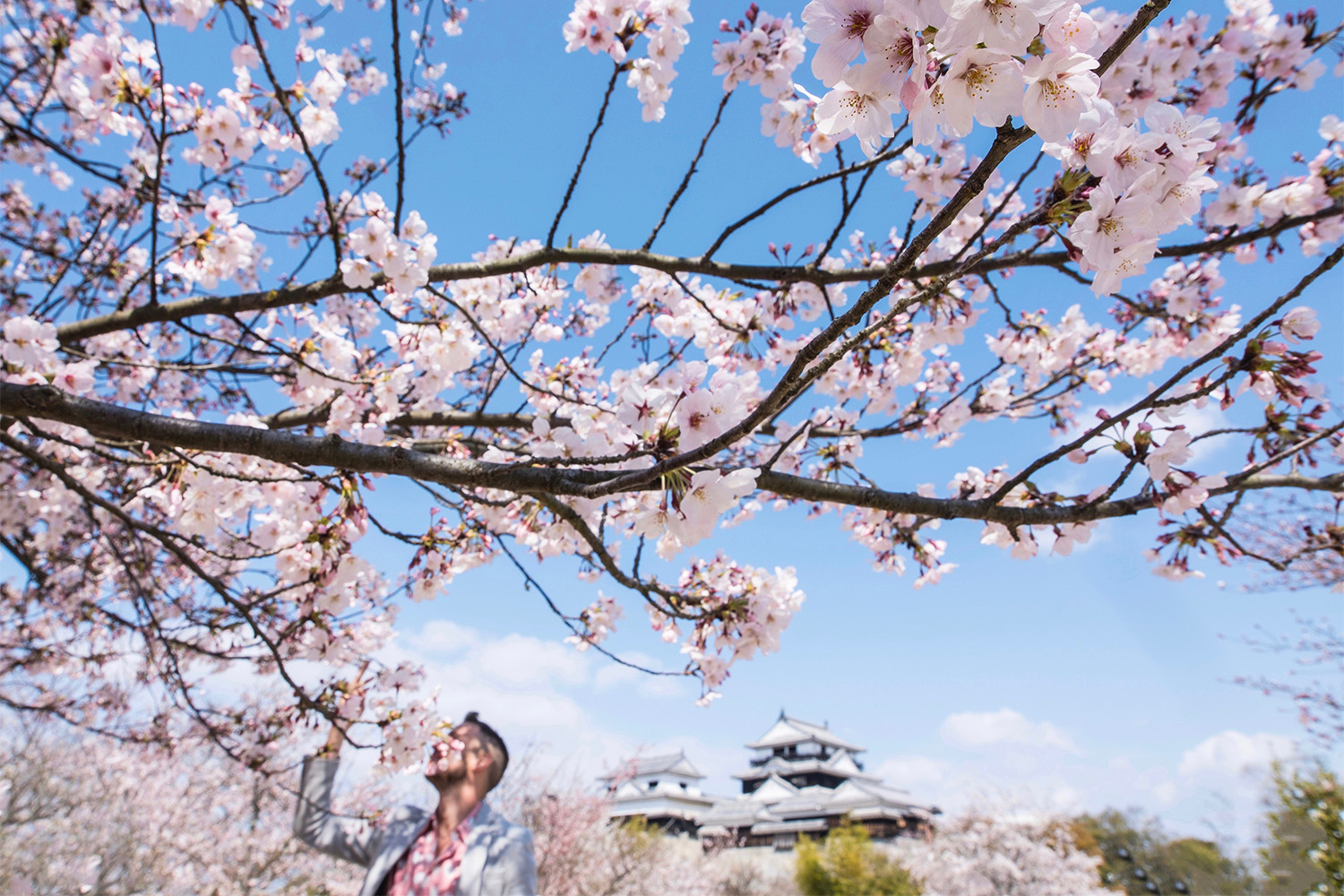 I mostly agree with these assessments, though I consider Japan's cherry blossoms and autumn colors to be equally spectacular in their beauty. On the other hand, 3 weeks in Japan (or shorter, or longer) can be fabulous at any time of year, from the coldest, snowiest day of winter, to the hottest, rainiest day of summer. Make sure to continue reading to the end of this Japan itinerary, as I'll outline specific routes to take during each season!
Want to do a different kind of "research" before your trip to Japan? One of my favorite ways to gain insights into the Japanese psyche is by reading the novels of Haruki Murakami. I usually like to start with classics like Kafka on the Shore and The Wind-Up Bird Chronicle, before digging deeper with choices like 1Q84 and A Wild Sheep Chase.
Where to Stay in Japan
Many travelers email me asking advice about the best hotels in Japan, from modern properties in cities to traditional ryokan guest houses in mountain towns. And I have plenty of recommendations, whether for high-end city slickers to stay at the opulent Tokyo Station Hotel, or for budget-conscious temple trekkers to choose Kyoto's simple Ryokan Kyoraku. Takaragawa Onsen, located in the bottom of an Alpine ravine in Gunma prefecture, is probably the most beautiful place I've ever slept in Japan, and I suggest a stay there to anyone who will listen.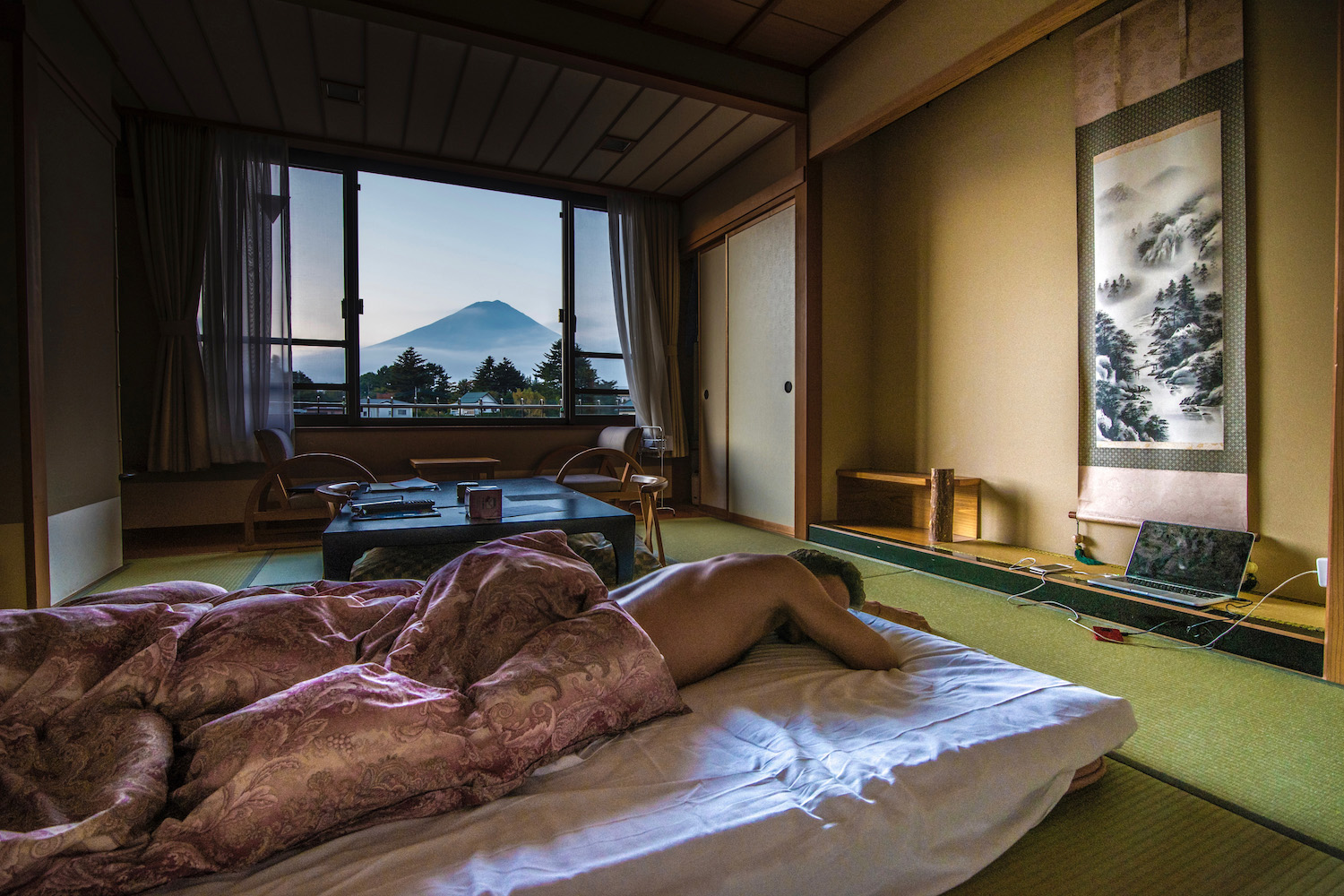 As is the case with Japan trip planning in general, hotel and ryokan booking can seem confounding. And I have a similar reassurance: Most every property that exists in Japan is immaculately maintained, and hospitable almost to a fault. Even if you can't snag the room you thought you wanted, you'll wake up (ideally, on a traditional tatami mat) feeling as rested and satisfied as you need to be, so try not to street about the best area to stay in Kyoto or other specifics.
How to Get Around in Japan
The vast majority of travelers will benefit greatly from a Japan Rail Pass during their Japan 3 weeks itinerary, though there are some exceptions to this rule. If you plan to stay primarily in cities and not utilize Shinkansen bullet trains (the primary travel expense a JR Pass offsets), it isn't necessarily a wise investment. Likewise, while the high cost of using ultra-modern Japanese trains (the Shinkansen and otherwise) on Honshu and Kyushu islands justifies the expenditure of a rail pass, this mostly isn't the case on Shikoku (whose trains are slow and relatively cheap) and Hokkaido, one of the places where renting a car in Japan makes the most sense.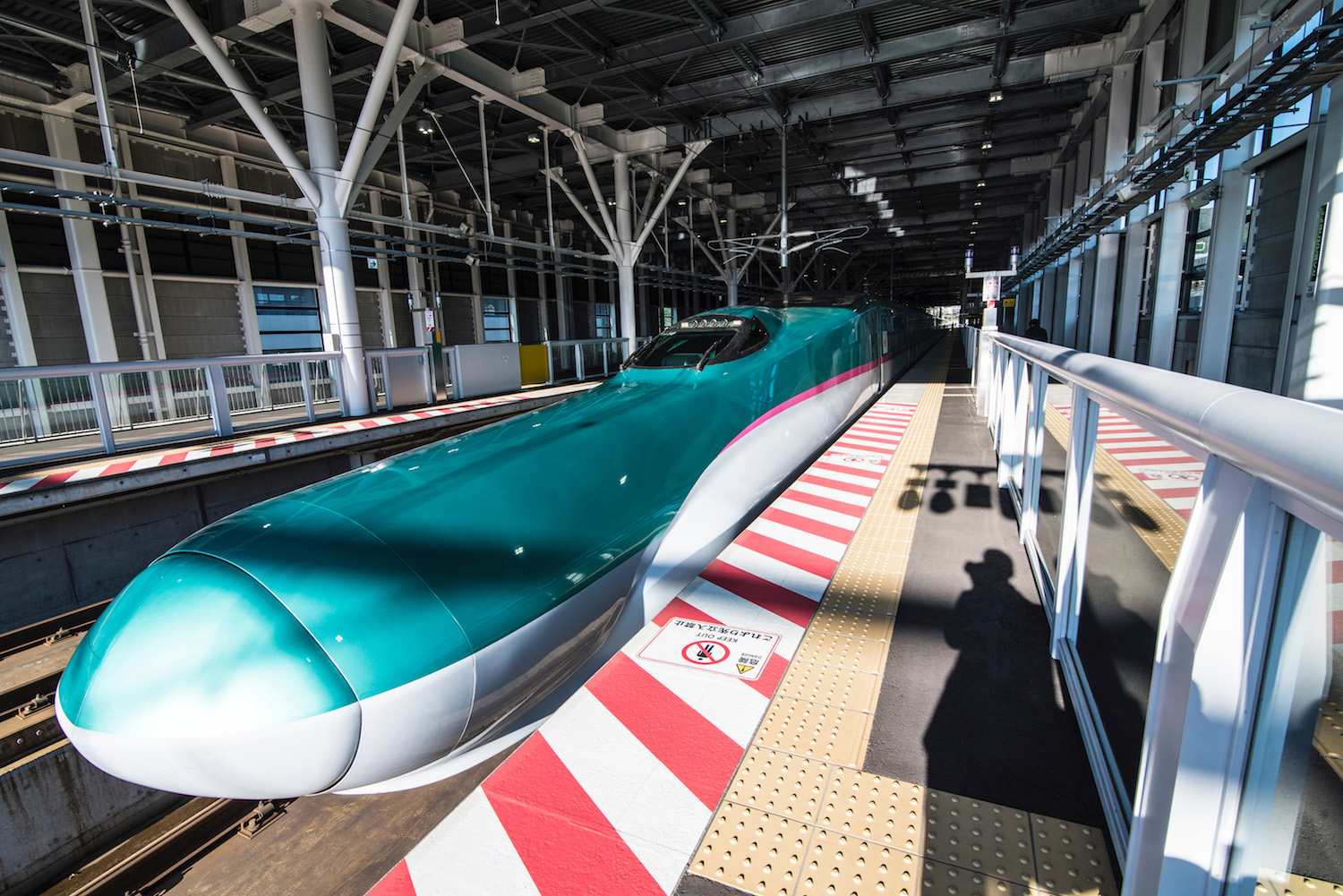 Regardless of how you spend your 3 weeks in Japan itinerary and where you go, you'll use some combination of transport types, though the majority of travelers will primarily use trains (and, within cities, subways). You probably won't need to take any Japanese domestic flights, though I will outline a couple instances where this is advisable in subsequent paragraphs. As far as getting to Japan is concerned, I prefer Japanese airlines ANA and JAL (in business class, if possible), though where you're coming from and what your budget is will necessarily influence your choice.
How to Pack for 3 Weeks in Japan
No matter you get around in Japan, traveling light is a must. Personally, I pair a Herschel Pop Quiz Backpack (which holds my electronics, passport and other can't-live-without items) with a Novel Duffel Bag (also by Herschel), which comfortably holds a week or two of men's clothing and shoes. Stylish and unpretentious, and small enough not to need to check!
What to Eat in Japan
Many travelers fixate on Japanese food in Tokyo, and do little research on what to eat (and where to eat it) outside the capital. This is understandable, both because of how much the travel media also focuses on Tokyo, and because of how objectively awesome the restaurant scene there is.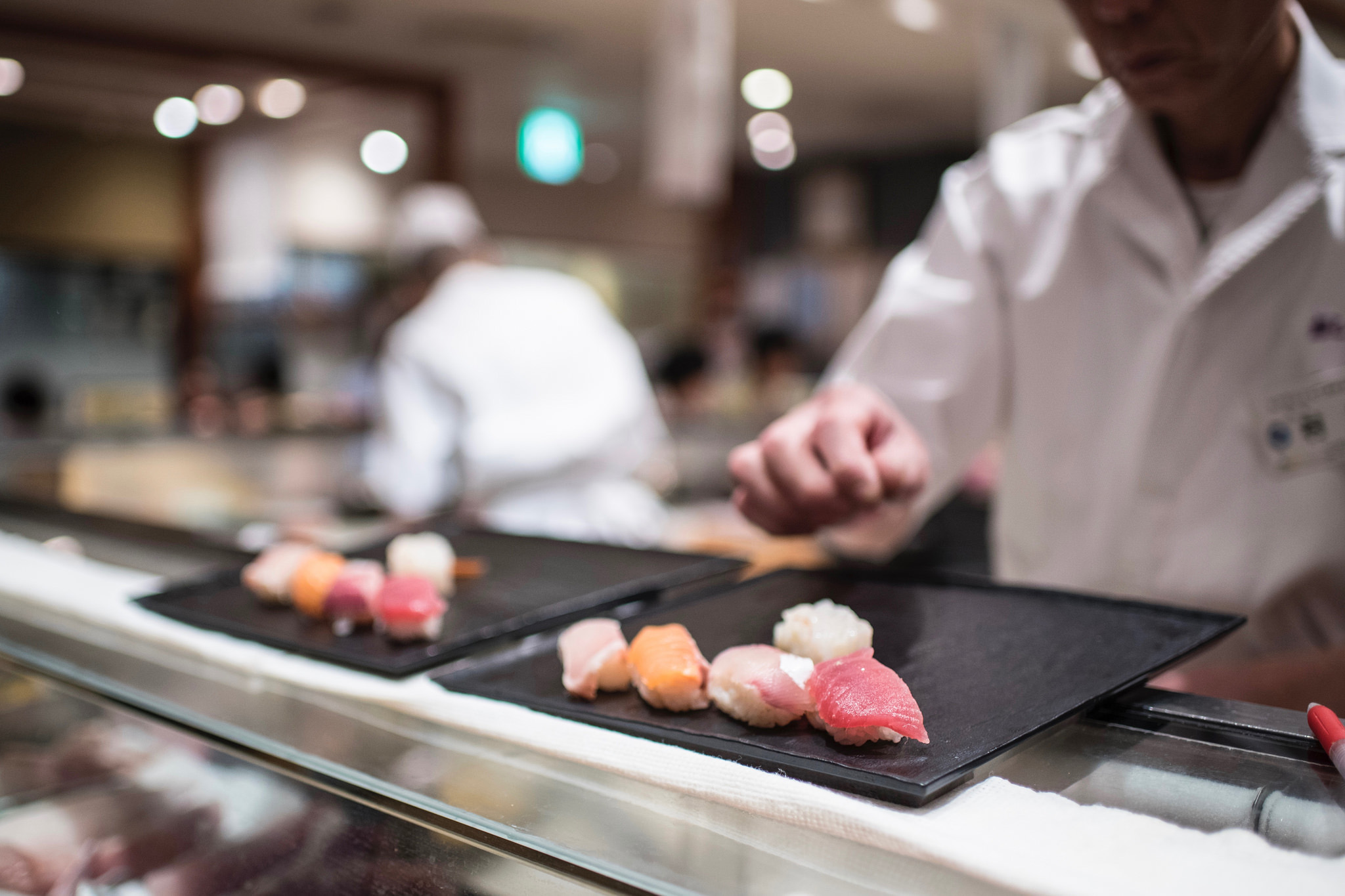 I mean, don't get me wrong: I love eating in Tokyo, from conveyor-belt sushi dinners in the neon-bathed district of Kabukicho in Shinjuku, to Wagyu beef at five-star Teppanyaki grills in Ginza. But many of the top 10 Japanese foods come from outside Tokyo, and aren't eaten in restaurants in all, whether this means takoyaki octopus fritters along Osaka's Dotonbori pedestrian street, Hokkaido milk soft cream (served in half a cantaloupe, no less) at humble pop-up stands in the lavender town of Furano or greasy, savory okonomiyaki pancakes at train station shops in Hiroshima.
Money, Costs and Communications
In the not-too-distant past, it could be difficult to find ATMs in Japan for withdrawals of yen using foreign cards; currency exchange could also be an arduous process due to paperwork. Today, not only have gaijin-friendly cash machines popped up outside of the only places you used to be able to find them (7/11 stores and Japan Post outlets), but automated currency exchange kiosks (which offer market rates and charge no commission) are also becoming more common.
As for the cost of 3 weeks in Japan, irrespective of how you get your yen? That's somewhat variable, but I would say most travelers can expect to pay between ¥5,000 (for a humble backpacking experience) to ¥20,000 (for boutique hotels and at least one "nice" meal a day) per person, per day, not including international flights. Your greatest expenses will be hotels (and, if you don't buy a JR Pass, trains), but some aspects of travel in Japan (most particularly food, presuming you don't need a multi-course kaiseki dinner or a Michelin star at every meal) can actually be quite affordable.

Another logistical aspect of traveling in Japan that has recently improved for the better? The Japan SIM card situation. While previously, foreigners could only "rent" SIM cards (or, more commonly, mobile WiFi units that are simultaneously convenient and obnoxious), tourist SIM cards are now as popular in Japan as they are anywhere else, though they're more expensive and provide less data than elsewhere in Asia. WiFi is also practically everywhere in Japan these days, which is crazy because when I first went in 2014, it was almost nowhere.
READ MORE: Is Japan Expensive?
Where to Go with 3 Weeks in Japan
Tokyo and Vicinity
It took me several trips not only to check most of the things to do in Tokyo off my list, but to understand the lay of the city to the point of not needing a map. If it's your first time to Japan, my advice is to release some of the pressure—Tokyo can be a confounding city, even for those of us who know it well, so pace yourself.
How I begin my 3 weeks in Japan in Tokyo depends what time I arrive. If I get in at night, I usually head to Shibuya Crossing (the city's most famous selfie spot) or to Shinjuku, whose Kabukicho sub-district is resplendent at night but—warning—also kind of seedy. I'll typically have dinner in a conveyor-belt sushi restaurant or an Izakaya pub, then get to sleep for a big next day (unless of course I book a Tokyo Mario Kart tour, as I recently did).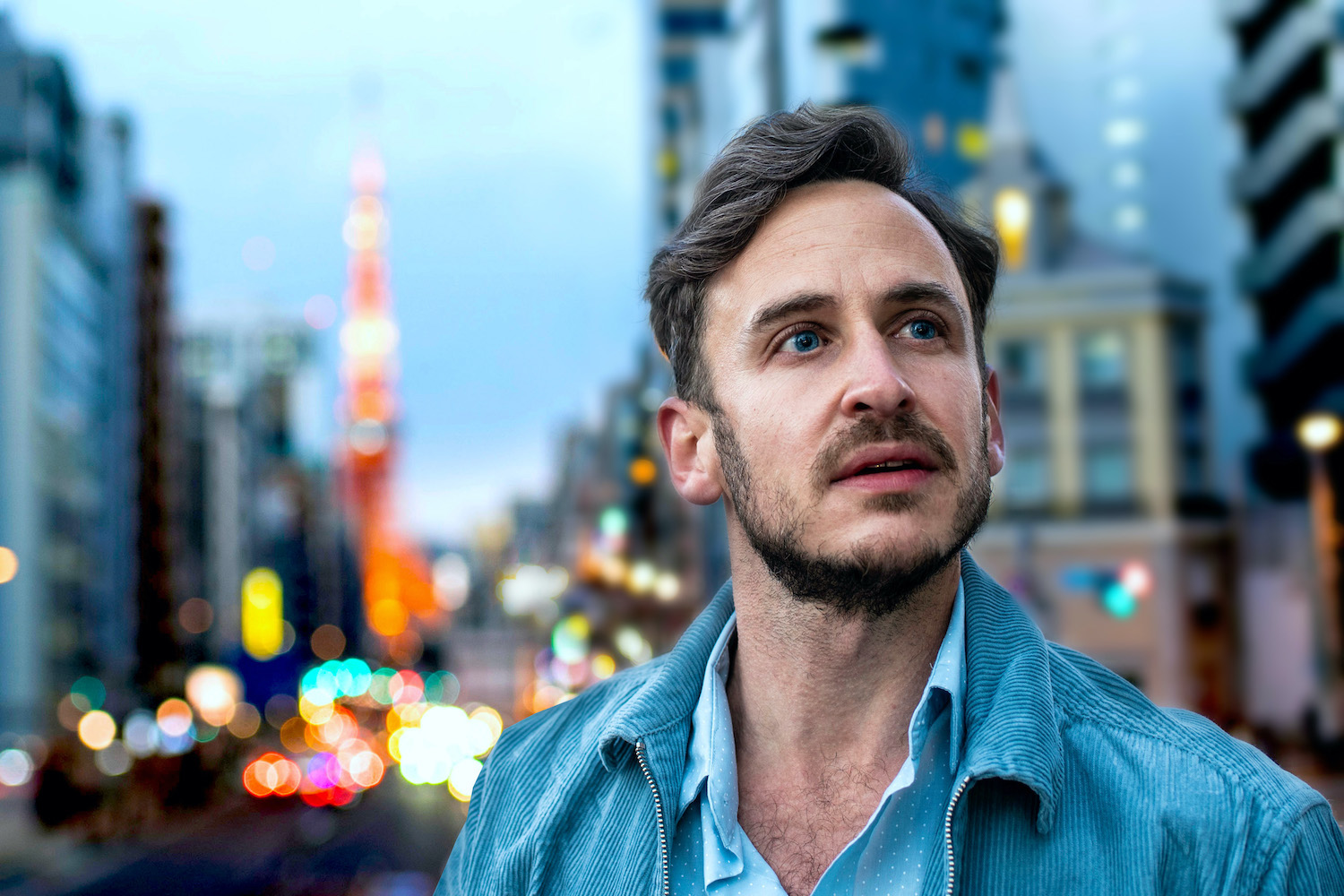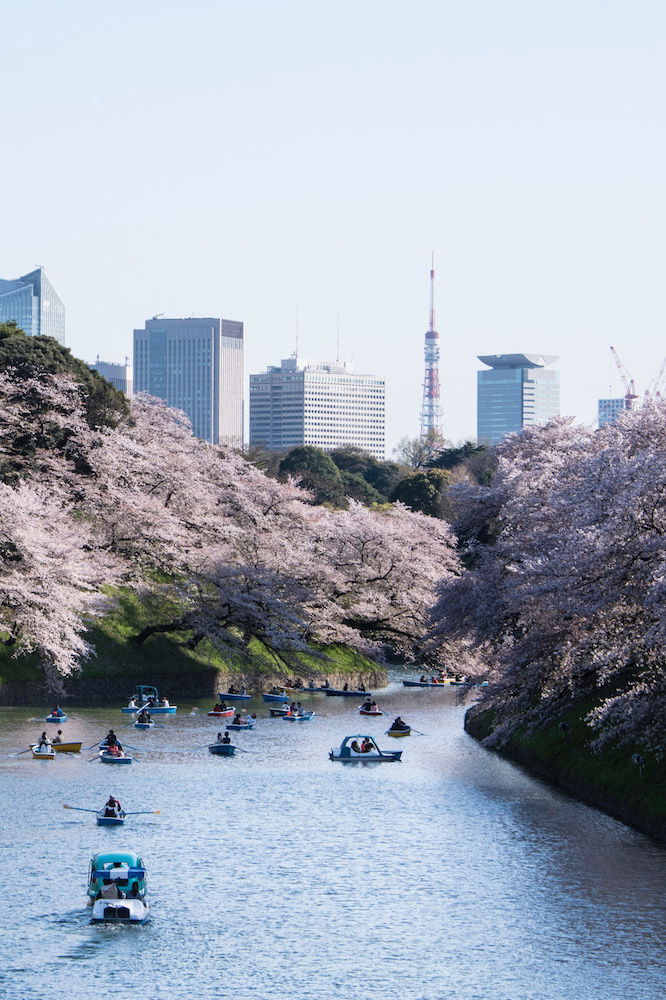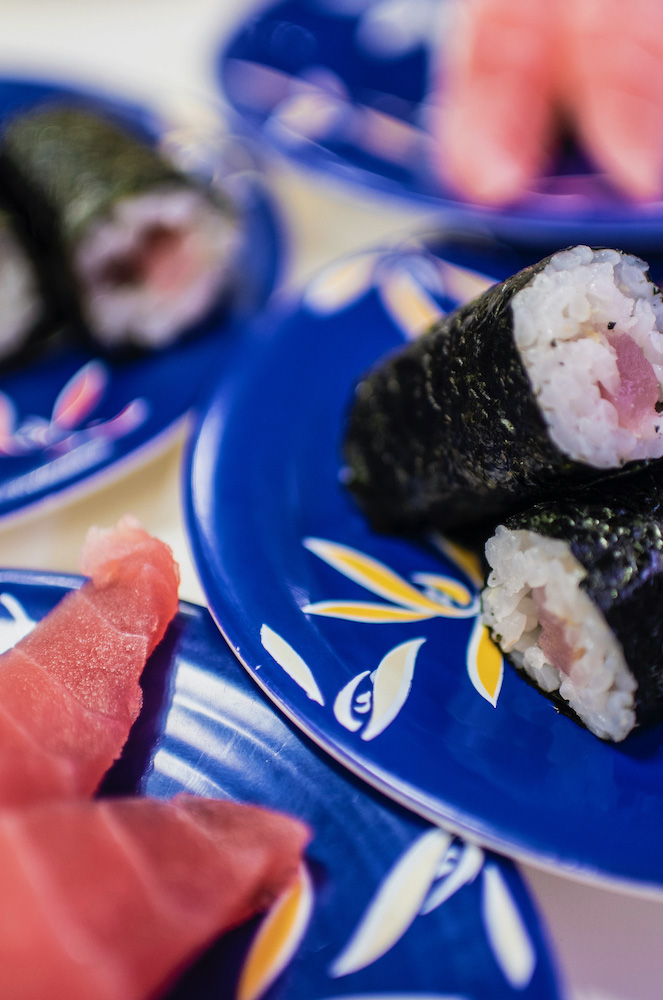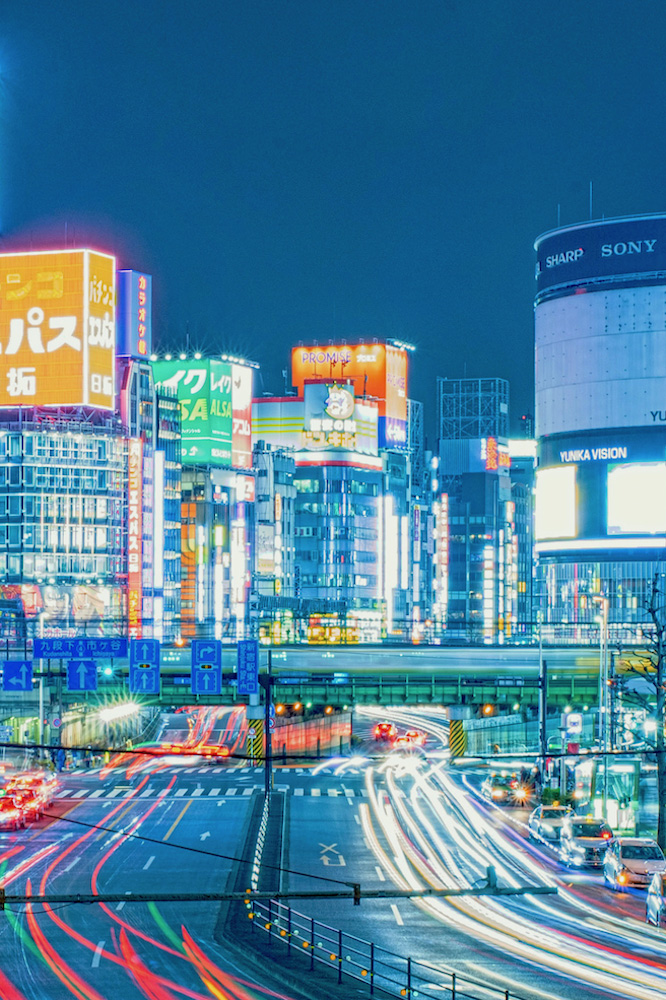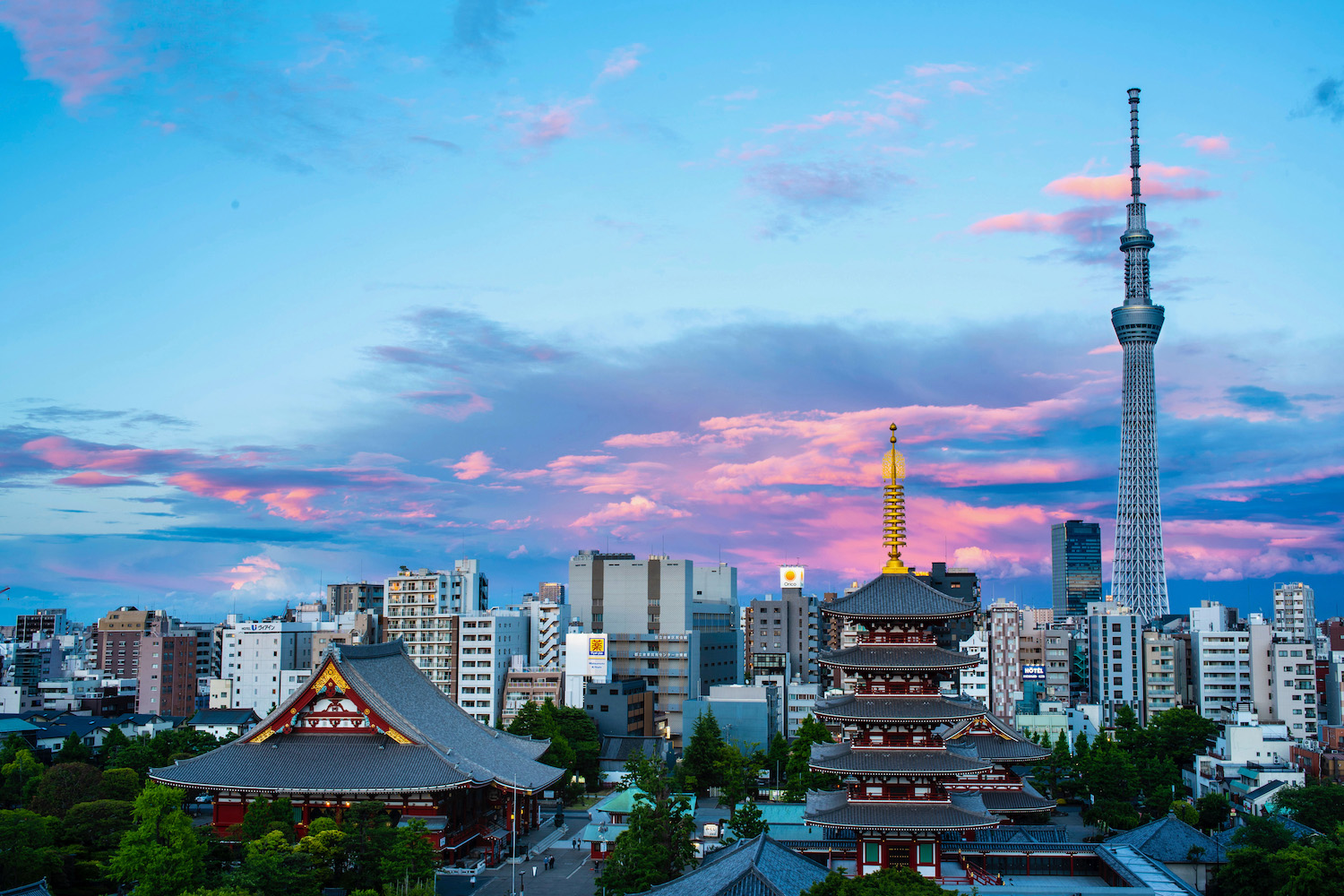 The first real day of my Tokyo itinerary (which is the first day, period, if you arrive early) sees me spending morning in Asakusa, contrasting ancient Senso-ji temple and the towering Tokyo Sky Tree, an afternoon either in Ueno Park or walking the path to Harajuku's Meiji Shrine and an evening in Shinjuku or Shibuya, if I haven't seen those yet. Alternatively, I might head to Ginza after night falls—Misono's teppanyaki grill serves up delicious Wagyu beef and priceless views of Tokyo Tower, and I'm partial to the panorama you enjoy from the nearby Tokyo World Trade Center.
It might sound hard to believe, but we're only at day one—Tokyo is that action-packed! And this is without even touching on other Tokyo-area places you'll want to be sure to visit when planning a trip to Japan, such as the popular day trip destinations of Nikko and Kamakura, the secondary (but highly underrated) city of Yokohama or even surrounding prefectures like Shizuoka, where the Shimoda beaches are absolutely magnificent. I highly recommend reading the article I've linked below for more specific insights on sorting out the Tokyo portion of your Japan itinerary 3 weeks (or longer).
READ MORE: How Many Days Should You Spend in Tokyo?
Love my photos of Japan? Upgrade your camera before your trip and take ones just like them! I shoot with the Nikon D850 camera, plus a family of lenses: 28-300mm zoom; 16-28mm wide angle; and 35mm prime. Meanwhile, I take my own selfies (and get night shots just right) with the help of this awesome tripod, which folds down to 12″ (carry-on size!).
Fuji Five Lakes, the Japanese Alps and Hokuriku
I can't tell you how many travelers email me asking about the best place to see Mt Fuji. Most assume this is the onsen town of Hakone, which technically isn't a horrible idea, though its distance from Fujisan means the mountain doesn't look very impressive, and isn't visible except for when the weather is at its very best (which is far from a guarantee, even when climbing Mt. Fuji).
However, if seeing Mt. Fuji clearly is at all a priority during your 3 weeks in Japan, irrespective or whether you plan to climb Mt. Fuji or not, you should head instead to the towns of Kawaguchi-ko and Fujiyoshida in the Fuji Five Lakes region, both of which are accessible via direct bus from Shibuya, and are so close to the mountain you're almost guaranteed to see it, particularly if you spend more than a day here. Perhaps the nicest view of the mountain is the one you get from Chureito Pagoda, especially during sakura season. Alternatively, if you don't want to travel independently, you can take a Mt. Fuji day tour from Tokyo.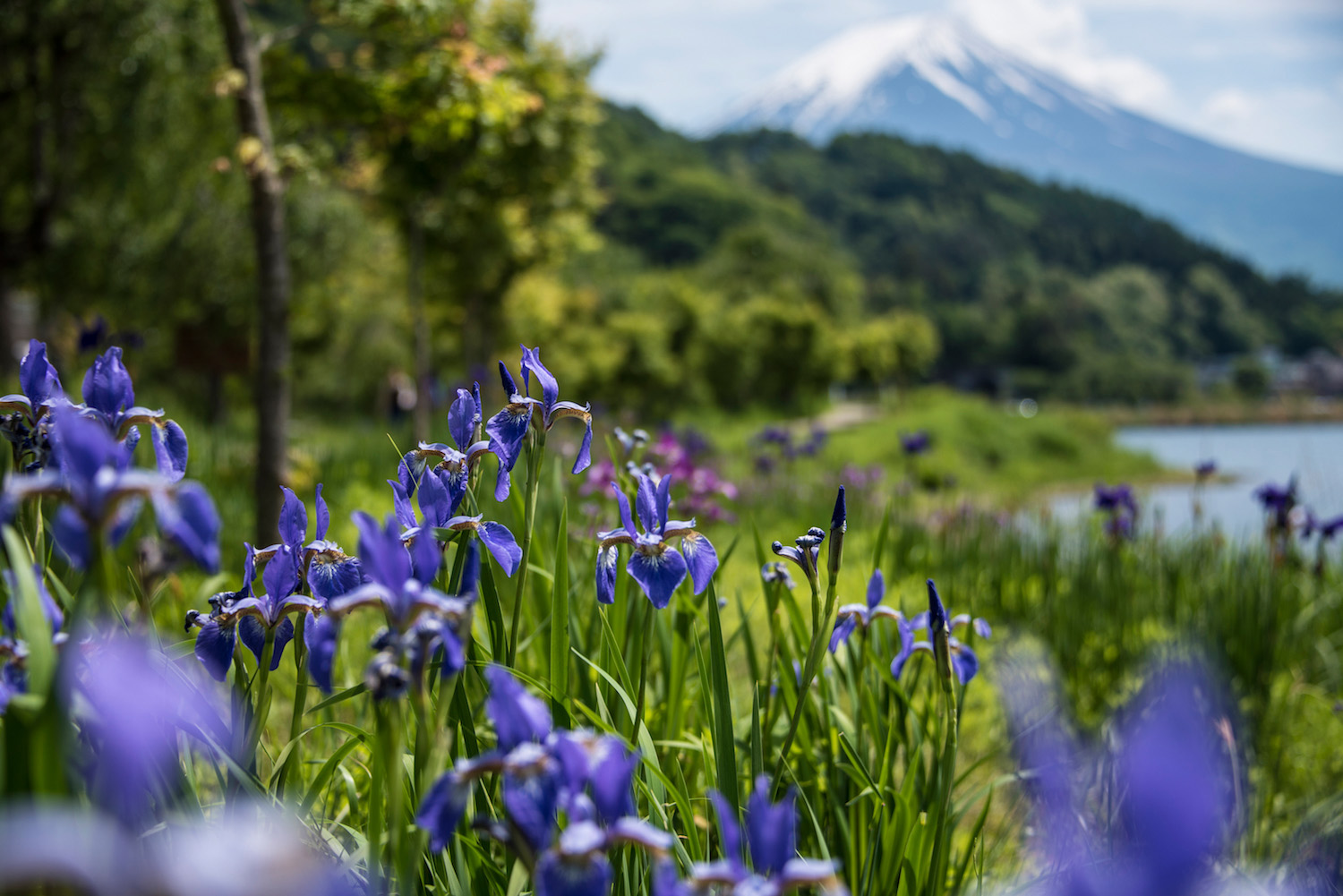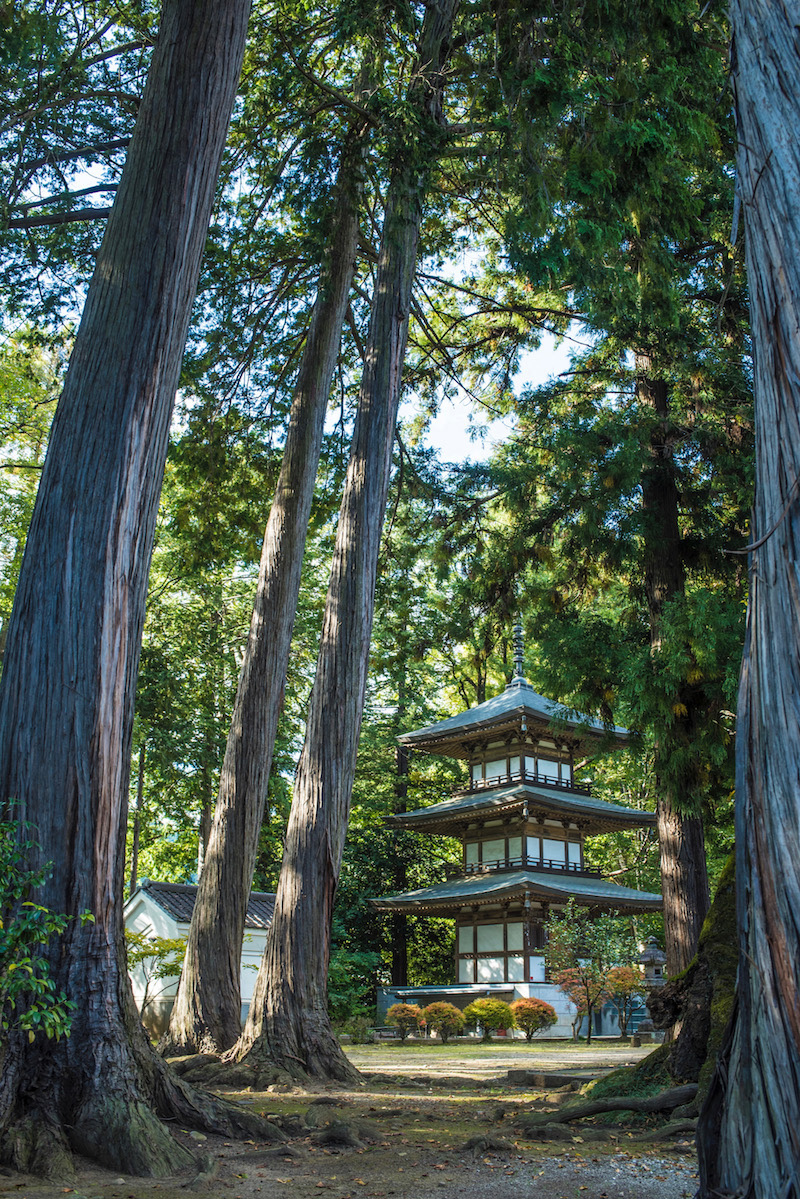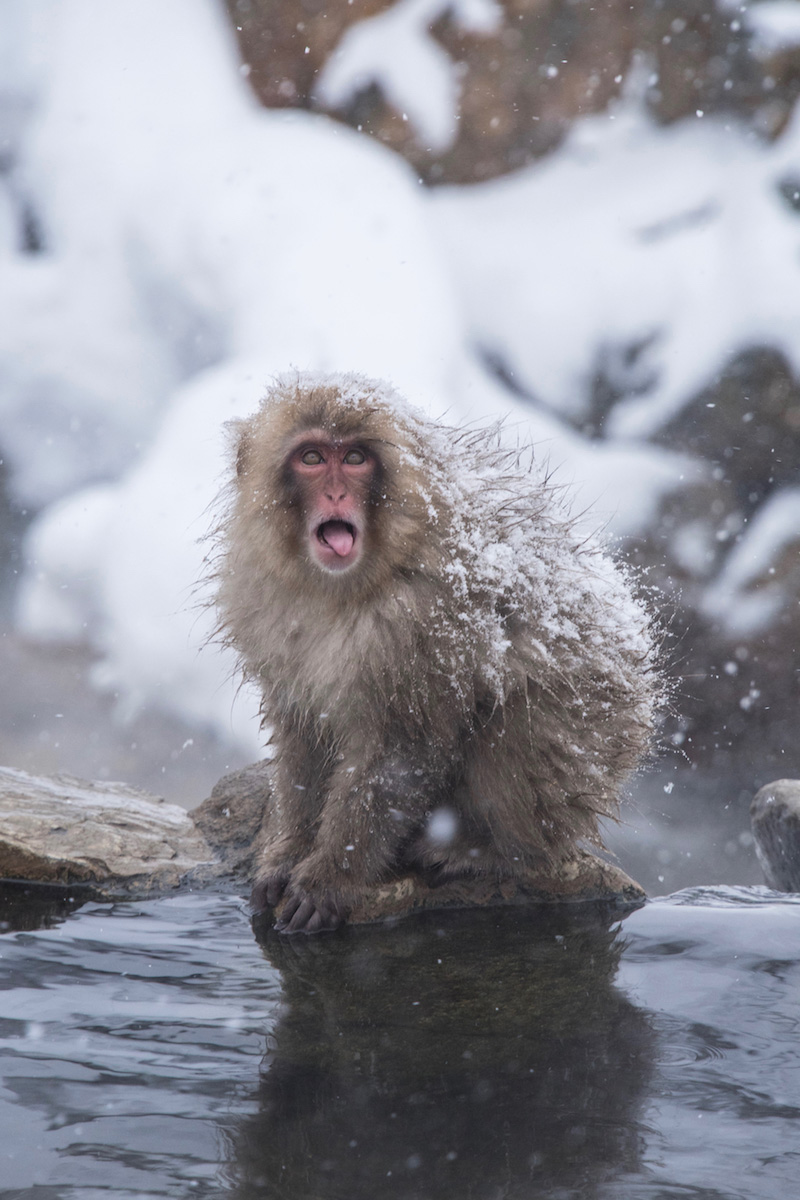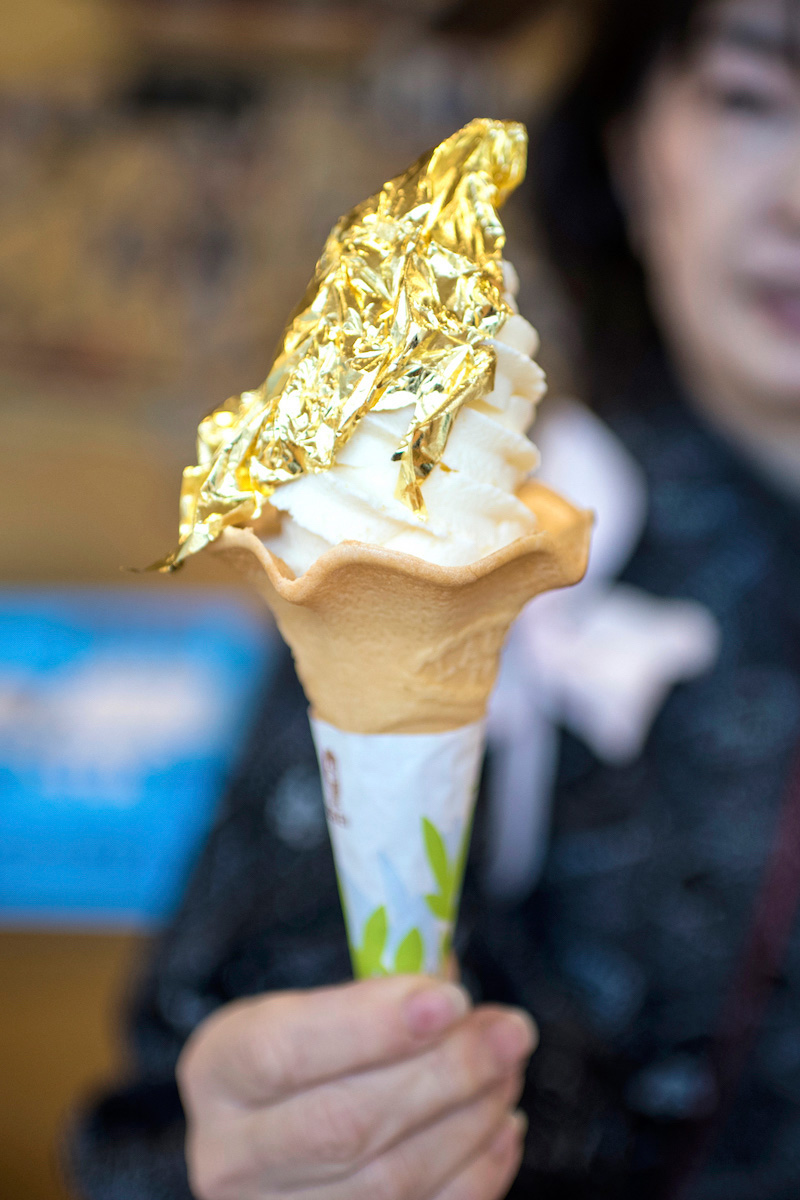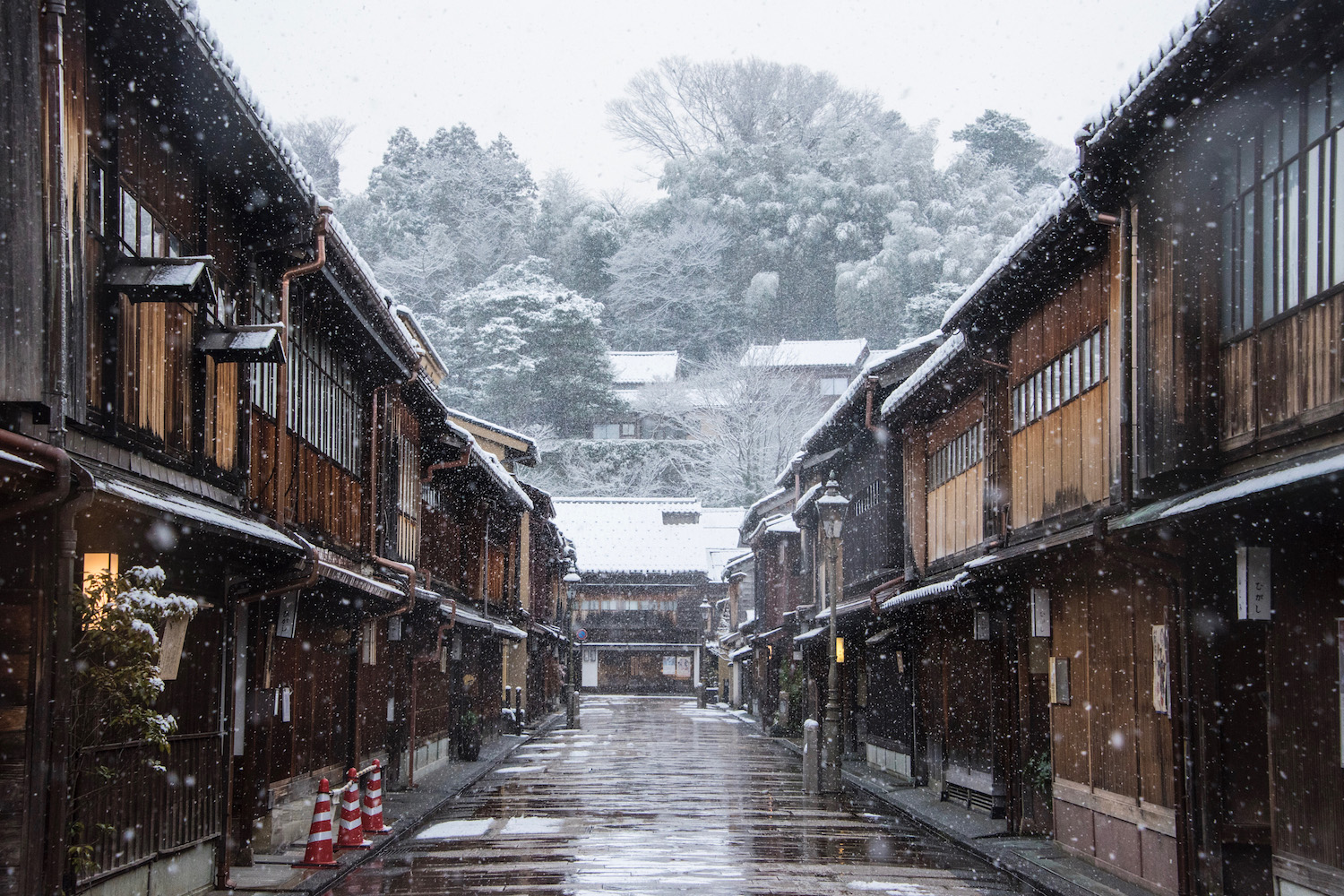 Of course, Japan's mountains are far more than just its most famous one—I highly recommend visiting the Japanese Alps during your trip, even if only for a couple of days. One way I like to incorporate this part of Japan is by basing myself in Matsumoto (home to one of Japan's most stunning original castles) and taking a day trip to see the Nagano Snow Monkeys of Jigokudani. Another option is to continue all the way to the Sea of Japan and the historical city of Kanazawa, hub of the Hokuriku region and sometimes known as the "Kyoto of the North."
If you want to focus your trip more explicitly on the Japanese Alps experience, you could instead ride the Shinkansen from Tokyo (or, if you've spent a day or two near Fuji, Mishima) to Nagoya, then get a local train to Nakatsugawa and begin walking the Nakasendo Way. An ancient trading route between Tokyo and Kyoto, this charming thoroughfare is delightfully uncrowded during most weeks of the year, and offers a wonderfully authentic experience.
READ MORE: Carp and Viper in the Dragon Forest
Kyoto, Osaka and the Greater Kansai Region
There are so many things to do in Kyoto that this city is the biggest point of stress for many travelers, even more so than Tokyo. However, breaking Kyoto down into its component parts helps matters a lot. In general, I like to spend my first day exploring Higashiyama (where you find most of the best temples in Kyoto) and split my second day between Arashiyama (home of Sagano Bamboo Grove) and Fushimi, which is where you'll find both Fushimi Inari Shrine and one of Japan's most underrated sake tours.
Another thing that helps is to think of Japan's erstwhile capital as but one piece of the larger Kansai–region puzzle. As you'll see not only in my posts on Kyoto but in my Osaka itinerary, there are countless day trips in this region, from deer-filled Nara, to beautiful Himeji Castle, and from the matcha town of Uji to the cities of Nagahama and Hikone on Lake Biwa. There's even a town north of Okasa which, in autumn, sells tempura-fried maples leaves!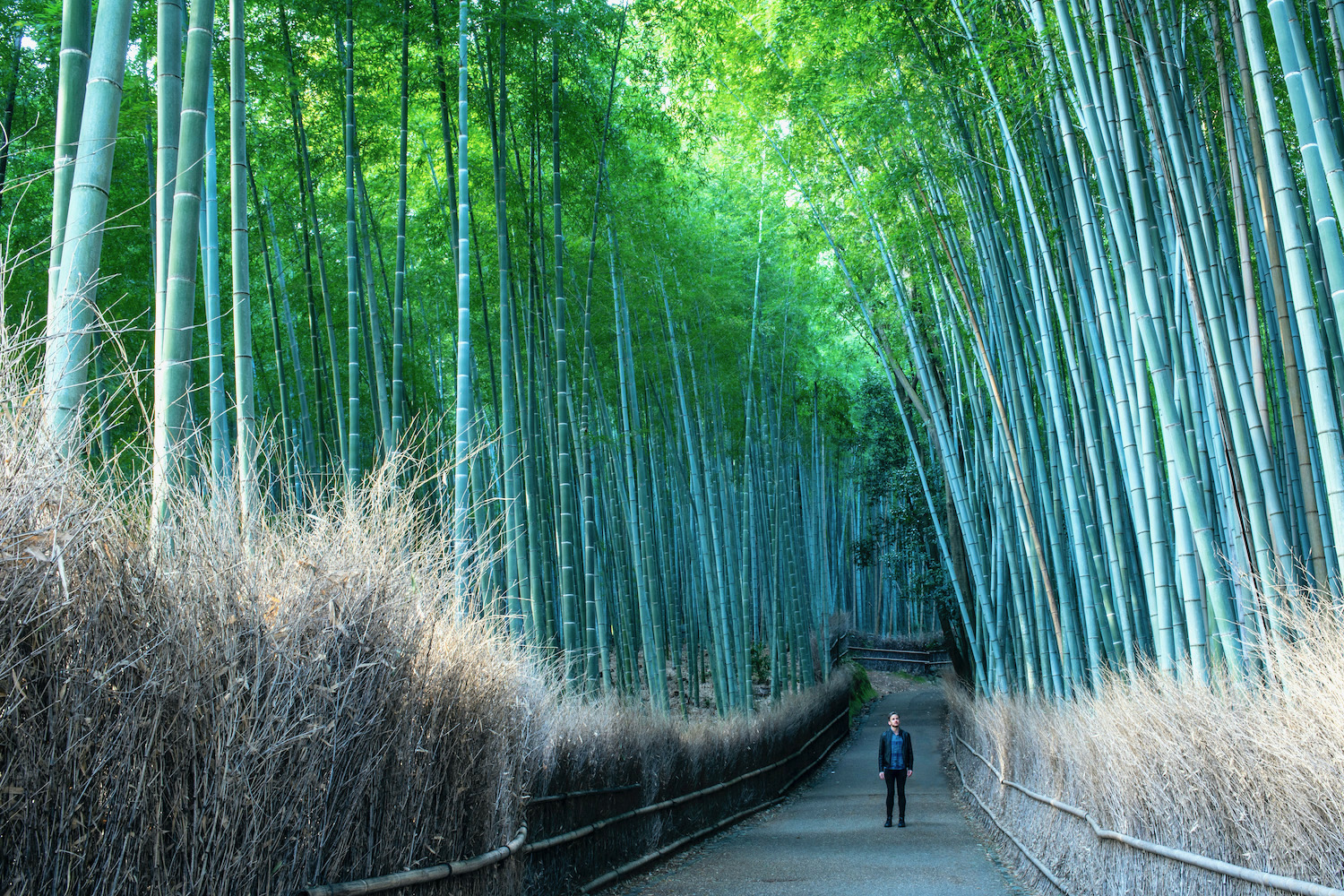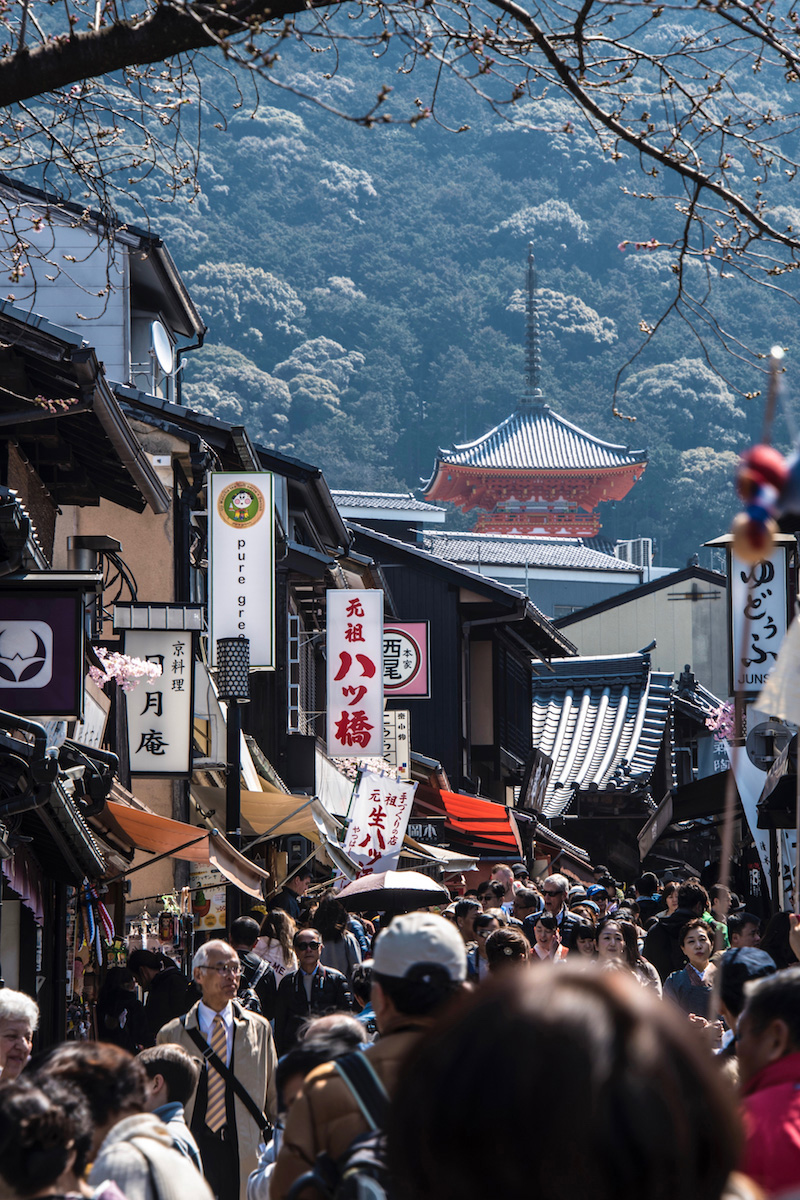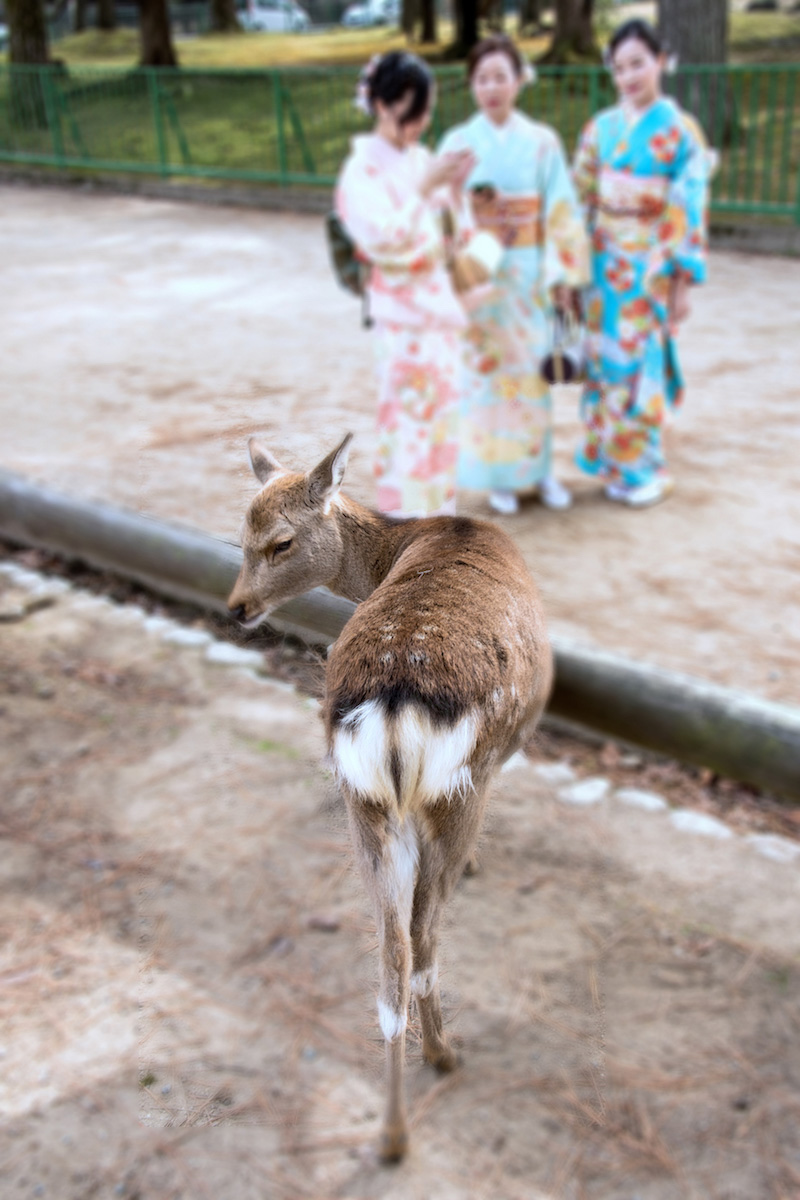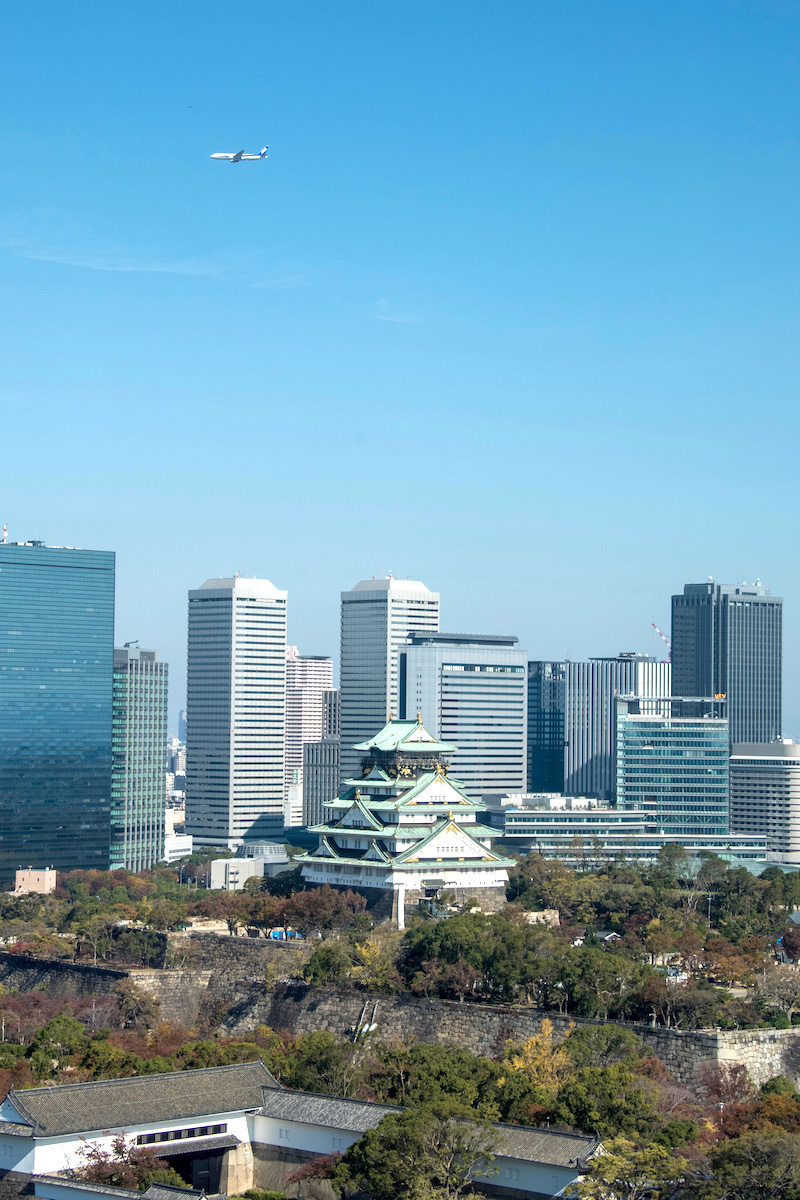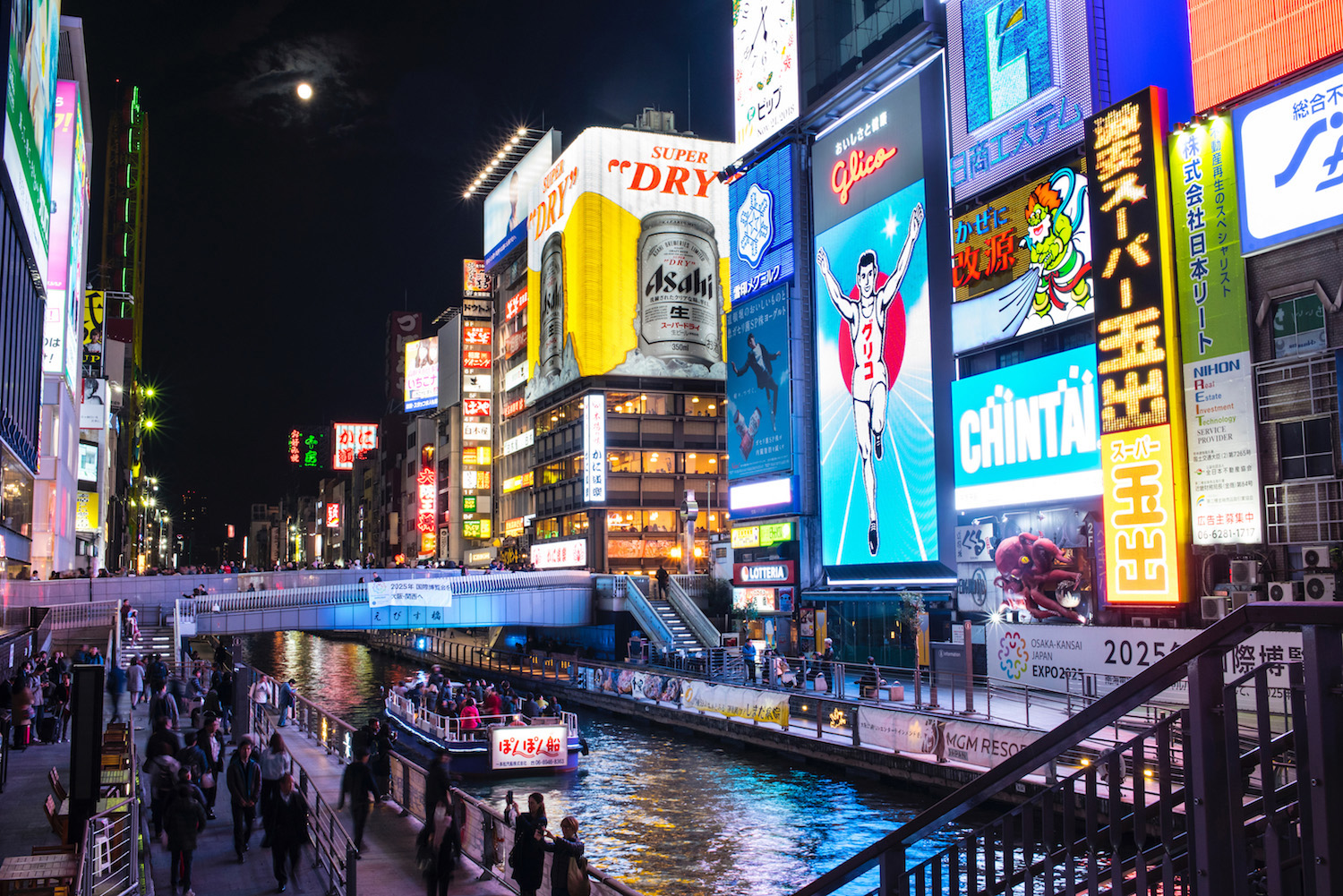 Assuming you have 3 weeks in Japan, I'd generally recommend spending a full week in Kansai—3 to 4 days each in Kyoto and Osaka (which, among other things, is home to probably the best food in Japan), and 2 to 3 day trips from both cities, the variety of which is what really differentiates Osaka vs Tokyo, in my opinion. Depending on what the rest of your trip to Japan looks like, you might spend even longer here—if you're into cities Kobe is definitely worth a visit; for traditional culture lovers there's one experience in Kansai you really can't have anywhere else in Japan.
Namely, a Koyasan temple stay, known in Japanese as shukubo. Mt. Koya (as it's known in English) is Japan's holiest mountain, its settlement founded in the eighth century by the monk Kukai as a retreat from the temptations of Kyoto. If you don't want to stay here for a night (or make the 20-km pilgrimage hike, which is one of the best examples of trekking in Japan, from the hill station of Kudoyama), come for a day and see iconic attractions like the Danjo Garan temple complex, and Okuno-in cemetery. Another great reason to extend your stay in Kansai (apart from eating beef in Kobe) is if you want to hike the Kumano Kodo pilgrimage.
READ MORE: Kyoto Starts Here
Shikoku
Many travels write off the small island of Shikoku entirely because they have no interest in the 88-temple Shikoku pilgrimage, but I advise against this. In fact, Shikoku is probably my favorite island of Japan apart from Honshu, and is definitely the most underrated part of the country. Plus, you can get here easily from Kansai: Direct buses from Osaka to the city of Tokushima, famous both for the Awa-Odori dance festival and the bizarre Naruto Whirlpools, take just two hours.
Spend a day or two here, then head into the Iya Valley, at which point you have two paths. If you feel up to circumnavigating the island (more or less), you could head south and enjoy a day or two Kochi sightseeing, whether at the city's namesake castle and Chikurin-ji temple or, during warmer months, boating along the Shimanto River or kayaking in the sea. From here head north to Matsuyama, which has its own castle and is also where you'll find Dogo Onsen, which many people believe to be the oldest public hot spring in all of Japan.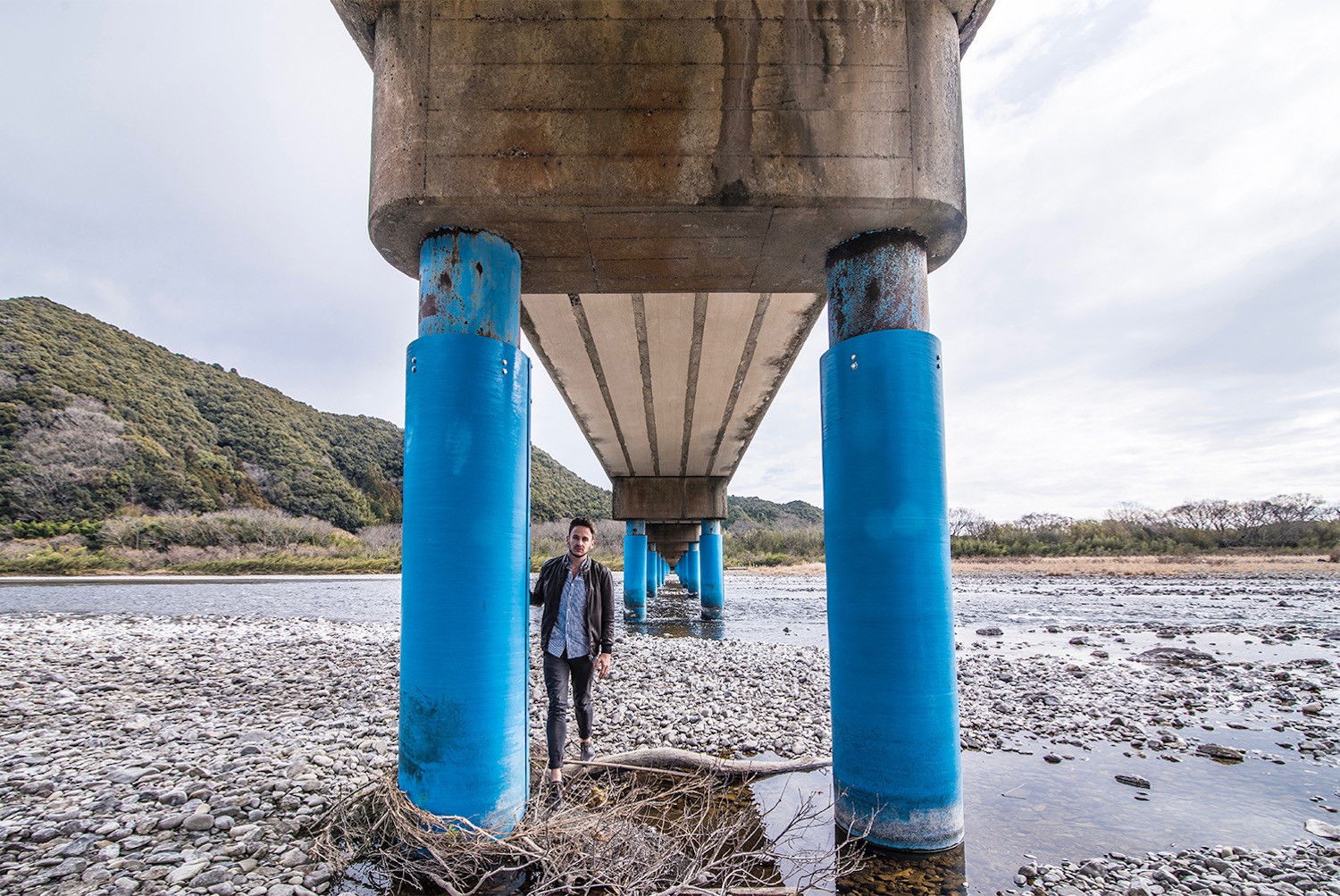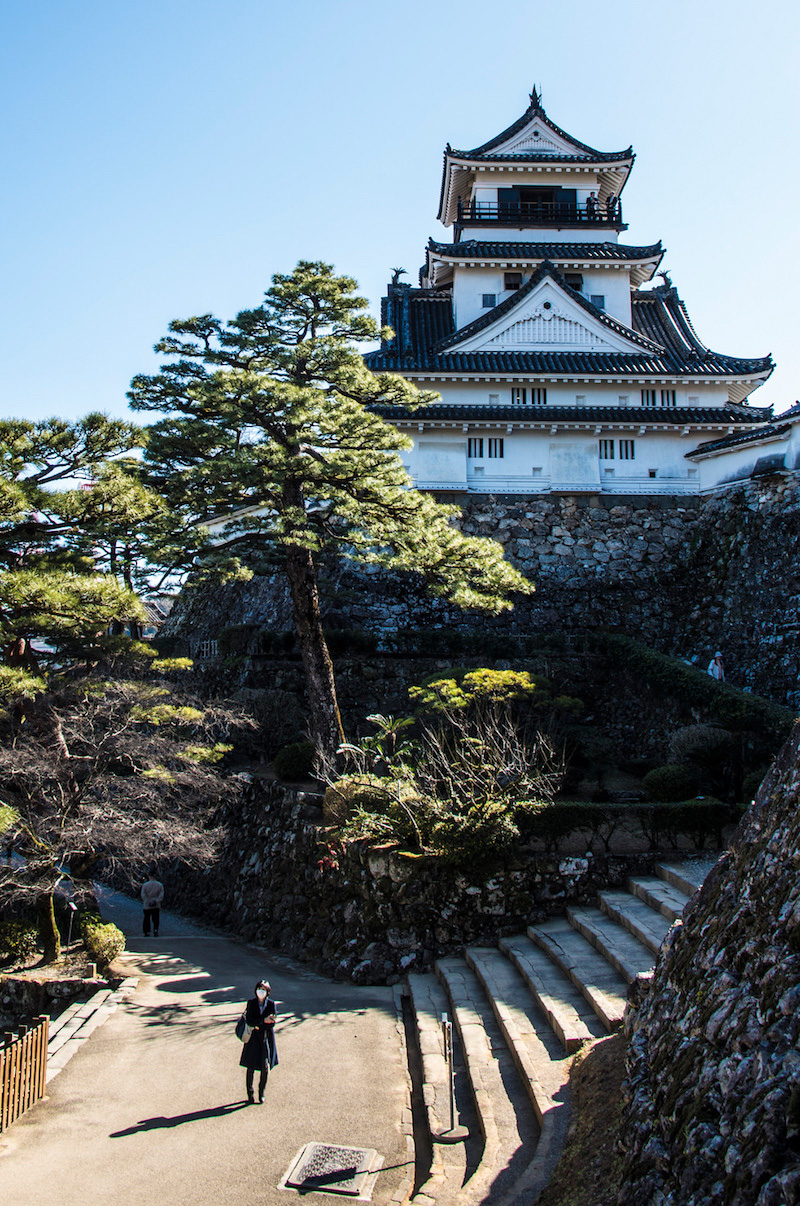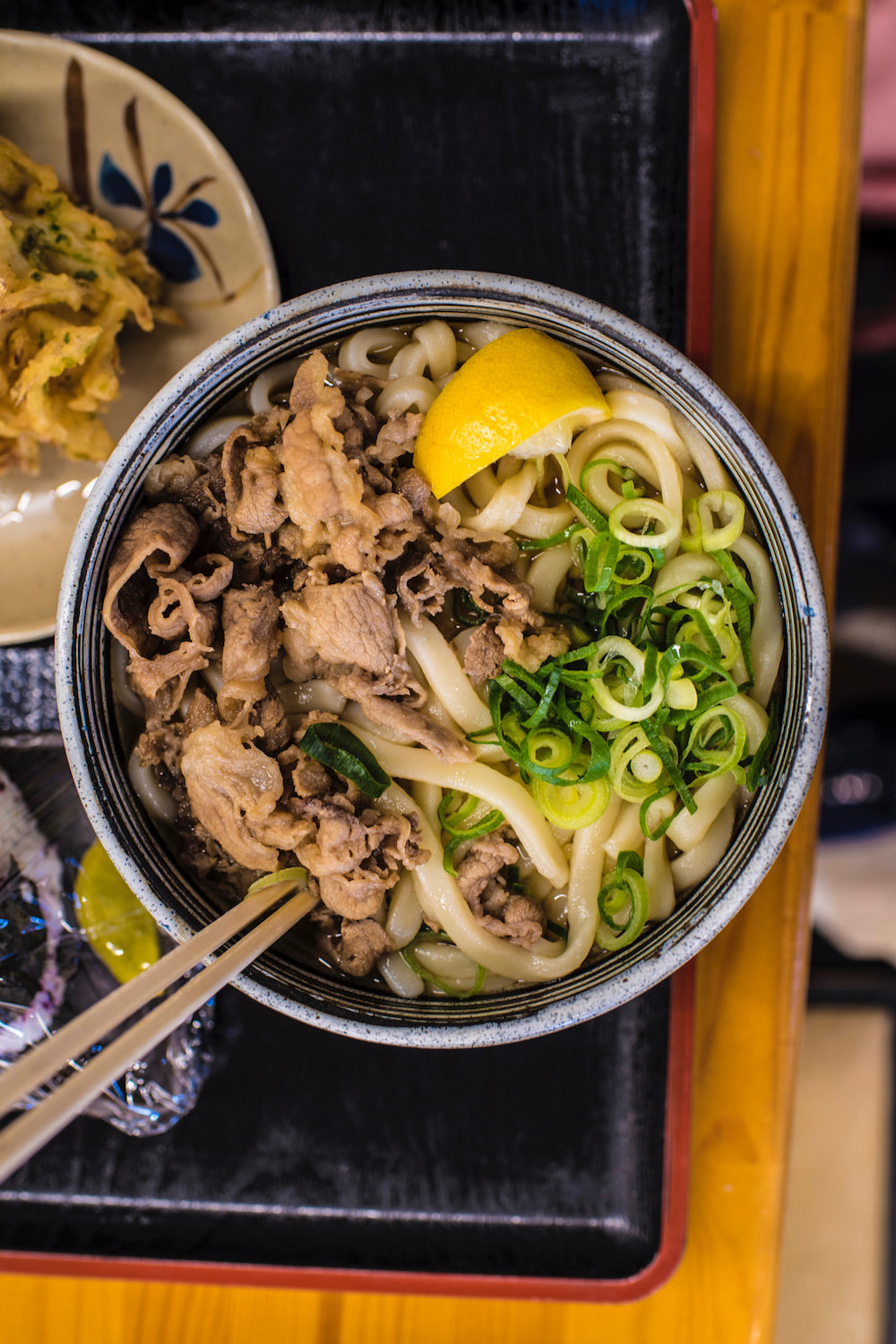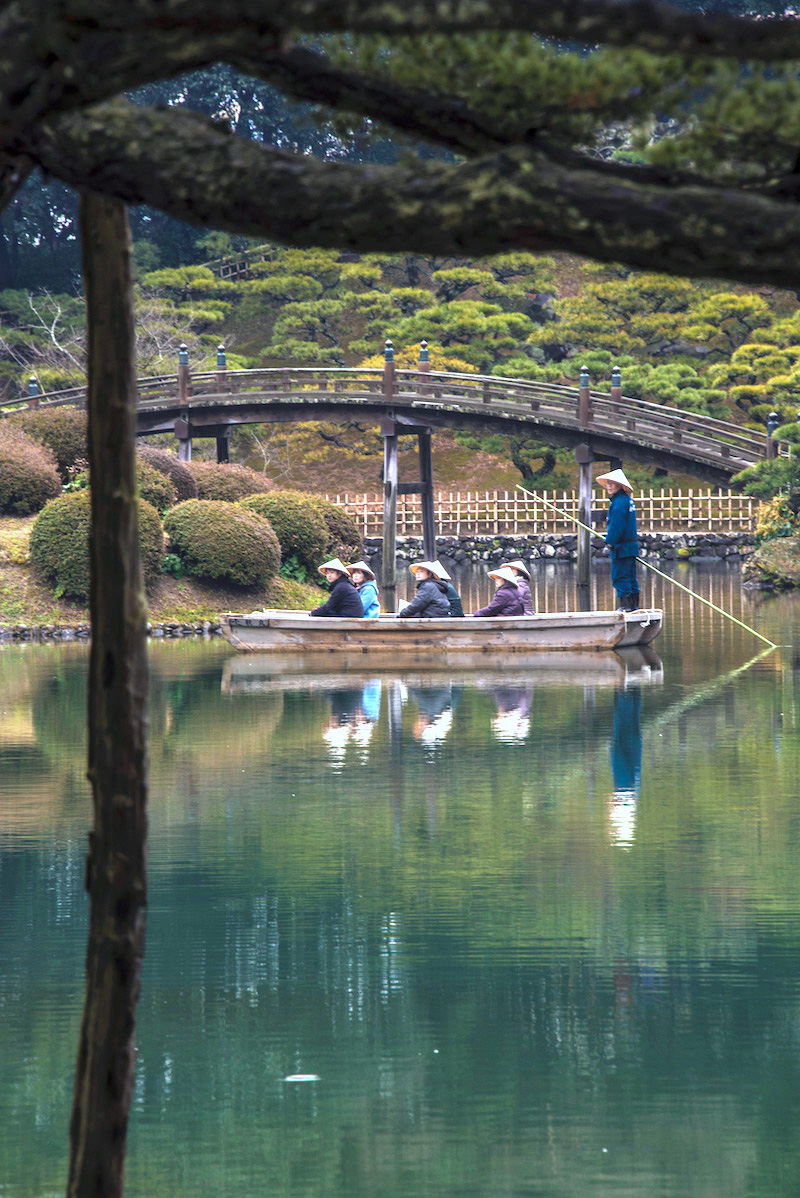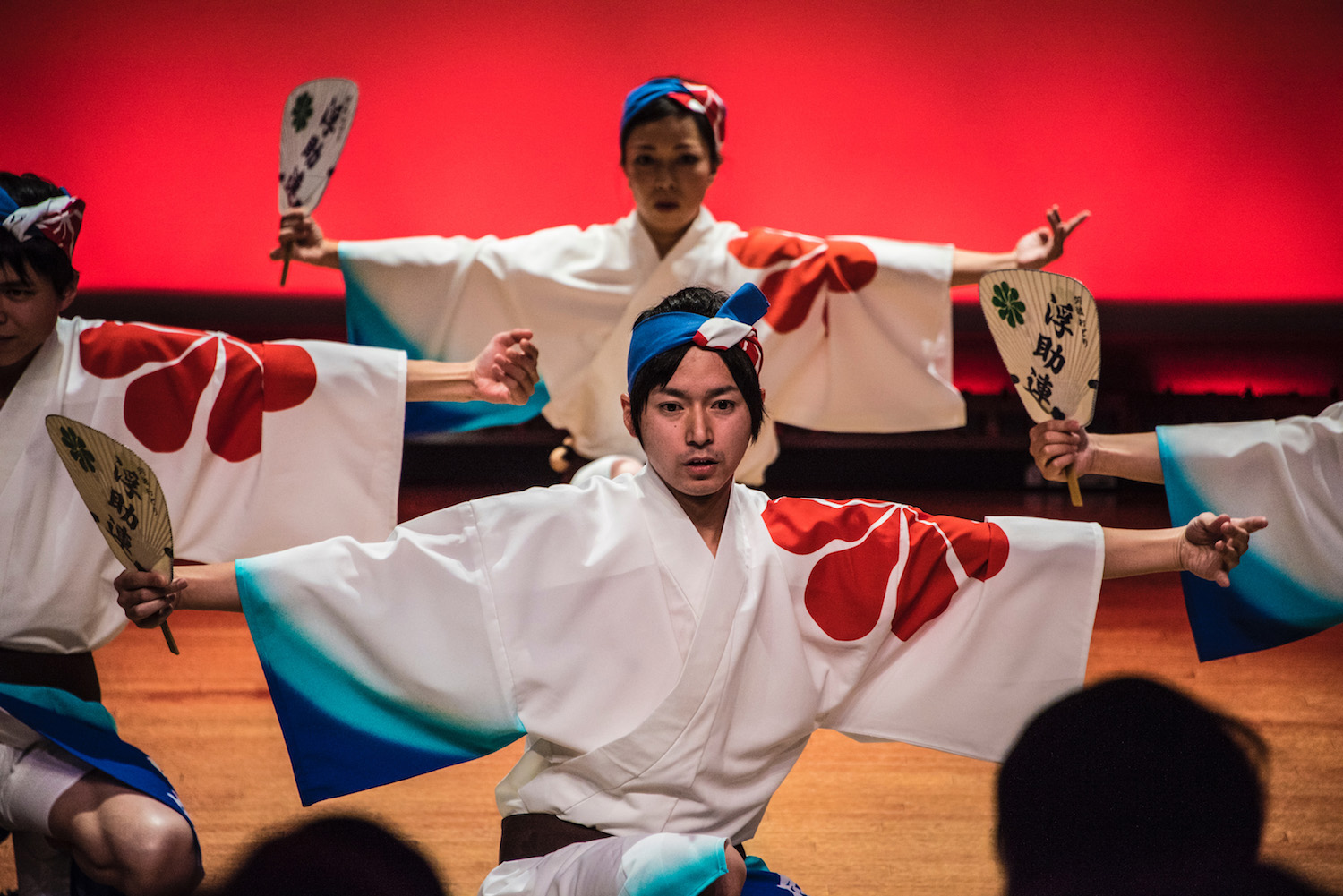 Complete your Shikoku travel by taking a train from Matsuyama (or, from the Iya Valley, heading directly) to the city of Takamatsu, where three main attractions appeal. In the city center you'll find Ritsurin, which is probably the most beautiful garden in the country. Kotohira-gu shrine, meanwhile, is just outside of town, while the adjacent city of Marugame is home to a castle and to some of the best beef udon in all of Japan. From here, you can take a train to Okayama on Honshu, and continue with your itinerary as below.
Well, not completely as below. I mean, if you only have 3 weeks in Japan and spend a week in Shikoku (after the week I've recommended in Kansai and 5-7 days in the Tokyo area) you won't have long left! These sorts of dilemmas are a good reason to consider commissioning a custom 3 week Japan itinerary.
READ MORE: Circling the Whirlpool's Edge
Chugoku
Hiroshima, as I'll detail in the post I've linked a few paragraphs after this, was somewhat disappointing to me. I appreciate the sad history, and was moved by the memorials of Hiroshima Peace Park, but seeing the ultra-modern city that now exists here made it all a bit anti-climactic. Indeed, my favorite experience in the Hiroshima area was the floating torii gate of Itsukushima, popularly known as the Miyajima Shrine, on the island of the same name.
My lukewarm feelings about Hiroshima don't mean you should avoid heading west to the Chugoku region during your 3 weeks in Japan—Kintai Bridge in Yamaguchi prefecture is stunning, especially in spring; the "rabbit island" of Okunoshima is here, as well. Another worthwhile destination in San'yo, the name given to the southern part of Chugoku, is Shimonoseki, a city famous for fugu puffer fish.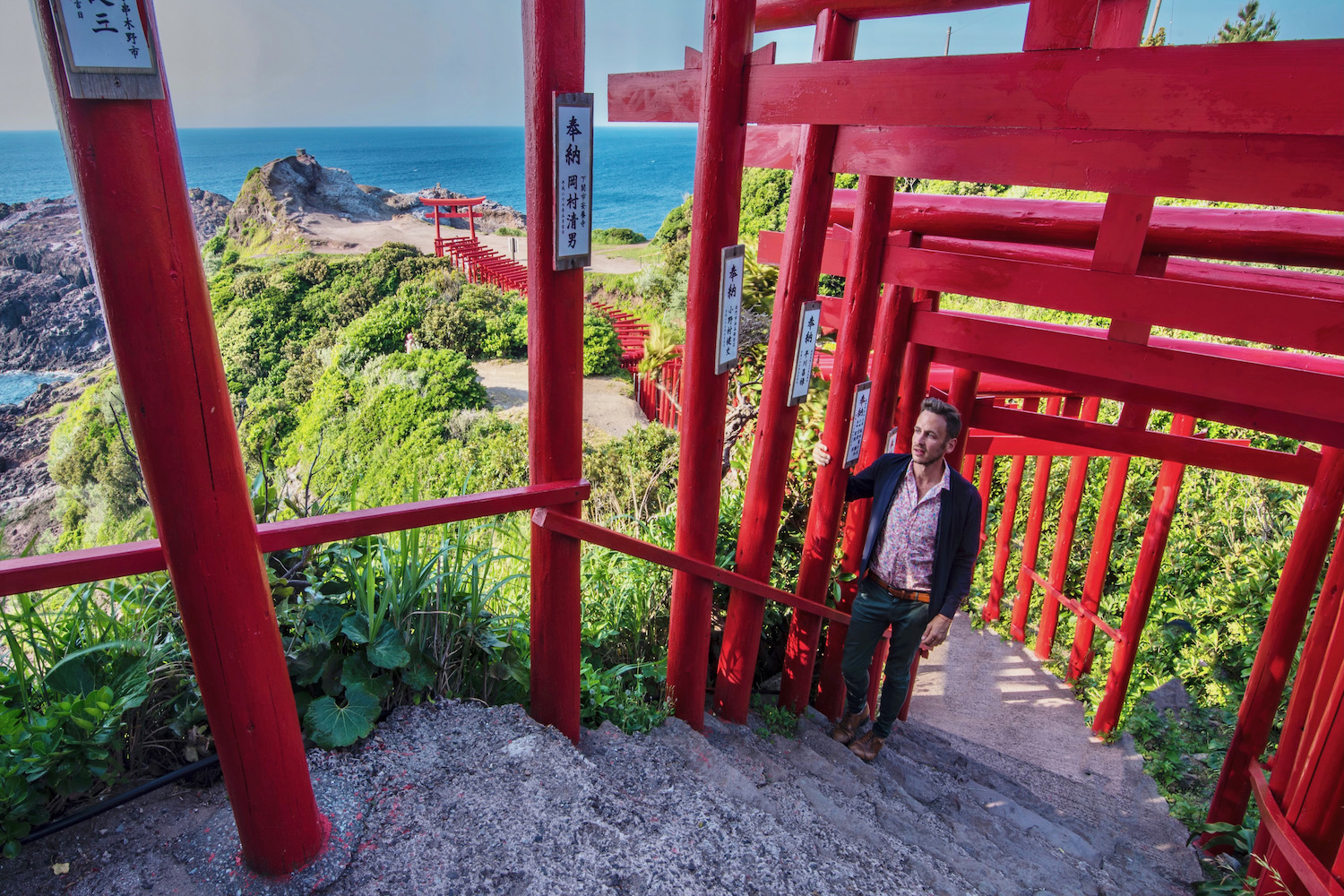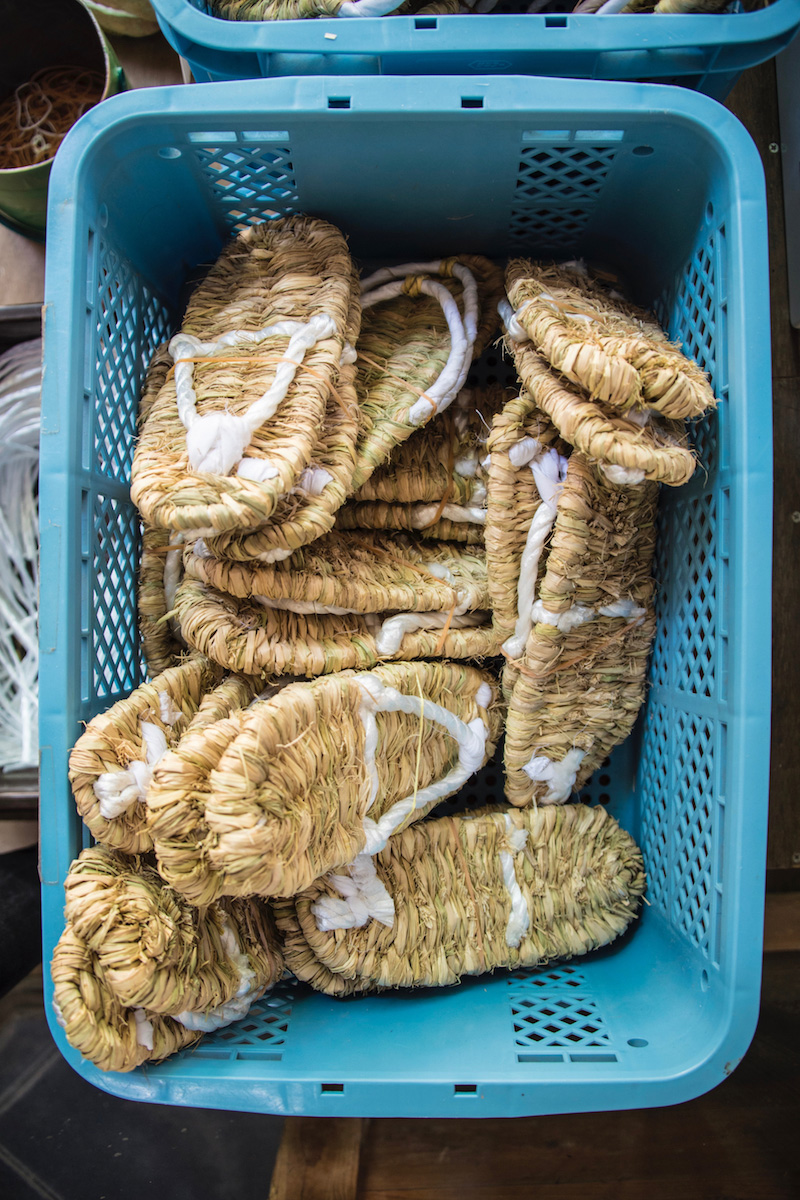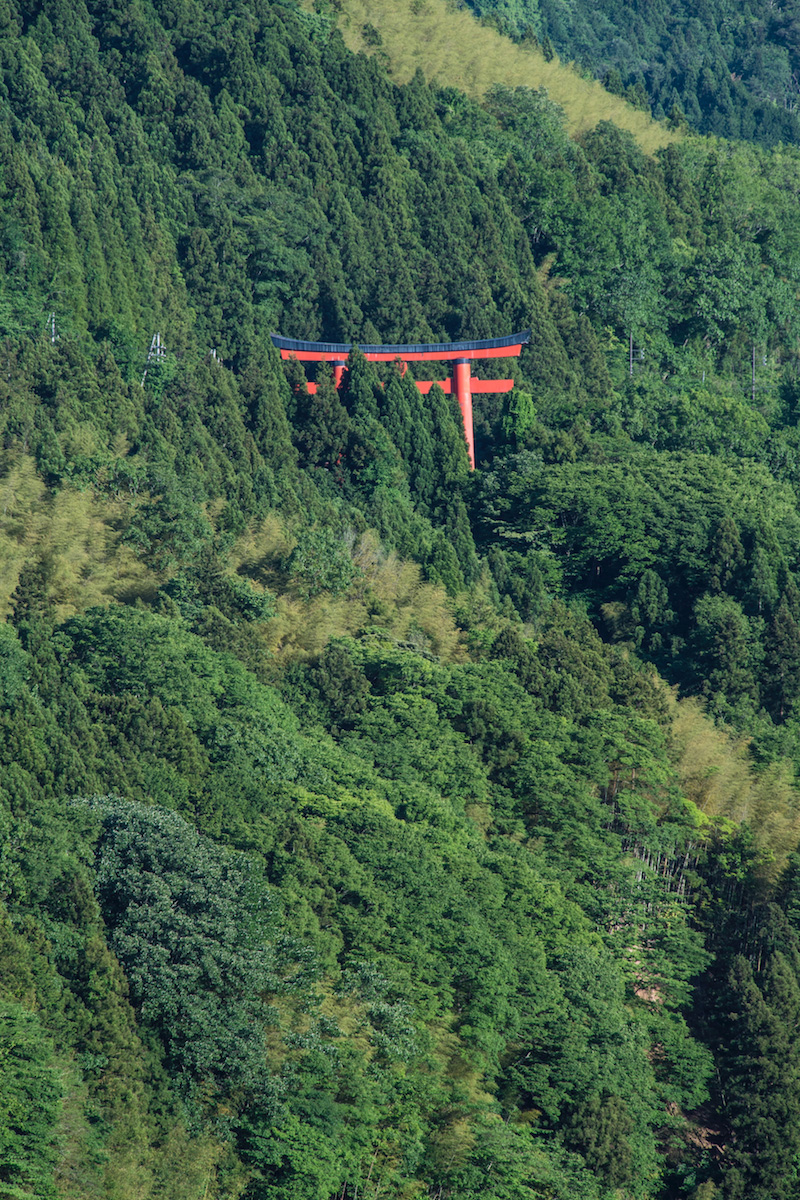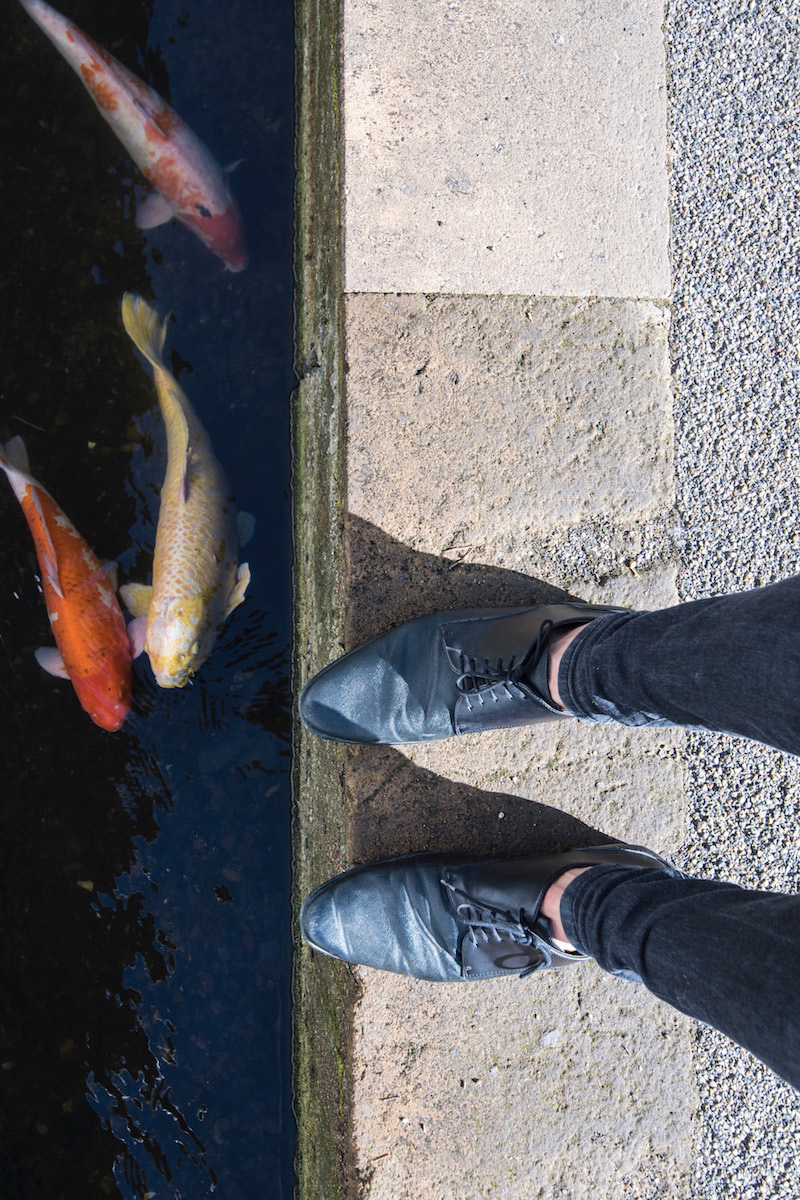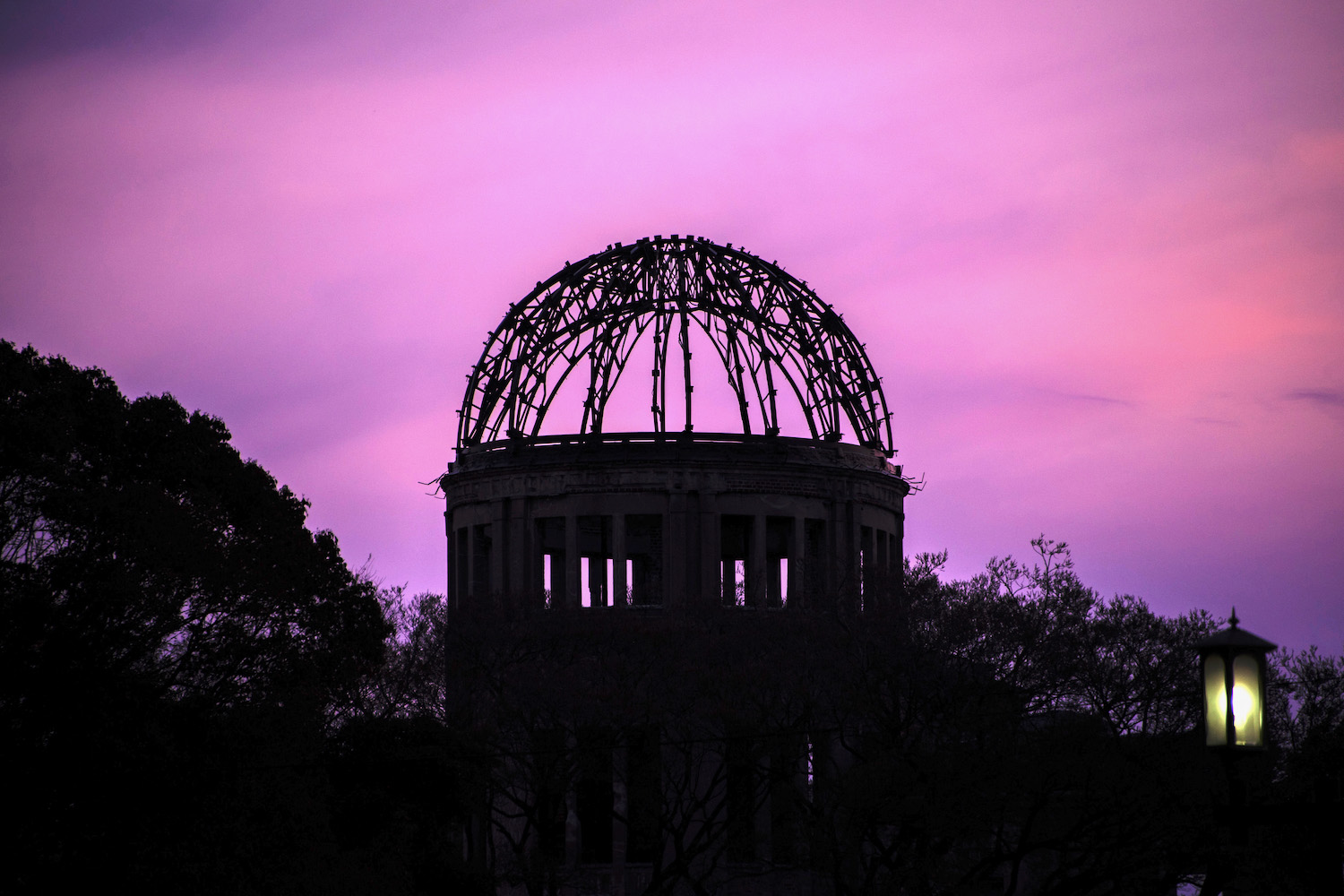 The underrated San'in region, meanwhile, makes up the northern part of Chugoku. And it's so much more than its most famous attractions—Tottori Sand Dunes and Motonosumi Inari Shrine.
In fact, San'in might be my favorite region of Japan bar-none. Other San'in destinations and attractions include the mysterious Oki Islands, the colorful port of Sakaiminato, the charming mountain town of Tsuwano and exhilarating Mt. Daisen. Adachi Museum of Art also lives up to the hype, more or less, though I was shocked by the number of American bus tourists there!
READ MORE: The Saddest Thing About Hiroshima
Kyushu
Many of the things to do in Kyushu, on the other hand, are unlike anything else you can find in Japan. The reclining Buddha at Nanzo-in near Fukuoka, for example, or the Dutch-colonial architecture of Nagasaki. You might not realize it, but Nagasaki was one of the only place in Japan where foreigners were allowed for a very long time.
Kumamoto Castle, meanwhile, is still largely in disrepair following a 2016 earthquake, while much of what you've seen online about Beppu Onsen (namely, that it has a "spa theme park") is exaggerated. The Satsuma Peninsula feels rugged and forlorn; Takachiho Gorge is mysterious and magical.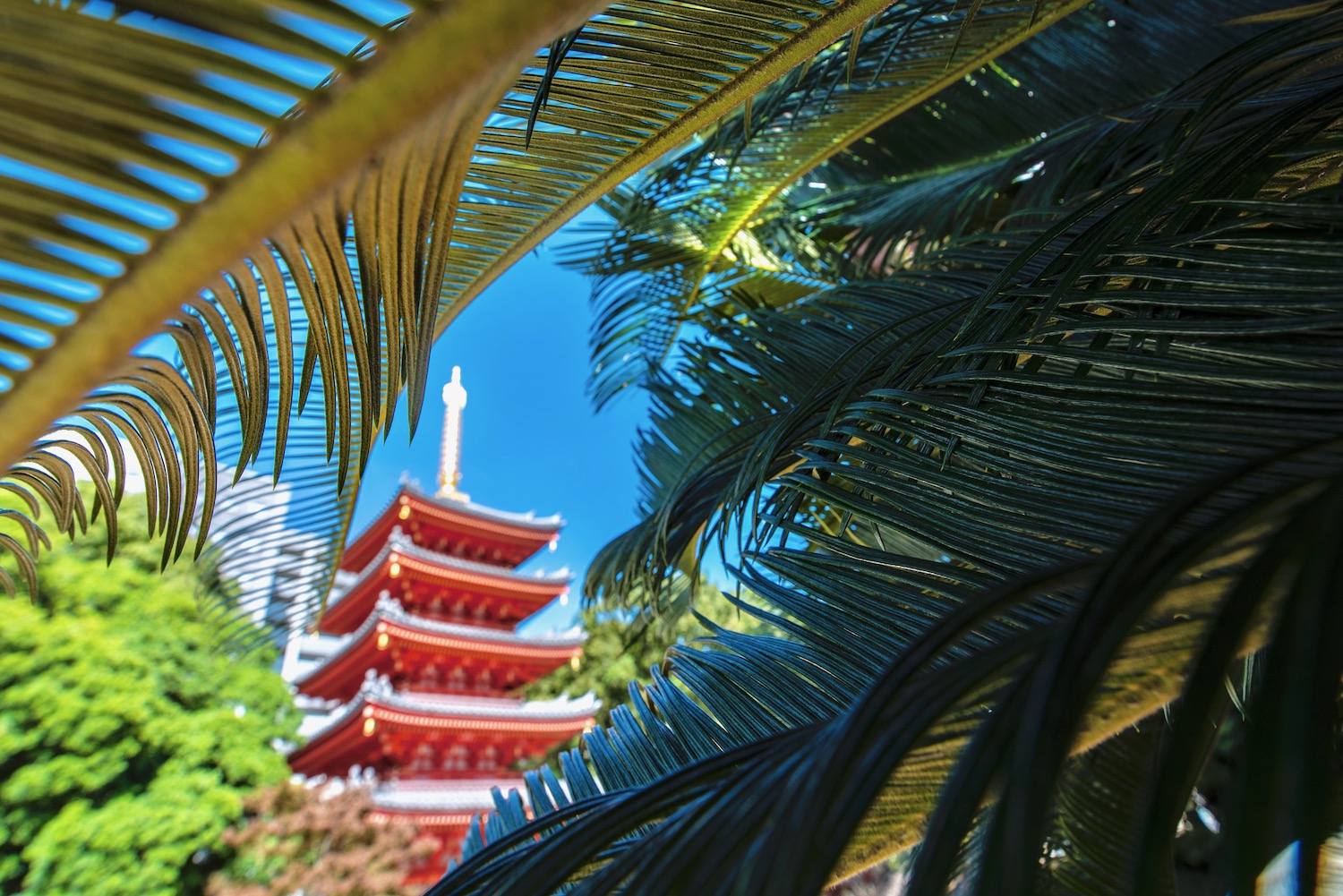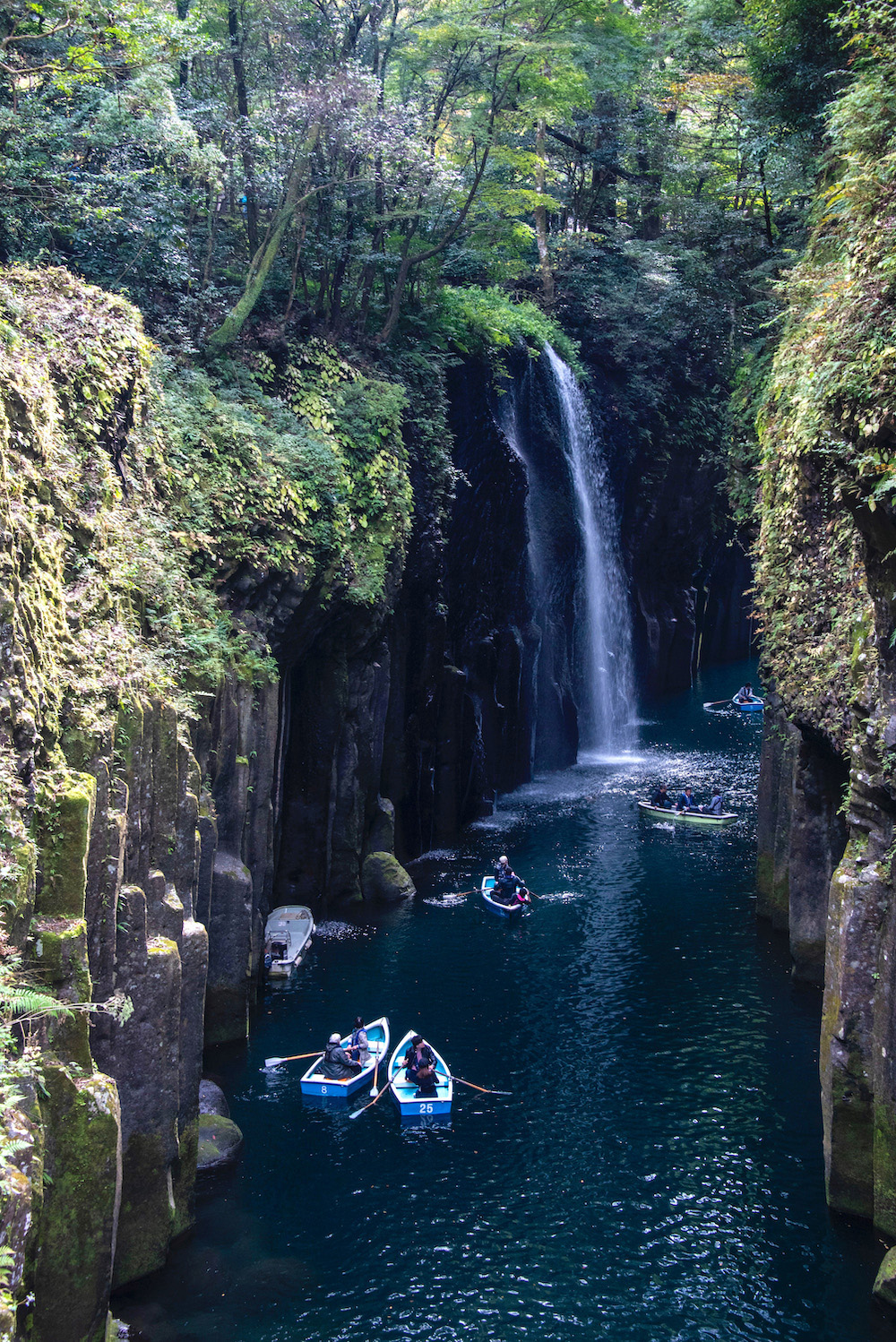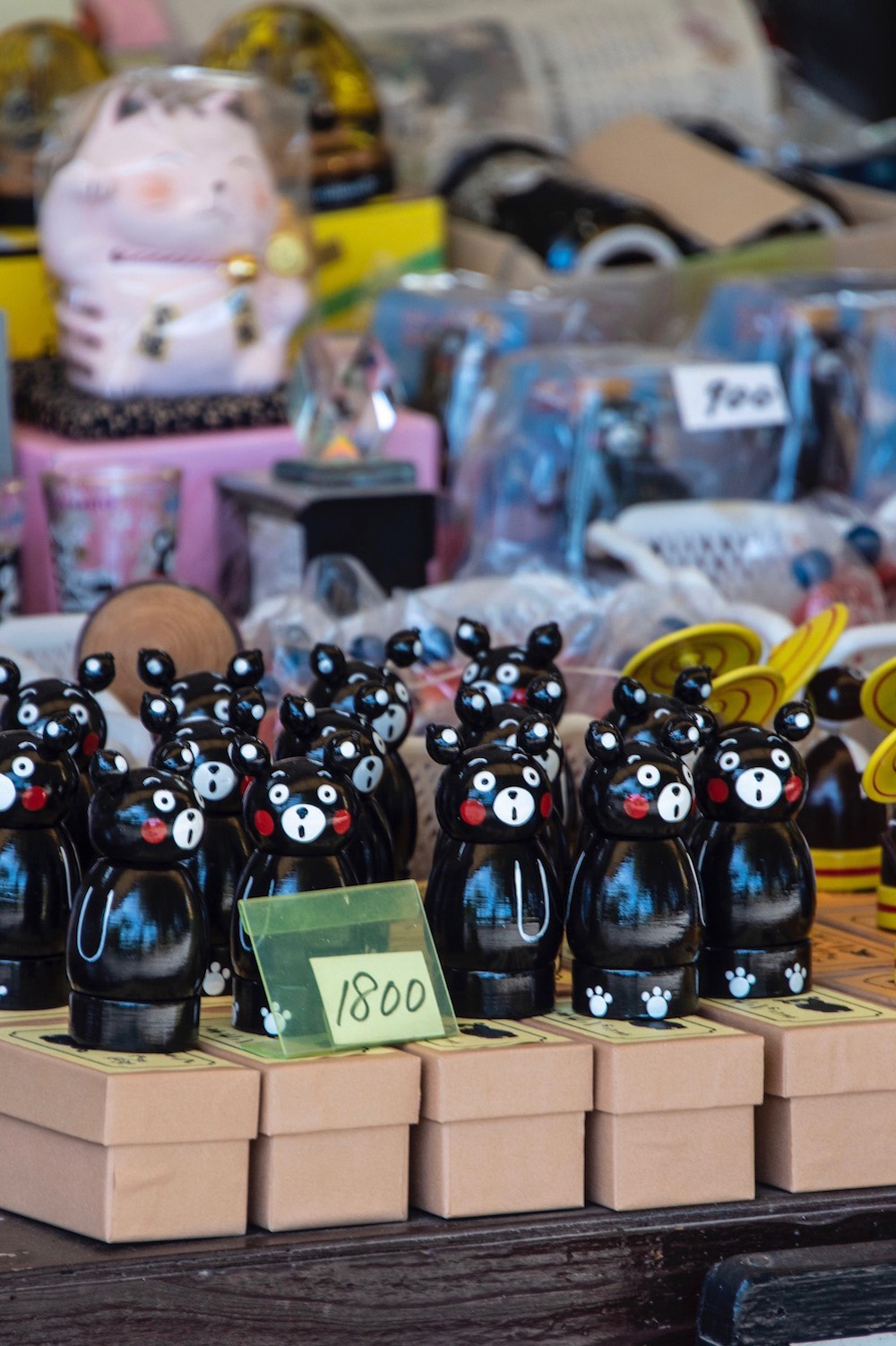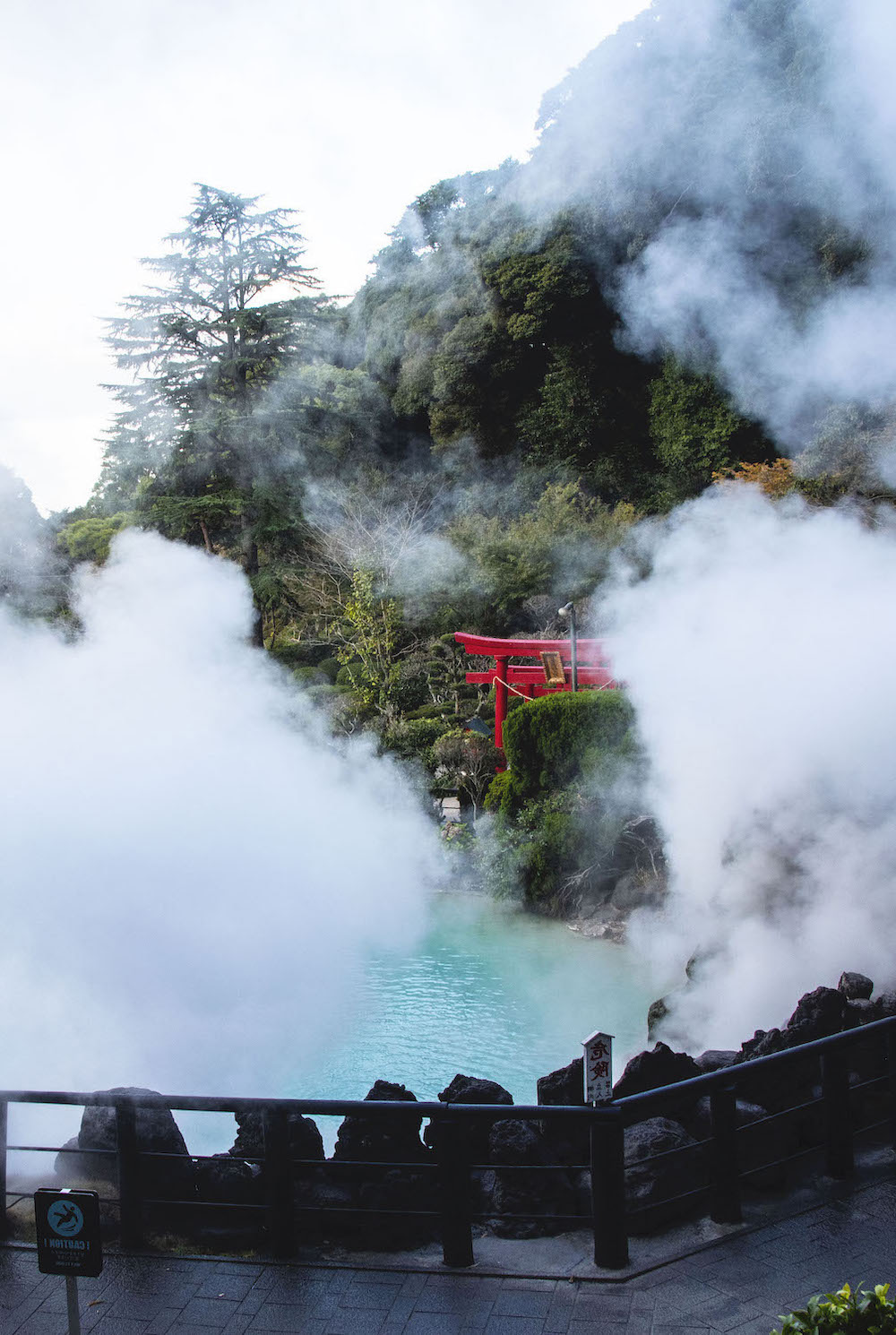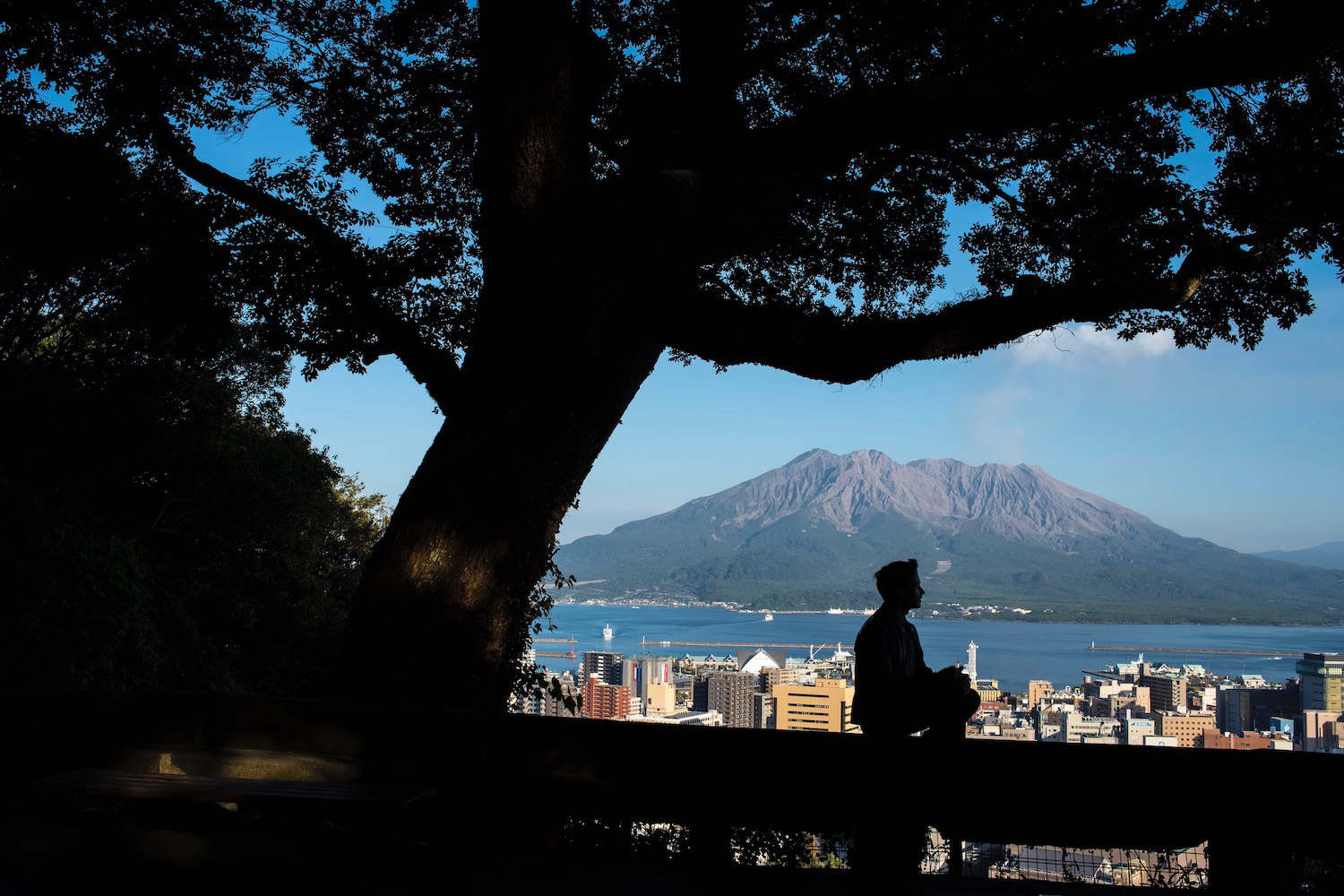 Like most of the "secondary" parts of Japan, how long you spend in Kyushu will largely depend on how many days in Japan you plan to travel. On my first trip to Japan, I actually skipped the island entirely apart from the city of Kagoshima. Among its other delights, I used Kagoshima as a jumping-off point to Yakushima island (or Princess Mononoke fame).
However, I would encourage you to include Kyushu in your Japan itinerary, even if it's your first time. Whether you simply enjoy a meal at yatai food stalls in Fukuoka, make a pilgrimage to Yutoku Inari Shrine or do some hiking around volcanic Mt. Aso, Kyushu is more than worth the long trek to get there.
READ MORE: The Truth About My Trip to Kyushu
Tohoku and Hokkaido
A lot of people who commission a custom Japan itinerary from me want to visit Hokkaido, even if they have much less 3 weeks in Japan, or lack a specific reason for wanting to do so. Something about the island's very name is alluring, and while I do love it, it's a difficult place to travel (no Shinkansen, among other reasons) and is also somewhat culturally inert, since Japanese people have only lived there for about 200 years. But more on Hokkaido in a second.
For most travelers, I'd probably recommend skipping Hokkaido and focusing on the Tohoku region of northern Honshu island instead. This area boasts both evergreen attractions, such as the underrated Japanese city of Hachinohe and magnificent Lake Towada, and seasonal treasures like Hirosaki Castle (whose moat fills with petals during cherry blossom season) and Sakata or Zao Onsen in Yamagata prefecture, home of the increasingly famous "Snow Monsters." You can also ride the Shinkansen Hayabusa from Shin-Aomori station to Hakodate, Hokkaido's southernmost city, which really feels more like it's in Tohoku to me.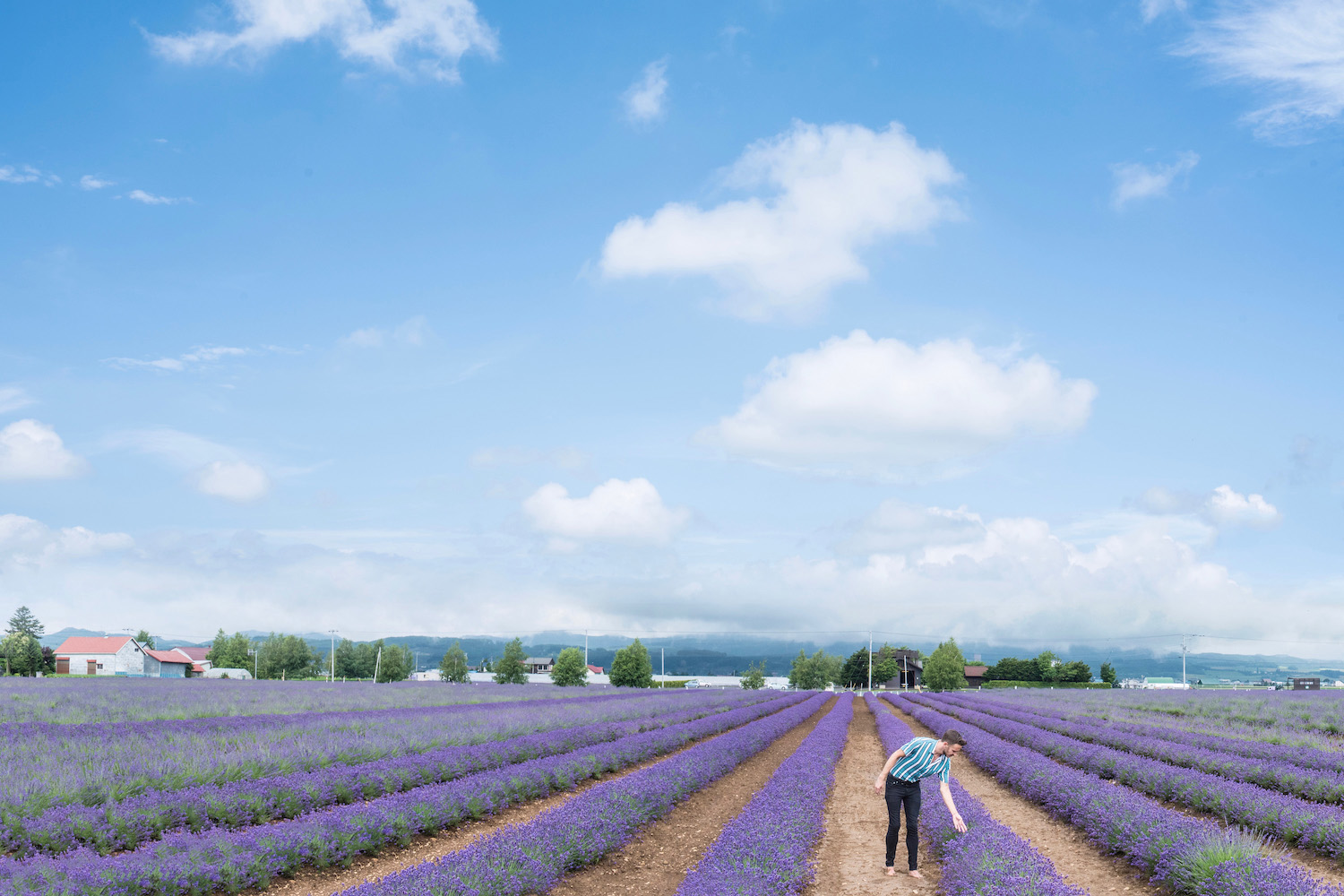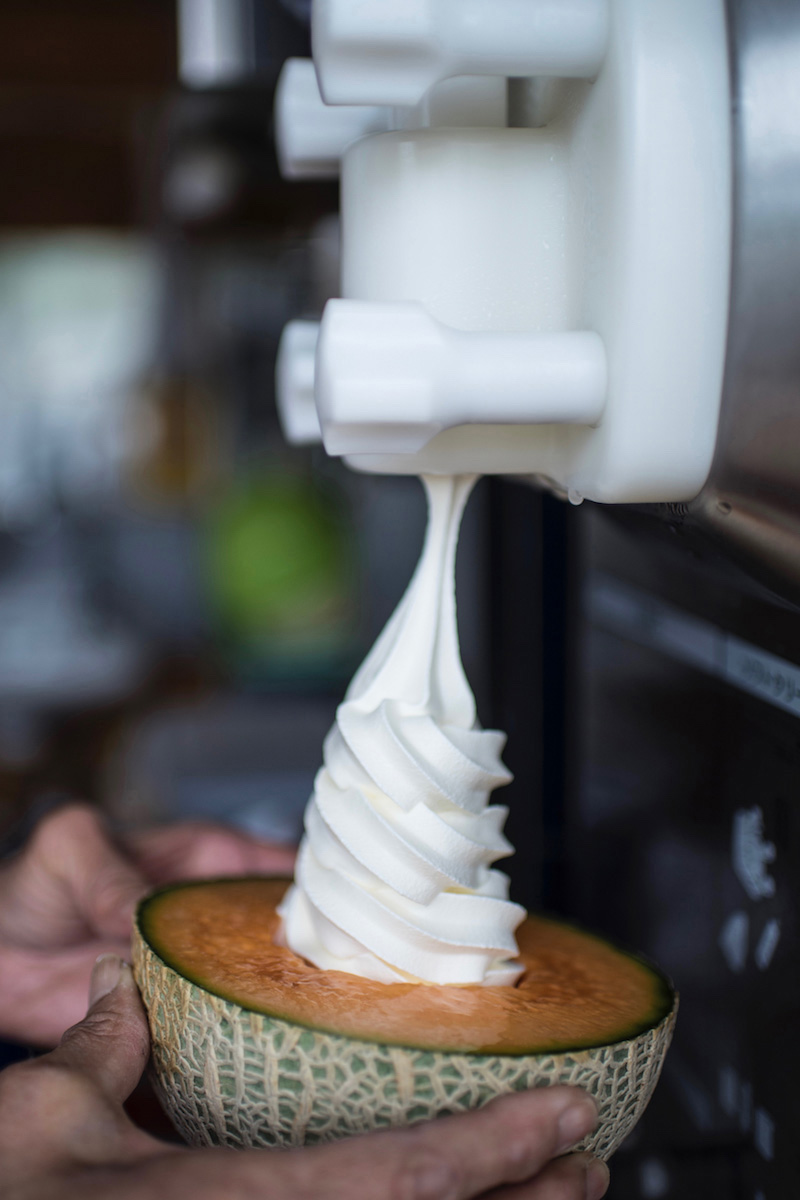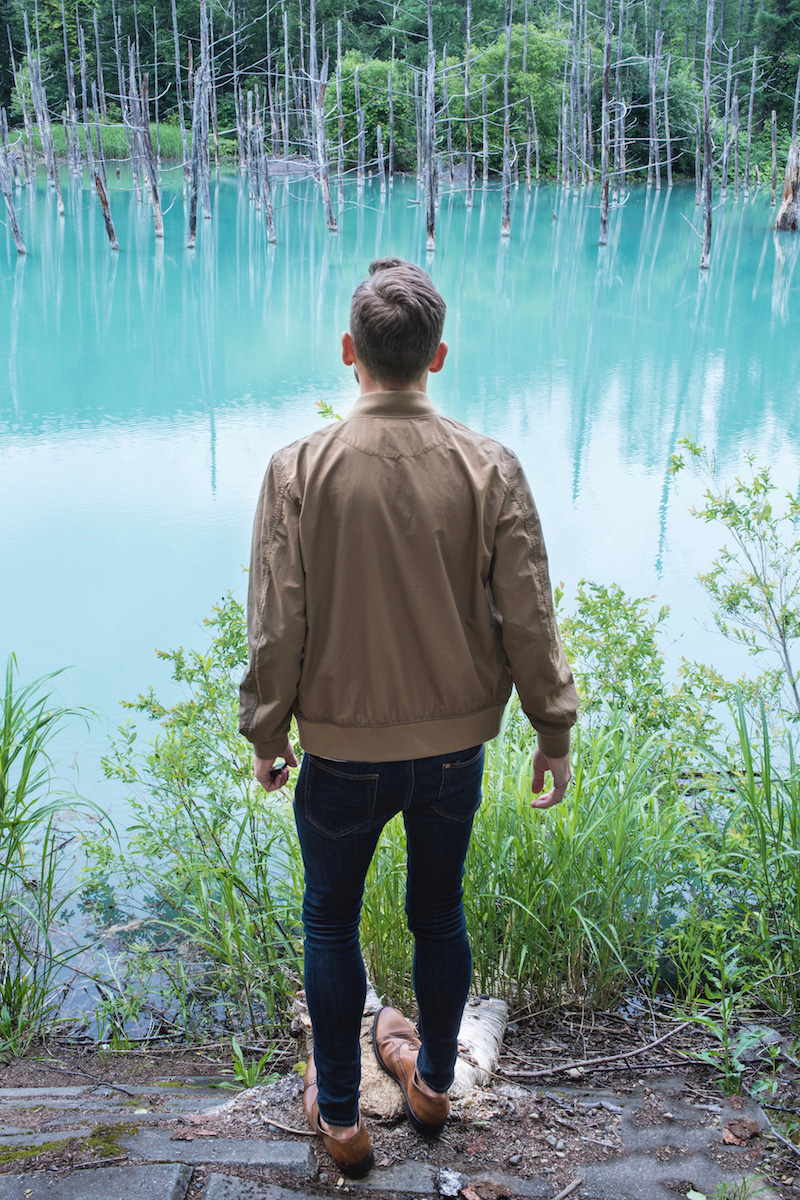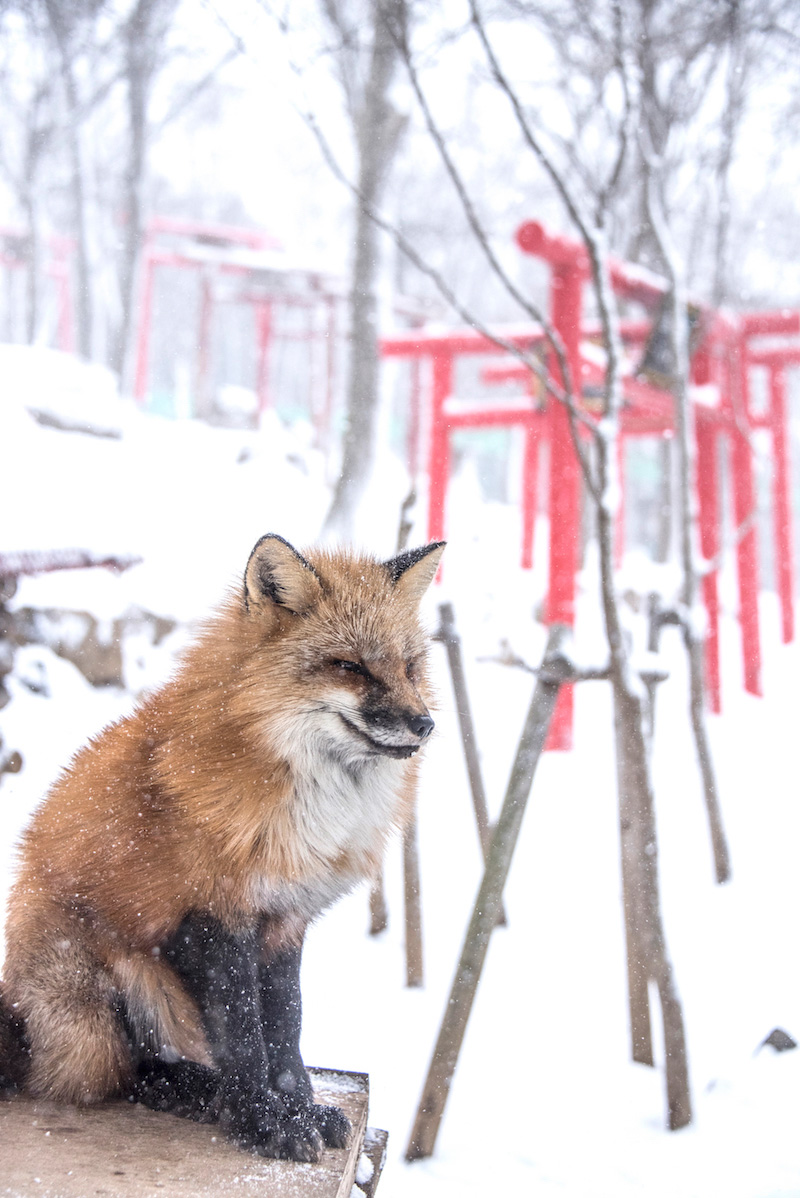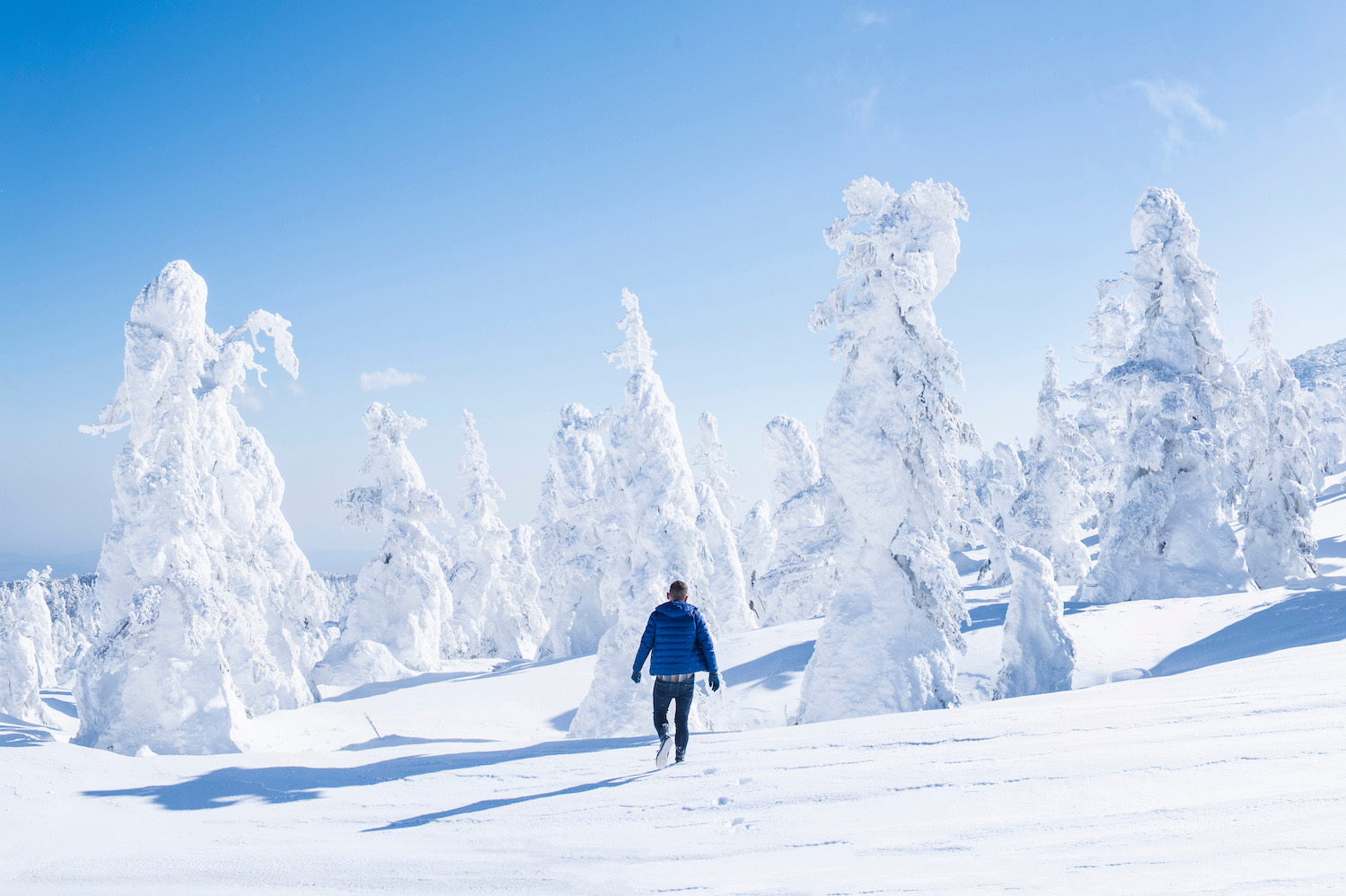 With this being said, there are two instances where I would absolutely recommend Hokkaido: If you're a skier, or if you want to experience Hokkaido in summer. I'd include a caveat with the second one, however, namely that Hokkaido's summer season is wetter than you might expect, though convenient wisdom states that travelers here avoid the worst of the annual tsuyu monsoon. From the lavender fields of Furano, to the "Blue Pond" of Biei and cities like Asahikawa and Sapporo, Hokkaido in summer isn't all blue skies.
In some ways, the sorts of things to do in Japan in these two regions are such that I usually recommend them for longer trips or return trips. This is a characterization I'd also apply to the sub-tropical archipelago of Okinawa, which I'll describe below in greater detail.
READ MORE: Hub of Hokkaido
Okinawa
Before getting too fixated on all the things to do in Okinawa, I want to be up-front with you about something. While there are reasons to visit Okinawa during winter (namely, the archipelago's peculiar species of sakura, which bloom in late January or early February), I would generally recommend against this. I went during this time and it was cold, rainy and miserable for all but a few hours!
As for the optimal time to visit the best Okinawa beaches, from the "Sea Glass" Beach near Naha (the prefectural capital) Kabira Bay on Ishigaki island, that's a contentious discussion. In general, I'd say from March (after winter) to May (before typhoon season) is a safe bet, though early March can still be cold and late May can be very wet. On the other hand, I've also been to Okinawa in September, and I can't recommend it highly enough.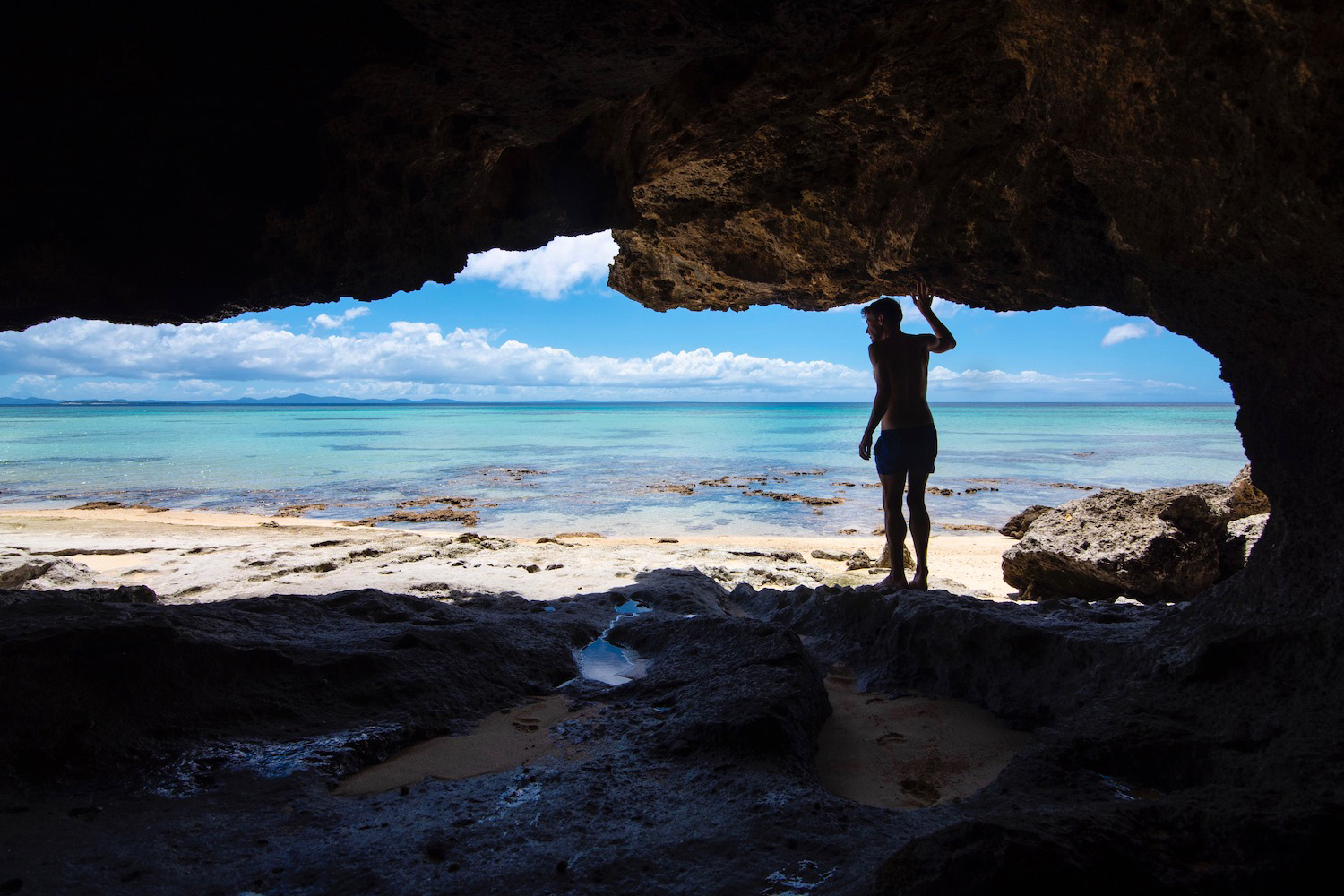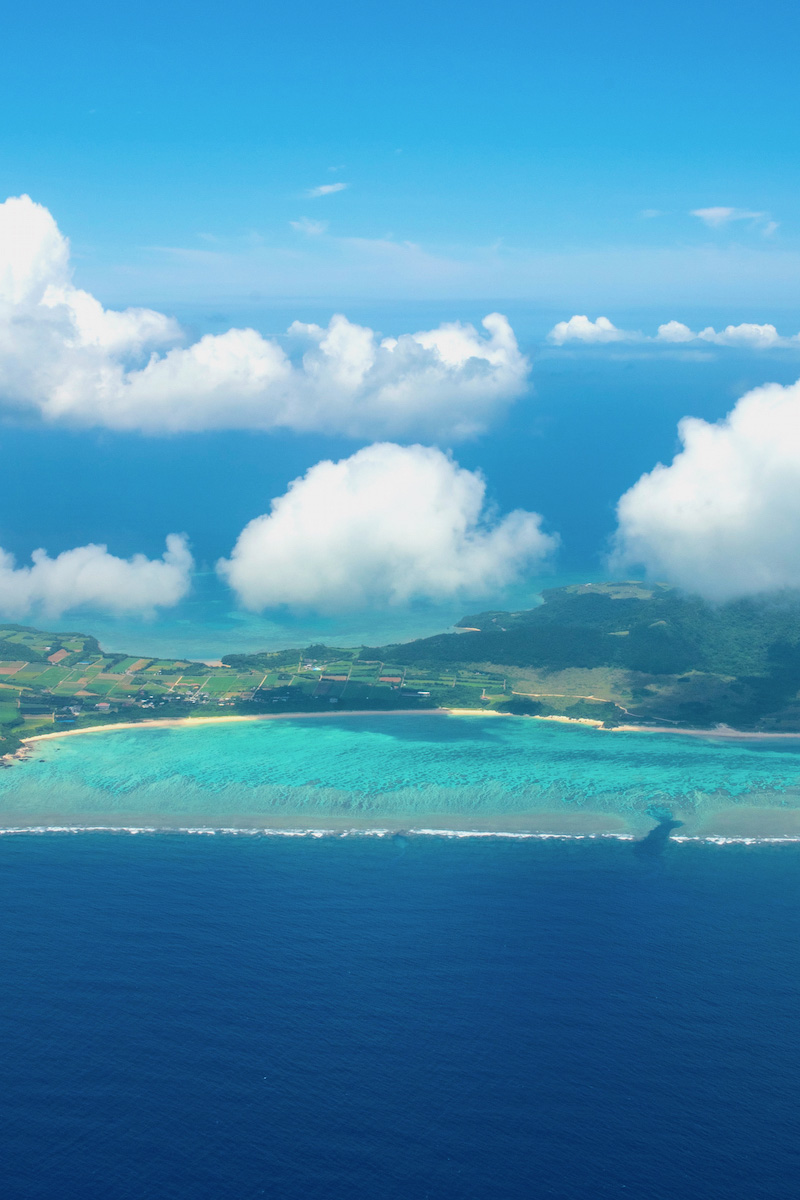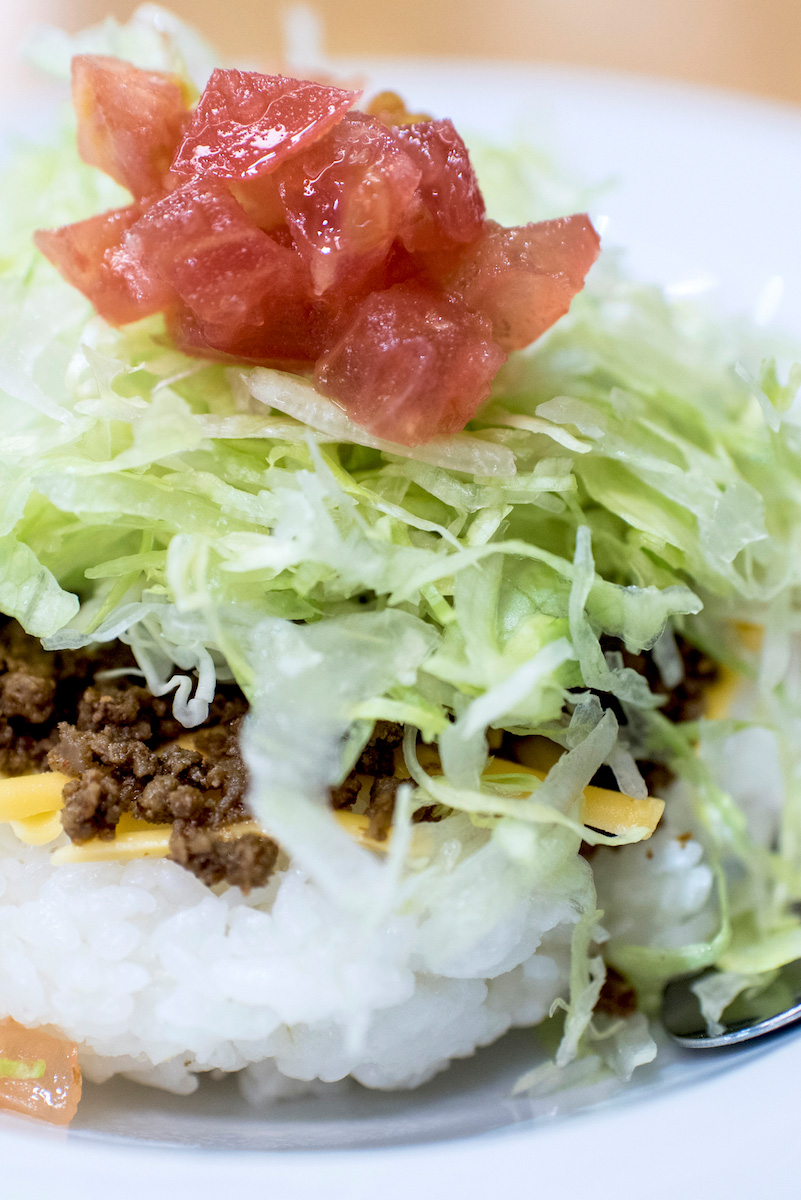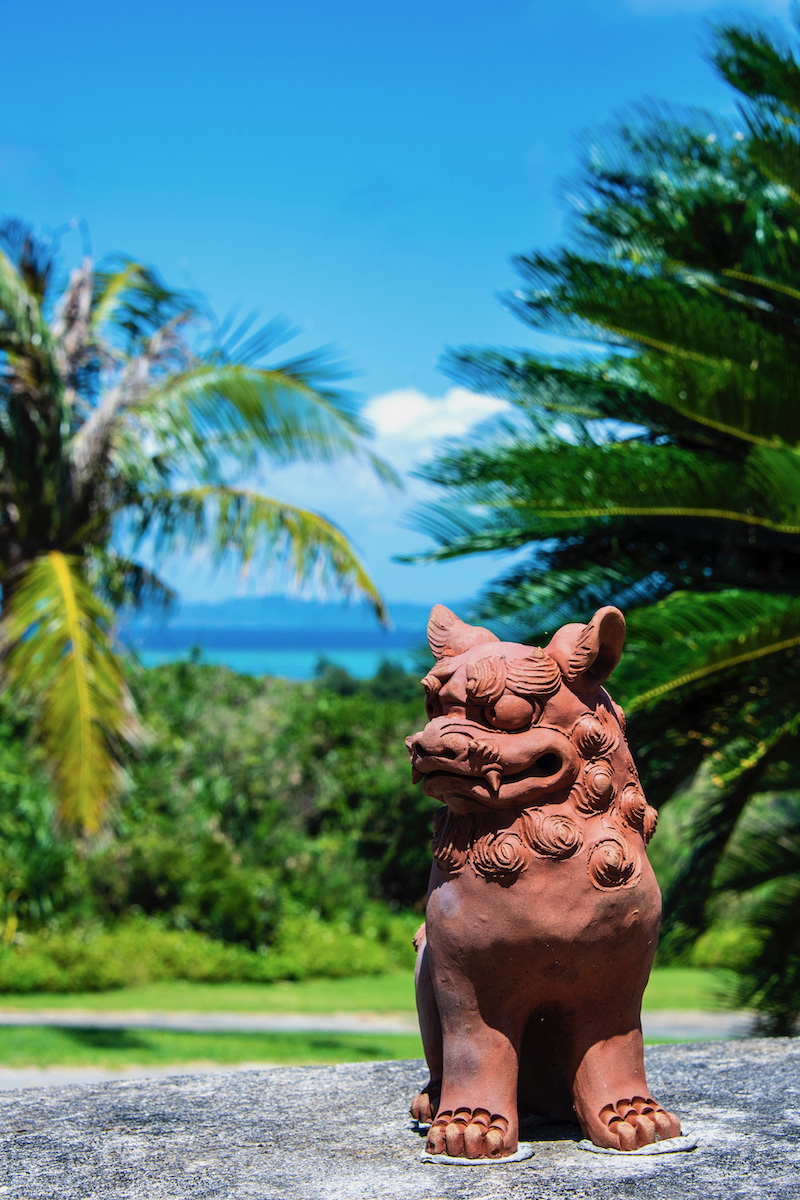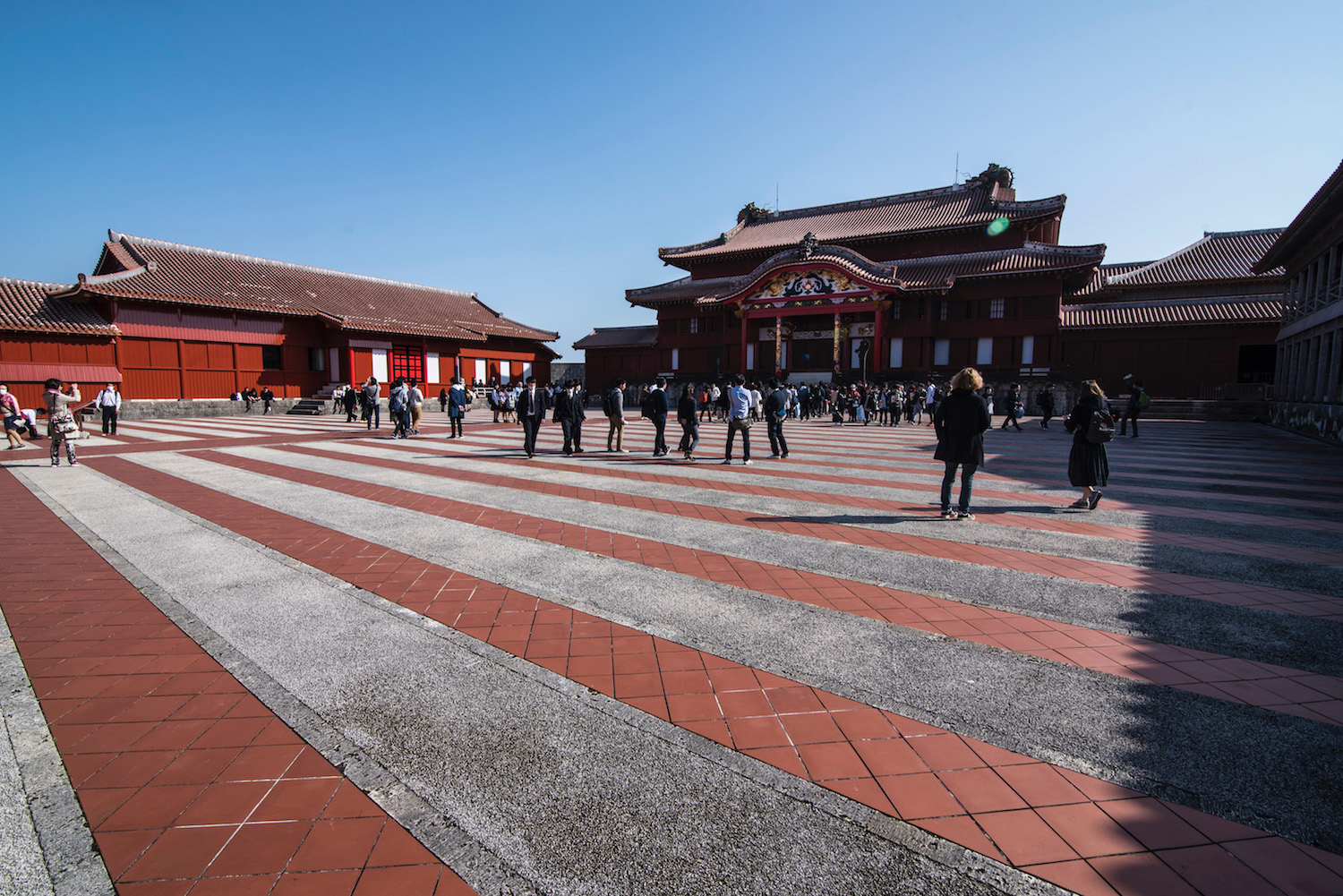 If you can, this might be an area where you build some flexibility in to your 3 weeks in Japan, as I'll describe in the "summer" itinerary a few paragraphs down. Take advantage of low-cost flights from Osaka and Tokyo to Okinawa and wait as long as possible (specifically, until a weather forecast is released) to lock in your dates.
Absent this, another way to make sure you get at least a couple of good beach days is to plan not on distant island-hopping, but to focus on easy Okinawa day trips from the main island. For example, if you spend four days in Okinawa and plan to spend one each on the nearby islands of Ie and Tokashiki, you leave room for rainy days, which you can use to take in the rich history of the Ryukyu Kingdom at Okinawa Prefectural Museum in Naha City, or eat local specialties like taco rice along Kokusai-dori.
READ MORE: Okinawa Starts Here
Sample 3 Weeks in Japan Itineraries
3 Weeks in Japan in Spring
The bad news? The best time to visit Japan for cherry blossoms is notoriously hard to pin down, especially in recent years as global climate change has pounded the Japanese archipelago. The good news? If you have a few weeks to play around with, you're almost guaranteed to witness the spectacle of mankai (full bloom) somewhere in Japan, even if sakura won't necessarily be in bloom everywhere you visit.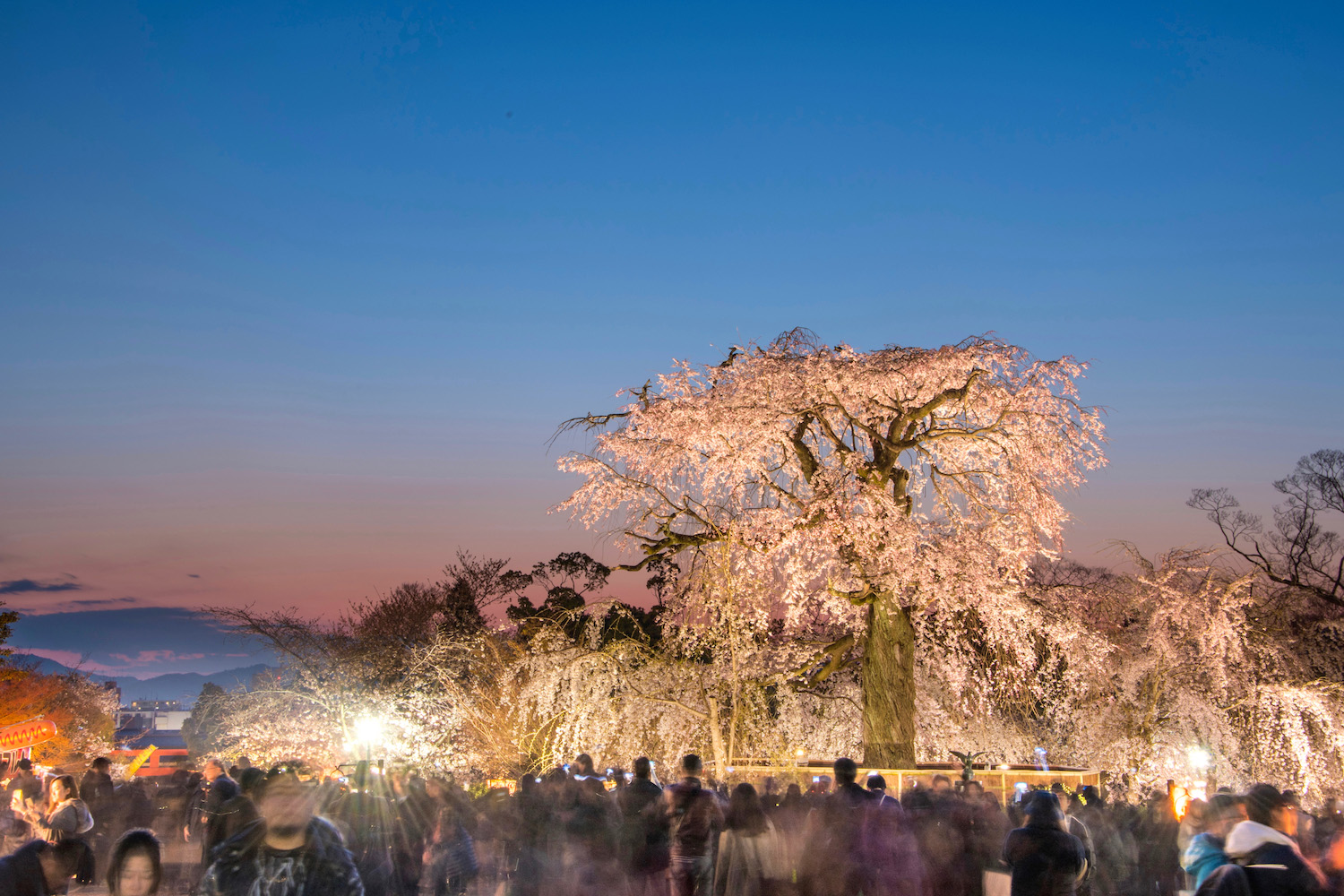 Plan on arriving at Narita or Haneda airports around the first of April, but wait as long as possible to book your ticket—the official cherry blossom forecast isn't usually accurate until the first or second week of March. After starting off with 3-5 days around Tokyo (including optional day trips to Nikko and/or Kamakura), take the Shinkansen westward to see cherry blossoms in Kyoto for 3-5 days (5-7 if you include the rest of Osaka and greater Kansai).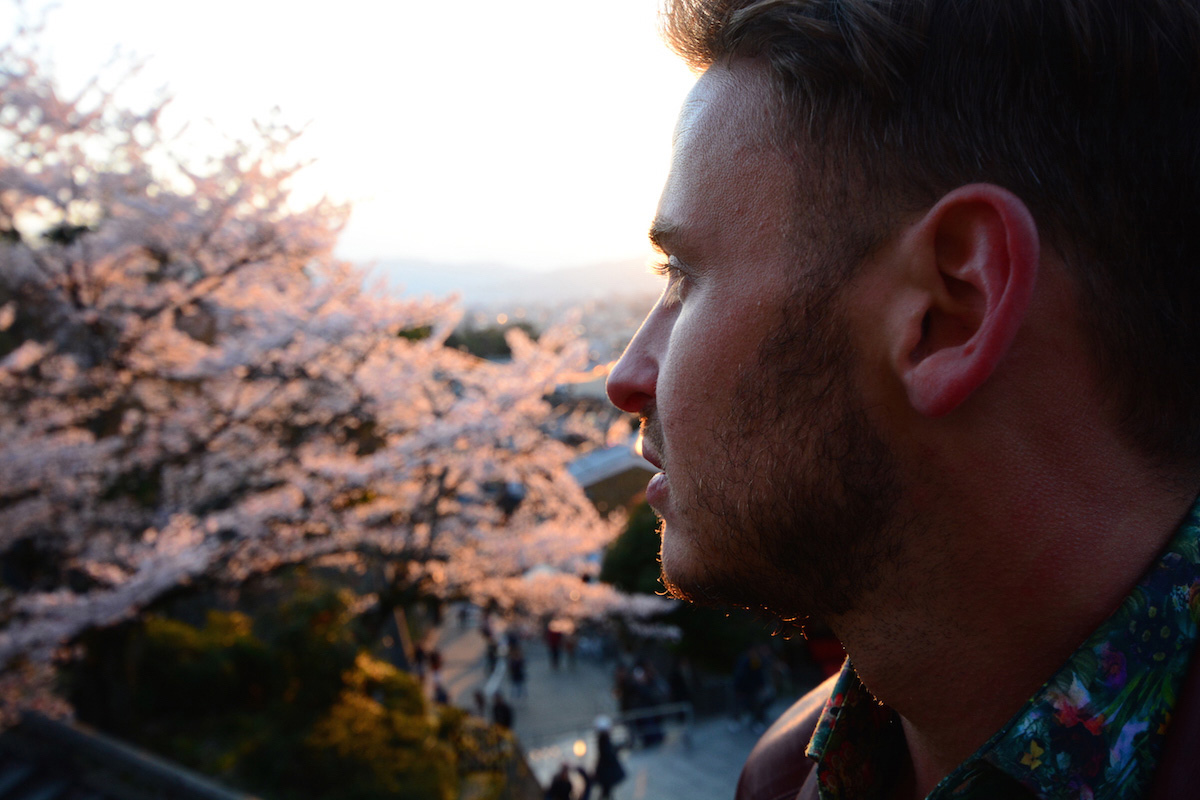 From here, head even farther west to Hiroshima (for 2-3 days) or south to Shikoku Island (for 3-5 days); return to the Tokyo area with no less than two days to spare, so you can finish your Japan cherry blossom trip with a relaxing night at Takaragawa Onsen.
3 Weeks in Japan in Summer
I'll be honest: Summer is not the best time to visit Japan. Though the tsuyu (as the monsoon is known as Japanese) certainly has its charms (namely, gorgeous tufts of hydrangea blooms everywhere, particularly during the early part of the season), I'd probably only spend 3 weeks in Japan at this time of the year if I had no other choice. That sounds fatalistic, huh?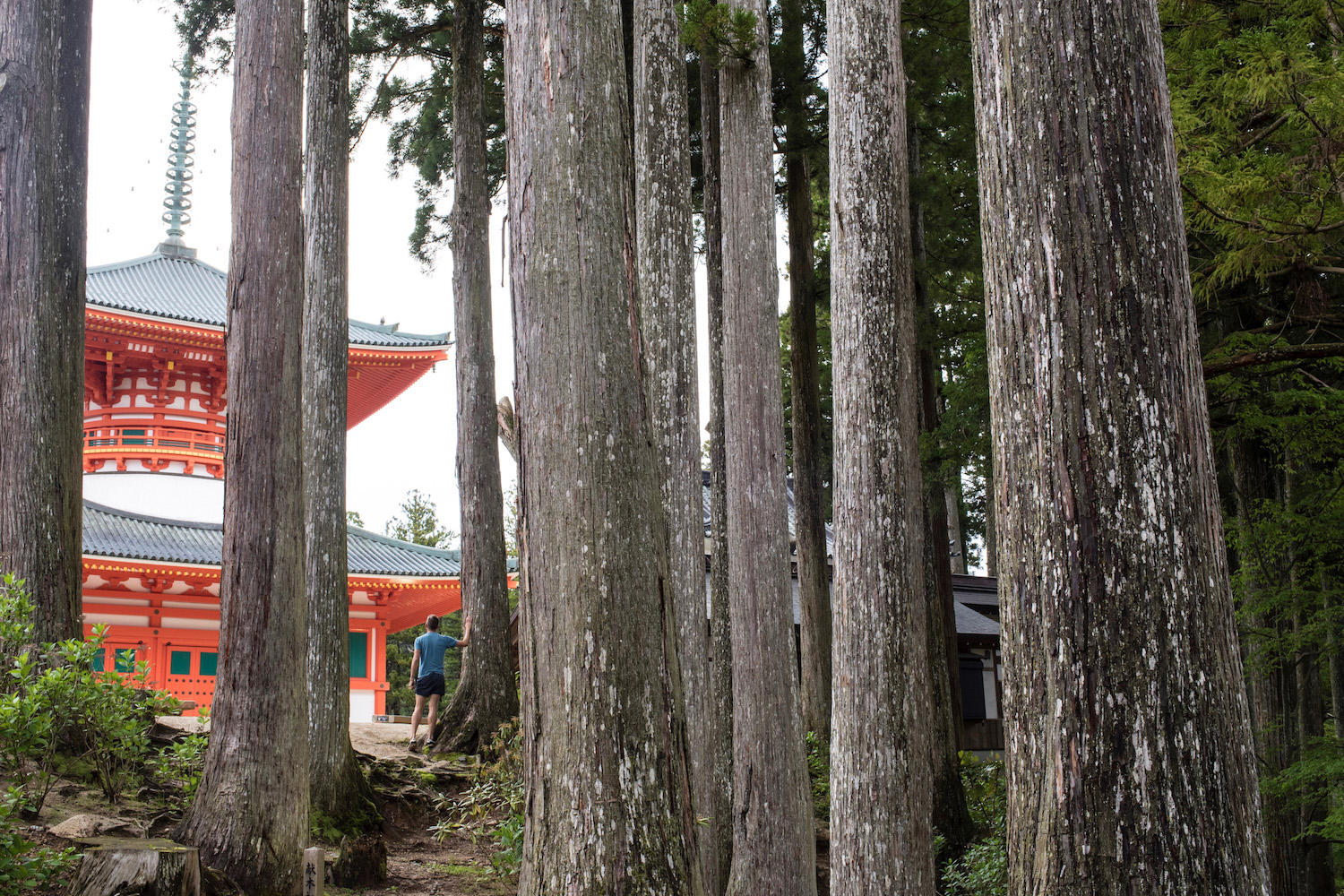 To be a bit less dramatic, a summer trip to Japan requires you to be strategic about where you go. If I were you, I'd start in Hokkaido, which in addition to theoretically being drier than the rest of the country during summer—once again, this hasn't been my personal experience—sees the bloom of Furano's lavender fields in mid- to late July. After landing in Sapporo, plan to spend 5-7 days in Hokkaido, which will include day trips not only to Furano, but to the Blue Pond of Biei, Asahikawa and its award-winning zoo and scenic Cape Kamui.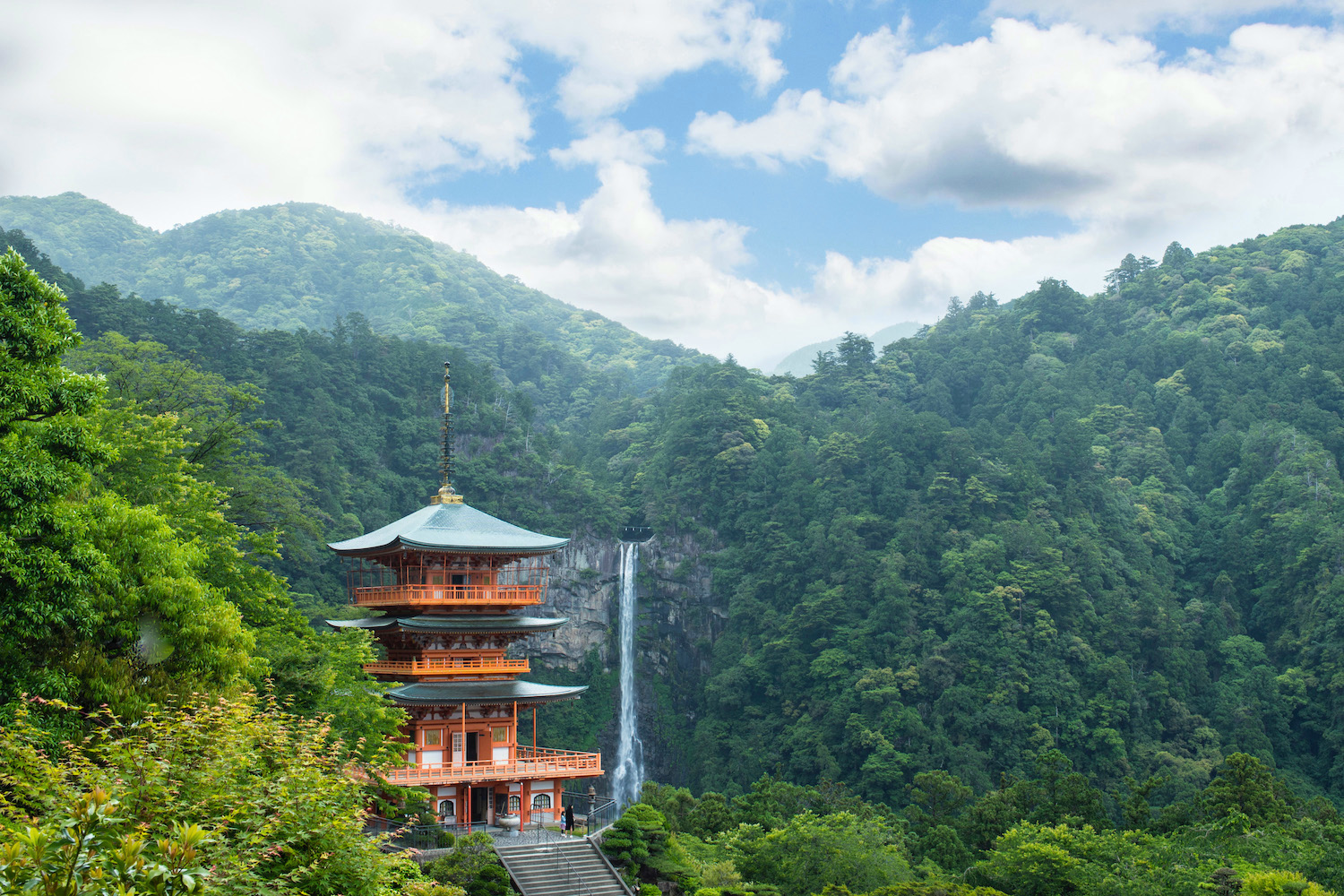 Continue your Japan rainy season trip with a flight to Osaka, where you can spend 2-3 days in the Kansai region, either pigging out on Osaka street food or enjoying Kyoto with hardly any tourists. Extend this to 5-7 days if you plan to visit Wakayama and do a Koyasan temple stay or hike the Kumano Kodo, which looks very beautiful during the rainy season, even if it can be miserably wet. Finish your summer trip with a week in Okinawa (if the forecast looks free of typhoons) or by heading to southern Kyushu and Yakushima island, whose landscape like Wakayama prefecture's is at its most beautiful during the rainy months.
3 Weeks in Japan in Autumn
As I mentioned earlier in this itinerary, I'm of the opinion that Japan in autumn is at least as beautiful as the country is during cherry blossom season. However, it's also just as crowded; this, and the fact that the season spans several months can make planning an trip to Japan during the fall season, at least a comprehensive one, quite difficult indeed.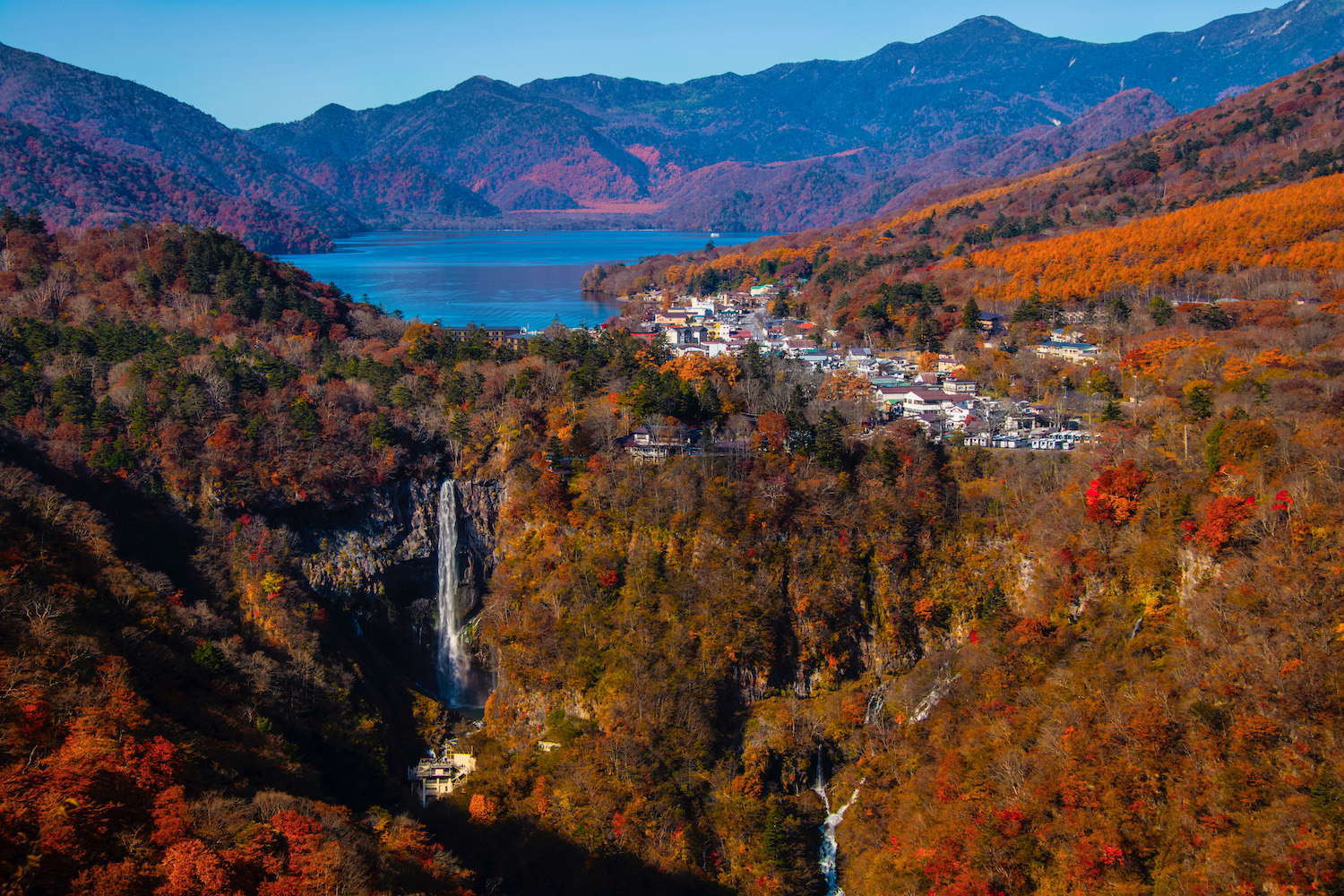 Unless you have a particular desire to see Japan fall colors in Hokkaido or the Japanese Alps regions of the country, which are un-crowded (on the positive side) but also change in September, the best course of action would be to fly to Tokyo around the second weekend in November. However, immediately make your way to Kawaguchiko, where you can base yourself for a week of autumn color viewing in the Fuji Five Lakes region and also in Hakone, if you want to warm up with fall season onsen baths.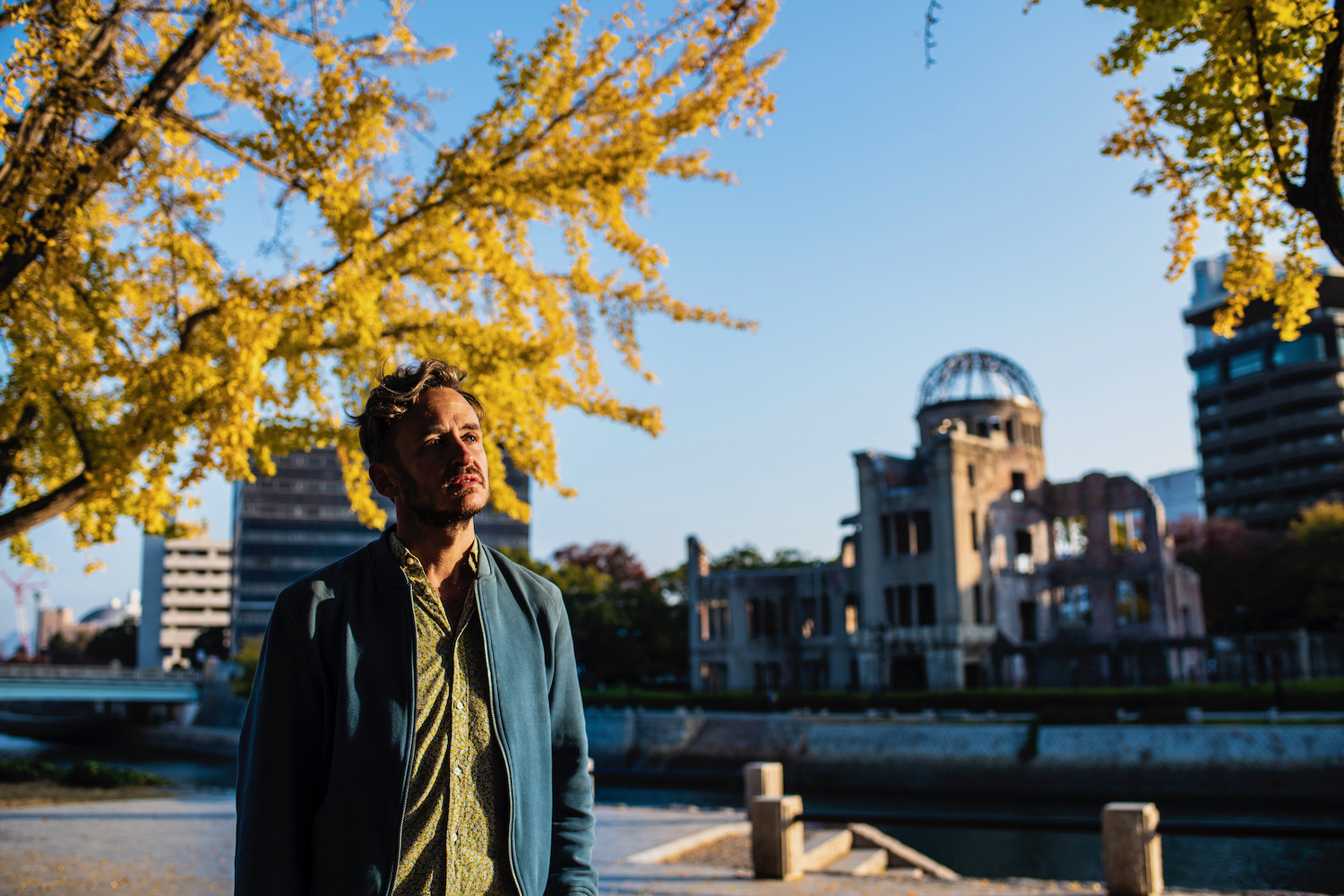 Take the Fujikyu Bus to Mishima and the Shinkansen to Kyoto, and base yourself there for another week of your 3 weeks Japan trip. In addition to spending at least a full day in both Nara and Osaka and no less than two in central Kyoto, take day trips to koyo hot spots like Uji and Nagahama/Hikone, at a bare minimum. At this point, head back to the capital and spend around a week explore fall colors both within the city (i.e. "Ginkgo Avenue" in Meiji Jingu Gaien) and in the lower-lying areas of the Kanto region, such as Kamakura and Yokohama, whose Sankei-en garden is to die for at this time of year.
3 Weeks in Japan in Winter
Winter in Japan is a decidedly underrated time, and one most people who aren't skiers or snowboarders disregard entirely. However, the list of places to visit in Japan during winter is surprisingly long, even if like me you didn't ski early enough in life to learn to do it with proficiency, let alone competency.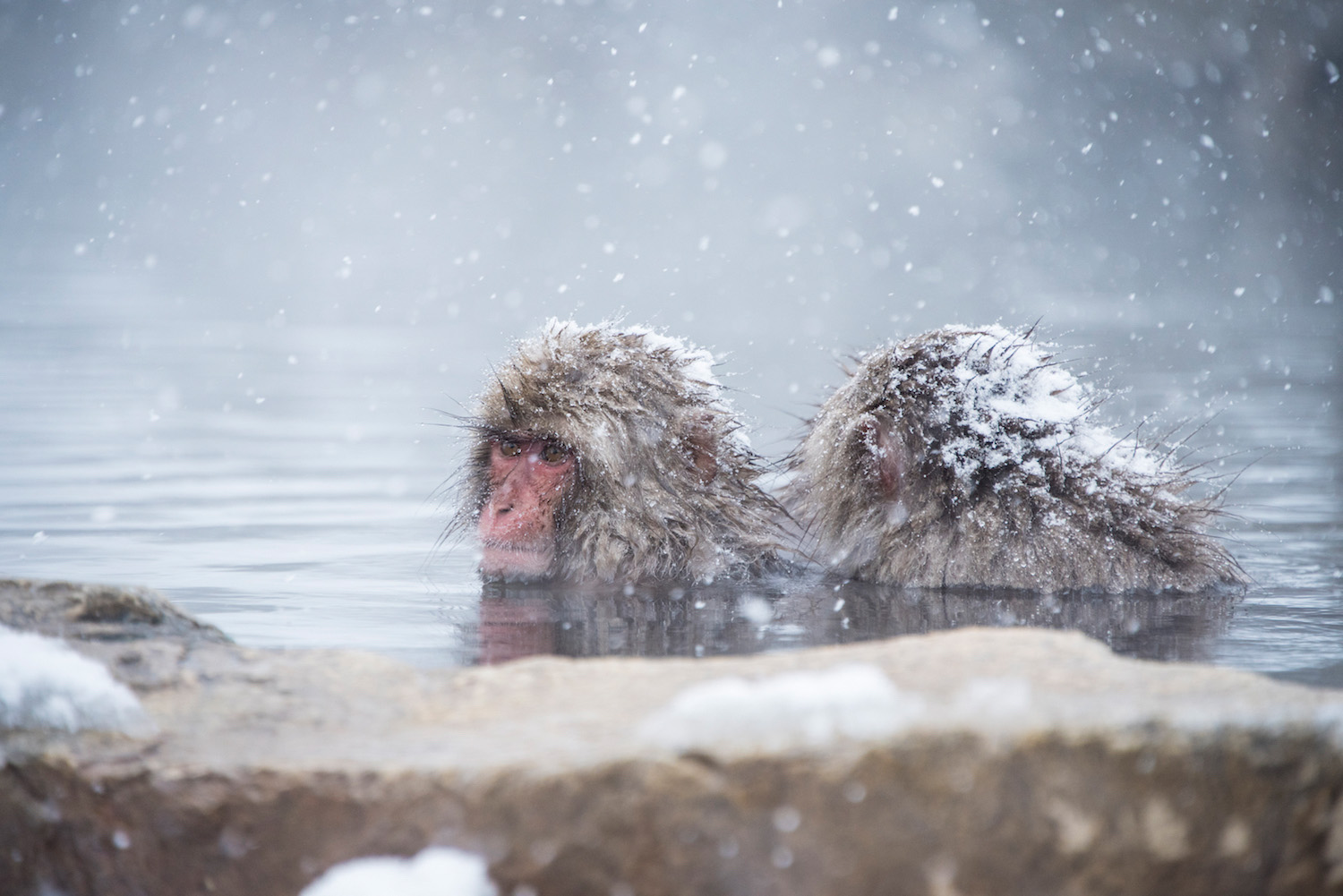 Assuming you haven't prioritized Niseko Japan skiing, I'd recommend structuring your trip as follows. After a few days in the Tokyo area (2-4, depending on how many day trips you want to take) head north to Nagano, where you can experience one of Japan's premier winter sites: The "snow monkeys" of Jigokudani. Stay between 3-5 days here—three if you only visit Nagano and Matsumoto, home to one of Japan's most beautiful castles, five (or more) if you also make your way to Takayama and Shirakawa-go.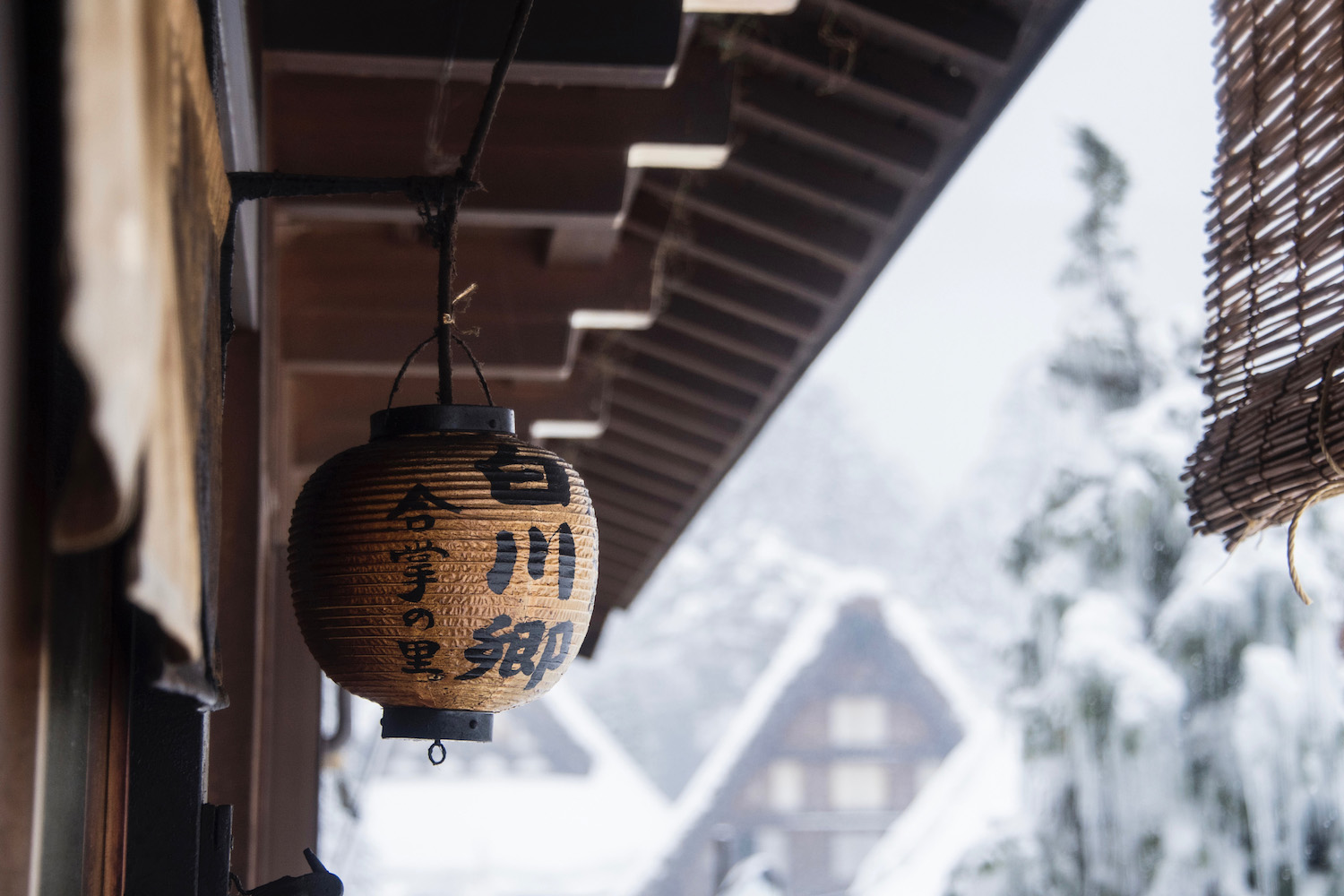 Next, head to the city of Kanazawa (also known as "the alterna-Kyoto") near the northern coast of Honshu. After 2-3 days here, head north into the Tohoku region, choosing from destinations like Tsuru no yu Onsen in Akita prefecture, Zao Onsen (and its "Snow Monsters") in Yamagata prefecture and the castle town of Hirosaki in Aomori prefecture. Spend 5-7 days in Tohoku before heading back down to Tokyo, stopping at Zao Fox Village en route. Or, if you can afford to spend longer than 3 weeks in Japan overall, venture northward into Hokkaido, whether simply to the southern city of Hakodate or northward to the snow festival of Sapporo, the icicle-canal city of Otaru—or, yes, Niseko for skiing.
Other Japan Itineraries
This 3 week itinerary Japan trip is valuable if you have a specific amount of time (three weeks) you can devote to your trip, but not everyone can. Some people will want to consult a more general guide to planning a trip to Japan, and determine how many days (or weeks) to spend in the country based on where they want to go, what they want to do and how much money they want to spend in Japan.
On the other hand, irrespective of things to do in Japan and which you plan to tackle, you might simply have a different (but still specific) length of time in mind. In this instance, the itineraries I've written for two weeks in Japan and one month in Japan might suit you better, and I encourage you to check those out. Or, as I mentioned earlier, you may want to commission a custom Japan itinerary, for three weeks in Japan or any other length of time.
Other FAQ About Spending 3 Weeks in Japan
How much does a trip to Japan cost for 3 weeks?
How much does 3 weeks in Japan cost? Assuming a minimum cost of 100 USD (¥10,000) per person per day, the least you can expect to spend for a Japan 3 week itinerary is $2,100 (¥210,000), which does not include the price of your flights to and from Japan.
What should I pack for 3 weeks in Japan?
I would recommend packing clothing for all types of weather, regardless of when your 3 week Japan itinerary takes place. In summer, this entails clothing for both wet and dry days; spring and summer in Japan can be unseasonably hot or cold, which makes coats and jackets as indispensable as polo shirts and sun dresses.
How long should I spend in Japan?
Obviously, I think that three weeks in Japan is the optimal amount of time to spend. There are counterarguments on other sides of this, however. A long trip (a month in Japan) or more allows you both to explore Japan deeply and to see a wide range of destinations. With two weeks in Japan or less, on the other hand, you might feel more rushed; you'll also have to distill your Japan bucket list into a more essential range of places and experiences.
The Bottom Line
Whether you spend 3 weeks in Japan or can only stay a few days, don't feel intimidated as you plan your trip. My Japan 3 week itinerary will inform and inspire you, and aid you not only with the practical aspects of traveling in Japan, but facilitate the sorts of experiences that set in motion a life-long love affair. Though I've taken particular care to advise cherry blossom and autumn color trips to Japan, this guide is your Japan go-to 365 days a year. Want to learn more about travel to Japan? Check out my Japan-focused project Japan Starts Here.