Spend Three Weeks in Japan
I still believe that 3 weeks in Japan is the ideal trip, even after more than a decade visiting the country, on dozens of occasions lasting all durations. A three-week Japan trip allows you to dig deep without getting burnt out: You leave feeling accomplished, but hungry for more.
This is true for both newbie Japan travelers, and for seasoned veterans. My first trip to Japan saw me enjoy an enticing overview of the country for 21 days; my latest three-week adventure, less than a year ago, afforded me a comprehensive cross section of Japan's amazing autumn.
Over the next several paragraphs—I've recently re-published this page, and cut it down to make it more digestible—you'll learn everything you need to plan your own 3 week Japan adventure. So without further ado, let's get down to the details, shall we?
Practical Matters
When to visit Japan
Conventional wisdom would dictate that Japan is best during its most colorful periods: The aforementioned autumn, which peaks between mid-November and early December, and cherry blossom season, which takes place during the last week of March and the first week of April in most of the country.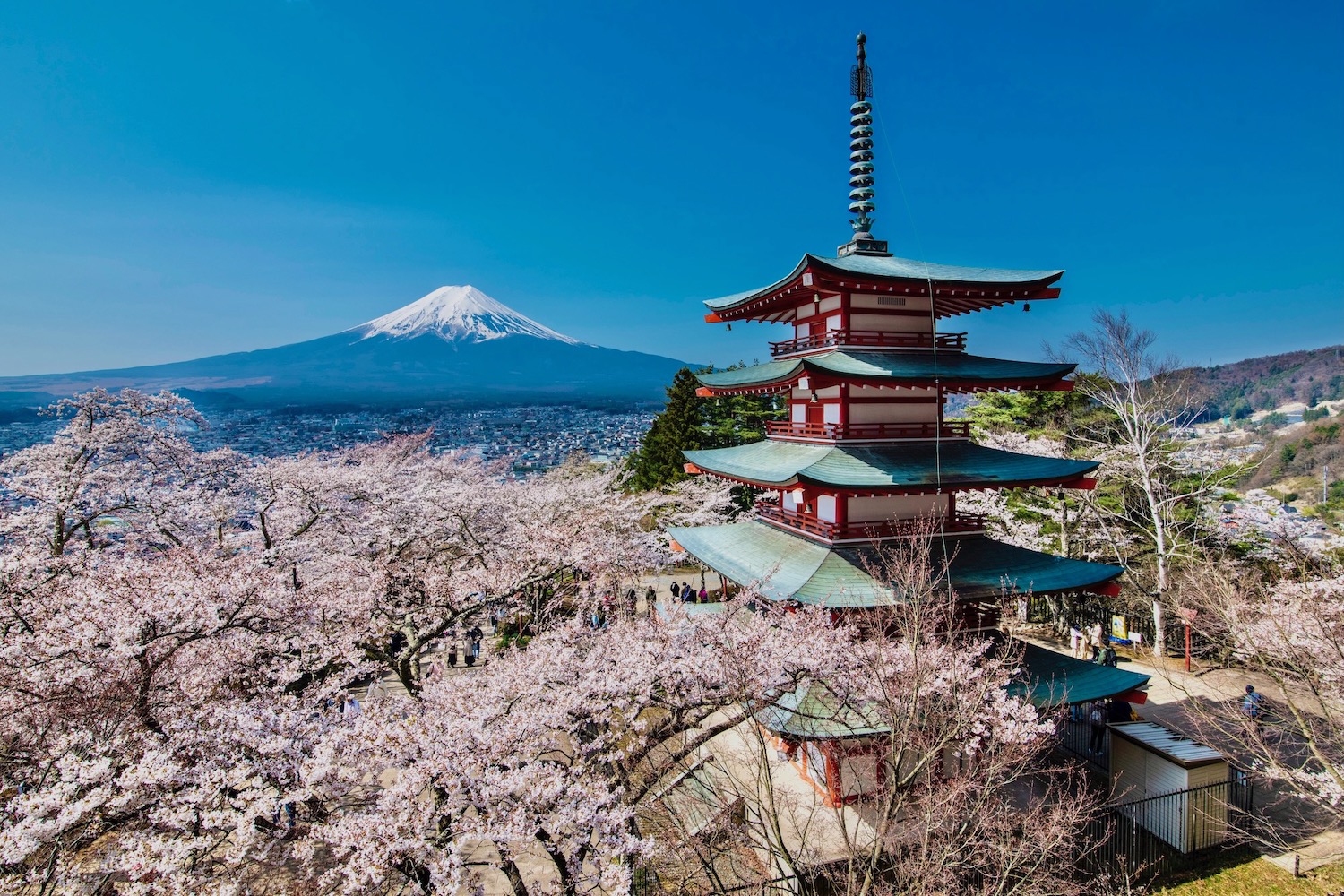 While I love visiting Japan during these times, they're certainly not your only option. For example, even if you're not a skier, Japan's winter is a fabulous time to go, particularly in snowy northern regions like Tohoku and the island of Hokkaido. Likewise, the Japanese summer is a great time to visit, particularly if you can choose a destination (the Japanese Alps, for instance) that avoids its trademark heat and humidity.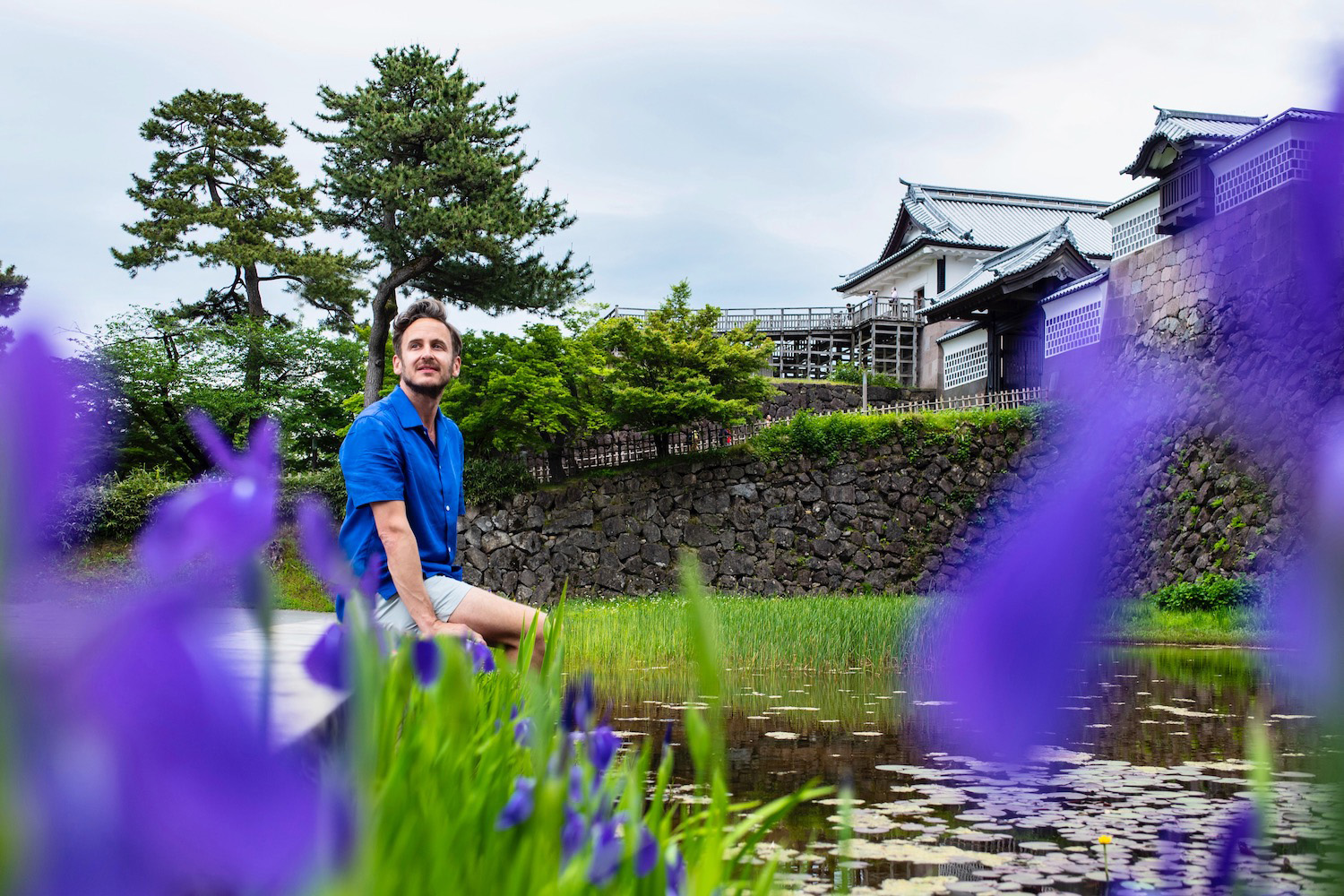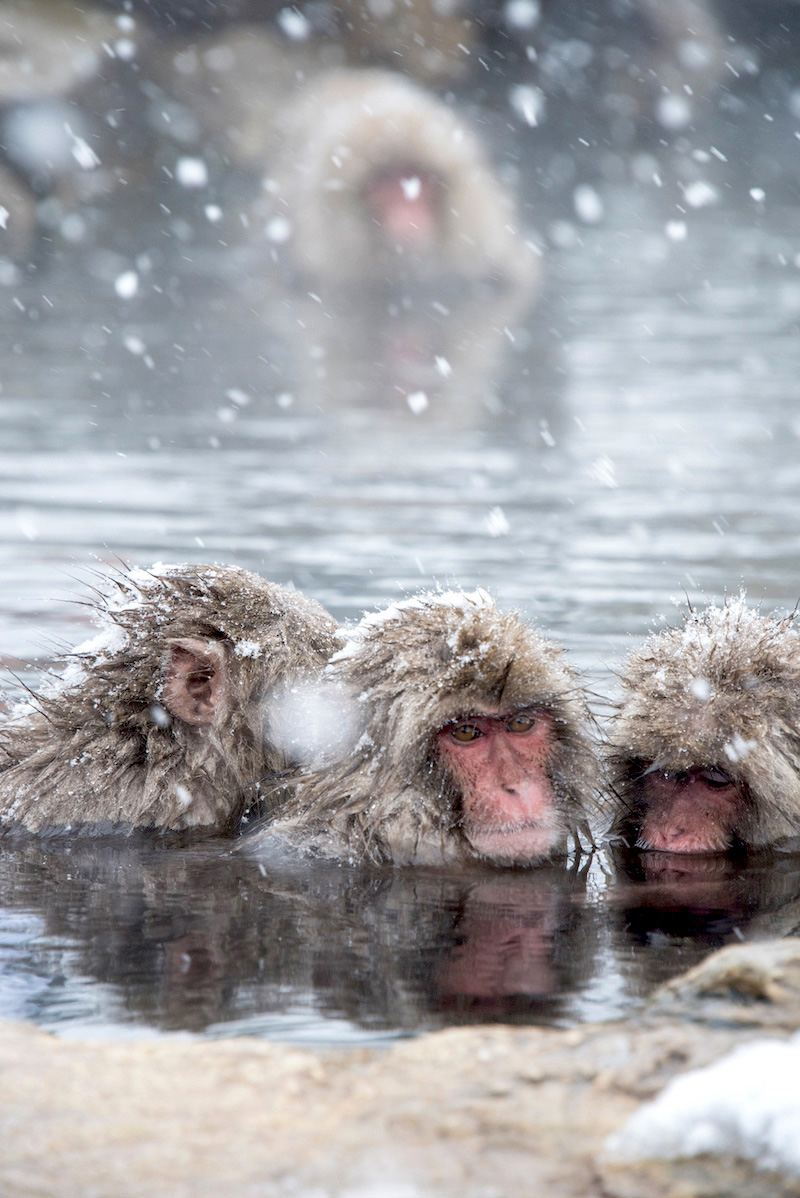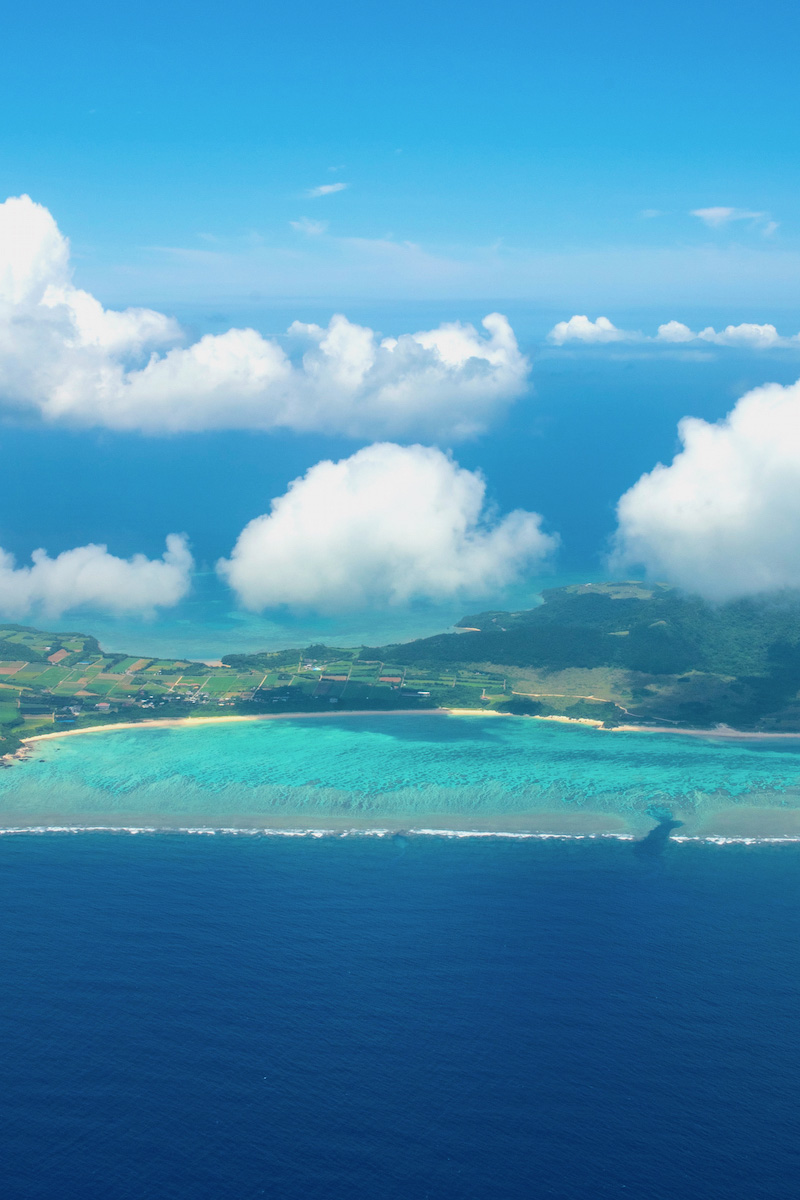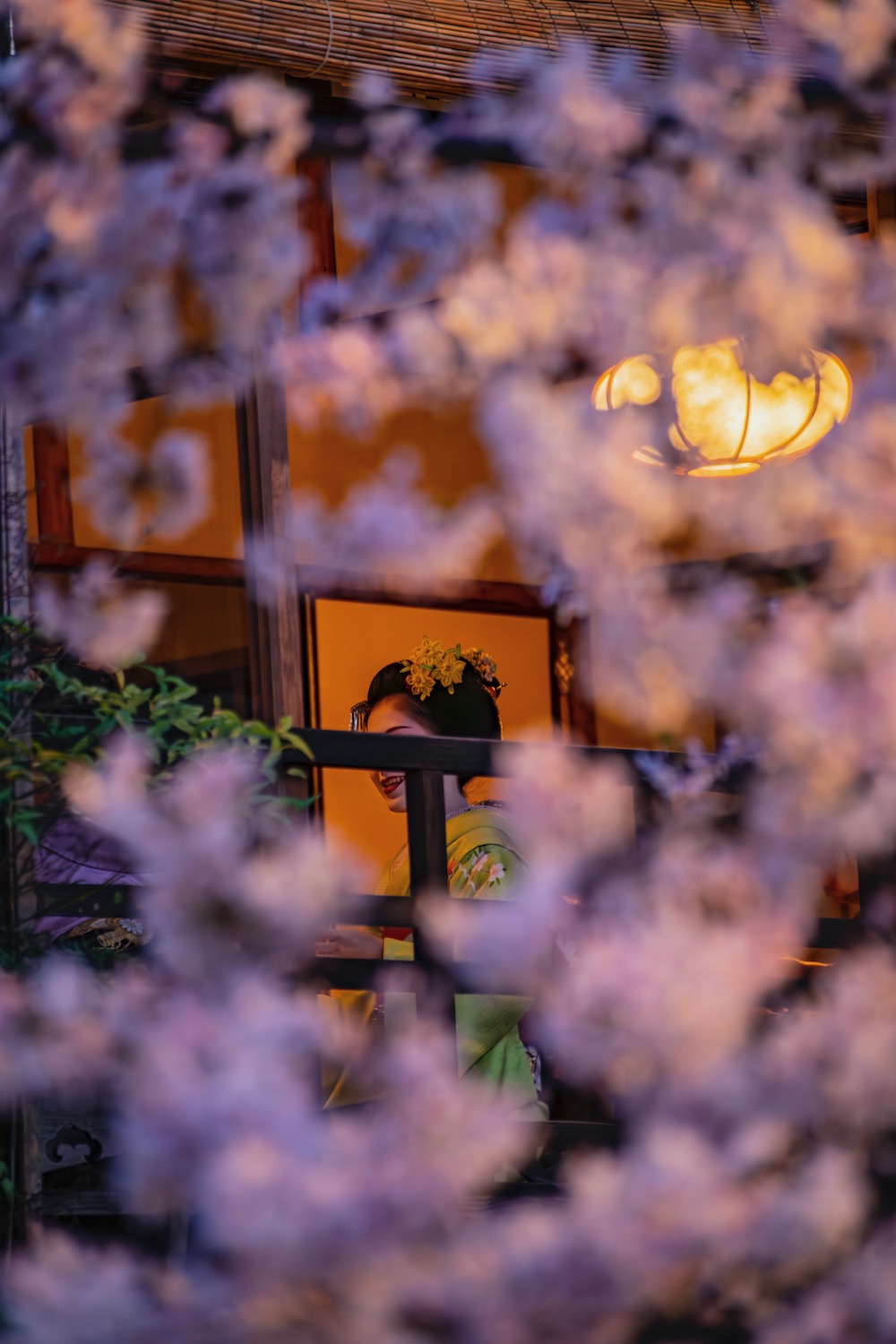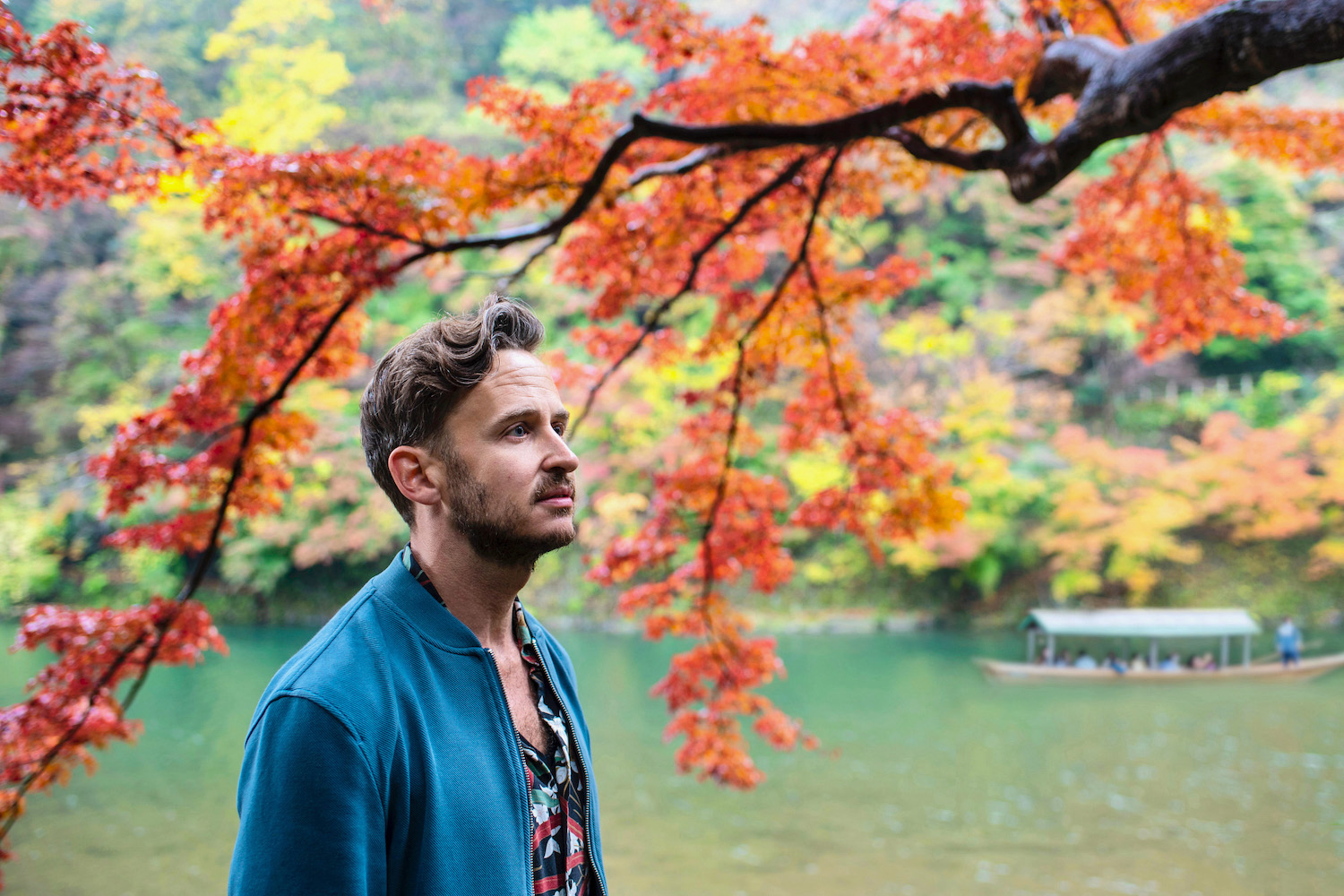 All in all, Japan is a 365-day destination. It's all about planning a trip that plays to the strengths of whenever you happen to be going.
Where to stay in Japan
Choosing awesome places to stay is key if you want to make sure that 3 weeks Japan doesn't knock the wind out of you. This doesn't mean you have to splurge on five-star accommodations, but it does mean you should choose clean, comfortable and centrally-located places (I call this my "three Cs" of travel accommodation) that are also authentic and have character, whenever possible. Another tip? Rather than hopping to a new place every night, try to spend a minimum of two days in each city or town so you can start to settle into your trip.
My Favorite Hotels in Japan
Money, costs and communication
If you're reading this in 2023, when I last updated it, chances are that your 3 weeks in Japan cost will be much less than you expect. At the moment, the Japanese yen is the weakest it's been in decades, at around 140 to the US dollar. Even excepting this, most travel expenditures in Japan are surprisingly affordable. You can get a serviceable hotel room in many cities for under 200 USD per night; all but the fanciest meals can be had for $20-30 per person, or even less. While Japan has traditionally been a cash-centric country, this is rapidly changing, whether you use a credit card or ApplePay (particularly when pairing this with PASMO or Suica, the country's two main rapid transit cards).
Get Your Japan eSIM Today!
The good news? eSIM technology has now made its way to Japan. The better news? If you buy your Japan eSIM online today, you can be connected the moment you land in Tokyo!
Communication-wise, Japan has become a more English-friendly country over the years, but having some basic Japanese travel phrases at your disposal is still a good idea. This is in a literal sense. Figuratively, it's easier than ever to stay connected in Japan, whether due to a plentiful Wifi availability, or keeping in mind that it's easier than ever to buy a Japanese SIM card.
How to get around in Japan
Japan has one of the world's most modern railway networks, connected not only by state-of-the-art Shinkansen bullet trains, but by a variety of efficient limited express and functional local trains, as well as subway, tram and bus networks within cities, many of which are actually walkable. Beyond this, it's easy and affordable to fly domestically in Japan, or to get around using ferries or even renting a car when necessary.
Do You Need a Japan Rail Pass?
The bad news? The cost of a Japan Rail Pass is going up significantly in October 2023. The good news? If you plan to explore Japan extensively, the JR Pass can still be an incredible value, particularly for using the Shinkansen bullet train. Click here to read more, or simply order your Japan Rail Pass today.
Where to Go With 3 Weeks in Japan
Greater Tokyo
I usually recommend my clients to kick off three weeks in Japan with 2-3 nights in Tokyo, keeping in mind that you'll likely need to return there for at least a night at the end of your trip. This includes at least two full days in central Tokyo, exploring districts like historical Asakusa, glitzy Ginza, quirky Akihabara, exhilarating Shinjuku and larger-than-life Shibuya.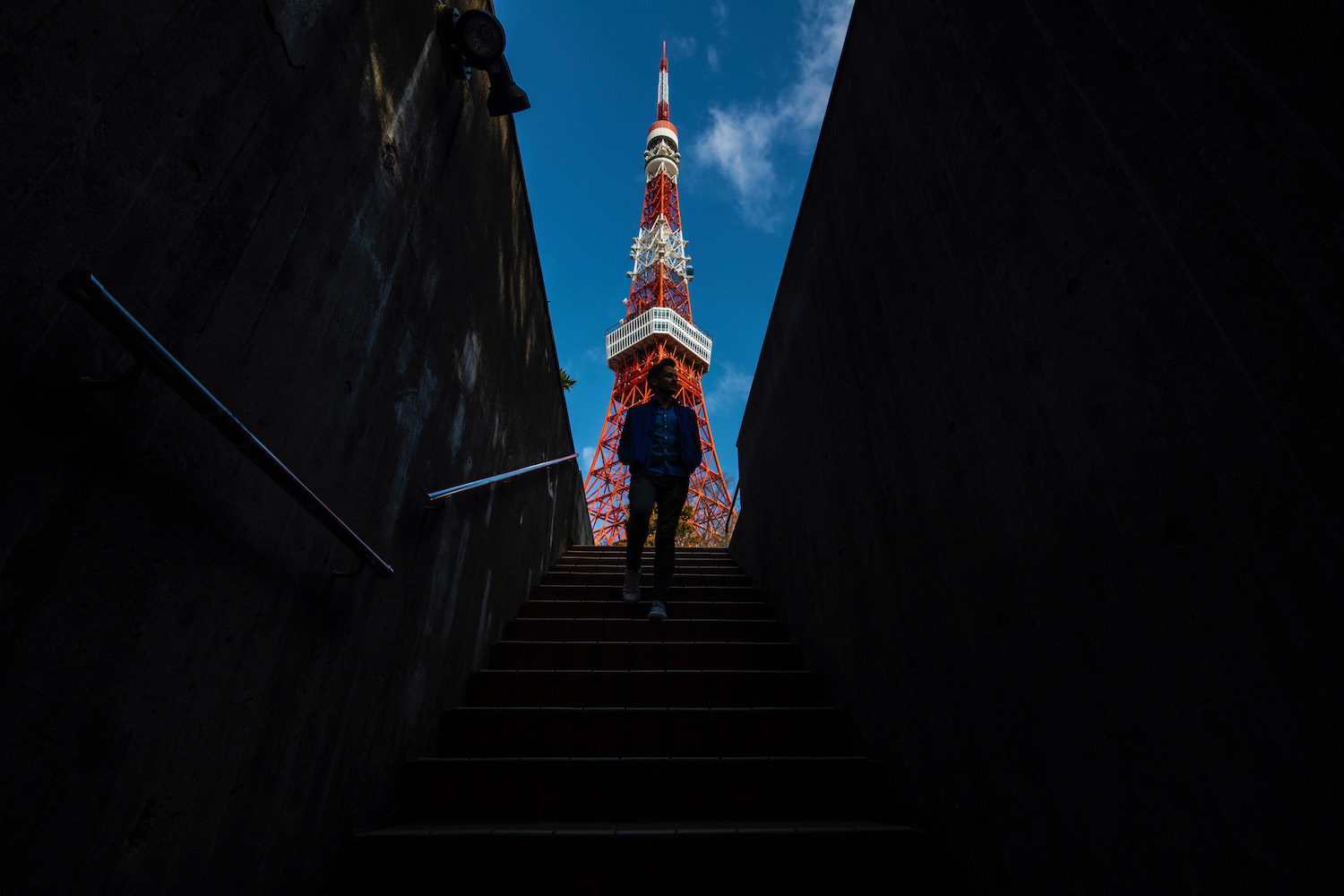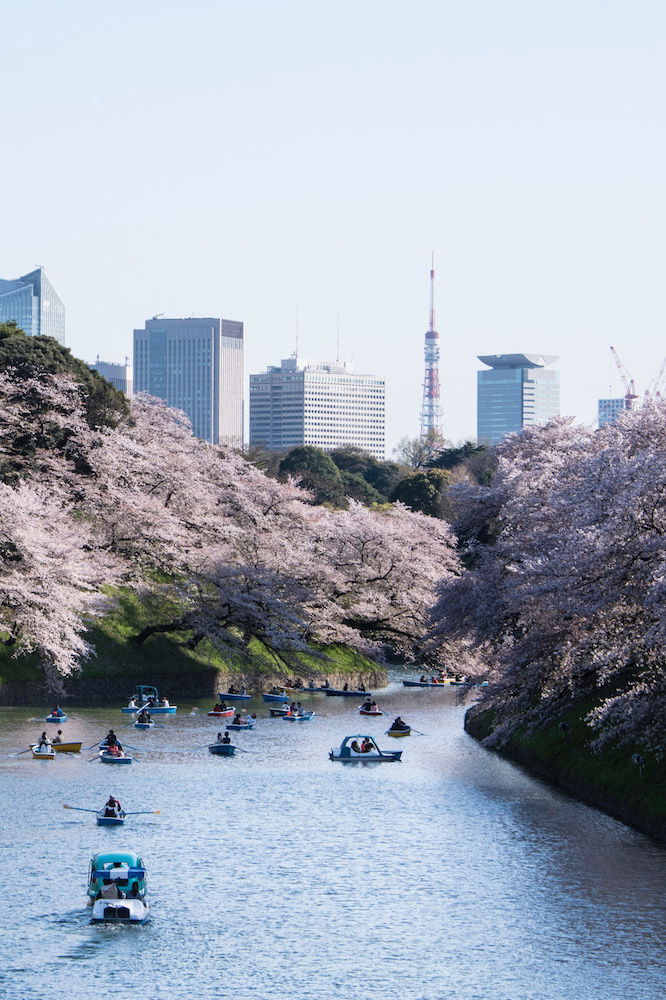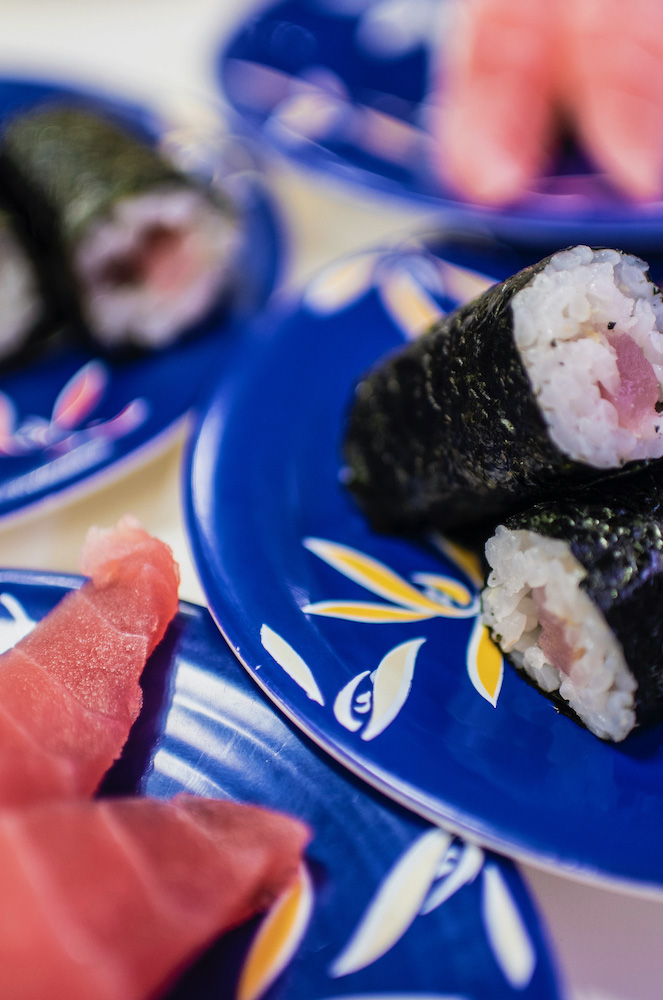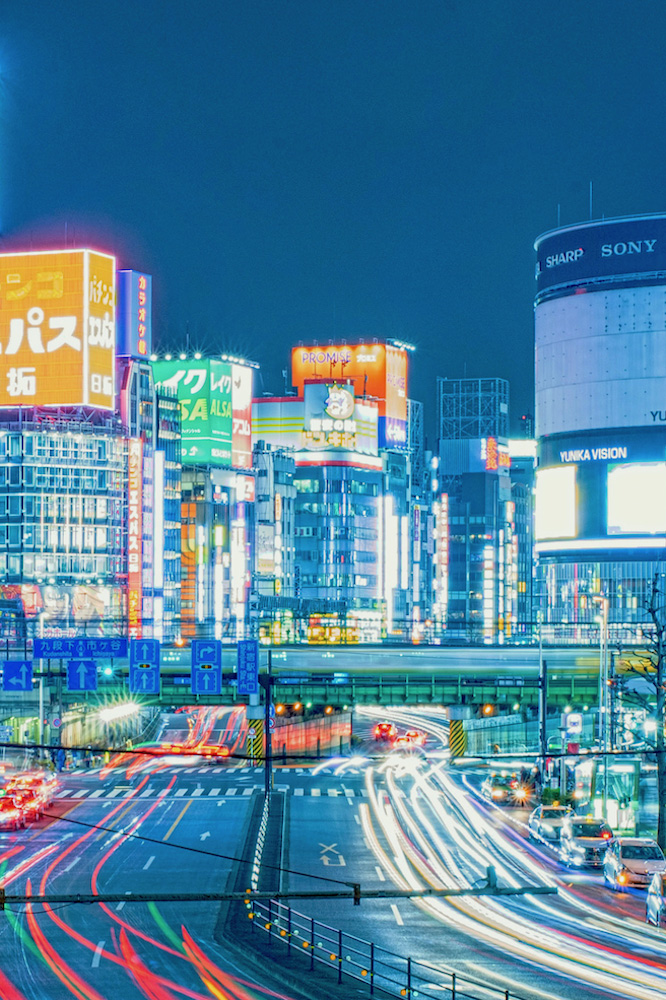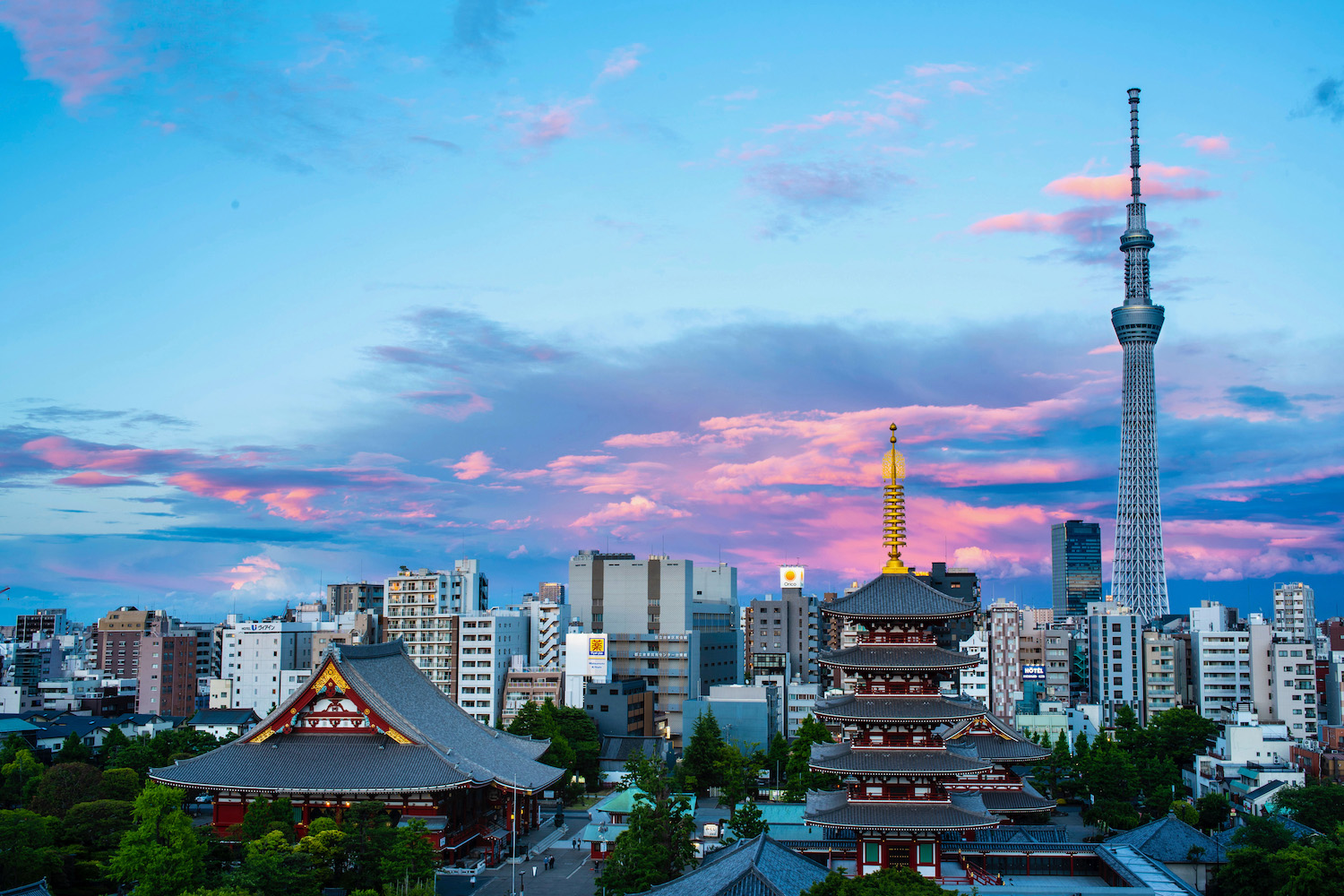 Tokyo is also a fantastic base for taking day trips in the larger Kanto region. Some of my favorites include the ancient city of Nikko, centered around the forested Tosho-gu shrine, and coastal Kamakura, which was once Japan's capital. You can also make a day trip to the Fuji Five Lakes region at the base of Mt. Fuji, even if spending a night or two there is more ideal.
Kyoto, Osaka and the Kansai region
Japan's ancient capital, Kyoto, is an essential part of any 3 weeks in Japan itinerary. So too is its underrated second city of Osaka, which in my opinion is the best place in the country for street food. From these destinations—the core ones of the Kansai region—a wide array of day trips exist, including the deer-filled city of Nara, the tea-producing hub of Uji, the castle town of Himeji and Kobe, which is famous for its beef (among other things).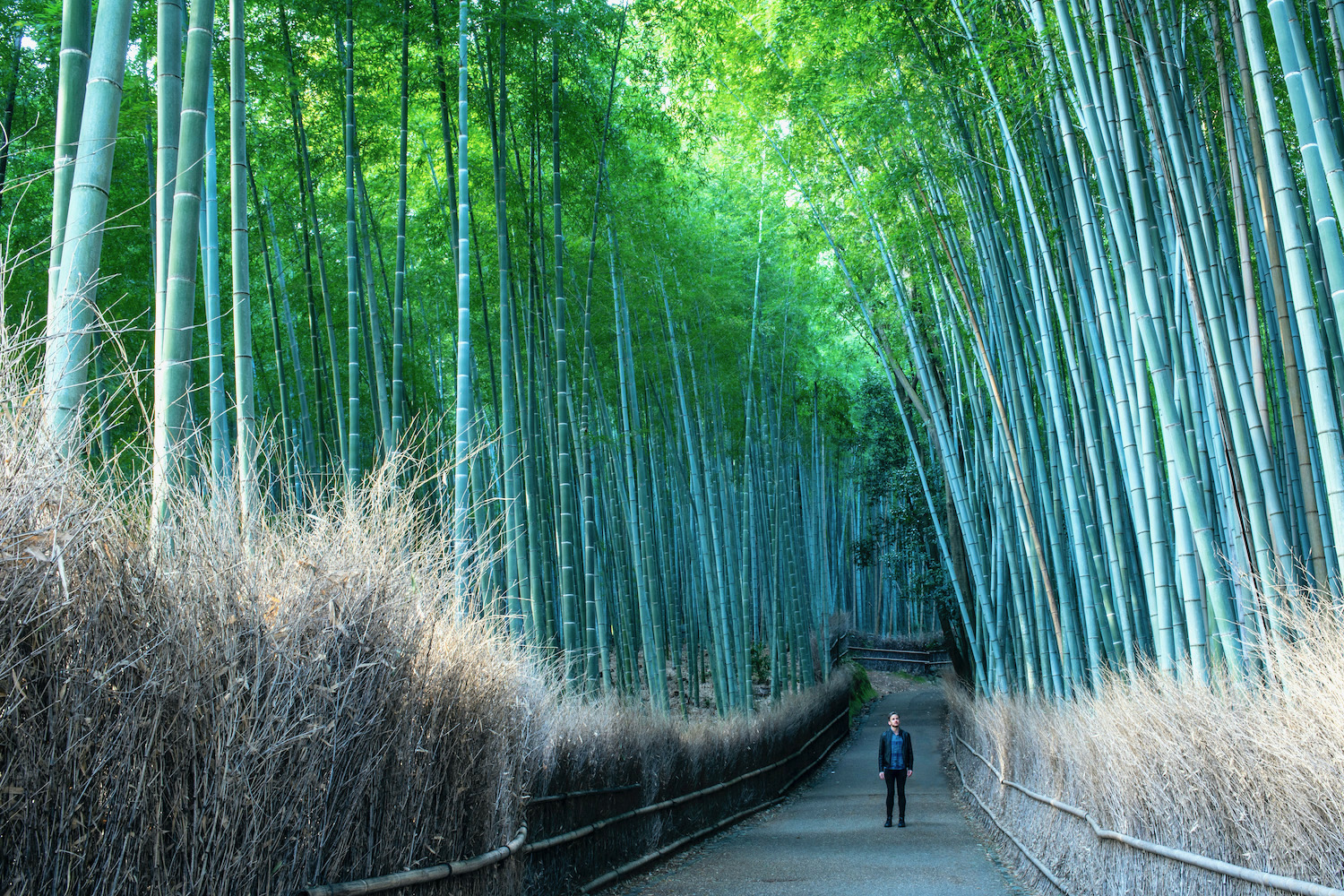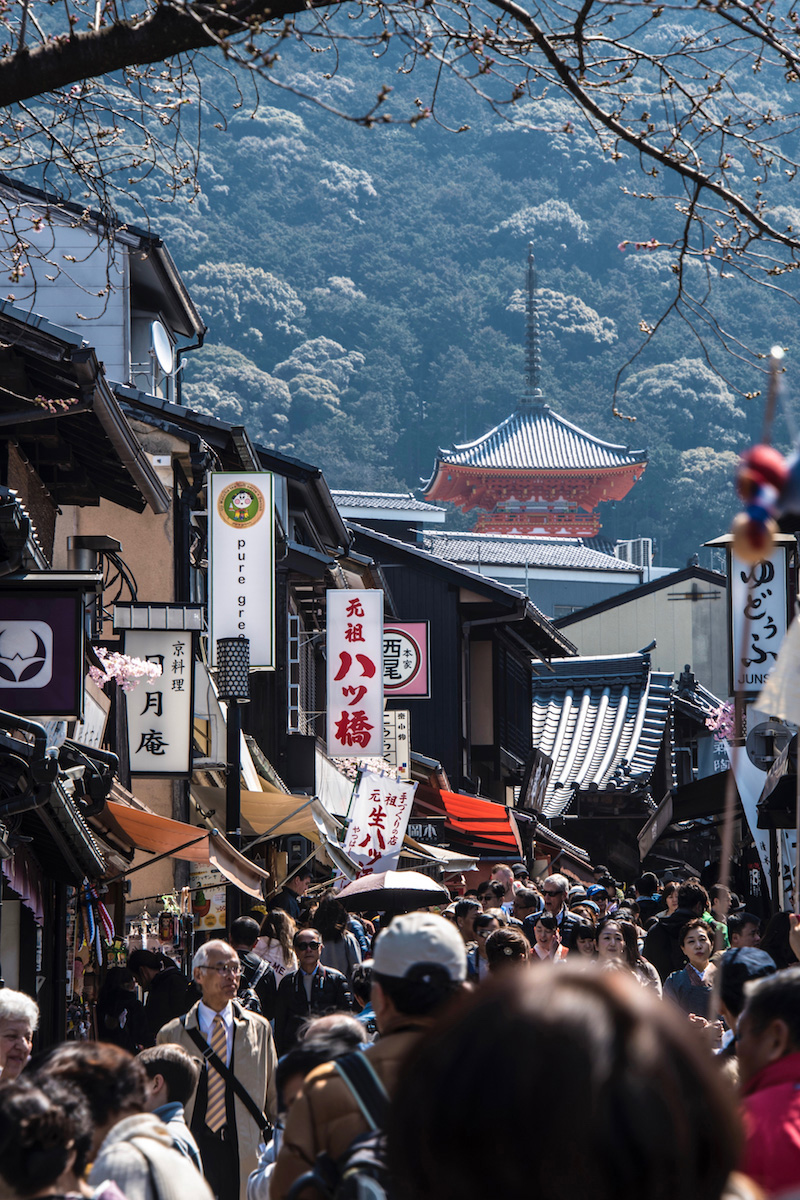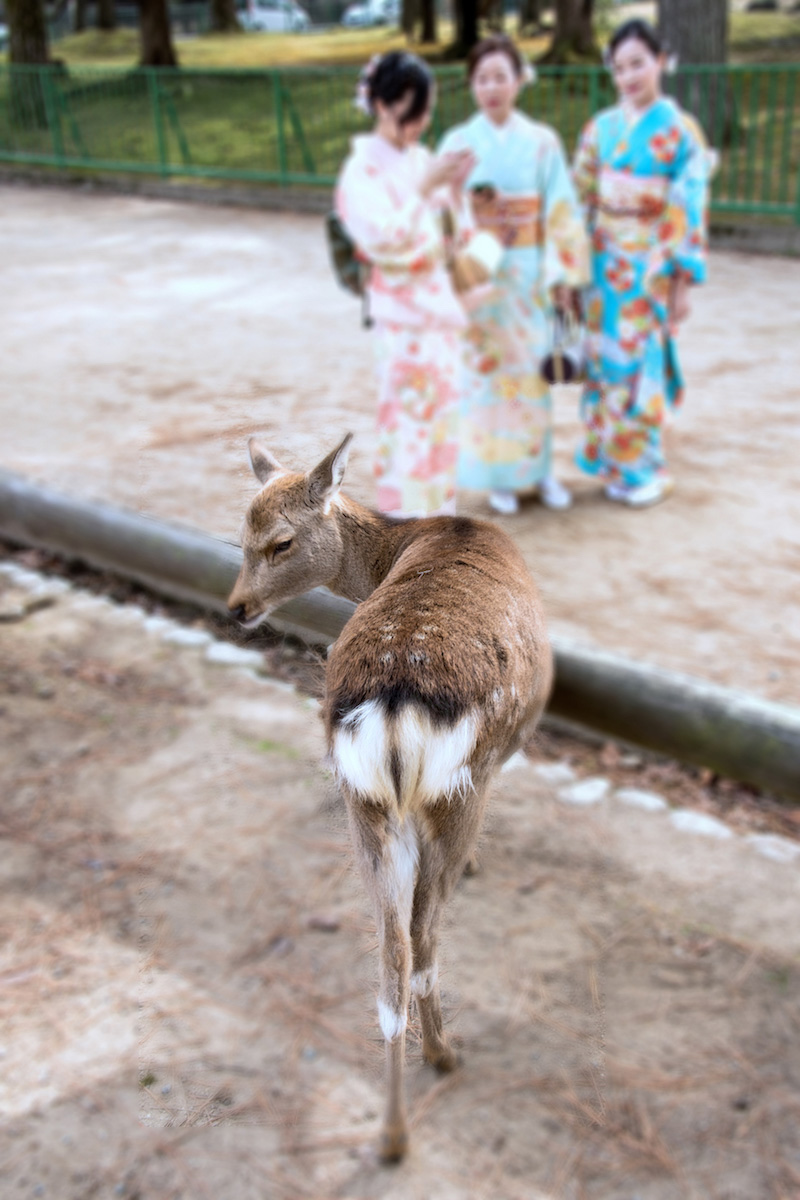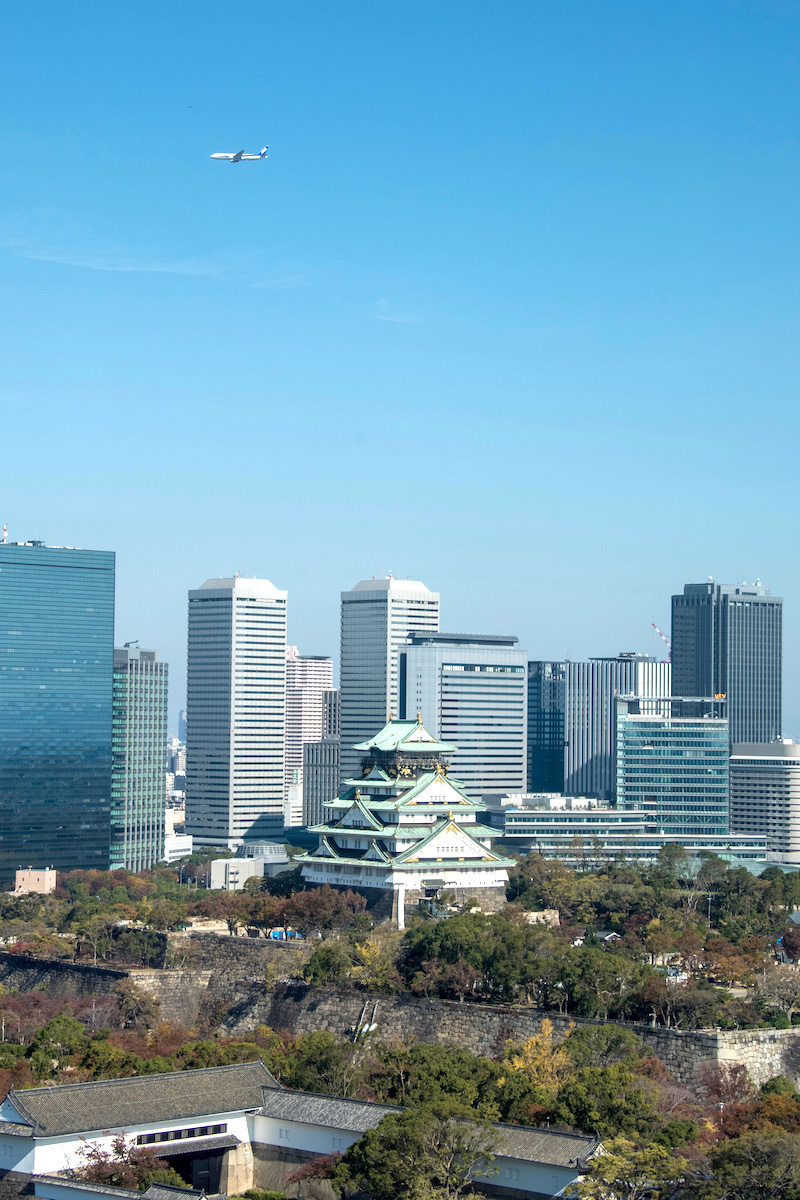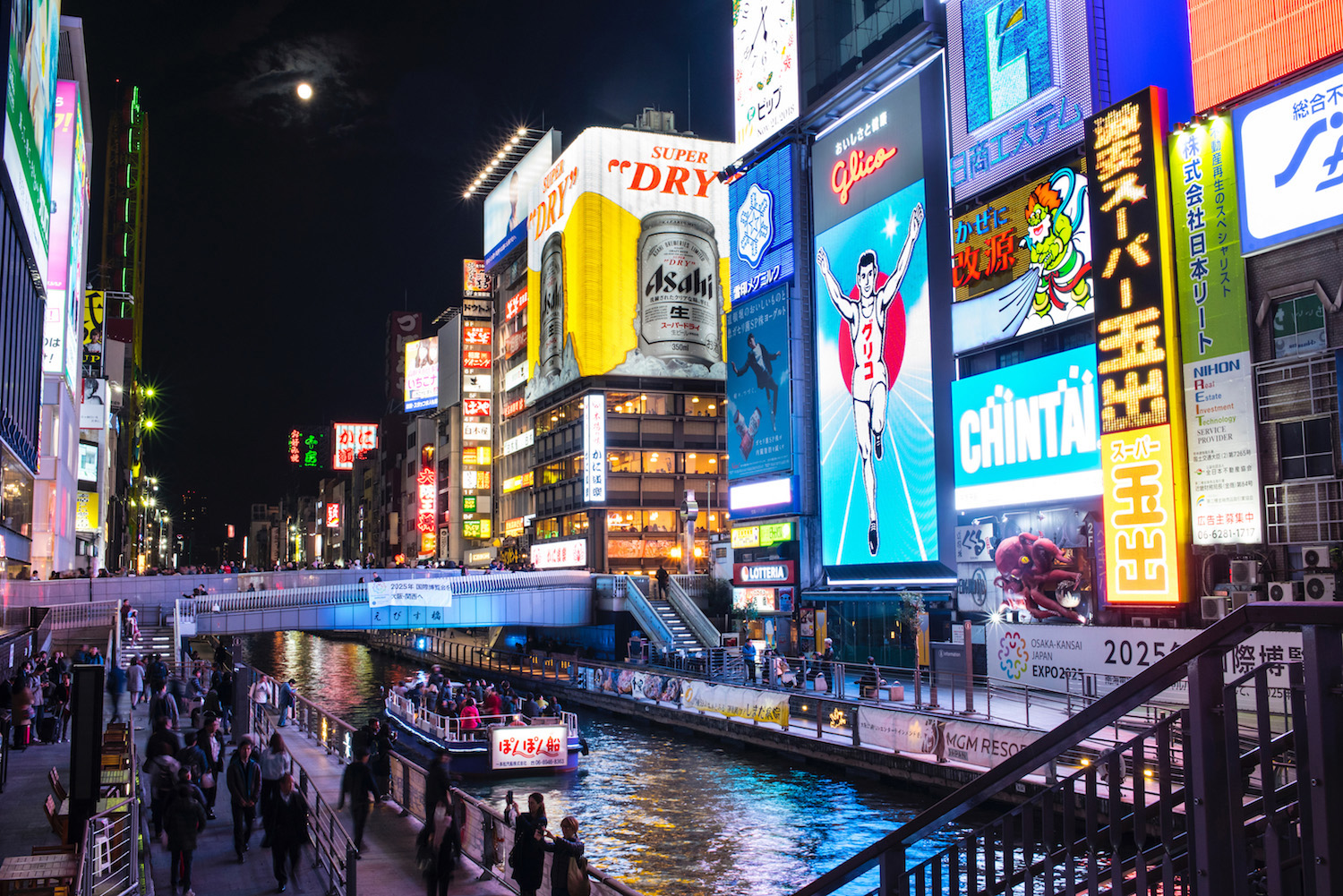 Kansai is great for getting off the beaten path as well. Head south to Wakayama and Mie prefectures, whether you spend a night in a Buddhist temple atop Wakayama's Mt. Koya, or have lunch with ama pearl divers in Mie's Toba. Head eastward from Kyoto to Lake Biwa or northward to Kyotango, aka "Kyoto by the Sea."
Setouchi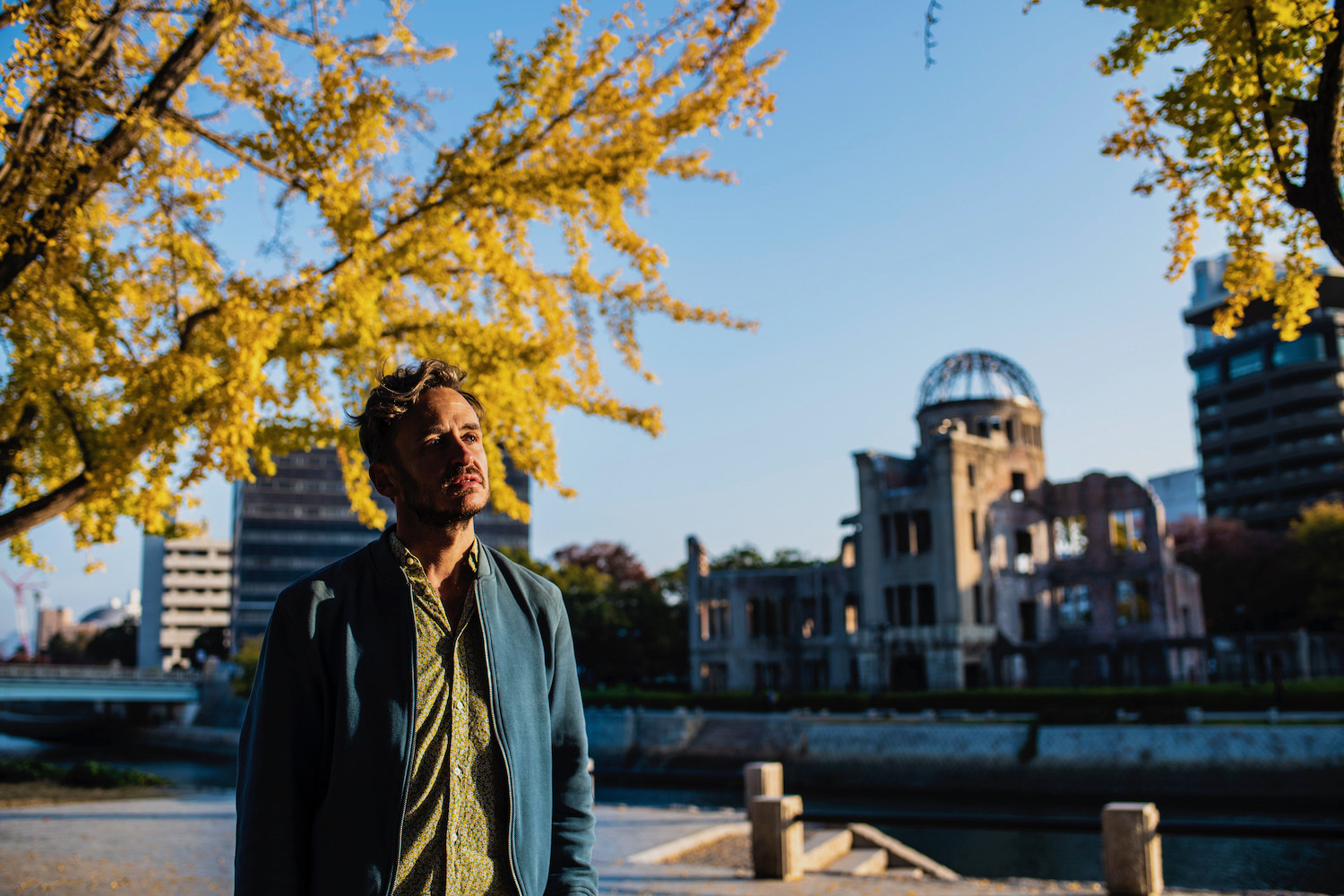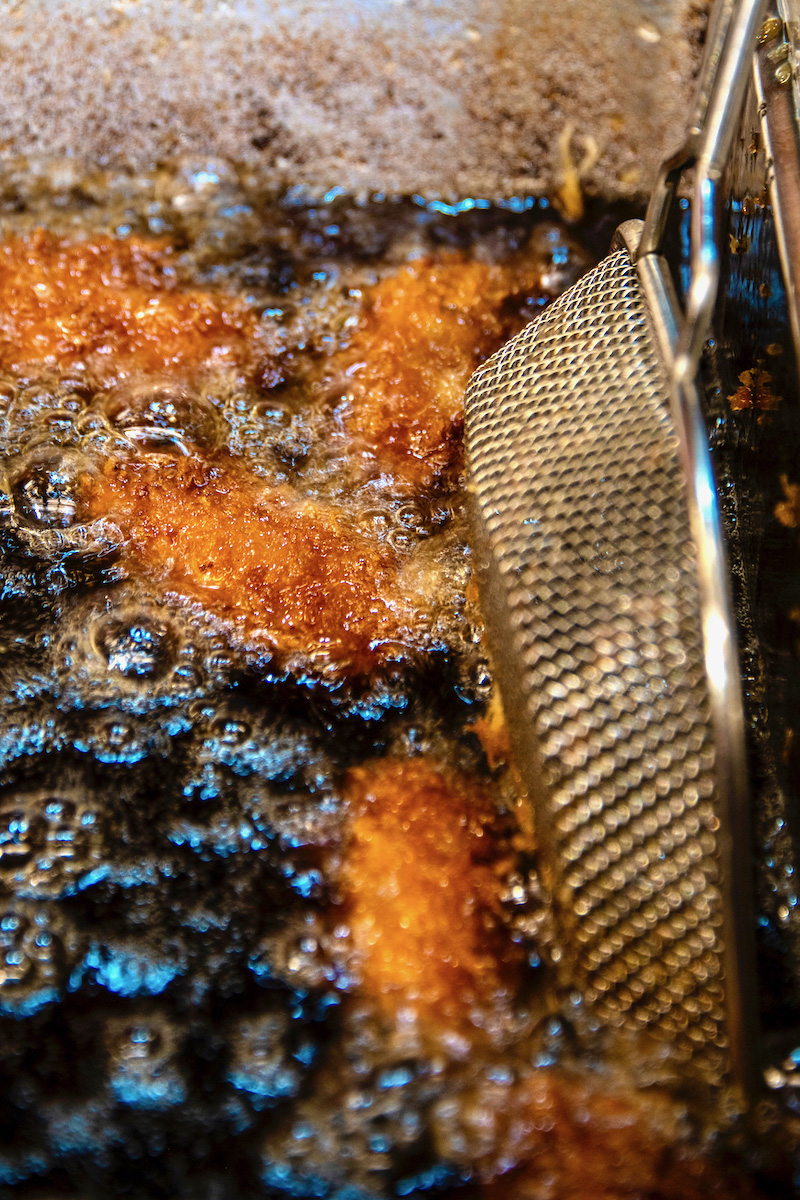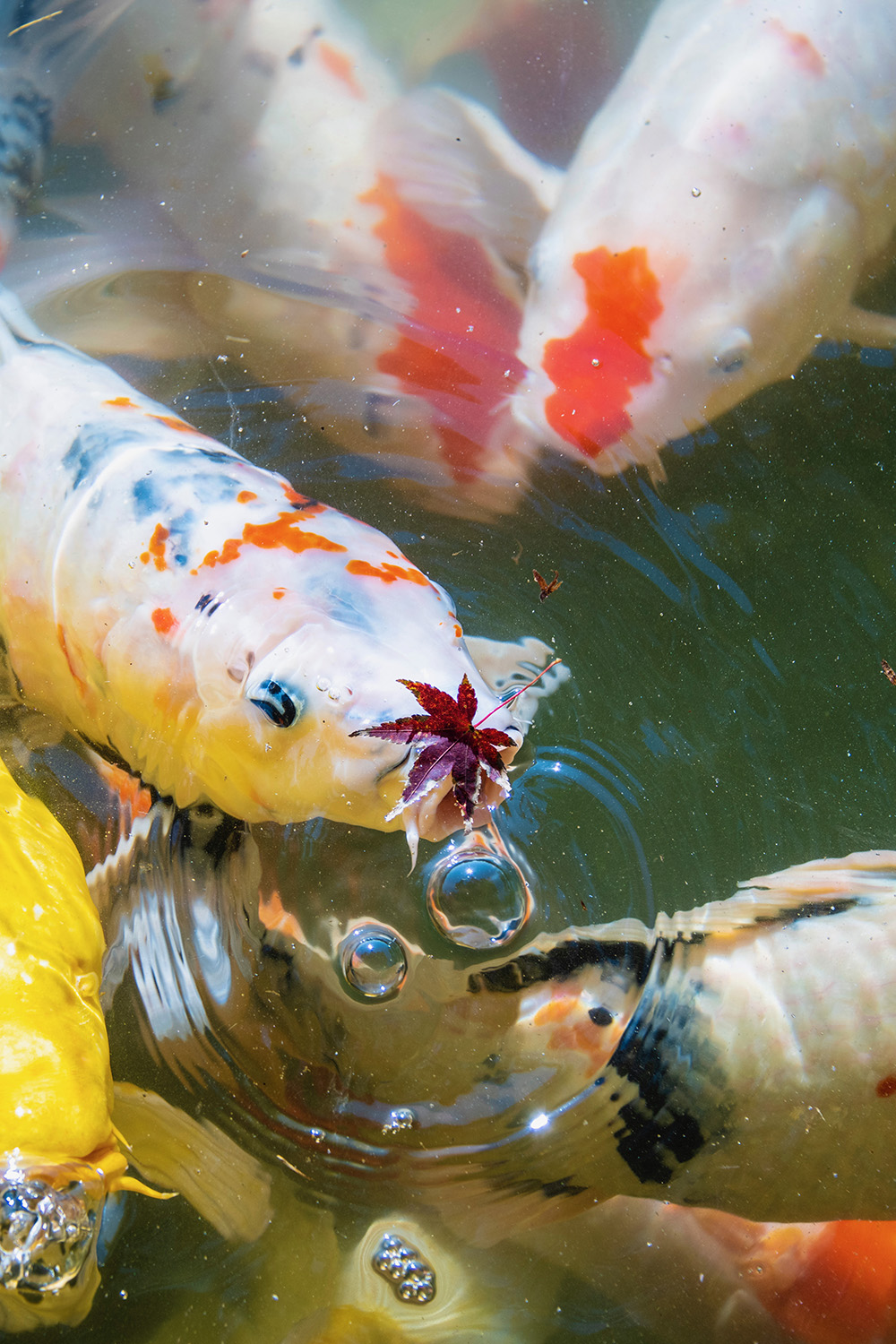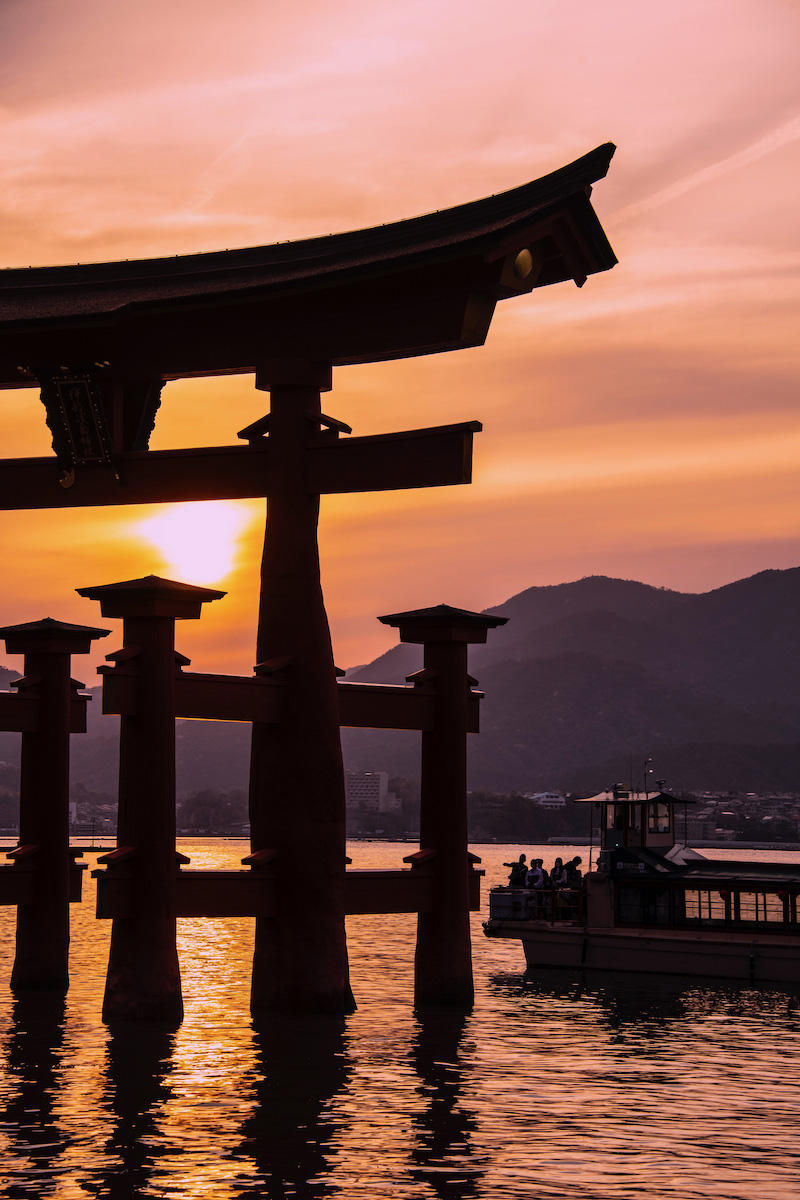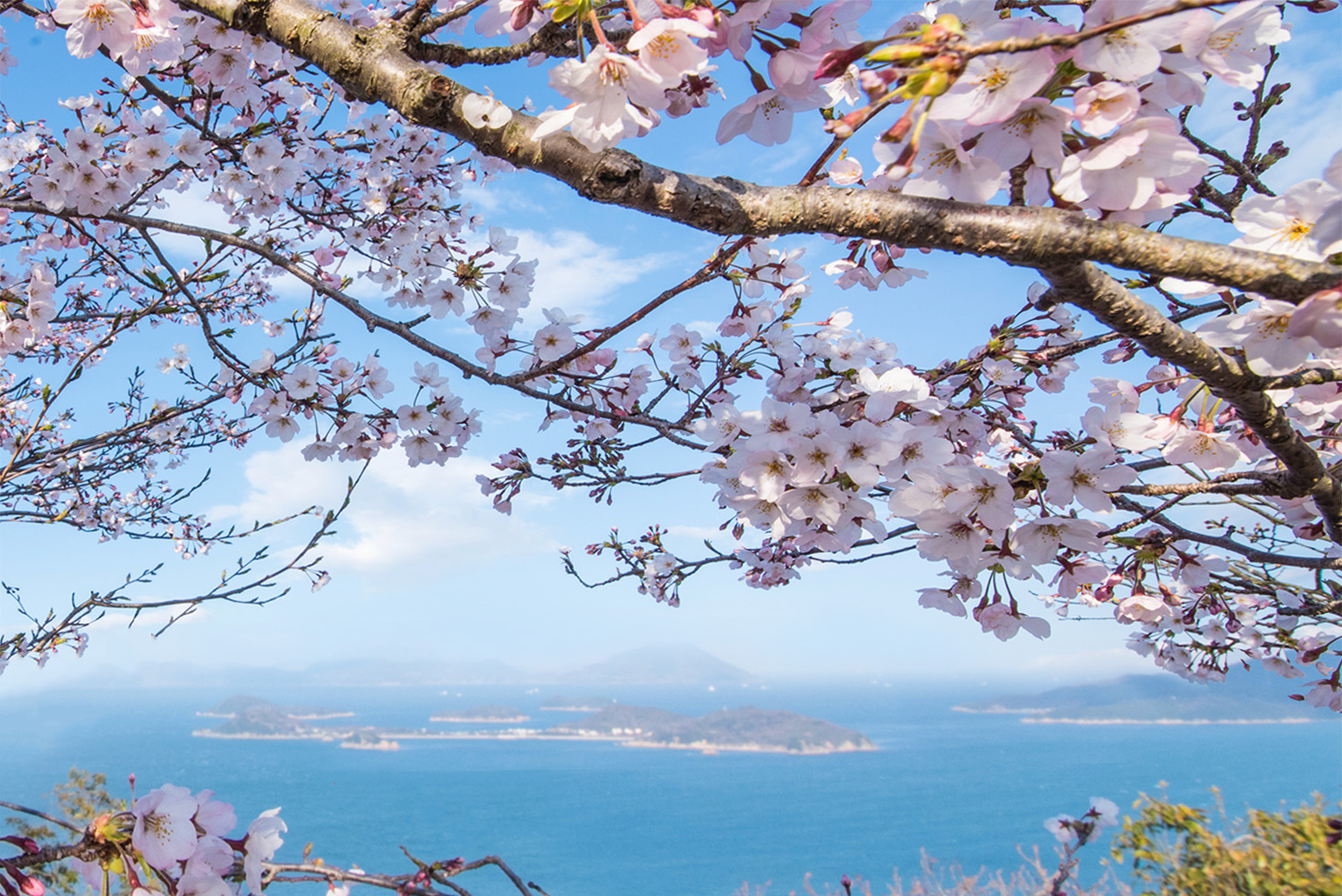 Named for the Seto Island Sea that sits just off the shore of cities like Hiroshima and Okayama, this region of southwestern Japan is far richer than an atomic bomb museum. Many popular day trips are islands, be those Okunoshima (Rabbit Island) and Miyajima (home to the famous Itsukushima Shrine) from Hiroshima, or the Naoshima "Art Island" from Okayama.
Hokuriku and the Japanese Alps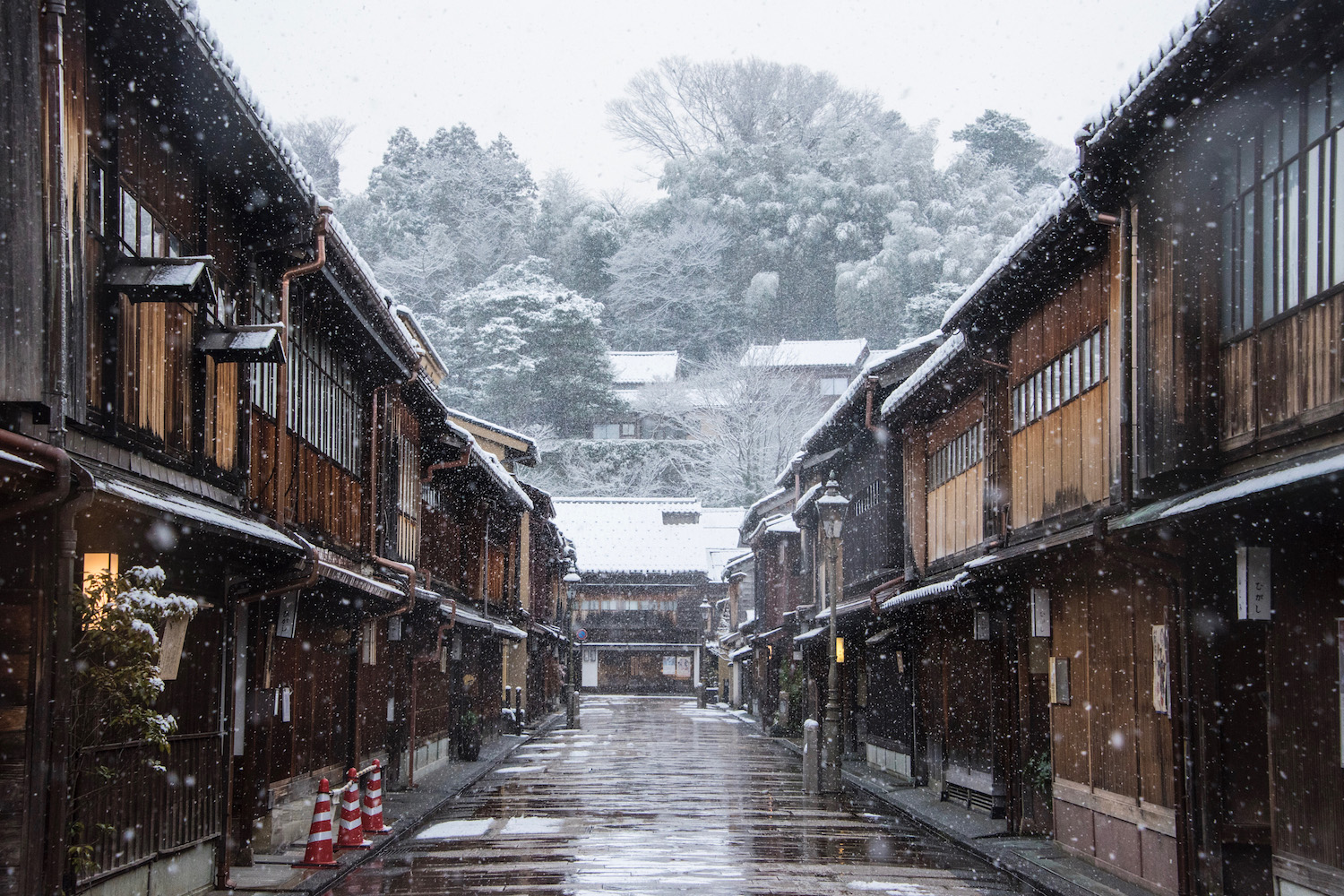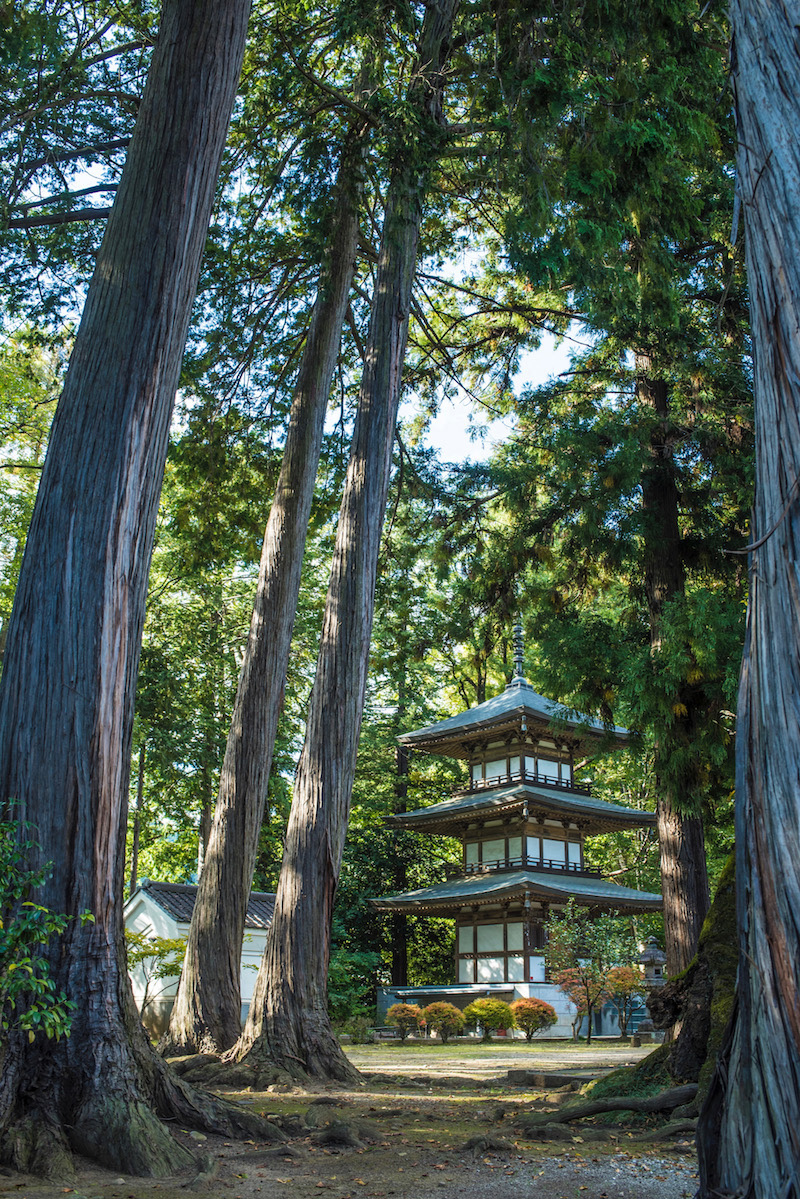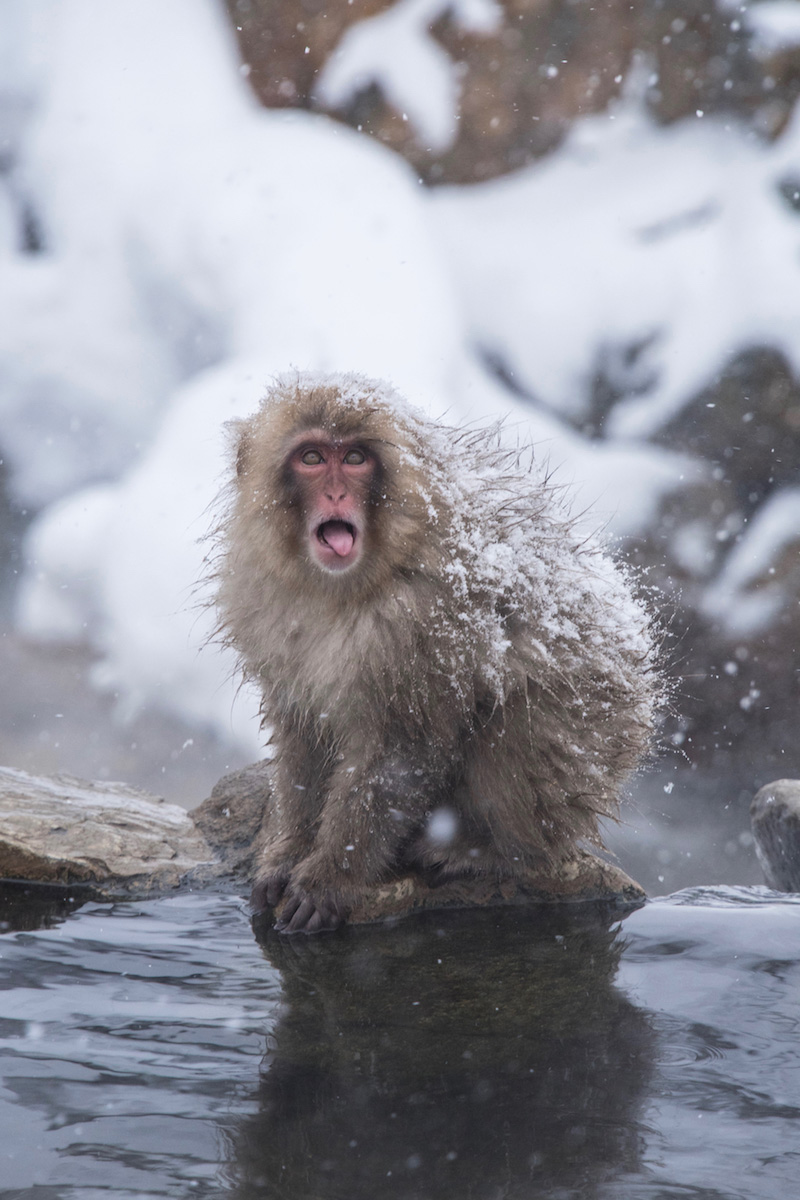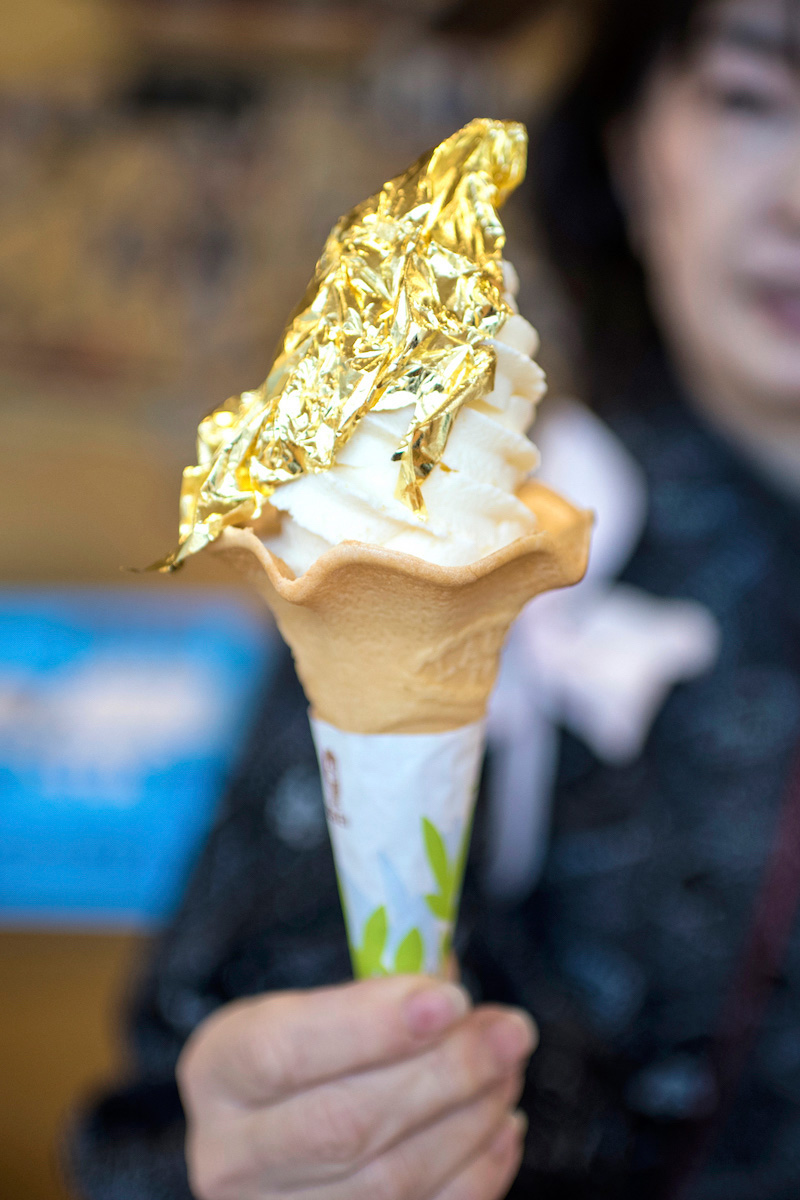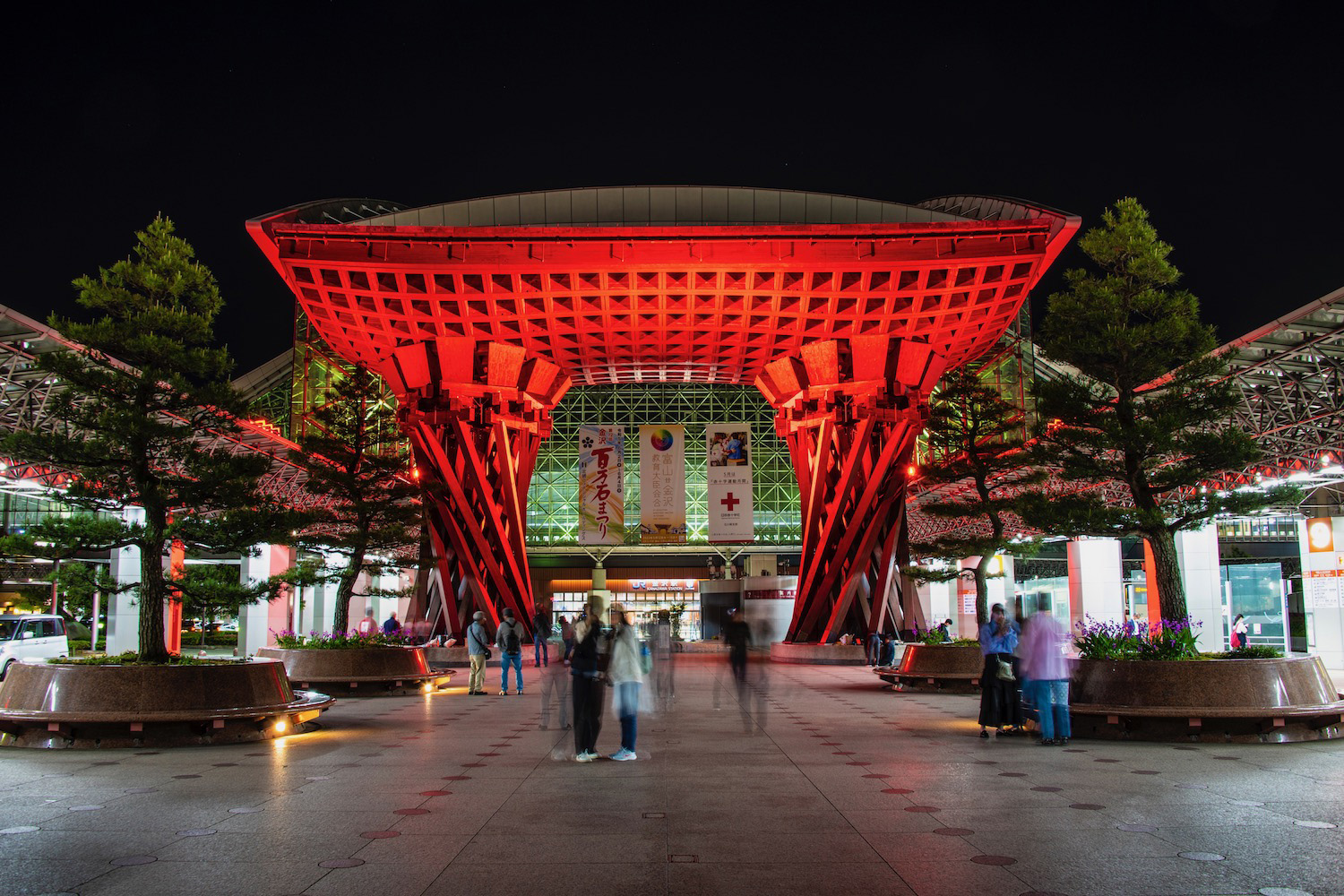 Once you've finished traveling Japan's "Golden Route" (aka Tokyo, Kyoto/Osaka and Hiroshima), you can add more unique destinations to you 3 week Japan itinerary. One option would be to return to Tokyo the "back way" from western Japan—namely, by riding a Thunderbird Limited Express train from Osaka or Kyoto to Kanazawa. This underrated city is not only home to Kenroku-en, one of Japan's "three great gardens," but is a gateway to the Japanese Alps, as well as to destinations like the Noto Peninsula, the scenic prefectures of Fukui and Toyama and mountain towns like Shirakawa-go and Takayama.
Tohoku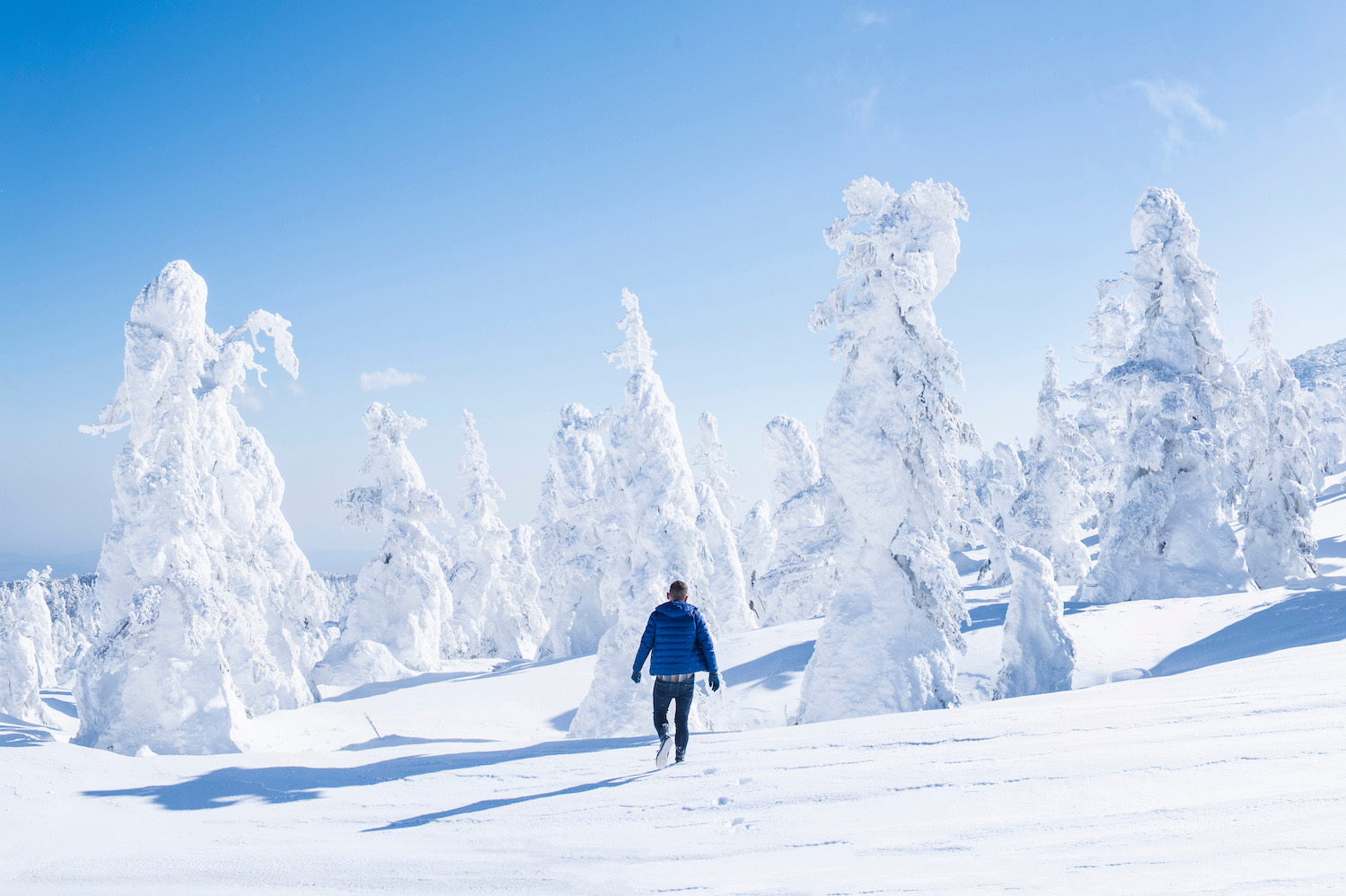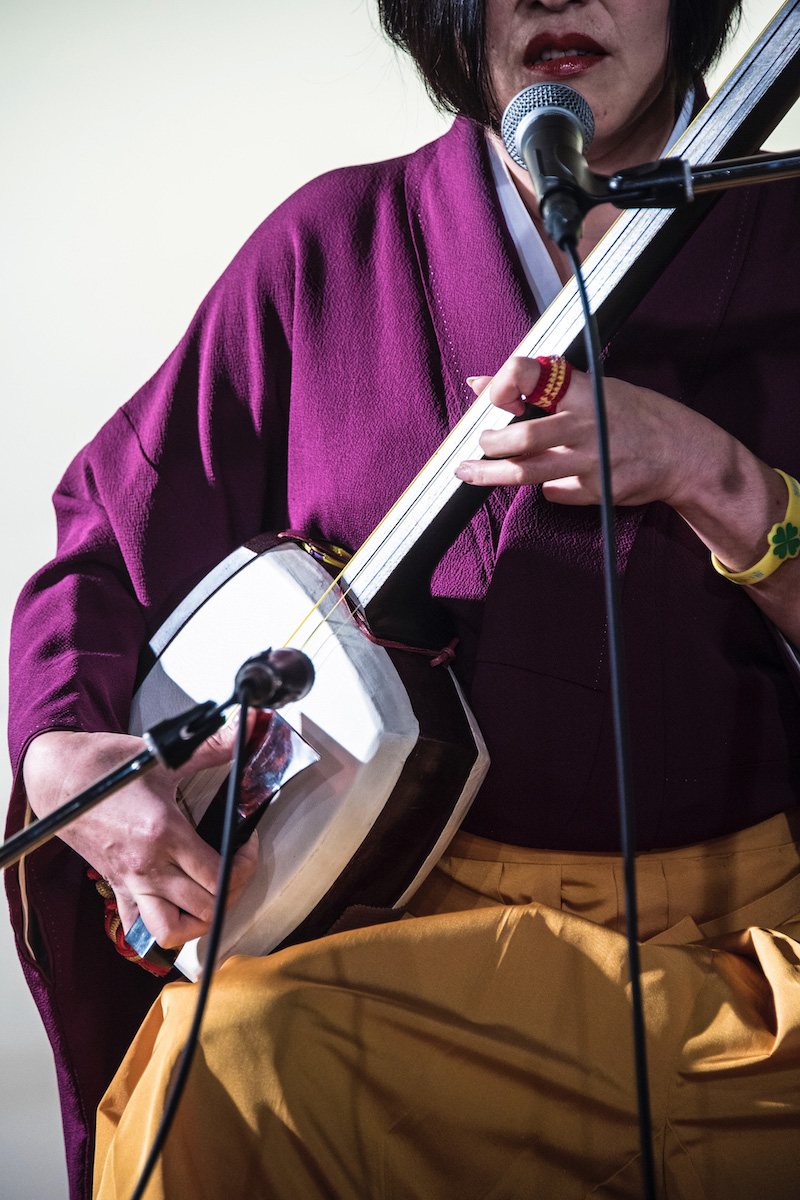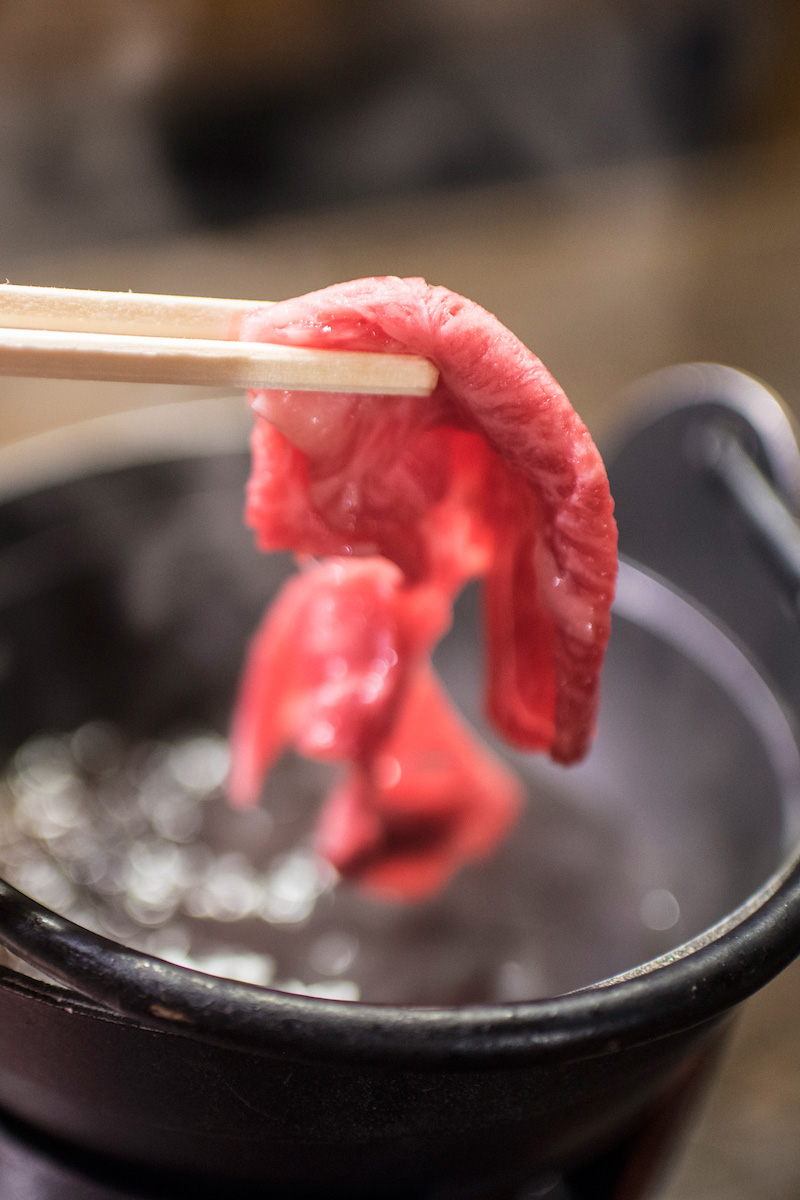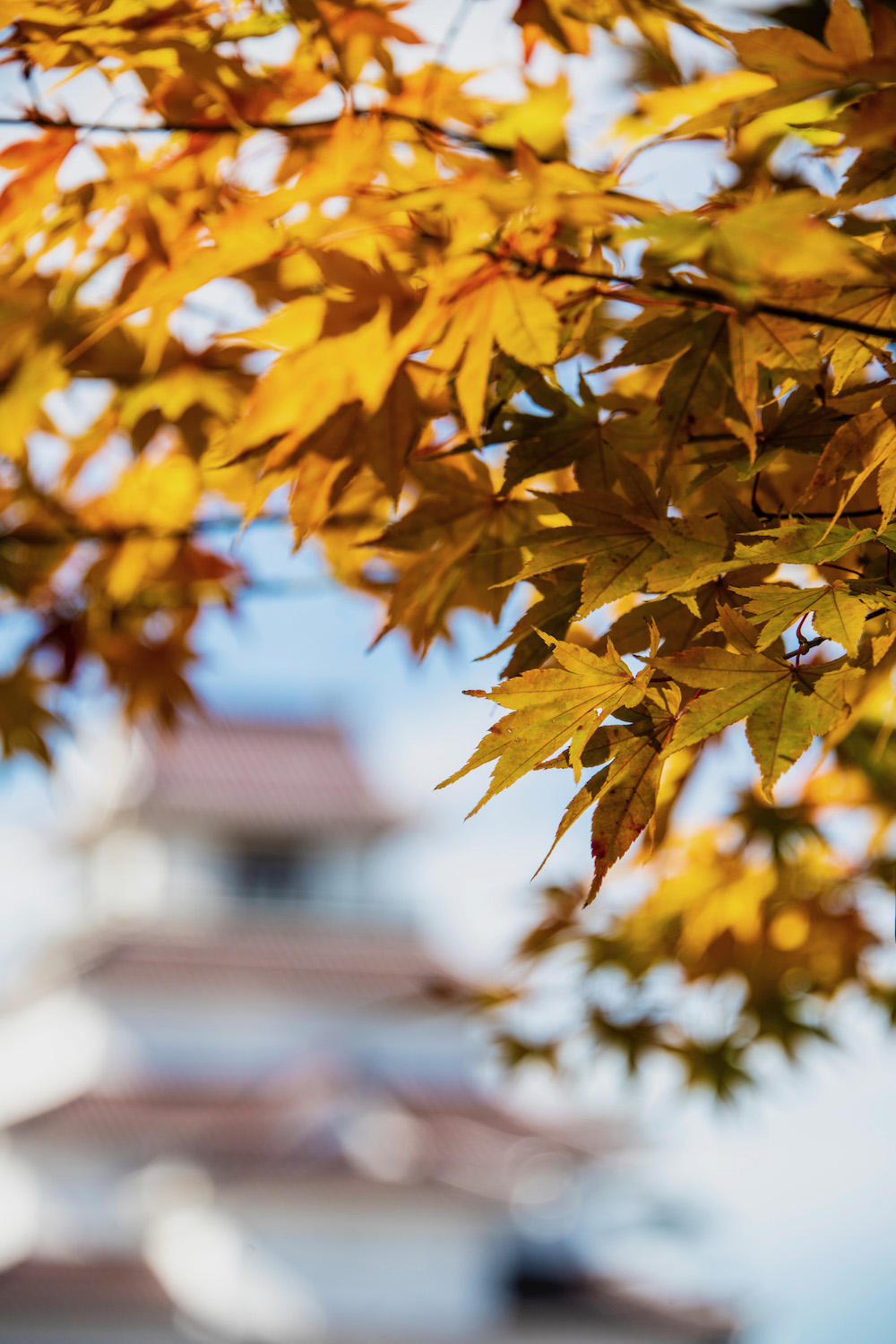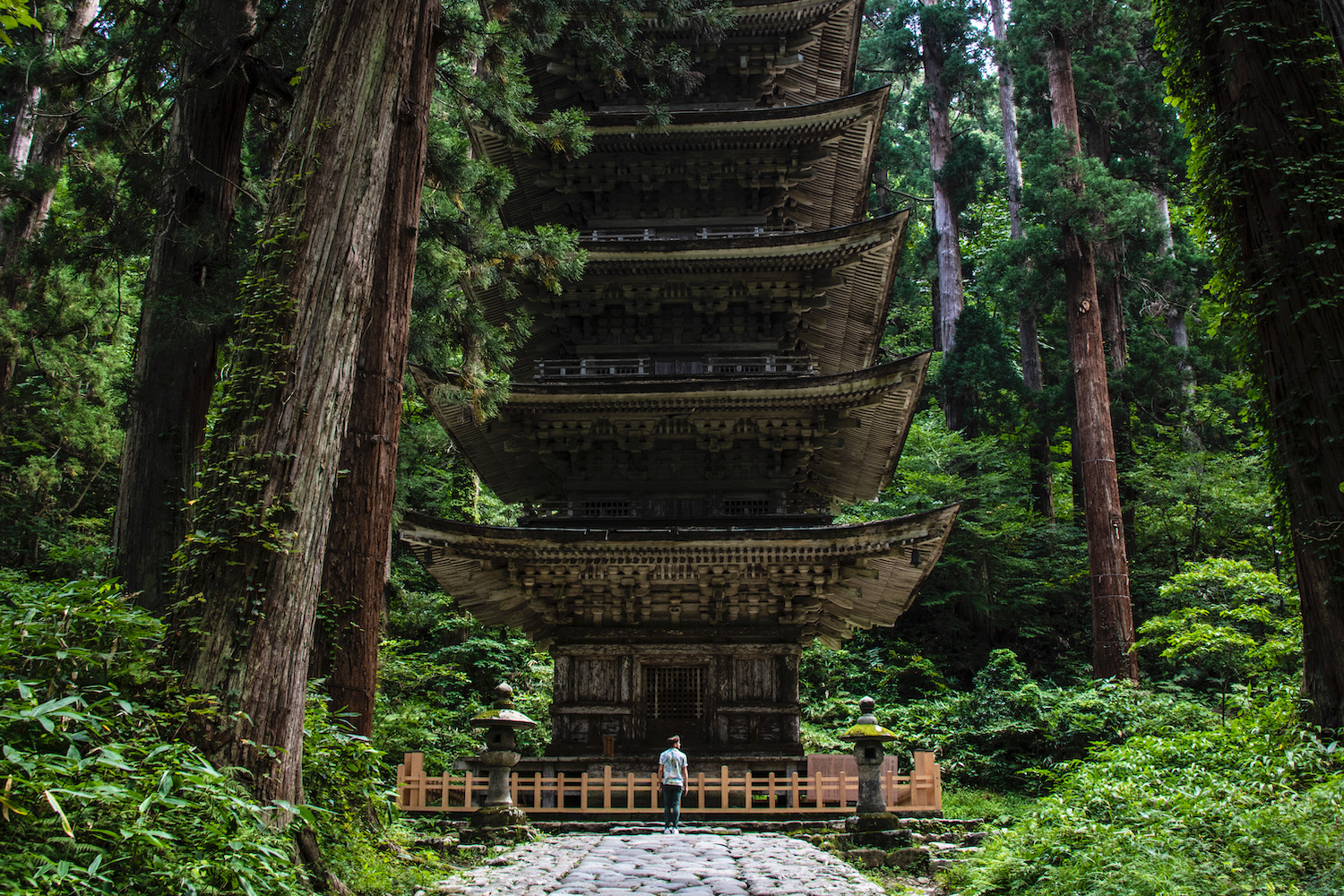 Another option would be to head back to Tokyo, but to bypass the capital via a northbound bullet train. Whether you make your way to major cities like Sendai, Morioka and Aomori, or to more rural prefectures like Yamagata and Akita, the Tohoku region is one of Japan's sweet spots. It combines the wild, northern scenery of Hokkaido (more on that place in a second) with ancient Japanese culture, be that the Samurai village of Kakunodate, or the haunting mountain temple of Yamadera.
Hokkaido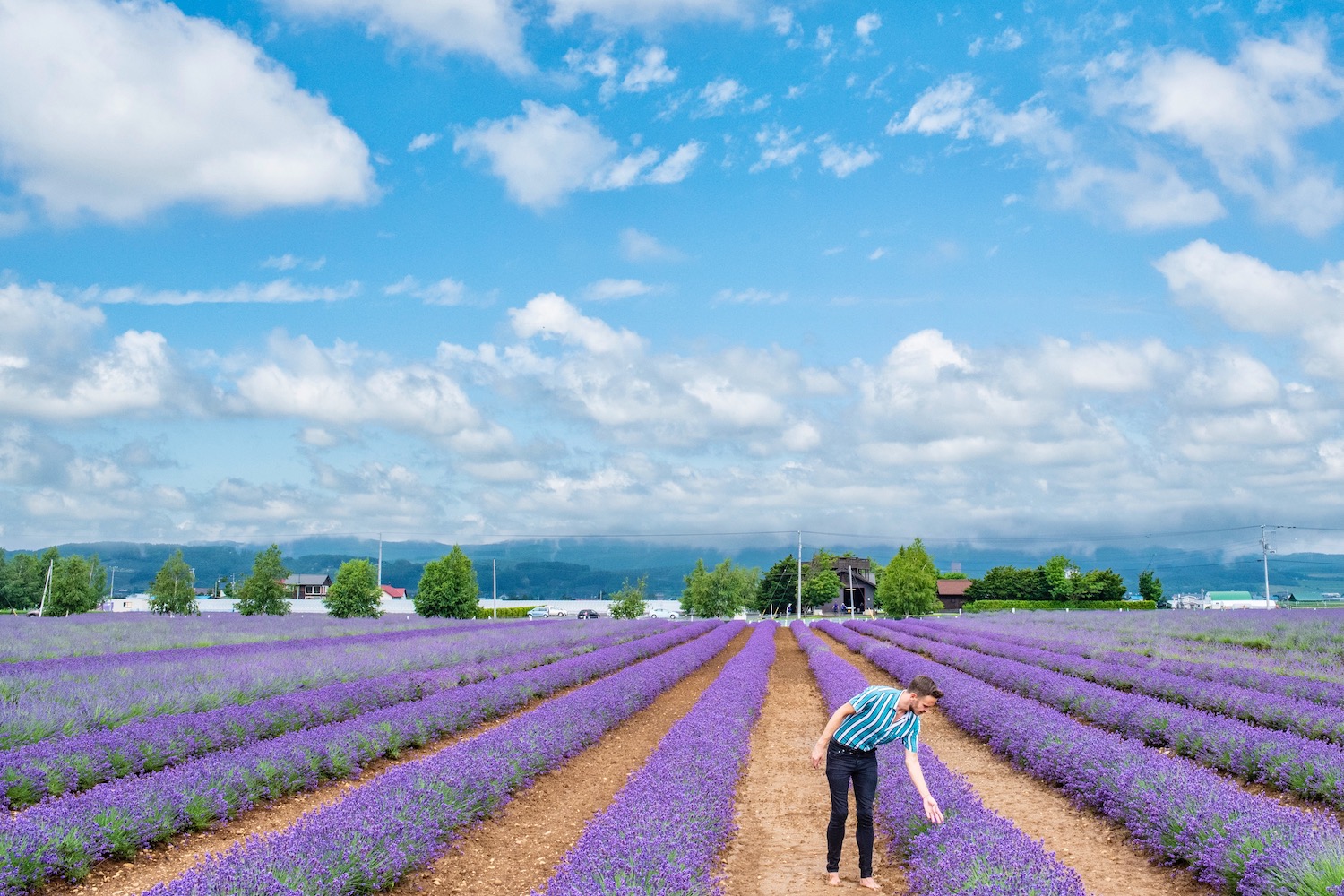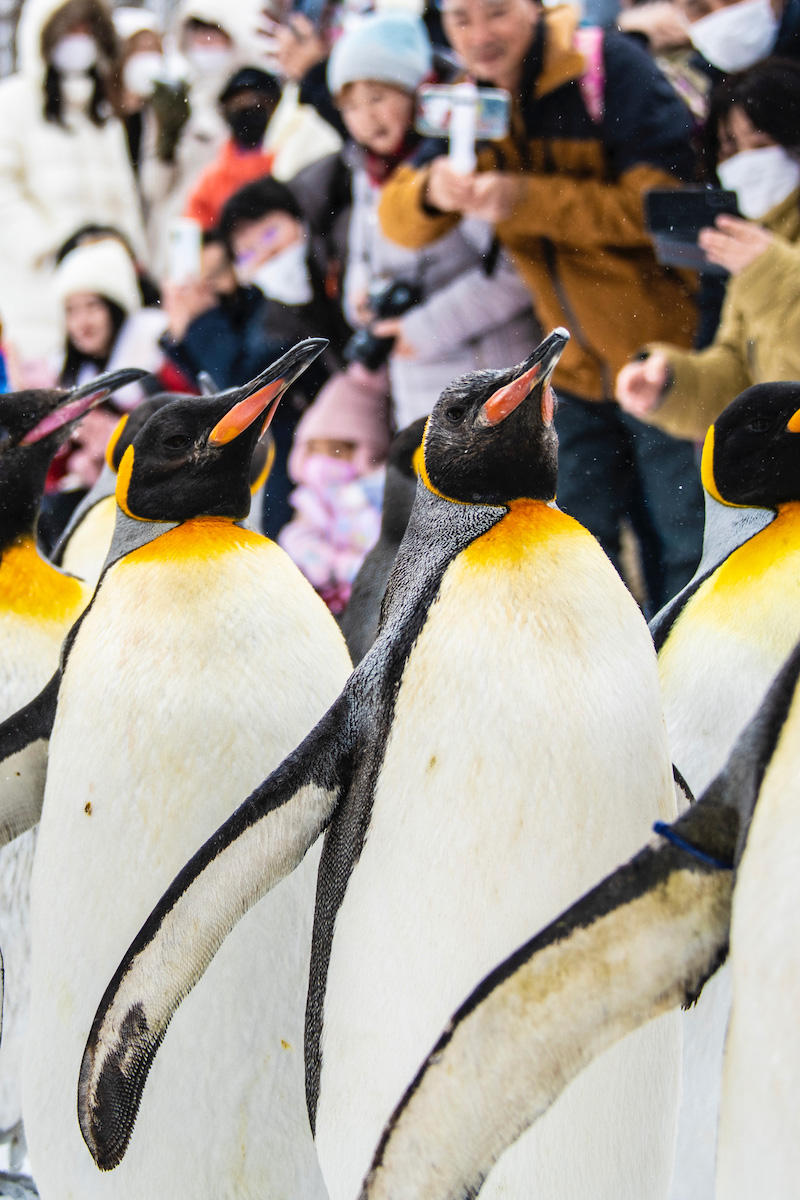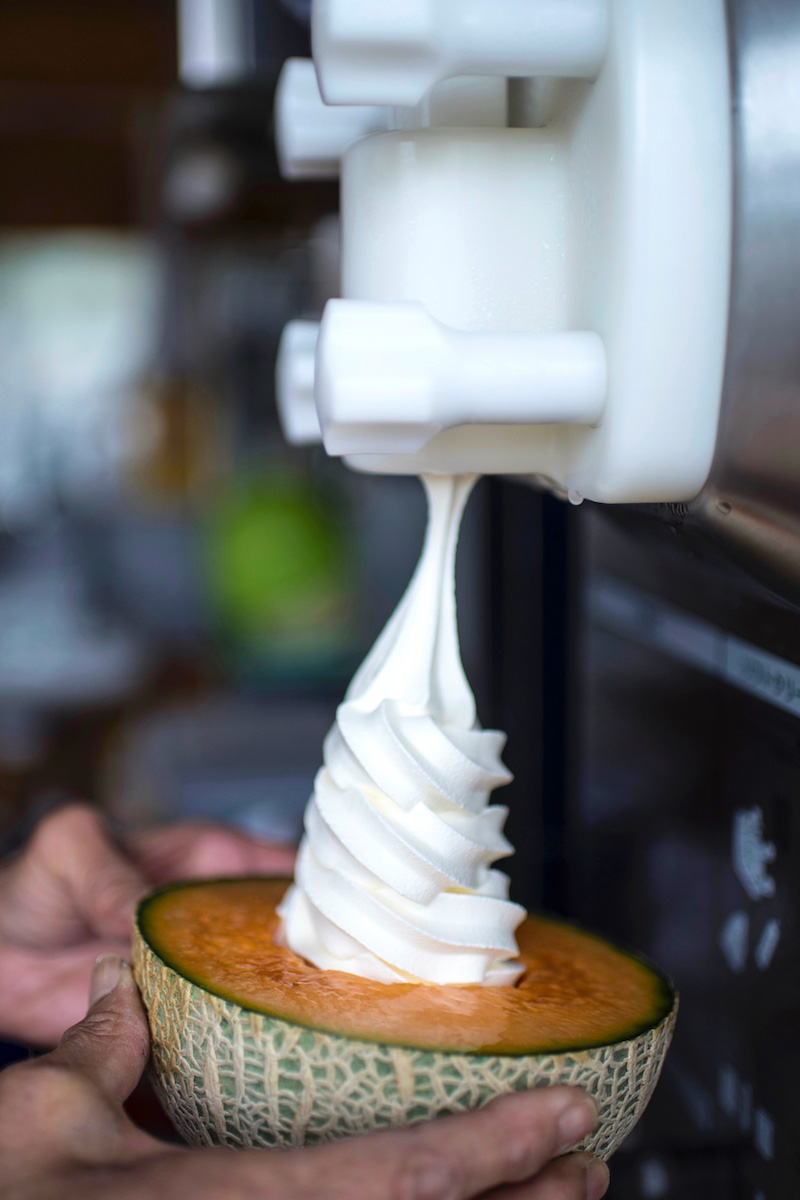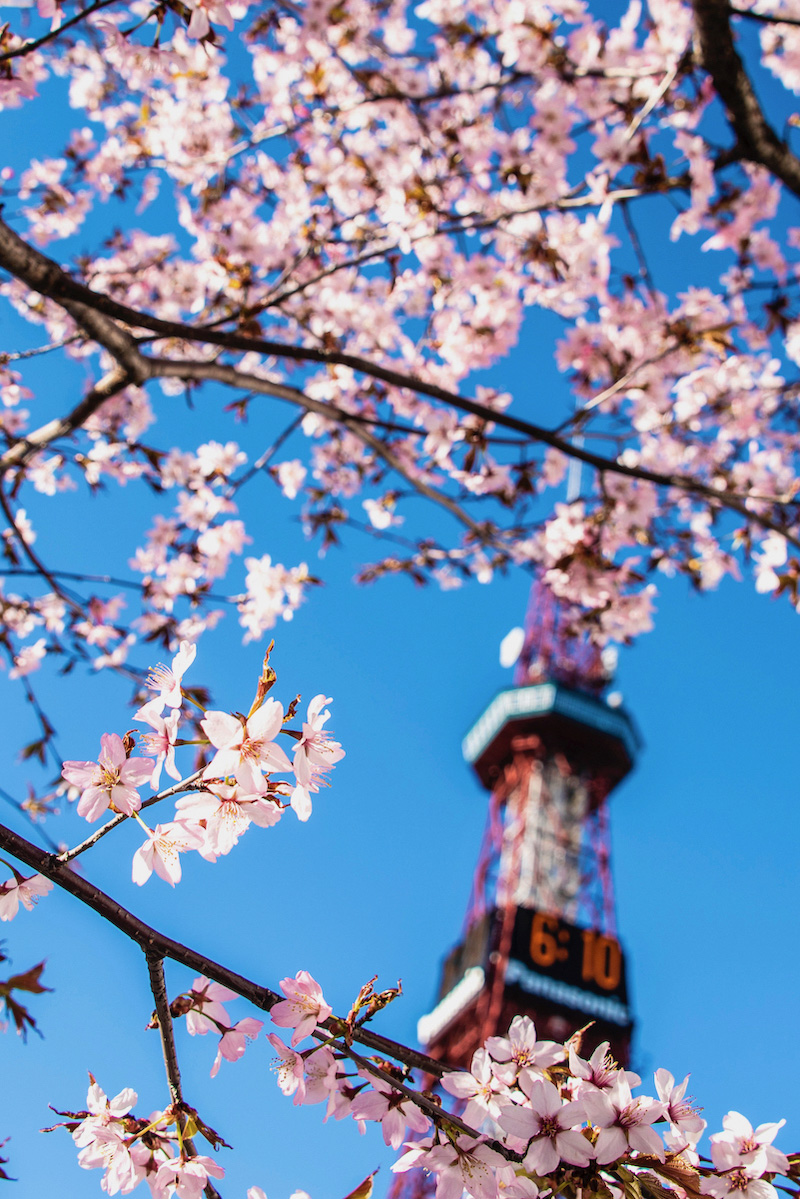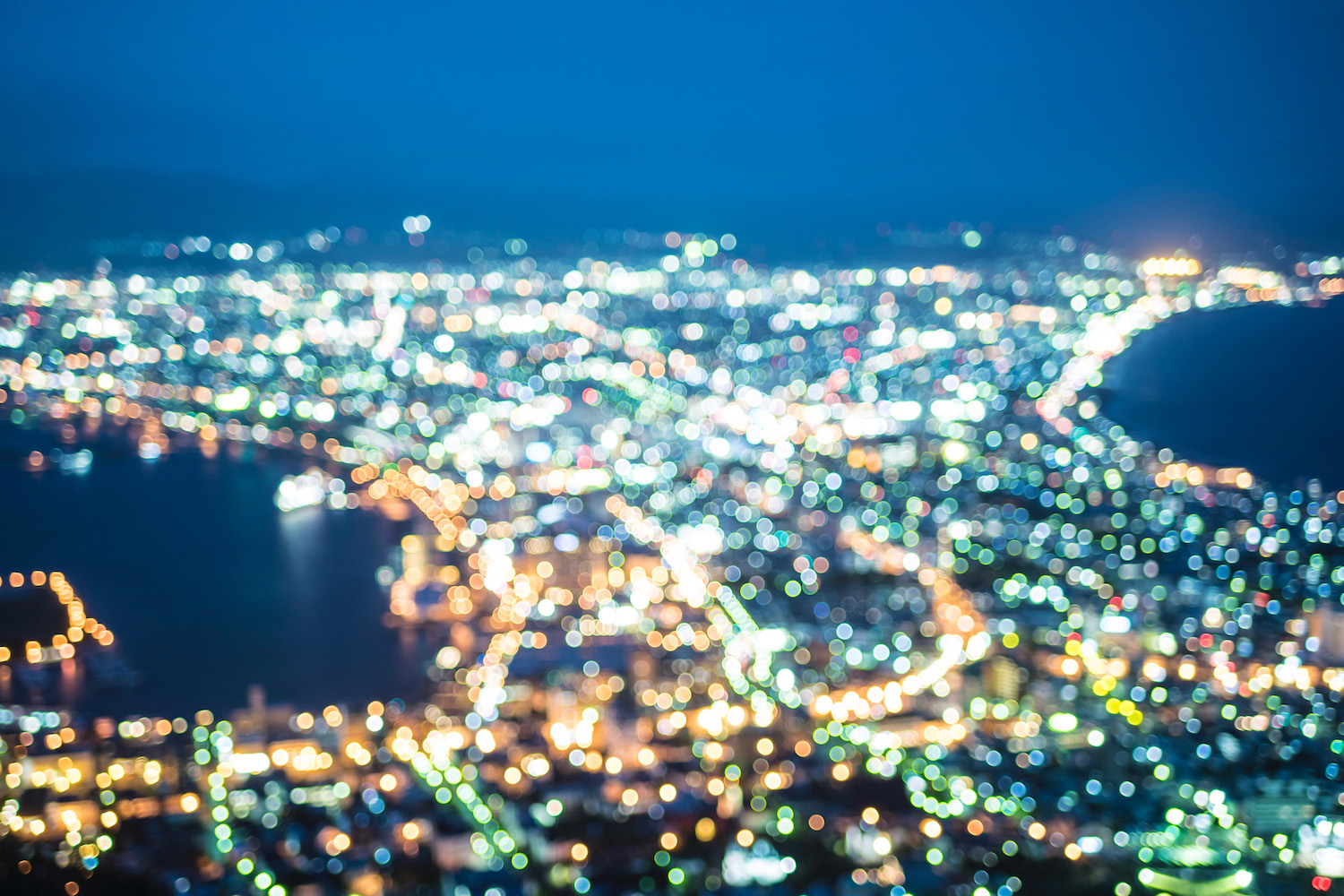 Speaking of Hokkaido, Japan's northernmost island is also its wildest one. For some, the city of Sapporo and its surroundings (historic Otaru and the ski resort of Niseko) are as far in as they need to dig. Others will head all the way east, be it to cities like Kushiro and Abashiri (as well as nearby lakes like Akan and Kussharo) during the frozen winter, or to the lavender fields of Furano or the castaway Shiretoko Peninsula during the summer. The southernmost city of Hakodate, meanwhile, is fantastic all year round.
Kyushu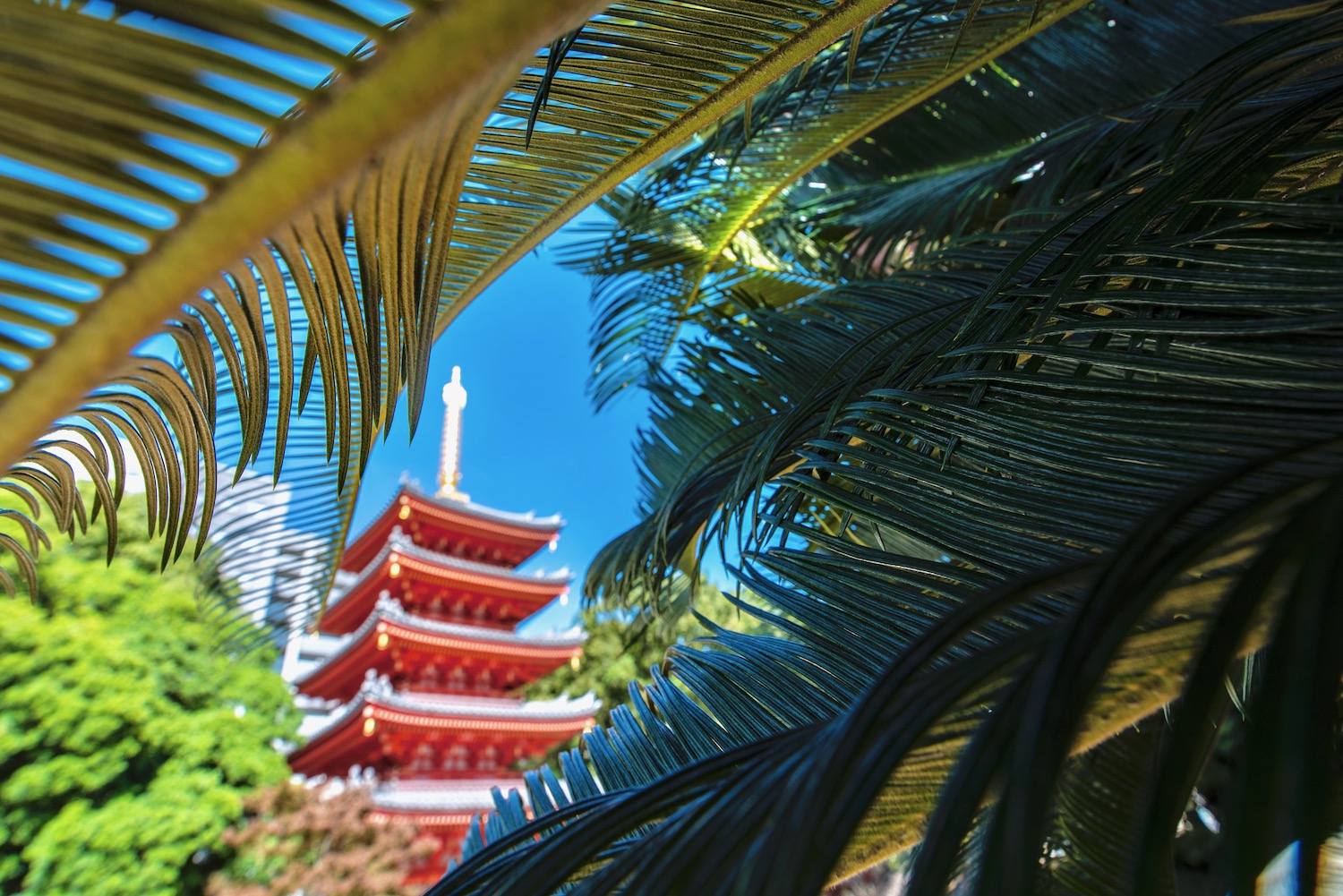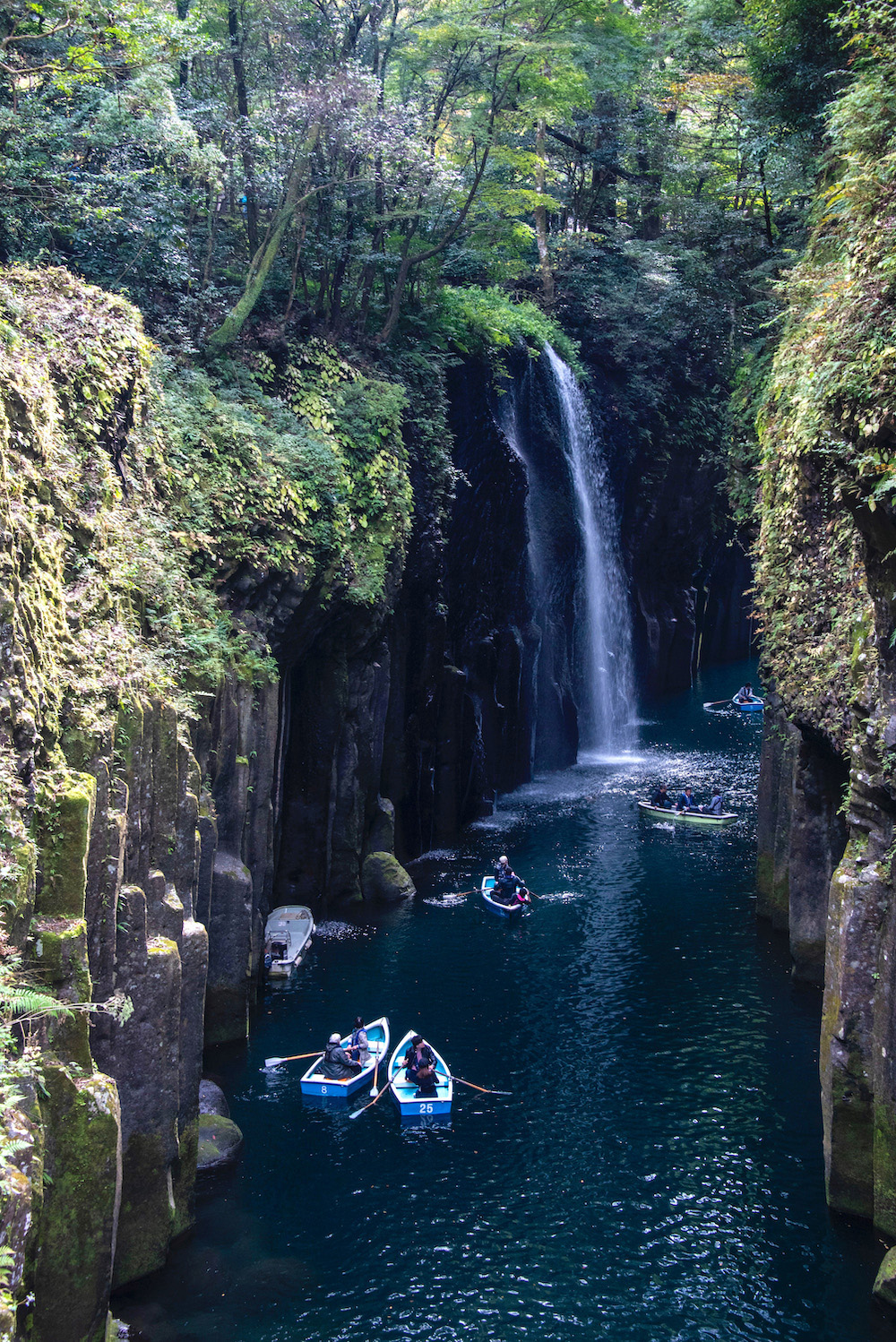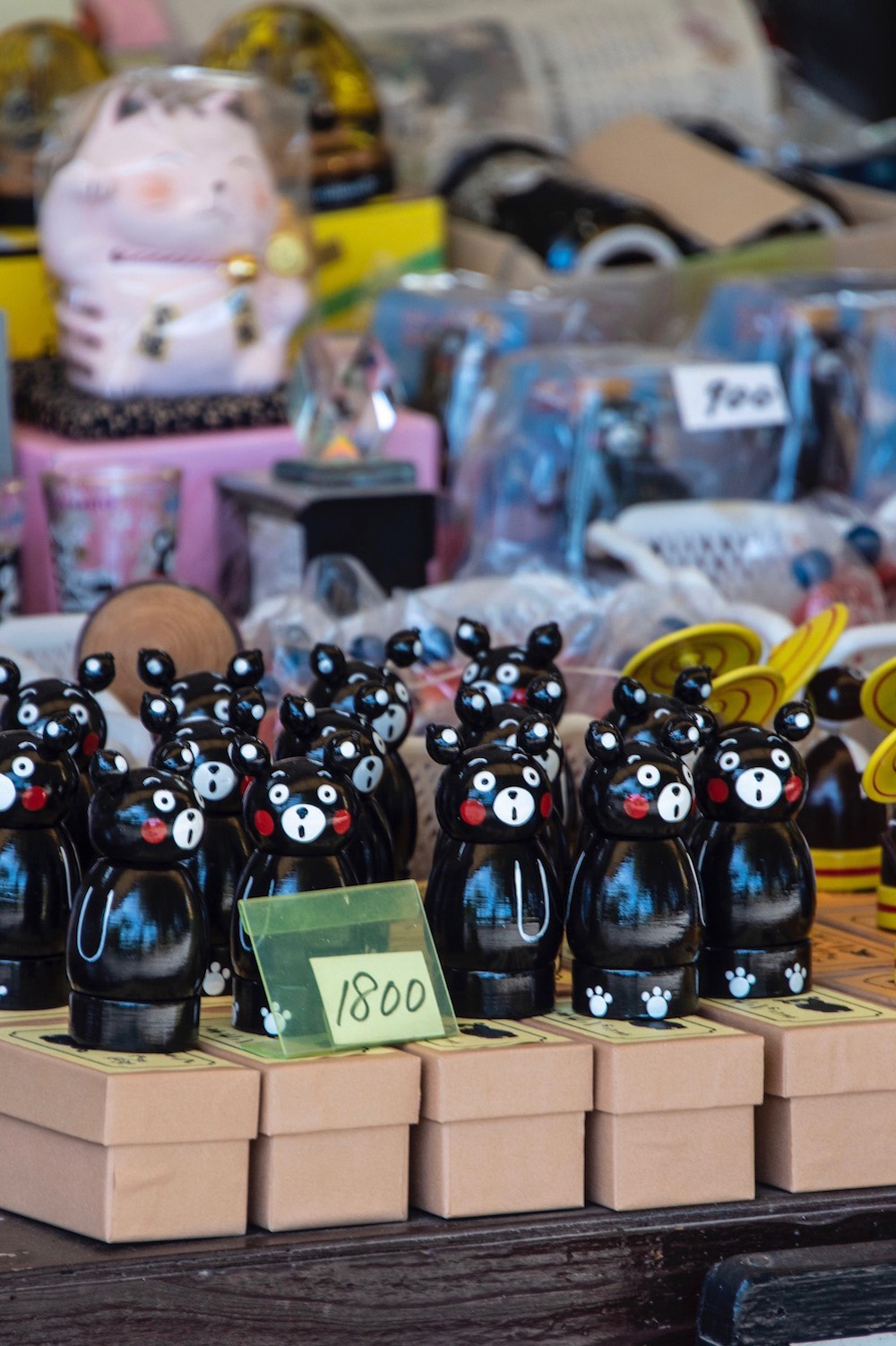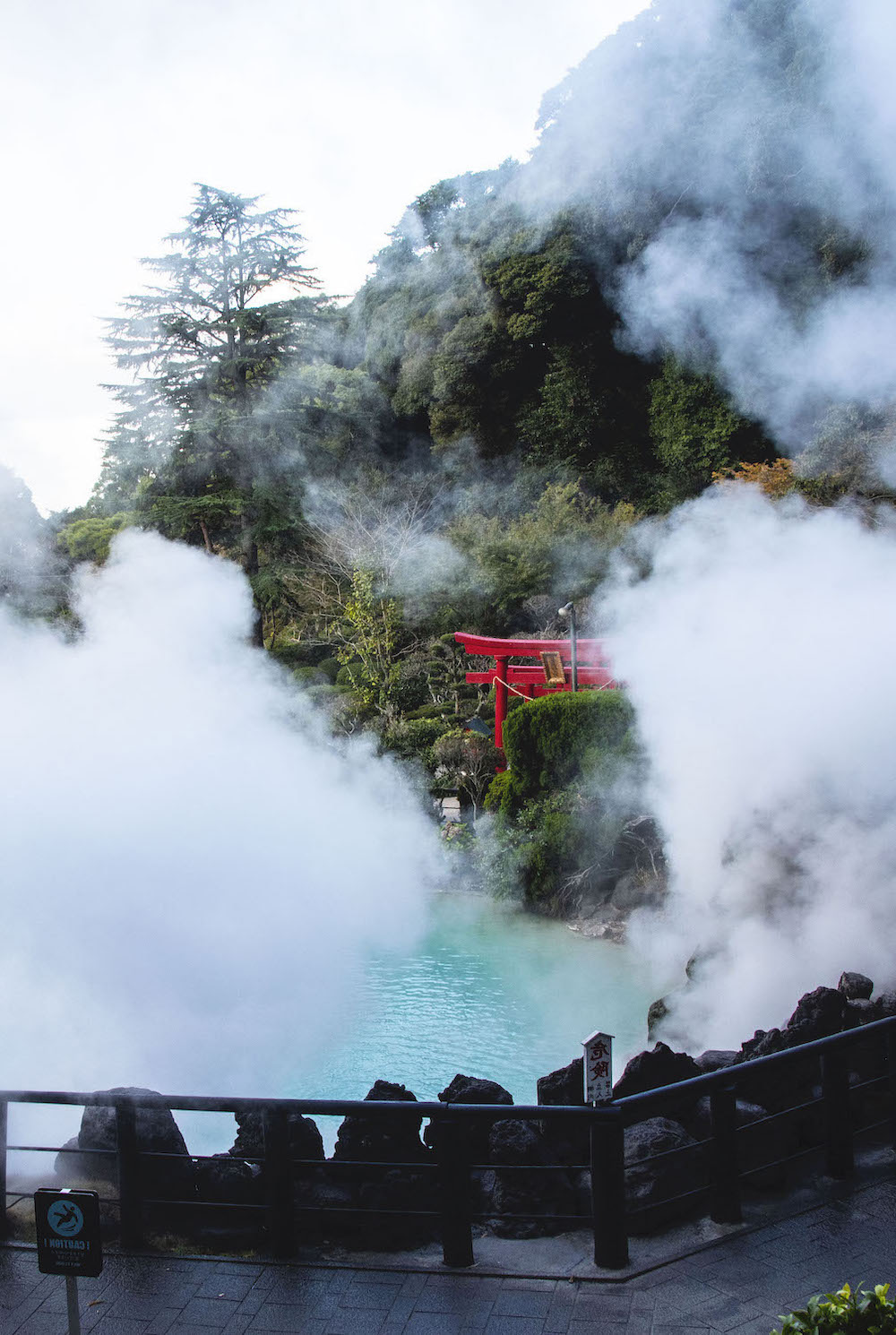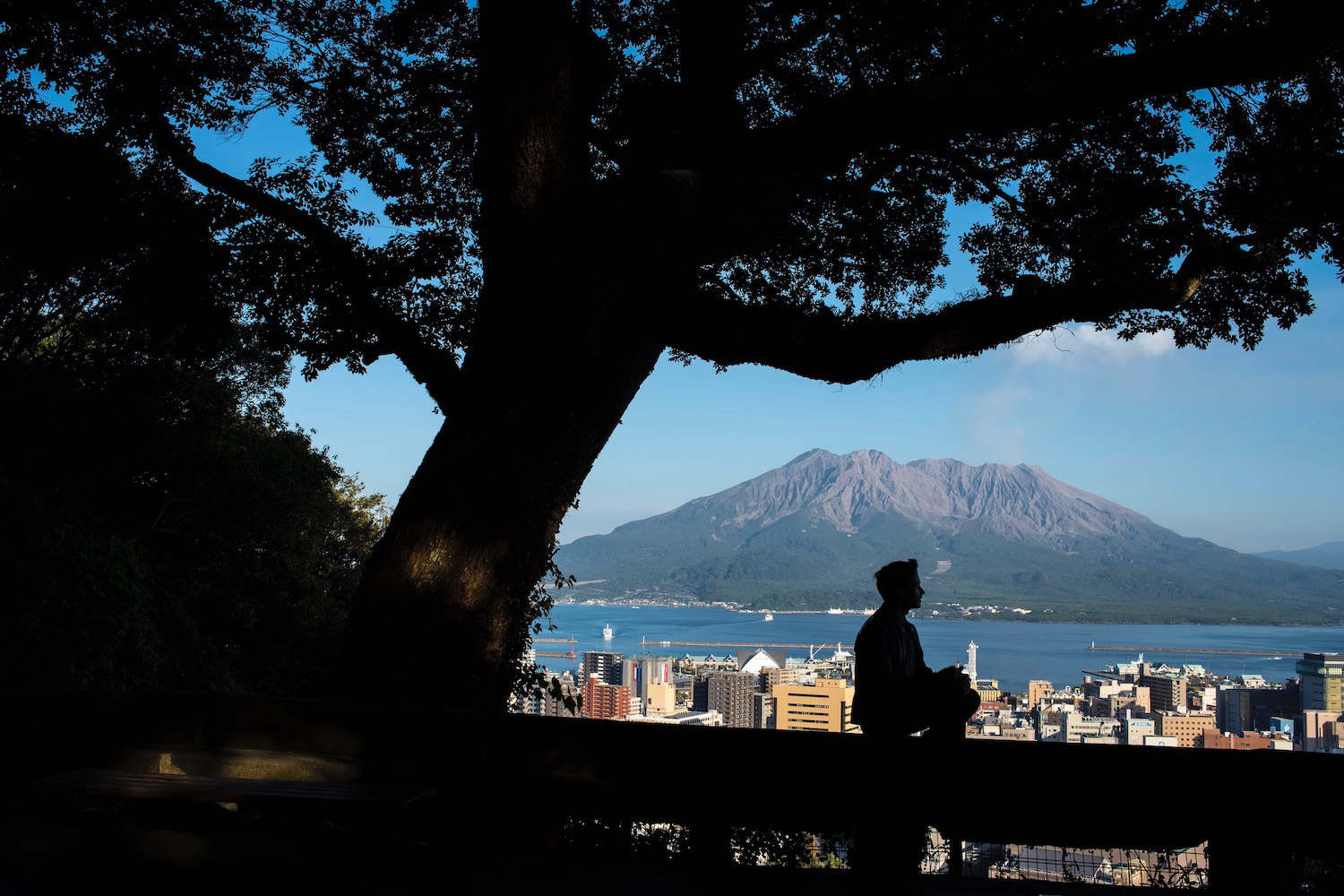 Yet another option with three weeks in Japan? Travel southwestward from Hiroshima to Hakata, the principal Shinkansen station of Kyushu island. Explore the surrounding foodie hub of Fukuoka, or the rest of Kyushu's interesting prefectures: Southwestern Nagasaki boasts history and harbors; Oita's Beppu city is a hub for hot springs; Kumamoto's Mt. Aso is a hiker's paradise; and Kagoshima (aka where Japan ends) is like a microcosm of Kyushu, all with volcanic Sakurajima rising above it.
Shikoku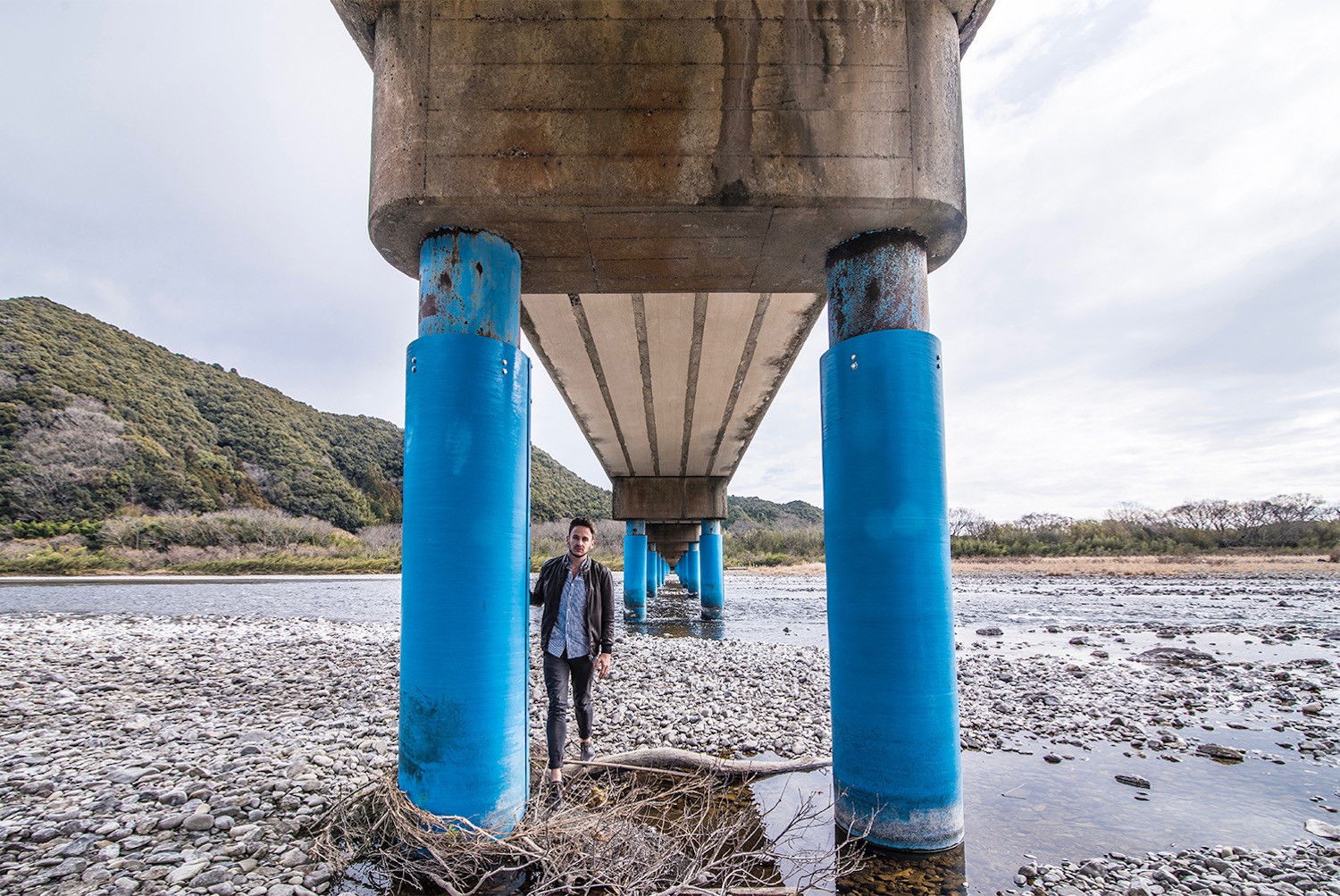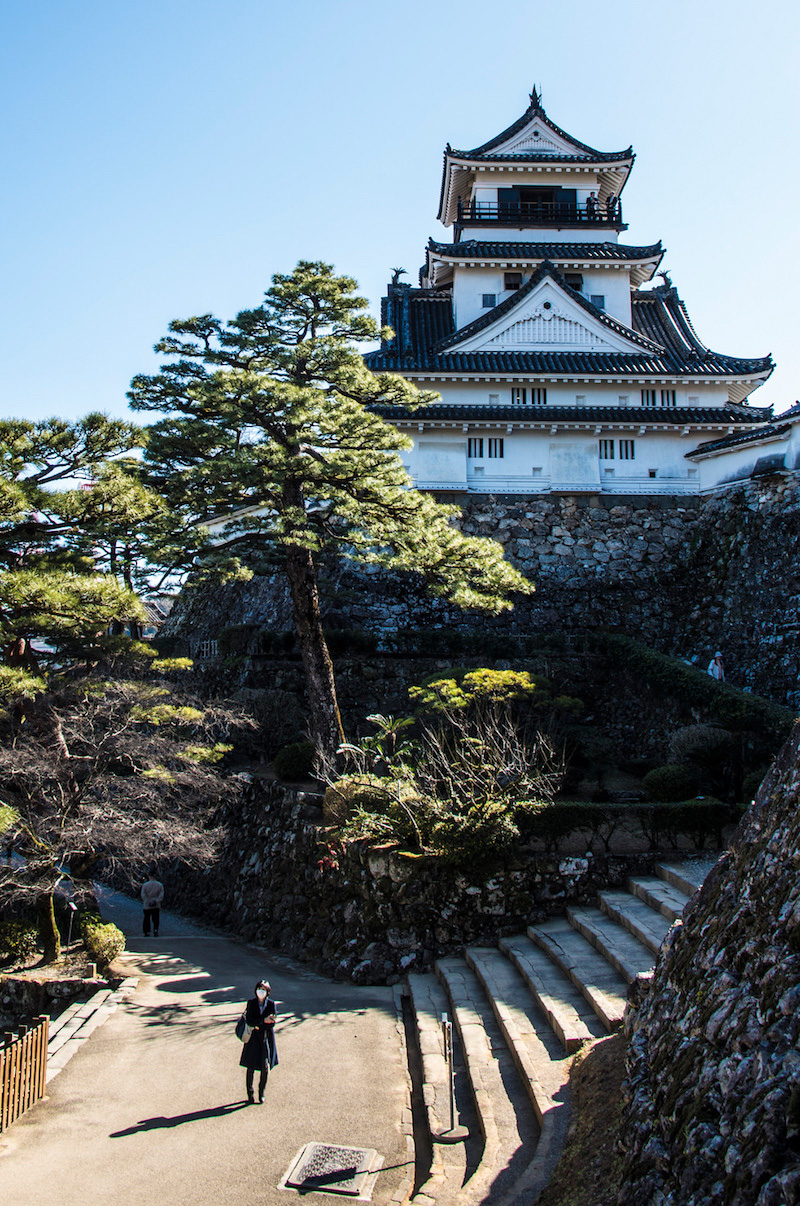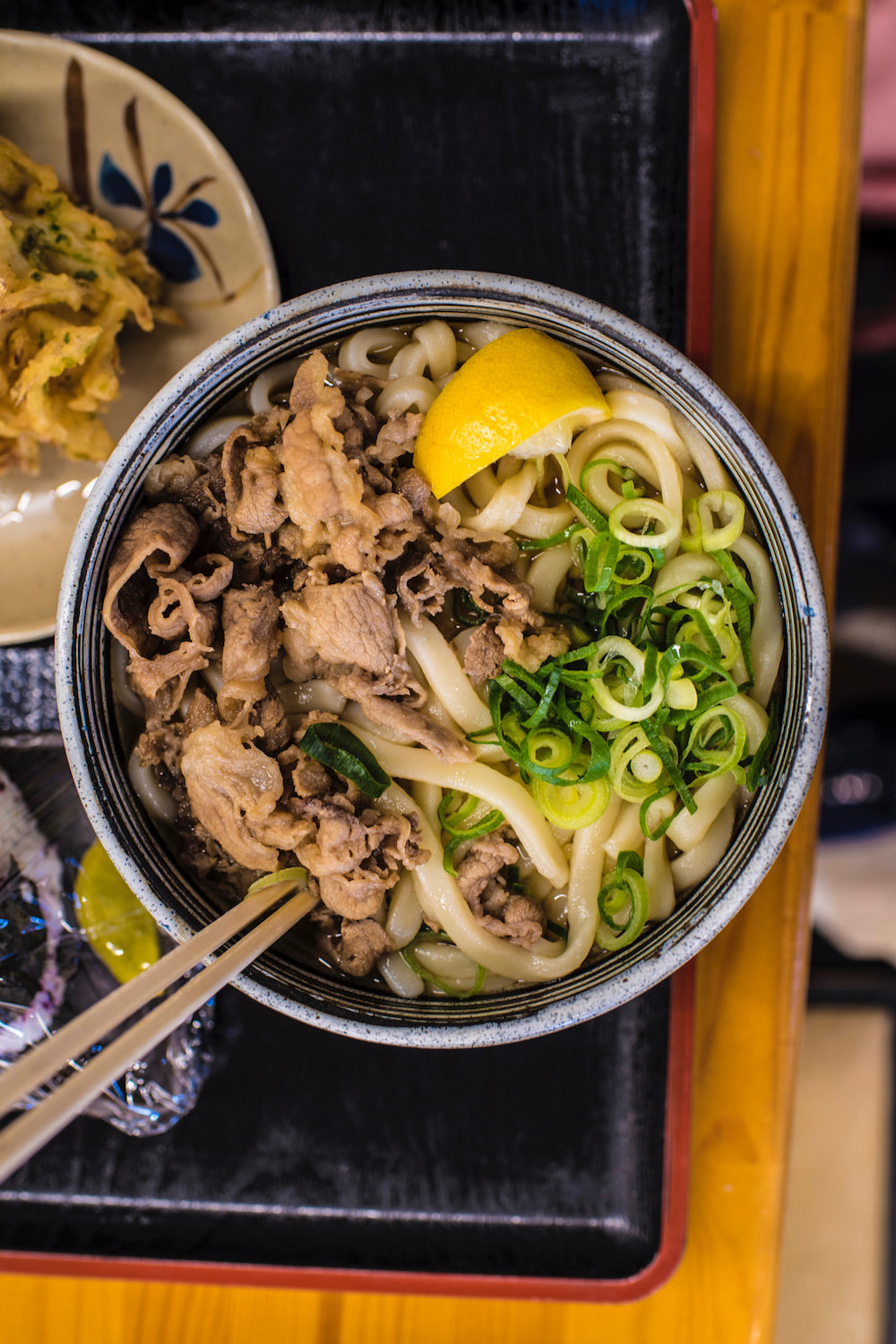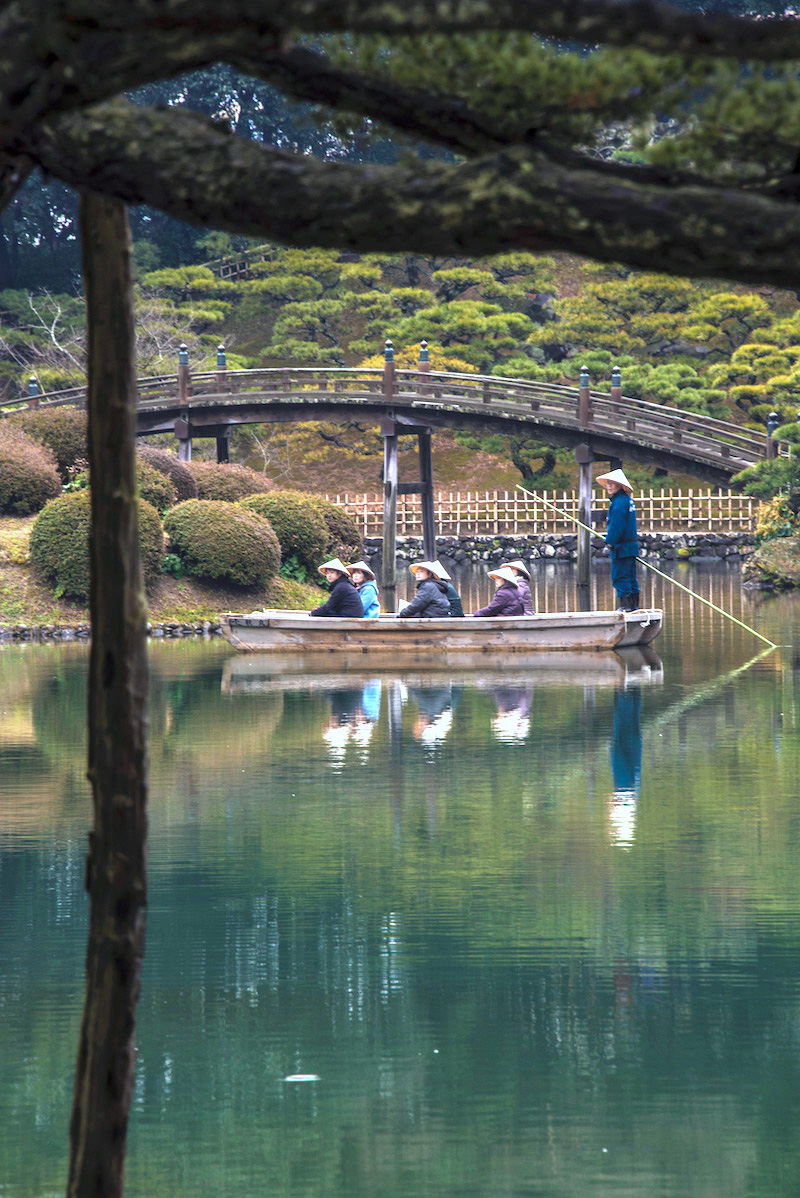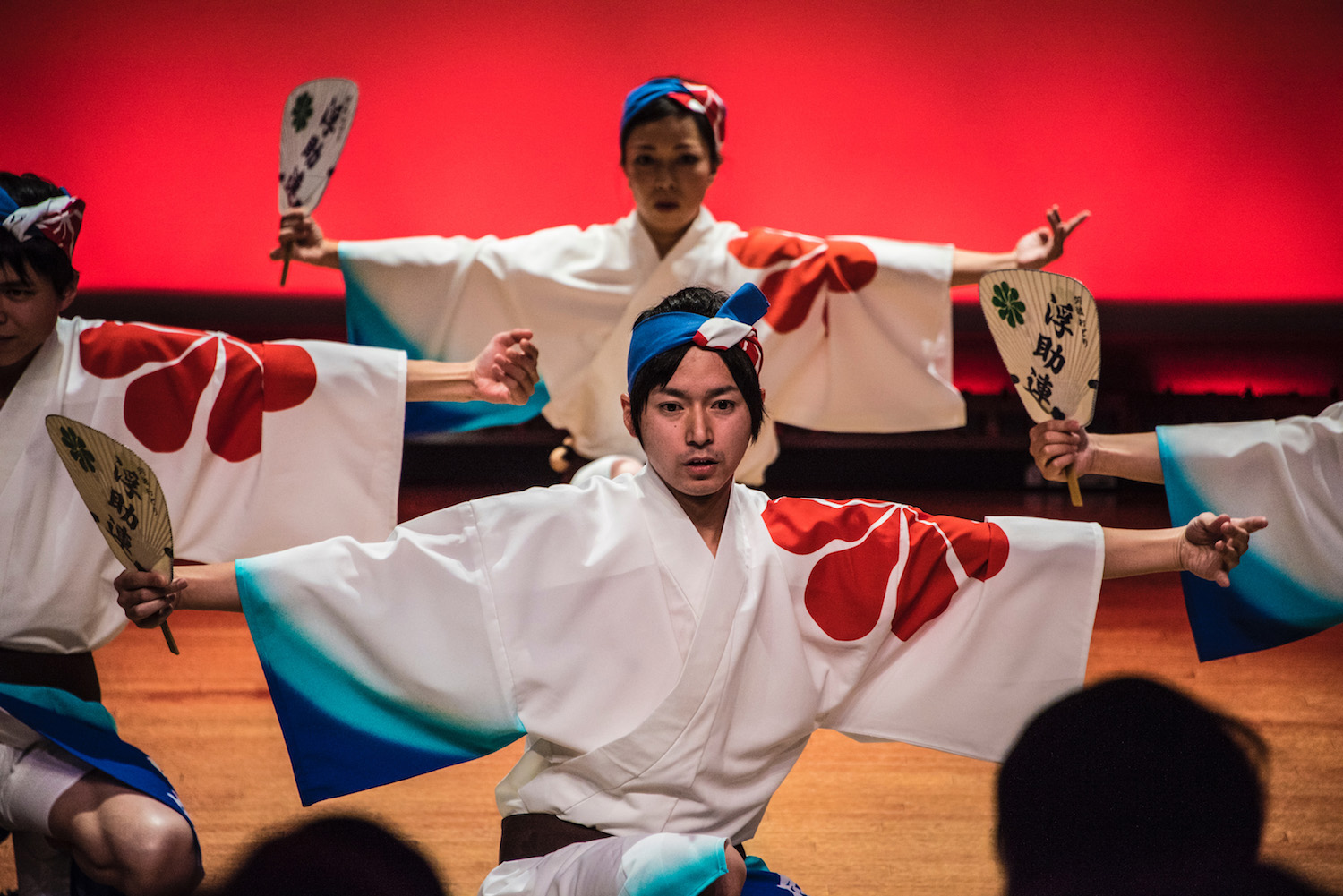 When it comes to your Japan itinerary, 3 weeks is also enough to get an introduction to Shikoku, which is connected to Okayama via train and Osaka by bus. The smallest of Japan's main islands, Shikoku is divided into four prefectures: Ehime, which is home to the large city of Matsuyama and the Dogo Onsen hot spring; Kagawa, where you find Takamatsu, as well as lush Ritsurin Garden and haunting Kotohira-gu shrine; Tokushima and its awa-odori dance tradition; and Kochi, where you can explore castles by day and tear into succulent, seared katsuo-no-tataki at night.
Okinawa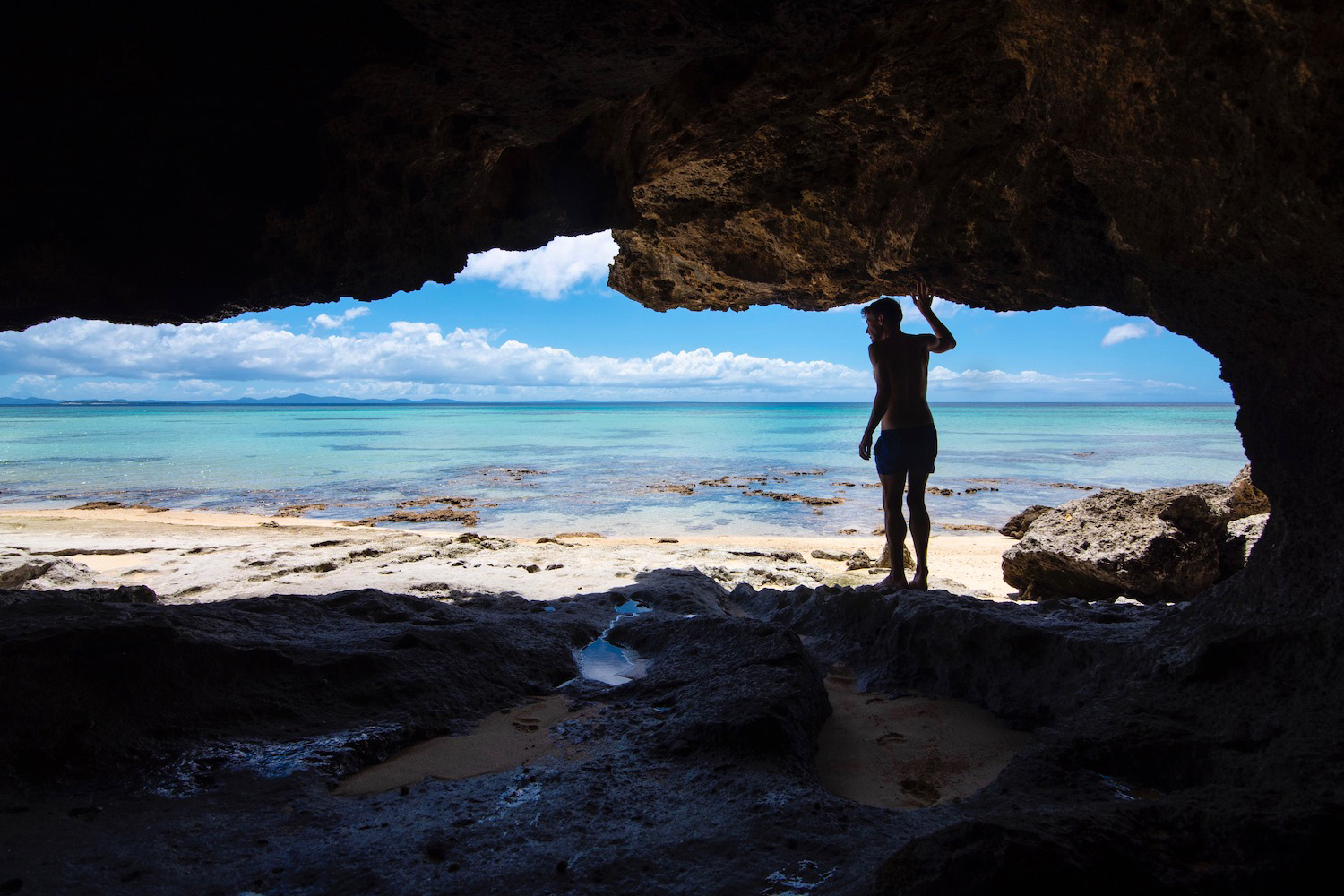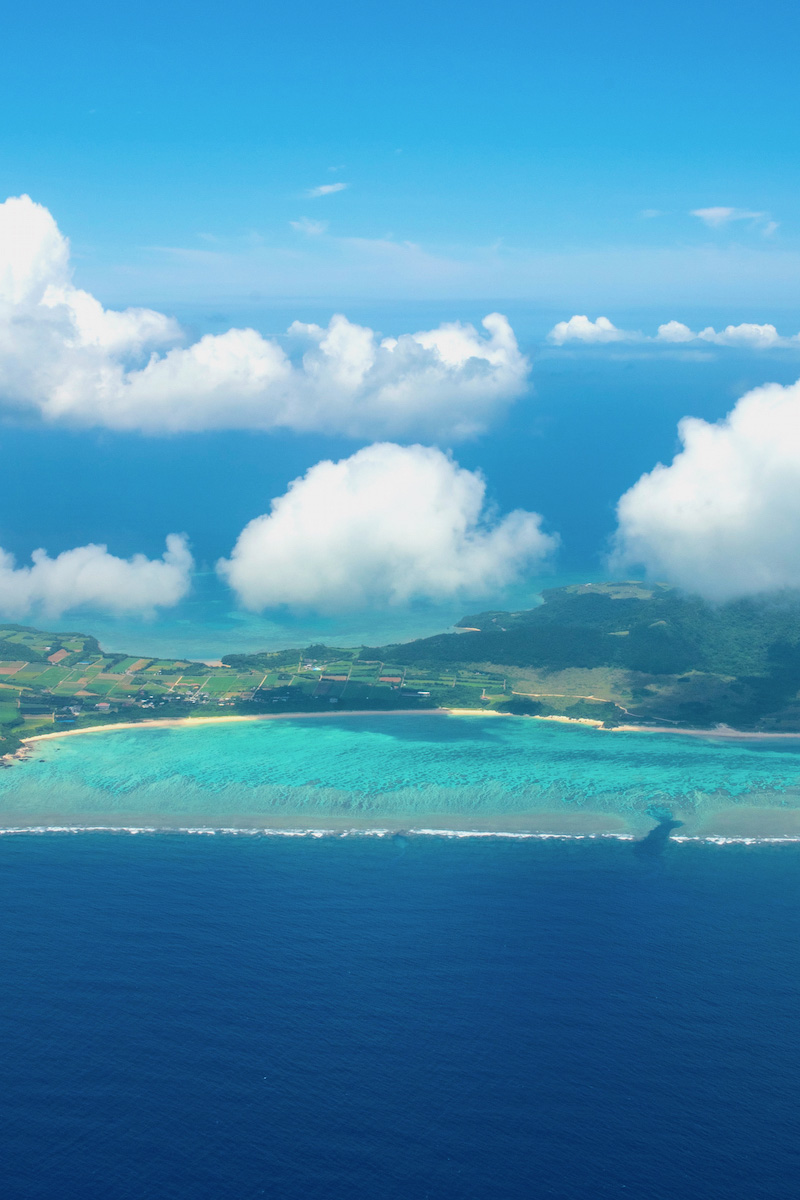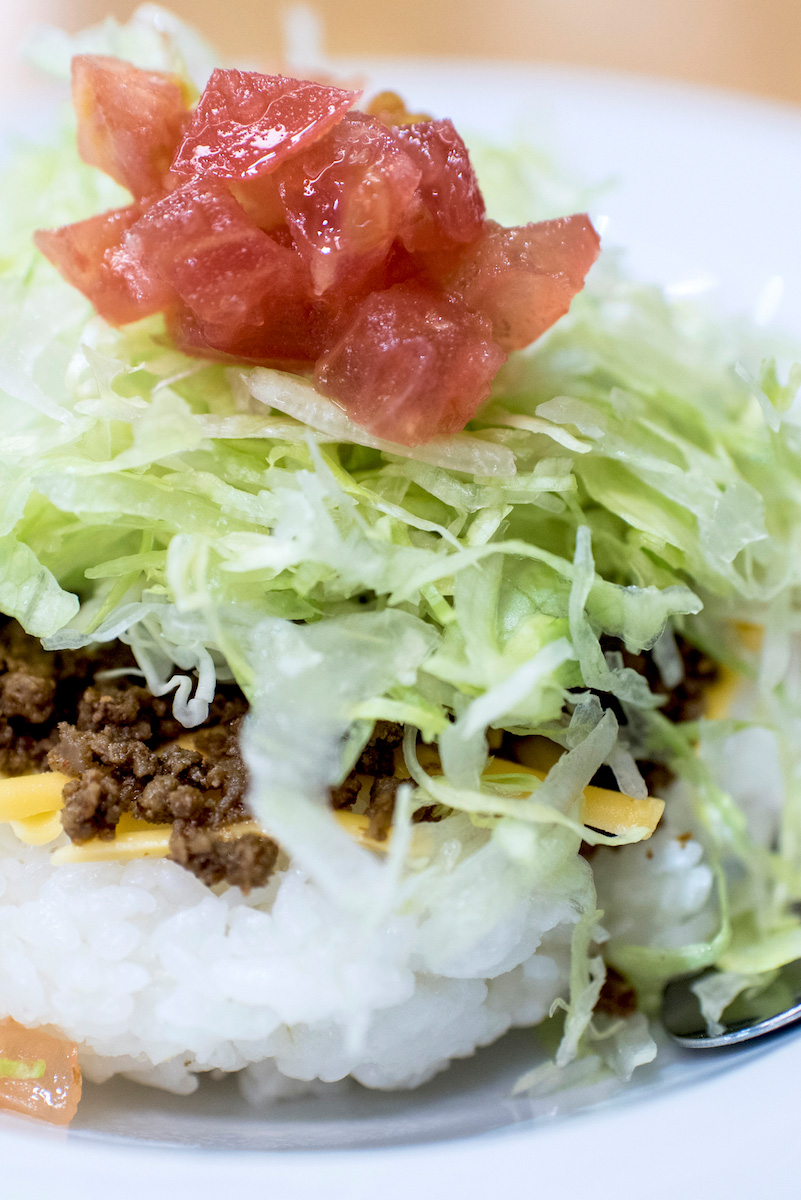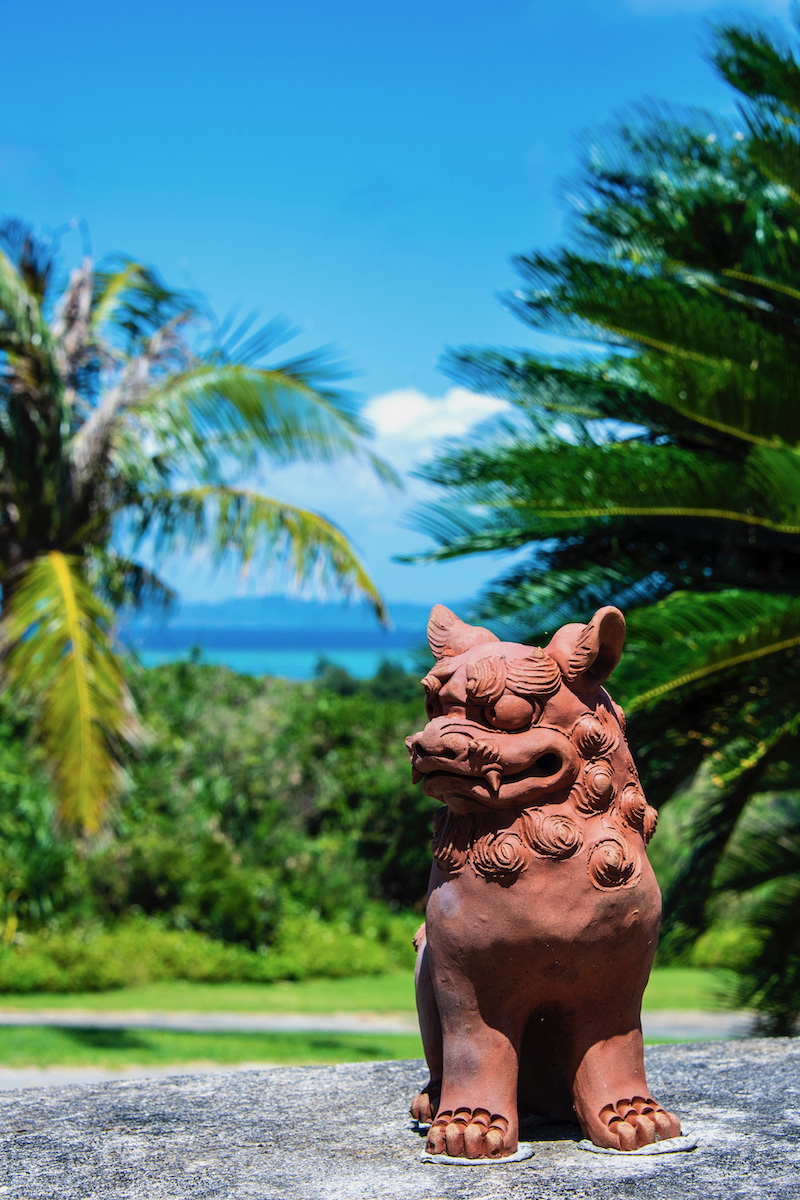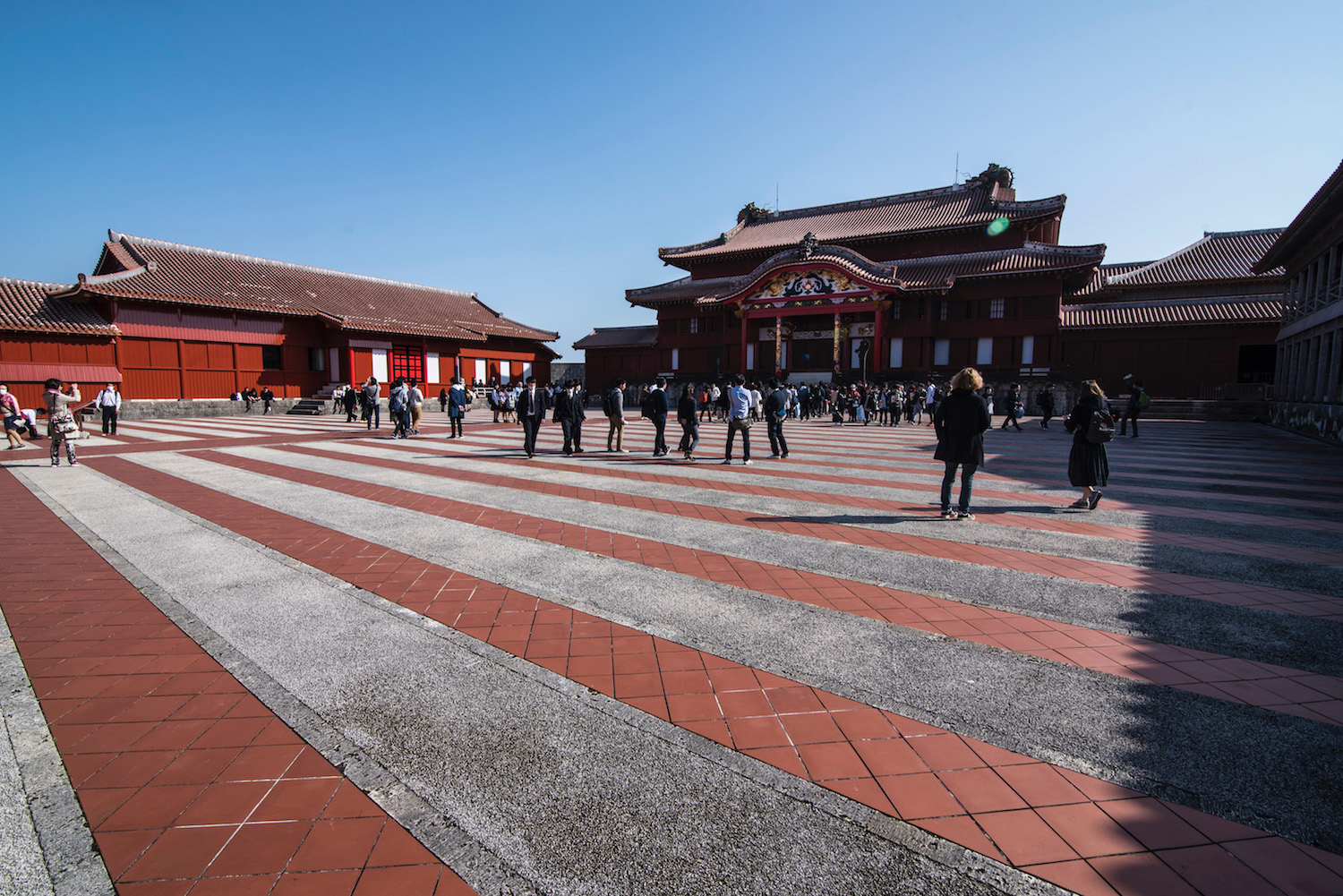 If you want to hit the beach during your Japan 3 week itinerary, cap it off by flying from any major Japanese city to Okinawa. The main island of Japan's sub-tropical archipelago, Okinawa allows you to access awesome islands like Ie and Tokashiki on day trips, and to go by ferry for longer excursions to sub-archipelagoes like Ishigaki and Miyako-jima. Okinawa is home to some of the most beautiful beaches in the world—I have a feeling they'll impress you as much as they impressed me.
Japan off the beaten path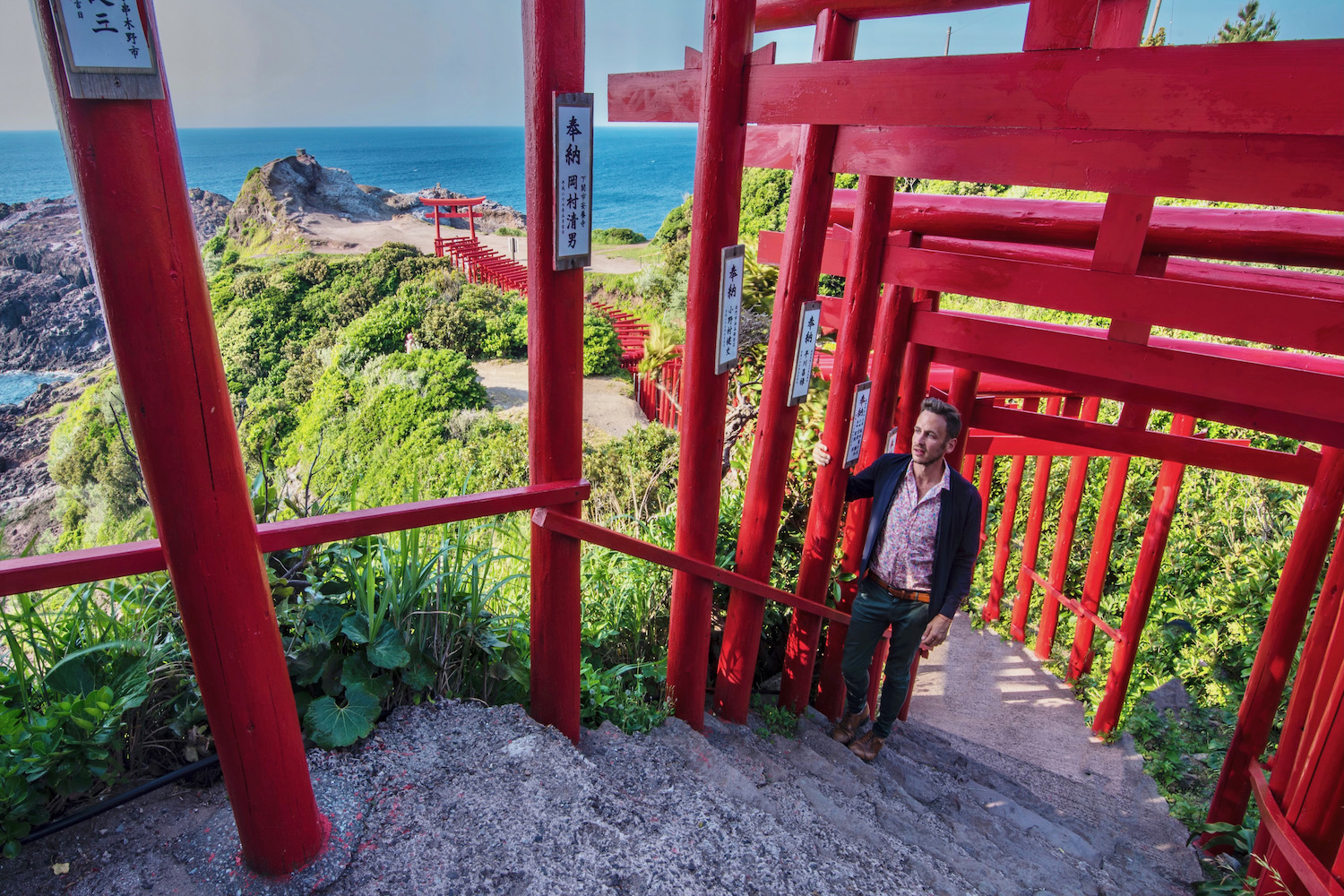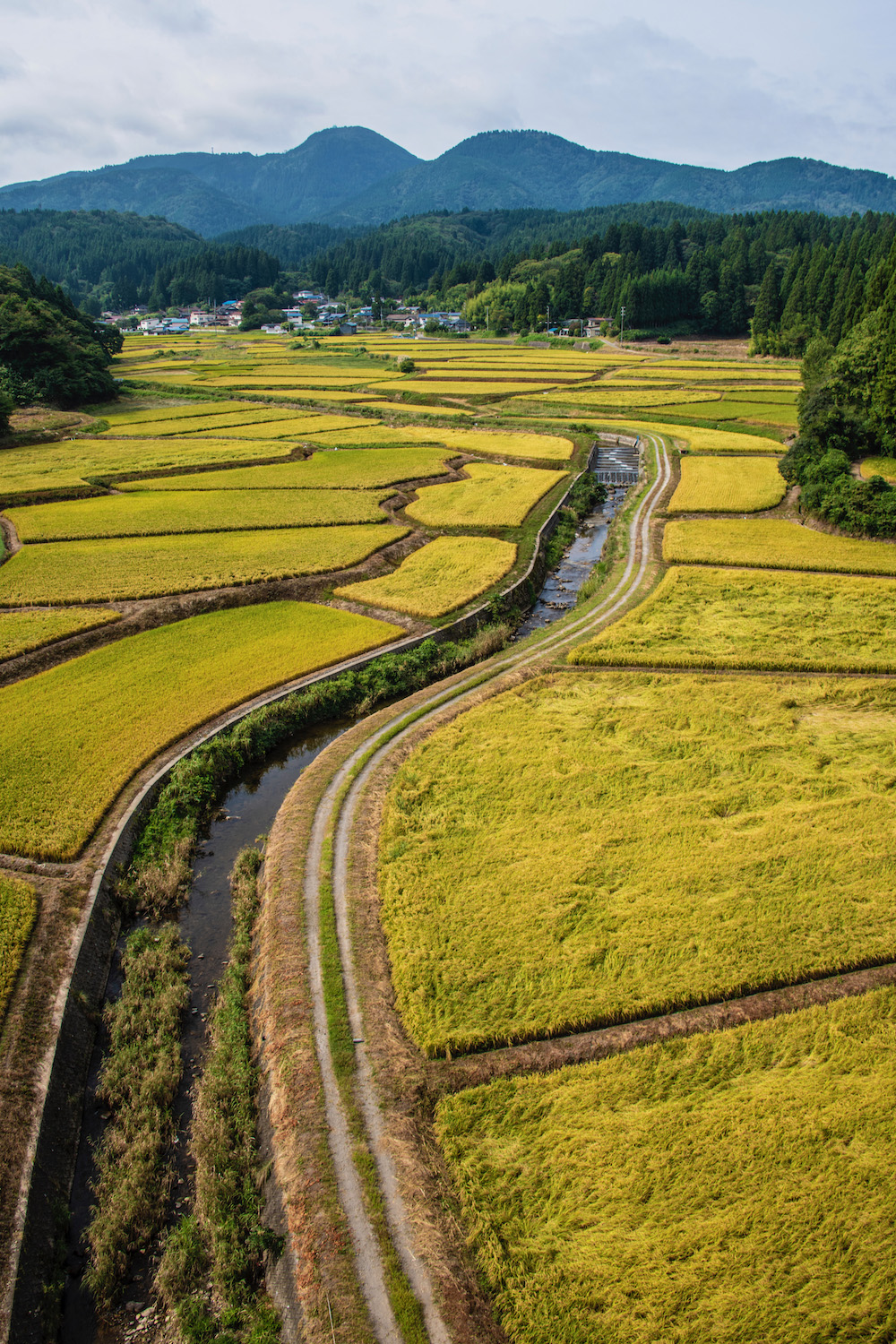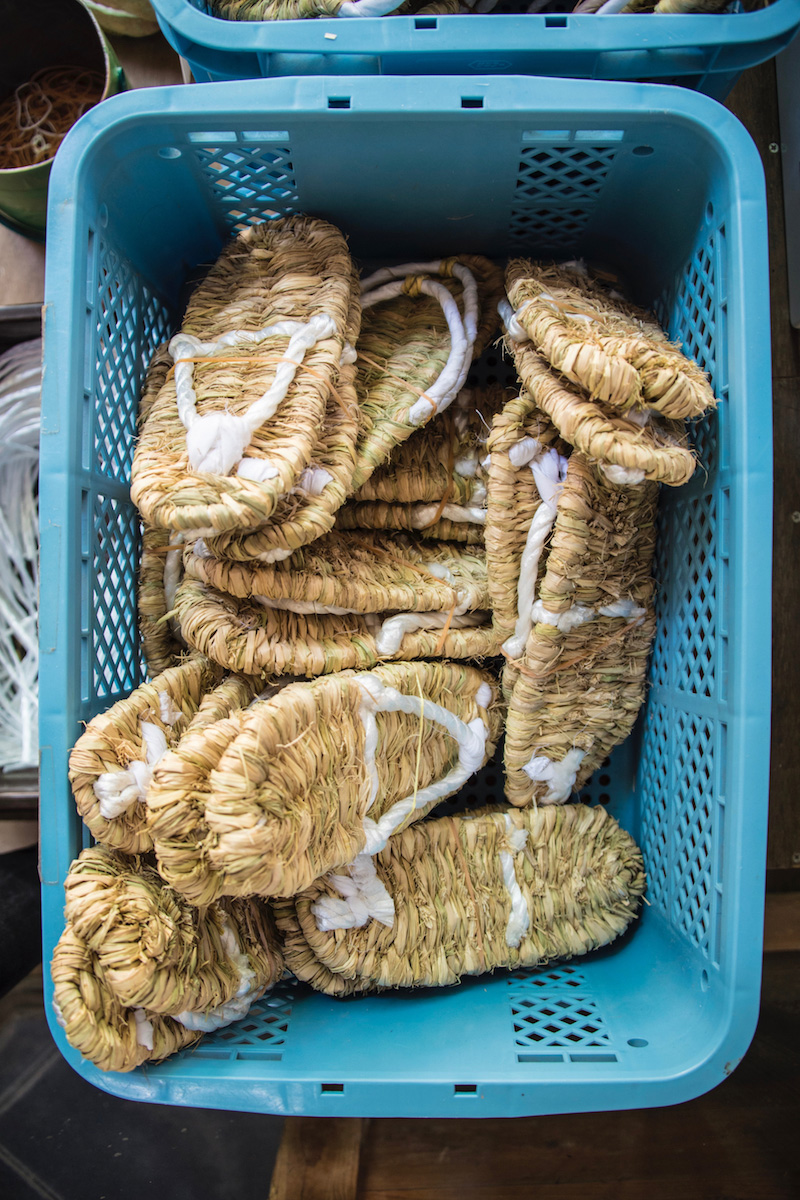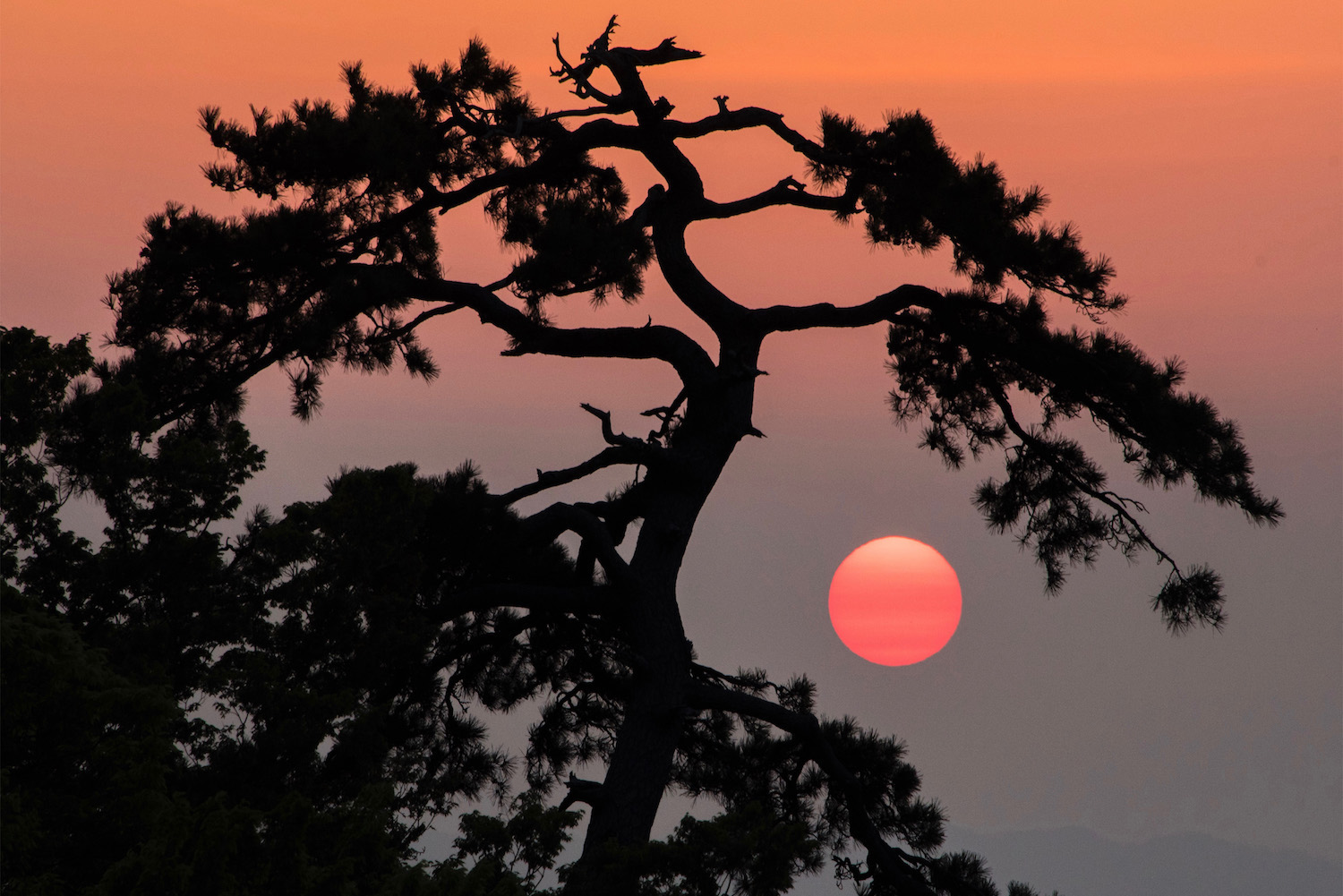 Japan's tourist trail is long and eclectic, but so too is the country's beaten path. Extend your trip northward from Hiroshima to the San'in region, or head northward and eastward from Kanazawa to Niigata and scenic Sado Island. Alternatively, dig deeper into quasi-mainstream destinations like Kyushu (take a ferry to Yakushima island) or Sapporo, from which Hokkaido's "wild east" is just a few hours away by train.
Is 3 Weeks Enough Time in Japan?
As I alluded to earlier in this post, three weeks hits the sweet spot for most travelers. It's long enough that you can explore Japan's tourist trail and get off its beaten path, but short enough that you don't leave feeling exhausted (or being broke!). It invites you to come back to Japan—whether for three weeks, or a shorter time; you'll probably return on multiple occasions!—and leaves you experienced enough that doing so will be much easier the second time around.
With this being said, if you want to plan longer than a 3 week itinerary, Japan is perfect for that, too. Extending your trip to span a month in Japan unlocks even more possibilities, to say nothing of what 2 months in Japan can empower you to do. On the other end, even if you've only got a couple of weeks to spare, you can still plan a rich, fulfilling trip to Japan.
Other FAQ About Visiting Japan for 3 Weeks
How much does 3 weeks in Japan cost?
How much does 3 weeks in Japan cost? Assuming a minimum cost of 100 USD (¥14,000) per person per day, the least you can expect to spend for a Japan 3 week itinerary is $2,100 (¥294,000), which does not include the price of your flights to and from Japan. Keep in mind that this cost can quickly balloon if you're staying in luxurious hotels and ryokan, or if you indulge in more than the occasional Michelin-starred kaiseki dinner.
Should I spend 2 or 3 weeks in Japan?
If you have three weeks to devote to travel in Japan, spending longer is always a better idea. With three weeks, you can spend two weeks on Japan's tourist trail (Tokyo→Mt. Fuji→Kyoto/Osaka→Hiroshima and back) and an entire week going somewhere off the beaten path, be that to secondary islands like Kyushu, Shikoku or Hokkaido, or interesting regions such as Hokuriku, San'in or Tohoku.
How long should I visit Japan for the first time?
As long as you can! Japan is an endless well of discovery and revelation, and while the sense of newness can endure for years or even decades, it's never as acute as it is during your first trip. Try to spend a minimum of 2-3 weeks in Japan on your first trip so that you can enjoy as wide an array as possible of experiences when you're still completely vulnerable to the country's charms and eccentricity.
The Bottom Line
3 weeks in Japan is enough for an "end-all, be-all" trip, but it works much better as an appetizer for years or even decades of returning to the country. Japan is much bigger than it looks on the map—and it's significantly more diverse than its ethnic homogeneity would suggest. For first-timers, a three week trip is an invitation to mix Japan's tourist trail with one or two destinations off the beaten path. If you're coming back to Japan for three weeks, meanwhile, you can dig deep. Immerse yourself in one of the country's colorful seasons, or venture where few other foreign tourists do. No matter how long you stay, make sure your next Japan trip is one for the record books—hire me to plan it!