When most people think of taking a road trip along the west coast of Ireland, what they're really imagining is the Wild Atlantic Way. "Wild Atlantic Way" is an accurate way to describe this part of Ireland (not to mention an effective marketing slogan), but it's also inclusive past the point of usefulness.
Where does the ideal Wild Atlantic Way route begin and end? Where should I visit and where should I skip? Do I have to drive along the coast the whole time? If this is the sort of confusion you find yourself facing as you plan your Wild Atlantic Way road trip, continue reading to see how I've hacked this monstrosity of a journey into a few simple segments.
UPDATE: Whether you want to do the Wild Atlantic Way in 5 days, or take a shorter trip, you'll need to hold your horses. A 14-day quarantine for all travelers to Ireland remains in effect as of May 2021, ostensibly due to the coronavirus pandemic. Click here to learn more.
Where to Stay Along the Wild Atlantic Way
Few places in the world better embody the superiority of journey over destination than the Wild Atlantic Way, but whether your hotels focus on the former or the latter is a matter of choice. You'll save a lot of money, for example, by staying in a guest house between the Dingle Peninsula and Ring of Kerry rather than on either one, or sleeping in a small towns like Glenties instead of a large city like Donegal.
On the other hand, if you book far enough advance to overcome notorious availability shortages along the Wild Atlantic Way, sleeping right on the sea can be a priceless experience. Of course, regardless of where you sleep along the West Coast of Ireland, you won't want to spend much time in doors at all.
The Best Wild Atlantic Way Route
From the Ring of Kerry to Dingle and Iveragh
The Wild Atlantic Way route begins far, far away from Dublin, but that's where consensus about its parameters ends. Conventional wisdom states that the Wild Atlantic Way begins just off the Ring of Kerry, so it makes sense to begin your Wild Atlantic Way road trip from Killarney, the Ring's de-facto capital. The Dingle Peninsula, which includes both the town of Dingle as well as the less-celebrated rural scenery you find before Dingle at Inch Beach and after it in Ventry and Dunquin, is one of the most popular Wild Atlantic Way destinations for travelers coming from the Ring of Kerry.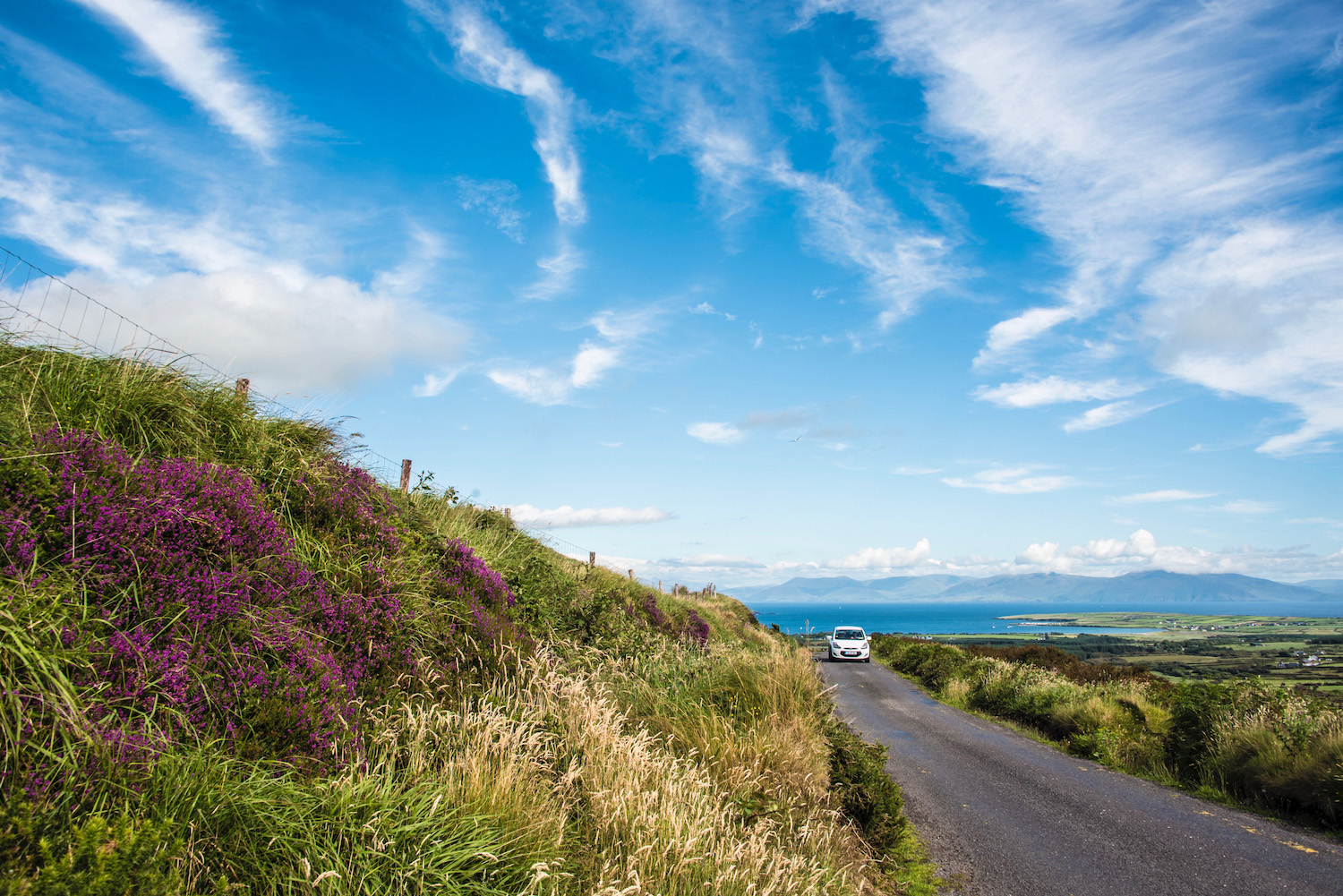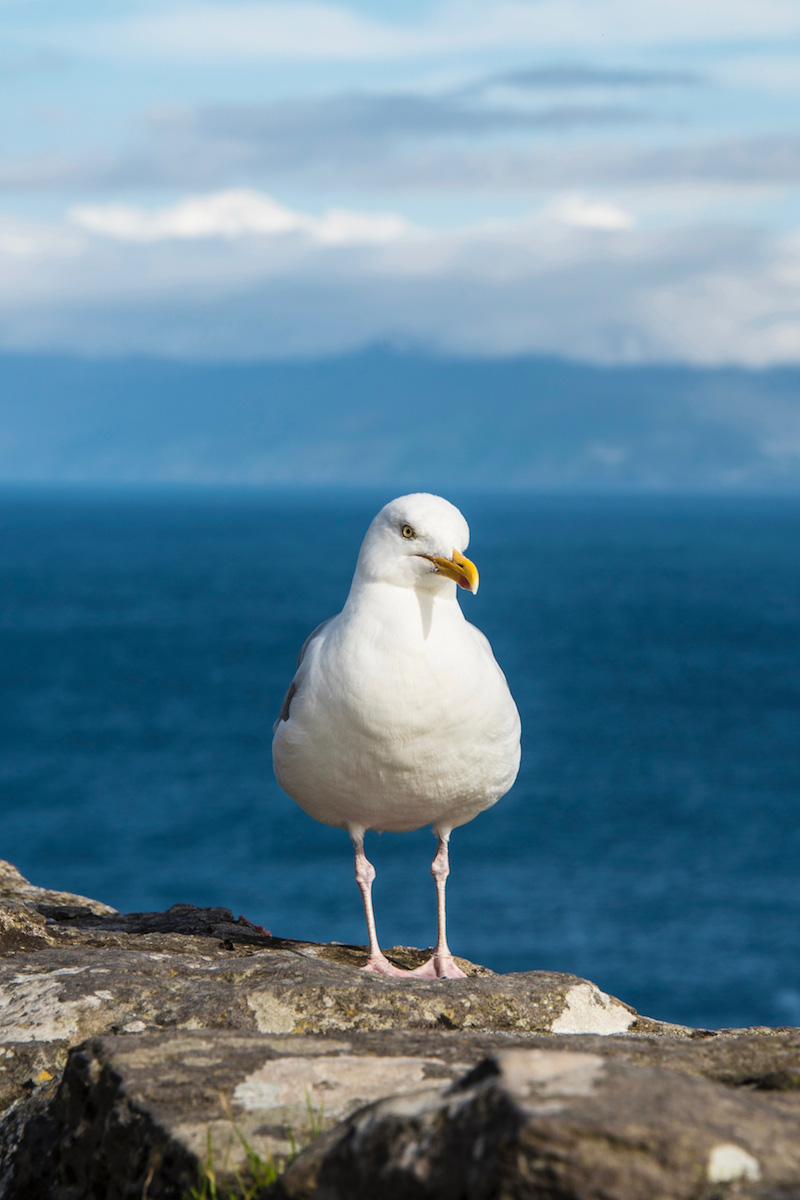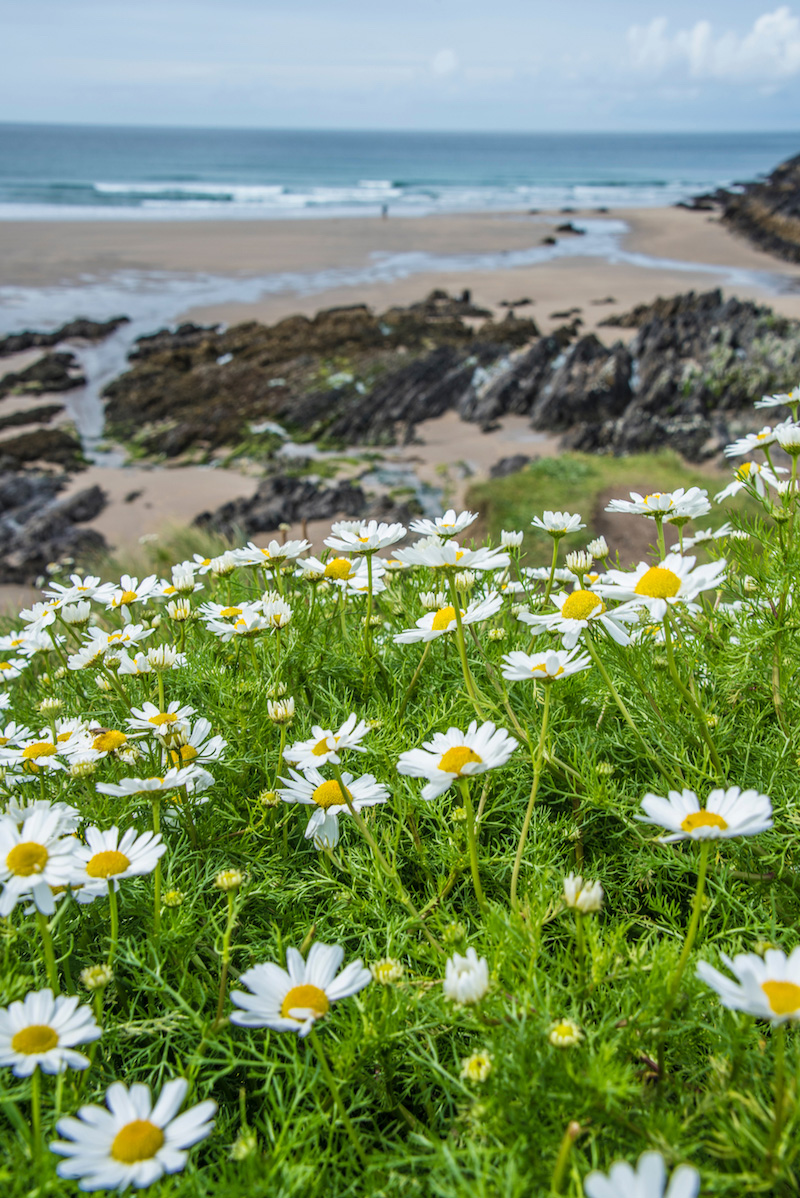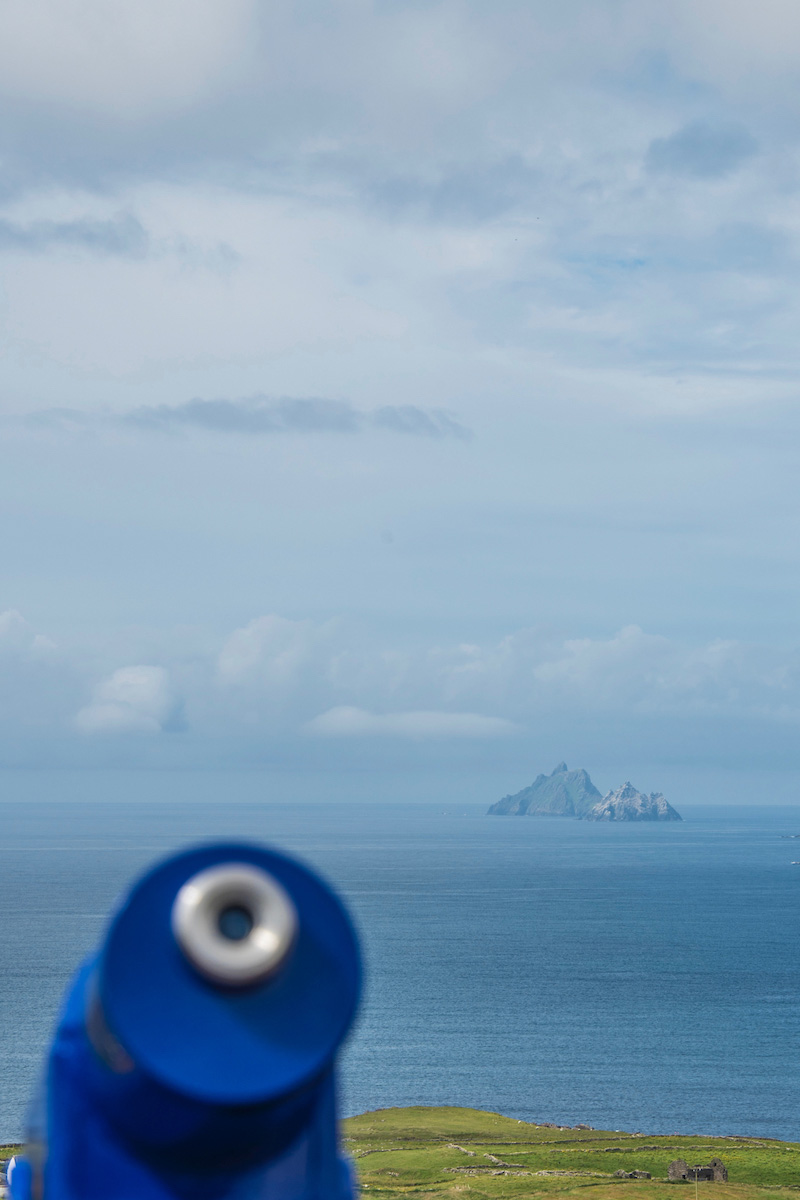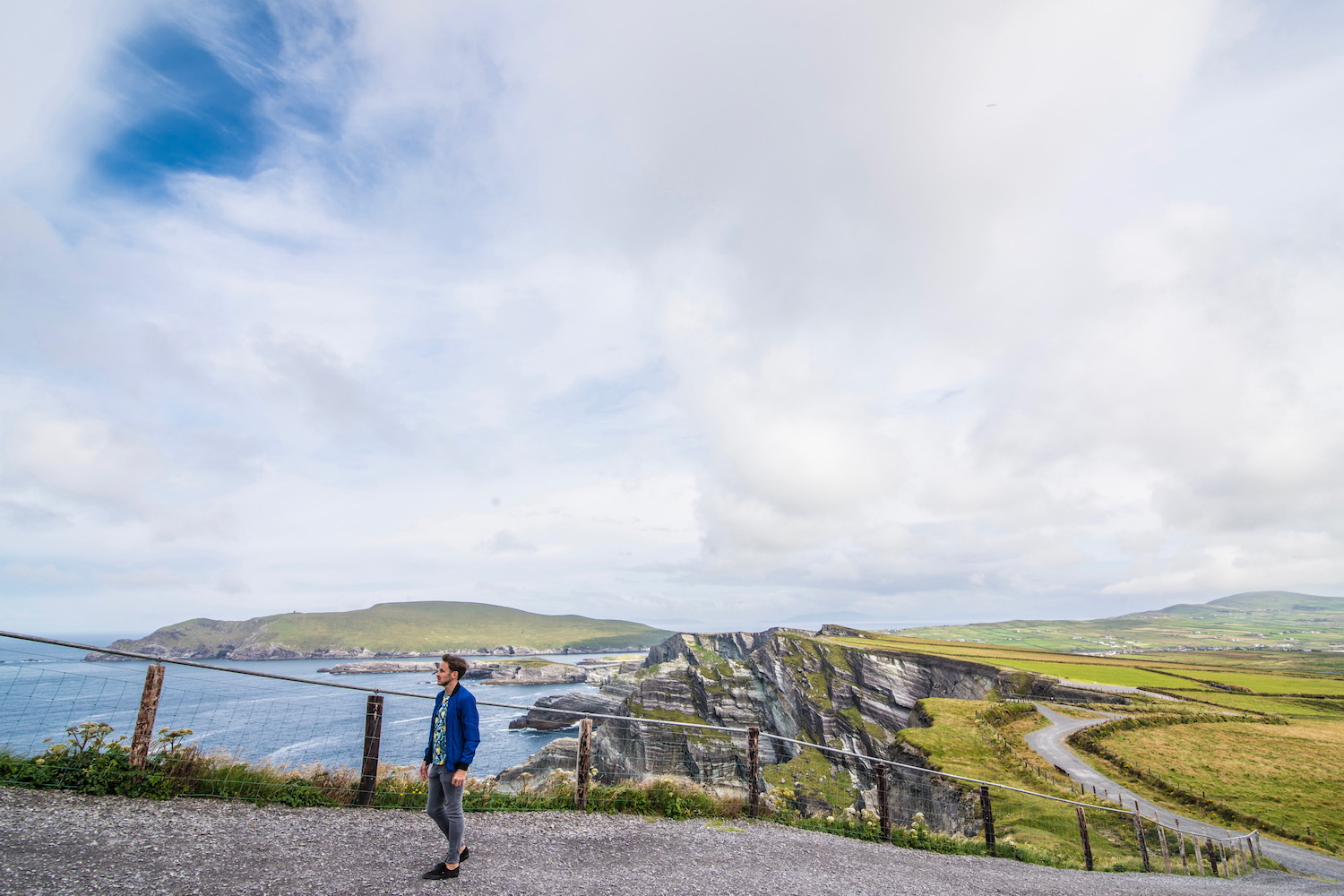 It's not the most convenient part of the Wild Atlantic Way route, however. That honor goes to the Iveragh Peninsula, which sits to the south of Dingle, and whose main road actually is the Ring of Kerry itself. Here you'll find postcard-perfect nature scenes at Cahersiveen and the Kerry Cliffs (a lesser-visited, but equally stunning alternative to the world-famous Irish cliffs I'll discuss in a few paragraphs), but also the town of Portmagee, which is gateway to the Skellig Michael island of Star Wars fame.
The Burren: The Most Beautiful Way to Galway
Spoiler alert: Galway is an ugly city, and a boring one if you're over the age of 21. The great news is that this frees you up to spend the entirety of your time getting here from the Ring of Kerry along the coast. Specifically, the most picturesque stretch of coast on the way northward to Galway is The Burren, which stretches roughly from Doolin and the Cliffs of Moher to Kinvarra, with highlights along the way that include the tower of Doonagore Castle, the ruins of  Corcomroe Abbey and a lobster-with-Guinness lunch at Linnane's Lobster Bar.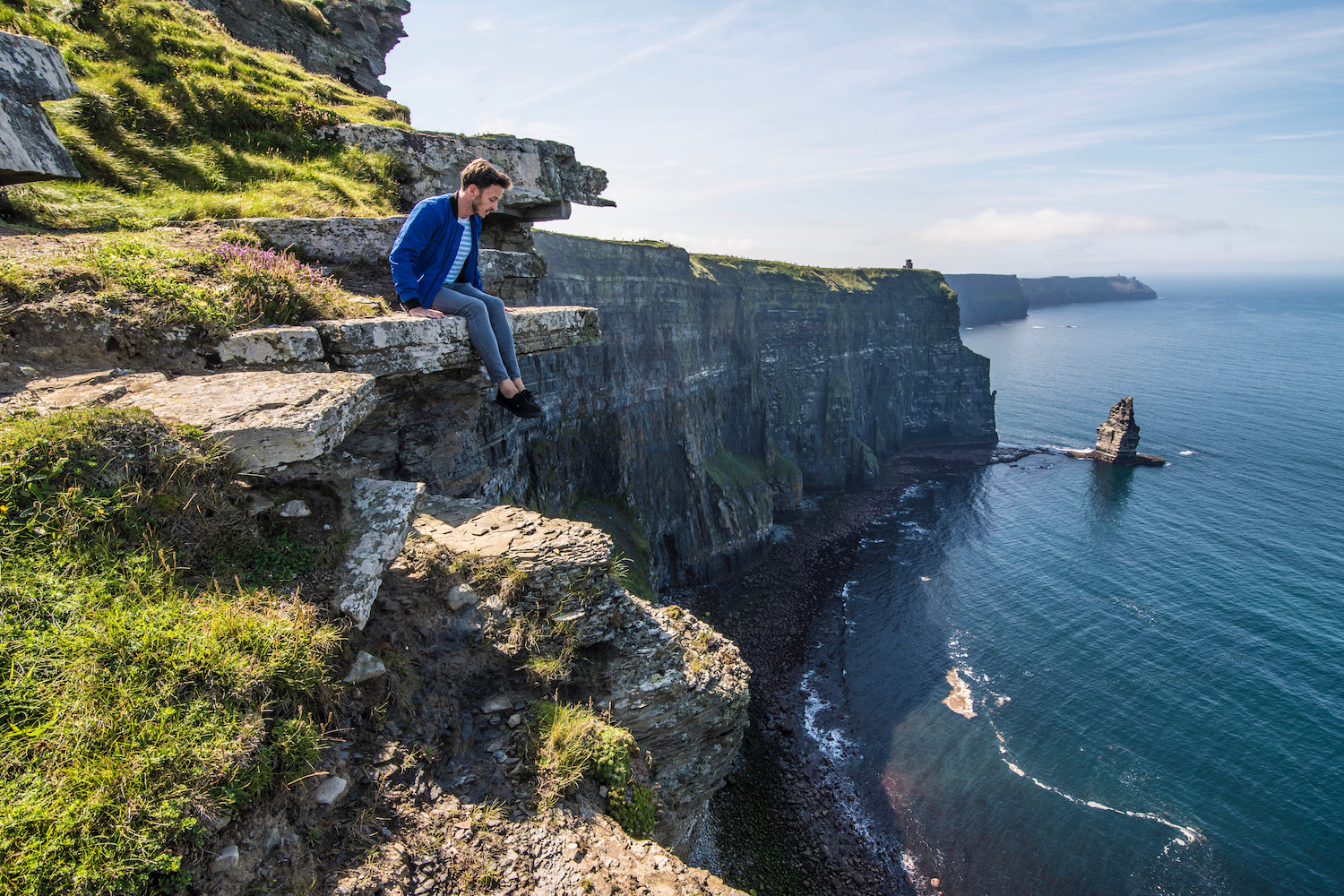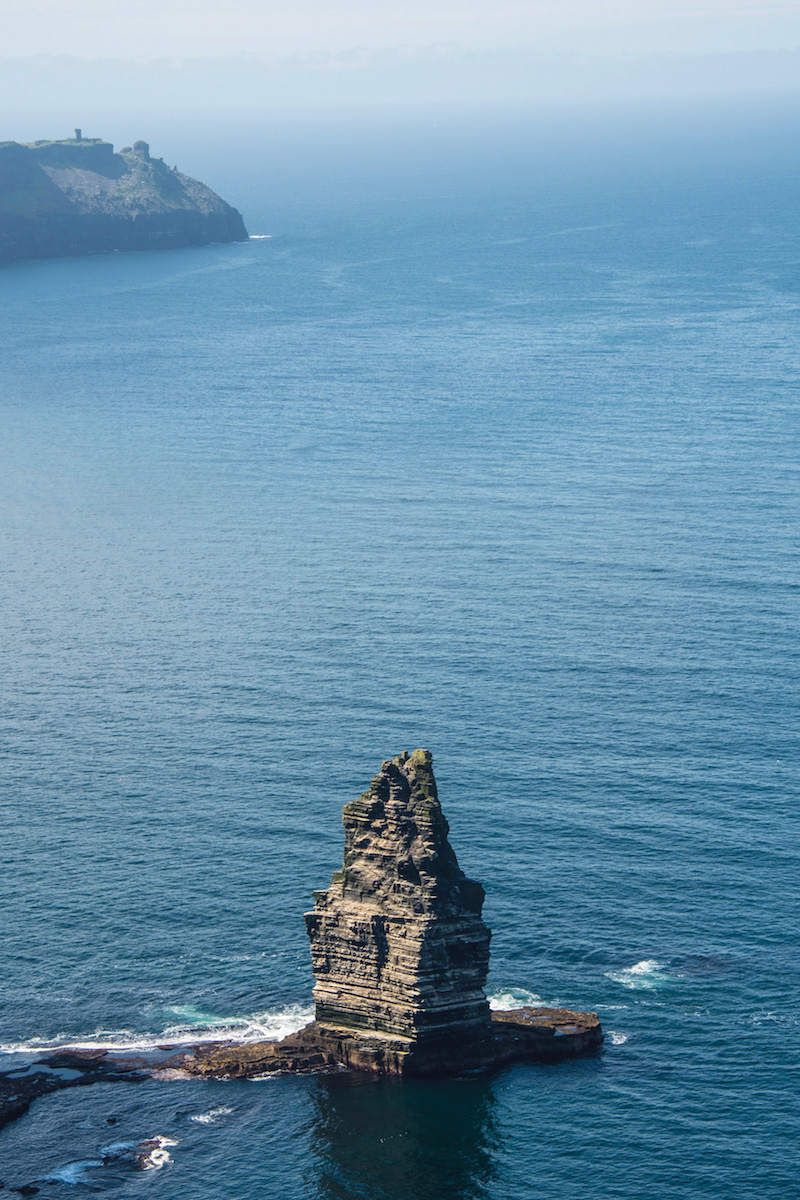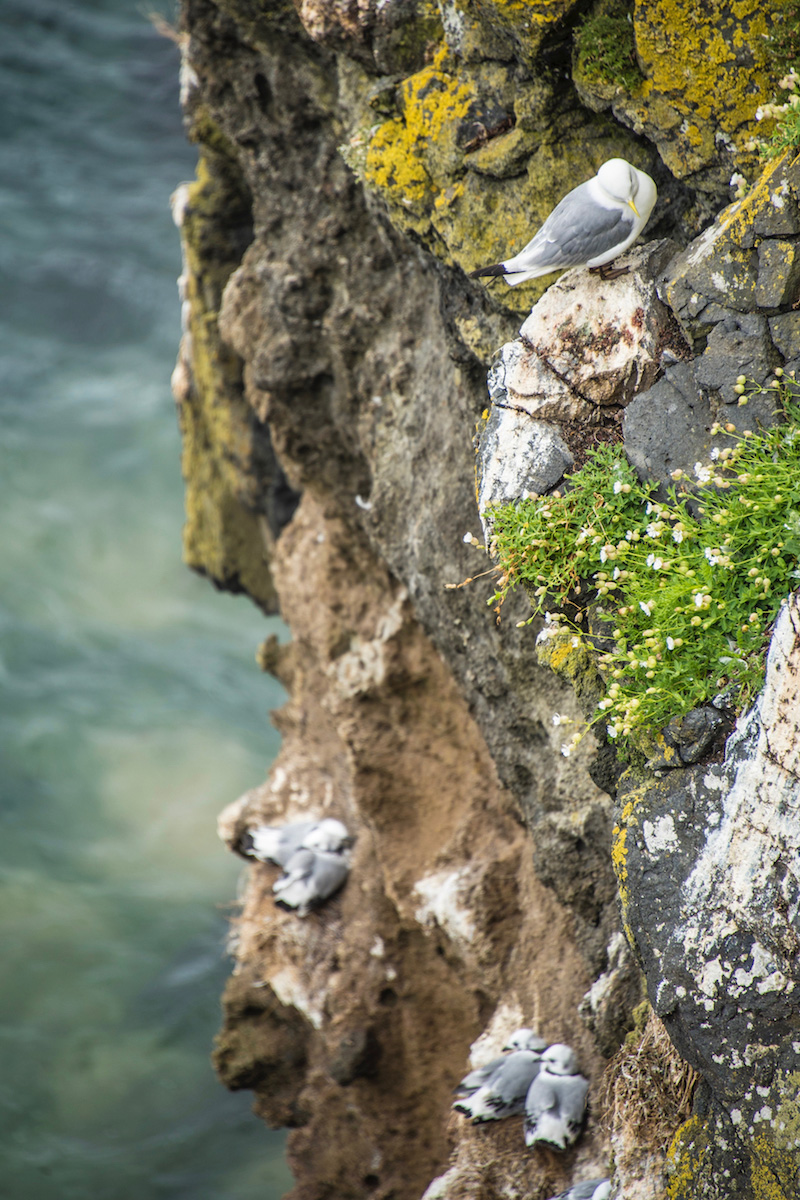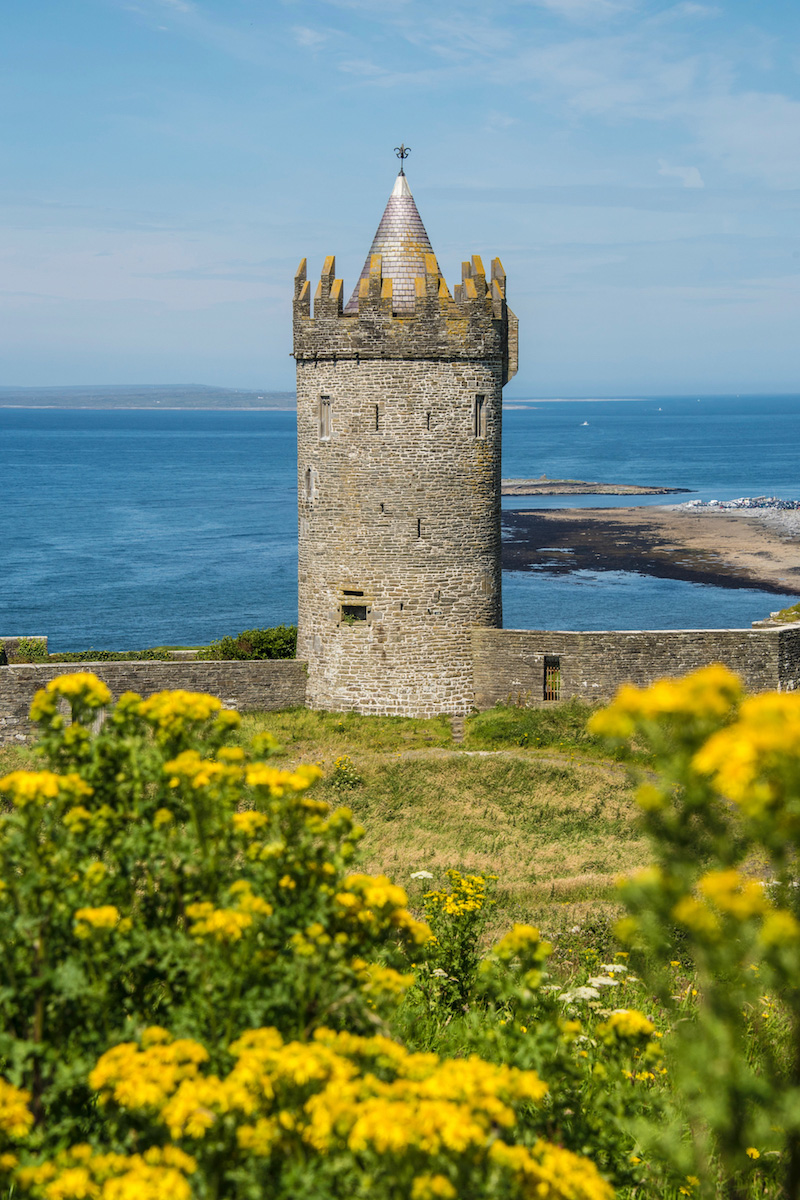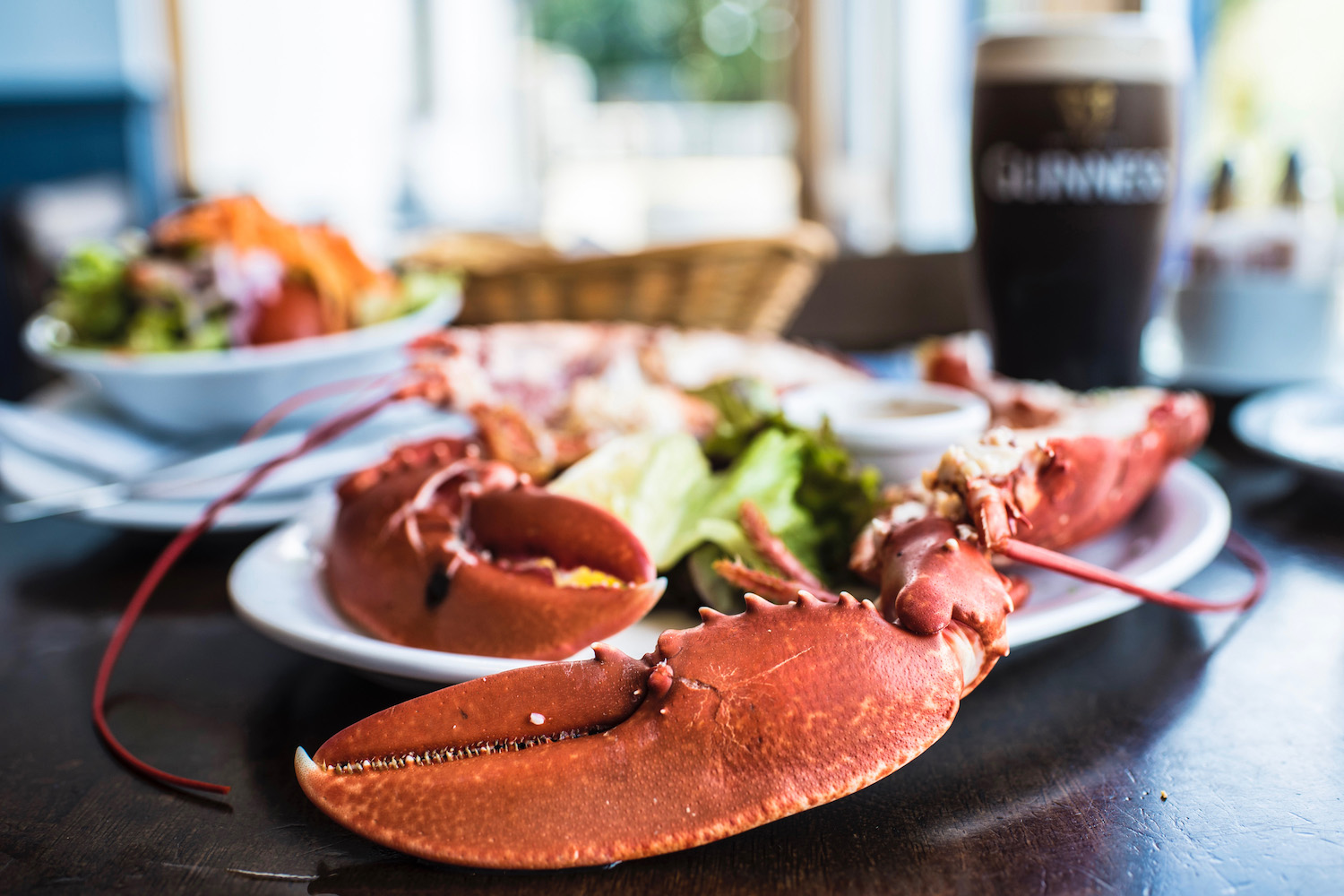 One tip for the Cliffs of Moher, to go back to Ireland's most famous tourist attraction for a moment, is that you needn't visit them at the crack of dawn as many other bloggers suggest. A good idea, however, is to avoid parking in the main lot (€€€) and entering via the official entrance. Instead, park your car near the farm you find about a kilometer north on R478 (but not in front of the "no parking" sign!) and walk a short portion of the southbound Burren Way trail to come up on the Cliffs the "back way," which in my opinion is a more beautiful vantage point—indeed, one of the most beautiful along the entire Wild Atlantic Way route.
From Galway to Donegal and Portrush: The Wildest Atlantic Way
After Galway is where the Wild Atlantic Way gets a bit messier. First, because many of the most sensible routings take you away from the coast. And secondly because by this point, you'll probably be sick enough of narrow, treacherous roads (and, cynical as it sounds, accustomed enough to seeing life-changing coastal scenery) by this point not to care.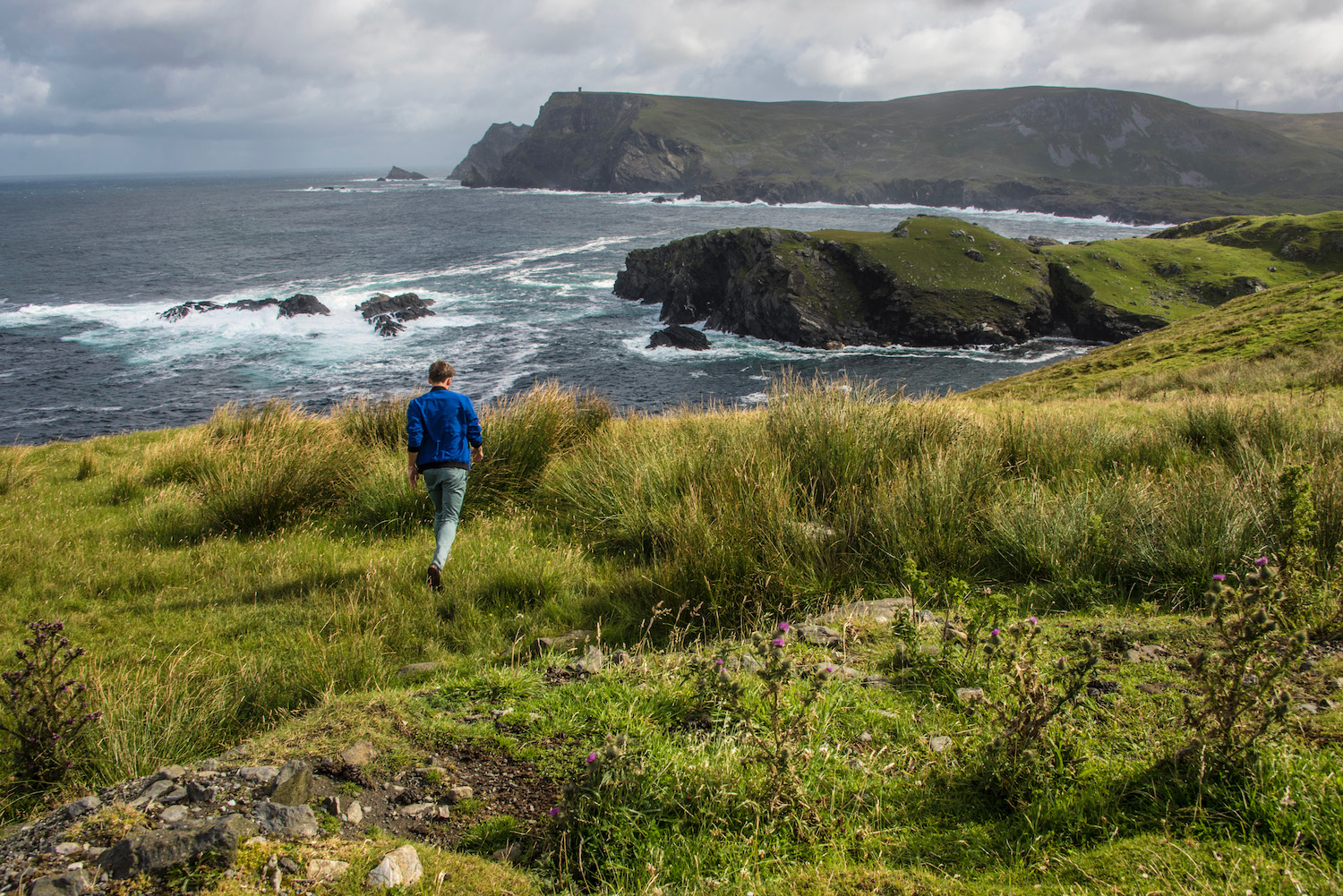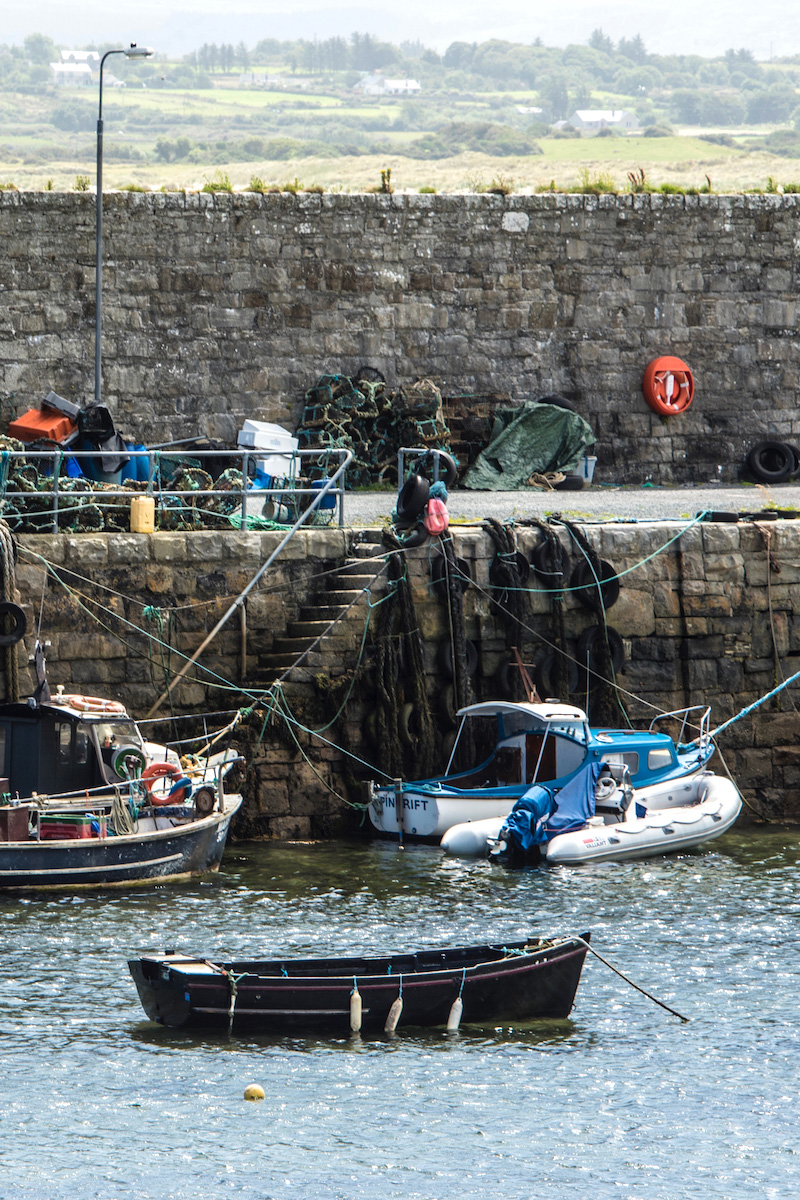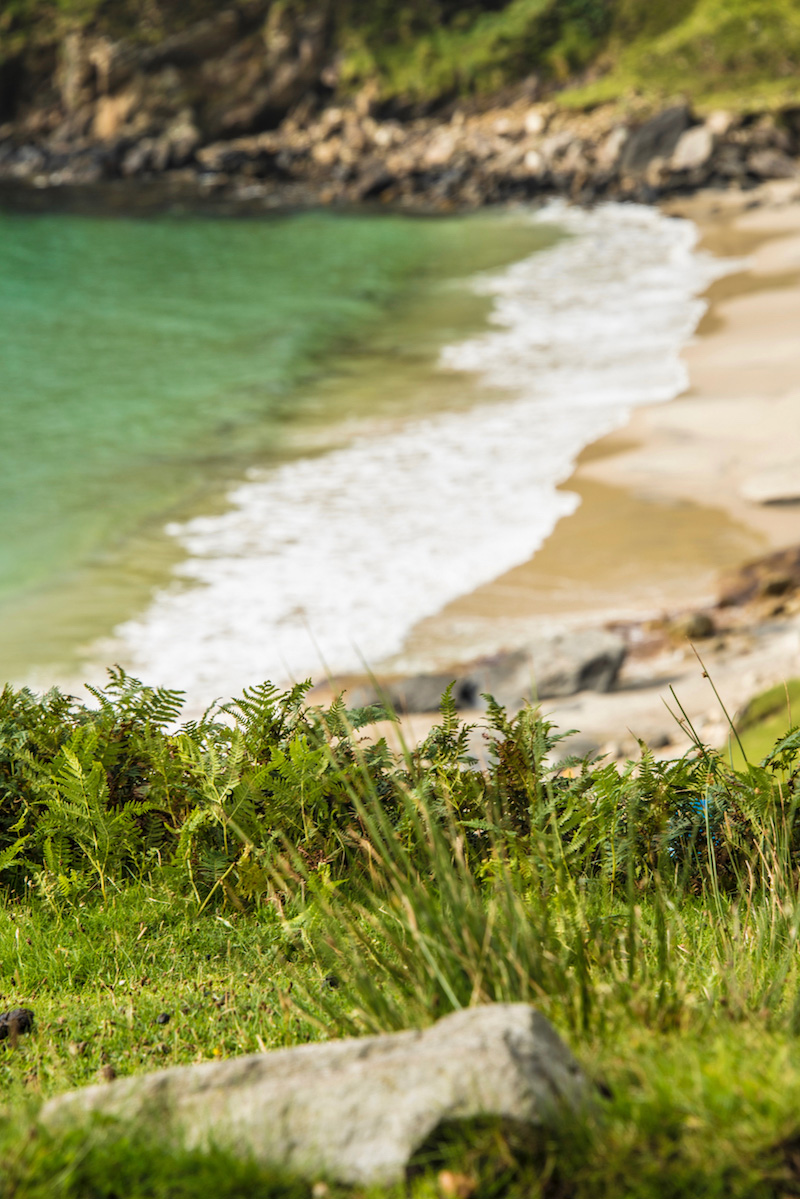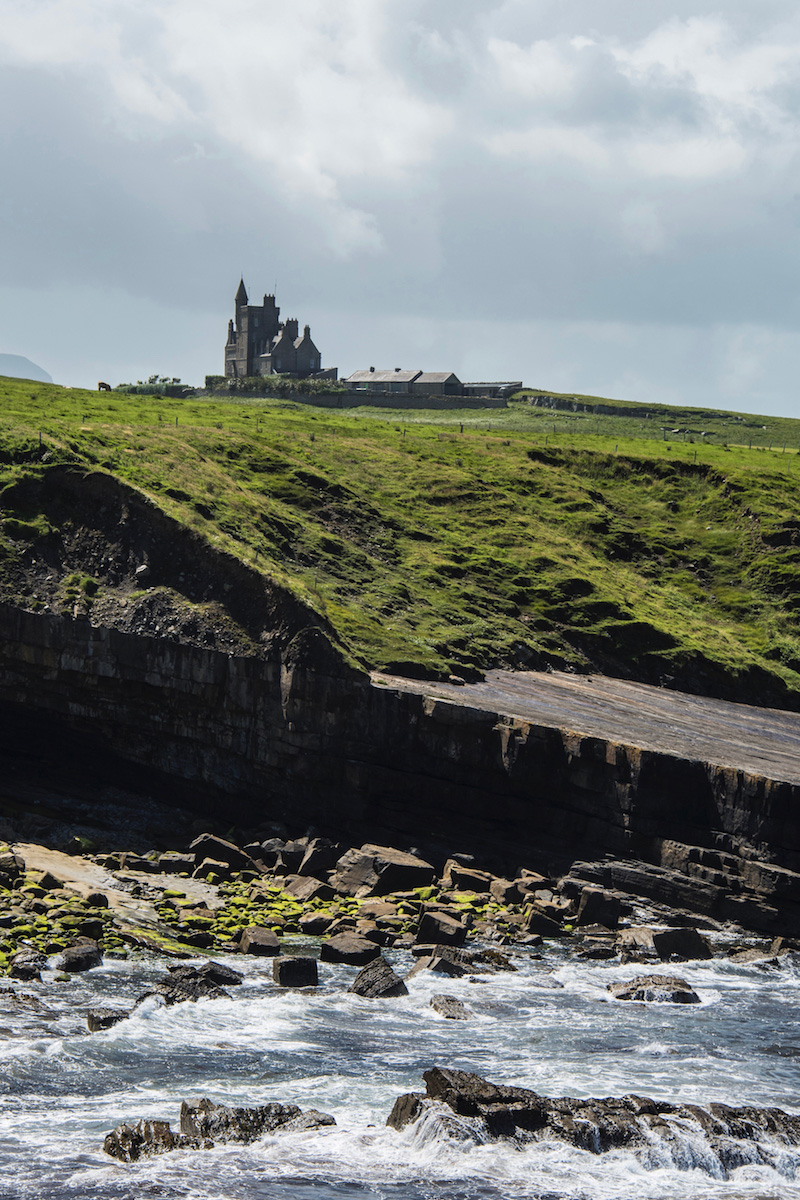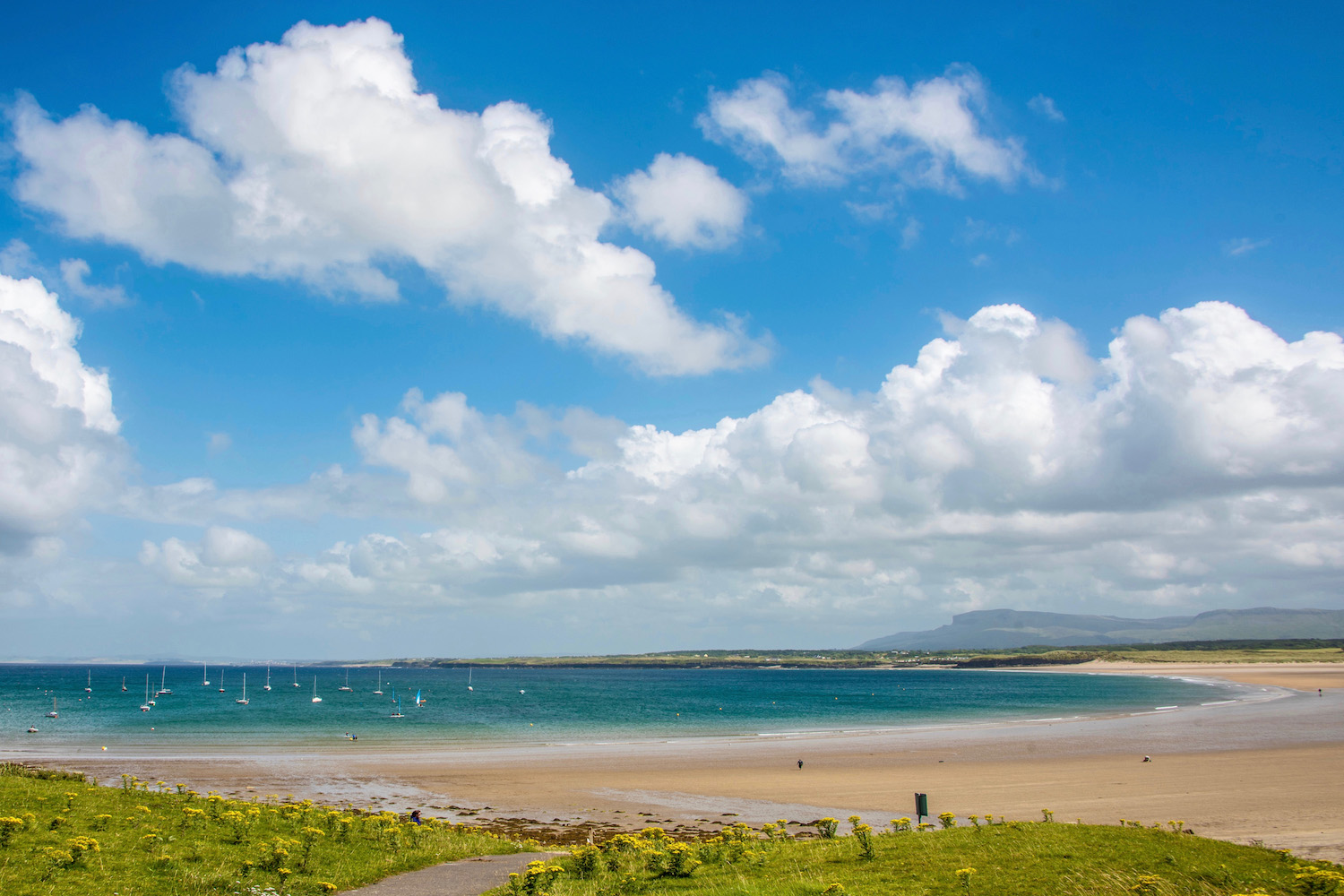 Another way to frame this is that if you drive exclusively along the coast all the way from Galway to Donegal and then to Portrush, it will take you five times as long as if you pick and choose highlights along the Wild Atlantic Way route. For me this entailed seeing places like Achill Island in County Mayo, Mullaghmore Head near Sligo and County Donegal's Slieve League (whose cliffs are actually taller than the Cliffs of Moher!), and skipping most (but not all!) of Connemara National Park and the Inishowen Peninsula, in spite of how charming those places are reputed to be.
Wonderful Wild Atlantic Way Route Itineraries
In one day
Discover the Iveragh Peninsula. Starting from Killarney, head westward along the Ring of Kerry in the general direction of Portmagee, making sure to stop at Caheersiveen on the way in and the Kerry Cliffs on the way out, and also to book your Skellig Michael boat trip well in advance (by which I mean months) if you want to do the "Landing" tour. Enjoy a late lunch or early dinner in charming Kenmare on your way back to your Ring of Kerry B&B.
In three days
Add to your day on the Iveragh Peninsula one on the Dingle Peninsula. Stop (in this order) at Inch Beach, the town of Dingle, and then at Dunquin and Ventry, whose Skipper Restaurant is a great spot to enjoy fresh seafood any time of the day. Sleep in Tralee, then wake up early on day three to take the fast route (i.e. through Adare and Limerick) to the Cliffs of Moher, so you can enjoy a leisurely afternoon taking in the attractions of the Burren, before spending your last night along the Wild Atlantic Way route in Galway (but, as I mentioned before, only for the sake of convenience—there's nothing to see here).
In five days
After a day each on the Iveragh and Dingle peninsulas and one along the Burren, depart at the crack of dawn from Galway. Stop at Ballynahinch Castle (which also gives you an enticing tease of the Connemara National Park) en route to idyllic Achill Island, then take the inland motorway to Sligo—both your afternoon drive and your lunch are near Mullgahmore Head, with night four's sleep occurring at a B&B somewhere in County Donegal. Spending the morning at Slieve League requires a bit of backtracking, but is worthwhile, particular if you decide to skip the Inishowen Peninsula as you make your way toward Portrush and into Northern Ireland.
Where to Go in Ireland (Besides the Wild Atlantic Way)
On one hand, the Wild Atlantic Way route will take up most of your time in Ireland, outside of Dublin (and, if you visit Northern Ireland, Belfast). Personally, I rented my car in the former and dropped it off in the latter, so in my case the Wild Atlantic Way (and other beautiful parts of the west coast of Ireland) were literally my entire trip outside the major cities.
Of course, Ireland's major cities are nothing to sneeze at. Whether you juxtapose Dublin's sophisticated literary history with its reputation and a rough-and-tumble beer-drinking city, or see just how far Belfast has come since the Troubles (and you might want to do this quickly, since the morons behind Brexit seem to be pushing for an arrangement that will see a border erected between Northern Ireland and the rest of it), balance the wildest part of Ireland with its stately cities.
The Bottom Line
"Wild Atlantic Way" is a great marketing slogan and an accurate descriptor of Ireland's west coast, but is so broad a term that it can be confusing for prospective Ireland road trippers. Whether you spend a day, three days or nearly a week here, choose a limited range of destinations, then fully immerse yourself in the Wild Atlantic Way route between them, rather than attempting to see it all. Still feeling flummoxed? Hire me to plan your trip to Ireland and let me sweat the details of your road trip along the Ireland west coast.