Many travelers are surprised to learn just how much ground they can cover with 10 days in Morocco. While it's true that 10 days is not enough time to see everywhere in the country, you can easily plan the perfect Morocco itinerary to fit within this span of time.
One reason for this is that many of the things to do in Morocco co-exist within a relatively small footprint. From exploring the exciting medina squares of cities like Marrakech and Essaouira, to riding camels into the Sahara Desert, the top Morocco destinations are all within a manageable distance of one another.
No matter how you imagine seeing Morocco in 10 days, it's time to manifest it into reality—and that's exactly what I'm about to help you do.
Practical Matters
When to Visit Morocco
The best time to visit Morocco is up for debate, but most travelers will want to avoid the country between about May and September, when the heat can be difficult to bear. On the other hand, certain places in Morocco (namely the Sahara Desert) can be extremely cold between about December and February, which means the months like March, April, October and November are the ideal time to visit Morocco in terms of comfort, though prices can also be high as a result.
Where to Stay in Morocco
One thing that's surprised me, as Morocco gets more and more popular, is how affordable the majority of Morocco hotels have remained. Or riads, I should say, as the converted traditional residence buildings where many of the best hotels in Morocco currently reside are known. Some of my favorite Morocco riads include Riad Itrane in Marrakech and Riad Baladin in Essaouira. On the other hand, I also love the simple desert camps in which you'll sleep if you take one of the desert tours I'll describe in a few paragraphs.
How to Get Around in Morocco
During your 10 days in Morocco, you'll use a variety of transport methods from trains (including some high-speed ones!), to inter-city buses, to shared grand- and petit-taxi cars, to camel back (of course!). The diversity of options to get around Morocco can be confounding at first, but it makes perfect sense given how diverse and colorful the country is as a whole. After your Morocco itinerary gets underway in earnest, this might even start to seem normal!
Money, Costs and Communication
Whether you're backpacking Morocco or taking a more luxurious trip, you'll spend less than you probably assume to see Morocco in 10 days. Morocco uses the Dirham, which trades at about 9.5 to the US dollar as of July 2019, and can be withdrawn from ATMs throughout the country, or exchanged with minimal commission at booths in major cities. While travelers on the low end of the cost spectrum can get by on as little as 500 MAD per day, even luxury travelers rarely spend more than 2,000 Dirham per person, per day.
Wi-Fi is increasingly prevalent in Morocco, though buying a Morocco SIM card (which you can purchase at Casablanca airport, as well as retail outlets of cellphone companies like Orange and Maroc Telecom within cities) will make your 10 day Morocco itinerary a lot smoother. In terms of literal communication, while the official language of Morocco is Arabic, most everyone speaks French; Spanish and English are pretty widely spoken as well.
Is Morocco Safe?
Many travelers email me with one question: "is Morocco safe to visit?" The answer is yes, though there are some caveats. For example, while Morocco has remained mostly impervious to terrorist insurgency due to the country's strong monarchy, places like the disputed territory of Western Sahara and locales deep in the Atlas Mountains are no man's lands where security can be unpredictable. If you're a woman planning to travel alone in Morocco, you should be prepared for frequent (though mostly innocuous) sexual harassment—I wish I could tell you differently.
Where to Go With 10 Days in Morocco
Marrakech
Your Morocco 10 day itinerary will begin in Marrakech—well, kind of. The majority of international flights to Morocco land in Casablanca (a city which, in spite of its Hollywood reputation, is not particularly glamorous), from which it's less than three hours by train to Marrakech.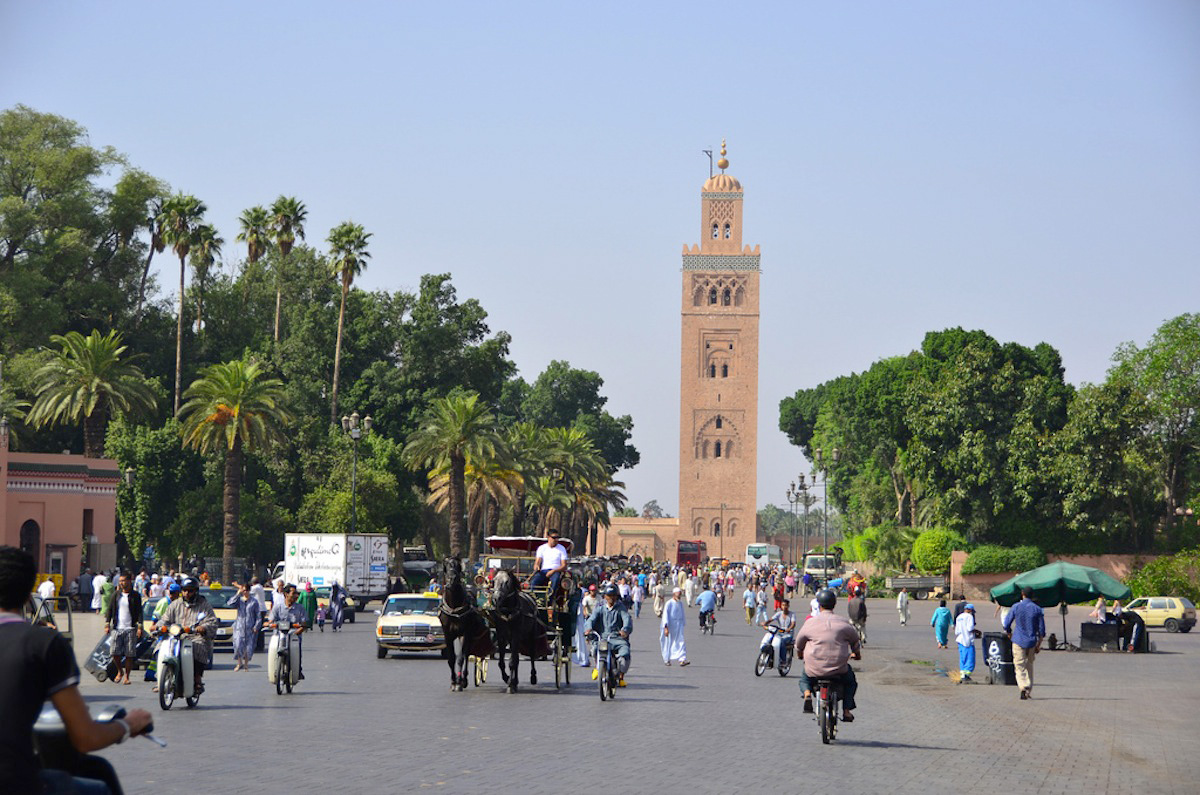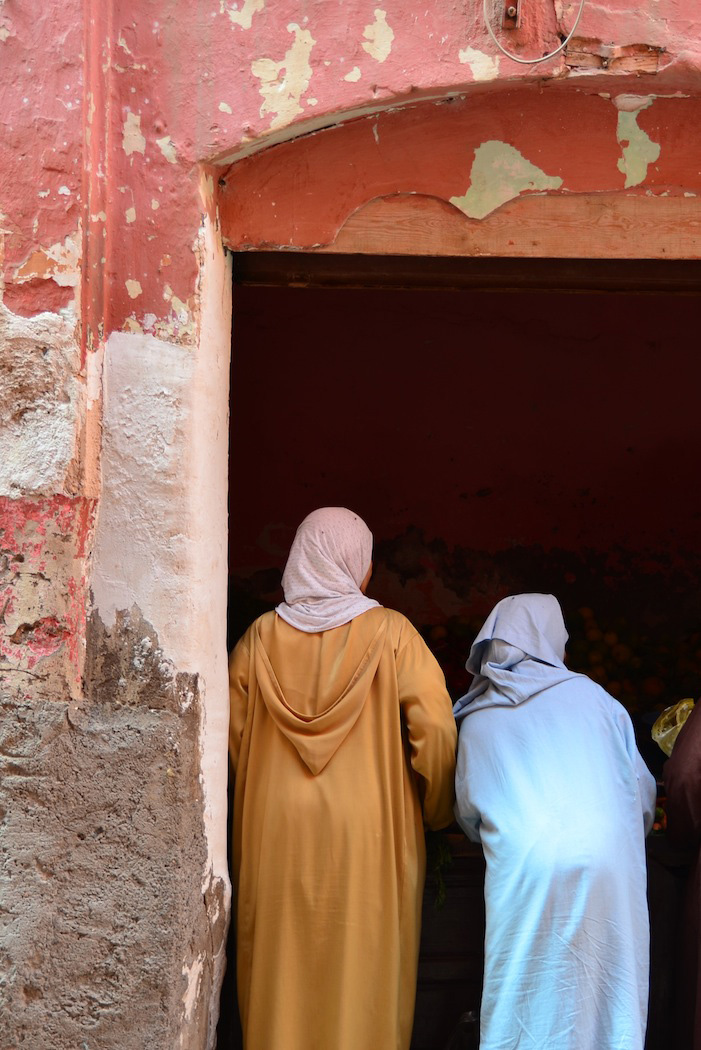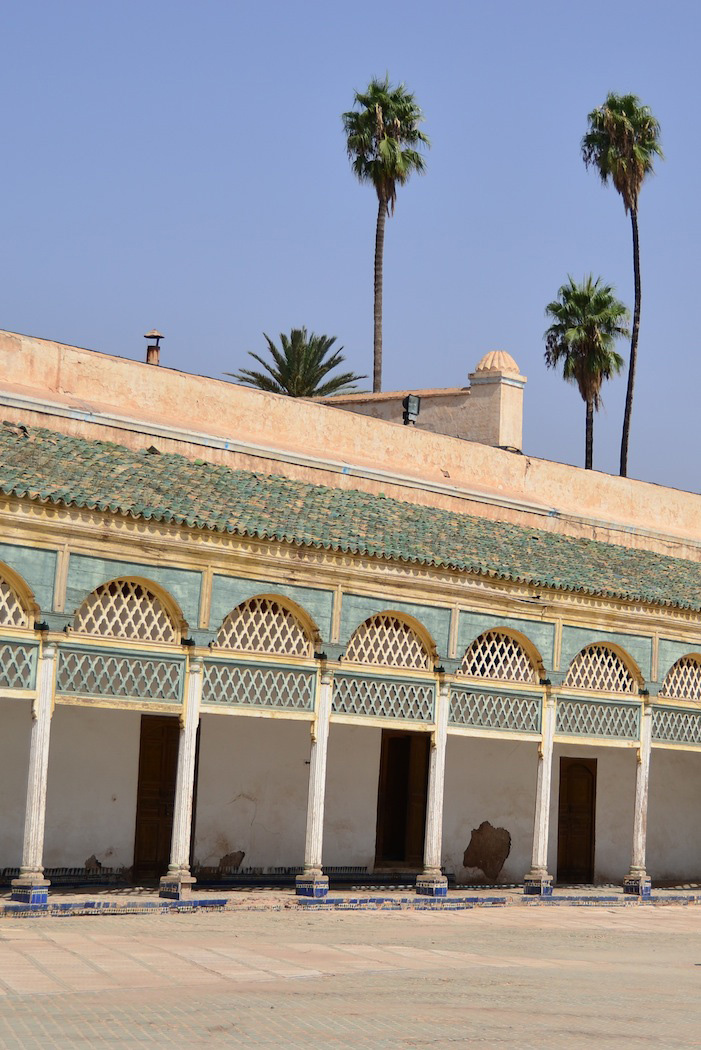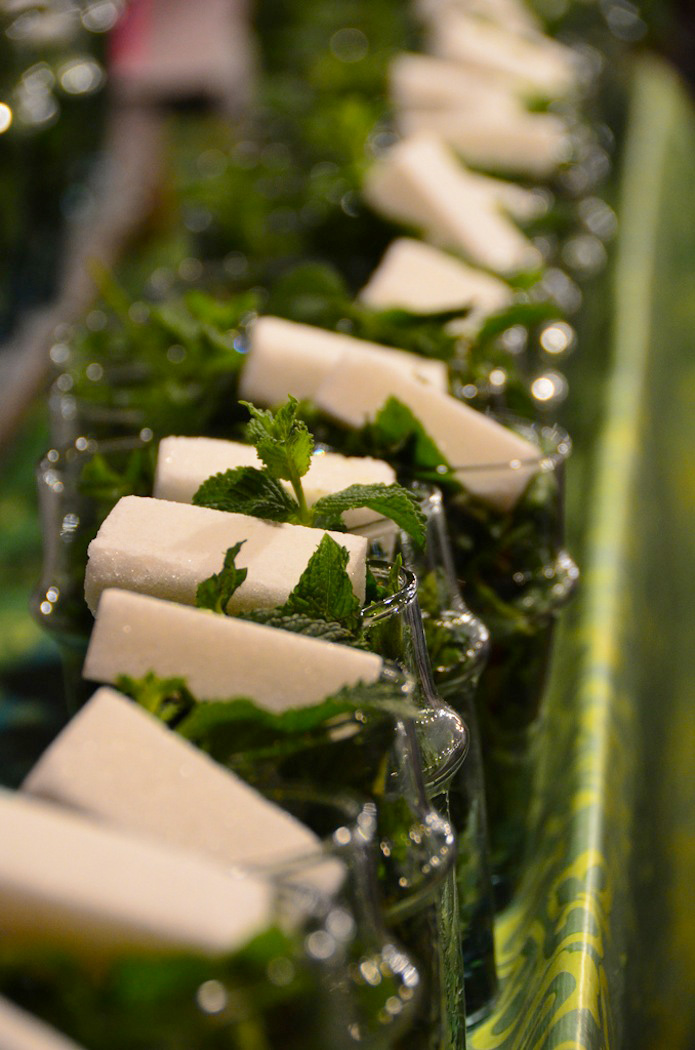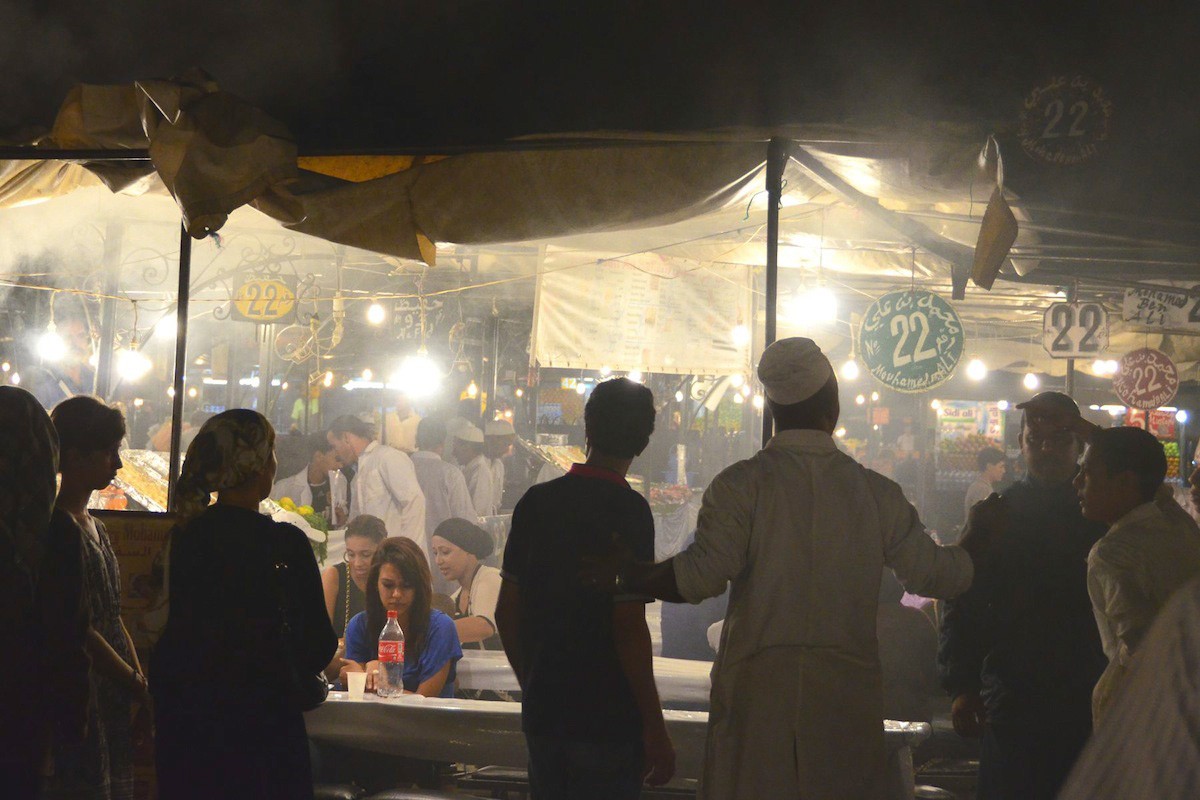 I've written a separate post on things to do in Marrakech, but I'll give you a preview here. Most travelers begin with dinner in Jemaa El-Fnaa Square, peppering their next one or two days in Marrakech with attractions like Bahia Palace and Koutoubia Mosque, and optionally taking day trips from Marrakech to places like Majorelle Garden and even the Atlas Mountains.
Essaouira
If you're looking for Morocco beaches, look no further than Essaouira, a coastal town a few hours west of Marrakech that's home to some of Africa's most haunting coastal scenery. This is not only due to the ancient Essaouira Citadel that sits right along the coast (which has been a filming location for Game of Thrones) but the mist that tends to hover here, and the countless seagulls that fly by.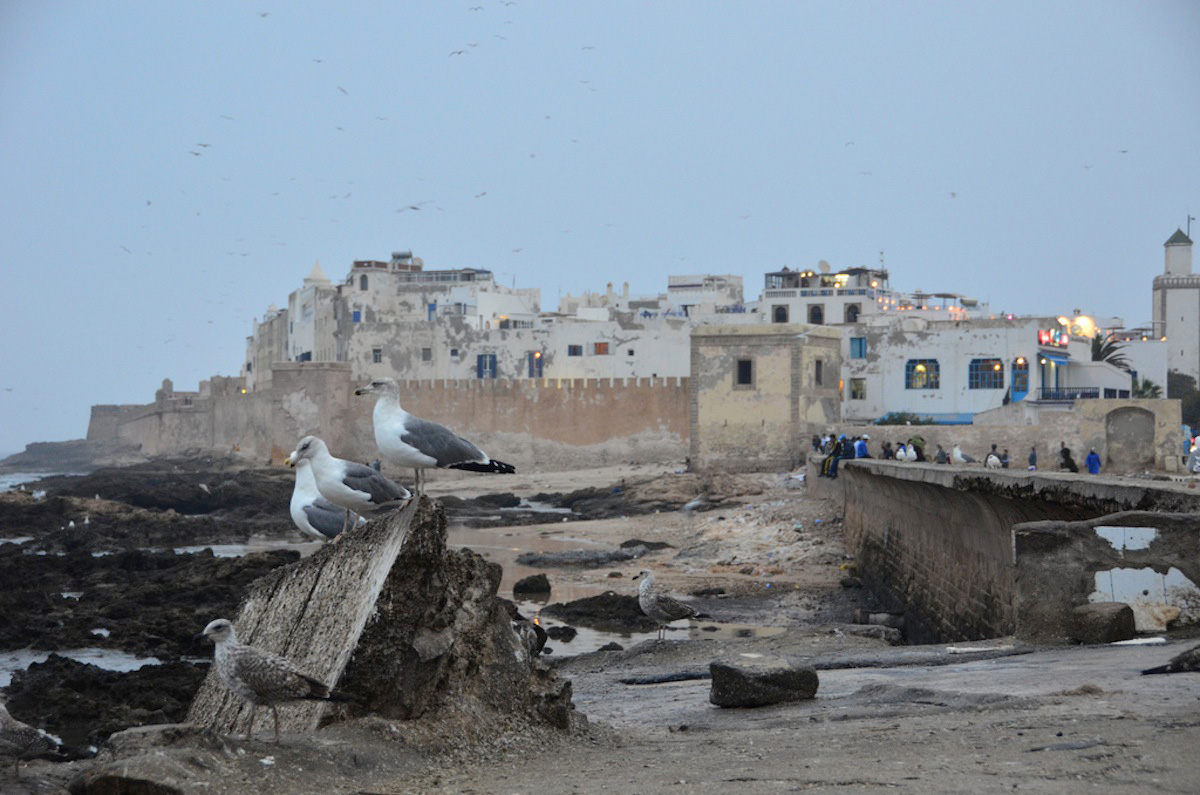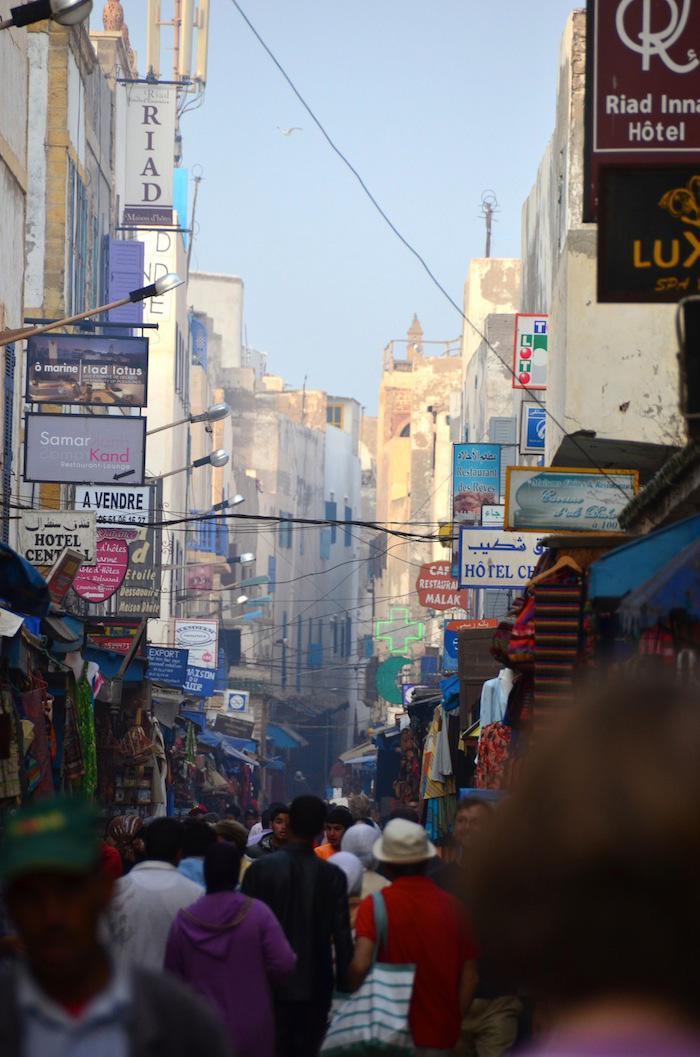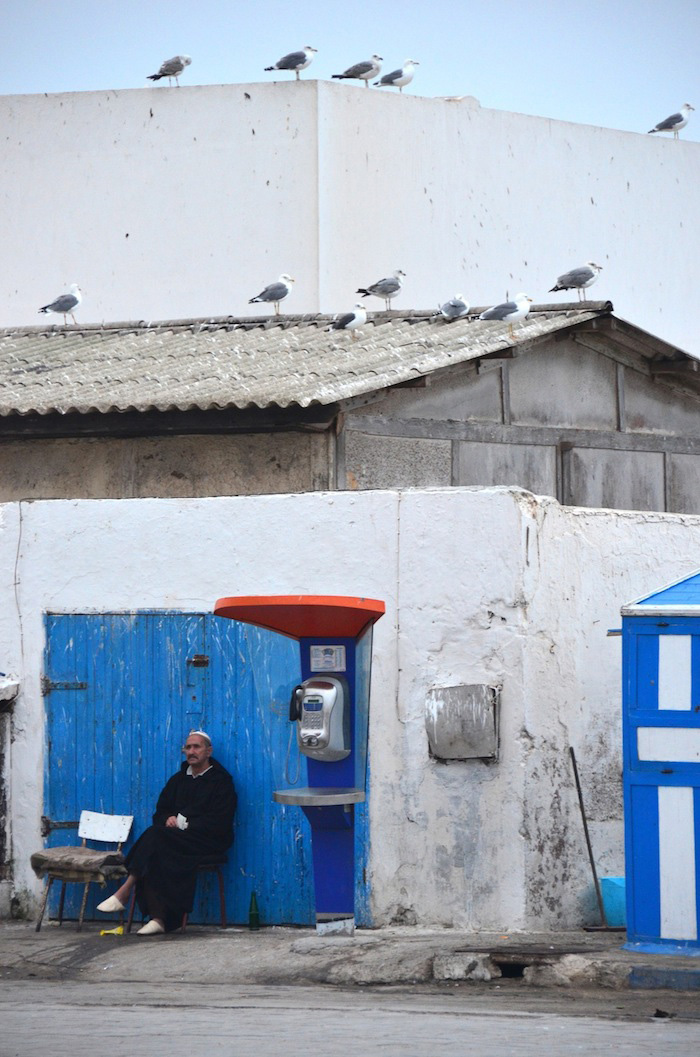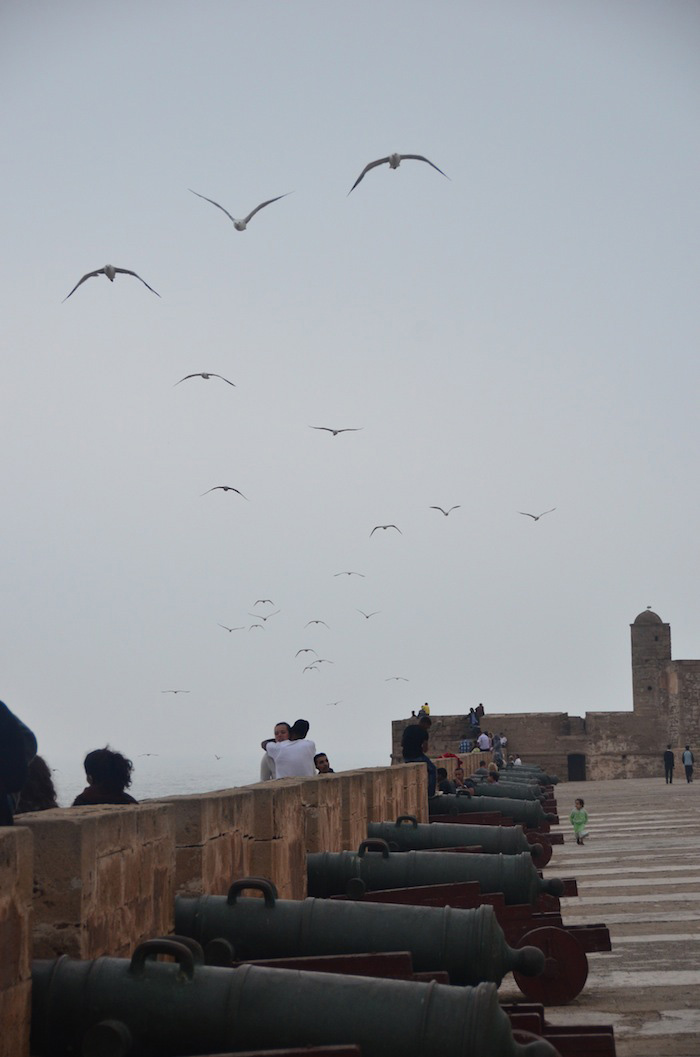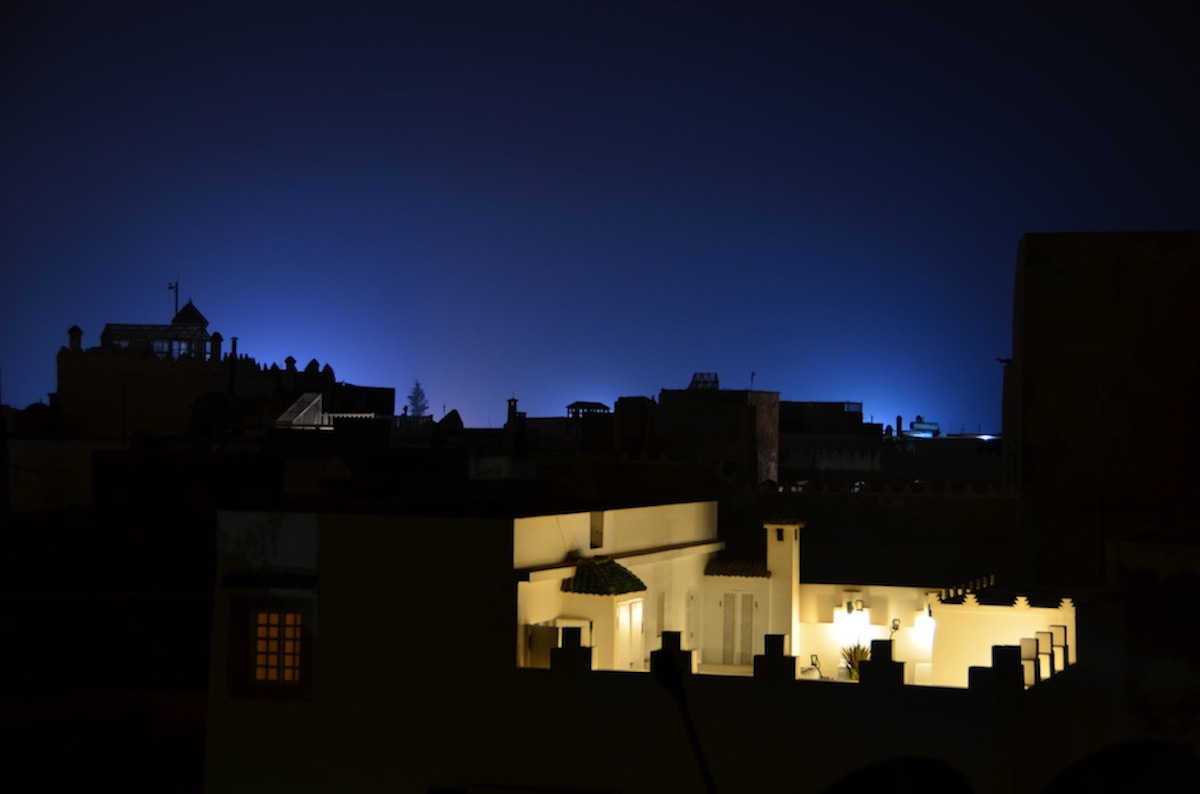 Well, that's actually a lie—I mean that you should look no further. To be sure, while Agadir (which sits a couple hours south of Essaouira) isn't necessarily among the best cities in Morocco, it is the country's de-facto surf hub. To say nothing of the nearby Paradise Valley, said to have been named as such by none other than Jimi Hendrix.
The Sahara Desert
Regardless of what else you do with you 10 days in Morocco, you can't come to Morocco and not ride into the Sahara Desert on camelback. As I describe in the post I've written about desert tours in Morocco, the minimum amount of time you need to do this, realistically, is two days and three nights. Allow me to explain what you should expect on your tour.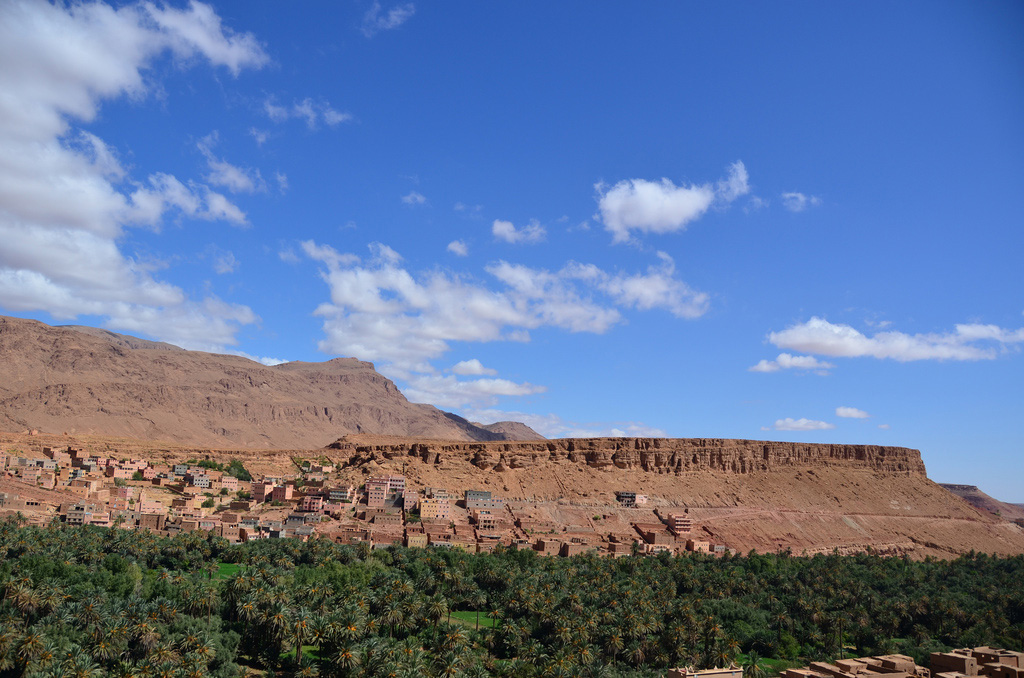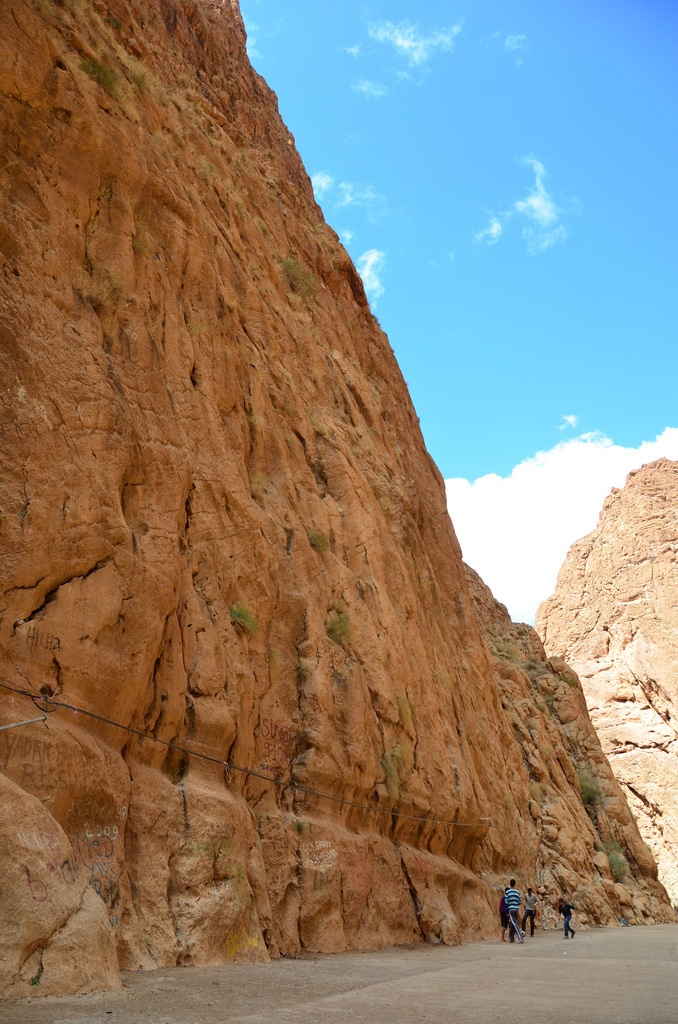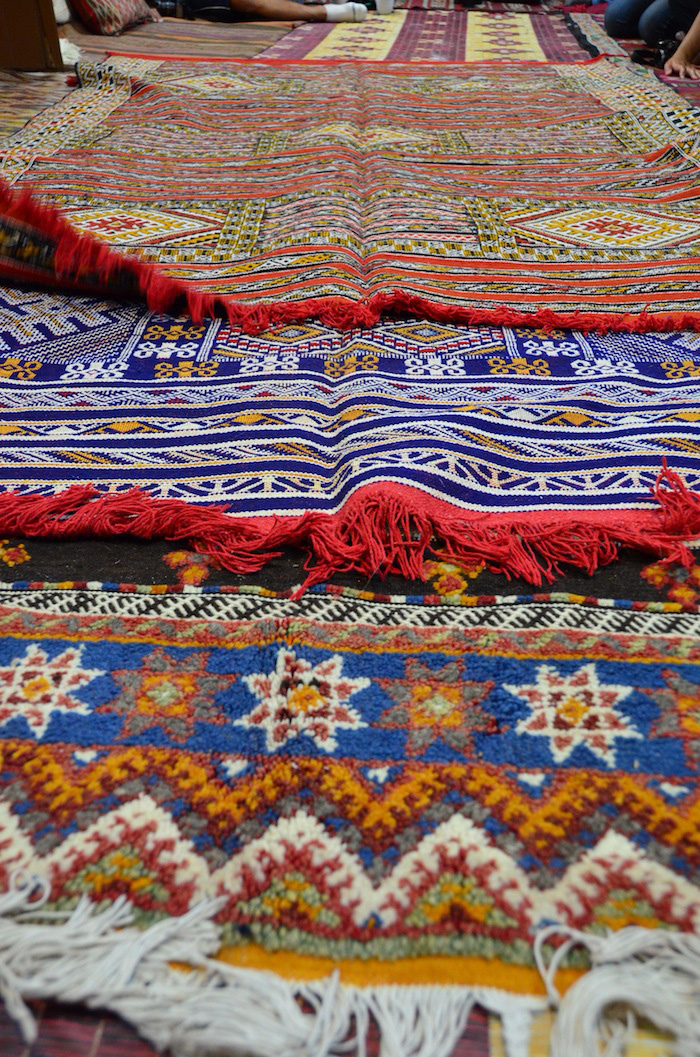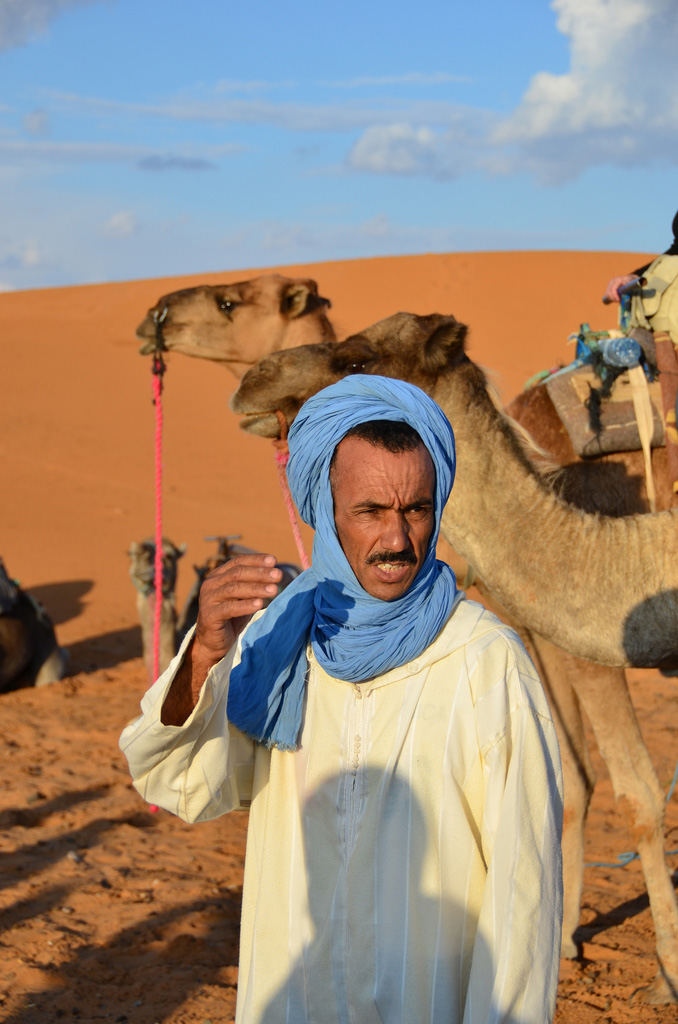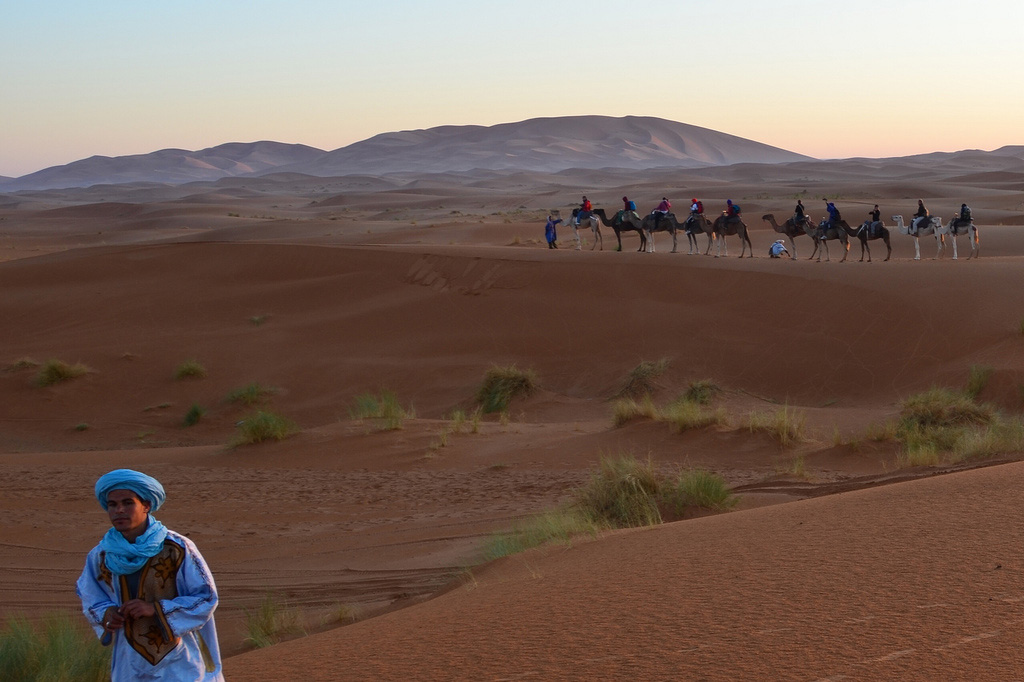 Starting on morning one from Marrakech, you'll travel over the Atlas Mountains, passing iconic Ouarzazate (which you might recognize from more than a few movies) en route to Dades Gorge, where you'll spend the night. From here it's a long day of driving, through a desert that goes from being rocky to dune-y, ending in Merzouga, where you'll board your camel bound for the desert camp of a local Berber family.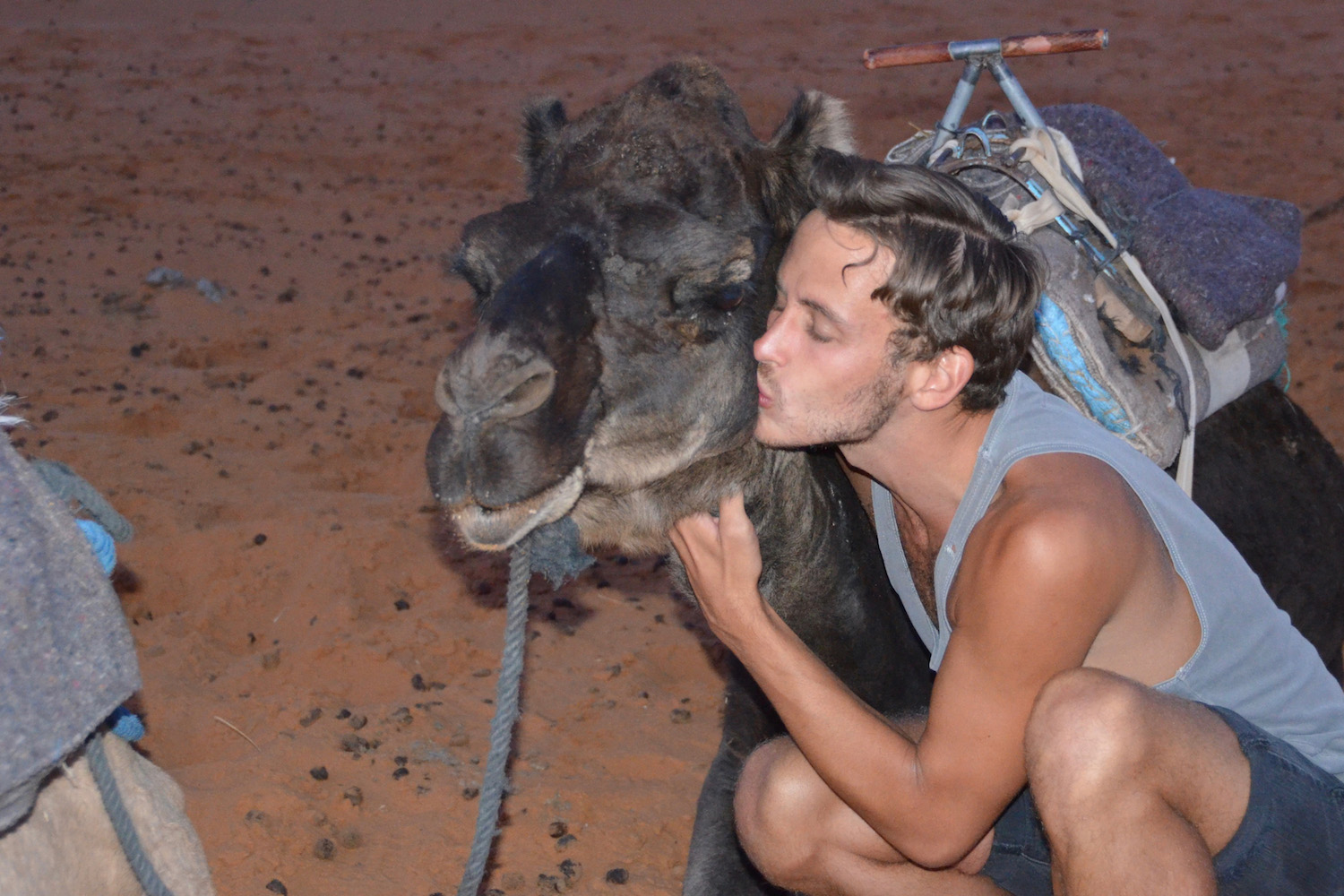 After guests sleep in the desert, most Morocco desert tours conclude with an all-day drive back to Marrakech. However, you could also travel via Er-Rachidia to Fès, where you can continue your Morocco travel itinerary by traveling to the truly unique mountain town I'm about to describe.
Chefchaouen
If you're interested in hiking in Morocco but don't have a lot of time to spend in the Atlas Mountains (hey—when it comes to your Morocco itinerary, 10 days isn't that long!), you can hike up to a viewpoint over the mountain town of Chefchaouen, which in spite of its small size has become one of the top places to visit in Morocco. Painted in beautiful blue colors, for a reason some ascribe to Jewish mysticism and others mosquito repellence, Chaouen (as locals often call it) is perhaps the most Instagram-perfect destination in Morocco.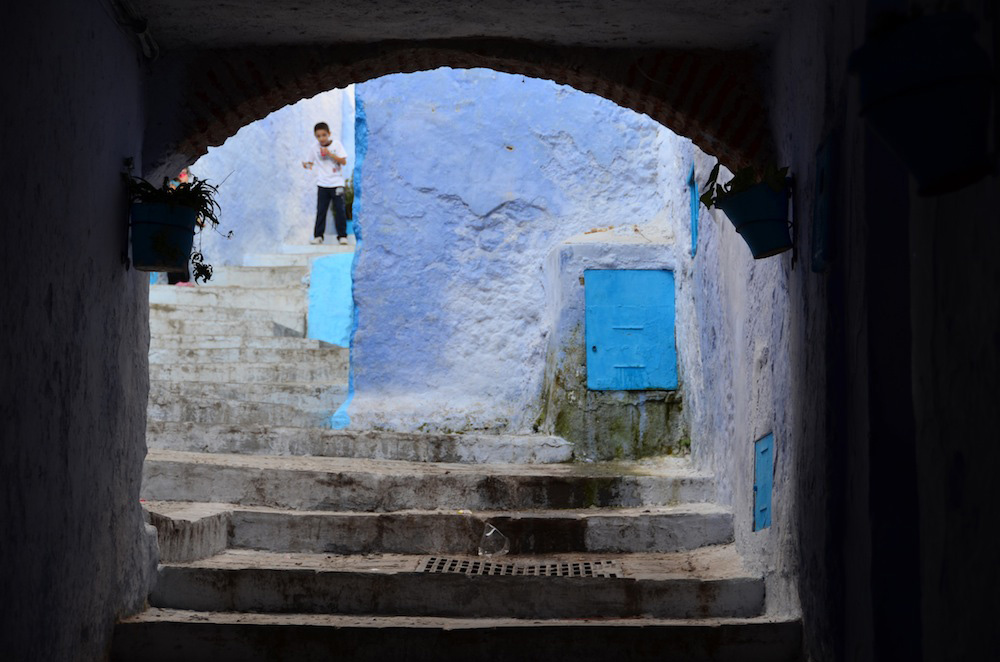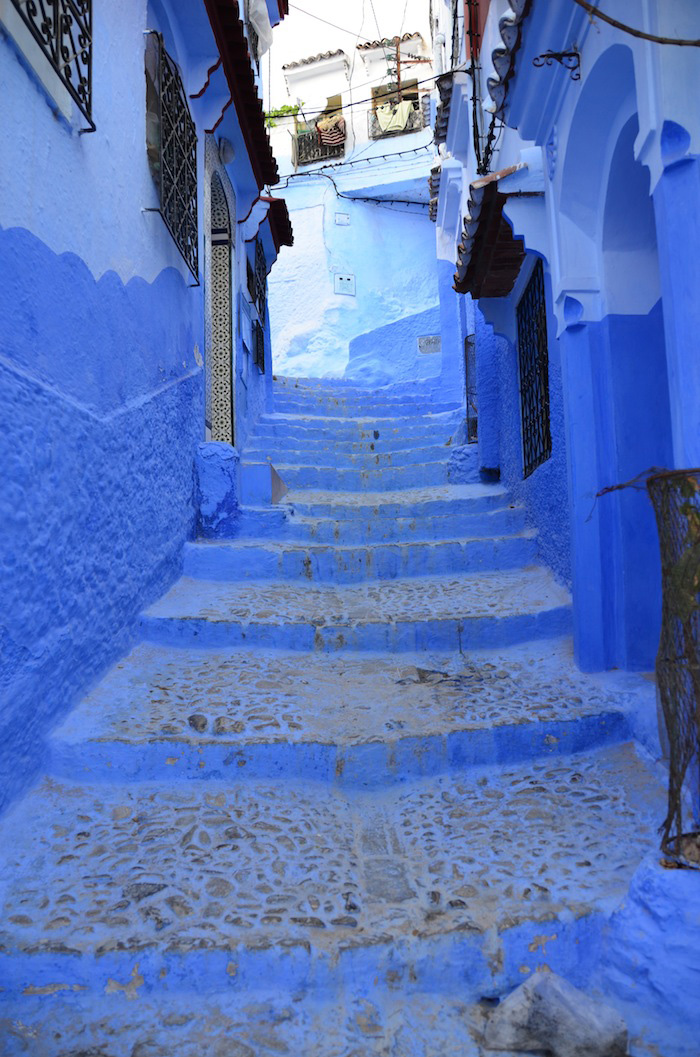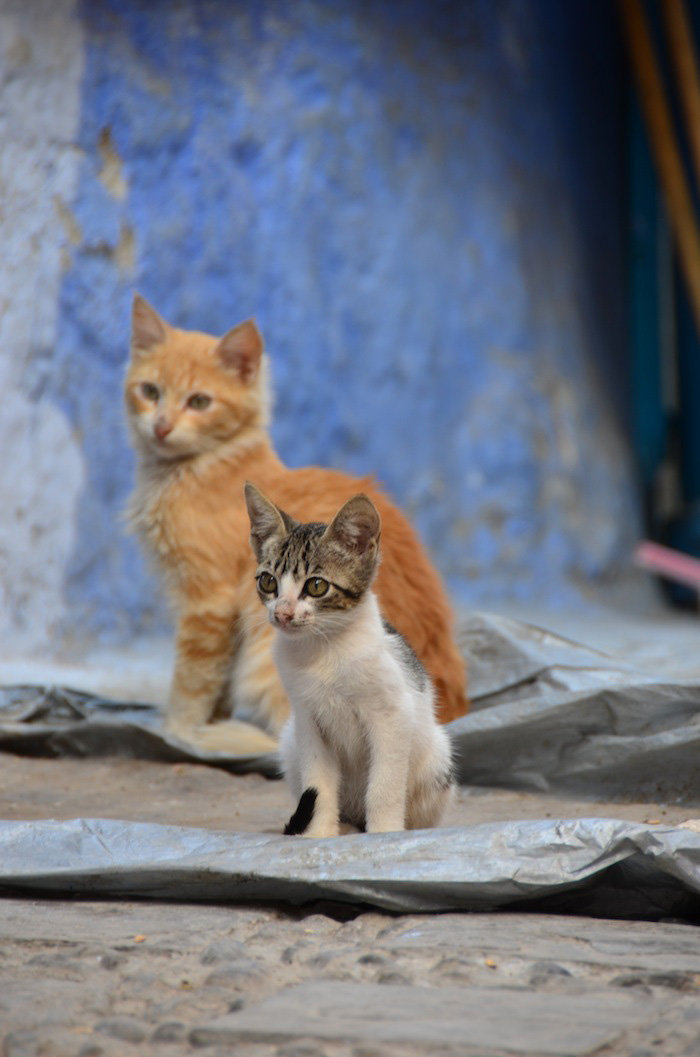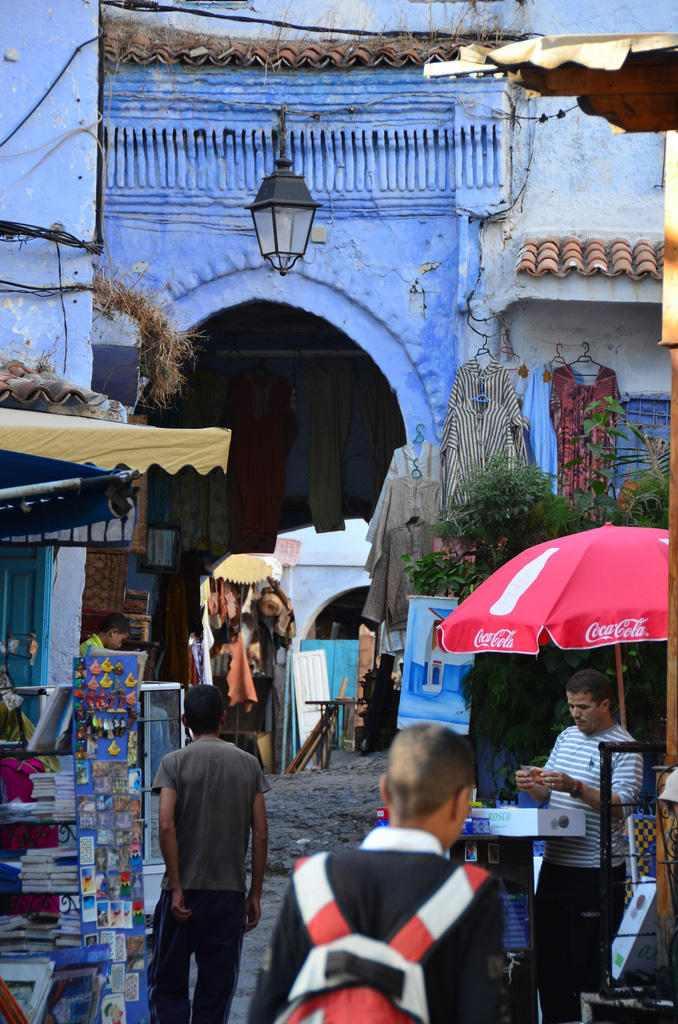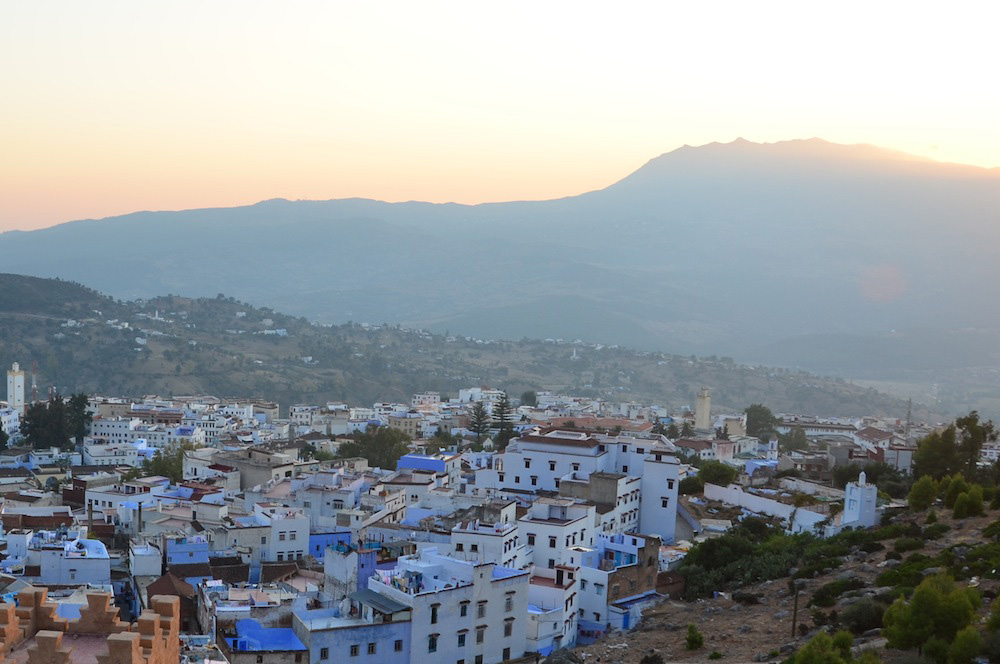 Of course, social engagement is not the only reason I recommend you add Chefchaouen to your Morocco itinerary 10 days (or so) in length. In addition to hosting attractions like the thundering Ras el Maa waterfall, Chefchaouen is simply the perfect place to wind down after a whirlwind trip through Morocco—the blue is not only beautiful, but conducive to next-level chilling.
Other Places to Visit in Morocco
I've outlined many of the best cities to visit in Morocco, but I didn't mention them all. For example, I haven't recommended you spend much time in Casablanca (which is pretty boring, in my opinion, excepting the Hassan II Mosque); I also haven't mentioned Fès (a charming, though somewhat un-essential destination or the Moroccan capital of Rabat, which I imagine would be a great place to live, but didn't thrill me much when I visit.
In truth, unless the answer to how many days in Morocco you want to spend is greater than 10, you probably want to stick with the core places I've recommended. On the other hand, if you can spend two or even three weeks in Morocco, you can plan a more comprehensive trip and not feel stressed out about it. When it comes to travel in Morocco, how many days you spend is a direct function of how many destinations you plan to visit.
How to Plan Your Morocco Morocco Itinerary
I've tried to arrange this Morocco itinerary in a logical and easy-to-follow way, but let's face it: There are many variables involved in traveling to Morocco, and your trip might simply be more complicated than others. Several factors can compound this further, including the airport where you enter Morocco, the places you want to visit and even your Morocco travel budget.
As far as how many days to spend in Morocco is enough? I've obviously laid out a Morocco 10 day itinerary, though if you have more than 10 days, Morocco has plenty more to offer you. It's not so much a question of how long to spend in Morocco as it is what your appetite for adventure—and your availability—is.
Other FAQ About Your Trip to Morocco
How much is a trip to Morocco?
The average traveler can expect to spend around 100 USD per person, per day in Morocco. Using this estimate, you can expect to spend around $1,000 for a 10-day trip to Morocco, not including the cost of flights to and from the country.
How many days do you need to visit Morocco?
I've built this Morocco itinerary around the idea of spending 10 days in Morocco, but the real answer is that you should spend as long in Morocco as you can. Two or three weeks in Morocco will empower you to explore secondary destinations like Tangier, Casablanca and Agadir, while even a week in Morocco is enough to visit Marrakech and camp in the desert.
What is the best month to visit Morocco?
Morocco has perilously hot summers and surprisingly cold winters; I prefer a happy medium. As a result, I believe the best month to visit Morocco is either May or October, "shoulder" months with plentiful sunshine and relatively warm weather, but without the extremes present in more popular times of the year.
The Bottom Line
No matter how you end up arranging your 10 days in Morocco, this is one trip that's going to change your life. Watch the sun set behind the Marrakech medina as you dine on savory tajine, or look out on the misty North Atlantic from the ancient fortress walls of Essaouira; ride a camel into the dunes of the Sahara, or get lost in the shades of blue that color the cityscape of Chefchaouen. Morocco is calling—and now, with this 10 day Morocco itinerary, you're ready to answer. Want custom help planning your trip, no matter how many days in Morocco you plan to spend? Consider hiring me as your Travel Coach!