The Ultimate Alberta Road Trip
I haven't owned a car in over six years, which makes many people think I hate driving, or even that I'm incapable of it. Not so: I love driving and, in my own humble opinion, I'm quite a good driver. I'm just not a huge fan of the financial and legal woes that accompany vehicle ownership—except for when the topic of an Alberta road trip comes up.
I especially love road trips, so I was ecstatic when Travel Alberta told me they would be renting a car for me to explore their province on my recent trip there. Alberta, in spite of its imposing size, proved to be ideal road trip territory, with a variety of landscapes, cultures and activities—and, frankly, far less barren farm land than I expected.
If you're headed to Alberta and aren't sure where to begin, continue reading to see some amazing Alberta road trip ideas. Alternatively, if your main Alberta interest is Banff National Park, read my article about Banff hikes to get your blood pumping.
Practical Matters
When to Take an Alberta Road Trip
When it comes to taking a road trip, Alberta is most popular during the summer months of July and August. However, I personally found autumn (late September-early October) to be very gorgeous, and not just because of the blazing yellow mountainsides. Winter is a popular time to visit Alberta, too, especially if you're a skier. Just keep in mind that driving can be hazardous during this time of year!
Where to Stay During Your Alberta Road Trip
All Alberta road trips have a different shape, but there are a few places most everyone stays. I like to juxtapose a chic stay at boutique Calgary properties like Hotel Elan with the rustic Banff Park Lodge in Banff and Canalta Jurassic in oddball Drumheller. In Waterton Lakes National Park, meanwhile, the historic Prince of Wales Hotel is as much a landmark as it is a comfortable place to stay.
Alberta Road Trip Rental Cars
Whether you take a 3 day road trip from Calgary (likely to Banff) or a more extensive tour like I did, you'll need to rent a car. And although you can save some money by renting your car online in advance, I'll be honest: Renting a car in Canada is extremely expensive, to say nothing of the price of gas and how that adds up given the distances you'll need to cover. With this being said, I wouldn't recommend attempting to travel Alberta solely using public transport.
Money, Costs and Communication
Whether you take road trips from Calgary as I'm recommending first or set off from Edmonton, which I'll discuss in a few paragraphs, Canada is expensive. And regardless of what the exchange rate for the Canadian dollar happens to be at the time of your trip, it's unlikely that you'll be able to get by on less than 100 CAD per person, per day—you'll probably spend a lot more than that, to be honest.
Staying connected during Banff and Jasper road trip is relatively easy, presuming you purchase a SIM card upon arrival at Calgary airport. There's also WiFi throughout the province, of course, though I find having a reliable mobile connection is more essential to peace of mind, especially while driving in more rural reaches of Alberta.
Where to Go During Your Alberta Road Trip
Start Your Alberta Road Trip in Calgary
Your flight to Alberta will almost certainly land in Calgary, but convenience is far from the only reason you'll want to spend some time in Canada's proverbial "Cowtown." From lively neighborhoods, to world-class monuments and museums, to a food and beverage scene that belies its provincial reputation, Calgary is a cosmopolitan, dynamic city delightfully in the middle of nowhere.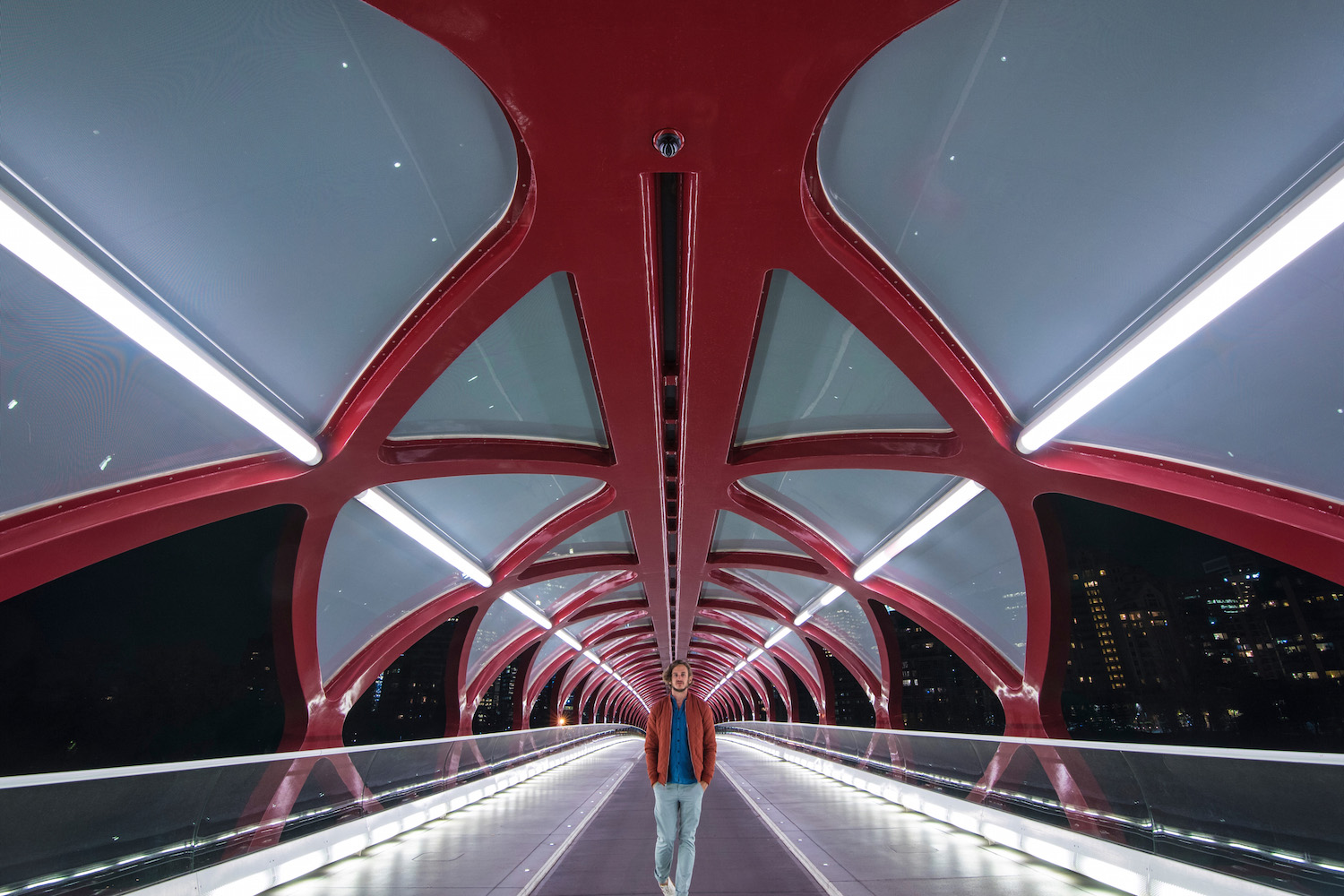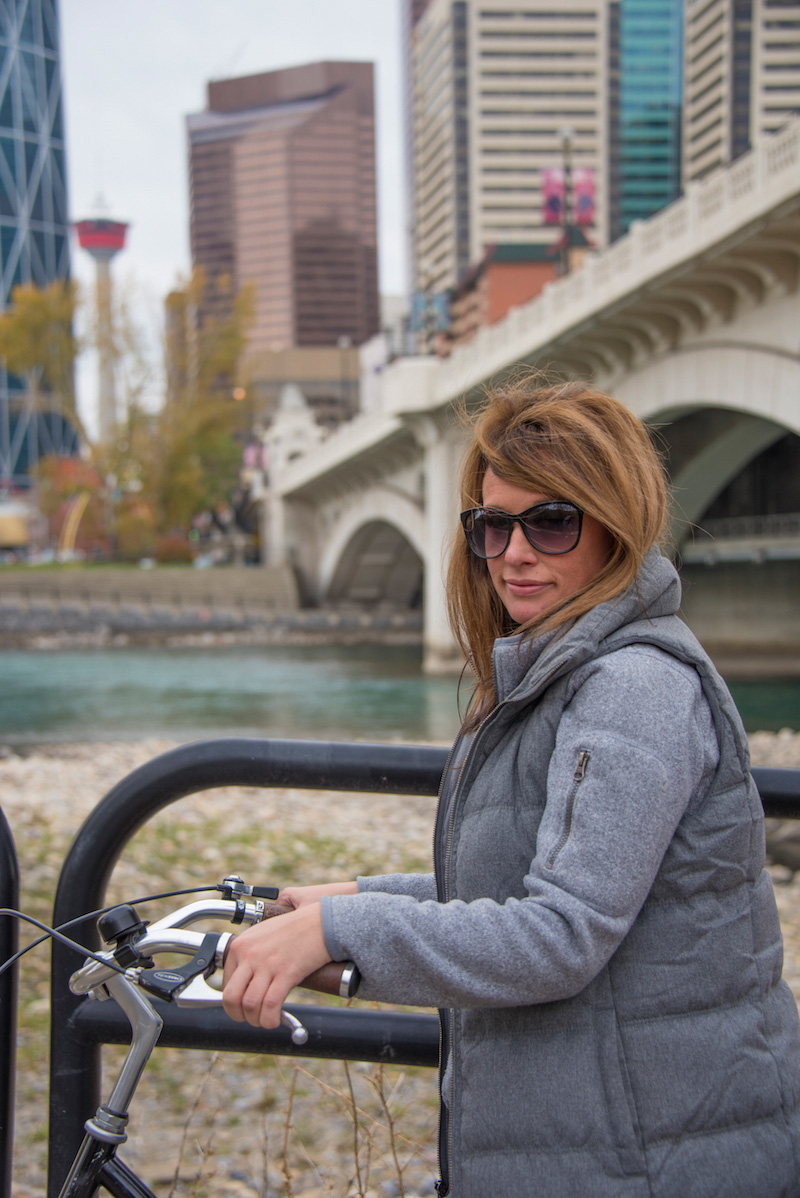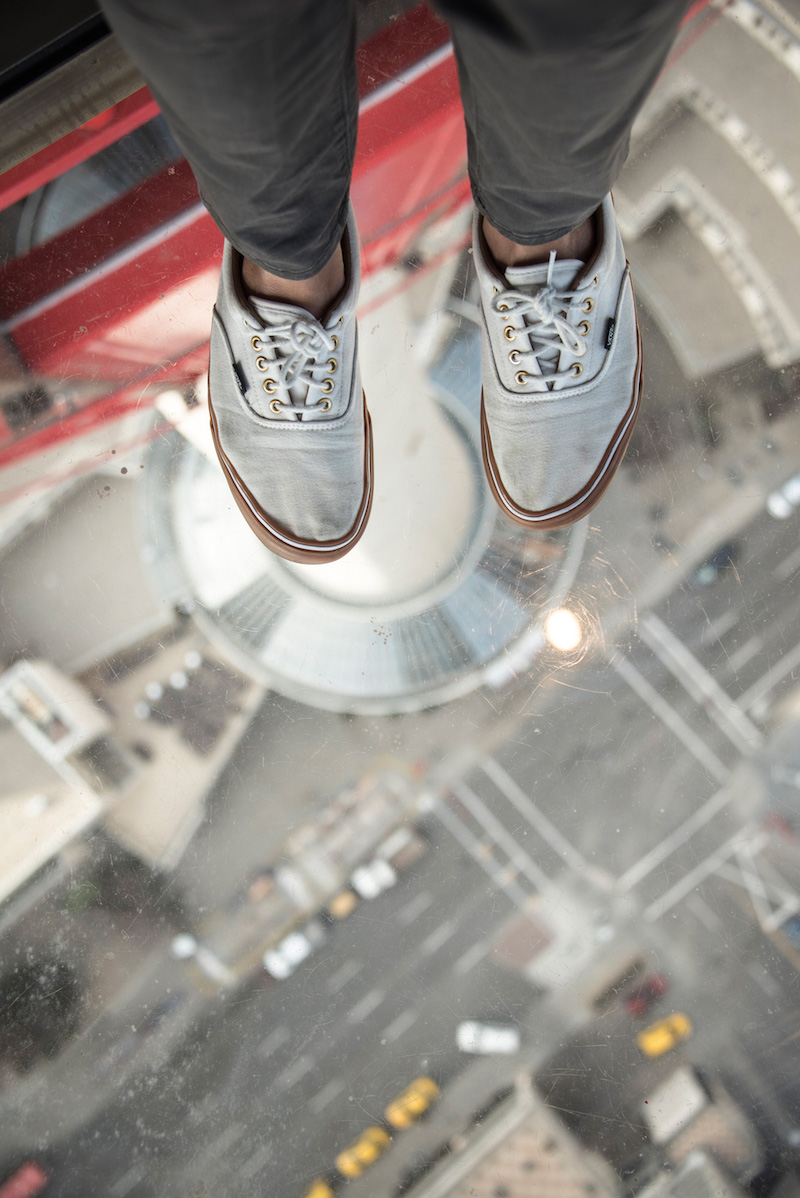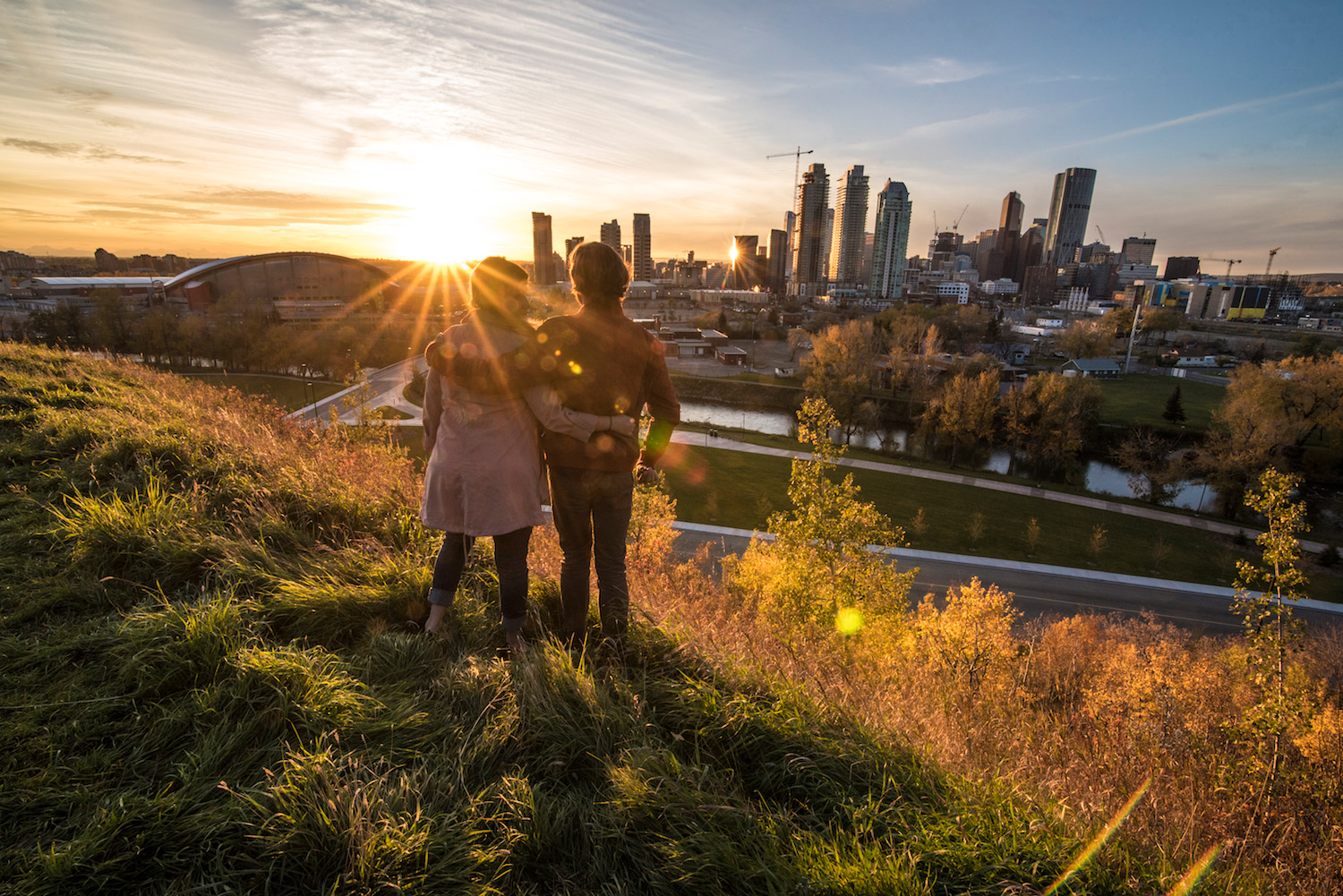 For specifics on how to spend your time in Calgary, check out my sample itinerary for three days in Calgary.
Make a Run for the Border
After you finish up in Calgary, your Alberta road trip itinerary begins by heading south on Alberta Highway 2, making a stop at UNESCO World Heritage Site Head-Smashed-In Buffalo Jump en route. If you're not in a particular rush, you could also stop at Eau Claire Distillery, in Turner Valley, or drive along Alberta Highway 22 (i.e. the Cowboy Trail), but your ultimate destination is Waterton Lakes National Park, an "international peace park" twinned with Montana's Glacier National Park, which sits just across the U.S.-Canada border from it.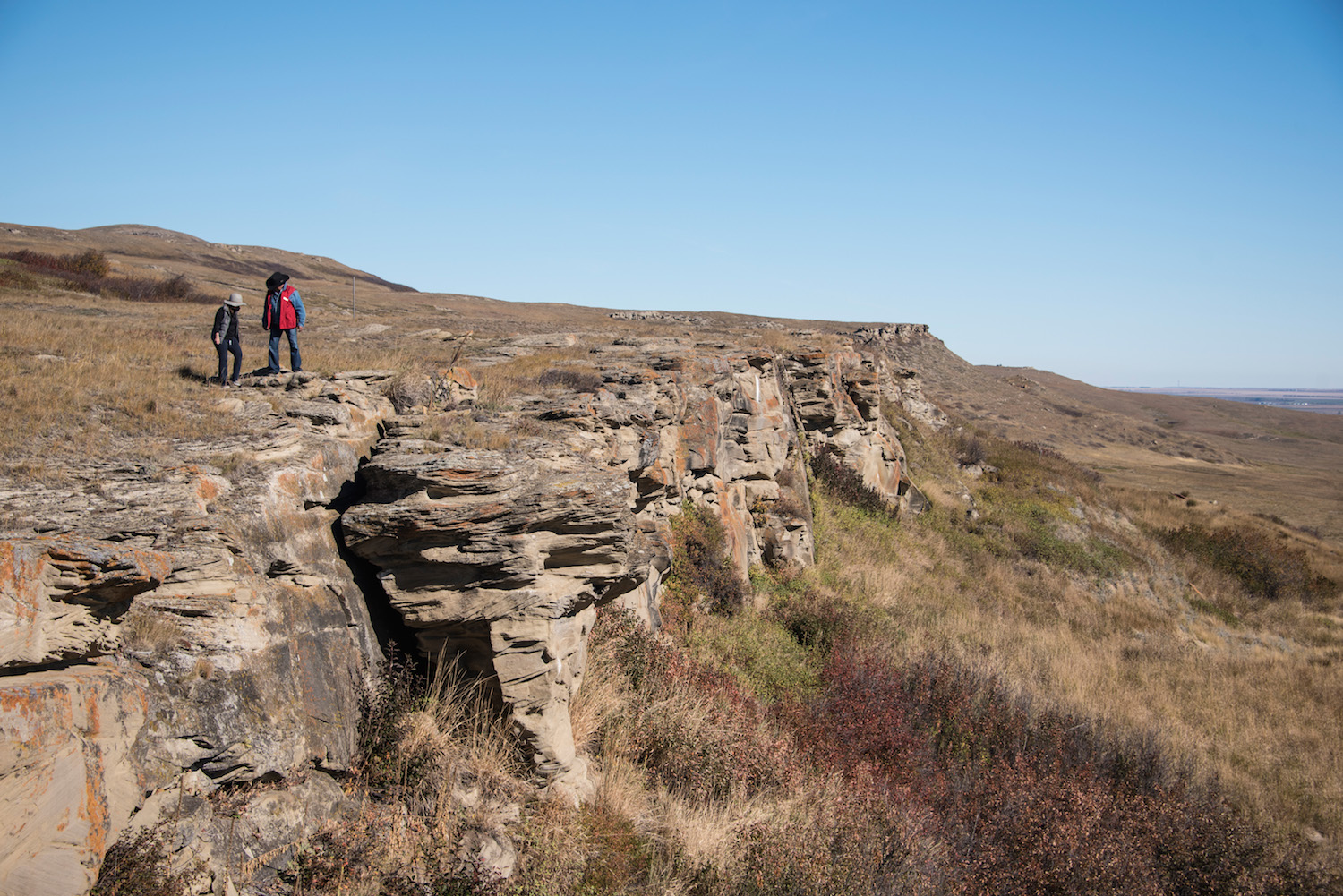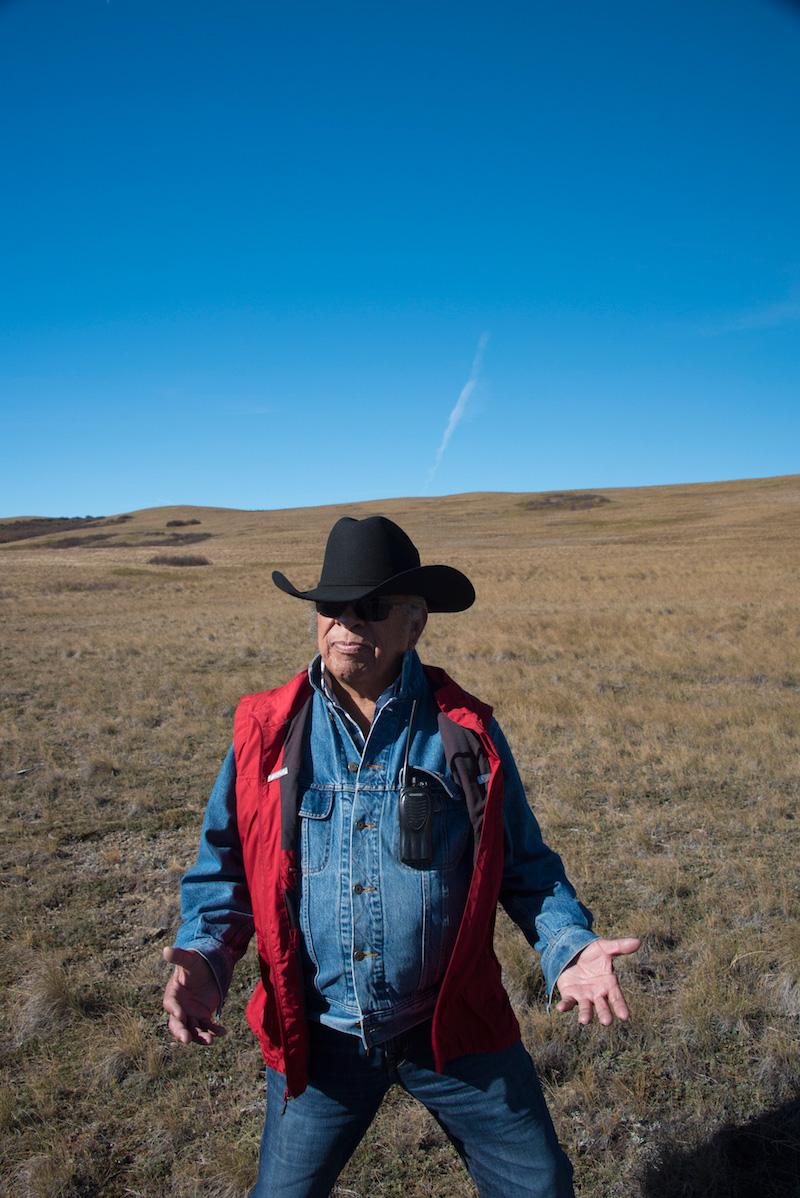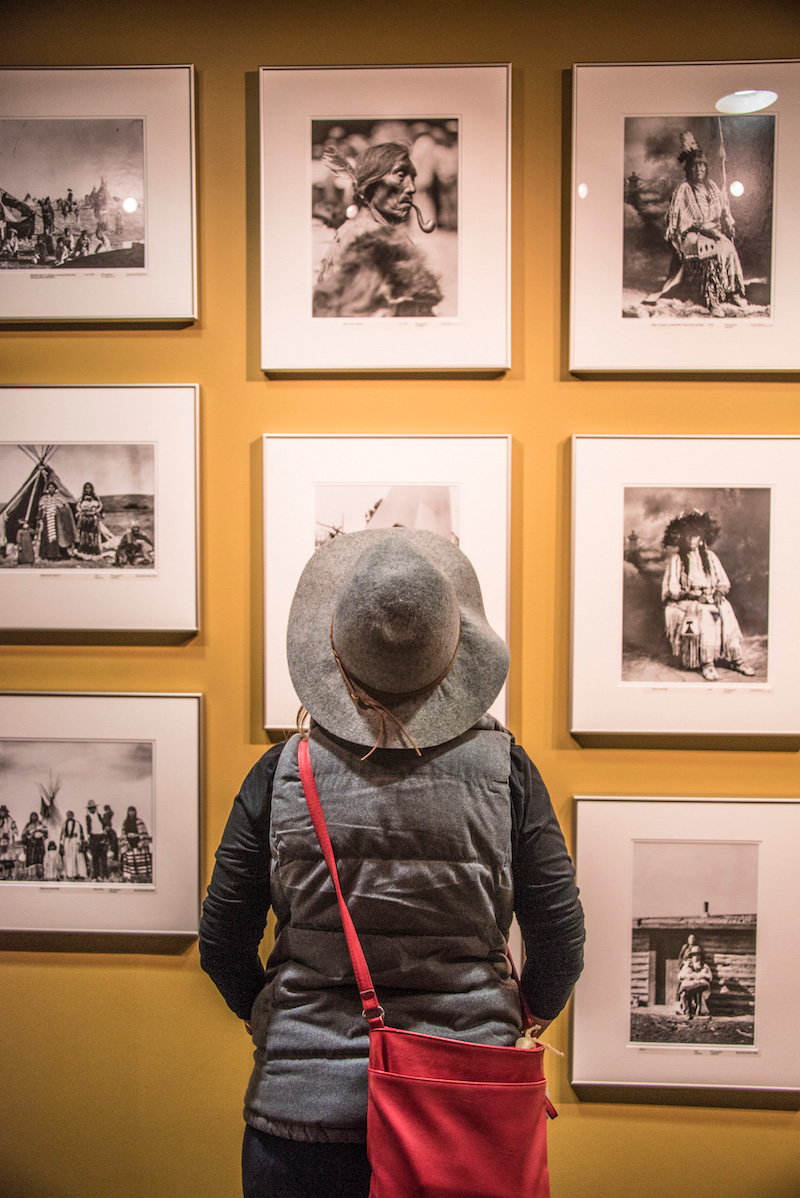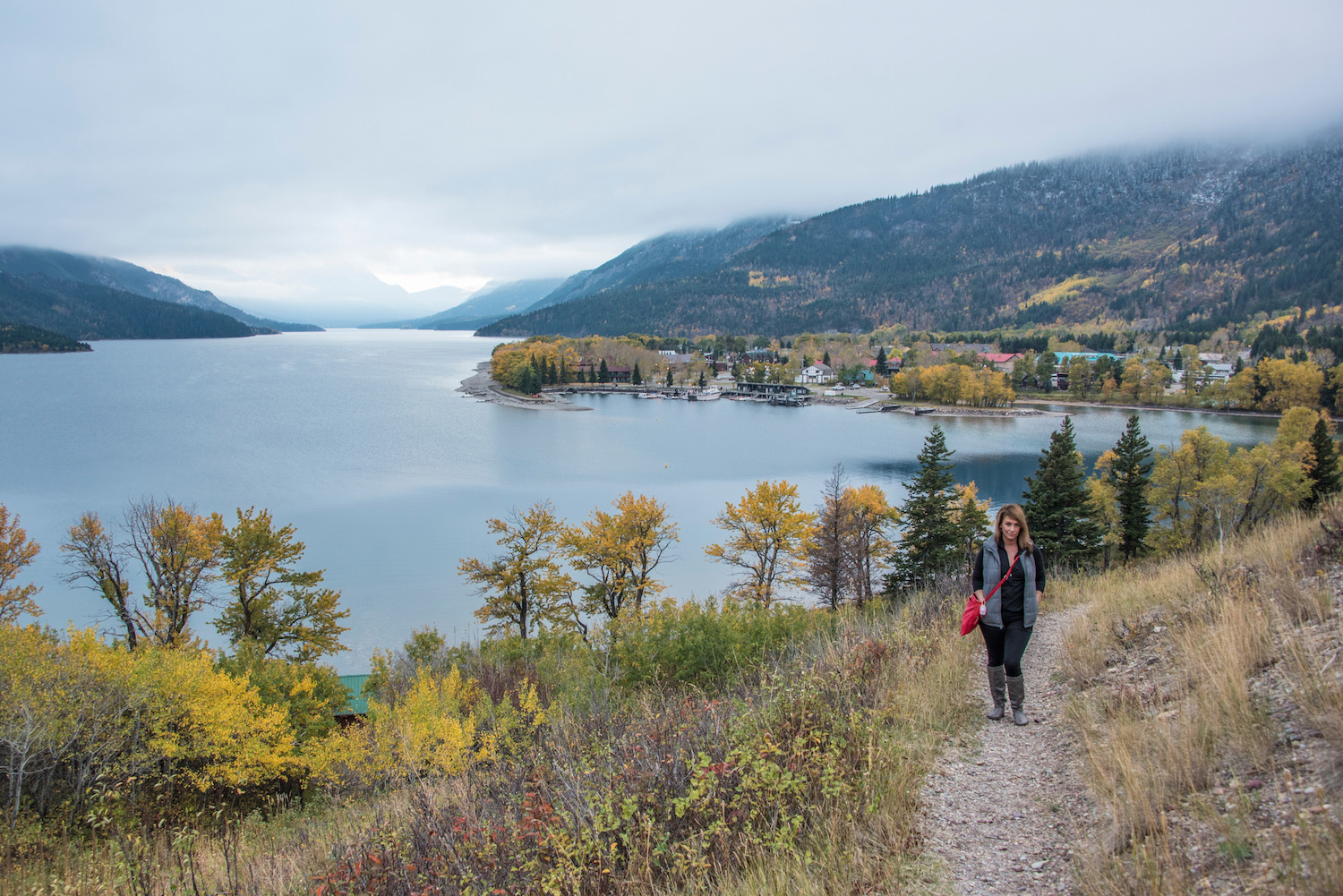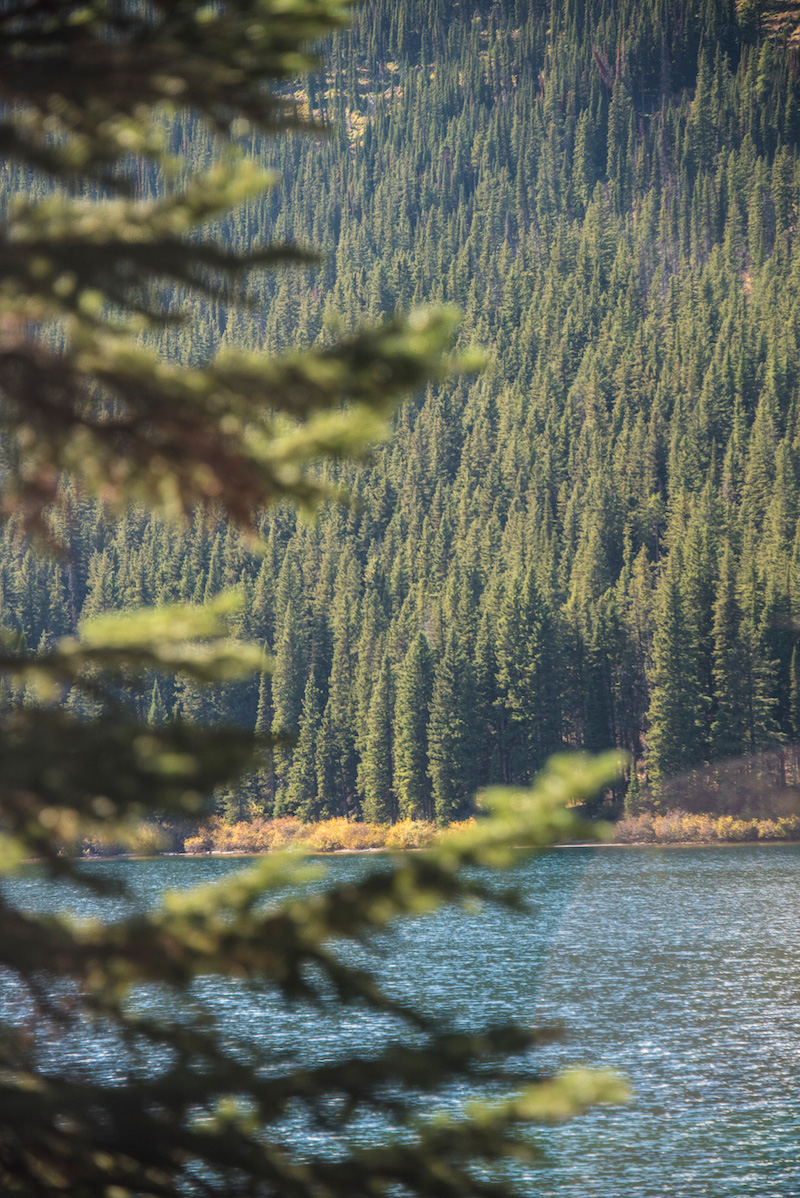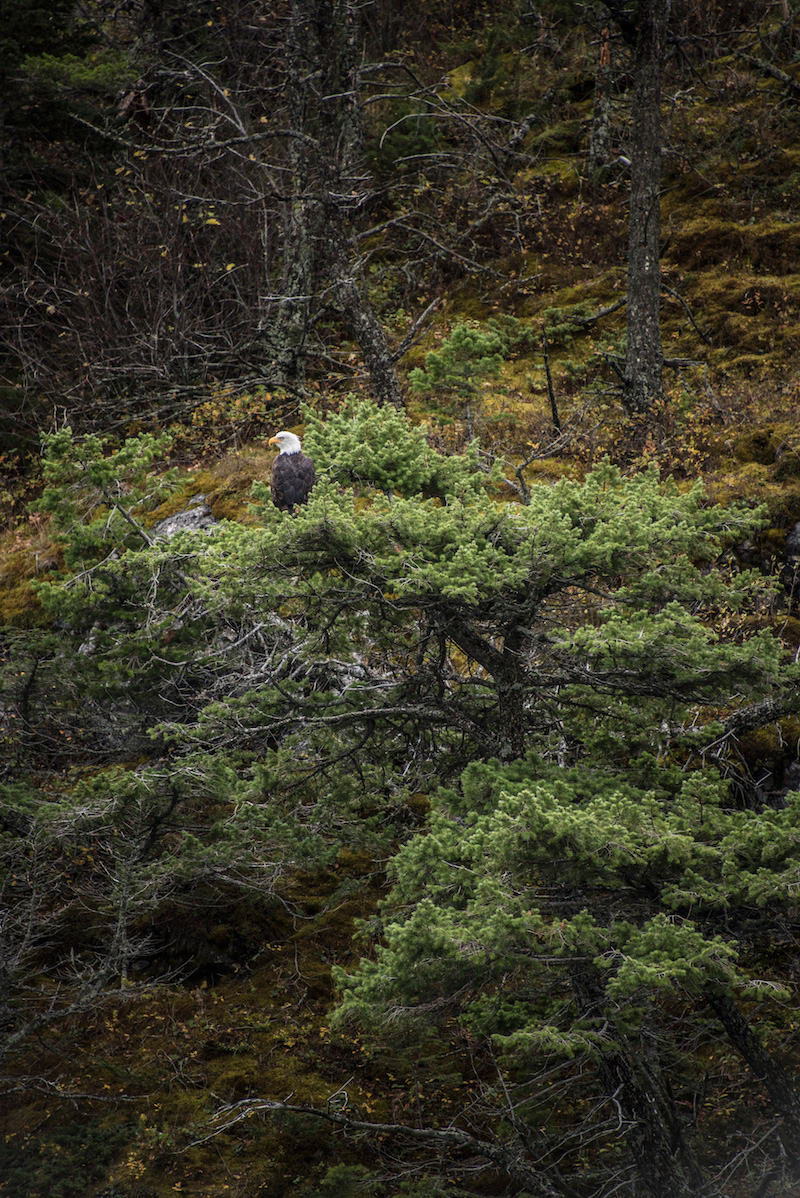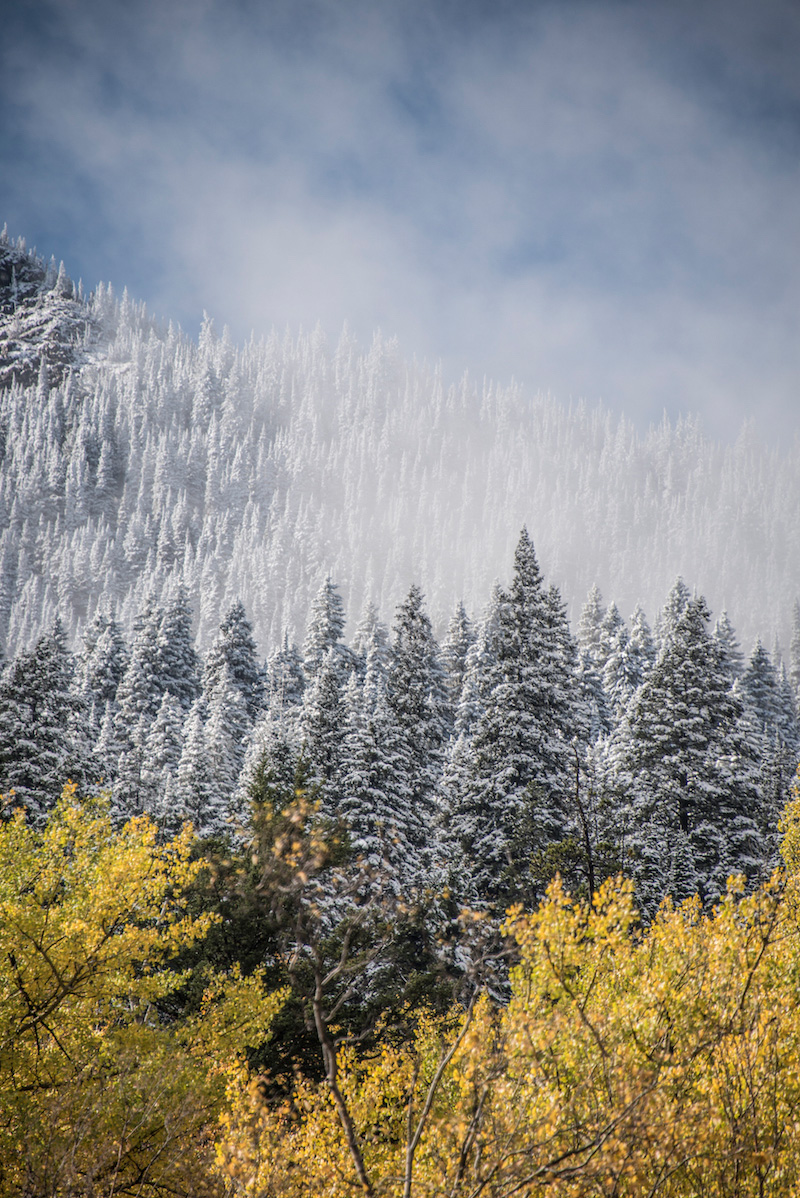 Waterton is a staple of the classic Alberta road trip: Mountains, lakes and skies that seem to go on for light-years. If the weather's nice, enjoy world-class hiking (National Geographical recently named Crypt Lake Trail the world's best day hike) or, if it's cold or you simply feel lazy, stay in your car and enjoy the scenic Red Rocks Drive.
Spend 2-3 days of your Alberta road trip itinerary driving through Waterton Lakes National Park.
Get Dusty in the Canadian Badlands
Remember how I said I saw hardly any barren farm land during my Alberta road trip? Well, most of this such land sits between Waterton and Dinosaur Provincial Park which, as its name suggests, is home to an inordinate number of dinosaur fossils. It also, thankfully, sits in the dramatic Canadian Badlands, so try not to let the rolling fields you see en-route keep you down.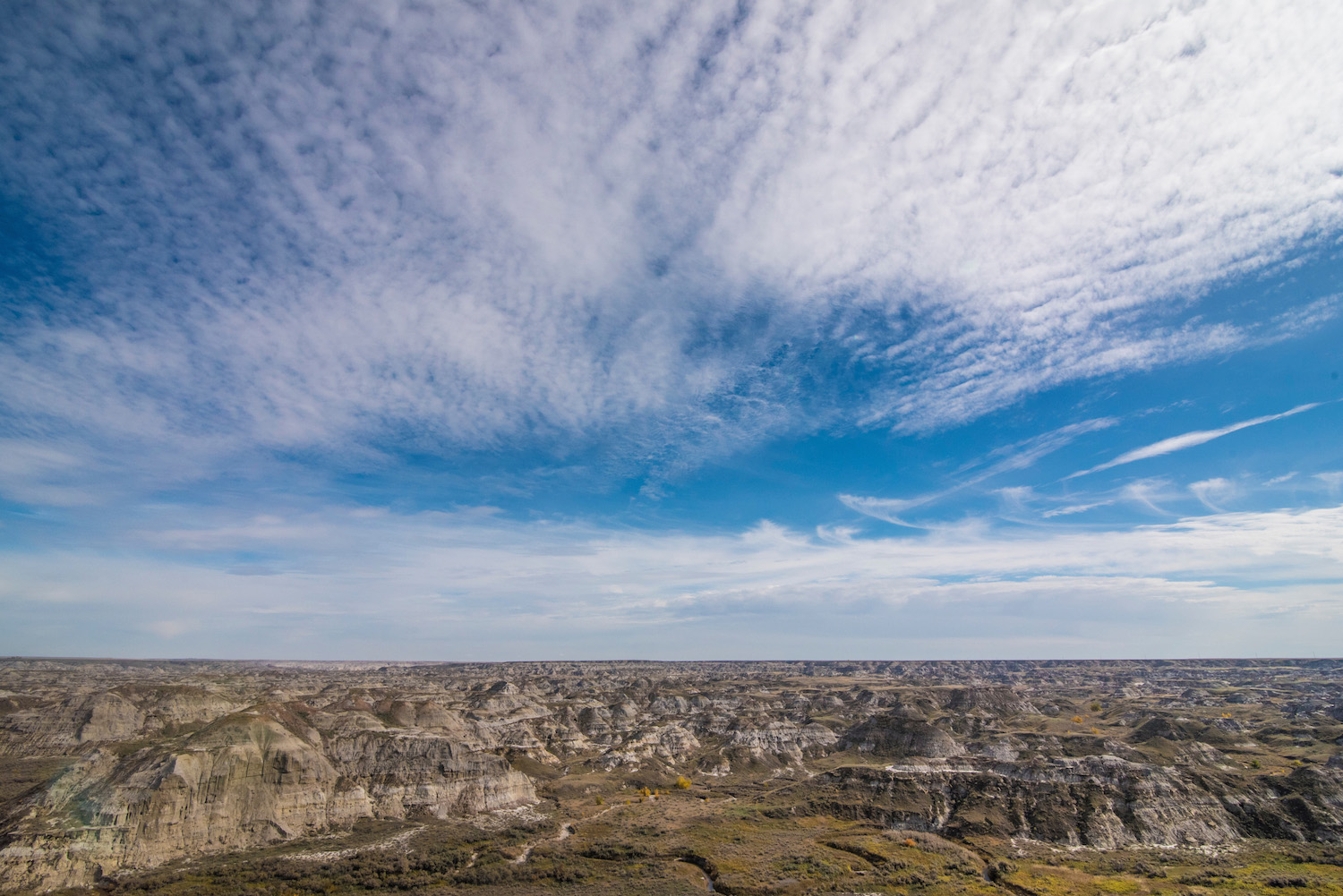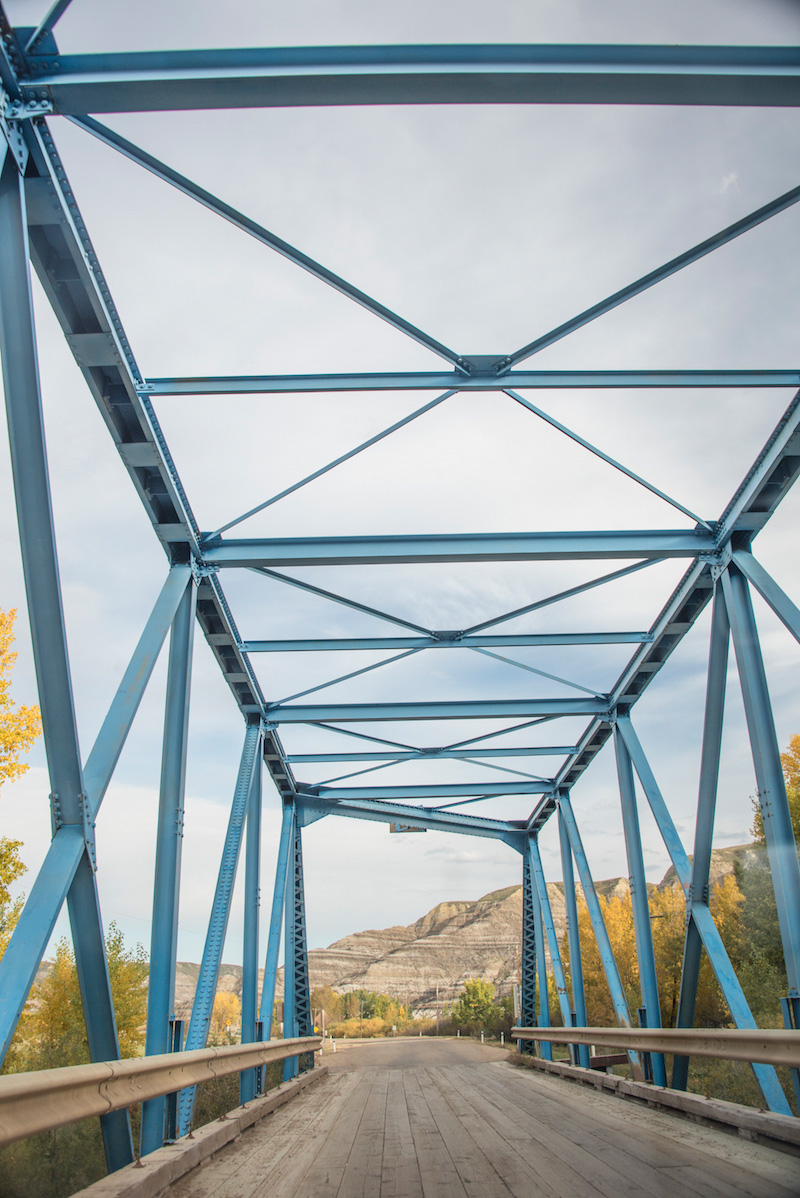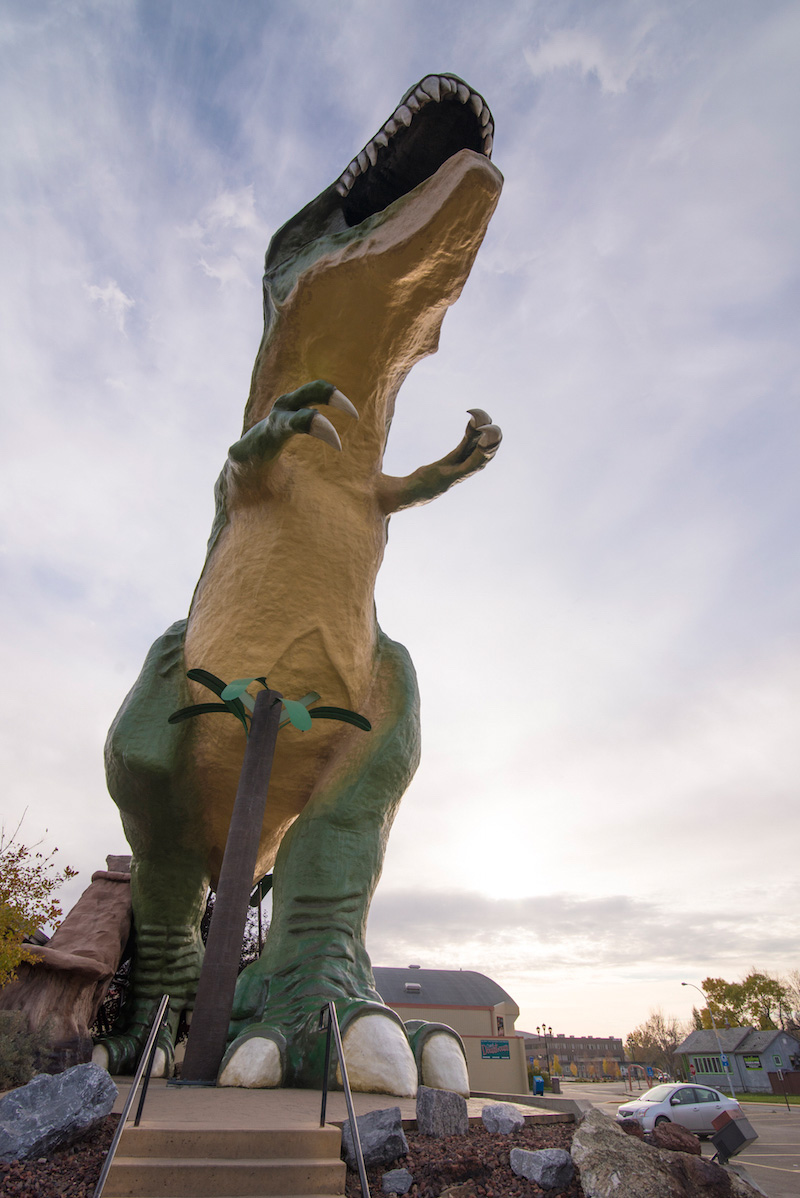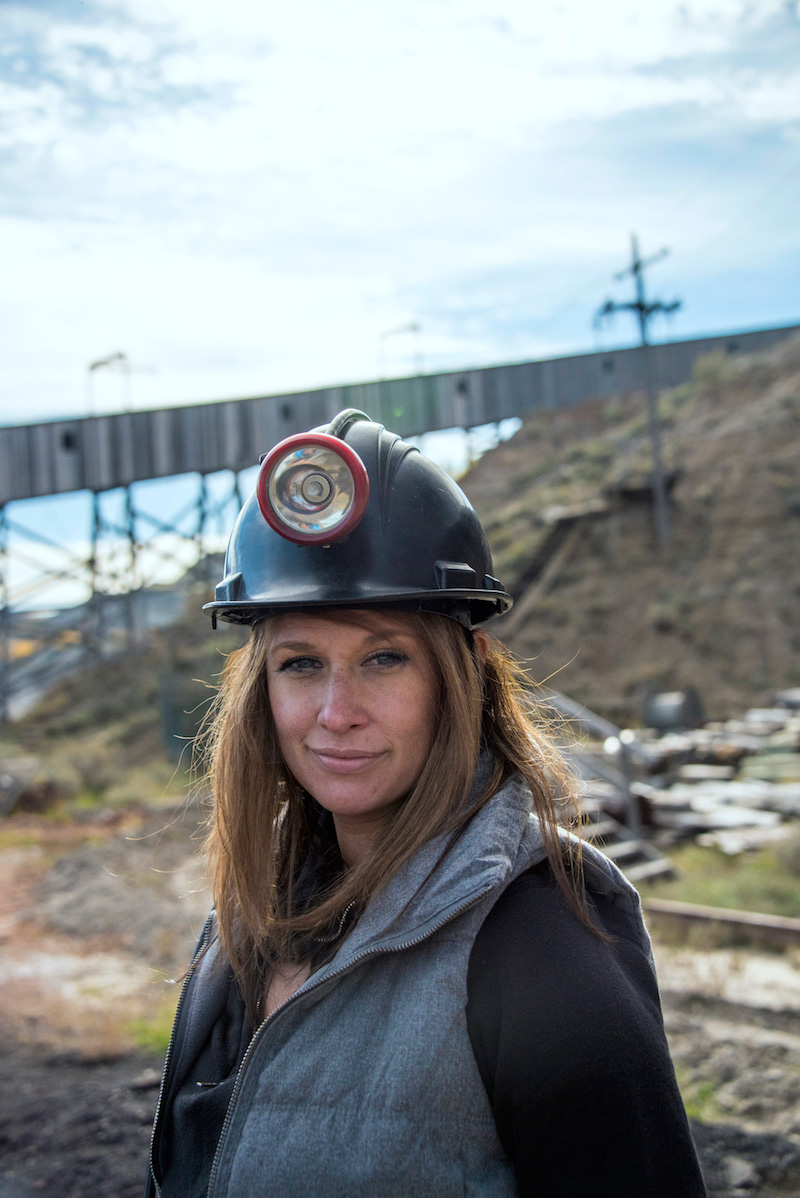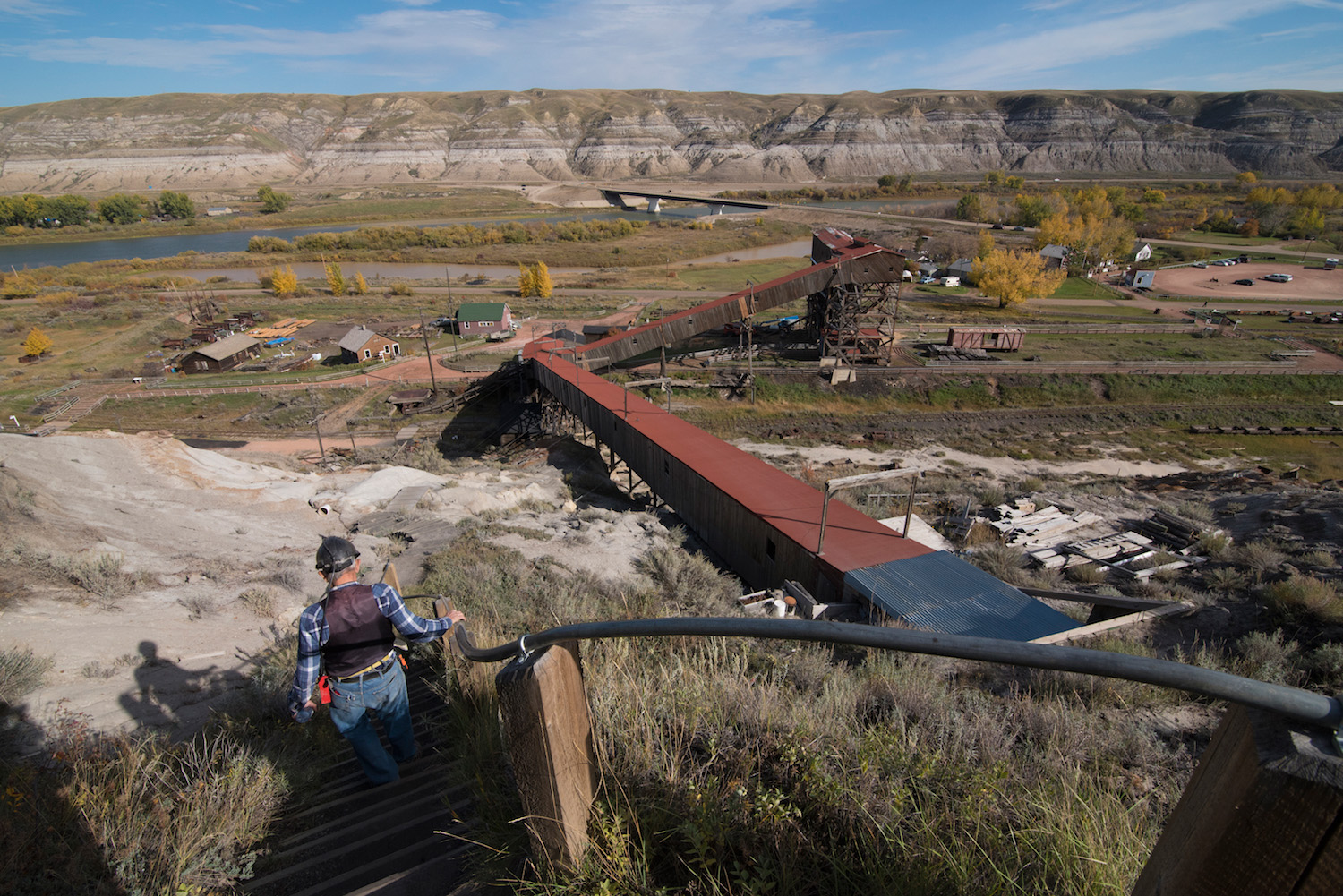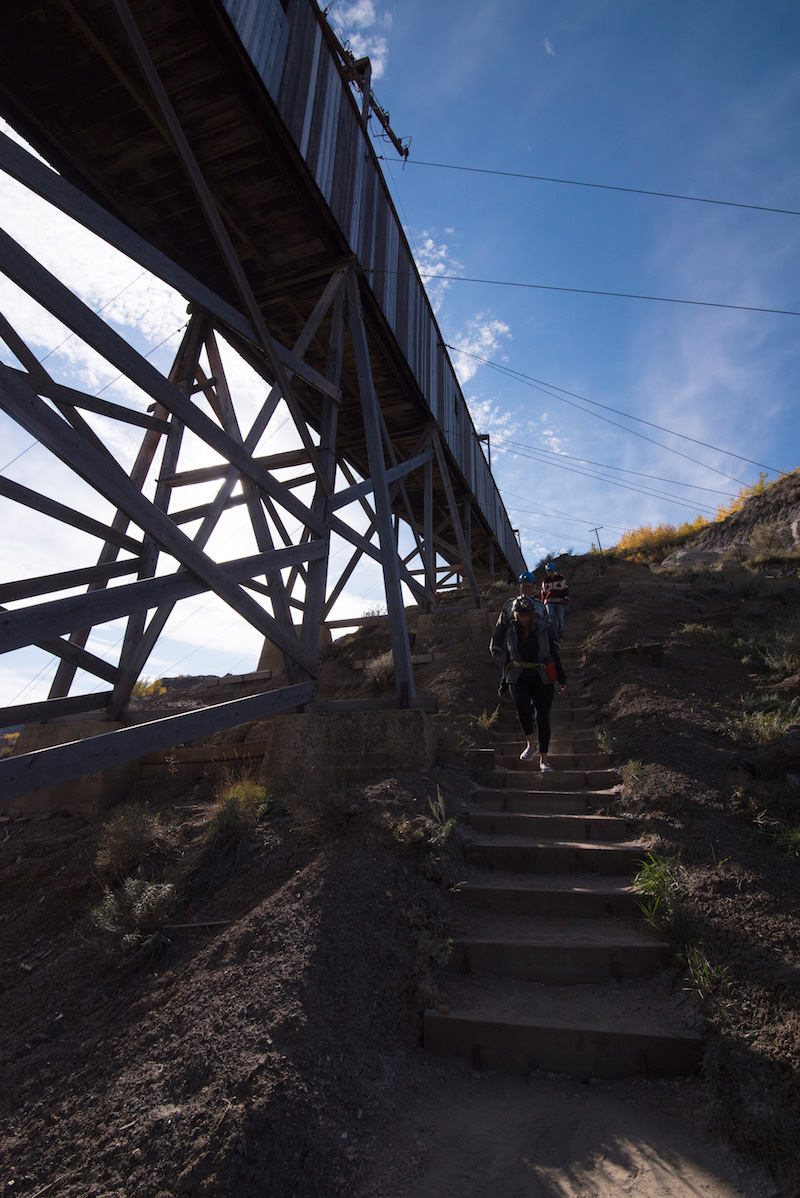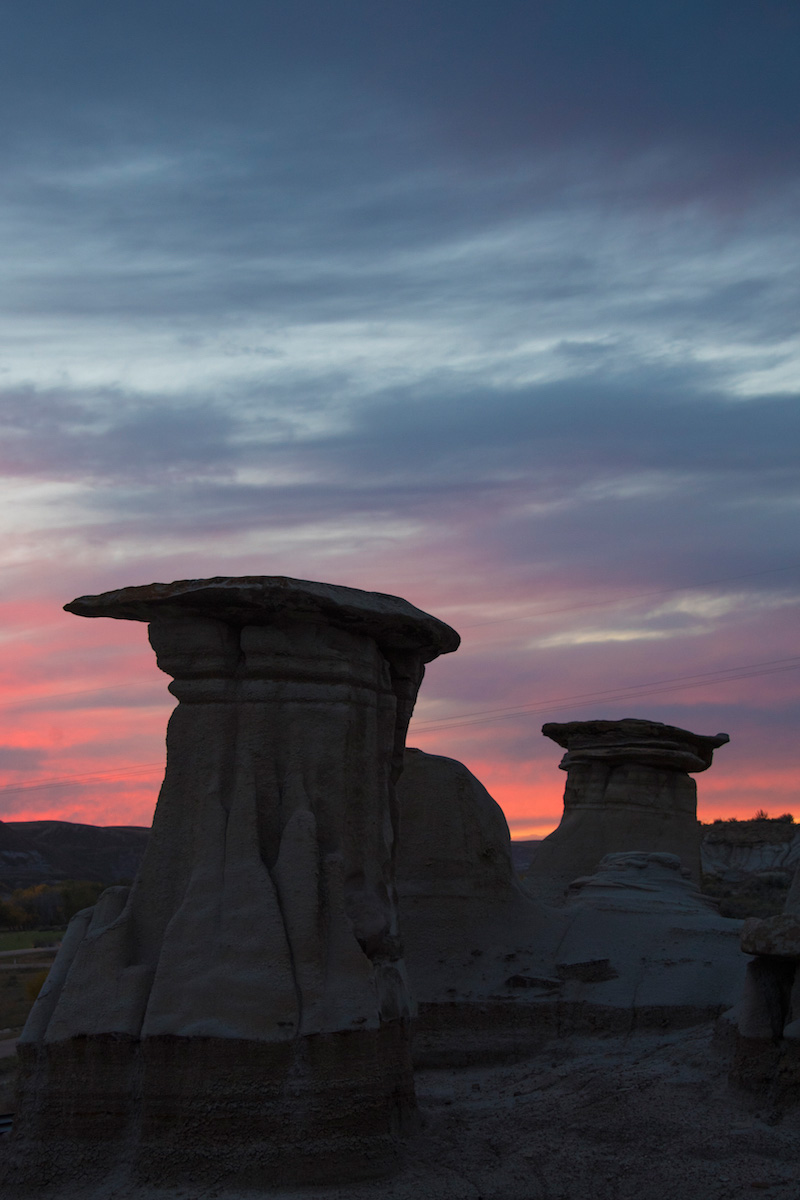 After you finish up at Dinosaur (may I recommend a night of glamping?), head northwest toward the town of Drumheller, stopping off at Atlas Coal Mine and to see iconic Hoo Doo rock formations along the way. After you arrive in town, snap a selfie in front of the World's Largest Dinosaur before getting a more scientific sort of dino fix at Royal Tyrrell Museum.
Spend 2-3 days of your Alberta road trip itinerary around Alberta on an Alberta Badlands driving tour, with at least one night each in Dinosaur Provincial Park and Drumheller.
Save the Best for Last
The funny thing about this Alberta road trip itinerary? I'm actually dictating it to you in reverse-order of how most Alberta road trips from Calgary go. I recommend you hit up Banff and Jasper National Parks, which I visited first, as the last place on Alberta road trips that take this shape. Doing otherwise is simply anticlimactic, as you'll realize the moment the mountains start peaking over the horizon at you, driving westward on the Trans-Canada Highway.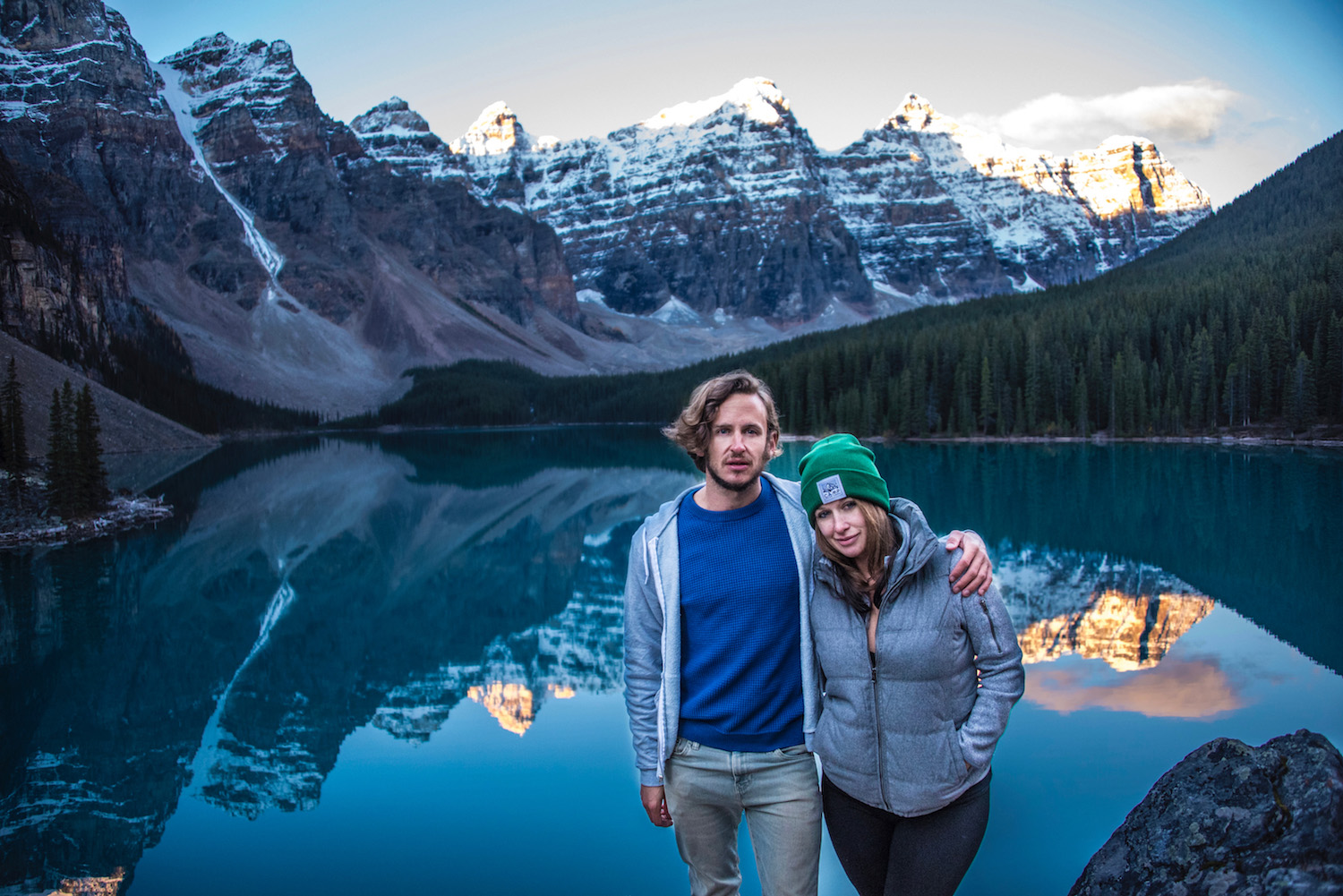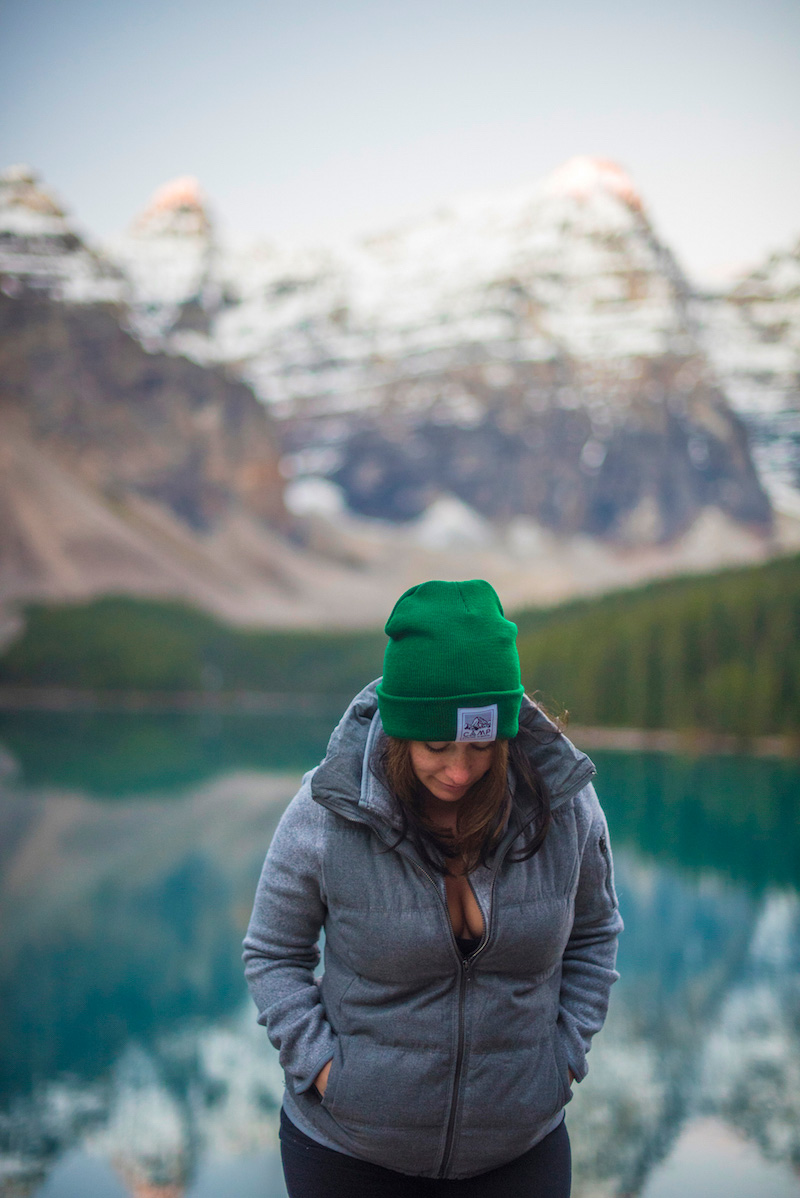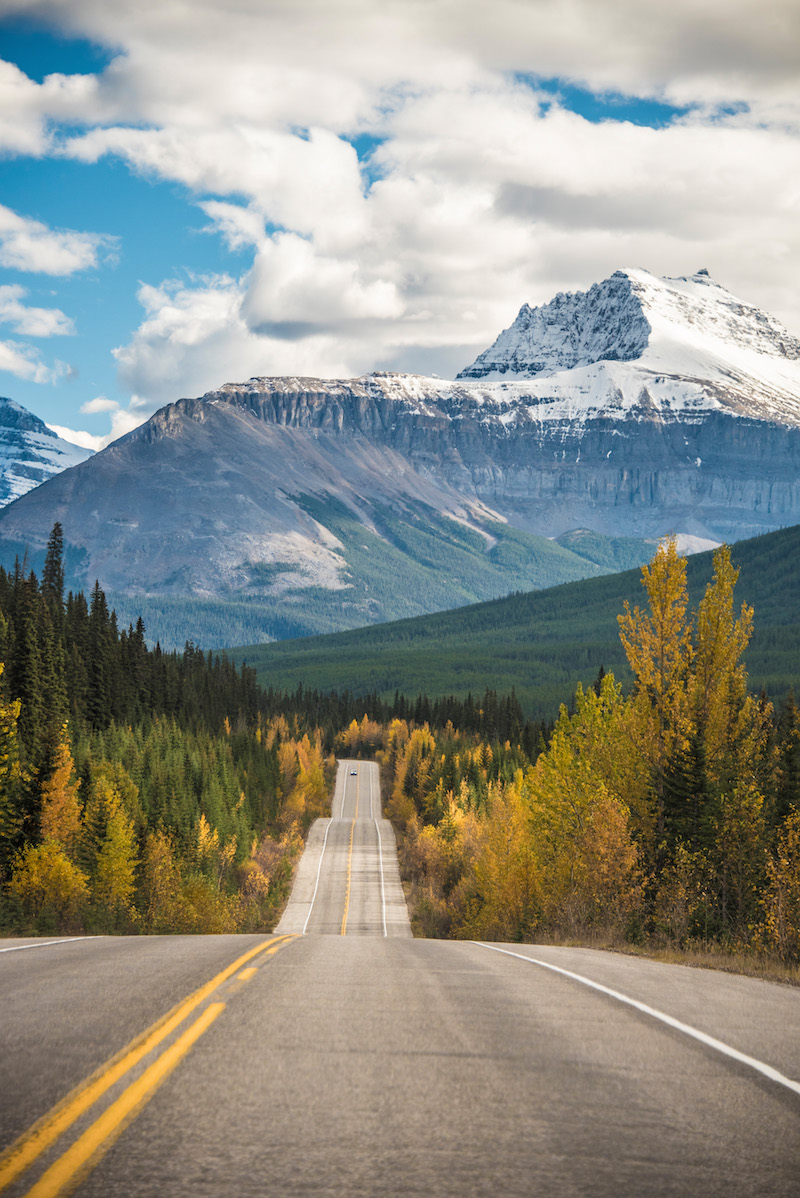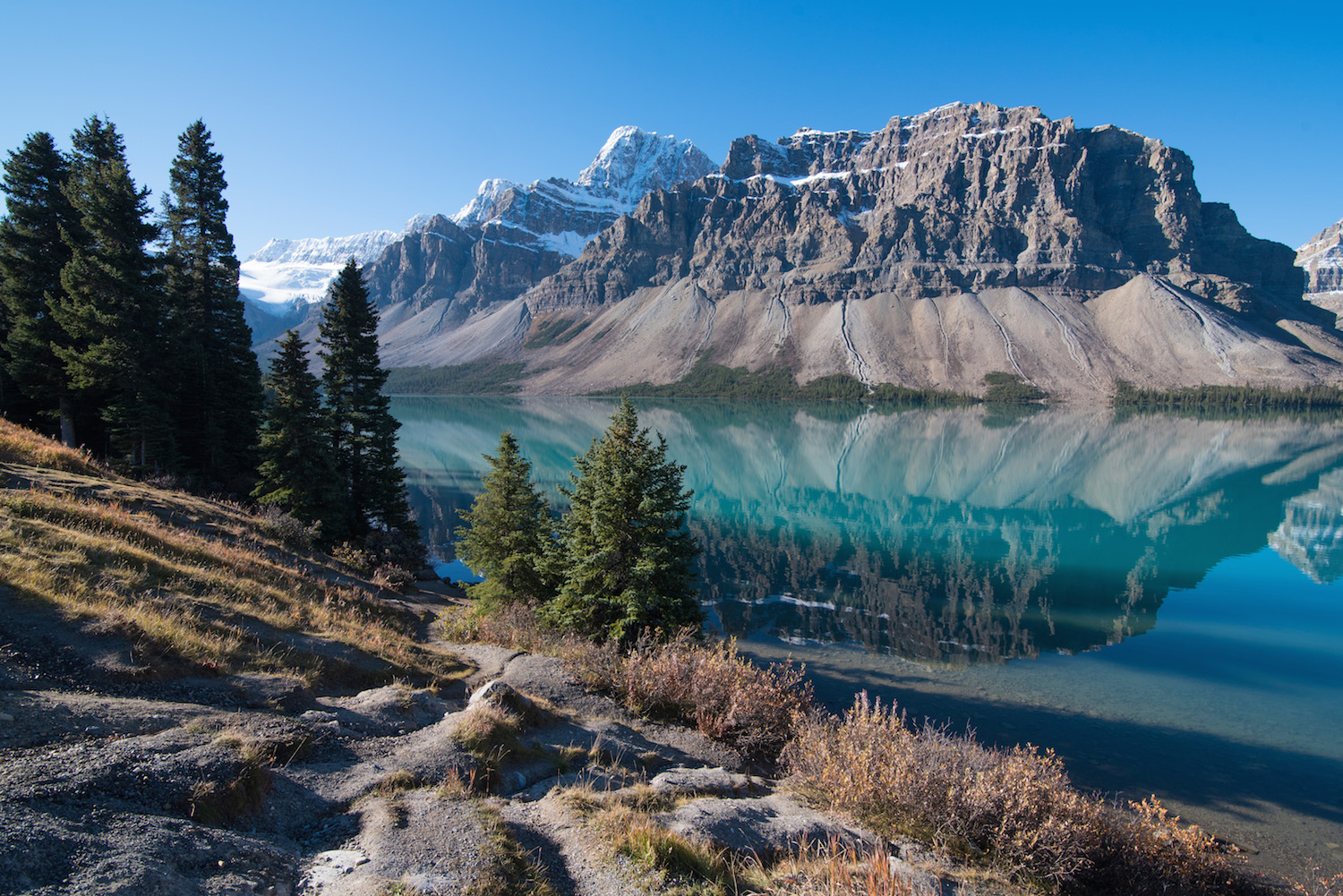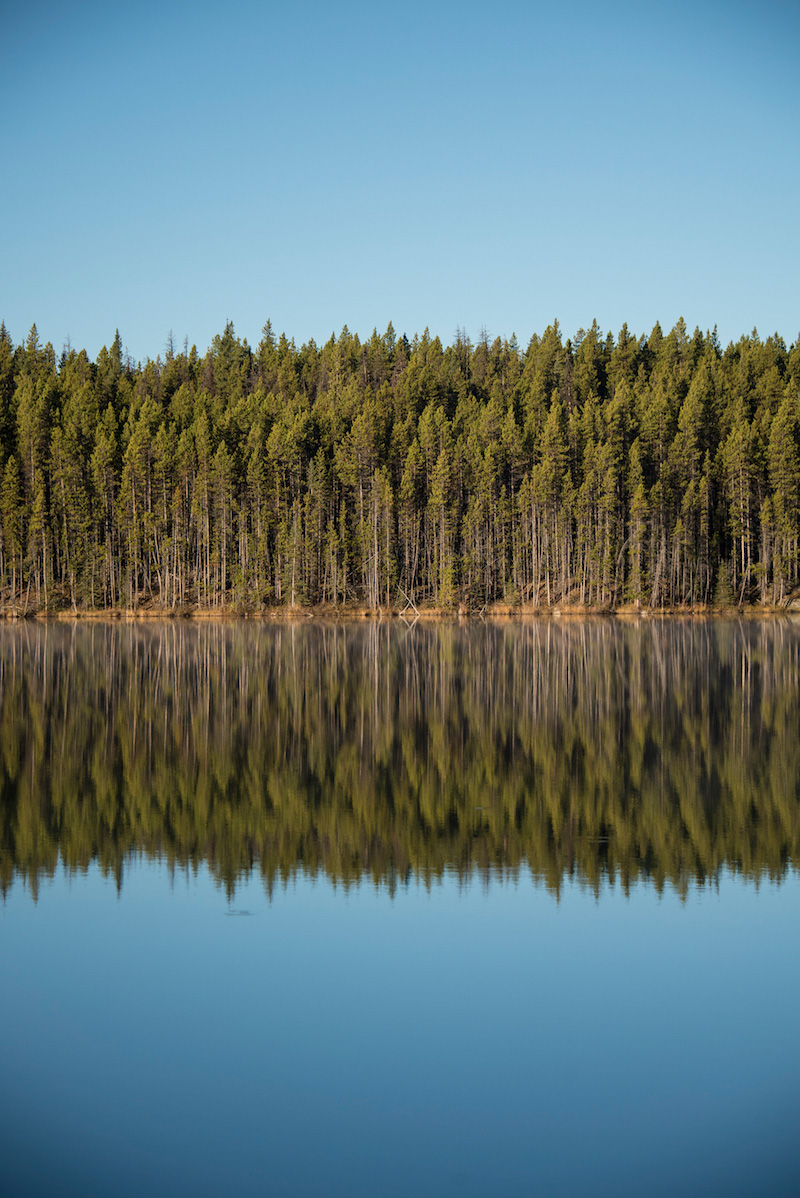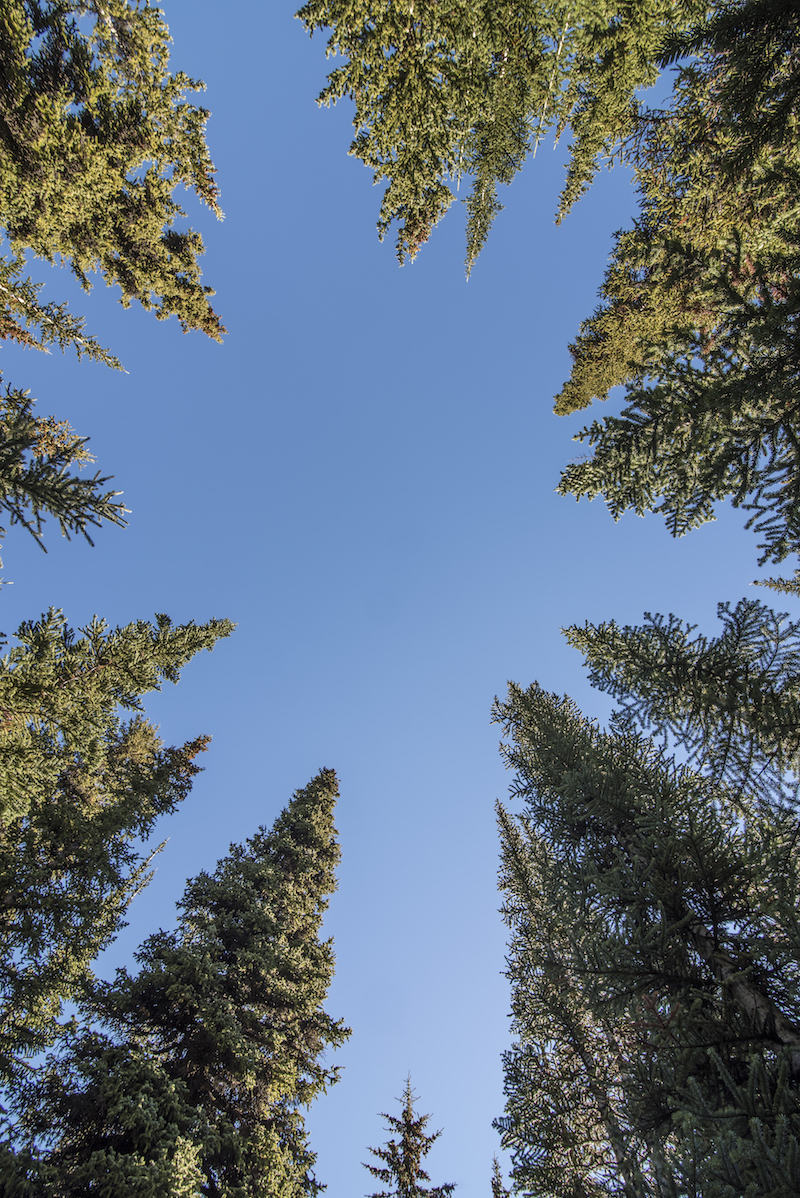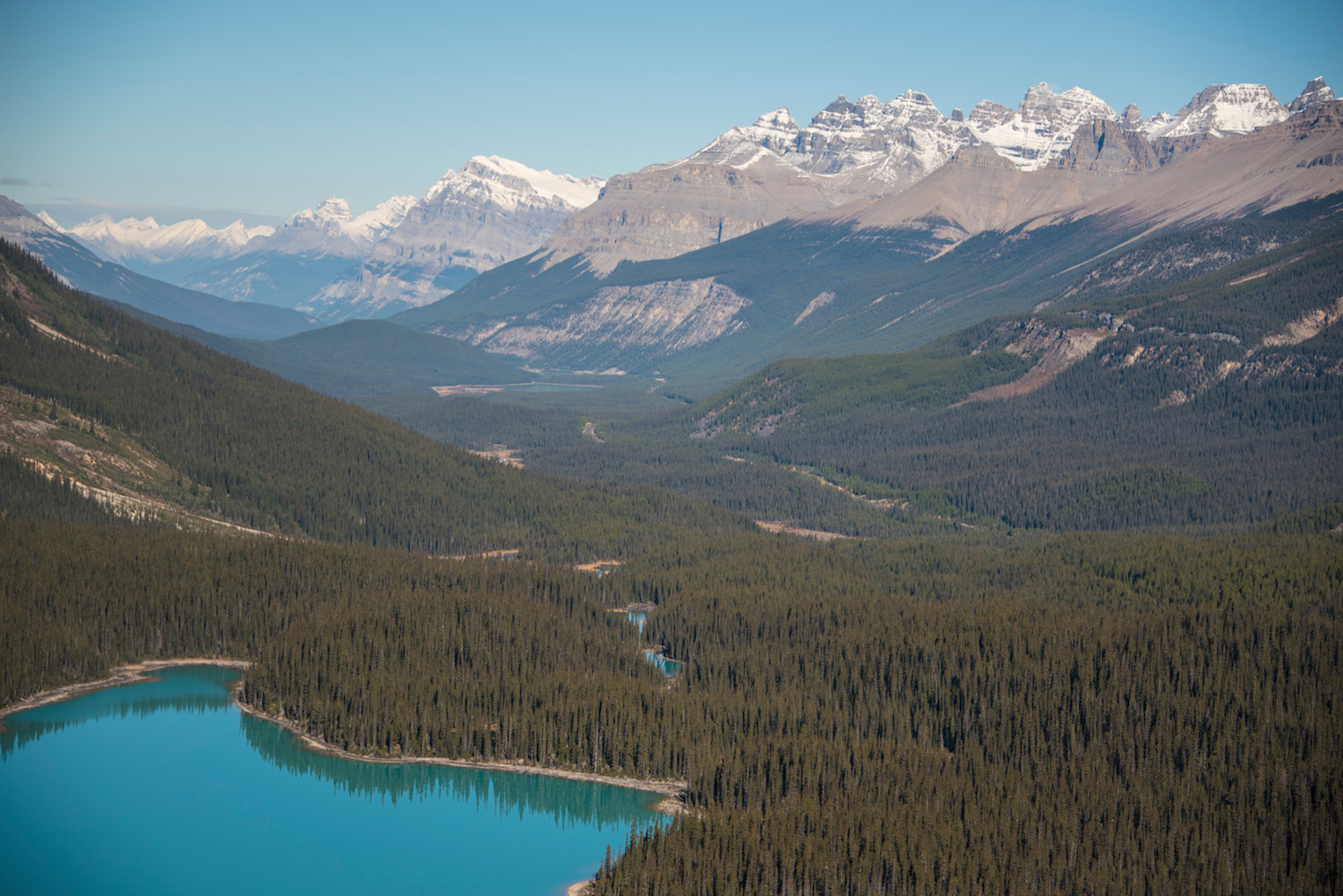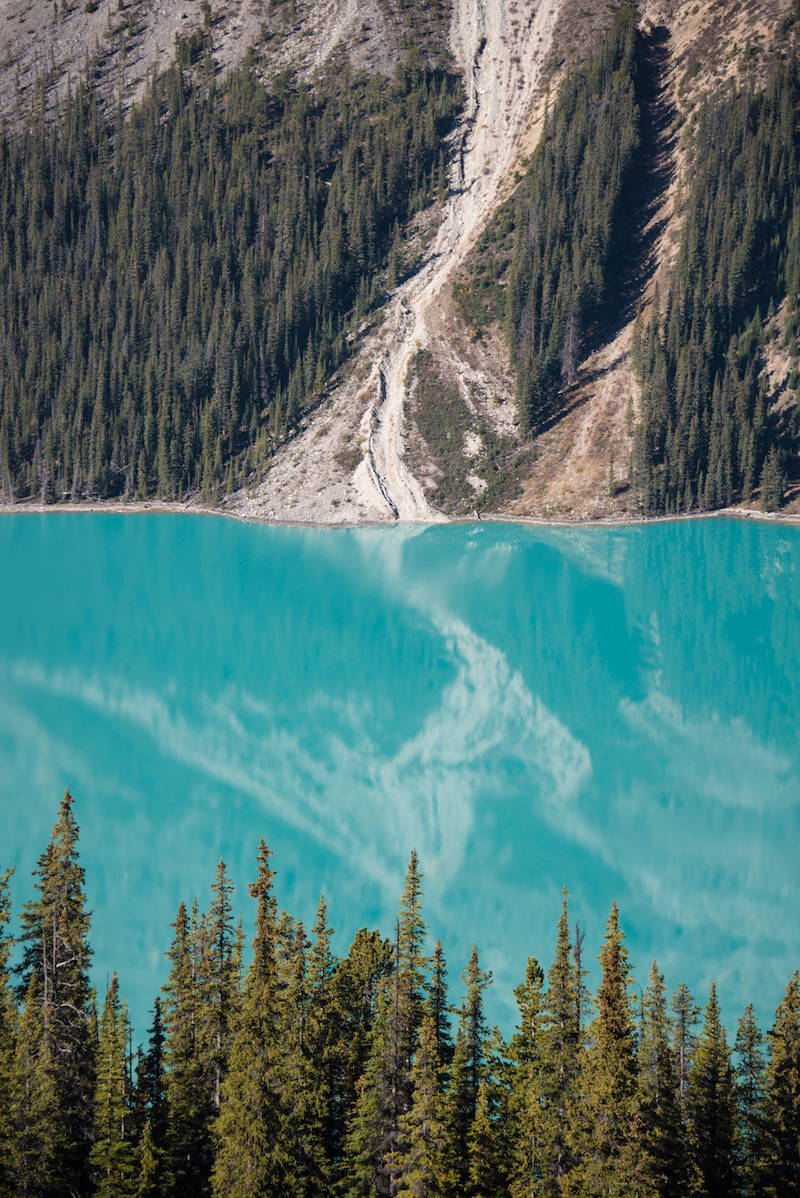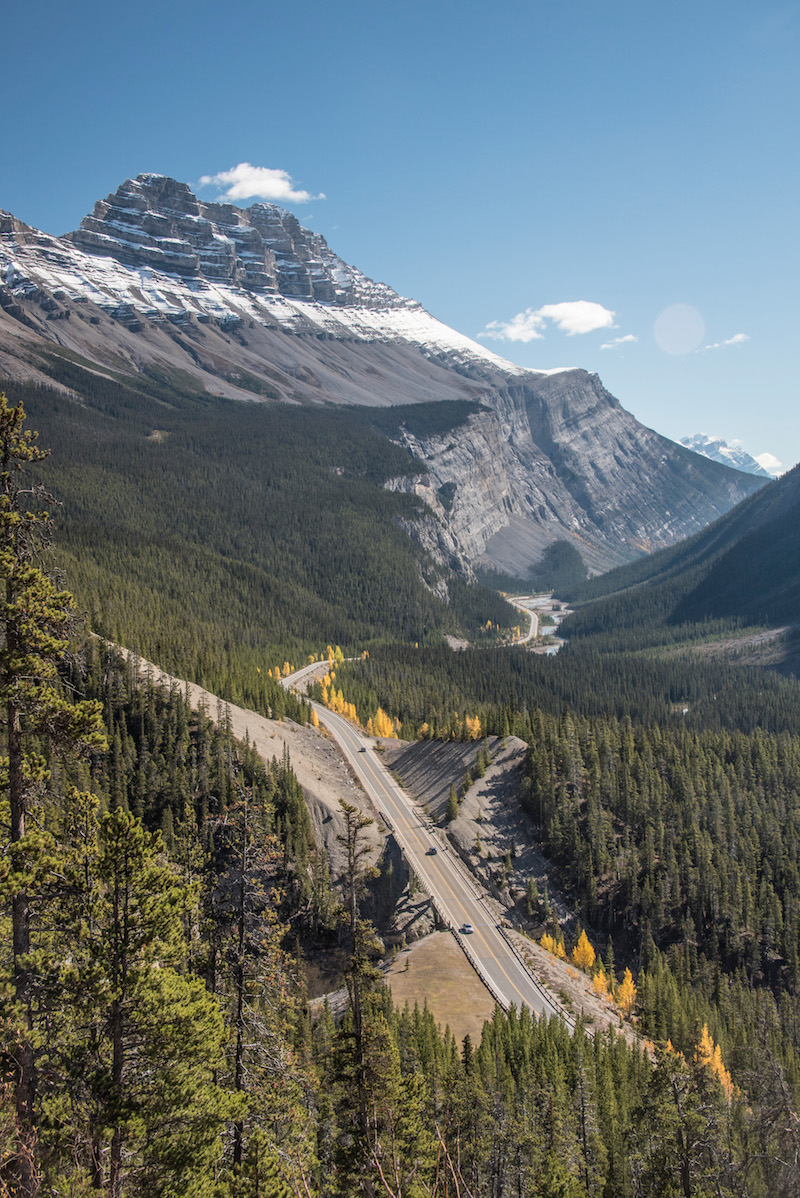 It's easiest to base yourself in either the town of Banff (or nearby, cozier Canmore), then take day trips from there. Personally, I recommend starting your first full day with sunset at Moraine Lake (the quieter and, in my opinion, more picturesque sister lake to famous Lake Louise), before heading northward along the Icefields Parkway toward Jasper.
Other Alberta Road Trips to Take
The Alberta road trip itinerary I've just shared assumes you will start and end in Calgary, and that you will focus on northern Alberta. However, there are many other smaller excursions within Alberta to take:
Canoeing on the North Saskatchewan River
See Dinosaurs in Jurassic Forest
Hike at Elk Island National Park
Explore Jasper National Park
Swim at Sylvan Lake
Note that while some of these can be thought of as road trips from Edmonton, others require you to integrate them into your Alberta itinerary in a more comprehensive way.
How Long Day You Need for An Alberta Road Trip?
As far as how many days in Alberta is enough, that's a more open-ended question. My trip took about 10 days, starting and ending in Calgary, and visiting Waterton Lakes National Park, Dinosaur Provincial Park and the town of Drumheller in the Canadian Badlands, as well as Banff and Jasper National Parks and the Icefields Parkway between them.
If you pan for your Alberta road trip itinerary to include Edmonton and other destinations in northern Alberta, then 2-3 weeks in Alberta might be a more ideal time to spend. Distances (and travel times) increase the farther north in Alberta you go, to say nothing of the fact that you always need to wait for magic to happen.
Other FAQ About Your Alberta Road Trip
Where should I go on an Alberta road trip?
I love making a clockwise loop around Alberta, starting and ending in Calgary. Drive from Calgary to Banff, up the Icefields Parkway to Jasper, over to Edmonton and then down to Drumheller, Dinosaur Provincial Park and Waterton Lakes. On the way back to Calgary, stop at Head Smashed-in Buffalo Jump.
What should I do in Alberta for a week?
Obviously, I think a road trip is the best way to spend a week in Alberta. If you don't want to be as ambitious as I've been during this post, you could simply divide that time between Banff and Jasper, with a day in Calgary on one or both ends.
Is it easy to drive in Alberta?
It is extremely easy to drive in Alberta, with large, high-quality roads throughout the province in both cities and rural areas. If you've ever drive in the United States, you will have absolutely no problem driving in Alberta, particularly on its spacious highways.
The Bottom Line
Taking Alberta road trip with my sister was one of the greatest adventures—the greatest joys—of my life. From exploring the wilds of natural parks like Banff and Jasper, to discovering the delights of cosmopolitan Calgary, to visiting quirky spots like Drumheller and its bizarre "hoodoo" rock formations, my experience in Alberta has provided years of inspiration for me as a travel. Allow me to transfer that inspiration to you—hire me as your Travel Coach, and let me plan your Alberta road trip itinerary!