Here's a fact that shocks most people, especially Russians: I never considered making my first trip to Russia in any other time other than the dead of winter. Whether in history or literature or film, my impression of Russia has always been of Russia in the cold, so brave the cold I did when I landed in Moscow to begin my Russia itinerary a few weeks ago.
The good news, of course, is that it wasn't particularly cold for a Russian winter, with temperatures right around (and, in some cases, just above) freezing. The better news? Even if you're not crazy like me, and decide to see the best places in Russia during a more humane time of year, this 1 week in Russia itinerary is just what you need to get started.
UPDATE: Travel to and within Russia has been severely disrupted by the country's invasion of Ukraine. While I condemn the actions of the Russian government, my heart goes out to the Russian people. I hope we can all reunite again in a post-Putin future!
Practical Matters
When to Visit Russia
As I alluded to in the intro, most Russians thought I was crazy for visiting in winter, and recommended I come back during the summer, when Moscow is steaming hot and St. Petersburg enjoys so-called "White Nights." On the other hand, since Russia doesn't have much of a spring or autumn, you've really just got two choices, and prices in Russia in winter are as low as the temperatures.
Where to Stay in Russia
I split my week in Russia between two boutique hotels: Hotel Stoleshnikov in Moscow and Majestic Boutique Hotel in St. Petersburg. Of course, Russia's cities are home to plenty of hostels as well, if you're planning a Russia backpacking itinerary. No matter your budget, of course, Russia hotels are centrally-located and (mostly) very high quality accommodation, although the warmth of reception and service can vary.
Russia Visa
Citizens from the vast majority of countries require visas to visit Russia. I've created a guide for how to get a Russia visa if you're a U.S. citizen. Otherwise, contact your nearest Russian embassy or consulate, or an online visa agency in your country. It's a good idea to have a Russia travel itinerary prepared—I can help you with that!
How to Get Around in Russia
If you spend just one week in Russia as I'm recommending here, your only long-term transport need will be between Moscow and St. Petersburg, which has two options: Train (either the high-speed Sapsan or overnight Red Arrow from Moscow to St. Petersburg), or plane. Russia's two largest cities both have extensive metros, and also have cities centers that are more or less walkable.
Money, Costs and Communication
Russia uses the ruble, which lost a significant portion of its value in 2014, a fact that sucks for locals but has greatly reduced the cost of the average Russia tour itinerary. For the time being anyway, this has resulted in Russia being much cheaper than it usually is—I averaged about 150 USD per day during my week in Russia, keeping in mind that I stayed in four-star boutique accommodation. Wi-Fi is everywhere in Russia and SIM cards are readily available, but English can be woefully rare. I recommend learning the Cyrillic alphabet and some basic Russian phrases—make some Russian friends, too, if you can!
Places to Visit During Your Russia Itinerary
Moscow and the Golden Ring
Moscow is where the idea of Russia begin almost a millennium ago, and it's where I think all trips to the country should begin. Specifically, the best way to start your week in Russia is with a stroll through Red Square Moscow, basking in the beauty of St. Basil's Cathedral and The Kremlin, then walking out on one of the bridges over the Moskva River to take in a wide panorama of the city's waterfront.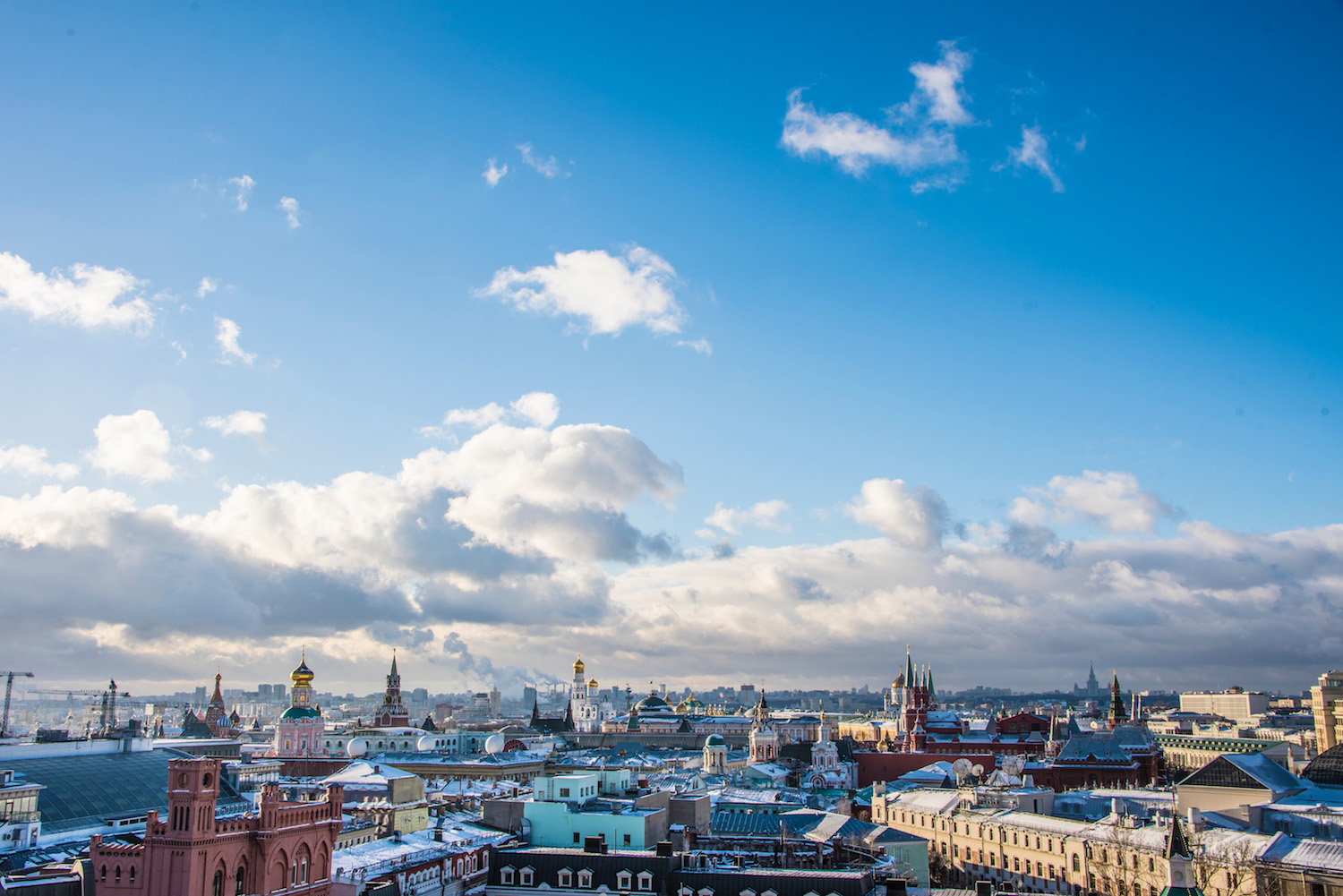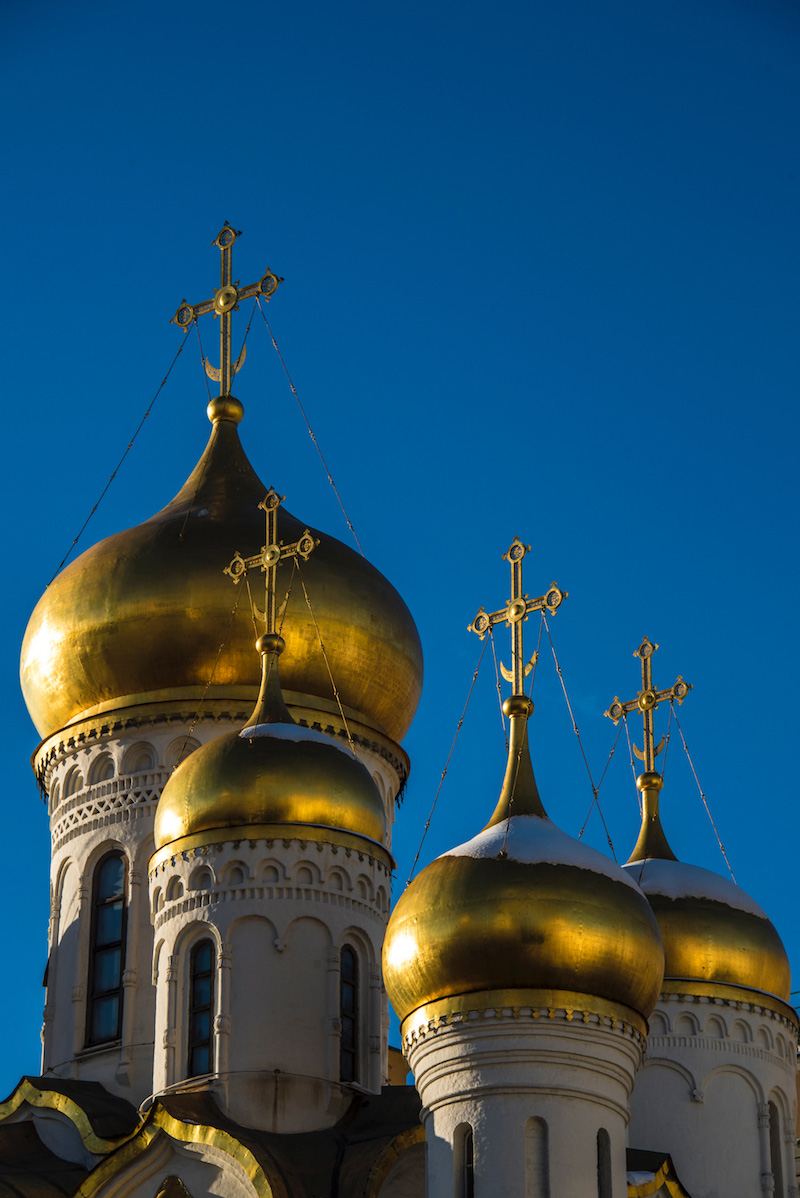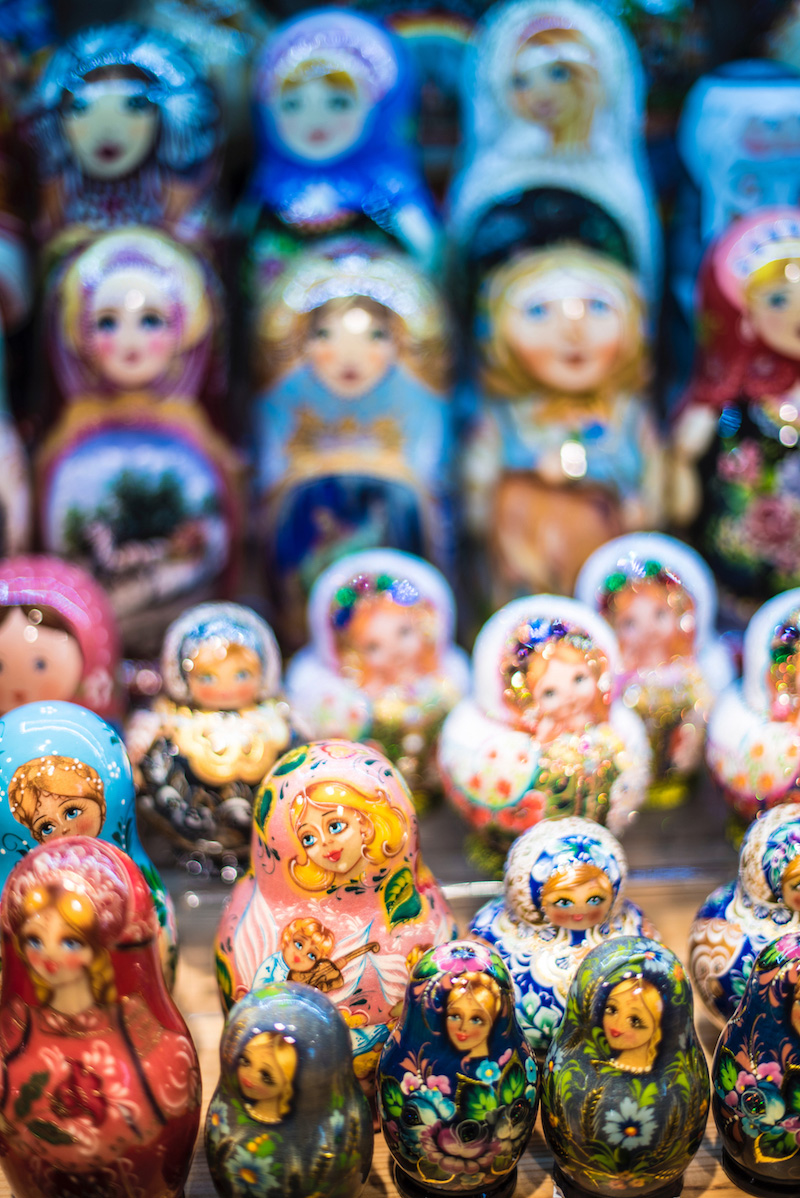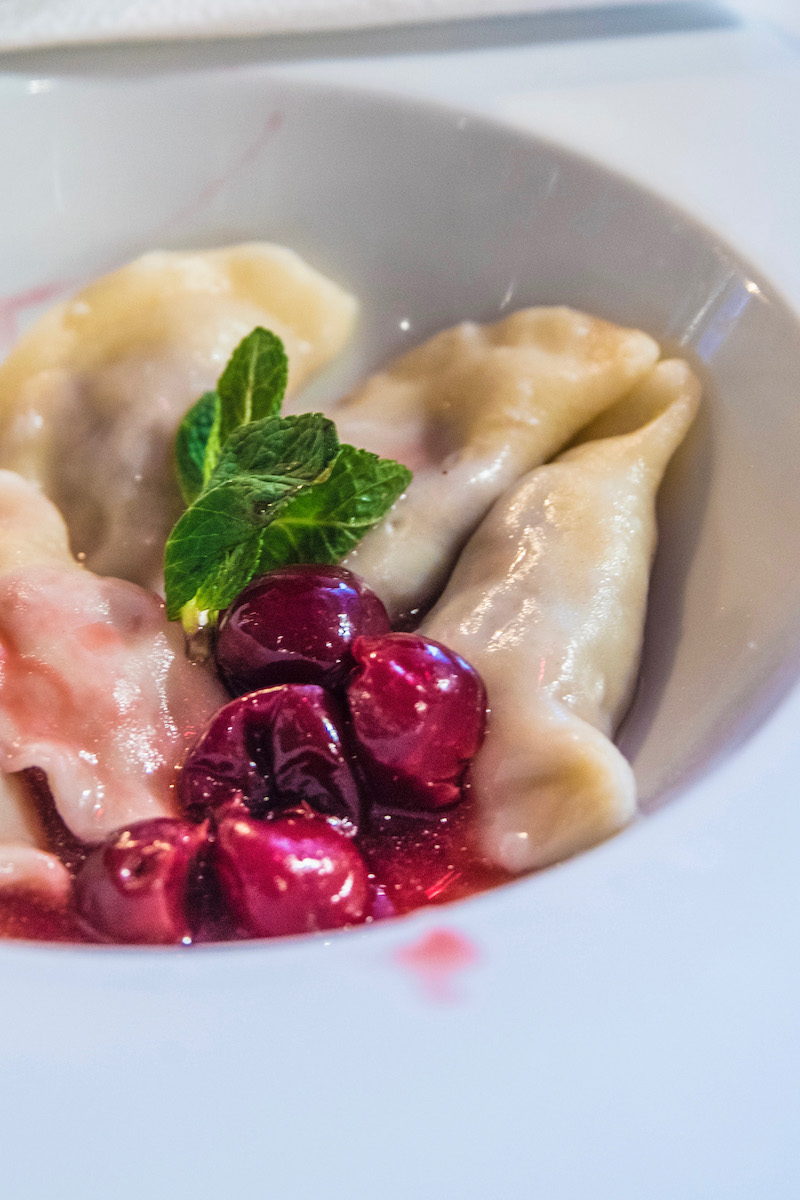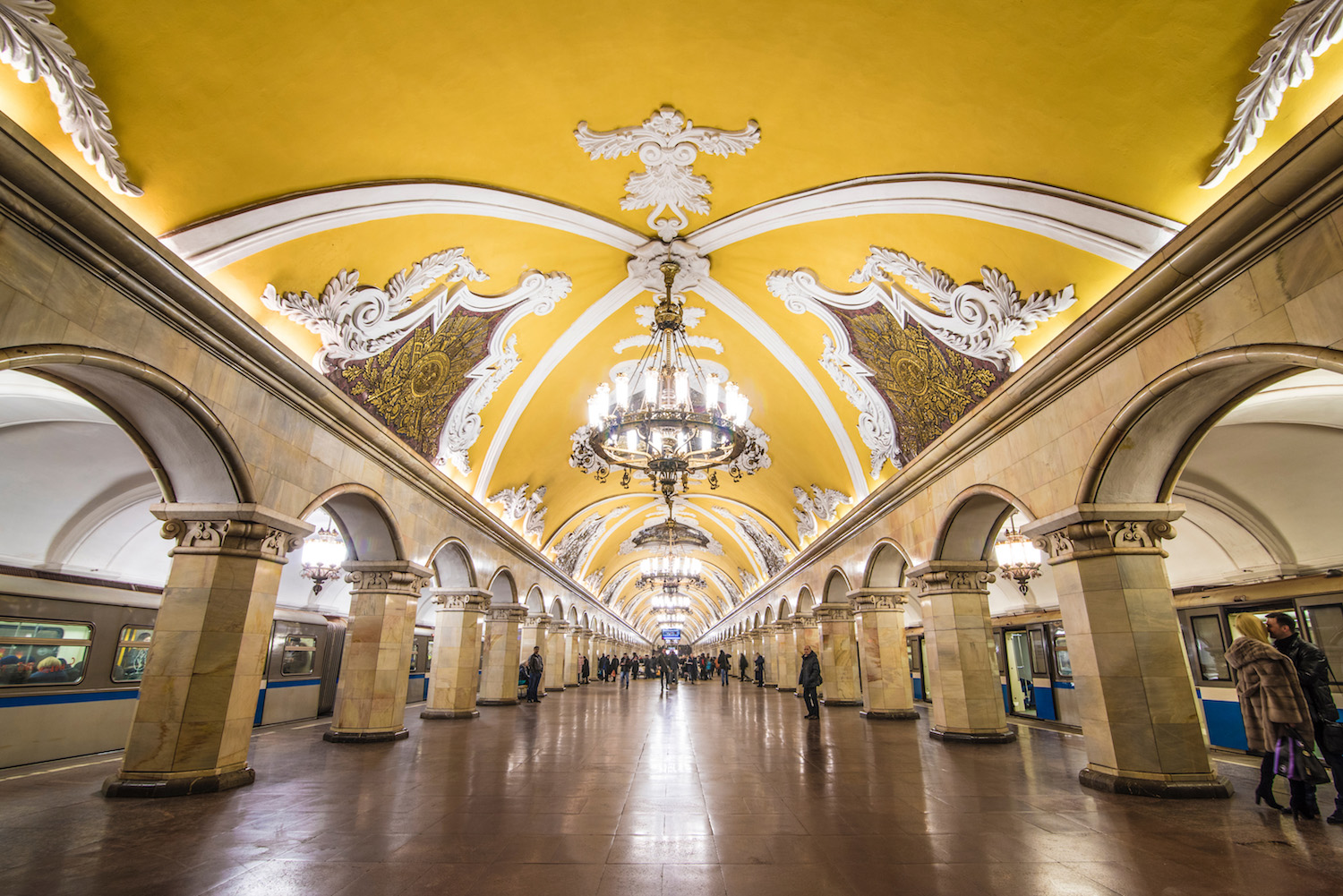 As for how you spend the rest of your Russia itinerary (I recommend spend four days of your week in Russia here), you won't be shore on options. Its architecture, for example, is totally fascinating, whether you prefer touring the most impressive stations of the Moscow Metro or seeing each of Stalin's so-called "Soviet Skyscrapers."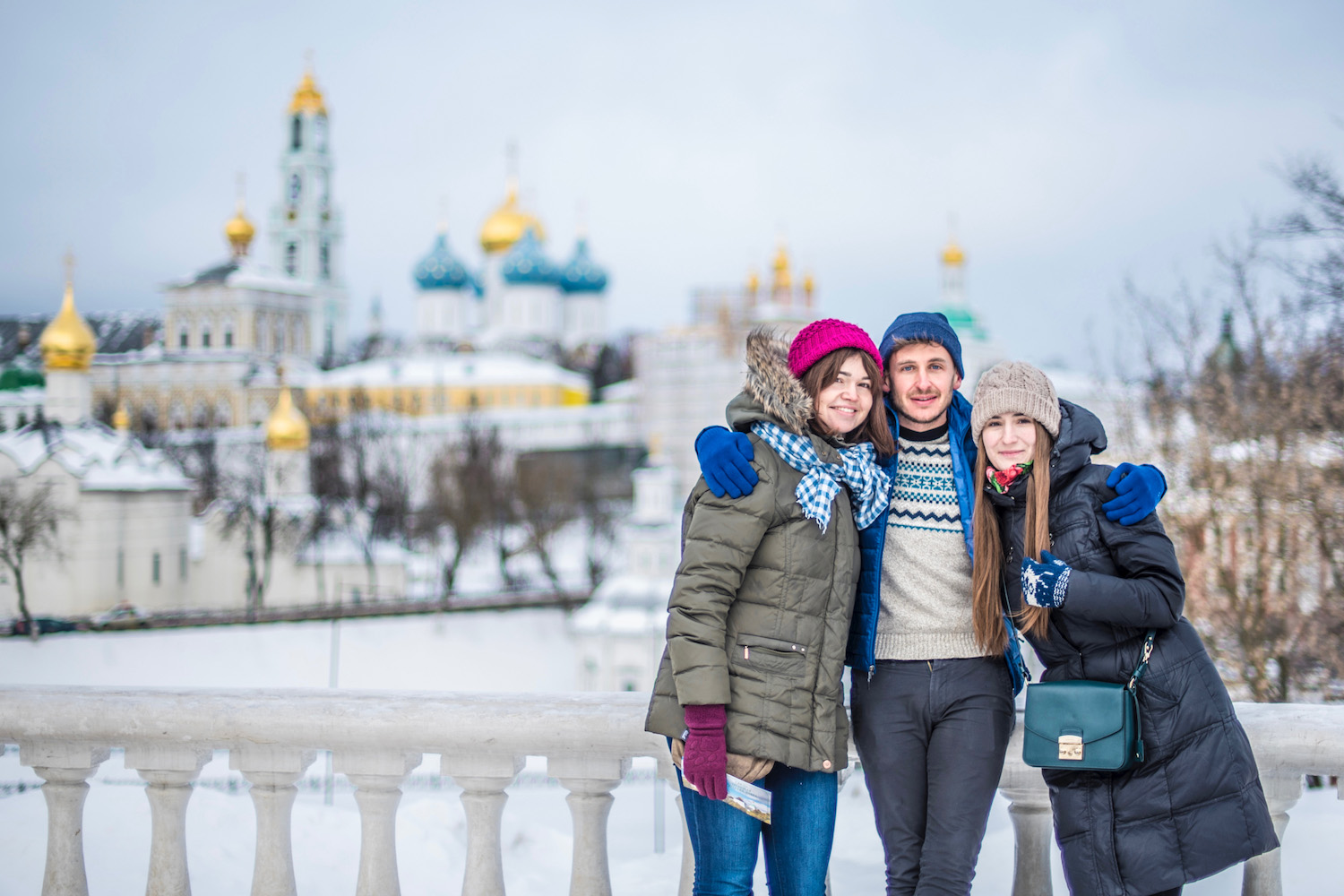 Alternatively, you can eat your way through the highlights of Russian cuisine during your Russia itinerary. From sumptuous borscht beet soup and sweet-and-sour vareniki dumplings, or take a day trip to Moscow's Golden Ring, where you can find historical cities such as Sergiyev Posad and Suzdal, Moscow will prove to be much tastier than it might appear during your Russia 1 week itinerary.
St. Petersburg and its Royal Palaces
Most Russians I spoke with seemed to prefer St. Petersburg over Moscow, even those who live in Moscow. This isn't surprising, of course—St. Petersburg's city center, which features treasures like the Winter Palace, Hermitage Museum and Cathedral of the Savior on the Spilled Blood (aka the "Church of the Savior on Blood"), is arguably the most picturesque in all of Europe, let alone in Russia. It's not a shocking choice as the best among tourist places in Russia, let alone the most popular to include in a Russia one week itinerary.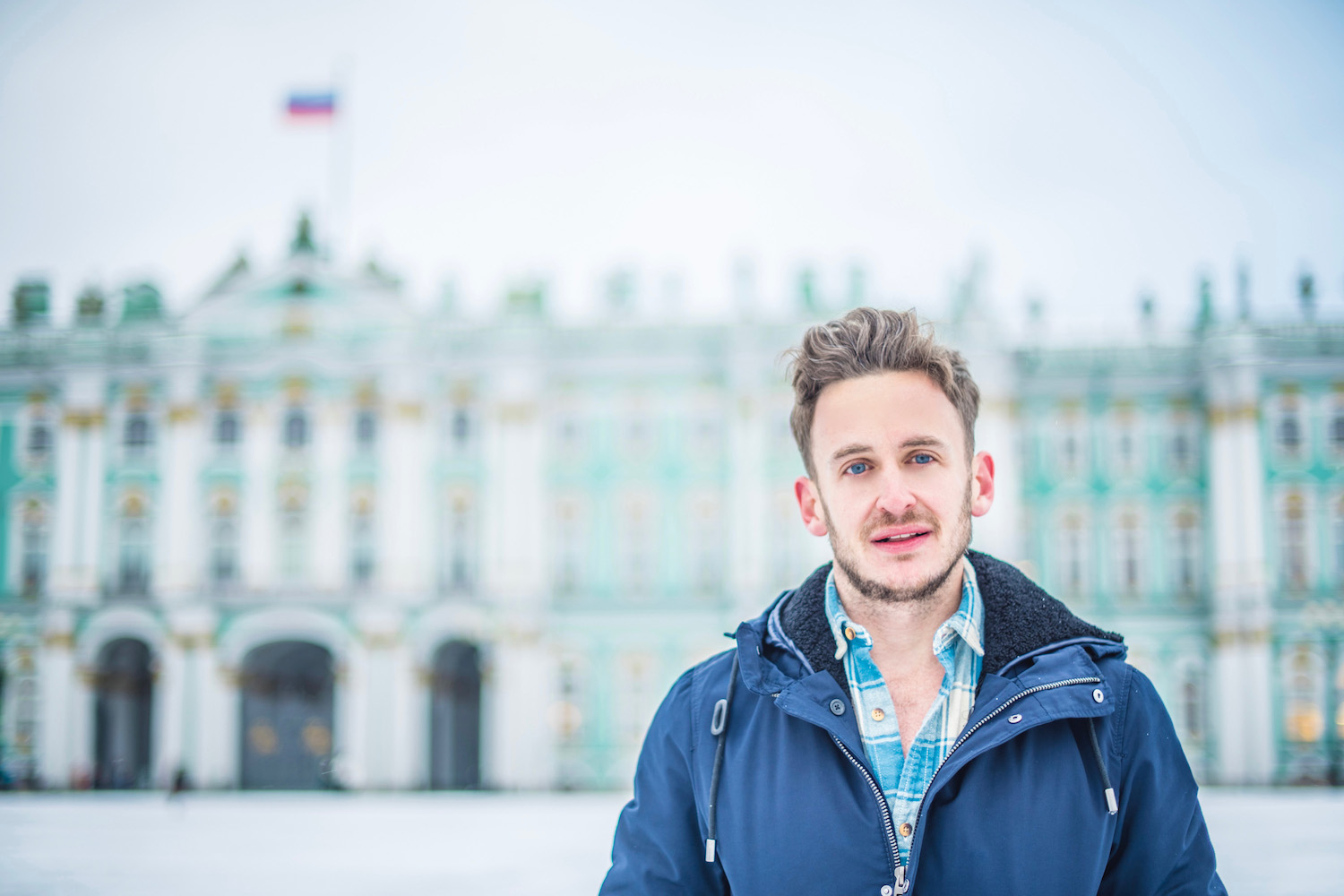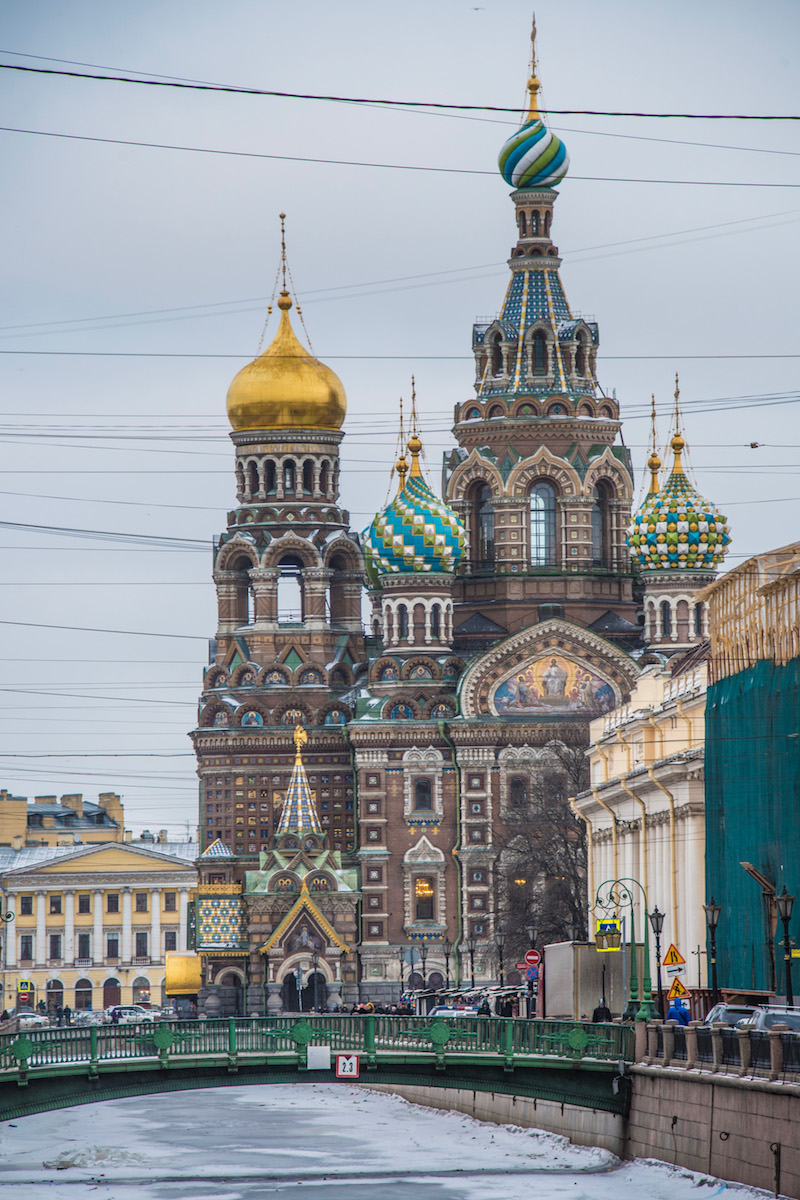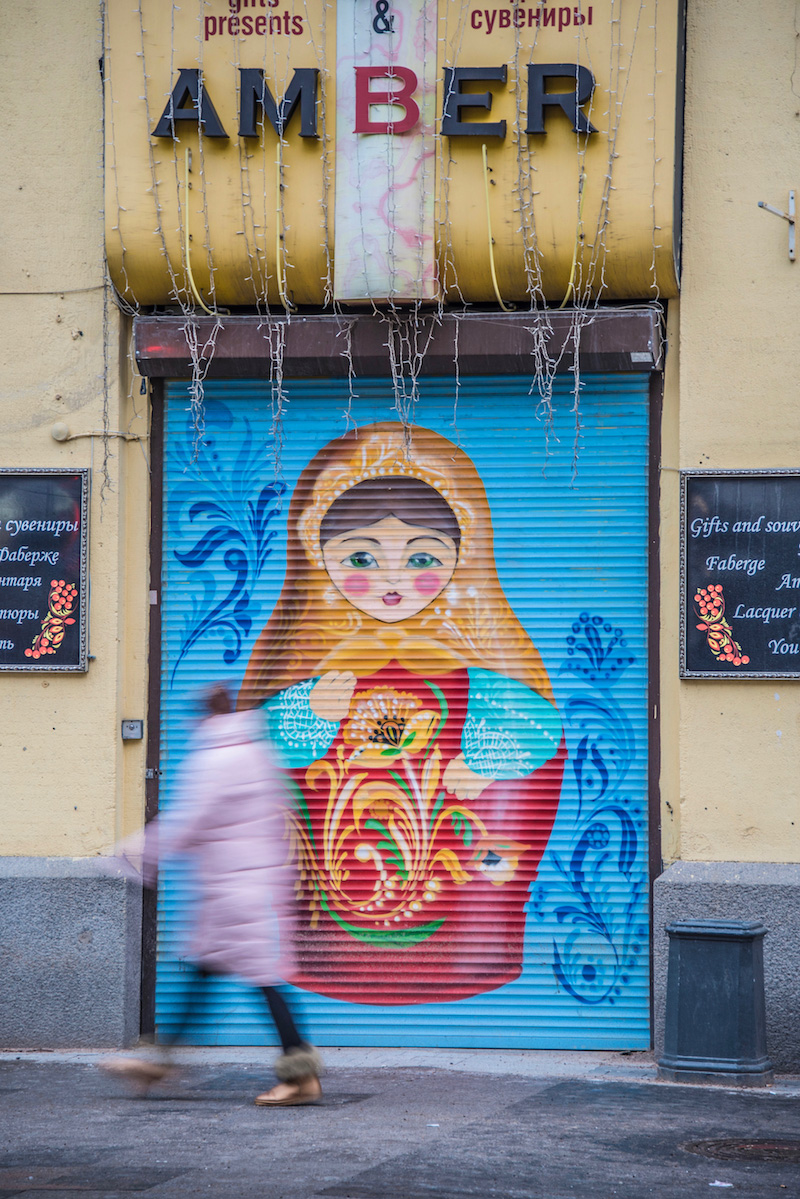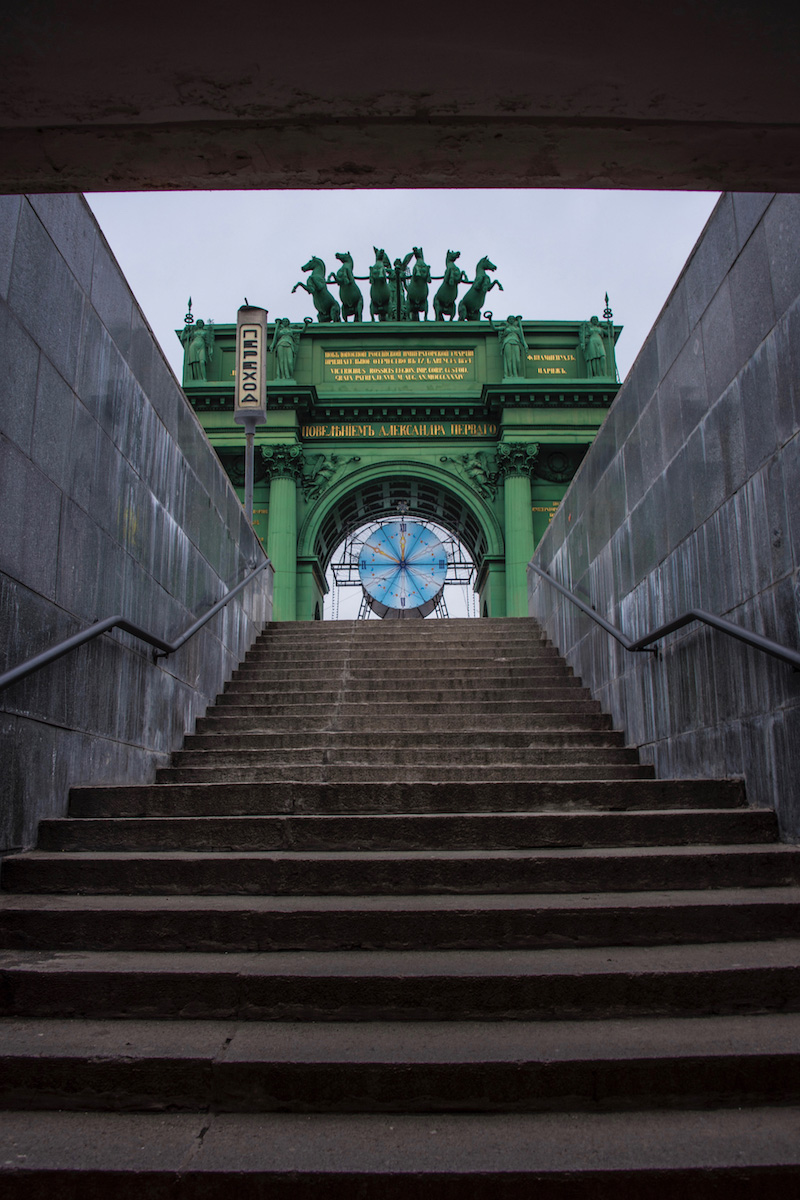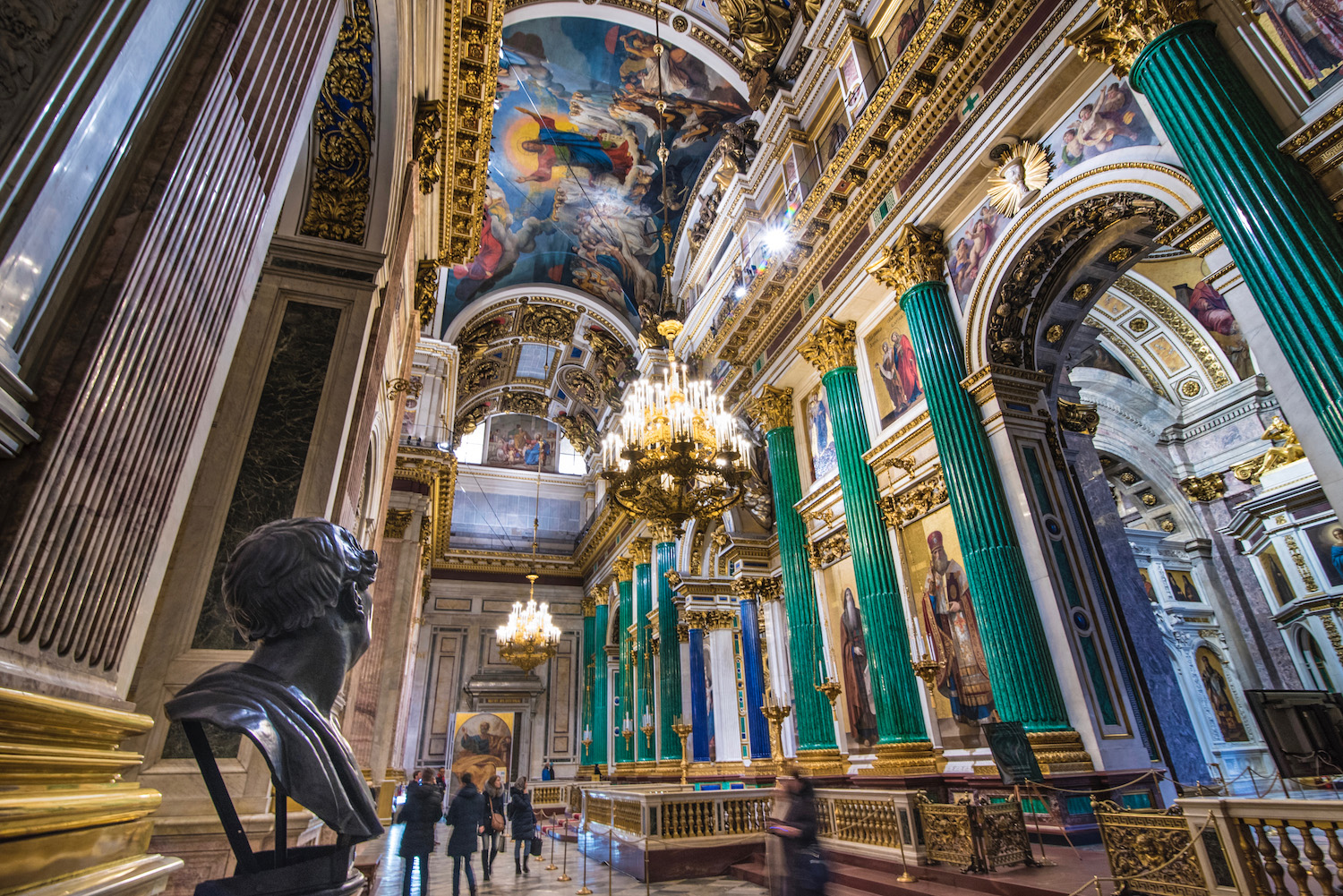 On the other hand, while Moscow is a dynamic global city that can fulfill any of your desires (I could see spending 1 week in Moscow, in fact, if you have the time to spare and longer than a week in Russia) St. Petersburg looks like a communist wasteland outside its center, with the exception of day trip destinations like Peterhof Palace or the town of Pushkin, where you'll find some of the Catherine the Great's former digs. As a result, I recommend spending just three days of your Russia trip itinerary in St. Petersburg.
Other Russia Destinations
If you've got just one week in Russia, the bad news is you probably won't be able to squeeze in more than what I've recommended—this is essentially only enough time for a Moscow and St Petersburg itinerary. If you can manage a few more days or weeks, however, the world's largest country by land area is the travel gift that keeps on giving, with many of the cool places in Russia located in close proximity to its largest cities.
If you can add another few days to your Russia travel itinerary, for example, you could hop down to Sochi on the Black Sea, or over to the city of Novgorod. Another week and you could ride the Trans-Siberian Railroad from Moscow to Beijing. Speaking of Siberia, Lake Baikal is a big Russian bucket list destination for a Russia tour itinerary, particularly during the winter when it freezes solid.
Is 1 Week in Russia Enough?
I won't go so far as to say that a Russia itinerary 7 days (or longer) should be your minimum, but any shorter and you might as well just take a city trip to Moscow or St. Petersburg. On the other hand, longer trips to Russia can quickly devolve into a chicken-and-egg type scenario. Allow me to explain.
If you know you only have one week in Russia, for example, you will necessarily keep your list of destinations short. The longer you spend, the greater chance there is of adding truly distant destinations (for example, Kazan in the south of Russia, Irkutsk near Lake Baikal or even Vladivostok in the Russian Far East), which could you mean your "long" trip to Russia actually ends up seeming perilously short.
Other FAQ About Planning a Russia Itinerary
How many days is enough for Russia?
If you plan to do like me, and spend most of your time in Moscow and St. Petersburg, a week to 10 days in Russia is an ideal amount of travel. If, on the other hand, you tend to explore the country far and wide, from the shores of the Black Sea to Vladivostok in the Far East, you could easily spend a month in Russia—and maybe much longer.
What is the best month to go to Russia?
Russia is most pleasant during the summer months of June, July and August, but open-minded travelers can enjoy the country any time of year. I visited during the middle of winter, for example, and found the incredible beauty of the bleak winter counteracted the discomfort of the cold. "Shoulder" months like May and September are also options.
Is Russia expensive to visit?
Russia is relatively expensive, but not as pricey as it used to be. This is due in large part due to a 2014 collapse in the value of the Ruble, related to international condemnation over Russia's annexation of Crimea from Ukraine that year. Generally, you can expect to spend a minimum of around $100-200 per day to travel in Russia.
The Bottom Line
One week in Russia is a great amount of time to introduce yourself to Russia, even if it doesn't allow for a comprehensive trip. Seeing Moscow and St. Petersburg in 7 days (including a day trip to two from each), you'll get a colorful, interesting briefing of the best places in Russia—and inspiration for a more elaborate trip, if you want to take one. If these Russia travel tips aren't specific enough, consider hiring me to plan a custom Russia itinerary.