One of the many reasons I held off visiting Russia as long as I did was the complicated visa process. Broadly, obtaining a Russia visa requires not only hundreds of dollars and several weeks, but a lengthy application that includes addenda such as bank statements, proof of employment and even certifications of property ownership.
I changed my tune when the Russian Federation started offering American citizens Russia visas valid for three years, increasing their value and decreasing the relative amount of hassle involved in getting one. Below, I'll outline how to go about getting a Russia visa if you're a U.S. citizen.
Russia Visa Application and Documentation
The first step to getting a Russian visa is to get an "Invitation Letter," which I put in quotes because it's less of an invitation, and more of a bribe—you basically pay a travel agency to vouch that you have a valid reason to visit Russia. Once you have your invitation (you'll receive it via email within 24 hours of applying for it) you'll need to complete your Russia visa application, which you can thankfully fill out online before you print it.
The application is long and very detailed, requiring you to provide lots of personal information, from basic things like birth date and parents' names, to a list of every country you've ever visited. Make sure to save your application often (the system is buggy) and to pay close attention to detail, particularly the visa type you choose and the dates of validity you select.
In terms of supplementary documents, everyone will need a U.S. passport with six months' validity and two passport-sized photos, but beyond this, requirements for documentation (which may include bank statements, proof of employment and even health insurance) will depend on which consulate you use. To see which documents you need, click this link, then hover your mouse over the "Required Documents" tab and choose the name of the Russia visa center nearest to you.
Russia Visa by Mail: ILS USA
There are five Russian consulates in the U.S.: Houston, New York, San Francisco, Seattle and inside the Russian Embassy in Washington, DC. If you live near enough to the consulate that represents your region (click here to see a map that breaks this down), the easiest way to apply for a Russia visa is to make an appointment online, via ILS USA (the company that manages Russia visa application in the US) and go in-person.
Alternatively, you can mail in your documents, keeping in mind that you are responsible for the cost not only of shipping them to ILS USA, but also for paying the return postage. It's recommended that you select expedited shipping both ways to avoid unnecessary delays in receiving your Russia visa. Learn more about the "Mail Service" from ILS USA.
How Much Does a Russia Visa Cost?
The cost of a Russia visa for U.S. citizens depends on how long you want your visa to be valid for, and what type of visa you choose. For a three-year, multiple-entry visa (which is what the Russian consulate recommends and also, the best value option), the price is $303 for in-person applications and $388 for mail-in applications, as of March 2017. You'll need to add $30 if you want your passport to be express-delivered back to you after your visa is processed; add $270 for expedited processing.
How Long Does It Take to Get a Russia Visa?
Non-expedited Russia visas generally take two weeks to process, from the time the visa center receives your passport, and assuming all your paperwork is in order. Processing time for expedited visas varies; get in contact with your local ILS center prior to choosing this option to make sure the extra expense is worth it. Generally speaking, you should give yourself no less than a month between the day you apply for your Russia visa and the day you plan to arrive in Russia.
The Bottom Line
Getting a Russia visa isn't any less complicated than it once was, but since you can now apply for a three-year, multiple-entry visa, the hassle is more worthwhile. Make sure to follow all instructions carefully to avoid unnecessary rejection of your visa application and also, to give yourself plenty of time in advance of your trip to get the visa. Enjoy your trip to Russia!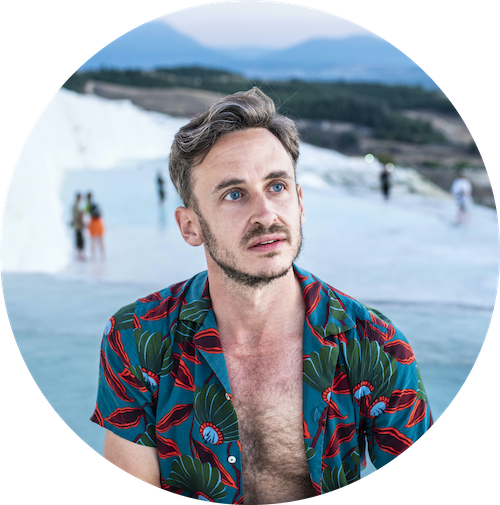 informs, inspires, entertains and empowers travelers like you. My name is Robert and I'm happy you're here!