I spent literally years creating the perfect Malaysia itinerary. A pair of aborted visits (in 2010 and 2016) preceded my first serious trip to the country (in 2017) so that by the time I finally gave Malaysia the attention it deserved, I was practically an expert on the country. Subsequent trips in the early 2020s have further deepened my understanding.
Indeed, I've been back so many times since my "big" trip, which saw me spend about 2 weeks in Malaysia—I'm so excited to share what I've learned. Without getting too far ahead of myself, I'd say Malaysia is simultaneously the most underrated country in Southeast Asia and the one I'm glad I waited until my 30s to truly visit.
What I'm about to share with you will not only be a celebration of beautiful places in Malaysia, nor a compendium of practical travel advice, but an engaging near-decade of travel stories that will help you quickly understand Malaysia—and take your own trip that I hope is even better than all of mine.
Practical Matters
When to Visit Malaysia
Like much of the rest of Southeast Asia, Malaysia has a wet season and a dry season. Unfortunately, since Malaysia is more geographically spread out than, say, Thailand, demarcating each of these seasons (they're different on the peninsula, for example, than they are on Borneo) isn't an easy matter. For example, while June is the best month to explore the jungles of Sarawak, it's the wettest month in Kuala Lumpur. No matter when you end up executing this itinerary, Malaysia will probably "gift" you with some rain, even if it's technically a good time to visit.
Where to Stay in Malaysia
Whether you stay 1 week in Malaysia or an entire month, Malaysia is one of the cheapest places in the world to stay in nice hotels, be they five-star properties such as the Majestic in Kuala Lumpur, or boutique properties such as Noordin Mews in Penang and the Ranee Boutique Suites in Kuching. On the other hand, if you happen to be traveling on a budget, hostels and budget hotels throughout Malaysia are dirt cheap, even compared to many neighboring countries. As far as I'm concerned, some of the best hotels in Malaysia are also the most affordable, which is good if your answer for how long to stay in Malaysia is "a long time."
How to Get Around Malaysia
Malaysia has probably the second-best infrastructure in Southeast Asia, after Singapore, which means that getting around is easy. For long distances, flights on Malaysia Airlines or AirAsia are fast and relatively economical, although buses are sometimes the only option, such as to the Cameron Highlands, which doesn't have its own airport. Within cities (and I do mean almost every large Malaysian city, as of March 2017), Uber is the way to go. You can even use Uber as transport for day trips, such as to Penang National Park outside of George Town.
Money, Costs and Communication
Malaysia uses the Malaysian ringgit (MYR), whose value has been low the past several years against major currencies, including the USD, EUR and GBP. As a result, travel in Malaysia is cheap—budget travelers should easily be able to stay under 50 USD per person, per day, while a relatively luxurious standard is accessible at around 100 USD per person, per day, for food, lodging and transport.
Wi-Fi is prevalent in Malaysia but, I'm sad to report, is among the slowest I've experienced anywhere.Thankfully, mobile internet is much faster and is very cheap, not to mention easy to get. In fact, you can buy a Malaysia SIM card kit at any 7-11 in the country!
Malaysia Visas
The great news? Travelers with most nationalities qualify for visa-exempt entry to Malaysia, with countries like the US and UK enjoying a generous allowance of 90 days upon arrival. The good news? If you don't, it's easy to apply for and receive a single entry visa for Malaysia at your nearest Malaysian embassy or consulate.
Places to See in Malaysia
Kuala Lumpur
Prior to 2017, Kuala Lumpur was the only place I'd seen in Malaysia, and I hadn't even really seen it if I'm being honest. In fact, it was the amazing time I had in KL (as it's known) in early 2017 that motivated me to plan my Malaysia 2 week itinerary, instead of continuing to China's Yunnan province as I'd originally intended.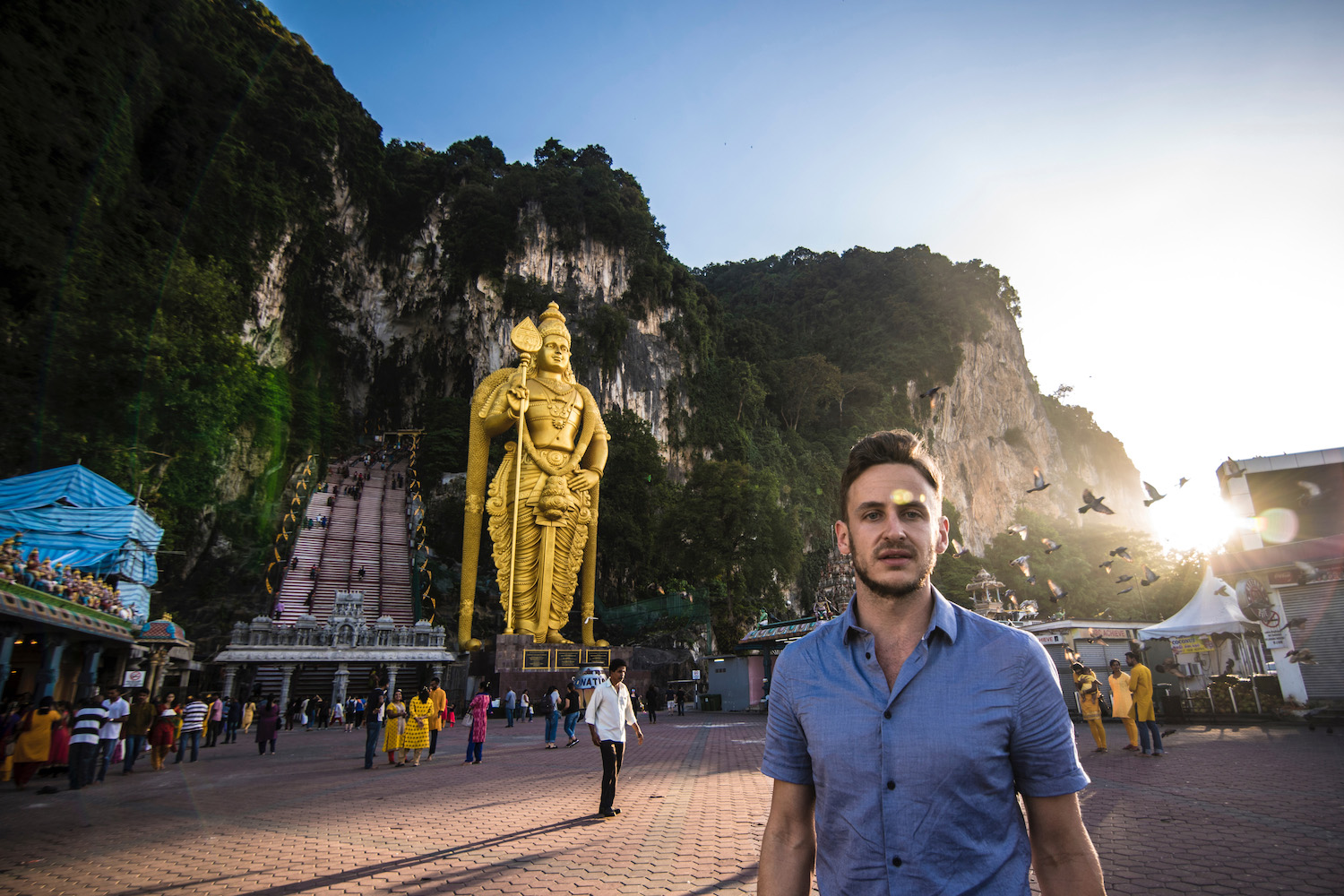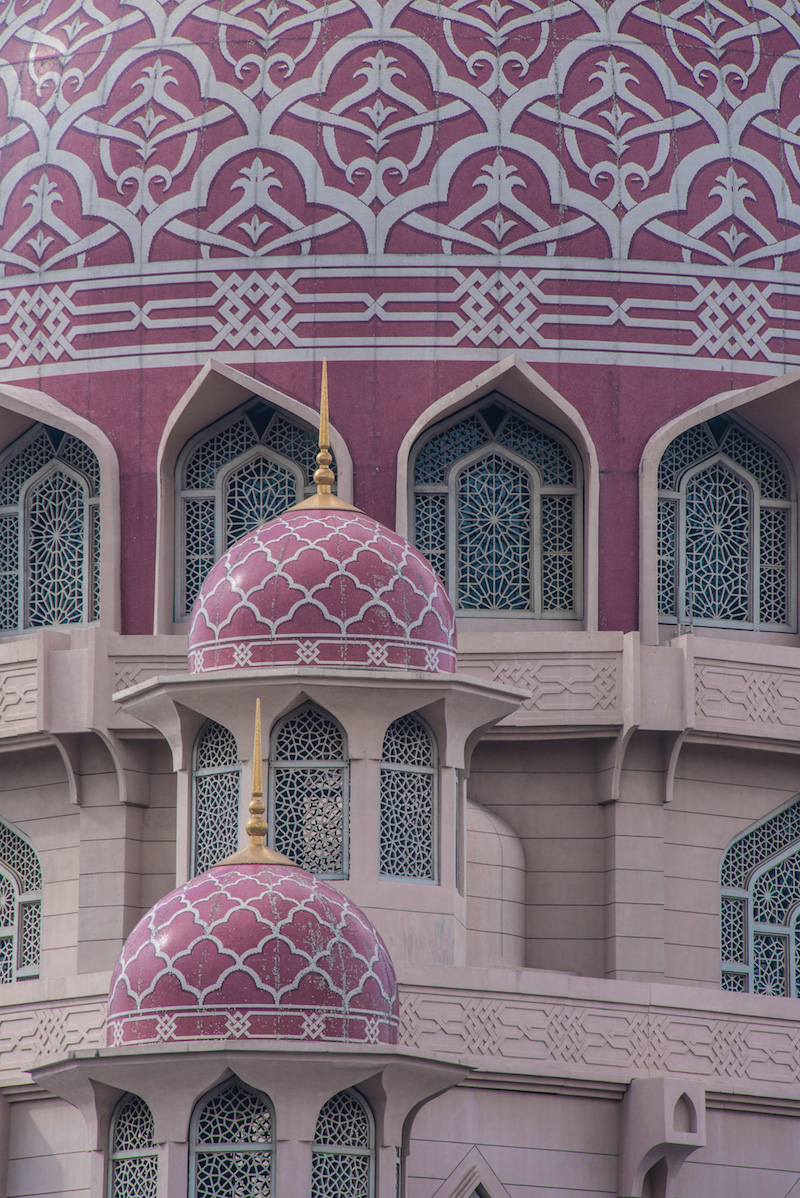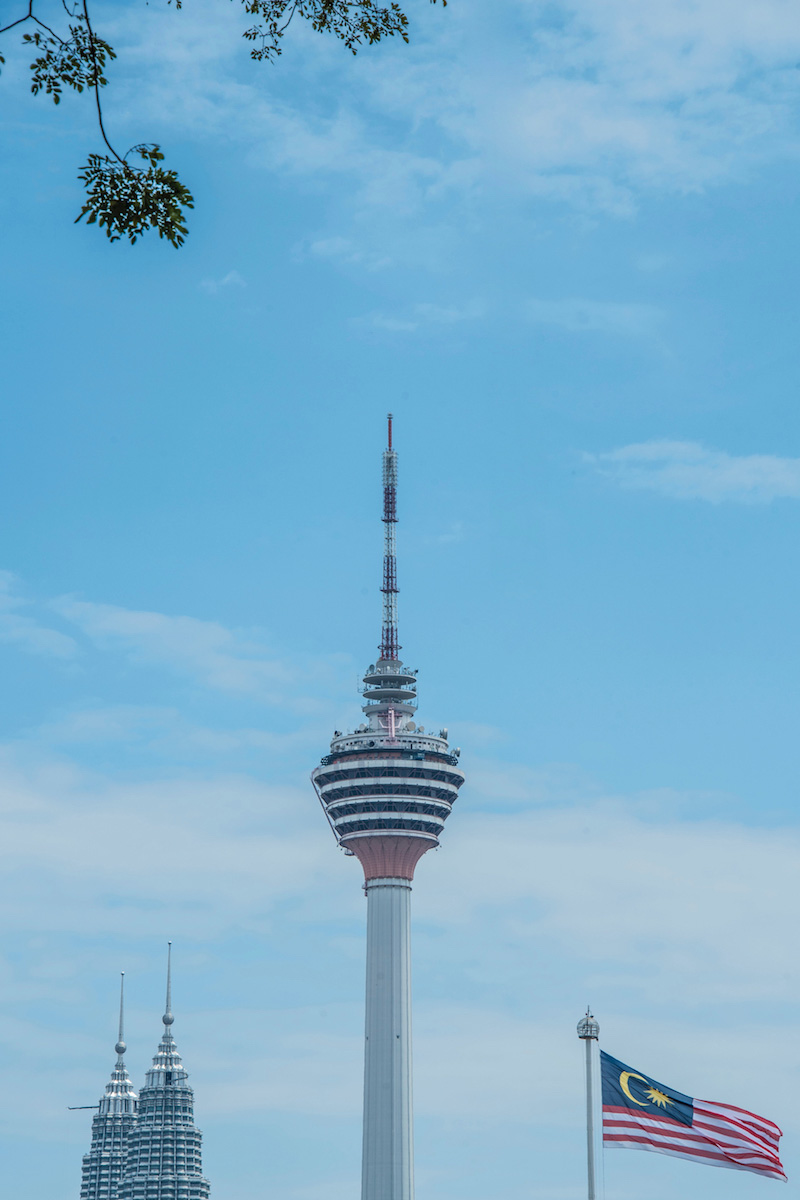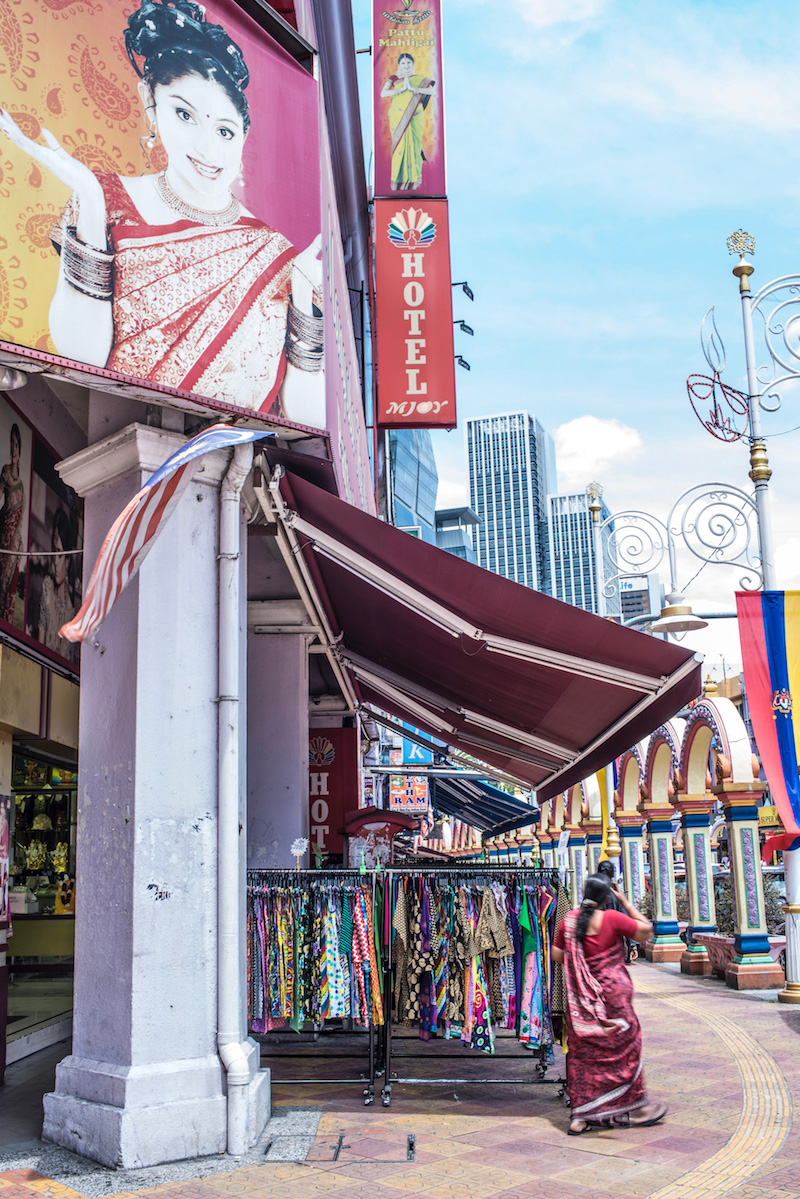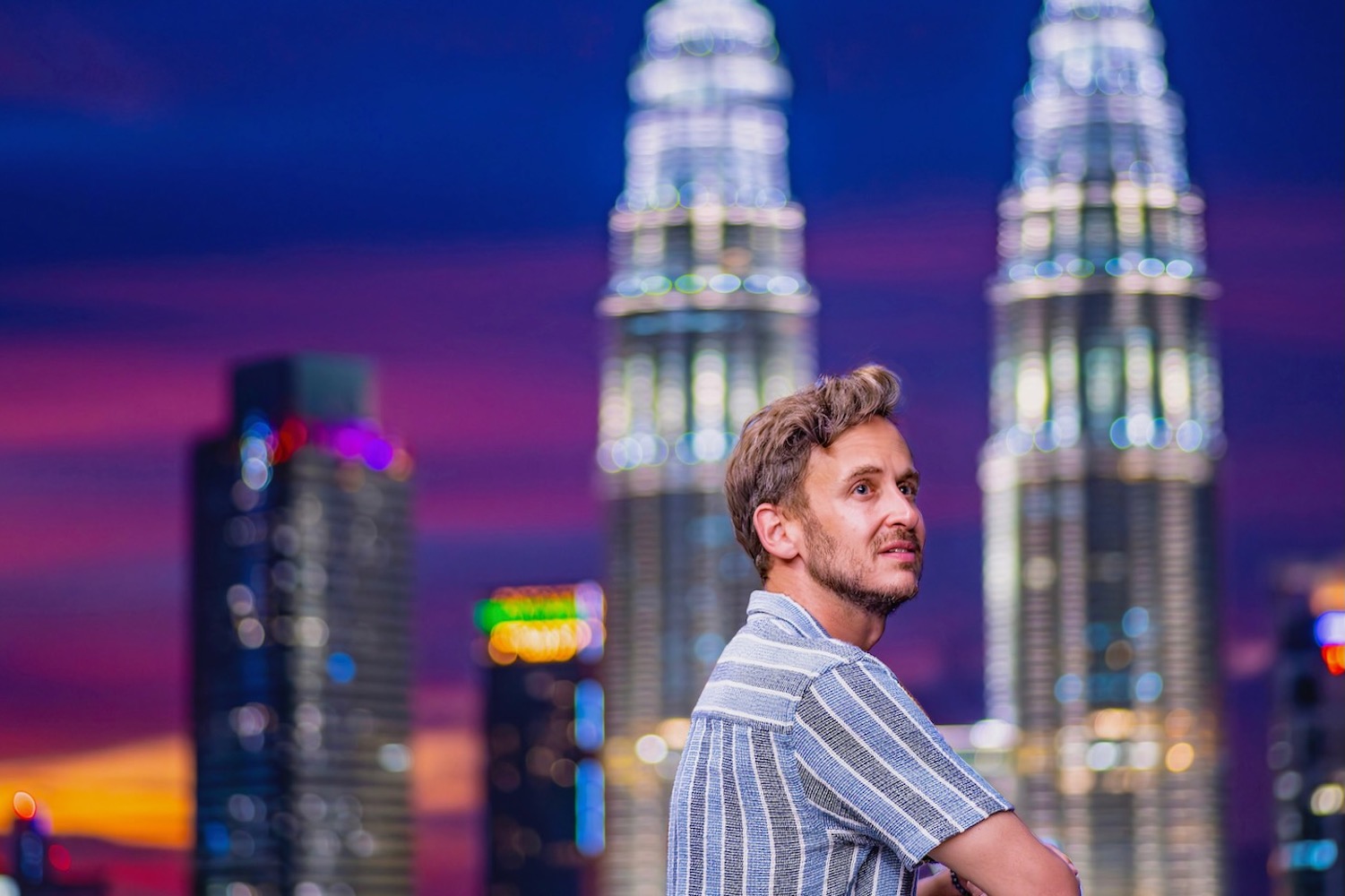 My favorite thing about Kuala Lumpur is how eclectic it is, whether you explore ethnic neighborhoods like Petaling Street (Chinatown) or Little India, make exotic day trips to stunning Batu Caves, colonial Malacca or regal Putrajaya, revel at the base of the Petronas Twin Towers or look onto them from the greenery of the KL Bird Park or majestic Merdeka Square.
Penang
When most tourists say "Penang" what they actually mean is George Town, the historical and beautiful capital city of Penang, a massive island (and a good-sized chunk of the mainland!) that is Malaysia's only Chinese-majority state. George Town embodies the same sort of eclecticism as KL, and while there are a few skyscrapers, its claim to fame is less about tall buildings and more about old ones.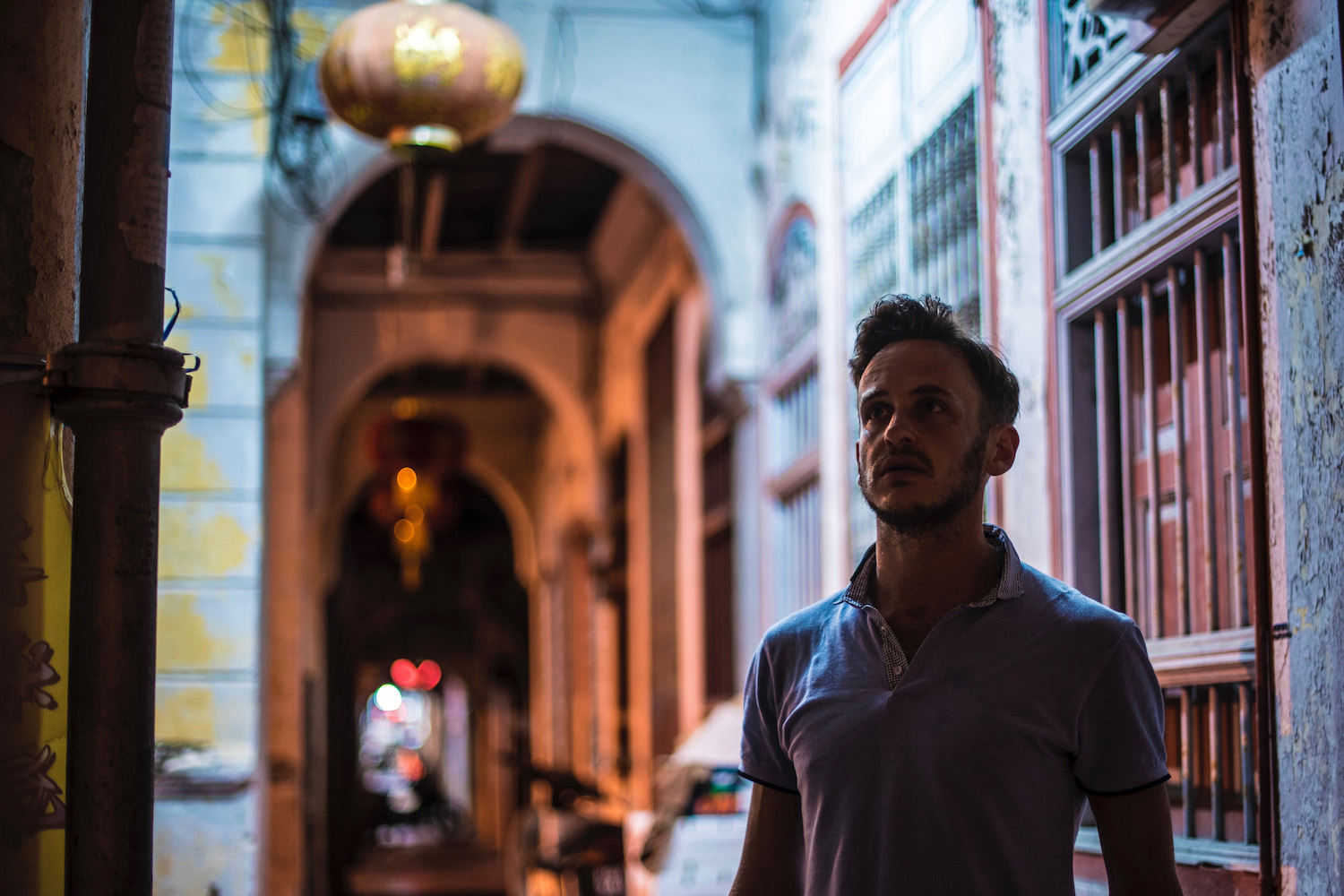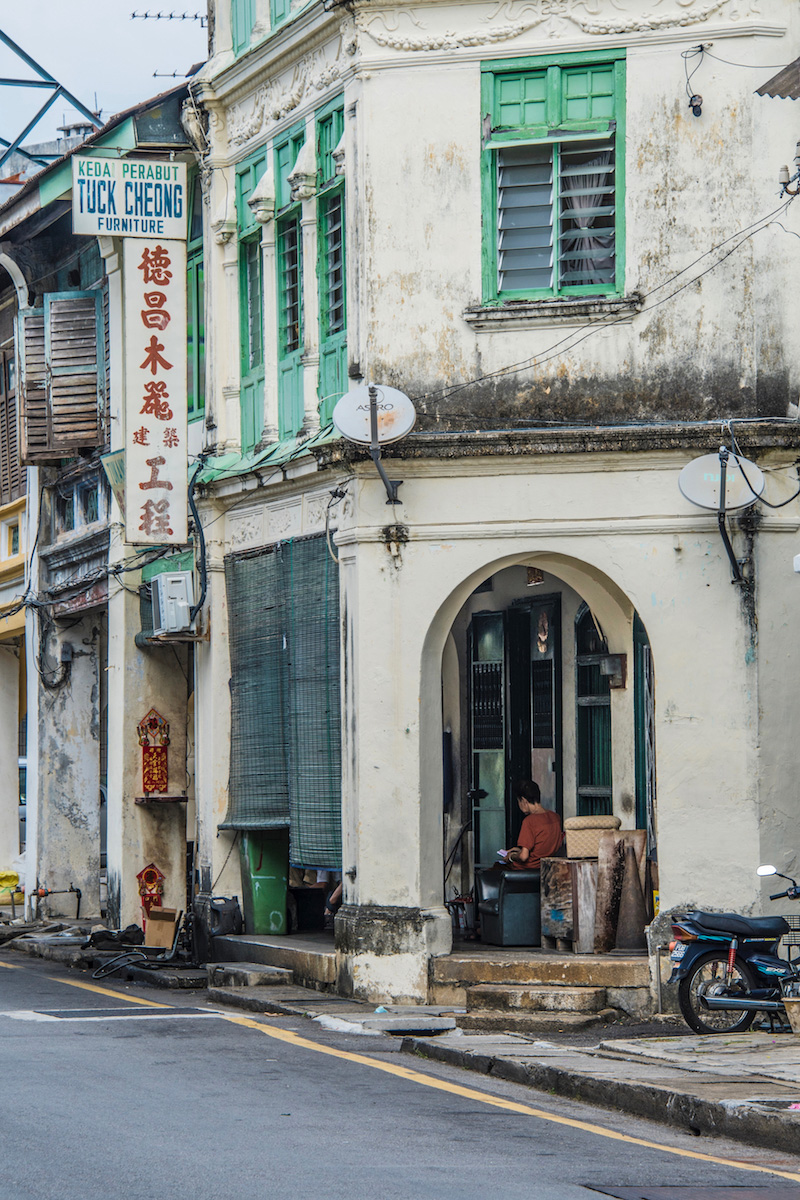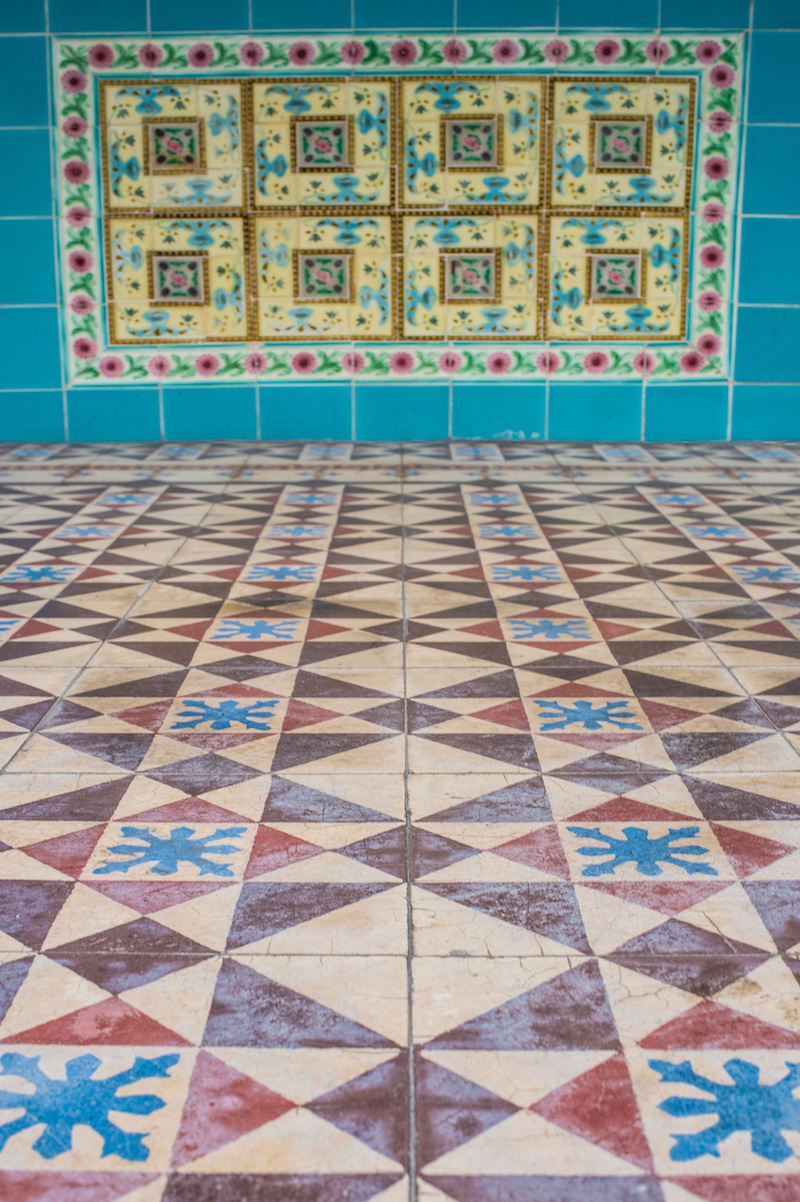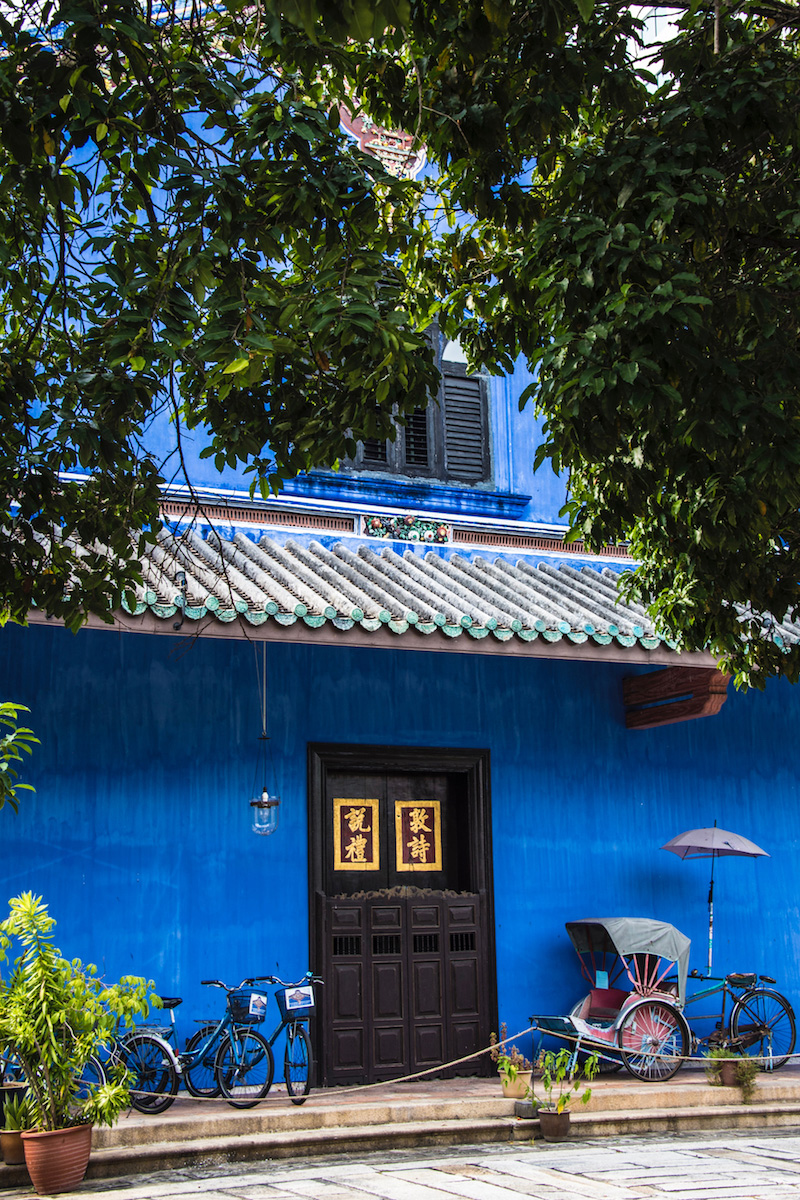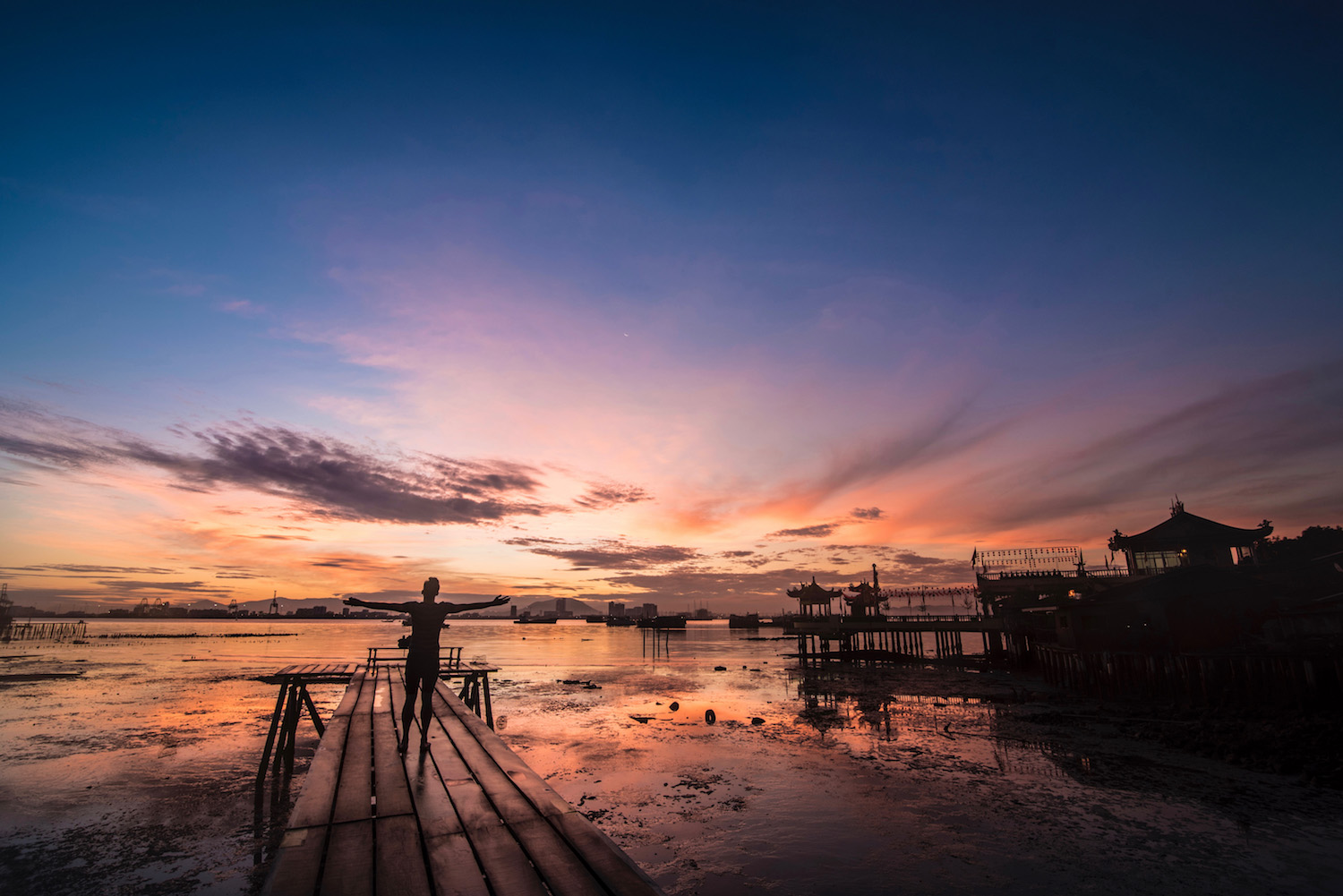 But George Town's UNESCO World Heritage Site, which includes dozens of religious monuments, the Clan Jetties and the Cheong Fatt Tze "Blue Mansion," is only the beginning of this cauldron of charm in the middle of your Malaysia 1 week itinerary. George Town is famous for street food (oyster omelettes, for example, and spicy laksa soup) and street art, although I wasn't too enamored by the latter. While Penang's beaches aren't great, jungle trekking in nearby Penang National Park is enjoyable. Meanwhile, enjoy a stunning panorama of George Town from Penang Hill.
Cameron Highlands
Malaysia's tea-producing region, the Cameron Highlands, sits roughly halfway between Kuala Lumpur and Penang as you make your way north up the Malaysian peninsula. The tea plantations here are beautiful and idyllic, and proved to be among the most scenic photo spots in all of my two weeks in Malaysia.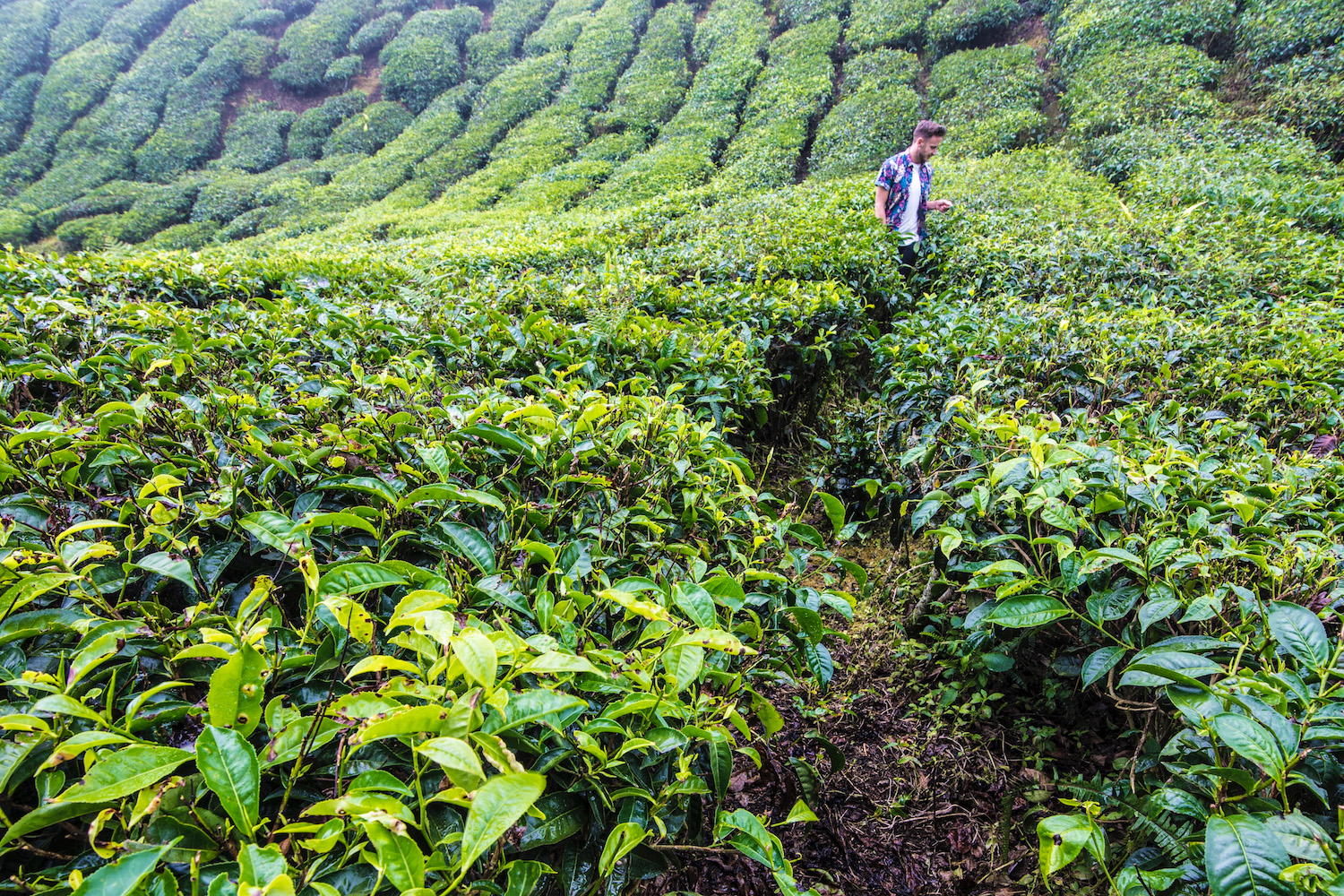 On the other hand, the two principal cities of this region are rather busy and grey, which makes spending more than a couple of days here a frustrating experience, if you're looking for relaxation that is. To be sure, while there are some non-tea activities here—namely visiting strawberry farms and rose gardens—tea is the beginning and end of why you're likely to come to the Cameron Highlands.
Sabah
The furthest east portion of Malaysian Borneo, Sabah consists of the city of Kota Kinabalu, Mount Kinabalu and a number of jungle and beach destinations of dazzling beauty. In spite of this seeming tourism treasure trove, on paper, Sabah was by far my least favorite part of my Malaysia itinerary, for reasons I will explain in future posts (I'll link them here when complete).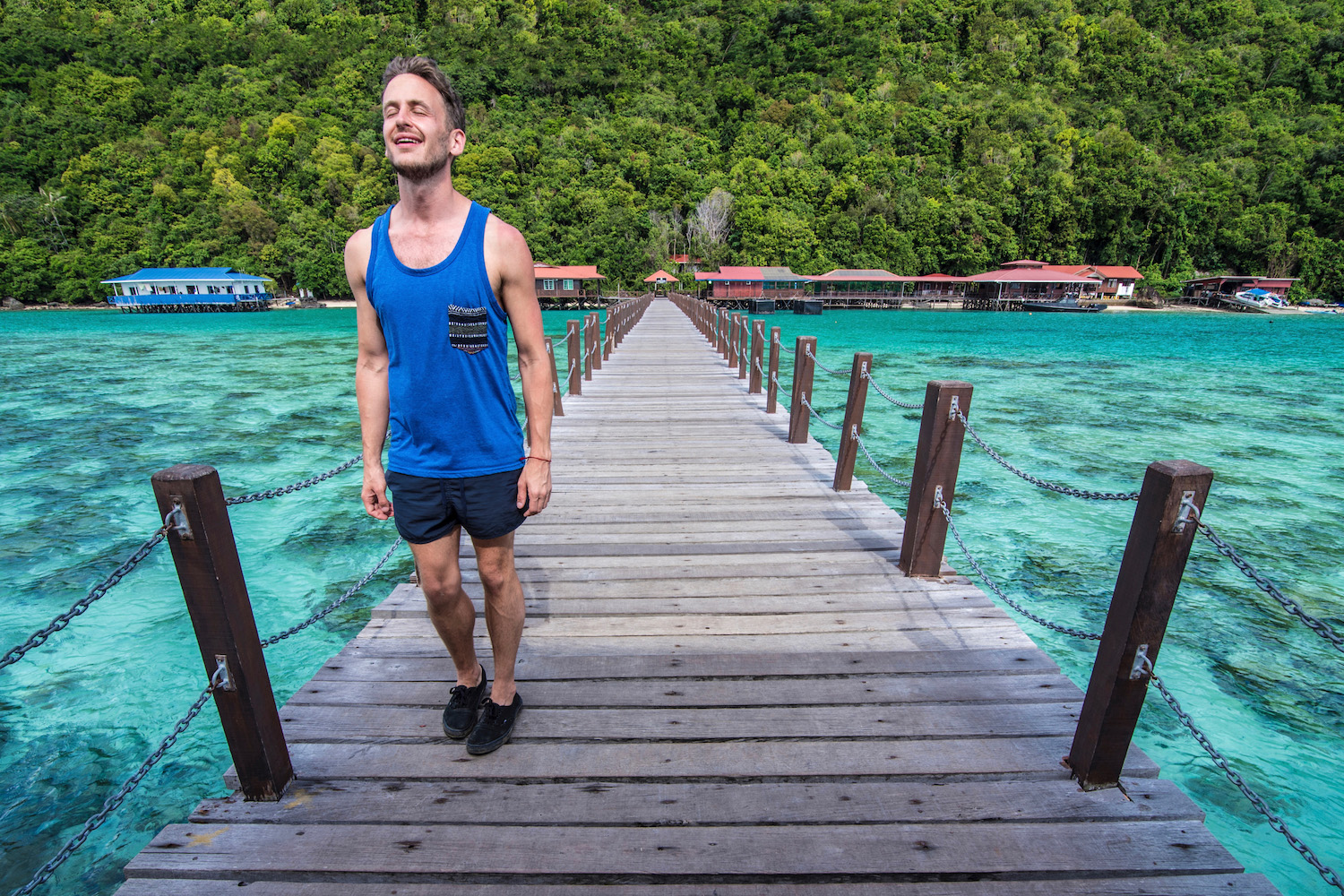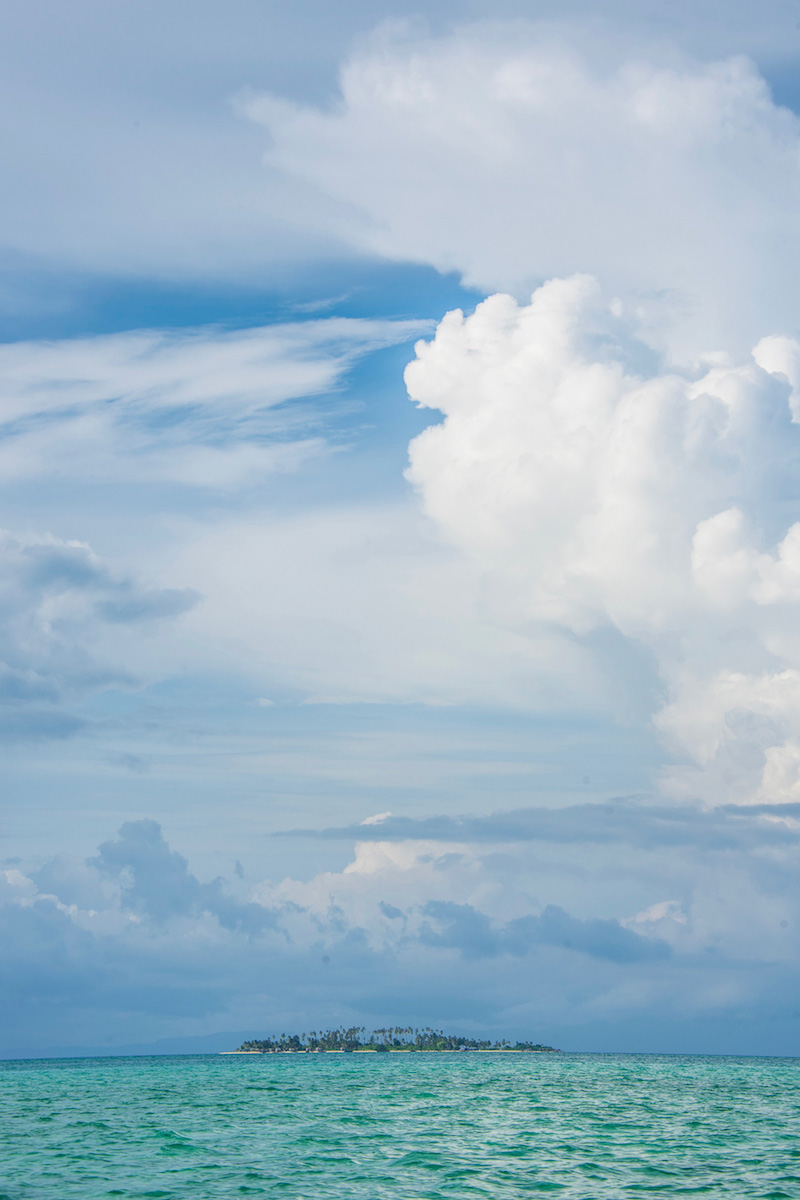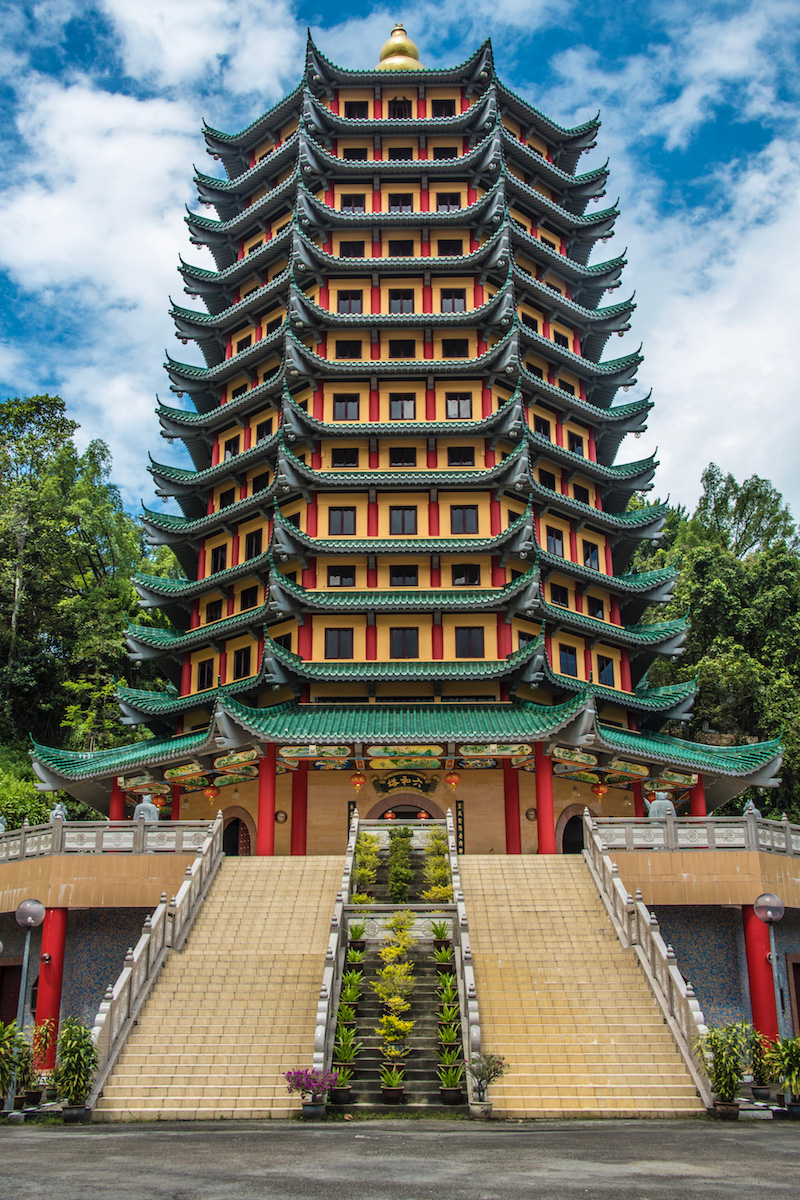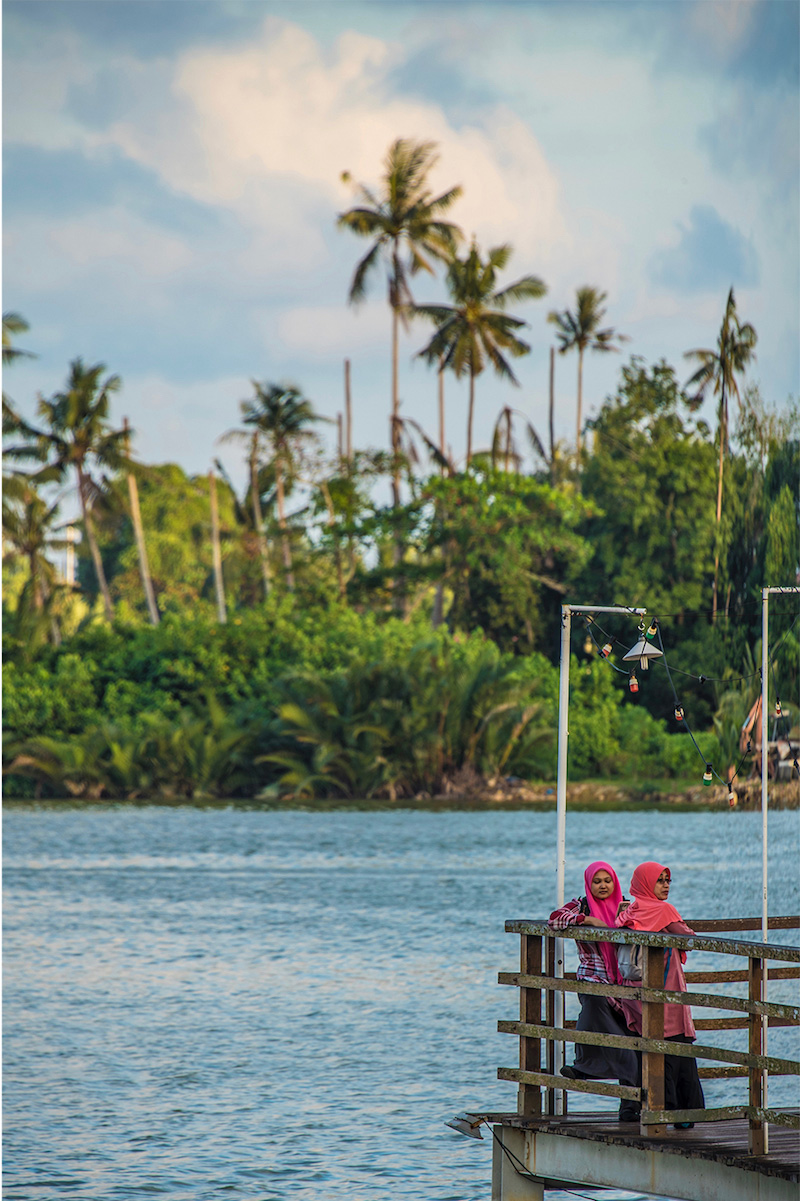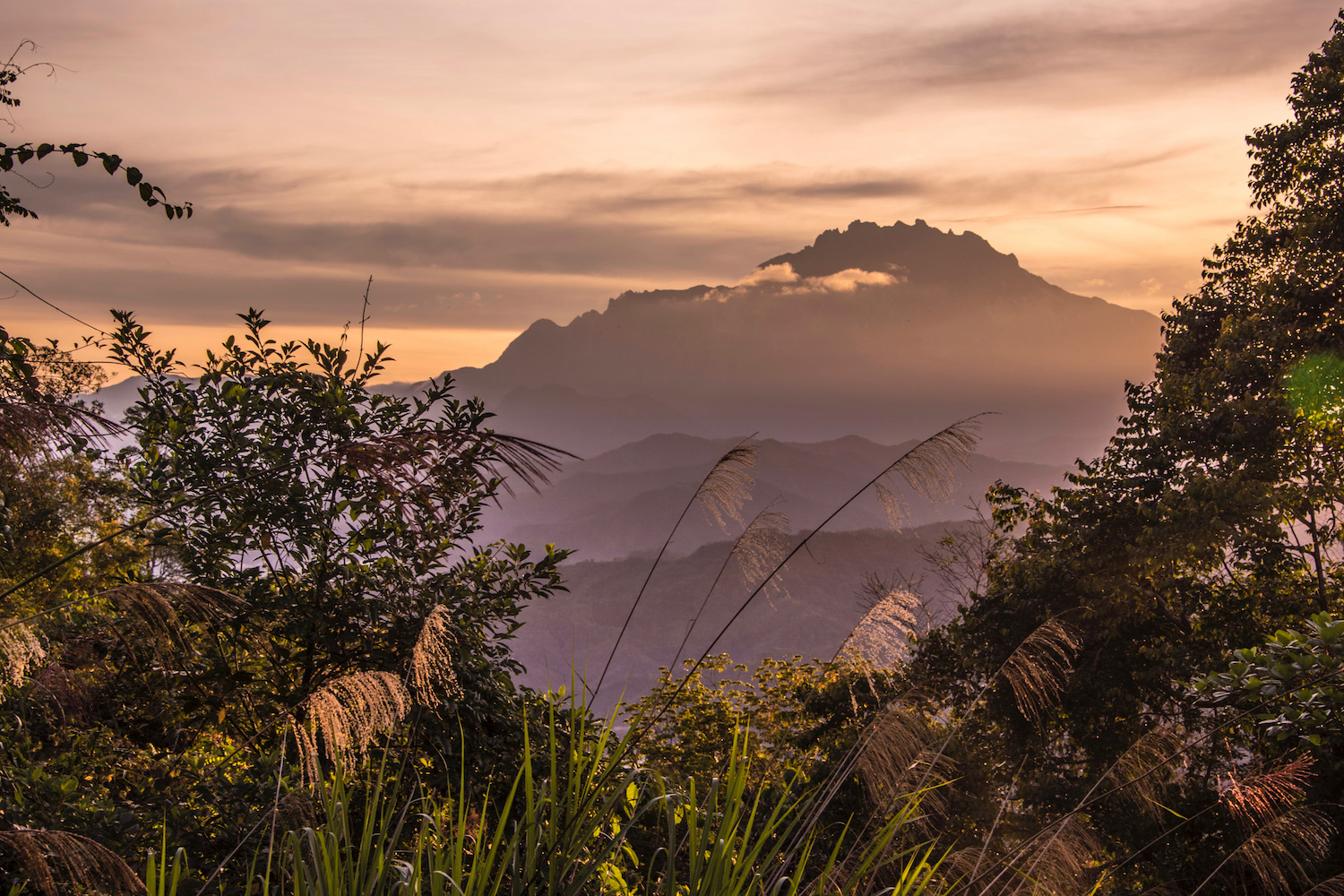 To be sure, while the group of islands near the town of Semporna are absolutely stunning, the mechanics of traveling there are chaotic, a fact compounded by the incompetence of the governmental authority that controls permitting for the region. Likewise, while Kota Kinabalu has some charms, it's grey and industrial in a way that almost cancels out the natural majesty around it.
Sarawak
On the other hand, Sarawak was probably my single favorite destination in Malaysia. This began and ended with the awesomeness of Kuching, a charming, clean and green city nestled along the banks of the Sarawak River, but also had a great deal to do with the other attractions of the state, not to mention the proximity to Kuching.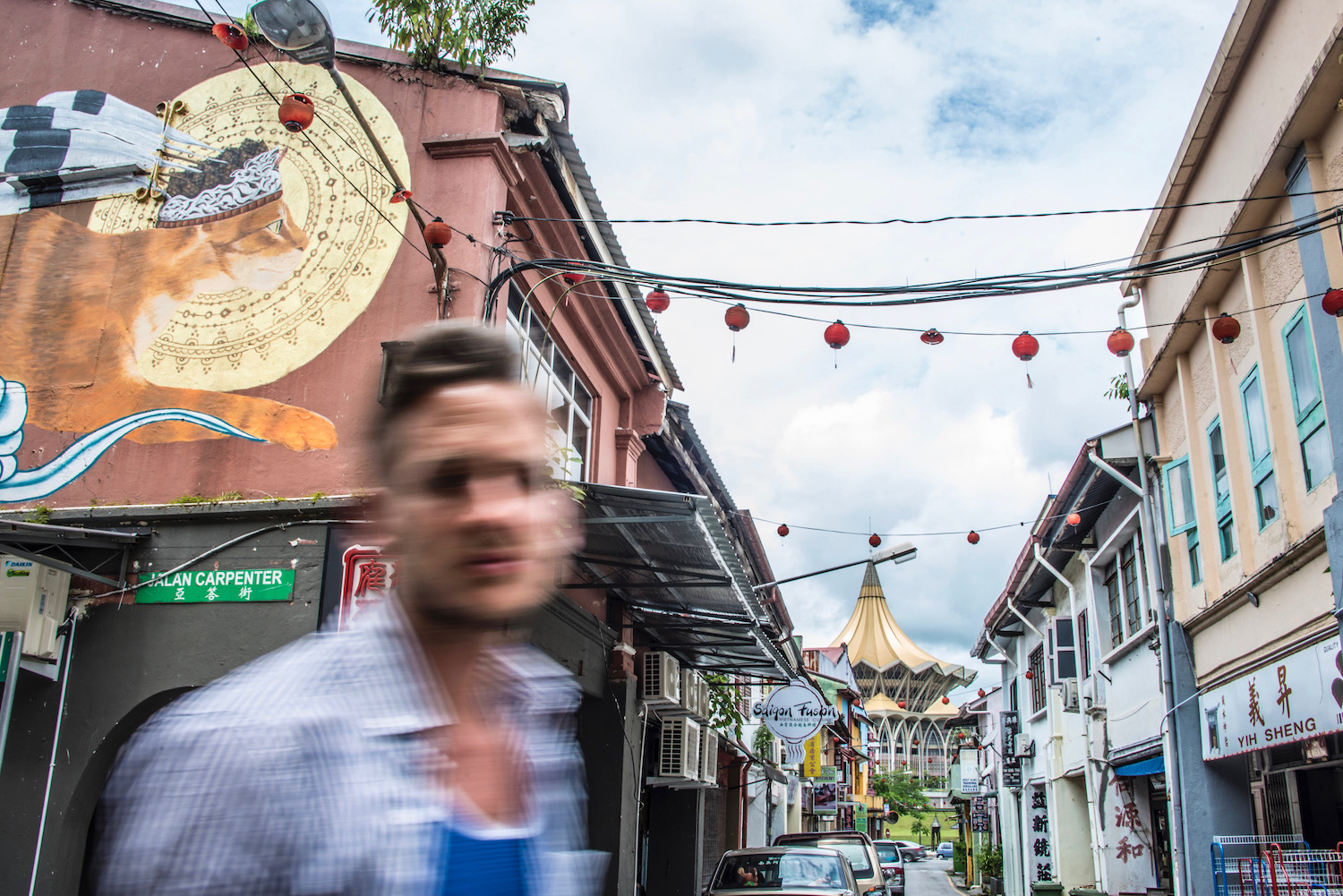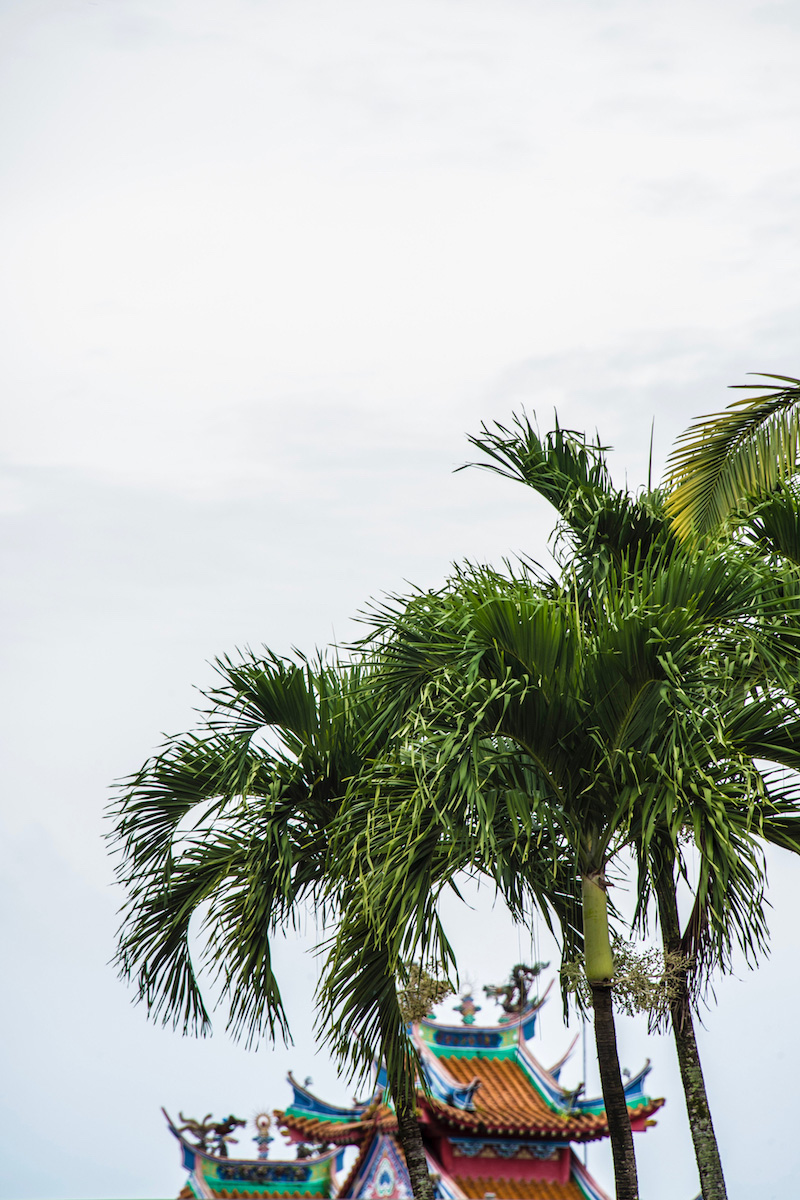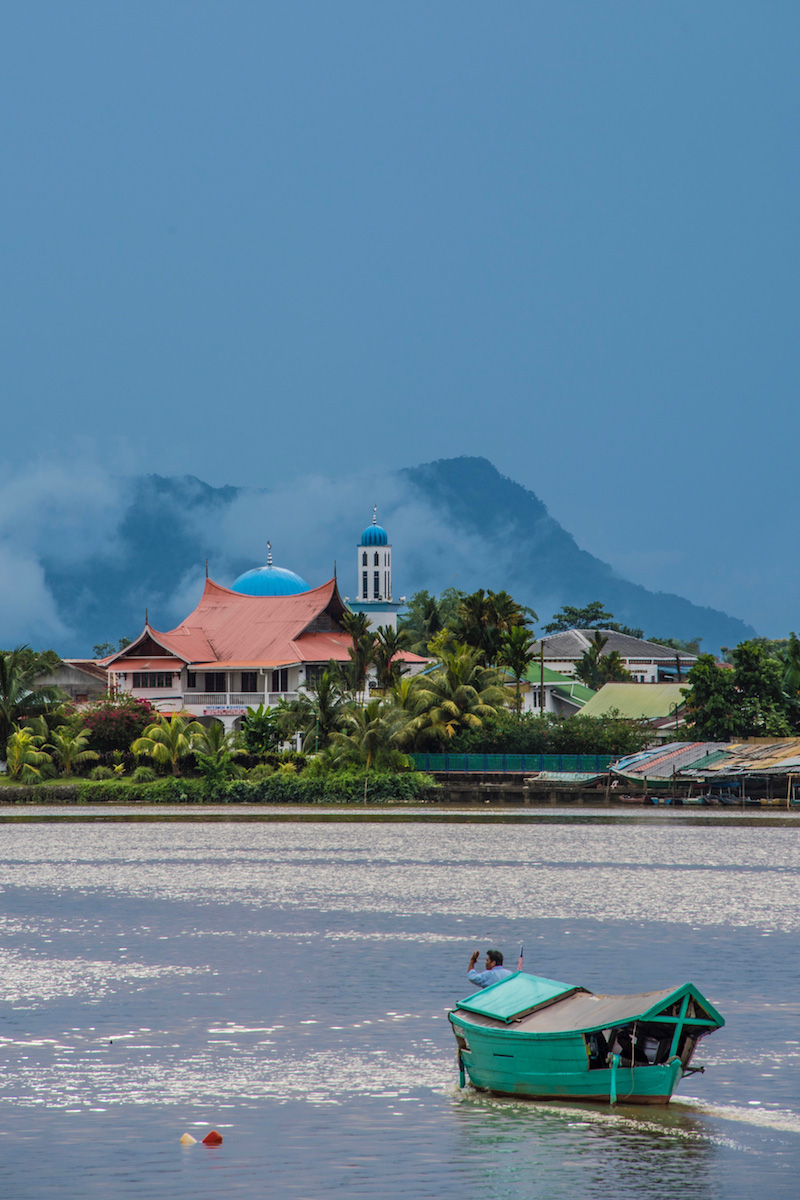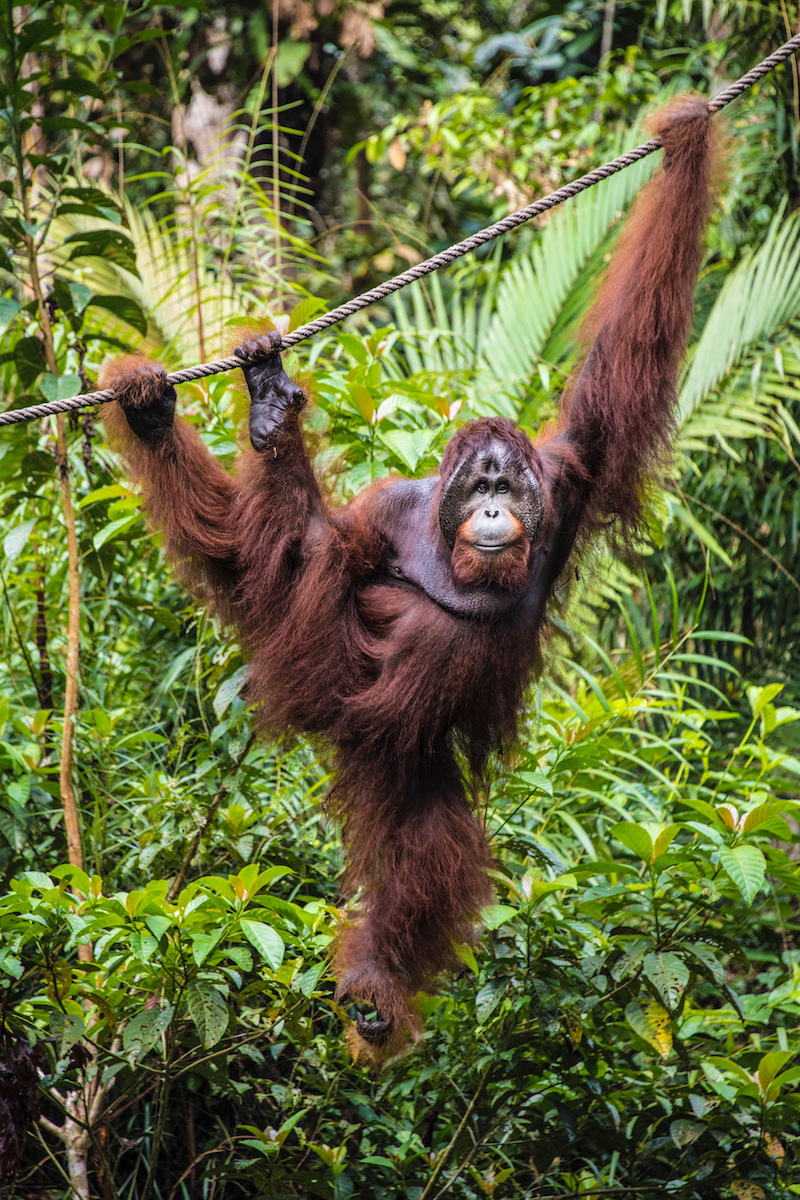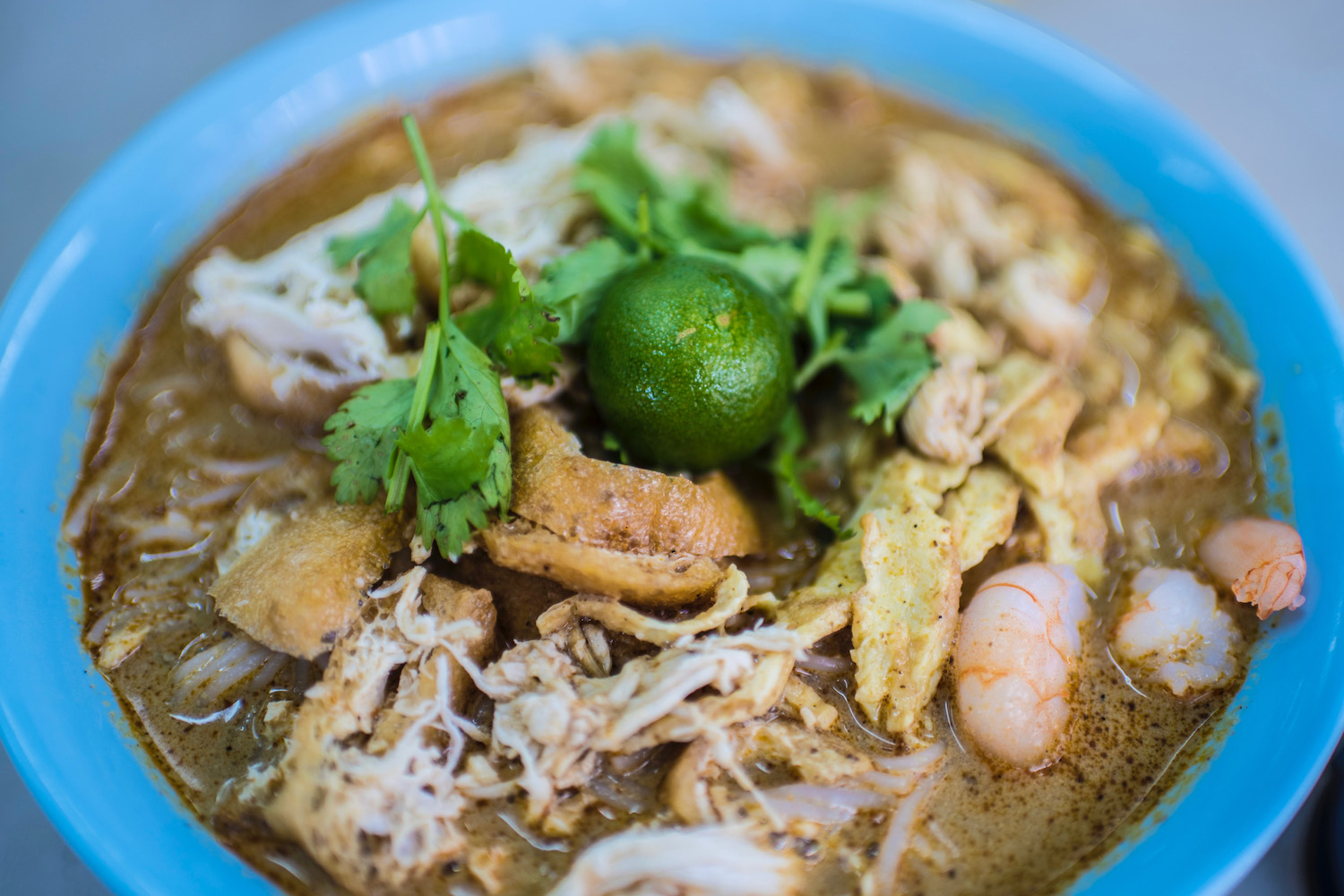 For example, while the day trips I took in Sabah required expensive taxi rides and even flights, I was able to take Uber to visit Semenggoh Nature Reserve, home to a population of wild orangutans that are being rehabilitated, and to Bako National Park, where you can take half- and full-day hikes that feel way farther from the city than they are. For these reasons, Sarawak is not only a great place to visit, but the perfect destination to end your two weeks in Malaysia itinerary.
Other Malaysia Destinations
Or, look back at your planned Malaysia itinerary and add some other places in. For example, the city of Kuala Terengganu on peninsular Malaysia's east coast, which is usually the gateway to the Perhentian Islands but is also home to the unique Crystal Mosque.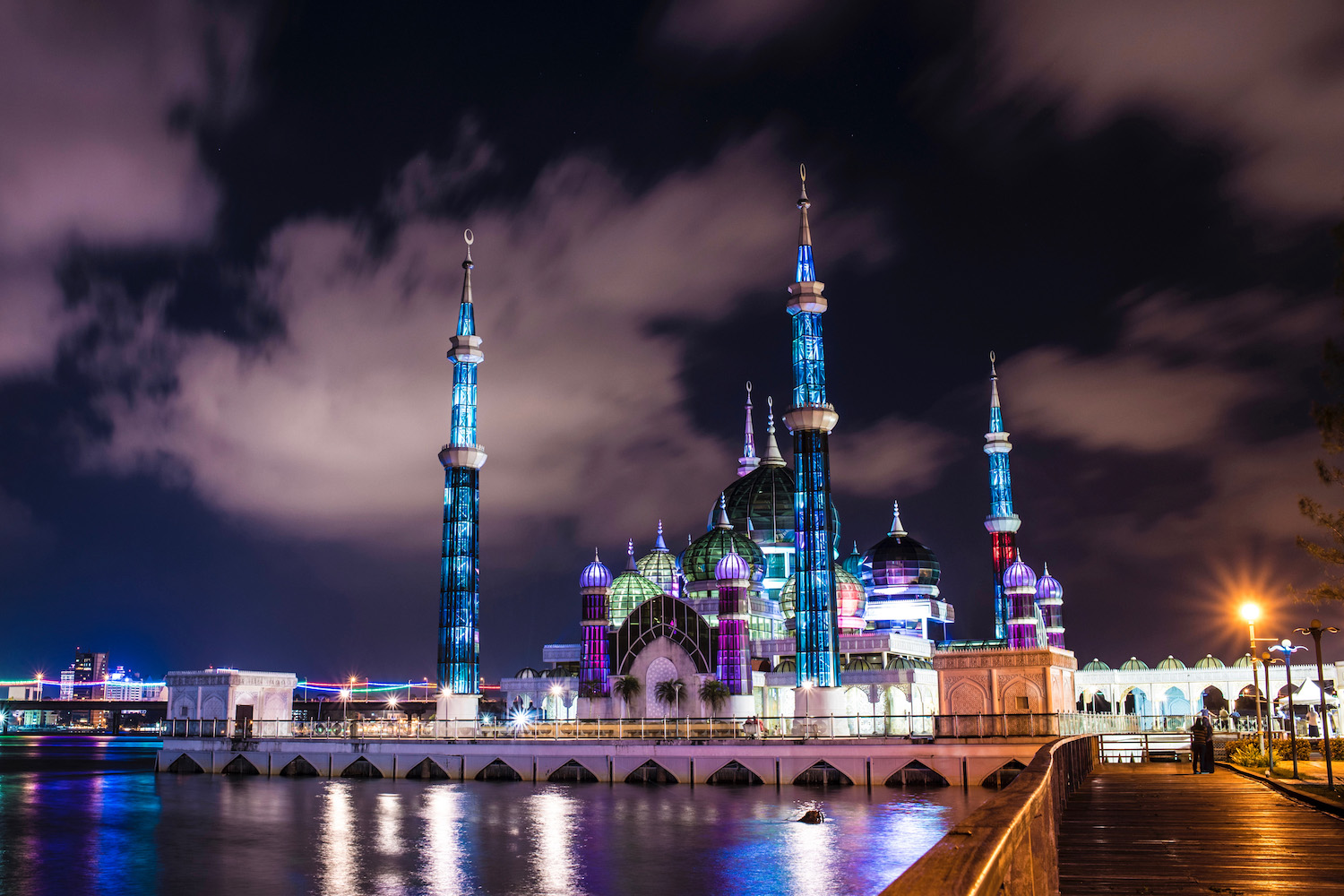 Other places to visit if you want to discover more of Malaysia include Langkawi island (which is near Penang, and even closer to Thailand), the very rural parts of Sarawak (including Bario where my dear friend Lilian is from) and even an excursion to the controversial sultanate of Brunei.
Magnificent Malaysia Itinerary Examples
A Bit of Everything
If the majority of this post has appealed to you, then you might want to follow closely in the footsteps of my "big" Malaysia trip:
2-3 days in Kuala Lumpur
1-2 days in the Cameron Highlands
2-3 days in Penang
1 night in Kuala Terennganu
2-3 days in Sabah
2-3 days in Sarawak
Note that while it took me about two weeks to string together these Malaysia destinations, I moved at a much faster pace than the average traveler.
The Big 3
Don't have time for a 2 week Malaysia itinerary? Don't worry! With a week in Malaysia, you can see the following highlights:
2-3 days in Kuala Lumpur
1-2 days in the Cameron Highlands
2-3 days in Penang
The best part? If you have a shorter time, you can always subtract one of these, while a longer trip allows you to extent your stay in KL or Penang.
Best of Borneo
Borneo is my favorite part of Malaysia, in spite of how unfavorably my Malaysian friends described it. Focus on Borneo by structuring your trip as follows:
1-2 days in Kota Kinabalu
2-3 days in Semporna
2-3 days in Kuching
2-3 days in Miri/Bario
As I alluded to earlier in this Malaysia itinerary, you could also use this trip as an opportunity to visit Brunei, if you're curious (and not afraid for your life).
Slow Malaysia Travel
If you're less concerned about specific places to see in Malaysia and more concerned about the quality of your trip, consider taking a trip in the vein of the following:
3-5 days in the Cameron Higlands
3-5 days in Penang or Langkawi
3-5 days in Miri/Bario and/or Semporna
3-5 days in Kuala Lumpur
Time not an issue? Feel free to double or even triple my suggested durations!
How Long Should You Spend in Malaysia?
As you'll understand very well by now, there's far more Malaysia sightseeing than first meets the eye. Even if you simply travel between cities, tea fields and rainforests, the two-week figure I floated earlier is a bare-minimum number, as far as I'm concerned. To put it another way, two weeks in Malaysia is advisable primarily if you take advantage of my Travel Coaching service, wherein I plan a custom itinerary for you.
Well, at least if you plan to take a comprehensive trip. As for as how long to stay in Malaysia, you can see Malaysia in a week, for example, if you visit plan to visit KL, Penang and the Cameron Highlands. Conversely, if you plan to dig even more deeply into secondary and tertiary destinations than I did (for instance the Perhentian Islands off Kuala Teregganu, or tiny Bario in Sarawak), a month in Malaysia or even longer might be a better choice than one week in Malaysia.
Other Malaysia Travel FAQ
Is Malaysia worth visiting?
Malaysia is absolutely worth visiting! Whether for the alluring mix of cultures in Kuala Lumpur, the relaxing greenery of Cameron Highlands, the Chinese cuisine of Penang or the wildness of Sabah and Sarawak in Borneo, Malaysia is truly Asia, just as the country's official marketing slogan suggests.
How much should I budget for a trip to Malaysia?
I generally recommend travelers budget between 25-100 USD per person, per day in Malaysia, not including flights to and from the country. If you spend two weeks in Malaysia, for example, this would amount to a cost of between 350-1,400 per person, depending on whether you're a backpacker or a bougey boutique hotel traveler.
Is Malaysia cheaper than Thailand?
Although certain things in Malaysia are cheaper than in Thailand (namely accommodation and street food), I find the cost of traveling in both countries ends up being about the same when all is said and done. Read my articles "Is Thailand Cheap?" and "Is Malaysia Expensive?" for more insight.
The Bottom Line
This Malaysia itinerary was literally years—no, almost a decade—in the making. And while it's based largely off my own personal experiences, I do believe the destinations and experiences contained within it make a solid bedrock for any Malaysia trip. Start in KL and spend a week on the peninsula, or double your length of time in Malaysia and venture over to Borneo island. No matter where you go in Malaysia or how long you spend there, I have a feeling you're going to be as impressed and enchanted as I am every time—Malaysia is truly Asia!