Two Months in Southeast Asia
I knew I was going to fall in love with Southeast Asia before I even arrived there. Problem was, the region seemed so vast and filled with things to see and experience, I wondered if traveling in this part of the world would be worth the stress of planning a Southeast Asia travel itinerary. (10 years and 20 trips later, I can safely say then answer is "Yes"!)
My experience traveling in Southeast Asia has led me to believe that two months is the perfect amount of time to spend on your first trip in the region. Rather than a fixed itinerary, this guide provides a flexible framework for an unforgettable two months in Southeast Asia, and although I've written it to be comprehensive, I've also written it to focus on the fundamentals – I assume (and hope!) you will return to Southeast Asia as many times as I have!
A Spectacular Southeast Asia Itinerary — tl;dr Version
The best places to visit in Southeast Asia will vary depending on your travel personality, but here's a simple way to divy up two months in Southeast Asia (or longer):
One Week in Thailand
Long Weekend in Cambodia
Two Weeks in Vietnam
Long Weekend in Laos
One Week in Myanmar
Weekend in Singapore
Two Weeks in Indonesia
Two Weeks in Malaysia and/or the Philippines (optional)
Weekend in Brunei (optional)
Note that if you're simply looking for a Thailand Cambodia Vietnam itinerary, the first three sections of this Southeast Asia backpacking route should suffice.
Practical Matters
When to Visit Southeast Asia
The main factor that influences the best time to visit Southeast Asia, your own vacation schedule notwithstanding, is the monsoon. The northern parts of Southeast Asia (Myanmar, Laos, Cambodia, Vietnam, the Philippines, Peninsular Malaysia, Singapore and most of Thailand) experience the rainy season during the summer months. For the rest (Malaysian Borneo, Brunei, Indonesia and Papua New Guinea), this is flipped. Prices are lower during the rainy season, however, so in a way Southeast Asia is good to visit 365 days per year, depending on what you're looking for.
Where to Stay in Southeast Asia
With the exception of Southeast Asia and the Indonesian island of Bali, Southeast Asia is extremely cheap. A key benefit of this is being able to stay in boutique and luxury hotels for much cheaper than you can anywhere in the world. Some of my favorite affordable luxury hotels in Southeast Asia include the Eastin Grand Hotel Sathorn in Bangkok, The Hermitage in Jakarta, and Hotel 1929 in Singapore.
How to Get Around in Southeast Asia
Flying is the easiest way to get around in Southeast Asia and, thanks to low-cost airlines like AirAsia and Tigerair, is also a very cheap way to travel, especially between countries. Otherwise, buses and trains are common and affordable for inter-city travel, while boats (for example, on the Mekong between Thailand and Luang Prabang, Laos) are more for the experience than practicality. The easiest way to book Southeast Asia bus and train travel online is 12Go Asia.
Money, Costs and Communication
As I mentioned earlier, Southeast Asia is uniformly cheap, with few exceptions. The best way to fund a Southeast Asia itinerary 2 months (or longer) is to withdraw local currency like Thai baht, Malaysian ringgit and Myanmar kyat from ATMs, although currency exchange technically results in a lower Southeast Asia travel budget in most cases, due to high ATM fees and low commissions on FX transactions. As far as communication, Wi-Fi is prevalent, although I do recommend getting a local SIM card upon arrival in each country so you can stay connected at all times.
One Week in Thailand
Bangkok is the hub of Southeast Asia in many senses, which is just one of the many reasons I recommend you begin your two months in Southeast Asia in Thailand. After spending between two and three days in Bangkok, head north to the magical city of Chiang Mai, where you can explore fantastical temples, get face-to-face with cuddly tigers and enjoy some of the most delicious food in the world.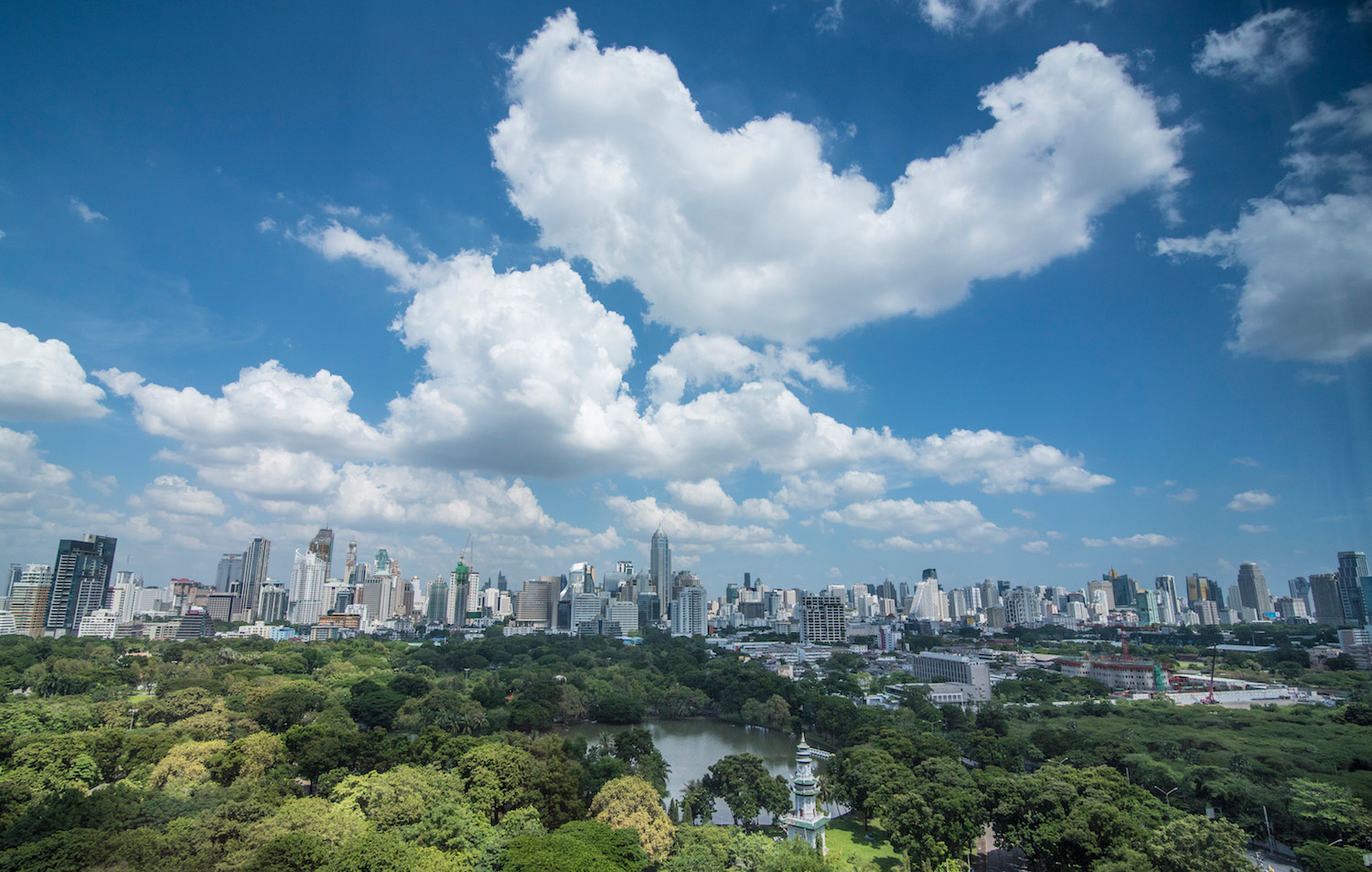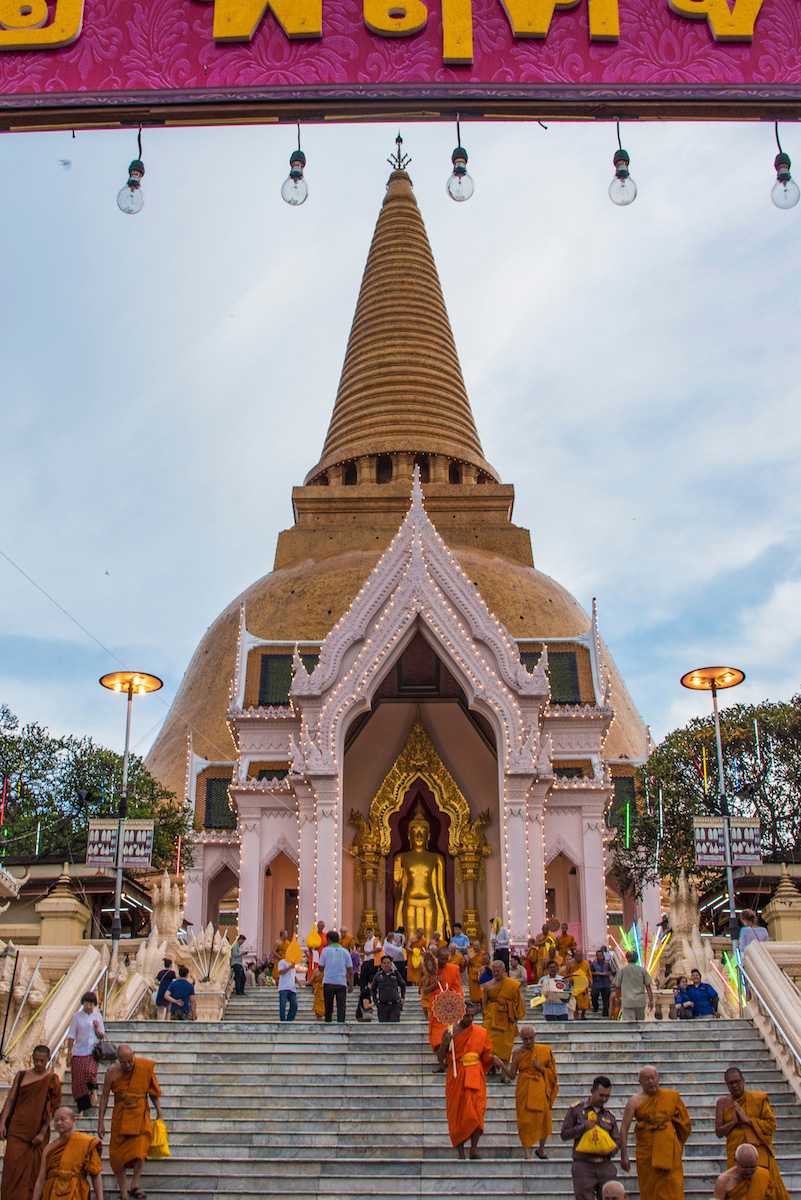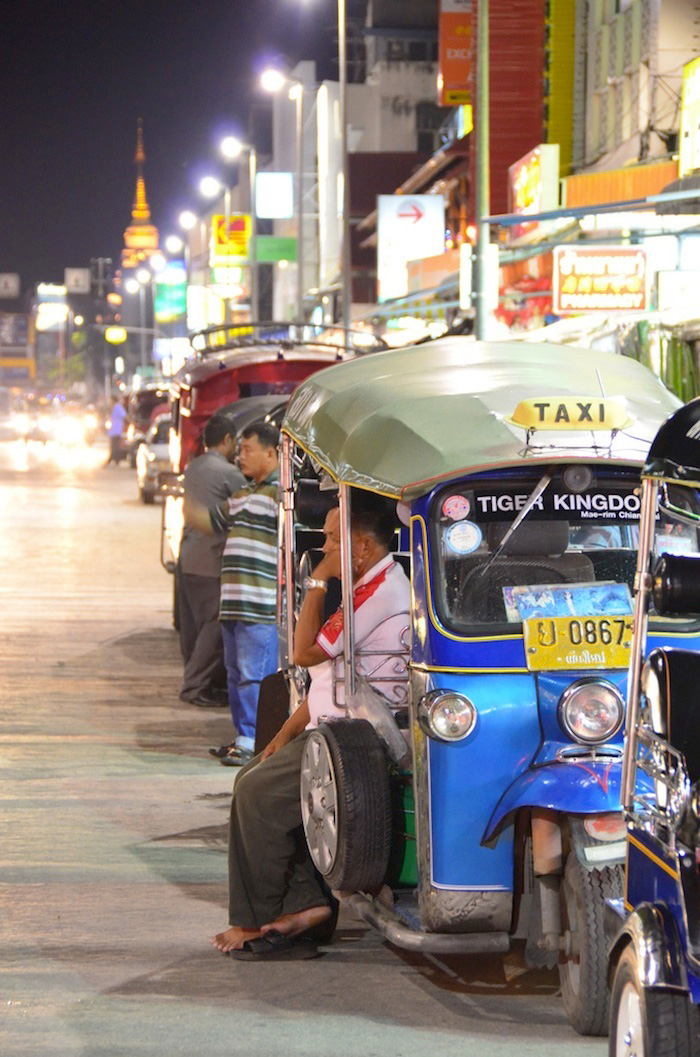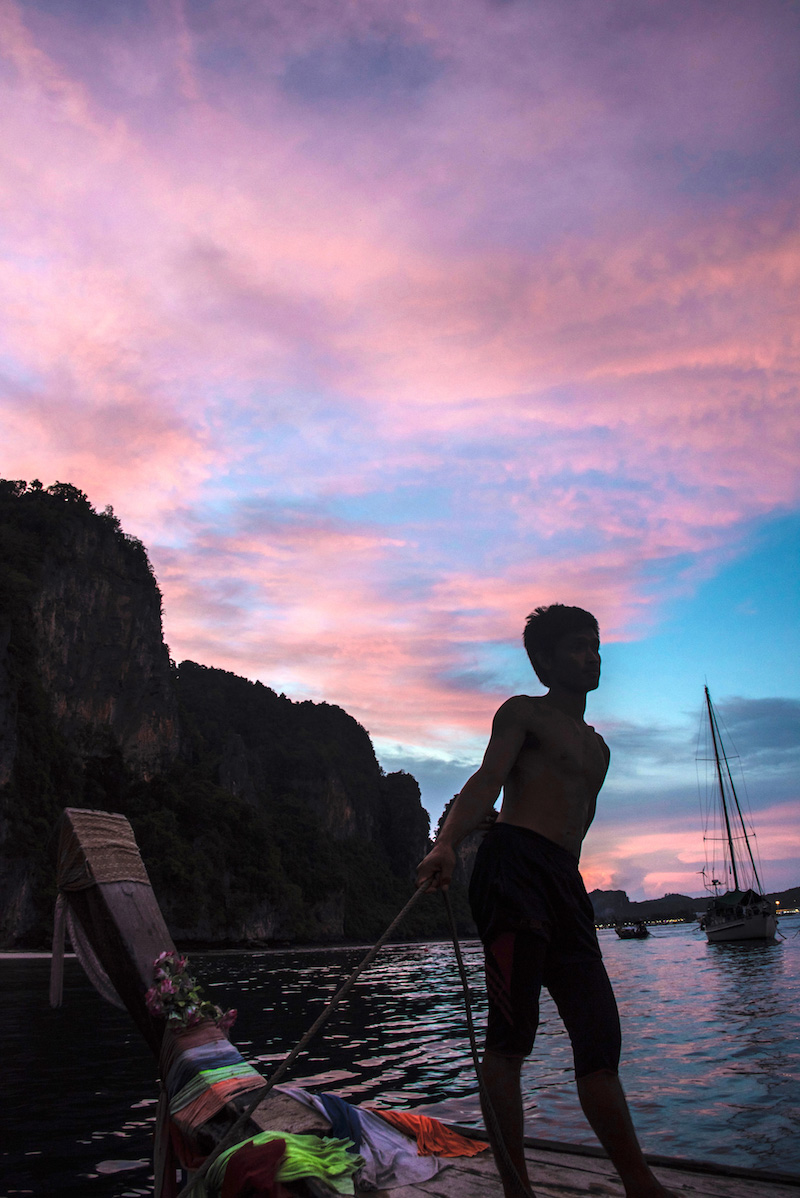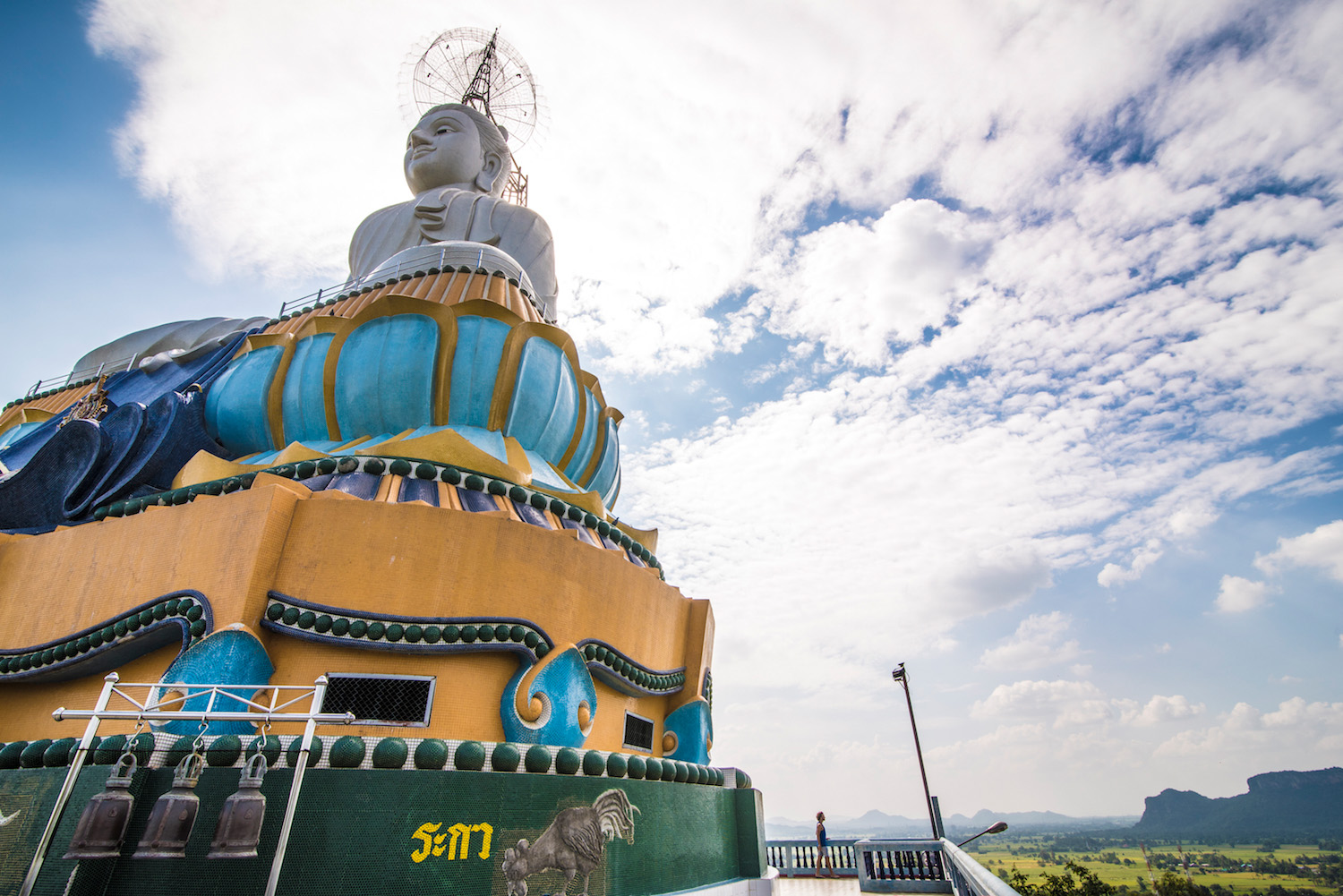 If you've got longer than two months in Southeast Asia, you could follow up your trip to the north of Thailand with a jaunt south, to islands in the country's exotic Krabi province, but for the purposes of this itinerary, I'm saving beach time for the end. Just wait!
VISA: Thailand offers a one-month visa for nationals of most countries upon arrival by air; you get 14 days if coming by land.
Southeast Asia Experiences
I'll continue detailing my 2 month Southeast Asia itinerary in just a couple of paragraphs. For now, however, why not learn about some of the most outstanding experiences you can enjoy in Southeast Asia?
Excursion to Cambodia
After returning to Bangkok from Chiang Mai, wake up at the crack of dawn to travel to the Cambodian border by train. From there, it's around 90 minutes by car to the super-cool town of Siem Reap, gateway to Angkor Wat temple. Continue your Asia backpacking route with about three days here, exploring both Angkor Wat and its surrounding temples, as well as the bohemian center of Siem Reap.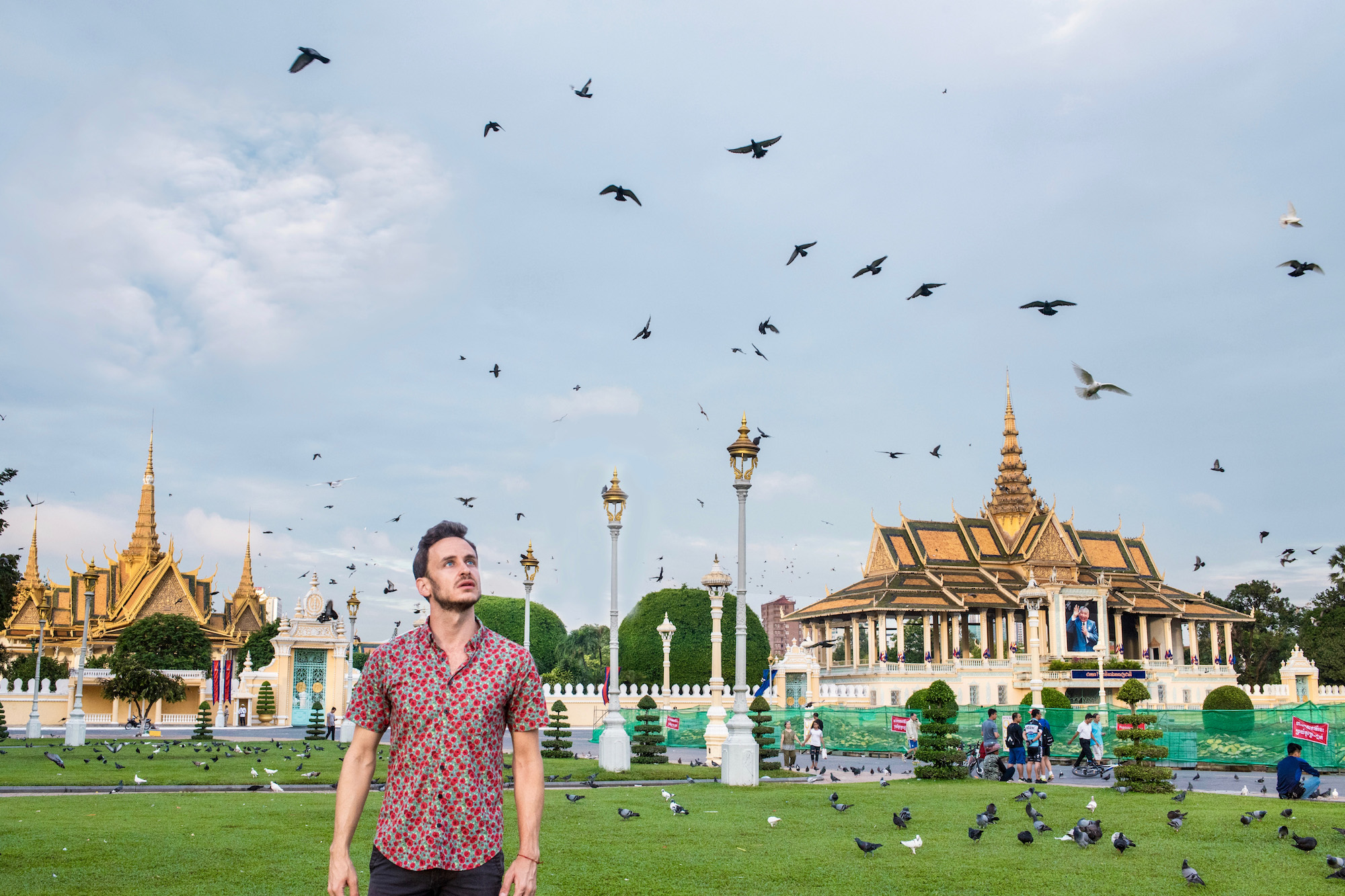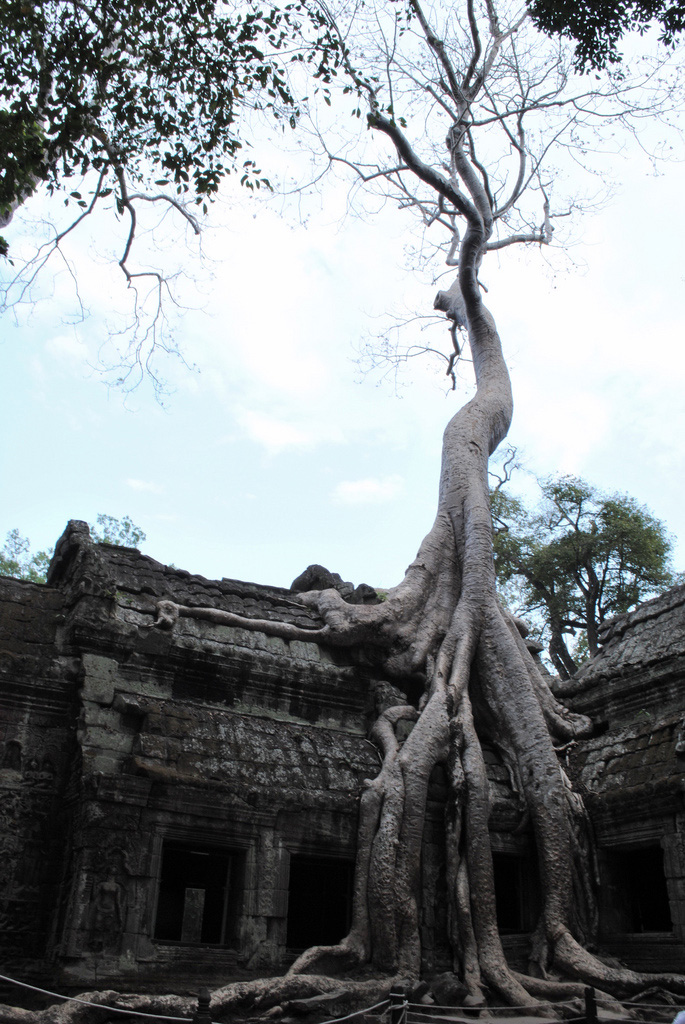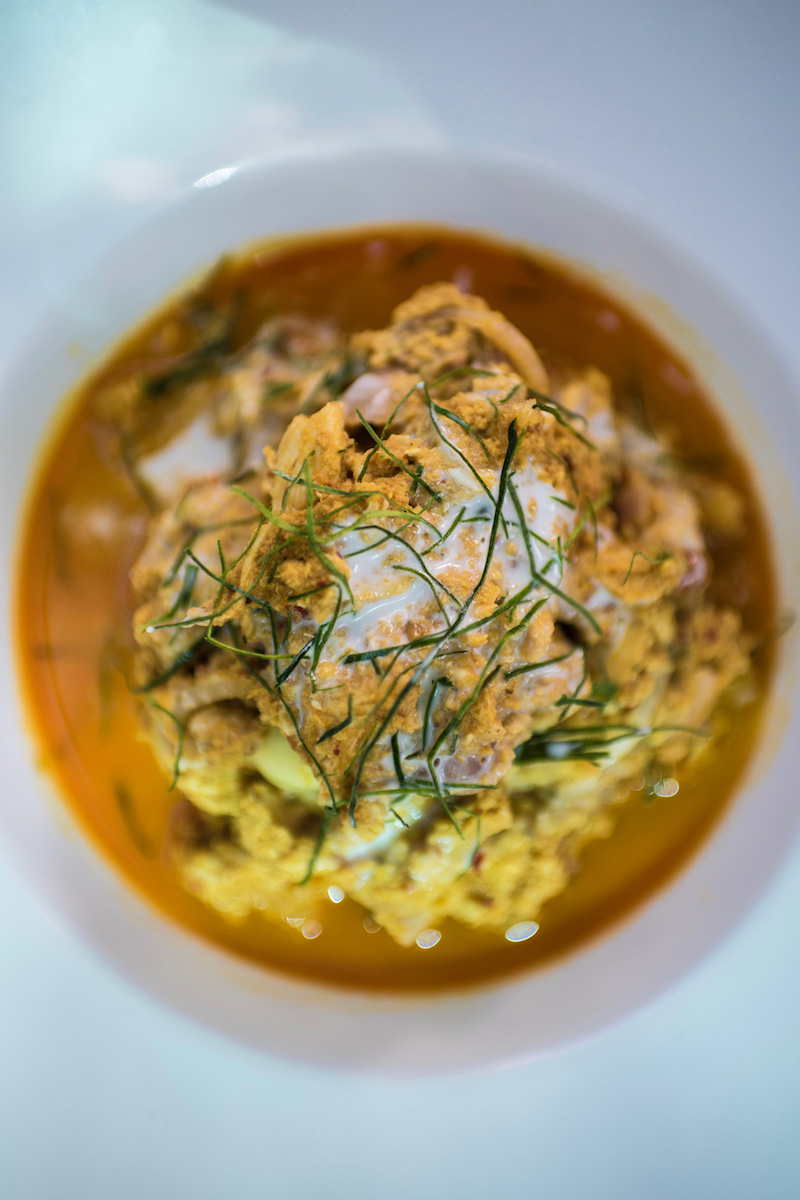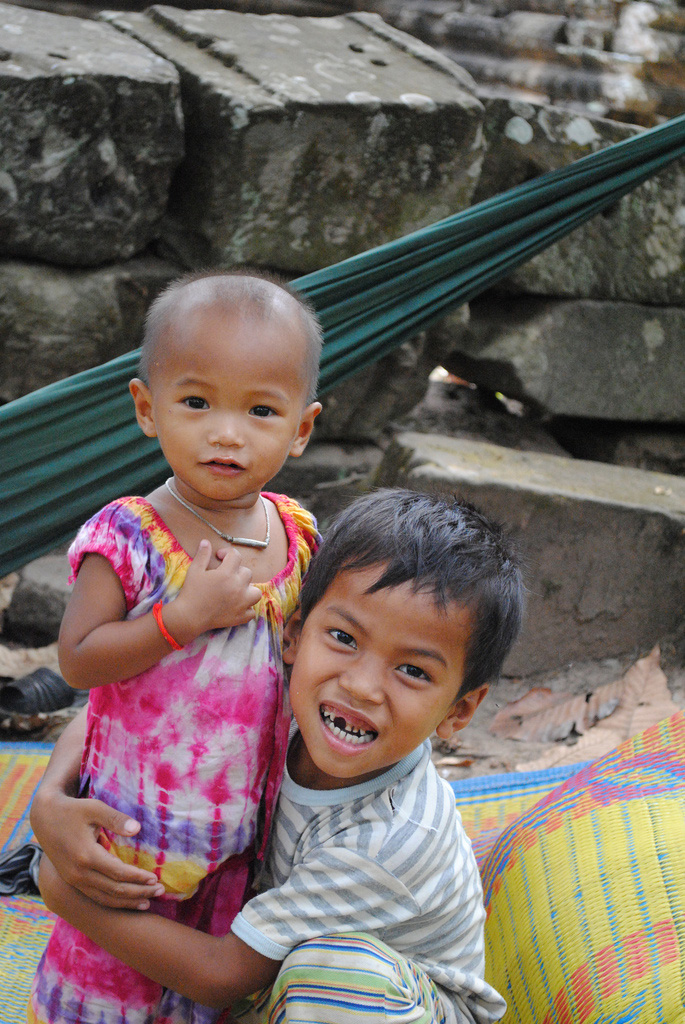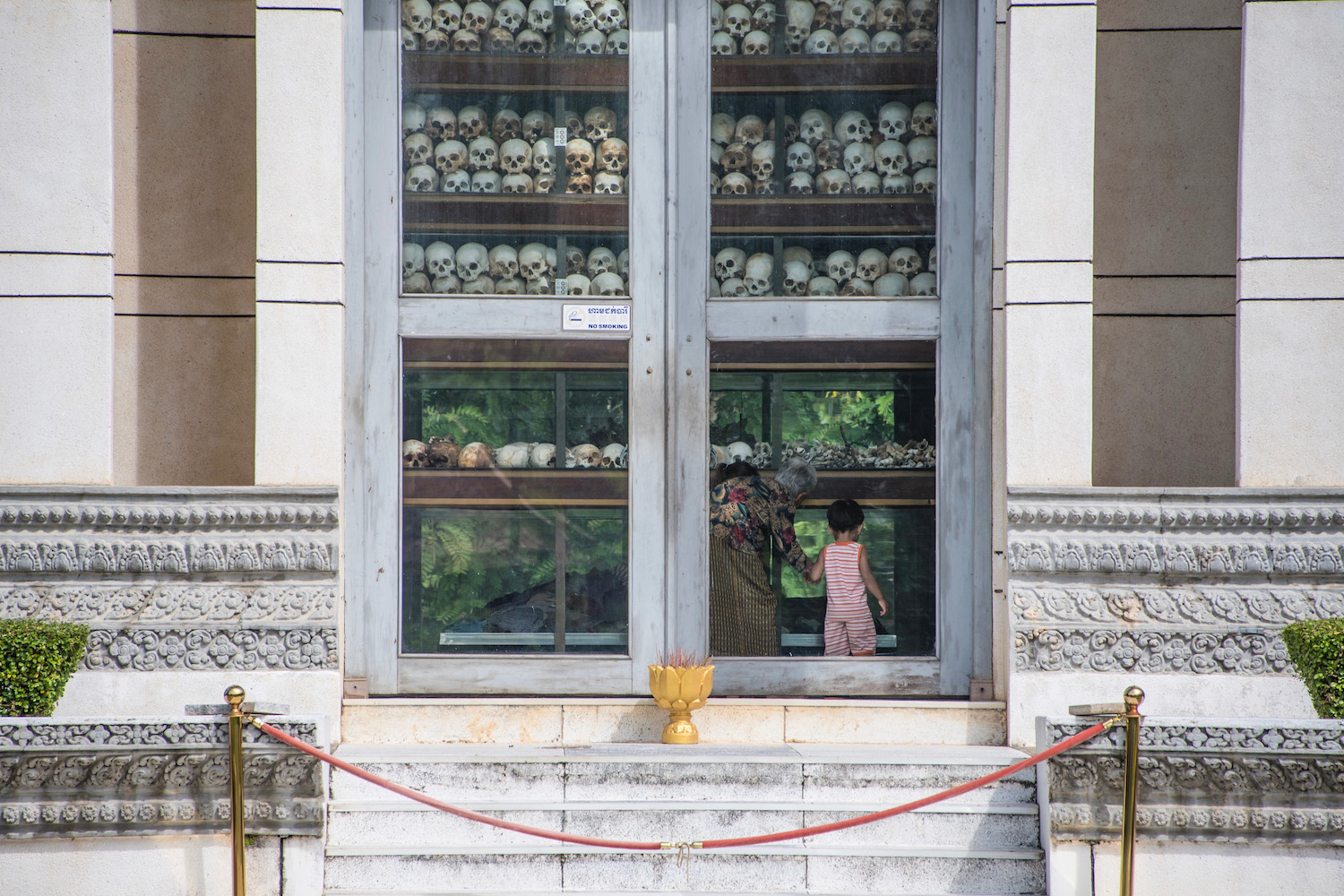 Spending more than two months in Southeast Asia? Travel deeper into Cambodia, visiting cities like Phnom Penh and Sihanoukville, or trading out Angkor Wat for the more secluded temple of Preah Vihear, near Cambodia's northern border with Thailand.
VISA: Cambodia requires a visa, which you can obtain at the border crossing. More details here.
Two Weeks in Vietnam
Fly from Siem Reap to Ho Chi Minh City, Vietnam (or, if you've got longer than two months in Southeast Asia, go by bus for a wild overland adventure). Locally known as "Saigon," Ho Chi Minh City is where you'll start your two-week adventure traveling up the coast of Vietnam.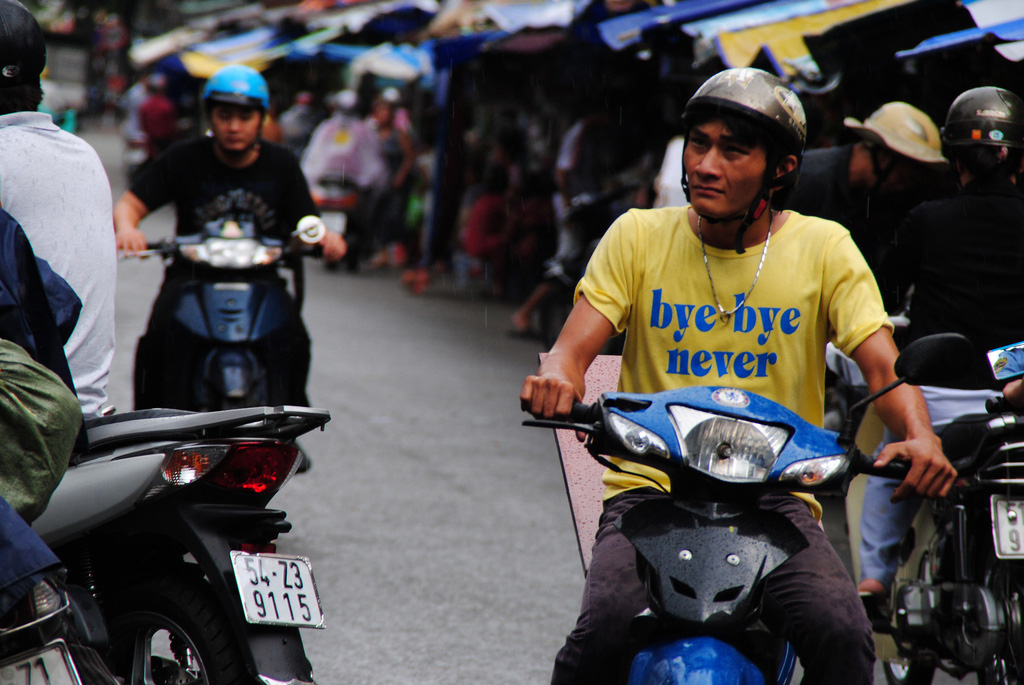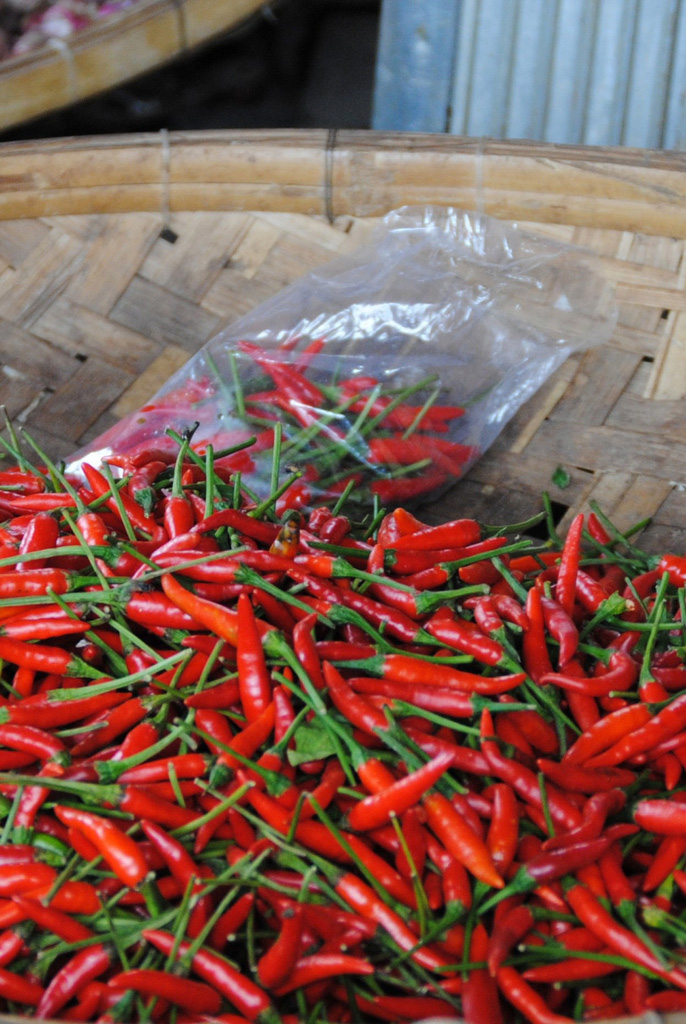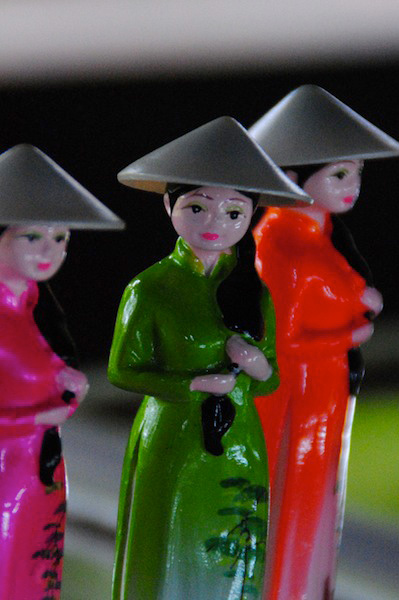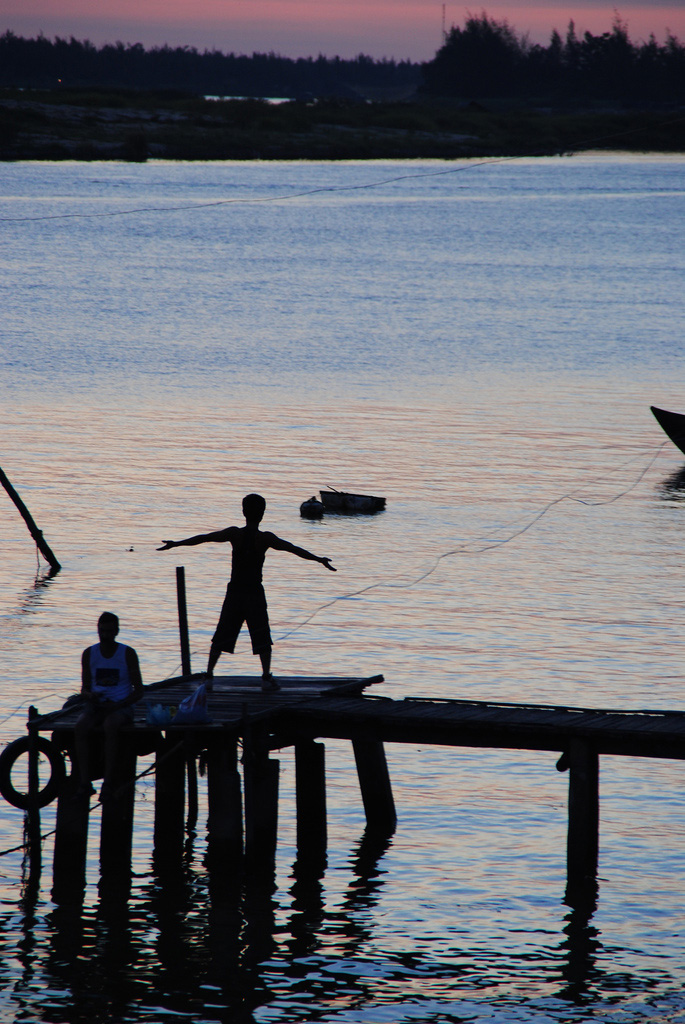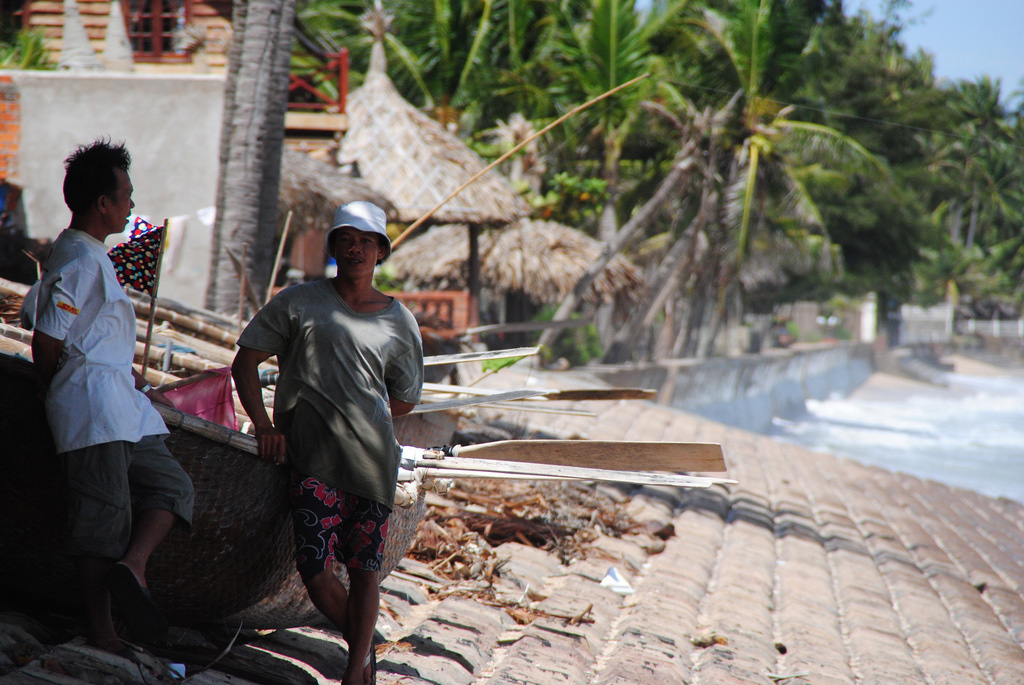 You can easily extend your trip to encompass three weeks in Vietnam (or even longer), particularly if you pick up an "Open Bus" pass from a company called Sinh Tours. From quirky attractions like the paved beach at Mui Ne, to the timeless limstone karsts of Halong Bay, there are few more diverse land-based trips to take than up the coast of Vietnam.
VISA: Vietnam offers a visa on arrival service, which can you learn more about by clicking here.
Excursion to Laos
Speaking of land-based trips, one I highly recommend taking is from the Vietnamese capital of Hanoi to Luang Prabang, the principal city of northern Laos. It takes a couple days and is only possible via extremely local transport, but if you've got a taste for adventure, you absolutely have to go for it!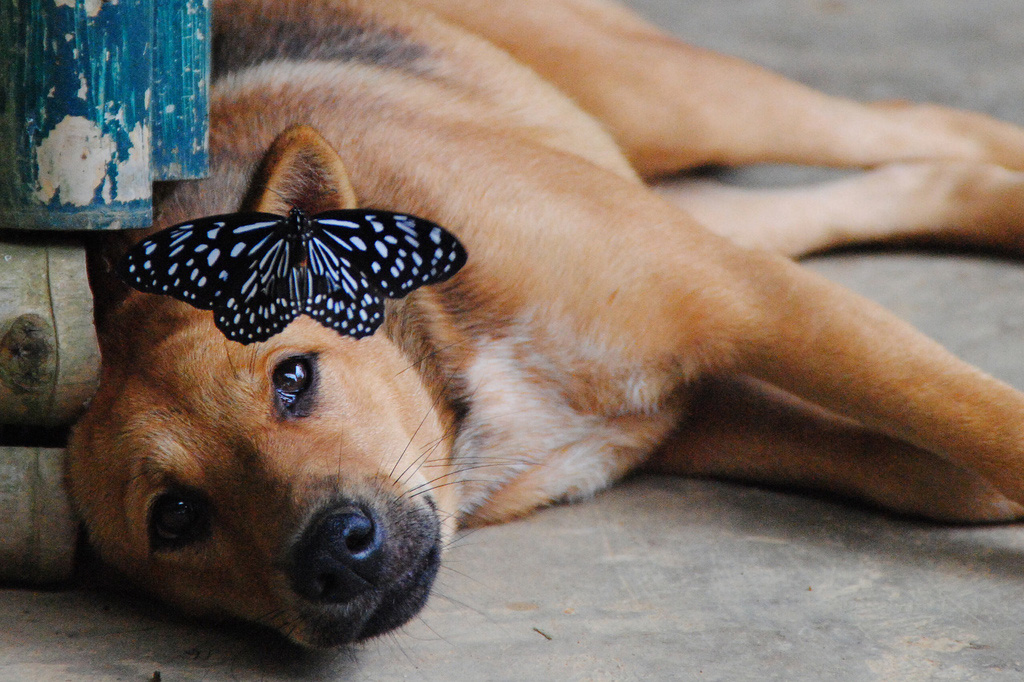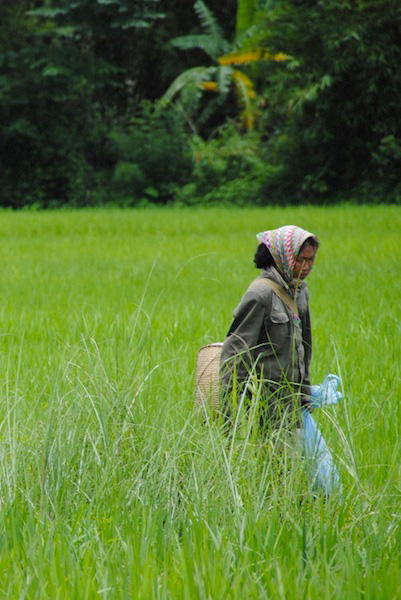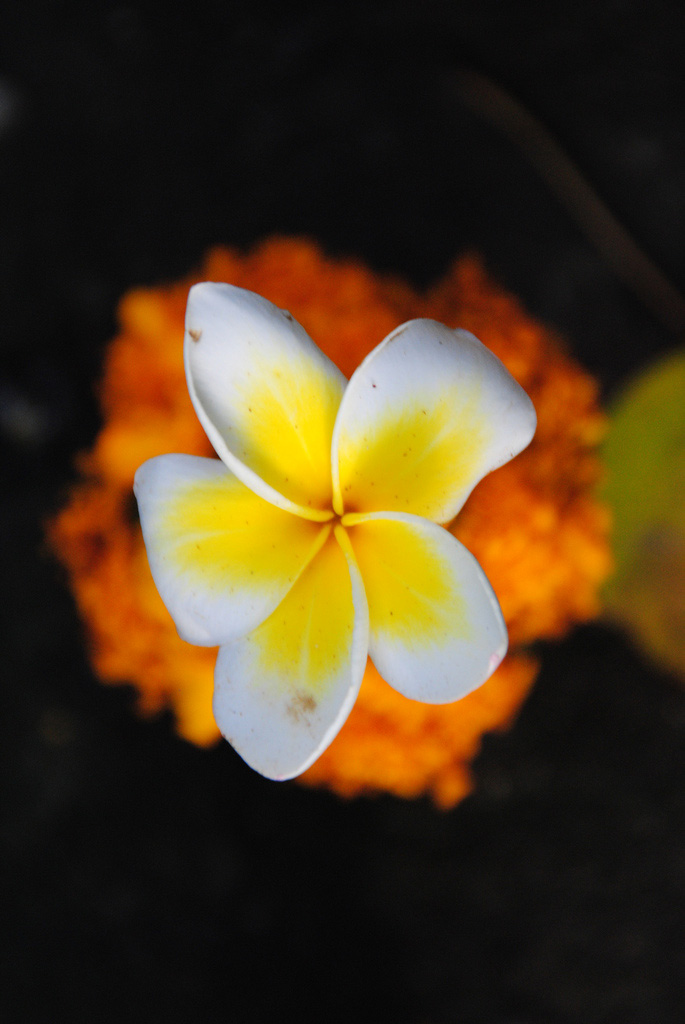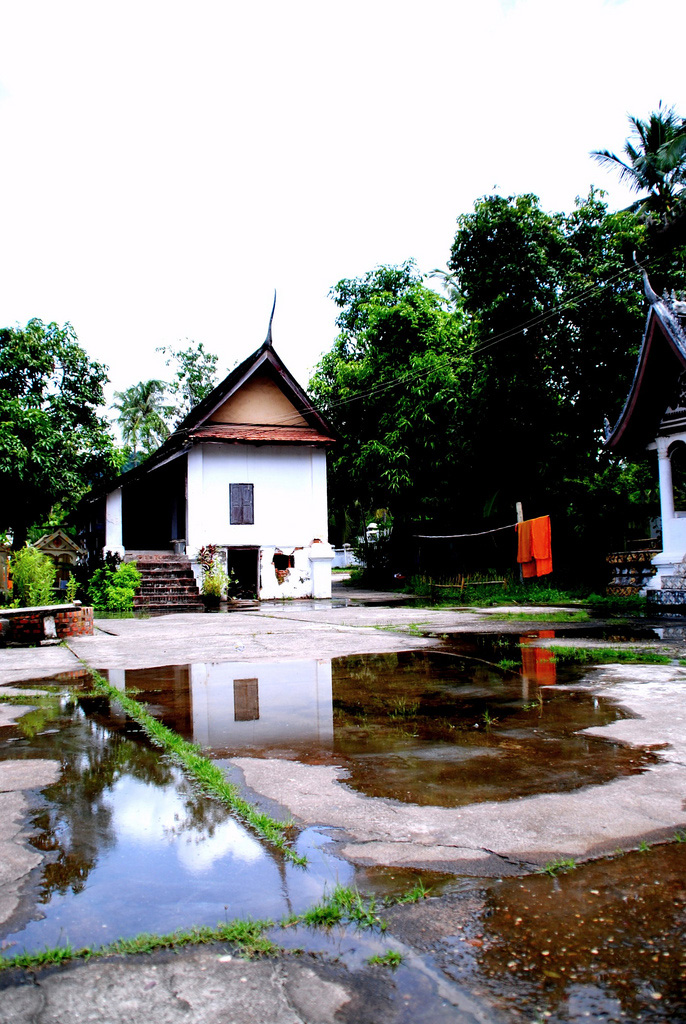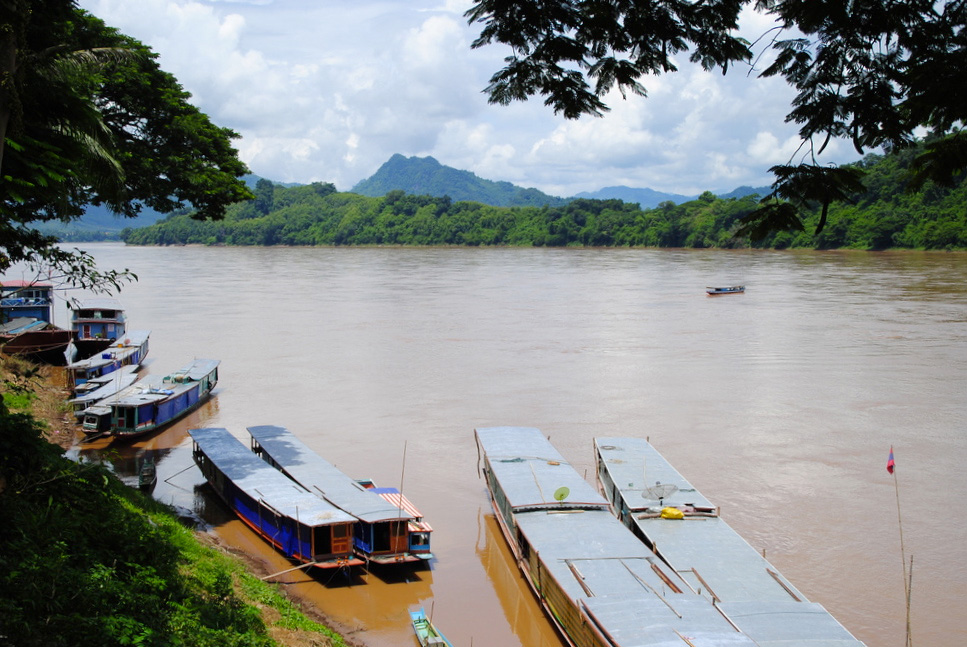 From Luang Prabang, head south through Vietnam to the adventure hub of Vang Vieng and then on to Vientiane, Laos' sleepy (by Southeast Asia standards, anyway) capital. If you've got longer than two months in Southeast Asia, there are plenty of other things to do in Laos, but if you're sticking to the two-month itinerary, hop the train from Luang Prabang to Bangkok no less than five days after crossing into Laos from Vietnam.
VISA: If you go to Laos by land as I suggest above, you can purchase your visa at the land border, for around 40 USD as of May 2014. Otherwise, apply in advance at the Lao Embassy in Hanoi.
One Week in Myanmar
Spend a day decompressing in Bangkok and re-visiting your favorite sites before blasting off to Yangon, the principal city of Myanmar. After exploring spectacular sights like Shwedagon Pagoda (and generally feeling like you've been transported back in time, on account of Myanmar's many decades of isolation from the outside world—this is perhaps the most unique experience you'll have backpacking Asia), head north to the city of Mandalay.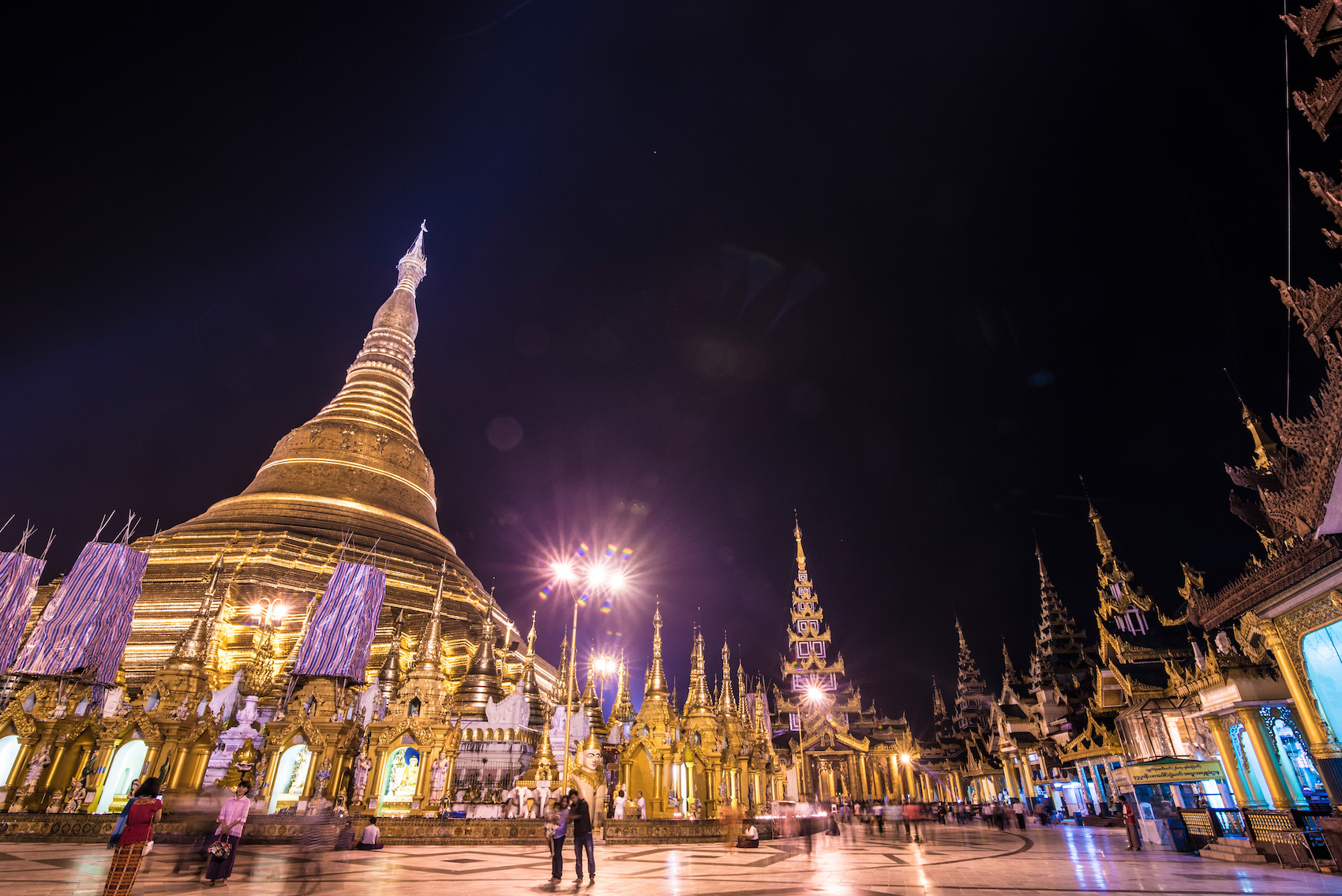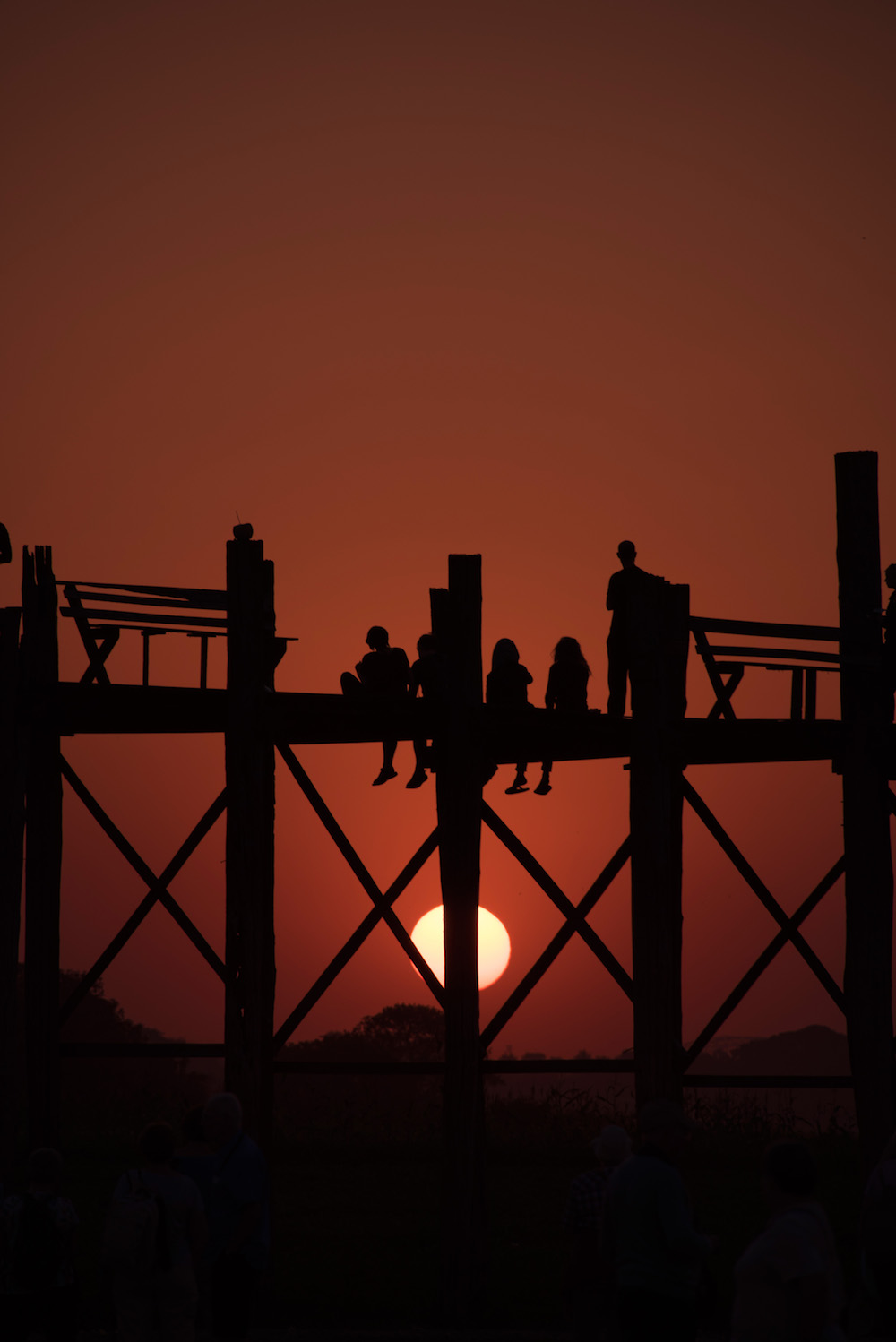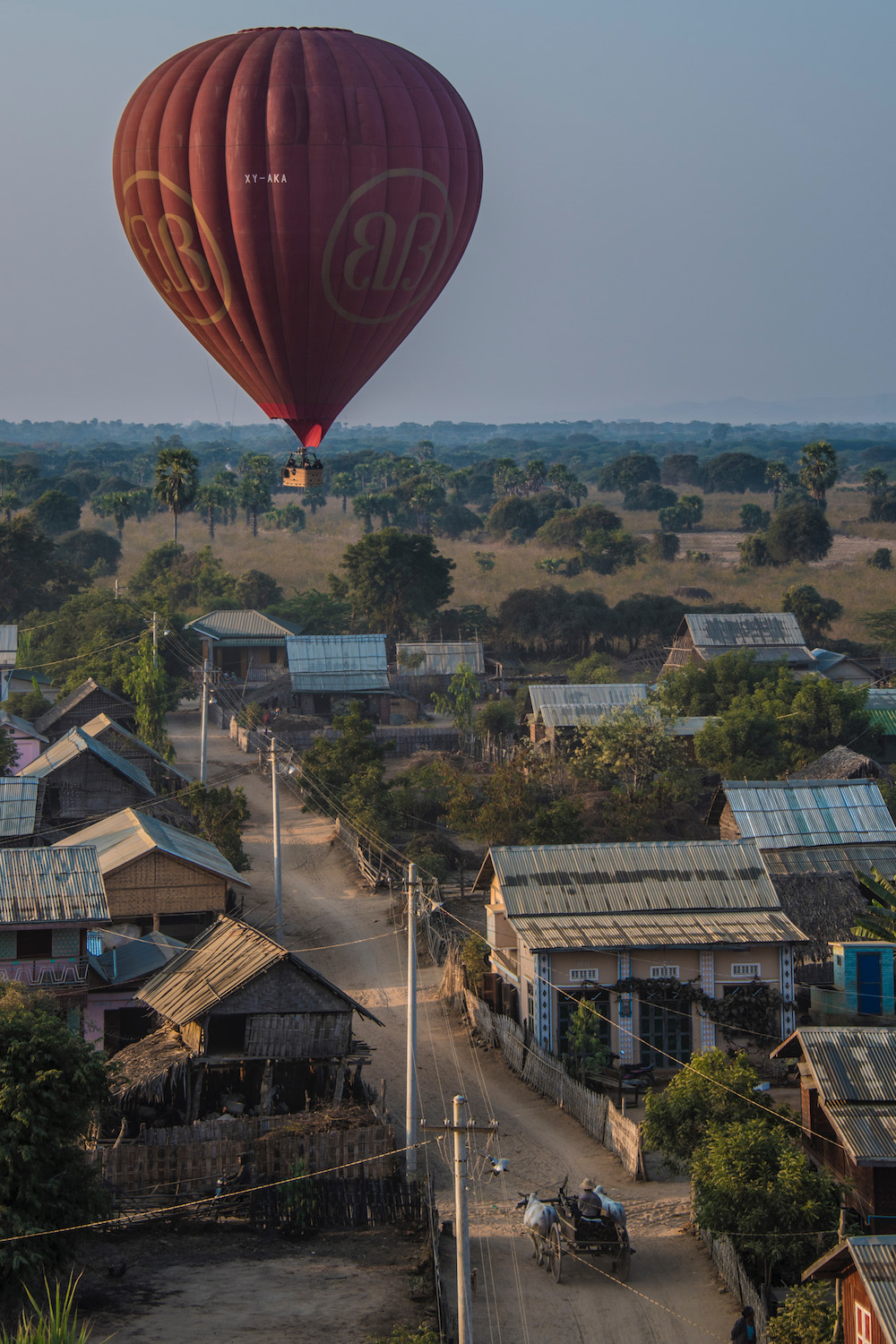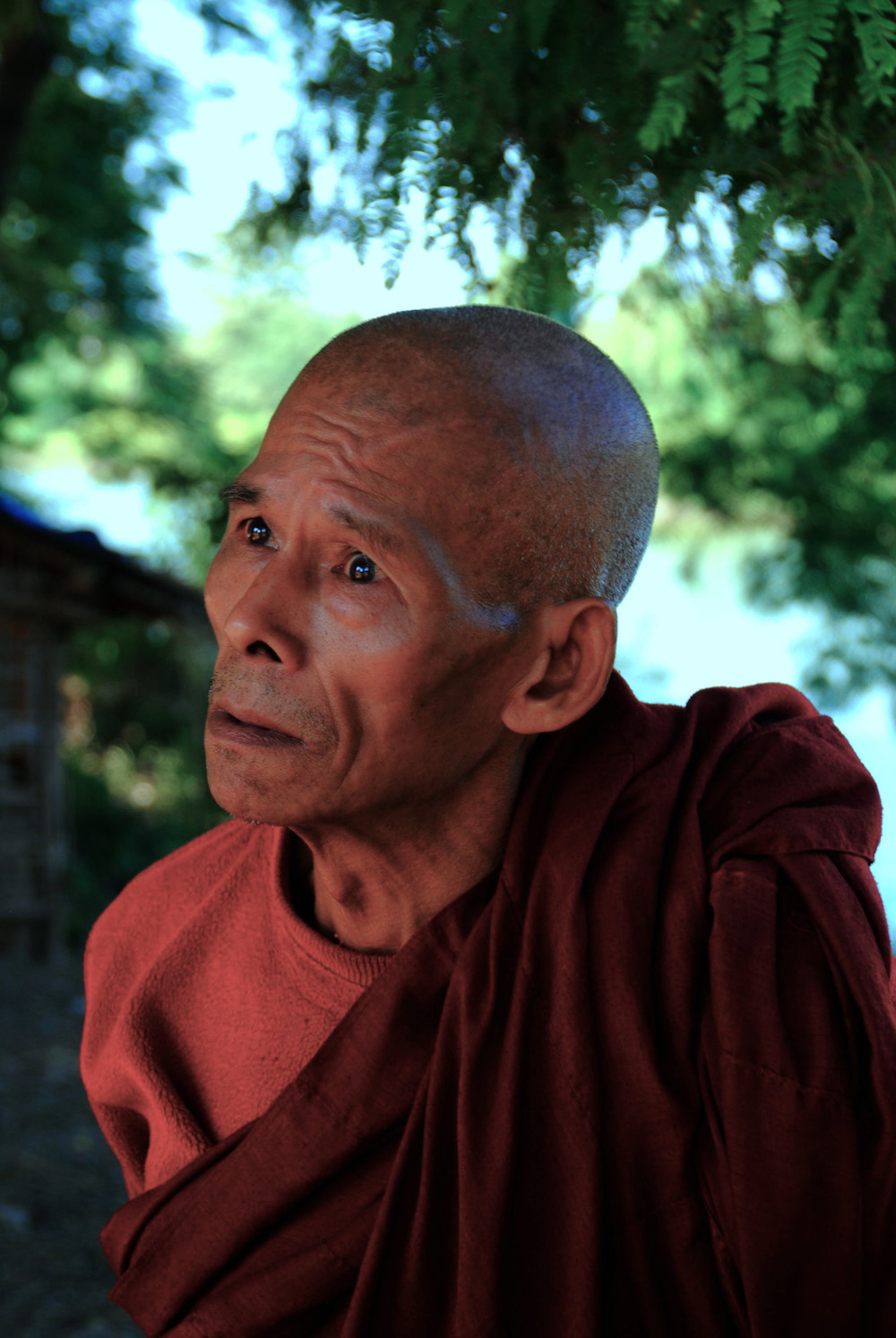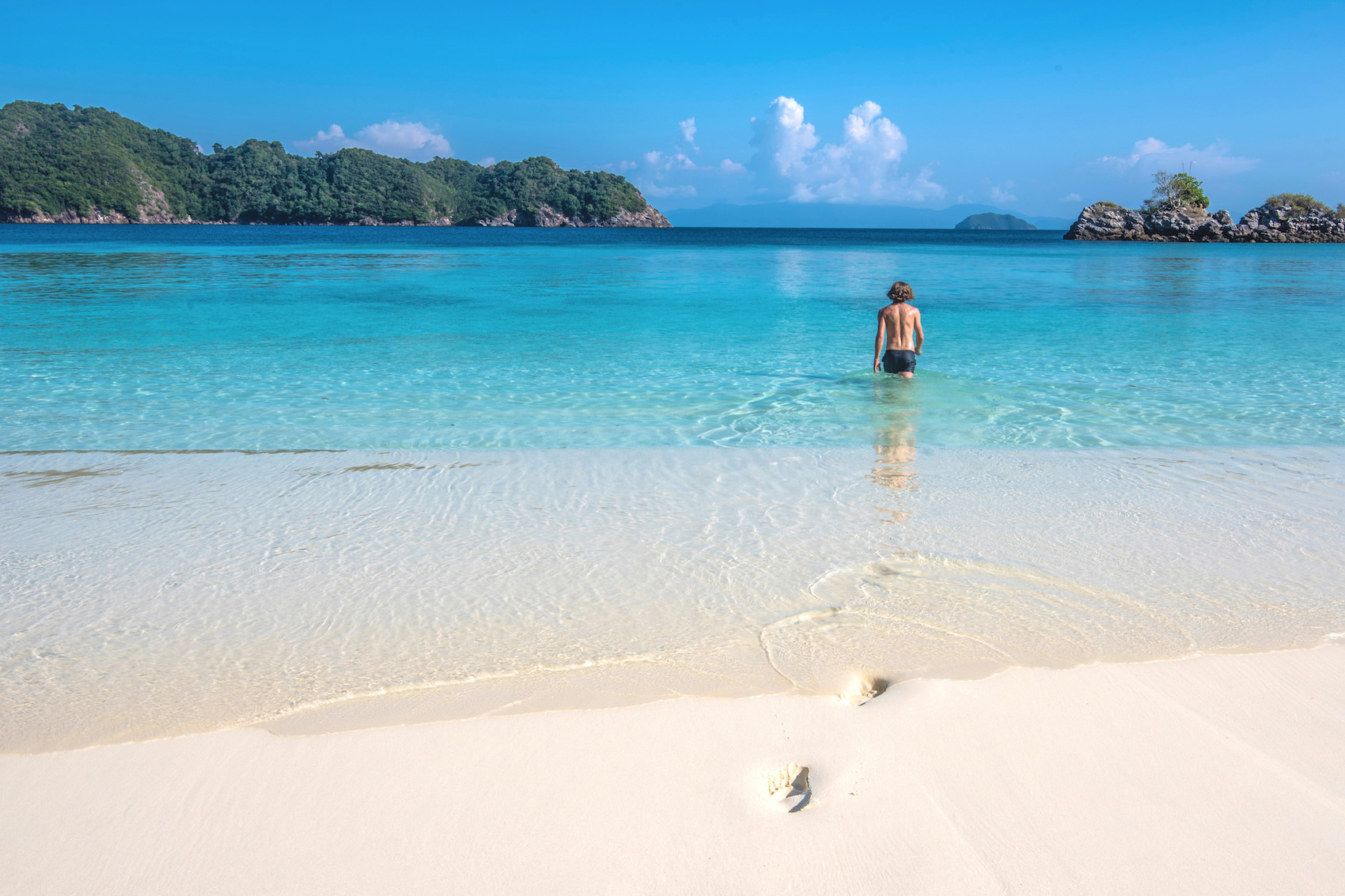 Depending on how much time you're spending in Southeast Asia, explore the trio of villages around Mandalay, head down the Irawaddy River to the incredible temples of Bagan or south into the Andaman Sea and the Mergui Archipelago. Whatever you do, don't succumb to food poisoning like I did – I literally though I was going to die!
VISA: Apply for a Myanmar eVisa on Arrival here.
Stopover in Singapore
Once you head back to Yangon, jet southward to Singapore, the super-modern city-state that's the perfect place to decompress from the first several weeks of your two months in Southeast Asia. Follow my three days in Singapore itinerary closely or curate your own, whether you live it up at the Marina Bay Sands Hotel, sample amazing Singaporean food or seek out Singapore's best beach.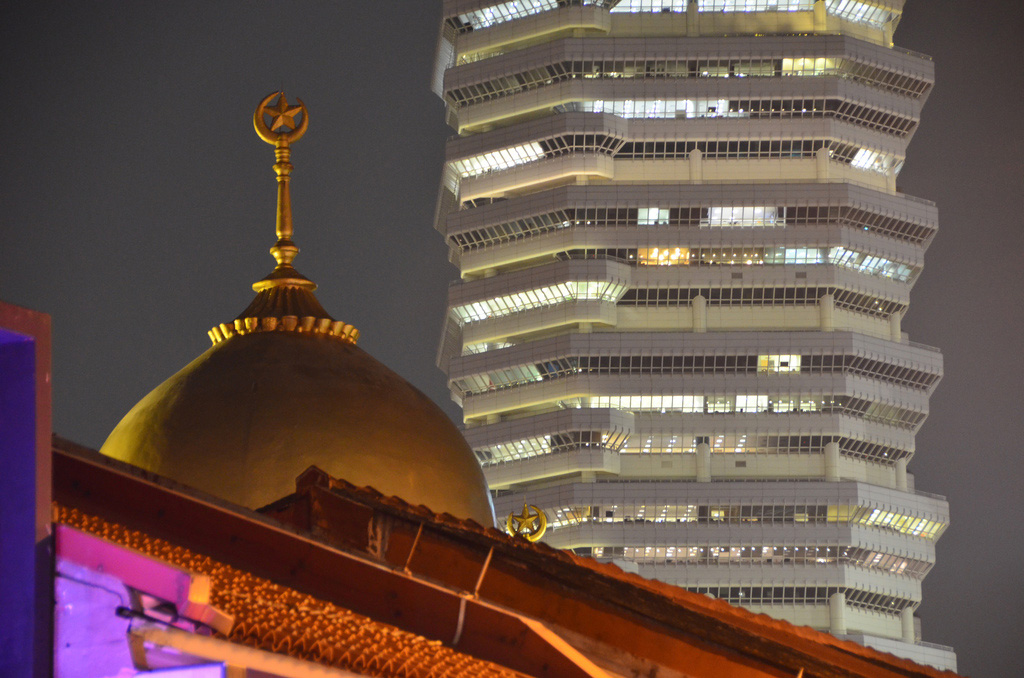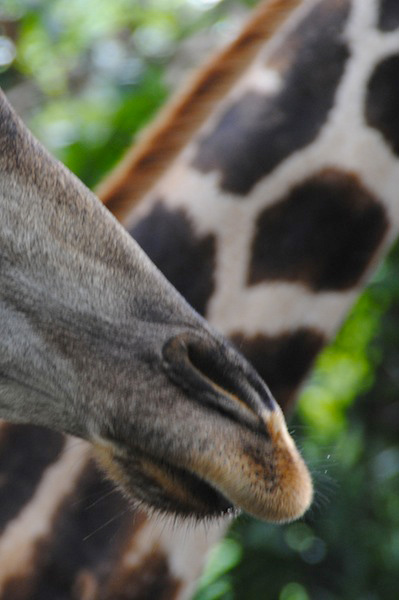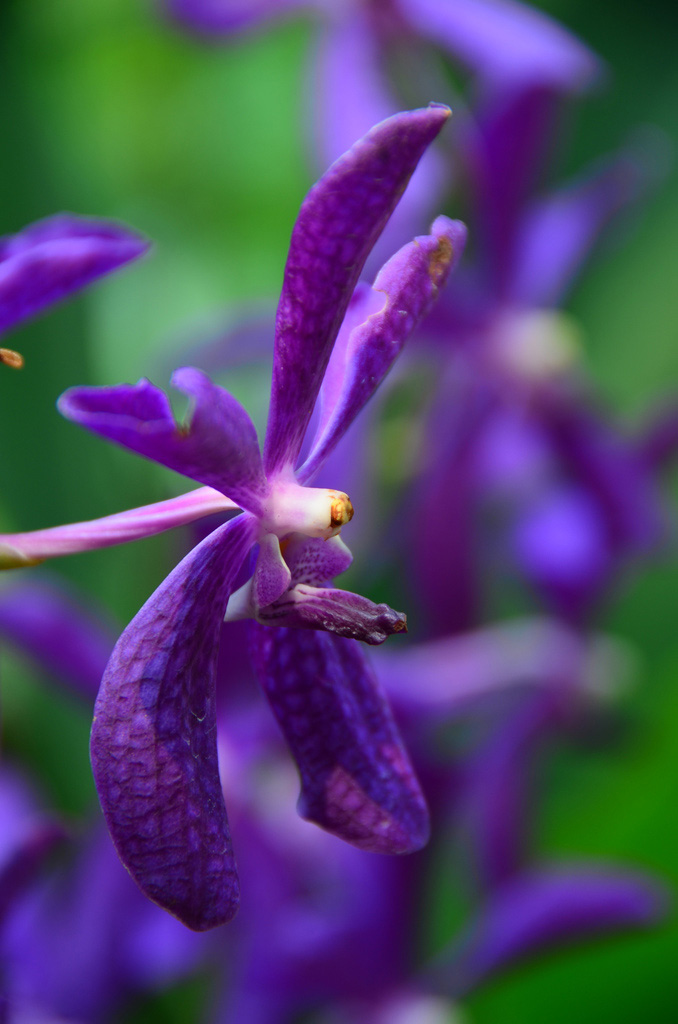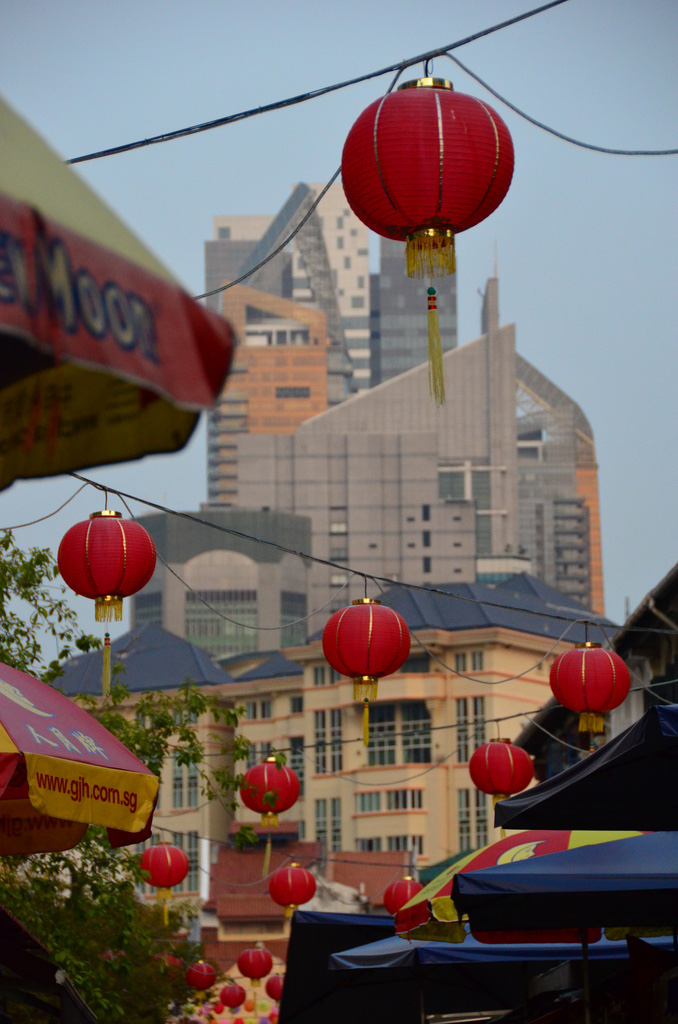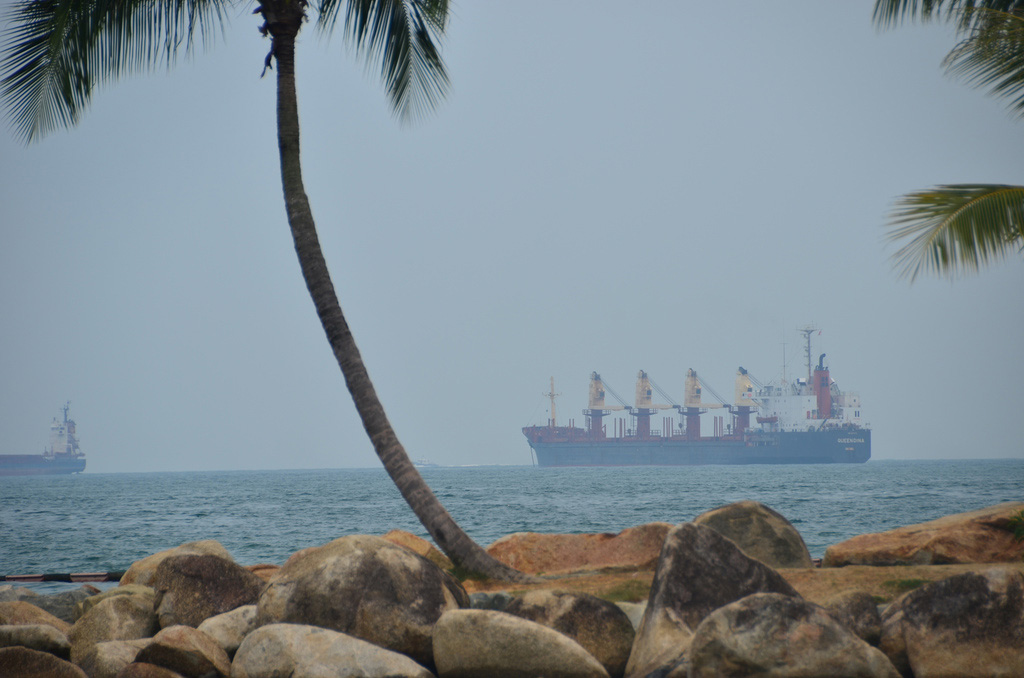 VISA: Singapore offers free visas on arrival to nationals of most countries.
Two Weeks in Indonesia
Indonesia was the Southeast Asian country that intimidated me the most before I went there, which is why I've left it for last on this two months in Southeast Asia trip idea. Fly from Singapore to Jakarta, a city everyone seems to be hate but that I really love, then head south to the similarly-named (but totally) different city of Yogyakarta, which is still ruled over by a sultan.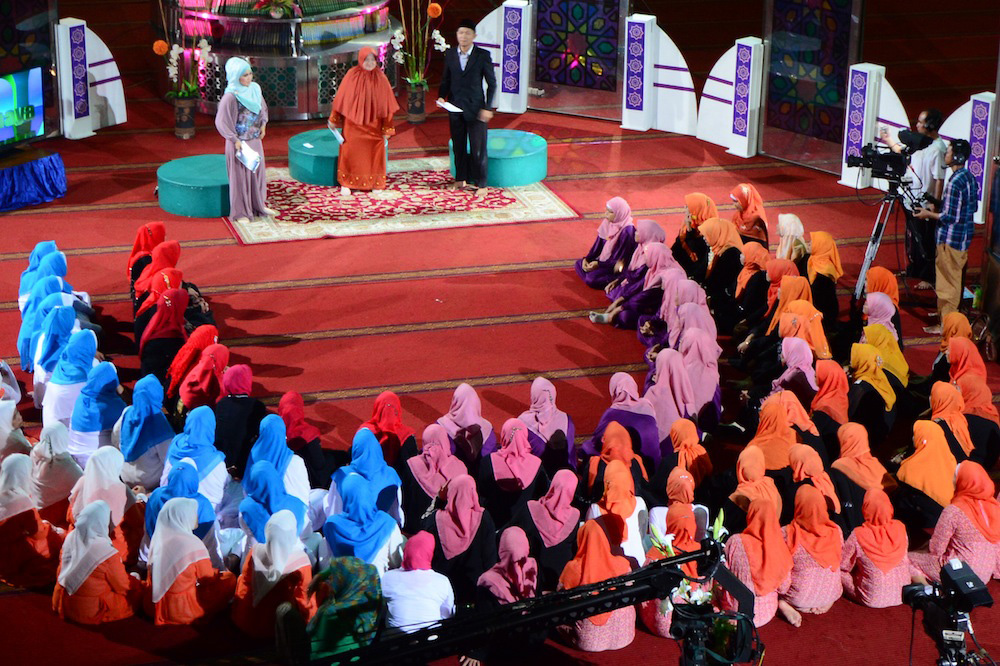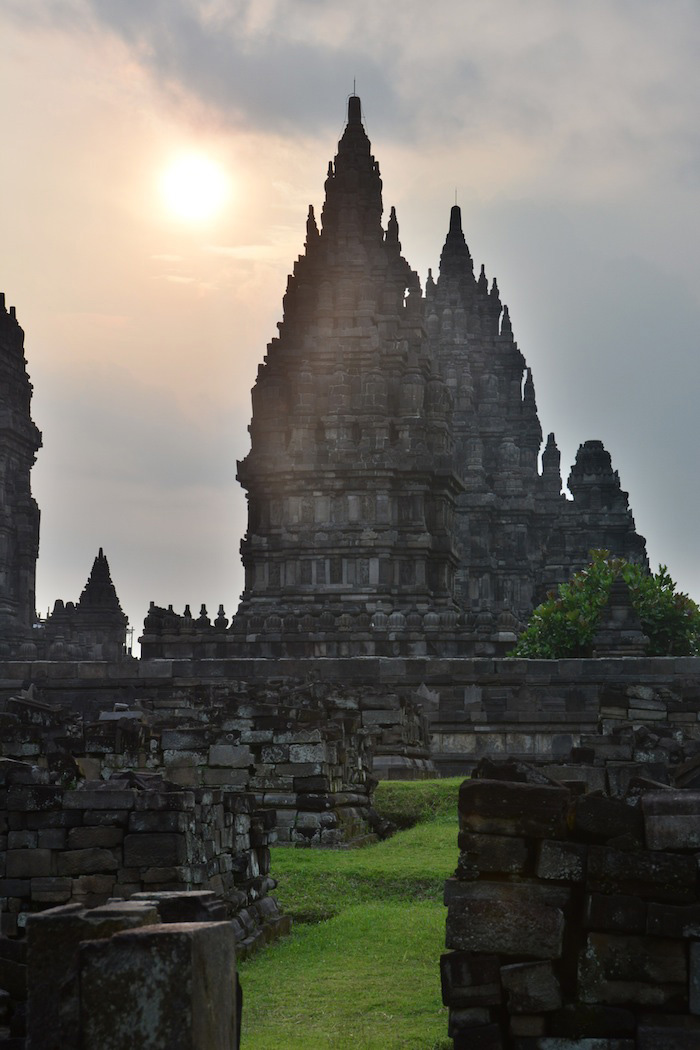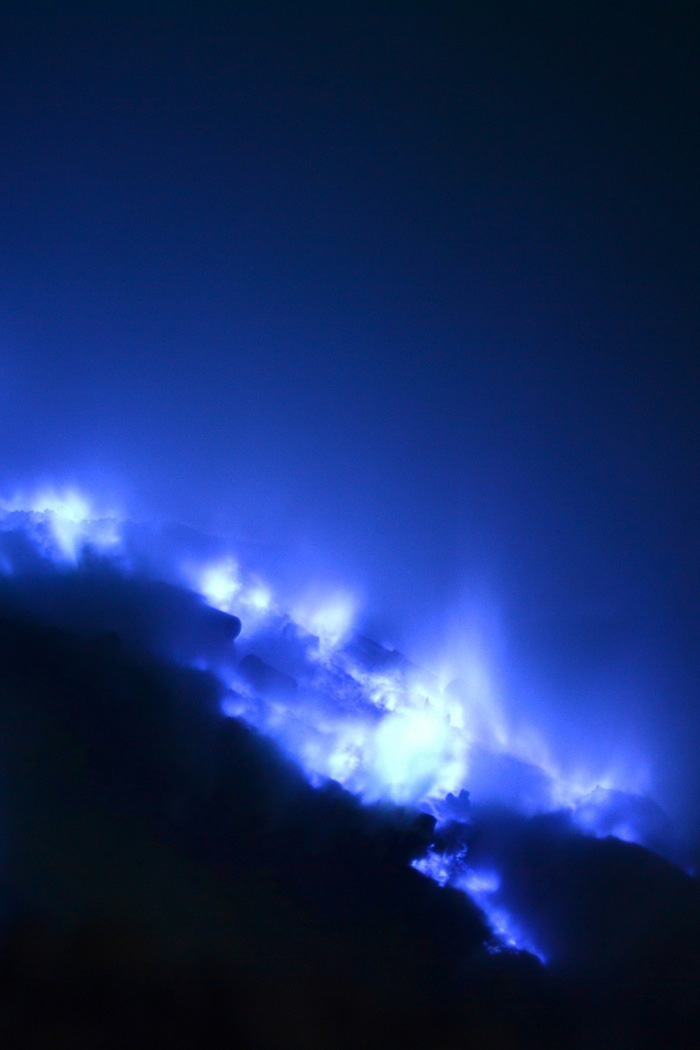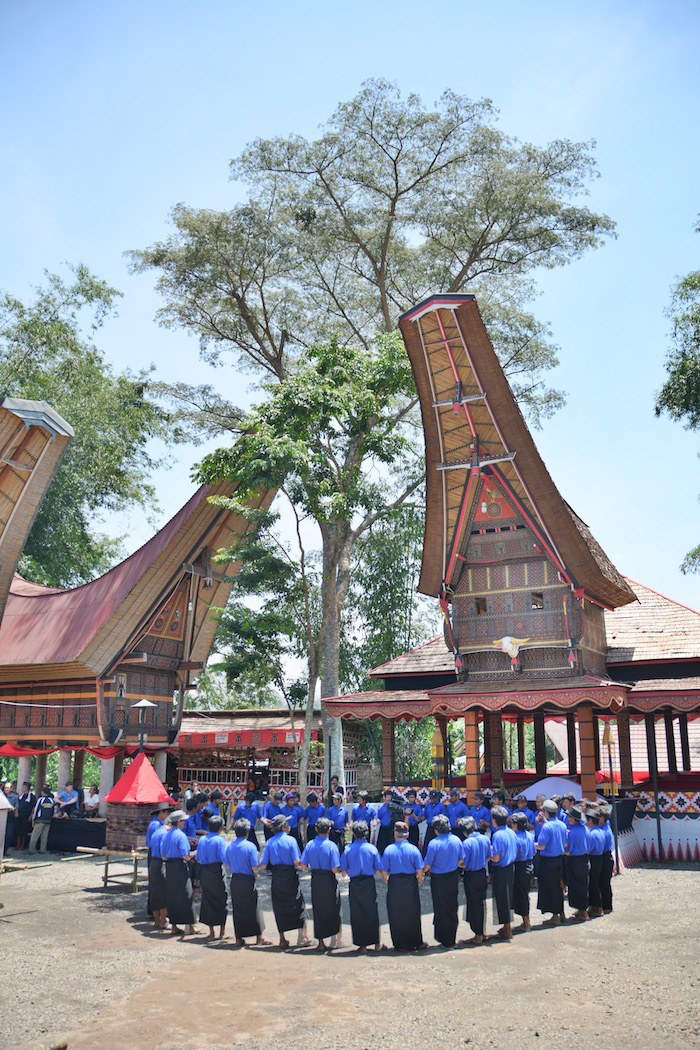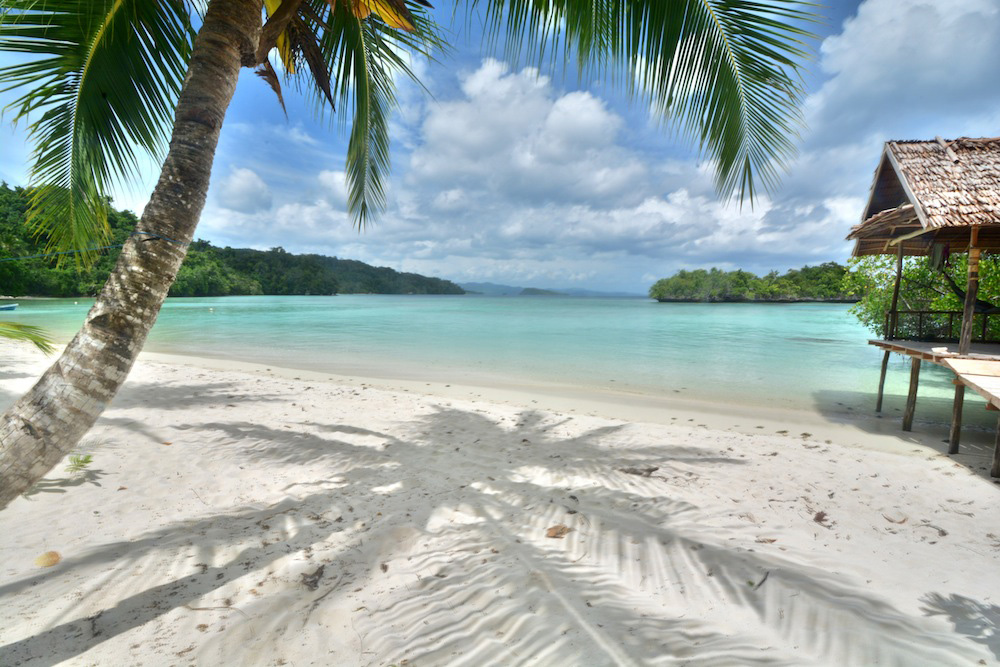 Take the train to the easternmost tip of Java island where you'll find Kawah Ijen, a volcano that spews blue fire in the middle of the night. Hop a flight to Makkasar, gateway to Sulawesi Island and some of the most elaborate funeral ceremonies in the world, then on to Sorong, which will take you to Raja Ampat, the world's last true paradise. It's the most beautiful place I've ever seen in my life – the perfect place to wrap up your Southeast Asia 2 month itinerary.
VISA: Indonesia offers visas on arrival, at a cost of 25 USD as of May 2014.
What About Malaysia, The Philippines and Brunei?
As I mentioned at the top of this Southeast Asia trip planner, I've written this post with the assumption that you will come back to this region and, as a result, doesn't hit every single bullet point of this Southeast Asia travel itinerary 2 months or not. When it comes to the Philippines, for example, you could spend two months there alone, which is why I've left it off. Brunei, for its part, is prohibitively expensive, especially for a short trip.
Malaysia, on the other hand, is a more nuanced case. While on paper it contains elements of many other countries (namely, Indonesia and China) and might thus seem redundant, I actually think it's better explored after you've gotten a chance to appreciate the various parts that combined to create its whole, all of which I spotlight in this Southeast Asia travel route.
The Bottom Line
My Southeast Asia travel itinerary spotlights the best of the world's best travel region. From castaway beaches in Thailand to blue-fire volcanoes in Indonesia, and with stops in cities as diverse as ultra-modern Singapore, rough-and-tumble Yangon and the UNESCO World Heritage town of Hoi An, Vietnam, this Southeast Asia route is the trip of a lifetime. Need a more personalized trip plan? Learn more about my Travel Coaching service.
Pin It!