Is Bali worth visiting? The answer is more complex than "yes" or "no," even if you can probably guess which of those I'm leaning toward without reading this article. Bali is the most hyped destination in Southeast Asia (and maybe the world), but it's not just because it doesn't live up to this hype that I find being there so unpleasant.
On the other hand, I do want to paint a comprehensive picture of the many problems I have with Bali, shithole or not. I believe it's important for travelers to be decisive but not dismissive—and I gave Bali plenty of chances before coming to the conclusions I lay out for you here.
I won't go so far as to say I hate Bali, though I doubt I would ever return there, even if someone paid me. Continue reading to learn more about the reasons I feel this way, as well as red flags you should watch out for should you ignore my advice and travel to Bali anyway. Is Bali a nice place to visit? That depends on your definition of "nice."
My Disastrous First Impression of Bali
Seven years ago before my first trip to Bali, I never stopped to consider the question "is Bali worth visiting?", let alone to Google it. I'd just watched the movie "Eat, Pray, Love" with my then-partner, and boarded a flight from Singapore with a gleeful indifference that makes me cringe, in retrospect.
I quickly paid for having been so open-minded. After spending nearly two hours navigating the nightmarish maze of Ngruah Rai International Airport, I arrived in Seminyak, whose silvery sands and dark waters were the farther thing from paradise I could imagine, to say nothing of the fact that 3 out of every 4 people I encountered were Australian (and the very worst kind of Australian, at that.)
The next few days weren't much better, whether it was my morning at Tegallalang Rice Terrace, where scams are as plentiful as paddies, an afternoon with the depraved primates of Ubud Monkey Forest (one was literally huffing an aerosol can) or sunset on Kuta Beach, which was littered in equal measure with white trash and actual trash, to say nothing of the shopping mall and fast food restaurants that extended nearly onto the sand. "Bali is a shithole," I remember saying to my partner, who hated the island so much he took the next day's first flight out.
The Worst Things About Bali
Bali is Polluted AF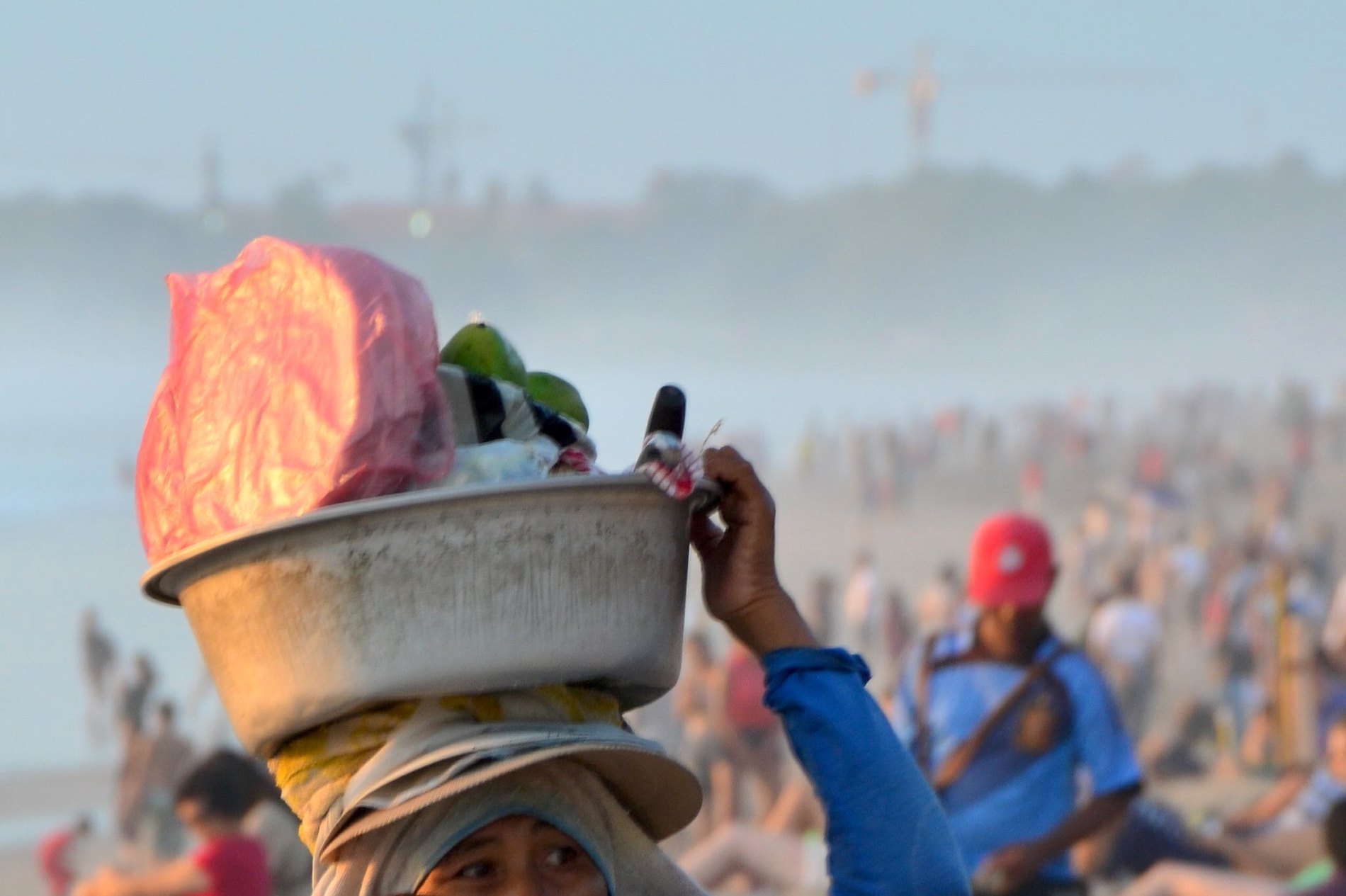 What is Bali like? When I think of Bali, dirty beaches are the first thing that come to mind. Even outside of crowded Kuta and shitty Seminyak, Bali's beaches are littered with plastic (though to be fair, I'm not sure if it's locally strewn or brought in due to sea currents). This is in addition to the fact the most of Bali's fresh water and salt water is less than appealing in its color, and the streets of towns like Denpasar and Ubud are also covered in rubbish.
Even Clean Bali Beaches Suck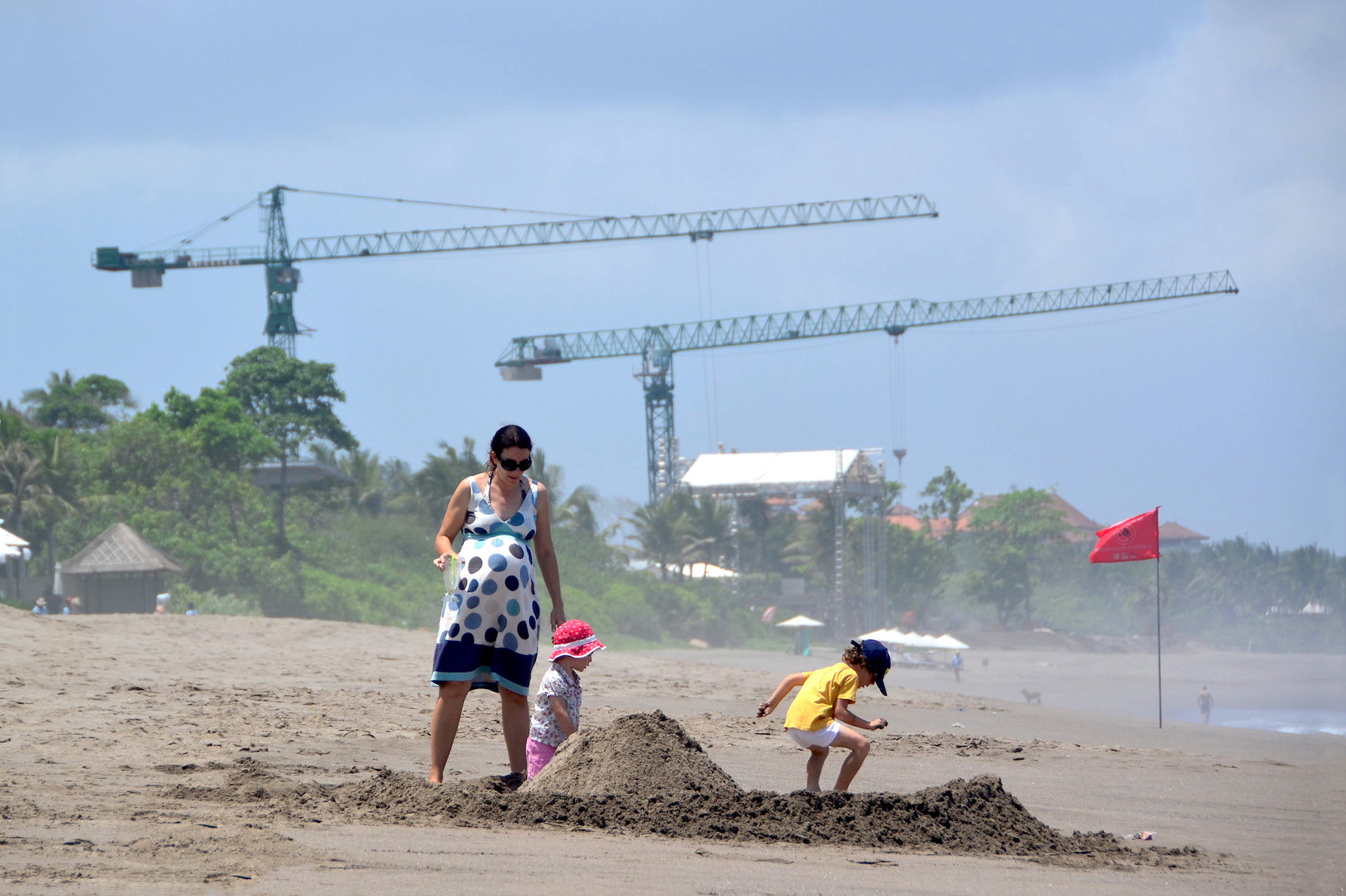 Where are the best beaches in Bali? Not anywhere in the Lonely Planet guidebook you wasted your money. Beaches like Nusa Dua and Uluwatu are more more beautiful than Kuta and Seminyak, but even those have major issues: Nusa Dua isn't really swimmable; Uluwatu sits more than a hundred meters beneath a jagged cliff face, which makes it difficult to access. Even objectively beautiful beaches like the Manggis Beach "Blue Lagoon" are so few in number they're practically superfluous.
Balinese Culture? What Balinese Culture?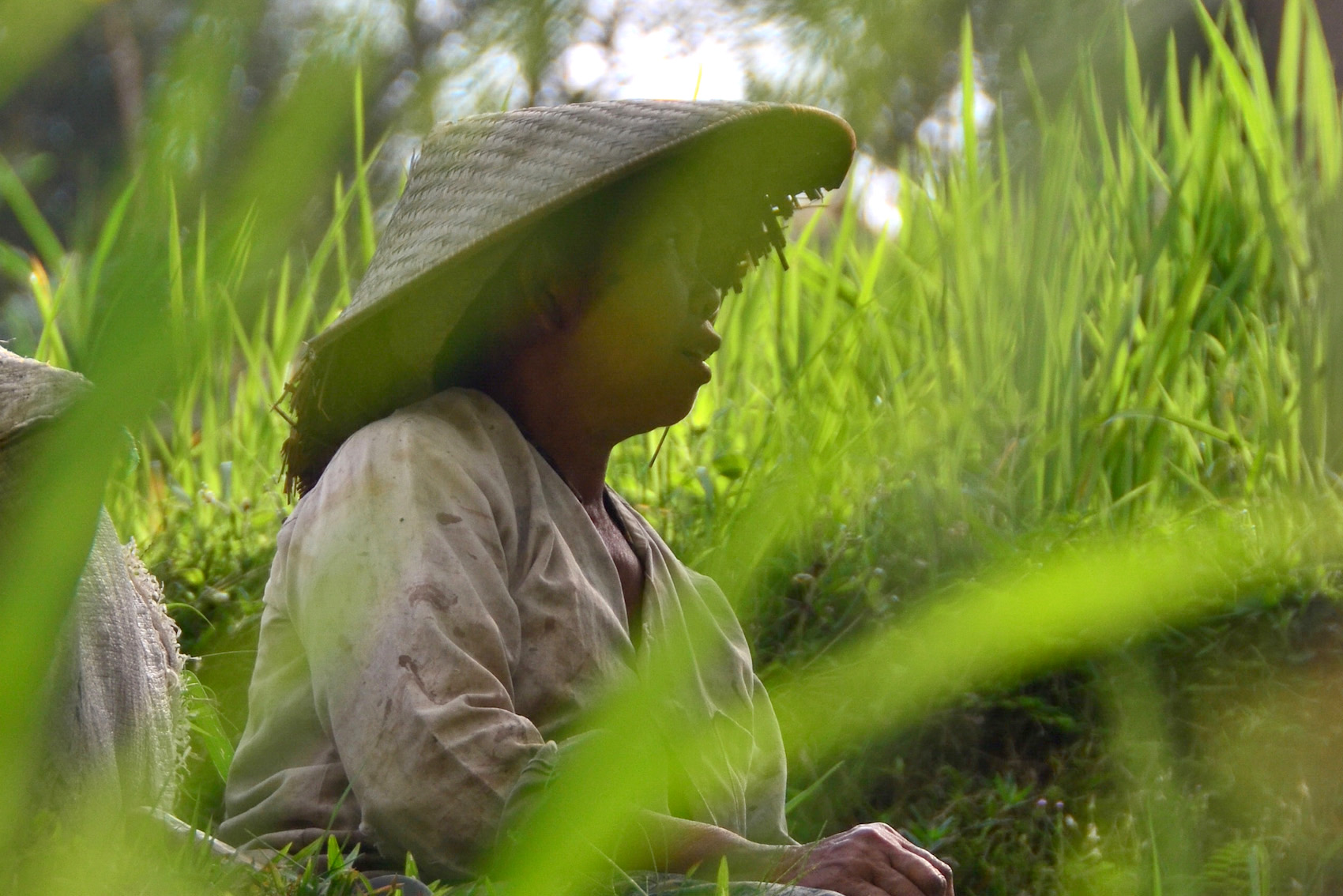 Is Bali worth visiting? Not if authentic culture is something you want to experience. While you can enjoy ostensibly Balinese experiences like bathing at Tirta Empul water temple or watching a "traditional" performance at Tanah Lot temple, most of what little Balinese culture remains (at least in areas of the island where you're likely to be) is put-on, to say nothing of how low the percentage of actual Balinese people can be in a given location on the island.
All Hail the Almighty Dudebro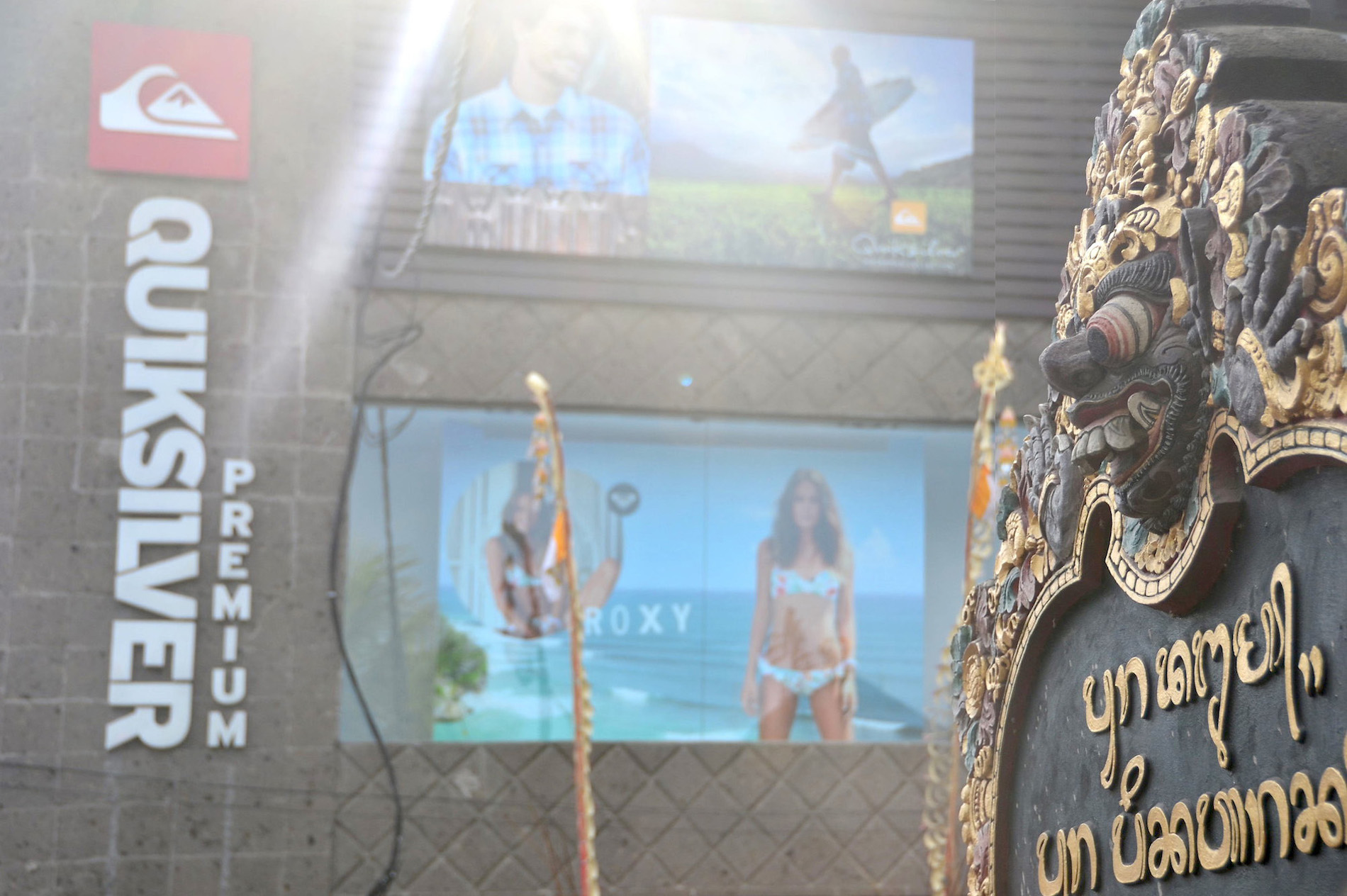 Southeast Asia in general has a a problem with white worshipping, but it's especially bad in Bali. It's not just the fact that white people have largely colonized places like Canggu, as well as the aforementioned Seminyak and Ubud—being a white person myself, it would be hypocritical to complain about this alone. Rather it's due the type of white people (dudebros and their yoga babe girlfriends) that those who don't adhere to these basic bro/bitch identity can feel as unwelcome in Bali as actual Balinese.
Bali is Not Cheap Anymore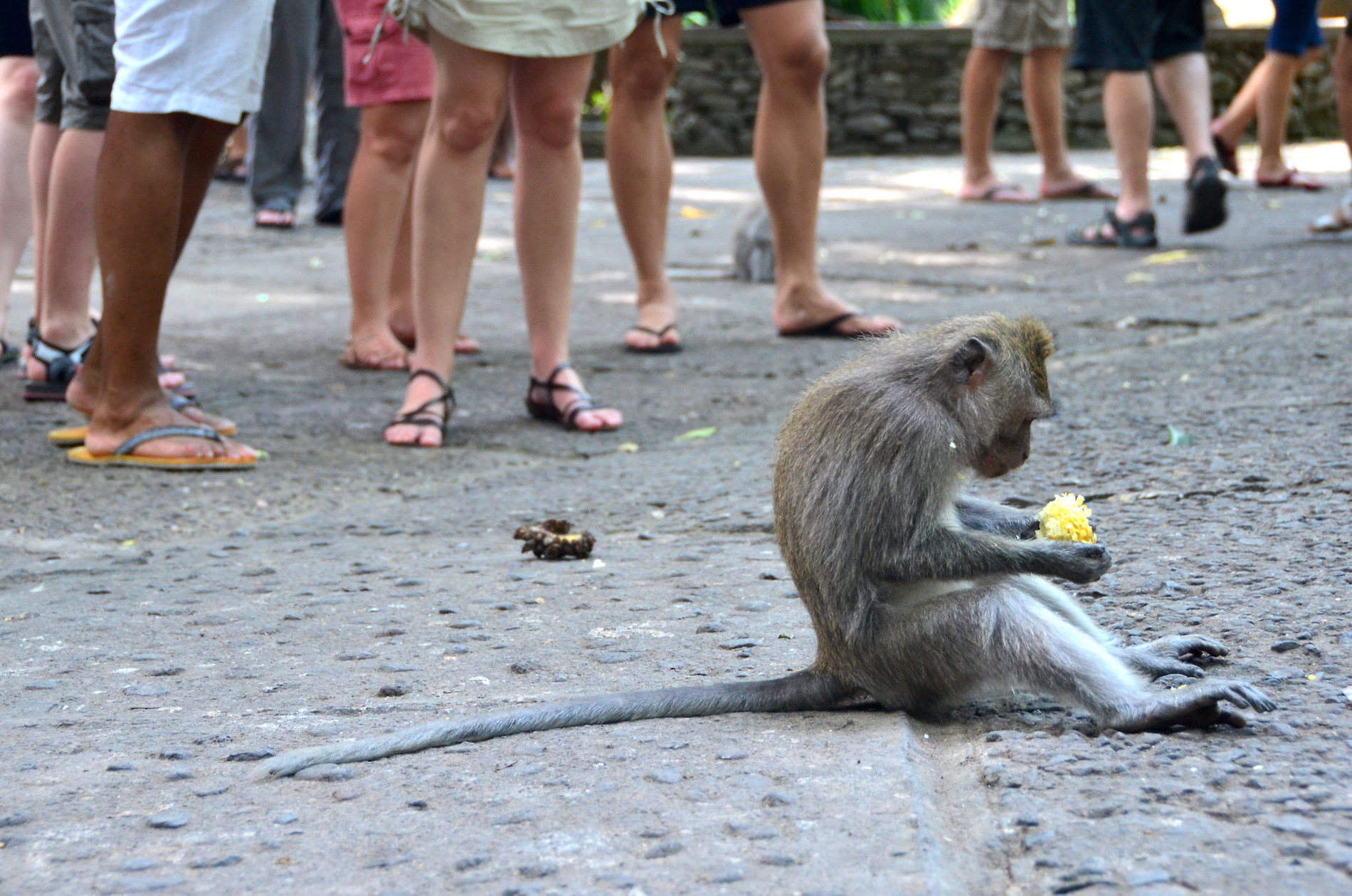 Is Bali expensive? Surprisingly the answer is yes, especially compared with the rest of Indonesia (which is dirt-cheap). You're unlikely, for example, to find even a very simple villa in Ubud for under 100 USD per night, to say nothing of how much it can cost to eat anywhere but the most simple local warung spots. Transportation can cost a lot too, since Bali has no public transportation to speak of, and since rides via Grab (the Southeast Asian version of Uber) offer little savings compared with taxis.
The Main Reason Bali is Not Worth Visiting
Whenever I've told fellow travelers about my feelings on the question "is Bali worth visiting?" they tend to condescend and patronize me, especially the dudebro types who never traveler anywhere else. "You just went to the wrong places," they insist, before rattling off names of places that are either as awful as Seminyak, Canggu or Kuta, or so far away from the main drag that it makes you wonder why you would fly to Bali in the first place, even if you don't end up thinking that Bali sucks. Is Bali dirty? Yes.
And that's the thing: Whether because of Bali Australians, pollution, high prices or overcrowding, it is literally impossible to enjoy Bali in any destination or having any experience that is traditionally associated with Bali. Bali's a huge island, and truly remote spots (especially along its north coast) are still very authentic, but if I'm going to have to spend three hours in a car after flying halfway around the world, I'd rather fly just a bit farther to a place where there are fewer awful things to escape. Is Bali nice? Not nice enough.
Alternatives to Bali (Inside and Outside of Indonesia)
Is Bali worth visiting? No, but many similar places in Indonesia (and elsewhere in Southeast Asia) are. These include, but are not limited to, the following:
Raja Ampat: Probably the best beaches in Indonesia, and expensive/far enough away from even Jakarta that they stay quiet.
Lombok: Bali's neighbor island offers many of the same attractions as it does, and though it's becoming more popular by the year (particularly the Gili Islands, which are like an Instagram parody now), it's much more enjoyable than Bali.
Mentawai Islands: An excursion even if you're already on the island of Sumatra, this archipelago eludes most visitors to Indonesia.
Penang, Malaysia: Although its beaches are even worse than Bali's, the balance of local charm and Western convenience is better struck here.
Mergui Archipelago: Located off the southeastern coast of Myanmar not far from the border with Thailand, these paradise islands are impeccable, especially if you travel through them by yacht.
Sulawesi: This star-shaped Indonesian island is much larger than Bali (and thus requires more time and energy to explore), but also features better beaches and more intact local culture.
Even when you compare the best places in Bali to the worst places of any of these islands, I think they all make better choices than it does. Is Bali worth it? Not compared to these places!
Other FAQ About Travel to Bali
Is it dangerous to go to Bali right now?
Bali is not any more or less dangerous than it usually is, given the perpetual threat of earthquakes, tsunamis and volcanic eruptions, to say nothing of road-related hazards. To me, the main danger in visiting Bali is that of spending thousands of dollars on a trip to somewhere you'll end up hating.
How much does an average trip to Bali cost?
As a general rule, you can expect to spend a minimum of $1,000 per week of travel in Bali, not including the cost of flights from and back to your home country. Note that this cost can explode to much higher rates, particularly if you choose five-star accommodations or book private drivers and tour guides instead of using local or self-drive transportation. Is Bali a good place to visit? That's another question.
How many days is enough to visit Bali?
How long you spend in Bali depends on the purpose of your trip. If you want to take an active trip heavy on exploration, 3-5 days of fast-paced discovery might suit your purposes, particularly if you plan on renting your own car or motorbike. A more relaxed Bali trip, on the other hand, might see you rent a villa in Ubud or Canggu for a week or longer, and slowly explore your local area, making only occasional excursions to points further afield.
The Bottom Line
Is Bali worth visiting? Not really, as unfortunate as it is to admit that. From environmental and cultural degradation, to the fact that Bali probably wasn't very special even before legions of Australian dudebros and their yoga babe girlfriends annexed it, Bali simply doesn't live up to the hype about it. Worst yet, Bali is expensive, especially when compared to Indonesia and much of the rest of Southeast Asia. The good news is that I've shared other nearby destinations that are much more worthy of your time and energy. Still not sure where to go on your trip to Southeast Asia? Hire me as your Travel Coach!