To many travelers (especially those who've never been to the country), 3 weeks in Colombia can seem like a lot. Colombia looks relatively small on the map, after all, and it's so close to the US—why not just take a short trip?
I'll tell you why. In addition to the sheer number and variety of Colombia attractions there are, the country is simply much larger than you think. If you travel to Colombia for two weeks or even less, you'll have to cherry pick destinations and experiences, rather than taking a comprehensive trip.
Which is not to say you need to be married to three weeks. I mean, I love going out into the wilds of the Coffee Triangle and Caribbean Coast, but a survey of the best cities in Colombia can be just as fulfilling.
Practical Matters
When to Visit Colombia
The best time to go to Colombia is somewhat subjective since, due to the country's location near the equator, the temperature is constant, while different parts of the country are subject to different monsoons. If good weather along the Caribbean Coast is a priority, I'd say to make a point of visiting during the Northern Hemisphere winter months (with the exception of December, which can be a madhouse). Otherwise, don't stress too much about when you visit Colombia!
Where to Stay in Colombia
You'll stay in a variety of accommodation throughout your 3 weeks in Colombia, from simple huts on small caribbean islands, from some of the best hotels in Colombia in cities like Bogotá and Cartagena, such as Casa Legado and Casa de Alba, respectively. In the Coffee Triangle, meanwhile, charming guest houses such as La Caracola open their doors to tourists, while the unique Bethel Bio Luxury Hotel is your gateway to the Tatacoa Desert.
How to Get Around Colombia
Colombia is one of the few countries in South America with a functional national airline, in the form of Avianca. As a result, while there are some instances in which buses make sense (for example, between Santa Marta and Cartagena along the Caribbean Coast), domestic flights (such as between Bogotá and Medellín) are affordable and plentiful. Within cities transport tends to be good, though I recommend using Uber rather than taxis for safety reasons.
Money, Costs and Communication
You'll want to have plenty of Colombian pesos with you during your three weeks in Colombia. While you can generally pay for "large" expenditures like hotels and nicer restaurants with credit cards, Colombia remains a relatively cash-centric society. As far as how much it costs to travel in Colombia? Most travelers will spend between 50-150 USD per day, though it's possible to go below this number and easy to go above, especially with Colombia hotels. Wi-Fi is prevalent in Colombia, and while it's of questionable speed in some places, mobile connections are good, so get yourself a Colombia SIM card!
Is Colombia Safe?
This is a tricky question. On one hand, no foul has ever befallen me in Colombia, minus a sketchy moment here or there when walking alone at night. On the other hand, I know two people who have personally been robbed at gunpoint in Colombia; both incidents took place in or near Medellín, which is generally regarded as being Colombia's safety city. My advice would be not to be paranoid, but also not to let your guard down: Colombia is not completely safe, but it's also not a war zone.
Where to Go in Colombia
Bogotá
When it comes to 3 weeks Colombia trips, the majority begin in the capital of Bogotá—I'll list some exceptions in a few paragraphs. Within the city there are basically two areas where you might stay: The historical Candelaria district and the Zona Norte, an upmarket area where the upper crust of Colombian society makes its home.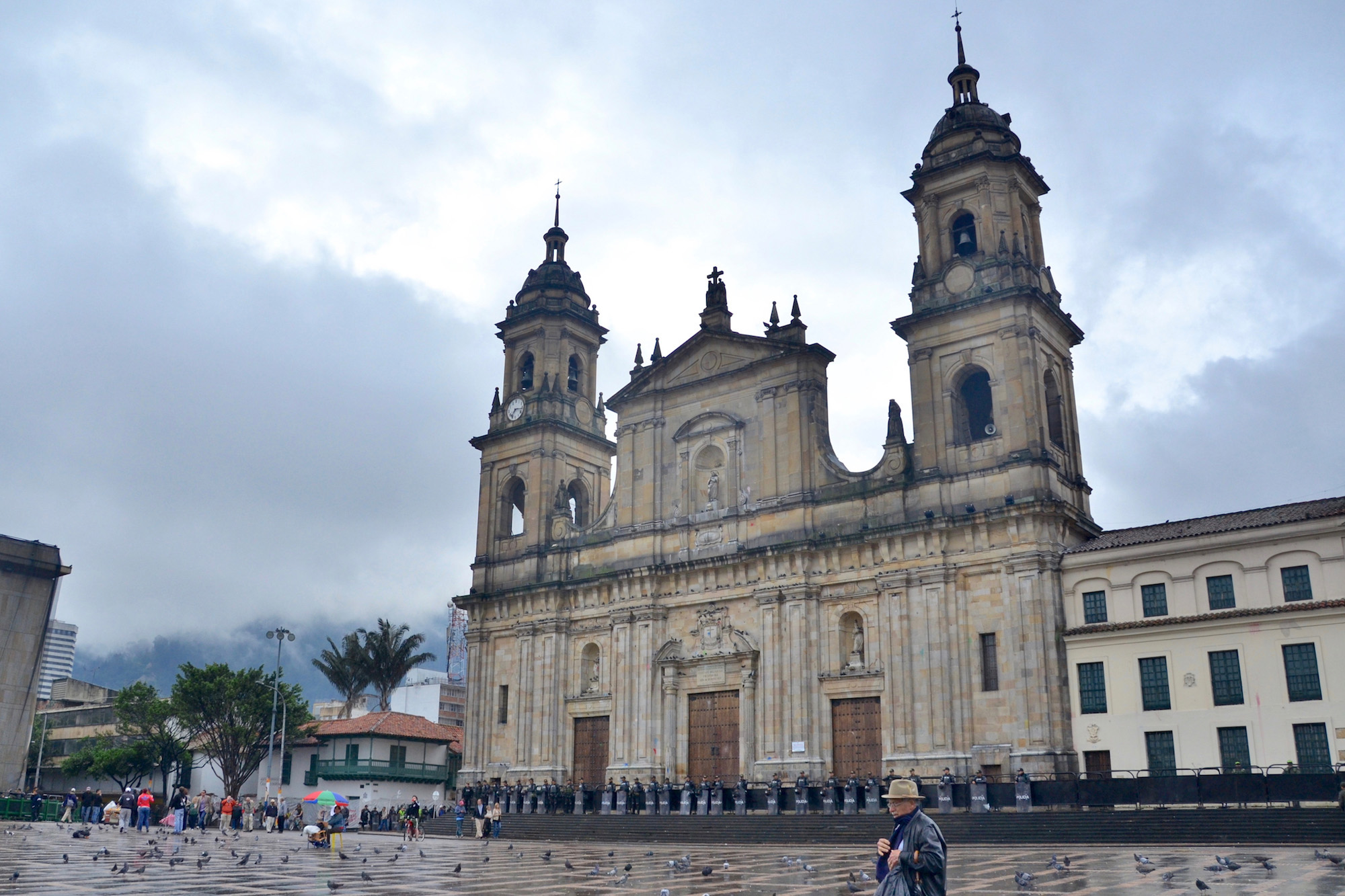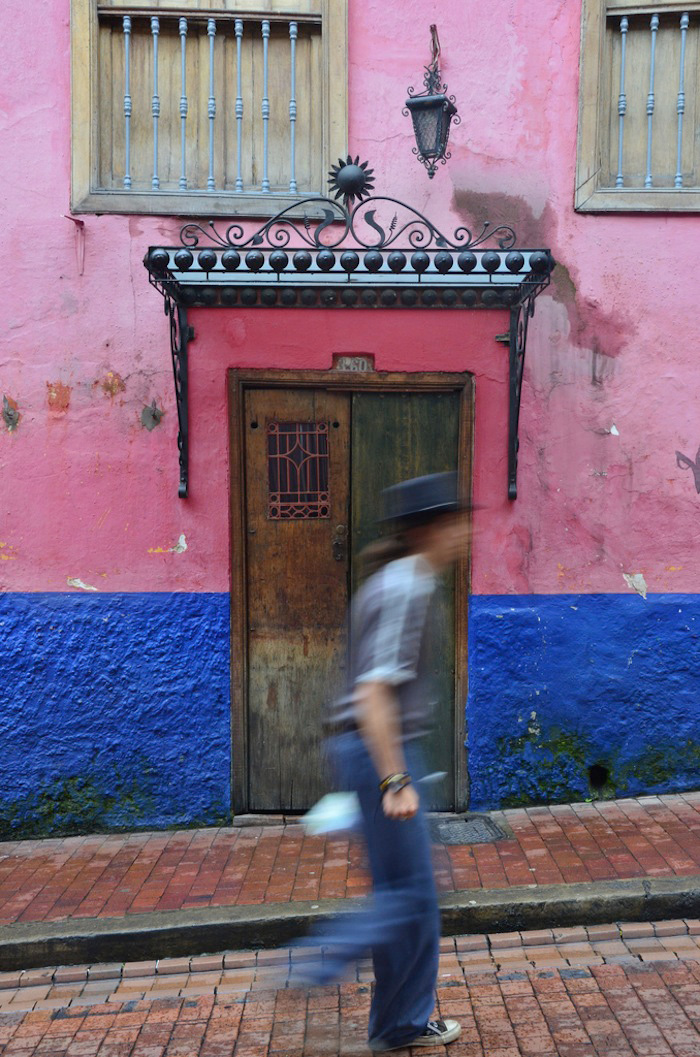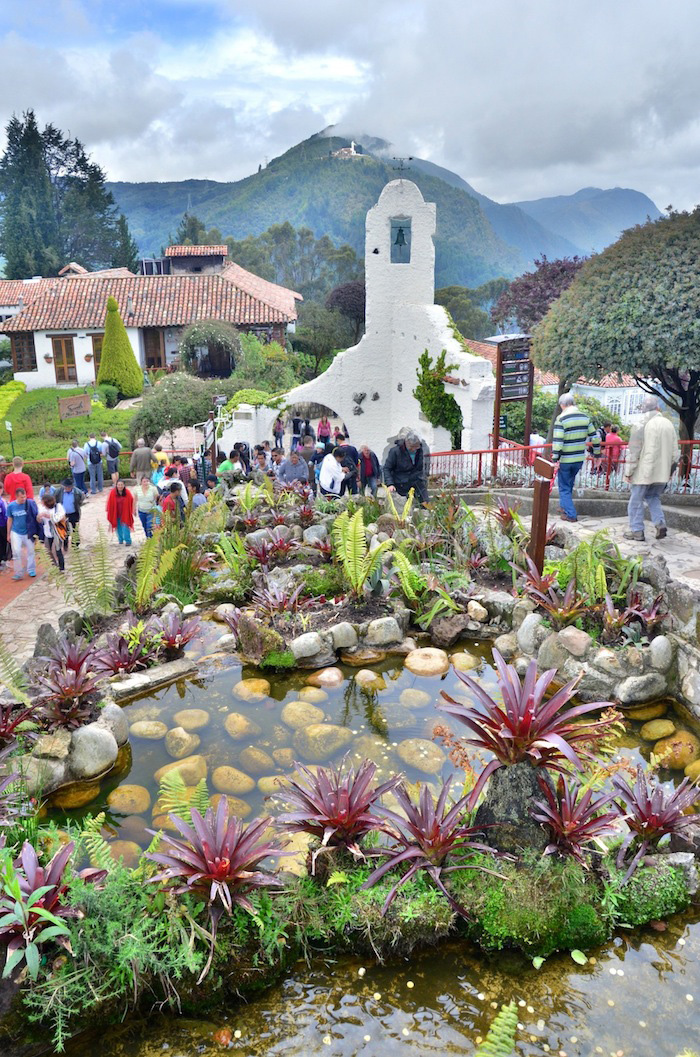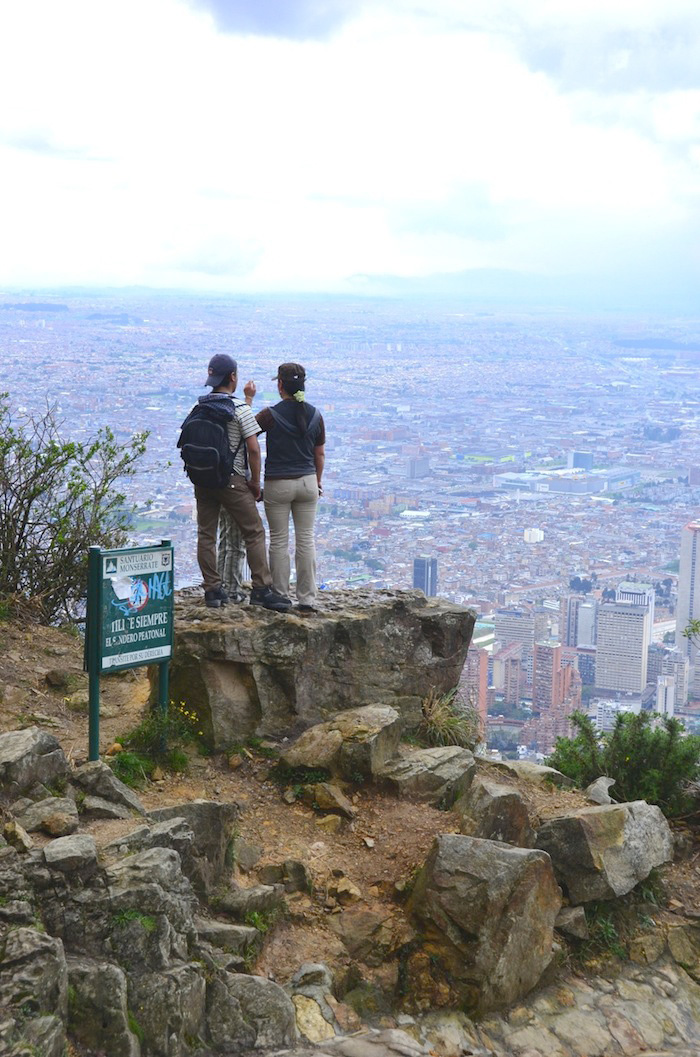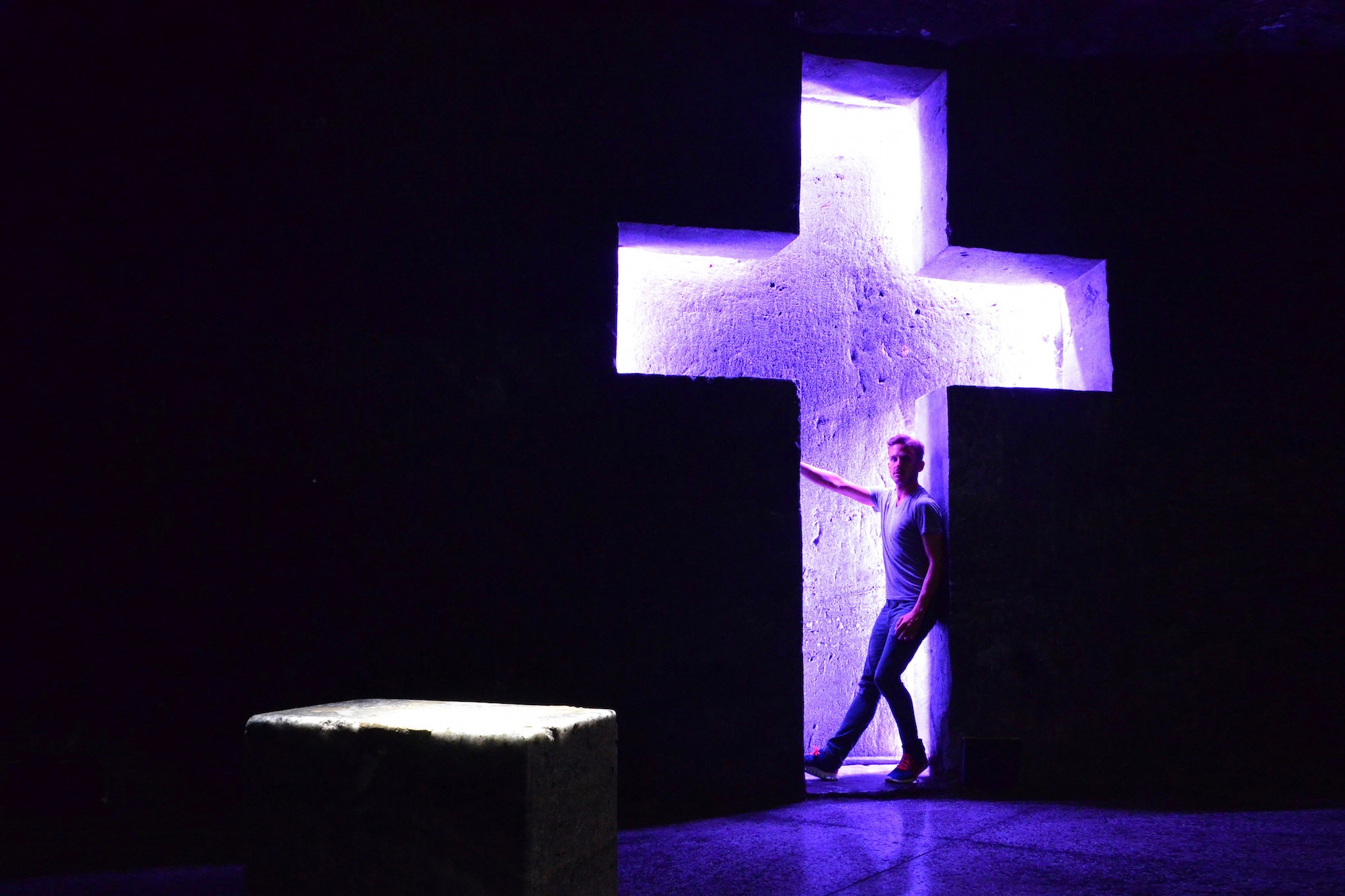 As far as things to do in and around Bogotá, I love taking day trips to the Salt Cathedral in Zipaquira, just outside the city—maybe more than the activities inside the city center. With this being said, the panorama from Monserrate is truly outstanding, whether you take the hike to the top or ride a cable car.
Cartagena and the Caribbean Coast
On account of both its closeness to the US and beautiful coastal location, Cartagena de Indias is one of the top destinations for visitors to Colombia, regardless of how long they spend in the country or what else they do on their trip. The walled Old Town is a UNESCO World Heritage Site, and whether you traipse down its bougainvillea-lined alleys or take in a panorama from Castillo de San Felipe de Barajas, you're sure to feel enchanted.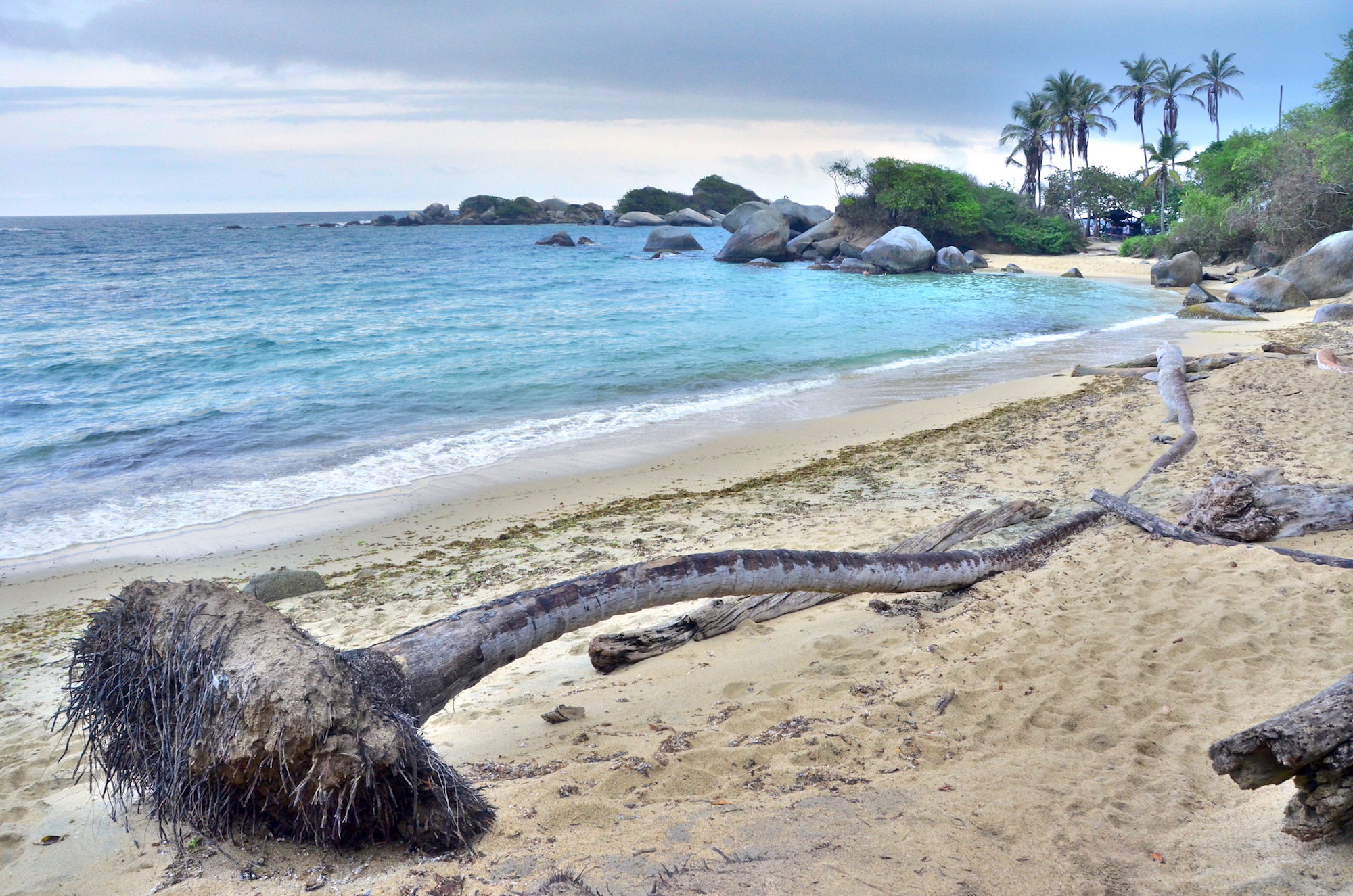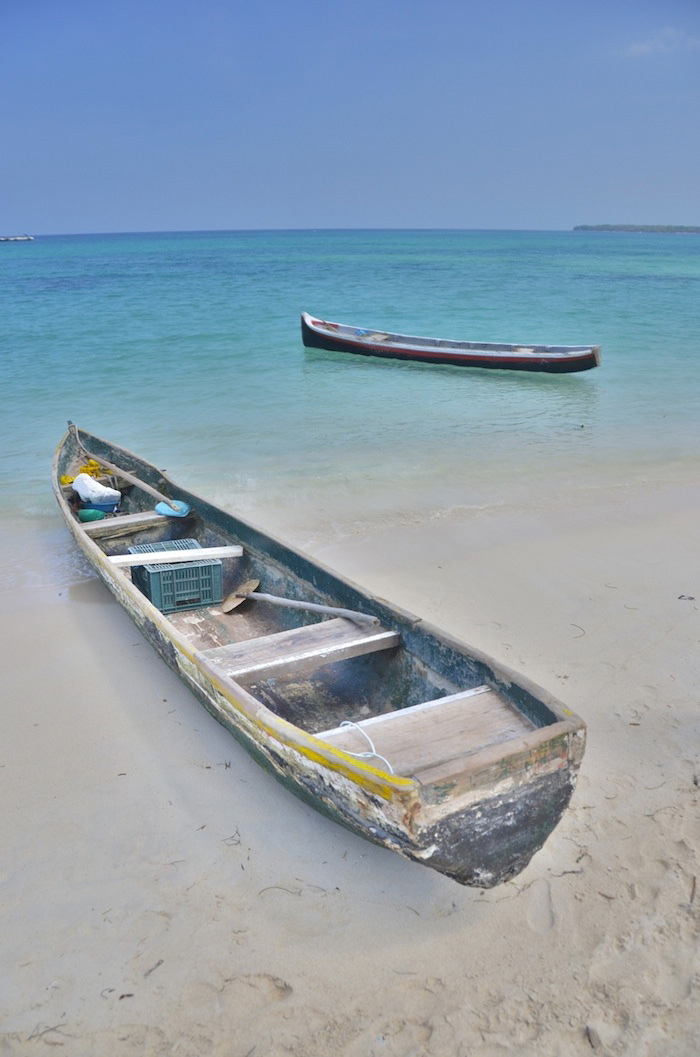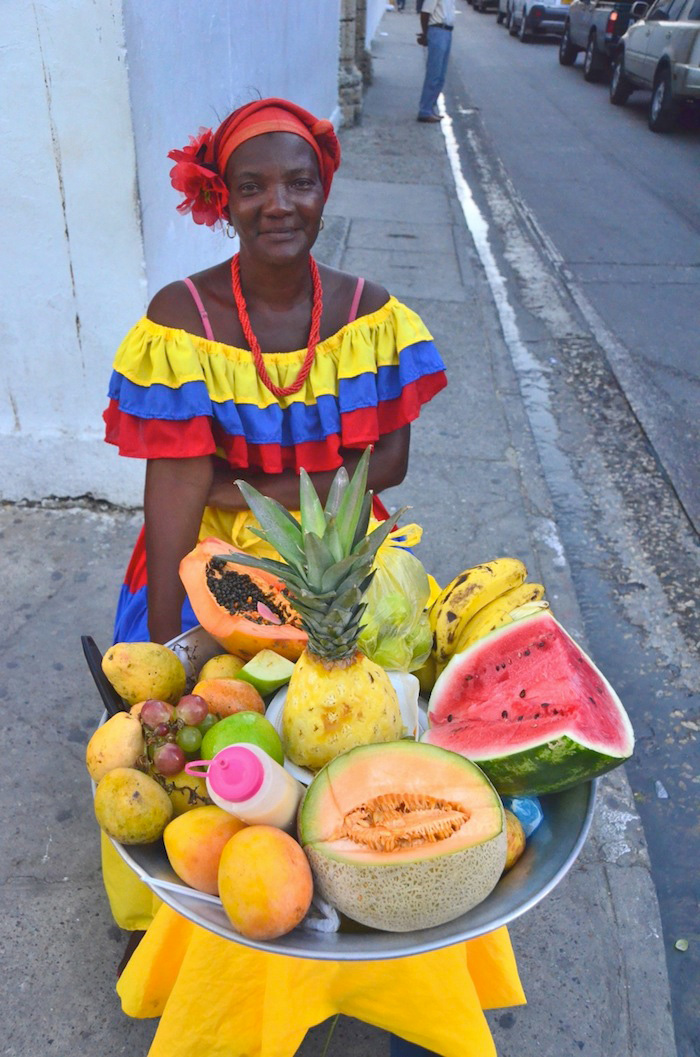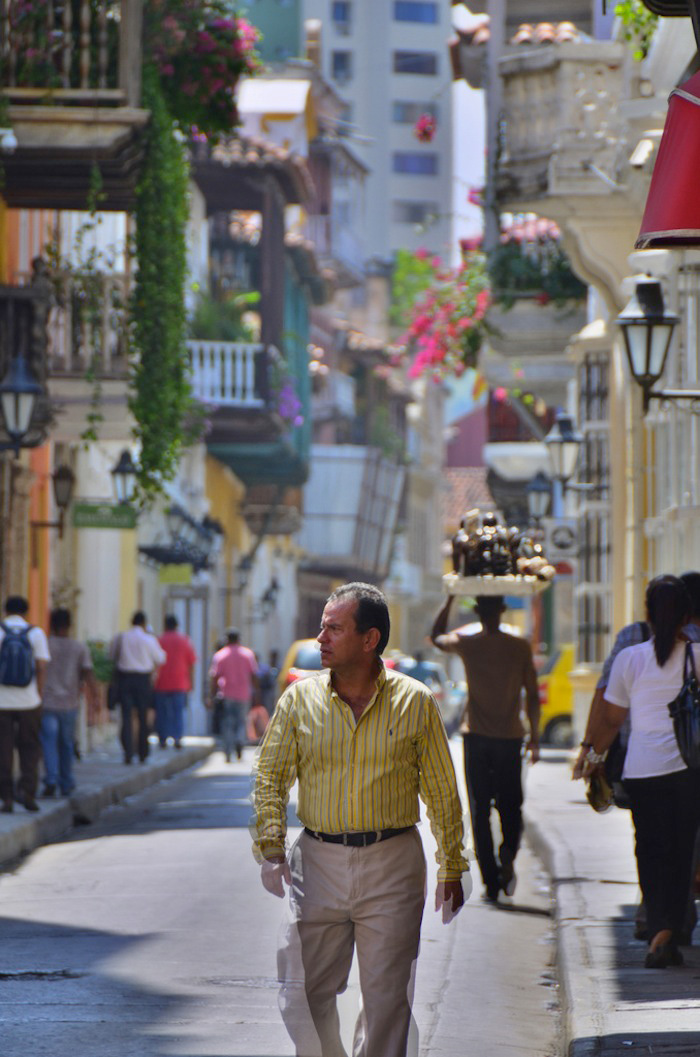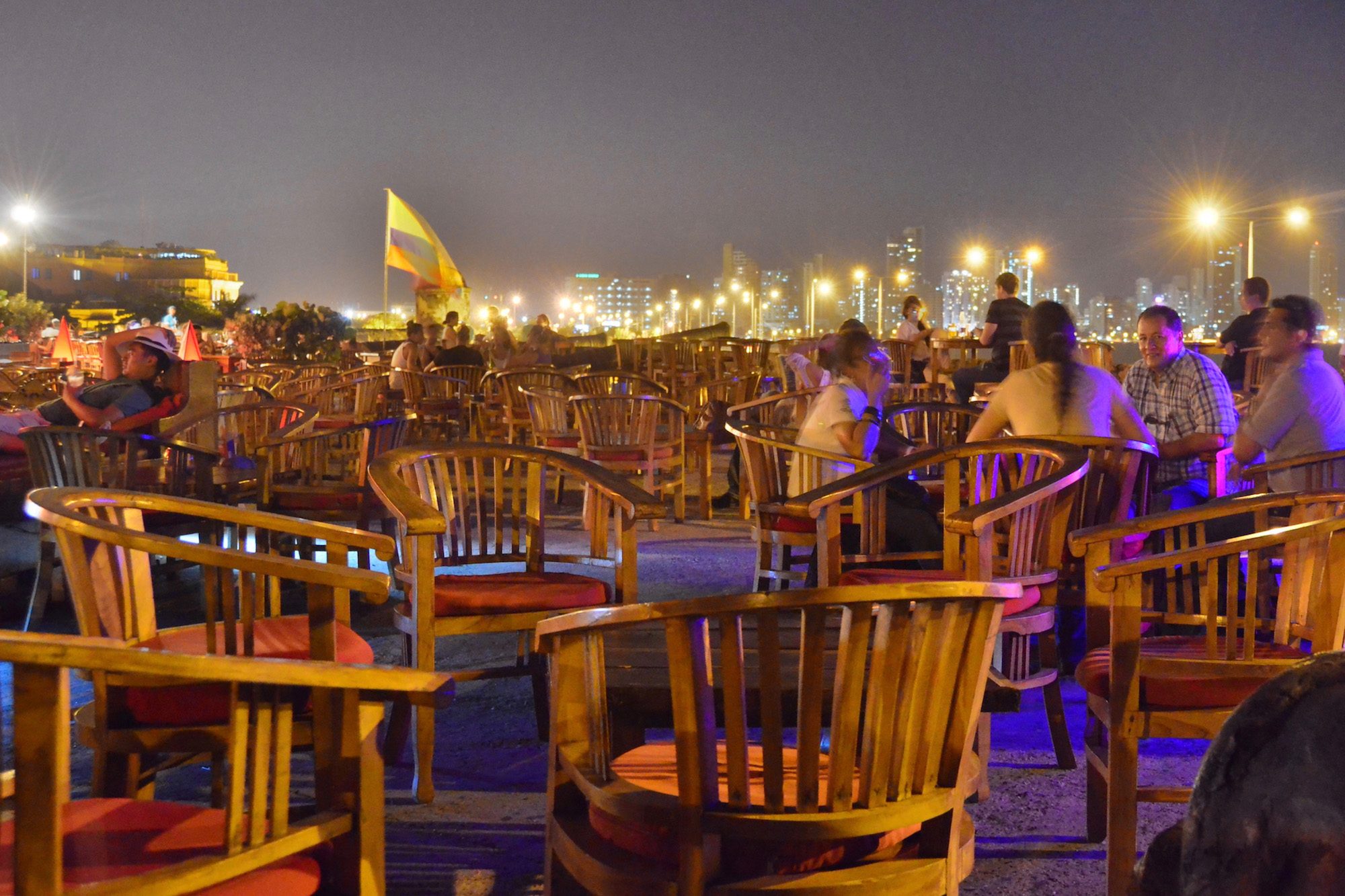 Alternatively glitzy Bocagrande evokes Miami, while Totumo Volcano is the perfect place to have a mud bath. If you spend 3 weeks in Colombia, take a boat trip to tropical Isla de Barú—and if you have longer, board a flight bound for San Andres and Providencia, two paradisiacal islands that are more than worth the long journey. Other worthwhile places to visit in Colombia's Caribbean region include Tayrona National Park near the city of Santa Marta and Taganga, a top Scuba diving destination.
The Coffee Triangle
Next up on destinations for my Colombia 3 week itinerary is a destination that is so iconic to Colombia it's almost too obvious: The Coffee Triangle, alternatively known in Spanish as Eje Cafetero. Centered around the town of Salento (itself close to the cities of Armenia and Pereira), Colombia's coffee-producing region is one of the country's most magical places to visit.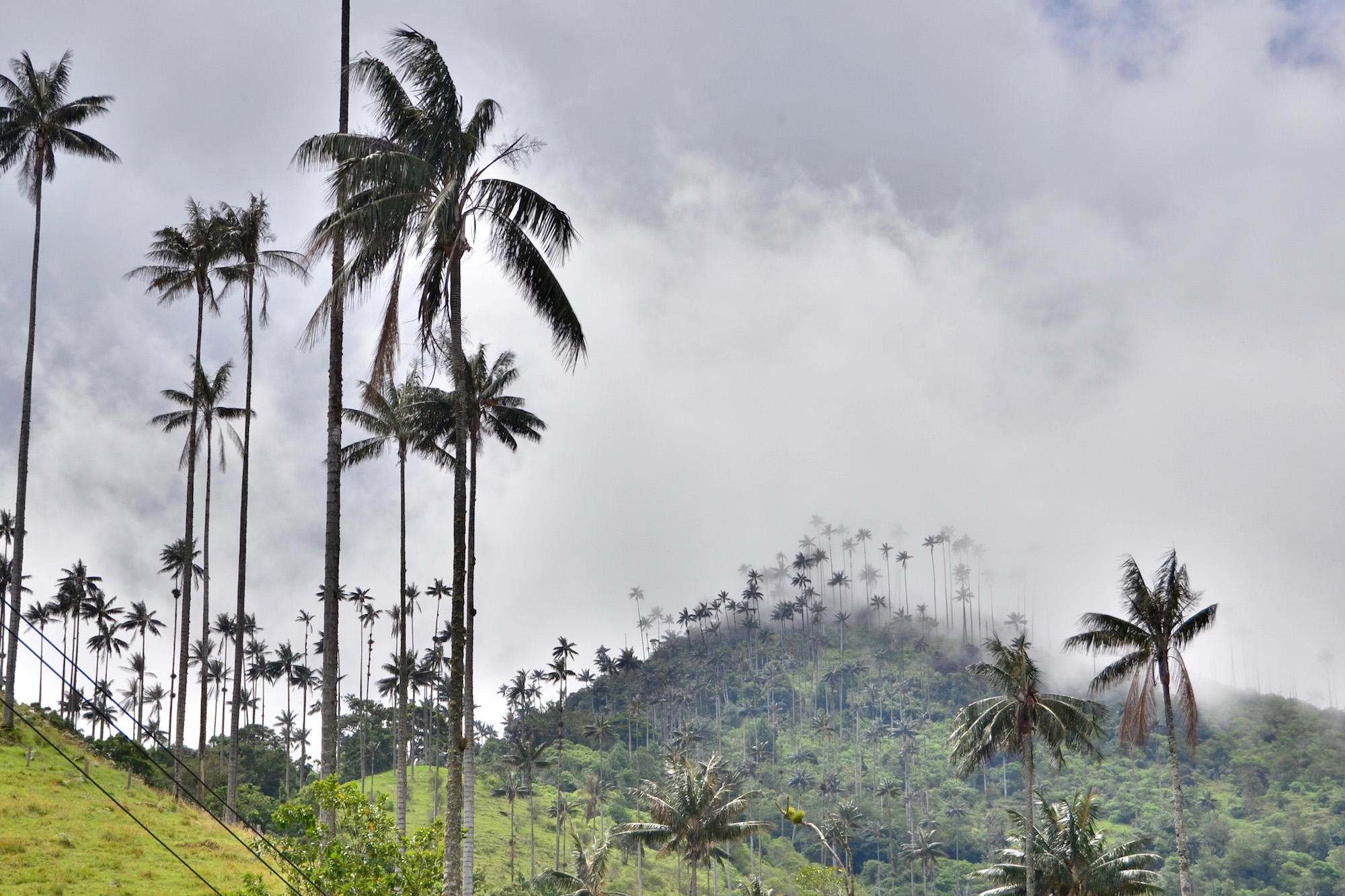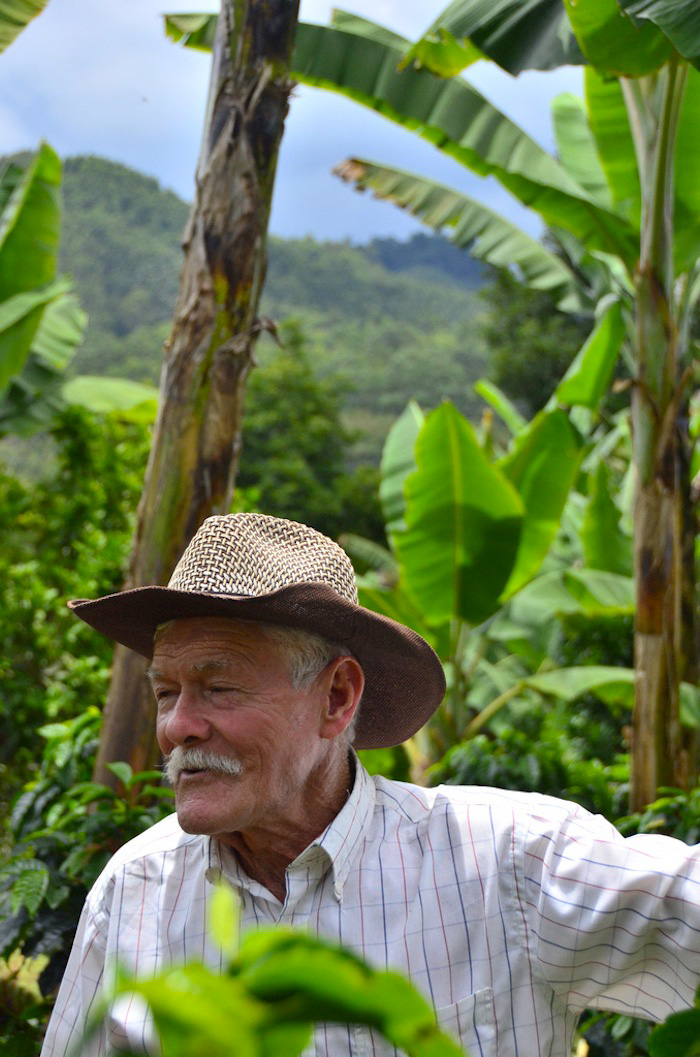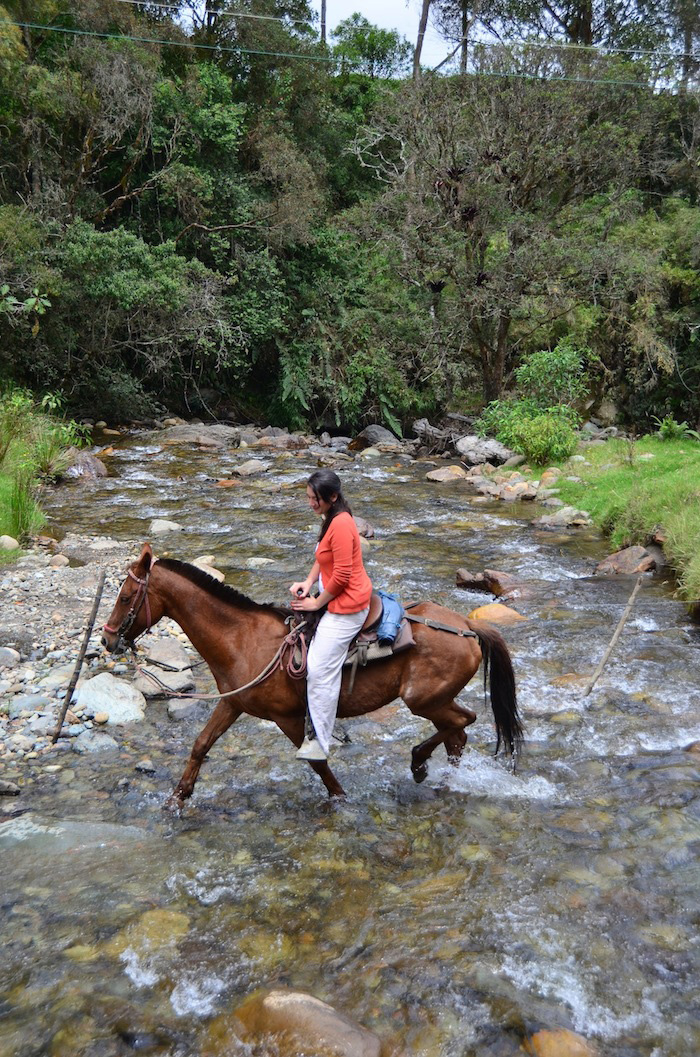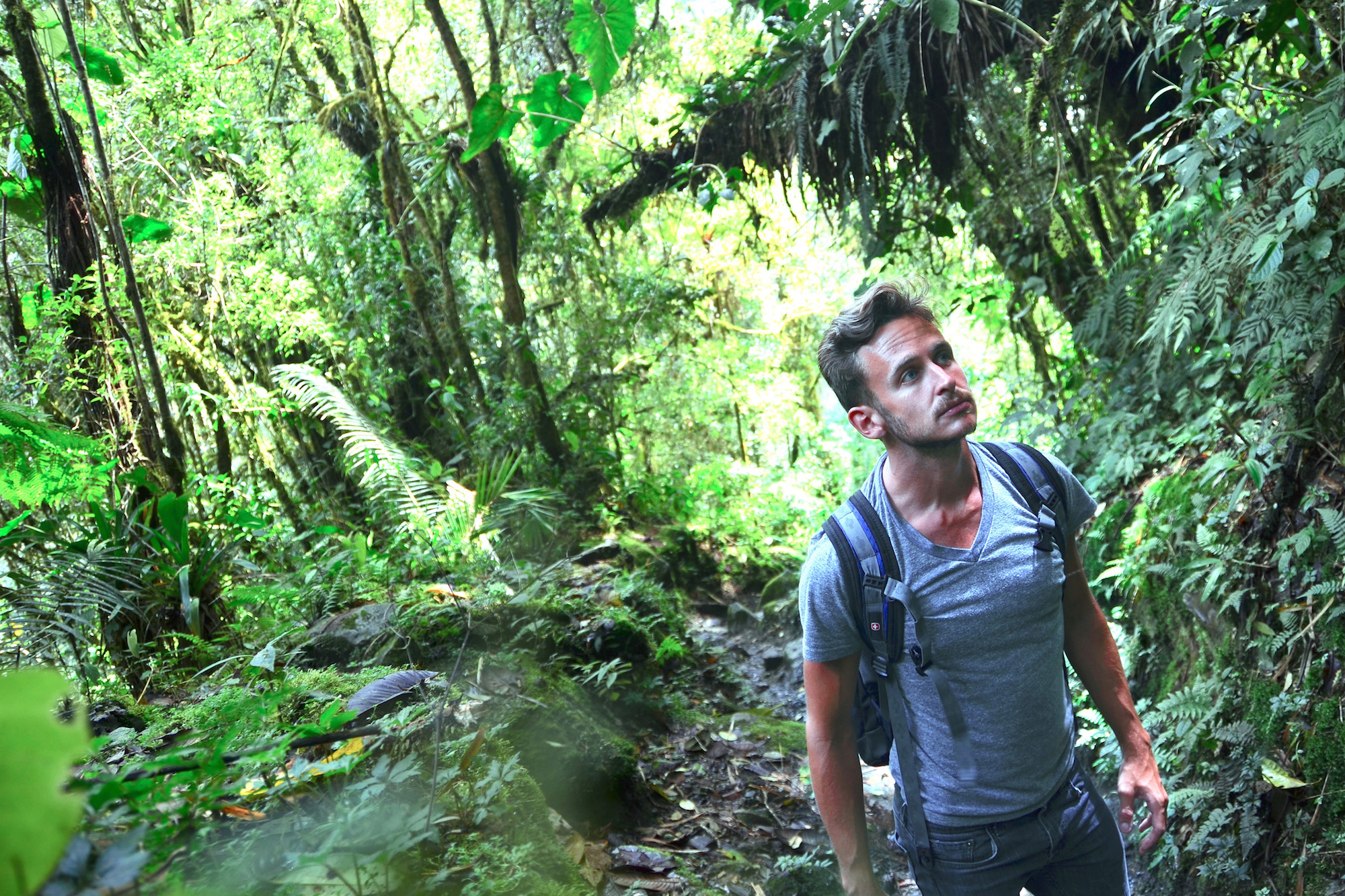 This is one of the most peaceful places to visit in Colombia, whether you hang out in town and walk to coffee fincas nearby, or do some more strenuous hiking just outside. The most common place to do this is in the Valle del Cocora, an otherworldly landscape with some of the tallest palm trees in the world, but there are plenty of other options as well.
Medellín
Most bloggers highly recommend a stint in Medellín as part of 3 weeks in Colombia (or longer). And I suppose I'm among them—I do enjoy the city, after all. But I don't sing the city's praises nearly as high as many other people I know, for reasons above and beyond the violent crime that has befallen my friends there.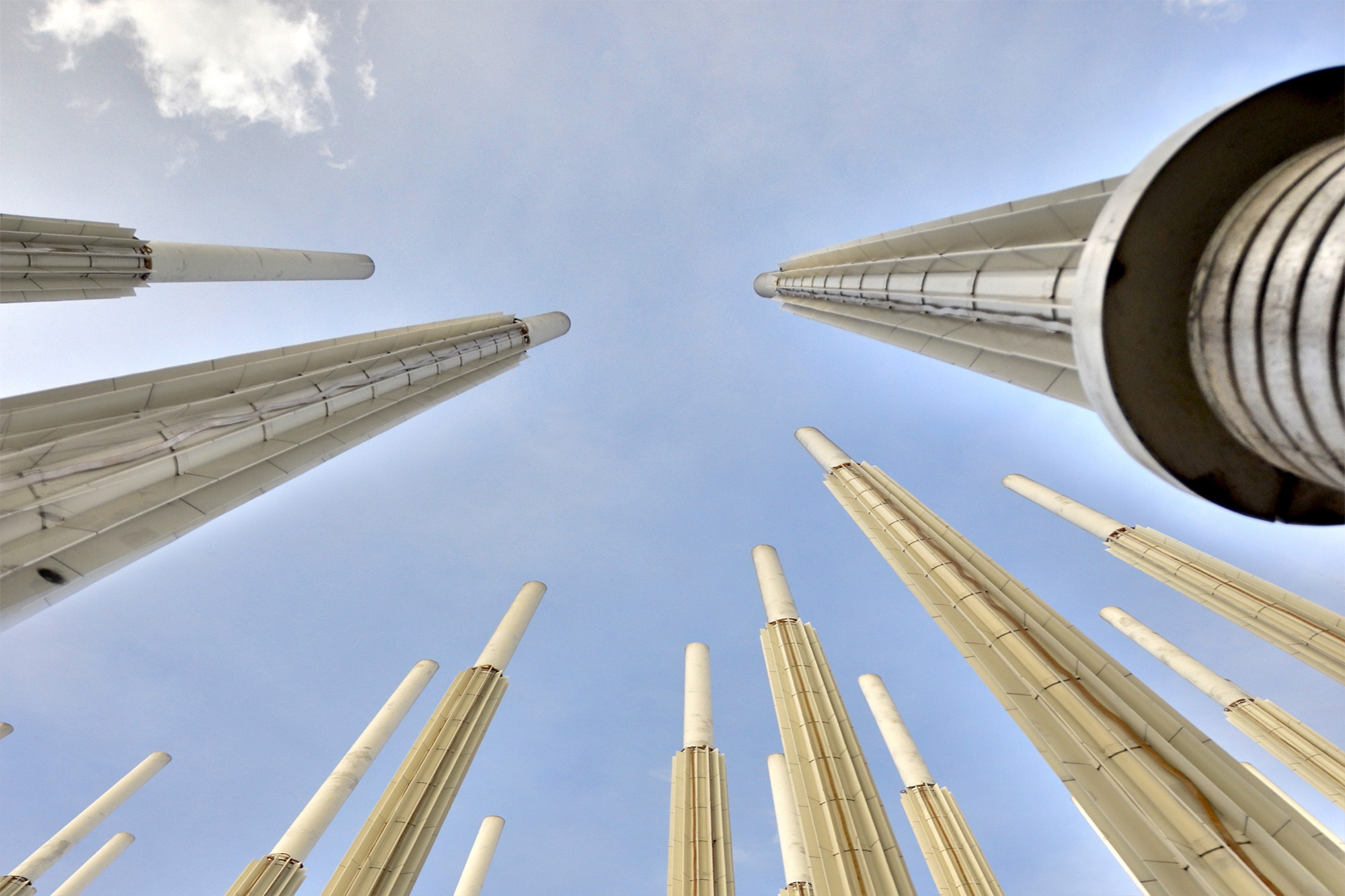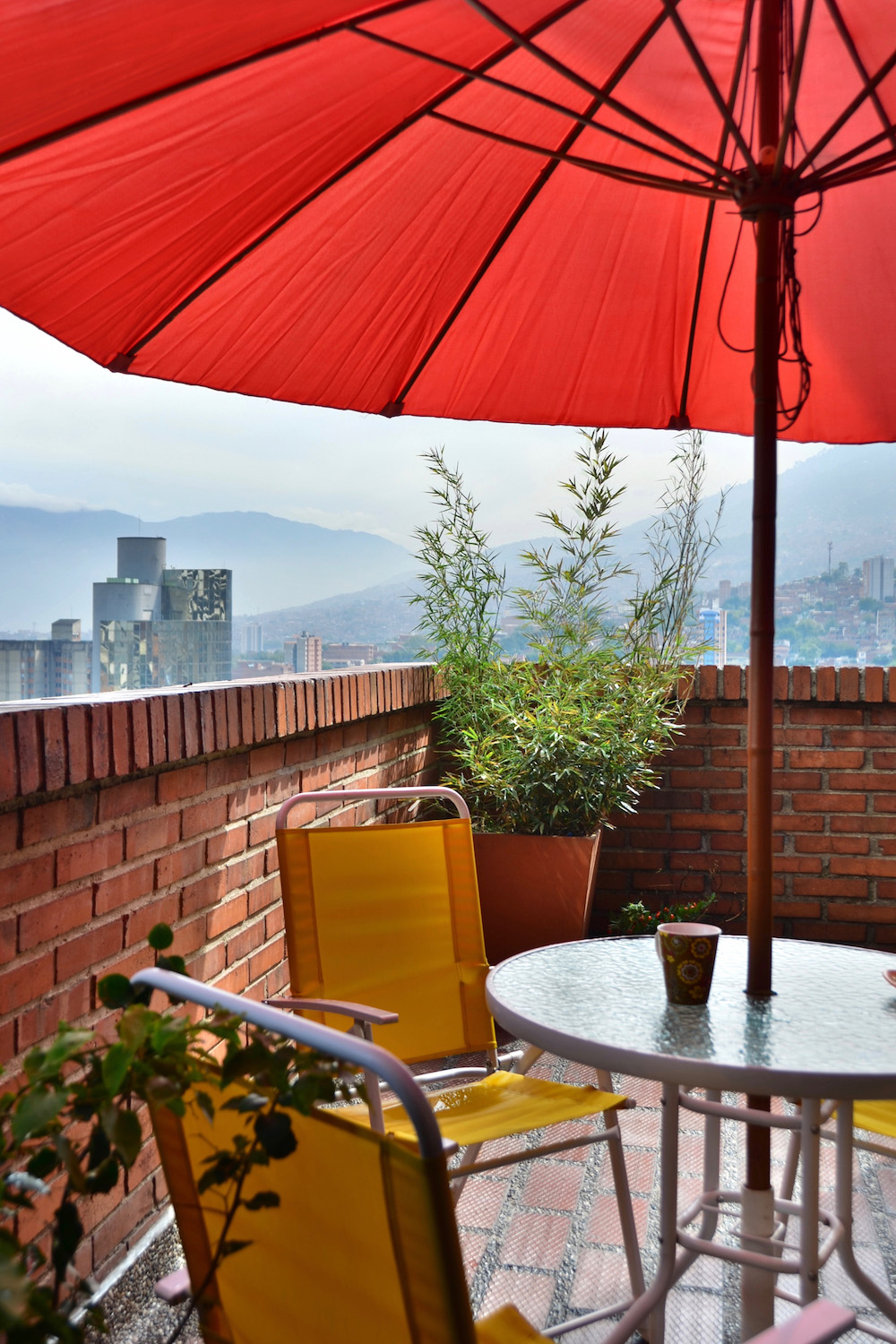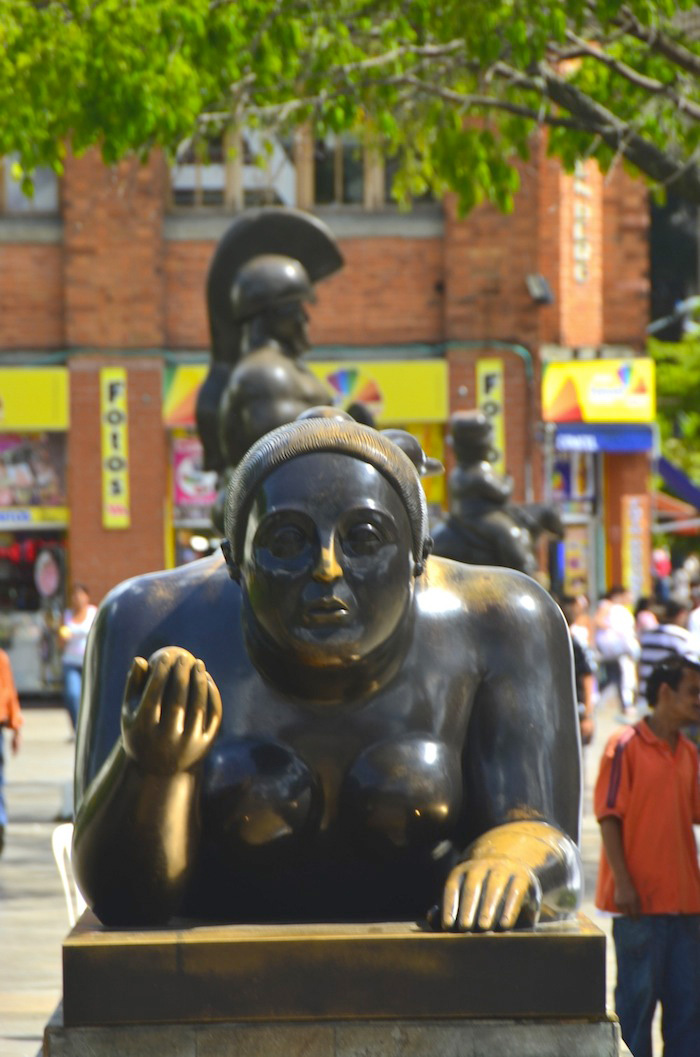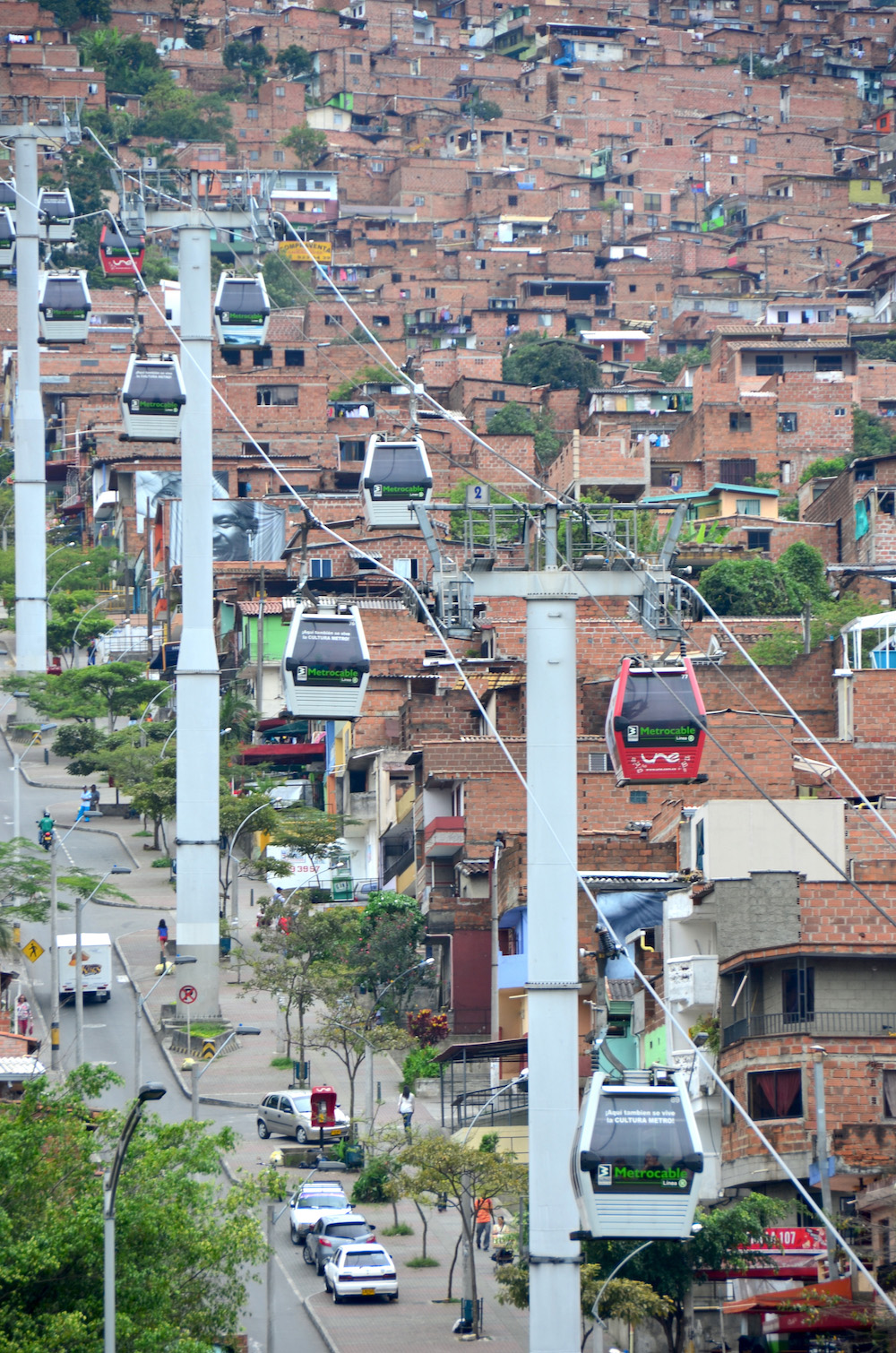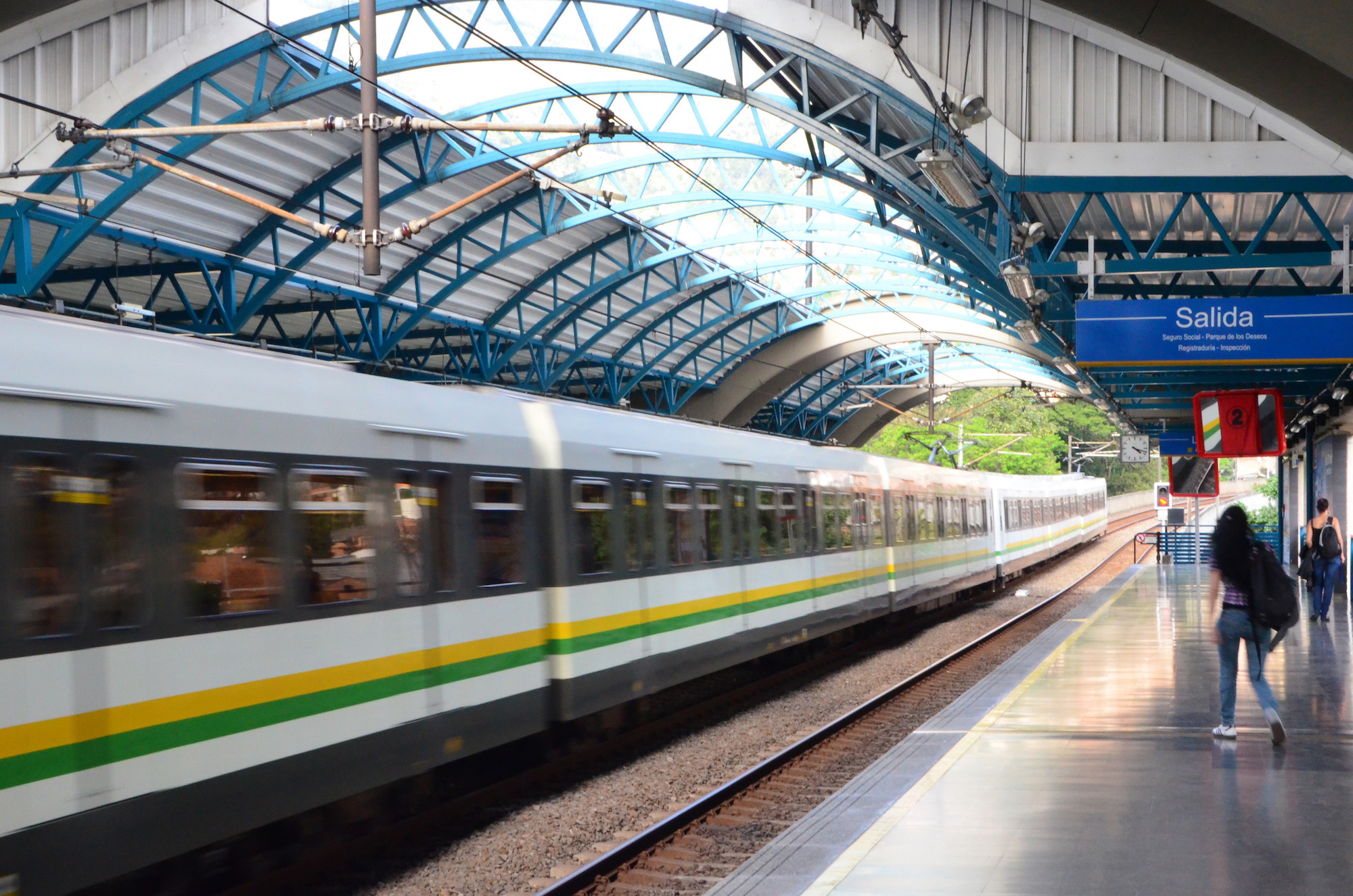 Again, I'm not dissing Medellín. I love exploring districts of the city, like bohemian El Poblado, taking day trips to scenic Guatapé and Parque Arví and exploring the art of Parque Botero, among other activities. But Medellín has never been "all that" to me—and I doubt it ever will, no matter how loudly some others sing its praises.
Other Colombia Destinations
Colombia is a gift that keeps on giving, whether you're searching for captivating cities or natural experiences you'll never forget. When it comes to cities I haven't listed, I love Cali, which is a hub for salsa dancing and in general, a place a lot of foreigners don't visit. Assuming you can speak some Spanish, you'll enjoy a very warm welcome here, regardless of how many days in Colombia you end up spending.
As far as nature is concerned, other places to spend your 3 weeks in Colombia (besides the ones I've listed in preceding paragraphs) include the "rainbow river" at Caños Cristales, the bizarre lunar landscape of the Tatacoa Desert and the wild Pacific Coast, which has echoes of what you find in Ecuador and northern Peru, but still manages to have an identify all its own.
Captivating Colombia Itinerary Options
South America in a Nutshell
One of my favorite things about Colombia is the extent to which it's a microcosm of South America as a whole, a truth this 3 weeks in Colombia itinerary reflects:
2-3 days in Bogotá
5-7 days in Cartagena (and along the Caribbean Coast)
5-7 days in the Coffee Triangle
2-3 days in Medellín
This Colombia itinerary will take you about three weeks, though it can easily last a month or longer.
Into the Wild
Want to devote your 3 weeks in Colombia to adventures farther off the beaten path? Try these destinations on for size:
1-2 days in Caños Cristales
2-3 days in Tayrona National Park
1-2 days at Ciudad Perdida
3-5 days in San Andres and Providencia
2-3 days in the Tatacoa Desert
3-5 days along the Pacific Coast
If you don't mind flying between places in Colombia, you could complete this itinerary in two weeks (or potentially less).
Colombia's Captivating Cities
Are you more of a city person, and don't feel like explaining it? Devote your Colombia itinerary to urban experiences, including:
2-3 days in Bogotá
3-5 days in Cartagena
2-3 days in Cali
3-5 days in Medellín
If you have around 3 weeks in Colombia, you can extend your time in cities to take a variety of day excursions and round out your trip. Otherwise, make your time in Colombia short and sweet!
The Precursor
Whether or not you can do your entire Colombia itinerary 3 weeks, it might precede (or follow) travel elsewhere in South America. Follow this trajectory to avoid redundancies:
2-3 days in Cartagena or Medellín
2-3 days in Tayrona National Park or San Andres and Providencia
3-5 days in the Coffee Triangle or the Tatacoa Desert
2-3 days in Cali or Bogotá
How Long Should You Spend in Colombia?
As I alluded to in the intro to this post, 3 weeks in Colombia is the minimum amount of time I'd recommend traveling if you want to take a comprehensive trip to the country—the destinations I've specifically called out, and maybe one or two of the additional ones. With this being said, it's easy to spend a month in Colombia, or even longer; how long to spend in Colombia is basically a function of how much time you have available.
As far as shorter trips, you'll generally need to focus on one region of the country—or, if you visit multiple ones, think of them as primarily city trips, with optional excursions from each city. You can even take weekend trips to Colombia (if, for example, you live in Florida and want to fly to Cartagena), though the main outcome of these will be inspiring you to come back for longer, anyway.
Other FAQ About Travel to Colombia
How can I spend 2 weeks in Colombia?
You can adapt my 3 weeks in Colombia down to 2 weeks in Colombia. One option is to eliminate one or two destinations, such as visiting Medellin or Bogota, but not both. Another way is to move faster within the country. Spend just 1-2 nights each in Bogota and Medellin to bookend your trips, and reduce your time in Tayrona National Park, Cartagena and the Coffee Triangle to 2-3 days each from 3-5.
Is Colombia expensive to travel?
Colombia is a relatively inexpensive place to travel. Backpackers can get by on 50 USD per day or less, while travelers with a larger budget can enjoy a comfortable, chic trip for around 100 USD per day or slightly more. On the very high luxury end, on the other hand, the sky is really the limit, both in terms of cost and the quality of experience you can have.
What can you do in Colombia for a week?
One way to spend a week in Colombia is to split it between Cartagena and nearby Tayrona National Park, which you can combine with a trip to Panama, traveling by boat to the San Blas Islands. Another option would be to follow up a few days in the Coffee Triangle with a city trip in Medellín, Cali or Bogotá.
The Bottom Line
Whether you spend 3 weeks in Colombia, camp out and stay longer or take a short "taster" trip to a single city to see how you like it, it won't take you more than three minutes to fall in love with the country. From cities like Bogota and Medellín, to the wilds of the Coffee Triangle and the tropical paradise of the Caribbean Coast, Colombia is so much more than the unfortunate reputation that precedes it. Still feel stressed as you attempt to plan your trip to Colombia? Seeing Colombia in 3 weeks is easy when you commission a custom itinerary!