When you're planning a trip to Colombia, it's difficult not to think of coffee—who doesn't remember the legend of Juan Valdez? On this front, I have good news and I have bad news.
The good news is that Colombian coffee plantations are a dime a dozen, and once you arrive in Colombia's coffee region (known as Eje Cafetero, which means "Coffee Axis" but is usually translated to "Coffee Triangle") it's pretty easy to get to them. The bad news is that the internet is awash in outdated and inaccurate information about Colombia's coffee region.
I'm here to change that.
Where to Stay in Colombia's Coffee Triangle
One thing that can make or break your stay in the Colombia coffee area is the accommodation you choose. While you'll probably stop in a larger city such as Armenia or Pereira (more on those places in a few paragraphs), the best place to stay in the Coffee Triangle is the town of Salento. There are dozens of awesome hotels and guesthouses here, but I'm a big fan of the upscale-ish Hotel Salento Plaza and the most budget-friendly Posada Casa Salento, to name just a couple.
How to Visit a Coffee Plantation in Colombia
There are two basic methods you can use to find a Colombia coffee plantation (finca) to visit. The first is what I call "Colombian-style." That is, speak to a local person (probably someone at your hotel or guesthouse, but not necessarily), who'll give you their coffee plantation recommendation. This will probably be well-chosen, but the downside is that the directions they give you will almost certainly be imprecise.
The second option is to choose a coffee plantation online in advance, and make your way there on one of the days you spend in the Colombia coffee region using Google Maps. I can personally recommend Finca Don Eduardo (which I visited), although I also considered going to either Finca el Ocaso or The Plantation House, both of which are well worth the trek (if, like me, you choose to walk from Salento to get there) according to people who went.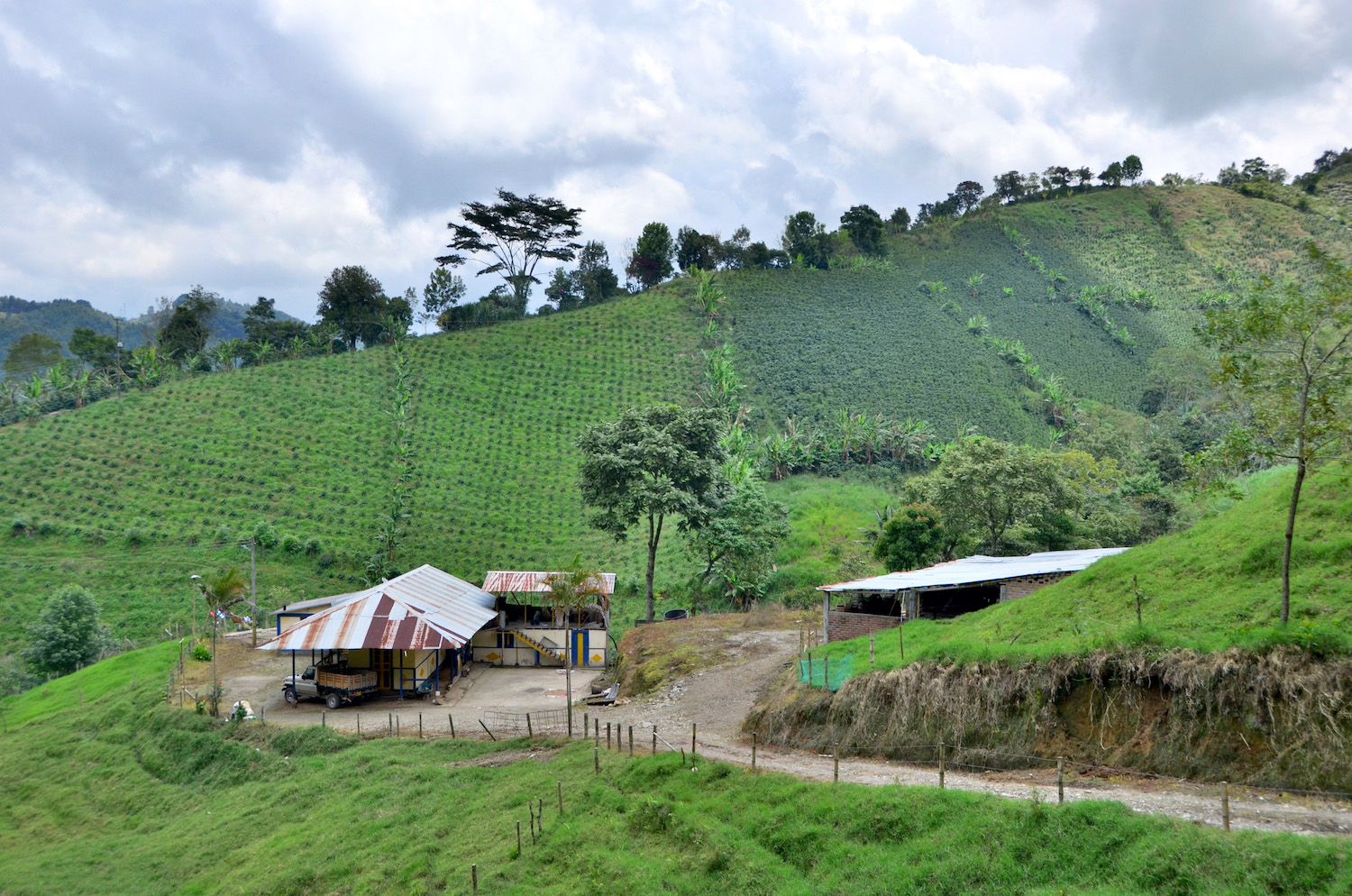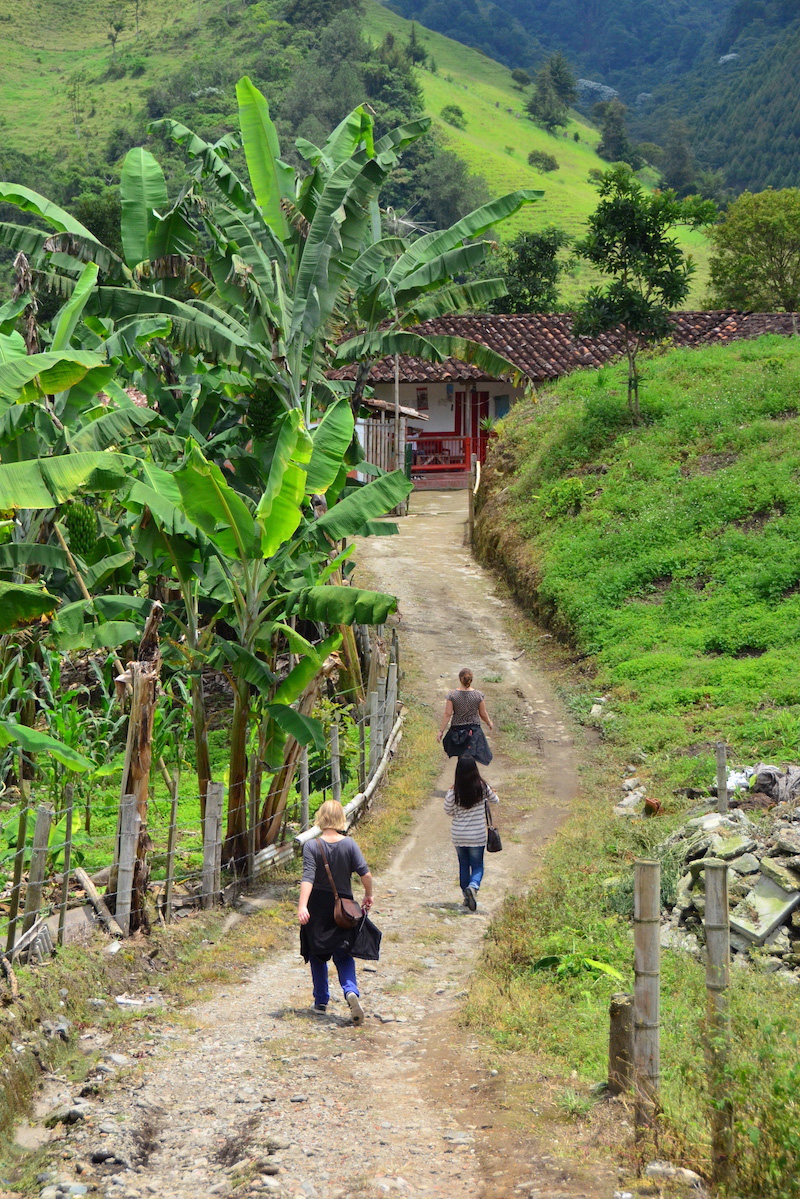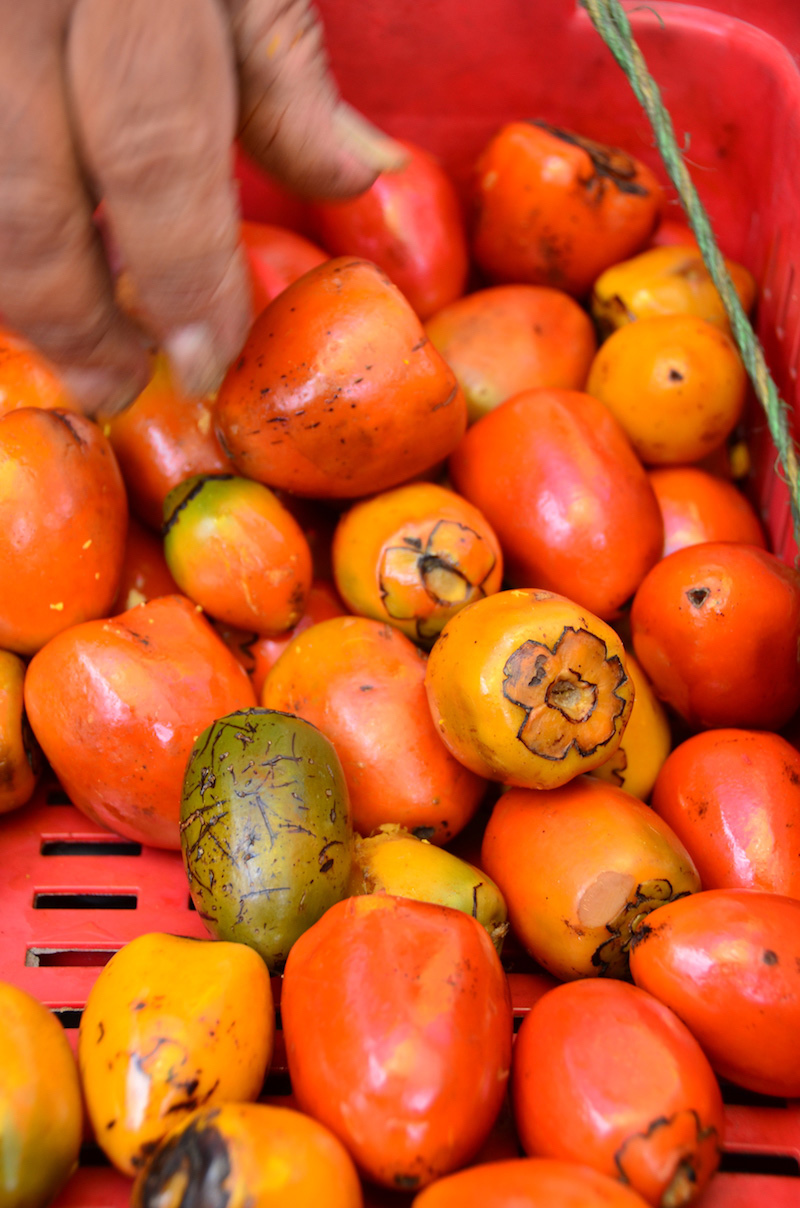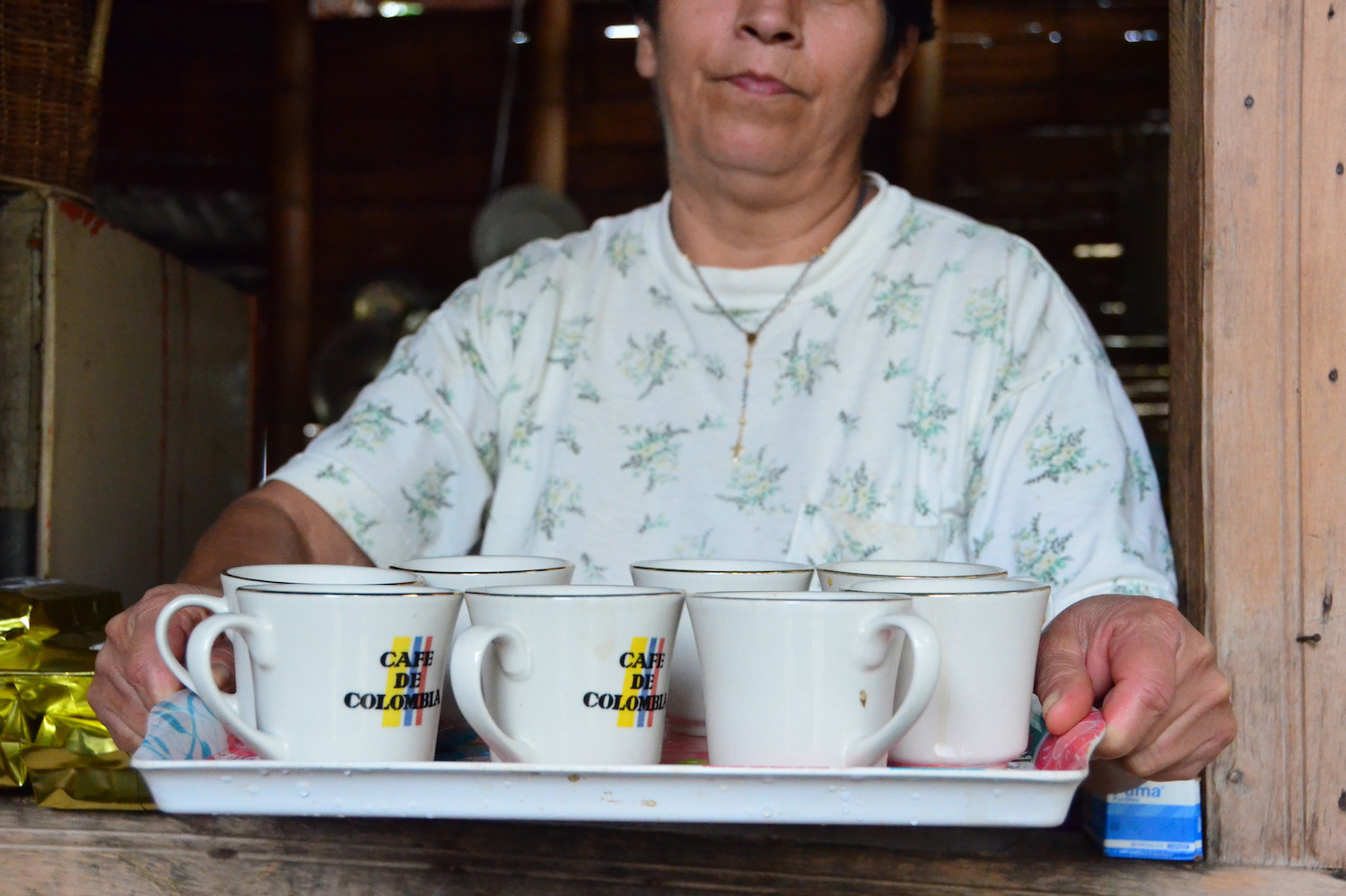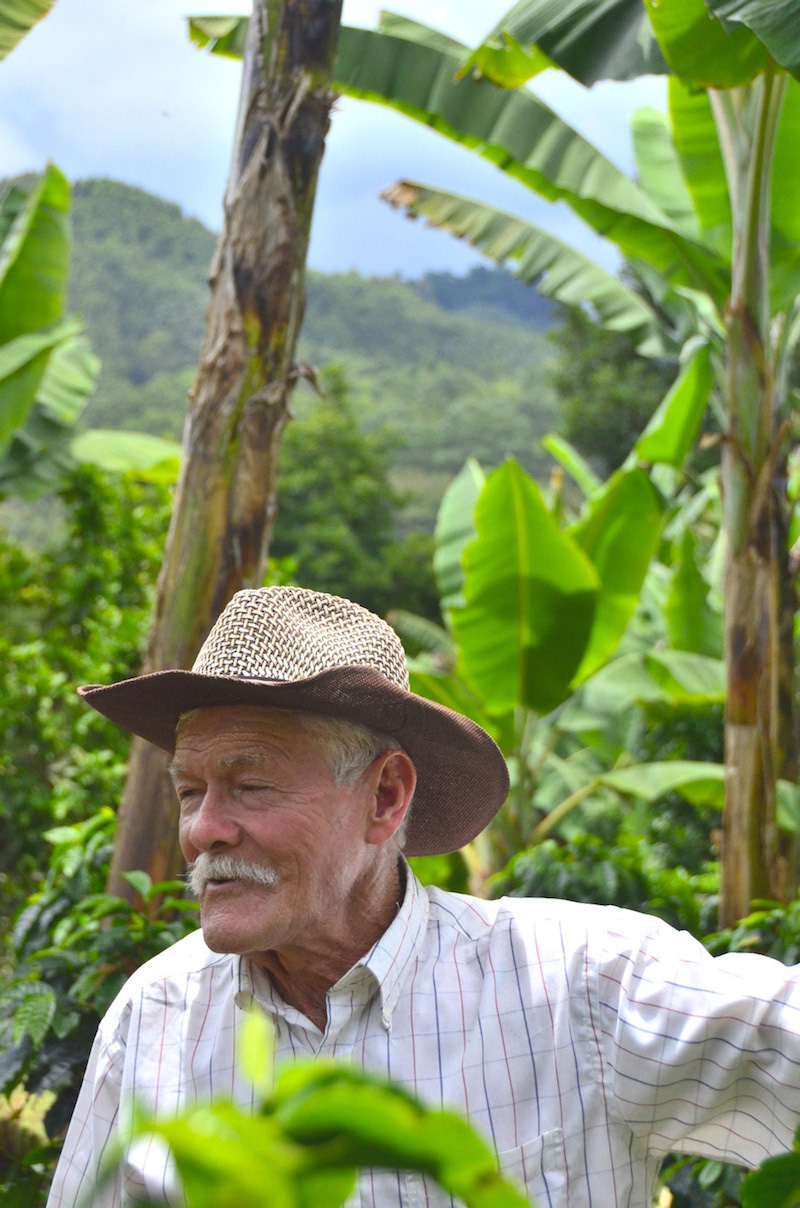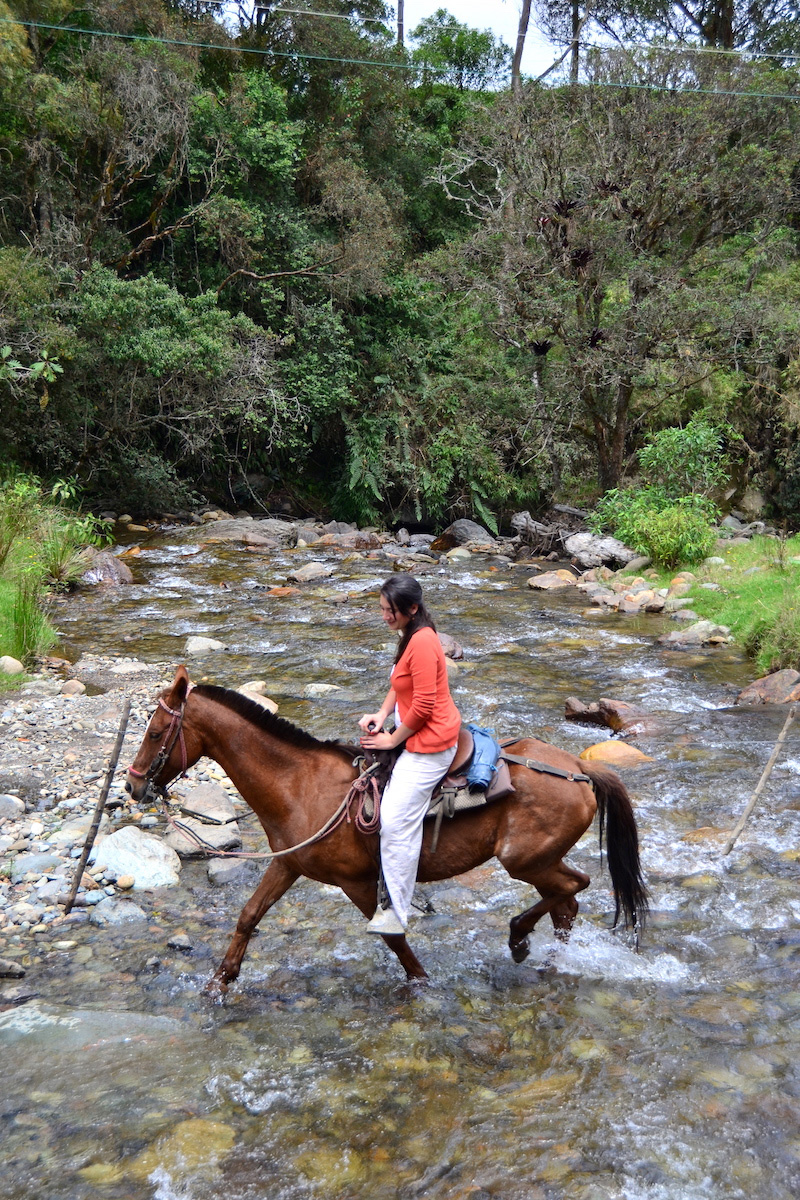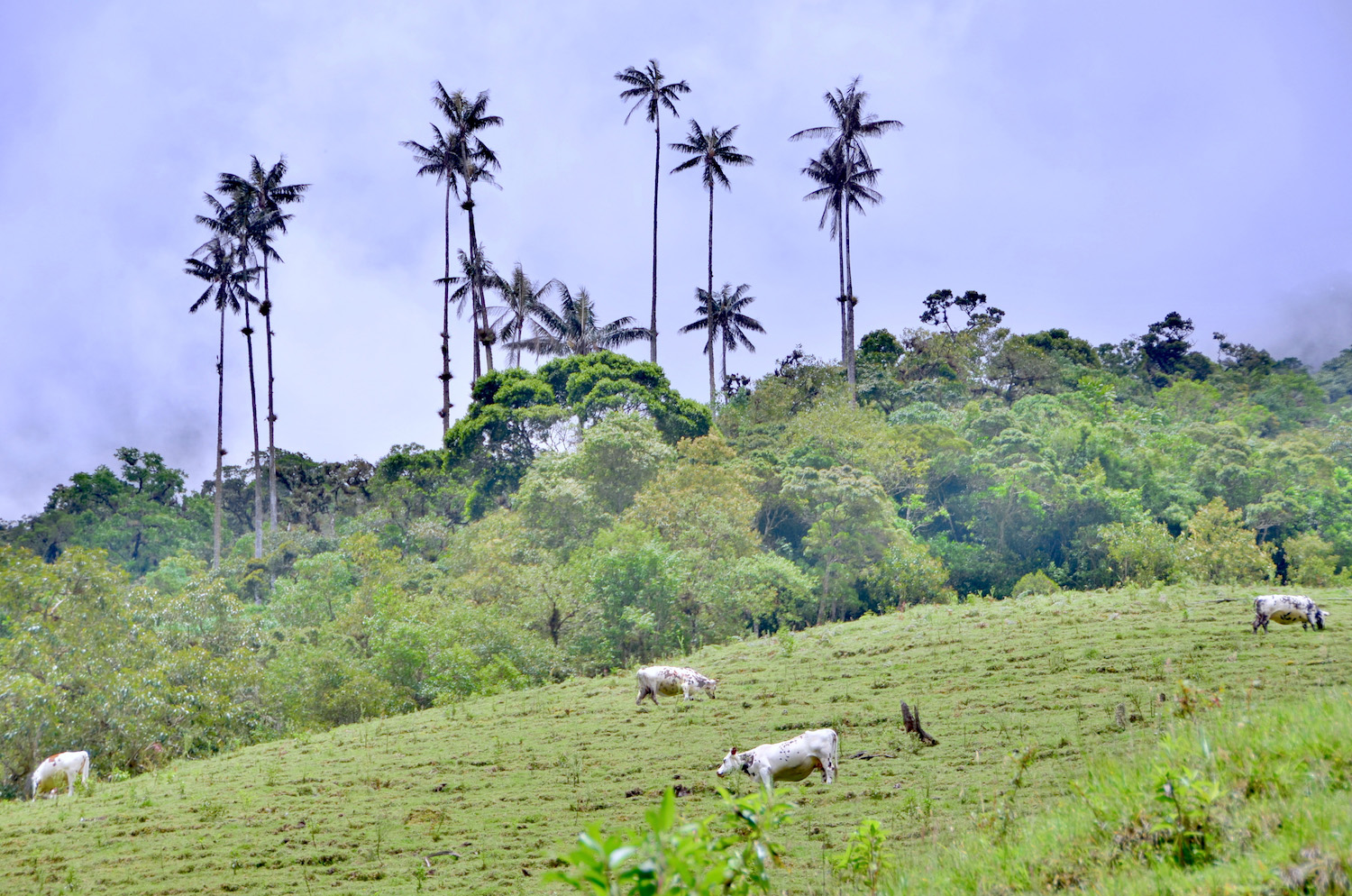 Hiking the Valle del Cocora
Speaking of trekking, the Colombia coffee belt is great for treks, hikes and other active tourism. The most popular area to hike in Colombia's Eje Cafetero is the Valle del Cocora, famous (among other things) for its towering, skinny palm trees. You can see pictures of them if you scroll back up!
Trekking to the view point at the top of Valle del Cocora and back takes a full day: The bus ride to the valley's entrance lasts about an hour each way from Salento; the hike takes about three hours roundtrip if you go fast (and I did). On the other hand, you can see this beautiful part of Colombia by horseback, which isn't necessarily faster, but is less strenuous if you're into that.
How to Get to the Colombia Coffee Region
The quickest way to get to Colombia's so-called "Coffee Triangle" is to fly from Bogotá or Medellín to the aforementioned cities of Armenia or Pereira, then take a bus or taxi onward to Salento. Alternatively, there are buses from Bogotá to Armenia and Pereira (which still require you to travel onward to Salento using your own means) and new direct bus service direct from Medellín to Salento, but in my opinion air is always the way to travel in Colombia, if you can afford it.
The Bottom Line
Whether your knowledge of Colombian coffee consists only of Juan Valdez or you already have a list of plantations you want to visit, the so-called "Coffee Triangle" is a must-visit destination on any trip to Colombia. From the opportunity to taste delicious, fresh coffee, to picture-perfect scenery you won't find anywhere else in the world, the Colombia coffee region is calling your name.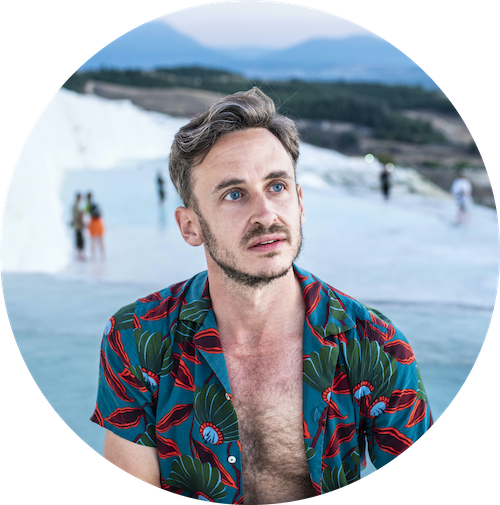 informs, inspires, entertains and empowers travelers like you. My name is Robert and I'm happy you're here!