The first time I visited Portugal—if I told you how long ago it was, it'd age me—the country was something of a hidden gem. Few tourists were present, even in major cities like Lisbon and Porto, and from low prices, to stellar food, to the fact that it was slightly rough around the edges, every day felt like a big discovery.
Fast forward to today, when Portugal is very much having a moment. A moment that's lasted many years, and doesn't look like it's going to end anytime soon.
While the emotional foundation of my 10 days in Portugal itinerary is my initial trip to the country, I've returned several times since then, including most recently in late 2023. Reading through it, as a result, you'll have the depth that only a decade or more of travel experience can bring, but also facts and figures essential to visiting Portugal today.
Shall we get started?
Practical Matters
When to visit Portugal
Whether you're planning a Northern Portugal itinerary or want to explore the country more comprehensively, I love visiting during "shoulder" months like April, May, September and October. This allows you to enjoy Portugal's cities and landscapes (including its famous beaches) amid warmth and sunshine, but without the crazy crowds of summer. Note that while visiting Portugal in winter is a unique (and cheap) experience, it also tends to be rainy—and surprisingly cold.
Where to stay in Portugal
Although not as affordable as it once was, Portugal is still one of the cheapest places in Europe for hotels, Airbnbs and other accommodations. Personally, I tend to like boutique hotels and cities, and to vary my accommodations in other places. For instance, while Solar do Castelo in Lisbon and Ribeira Douro Hotel in Porto situate you close to major landmarks in style, I can't imagine visiting the Douro Valley port region without staying in a quinta, such as the authentic, charming Quinta da Portela, or the higher end Quinta da Salada.
How to get around in Portugal
Portugal's major cities are all well-connected by train and are relatively walkable; Lisbon has a metro system and Porto has a light rail, which makes getting around these larger metropolises quick and easy. I do think there are times that you need to rent a car in Portugal: In the Algarve; in the Douro Valley wine region; in the Azores and Madeira; and also, if you want to explore the cities and towns of interior Portugal quickly and without having to deal with local train schedules.
Money, costs and communication
Like most of the rest of Western Europe, Portugal uses the euro; the country has likewise become possible to explore almost completely on a cashless basis, although I usually like to keep €100 (or so) on my person at all times just in case. Cost-wise, as I mentioned, Portugal isn't as cheap as it once was. At the same time, most travelers can still enjoy a nice experience for anywhere between €100-200 per person, per day, with amounts higher than this allowing you to enjoy relative luxury.
Communication-wise, being about to speak some Portuguese will certainly make a 2 weeks in Portugal itinerary smoother, although most people in Portugal can speak quite a bit of English. In terms of electronic communication, WiFi is plentiful and somewhat fast; I recommend buying a Portuguese SIM card (NOS is a popular provider with wide coverage) if your home country SIM won't work in Portugal.
Where to Go in Portugal
Lisbon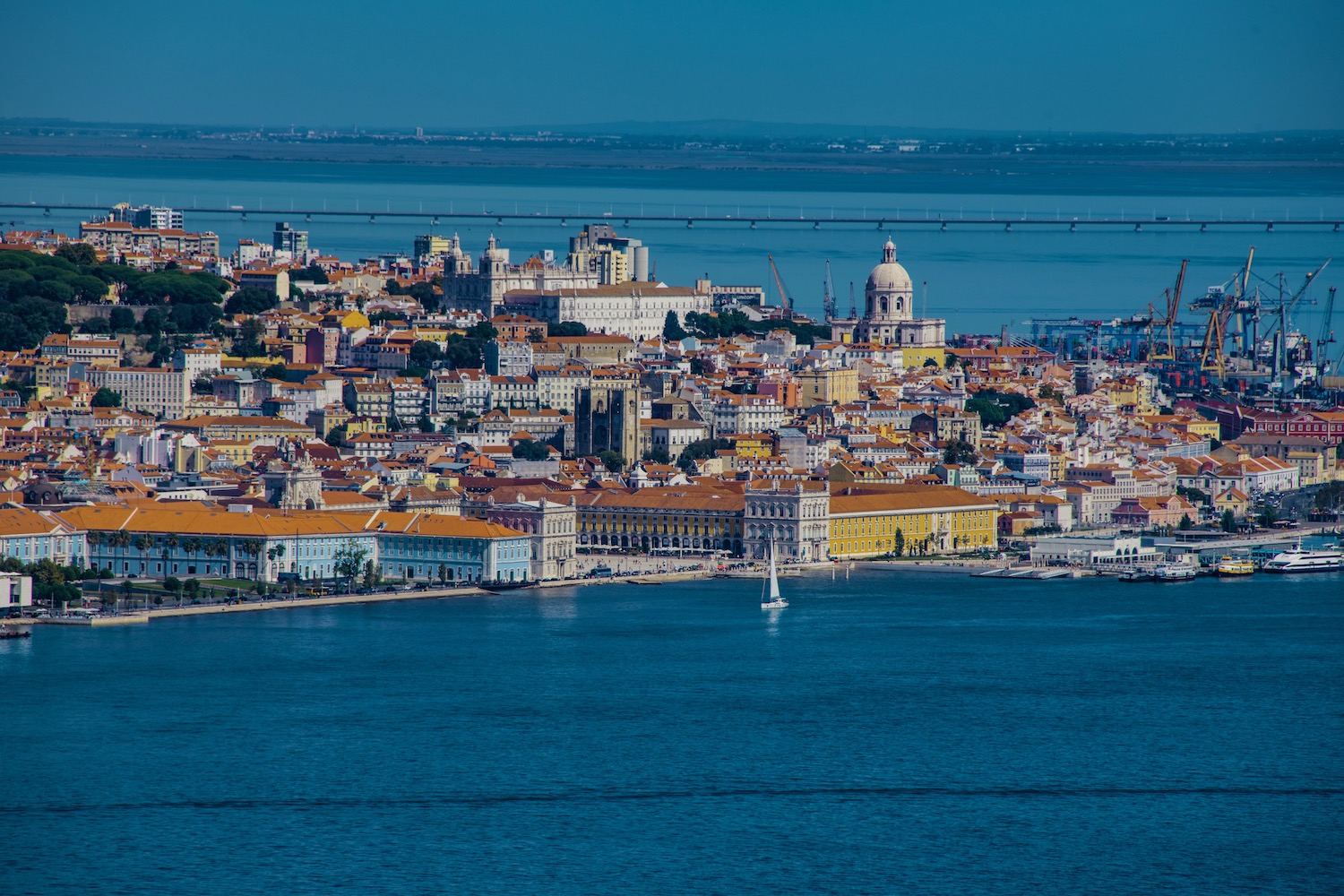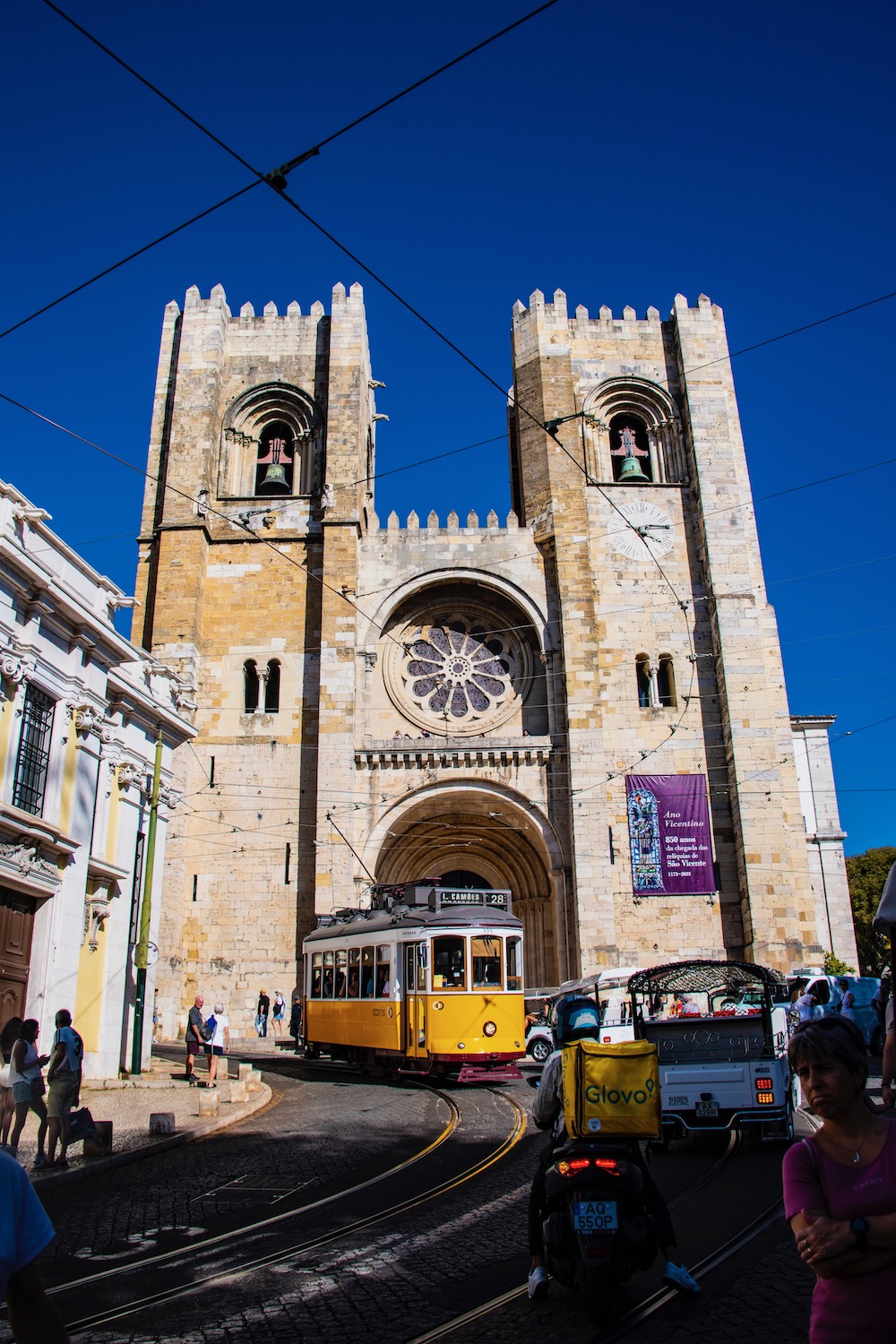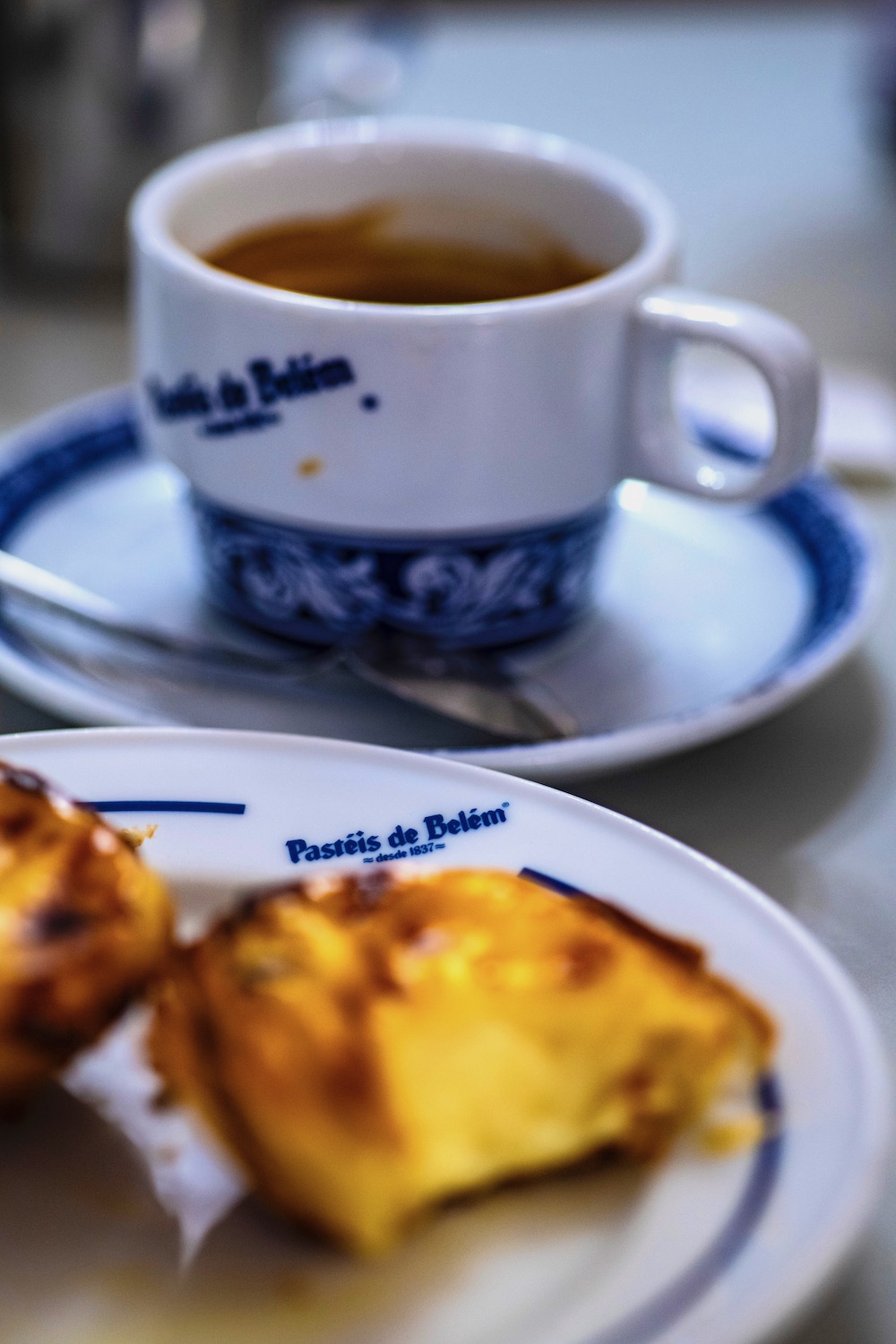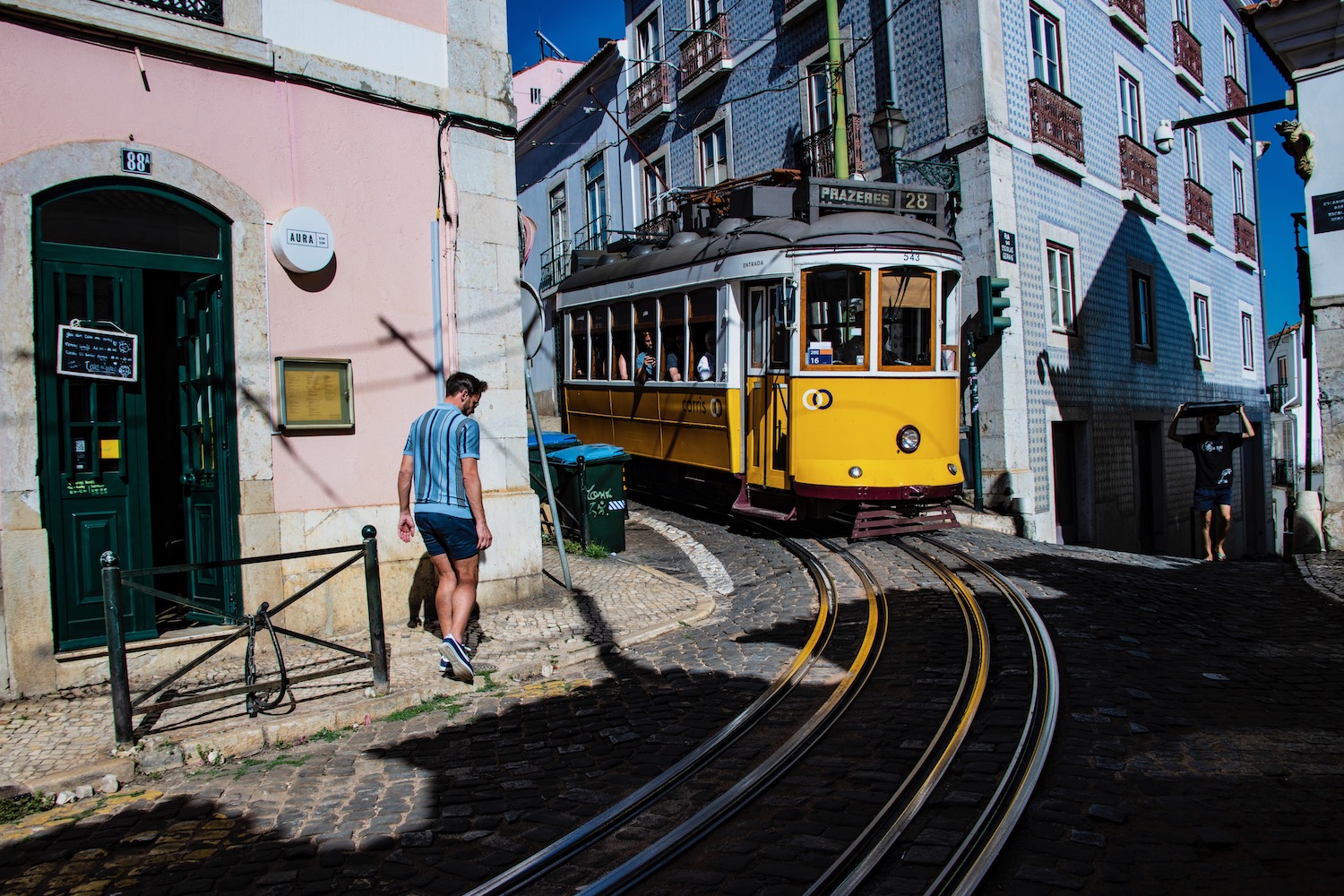 Portugal's timeless capital, Lisbon is one of Europe's most compact and easy-to-explore capitals. I usually like basing myself in hilly Alfama, whether to peer down on the city from scenic miradouro viewpoints, or to catch Fado performances at night. Other worthwhile city center districts include gritty Graça, the upmarket areas of Baixa-Chiado and Barrio Alta and Belém, which is home to the medieval Jerónimos Monastery and the Ponte 25 de Abril bridge. Whether you spend 10 days in Portugal or have a longer amount of time, you should also try to make a day trip from Lisbon to historical Sintra, if you can.
Porto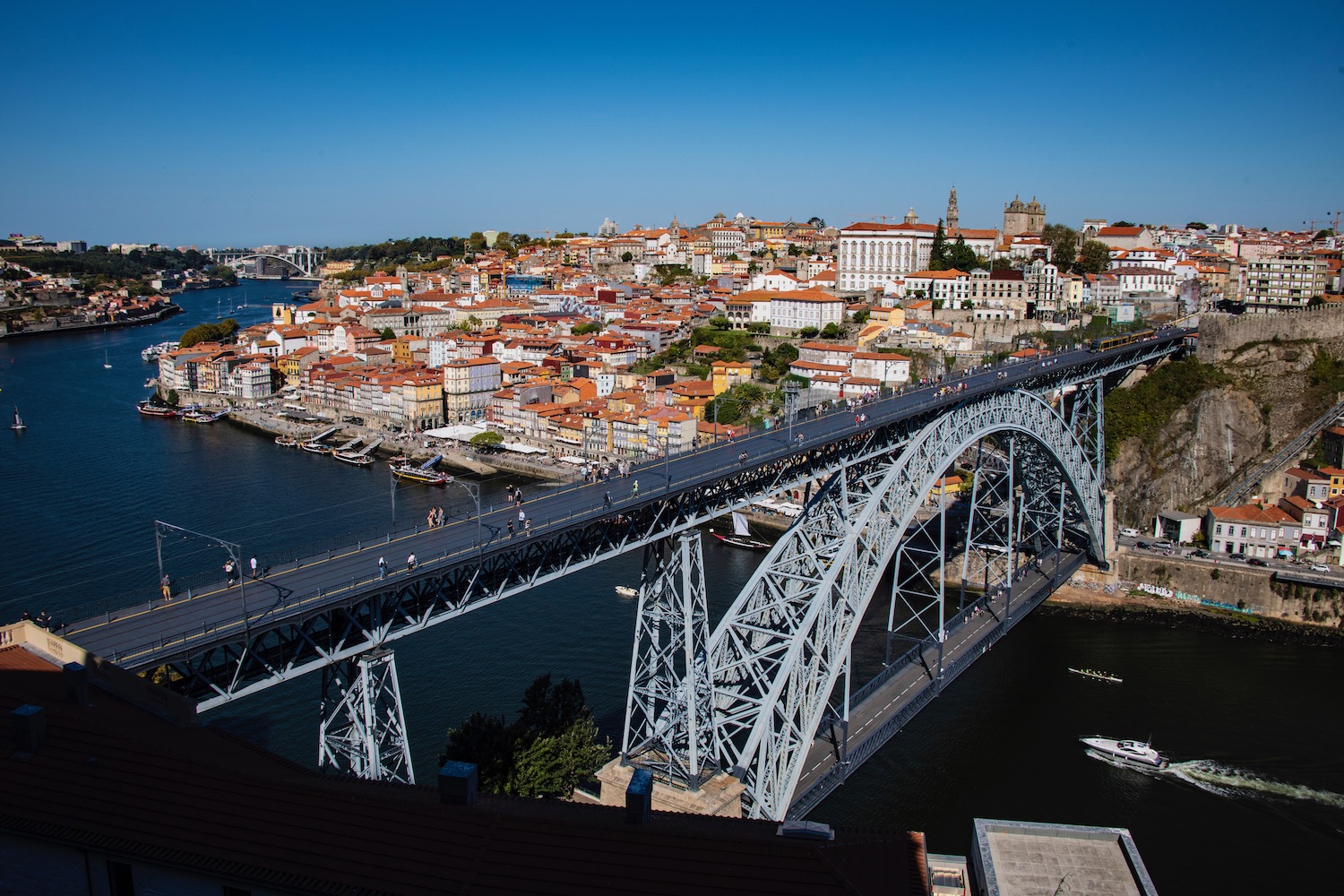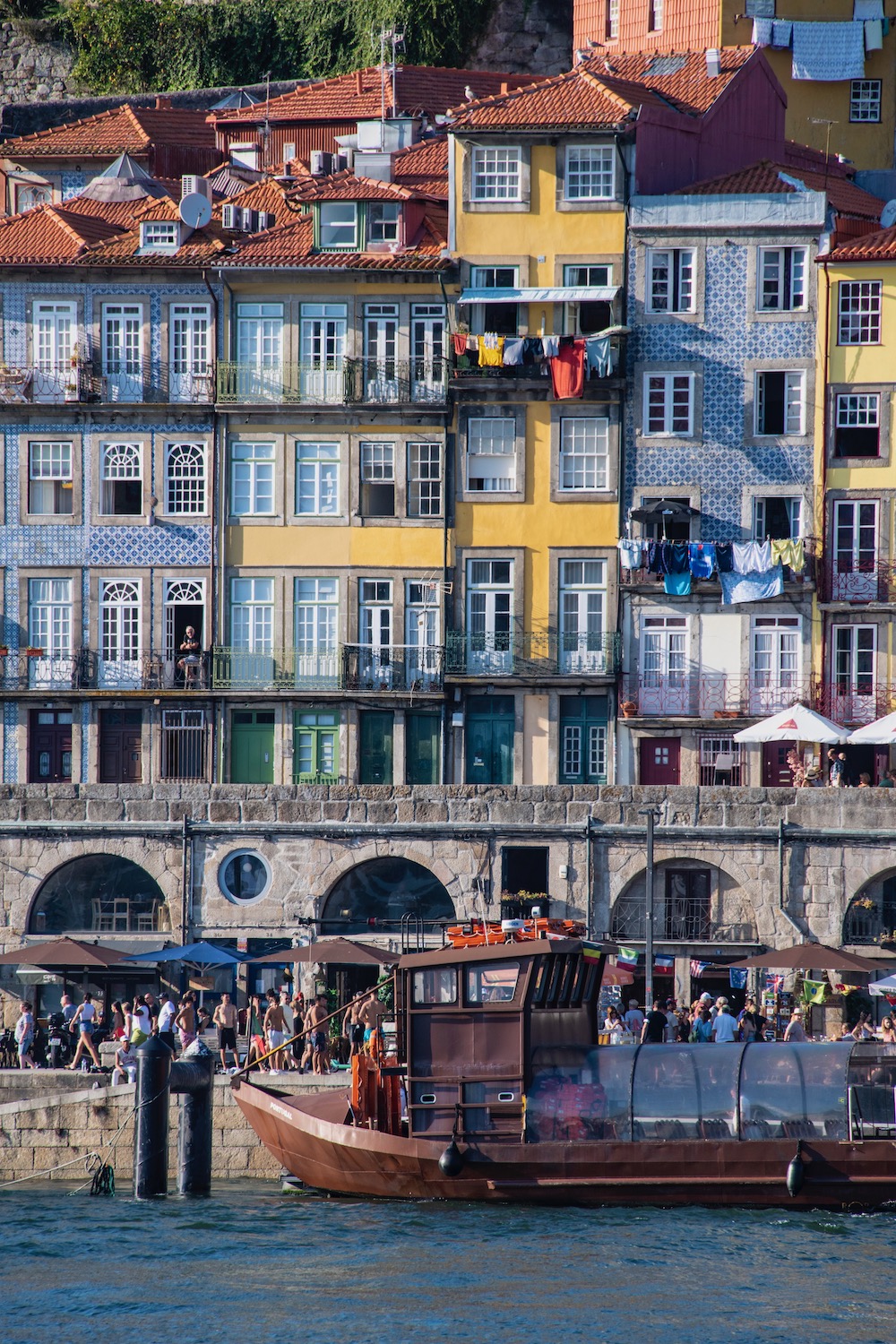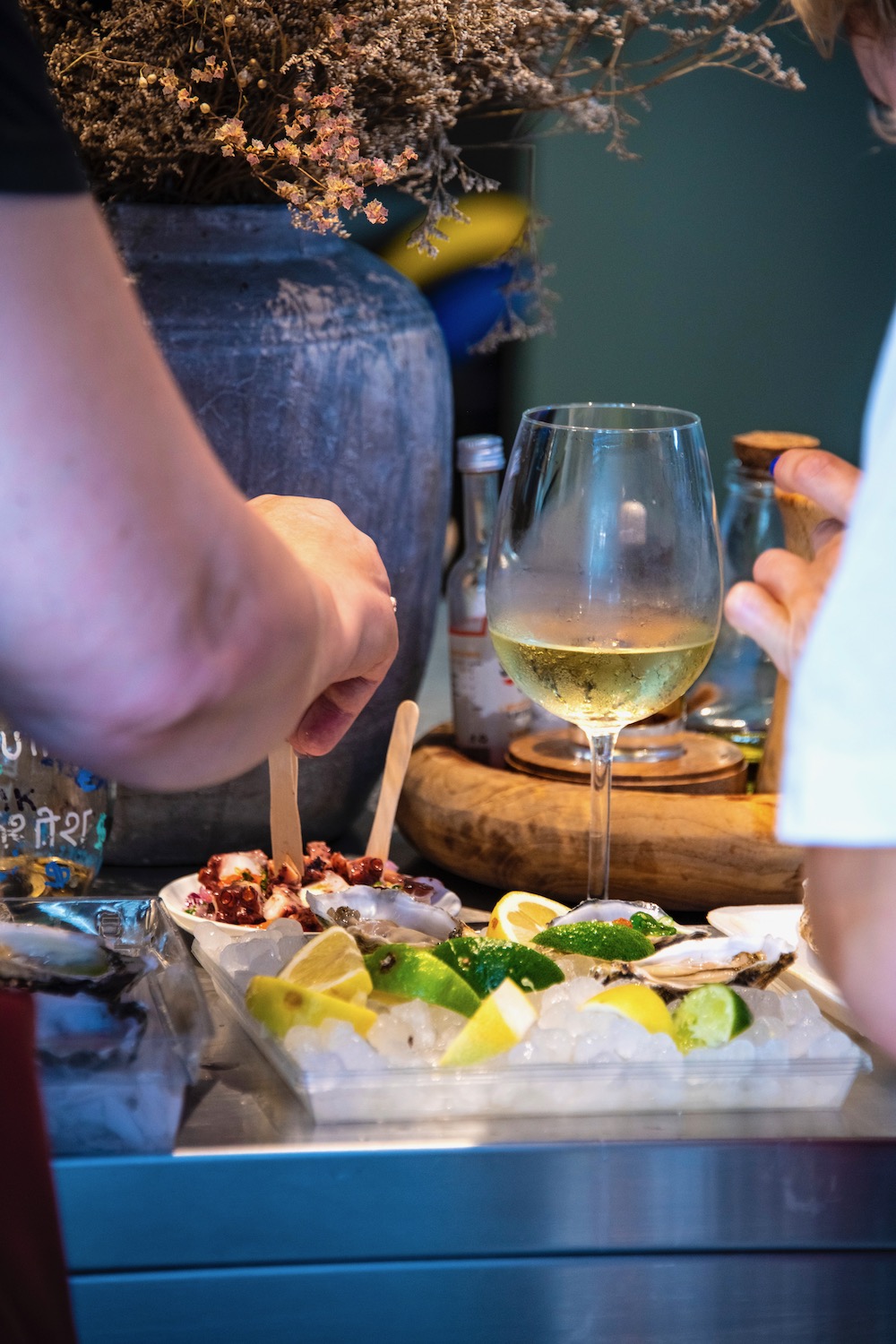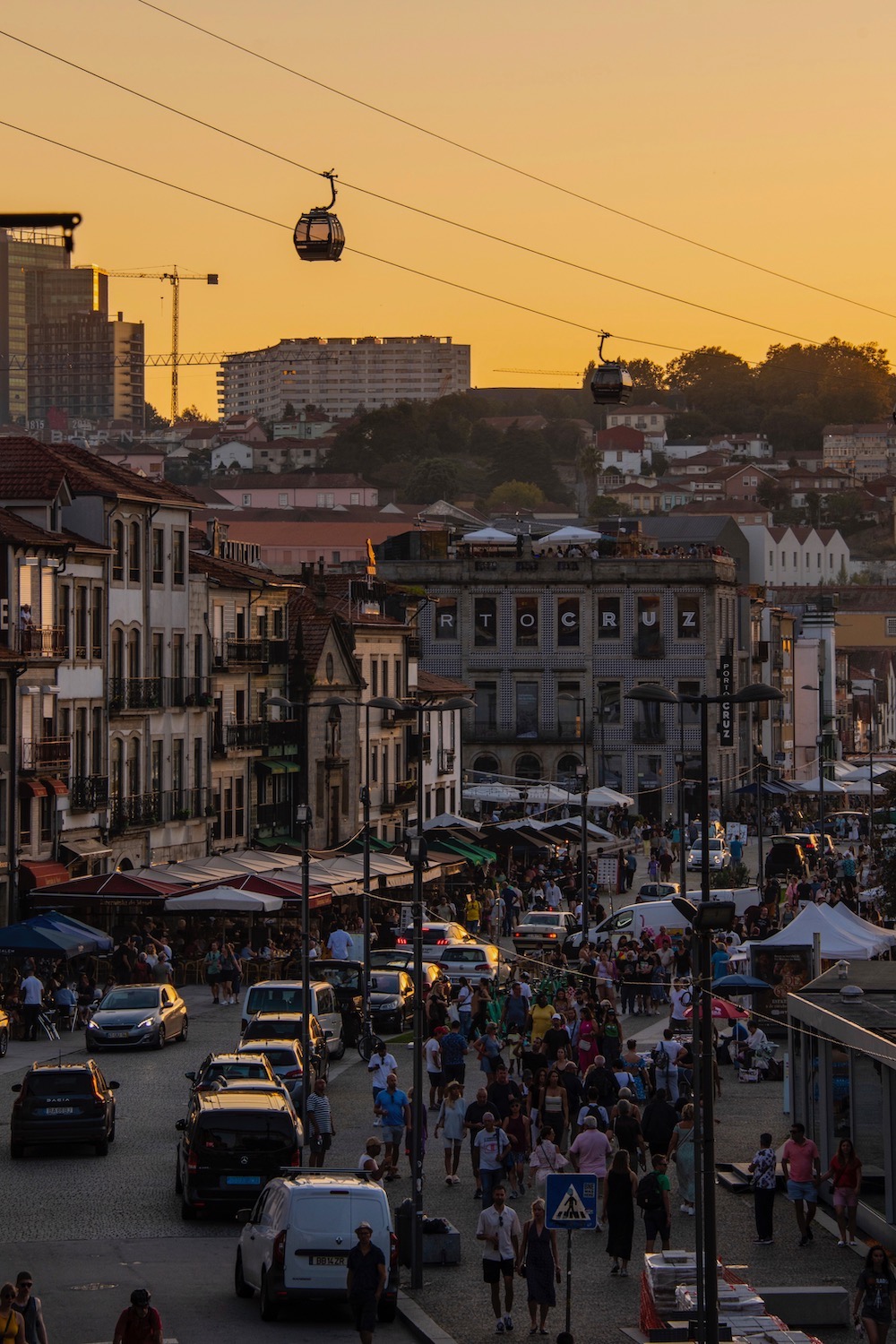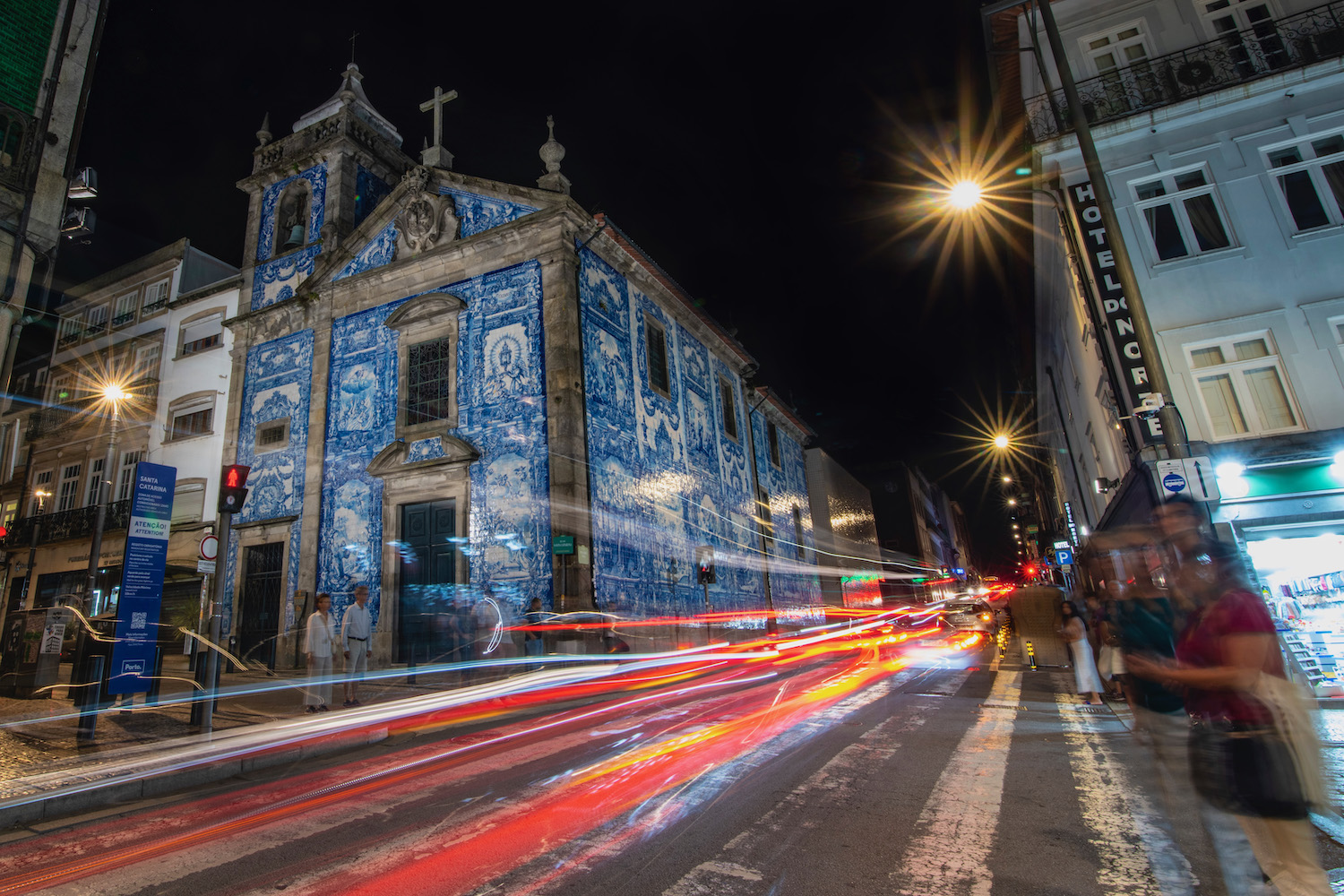 From Lisbon's Santa Apolonia Station, right a high(ish)-speed train to Campanha Station in Porto, the hub of the country's north. If you're on a Portugal 5 day itinerary, you may only have time to explore the city center, whether that's sipping port wine at the cellars in Vila Nova da Gaia along the Douro River, taking azulejo selfies at the Capela das Almas chapel, queueing up to visit the gorgeous Livraria Lello bookstore or eating your way through Bolhão Market.
The Douro Valley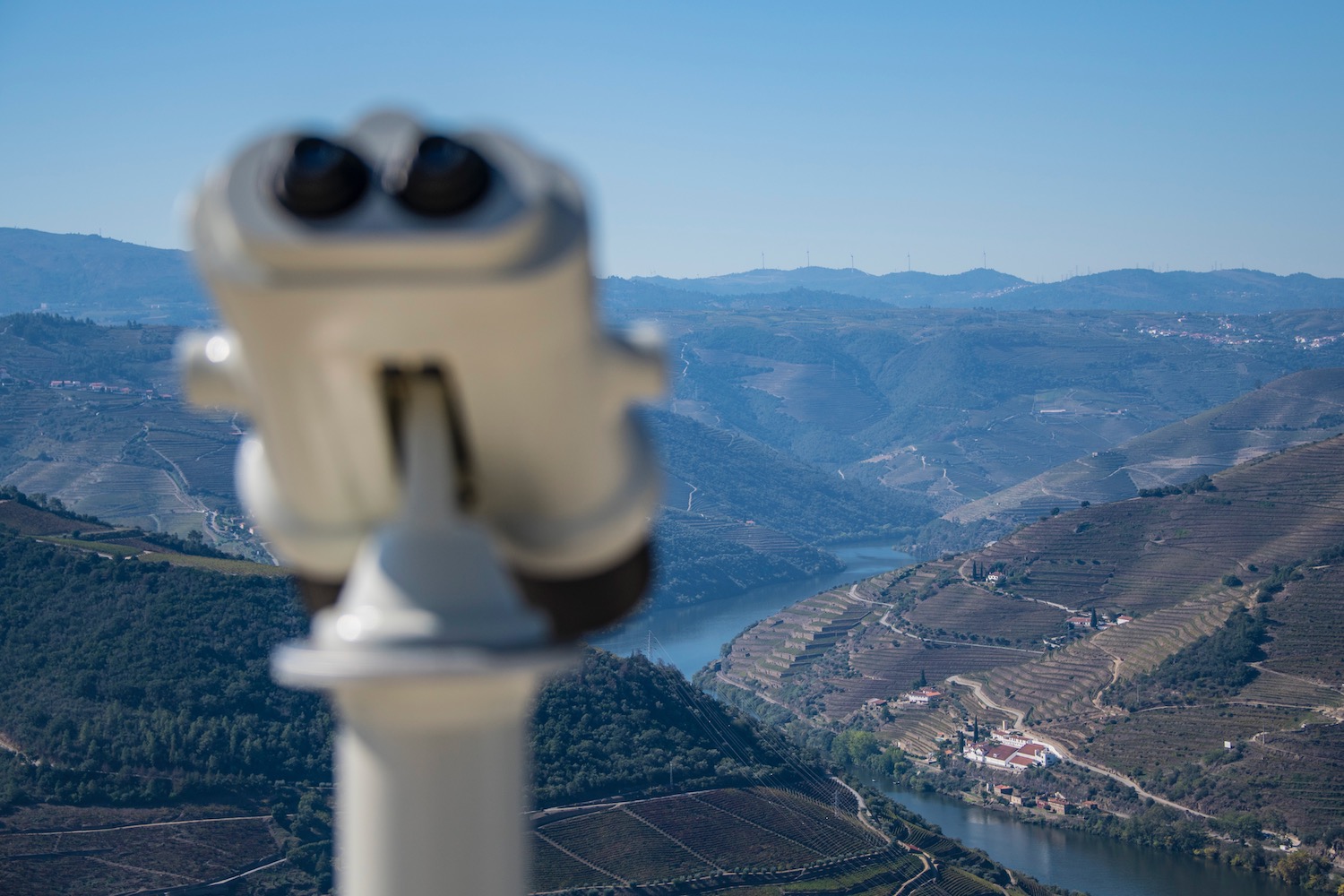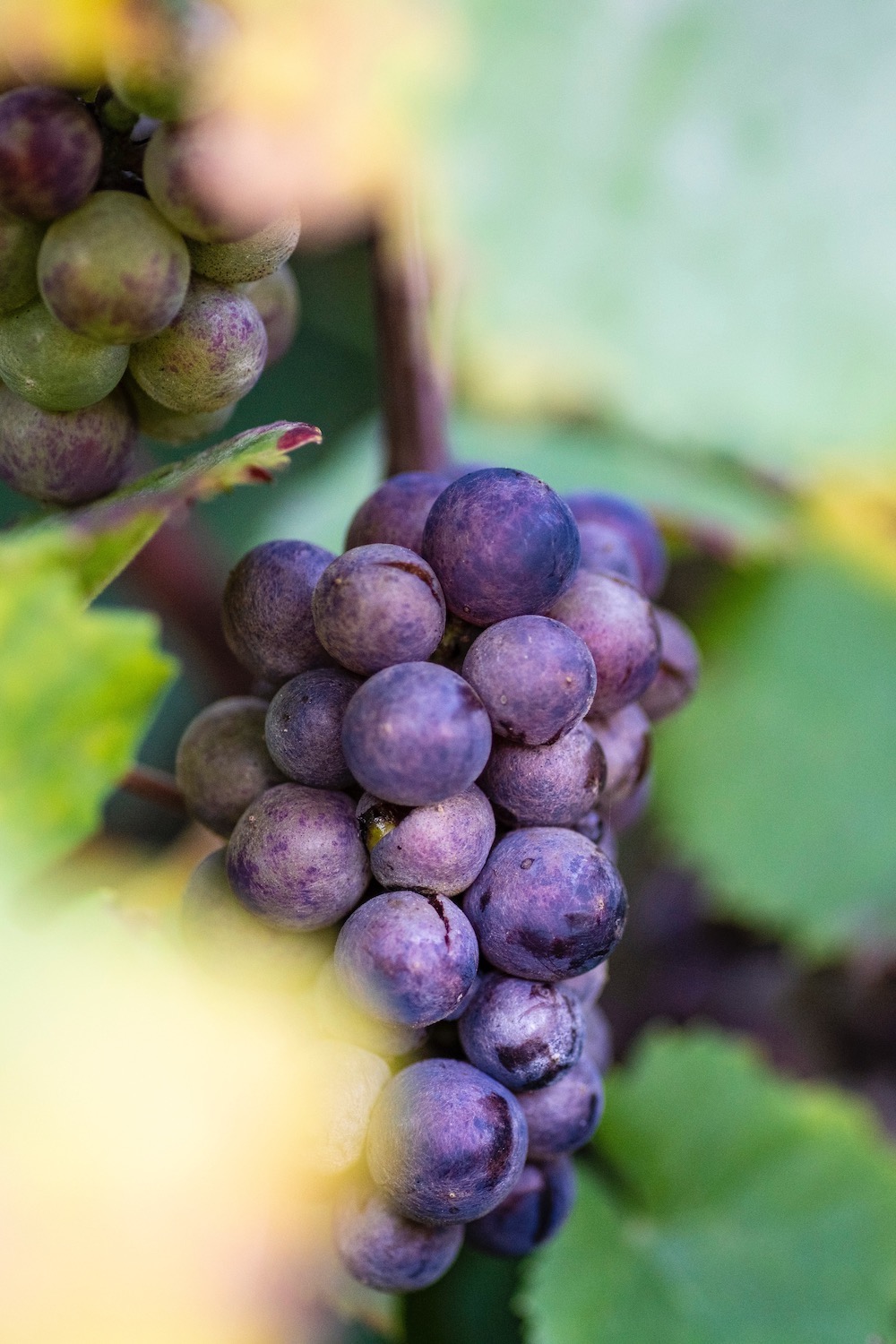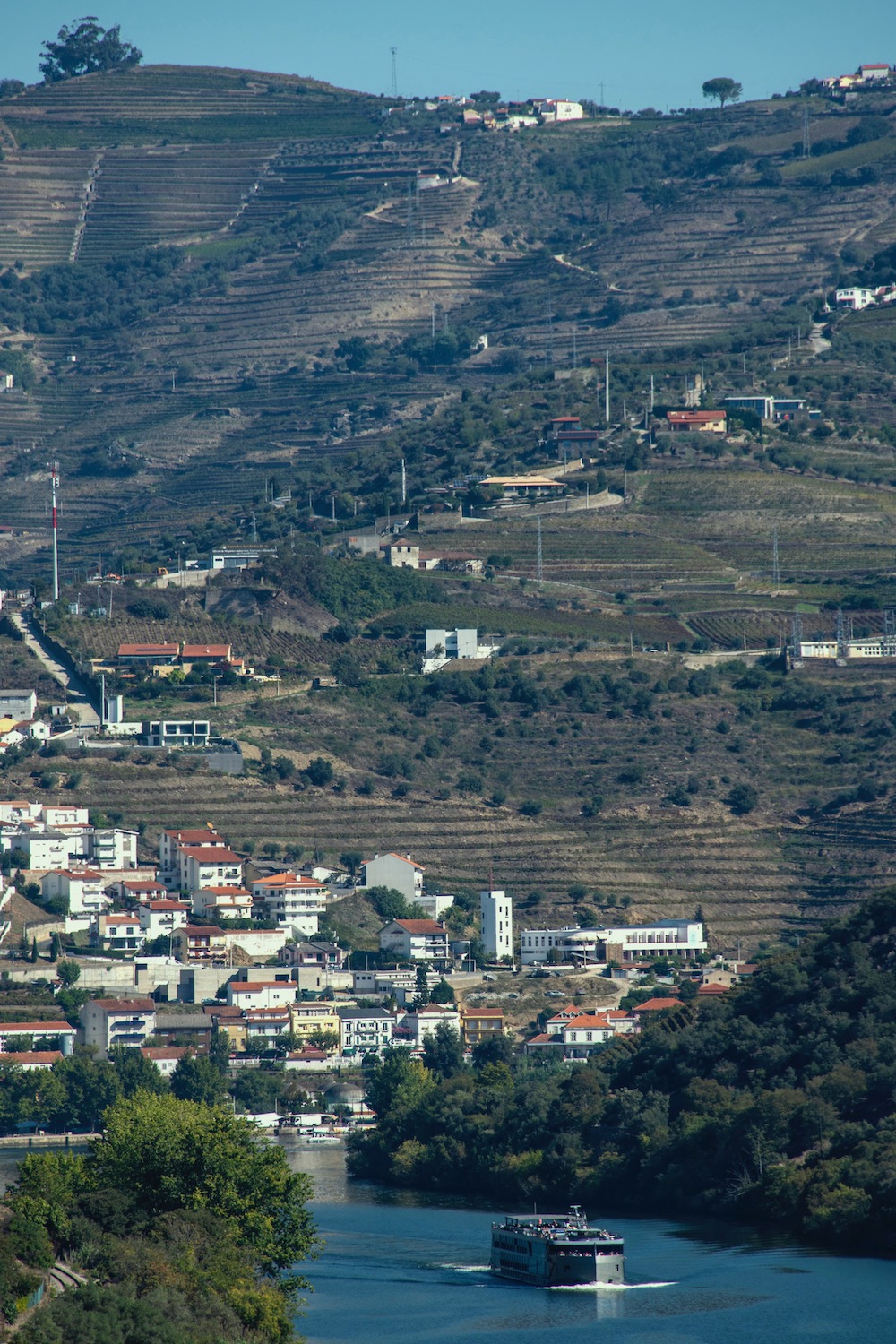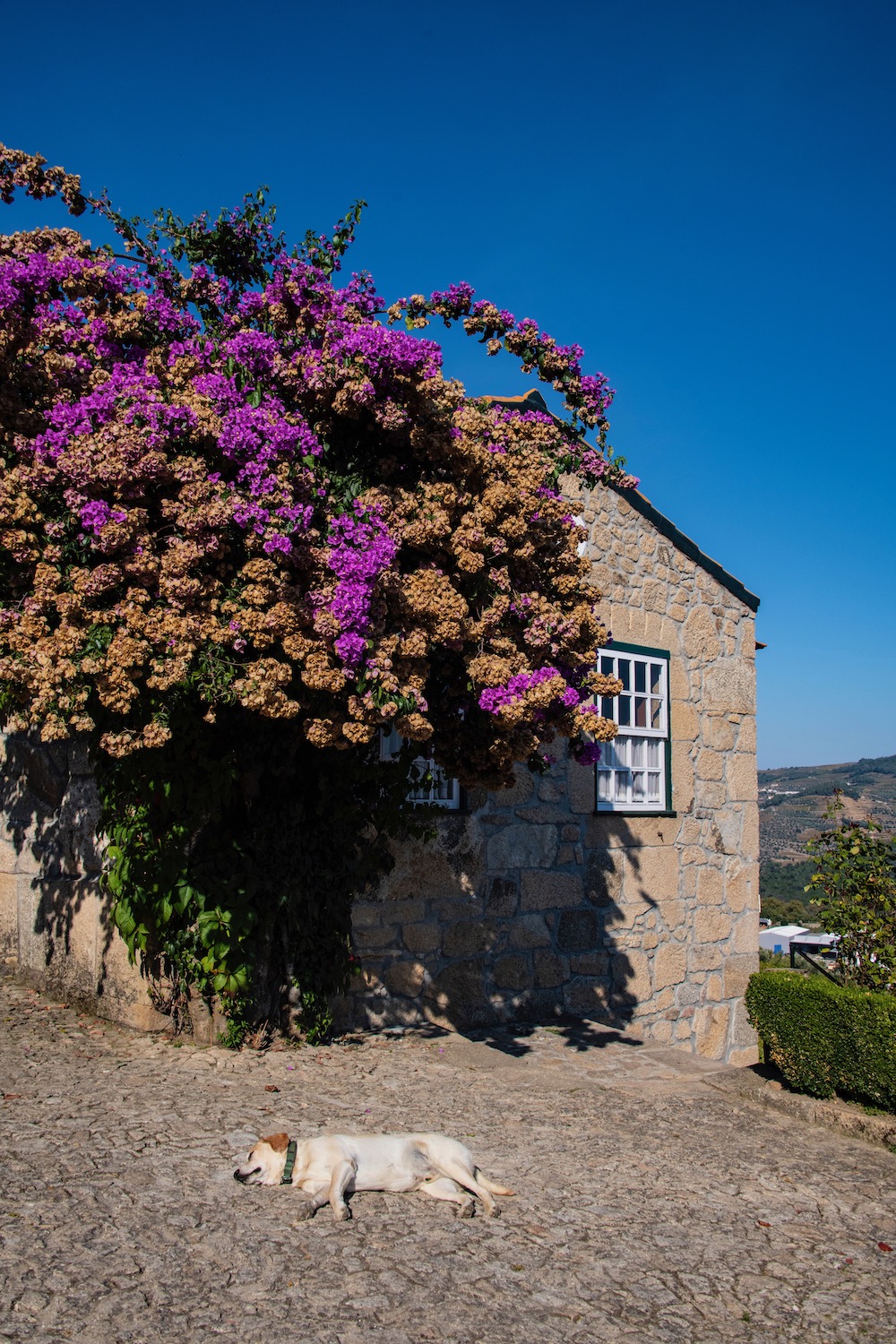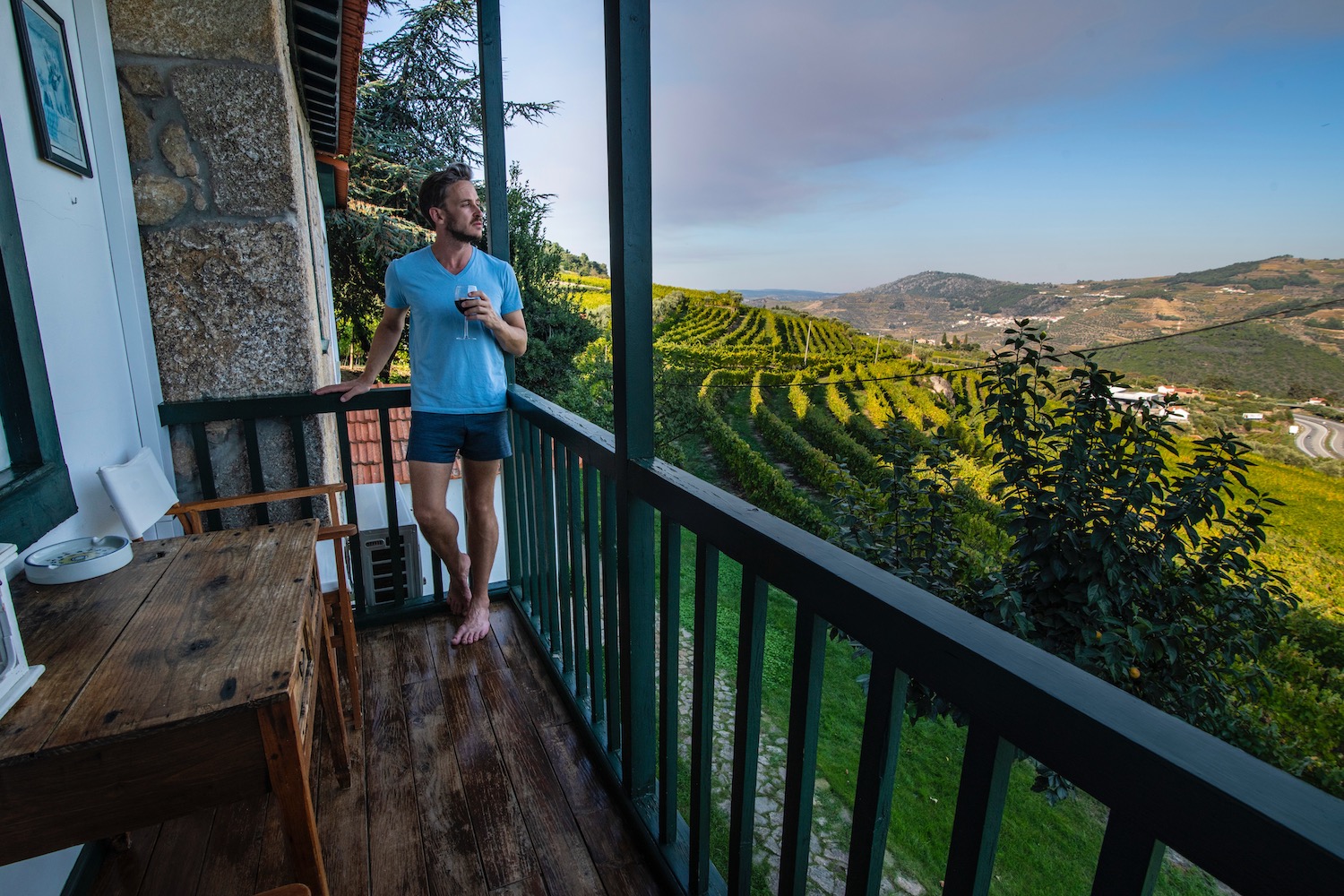 Ideally, you'll have a bit more than a week in Portugal, which will allow you to head west from Porto into the Douro Valley, the global hub of port wine production. Traveling via rental car (though obviously with a designated driver), you can visit various wineries along the hilly banks of the Douro River, and also explore towns like Regua, Pinhão and Lamego before spending the night in a local quinta.
The Algarve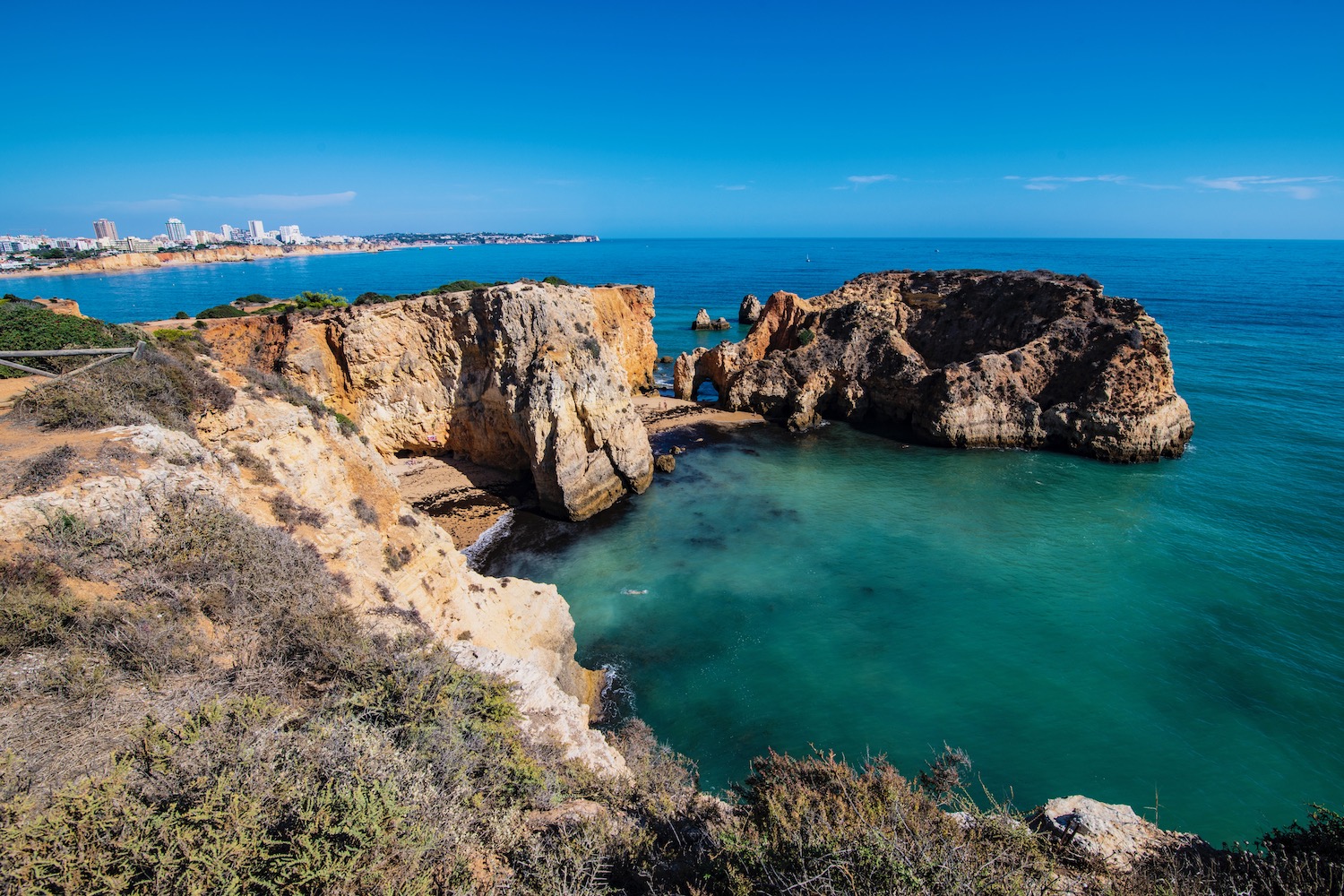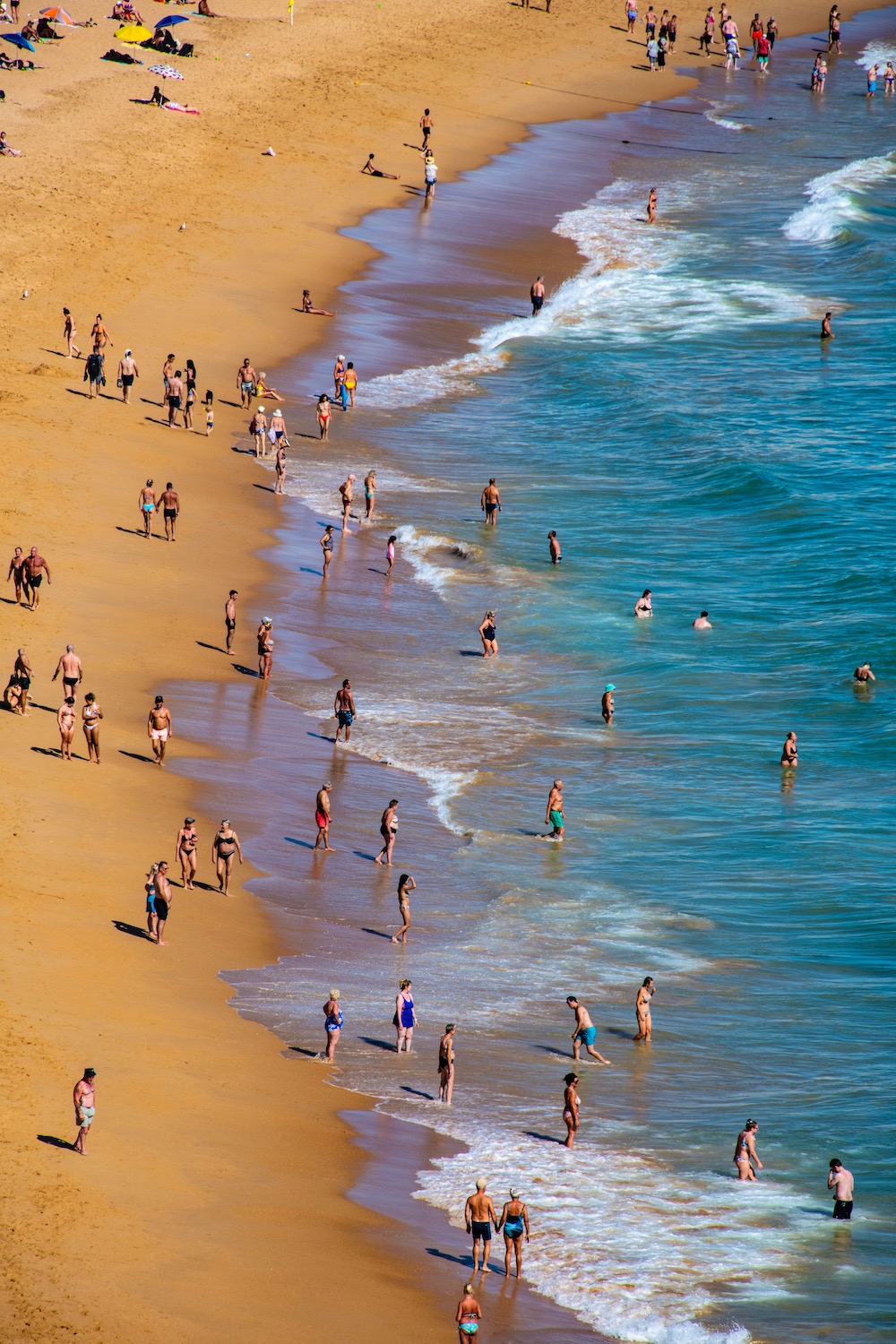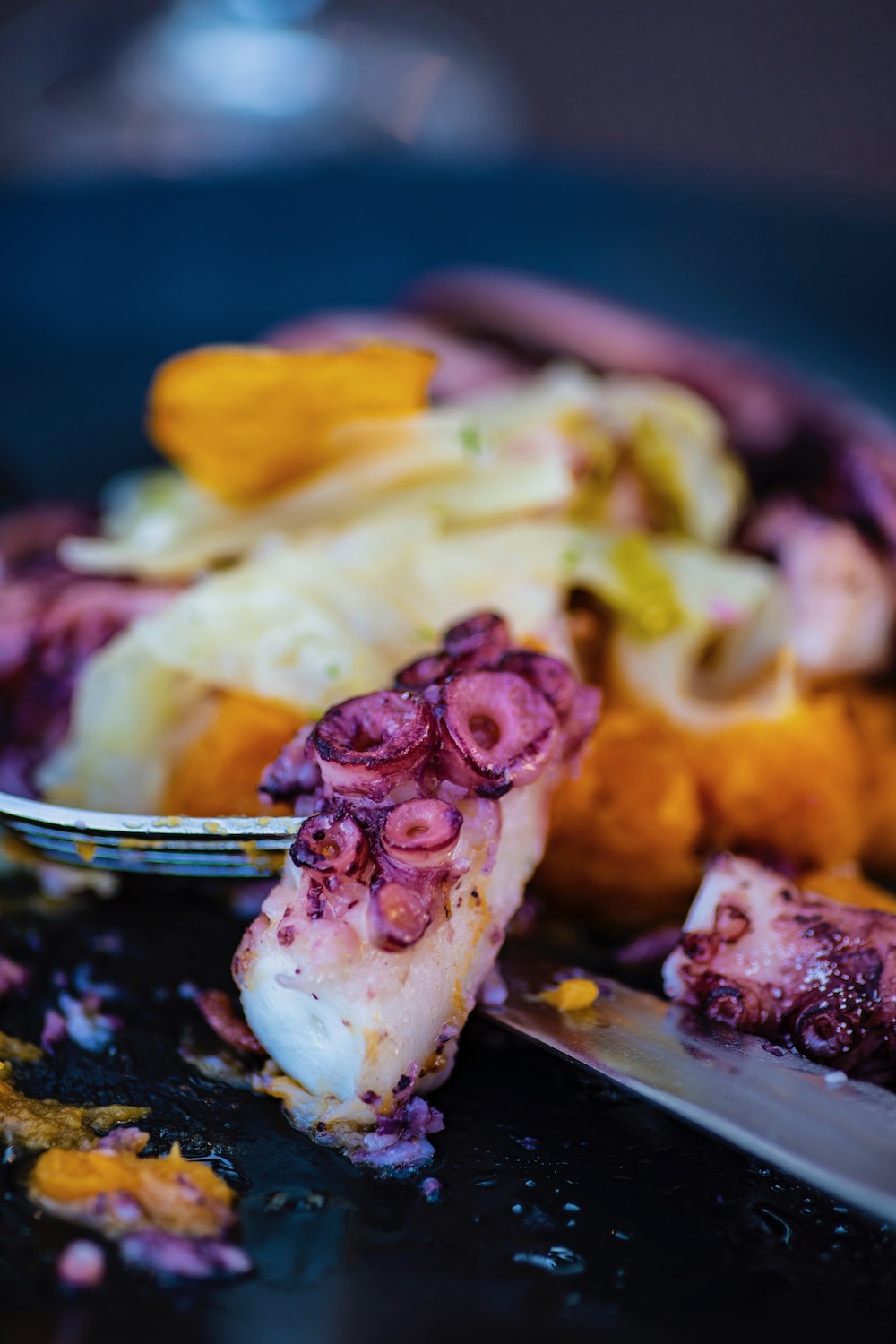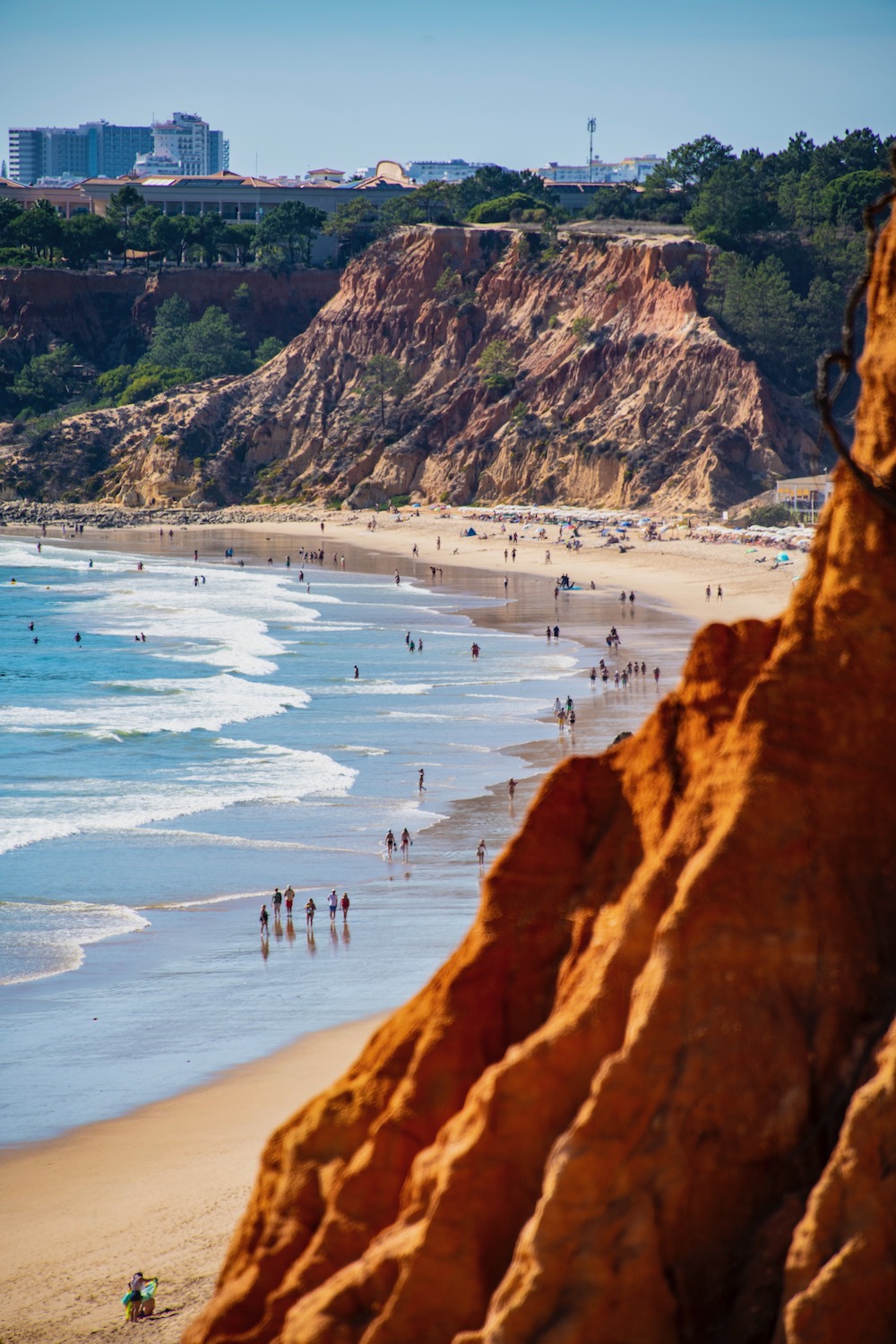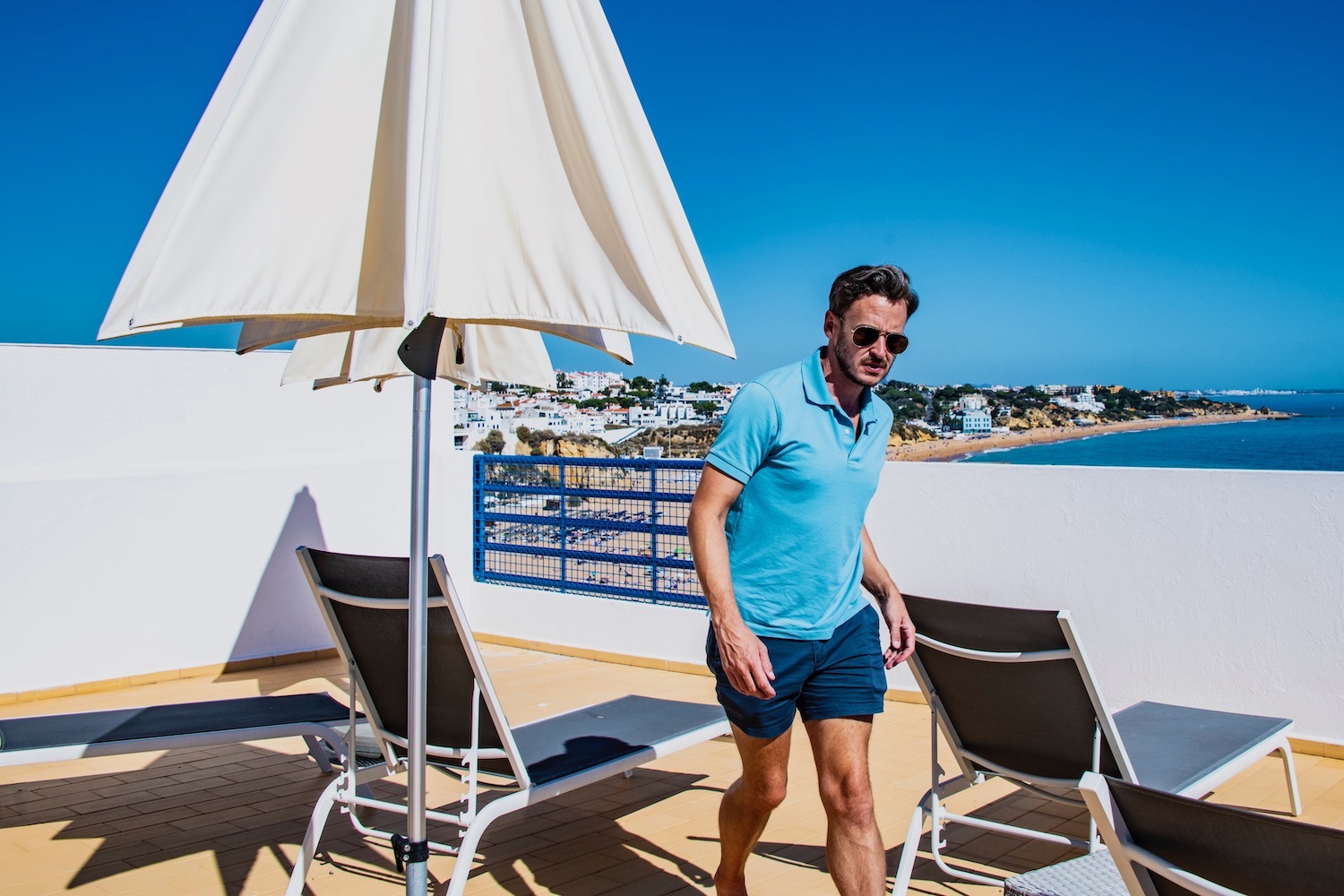 Planning a Portugal itinerary 2 weeks or longer? Then you'll definitely want to continue southward to The Algarve, the country's top beach destination. Base yourself in a smaller city—I prefer Albufeira and Carvoeiro over Faro and Lagos—and explore the region's stunning nature, whether you sun yourself on dramatic, high-cliffed red sand beaches or scope out flamingoes in salty marshes.
Other Portugal destinations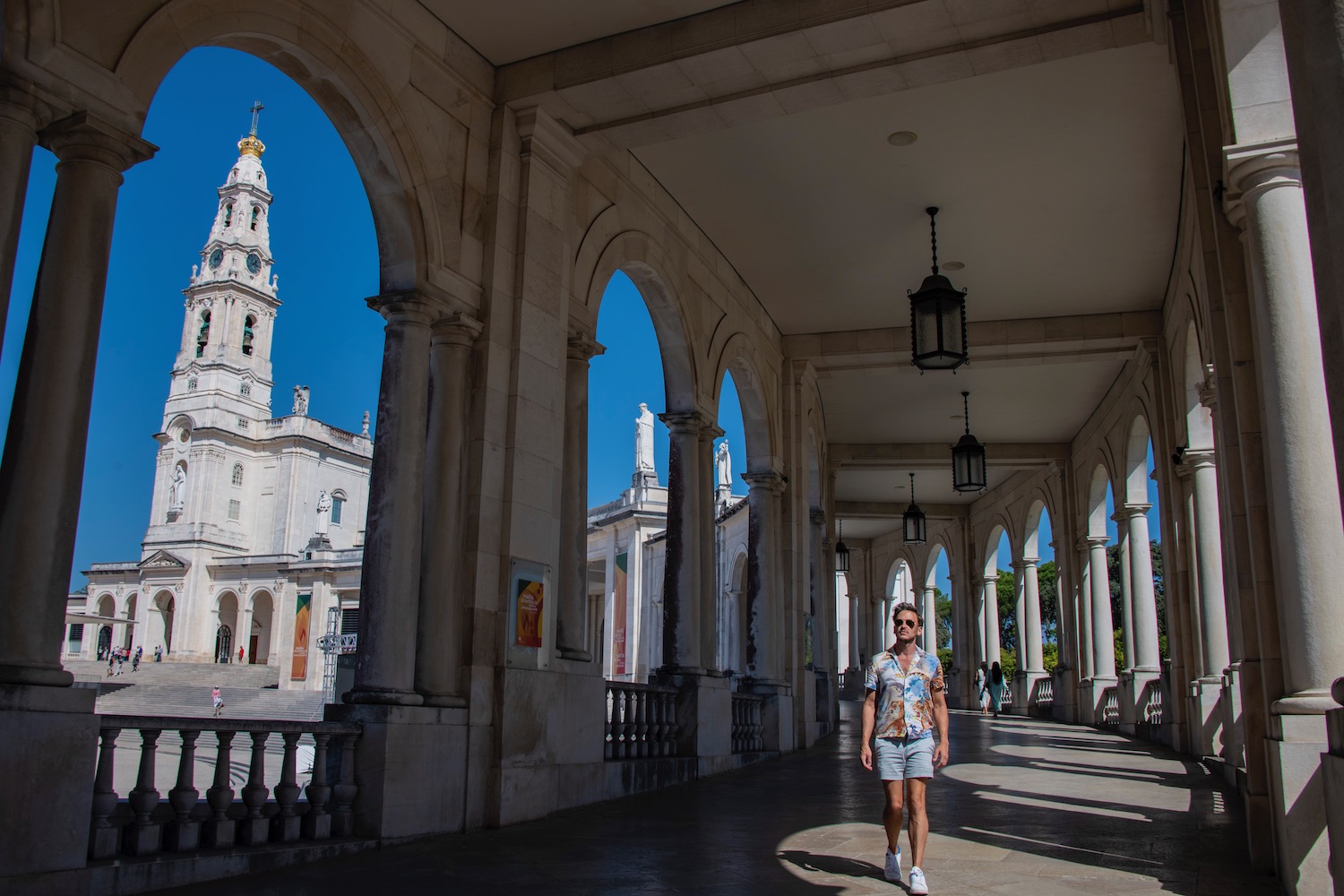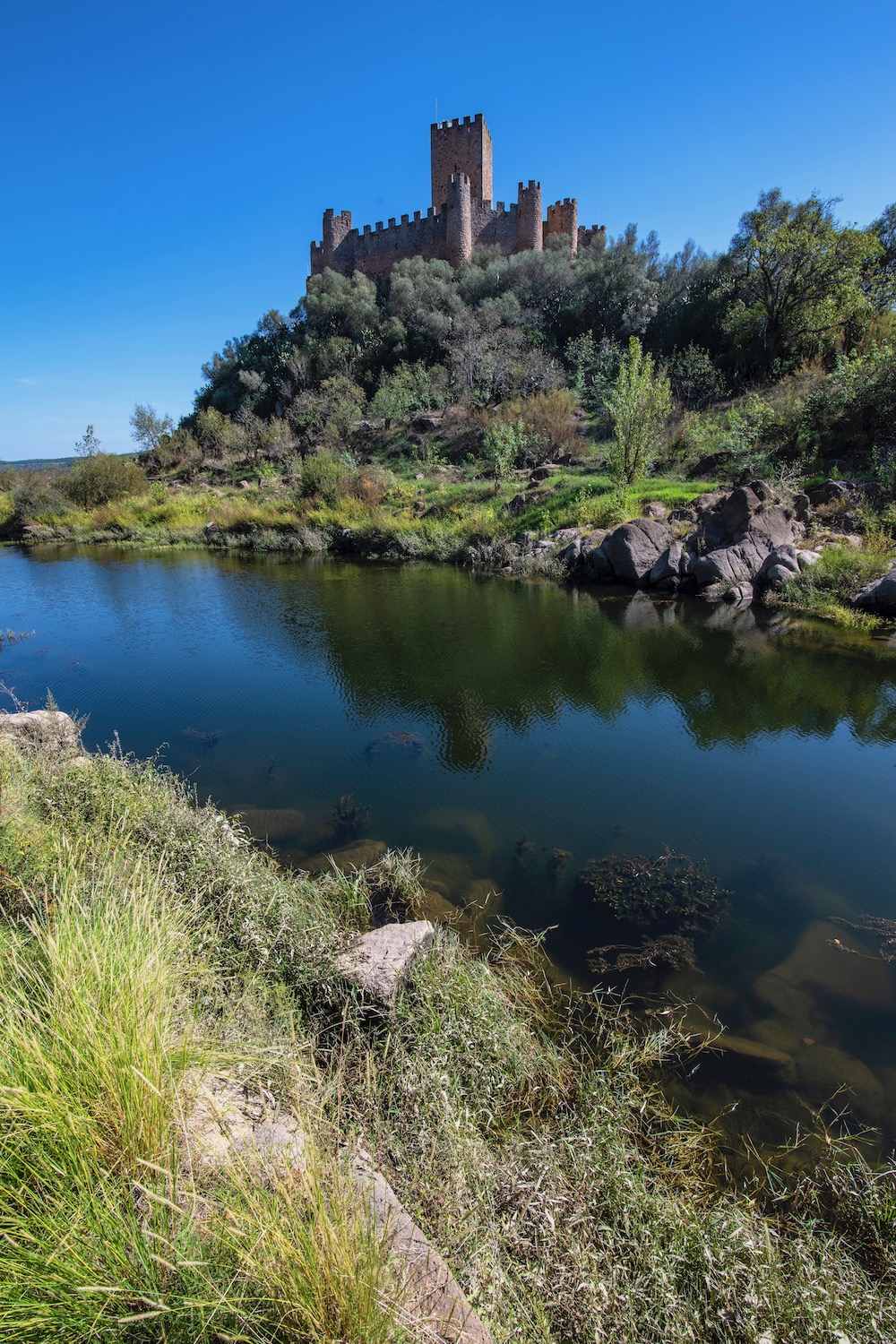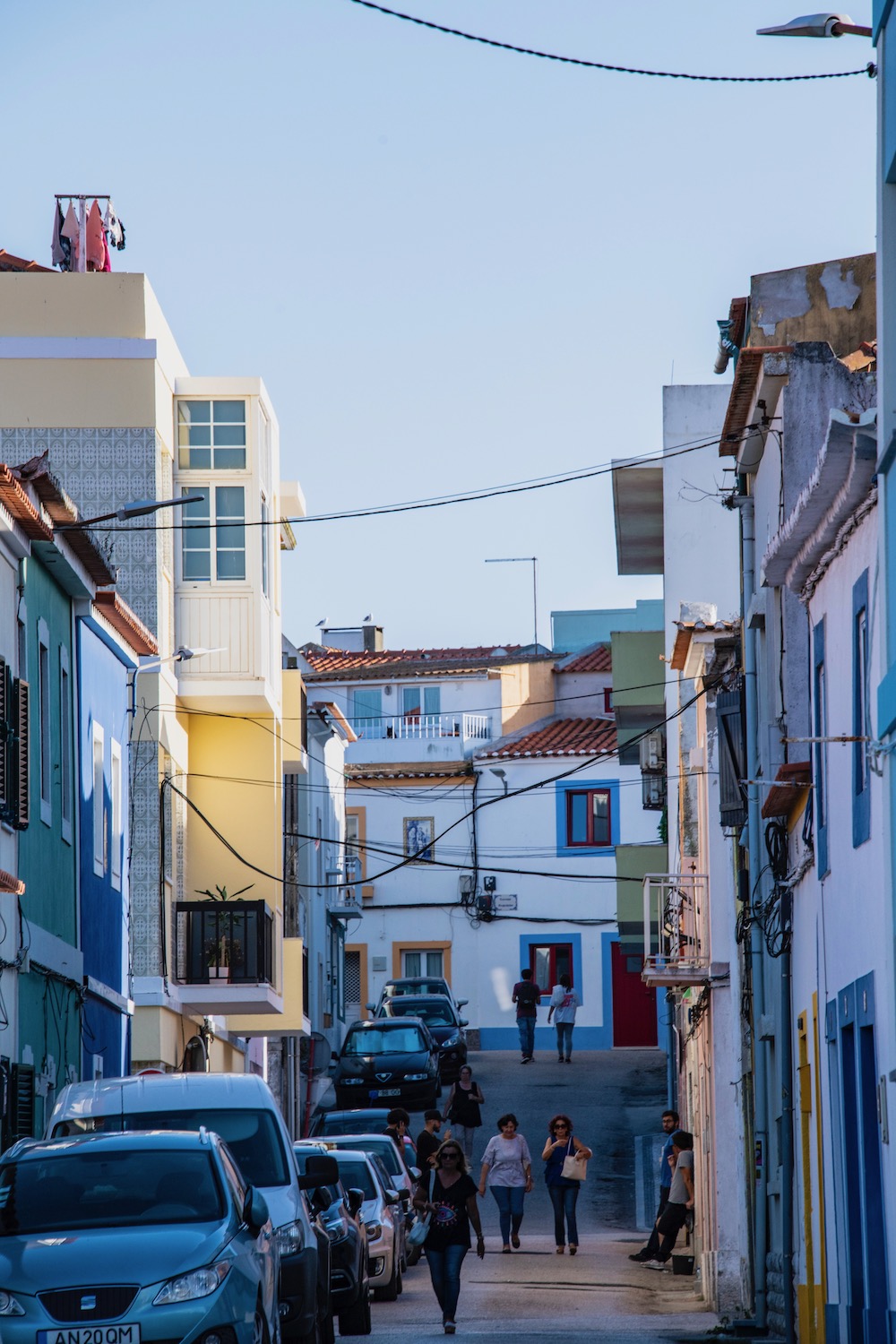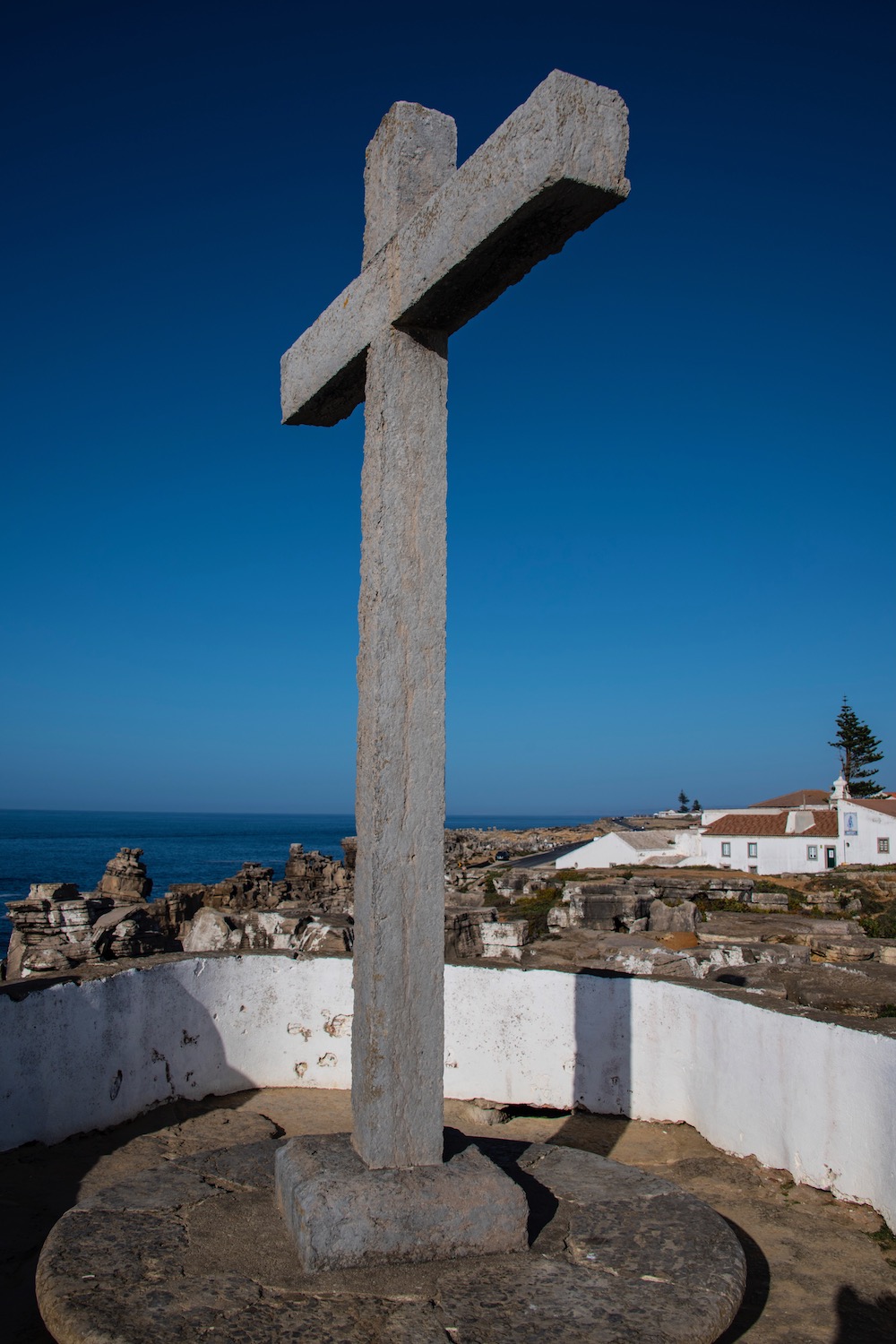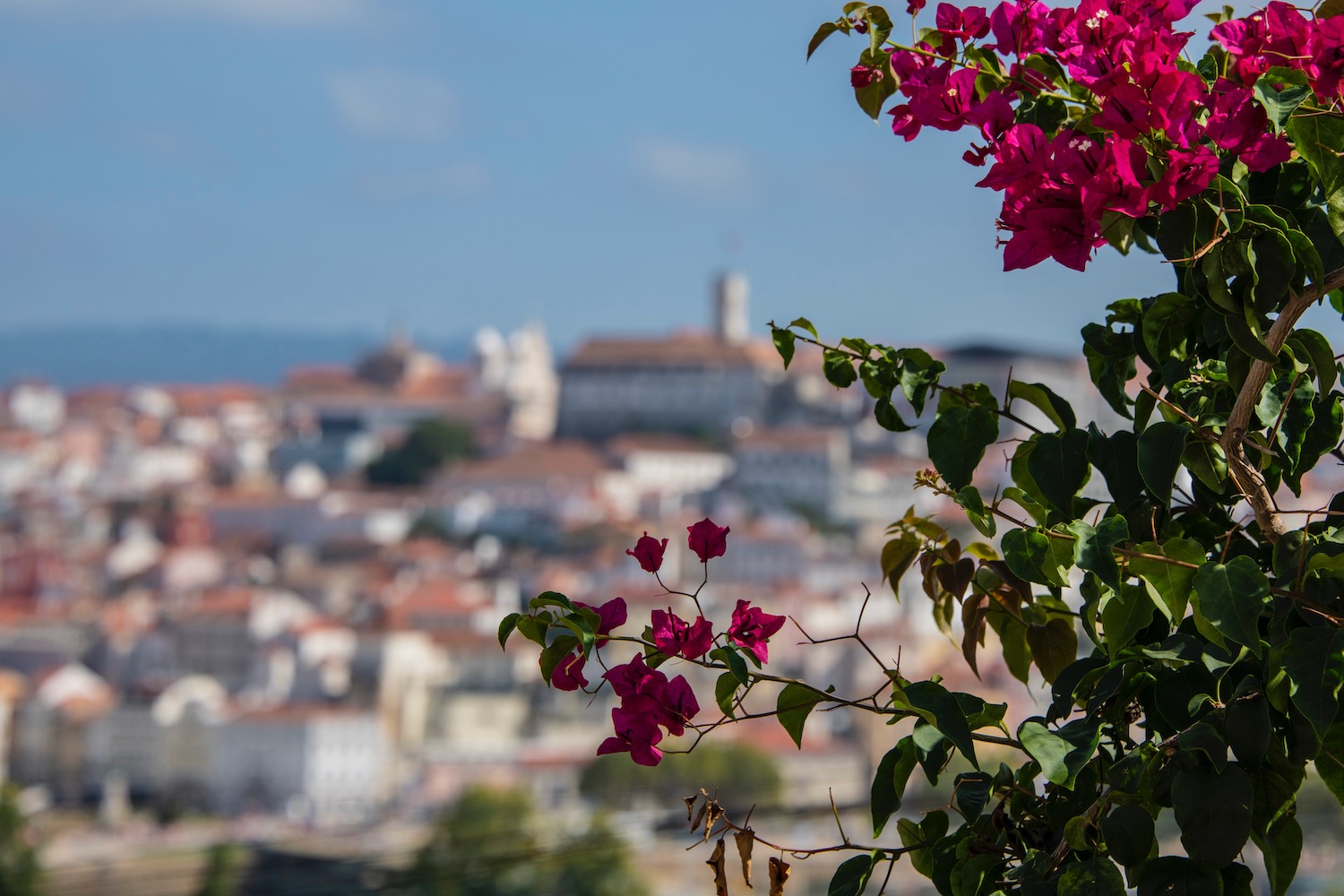 Portugal, beyond these main cities and regions, is really a place where the sky is the limit. Some travelers will simply use extra time to dig deeper into other cities and towns, be those coastal ones and like Nazaré and Peniche, or ones in interior Portugal such as Aveiro, Fátima and Coimbra. Others will plan a Portugal itinerary including Azores, the "Hawaii of Europe" more than an hour by plane from Lisbon, or to more self-contained Madeira island.
How Many Days is Enough for Portugal?
Ideally, I'd suggest spending a minimum of two weeks in Portugal. This gives you a full week to divide between Lisbon and Porto (and the various, amazing destinations you can visit from each on a day trip), then a week for "something else." For some travelers, this will involve following up a few days in the Algarve with a road trip up through the Alentejo and intro central (or coastal!) Portugal to visit small towns.
Others, on the other hand, will hop a flight to an island, be it Madeira or the exotic Azores—if you take this option, you may want to extend your trip even further. Note that unless you simply plan to visit Lisbon and/or Porto, I probably wouldn't recommend spending any less than 10 days in Portugal. This tiny country packs a big travel punch, and you don't want to miss anything.
Other FAQ About Planning a Trip to Portugal
Is Portugal worth visiting?
Portugal has changed a lot over the years—it's gone from being a rough-around-the-edges destination off Europe's beaten path, to one firmly in the mainstream. In spite of this, it's a beautiful country with a variety of destinations, plus delicious food and high-quality accommodation that's still way cheaper than most of the rest of Europe. I definitely recommend going if you've never been!
Is 10 days enough to see Portugal?
10 days in Portugal won't allow you to see everywhere in the country, but you can cover a lot of ground. I'd probably recommend that you start with three days in and around the capital of Lisbon, followed by a long weekend up north in Porto. Here, rent a car, which you can use not only to drive through the Douro Valley port wine producing region, but down through central and/or coastal Portugal to the Algarve, the country's premier beach region.
How to do Portugal in 5 days?
5 days isn't a lot of time in Portugal, in spite of how small the country might look on the map. On the other hand, you can split this time between Lisbon and Porto, which will allow you to take a day trip to Sintra (from Lisbon) and potentially to explore the Douro Valley wine region on an organized tour (though probably not on an overnight basis).
The Bottom Line
I hope this 10 days in Portugal itinerary has helped you put together a trip you can't wait to take. Some travelers will simply come for a week split between Lisbon and Porto, or even a long weekend in either of those cities. Others will explore more, whether they head down to the Algarve, to smaller cities like Aveiro, Coimbra and Peniche, or even over to the exotic Azores islands, which are sometimes known as the "Hawaii of Europe." No matter how many days you decide to spend in Portugal, or what form your trip takes, you'll leave the country wishing you didn't have to. Want to make your time in Portugal extra special? Whether you spend 10 days in Portugal or have a longer amount of time, consider hiring me as your Travel Coach!