A funny thing happened when I arrived to Porto for my most recent trip there. Disoriented after the ride up from Lisbon and agitated after arriving at the light rail station to find only one ticket machine working, I simply boarded the next train that rolled in.
"They all go in the same direction," I assured myself as it began head (more or less) southwestward from Campanhã Station. "I'll find my way."
The good news? I eventually did find my way, although I ended up walking so much extra distance I practically could've gone the entire way on foot instead of messing around with the light rail. The better news? No matter how many days in Porto you spend, these sorts of snafus are no match for how much you'll love your time there.
Where to Stay in Porto
We'll re-approach the question of how many days in Porto you might want to spend in just a second. For now, however, let's pivot to the question of where you should make your base. Central Porto isn't very big, but in my opinion, having a central location is still extremely important. I personally love being as close to the river as possible, ideally on its north side.
One of my favorite places I've stayed recently in the Ribeira do Porto Hotel, which is literally just steps from the water, and whose rooms offer spectacular views of the iconic Dom Luis I Bridge. On the slightly higher end is the GA Palace Hotel & Spa, while Iita's House offers an unbeatable location and chic style for those on a bit more of a budget.
What to Do in Porto
Enjoy an amazing panorama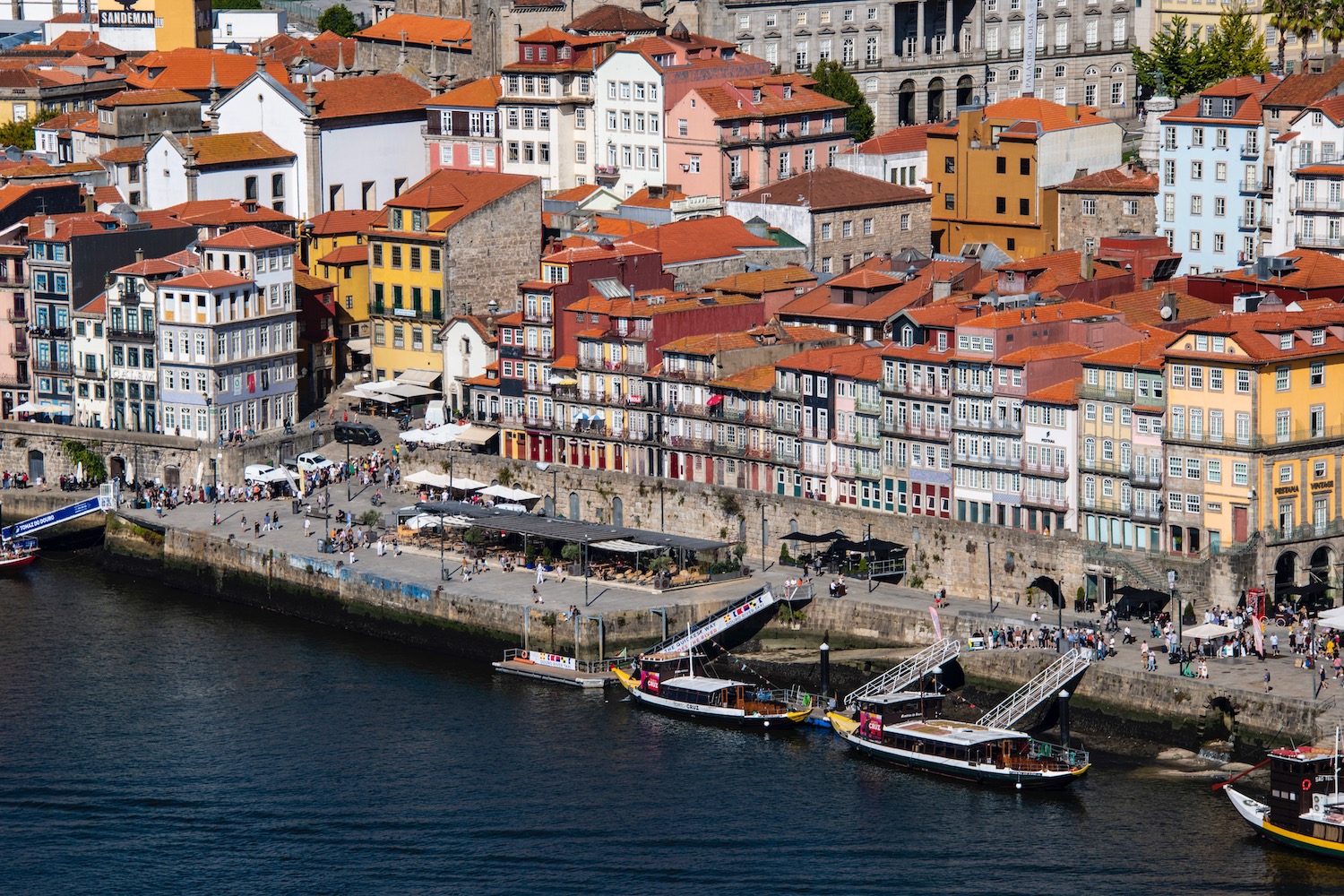 Porto begins and ends at the Douro River, whose beauty is so overwhelming—the drama of the towering topography that rises up on either side of it so much to grapple with—that capturing it can be a challenge. Personally, I love crossing the Dom Luis I Bridge (assuming you're starting on the north side) and looking down on it from the Serra do Pilar Monastery viewpoint.
Take your azulejo selfie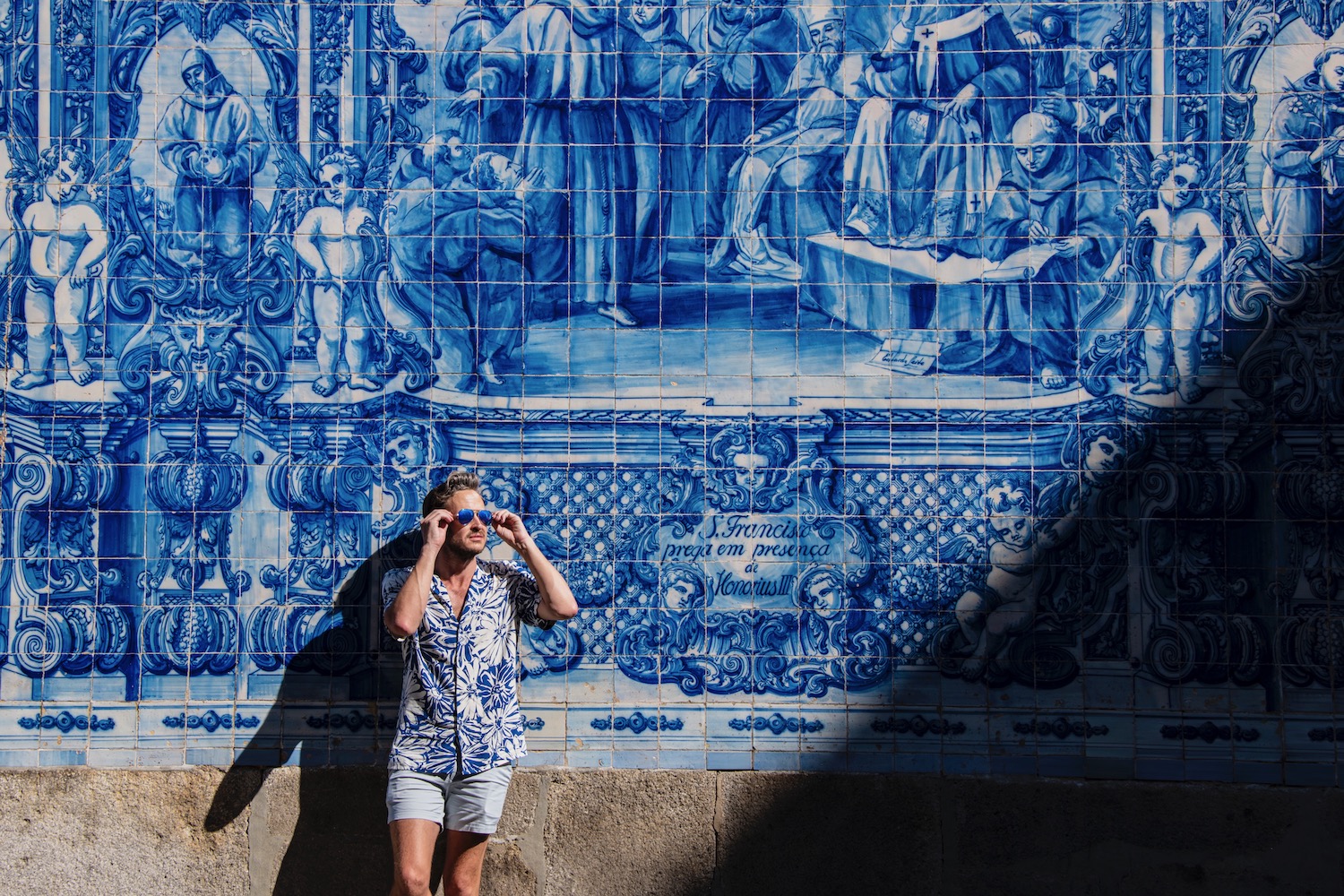 No matter how many days in Porto you spend, you've absolutely got to take some time to appreciate its azujelo selfies. My favorite place to do this is the Capela das Almas church, whose façade is literally covered in them, although you can find these in some many places in Porto that a dedicated trip is certainly not a necessity.
Queue up for the world's most beautiful bookstore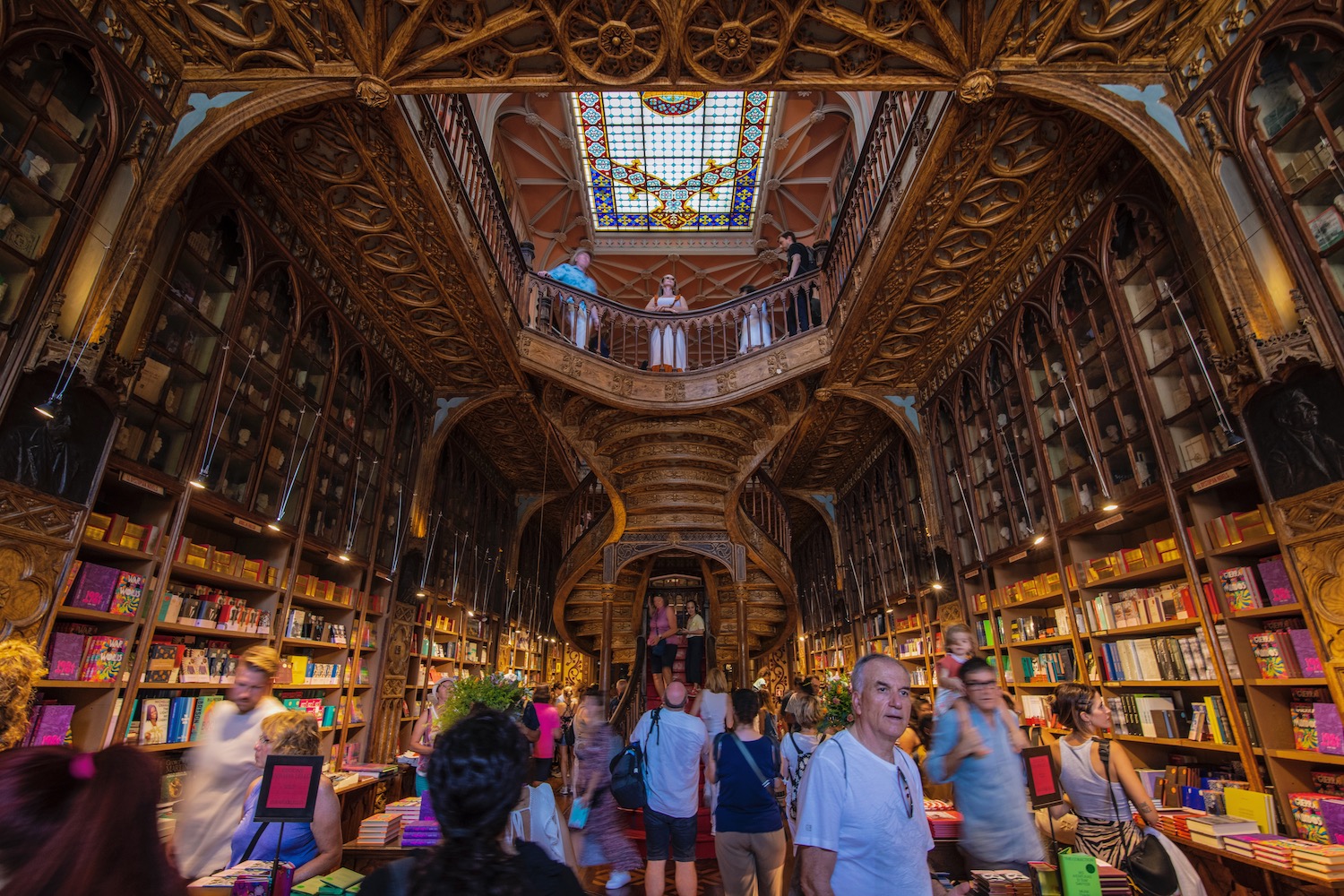 The bad news? Livraria Lello is no longer an off-the-beaten-path destination. It's so popular now that you have to pre-purchase tickets for a designated entry time and even then, have to wait in line for up to an hour to be able to enter. The good news? If you can force yourself to jump through these hoops, I do have faith that you'll be impressed with what awaits you once you get inside.
Eat your way through a delicious market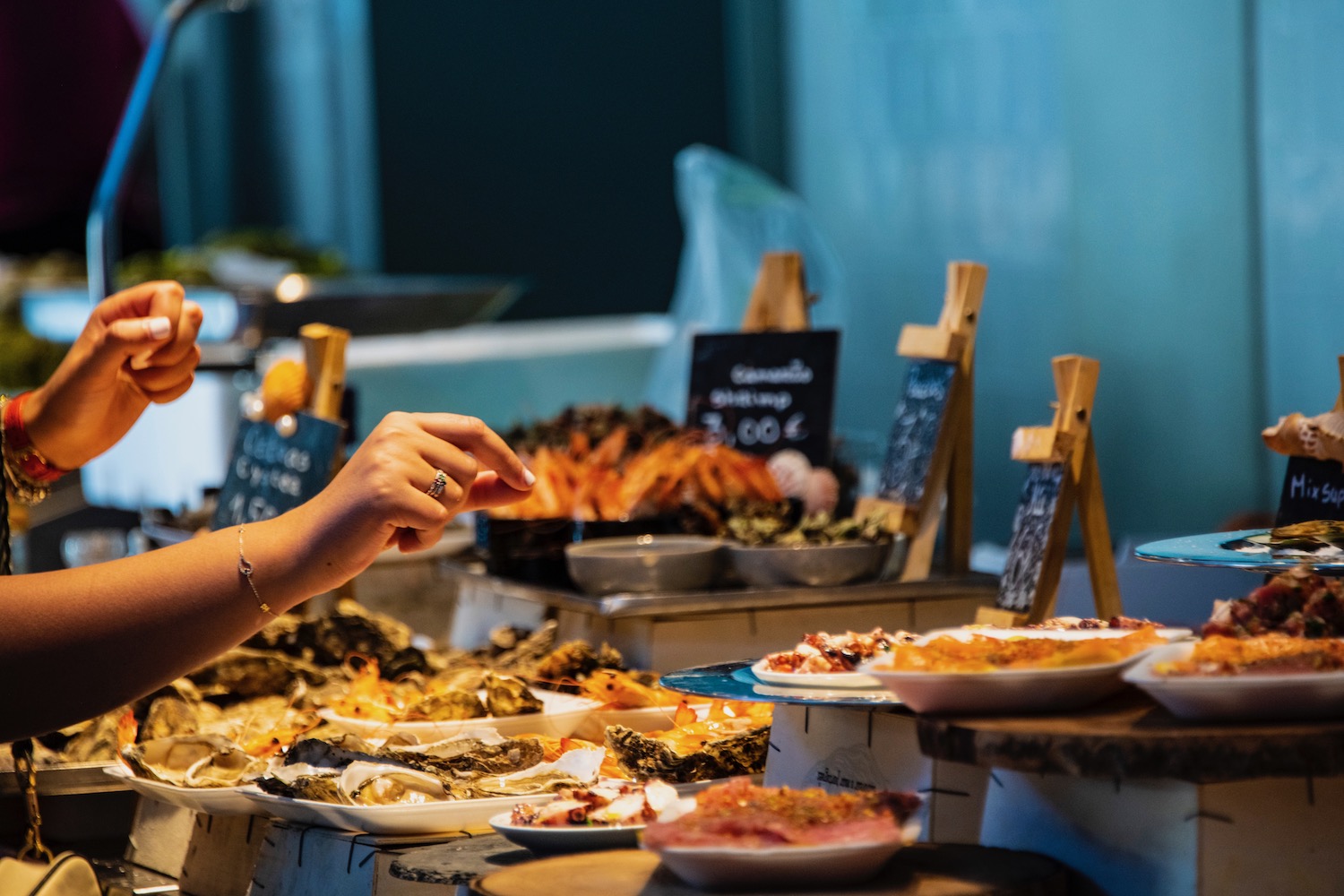 To say something that might be controversial, I vastly (almost immeasurably) prefer Porto's Bolhão Market to the much more famous TimeOut Market in Lisbon. Regardless of how many days in Porto you end up staying, I suggest devoting at least one full lunch hour to eating your way through the market, ideally starting with a glass of wine to hold as you queue up for various seafood and meat pesticos (i.e. small plates).
Drink your way through port wine cellars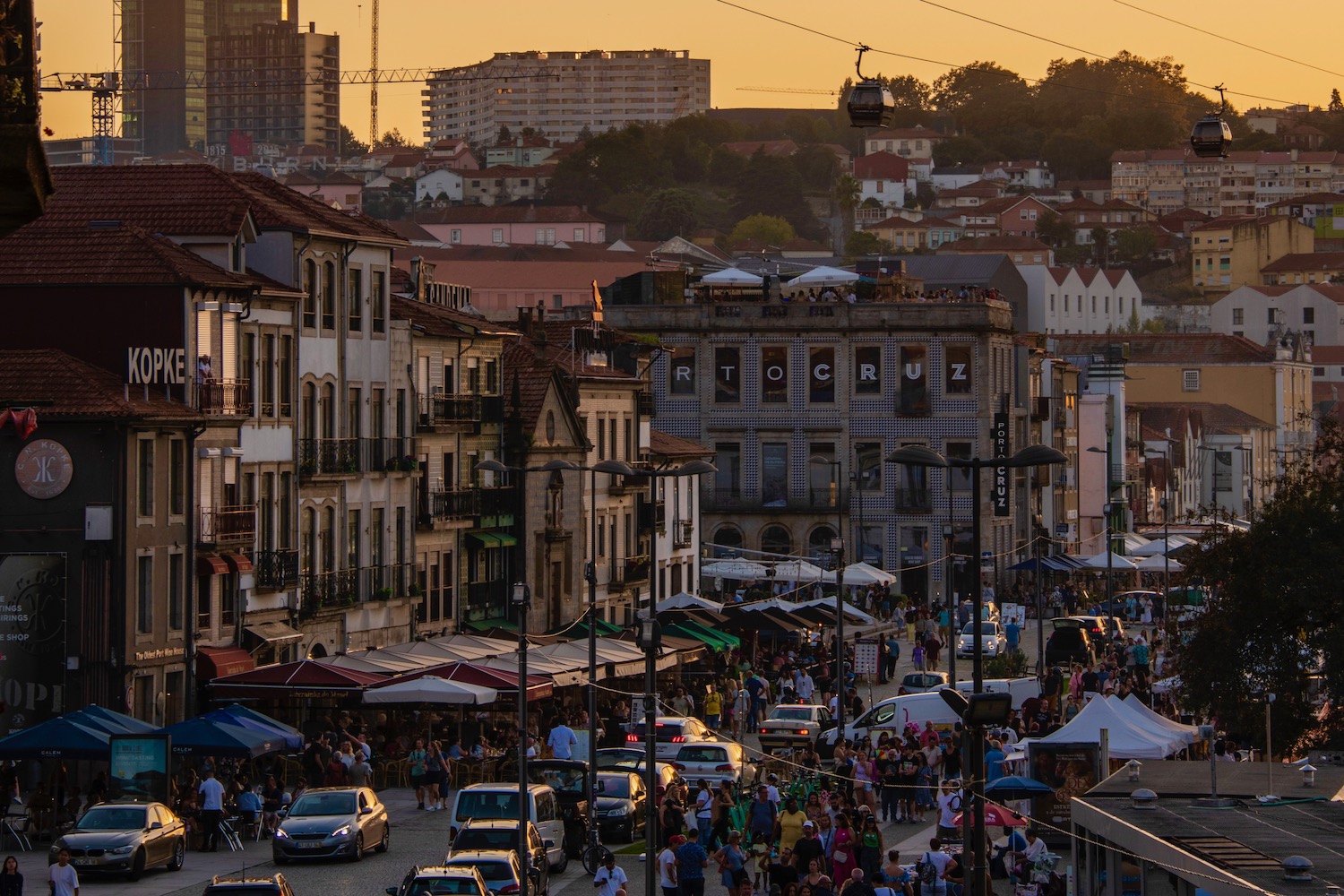 If you have the time, I highly recommend visiting the Douro Valley wine region just to the east of Porto's city center, ideally for an overnight trip (i.e. one where you stay in a quinta), rather than on a day tour from the city. If you can't, then taking a few tasting tours in the port wine cellars in Vila Nova da Gaia (i.e. the southern bank of the river in the city center) should suffice.
So, How Many Days in Porto Are Enough?
Porto simply isn't as big or as sprawling as Lisbon, where I recommend spending a minimum of three nights. Indeed, when it comes to Porto, you could get by on a single full day in the city. After exploring the area north of the river in the morning and around lunch time (which you would ideally spend in Bolhão Market), you can head over the Dom Luis I Bridge in the afternoon for an evening of drinking in Vila Nova da Gaia.
This supposes, of course, that you separate the discussion of how many days in Porto from the issue of port wineries. If, for example, you plan to visit the Douro Valley on a day trip or day tour, then this means spending a minimum of two nights in Porto. If, on the other hand, you rent a car and drive into the valley, you may or may not need to stay a second night.
Other FAQ About Planning a Trip to Porto
Is 3 days in Porto too much?
Three full days spent only in the center of Porto is quite a lot—I can't lie. Certainly, if you plan to explore the city as a tourist, this amount of time could be excessive. If, on the other hand, you plan to "live" like a local (or simply use Porto as a base for exploring Northern Portugal), then such a long stay might make slightly more sense.
Is 4 days too long for Porto?
I personally find three days to be too long to spend in Porto, so four days is certainly way too long for a single tourist trip. I call attention to the word "tourist," because four days might actually be an optimal amount of time to rent an apartment and try to have a more local experience, particularly if you come during the off-season or stay in a part of town not directly on the tourist trail.
Do I need more days in Lisbon or Porto?
Lisbon is a much larger and more sprawled out city than Porto, so you need more days there in my opinion. This is especially true if you're entering Portugal from outside of Europe—you'll need at least a day in Lisbon simply to walk off your jet lag! I generally recommend spending 3-5 days in Lisbon, compared to just 1-2 days (maybe 3) in Porto.
The Bottom Line
Unsure about how many days in Porto you need to spend? One school of thought is to try and see central Porto attractions in a single day—spend the morning on the north side of the river, and the afternoon/evening across the water in Vila Nova da Gaia, where you find its famous port wine cellars. You can then devote a second day to exploring the nearby Douro Valley, whether on a guided excursion, or as an overnight trip. No matter how you end up structuring your trip, of course, the hub of Portugal's north is as delicious as the treats you find in Bolhão Market—and even more delectable if you hire me to plan your trip Portugal!