Did you know that Lisbon has its own version of Brazil's Christ the Redeemer? It's less impressive than the one in Rio, and much less popular among tourists, but it offers a fantastic view of Lisbon—it's clear, seeing the city splayed out along the Tagus River, why Portugal became such a hub for exploration.
These days, of course, Lisbon is more of a mecca for inbound explorers than outbound ones. You'll find them crowded inside tuk-tuks and old-time cars, which have overtaken its hilly roads in recent years, as queues to ride its iconic americano streetcars became too much for American dude-bros and their yoga babe girlfriends to bear.
Thankfully, depending upon how many days in Lisbon you decide to spend, you may or may not even notice these sorts of individuals as you dig deep into Portugal's still-perfect capital city.
Where to Stay in Lisbon
No matter how many days you spend in Lisbon, it's essential to find a comfortable base. For many years, I preferred to make this in Alfama, which is some ways (certainly, as a photographer) remains my favorite part of Lisbon. The upscale Solar do Castelo has an ambiance that cuts through some of the rougher aspects of life in Alfama, while the more rustic Pousada Alfama leans into them.
On the other hand, as you'll see when you dig deeper into my Lisbon itinerary, there's sometime to be said about the more upmarket areas of Baixa-Chiado and Barrio Alto, particularly as you get older. Higher-end properties such as the Barrio Alto Hotel dominate these parts of Lisbon, as you might imagine, although you can choose hotels like Hotel Lis Baixa if you don't want to break the bank.
What to Do in Lisbon
See views, streetcars and Fado in Alfama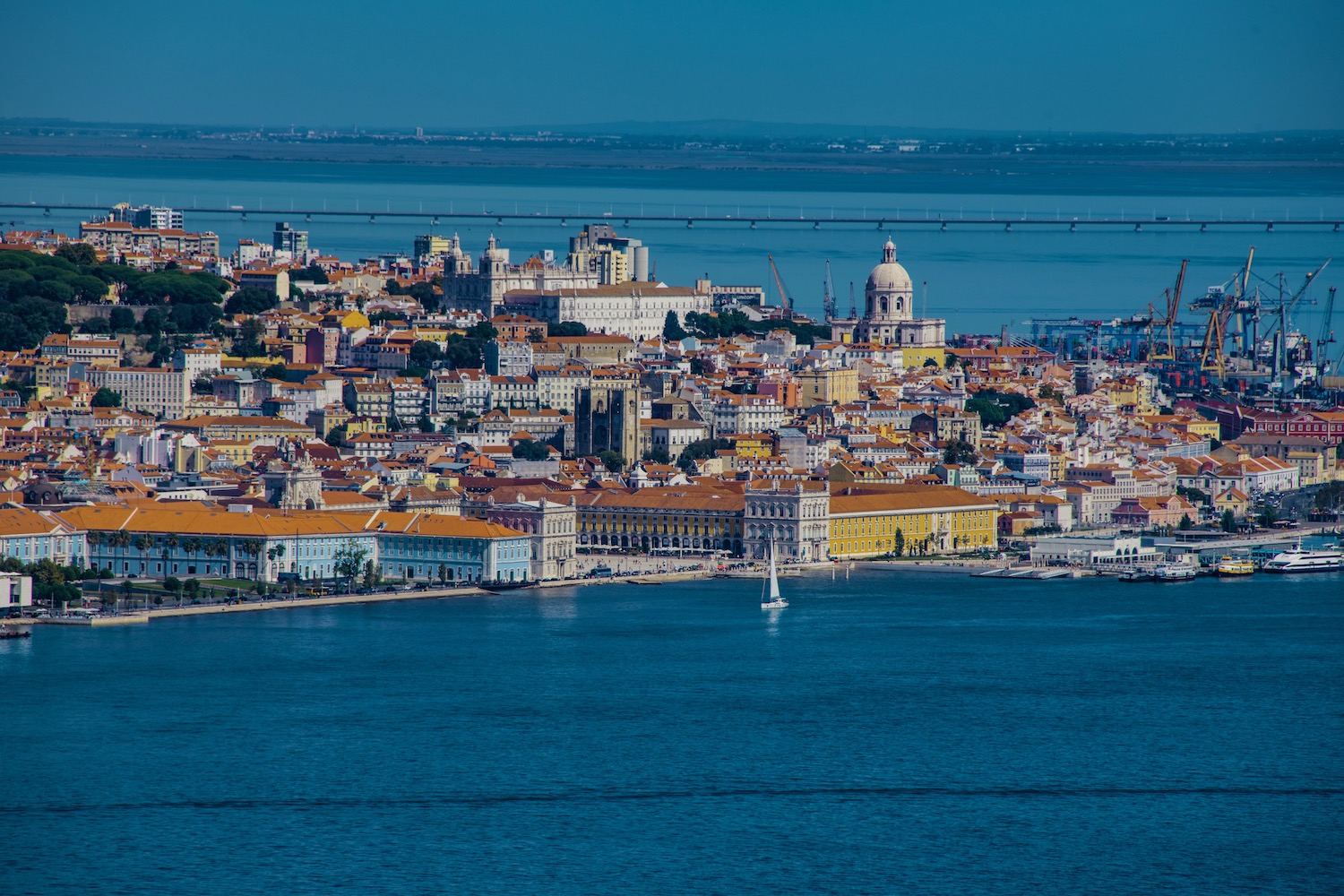 The post-pandemic brofluencer influx notwithstanding, Alfama remains my favorite part of Lisbon. If the americanos plodding through its narrow streets don't steal your heart (or stop it—they've nearly hit me several times!), then enjoying views from its many miradouros or seeing a Fado performance along Rua dos Remédios will. Just north of Alfama is Graça, its slightly grittier sister district, which is home to some of Lisbon's low-key best eateries.
Get high and low in Baixa-Chiado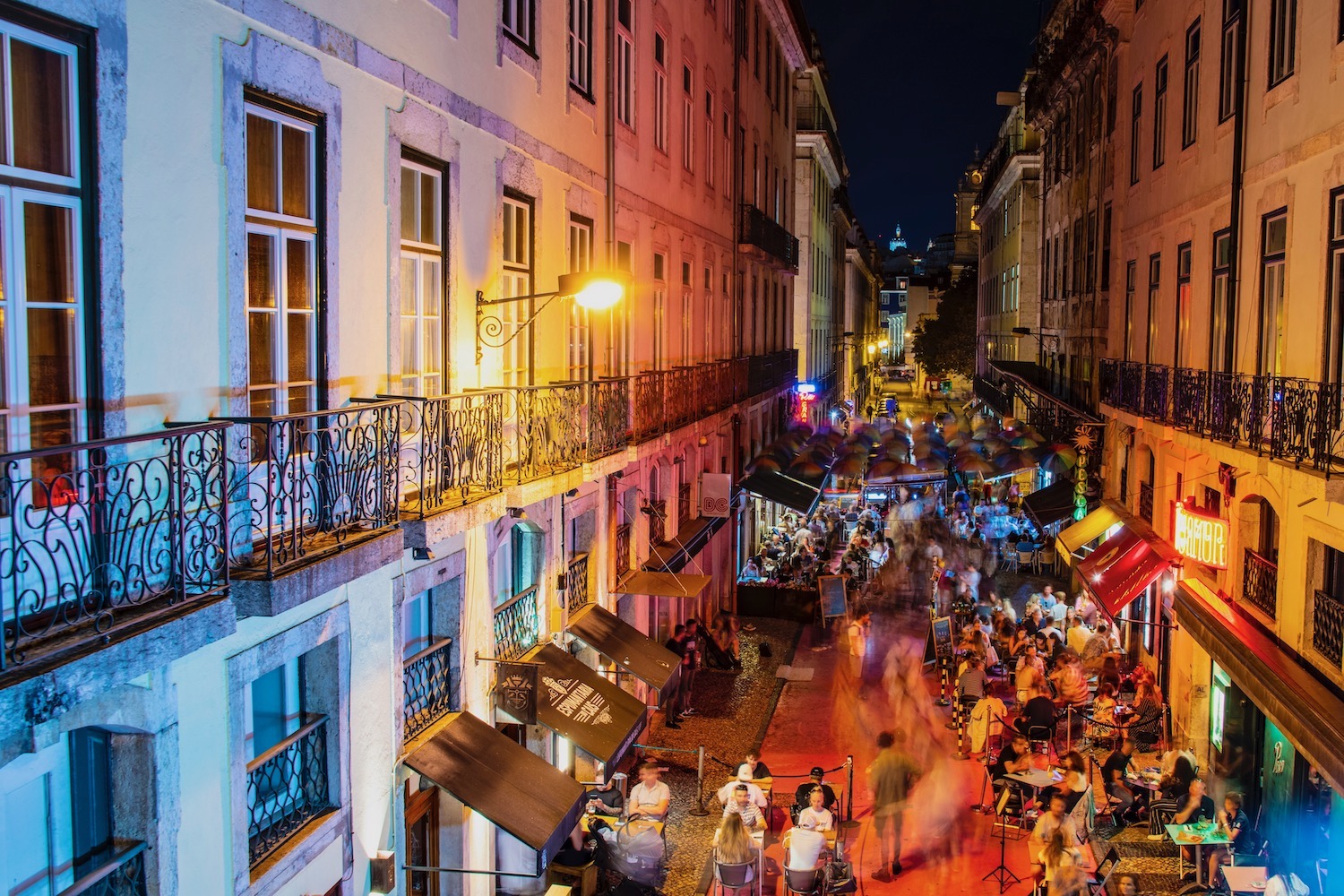 When you visit Lisbon, how many days you stay is really a function of how deep you wish to explore. The neighborhoods of Barrio Alto and Baixa-Chiado, to be sure, are often an afterthought for many tourists. Some simply pass through their heights (and lows) en route from the Time Out Market back to Alfama, while others visit a landmark like Elevador Santa Justa or simply look down on the district from Castelo São Jorge. As I've gotten older, however, I appreciate the upmarket feel much more.
Taste Lisbon's sweet side in Belém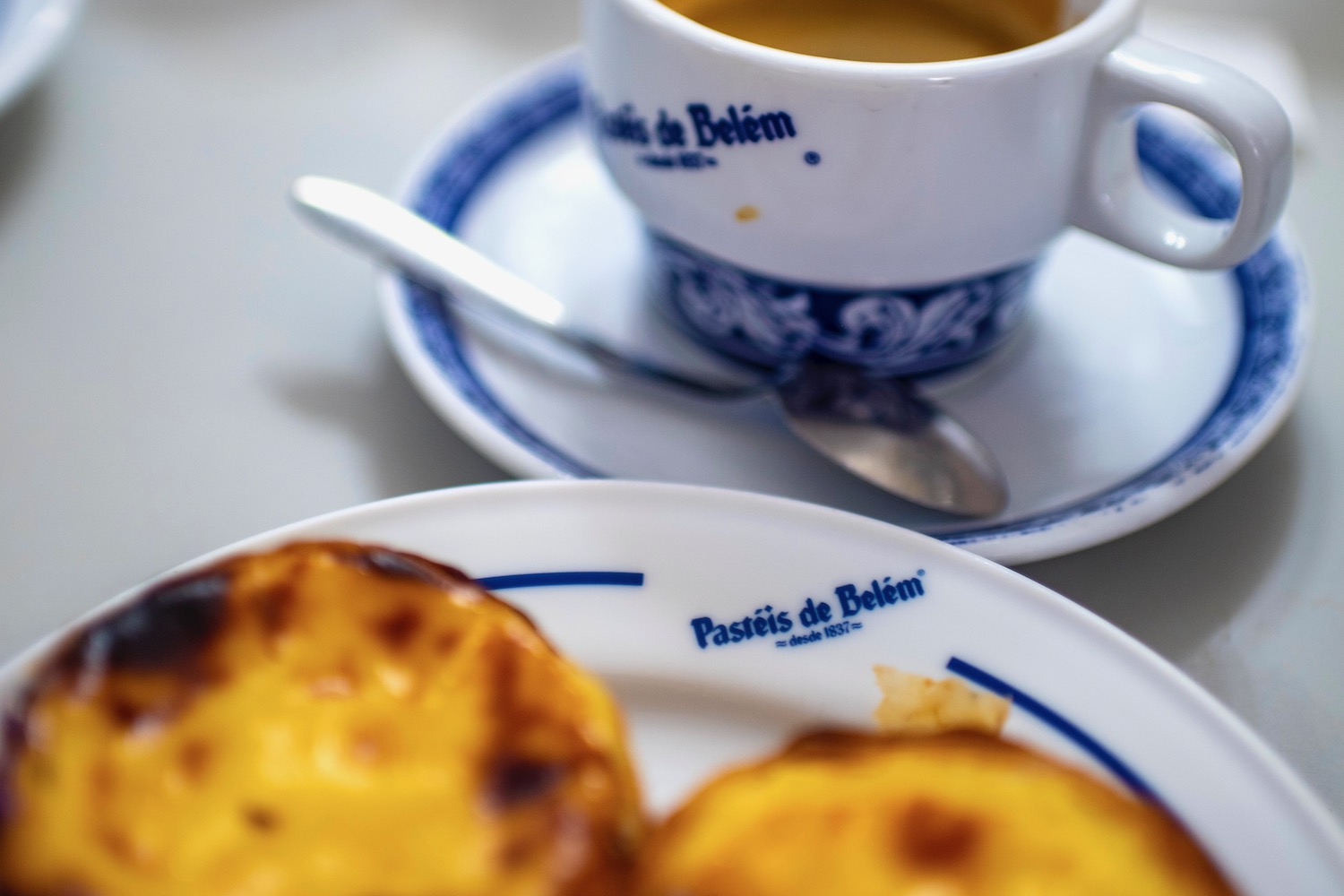 You won't find any Lisbon travel guide without mention of Belém, which sits right along the Tagus River about 30 minutes east of Alfama's Praça do Comércio, in the shadows of the Ponte 25 de Abril Bridge, aka Lisbon's answer to the Golden Gate. I definitely suggest you come here as well, although I advise humility. Come early to make sure you get a table at Pastéis to Belém, where you can kick the day off with sweet egg custard tarts. You'll need the carbs to power you wait in line to visit Jerónimos Monastery!
Visit Lisbon's version of Christ the Redeemer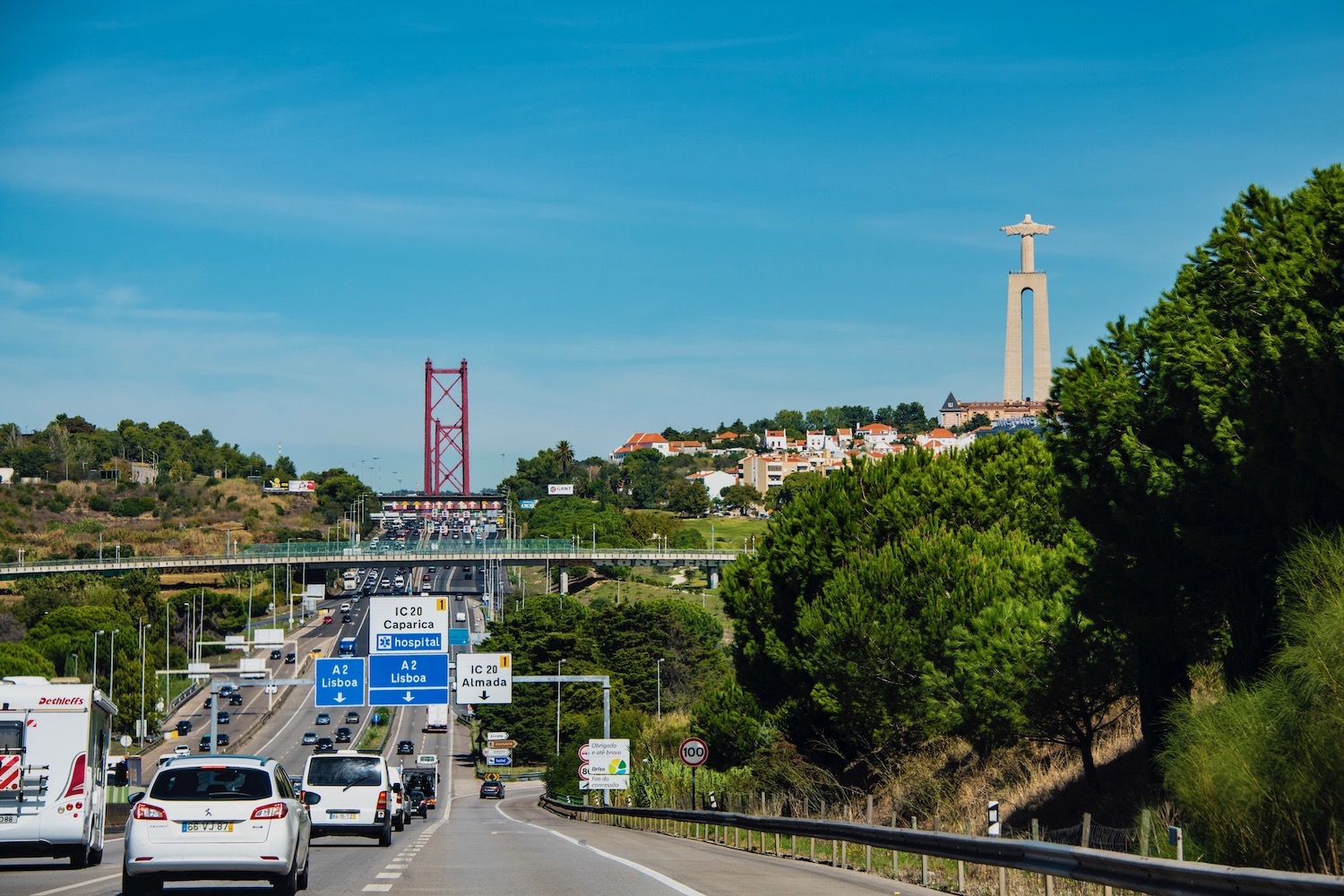 When thinking of how many days to stay in Lisbon, you need to consider how deeply you wish to explore the city. Reaching Christ the King (the city's aforementioned answer to Christ the Redeemer) requires some time—it's in Almada, which is over the bridge from Belém, it's a trek from the city center. However, I do believe it's a worthwhile excursion, if only for the fabulous view you enjoy once you ascend its observation platform (which, be warned, requires you to pay €8 as of October 2023).
Take a day trip to surreal Sintra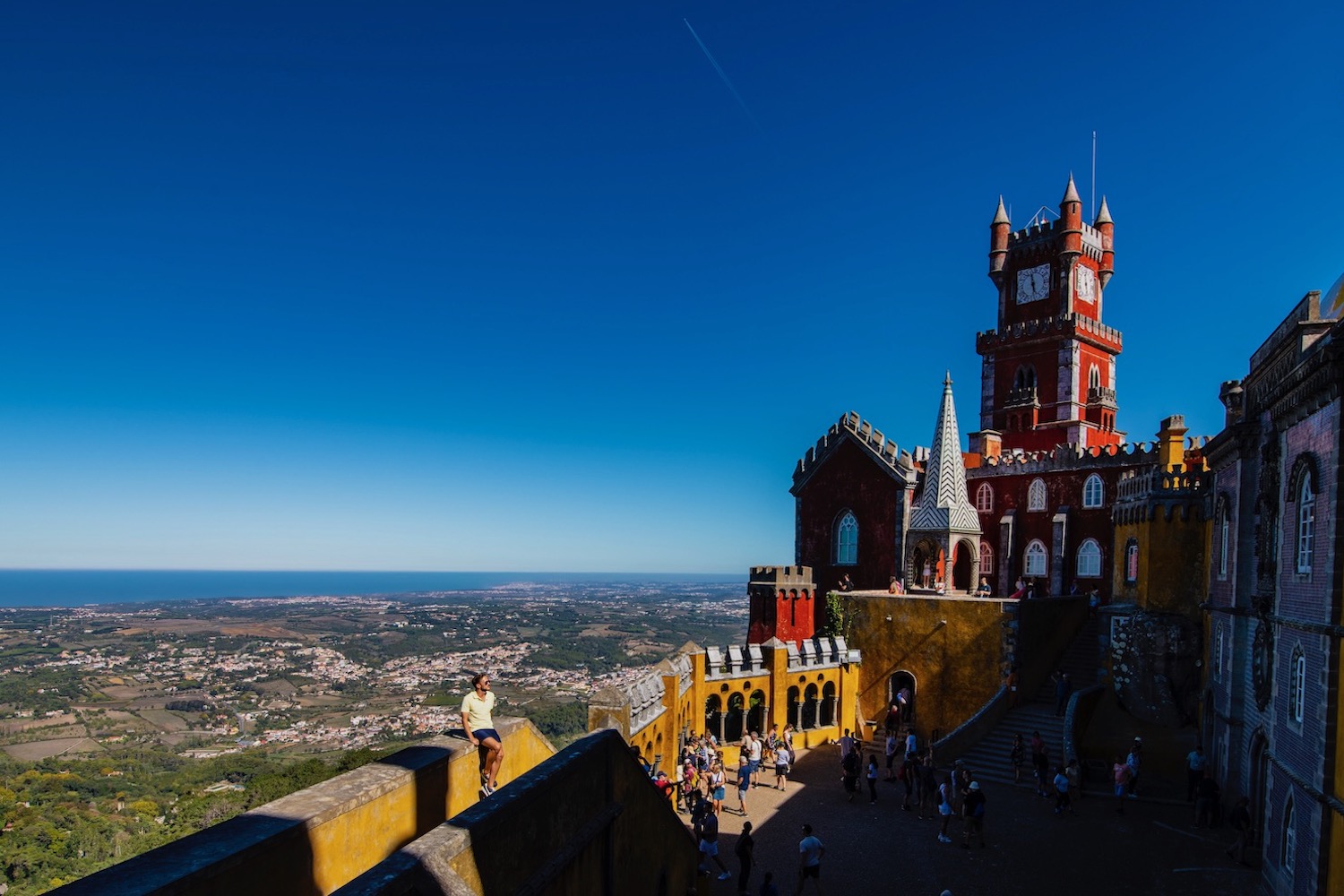 While most bloggers don't recommend Christ the King, I challenge you to find a Lisbon travel blog that suggests against visiting Sintra. Centered around the colorful Pena Palace, Sintra feels like a different world compared to central Lisbon, even though it's less than an hour by train from the city's Rossio Station. TIP: If you want a stress-free way to visit Sintra (as well as the nearby coastal cities such as Cascais and Estoril), consider this guided day tour offered by Klook.
So, How Many Days Do You Need in Lisbon?
Part of the answer to this question depends up how long you spend in Portugal. Obviously, if you have two weeks in Portugal—or longer—you can afford to spend more days in Lisbon. Ideally, you'd spend 3-5 nights in the city, with 1-2 of those being devoted to day trips (probably, but not necessarily, to Lisbon and Cascais) and the rest focused on exploring the city-proper.
Another way to tackle the question of how many days in Lisbon is to split them up. Since most travelers both arrive to and depart from Lisbon at either end of their trip, you could spend a night or two in Lisbon on the front end, and another night or two on the back end. This can also be beneficial because it will allow you to re-visit your favorite places before you leave: I do love a bit of contemporaneous nostalgia.
Other FAQ About Planning a Trip to Lisbon
Is 3 days in Lisbon too much?
Three days in Lisbon is not too much, in the sense that you can easily explore the city's nooks and crannies for three full days. However, Lisbon may begin to grate on you after three days, due not only to how many tourists are there now, but also the sorts of tourists you tend to encounter.
Is 4 days in Lisbon too much?
From a sightseeing perspective, four days in Lisbon might just be the perfect trip. This allows you to devote a day to exploring Alfama and Graça, another to enjoying upmarket Baixa-Chiado and Barrio Alto, a third to visiting riverside Belém and a last to enjoy in medieval Sintra. However, as is the case if you spend three days in Lisbon, you might find that such a trip tests your patience due to the sheer number of fellow tourists you encounter.
Is 2 days enough in Lisbon?
With just two days in Lisbon, you'll be racing to fit everything in—but it can be done. Start morning one in Belém, before heading back east via Baixa-Chiado, ending with dinner in Graça. Spend the first half of day two in Sintra or Cascais, before finishing the trip off with a Fado performance in Alfama.
The Bottom Line
No matter how many days in Lisbon you decide to spend—and regardless of how clogged the streets are with the very worst kinds of tourists—I have a feeling you'll still love the city. These days (in contrast to previous visits) I find myself more drawn to upmarket Baixa-Chiado than to hilly Alfama and gritty Graça, as enchanting as those parts of the city still remain in their own way. There's also the fact that Lisbon makes a great hub for day trips and excursions, particularly (but not exclusively) Sintra. Need personalized help putting your trip to Portugal together? Consider hiring me as your Travel Coach!