When approaching Portugal as a traveler, it's tempting to see the country as a binary: Lisbon or Porto. I should know, because when I took my first trip there over a decade ago, this is exactly how I approached it.
Occasionally, travelers will also expand their scope—usually, the southern Algarve coastal region and much more rarely, the Azores and Madeira archipelagoes—but for the most part, it's a matter of the aforementioned large cities and day trips from them.
And make no mistake: Many of the cities in Portugal besides Lisbon I'm about to list can be accessed as day trips. Even if you don't stay in any of them overnight, however, I would encourage you to consider them as standalone destinations, in order to honor how unique and special they are.
Portugal's Tourist Trail is Getting Crowded
There's merit to the idea of prioritizing small cities in Portugal, even when considered in a vacuum. Whether in Portugal or nearby Spain, you can easily argue that the soul of a particular country is much more easy accessible the further off the tourist trail you go. This is true in restaurants, where you want to have a pretty high local-to-foreigner ratios, as well as at attractions. If you have to line up to see somewhere, chances are it's not worth it.
On the other hand, as I've referenced in other articles, Portugal's having a "moment" that has lasted years (and counting). While it's possible to find respite from crowded even in Lisbon, Porto and in the Algarve, the reality is that these places (and especially Lisbon, with its out-of-place tuk-tuks and the extent to which English is often heard more than Portuguese) are absolutely inundated, sometimes to an extent that makes them unenjoyable.
My Favorite Small-ish Cities in Portugal
Aveiro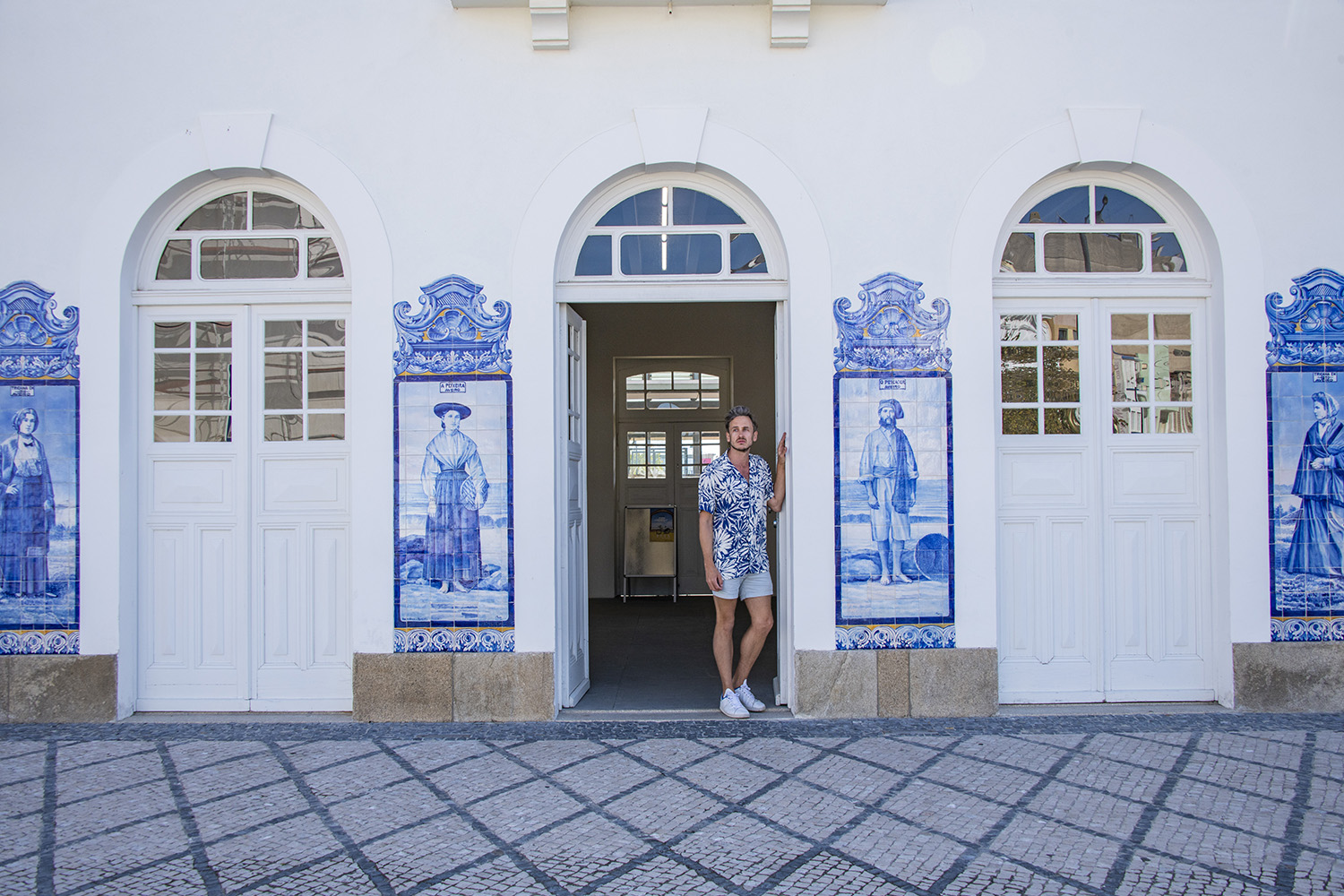 If you love azulejo tiles, but don't necessarily want to have to wade through the crowds of Porto, Aveiro should be on your short list of other places to visit. Even better? Given that the city's railway station is home to some of its most impressive of these tiles, you can arrive by train and immediately stat enjoying them.
Coimbra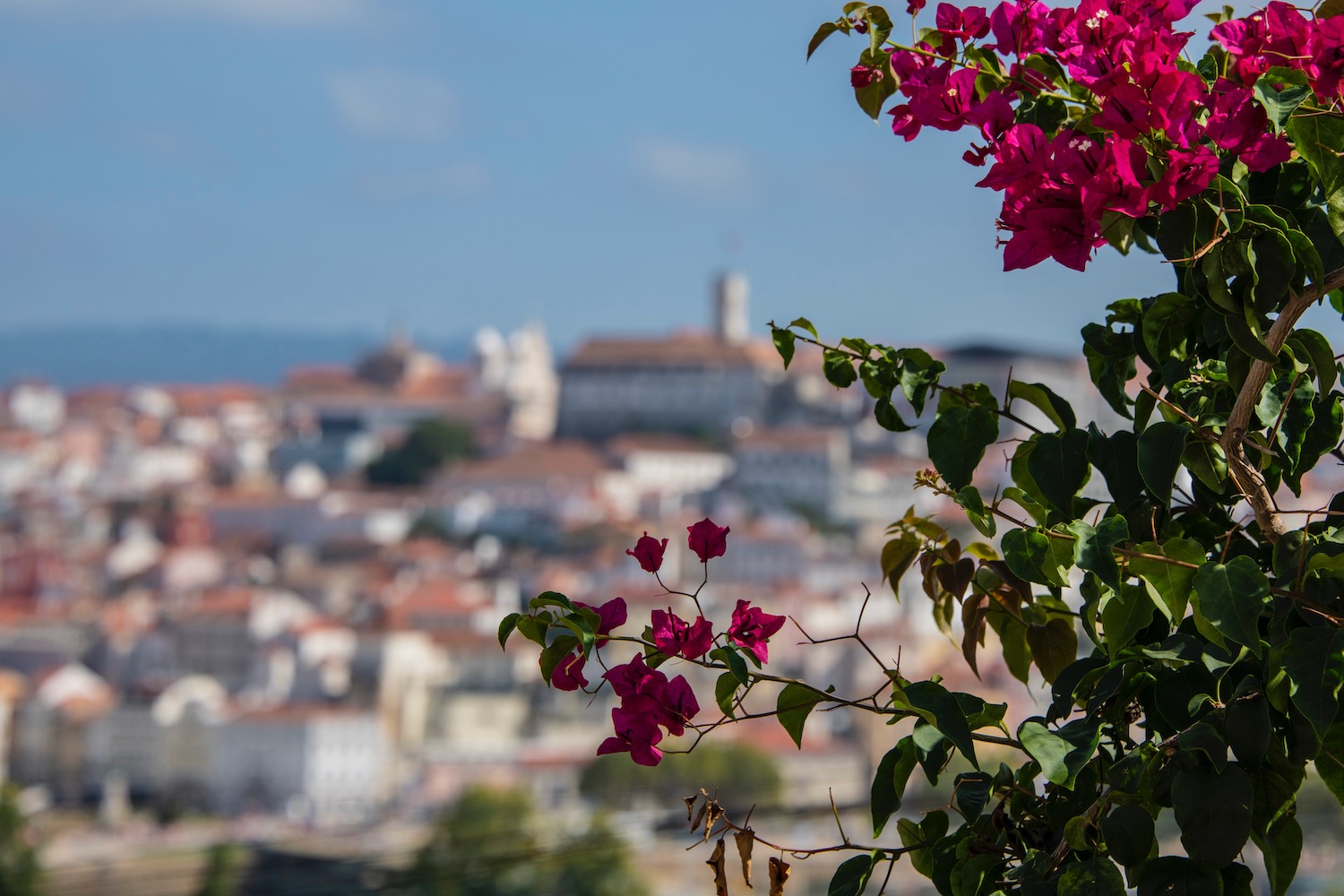 The university town of Coimbra is undoubtedly beautiful, but that's not the only region I've decided to call special attention to it in this post about off the beaten track Portugal. As a university town, Coimbra has a laid-back, youthful vibe, which you'll enjoy walking around and eating in its many top-rated restaueants.
Nazaré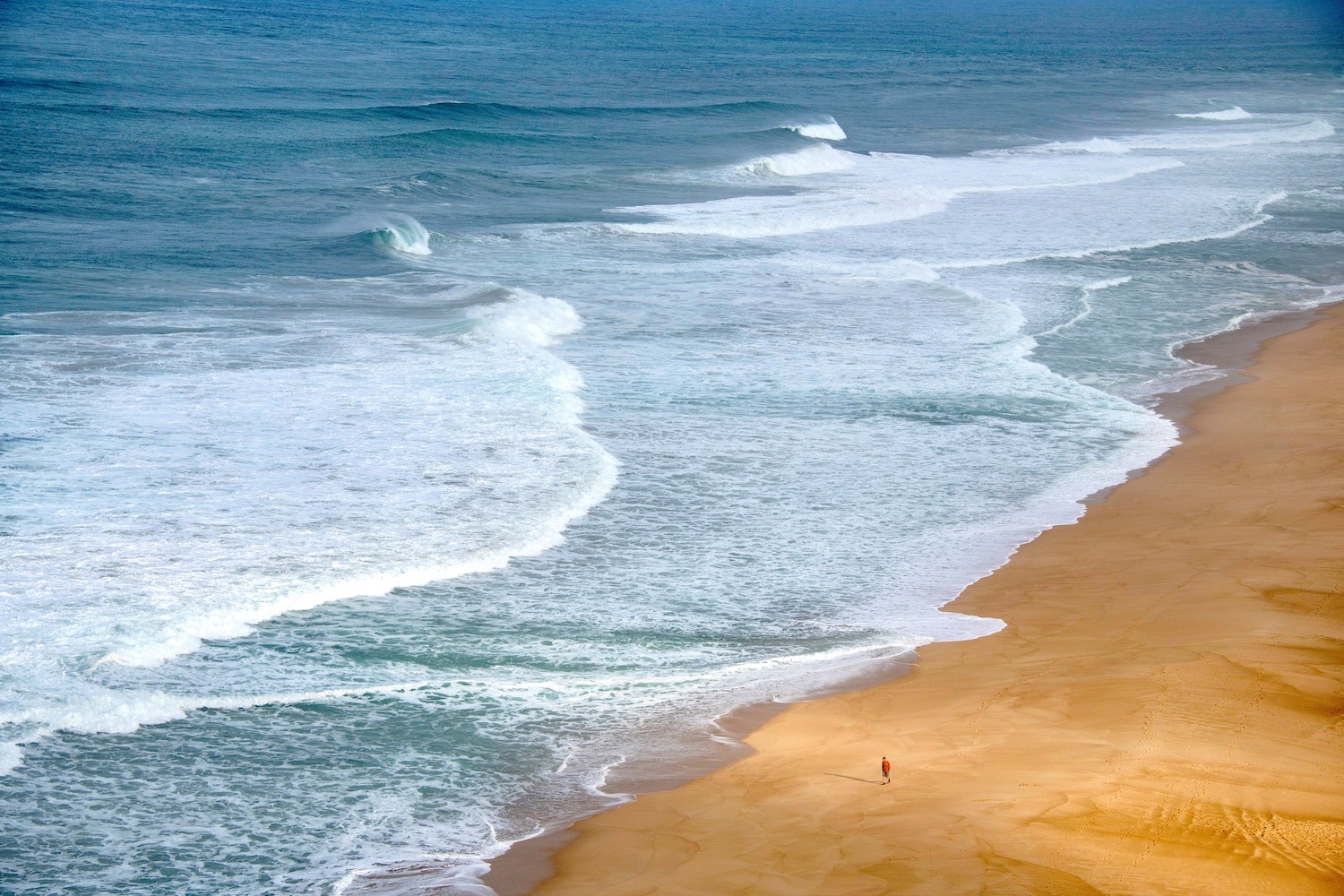 The bad news? Nazaré very rarely sees the record-breaking waves for which the seaside city has gained internet fame. The good news? You'll still feel impressed as you look down toward the turbid ocean beneath its famous lighthouse, where even "normal" waves are larger than you're probably accustomed to.
Óbidos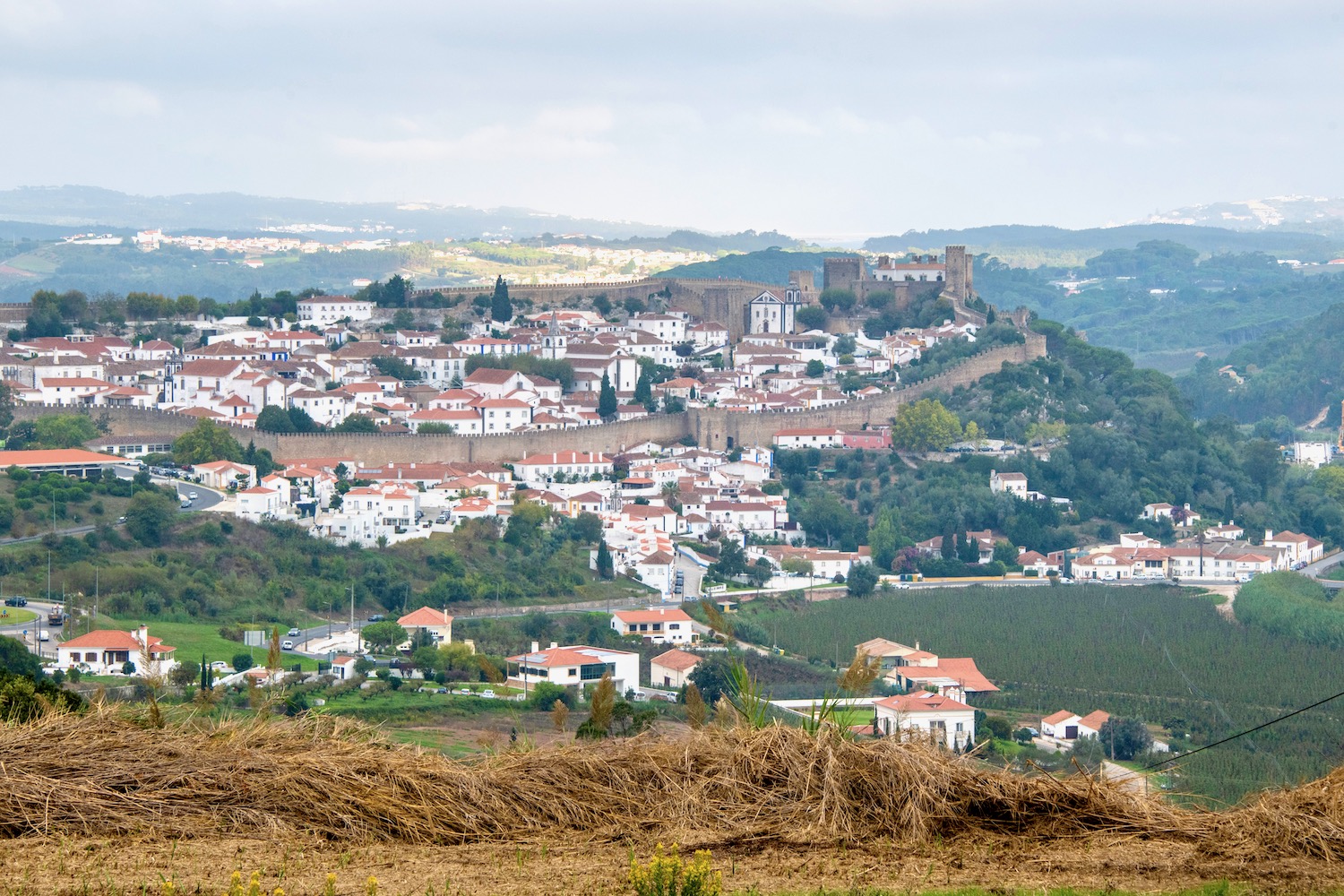 Given as a gift to the queen of Portugal in the late 13th century (edit: Who gets a town for their birthday?), Óbidos is one of my favorite cities in Portugal other than Lisbon. Among the reasons I love it? Aesthetically, it still very much resembles how it must've looked way back when it was first built, particular when seen from far away.
Peniche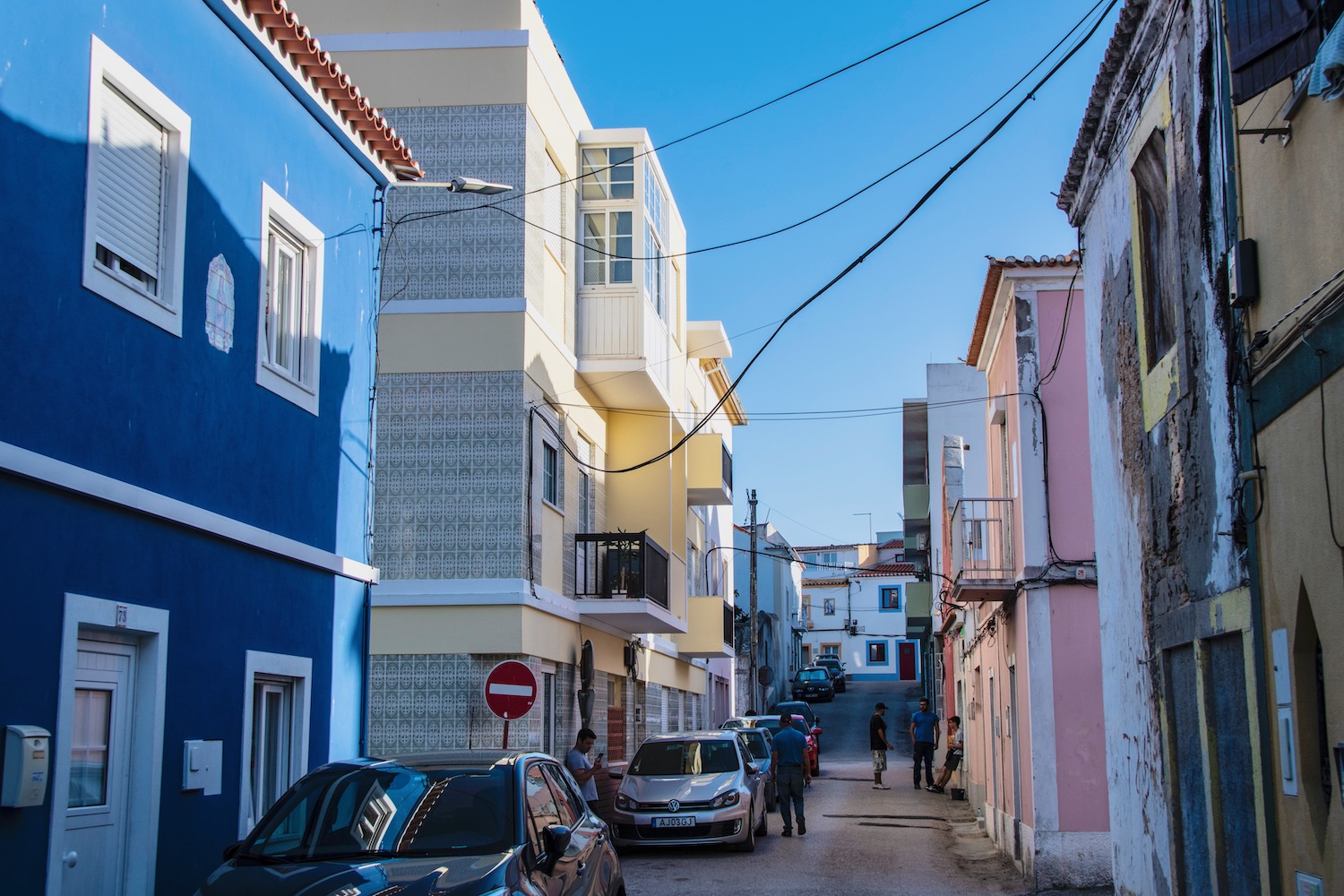 Located less than an hour down the coast from Nazaré, colorful Peniche flies a bit more under the radar than its more famous neighbor. If you have time here, I'd highly recommend taking a day trip from its city center to The Berlengas, a group of idyllic islands located just offshore.
What About Madeira and the Azores?
Due to their distance from the mainland, size and the relative difficulty of exploring them, I'm almost tempted to consider the Azores and Madeira archipelagoes as separate destinations from Portugal. It's difficult to imagine visiting either of both of them in conjunction with a trip to mainland Portugal, certainly not if you're a traveler with limited enough experience to find this article relevant.
To put it another way, I'd probably recommend that you focus on small towns in Portugal—the Portuguese mainland—unless one of two things are true. The first is that you haven't explored much of Portugal, but you have at least 3-4 weeks in the country. Alternatively, you may have a shorter trip—a week or two—but have seen basically everywhere in Portugal-proper that you want to visit.
Other FAQ About Portugal Off the Beaten Path
What are the top 5 cities in Portugal?
For tourists, the top two cities in Portugal are undoubtedly Porto and Lisbon. Beyond this, I'd probably say that Lagos or Faro (in the Algarve) and Coimbra or Aveiro in central Portugal end up rounding out the top 5, but in some ways this depends on precisely the experience you're seeking.
What is the most underrated city in Portugal?
Of all the smaller cities in Portugal I visited, I found Peniche to be the most unique one. It didn't feel touristic at all, and while I didn't have time to take a day trip to the famous islands that sit just offshore, simply exploring the city center was a unique and interesting experience.
What is the most relaxing part of Portugal?
Virtually everywhere in Portugal that isn't a major tourist destination is relaxing. This is true whether you're staying on a quinta in the Douro Valley, or spending time in a secondary or tertiary city, be it inland in Coimbra or Óbidos, or on the coast in Penchie, Nazaré or Aveiro.
The Bottom Line
I hope you now have a better understanding of cities in Portugal besides Lisbon. Some travelers—say, those with at least a couple of weeks in the country—will dig deep into secondary cities like Aveiro and Óbidos, staying overnight in order to really gain a comprehensive understanding of them. In other cases, you'll take a day trip—if not from Lisbon, then from Porto—which provides a more superficial experience, but one that's nonetheless worthwhile. Want to ensure your next trip to Portugal is absolutely unforgettable? I do hope you'll consider hiring me as your Travel Coach!