Colombia has the reputation as being a dangerous place to travel. It was for this reason—to me, it seemed, the answer to "is it safe to travel to Colombia" seemed to be an emphatic "no"—that I excluded Colombia from my first trip to South America in early 2011.
During the year that followed, I would learn that almost none of the people who'd advised me against traveling to Colombia had ever been themselves. To be sure, the majority of my friends and colleagues who did travel to Colombia told quite a different story.
I returned from my trip to Colombia completely unscathed, but I wouldn't go so far as to label Colombia a "safe" place to travel. With the right amount of vigilance, however, you too should be able to travel to Colombia and return with your belongings and person intact.
Is It Safe to Travel to Colombia's Cities?
Colombian's largest cities couldn't be more different from one another. As a result, I am going to address the topic of safety in Colombian cities on a city-by-city basis.
Is Bogotá Safe?
Like most travelers, the first stop of my Colombia trip was Bogotá, the national capital. As you might remember, I got caught in some kind of worker's protest my very first day in Bogotá, complete with riot police, tear gas and youth in "Anonymous" masks. Fun!
In spite of this—and in spite of the fact that La Candelaria, the historical neighborhood where most tourist accommodation is located, is reputed to be unsafe—I feel that in Bogotá anyway, Colombia is safe. This was largely due to the obscene number of police that patrol Bogotá's streets.
Is Cartagena Safe?
Owing to its Caribbean location, Cartagena is the most popular city in Colombia for tourists, and is without a doubt at the center of the growth strategy for Colombia's tourism ministry. Police here, not surprisingly, are even more numerous than they are in Bogotá.
Tourists who stick to Cartagena's historical center and the posh, Miami-like downtown district of Boca Grande will be safe. It is in the outlying barrios (and on the sketchy Avenida Venezuela that bisects the historical center into two lobes) that danger is present. Is it safe to travel to Colombia? In Cartagena, the answer is mostly yes.
Is Medellín Safe?
The drug barons who up until very recently held Colombia under siege based themselves in Medellín, and it is for this reason that Colombia's most modern city has a reputation as being so dangerous. The recent killing of an American tourist probably didn't help.
Ironically, it is also because of the money the drug trade brought into the city that Medellín has become so modern and prosperous. To be sure, I felt slightly unsafe walking the streets of Medellín, both during the day and at night, but police are relatively high in number here.
Is It Safe to Travel to Colombia's Rural Areas?
Most crime in Colombia is concentrated in the country's big cities. You aren't likely to be robbed on a coffee finca in the eje cafetero, sunning yourself on Playa Blanca or hiking in >Parque Tayrona, which is as infested by police as it is by mosquitoes.
This is, however, a general rule. Certain regions of rural Colombia, in particular the jungle regions near Colombia's borders with Ecuador and Venezuela, are known as bases for the drug cartels that used to hang out in Medellín.
Best Practices for Safe Colombia Travel
Overall, I would say Colombia is about as safe as anywhere else I've traveled in South America, a classification I qualified in an earlier article. This being said, adopting certain best practices can help make sure you stay safe.
As a general rule, you should never get into a taxi in Colombia unless someone you trust has called it for you—Uber is a better bet. Likewise, don't walk around with more cash or belongings than you can afford to lose. If someone does try to rob you, let them. Try not to walk around alone at night.
So, Is It Safe to Travel to Colombia?
Colombia is only truly unsafe if you allow yourself to be vulnerable. There is something to be said about not behaving like a tourist. Walk confidently, even if you don't know where you're going; Limit the amount of time you spend speaking English. And, most importantly, don't flash your valuables. It's fine to carry an expensive camera around, like I did, or use an iPhone from time to time—just don't be obvious if you want to be safe as you travel in Colombia.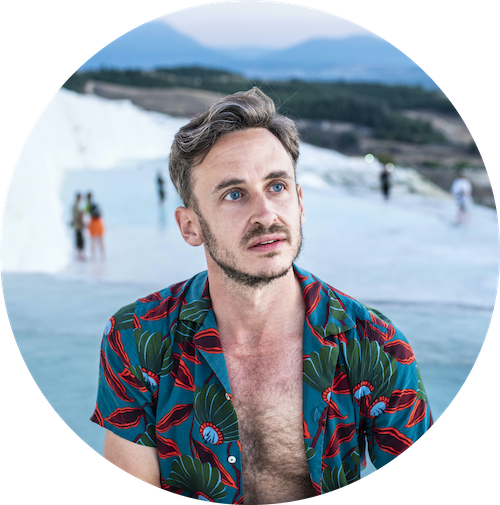 informs, inspires, entertains and empowers travelers like you. My name is Robert and I'm happy you're here!