I've got enough Vietnam itinerary planning experience to tell you a few things for certain. First, regardless of how long you plan to spend in Vietnam, it's not enough, even if it's a very long trip such as 3 months in Vietnam. Vietnam is not only larger than it looks on the map, but a far richer and more diverse country that you'd expect, even for a few days after touching down.
And it's not just because of the wide range of Vietnam attractions and destinations on offer, though the list of those is as long and impressive as you'll find anywhere else in Southeast Asia. As you travel from south to north (or north to south, as it were) along the length of Vietnam, you'll find diverge in culture, cuisine and landscapes so divergent you might think you're visiting different countries.
Whether you're clicked through from one of my Vietnam travel blog posts or have arrived here from Google, I encourage you to continue scrolling. Your trip to Vietnam—where it's your first or fiftieth, and whether you spend 3 weeks in Vietnam or just a few days—starts here. Here's how to plan a trip to Vietnam.
Practical Matters
When to Visit Vietnam
The best time to visit Vietnam varies slightly depending upon where in the country you want to go. Namely, while Saigon and the south experience a monsoon similar to what you find in Thailand (i.e. rain from approximately May until September), this trend is flipped in Da Nang and central Vietnam. Hanoi, meanwhile, can actually get cold (you can enjoy a real winter in Vietnam!), as can many highland regions. Overall, I'd say the best months to visit Vietnam are the "shoulder" months of April and October, though a Vietnam November itinerary is also a very alluring prospect indeed.
Where to Stay in Vietnam
I'm on the fence about accommodation in Vietnam, from the best resorts in Vietnam like Azerai la Residence in Hue, to boutique-style properties like Orchids Saigon Hotel, to Little Hanoi Deluxe Hotel to Da Nang Boutique Hotel. On the plus side, Vietnam is one of the cheapest places in the world to get a hotel, even by Southeast Asian standards, whether you go five-star (Sofitel Legend Metropole in Hanoi, for example) or stay on the lower end. You get what you pay for, however, and there's no nice way to say this.
How to Get Around in Vietnam
Regardless of how long your Vietnam itinerary last or where you go, you'll quickly learn about this long, narrow country's infrastructural deficiencies. As a French-Vietnamese expat I spoke with recently explained, "Vietnam bet on airports—and nothing else." On the other hand, while Vietnam domestic flights are a great idea if you want to hop from Saigon to Hanoi or vice-versa, much of what's great about Vietnam is "on the way," which makes an "open-bus" ticket (or, if you can get a first-class seat, trains) the best option.
Money, Costs and Communication
Vietnam is cheap, whether you're backpacking Vietnam or taking a more luxurious Vietnam vacation. The vast majority of travelers can make do in Vietnam on between 25-100 USD per day, which translates to around 500,000-2 million Vietnamese dong. Credit card acceptance in Vietnam is actually pretty good by Southeast Asian standards, though you often have to pay the merchant's fee, so I'd recommend carrying a few million dong with you for every week you travel.
When it comes to communication, there are two ways to look at this. In literal terms, Vietnamese is a very difficult tonal language, though many people in Vietnam speak at least basic English or French. In terms of communicating with the outside world, WiFi is prevalent and reasonably fast in Vietnam; you can order a Vietnam SIM card online before your trip to save time at the airport.
How to Get a Vietnam Visa
The good news? It's relatively easy to apply for a Vietnam visa on arrival online. The bad news? Actually getting your visa upon arrival (and then getting through immigration, which requires a separate queue) can be frustrating and even infuriating. If you live near a Vietnam embassy or consulate, I'd actually recommend getting a proper Vietnam visa in advance, if you can, no matter how many days in Vietnam you plan to spend.
Where to Go During Your Vietnam Itinerary
Saigon and the Mekong Delta
Officially, Vietnam's southern metropolis is called Ho Chi Minh City, but literally no one calls it that. You'll realize this before you start digging into your list of things to do in Saigon, whether you stick to the city center and eat your way through Ben Thanh Market, cry your way through the War Remnants Museum, take nighttime selfies in front of Saigon City Hall or ooh and aah inside the Saigon Municipal Opera House, or head just outside it to the haunting Cu Chi Tunnels.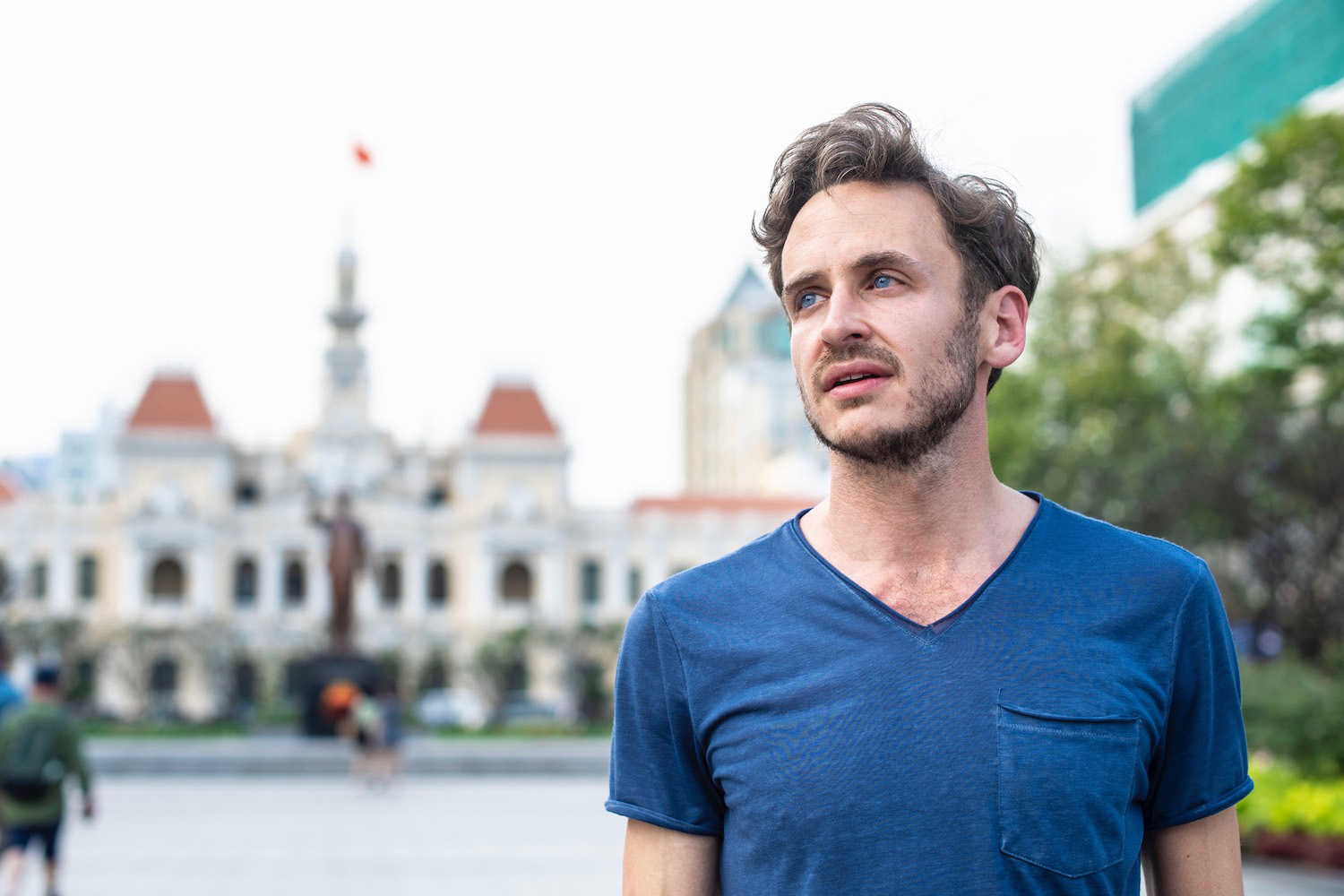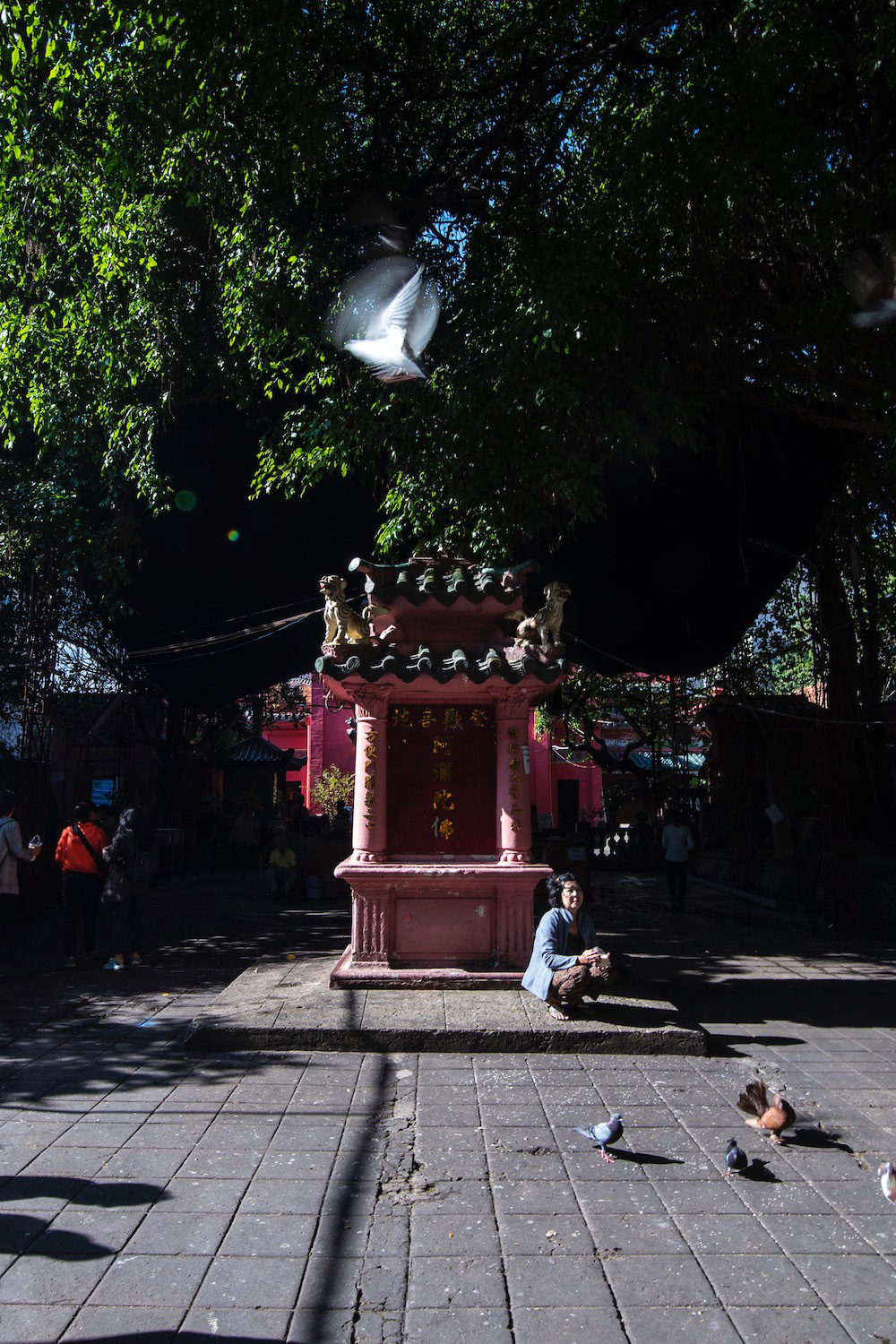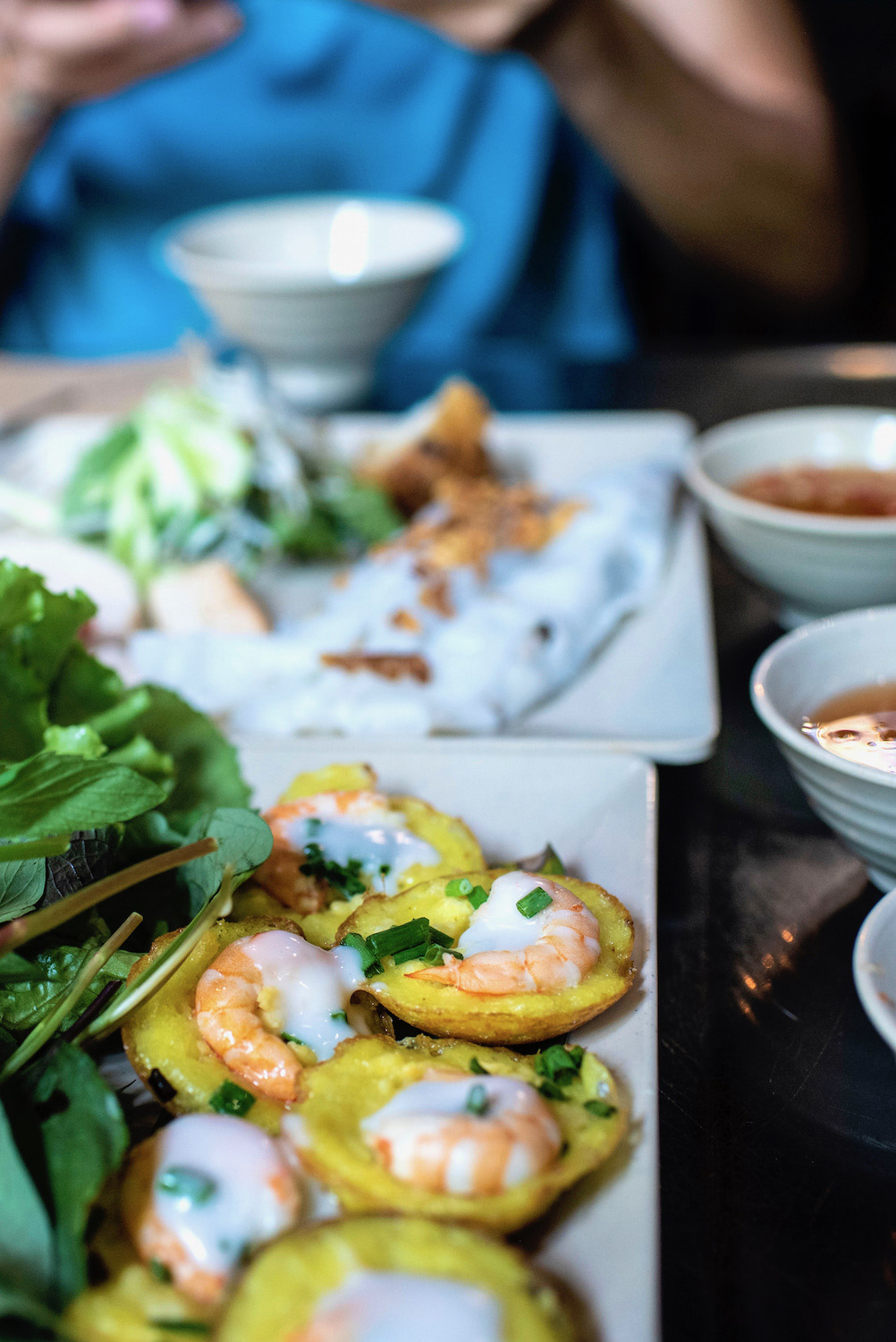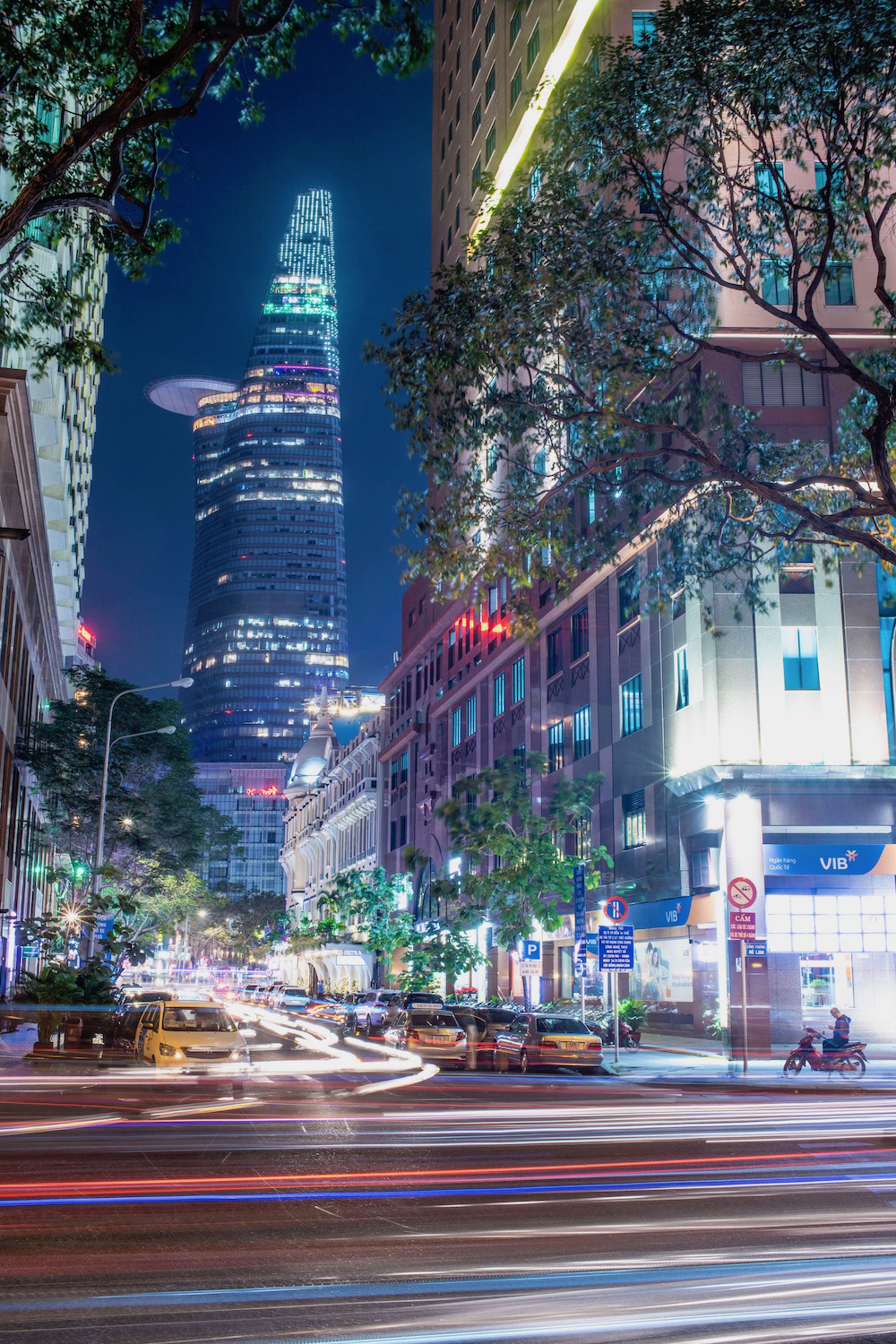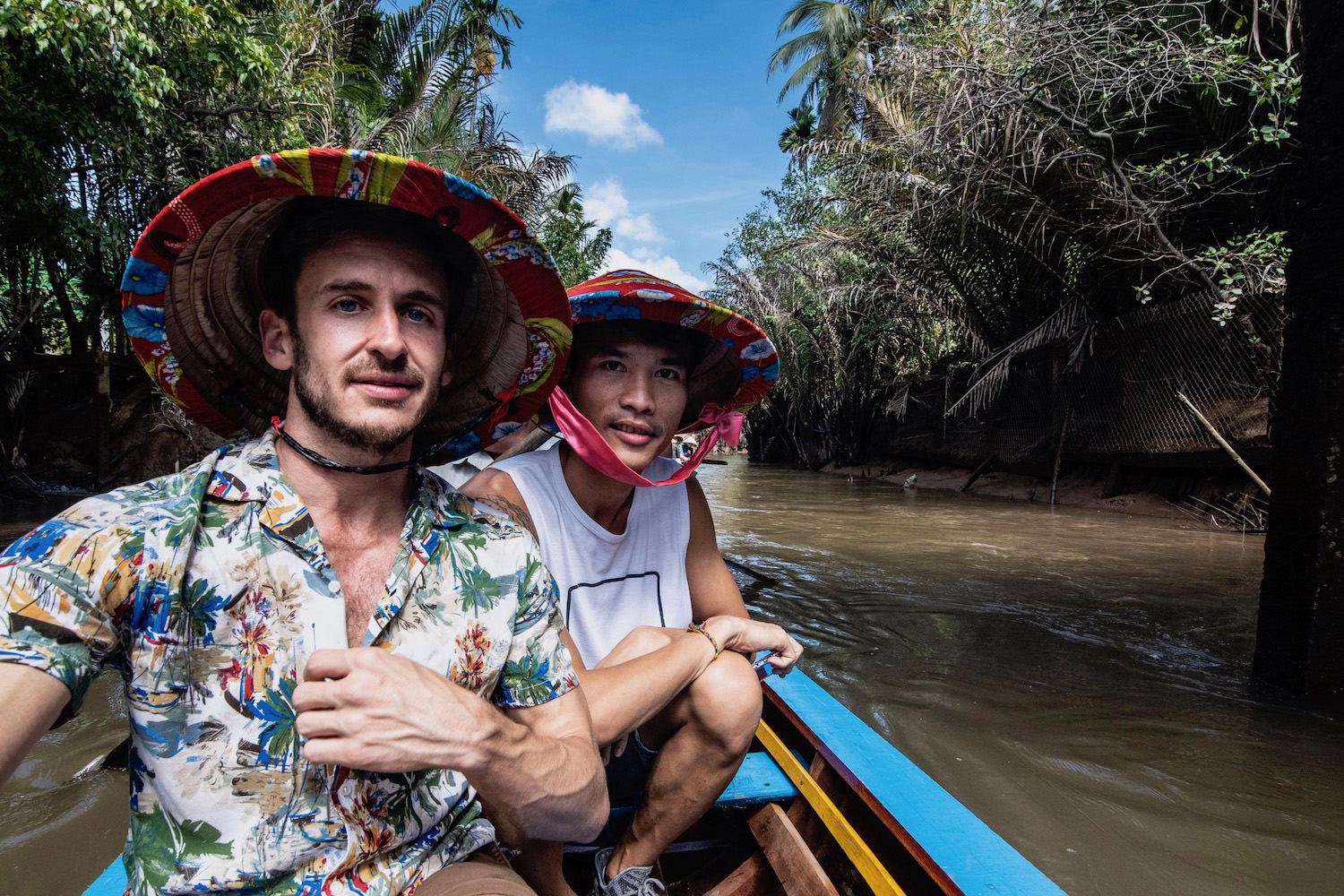 Alternatively, you could travel far outside the city, either on Mekong Delta tour from your hotel in Saigon, or by traveling to cities of the region for a night or two. The obvious choice here is Can Tho, which is the largest such city, though you could also visit Ben Tre province, which is more scenic even if it's not as populous and the city of My Tho, which is home to an impressive pagoda.
Mui Ne and Nha Trang
Assuming you start your Vietnam itinerary in Saigon, it must logically move north (unless, of course, you hop a flight southward to Phu Quoc island). The first stop along the way is Mui Ne, a beautiful part of the country that's also dripping with irony: While its main beach is so eroded it's had to be paved, massive sand dunes sit only 12 km up the coast.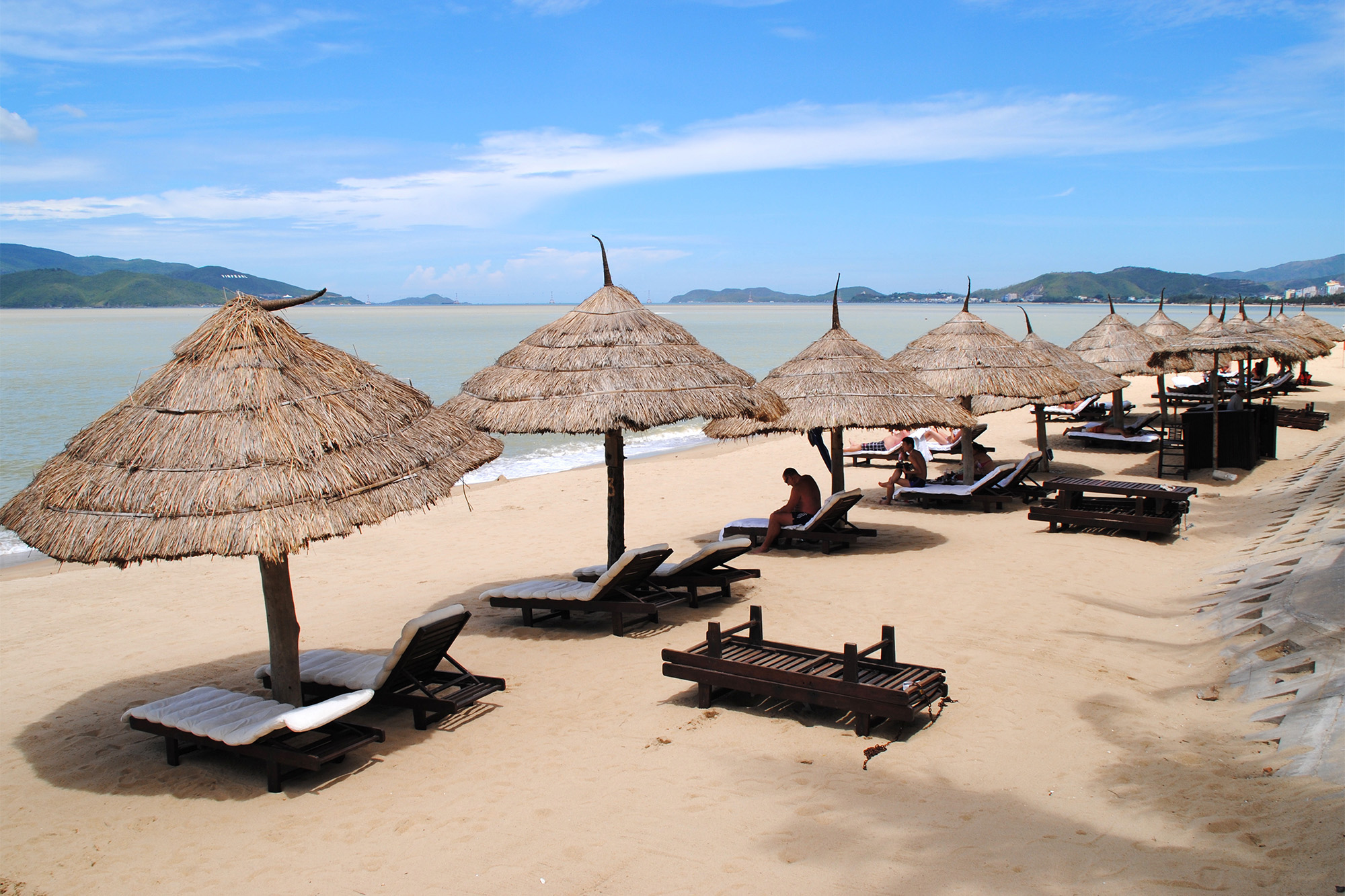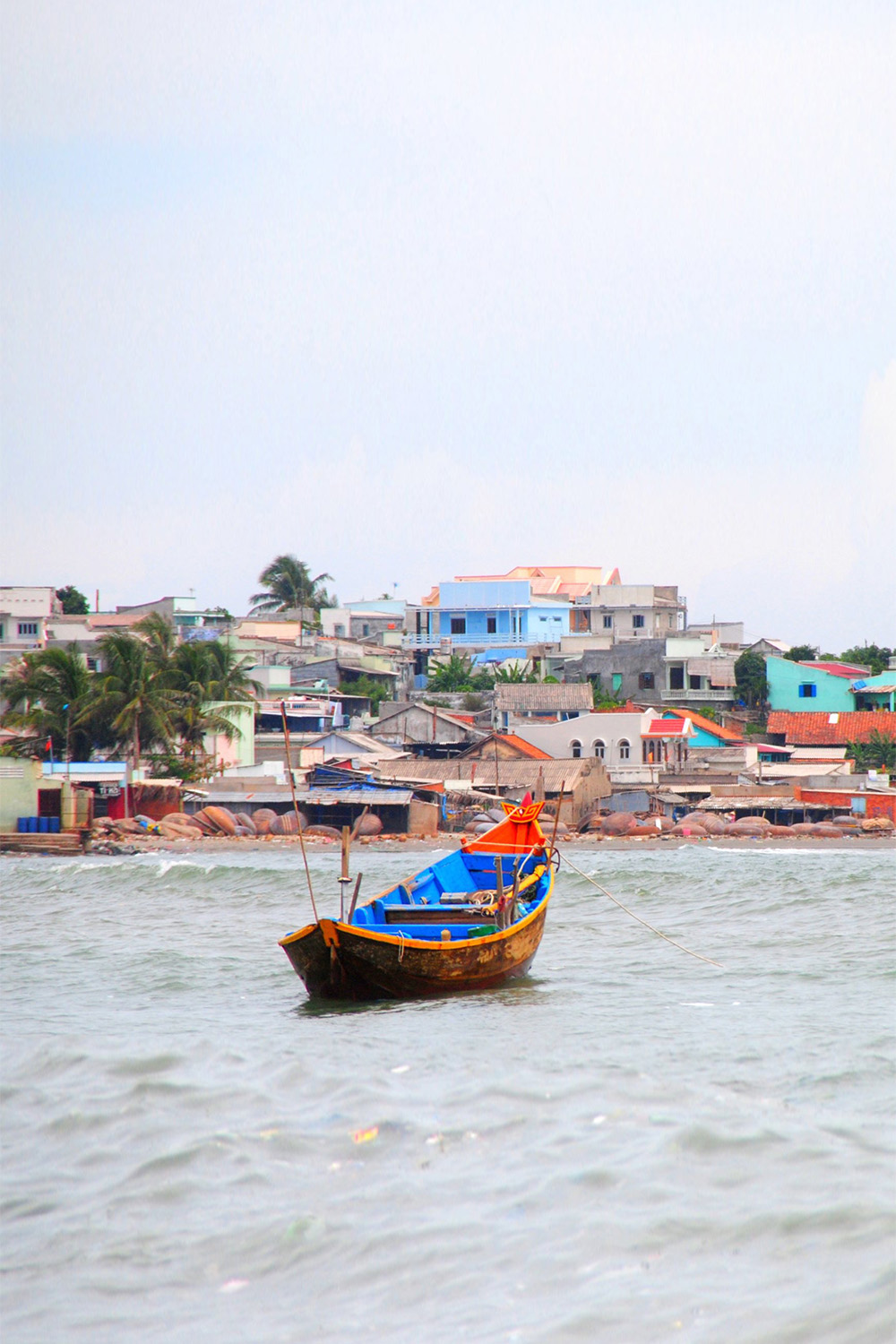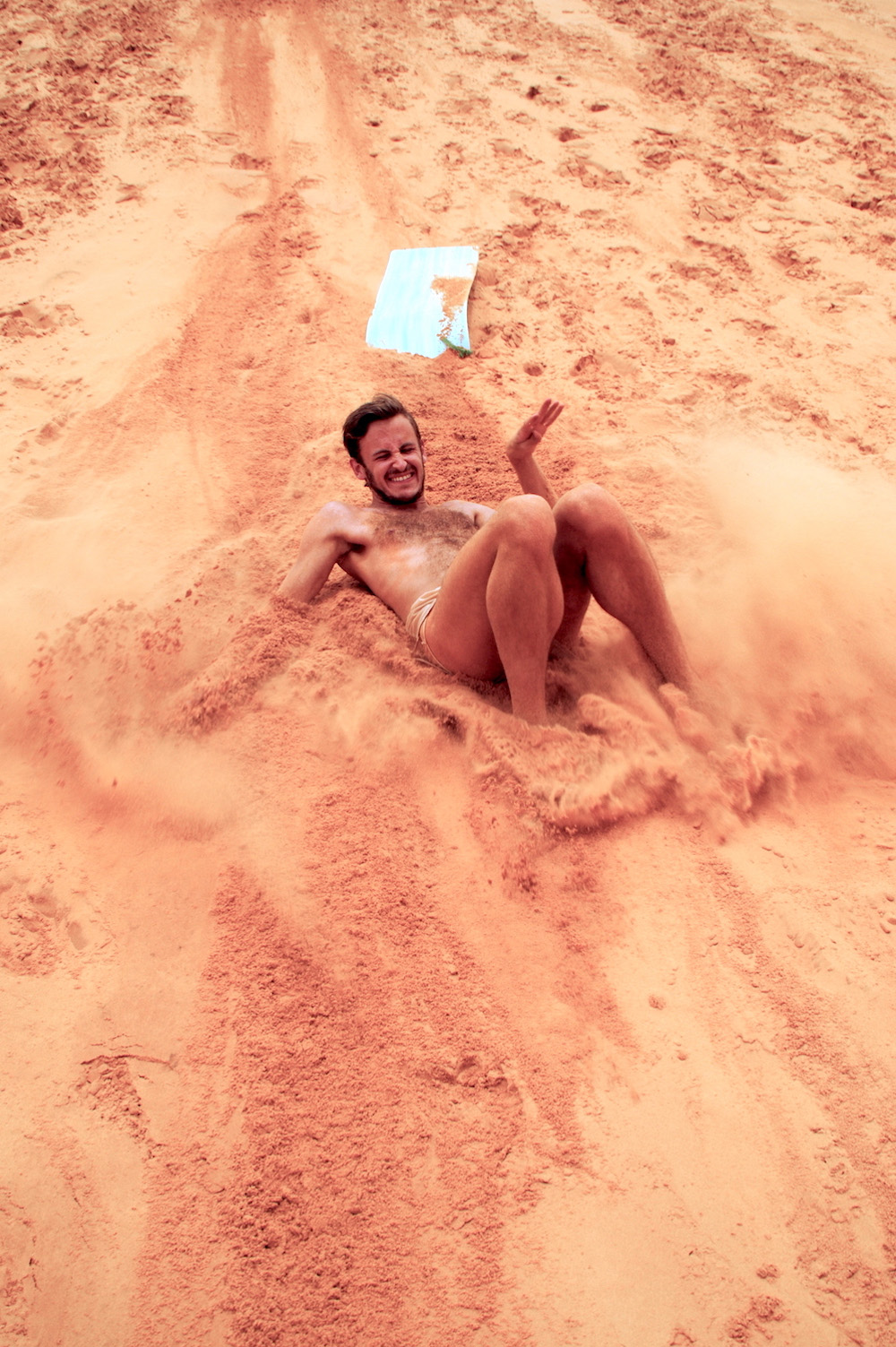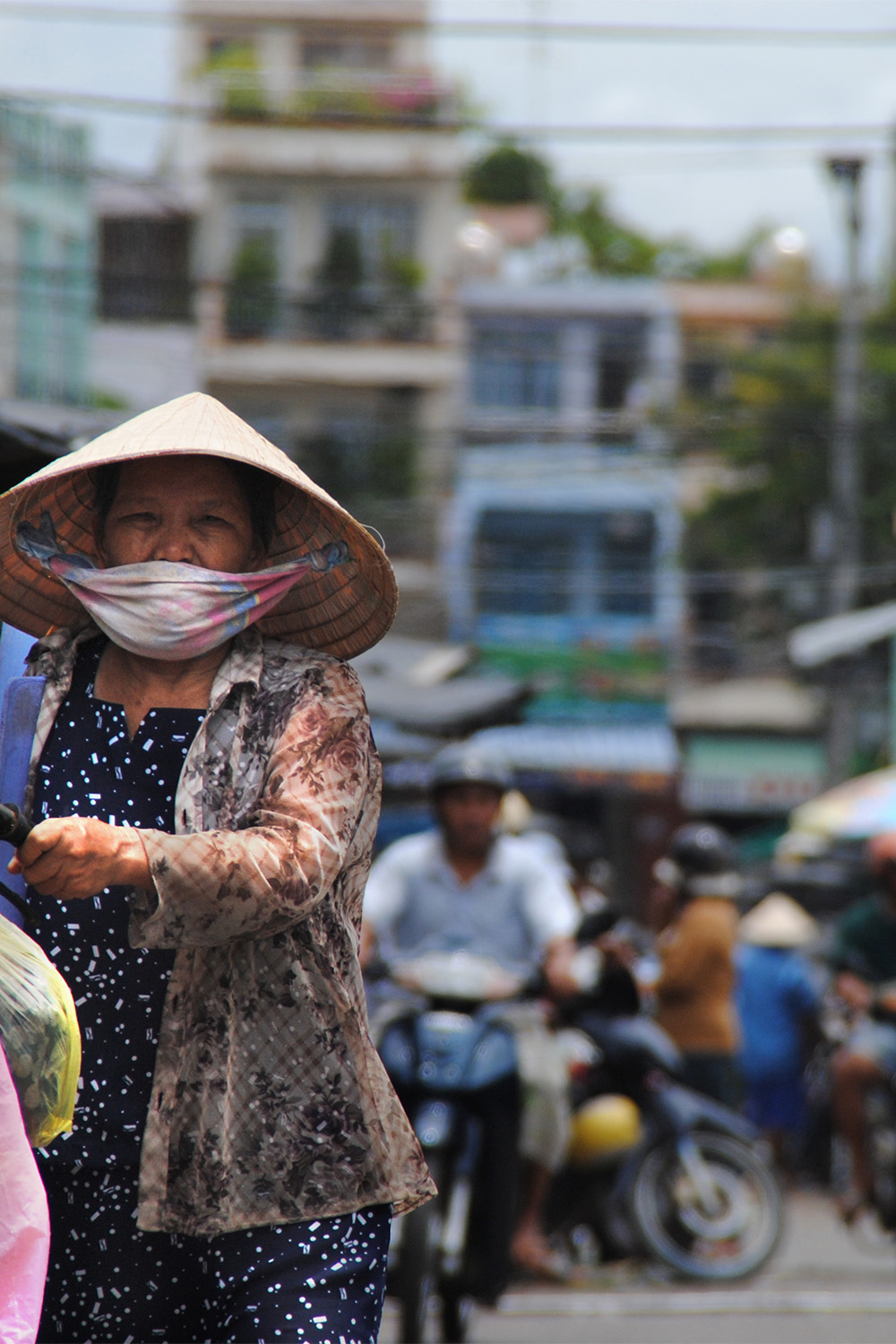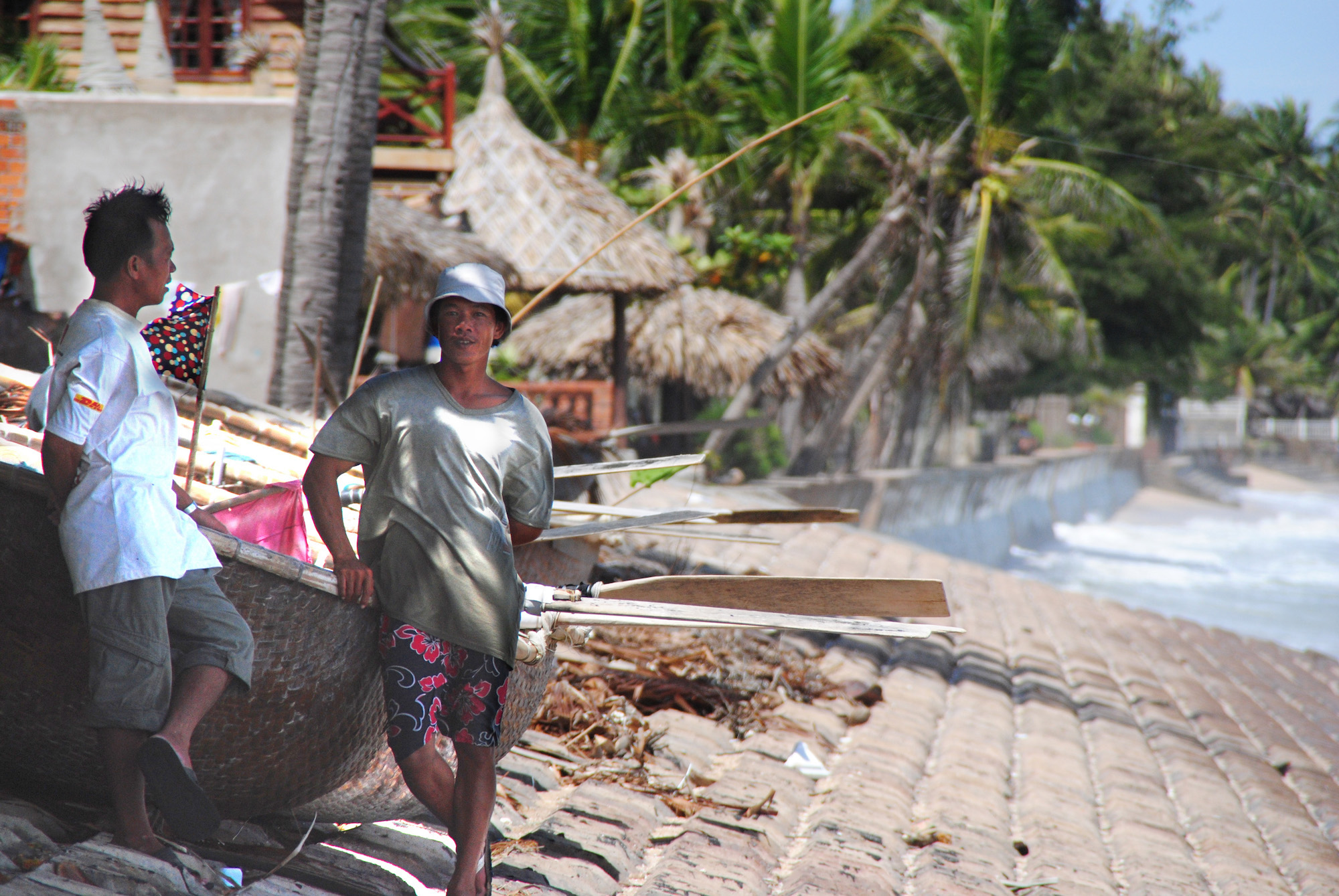 Another popular spot for Vietnam beaches is Nha Trang, a large city that's much farther away (at least if you travel by land) than it looks on the map. I'm not actually a huge fan of this city for a number of regions (this largely relates to how noisy the pounding nightlife you find here is), but it's a logical stop along the way if you're traveling up through south-central Vietnam by land, and don't plan to head inland to Dalat.
Da Nang, Hoi An and Hue
There are many, many things to do in Da Nang besides making excursions to French-colonial Hoi An and Imperial chic Hue, to the extent that I'd say this region offers the richest range of attractions in the entire country. Which is not to say you should shirk either of Da Nang's backup singers entirely, even if I'd say that Hoi An is slightly overrated in this day and age on account of its oppressive crowds. Note that your decision whether or not to visit central Vietnam will greatly impact how many days in Vietnam you end up spending.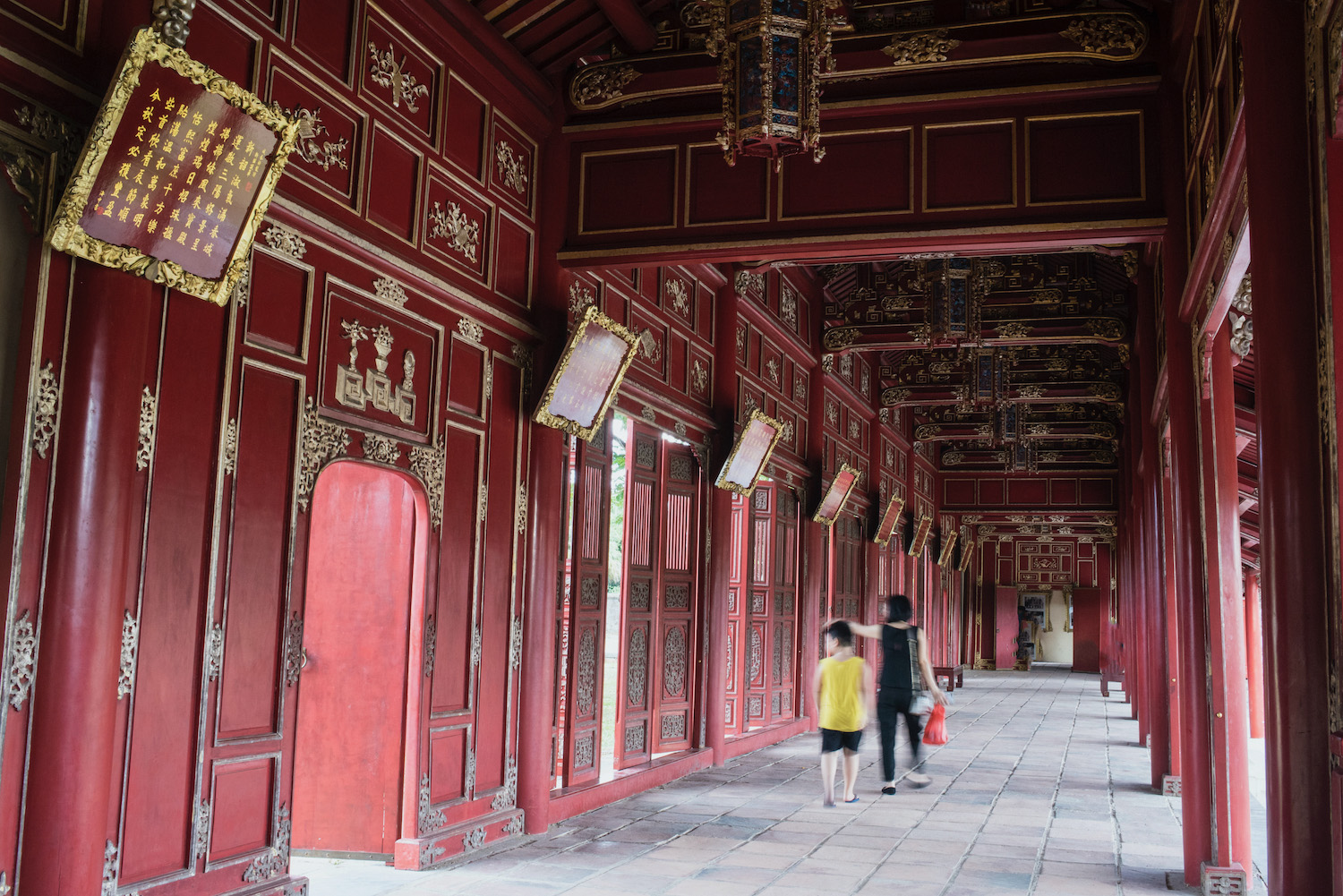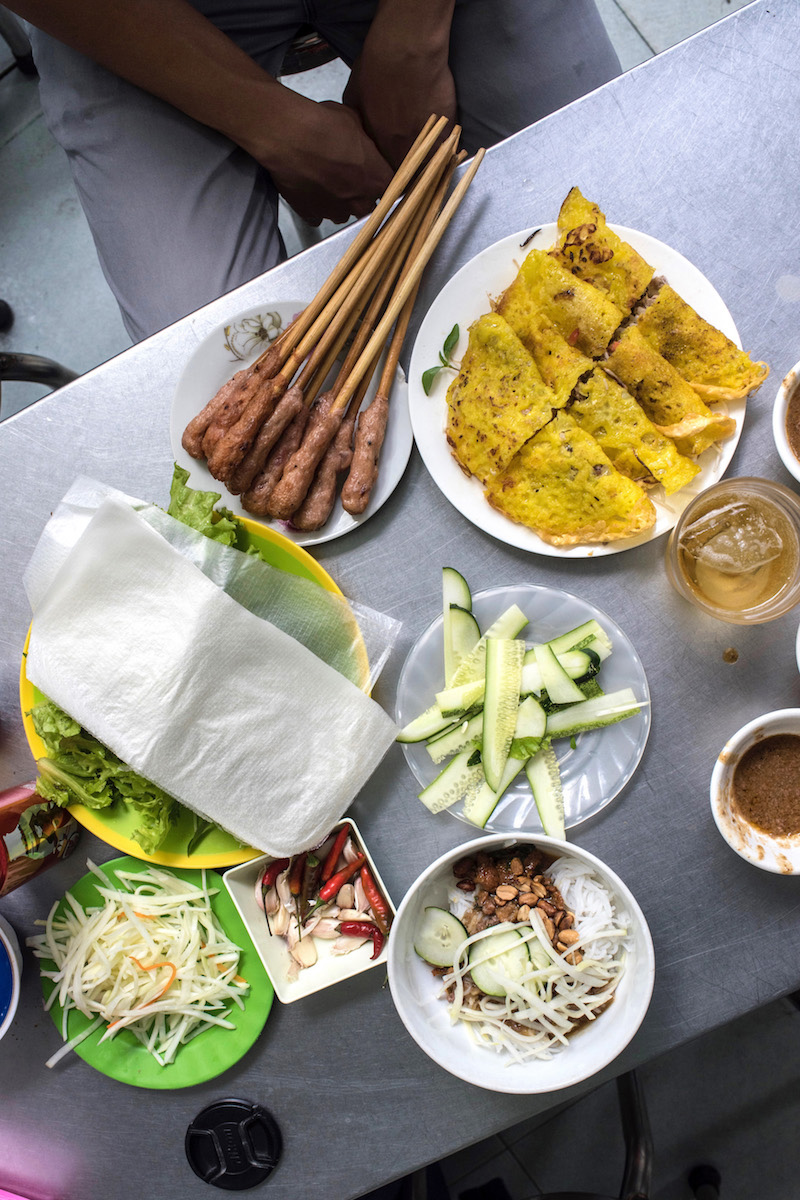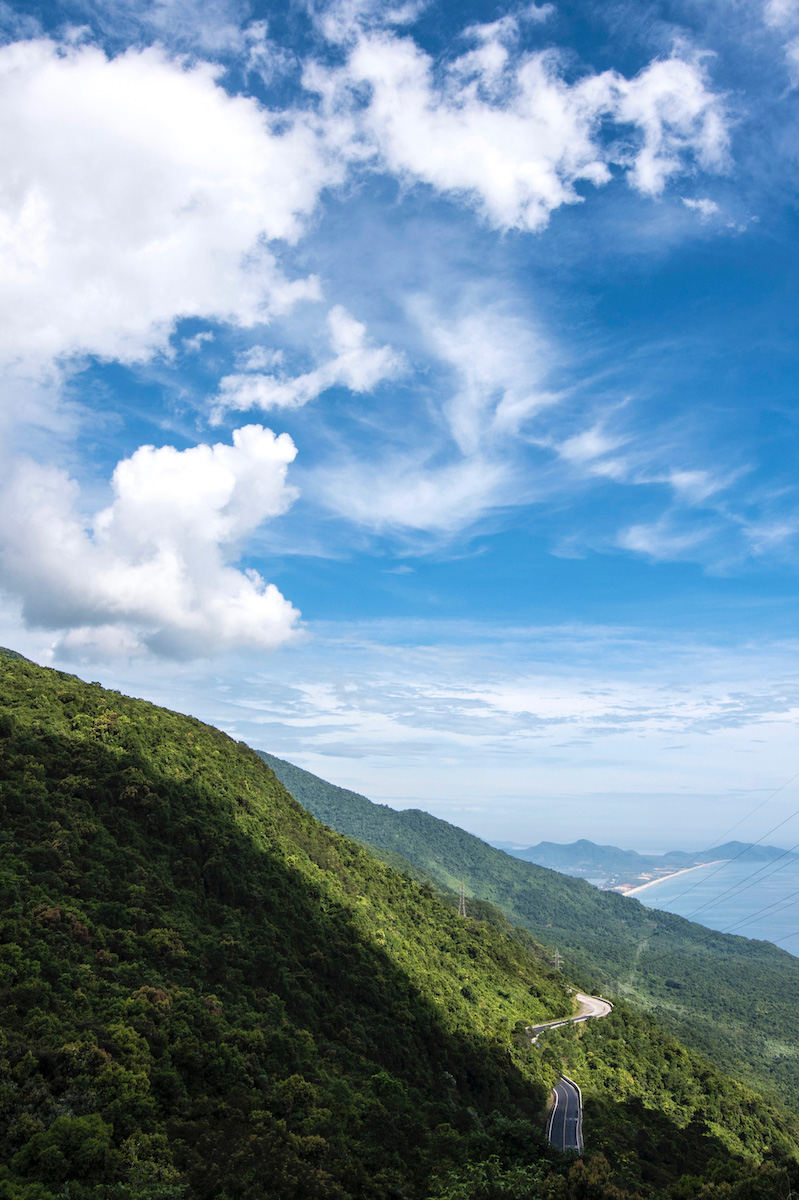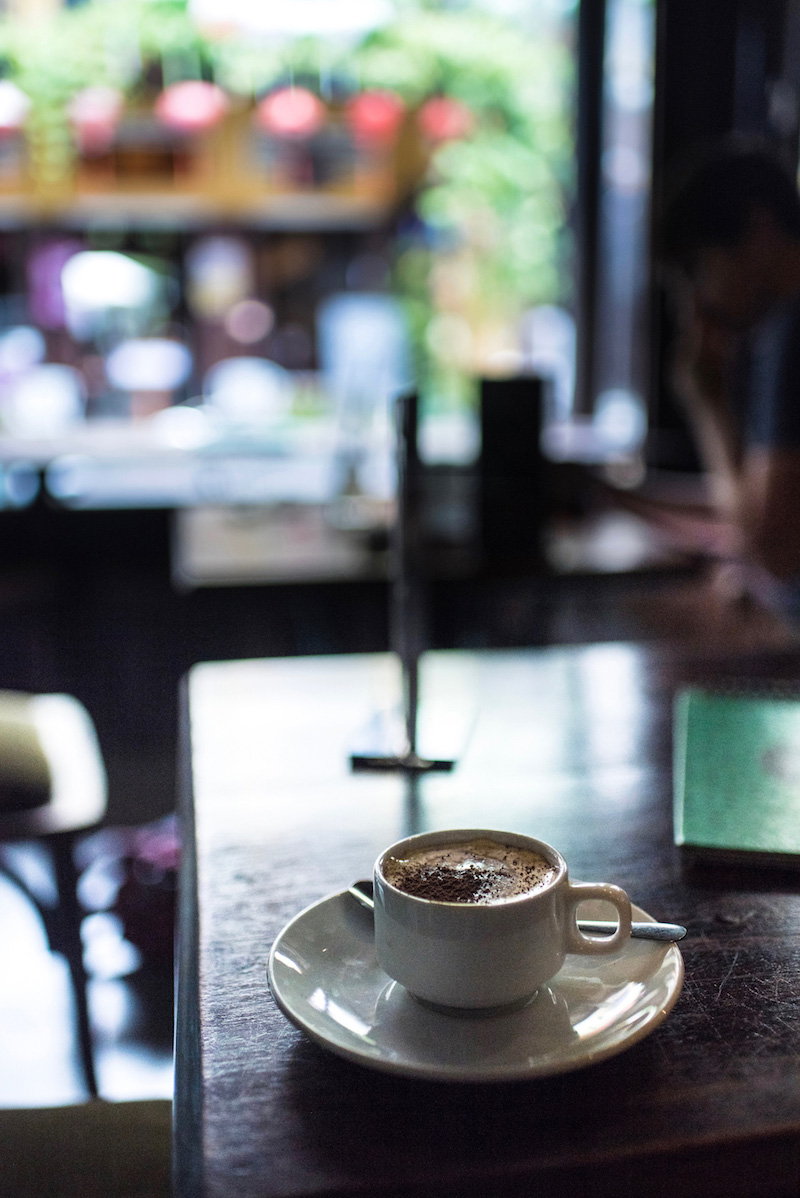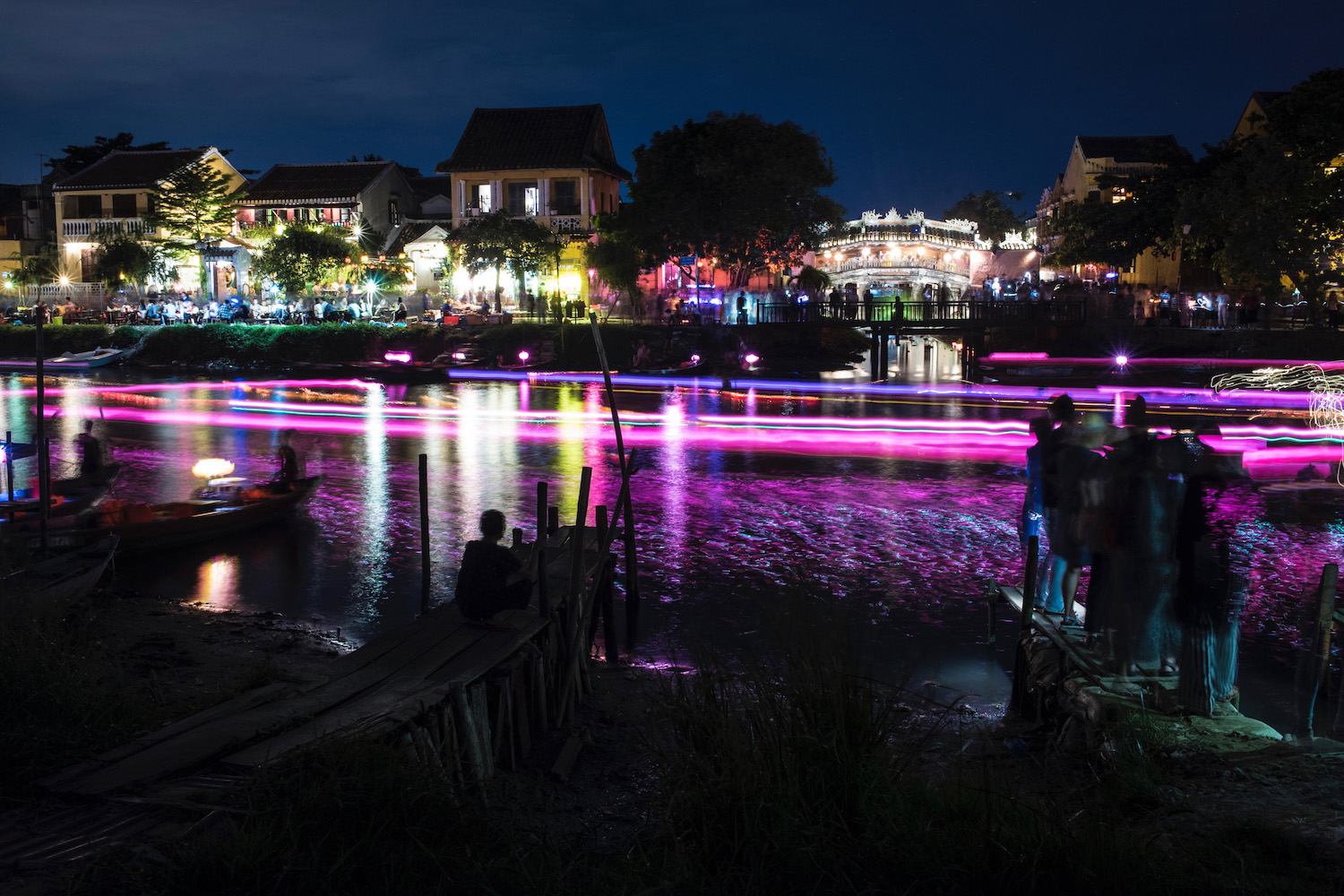 Rather, I'd say that you should devote between 5-7 days of your Vietnam travel plan to this part of Vietnam (i.e. the central coast) and divvy them up mindfully. You could even plan a demarcated central Vietnam itinerary! On paper, this would entail 2-3 days each in Da Nang and Hoi An and 1-2 days in Hue, though I'd personally recommend spending longer in Hue (which is as dripping in history as you'll be in sweat) and shorter in Hoi An, which is really only worth visiting for a few hours out of each day.
Hanoi and Halong Bay
Many travelers I meet dislike (or even hate) the Vietnamese capital, but in my opinion, the long list of what to do in Hanoi is superior to just about everywhere else in Vietnam. This is true, whether we're talking about mainstream attractions like Hoan Kiem Lake and the Temple of Literature, the sprawling Thanh Long Imperial Citadel or even the propaganda-y Ho Chi Minh Mausoleum.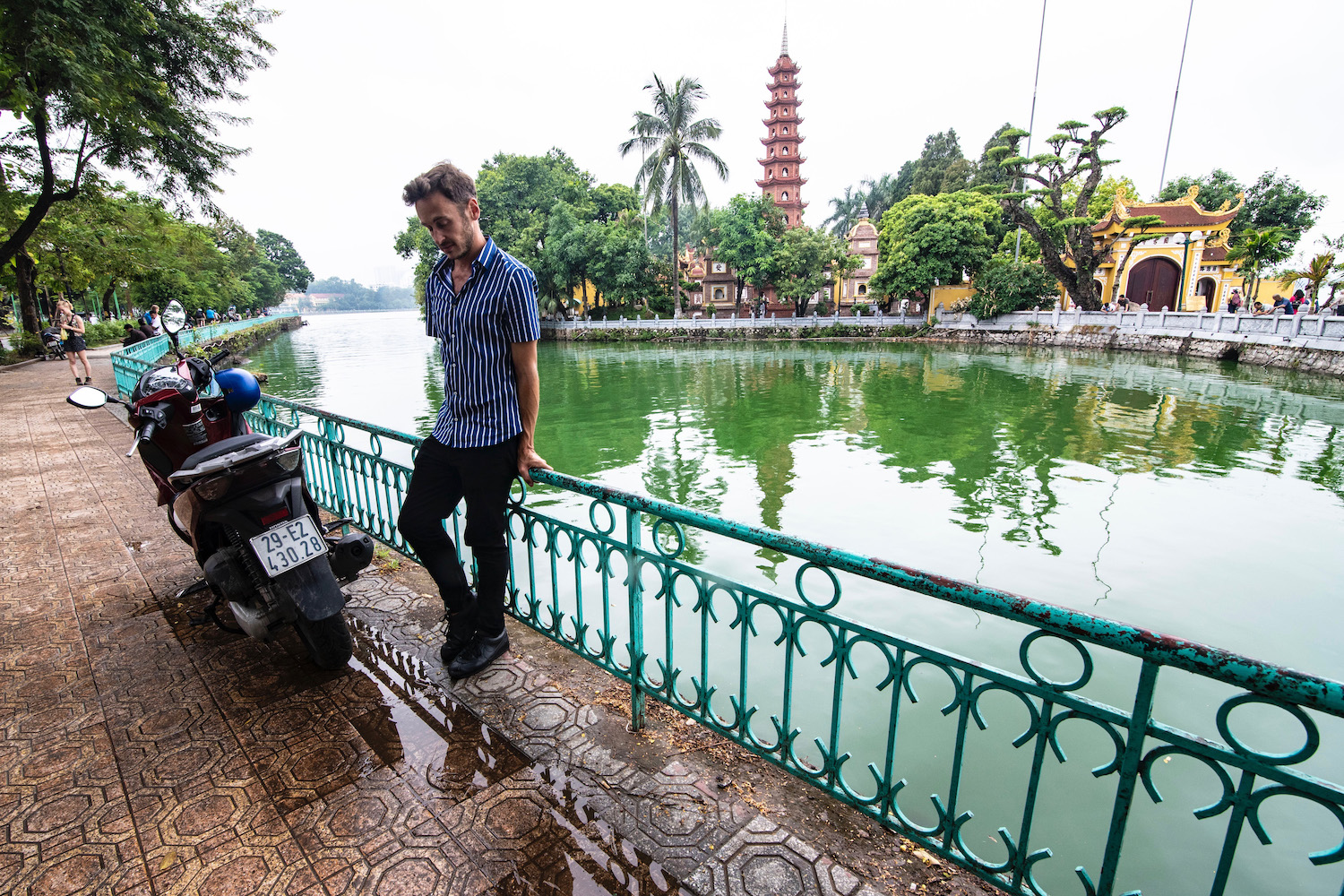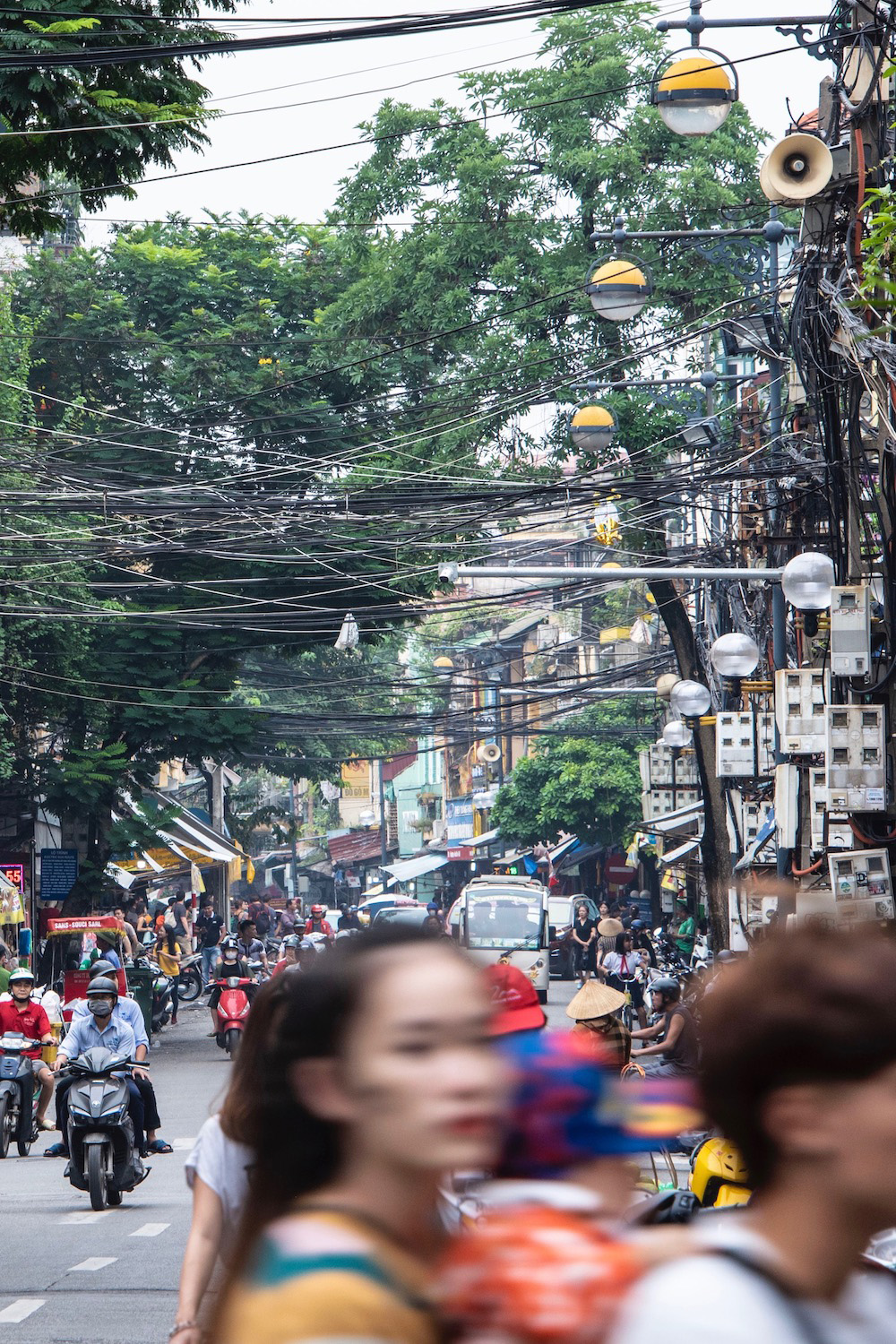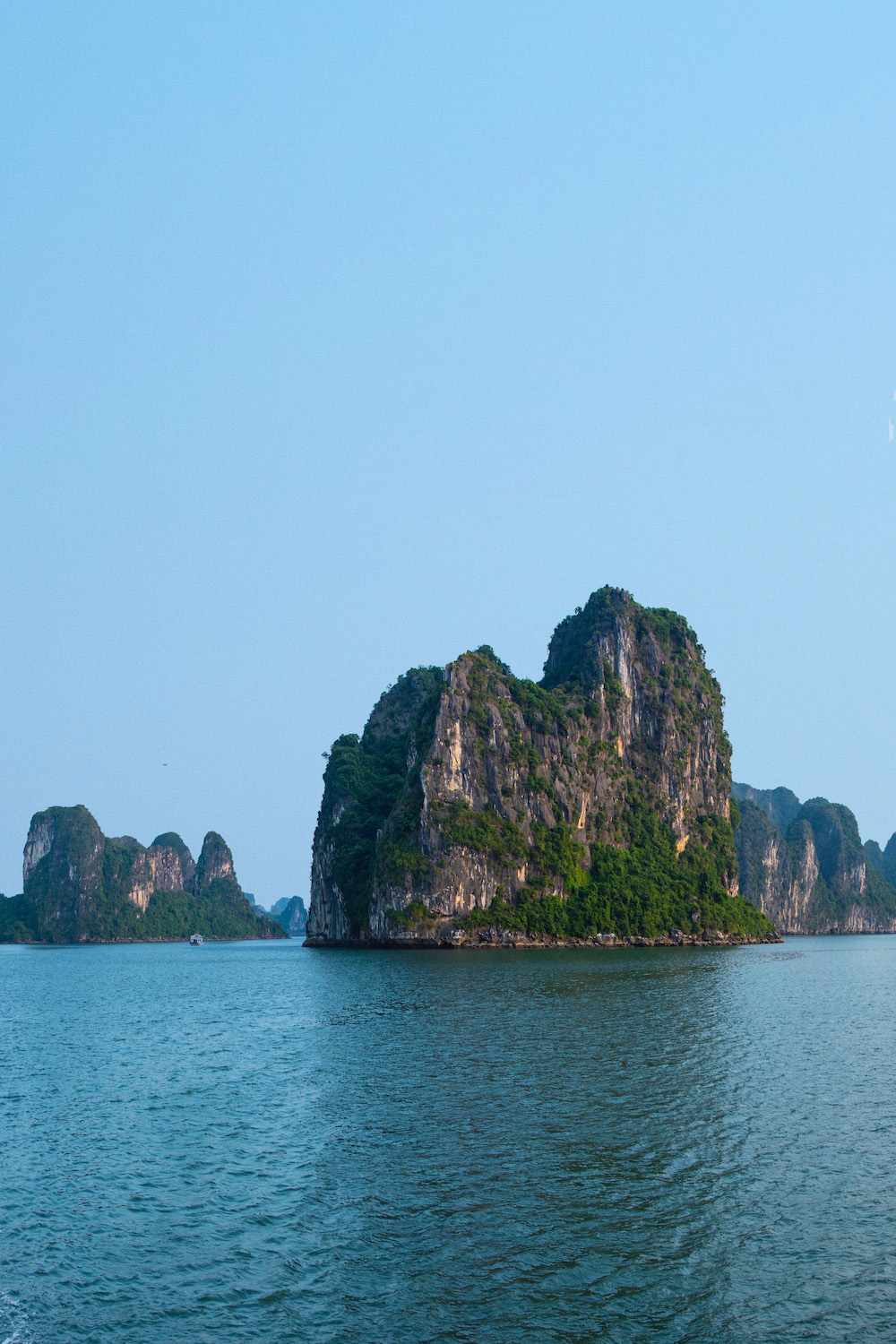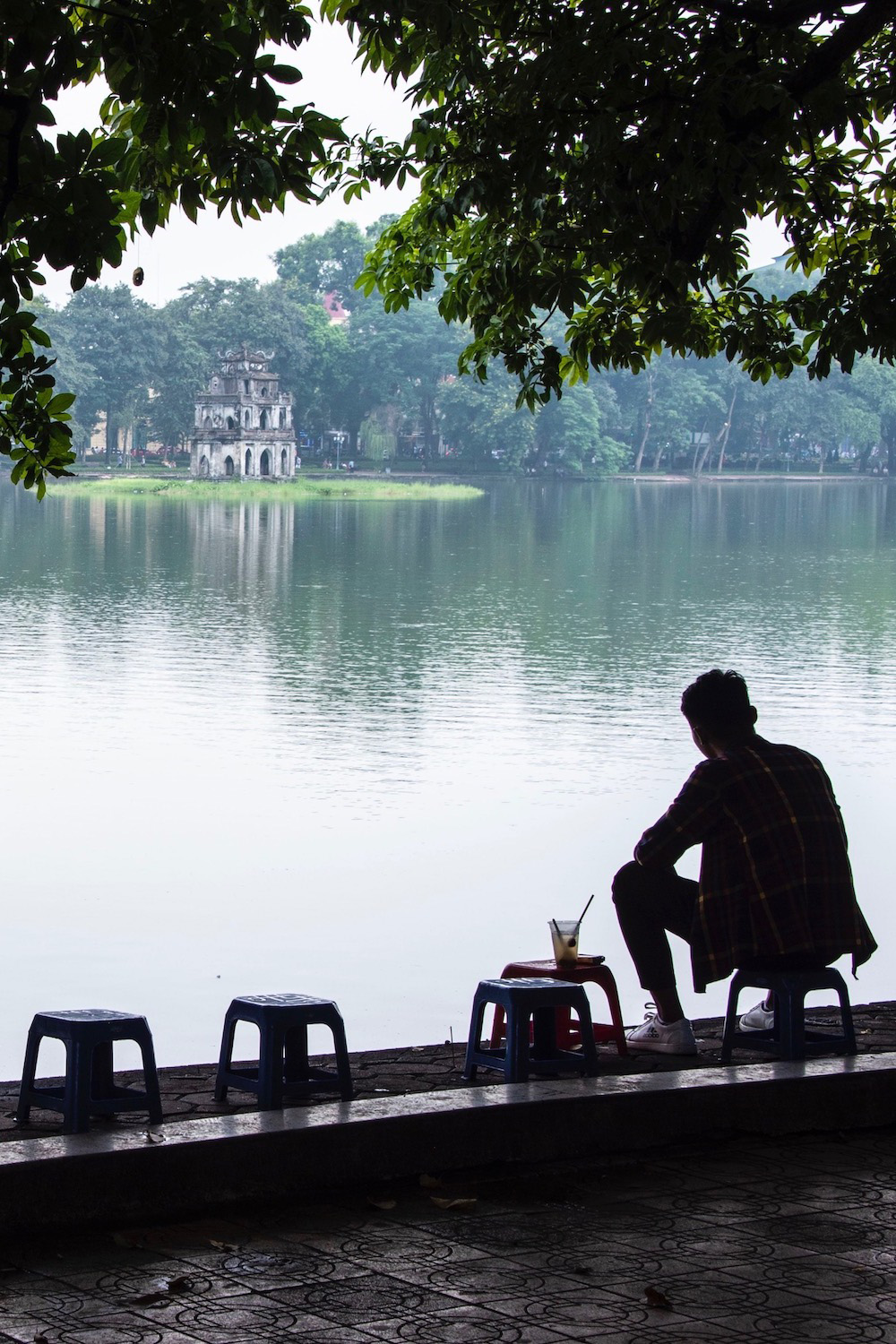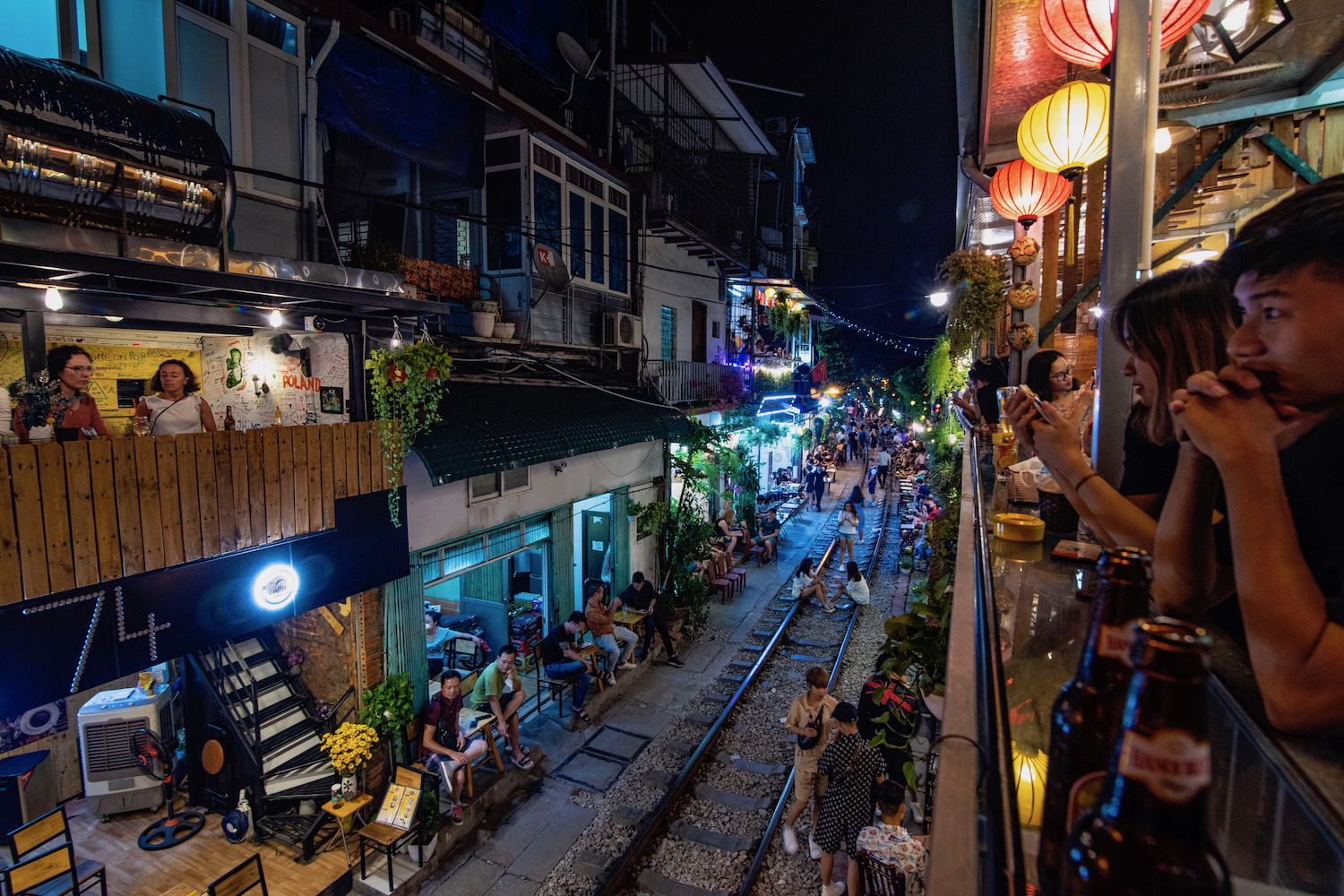 On the other hand, I've never quite felt that any Halong Bay tour lived up to expectations, whether when I took one almost 10 years ago (albeit from Cat Ba Island, rather than Haiphong or Halong cities) or in late 2019, when I took a Halong Bay "luxury" cruise. Instagram-worthiness notwithstanding, I actually feel like the rice terraces of Sapa (and, beyond that, the waterfalls of Cao Bang) are the most impressive natural attractions of an itinerary for Vietnam in the northern part of the country, by a relatively large margin.
How Long Should You Spend in Vietnam?
Many readers email me to ask how many days in Vietnam they should spend, and while my first reply about how long in Vietnam is always "you mean weeks, not days"—without exception—there is some variance therein. To be sure, while I personally like to spend about 3 weeks in Vietnam, especially on a first trip, many factors can influence the length and depth of your travel to Vietnam.
For example, if you want to focus on just one region of Vietnam (for instance, Hanoi and Halong Bay, as well as Sapa and maybe the Chinese borderlands), then 2 weeks in Vietnam might be sufficient. On the other hand, if you want to see all the main destinations I've spotlighted as well as some of the secondary and tertiary ones, you could require a month in Vietnam—or even longer!
Is Vietnam Worth Visiting?
Whether by reading my many Vietnam travel blog posts or based on what I've written here, you can probably tell that my feelings about Vietnam are somewhat mixed. While it's definitely an interesting country, and maybe even an underrated one, the experience of traveling in Vietnam can be frustrating—especially now that I'm in my mid-30s and have a much higher standard in general than I did when I visited Vietnam for the first time, during my mid-20s.
There are ways around this, of course, such as if you shorten your Vietnam itinerary (3 weeks is really too long for most travelers), or if you simply spend more to stay in nicer places and avoid frustration. Vietnam is definitely worth visiting, in conclusion, though whether or not it ends up rocking your world (and to what extent) is not something I can speak about with any specificity.
Other FAQ About Planning a Vietnam Itinerary
How much is a trip to Vietnam?
Vietnam is extremely affordable, whether you're a budget traveler or a luxury traveler. For example, it's easy to backpack through Vietnam for around 25-50 USD per day, while five-star hotels and private transport can be yours for between 100-200 USD per day. In spite of this seemingly broad range, most travelers can expect to spend anywhere between $375-700 per week of travel in Vietnam, not including the cost of flights to and from the country.
What's the best month to go to Vietnam?
Vietnam has different climactic zones, with the southern part of the country experiences a wet/dry monsoon climate, and the north more of a subtropical semi-temperate climate. On balance, I'd say most travelers will want to visit Vietnam in March, April, October or November, when the south is dry and relatively bearable (in terms of heat), while the north is still pleasant as well.
Is Vietnam safe for tourists?
On one hand, Vietnam is very safe for tourists. Petty theft notwithstanding, violent crime rates are much lower than in Africa, the Americans and even many parts of Europe. On the other hand, Vietnam presents other hazards, namely the potential for truly terrible traffic accidents, as well as mosquito-borne illnesses like Dengue fever (and, more rarely these days, malaria).
The Bottom Line
Seeking a Vietnam trip planner? Regardless of what shape your Vietnam itinerary ultimately takes (Spoiler alert: I imagine it'll be long and narrow like the country) or how long to spend in Vietnam (2 months in Vietnam isn't the right choice for everyone), planning it will be a lot easier if you've read all I have to say. Whether you start in Saigon or Hanoi, and whether you prioritize the beaches of Nha Trang and Da Nang or the highlands of Dalat and Sapa, Vietnam is a country that will surprise you, and lure you back even when you thought it wouldn't—trust me, I know. Speaking of which, I'm hankering to get another trip to Vietnam in motion. If this sounds good, hiring me for planning a trip to Vietnam is a great way to get it going.