Many travelers feel disappointed or even anxious when they learn they need a Vietnam visa to enter the country. I've talked to several people who have gone so far as to skip Vietnam because the thought of applying for a visa in advance of travel stressed them out so much. (Don't worry my non-Western readers—I schooled them on how for citizens of some countries, visas are a part of basically every trip!)
I also explained to them that getting a Vietnam visa on arrival was one of the easiest, most painless things to sort out, and encouraged them to give Vietnam another go in the future. Here's how to get apply for a Vietnam visa online, then pick it up once you arrive at a Vietnamese port of entry.
Vietnam Visa Requirements
First thing's first. While the phrase "Vietnam tourist visa on arrival" has become part of the travel lexicon in Southeast Asia, you can't just turn up at an airport or land border in Vietnam and gain entry to the country. You'll need to apply for the visa online through one of several online travel agencies, who will send you an "Approval Letter" you'll need to present when entering Vietnam.
Note that additional materials are required at the port of entry, such as two passport-sized photos and your "stamping fee," the amount for which I'll delve into specifically in a few paragraphs. Please note, before proceeding to instructions about how to apply for a Vietnam visa, that not all nationalities are eligible. While citizens of most major countries can get a Vietnam visa online, notable exceptions include Saudi Arabia and the United Arab Emirates.
Vietnam Visa Applicaton
Whether you're seeking a Vietnam visa for US citizens or other nationalities, the process is pretty straightforward. Some travel agencies even offer visa on arrival for people doing business in Vietnam, though I recommend contacting the agency directly before submitting the application or payment to make sure you actually quality.
In any case, you'll submit the Vietnam visa form, which will include personal information like your name and passport number, as well as how long you plan to stay in Vietnam, how many entries you require and your expected port of entry.
On that note, you should understand that a Vietnam visa on arrival is only possible for those who plan to arrive by air, and to the major airports of Da Nang, Hanoi and Saigon, as well as some secondary airports such as Nha Trang and Hai Phong, which serves the Ha Long Bay UNESCO World Heritage site.
Vietnam Visa Price
The initial Vietnam tourist visa fee depends on which visa you select and which agency you select. As of June 2018, typical prices are around $15 for a one-month single-entry tourist visa, around $45 for a three-month multiple-entry tourist and around $55 for a one-year multiple-entry tourist visa, which is currently only available to citizens of the United States.
Upon arriving at a valid airport in Vietnam with your Vietnam visa approval letter in tow, you'll then need to pay the aforementioned stamping fee. This also varies depending on your visa type, and starts at $25 per person for a single-entry, one-month Vietnam tourist visa. Make sure to have this amount in USD cash when you arrive in Vietnam to avoid any complications at the airport!
Vietnam Embassy Visa
The Vietnam visa process is simple when you apply online, but what about at the Embassy? In my opinion, once you remove the hassle of actual having to go to a Vietnamese foreign mission in person, it's actually not much more stressful, though applying online is obviously your best bet if it's possible.
Keep in mind that if you do go to the Embassy (for example, if your visa type isn't supported by online applications, or if your country isn't privy to the Vietnam visa on arrival scheme), the Vietnam Embassy visa fee is often higher than the one you'd pay online. Contact your local Vietnamese embassy or consulate for more particulars according to your situations.
Vietnam Business Visa
If you are traveling to Vietnam for work, be it for employment with a local company or to engage in commercial activities, you will need a Vietnam business visa. Entering Vietnam on a tourist visa and then taking part in business is a violation of the law, so make sure to learn about Vietnam business visas in advance.
Did you know, for example, that six-month and one-year Vietnam business visas are not currently available? This is according to Myvietnamvisa, which is one of the leading resources for all sorts of travelers to Vietnam who seek visas in advance of their travels.
The Bottom Line
Getting a Vietnam visa on arrival is easy, though it does require some preparation. Once you've successfully completed the process, you'll realize that while Vietnam's is not the simplest among visas for Southeast Asia travel to obtain, it's also not the hardest. Whatever your situation, make sure to clear up any uncertainties with the travel agency who processes your visa before your trip. Or, leave a comment below and I'll do my best to answer you quickly and accurately. Bon voyage!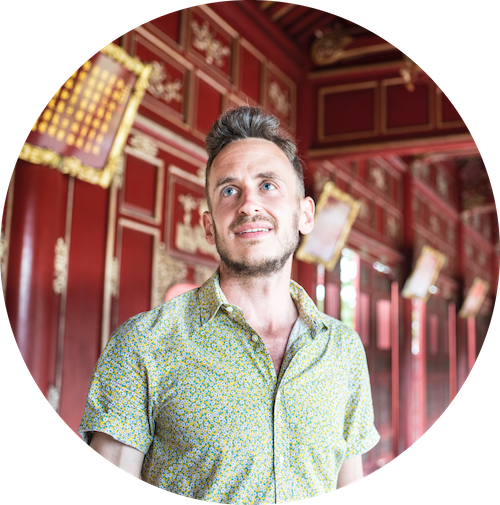 informs, inspires, entertains and empowers travelers like you. My name is Robert and I'm happy you're here!