Creating a Switzerland itinerary can be a daunting task, given how many variables are involved in visiting the Land of Chocolate. What time of year do you plan to visit, and how long do you want to stay? Do you want to speed down the slopes of the Swiss Alps, or bathe in private infinity pools at luxury hotels near their peaks? Which language do you want to speak? How much can you afford to spend?
I've been to Switzerland nearly a dozen times over the past decade, and while my recommendations aren't comprehensive (my best friend is Swiss, and we've spent at least as much of our time here drinking weisswein as we have exploring the best places to travel in Switzerland), they are carefully curated. Even if you don't follow this Switzerland itinerary exactly, it's an alluring place to start, whether you want to see Switzerland in a week or you have longer.
A Splendid Switzerland Itinerary — tl;dr Version
There are as many things to do in Switzerland as there are postcard-quality Alpine vistas, but these are some of my favorites from over the years:
Spend a few days in cosmopolitan Zurich

Make friends with Bern's namesake bears
Ski or hike in the Swiss Alps
Ride a train through Switzerland's most beautiful glaciers
Say "Buongiorno" to Italian-speaking Ticino
Take day trips to towns and villages throughout Switzerland
Don't stress yourself out over the Matterhorn
Staying in the area a while? After you complete your Switzerland itinerary, make sure to check out my recommendations for 2 months in Europe (or longer).
Practical Matters
When to Visit Switzerland
The best time to travel to Switzerland depends entirely on what you want to do here. If you want to be outside for any reason other than skiing, visit between June-August. Ski season lasts half the year, but the best snow can be found in January and February. Switzerland can be wet year round, but unless you're prepared to go inside at a moment's notice, visiting outside of the months I've just mentioned can be a risky proposition for your Switzerland vacation itinerary.
Where to Stay in Switzerland
Switzerland hotels are both uniformly expensive (more on that in a few paragraphs) and uniformly high quality. From boutique-style city properties like Hotel du Théâtre in Zurich or The Bristol in Bern, to simple Ticino albergos like Locarno's Caffe Bar Pozzo, you're pretty much guaranteed a clean, safe and well-appointed place to stay whether you pay for luxury or not. Of course, there's plenty of over-the-top opulence to be found in Switzerland, including Park Hotel Vitznau in the heart of the Swiss Alps. Where to stay in Switzerland isn't a huge issue because everywhere you find is high quality!
How to Get Around Switzerland
Trains in Switzerland are very, very good, and the Switzerland Travel Pass offered by SBB is a truly amazing deal. However, having been able to travel by car to most of the places I've explored in Switzerland, I can attest to the beauty of being able to go where you want, when you want during your best Switzerland itinerary. The majority of Swiss cities and towns are walkable, though even the smallest places tend to have bus systems if you can't go by foot for whatever reason.
Money, Costs and Communication
Many people search the web for information on budget travel in Switzerland, but this is a ridiculous notion. Even with a free place to stay, I spend at least 50-100 Swiss francs per day; double this amount (at least) if you need accommodation or transportation. Like a few other things in Switzerland that should be expensive, Swiss SIM cards and data plans are relatively affordable, though Wi-Fi is prevalent enough that you won't die without one.
Places to Visit During Your Switzerland Itinerary
Zurich and Vicinity
I imagine that many a Switzerland itinerary will begin in (or around) Zurich—and not just because mine always do. The proverbial "downtown Switzerland," Zurich as convenient as it is cosmopolitan, and makes as great a base for day trips as it does a destination in and of itself.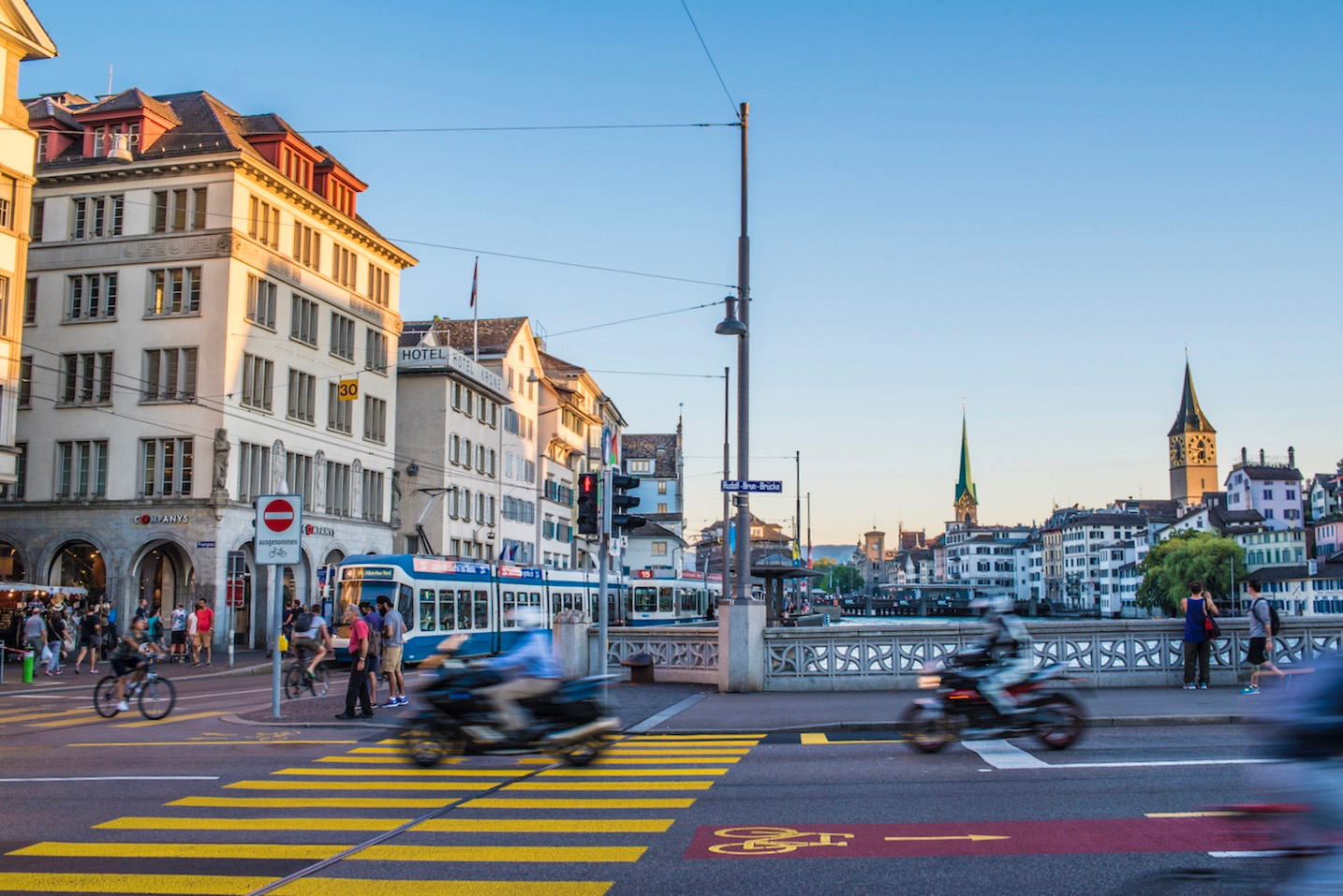 City attractions like the Fraumunster and Grossmunster churches make lists of where to travel in Switzerland, even for travelers who don't explicit plan to visit the city, while nearby towns like Baden and Dietikon make for compelling excursions. Baden, crowned by medieval Stein Castle, had been populated since Roman times; Dietikon is where you find the surrealistic Bruno Weber Park, one of the most interesting places in this Switzerland itinerary blog.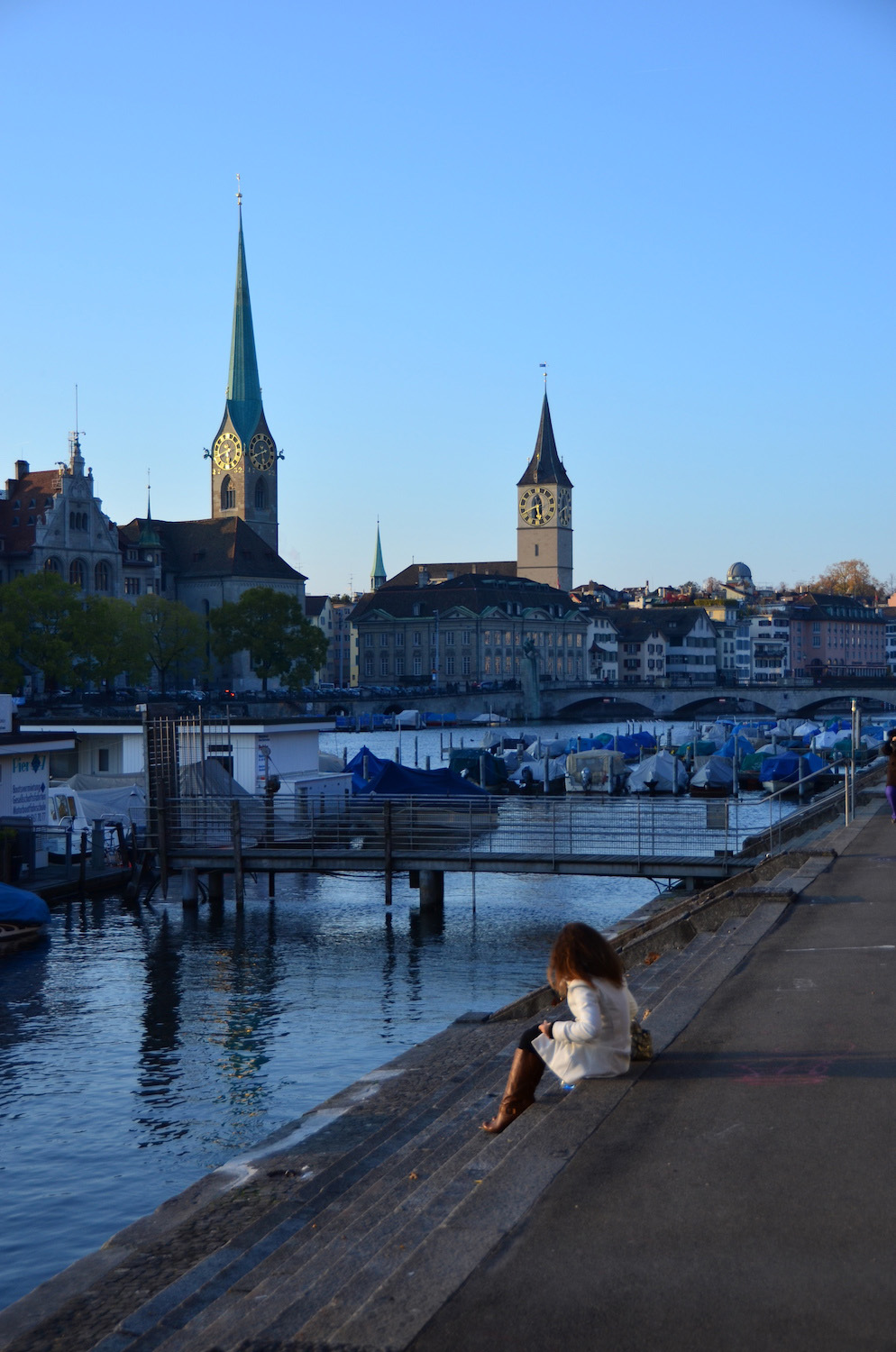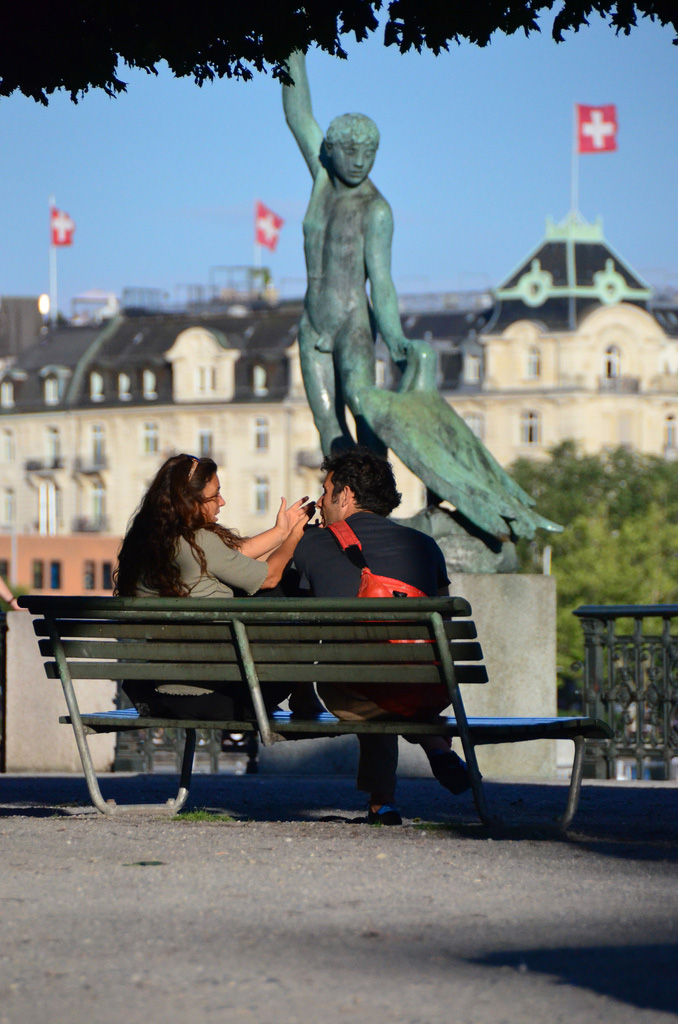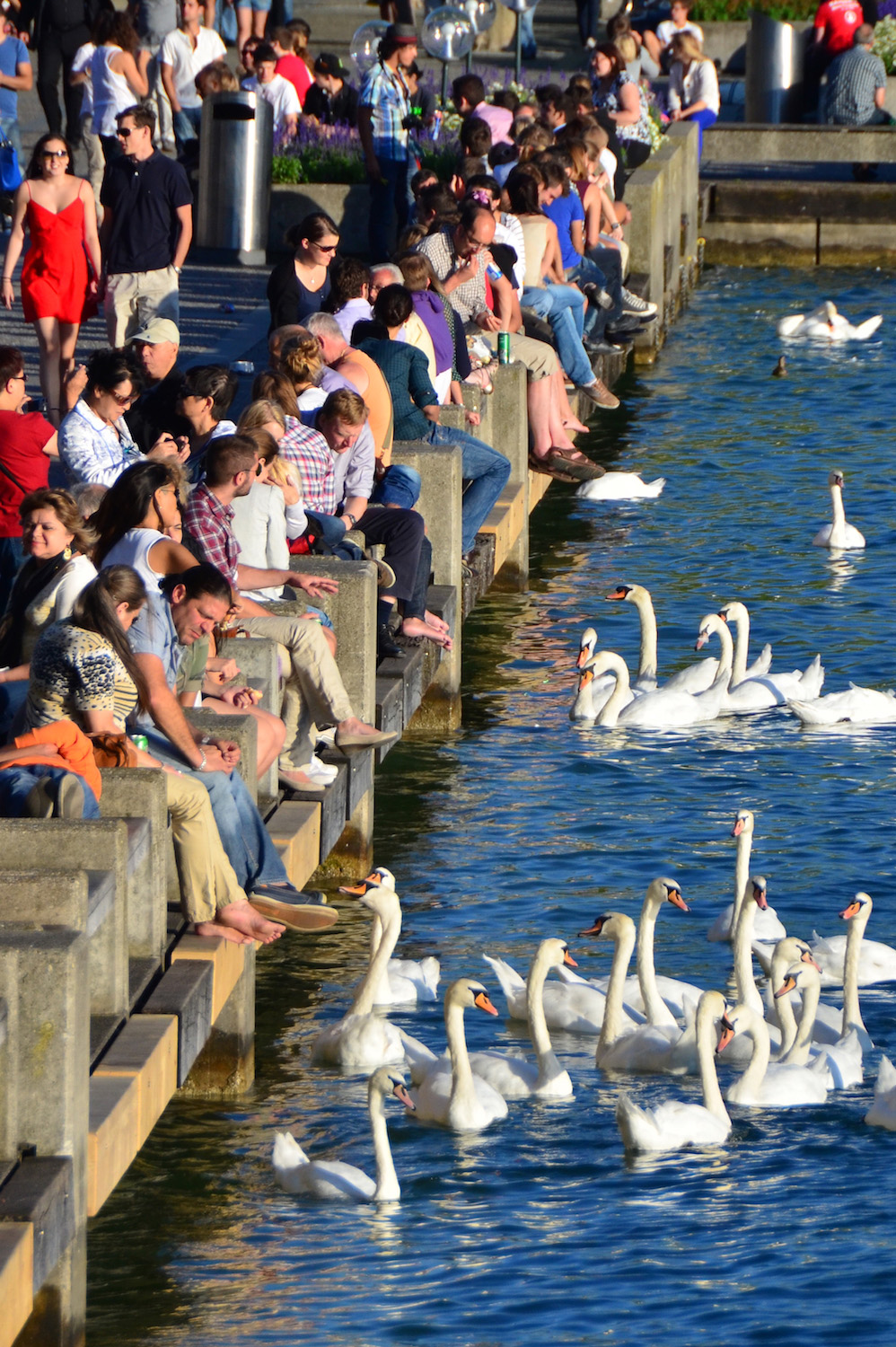 Another one of my tips for this Switzerland travel itinerary is to enjoy nature whenever and wherever you can. This could be within Zurich's city limits, whether you have a glass of wine along the Limmat, or another type of refreshment along the shores of Lake Zurich. Zurich is also an easy afternoon trip to Rheinfall, the largest waterfall in Europe.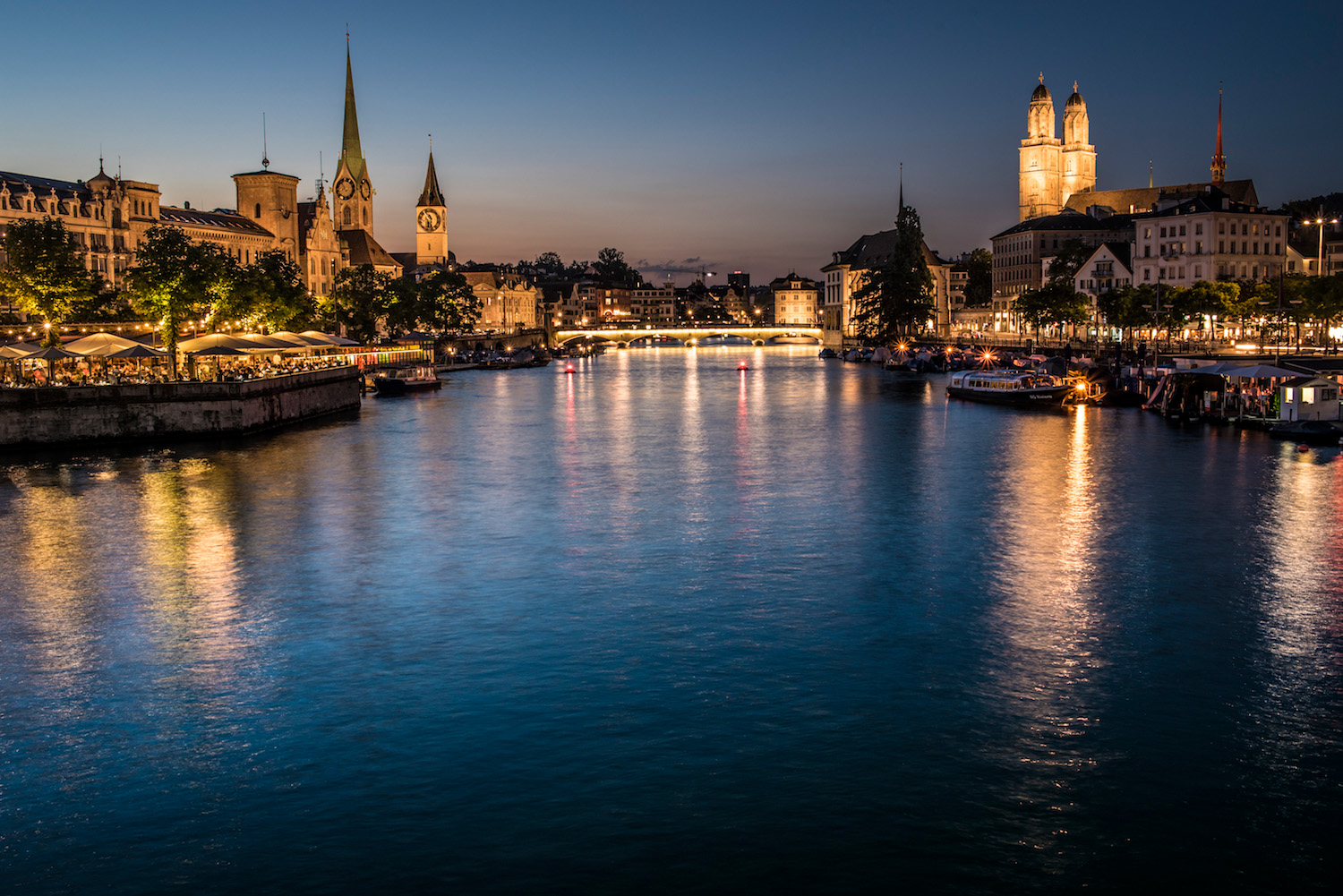 If you plan to do more than layover at Kloten Airport, make sure to check out the Zurich itinerary I've recently updated.
The Swiss Alps
Did you know that the Bern Switzerland bears you see in the center of Switzerland's capital are the city's namesake? I'd forgive you if not. Whether by the Bernese Alps in the distance, or the crystalline Aare River that flows through the city, Bern is a city that's surprisingly full of distractions.

To be sure, choosing the best places in the Swiss Alps is just as difficult a task, whether you select a specific region (like Bern or Lucerne, for example) or decide on a whim. Bianca's family has always been partial to places near Zurich, such as Melchsee-Frutt, Engelberg and Appenzell, though many travelers head immediately to famous mountain regions, most notably the Matterhorn (and nearby Zermatt). If you're planning a 1 week itinerary for Switzerland, keep in mind that the Alps are a lot bigger than they look, even in the larger-than-life pictures on this Switzerland travel blog—you might not have time to see everything you want!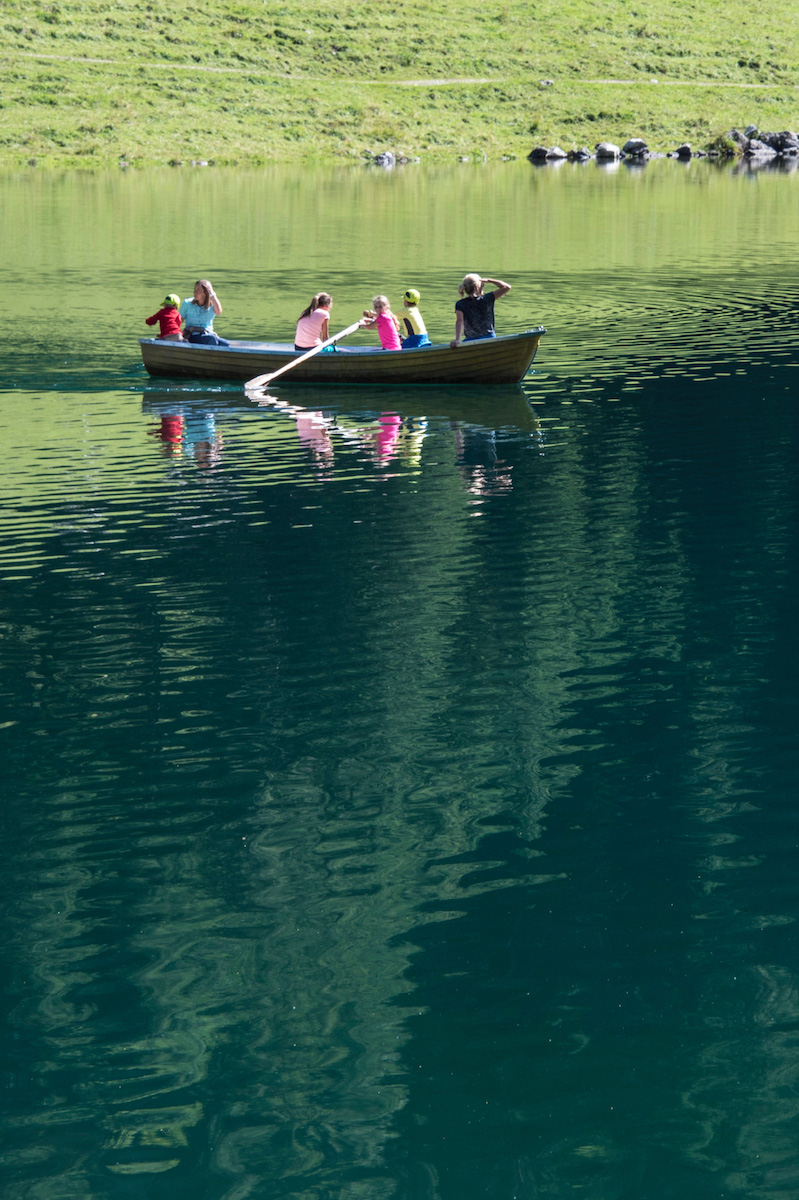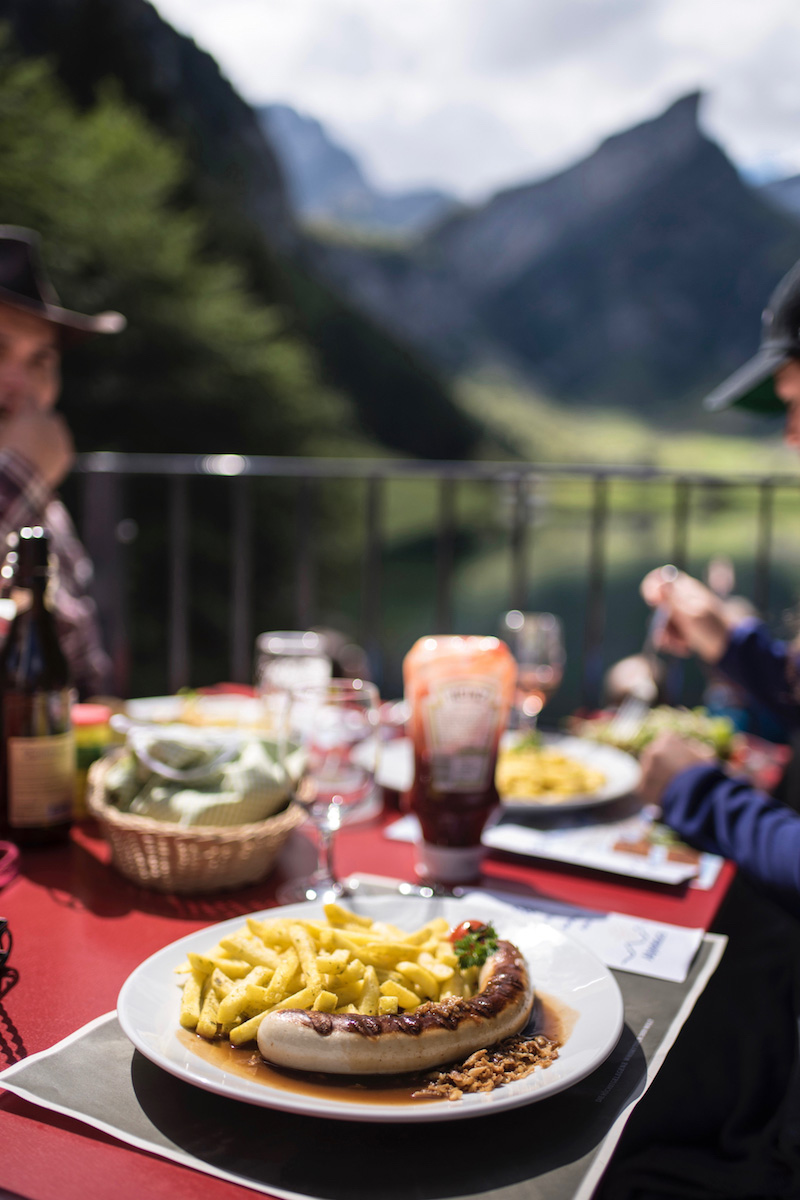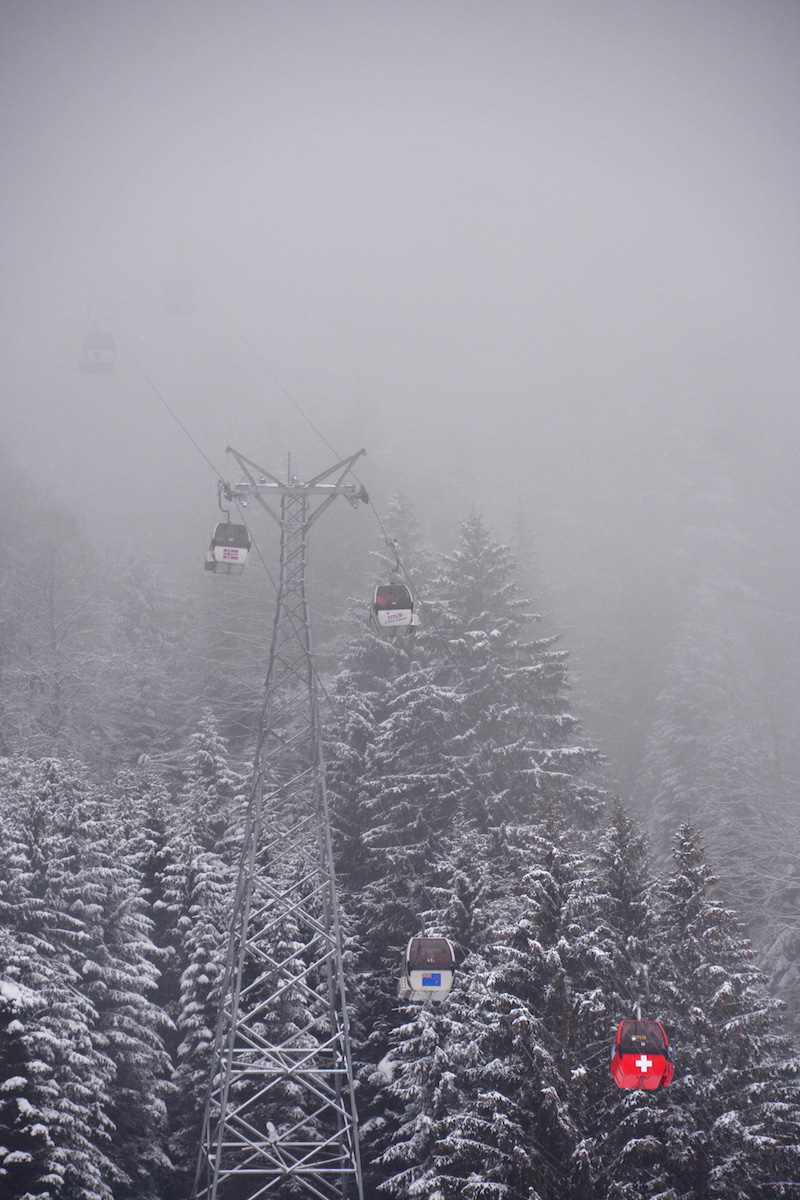 The thing is, Zermatt is quite far from Zurich (and Geneva, for that matter) and can eat up more of your 5 day Switzerland itinerary (if you only plan to visit for that long) than is worthwhile. The Matterhorn is notoriously fickle; Alpine scenes at the places I've visited above are arguably just as impressive.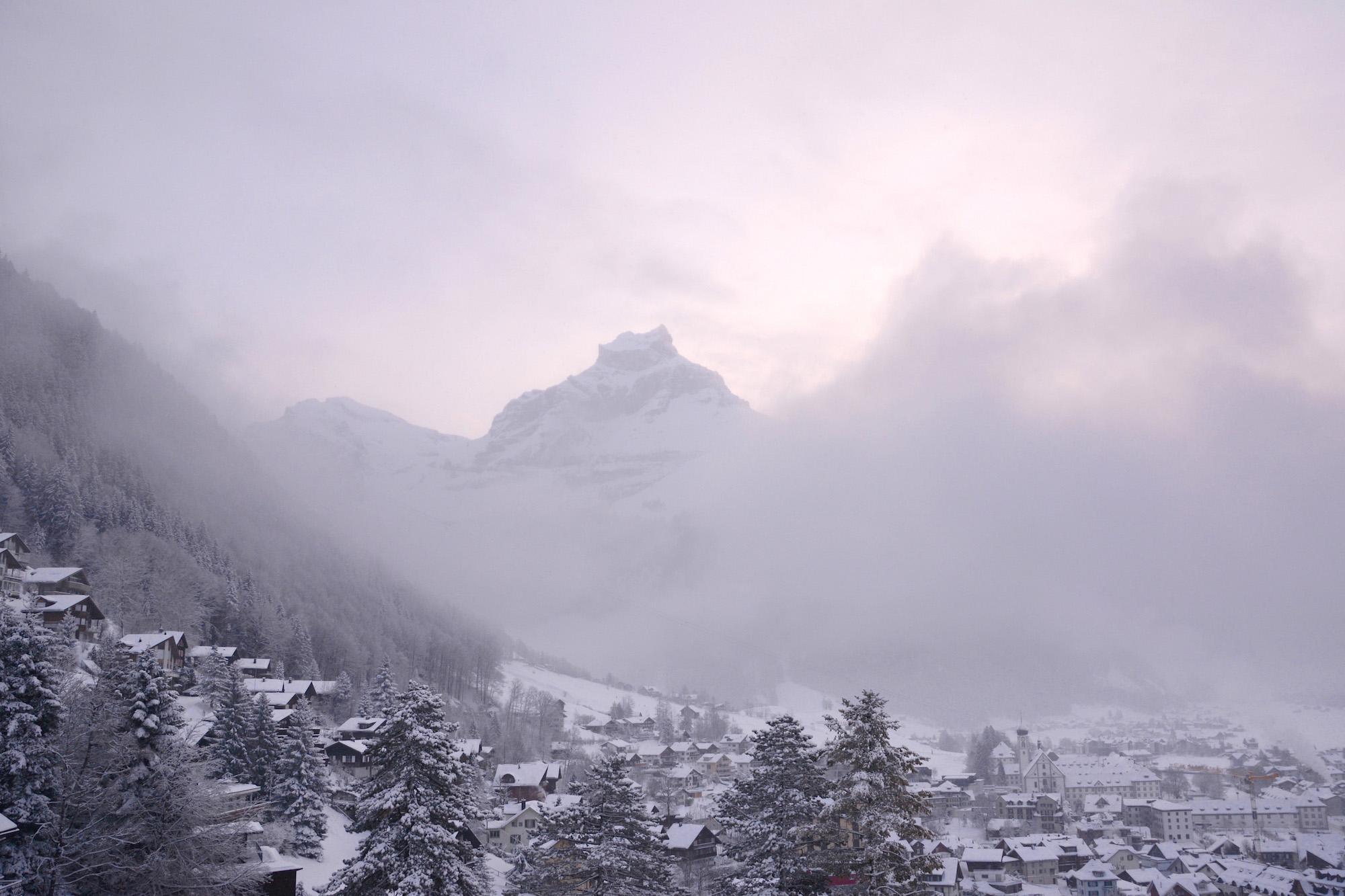 The season in which your Switzerland itinerary takes place will affect not only your experience in the Alps, but where you choose to go. The town of Verbier, for example, seems to be mostly a ski village, while I can't imagine visiting the part of Switzerland I'm about to mention outside of the hot, sunny summer.
Ticino: The Swiss Riviera
If your Switzerland travel plan doesn't include the Italian-speaking canton of Ticino, do what you can to change it. It took me nearly 10 years to make it to the place I now affectionately call the "Swiss Riviera," though in some ways this is a good thing—it's definitely more a 30-something destination than a 20-something one.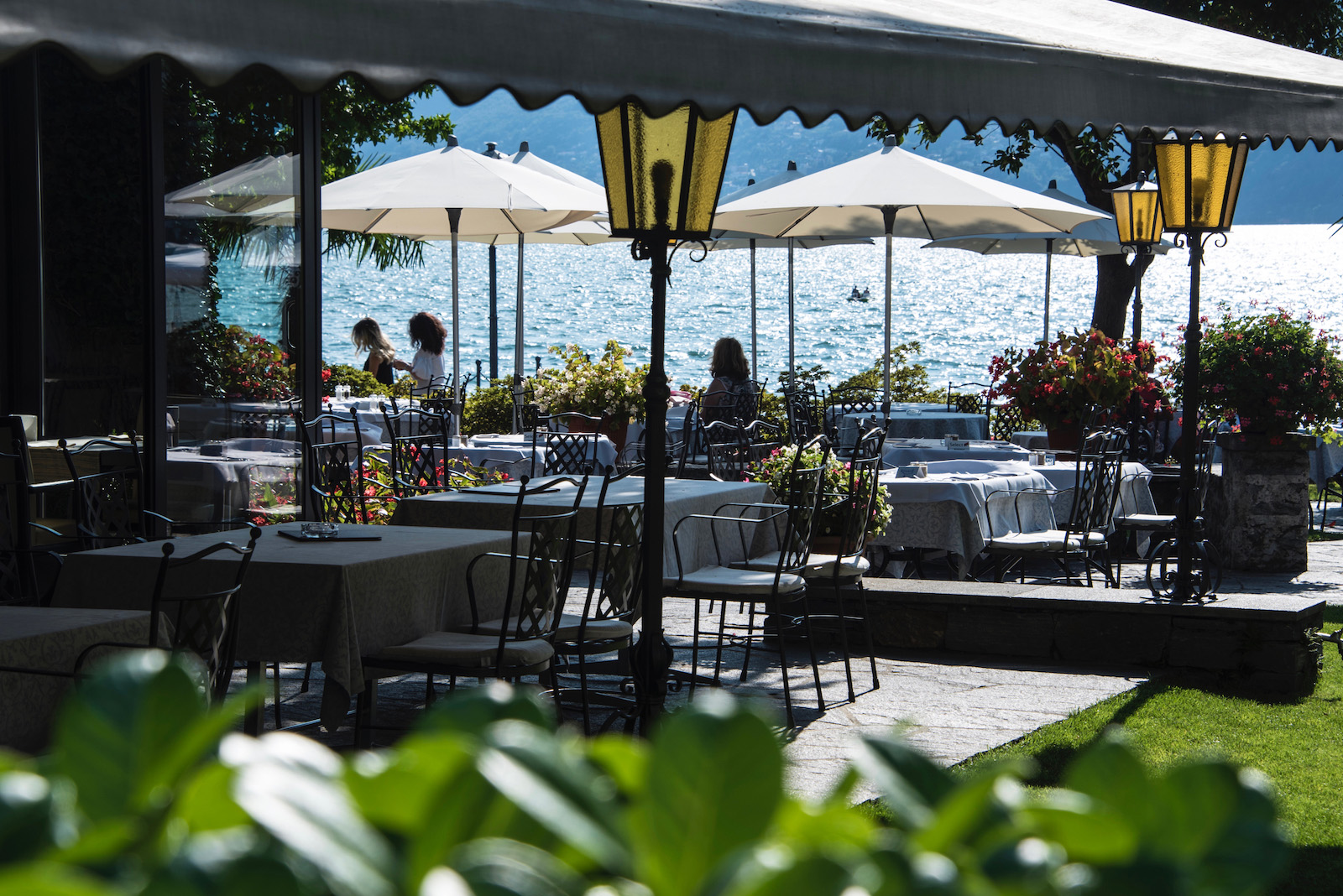 Ticino is easier to explore if you travel in Switzerland by car; getting from Locarno to the adjacent Valle Verzasca takes significantly longer by bus than it does if you self-drive. On the other hand, Ticinise cities like Lugano are well-connected to the rest of Switzerland (and to Italy) by train; buses, boats and local trains are perfectly fine options for your Switzerland trip itinerary as well.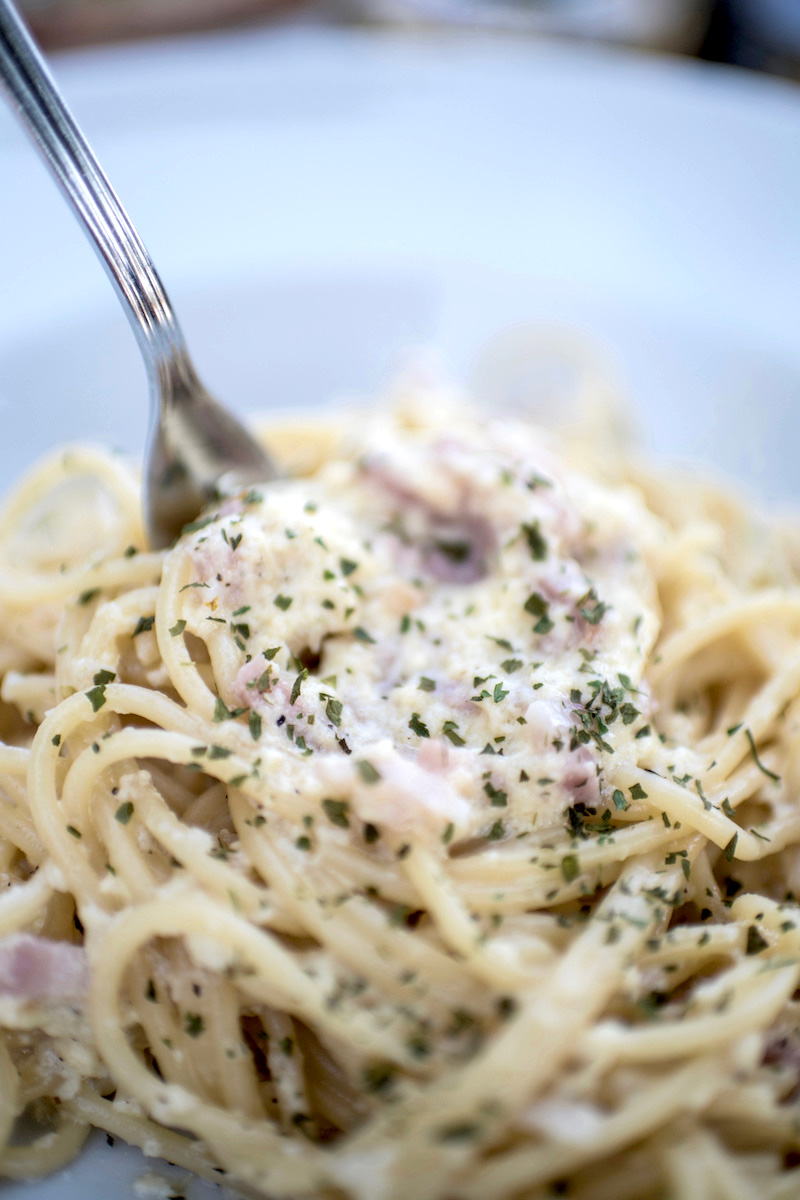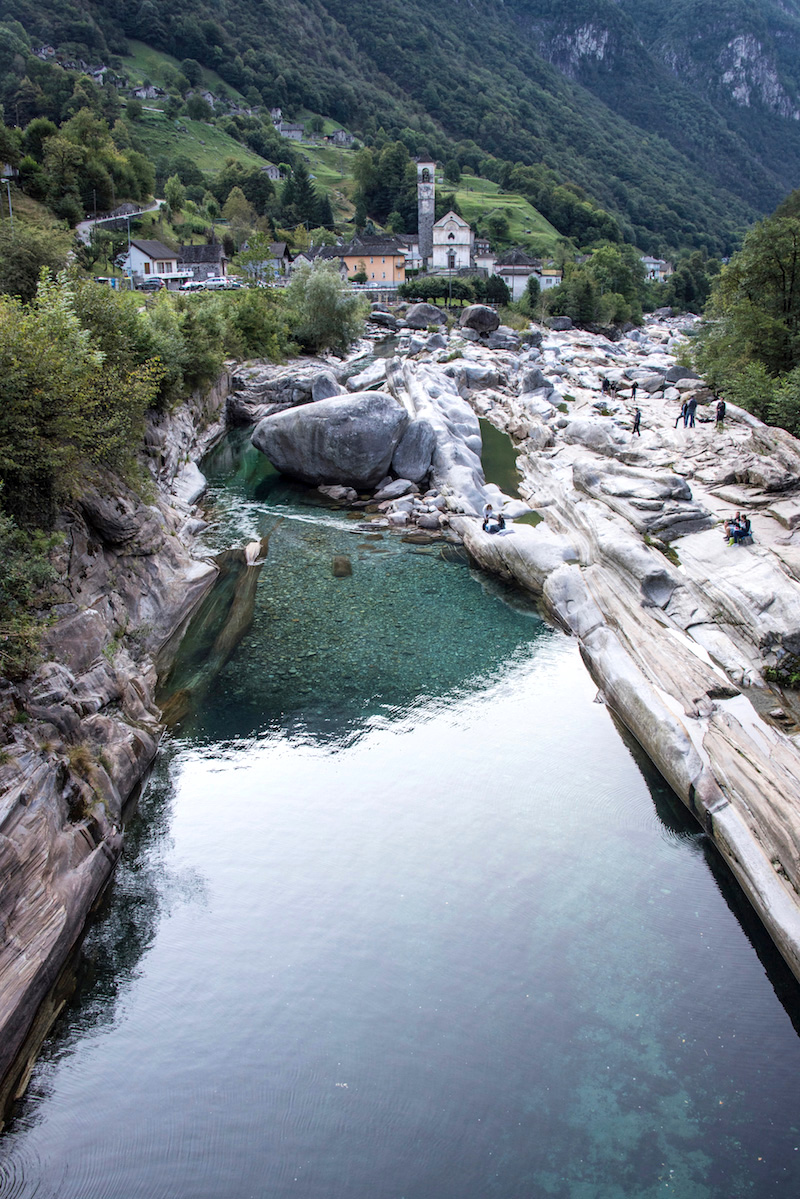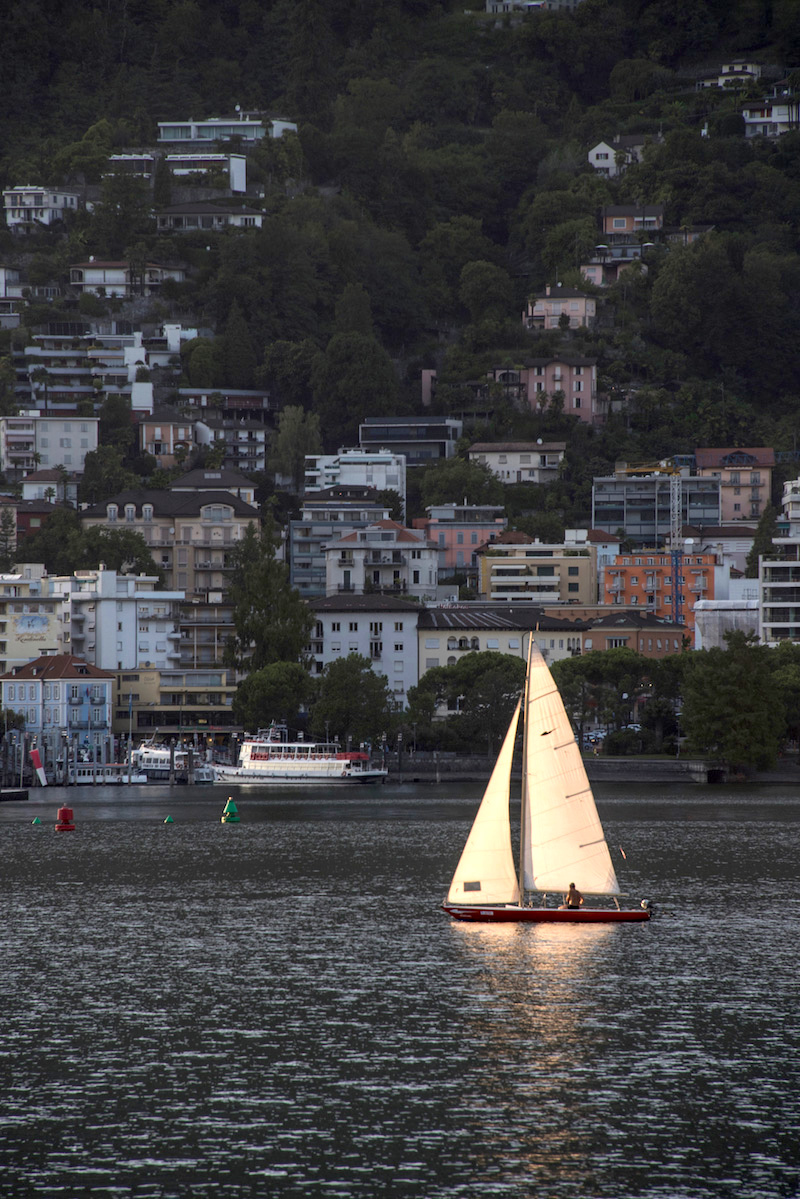 If you embark on a Switzerland summer itinerary like I did, Ascona Switzerland hotels (and ones in smaller cities like Ascona) can be hard to come by, which means that it's better to organize your trip around a base in Locarno or Lugano. I also wouldn't recommend going out of your way to explore everywhere around the shores of Lago Maggiore, since the pace of life here is definitely better for chilling than it is for intrepid expeditions.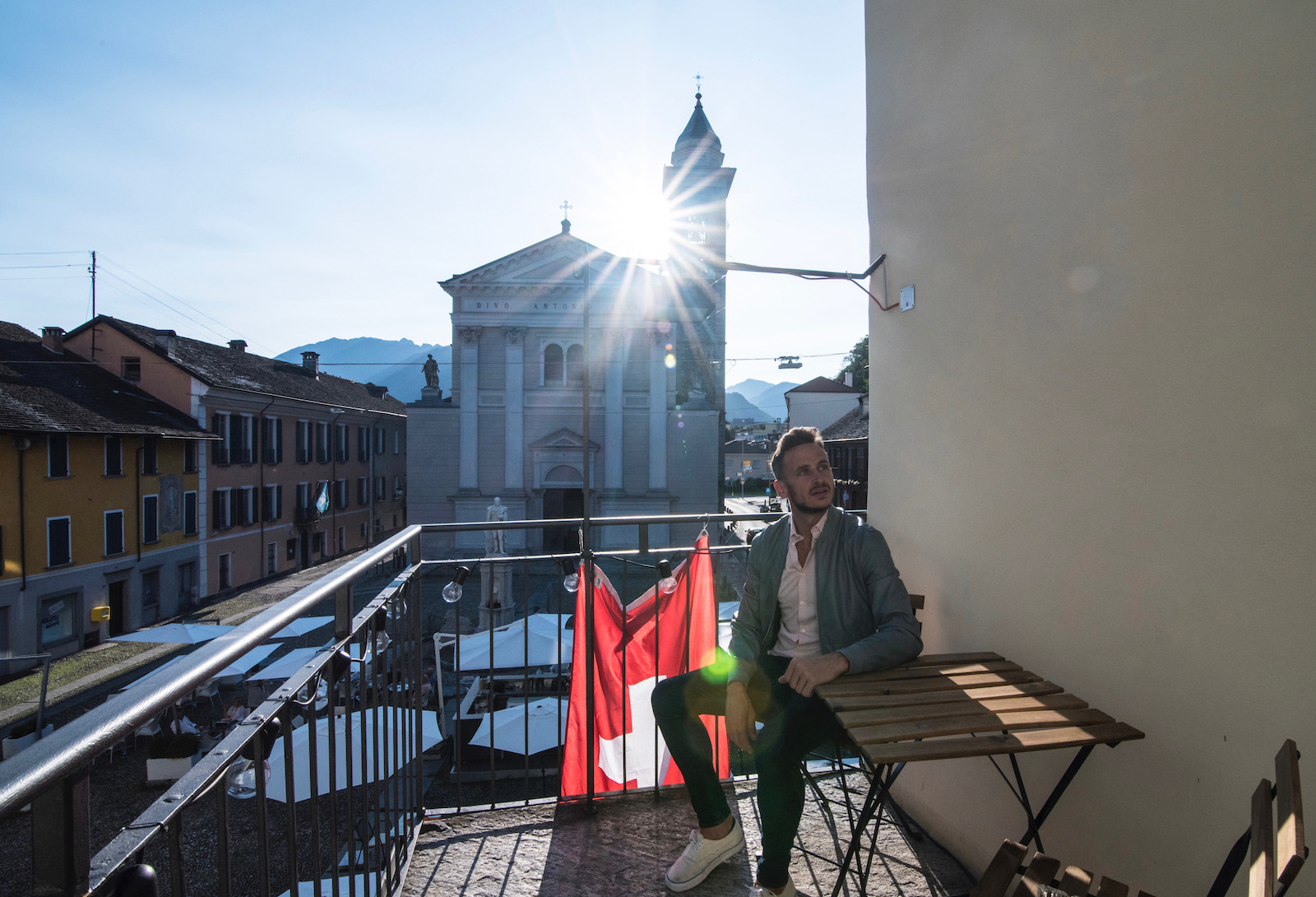 (TIP: If you're trying to create a 7 day Switzerland itinerary, what I've written thus far is a great starting point. Three days in and around Zurich, plus a weekend each in the Alps and Ticino, is the perfect way to spend one week in Switzerland.)
Should You Add Geneva to Your Switzerland Itinerary?
I've only had the opportunity travel to Geneva Switzerland once, on a night train from Zurich to Barcelona. That would've required me to get off the train, however, and since Bianca is from (and thus partial to) the German part of Switzerland, I haven't spent a lot of time in the French one.
While I can't officially recommend you add Geneva to your Switzerland vacation itinerary, I can say that a few places on the shores of Lake Geneva are worth your time. Namely Montreux, which I had the privilege of visiting all the way back on my first trip to Switzerland in 2008.
Spending time in Geneva is also not the cheapest way to travel in Switzerland, though there are ways to decrease costs. For example, you could sit on the grass that overlooks the Jet d'Eau and, using picnic supplies from a supermarket (these are surprisingly affordable in Switzerland), enjoy outdoor meals instead of expensive restaurant ones.
Want to enjoy a longer Switzerland itinerary? Make sure to keep an eye out for the new Switzerland travel itinerary blog posts I publish from time to time.
The Bottom Line
This Switzerland itinerary isn't comprehensive, but I have curated it with great care. No matter where you base yourself, which season you come, how many days you spend in Switzerland or what sort of experiences you crave, this is an excellent starting point. From cosmopolitan Zurich to simple villages in the Swiss Alps, and from the freezing depths of winter at ski resorts to scorching summer days along the "Swiss Riviera" in the Italian-speaking canton of Ticino, a trip to Switzerland comes with but one certainty: You'll be back in the future, so focus mainly on living in the present.