I felt apprehensive on the long bus ride from the Cameron Highlands to Penang, if only because of the hype built up around it. The majority of the people on the bus, "gap year"-style backpackers between the ages of 18-22, heightened this sensation within me.
The good news is that Penang exceeded my expectations the moments I stepped into the streets of its capital, George Town, and started to fall in love with the historical houses that surrounded me on all sides. The better news is that regardless of how many days in Penang you spend, you're sure to be privy to a similar fate.
Where to Stay in Penang
Like Kuala Lumpur, George Town is one of the cheapest places around to enjoy a luxury or boutique hotel. I stayed at Noordin Mews, a boutique property located only a short walk from all Penang's most famous attractions, which cost me MYR 300 (about 70 USD) per night.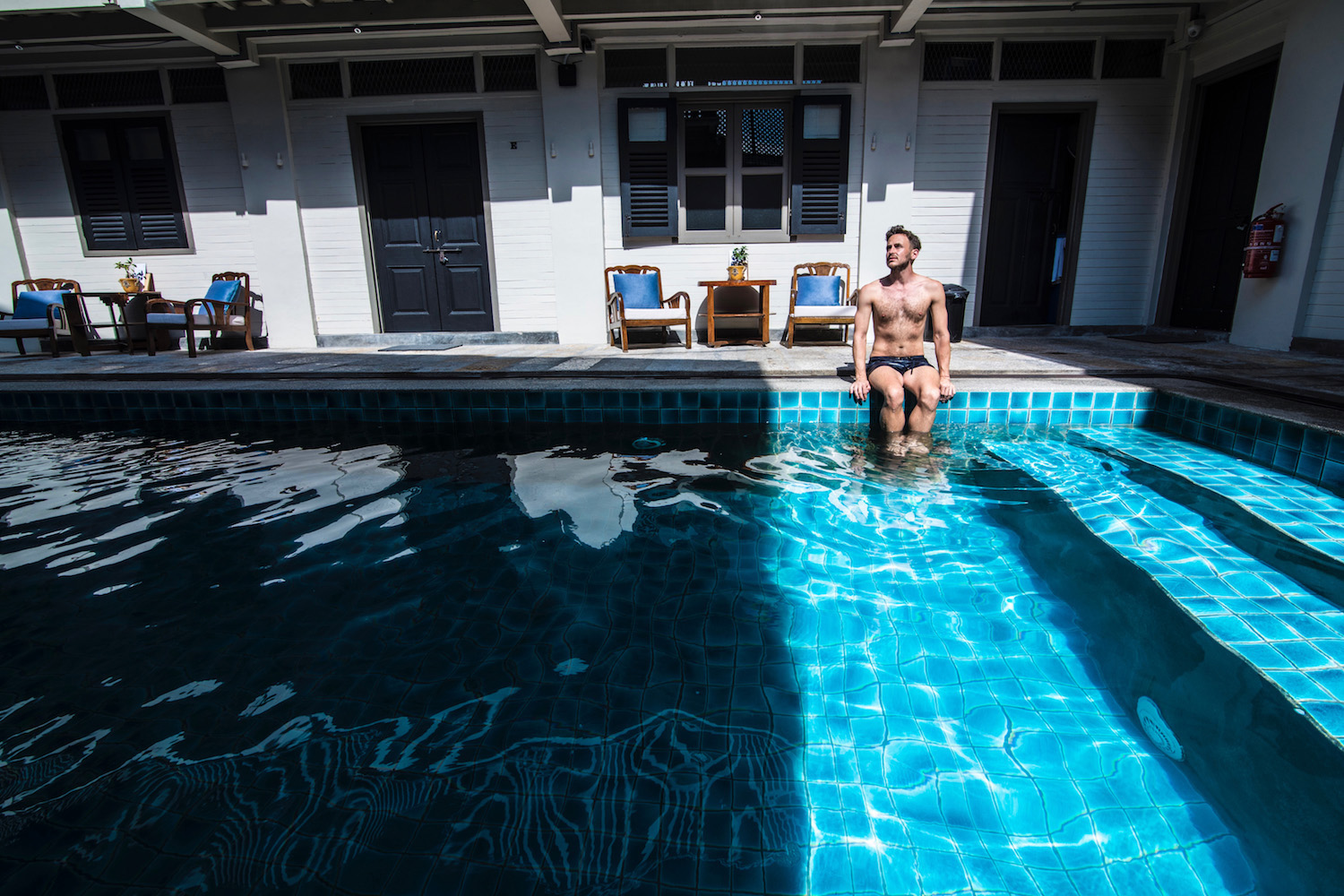 Dozens of Penang hotels can be had at this price and relative level of quality, while hostels and guest houses can be dramatically cheaper, whether you plan to embark upon a 3 day itinerary Penang or take a shorter trip. Examples of affordable hotels in Penang include Great Shanghai Guesthouse and Betel Nut Lodge.
What to Do in Penang in 3 Days
Day One: Oyster Omelettes and Old Houses
As I walked from the boat that took me onto Penang Island from Butterworth (the primary mainland city of Penang state), I immediately felt charmed by the heritage architecture of George Town, which reminded me of what China would be like if it extended far into the tropics. Actually, since most of George Town's residents are Chinese, I suppose that's what it is.
George Town is famous not only for its architecture, but for street art (which, if I'm honest, doesn't interest me) and street food. I usually find these things cliché and tiresome, but they appealed to me because of how famished I was by the time I checked in at Noordin Mews, to say nothing of the fact that they simply top the list of what to do in Penang.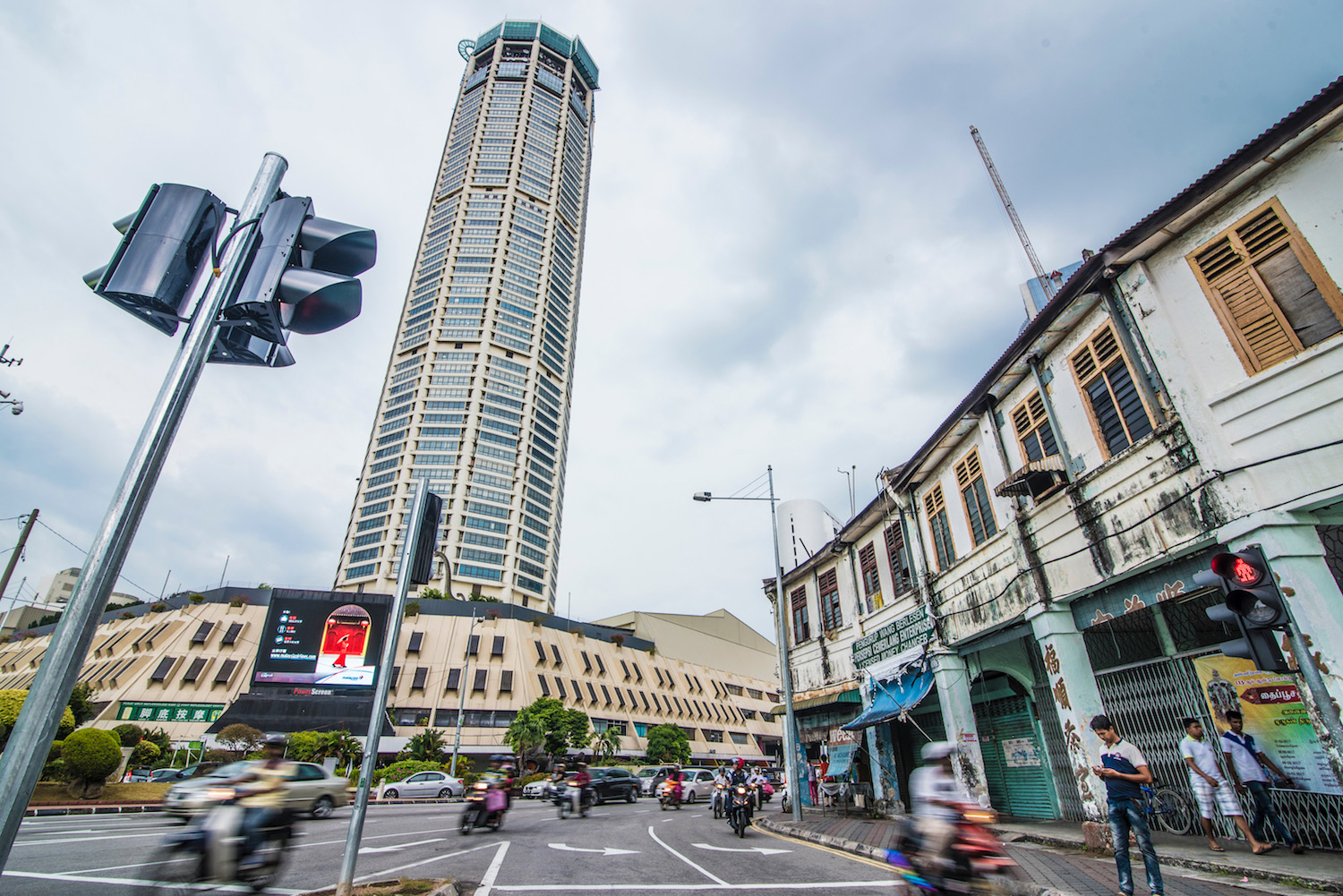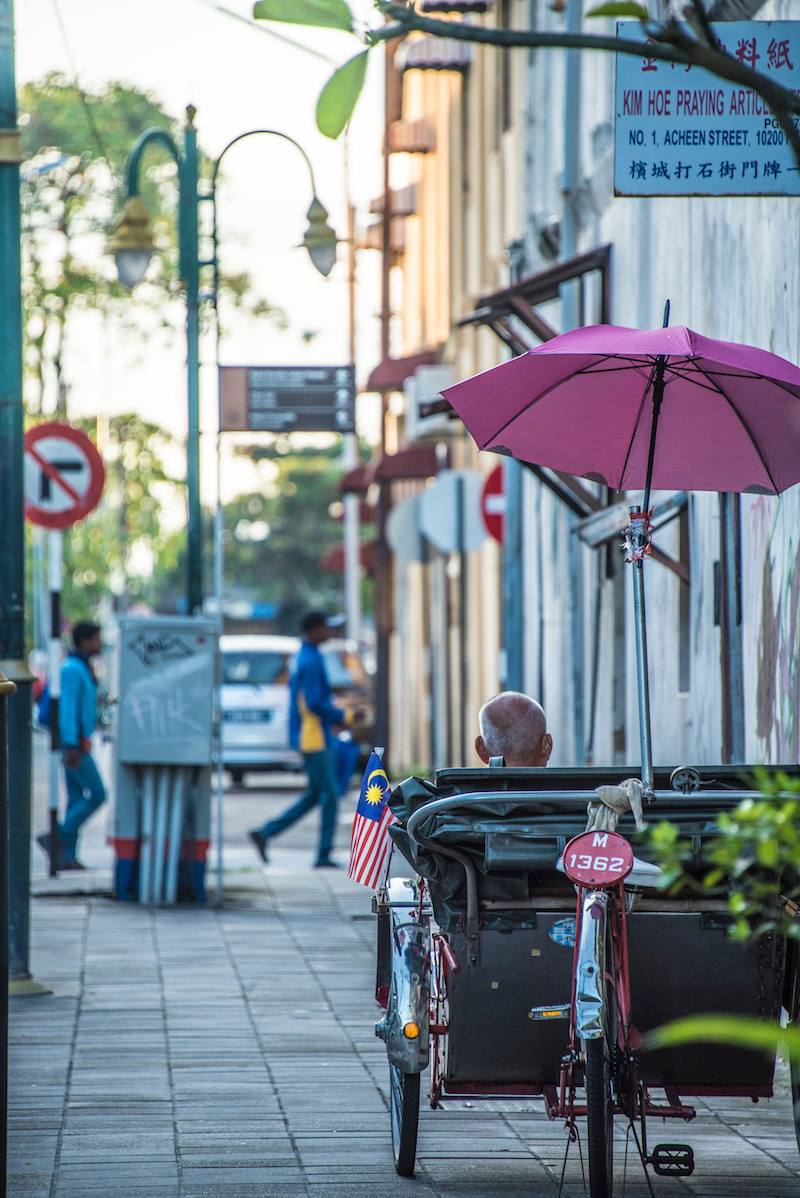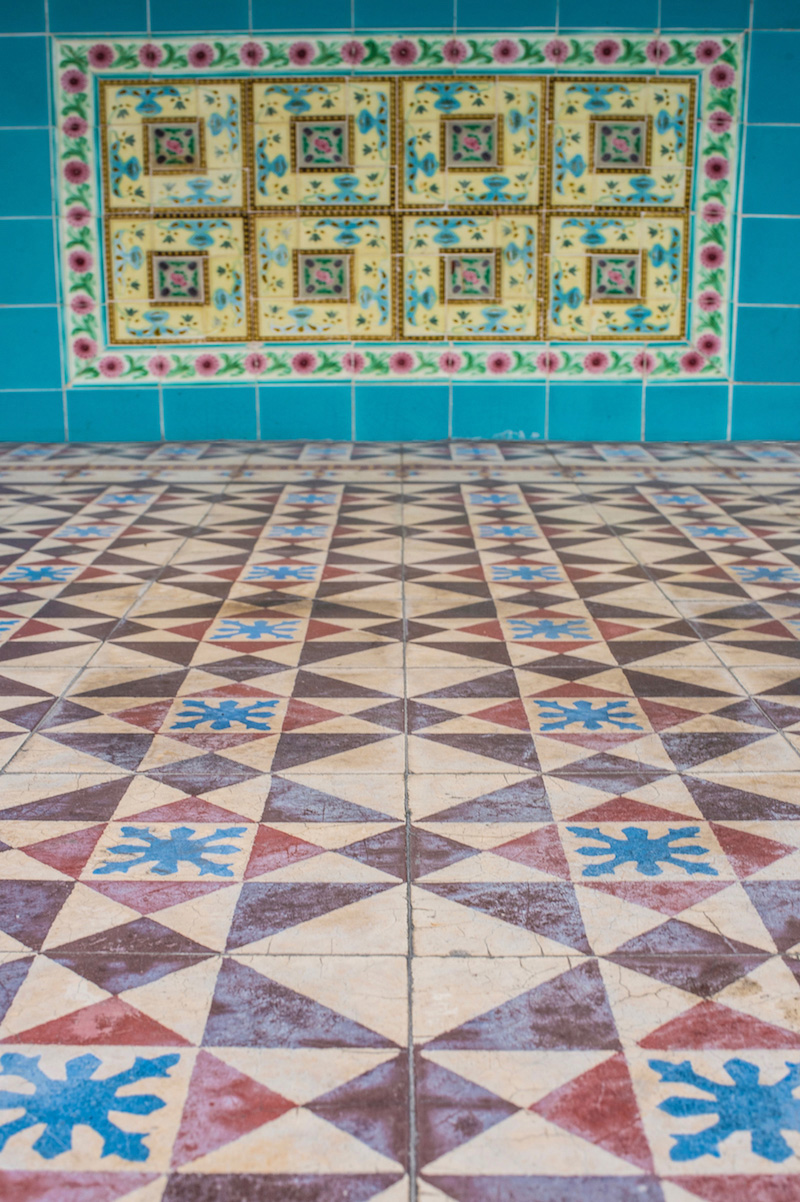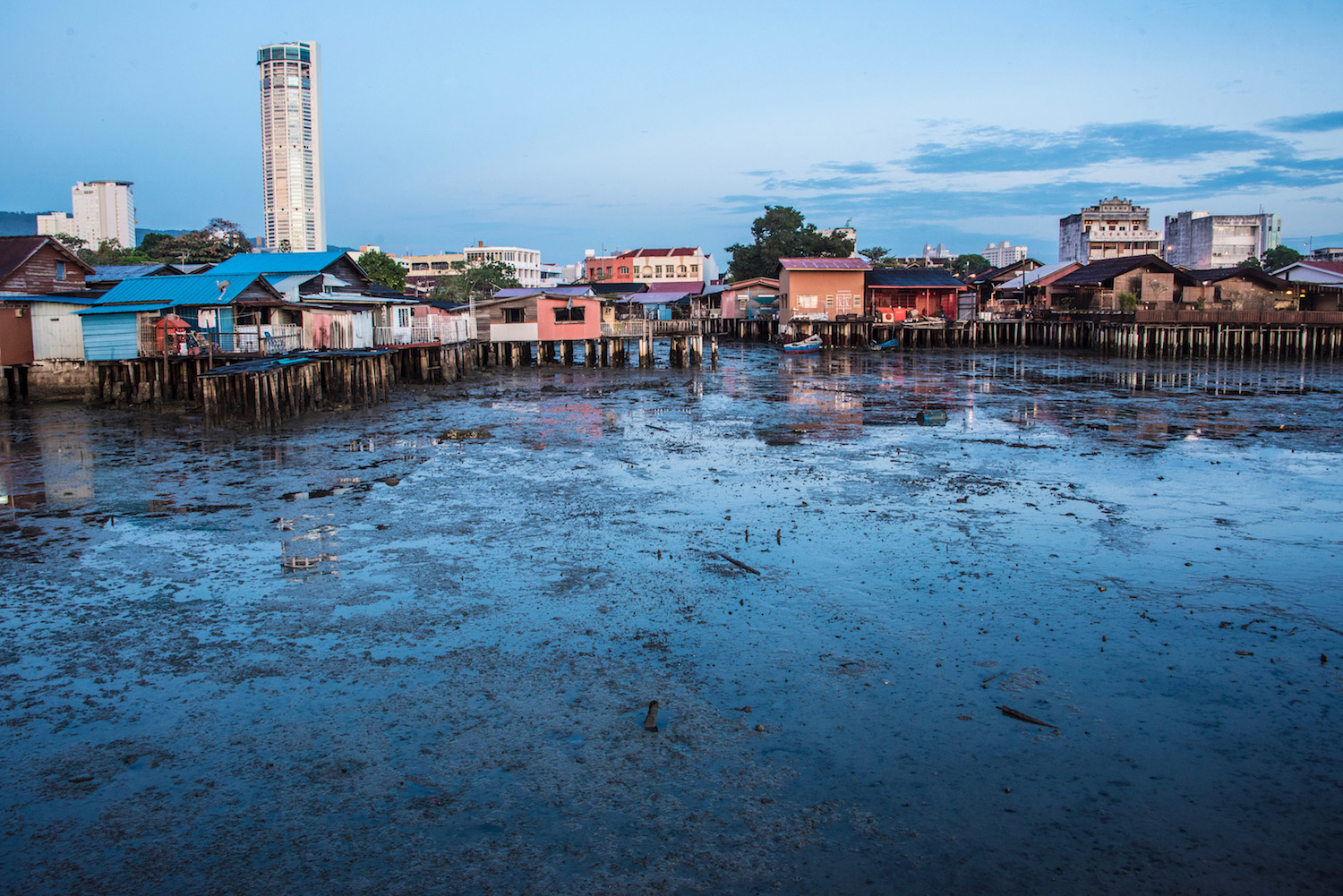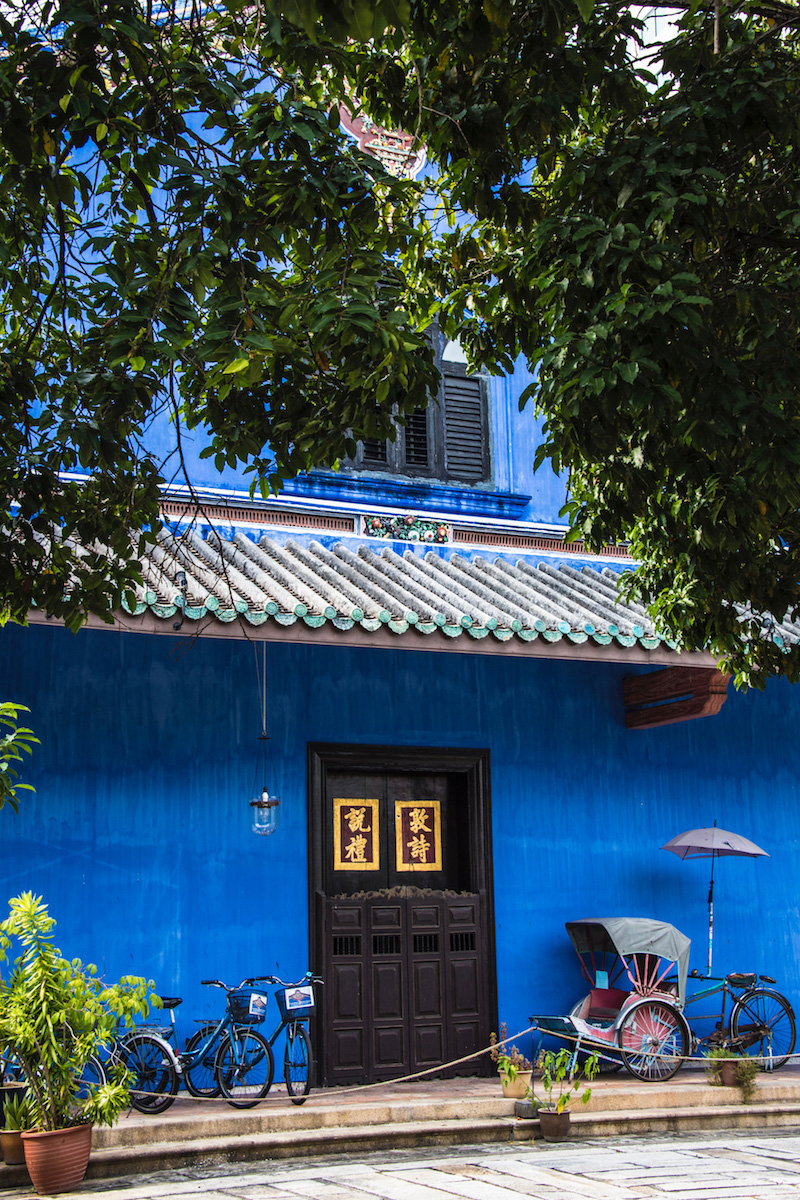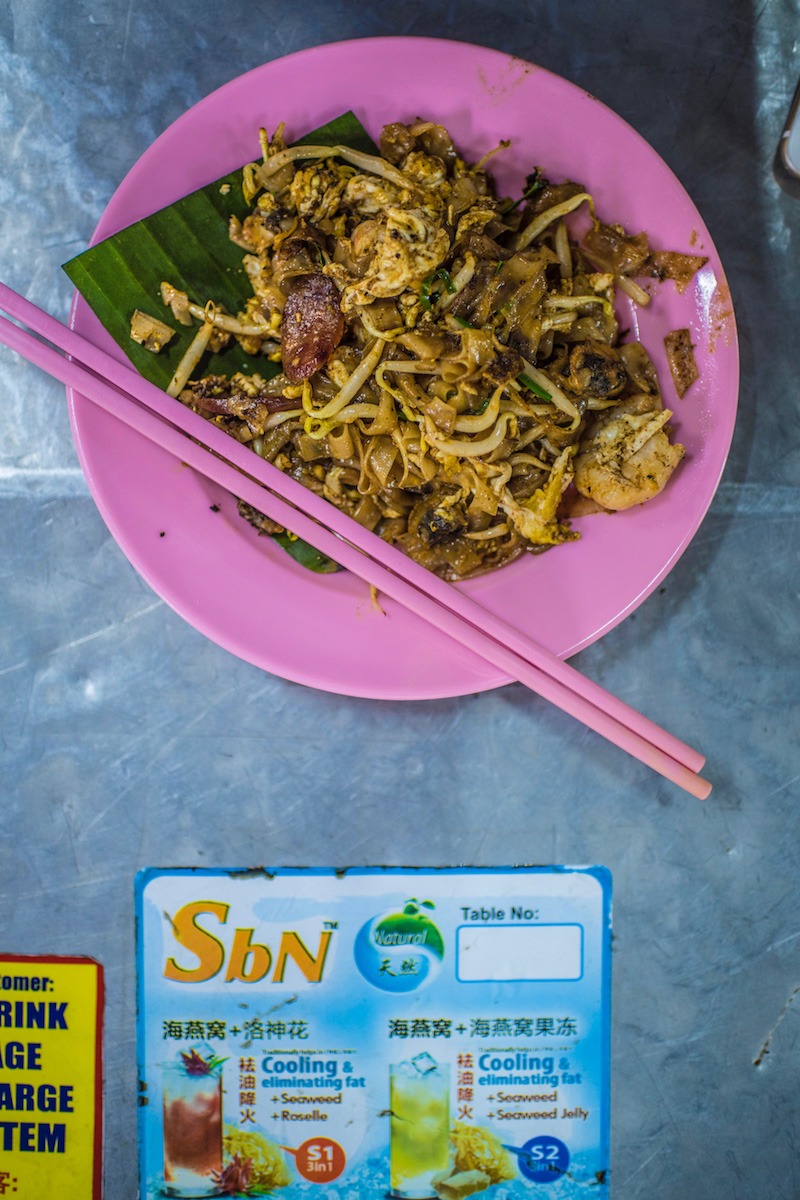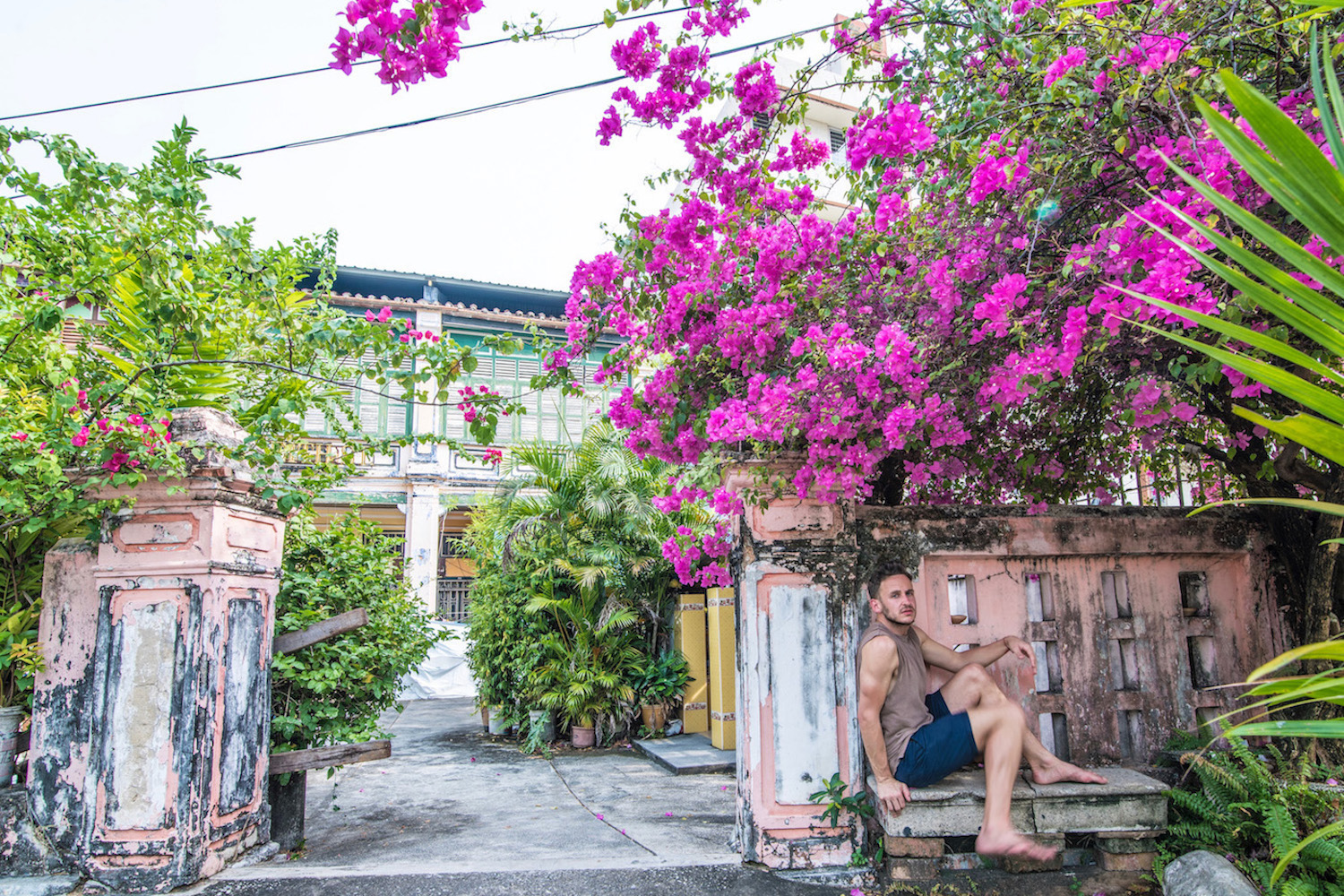 One great way to combine Penang's architectural and culinary heritage on your first of three days in Penang is to start with a hearty lunch at Penang restaurant Loo Beef Noodles, which will power you through your walk down Jalan Pintal Tali (also known as "Harmony Street," due to the wide variety of religious sites on it. From here, continue northward and, after a few blocks, turn back west to reach Cheong Fatt Tze, the proverbial "Blue Mansion," which is probably George Town's most famous attraction.
There are plenty of incredible photos to be taken as you continue heading west toward where you begin, and awesome food as well, namely the oyster omelette and Penang-style laksa soup on offer at Joo Hoi Café. For dinner, take your pick of the dozens of Penang food stalls selling char kway teow fried noodles—but make sure to finish them off with cendol, a strange ice concoction, for dessert.
Day Two: Sunrise to Sunset
If I'm honest, it's likely that you'll spend your second of two days in Penang (and, even more likely, the third) doing many of the same things that defined your first two, seeing architecture, street food (and, if you're not a graffiti-cynic like me, street art) and the like. There are two important ways I want you to bookend Penang day two, no matter what else you do in-between.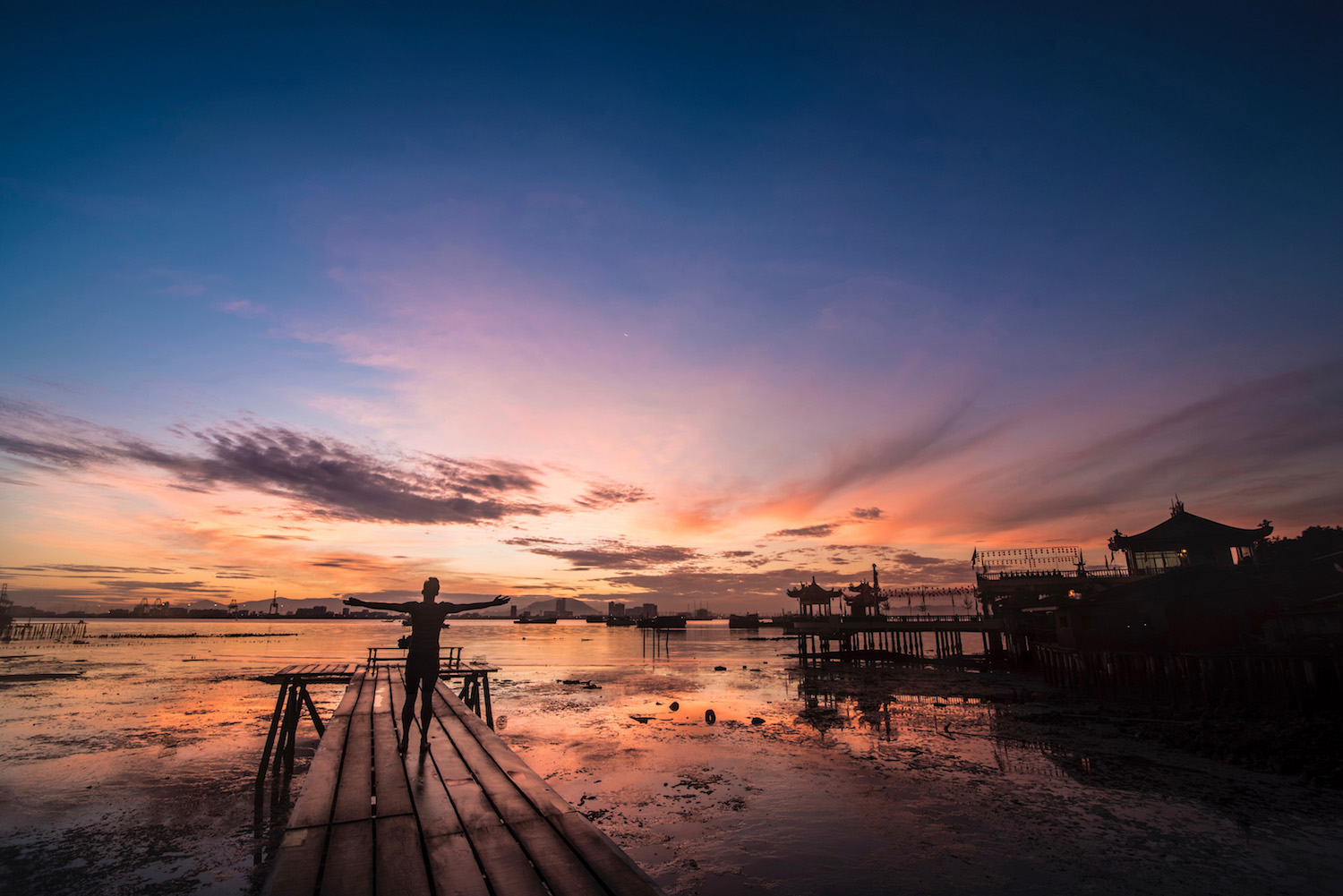 The first is to enjoy sunrise at Chew Clan Jetty, which is picturesque any time of day, but particularly as the colorful light of the sun ascends to the east over the strait that separates Penang Island from the mainland. End your day atop Penang Hill, which provides a dramatic panorama of George Town Penang, not only the central part, but Kek Lok Si, a huge temple that looks even more stunning when it's lit up at night.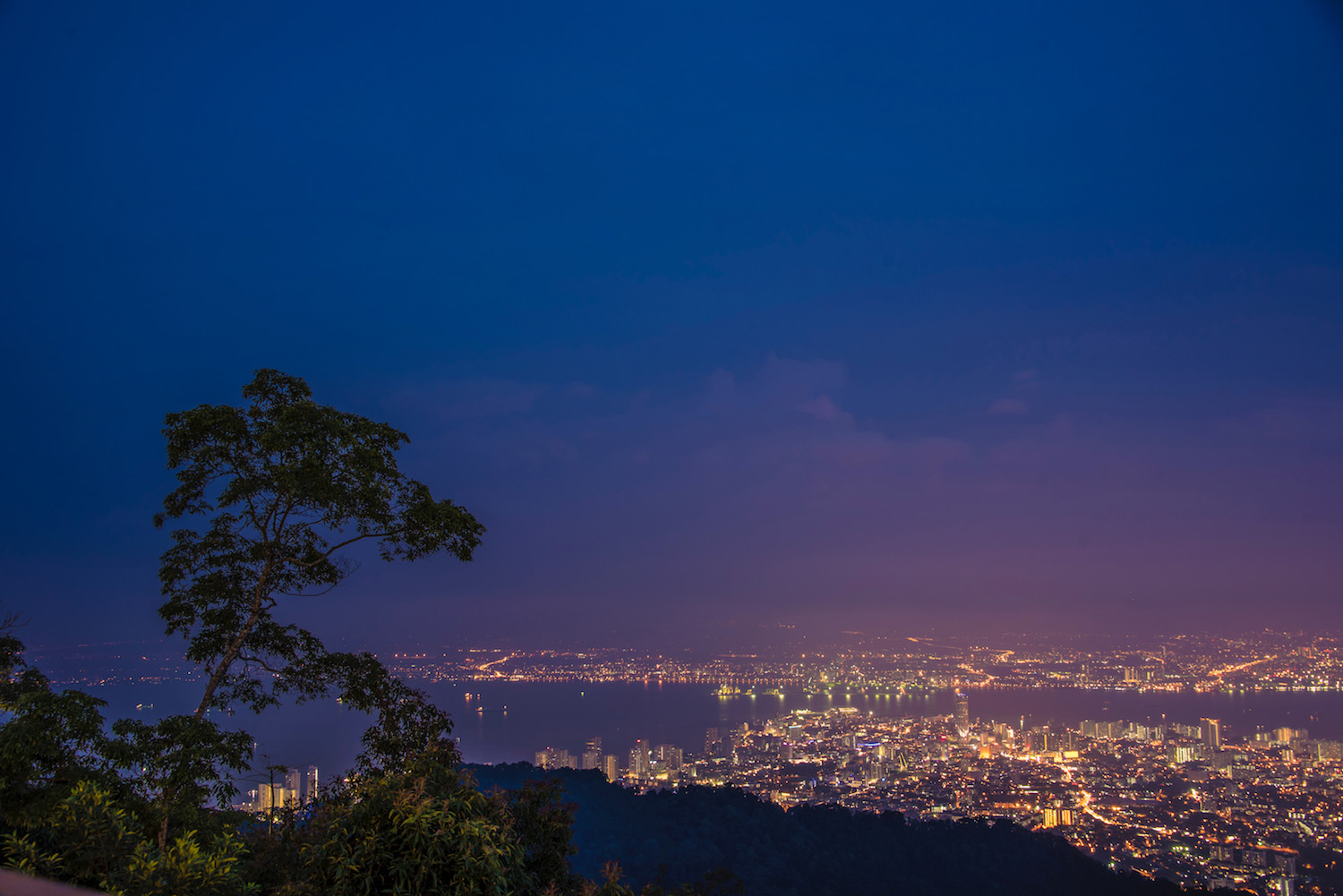 Day Three: Penang National Park
It might surprise you to hear, given that it's an island, but Penang Malaysia beaches aren't really all that. This is as much due to scenery (there are more pine trees than palm trees along the coast; and the sand is rough and dark) as it is to nature (Penang is notorious both for riptides and for box jellyfish) and the trash that currents have deposited on Penang's coast.
At the same time, a day trip to Penang National Park and a trek through its jungles are very much worth the Uber ride from George Town, even if you can't (or shouldn't) cool off afterwards with a dip in the ocean. Most people head to Monkey Beach,  but for a less-crowded hiking destination, follow the path to Pantai Keracut (which is famous for sea turtles, although I didn't see them) instead.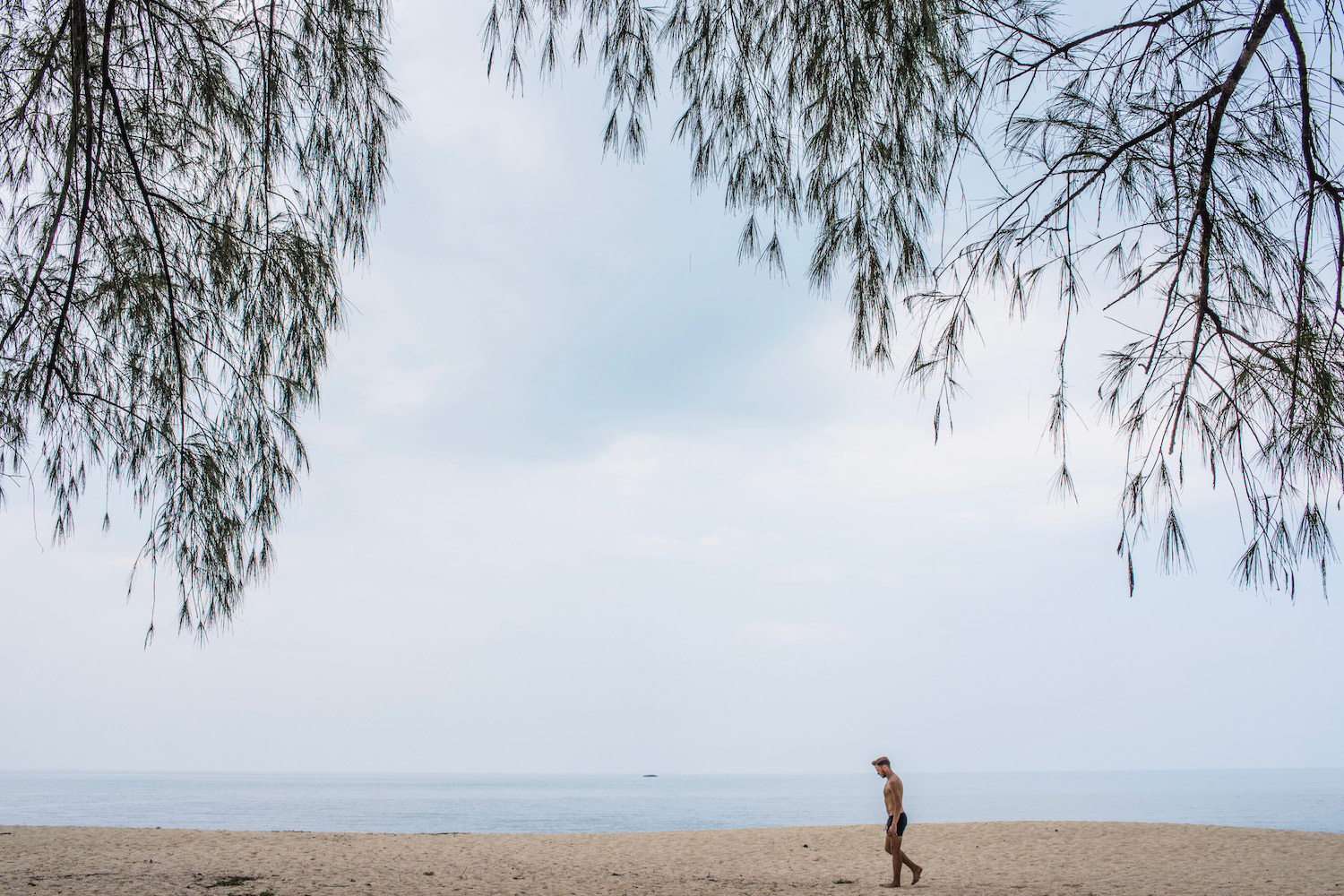 How Many Days Should I Stay in Penang?
The question of how many days in Penang you should spend depends first and foremost how you define "Penang." If you plan to stay primarily in George Town, then the three-day Penang itinerary I've planned out for you above might even be too extensive, since it ventures into Penang National Park and far outside the town center.
On the other hand, this assumes you'll travel as quickly as I did. The fact is that what to do in Penang in 3 days, at my pace, could easily take you 4-5 days or even a week in Penang. When it comes to Penang, how many days has as much to do with the things to do in Penang you want to tackle as it does your own appetite for downtime and relaxation.
Other FAQ About Visiting Penang
How can I spend 3 days in Penang?
With three days in Penang, you can spend one day eating and sightseeing your way through the historic center of Georgetown, one watching sunrise at Chew Clan Getty and sunset from Kek Lok Si temple and the third visiting one of Penang's underrated, understated beaches.
Where should I go for a day trip in Penang?
Because Penang is an island that sits off the coast of mainland Malaysia, I find it's better to keep all day trips on the island. As a result, you might consider hiking through Penang National Park to Monkey Beach, unless you want to take a long bus ride. If you don't mind the journey, of course, you could always make a day excursion to Ipoh on the mainland.
What is the best month to visit Penang?
As is the case in Thailand just to the north, the best months to visit Penang are between November and February, when temperatures are (relatively) cool and the chance of rain is low.
The Bottom Line
How many days should you spend in Penang? Three days is the perfect amount of time to get to know Penang, which for the intents and purposes of most trips will be the city of George Town, specifically. Although it's disappointing that Penang, being an island, lacks beaches that are great or even good, the jungles and other natural scenery on the island are wonderful, to say nothing of the architecture and cuisine you find as you wander around. Still feeling pressure as you plan your Penang itinerary? Hire me as your Travel Coach—and let me sweat the details.