As the country's borders reopen in the wake of covid-19, there's never been a better time to seek out a Laos itinerary. (NOTE: If you happen to be reading this post in the distantly post-pandemic future, it's still a fantastic time to continue reading.)
Indeed, just as Laos is an understated—and underrated—part of any trip to Southeast Asia, my Laos travel guide is minimalistic, maybe even impressionistic. I paint a picture of the destination without giving away all the secrets or blunting the romance that accompanies every trip there.
If you've been to Laos before, you might find it less than illuminating—it's meant for novices more than repeat offenders. If it's your first time, on the other hand, you're in luck.
Pratical Matters
When to visit Laos
As is the case in most of the rest of Southeast Asia, Laos is at its best during the dry and relatively cool months between about November and April. Note that while you can visit during the rainy season between roughly May and October, particularly heavy storms can damage Laos' already fragile infrastructure, and make your travel even more slow-going than it might otherwise have been.
Where to stay in Laos
In spite of being largely rural and poor, Laos is home to some truly fine hotels and resorts. These range from mid-range boutique properties like Salana Hotel in Vientiane, to legitimate five-star luxury like the Avani+ in Luang Prabang. Backpackers will also be spoiled for choice if looking for budget hotels and hostels, although the quality of such accommodations tends to leave something to be desired.
How to get around in Laos
Although I referenced poor infrastructure below, Laos is in the midst of several upgrades—namely, a high-speed rail line that will eventually connect Vientiane with Bangkok and Kunming, China. For now, however, you should generally plan on taking minivans to travel between cities and within them, using tuk-tuks, bikes or simply your own two feet.
Money, costs and communication
Laos official uses a currency known as the Kip, though in practice you can often pay with USD (though not as often as you can in nearby Cambodia). On the whole, Laos is more expensive than it should be, with prices higher than in Vietnam or Thailand, albeit cheaper than Singapore or peninsular Malaysia. You should expect to pay a minimum of 50-75 USD per person, per day to travel in Laos.
As far as communication, WiFi has come a long way here; it's easy enough to pick up a Unitel SIM when entering by air or overland. Figuratively, communication is just as simple. Most people in tourist areas speak English, although knowing some Lao or even Thai will greatly ease your passage through the country.
Laos visas
The majority of travelers need a visa to enter Laos, although getting a Lao visa is pretty easy. If you don't apply for a Laos eVisa online, you can usually pay for one upon arrival via air or at most land borders. In the event that you choose this latter option, however, I'd recommend having plenty of USD cash (preferably new bills at least $20 or $50, and ideally $100) ready—they almost certainly won't take cards.
Where to Go in Laos
Vientiane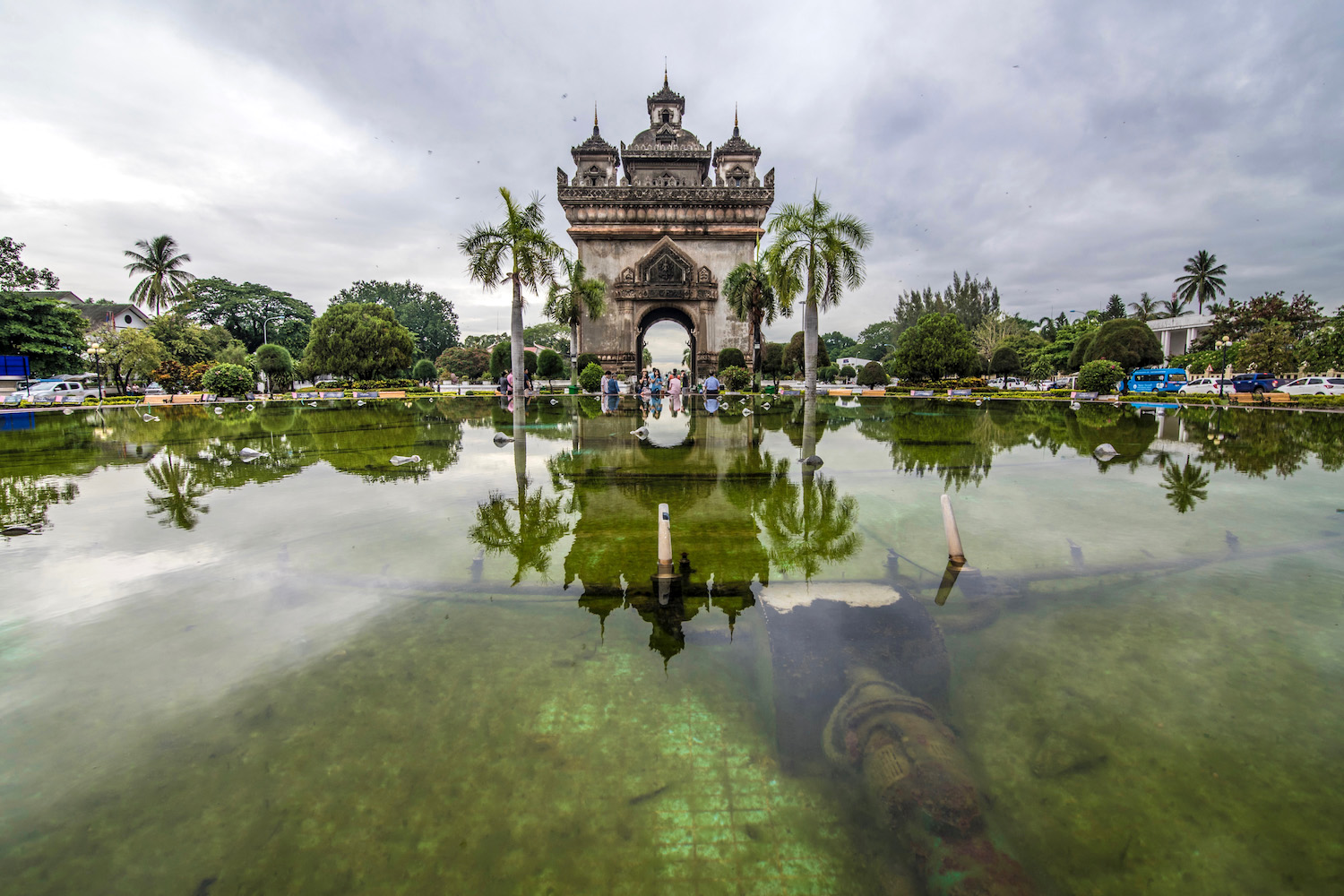 The bad news? Vientiane is far from Southeast Asia's most exciting capital (although it's not its worst—that's likely Manila or Yangon). The good news? If you visit with an open mind, particularly if you only stay 1-2 nights, you can still enjoy attractions like Patuxay Monument and the Buddha Park.
Vang Vieng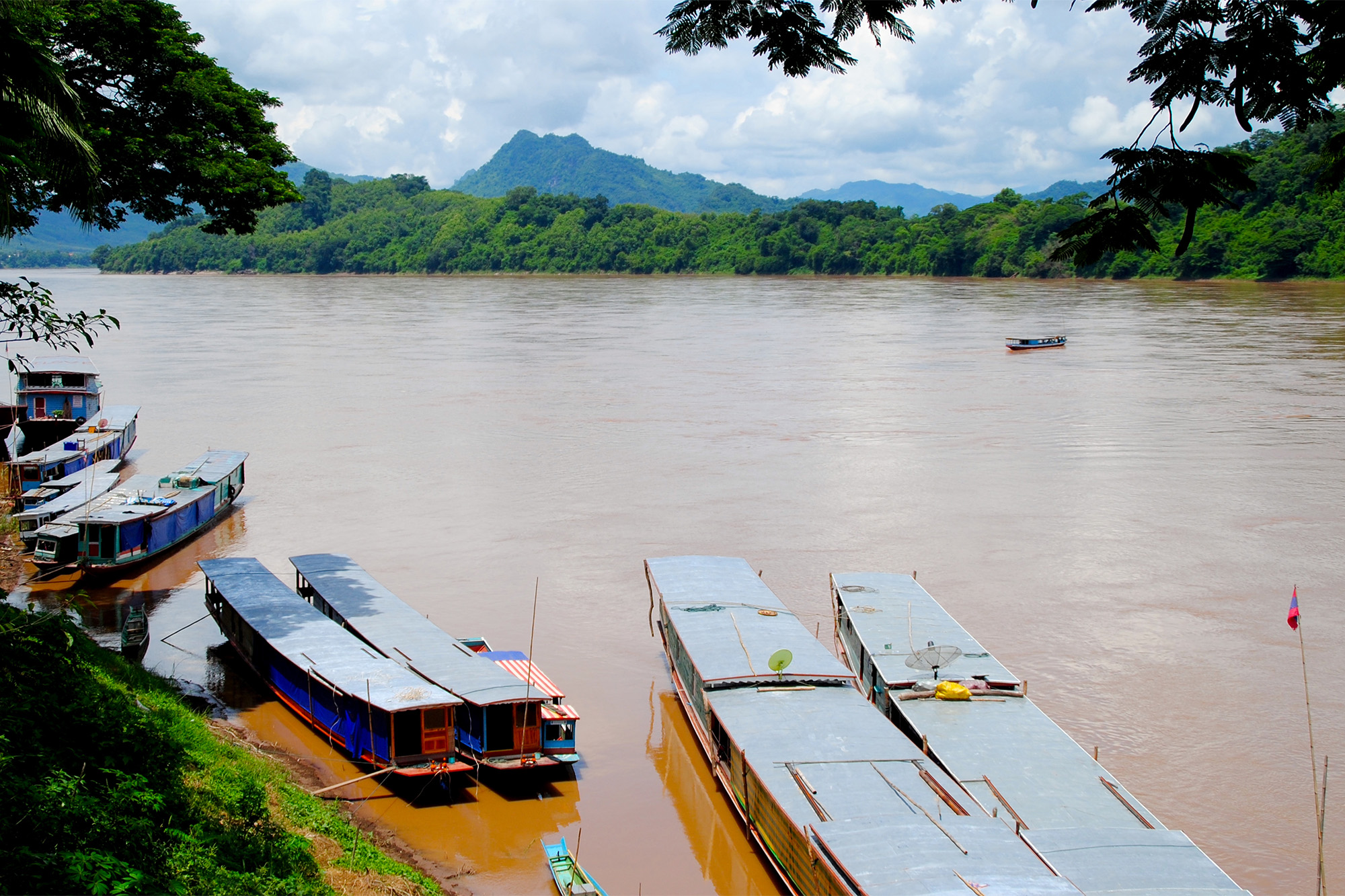 A trip to Vang Vieng is an indispensable addition to any Laos itinerary, but not for the reasons you might think. To be sure, most travelers head here to take advantage of the raucous tubing on offer within the town center. For me, however, the real attraction is just outside it, specifically at the Blue Lagoon you can reach by biking several kilometers through scenic limestone karsts.
Luang Prabang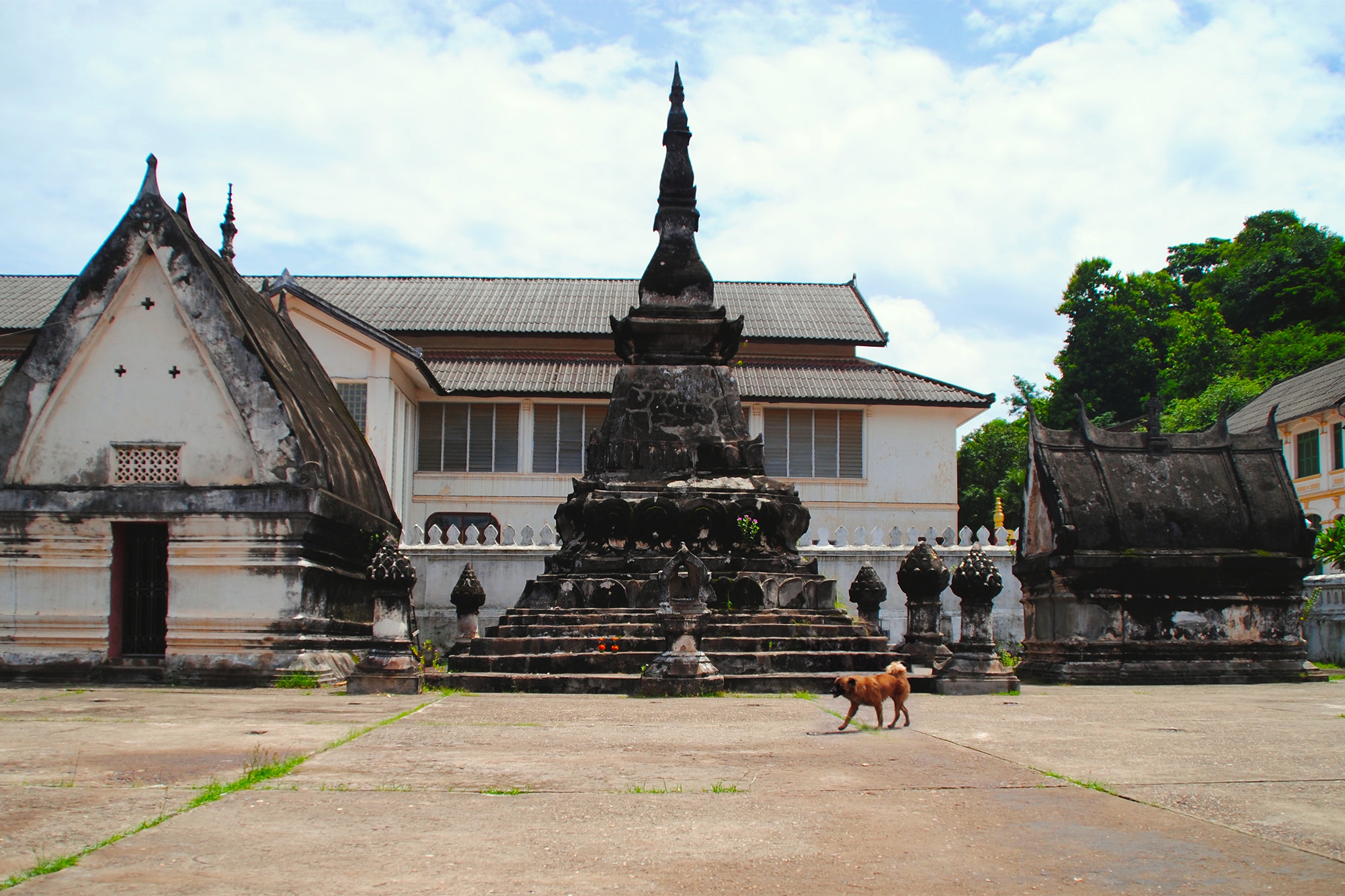 For my money, Luang Prabang is the best city in Laos. Spend at least a full day exploring its compact city center, which is filled with temples and boutique hotels. On day two, make a day trip to nearby Kuang Si waterfall, where the only thing more beautiful than the clear, blue water is how refreshed you'll feel after jumping into it.
Other Laos Destinations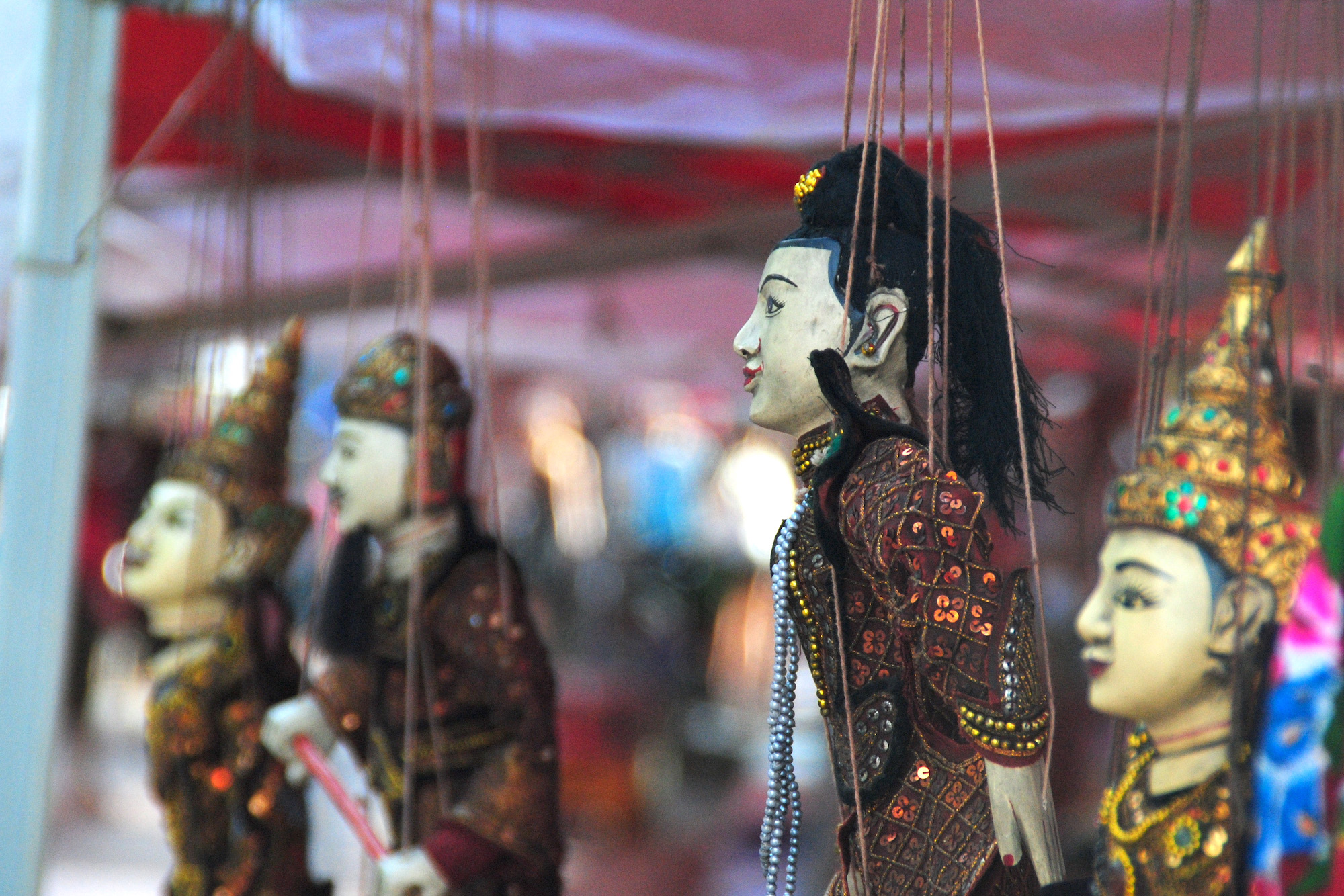 Although some travelers will finish their Laos itinerary here, others will continue on. In some cases, this will simply entail floating down the Mekong to Pak Beng, the last stop before returning to Thailand. Others will fly to Pakse and take a bus to the Four Thousand Islands of Don Det, while still others will travel down to sleepy Savannakhet and cross over to Mukdahan, in Thailand's underrated Isaan region.
How Many Days Do You Need in Laos?
Laos is a small country, but it's also one where slow travel is the norm, rather than the exception. Getting from Vientiane to Luang Prabang, which is just 300 km or 180 miles, takes a minimum of six hours, and that's if you don't stop for pictures (which is basically impossible in Laos). It's even more arduous to travel in more rural parts of the Laos, namely its southern "lobe."
As a result, when it comes to the topic of how many days in Laos you should spend, my answer is vague but clear: Stay at least twice as long as you think you'll need. In practice, this usually entails at least a week in Laos—this is the minimum you'll need if you wish to visit Vientiane, Vang Vieng and Luang Prabang—although it is possible to come for a long weekend from a neighboring country if you're just visiting one of these places.
Other Laos Itinerary FAQ
Is Laos worth seeing?
Laos is absolutely worth seeing! While it's more rural than Thailand and less exciting than Vietnam, it's a beautiful country full of cuisine, culture and spirituality, with a pace of life that makes it perfect for slow, not-so-deliberate exploration. You should absolutely visit if you'll be in Southeast Asia anyway.
How much money do I need per day in Laos?
Although Laos is cheap by Western standards, it's more expensive than most of its local neighbors. With this being said, most travelers should be able to get by for $100 per day or less. So, if you want to spend a week in Laos, you should plan to spend around $700 per person, not including the cost of traveling to Laos from wherever you are before you go.
What should I avoid in Laos?
It's difficult to paint any destination or experience in this beautiful country in a bad light. If I had to choose one, however, it's probably Vang Vieng. Many travelers feel its raucous crowds ruin what is otherwise a relaxed, peaceful country; some have even reported getting pink eye while partaking in its famous tubing.
The Bottom Line
I hope you've found my Laos itinerary helpful! Most of you will enter from Thailand, crossing the Mekong River from Nong Khai to Vientiane, then continuing northward to Vang Vieng and Luang Prabang; some of you will continue back to Thailand, traveling along the river from Luang Prabang to Chiang Kong. Others will enter via Cambodia, riding a bus to Don Det and the 4,000 islands, then continuing up to Pakse and traveling northward by bus or plane. No matter where you travels in Laos take you, I hope you'll consider hiring me as your Travel Coach. I'll create a custom trip so that you can sweat the hot weather (instead of the gory details).