It's tempting to visit Hanoi based on fairytales—I should know.
The first time I visited Vietnam's capital, nearly a decade ago, I arranged my trip around what I then assumed to be the most iconic Hanoi attractions, but what I know now to be cliche or even insufferable. I mean, I enjoyed strolling around Hoan Kiem Lake and through the French Quarter immensely, but I knew before I entered each of Hanoi's military museums that none would change how I felt about the 20th century's most pointless war.
When I returned in late 2019, to be sure, my list of what to see in Hanoi was not hugely different, even if I tackled it in a more sober way, maybe even a utilitarian one. There was nonetheless a fanciful and wondrous (and occasionally terrifying) current running under my trip. There was a frog to kiss, too, though I would bet a billion dong he'll never turn into a prince.
Where to Stay in Hanoi
Hanoi is one of the best cities in the world for cheap luxury hotels, though according to my travel companion on this most recent trip, the best place to stay in Hanoi was an Airbnb immediately to the west of Hanoi Train Street. Certainly, the location was convenient, the room huge and the house atmospheric, set deep within a tree-shaded courtyard within Hanoi's Old Quarter. However, I'm not sure how I would've felt about the place had I not been there at the behest of someone else.
If you're looking for the best hotels in Hanoi, as I said, you're sure to be spoiled for choice. This not only includes luxury properties like Oriental Jade Hotel and Sofitel Legend Metropole, but also the charming Conifer Boutique Hotel, which is just steps from the picturesque French Quarter. Budget hotels are a dime a dozen in Hanoi, it should go without saying; you can find a hostel too if you absolutely want one, though I don't really think that's necessary.
My Favorite Things to Do in Hanoi
Center Yourself at Hoan Kiem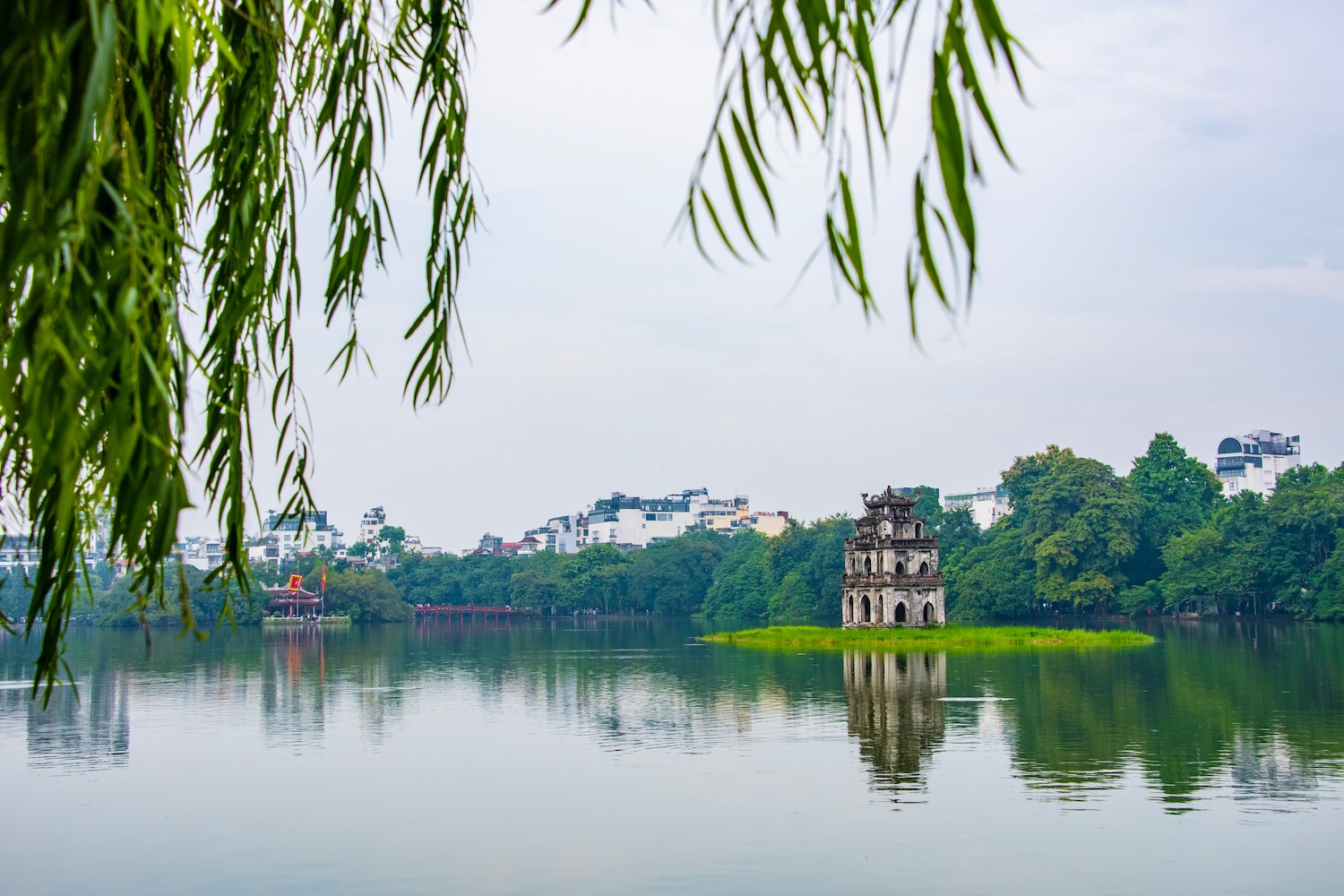 It can be necessary to seek out beautiful places in Hanoi, even if you aren't dealing with the tumult of infatuation like I was during my latest trip to this famously chaotic city. In addition to Hoan Kiem Lake, whose iconic The Huc Bridge and "floating" Ngoc Son Temple could tranquilize even the most lovesick mind, I also feel like a trip to West Lake (and its own famous Tran Quoc Pagoda) is worthwhile, if only because the 30-minute walk there from the Old Quarter will allow you to clear your head.
Discover the Old and French Quarters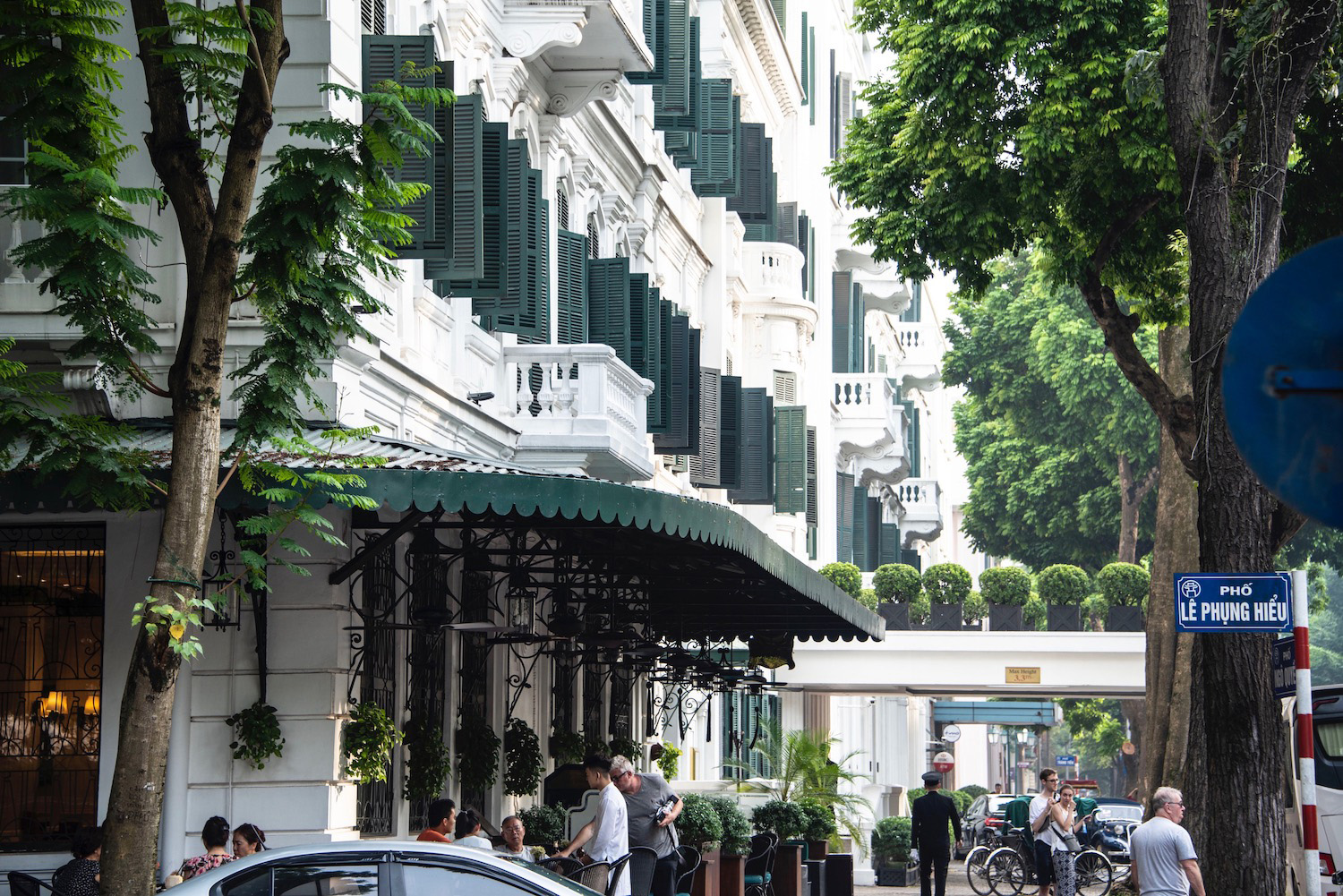 Speaking of Hanoi's Old Quarter, it's difficult to tell exactly where it ends and where the nearby Hanoi French Quarter begins. In my mind, the Old Quarter sits to the west of Hoan Kiem Lake while the French Quarter is to the east, though I'm not honestly sure if this has any basis in objective fact. To be sure, there's plenty of French-style architecture in the Old Quarter; the officially French parts of the city are rather old indeed. No matter how many days in Hanoi you end up spending, this is sure to be one of the highlights.
Drink Your Coffee Outside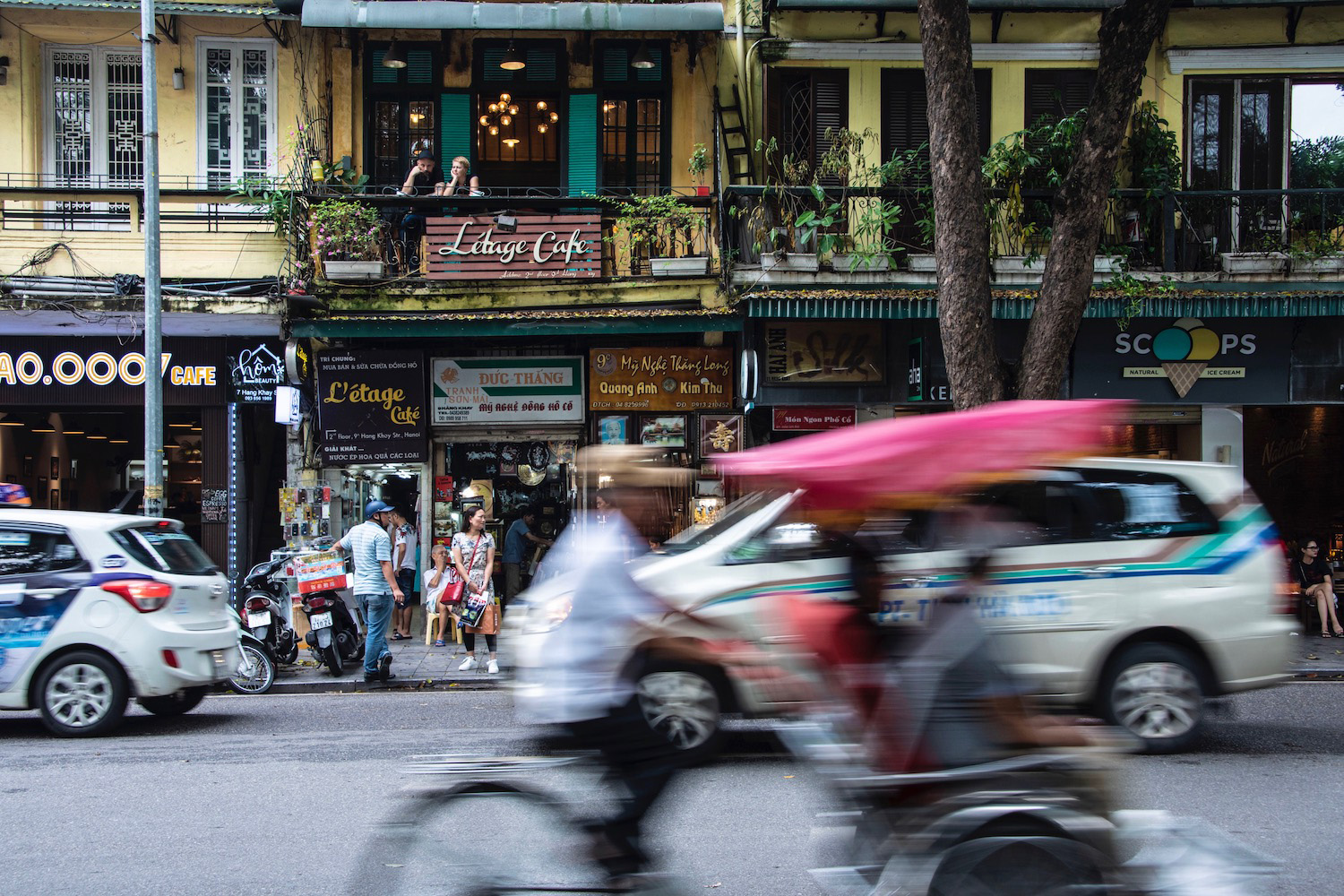 Regardless of how many days you spend in Hanoi, you have to drink copious amounts of coffee, though you can decide for yourself whether you prefer egg coffee, coconut coffee or a good, old-fashion ca phe sua da (Vietnamese iced coffee with milk). Although many of Hanoi's (and Vietnam's) cafés have taken on a decidedly modern feel in recent years, I still prefer old-style cafes where you sit outside, often on a simple block, as you sip your coffee and watch city life transpire.
Celebrate Hanoi's Ascension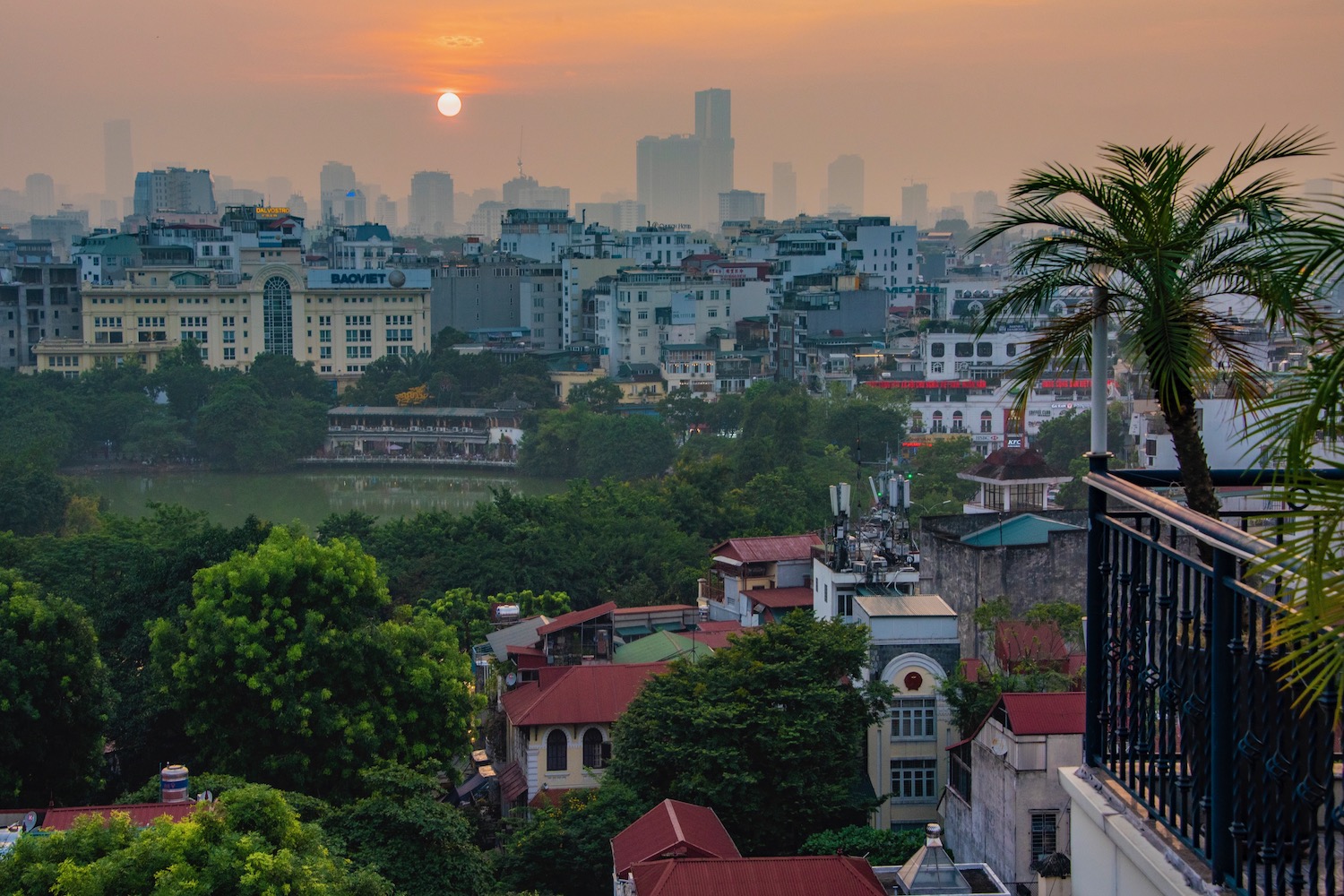 The bad news? If recent press reports are correct (and spoiler alert: they often aren't, when they're about developing countries like Vietnam), the bars that line either side of Hanoi Train Street might soon be closing, on account of a recent near-miss with some moron tourist on the tracks. The good news? Every old Hanoi institution that closes sees the opening of more sky bars in Hanoi, with my personal favorite being Diamond Sky Bar, even if I didn't necessarily feel celebratory last time I was there.
Take an Excursion to Halong Bay—Or Don't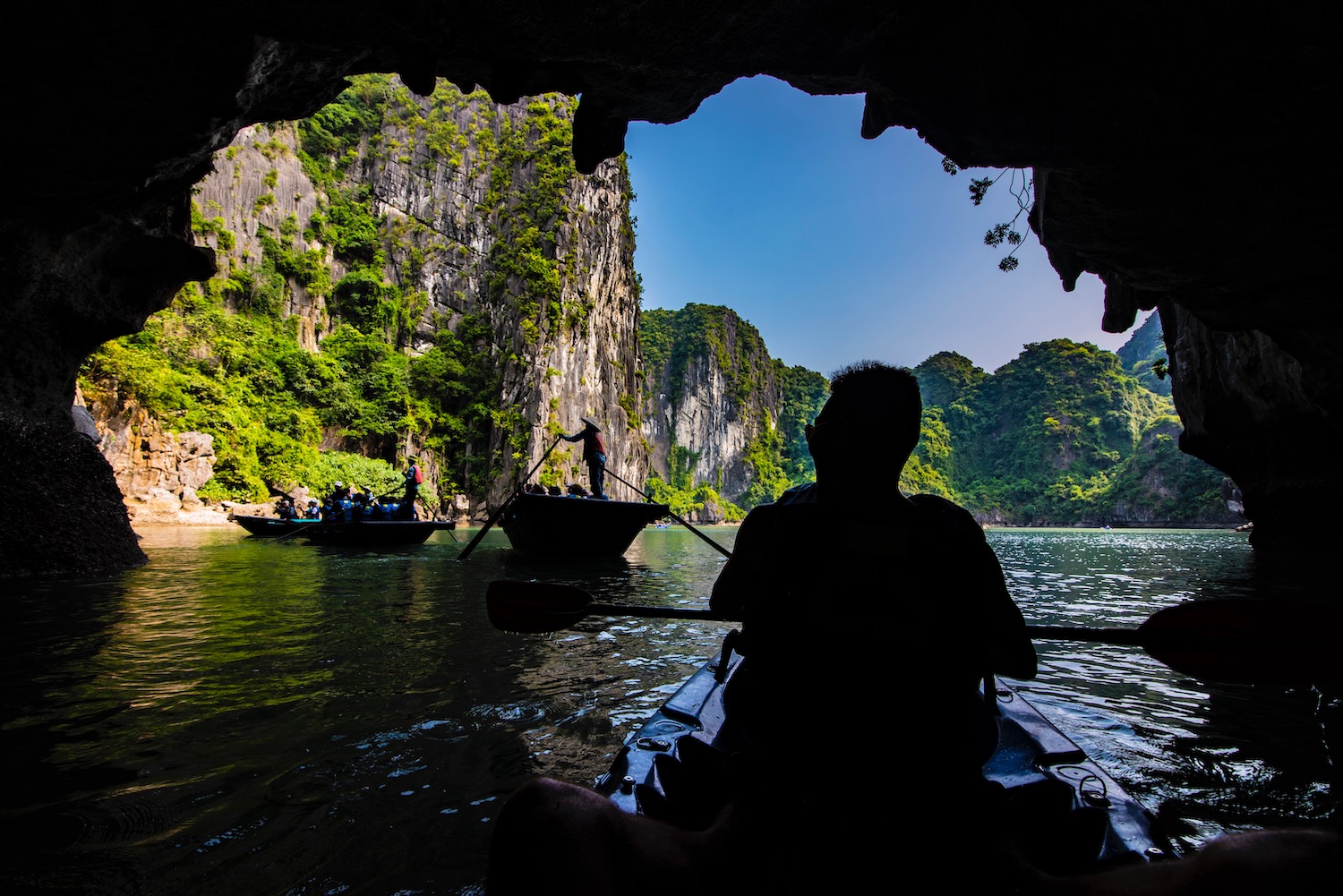 Like Nikko and Kamakura from Tokyo or Ayutthaya from Bangkok, a Halong Day day trip from Hanoi is practically a rite of passage for travelers to northern Vietnam. With this being said, I can't lie: I probably wouldn't have returned here on this trip, certainly not with a Halong Bay luxury cruise, if I hadn't been trying to impress a boy. While is not to say Halong Bay isn't fabulous, but rather that it's one of those places you really only need to see once.
How Many Days Do You Need in Hanoi?
I usually spend longer in a given city than I need to, but in the case of my most recent Hanoi itinerary the opposite was true. I only had one full day in Hanoi (plus one at Halong Bay, and the evening of another which was largely spent…not sightseeing). Now, having been to Hanoi before and also being a marathon traveler, I was able to make this work. In general, however, I would say that two full days in Hanoi (assuming you also plan to visit Halong Bay) is the minimum amount of time I would recommend devoting to Vietnam's fascinating capital.
Of course, depending upon how many day trips from Hanoi you plan to take, even 3 days in Hanoi might be enough. Truth be told, had I not been in the Airbnb I talked about earlier with a romantic (and, occasionally, sparring) partner, it might've been tempting to stay there for a week or two, and to "live" and work in Hanoi while slowly digging deep into the city's many nooks and crannies. Needless to say, the topic of how many days to spend in Hanoi is somewhat up to personal taste.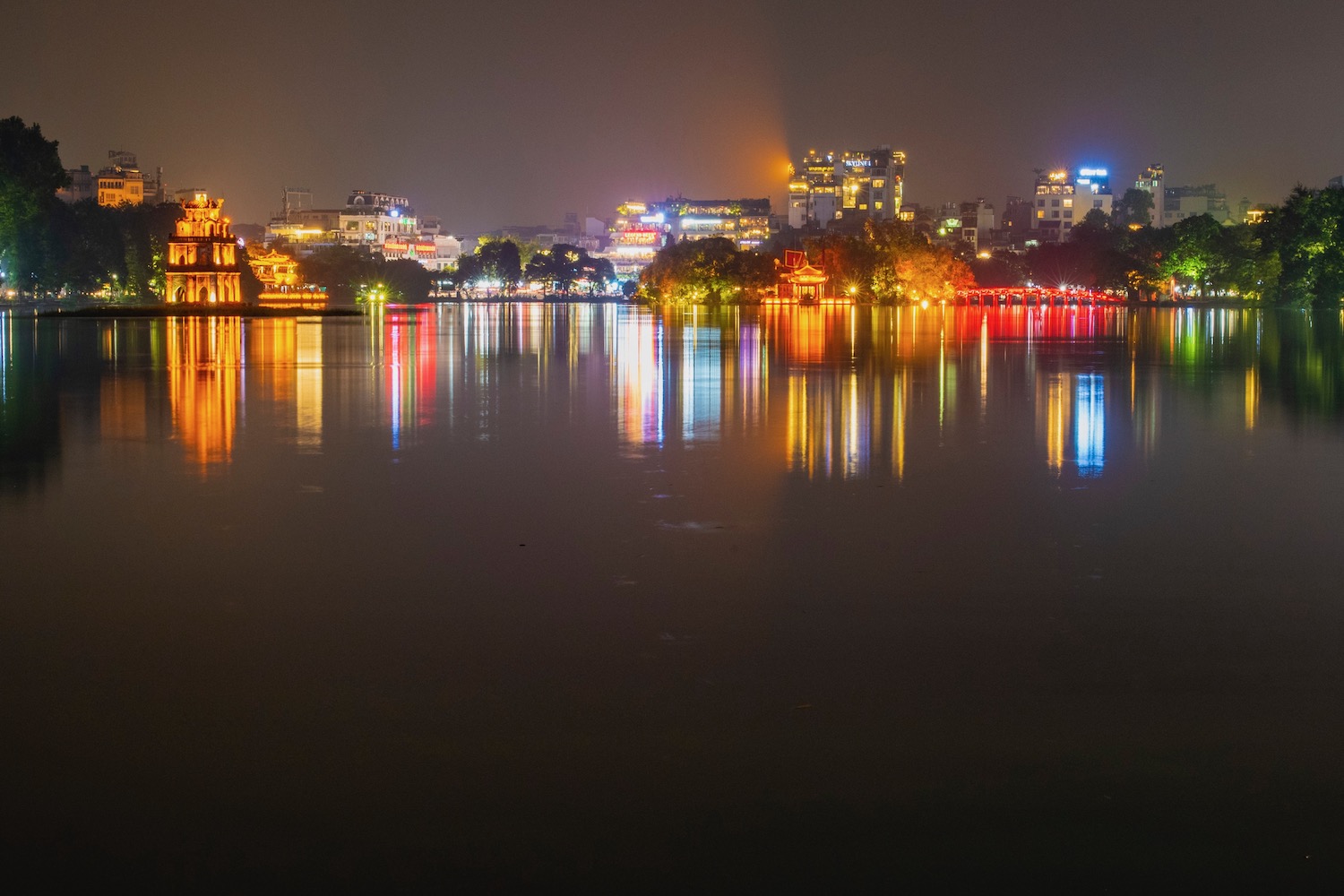 Is Hanoi Worth Visiting?
I've always been partial to Hanoi, but I've noticed that many travelers don't seem to share this perspective. Rather than simply posing the question "is Hanoi overrated?" I've spoken to many people who've simply written the city off for any number of reasons, whether because of its perpetual chaos and noise, due to the seeming unfriendliness of its locals compared to those farther south or even the fact that it actually gets cold in winter (which, as someone who's lived in a tropical country the past three years, is a definite positive in my book at this point).
If I'm honest, when it comes to the eternal Hanoi vs Saigon debate, I would actually say I'm on Team Hanoi, if only because of the rich, 1,000+ year history of Vietnam's capital—Ho Chi Minh City, as it's sometimes known, doesn't even really come close in that regard. Hanoi is definitely worth visiting, in my opinion, though it's of course best seen in the larger context of Vietnam, even if you can only make it as far south as Da Nang, Hoi An or Hue.
Other FAQ About Visiting Hanoi
Is 3 days in Hanoi enough?
3 days in Hanoi is enough to see the main attractions of the city, and then some. You can spend a day in the French Quarter and walking around Hoan Kiem Lake, and a full day visiting the city's various museums. Then, you can make a day trip to Ha Long Bay, and still have time to enjoy street food in the evening!
How can I spend 5 days in Hanoi?
If I'm honest, five days in Hanoi is a little excessive for those not well-versed in Vietnam. It's not something I'd recommend for traditional sightseers, and is a more proper length of time to spend if (for example) you're working remotely and plan to get an Airbnb, therefore allowing you to slowly discover the city's more local culture.
How many days do you need in Halong Bay?
Many travelers visit Halong Bay on a long day trip from Hanoi, but just as many spend a night on a boat in the bay. If you want to spend 2-3 days in Halong Bay or even longer, I'd recommend getting a hotel or guest house in Haiphong City or on Cat Ba Island.
The Bottom Line
The bad news? The frog I kissed during this latest Hanoi itinerary will never become a prince. The good news? Whether you're planning a Hanoi fairytale, or simply want to decide how many days in Hanoi to spend as you make your way north or south through Vietnam, you'll still find value in what I've shared here. Perfume 2 or 3 days in Hanoi with a day trip to Halong Bay—or, perhaps, somewhere slightly more exotic. Or, spend your entire time in the city center, delving into the food-filled alleyways and bar-lined train tracks of a city that evolved immeasurably between my first and second visits, certainly to a greater extent that my romantic judgment. Need personalized help planning your trip to Southeast Asia? Consider hiring me as your Travel Coach!