I still wasn't sure how many days in Saigon I would spend as of last Friday morning, just before boarding a Vietnam Airlines flight I'd booked less than 48 hours earlier. As had been the case with my largely disastrous trip to Hanoi in October, my third of three Vietnam visits this year was anything but pre-meditated.
In spite of this, I made a long list of Ho Chi Minh City attractions I wanted to visit. Or re-visit, more accurately: I'd been here before, even if so much time (Nine years and five months, if you want to get technical) passed between my first two landings at Tan Son Nhat International Airport that my second time felt like my first.
In Saigon as in Hanoi, there was a boy. But that's where the similarities between these two stories ends.
Where to Stay in Saigon
Dat was delighted when I arrived—and not only to see me, for the first time since our surprise reunion in Taiwan six weeks earlier. "Most Ho Chi Minh City hotels in this area," he said, referring to the ramshackle section of town along Dien Bien Phu Street just north of popular District 1, "are not as beautiful as this one." No many how many days in Ho Chi Minh City I ended up spending, I knew it was a good idea to spend them here.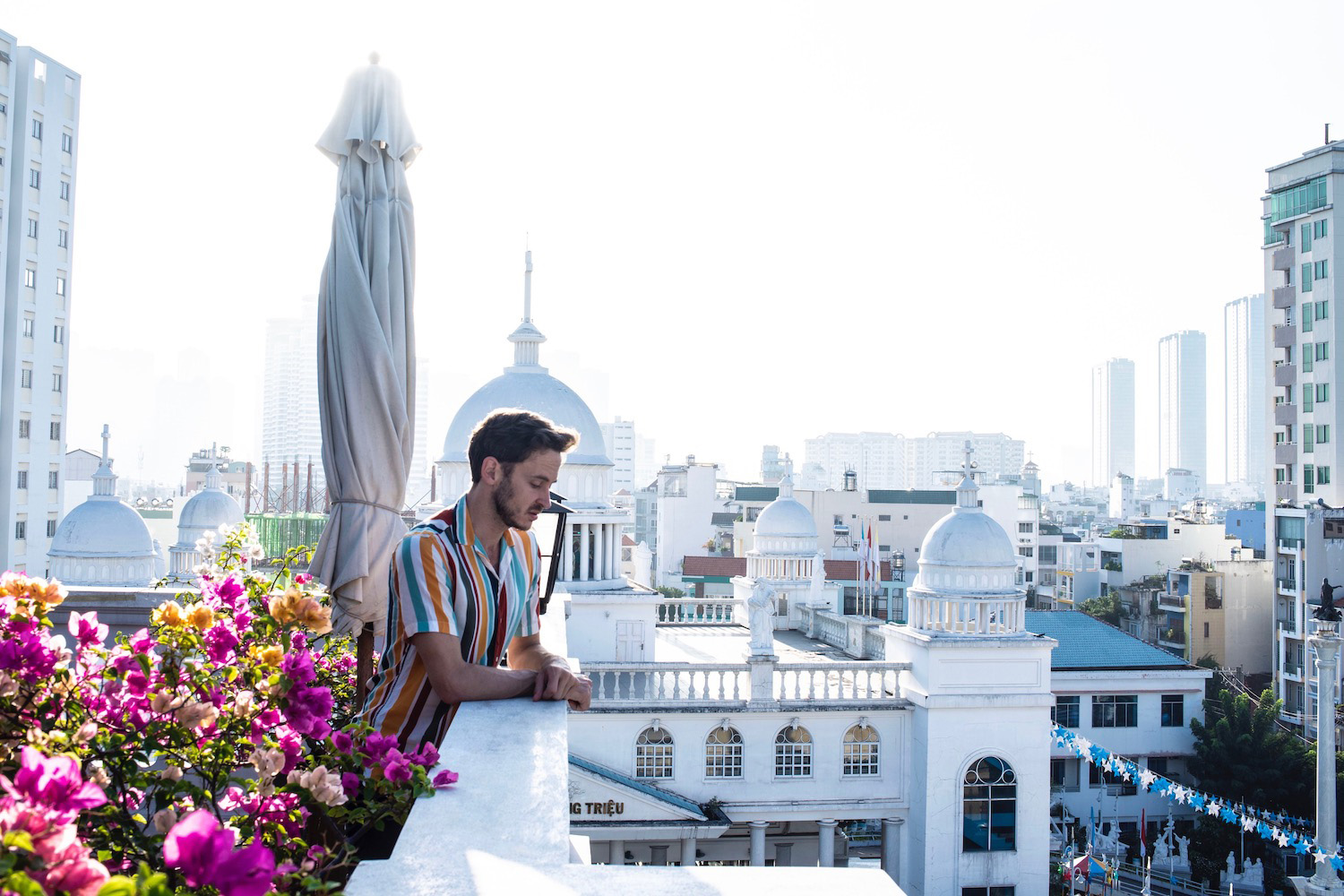 The boutique stylings of Maison de Camille, to be sure, served as a fitting backdrop to my third meeting with my Vietnamese companion, whom I'd met in Bangkok in April, but lost touch with shortly thereafter. Had we not randomly crossed paths inside the crowded Red House on the busiest night of Taipei Pride, I might never have seen him again.
My Favorite Things to Do in Ho Chi Minh City
Eat at Ben Thanh Market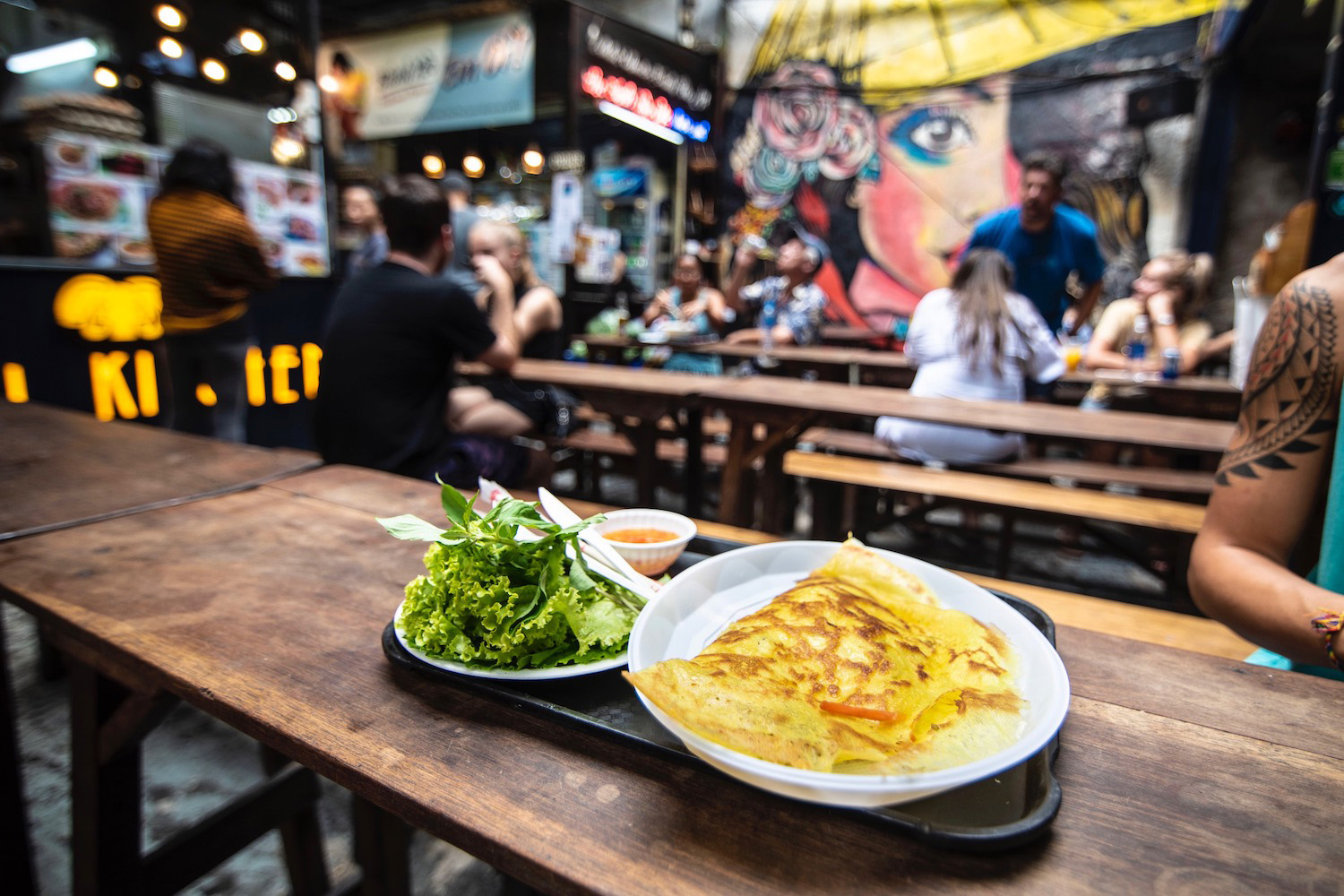 After a brief respite (and a few cocktails) on the hotel's bamboo-shaded terrace, we made our way via Grab to the aforementioned District 1, where we followed up our lunch of decidedly local Com Tam (Dat had assured me that the gamey-tasting flesh within the rice was only pork skin) with a decidedly foreigner-friendly take on the Ban Xeo pancake at Ben Thanh Market. Eating is first on many people's list of things to do in Saigon, and Dat and I were no different.
Explore District 1 at Night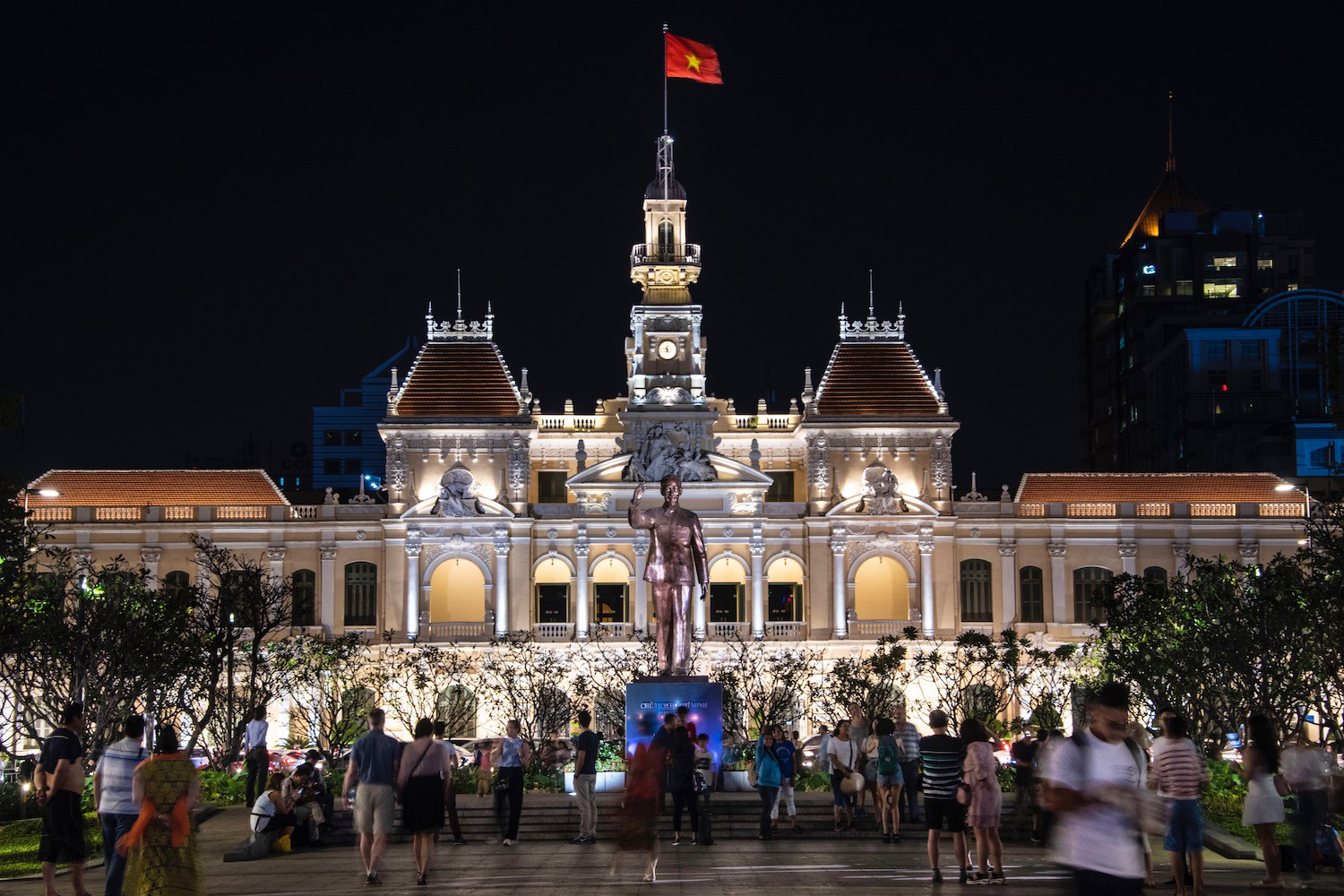 On the other hand, our decision to eat a second lunch (and have a second cocktail, at a quasi-rooftop bar overlooking Saigon City Hall) was born less out of hunger and thirst, and more out of my obsession about lighting. I wanted to wait for the Golden Hour (or, if it was cloudy, nightfall) before I devoted any energy to photographing attractions such as Notre Dame Cathedral, the Saigon Opera House or Saigon Central Post Office.
Go Local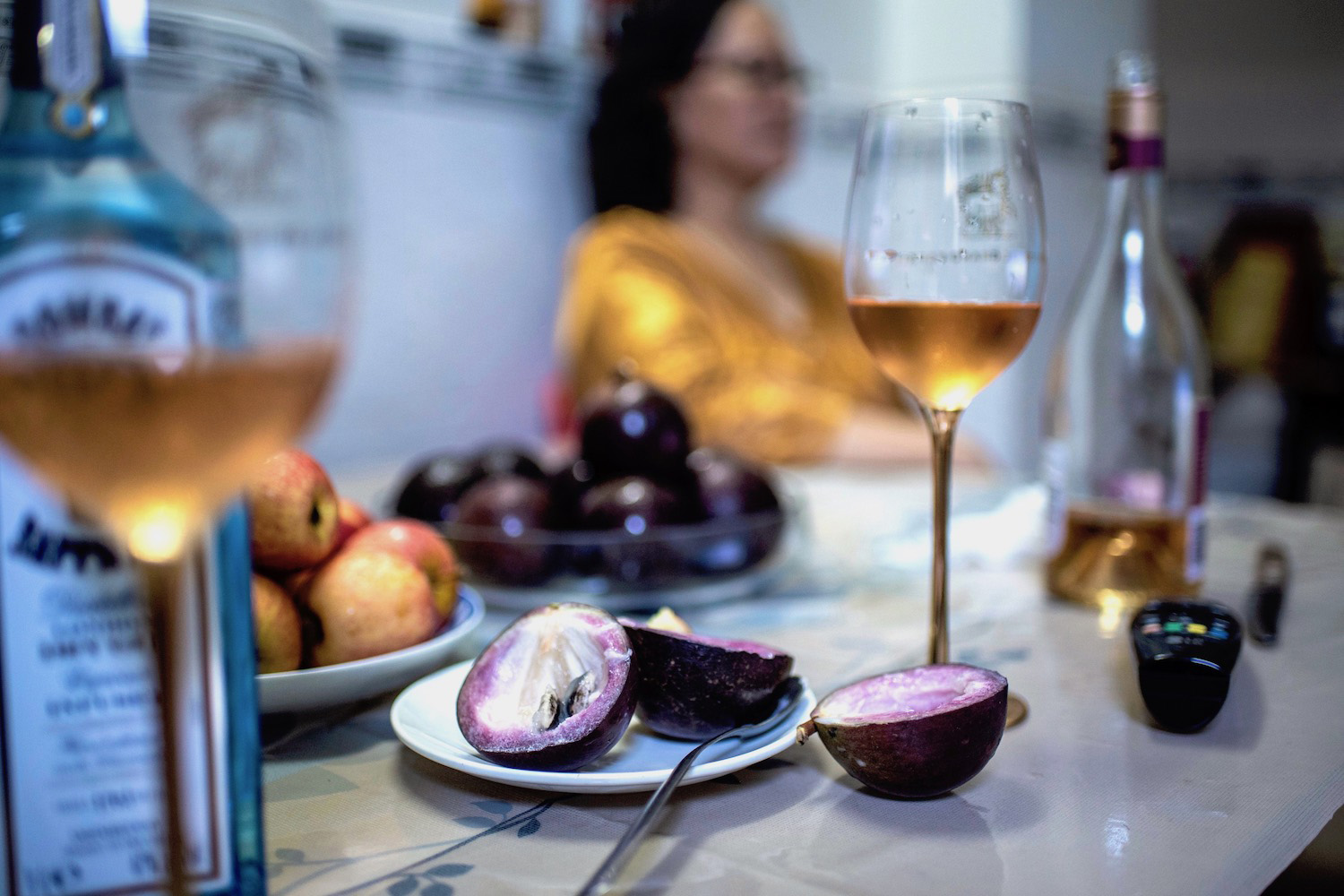 With a couple of exceptions, I executed most of what I'd envisioned for my days in Ho Chi Minh on my first night in the city, so Dat and I awoke Saturday at headed out beyond District 7 to his home, whether his mother was waiting for us with a type of fruit I'd never seen before. She sat without judgment as we washed it down with rosé (and then, Bombay Sapphire and tonic) at 9 'o clock in the morning (apathetic, it seemed, to her apparently straight son showing up with a conspicuously gay westerner).
(Or Expat)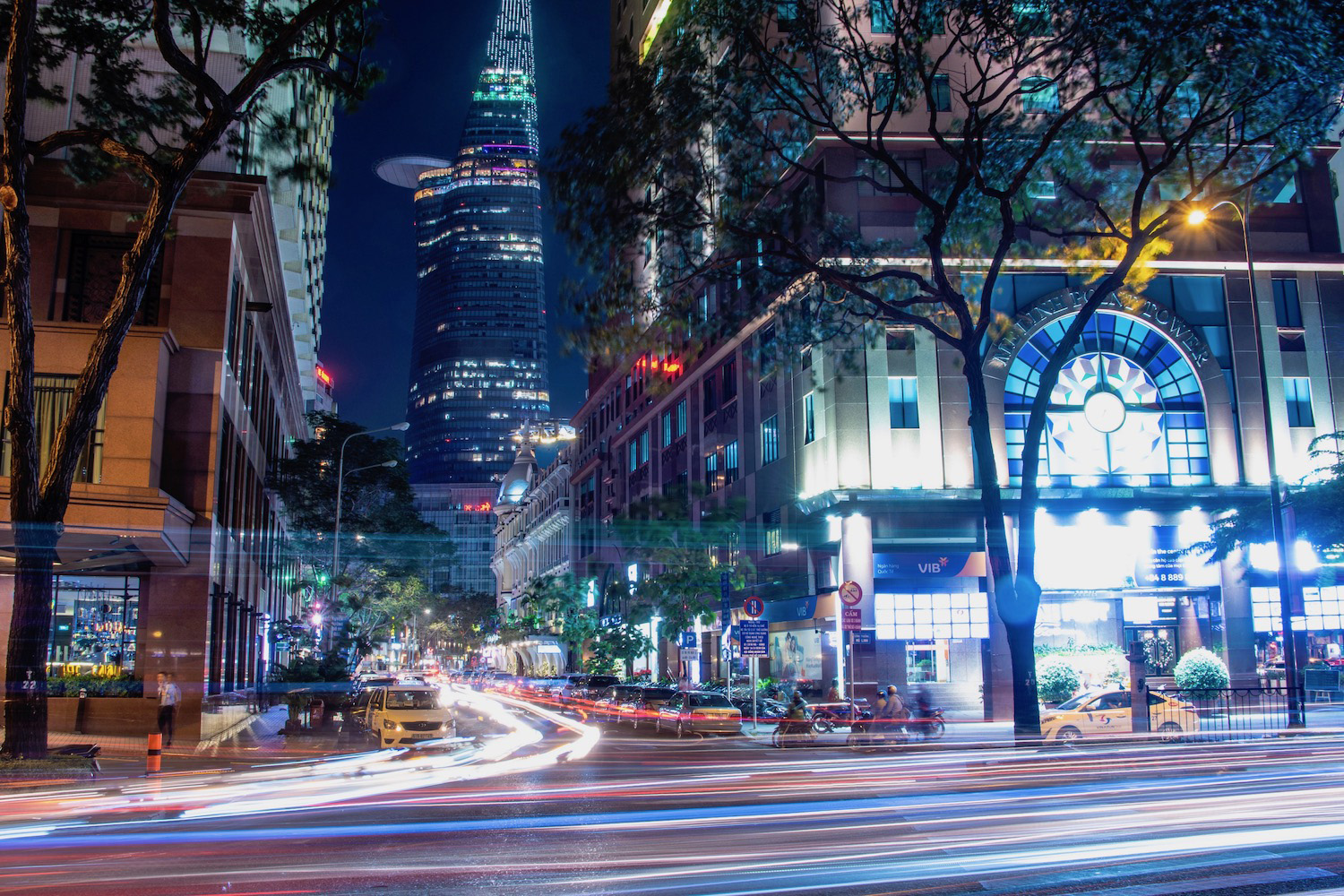 We left with as little fanfare as we'd arrived; and after sharing a ca phe sua da with my friend Martin (whom I also knew from Bangkok) beneath a creepy nativity scene just outside Maison de Camille, headed into the expat haven of District 2. There, at a coffee shop that reminded me of Cracker Barrel, Martin and I reminisced about the life in Thailand that now seemed to have taken place a century ago. Dat and I would go on to spend that evening atop the glitzy Bitexco Financial Tower, one of at least two dozen Saigon skyscrapers in the city that literally didn't exist the last time I was there.
Visit the Mekong Delta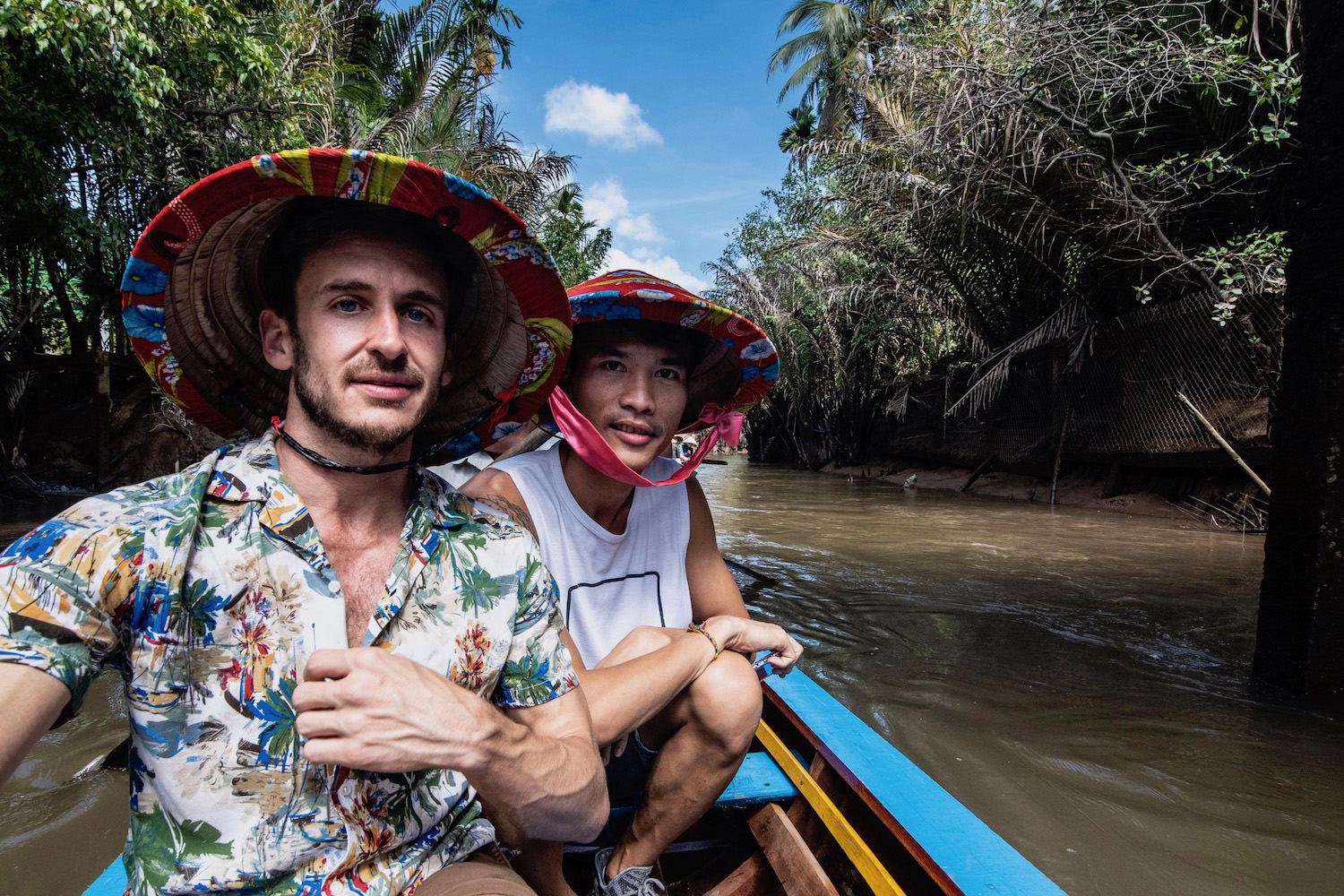 Less bored with what to do in Ho Chi Minh City (which has essentially been re-born in the past nine years, at least from my perspective) and more wanting simply to see something outside of town (besides the Cu Chi Tunnels, which I'd visited in 2010), Dat and I divided Sunday between the city of My Tho and the province of Ben Tre. After paddling a traditional sampan boat through a palm-lined canal (and enjoying various other adjacent adventures), we made a stop at Vinh Trang Pagoda en route back to Saigon. Dat told me he prayed that we would find a way to be together.
How Many Days Should You Spend in Saigon?
If you read my above-linked post about Hanoi (or read between the lines of my Instagram posts therein), you'll realize how at odds this experience is what happened in the Vietnamese capital two months earlier. I don't mean the particulars of my Saigon itinerary, either, or simply the fact that Dat is Vietnamese rather than hailing from Taiwan.
To be sure, rather than suffering through a long weekend with an avoidant narcissist who literally abandoned me in the middle of the night to fuck a total stranger, I was the one with the sudden power to hurt a person who cared deeply about me. Three days in Ho Chi Minh City would ordinarily be enough to see Saigon, but as Monday sped past and my flight back home approaches at fever pace, I was certain I'd be departing prematurely.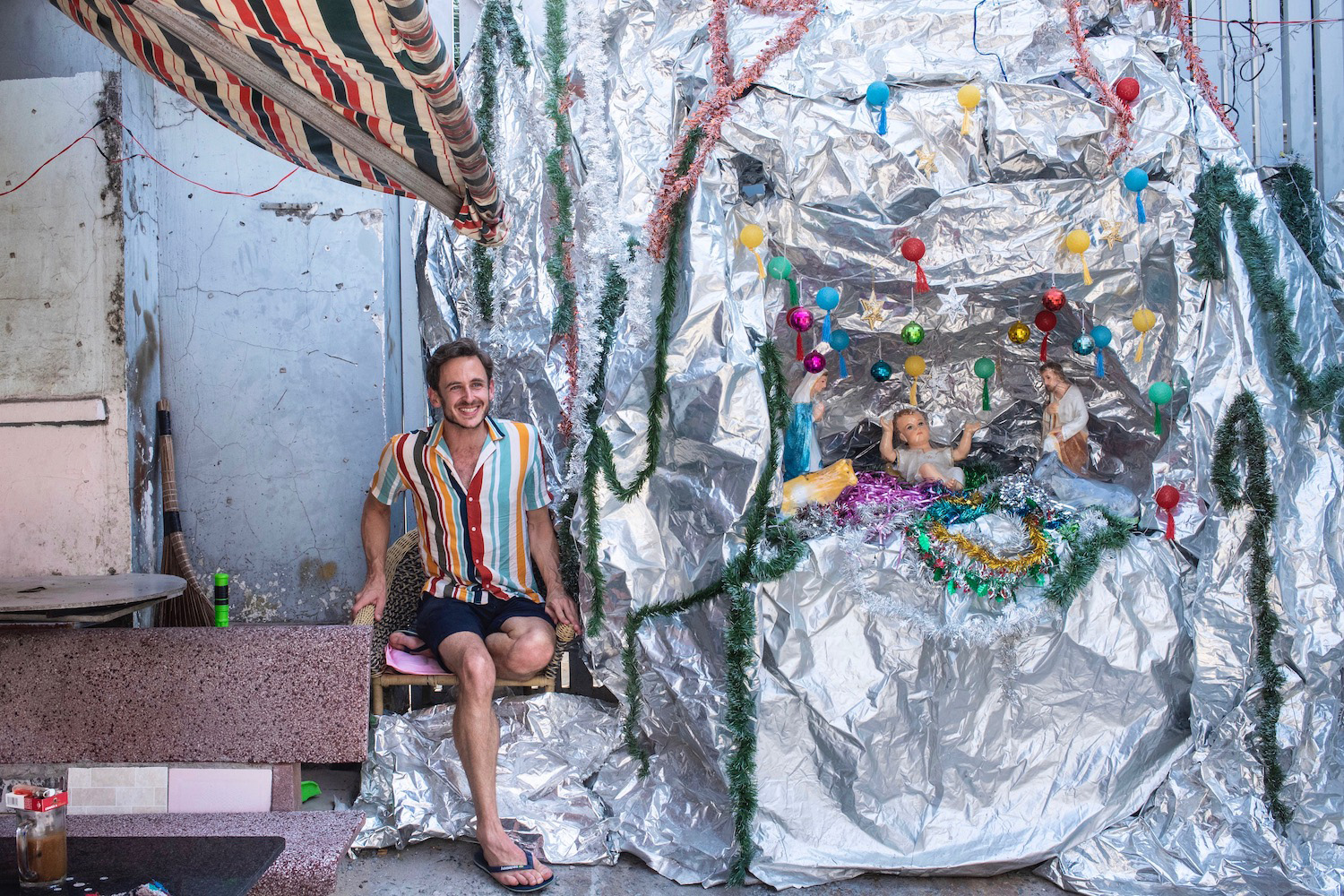 Saigon vs. Hanoi
I have little to say right now about my romantic future, apart from two general truths: I have no immediate plans to move to Vietnam; I have as little faith in the workability of long-distance relationships as I do any desire to discard people who are inconvenient to love. Dat has an important place in my heart, and always will, irrespective of whether we find a way to be together.
As far as the topic at hand is concerned—is Saigon or Hanoi better?—it's difficult for me to answer this objectively. Certainly, I enjoyed my visit in Vietnam's largest city significantly more than my last trip to its capital, though it would be irresponsible of me to discount the impact of my life's own circumstances on that conclusion.
Other FAQ About Visiting Ho Chi Minh
Is 3 days enough in Ho Chi Minh?
Although Saigon is a massive city, 3 days in Ho Chi Minh City allows you to cover all your bases. You can spend two days in the city center neighborhoods of District 1 and District 3, before taking a day trip down into the Mekong Delta.
Is Ho Chi Minh worth visiting?
Ho Chi Minh is definitely worth visiting, but it's not for everyone. For example, I much prefer Bangkok to Ho Chi Minh, as it's more convenient (and cleaner!) and less chaotic. Indeed, even if you just stop in Saigon for a couple days after arriving in Vietnam or before leaving, it helps contextualize the rest of the country.
Is it better to visit Hanoi or Ho Chi Minh?
Although Hanoi is a better city on paper (at least according to my tastes—I love history, and generally love national capitals), I find that Ho Chi Minh is more vibrant, dynamic and interesting. With that being said, neither of Vietnam's two largest cities are really among my favorite destinations in the country.
The Bottom Line
I splurged on a business class upgrade at check-in, and while this was a pleasant distraction from the heavy emotions that bookended my days in Saigon, my journey back to Taipei was not a wholly smooth one. Upon arriving at the gate, where I learned that my flight would be delayed by at least 30 minutes, the computer screen and physical placard displayed two different destinations. "Is this gate for the Taipei flight," I asked the un-bothered looking agent, "or Guangzhou?"
She responded in what I've found to be a relatively typically Vietnamese fashion—Saigon has been re-born between my two visits here, but Vietnam and its people haven't changed much, neither for better nor for worse. "I'm not sure," she shook her head, and made a call on her cell phone. (To ascertain the facts, I hoped, and not to gossip or simply to avoid having to answer my question.)