A Tremendous Taiwan Itinerary
I've recently revamped the Taiwan itinerary you're about to read—and for very good reason. I recently spent nearly two years living in Taiwan, which gave me extremely deep insight into the country, its destinations, its culture, its cuisine and beyond.
To be sure, whether you've navigated here because you're overwhelmed about exploring the wild East Coast of Taiwan or if you're hoping for an itinerary that's basically plug-and-play, I've got something for everyone. (I'm also in the process of building an entire website devoted to Taiwan, if that's more your speed.)
I hope you'll continue reading, irrespective of what initially brought you here, be that a simple question like "how many days in Taiwan is enough?" or something more complicated. Come for the Taiwan east coast itinerary, stay for the rest of the underrated country!
Practical Matters
When to Visit Taiwan
Just as it's always breakfast somewhere in the world, it's always raining somewhere in Taiwan. As a result, you should make sure to pack an umbrella and/or raincoat for at least part of your Taiwan 10 days itinerary, or even if you spend a shorter amount of time in the country. Theoretically, October and November should be the driest months of the year, but my own October visit to Taiwan saw the Taipei area drenched in almost nonstop rain. On the other hand, the "wet" months of June-August have been rather dry in my experience. And overall, during the years I spent living in Taiwan, I found the country surprisingly dry. Go figure!
Where to Stay in Taiwan
Though I didn't have any "bad" stays in Taiwan, the best hotels in Taiwan simply aren't that great. I mean, I found the location of Taipei H Imperial Hotel unbeatable, for example, and the hospitality at Fupin Hotel really exceeded my expectations, given its low price point. But from the chain of Kindness Hotel Kaohsiung properties, to the forgettable place I stayed in Kenting National Park, hotels in Taiwan just aren't all that. Taiwan is one of the few destinations in the world where I'd say I prefer Airbnbs!
Getting Around in Taiwan
If you stay primarily in Taiwan's cities, you can get around using a combination of the high-speed rail line that runs down the country's west coast, and the metro and bus systems within its large urban areas. (TIP: A reloadable EasyCard will greatly assist you in using the latter!). If you closely follow my Taiwan itinerary, however, things get a little more complicated. Irrespective of the recent, tragic train derailment, Taiwan's east-coast rail network leaves a lot desired; I would highly recommend renting a car. As far as domestic flights are concerned, some do exist, though you likely won't need to take one, unless you visit outlying islands such as Kinmen, Penghu, Orchid Island or Green Island. Note that if you plan to rent a car in Taiwan, you will need to get an International Driving Permit, or IDP.
Money, Costs and Communication
Is Taiwan expensive? That depends on who you ask, and about what items. For example, while it's easy to find street eats for less than 100 New Taiwan dollars (TWD or NT$, which are valued at around 30 per USD), hotels can be expensive for what you get, and high-speed rail tickets are not cheap. I'd say prices in Taiwan sit somewhere between Japan and mainland China, which is convenient since the country's culture (and yes, I do view Taiwan as an independent country) also exists on that continuum.
To be sure, while people in Taiwan speak more English than citizens of either China or Japan, basic Mandarin skills will make your life a lot easier. As far as digital communication, it's easy to get an unlimited data SIM card upon arrival at Taoyuan Airport (thought not as much in the city—be warned); Wi-Fi is prevalent throughout the country, in hotels (and other private establishments) and even in public areas of Taipei and Kaohsiung. In Taiwan, how many days you should spend has nothing to do with staying connected.

Places to Visit in Taiwan
Taipei and Vicinity
Like many a Taiwan itinerary blog, mine will begin in earnest with suggestions about Taiwan's capital. I have some authority herein: As I mentioned a couple paragraphs up, I moved to Taipei in May 2019 and never looked back until I left in the waning days of 2020. Within Taipei's city center, you can take a mainstream approach—hiking Xiangshan mountain to get a view of Taipei 101 and the Taipei skyline, for example—or a more local one, shirking tourist-filled Shilin Night Market for Shida Night Market, which is inhabited primarily by Taiwanese students from an nearby university.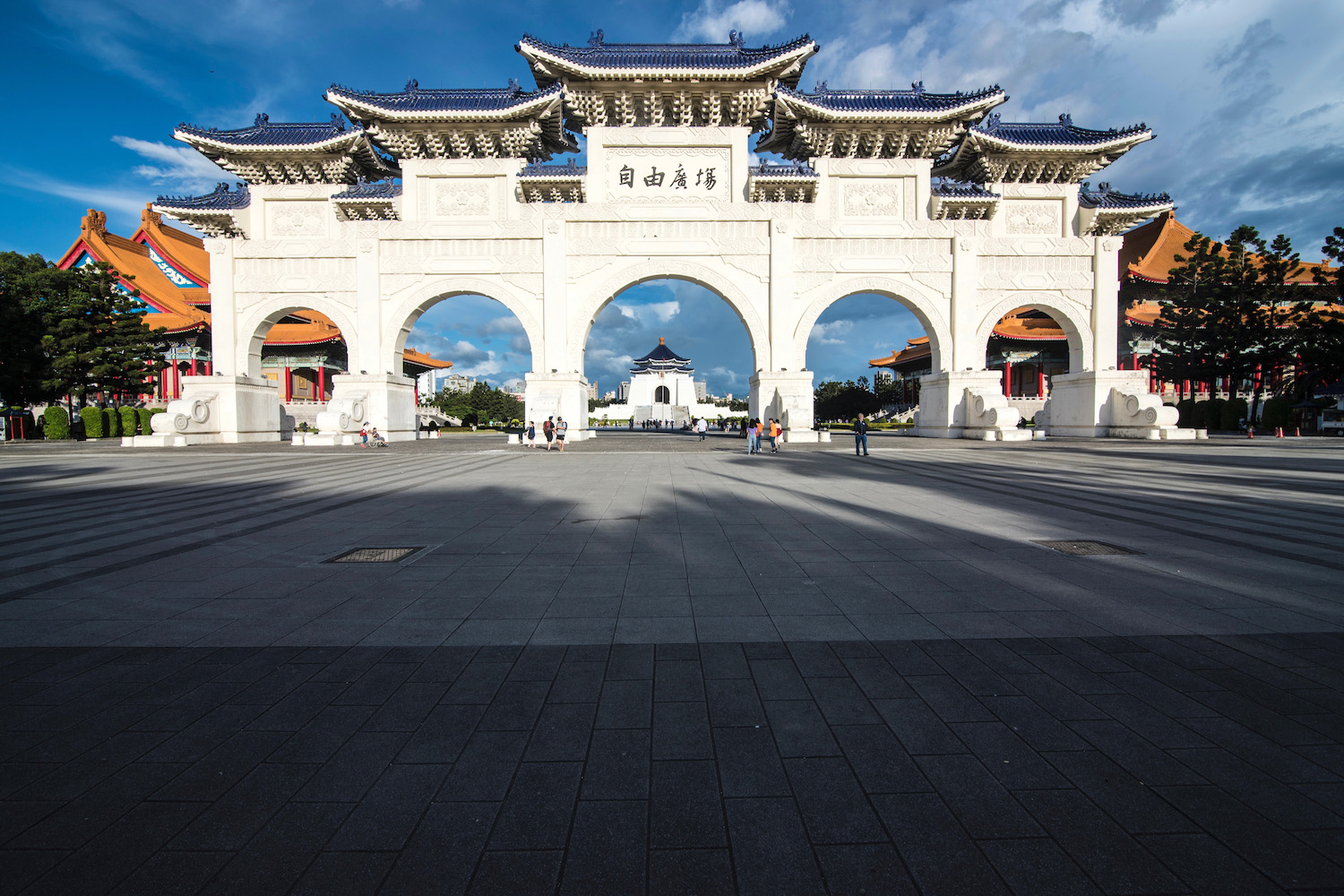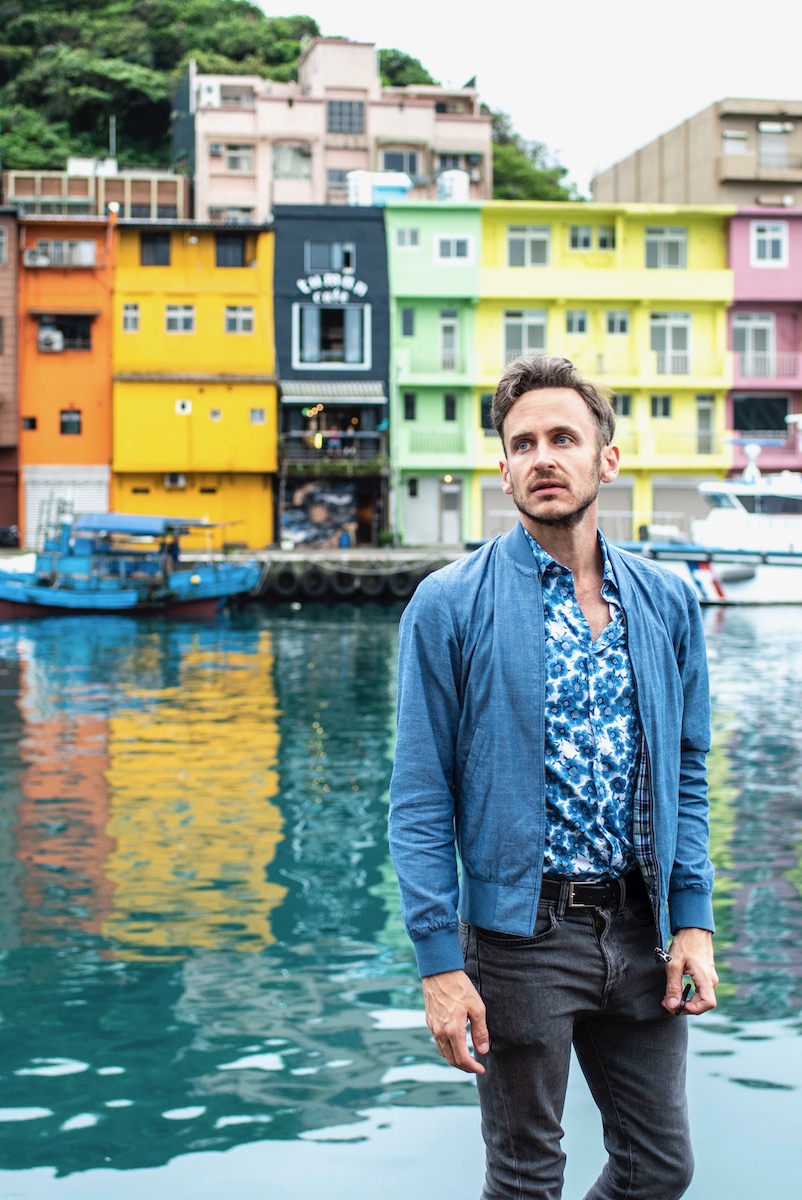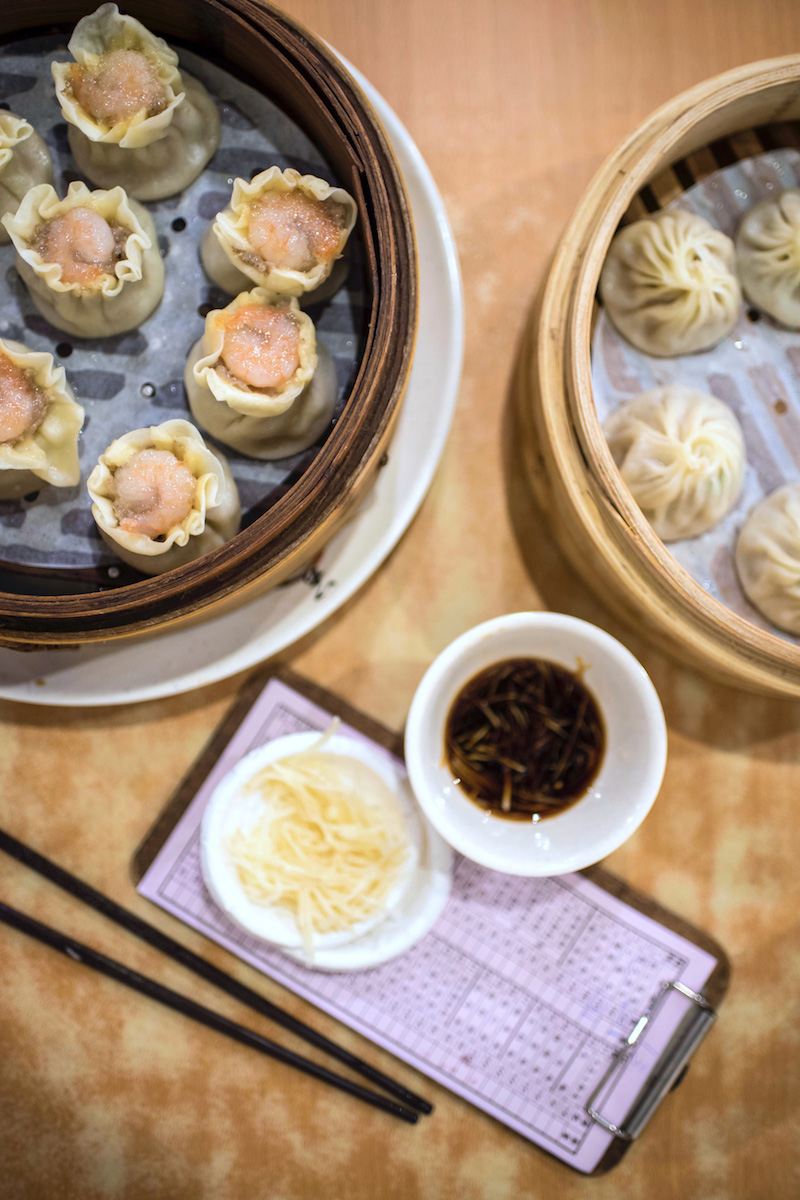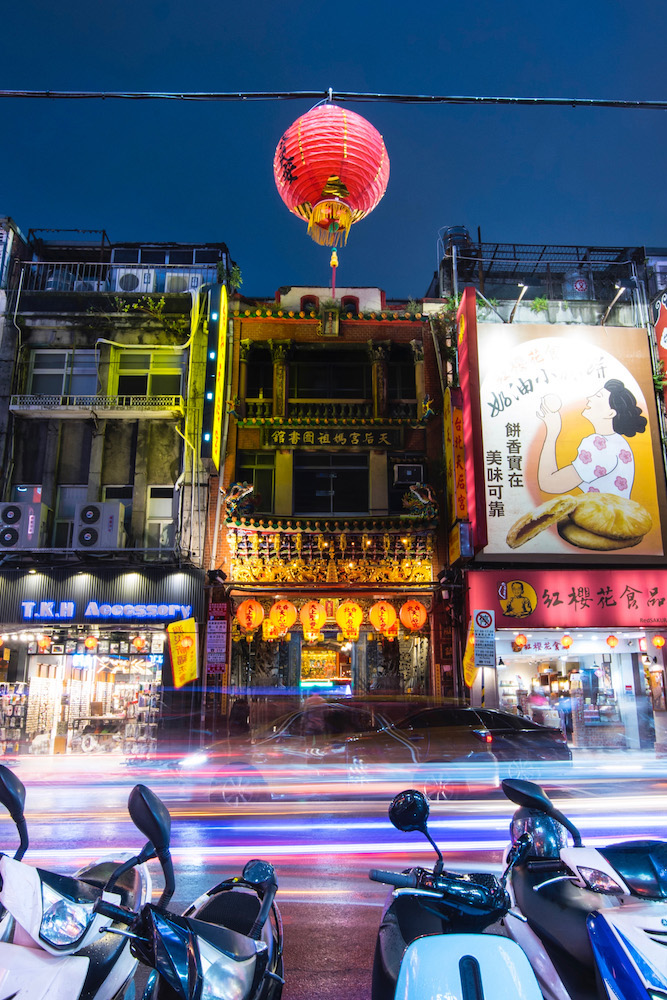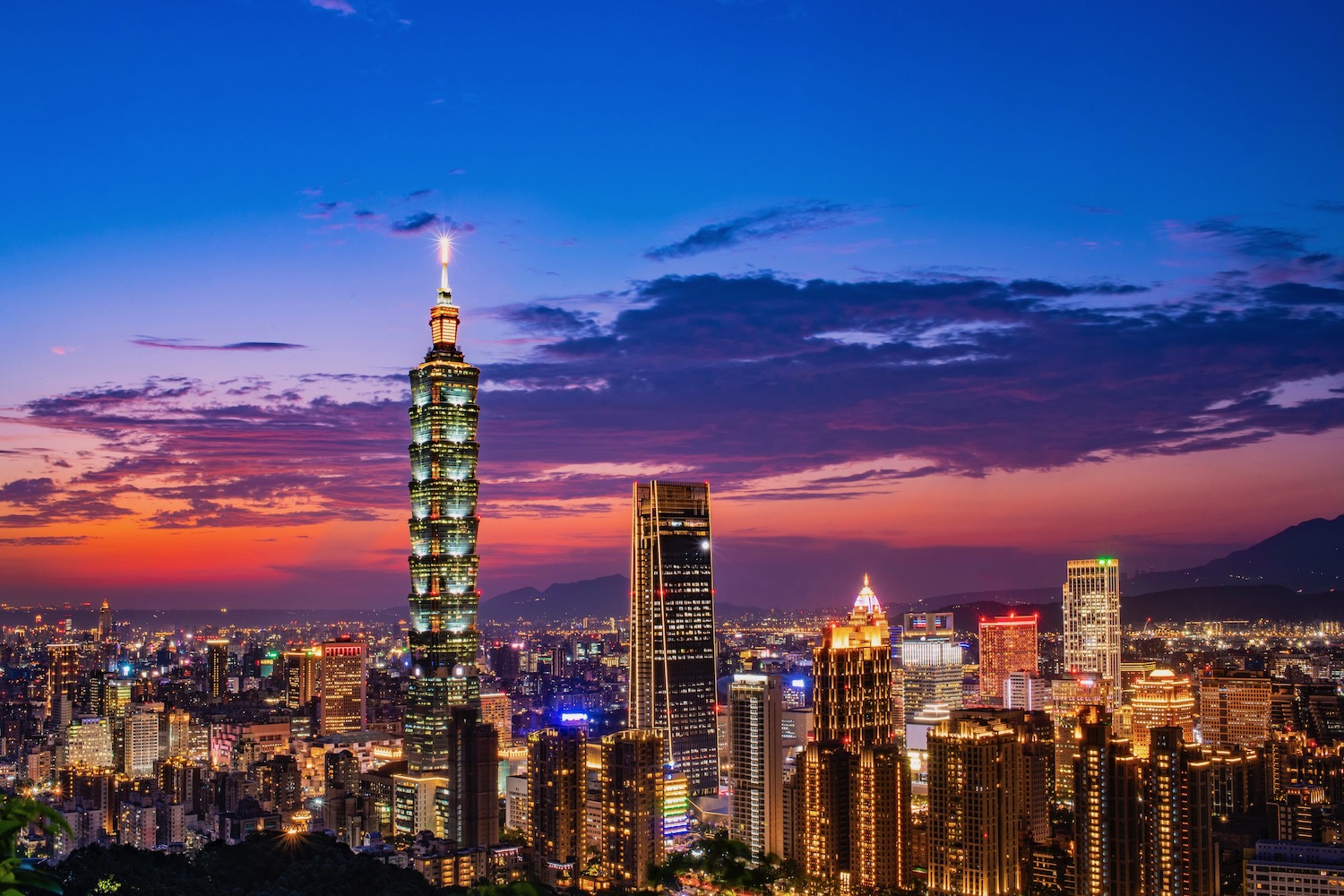 Likewise, you can take a similar approach when it comes to day trips from Taipei. While many travelers will enjoy a day (or night) away from the city with a stroll along Jiufen Old Street or through Miaokou Night Market in Keelung, I would also recommend hiking to Seven Stars Peak atop Yangmingshan volcano, or even renting a car and making your way to Quanhua Temple in Shitoushan National Park in rural Miaoli County.
READ MORE: A Tantalizing Taipei Itinerary
Taichung and Sun Moon Lake
Although a lot of travelers skip this central Taiwanese metropolis, many of the things to do in Taichung are rather singular. These include attractions such as Taichung Confucius Temple and the Instagram-famous Rainbow Village, as well as more culinary pursuits. I'm thinking of lu rou fan at Fu Ding Wan, dinner trips through night markets such as the one at Zhongxiao Road and bubble tea at Chun Shui Tang, largely regarded as the birthplace of Taiwan's national drink.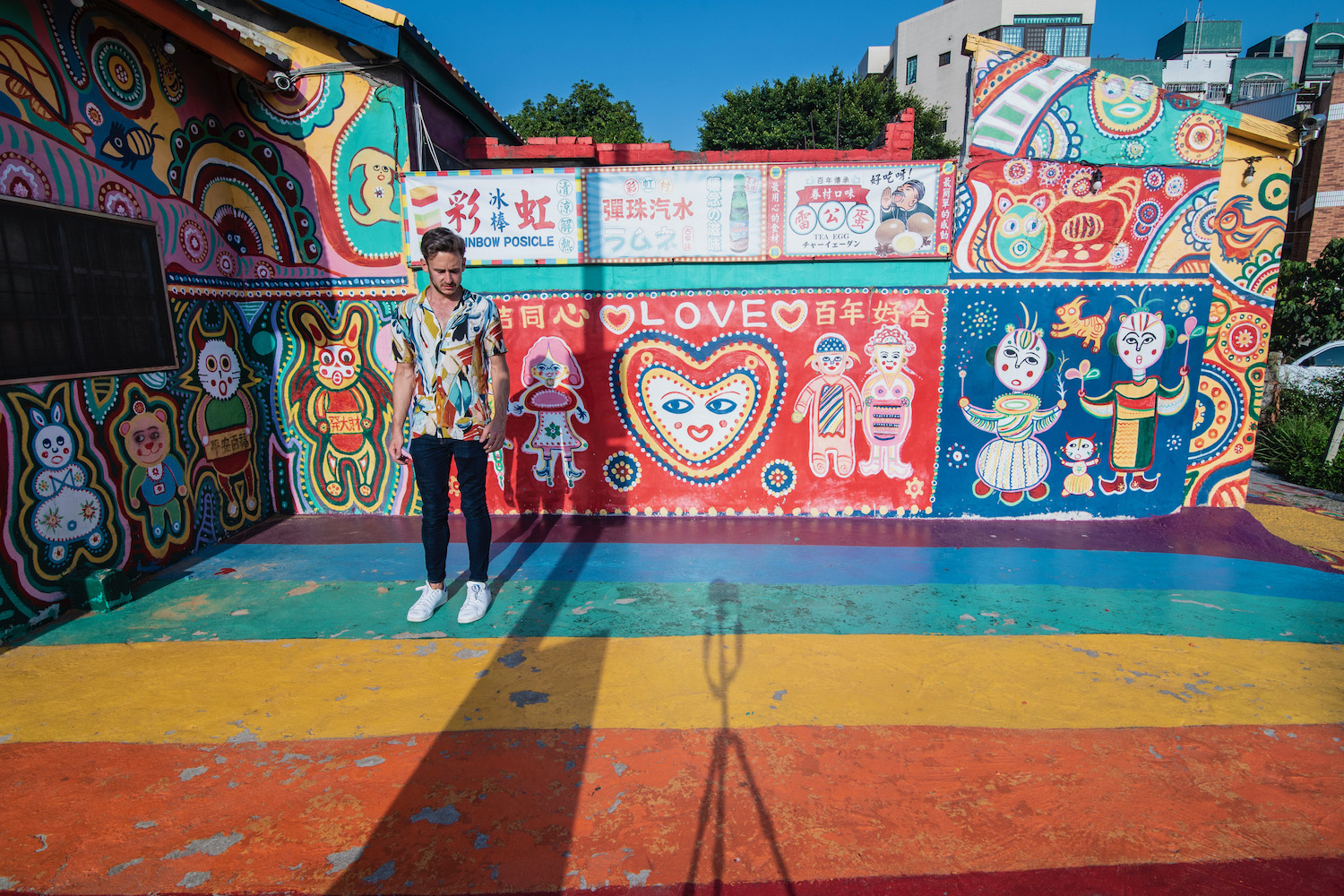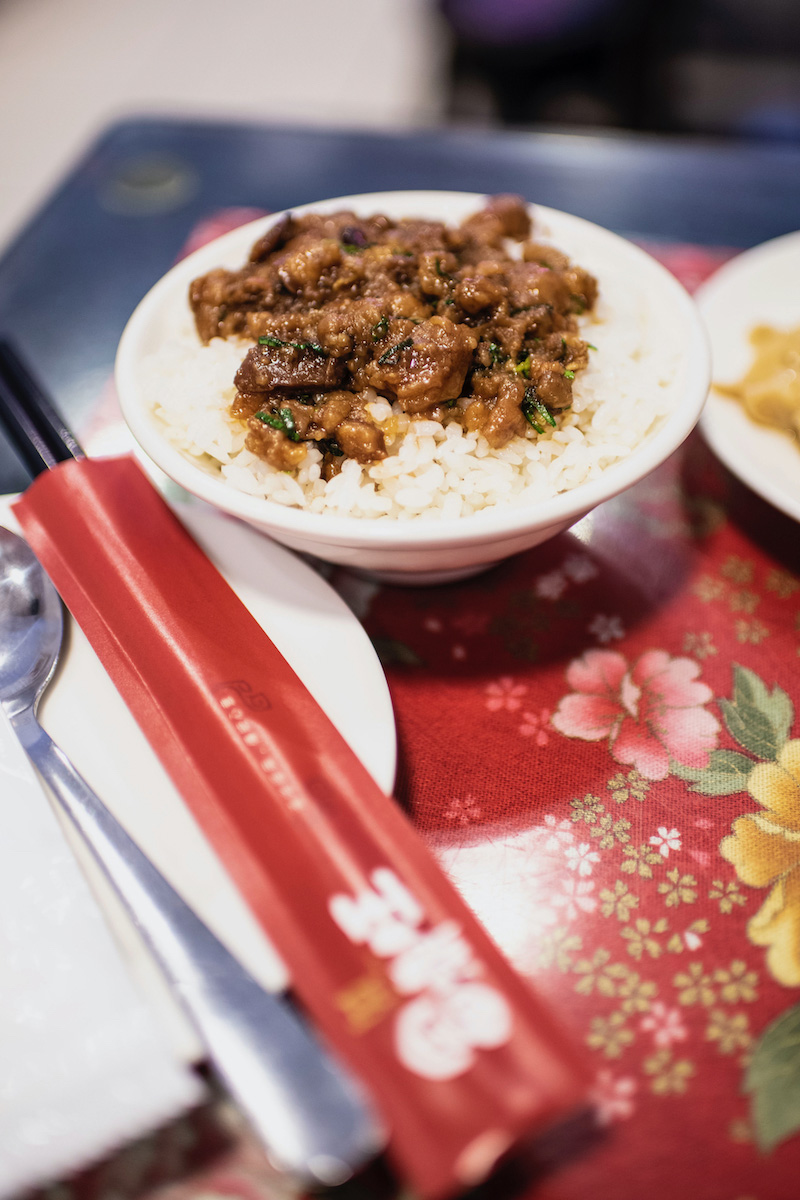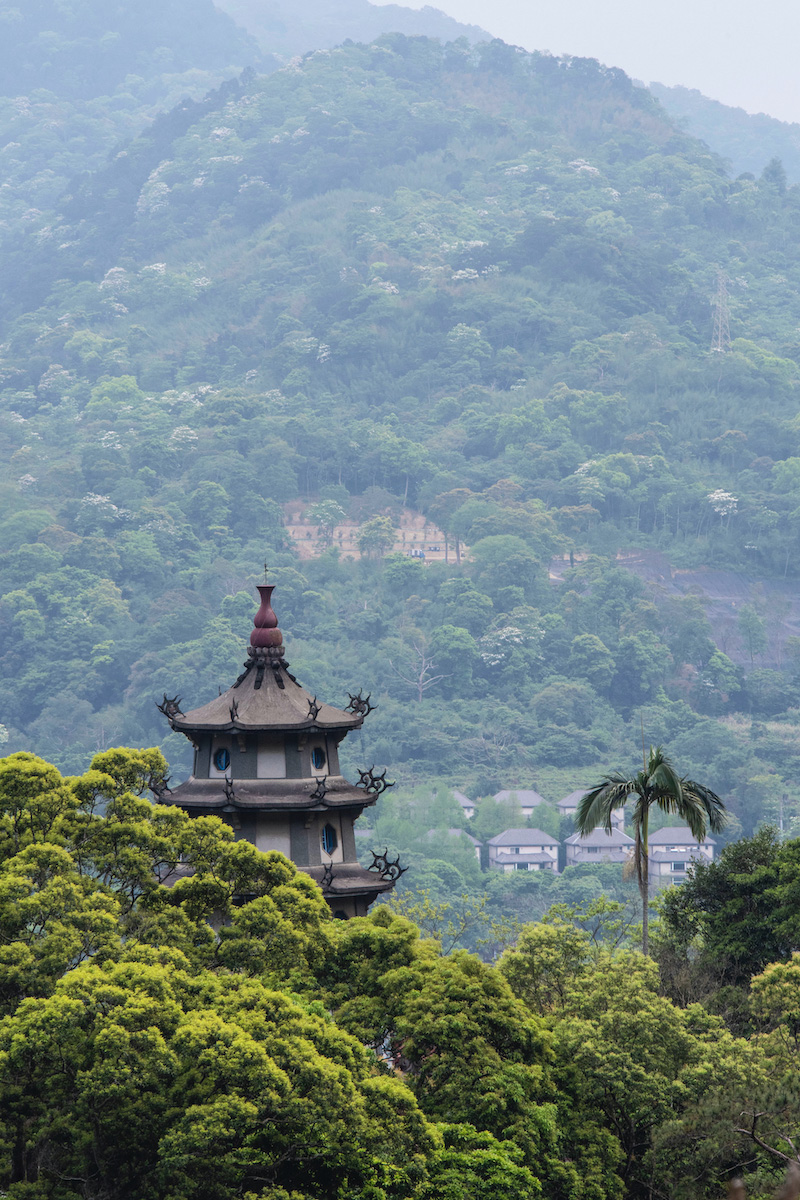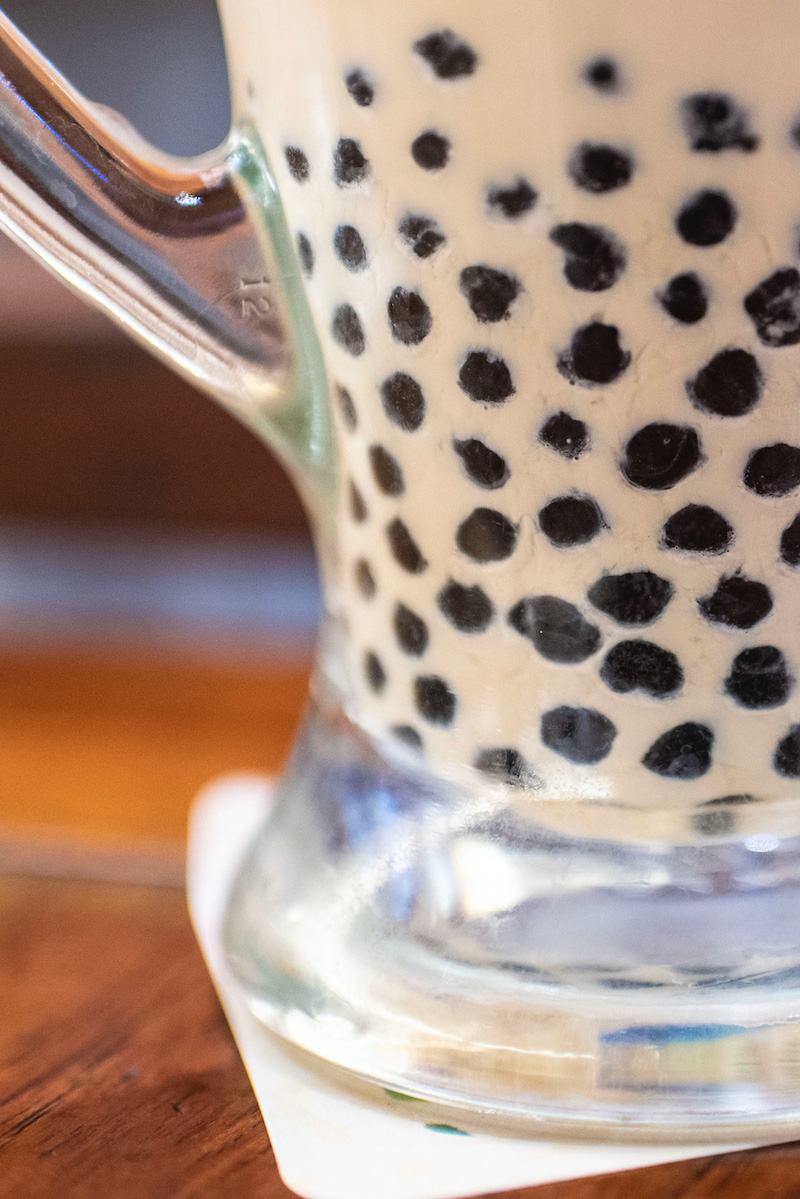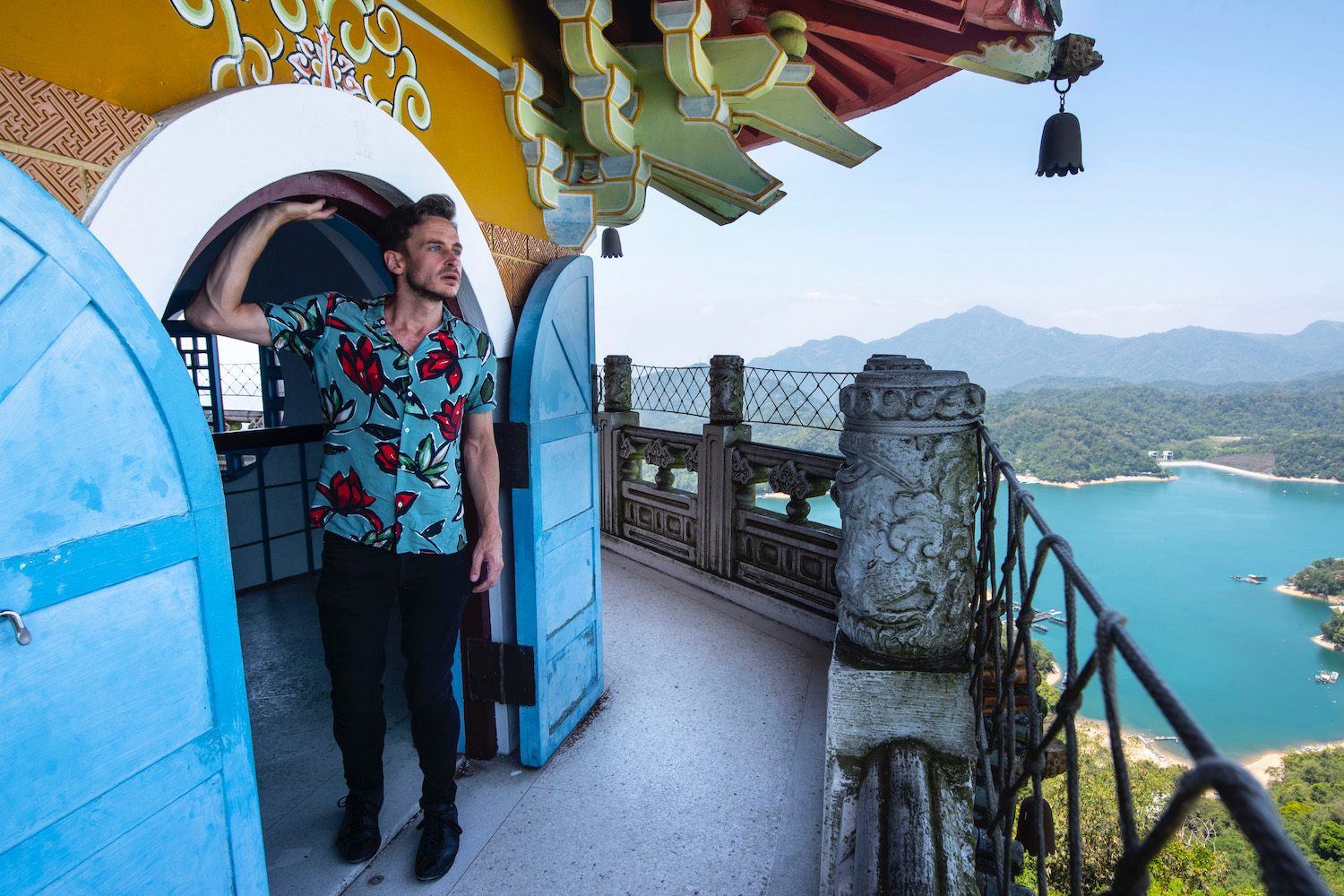 Taichung, to be sure, is more than just the city center. Most specifically, it tends to be an intermediary stop on the way from Taipei to Sun Moon Lake, which is perhaps the biggest tourist draw of central Taiwan, for foreigners and Taiwanese people alike. Obviously, although you can visit this beautiful spot (which is as famous for its scenery as it is for aboriginal culture) without staying a night in Taichung, I don't recommend it.
READ MORE: The Truth About Taichung
Taiwan's East Coast
I started my exploration of the stunning Taiwan East Coast with a night (and an egg-filled cong bing scallion pancake) in Hualien and a day hike through Taroko Gorge. Following my time here, I continued driving down the East Coast Scenic Route toward the city of Taitung, en route walking across the dramatic Platform of the Three Immortals bridge and looking out over Taimali, which is rightly known to be among the best beaches in Taiwan.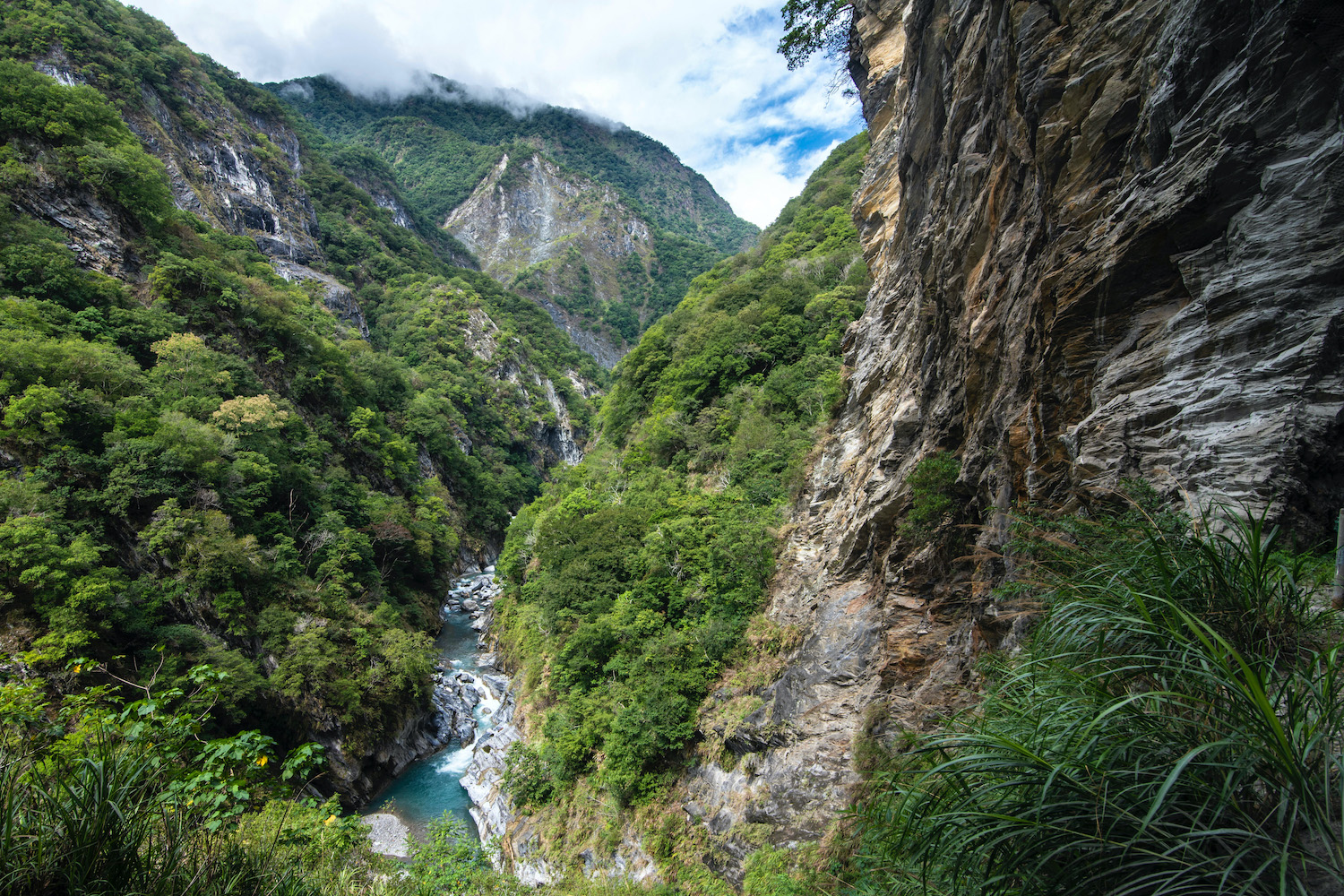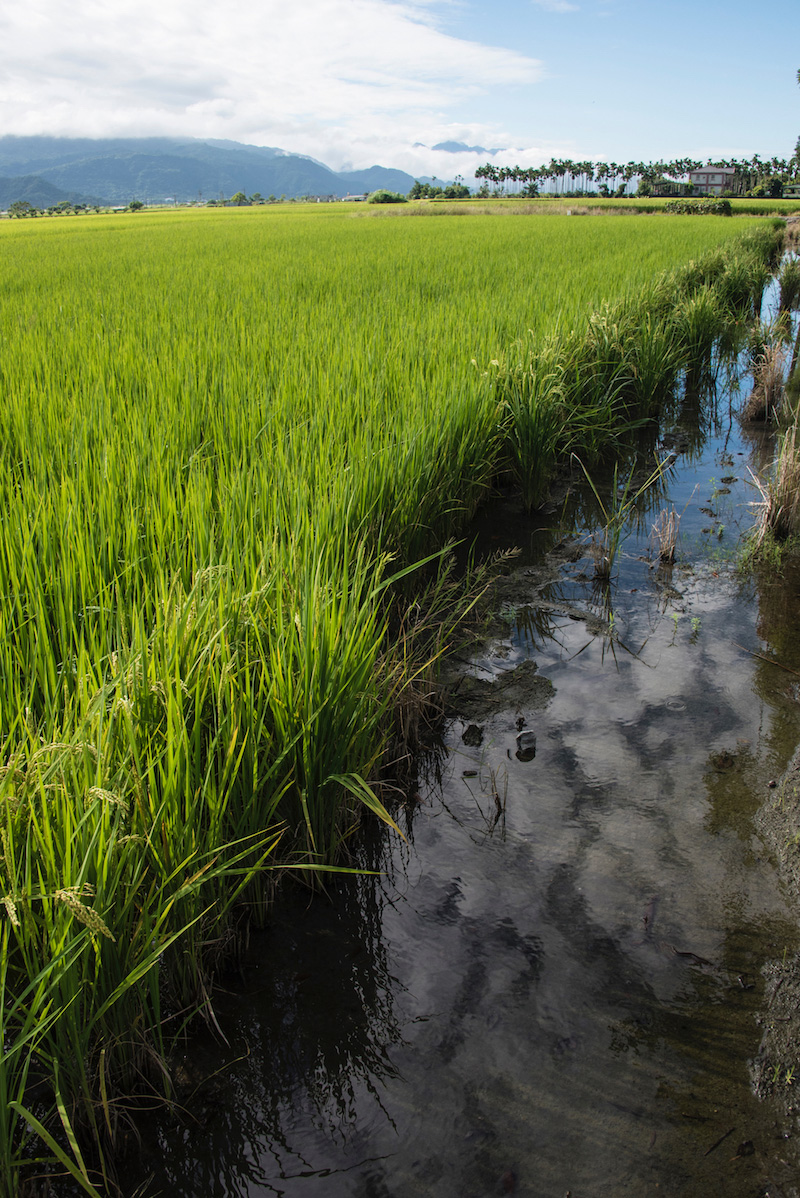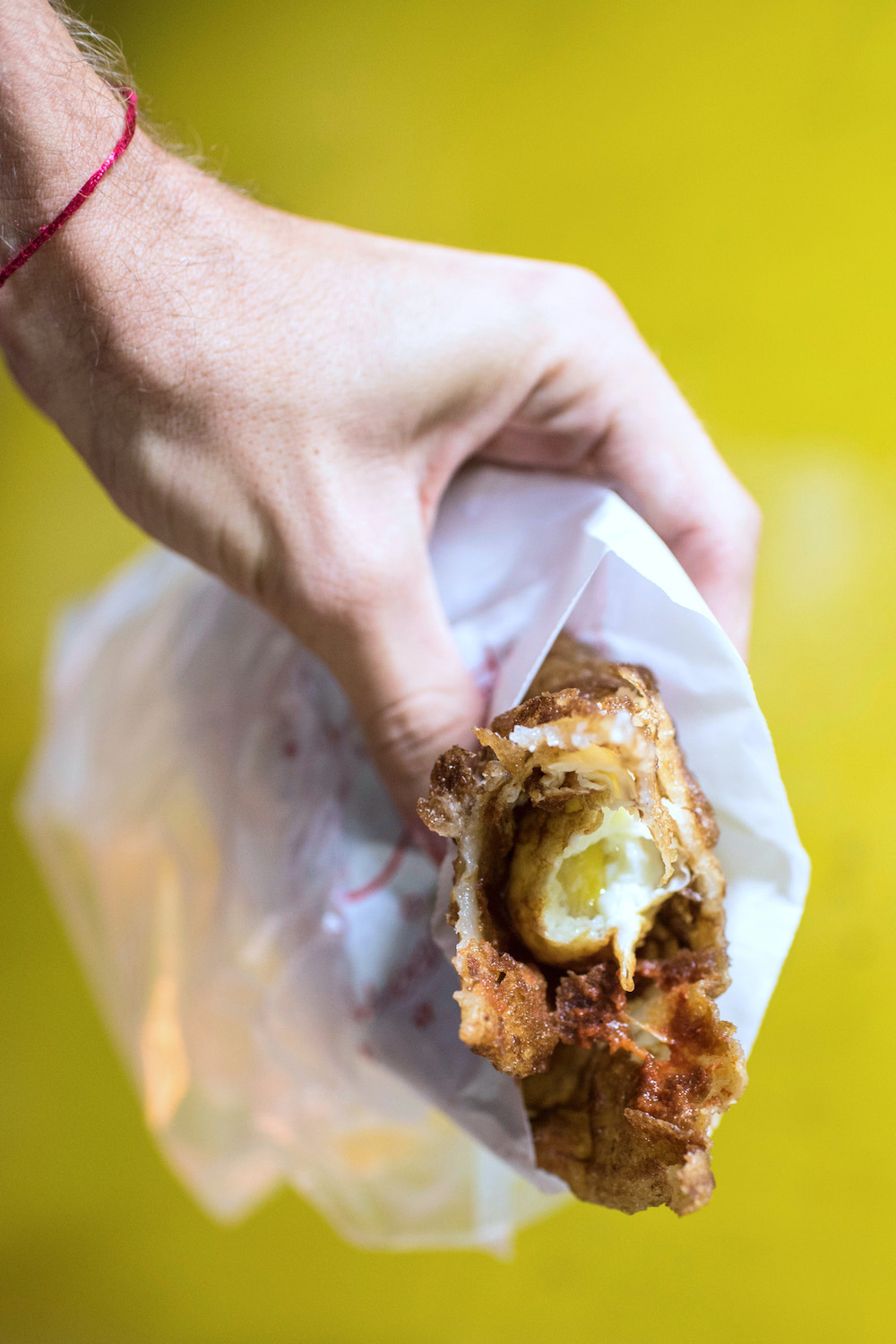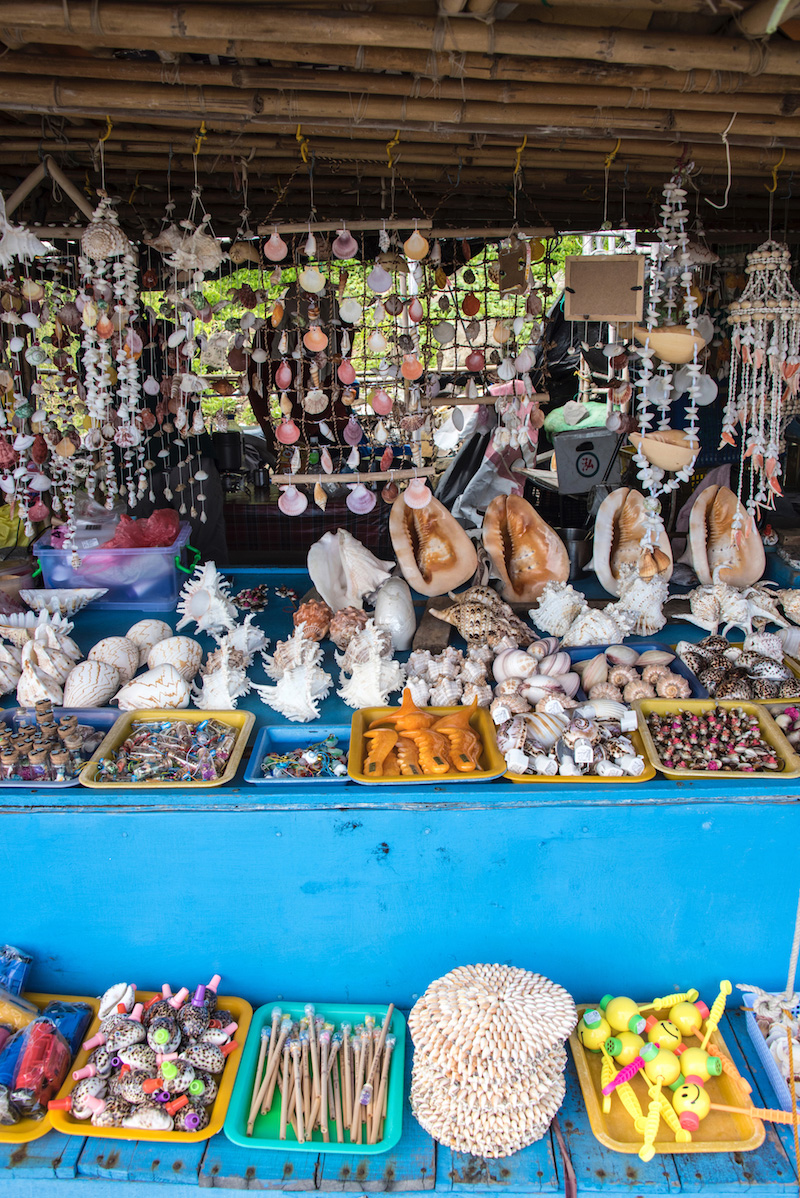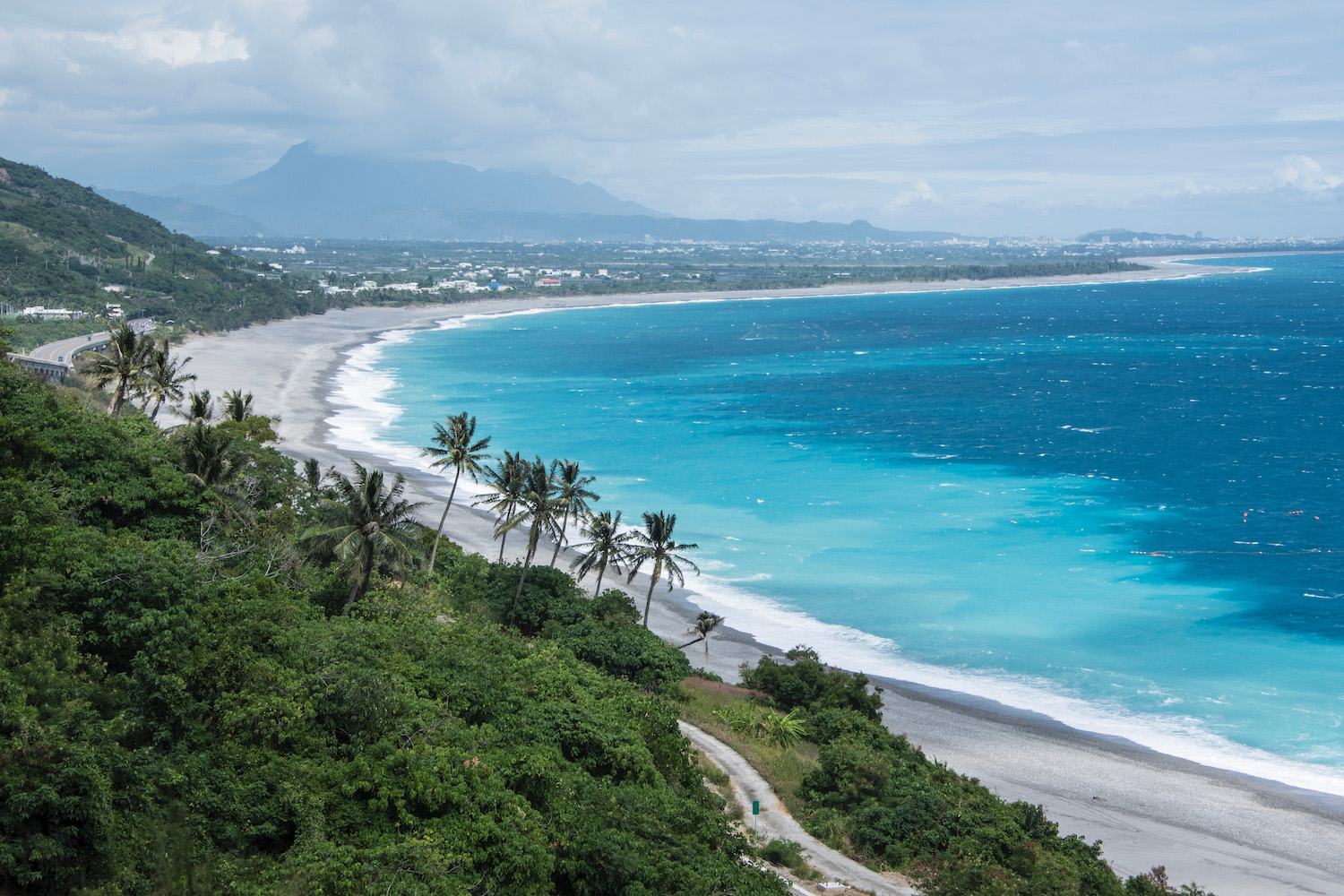 Most every East Coast Taiwan itinerary you find online will recommend you spend some time in Kenting National Park, but I'll share an unpopular opinion with you: I actually found the road to Kenting to be a lot prettier than anything I saw inside the park; I found the town itself and its night market to be downright disappointing, and one of the lowlights of my East Taiwan itinerary. With this being said, if you're talking the trouble to rent a car and undertake a Taiwan road trip anyway, you have very little to lose in Taiwan, how many days you spend notwithstanding.
Tainan, Chiayi and Alishan
If you don't plan to rent a car and explore Taiwan's east coast, you can tackle some of the things to do in Tainan I've listed in this post immediately after you finish up in Taichung. Otherwise, you'll want to continue to the section on Kaohsiung below—you'll visit Taiwan's original capital (Tainan, this is) on your way back north to Taipei. (In either case, Tainan is definitely worth visiting, in case you were wondering.)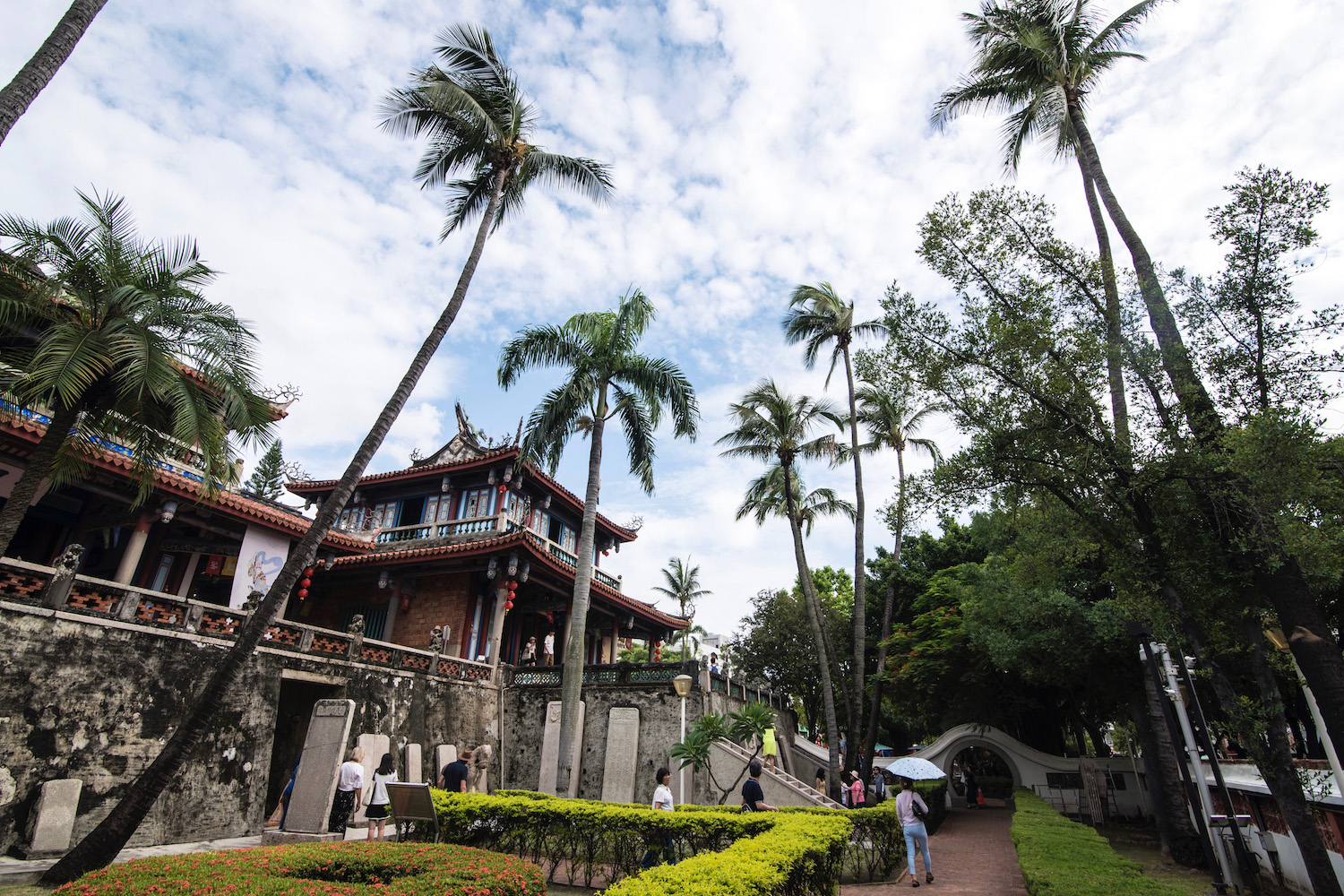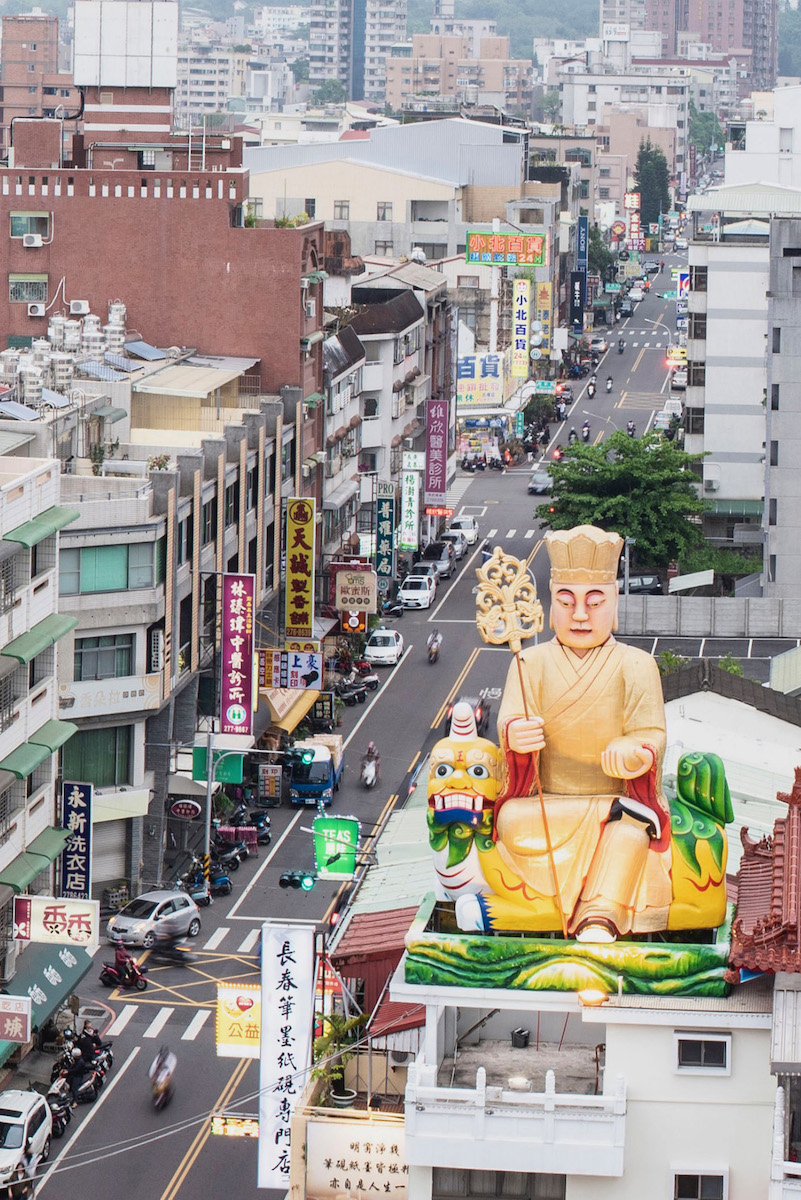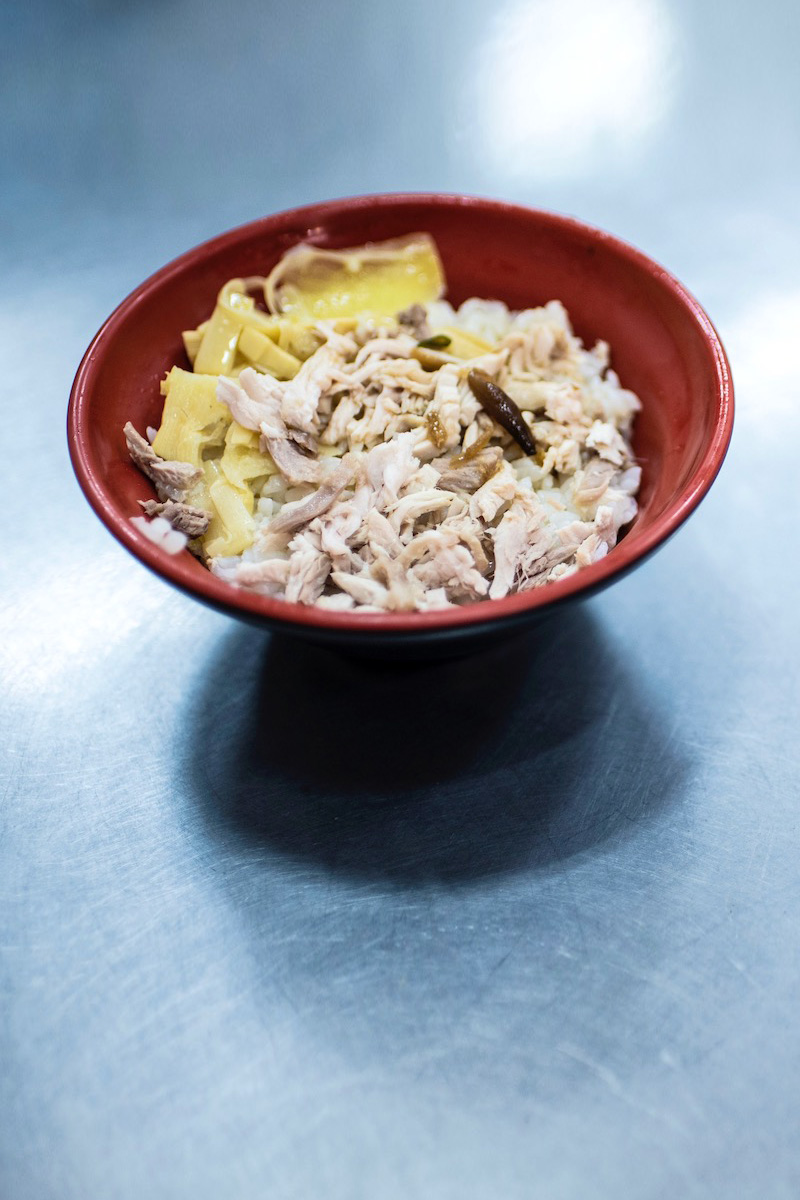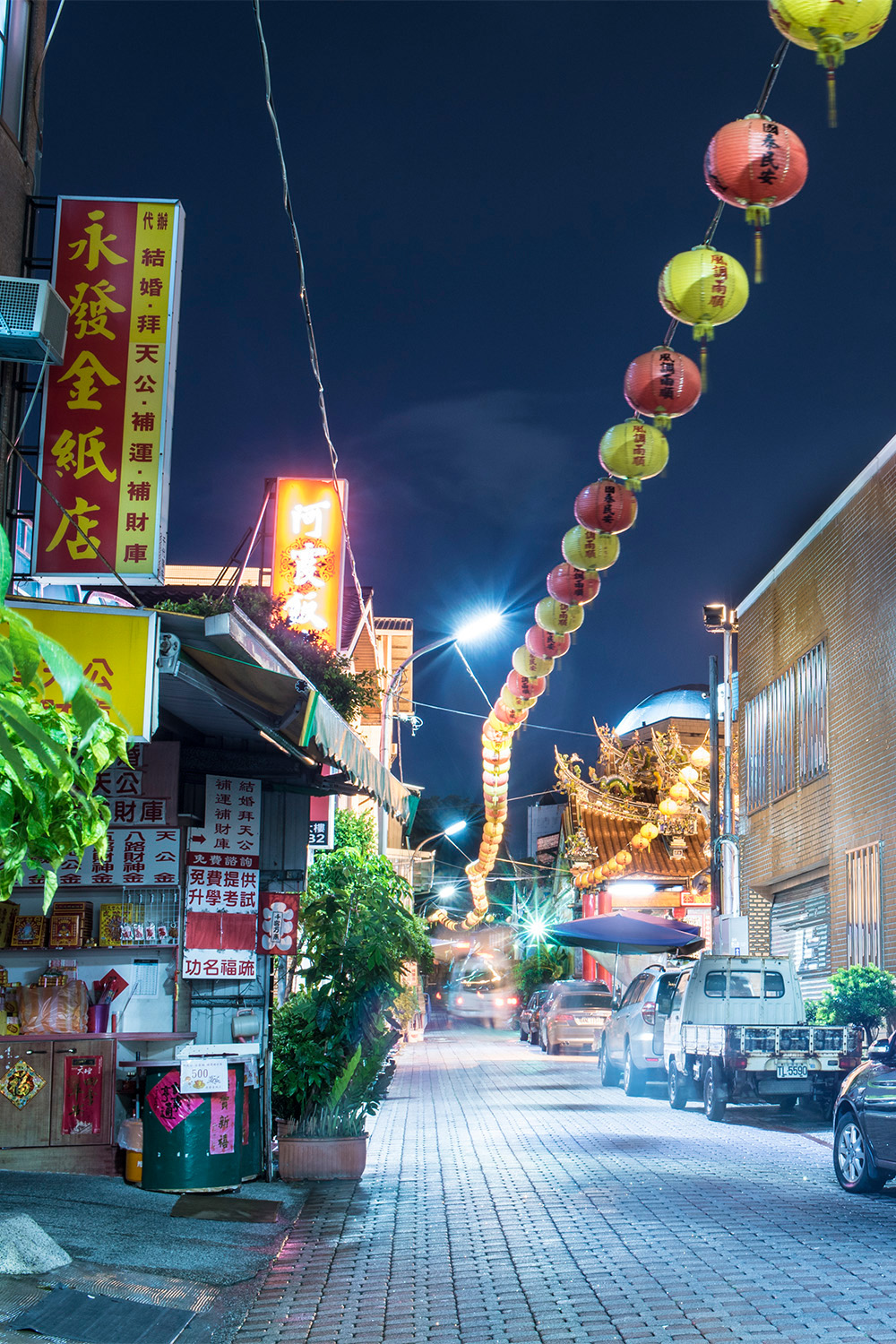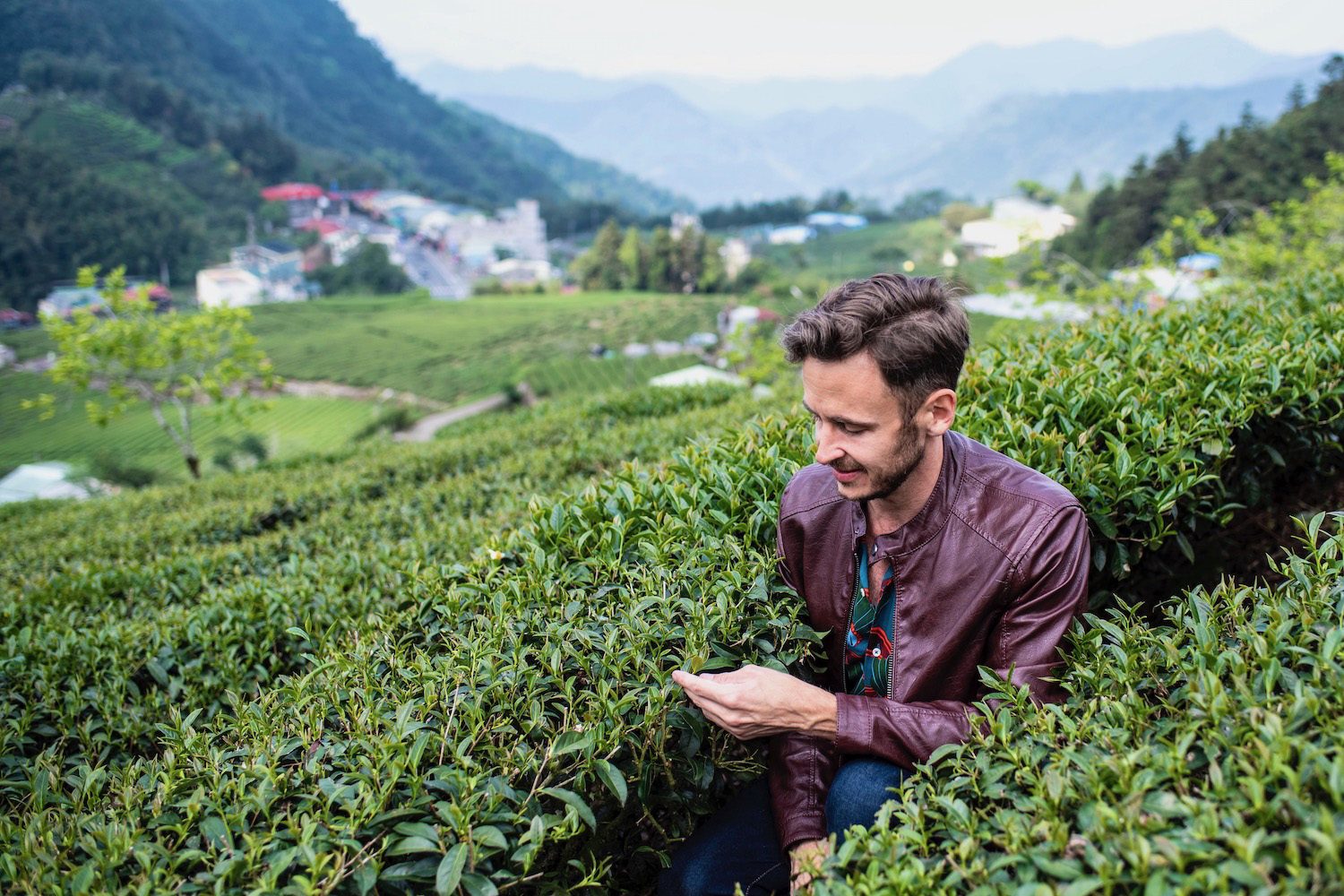 That's assuming, of course, that you don't decide to take a day trip to Alishan, the tea fields and misty forests of which are best accessed from underrated Chiayi, which is before Tainan (if you're coming from the north) and after it if you're inbound from Kaohsiung in the south. Many travelers skip south-center Taiwan (and to be fair, you might too if you don't have at least 10 days in Taiwan), but I would advise against doing so if you can't avoid it.
READ MORE: The Long Short Way to Alishan
Kaohsiung
Though there are other places to explore in Taiwan, this particular Taiwan tour itinerary ends in Kaohsiung. Within and near the city center, I'd recommend visiting the Tiger and Dragon Pagoda near the Zuoying HSR Station, Cijin island historical district, Monkey Mountain viewpoint, the 85 Sky Tower and Liuhe Night Market. Some people also spend time at the Love River, but to me there was nothing special about this place.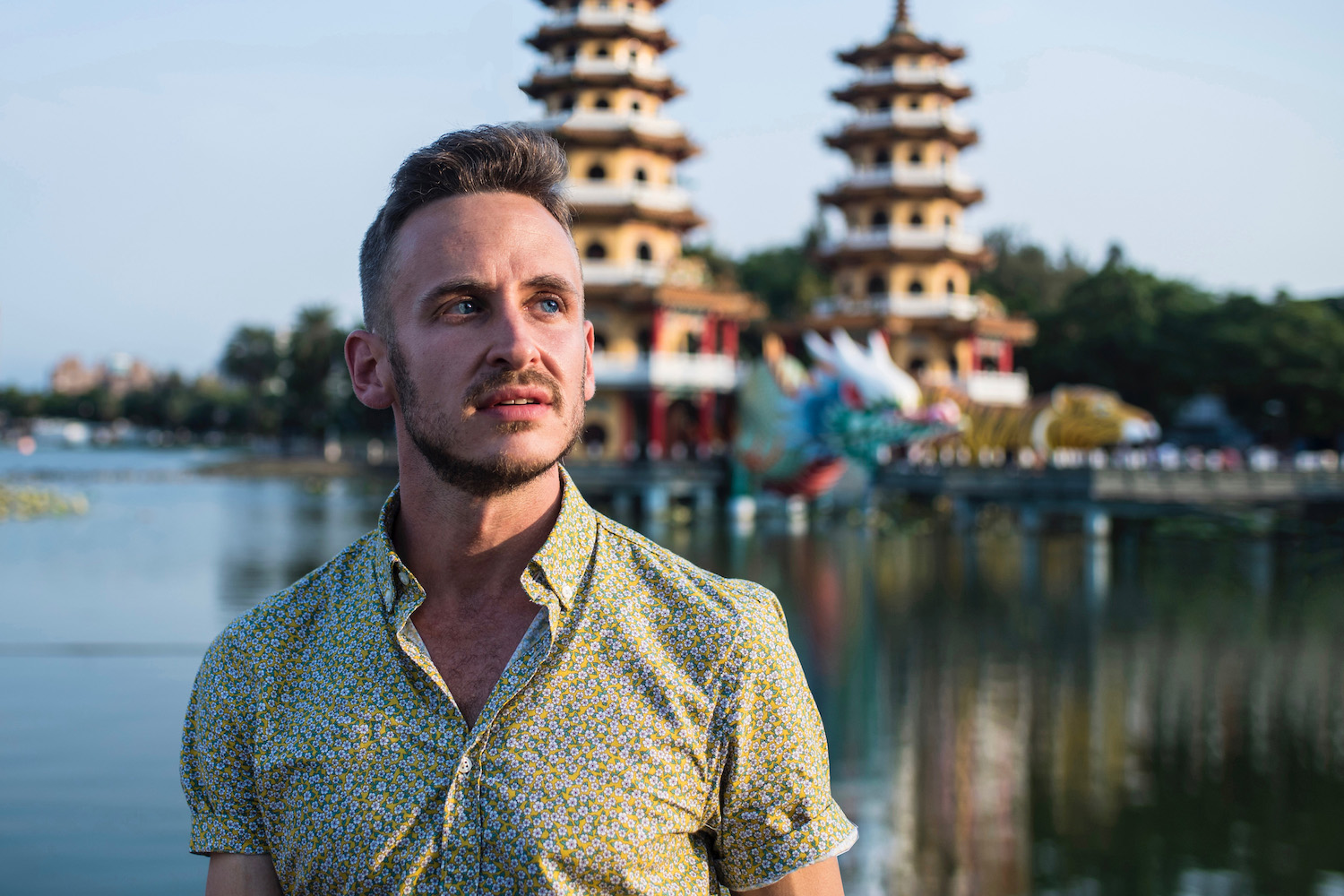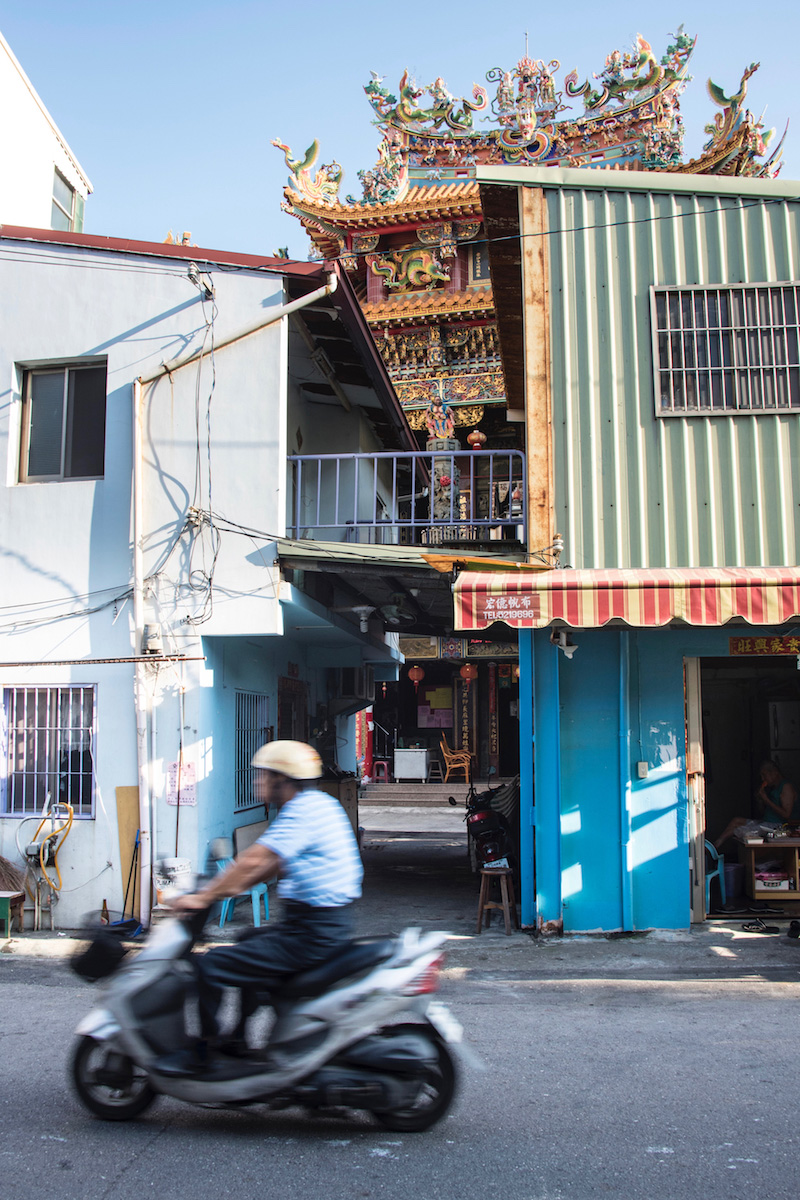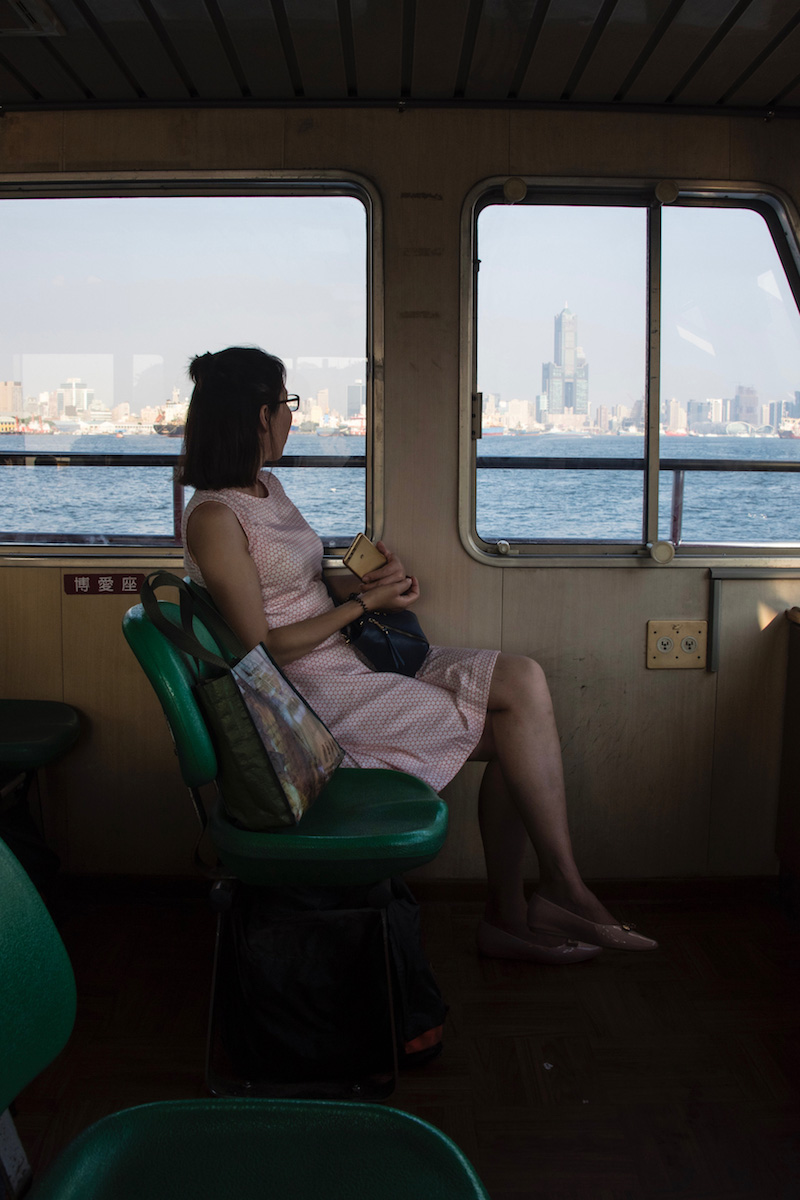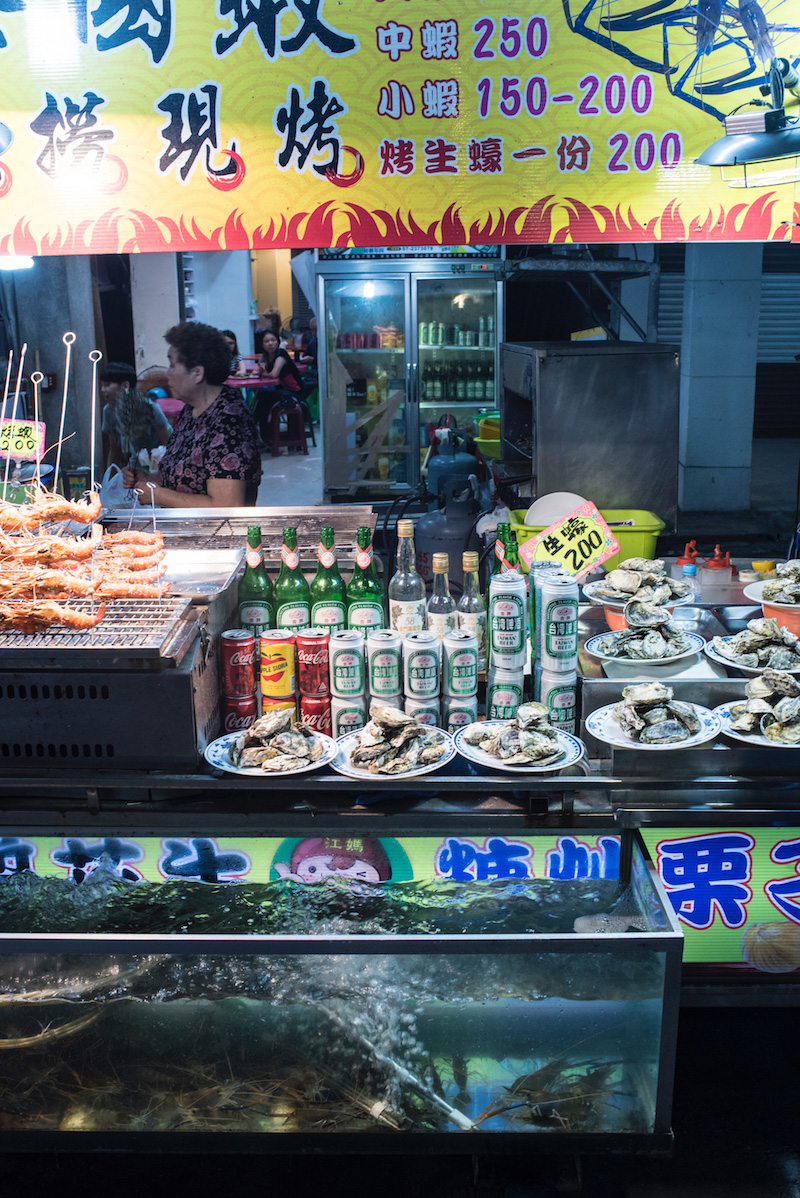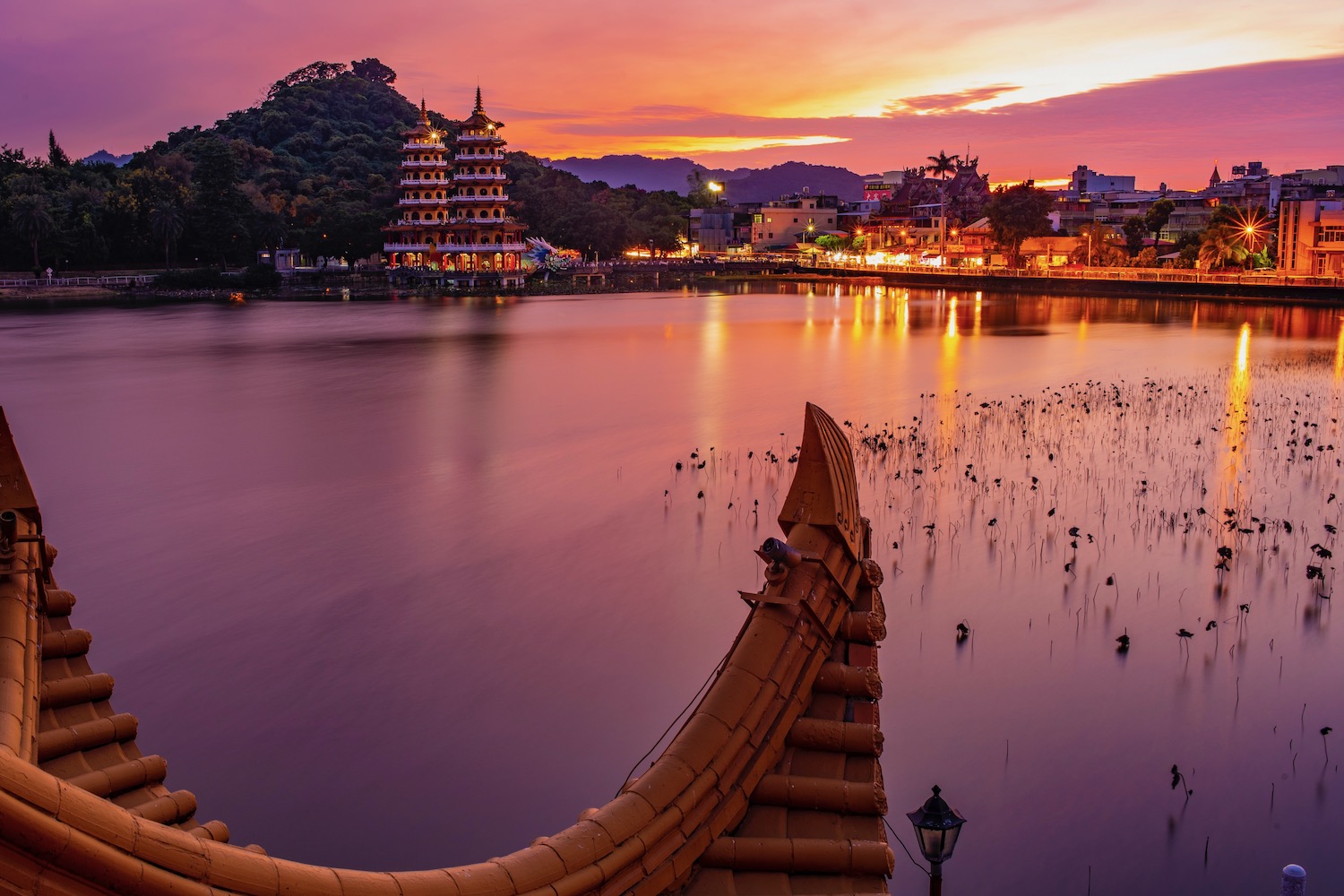 A place near Kaohsiung you might consider including in your Taiwan itinerary is the Fo Guang Shan Monastery, though my visit there proved frustrating. The viewing deck (from which all promotional images of the place are taken) was closed for no reason, which left me less than satisfied with the shots I was able to get. Of course, outside the Kaohsiung city limits or without in, Buddhist temples in Taiwan are far from the highlight of this southern metropolis. I encourage you to read my detailed article about Kaohsiung for additional assistance in planning your trip there.

READ MORE: The Kaohsiung Itinerary You Thought You'd Never Find
How Many Days Should You Spend in Taiwan?
The question of how many days to spend in Taiwan, ironically, is one I've thought about even more deeply once my own answer began to number in the tens and then the hundreds. Which is not to say I recommend you move to Taiwan—at least not yet, anyway. To be sure, when it comes to constructing the optimal Taiwan itinerary, 10 days is probably a good amount of time to start with (although arguments for spending just a week in Taiwan, or 2 weeks in Taiwan and even longer do exist—and are convincing).
Think of it this way. Even if you don't rent a car and undertake a Taiwan road trip itinerary, you will need 2-3 days in Taipei and its vicinity and the same amount of Kaohsiung. If you add in Taichung, Chiayi or Tainan you'll need 2-3 more days, considering you will also likely take day trips to Sun Moon Lake or Alishan, respectively. As you can see, even without exploring Taiwan's east coast, 10 days in Taiwan is the minimum amount of time you need to see "all of Taiwan"—well, at least as much as you can do that without living here! The other issue about how long to spend in Taiwan, of course, is that you will probably end up returning at some point in the future.
Is Taiwan Worth Visiting?
Taiwan is absolutely worth visiting—especially if you follow the advice I've given within this Taiwan itinerary, or otherwise utilize my expertise in planning your trip. A small-but-mighty country that blends the chaos of Southeast Asia with the order of the Far East, and which incorporates all the culture and heritage of mainland China with none of the communism, Taiwan is the sweet spot of Asia (or the "Heart of Asia," as it were, according to the official slogan of the national tourism board).
To be sure, it's not so much whether you should visit Taiwan that is in question as to what form your trip will take. The question I've raised above (about how many days in Taiwan to spend) notwithstanding, you need to decide whether you're going to take a Taiwan road trip that focuses on the nature of the East Coast, a high-speed rail trip up and down the highly-urbanized West Coast, or whether you will go all-in for a couple weeks, and see as much of Taiwan as humanly possible. (WARNING: This might lead you to follow in my footsteps and move to Taiwan!)
Other FAQ About Visiting Taiwan
Is Taiwan worth seeing?
Taiwan is absolutely worth seeing, whether you spend a few days in Taipei, drive the East Coast Scenic Route or ride the high-speed rail down the west coast. Taiwan is a country that punches far above its weight as a travel destination, from cuisine, to landscapes, to culture and beyond.
How much do I need for 7 days in Taiwan?
Taiwan is a relatively affordable destination as East Asia is concerned—most travelers can get by with between 3,000-6,000 TWD per day, which is about 100-200 USD per day. As a result, you should expect to spend between 700-1,400 USD per person per week of travel in Taiwan, not including the cost of inbound and outbound international flights.
Do they speak English in Taiwan?
Taiwanese speak much better English than Chinese, South Koreans or Japanese, but not quite as good as people do in much of Southeast Asia. As a general rule, people in Taipei and Kaohsiung are the most fluent in English; you can get by without speaking Chinese here. On the other hand, some Mandarin will help you in smaller cities like Hualien and Taidong, and in all rural areas of Taiwan. Depending on how many days Taiwan, you may even be able to learn some Mandarin!
The Bottom Line
Whether you navigated here in search of a comprehensive Taiwan itinerary, or were simply seeking advice on how long to stay in Taiwan, I trust my Taiwan trip ideas have served you well. Most travelers will start with about 10 days in Taiwan, whether that's divided between Taipei, Kaohsiung and the trio of major cities that line Taiwan's west coast between them, or the wild and lush Taiwan East Coast, bounded to the north and south by the city of Hualien and Kenting National Park, respectively. Want to plan the ultimate trip to Taiwan, and leave no stone unturned? Commission a custom Taiwan itinerary—and let me sweat the details!