A Tremendous Taiwan Itinerary
Planning a Taiwan itinerary can be daunting, even for an experienced traveler like me. As I plotted out my own trip a few months ago, I felt lost about what to do in Taiwan outside of Taipei and Kaohsiung. Though there were a lot of Taiwan travel blog articles on the internet, at least in number, flew provided useful or even tangible information.
In fact, it actually took some pretty deep digging to discover specific things to do in Taiwan outside its major cities, particularly along the country's rural (but beautiful) East Coast. Whether you take a Taiwan road trip like I did, or are simply on the hunt for an excursion (or two) to enjoy from Kaohsiung or Taipei, I have a feeling you'll find what you need in the next few paragraphs.
Practical Matters
When to Visit Taiwan

Just as it's always breakfast somewhere in the world, it's always raining somewhere in Taiwan. As a result, you should make sure to pack an umbrella and/or raincoat for at least part of your Taiwan 10 days itinerary, or even if you spend a shorter amount of time in the country. Theoretically, October and November should be the driest months of the year, but my own October visit to Taiwan saw the Taipei area drenched in almost nonstop rain. On the other hand, the "wet" months of June-August have been rather dry in my experience—go figure!
Where to Stay in Taiwan

Though I didn't have any "bad" stays in Taiwan, the best hotels in Taiwan simply aren't that great. I mean, I found the location of Taipei H Imperial Hotel unbeatable, for example, and the hospitality at Fupin Hotel really exceeded my expectations, given its low price point. But from the chain of Kindness Hotel Kaohsiung properties, to the forgettable place I stayed in Kenting National Park, hotels in Taiwan just aren't all that.
Getting Around in Taiwan

If you stay primarily in Taiwan's cities, you can get around using a combination of the high-speed rail line that runs down the country's west coast, and the metro systems within its large urban areas. If you closely follow my Taiwan itinerary, however, things get a little more complicated. Irrespective of the recent, tragic train derailment, Taiwan's east-coast rail network leaves a lot desired; I would highly recommend renting a car. As far as domestic flights are concerned, some do exist, though you likely won't need to take one.
Money, Costs and Communication
Is Taiwan expensive? That depends on who you ask, and about what items. For example, while it's easy to find street eats for less than 100 New Taiwan dollars (TWD or NT$, which are valued at around 30 per USD), hotels can be expensive for what you get, and high-speed rail tickets are not cheap. I'd say prices in Taiwan sit somewhere between Japan and mainland China, which is convenient since the country's culture (and yes, I do view Taiwan as an independent country) also exists on that continuum.
To be sure, while people in Taiwan speak more English than citizens of either China or Japan, basic Mandarin skills will make your life a lot easier. As far as digital communication, it's easy to get a data SIM card upon arrival at Taoyuan Airport; Wi-Fi is prevalent throughout the country, in hotels (and other private establishments) and even in public areas of Taipei and Kaohsiung.

Taipei and Vicinity
Like many a Taiwan itinerary blog, mine will begin in earnest for suggestions about Taiwan's capital. On the other hand, I'm not going to pretend like exploring Taipei is straightforward, even if it is a relatively compact and orderly city by East Asian standards.
For one, many of the things to do in Taipei are in very different parts of the city, which can make organizing your trip difficult. Many travelers might want to watch sunset behind Taipei 101 and the Raohe Night Market on the same day, for example, but unless you're comfortable taking a taxi halfway across town during rush hour, this can be impractical.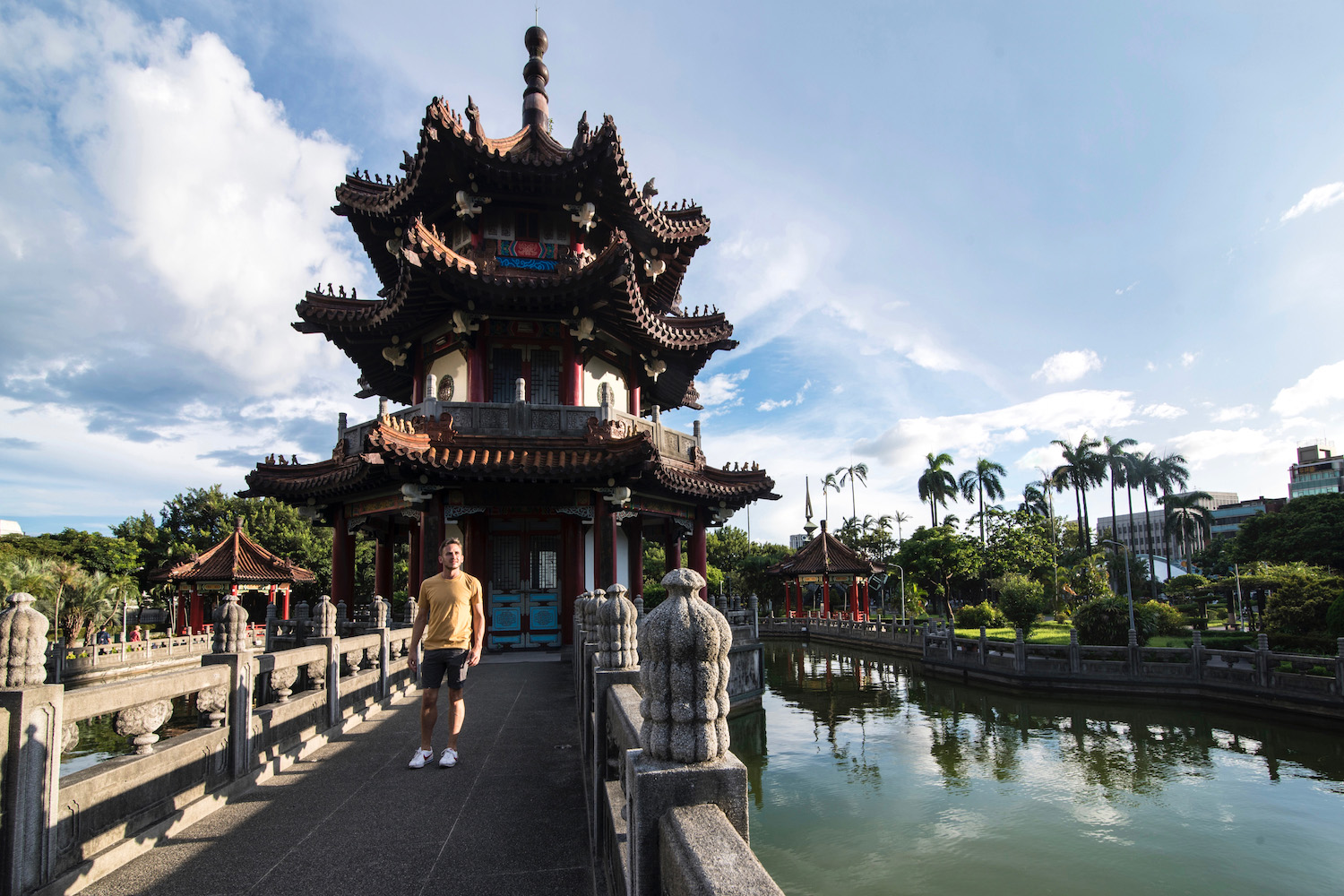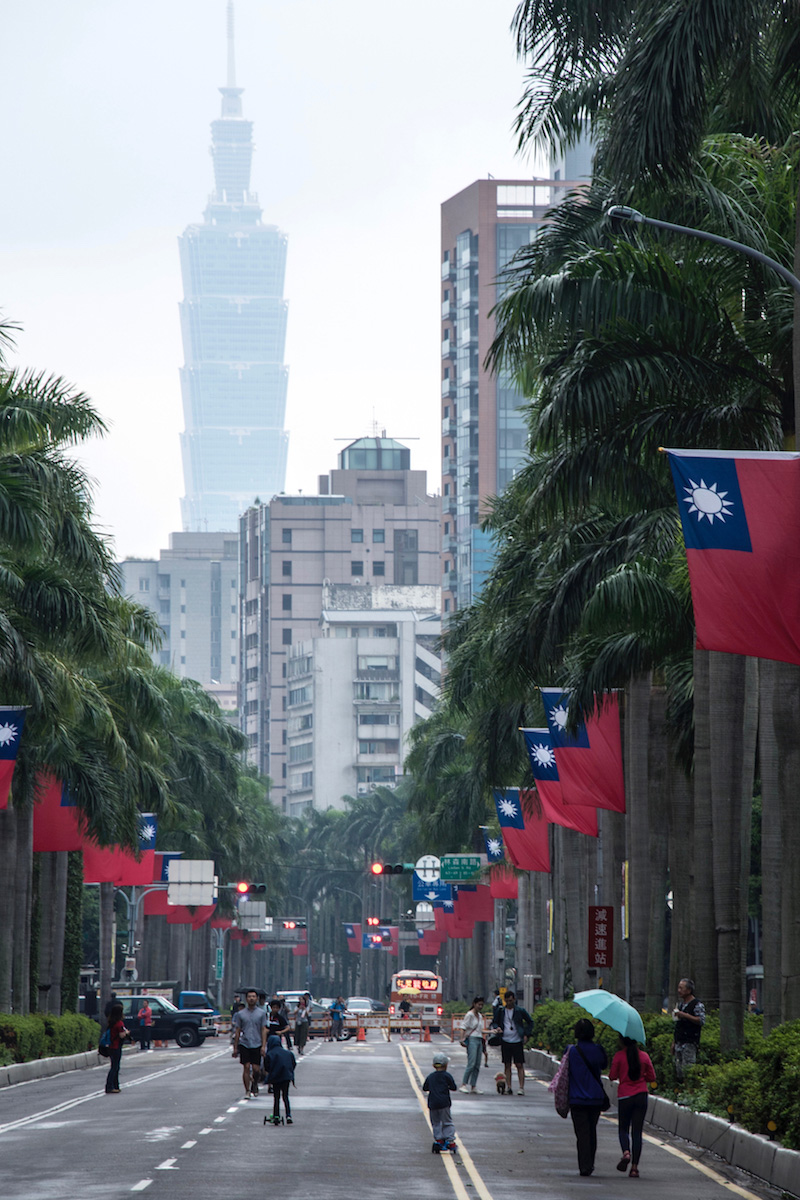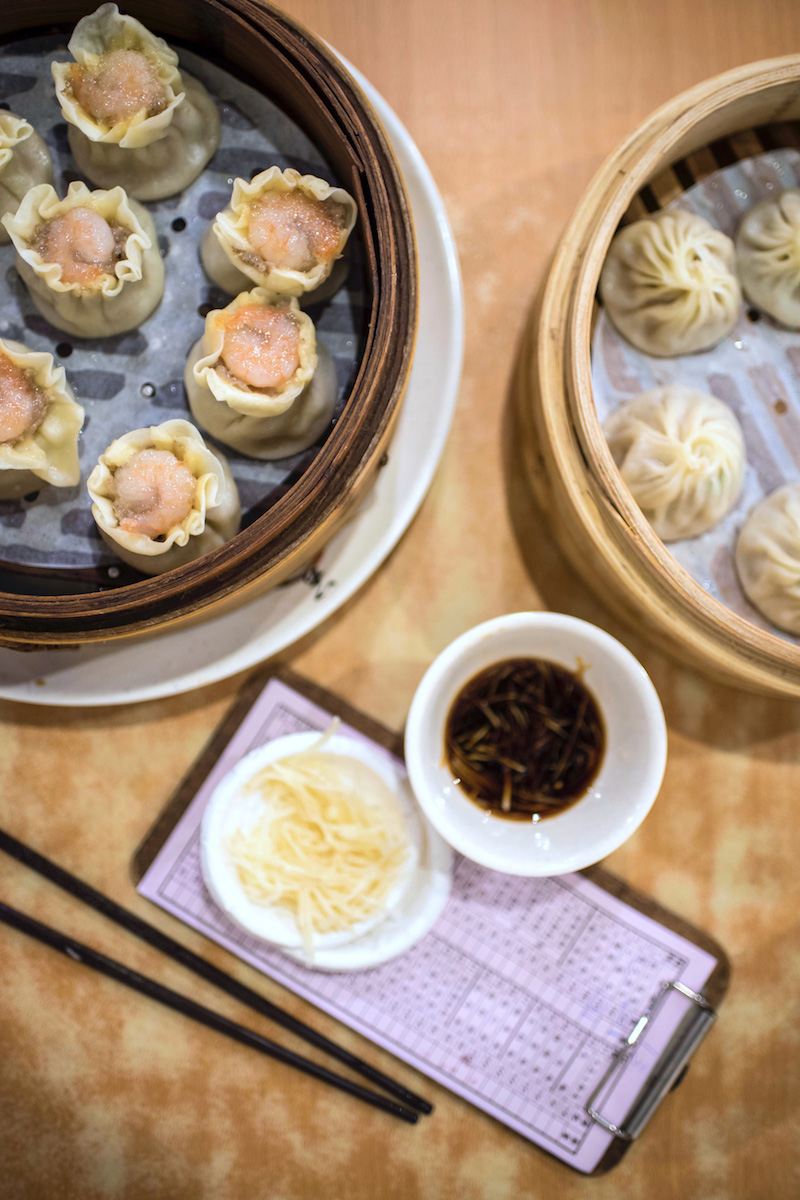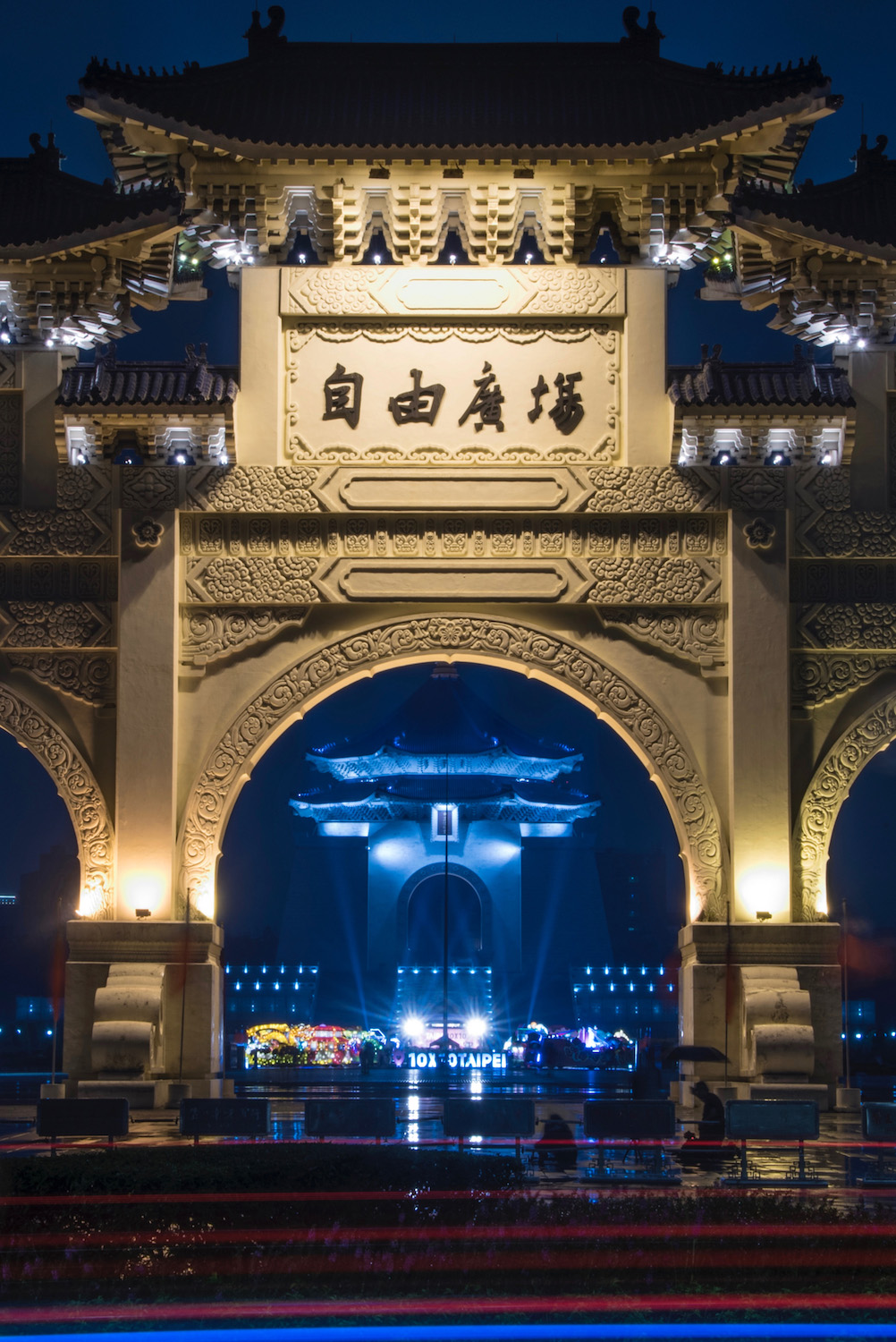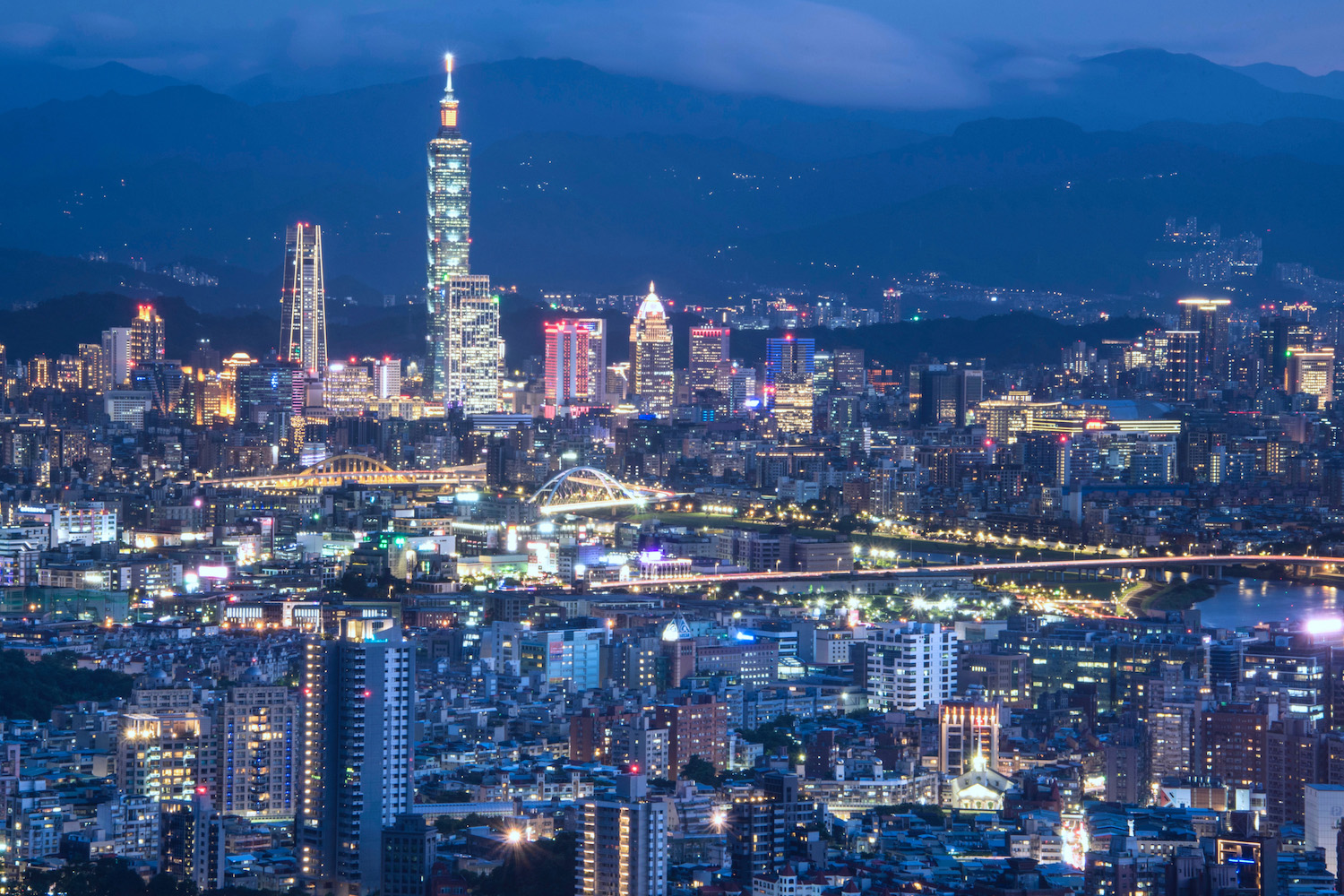 This is if you even get a sunset—Taipei experiences over 200 days of rain per year, so it's more unlikely than not. Of course, the purpose of this Taiwan itinerary is to encourage you to visit the country, so we'll leave the discussion of Taipei weather for another post.

Thankfully, many Taipei attractions are all-weather type affairs, or simply don't suffer as a result of rain. Whether you down dim sum at some of the best restaurants in Taiwan (I particularly like Jin Ji Yuan on Yong Kang Street) or marvel at the rainy reflection of Chiang Kai-Shek Memorial Hall, Taipei's climate doesn't have to ruin your trip, even if it annoys you.

READ MORE: A Tantalizing Taipei Itinerary
Taiwan's East Coast
Taroko Gorge
Though it's known as one of the best hikes in Taiwan, I ended up driving through Taroko Gorge on account of the aforementioned rain. I didn't mind this, however because: 1) Mist and clouds suit the landscape and 2) the road hugs the gorge for more than a dozen kilometers, which means you don't need to hike if you don't want to or can't.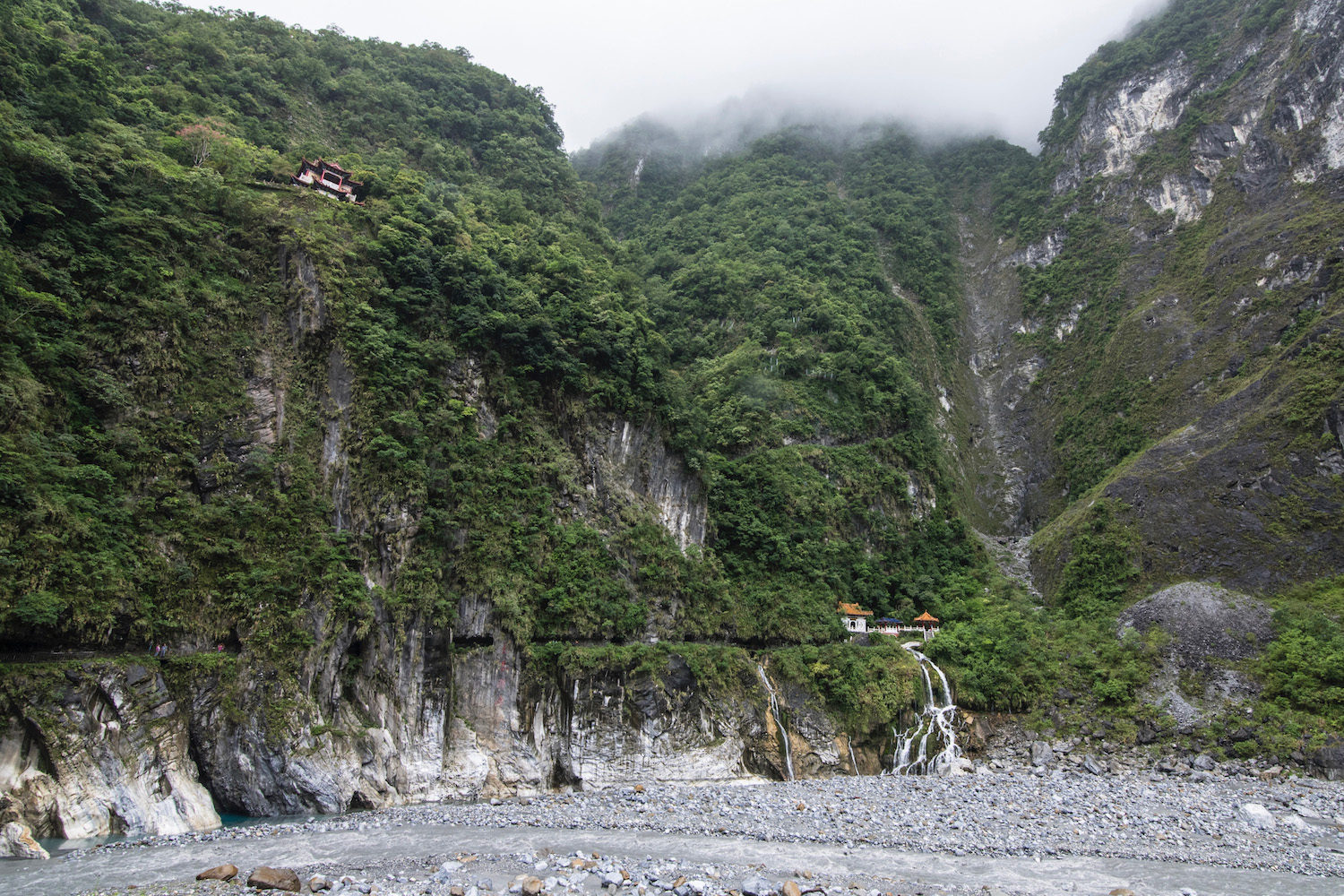 Taroko Gorge is also notorious as a top spot to enjoy the season of autumn in Taiwan, even though it occurs late in the year and is somewhat short compared to what you find farther north in Asia. Don't have long in Taiwan? You can theoretically see Taroko Gorge on a day trip from Taipei, though this is less than optimal in my opinion.
Cities On Taiwan's East Coast
Many a Taiwan East Coast itinerary will focus on the admittedly immaculate scenery you find here, which is not surprising. It's beautiful, obviously, but this side of Taiwan is also dramatically less populous than its industrialized western seaboard.


I didn't spend a lot of time in Taitung, but I was very impressed by Hualien, which is the closest city to Taroko Gorge. In particular, I found the egg-filled scallion pancake on offer at Zhu Jiayu on Fuxing Street to be among the best food in Taiwan I had throughout my entire trip!
East Coast National Scenic Area
If you're looking for beautiful beaches in Taiwan, the portion of Taiwan's coast between Hualien and Taitung is where you need to drive. My personally favorite Taiwan beach was Taimali (seen below), which is about three hours south of Hualien, though a number of other scenic spots exist on these shores, such as the dramatic Platform of the Three Immortals bridge.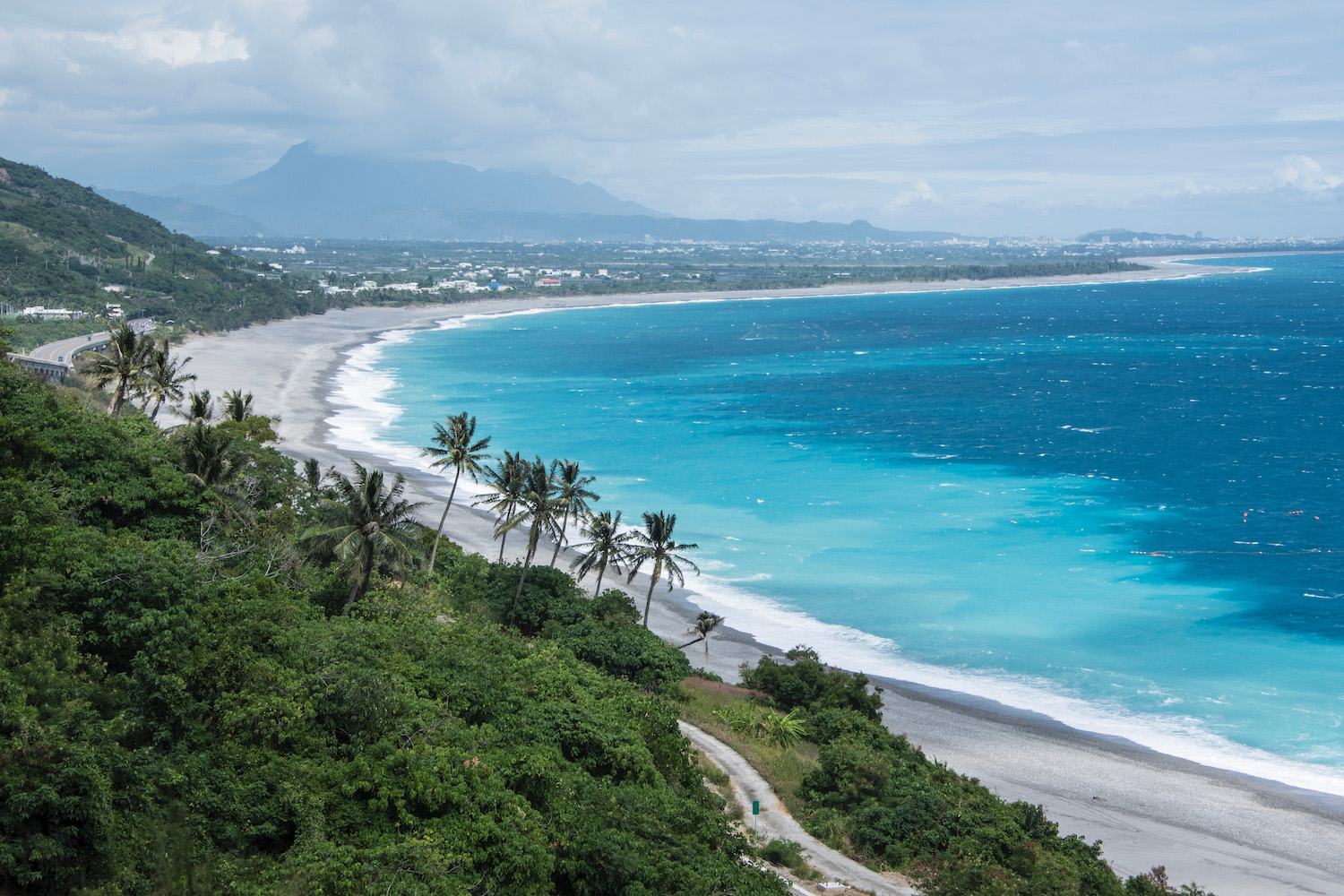 Another attraction of this part of Taiwan is the opportunity to learn about (and, in some contexts, interact with) the aborigines of Taiwan, though I unfortunately didn't leave much time for myself to do that. I regret it, even though I did end up visiting the aboriginal city of Wulai on an excursion from Taipei.
Kenting National Park
Most every Taiwan itinerary you find online will recommend you spend some time in Kenting National Park, but I'll share an unpopular opinion with you: I actually found the road to Kenting to be a lot prettier than anything I saw inside the park; I found the town itself and its night market to be downright disappointing.


I mean, this is where you find beach resorts in Taiwan, or the closest thing the island offers to them. But since you can literally see a nuclear power plant from the viewpoint where you watch sunset, I'd actually recommend against visiting Kenting, unless you have plenty of room for error in your Taiwan trip—say, 10 days in Taiwan or more.
Kaohsiung
Though there are other places to explore in Taiwan, this particular Taiwan tour itinerary ends in Kaohsiung (TIP: if you have more time and want to make a stop on your way back up to Taipei, you could visit Taiwan's ancient capital Tainan). But as I explain in my post about Taiwan's second city (linked below), specific tips for what to do here can be hard to come by; I've striven to provided an antidote to this in the articles I write about Kaohsiung.
This is somewhat understandable. For one, the list of things to do in Kaohsiung isn't hugely long. Essentially, you have the Tiger and Dragon Pagoda near the Zuoying HSR Station, Cijin island historical district, Monkey Mountain viewpoint, the 85 Sky Tower and Liuhe Night Market. Some people also spend time at the Love River, but to me there was nothing special about this place.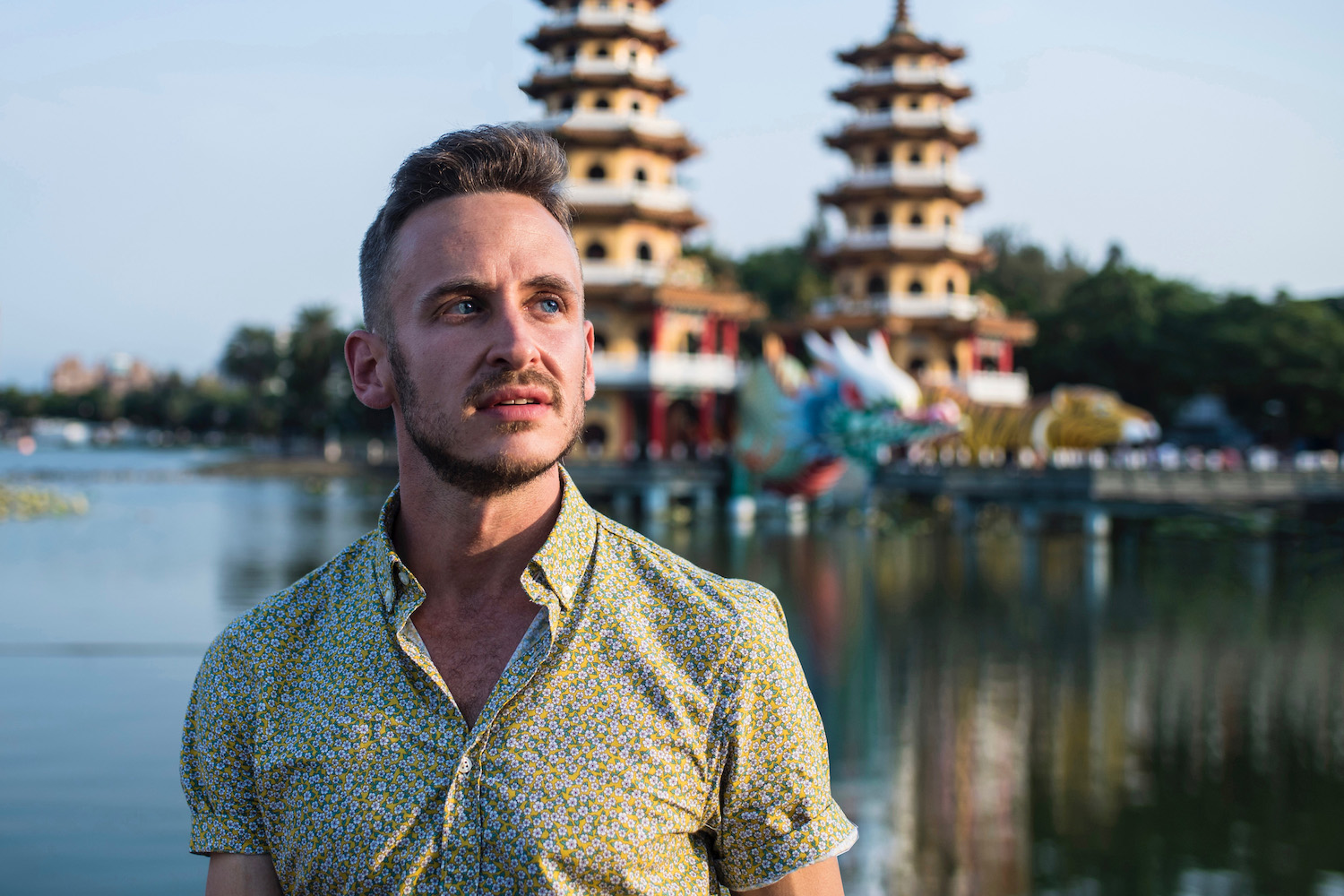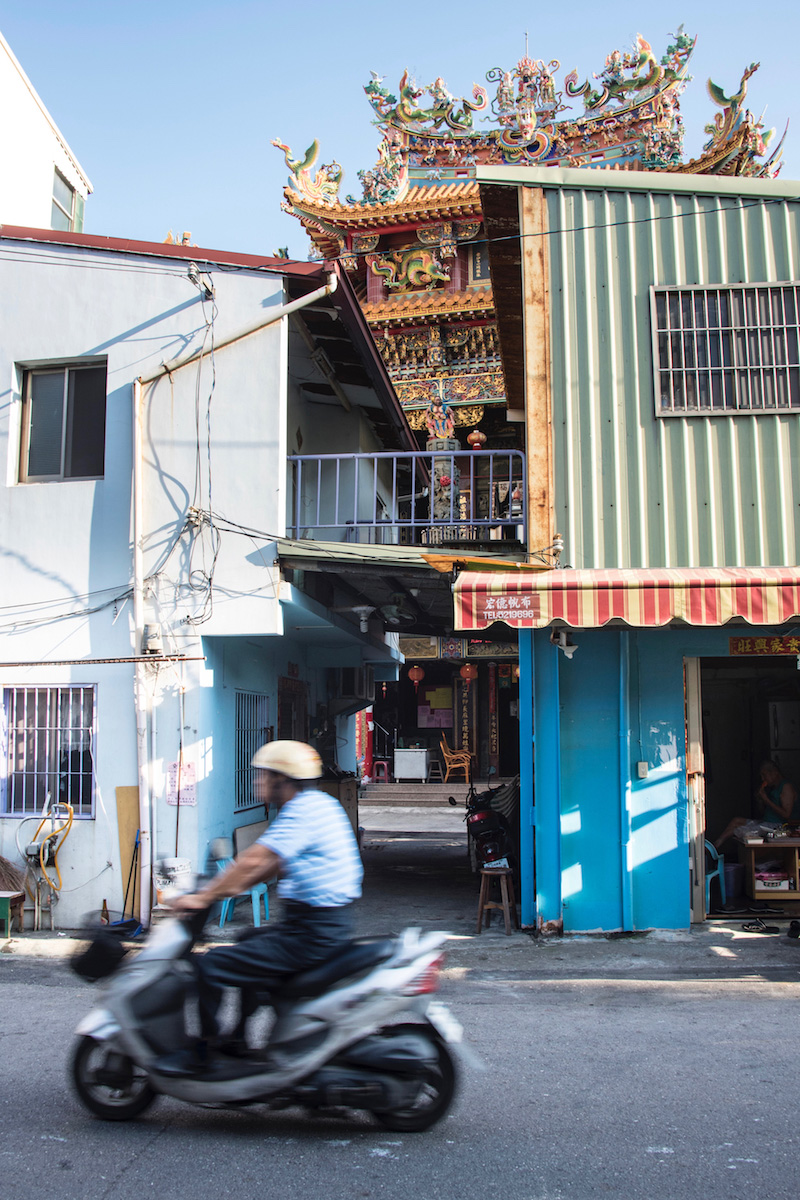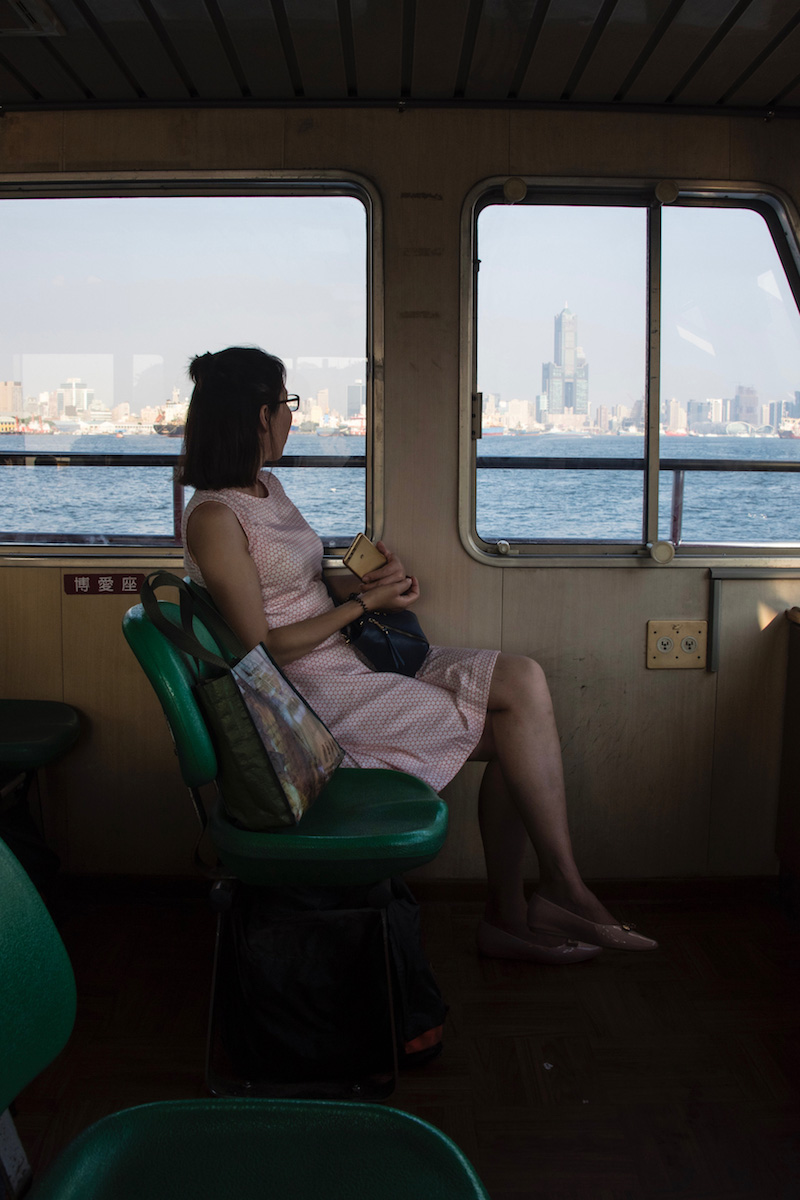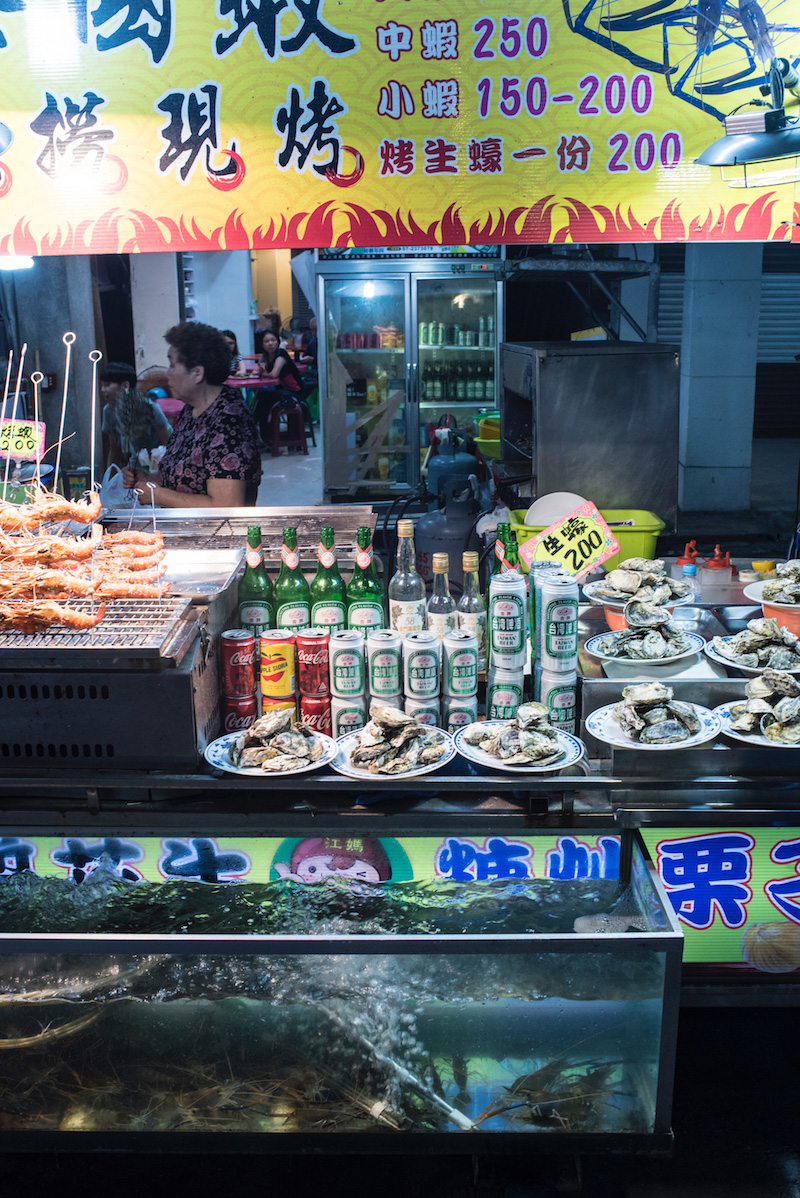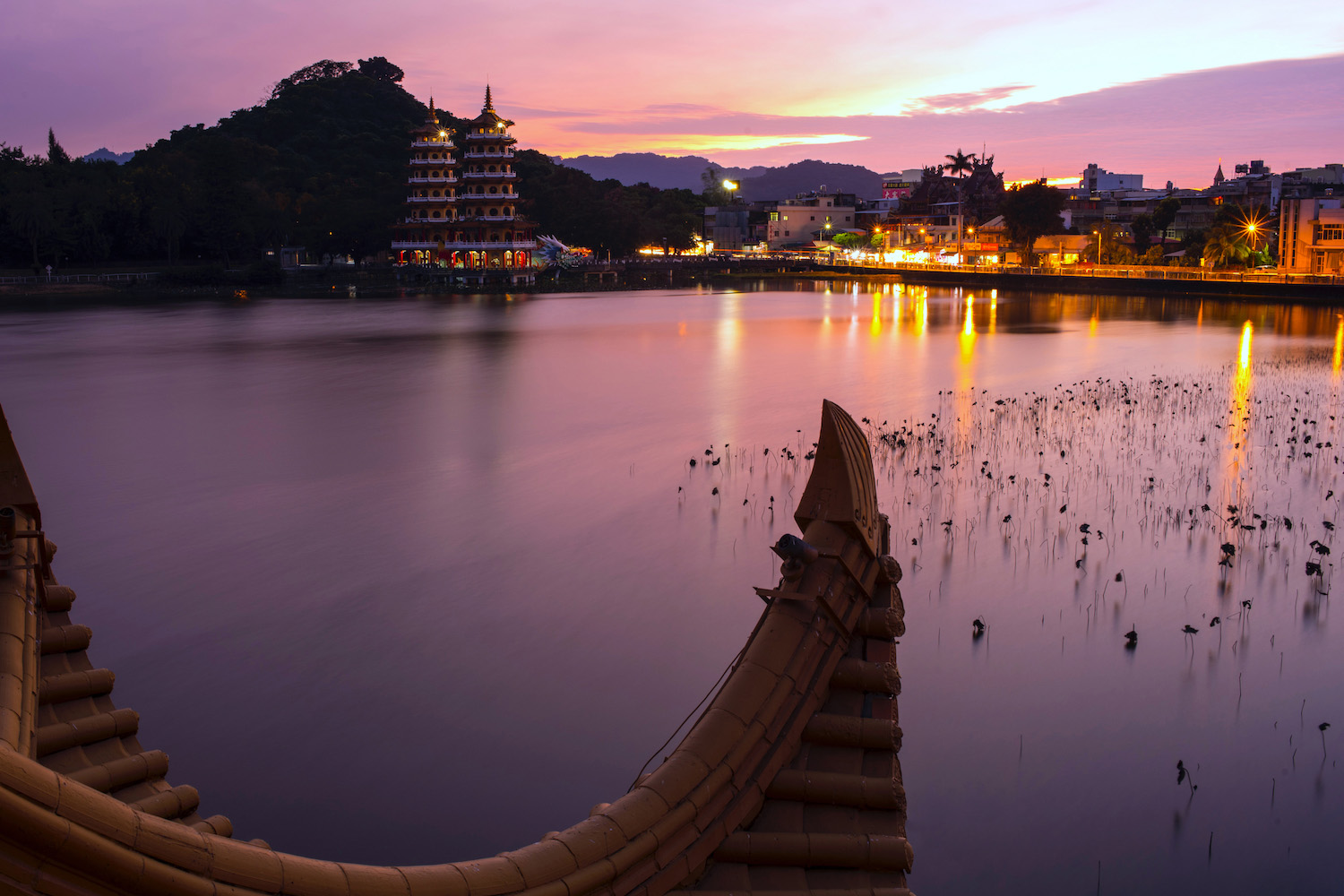 A place near Kaohsiung you might consider including in your Taiwan itinerary is the Fo Guang Shan Monastery, though my visit there proved frustrating. The viewing deck (from which all promotional images of the place are taken) was closed for no reason, which left me less than satisfied with the shots I was able to get.
Of course, outside the Kaohsiung city limits or without in, Buddhist temples in Taiwan are far from the highlight of this southern metropolis. I encourage you to read my detailed article about Kaohsiung for additional assistance in planning your trip there.

READ MORE: The Kaohsiung Itinerary You Thought You'd Never Find
How Many Days Should You Spend in Taiwan?
Originally, when I started planning my trip to Taiwan, I decided upon a 7 days in Taiwan itinerary. After spending a full day and night in Taipei, I'd pick up my rental car and hit up Jiufen and the Qingshui Cliffs en route to Hualien, where I'd sleep on day two. After hiking in Taroko Gorge, I'd spend the next day driving down Taiwan's East Coast to Kenting National Park, finishing my circumnavigation with a couple days in Kaohsiung, and ending my entire trip with another day or two in the capital.

Reality (namely, the awful weather that all but ruined the first couple days of my trip) altered this slightly. Because EVA Air let me change my ticket free of charge, I expanded my Taiwan trip plan to include another day in Taipei, which allowed me to make an excursion to Quanhua Monastery in Lion's Head Park. Although I wish I'd spent around 10 days in Taiwan, in hindsight, I think most travelers can cover the ground they want in 7, 8 or 9.
The Bottom Line
Planning a Taiwan itinerary can be stressful—without my guidance, anyway. Thankfully, I've provided most of what you'll need, from a specific list of Taiwan destinations and attractions, information about lodging and transport in Taiwan and even a specific idea of how to sequence your trip around Taiwan. Remember, if you still felt overwhelmed or confused after reading this post (or in general), you can always hire me to plan your trip to Taiwan.