As hard as it might seem to believe, planning a Taipei itinerary wasn't any easier the second time around than it was the first, at least not for me. In spite of Taiwan's capital being relatively compact and manageable, at least by the standards of East Asia, I still found it daunting to accommodate all the amazing things to do in Taipei, let alone how long to stay in Taipei.
Further complicating matters is the fact that Taipei happened to be extremely rainy during my visit, even though it was not supposed to be the rainy season, but I'll talk more about that in a few paragraphs. I don't want to discourage you from visiting Taipei, ultimately, and there's a lot of information to keep in mind as you plan your trip, regardless of how wet it ends up being, or how many days in Taipei you end up spending.
Where to Stay in Taipei
Though Taipei, as I mentioned earlier, is somewhat compact by East Asian standards, I still like to sleep centrally. From the cheap hotels Taipei offers such as Taipei H Imperial to a property accessible to those on a backpacker's budget, such as Star Hostel Taipei Main Station, I generally err on the side of staying as close to Taipei Main Station as possible.

Many of the best Taipei hotels, to be sure, aren't quite as convenient as I'd like, even though certain rooms at the five-star W Taipei boast Taipei 101 views, and the opulent The Okura Prestige Taipei gives you easy access to many of the city's most cutting-edge art galleries.
When to Visit Taipei
This Taipei itinerary is as all-purpose as you're going to find online, but I do write it with an important caveat. Namely, Taipei receives at least 200 days of rain per year, so chances are you'll have to spend at least a full day indoors (or outside with a really, really good umbrella).
Theoretically, there are ways around the specter of bad Taipei weather, but it mostly seems to be a matter of luck. For example, my second-to-last visit to Taipei took place in October which, along with November, is supposed to be one of the city's driest months. In fact, my most recent trip in early May was significantly drier; almost every day since I moved to Taipei in early July 2019 (it's August 7, when I'm writing this) has been sunny.
Things to Do in Taipei
Explore Taipei Landmarks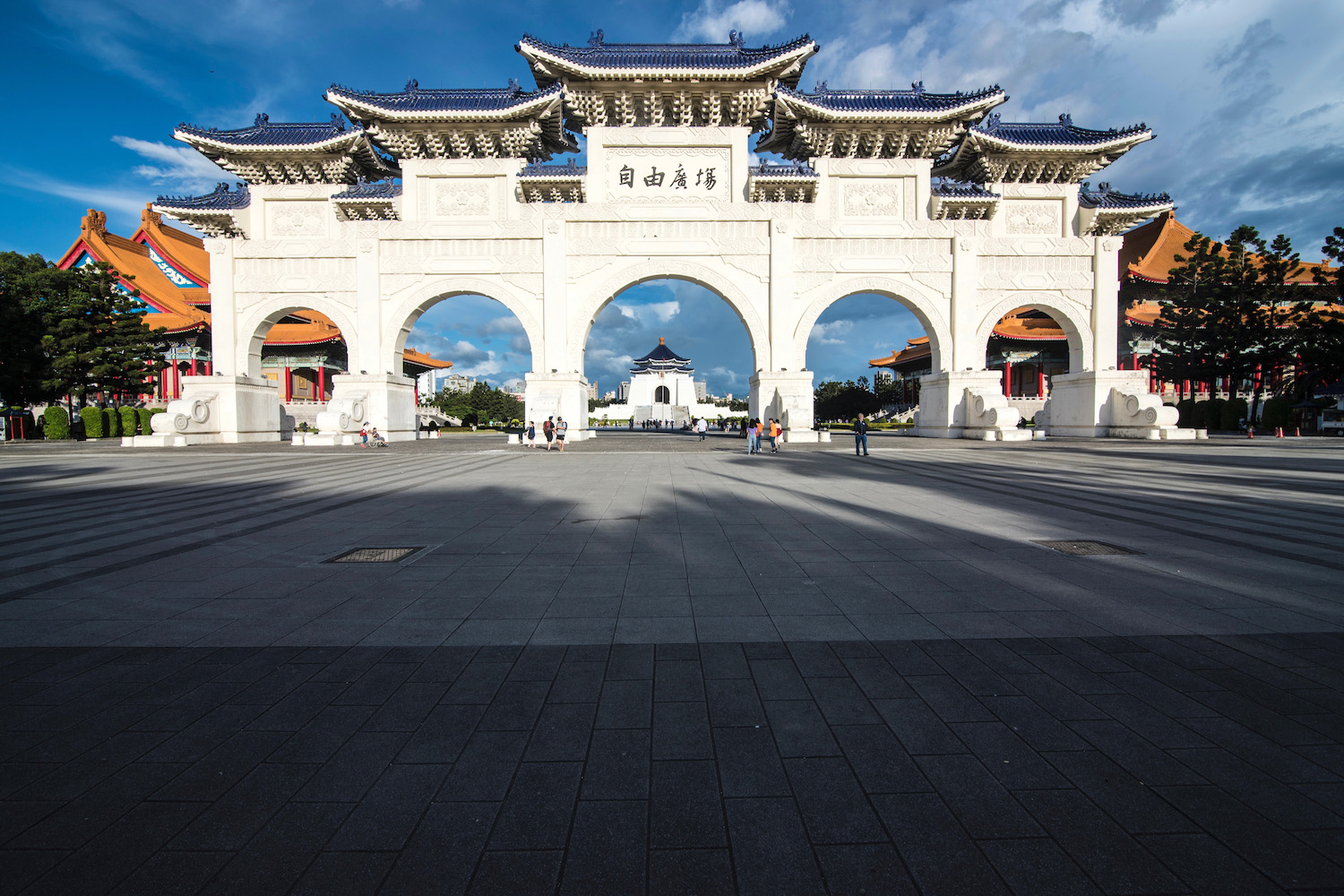 Many of you are probably here only to learn about the best Taipei night markets—and I'll get to those in a minute. For me, however, the most iconics places to get a sense of being in Taipei is are spots like massive Chiang Kai-Shek Memorial Hall, which aside from Taipei 101 is probably the city's famous famous landmark. Near here, you'll also find 228 Peace Memorial Park, a highly underrated Taipei landmark dedicated to victims of a brutal 1947 massacre.
Devour Taipei Street Food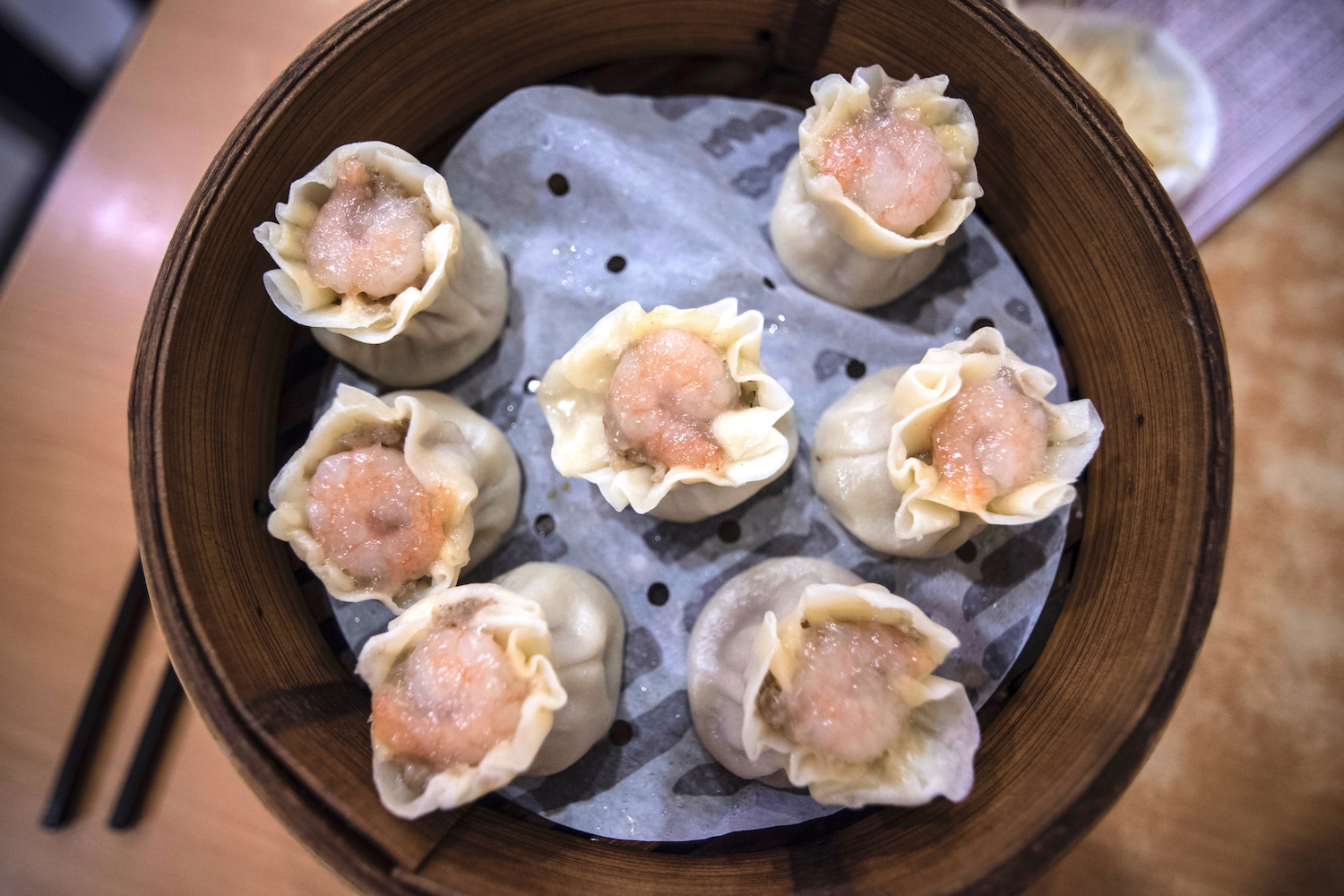 See, I told you it wouldn't be long! On the other hand, while much of the best Taipei food can be found at night markets like Raohe Street Night Market in Songshan, within the lively Ximen District or at Keelung just north and east of the city center, there are also some genuinely good Taipei restaurants. My personal favorite is the local-centric Jin Ji Yuan on Yongkang Street, whose xiao long bao are out-of-this-world.
Say Your Prayers in Taipei Temples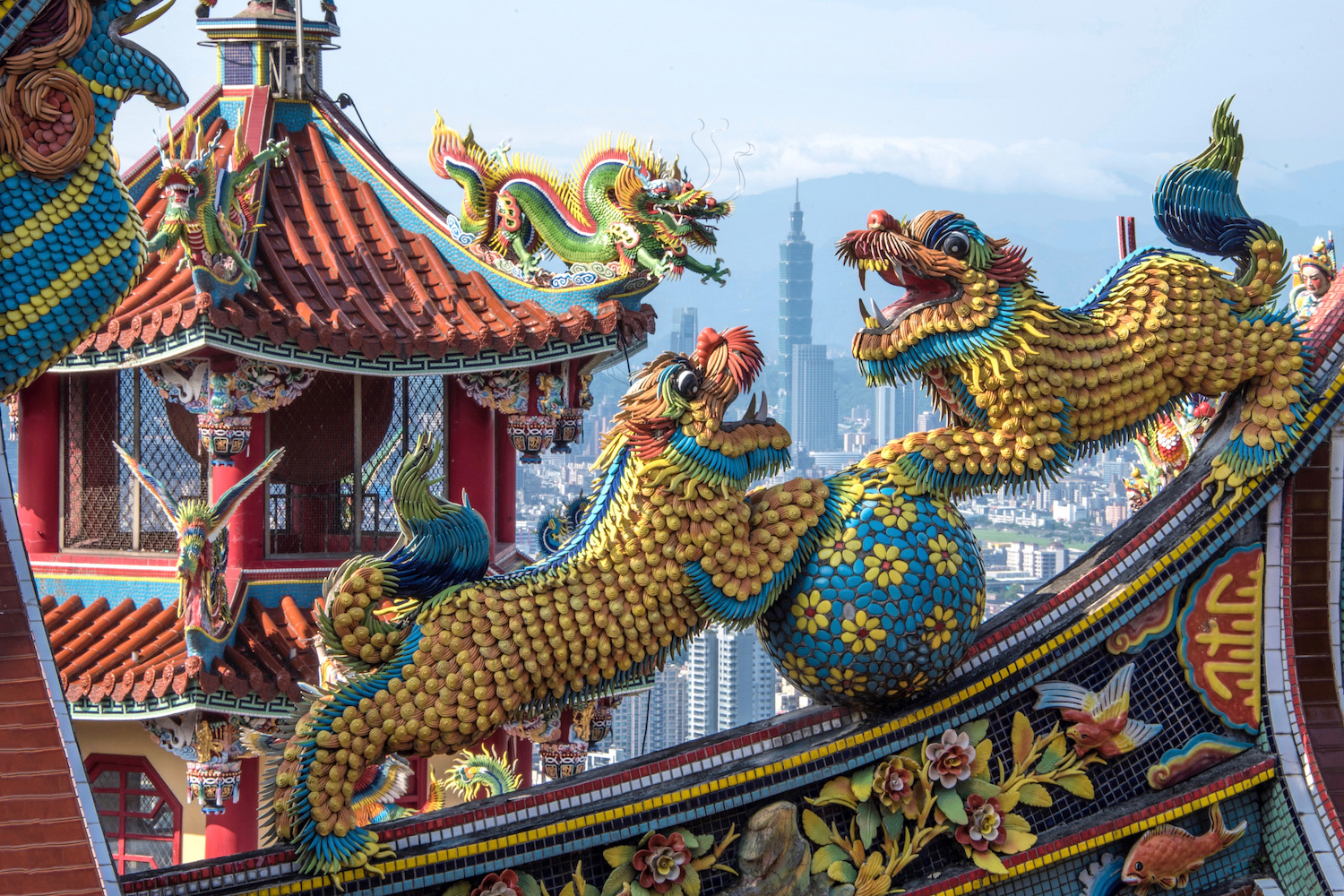 Much of the historical architecture in Taiwan isn't all that old, but I still think certain temples deserve a spot on your Taipei itinerary. The usual suspects include Longshan Temple, Ciyou Temple near the aforementioned Raohe Street Market and the Taipei Confucius Temple, notable among other reasons because its sits in the path of planes landing at Songshan Airport. There's another Taipei temple you should visit, though I'm going to wait a couple more paragraphs to identify it.
Get Lost in the Ximen Pedestrian Area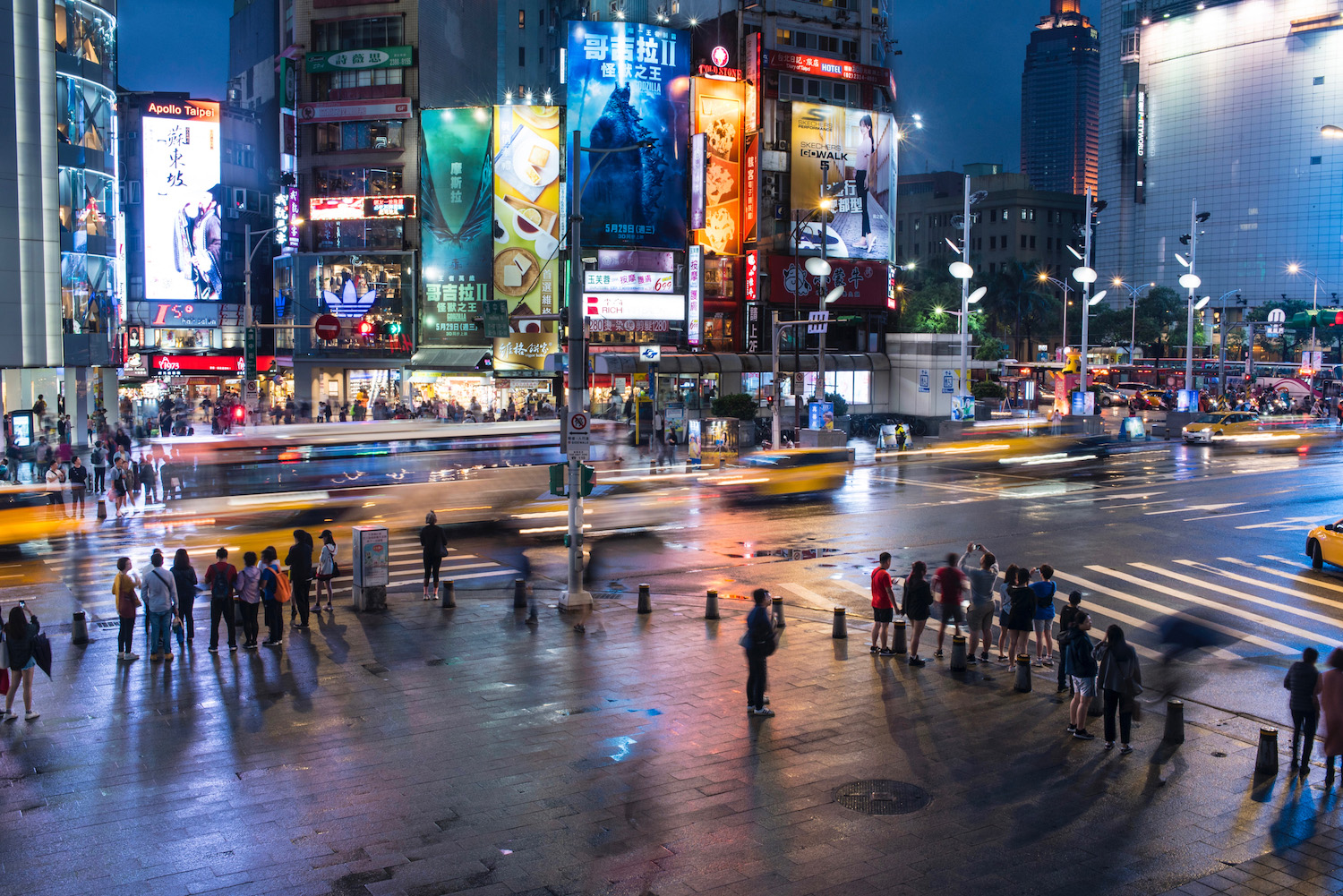 I mentioned Ximen earlier, but it's more than just Taipei's answer to Shibuya in Tokyo, or a great place to duck out of the rain and get a scallion pancake. For one it's the hub of gay Taipei—more than 25 Taipei gay bars exist within the Red House. Many people also enjoy shopping in the Ximen area, though I'm personally more a fan of the bubble tea and the aforementioned pancakes than what I consider to be forgettable retail outlets.
Hike Elephant Mountain (or Another Taipei Viewpoint)

Conventional wisdom is that the best view of 101 Taipei tower and the Taipei skyline is from Elephant Mountain, also known as Xiangshan. However, I recently came to feel differently about this, due mostly to the buildings that went up around Taipei 101 before my latest visit to the city. To be sure, while Bishan Kaizhang Shengwang temple is a bit of a trek from Taipei's city center, the city view from here is far superior to the one you enjoy from Xiangshan (if you can even enjoy such a crowded place!)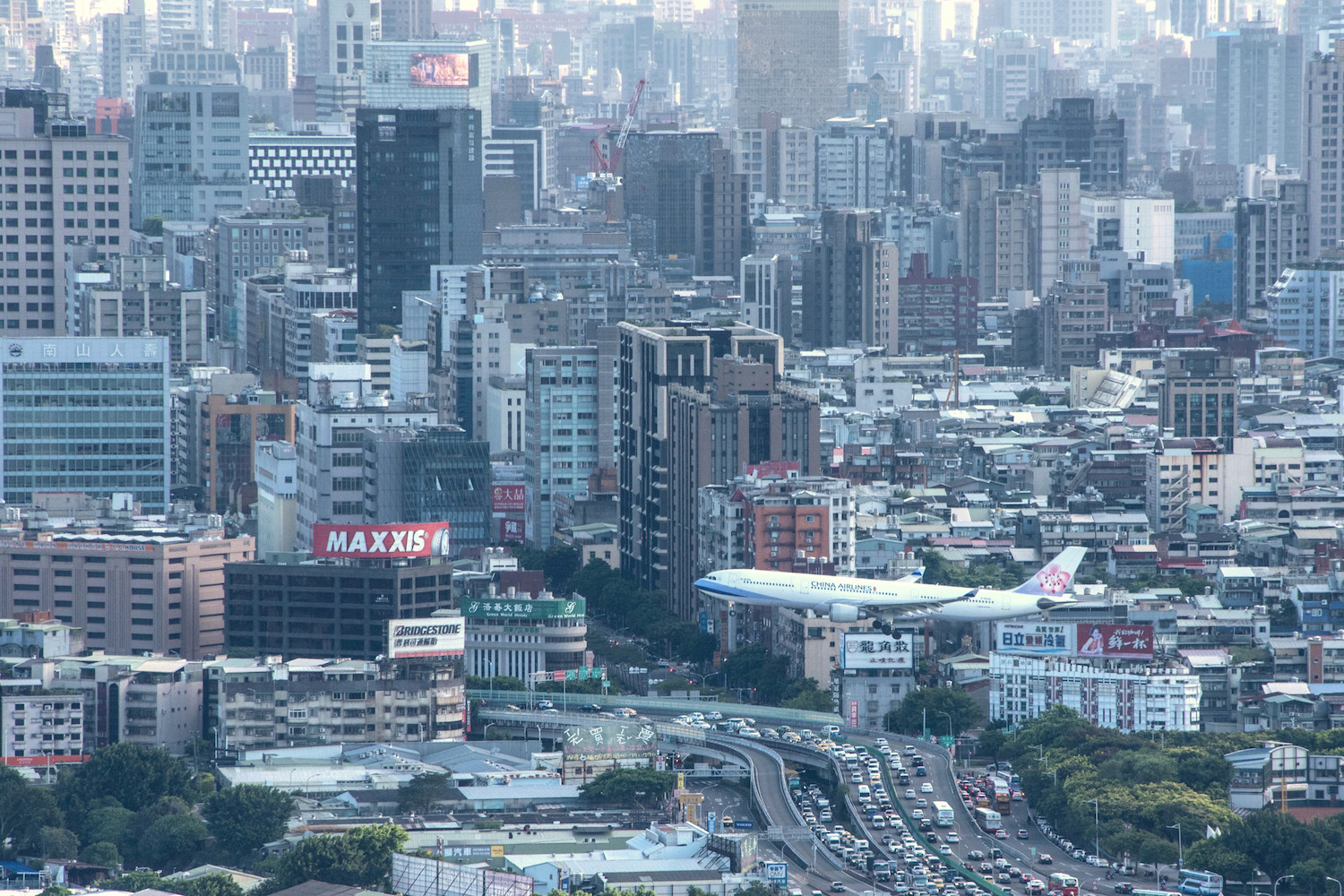 Another favorite Taipei lookout of mine is Lao Di Fang Lookout, which is 老地方觀景平台 in Chinese if you're taking an Uber. In addition to offering magnificent views of Taipei city, this is the best vantage point from which to photograph airplanes landing at Songshan Airport, if you're into that kind of thing.
Day Trips from Taipei
I've written a separate Taipei day trip itinerary, but I'll outline some of the best options now. Conventional wisdom suggests a few popular Taipei day trips, including Jiufen Old Street, Keelung Night Market, the "Queen's Head" rock formation at Yehliu Geopark and the Beitou hot springs area.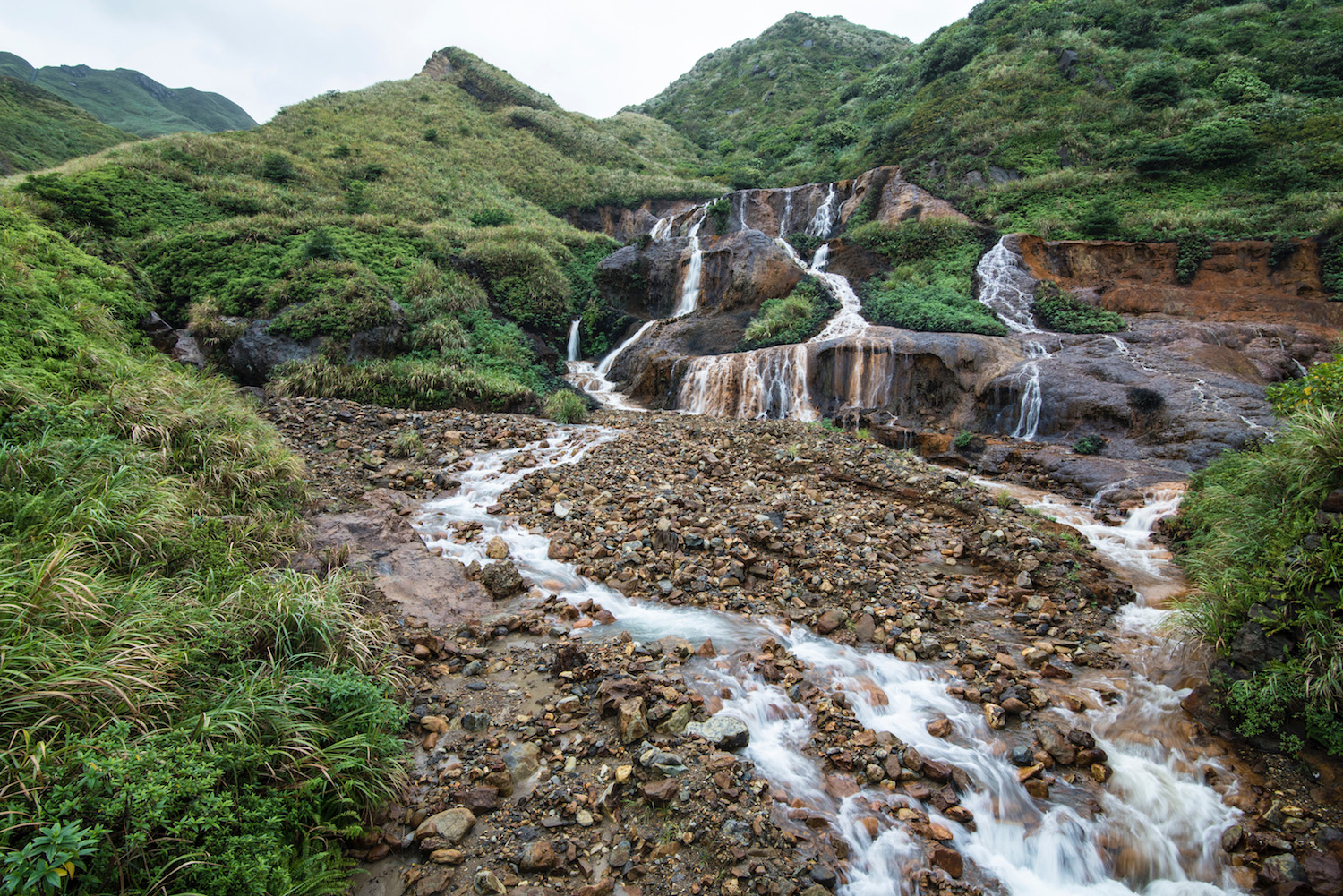 This Taipei itinerary takes a more avant-garde approach. The most interesting excursion from Taipei is to Quanhua Temple, a site in the Lion's Head Mountain scenic area near Hsinchu HSR Station. Other interesting day trips from Taipei include Wulai, which is the closest aboriginal settlement to Taipei and Taroko Gorge, a scenic spot some would argue is better explored with an overnight in Hualien—but I digress.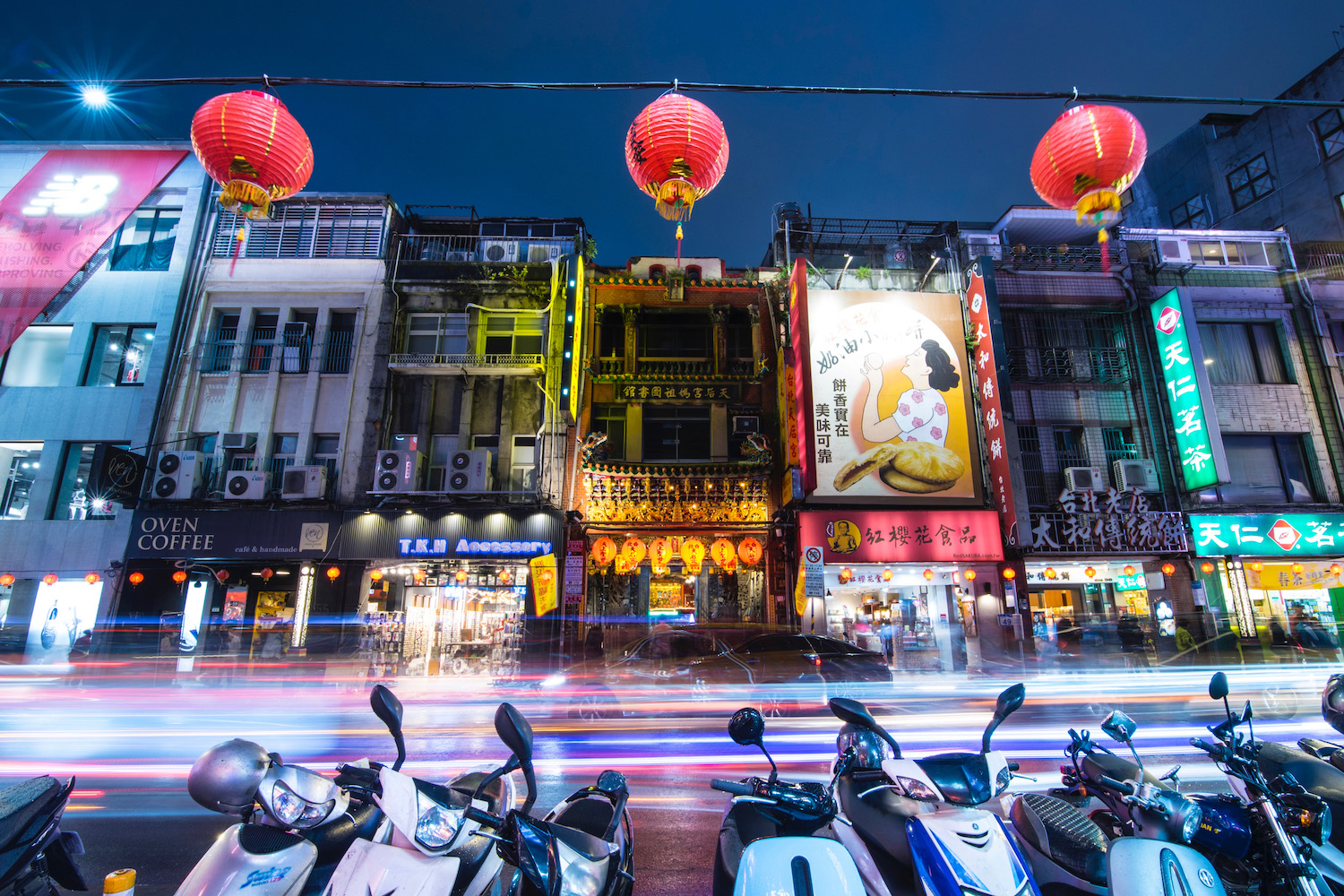 How Many Days Should You Spend in Taipei?
Taipei 2 Days Itinerary

When it comes to the question of how many days, Taipei provides many possible answers. Looking to spend a weekend in Taipei? That's totally doable, though it's obvious easier if the weather cooperates. In this situation, I'd probably recommend you keep the scope of your trip simple, perhaps limiting it to CKS Memorial Hall, one of the Taipei 101 viewpoints, Raohe Street Night Market and a temple or two.
Taipei 3 Days Itinerary

Planning a Taipei itinerary 3 days in length (or so) gives you a lot more freedom, including the option for a day trip outside the city. The first time I went to Taipei, for example, I more or less followed the two-day plan I just listed above, then divided the third between Yangmingshan National Park and Tamsui Fisherman's Wharf, though what to do in Taipei for 3 days can be flexible.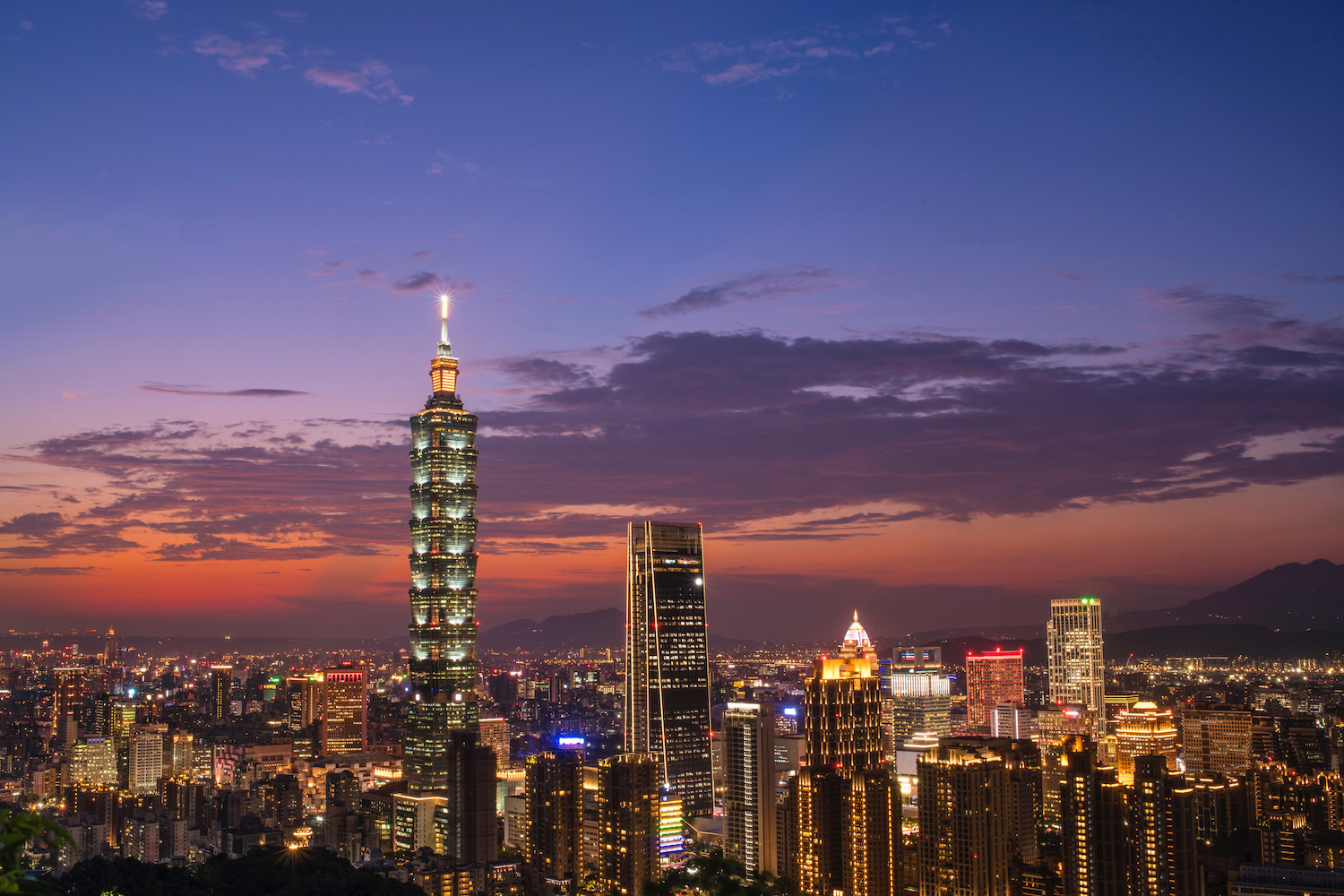 5 Days in Taipei Itinerary

A Taipei itinerary 5 days or longer is really the ideal situation if you can swing it, though I never had five contiguous days in the city-proper before I moved here. Spending five days in Taipei (or even more than that) allows you to fully explore all the Taipei attractions I've listed here, and take two or more day trips from Taipei, whether that also comprises your entire Taiwan trip—5 days in Taiwan—or you explore other destinations. Planning a longer Taipei itinerary is an especially good idea if it's the only city in Taiwan you plan to visit. Arguably, the answer to how many days to spend in Taipei is as many as possible!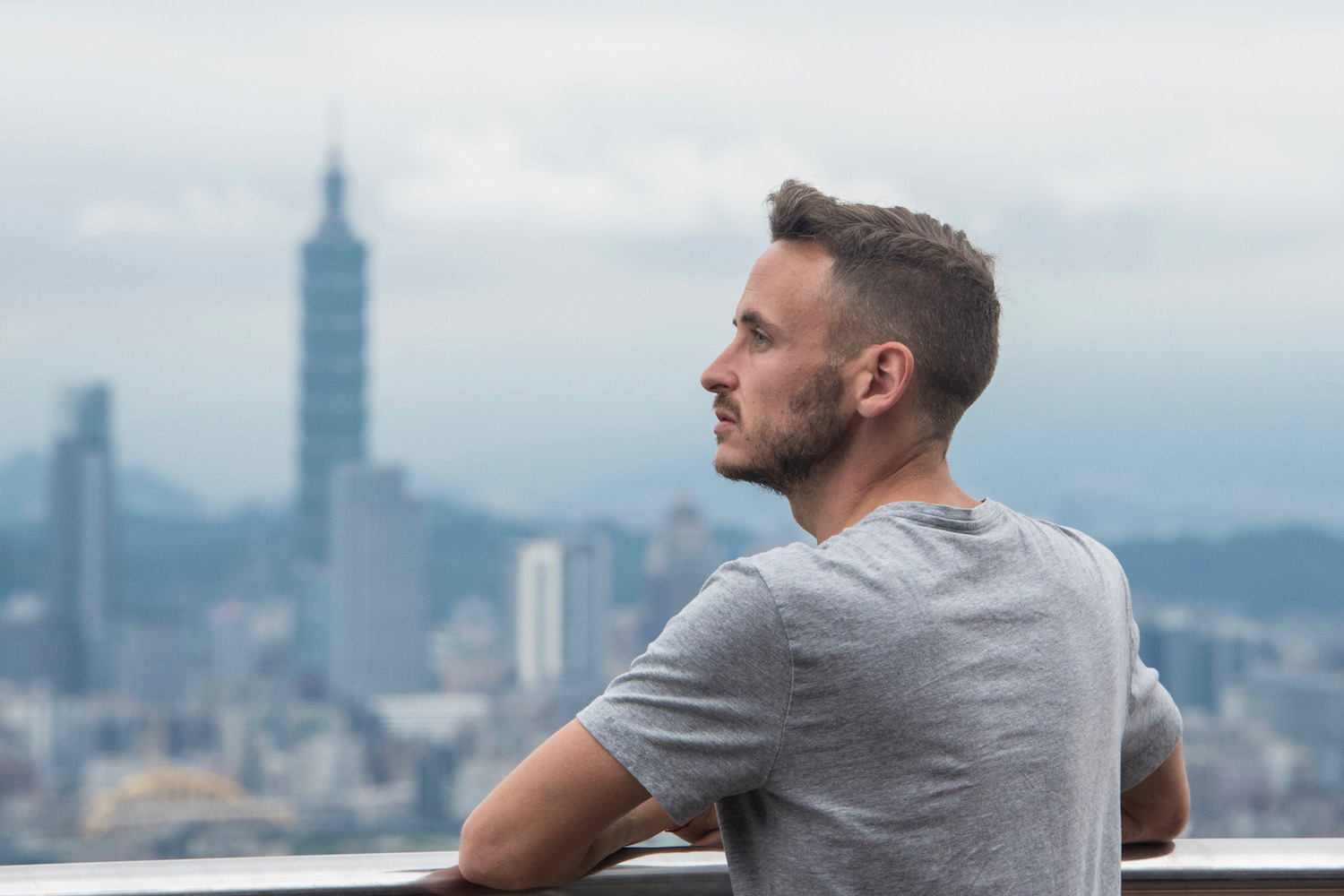 The Bottom Line
This Taipei itinerary will help you make the most of Taiwan's capital, even if you get totally rained out like I did. Whether you visit Taipei landmarks like Taipei 101 and Chiang Kai-Shek Memorial Hall, enjoy viewpoints like Elephant Mountain and Bishan Kaizhang Shengwang Temple or simply eat your way through Ximen and Raohe Night Market, Taipei is at least enjoyable as its weather is wet. Traveling in Taiwan outside the capital, regardless of how long to spend in Taipei you decide? Make sure to check out my all-new Taiwan itinerary as well. Or, click here to read about Tainan, Taiwan's original capital city.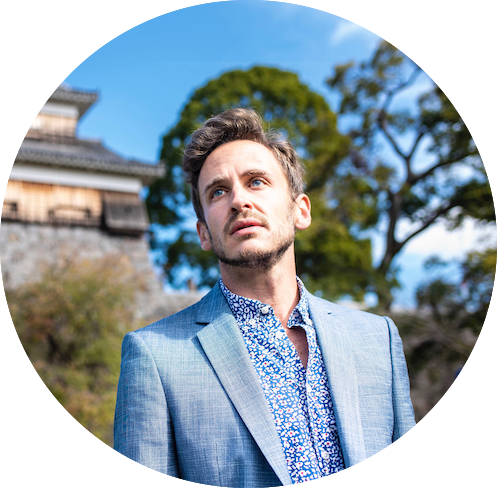 informs, inspires, entertains and empowers travelers like you. My name is Robert and I'm happy you're here!