I recently decided to revamp my Taipei itinerary, first and foremost because I called this incredible city home for nearly two years. Needless to say, I know Taipei a lot more intimately than I did when I first created this post.
Over the past 18 months I resided in the Taiwanese capital, I explored Taipei attractions ranging from the mainstream to the obscure, and gotten to know the city from the perspective of both a local and a tourist. In particular, I've thought long and hard about how many days in Taipei you should spend, depending not only upon what you want to do here, but indeed how long you have in Taiwan as a whole.
And I do hope you will remain on this magnificent island for a while, whether you spend just 5 days in Taiwan, or stay many months like I did. Taiwan is a truly special place—that was true even before it compelled me to live there as long as I did.
Where to Stay in Taipei
Irrespective of how many days in Taipei you end up spending, finding the right place to stay (both a good neighborhood, as well as suitable lodging) is key. I'll start by saying that Taipei is one of the only cities in the world where I prefer staying in apartments instead of hotels. While certain properties such as W Taipei are chic, comfortable and centrally-located, I find that hotels in Taipei (and Taiwan in general) leave a lot to be desired.
As far as where in Taipei you should begin your Airbnb search, I'm of a couple different minds. If you want to stay someplace that's both centrally-located and quiet, the Da'an and Zhongzheng districts near the MRT stations of Dongmen and Guting are a great place to look. If you prefer to be in the middle of the action (and to feel like it as well), you'll instead want to find spots near Ximen, Taipei Main Station or Taipei City Hall.
My Favorite Things to Do in Taipei
Explore Taipei Landmarks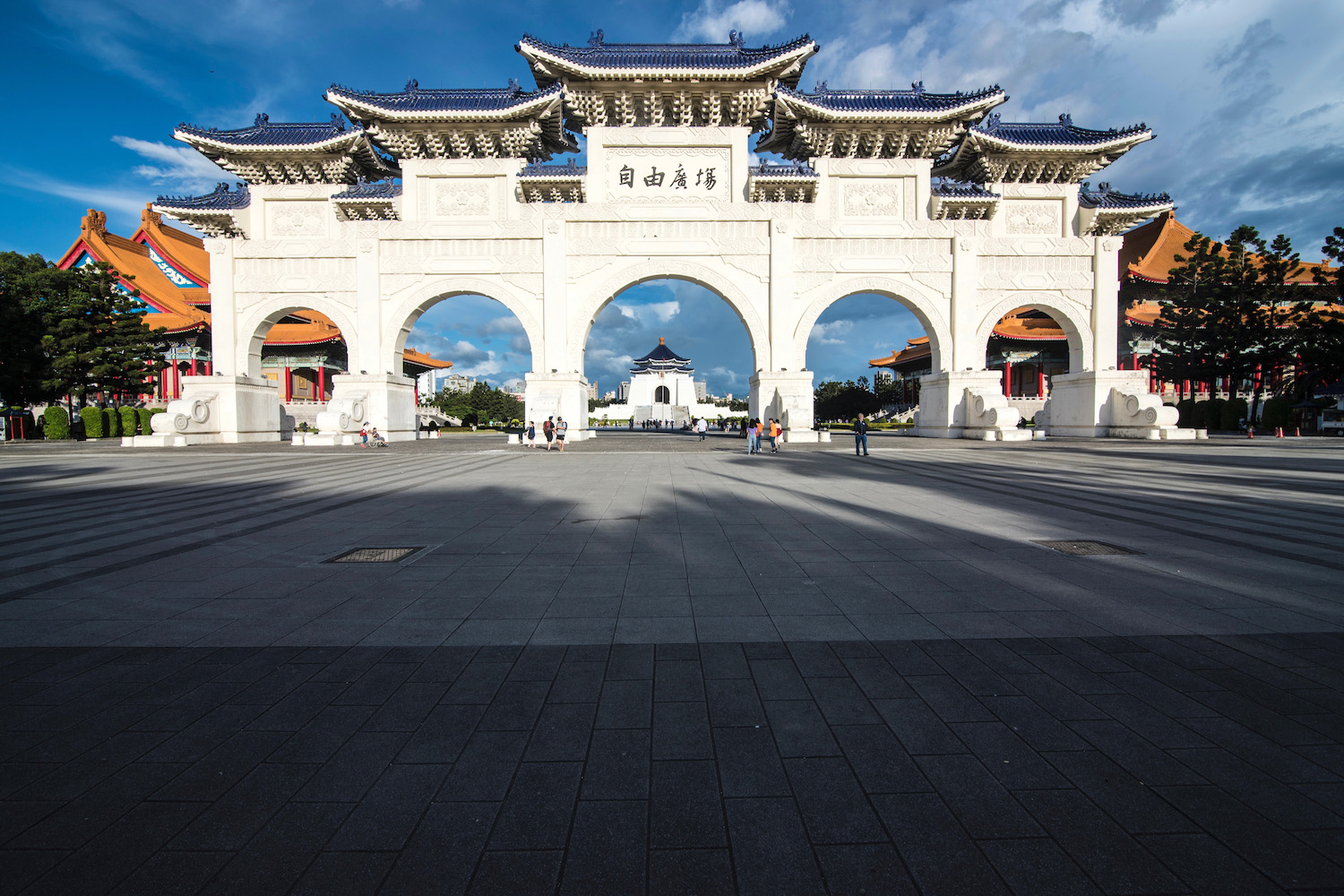 When deciding how many days to spend in Taipei, you have to assume you'll need at least 24 hours on the tourist trail, as much as one exists here. Taipei's most famous landmarks sit on either end of Xinyi Road, with Chiang Kai-Shek Memorial Hall at its western terminus, Taipei 101 at the eastern end and lush Da'an Forest Park right in the middle. Near CKS Hall, you can also find the 228 Martyrs Memorial Park (dedicated, somewhat ironically, to patriots whose slaughter Chiang himself ordered), while the upmarket Breeze Xinyi shopping district awaits once you've descended from the observatory of the former tallest building in the world. My favorite Taipei museums, meanwhile, include the excellent Taipei Fine Arts Museum in Yuanshan and the National Palace Museum, accessible by bus from Shilin station.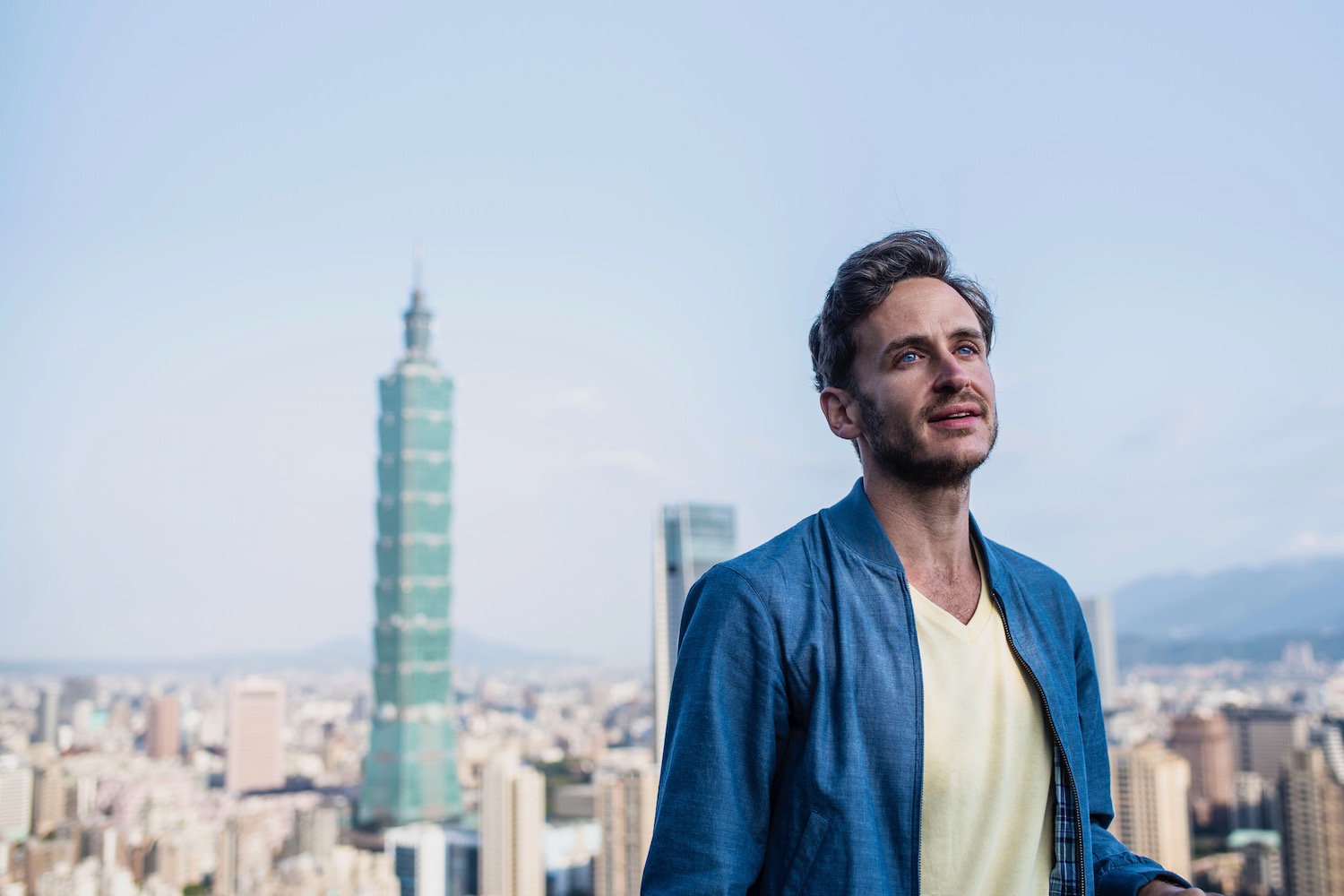 Devour Taipei Food (in Night Markets and Elsewhere)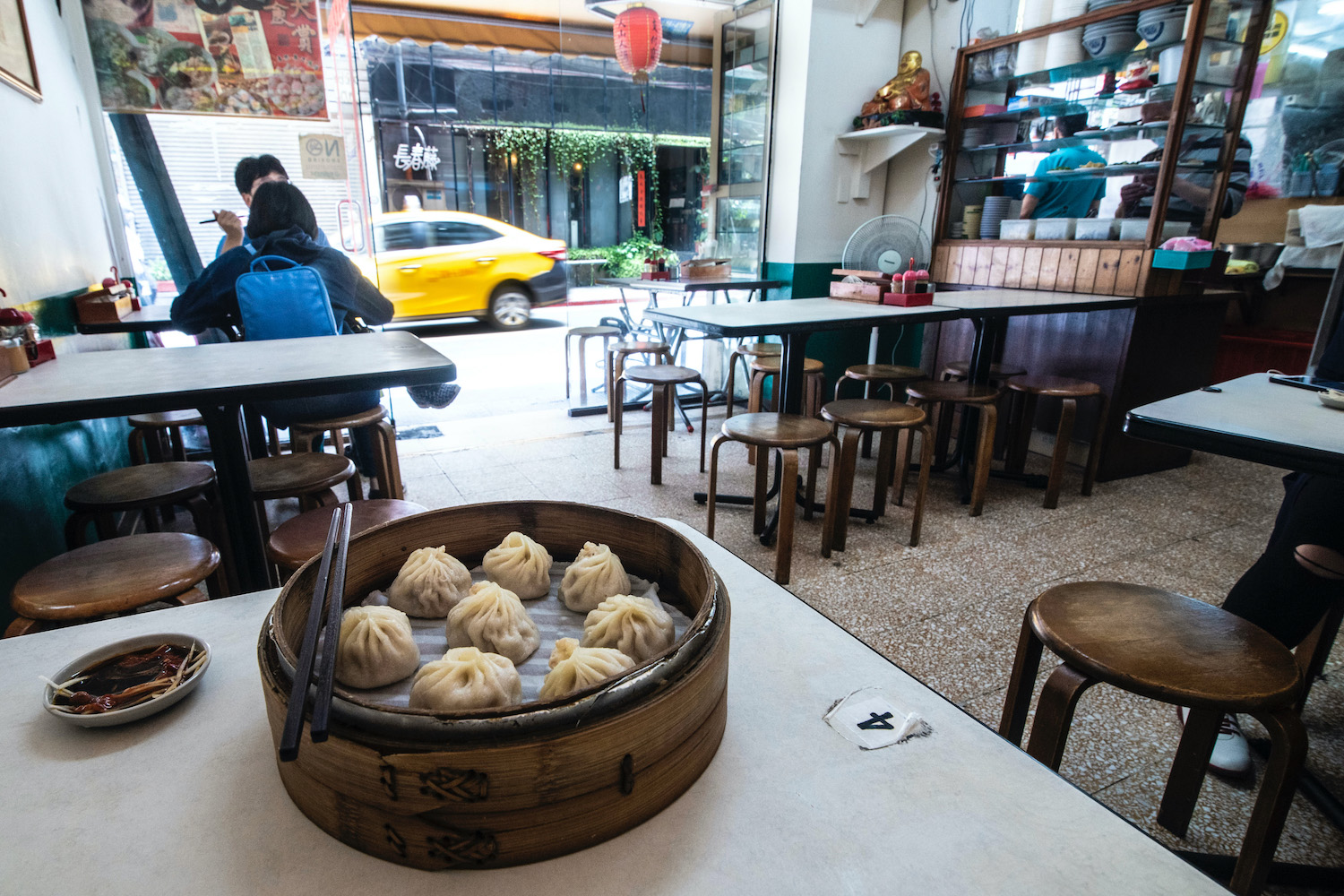 Tourist traps aside, food is another consideration to make when deciding how long to spend in Taipei. Many travel guides veer heavily toward recommending Taipei night markets, such as the famous one in Shilin and more obscure options like Raohe Street in Songshan and Shida in Guting. I don't mind these markets, but I do prefer a sit-down meal in areas like Yongkang Street (which is home to the original Din Tai Fung—and plenty of cheaper, tastier alternatives). In Shipai, meanwhile, which is a couple stops north of Shilin, you'll find Angelica, whose duck rice (and duck meatball soup—don't forget to order this!) lives up to its beatific name.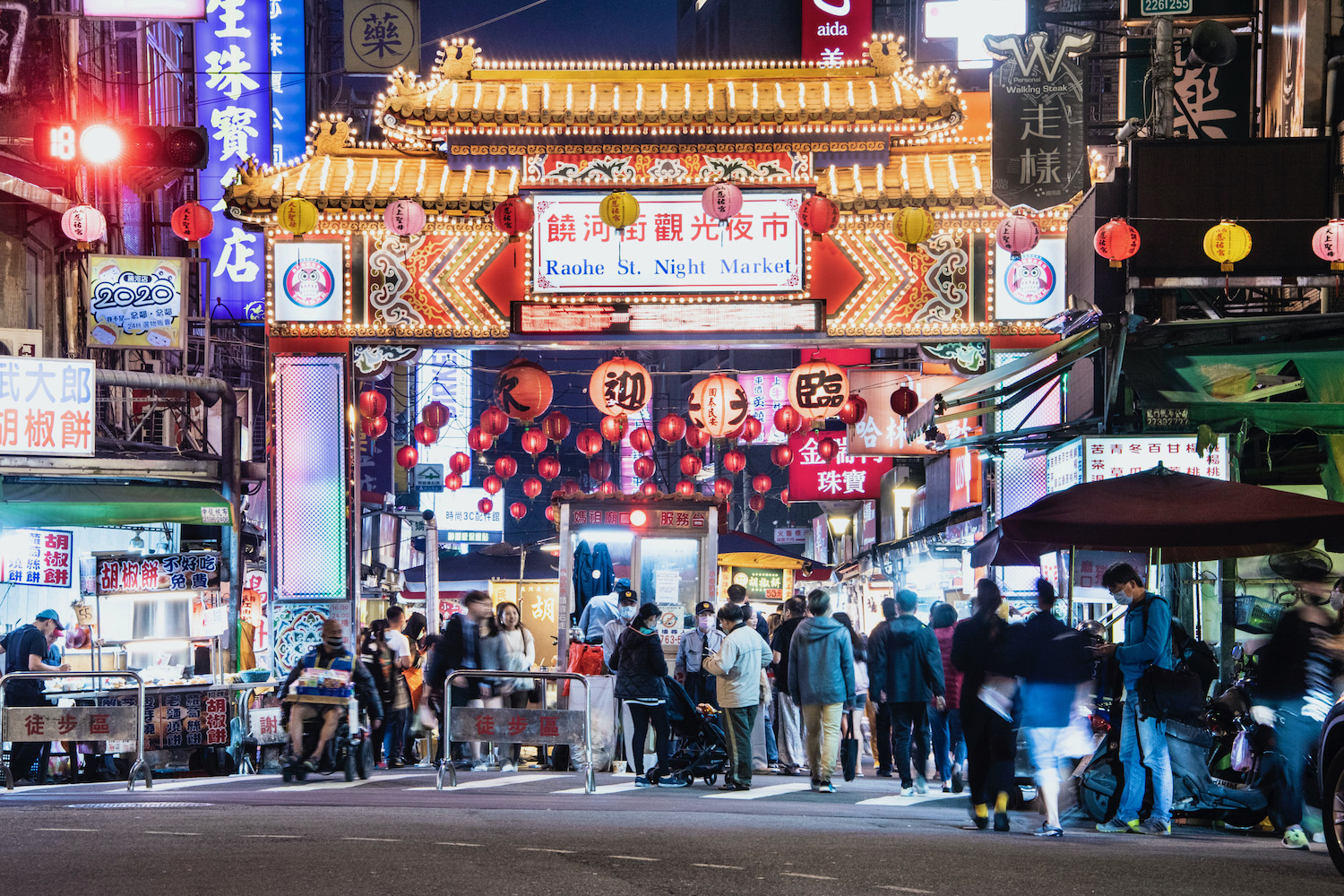 Another foodie destination to explore in Taipei, how many days you decide to spend here notwithstanding, is the Ximending pedestrian area. I'll encourage you to follow your tastebuds to some extent, but you will want to make sure you seek out cong bing scallion pancakes, Taiwanese-style fried chicken and of course, bubble milk tea. (There are plenty of spots to eat each of these—TIP: the longest lines don't always correspond with the best taste!) Ximen's Red House is also the gay hub of Taipei, and is worth a visit (or a drink) even if you aren't a member of the LGBT community.
Say Your Prayers in Taipei Temples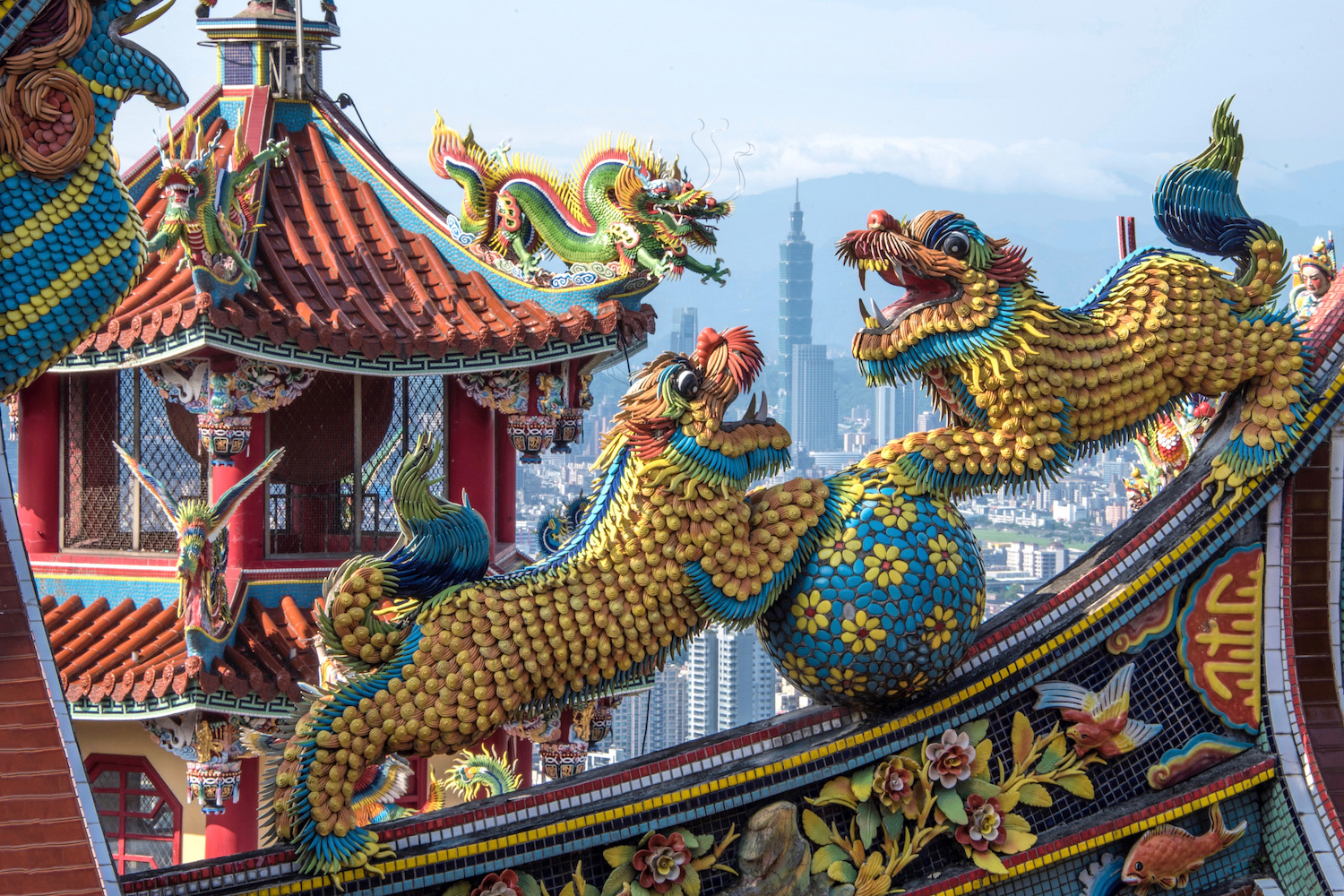 When considering the question of how many days, Taipei temples are something else I think about. The most famous temple in Taipei is probably Longshan Temple in Ximen, but I also like to explore temples around Yuanshan station, such as Taipei Confucius Temple and Bao'an Temple. A more obscure option would be Jieyun Temple in the Banqiao area of New Taipei City, while lovers (Chinese-speaking ones any way) tend to visit Xiahai "City God" Temple along Dihua Street, a paradise of historical architecture a stone's throw from the Dadaocheng Wharf sunset spot.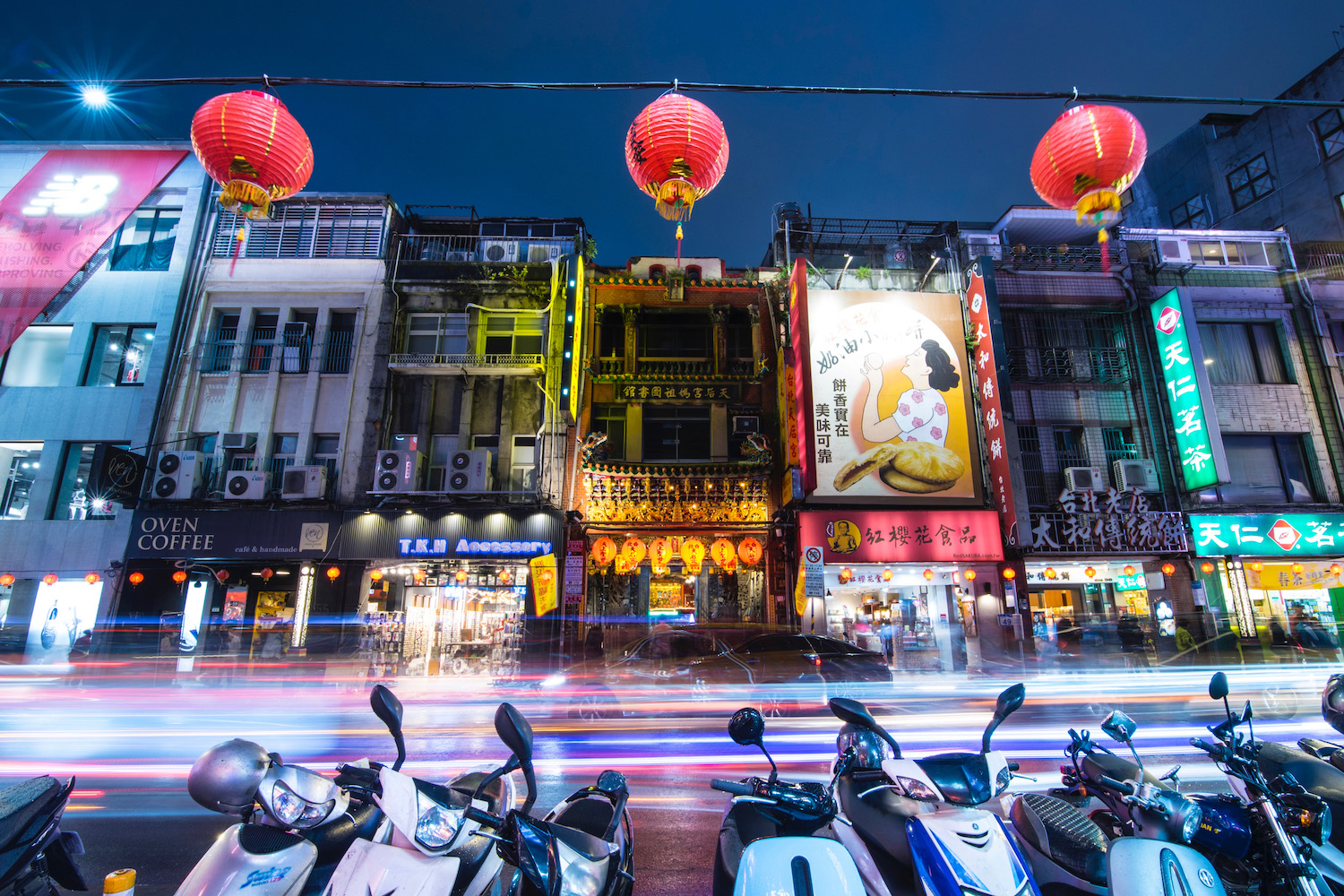 Take Amazing Taipei Hikes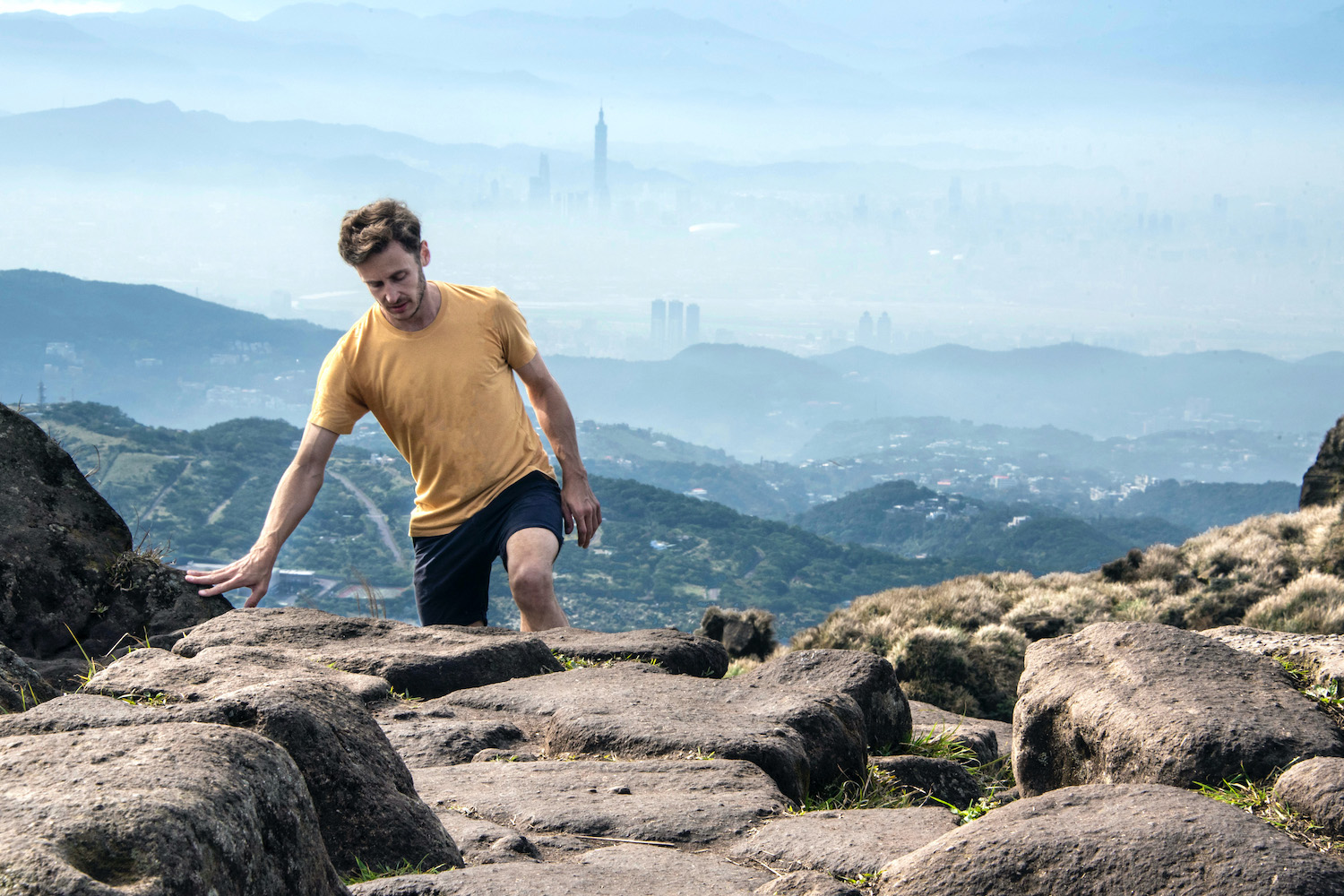 Taipei is surrounded by hills and mountains, which makes the city and its environs a hiker's paradise. The most popular Taipei hike is probably Xiangshan mountain, accessible via the MRT station of the same name, where you can enjoy an amazing view of Taipei 101 and the rest of the skyline. Another great (but lesser known) Taipei viewpoint is Bishan Kaizhang Shengwang in Neihu—Taipei City looks just stunning framed by the phoenixes of a traditional Taiwanese temple. Hiking hot spots even farther outside the city include Seven Stars Mountain in Yangmingshan National Park, and the various trails beneath the Maokong Gondola near Taipei Zoo. Depending upon how long in Taipei you spend, you could fill several days with hiking!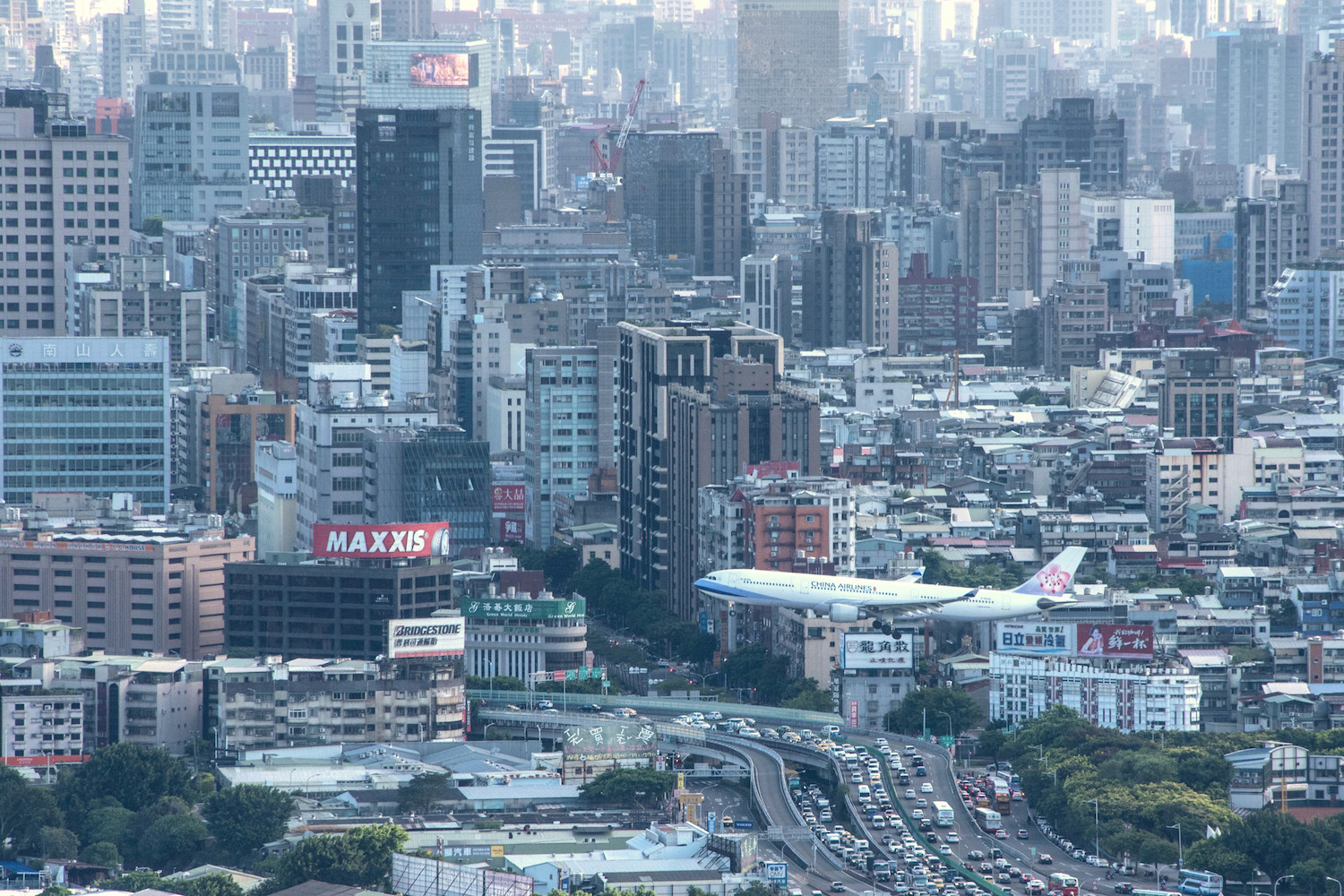 Want to watch airplanes land at Songshan Airport? Another favorite Taipei hike of mine is to Lao Di Fang Lookout. You can write this as "老地方觀景平台" in Chinese, assuming you prefer to take an Uber instead of hiking from Jiantan station. (TIP: In order get incredible shots like the one I did above, make sure to bring a good zoom lens!)
Embark on Day Trips from Taipei
I've written a separate Taipei day trip itinerary, but I'll outline some of the best options here. More conventional day trips from Taipei include Jiufen Old Street, Miaokou Night Market and Zhengbin Fishing Port in Keelung, the "Queen's Head" rock formation at Yehliu Geopark, Beitou hot springs area and Tamsui Fisherman's Wharf. More avant-garde options, particularly if your time on the island exceeds a Taiwan itinerary 5 days in length, include the aboriginal town of Wulai and Quanhua Temple, the latter of which you can reach via infrequent bus service from HSR Hsinchu Station, or more conveniently with your own rental car.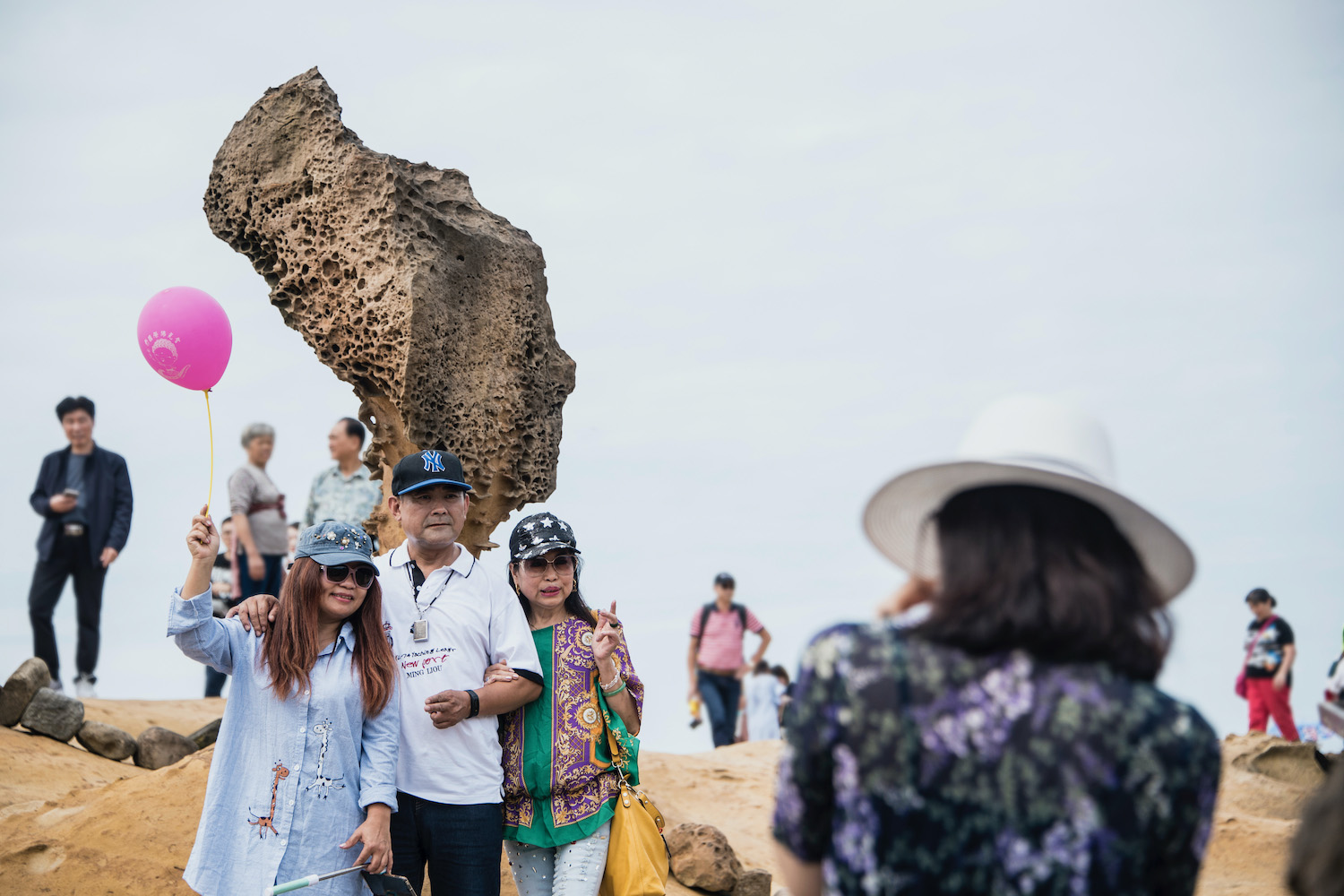 How Many Days Should You Spend in Taipei?
I haven't yet addressed the topic of how many days in Taipei you should spend, at least not directly, because I wanted you to first get an idea of the depth and breadth of things to do here. Back when I first visited Taiwan, I usually recommended 3 days in Taipei: One for sightseeing, one for hiking and one to take a day trip. I still think this is a good plan, particularly if you don't have a long time in Taiwan as a whole, though it's not completely optimal.
If you can afford it, I'd recommend 5 days in Taipei or longer. Five days (or more) will allow you not only to sightsee, to hike and to get out of town, but to pause and get a feel for the special energy of Taipei. Furthermore, if you follow my advice from a few paragraphs up and decide to stay in a Taipei Airbnb, this will give you some time to discover your neighborhood and really feel at home. (WARNING: You might just feel compelled to follow in my footsteps and move to Taipei!)
When to Visit Taipei
The best time to visit Taipei, for most travelers, is whenever you can manage to come here. Taipei doesn't get super cold in the winter (or, by the standards of sub-tropical Asia, all that hot in the summer); rain is possible 365 days per year, so a good umbrella is more important than an expectation for sun. With this being said, certain parts of the year are better for visiting Taipei than others. If you're gay, for example, you'll probably want to visit in October, when Taipei Pride (Asia's largest and, since the legalization of gay marriage in Taiwan, its most important) takes place.
On the other hand, you will probably want to avoid Chinese New Year, which takes place in late January or early February, as this period can see Taipei uncomfortably crowded. Here again, however, is why it's good to be as flexible as you can with regard to how long to stay in Taipei. The more days you have in Taipei (and indeed, in Taiwan as a whole), the less you'll be affected by bad weather or unruly crowds!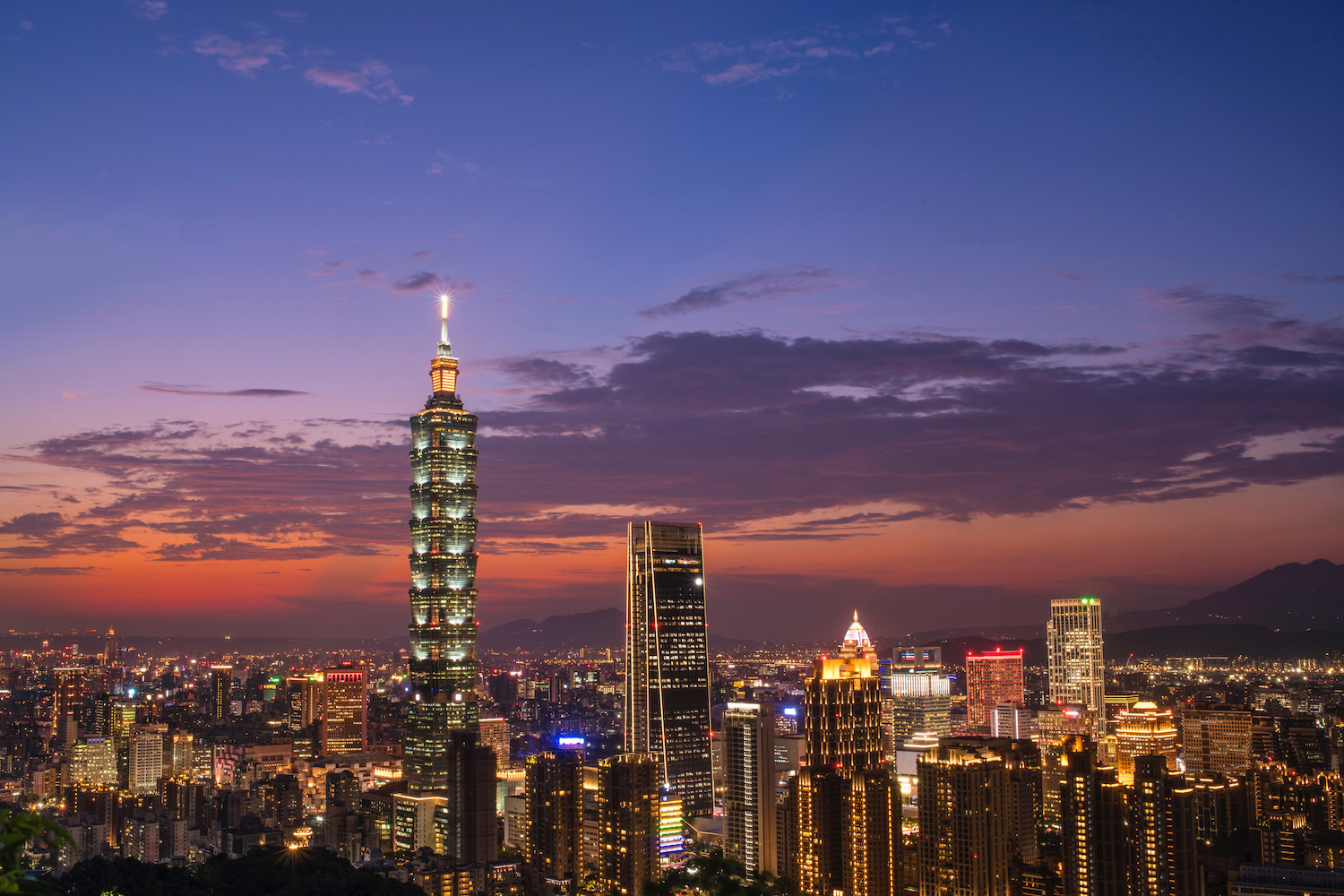 Other FAQ About Planning a Taipei Itinerary
How many days in Taipei is enough?
I lived in Taipei for more than a year, so I'm not what you would call an objective source on this. Even after more than 365 days in Taipei, I still didn't tackle my entire bucket list! With this being said, I'd say that most travelers can get by with 2-3 days in Taipei at the beginning of their Taiwan trips, and then another day or two at the end.
How can I spend 3 days in Taipei?
On your first day in Taipei, start at Longshan Temple, moving through Ximending to Chiang Kai-shek Memorial Hall, making your way down Xinyi Road to Taipei 101 and Xiangshan Mountain. On day two, hike to Yangmingshan Mountain by day and visit Shilin or Shida night markets after the sun sets. Take a day trip on day three: Either to Jiuefen Old Street, or to the aboriginal town of Wulai south of Taipei.
How can I spend 5 days in Taiwan?
Five days in Taiwan gives you 2-3 days in Taipei, and 2-3 days outside the city. The most popular options, after you finish in the capital, are to visit Sun Moon Lake, to hike Taroko Gorge near Hualien or to visit west coast cities like Taichung or Kaohsiung.
The Bottom Line
This Taipei itinerary will help you make the most of Taiwan's capital, even if you don't end up moving here like I did, and no matter how many days in Taipei you end up spending. Whether you visit Taipei landmarks like Taipei 101 and Chiang Kai-Shek Memorial Hall, hike to viewpoints like Elephant Mountain and Bishan Kaizhang Shengwang or simply eat your way through the Ximending pedestrian area and Raohe Street Night Market, Taipei will quickly feel like home. Planning to travel in Taiwan outside the capital, regardless of how long to spend in Taipei you decide? Make sure to check out my all-new Taiwan itinerary as well. Or commission a custom Taiwan trip via my all new site Taiwan Starts Here.