When your five-minute walk to the MRT station turns into a two-hour photoshoot, you know it's going to be a good day.
Case in point: Last Friday morning in Taipei, Taiwan. I had a loose itinerary for the day in mind. After an early morning stop at Longshan Temple, I would get a crash course in Taiwanese history at the Chiang Kai Shek Museum, then gorge myself on the best xiaolongbao in town at Hangzhou Xiaolong Tangbao, before heading up Xiangshan Mountain to watch Taipei's glittering skyline – namely, Taipei 101 – come to life as night fell on the city.
But Taipei had other ideas.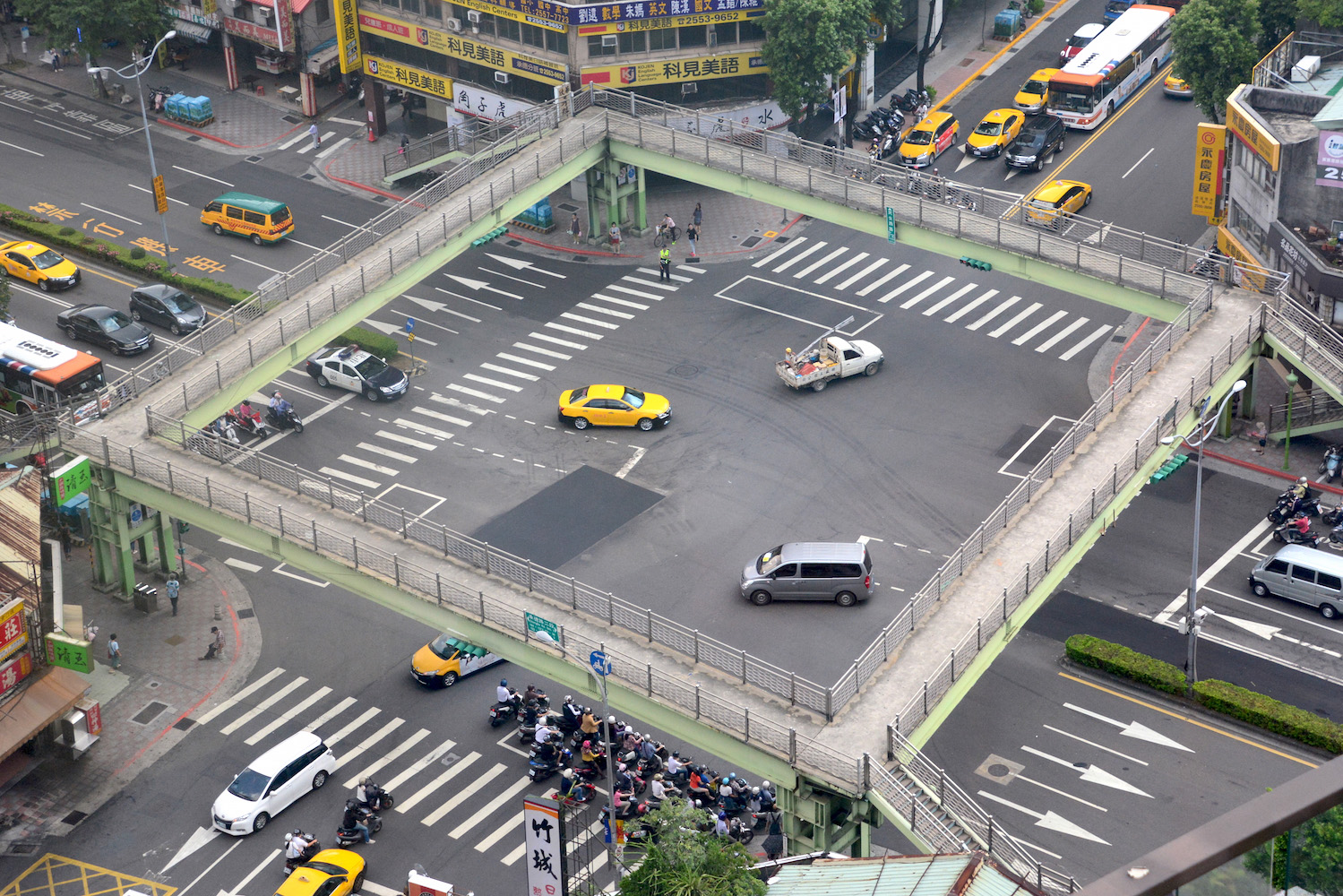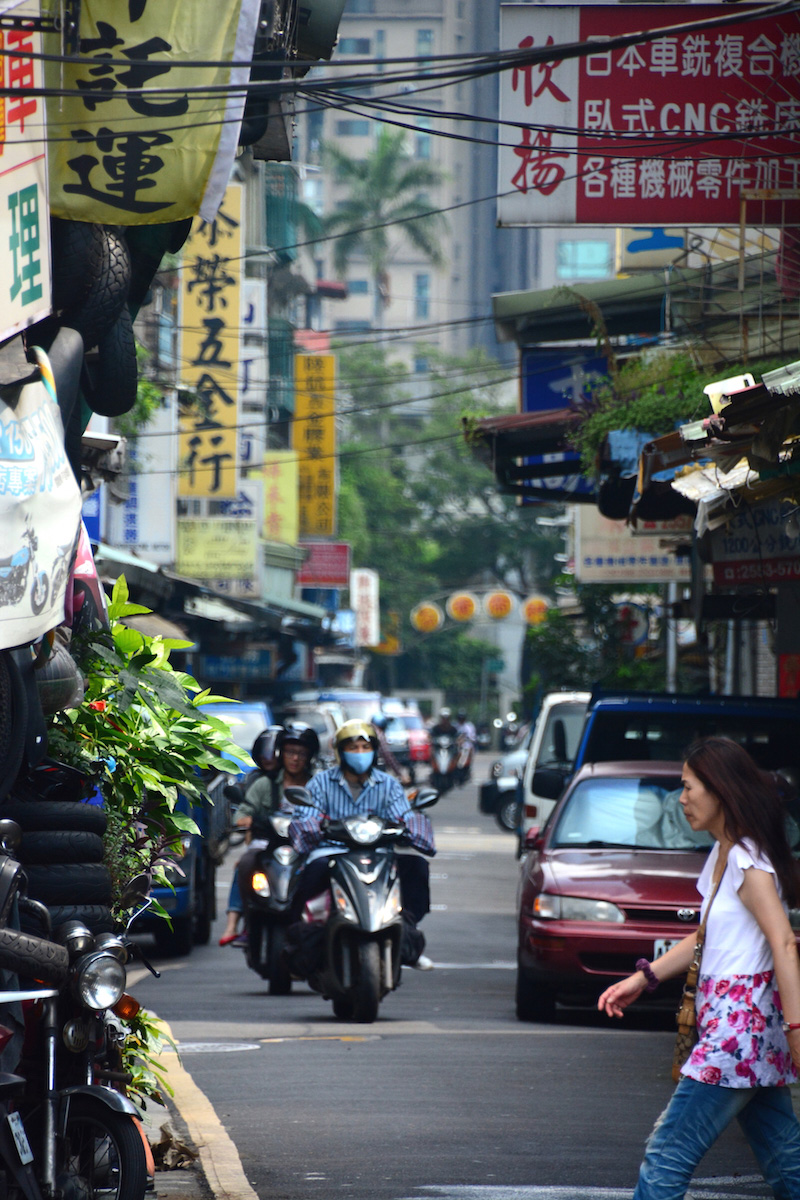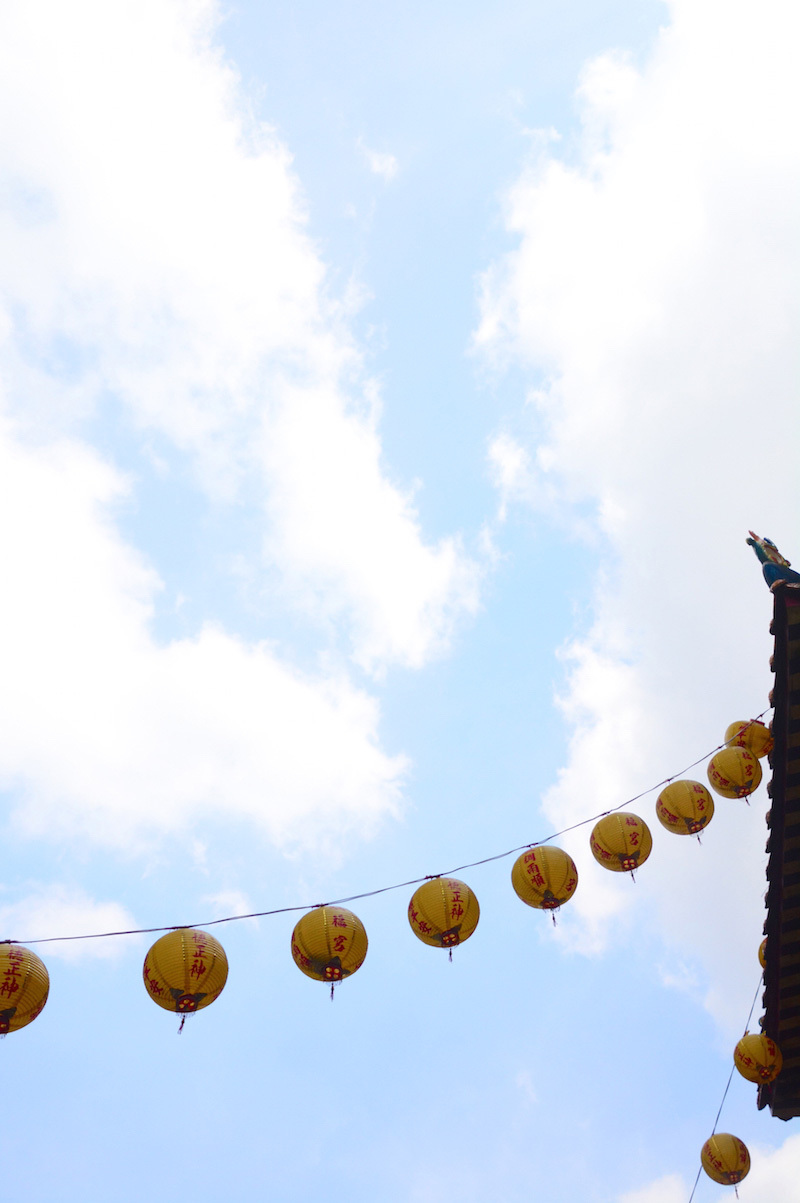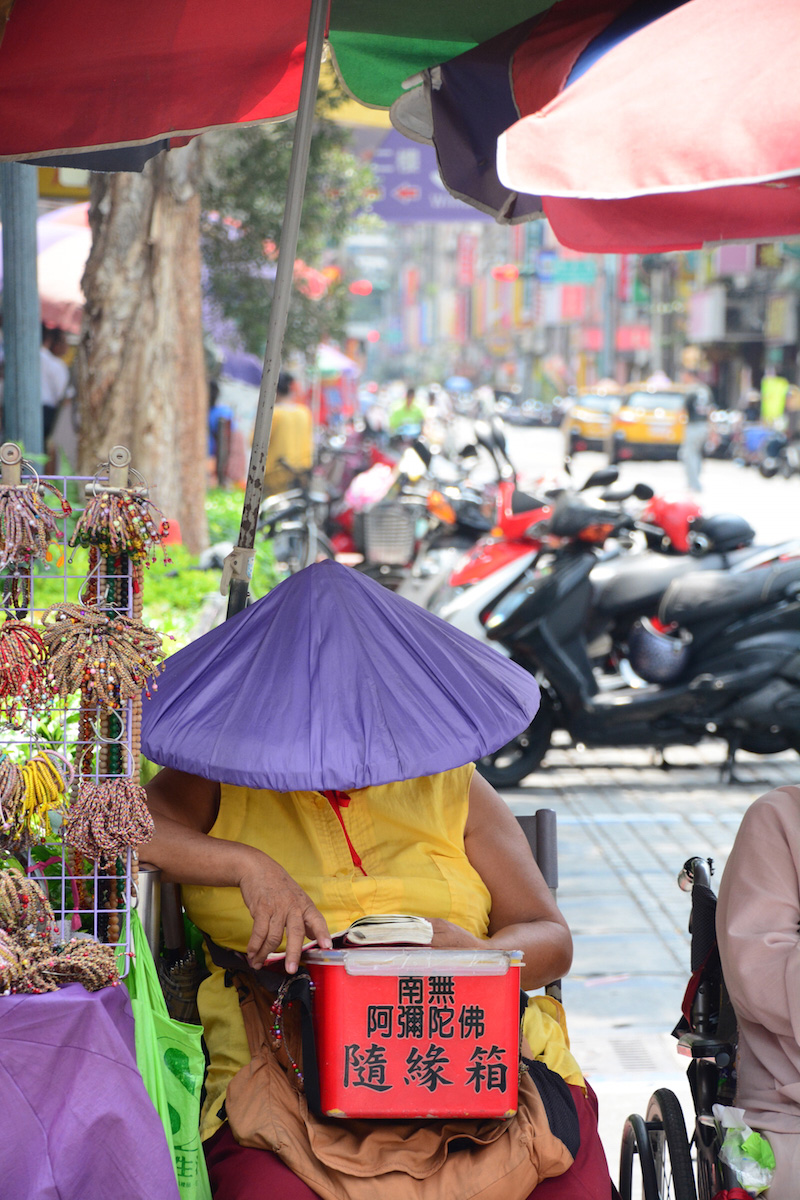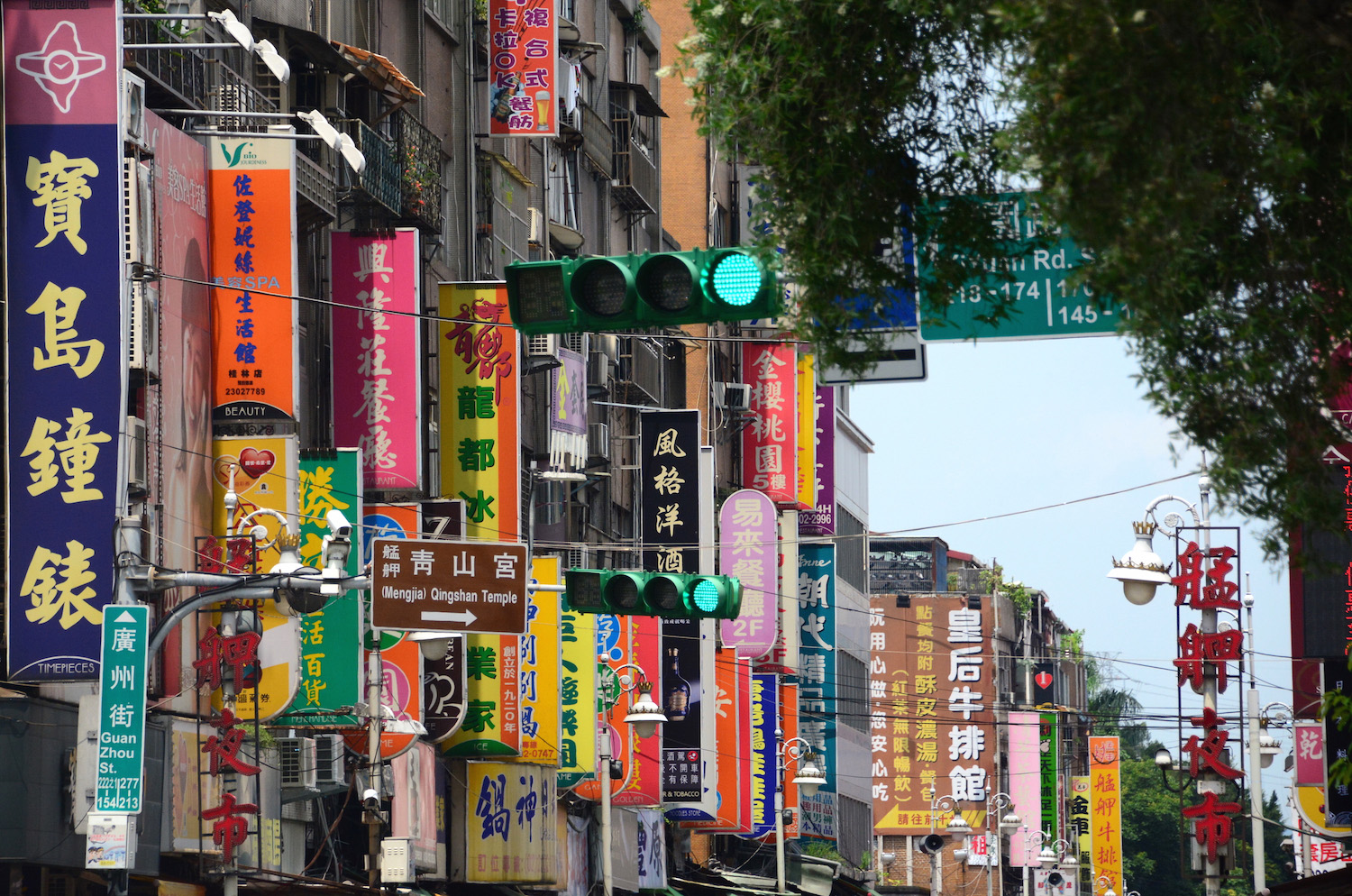 You see, as I was walking along Minsheng Road toward Shuanglian station, I began to notice the small streets and alleyways I was passing were extraordinarily photogenic. Think random temple facades, colorful paper lanterns, food stalls as far as the eye can see – and nary another laowai.
For lack of a better word, Taipei was far more Chinese than I expected such a huge, cosmopolitan city would be. And a great deal more Chinese than anywhere I visited during my extensive stays in mainland China. But more on that in a second.
To be sure, although I ended up accomplishing all of my stated aims of my day, it was ultimately my subconscious decision to get lost in the bowels of the neighborhood where I was staying that made me so immediately decisively in love with Taipei. Or perhaps it was Taipei's otherworldly, magical magnetism that took me so far off course for so long.
Chicken or egg – there are plenty of both to go around here.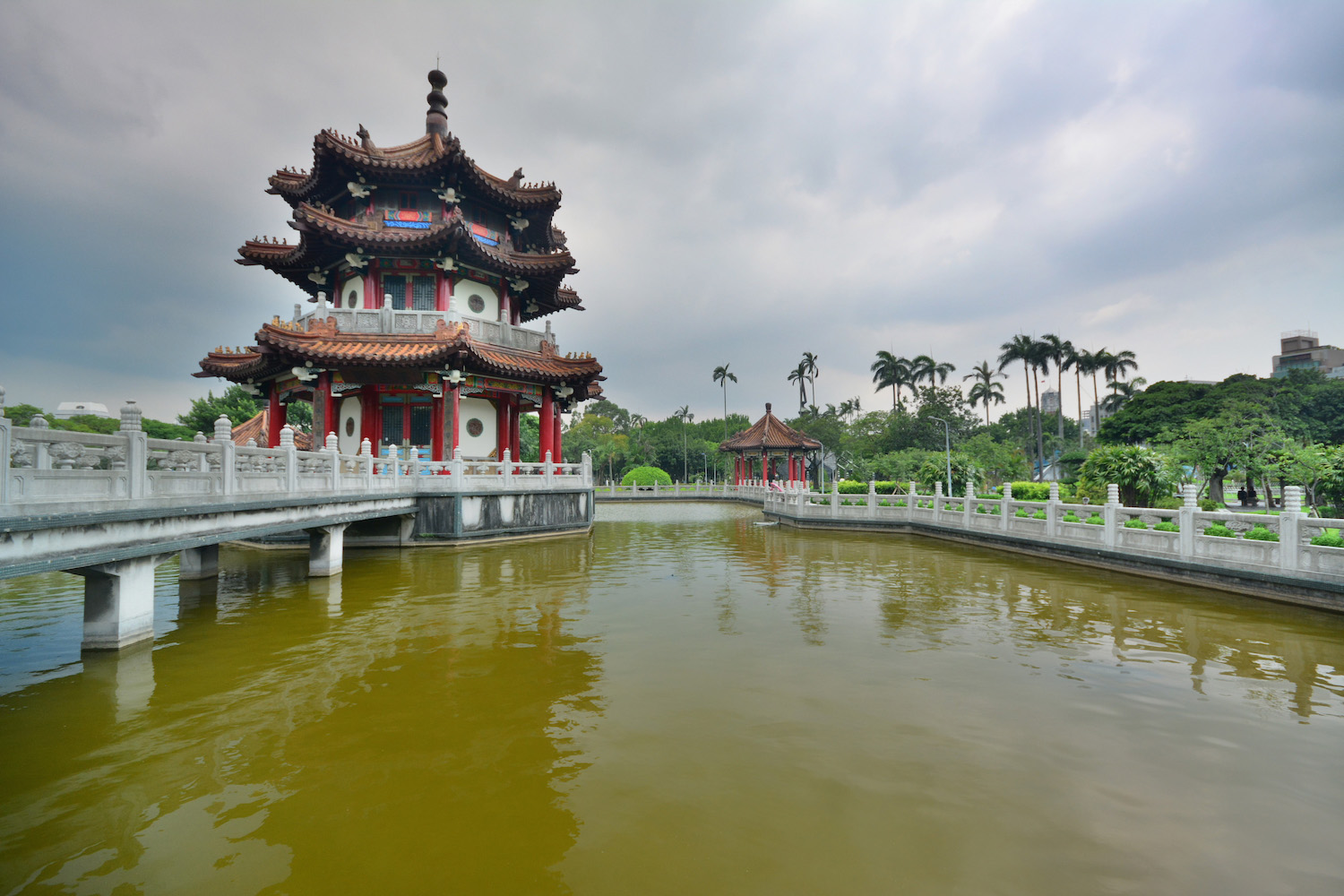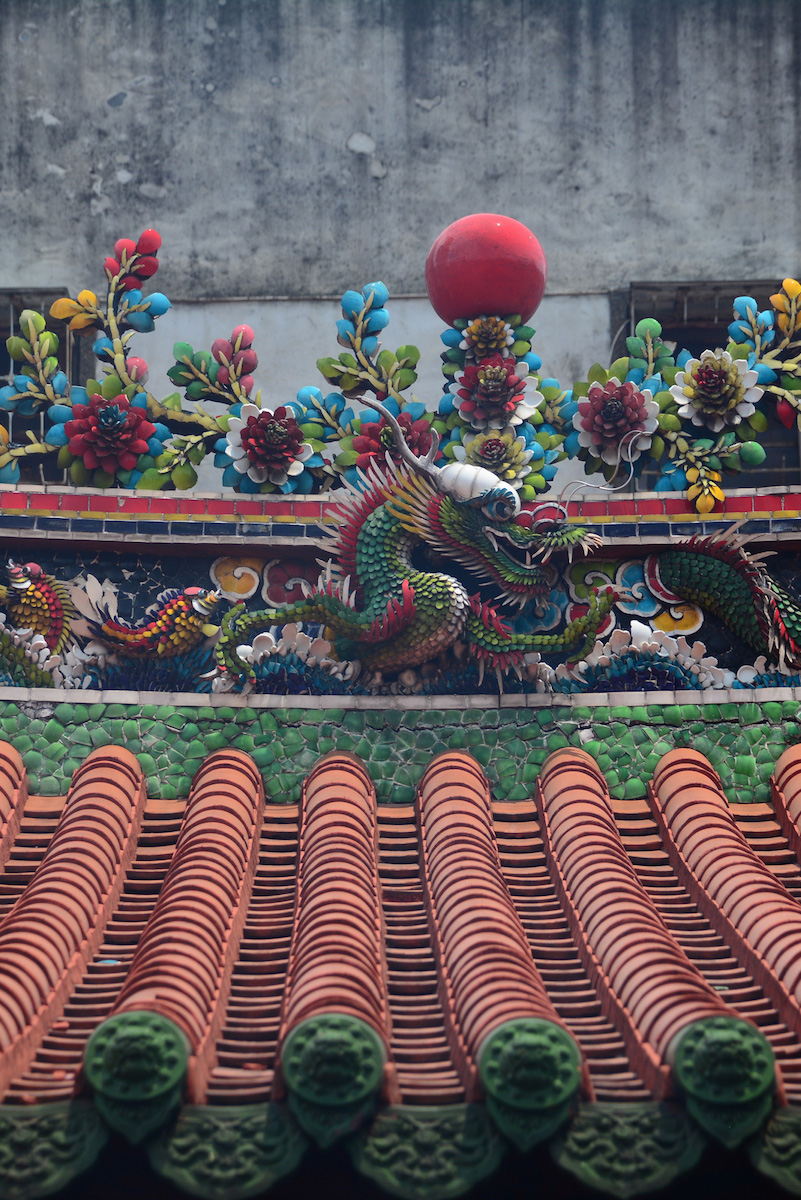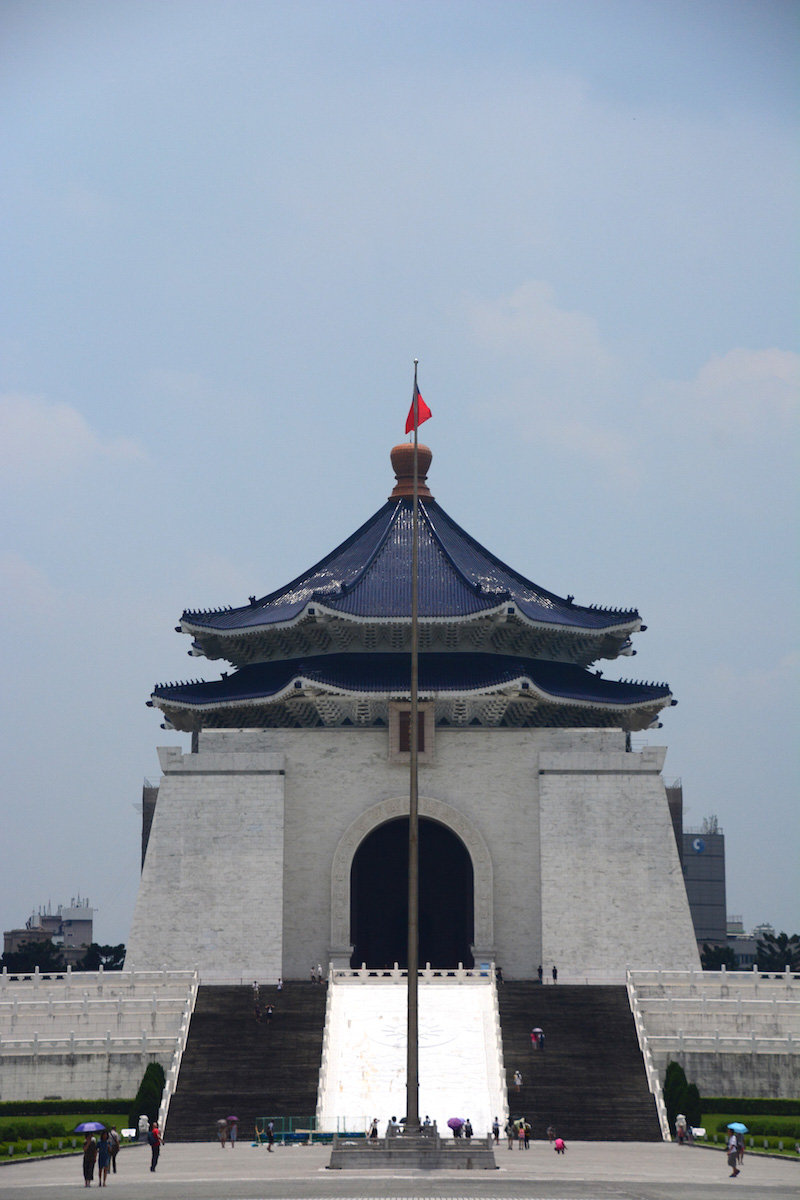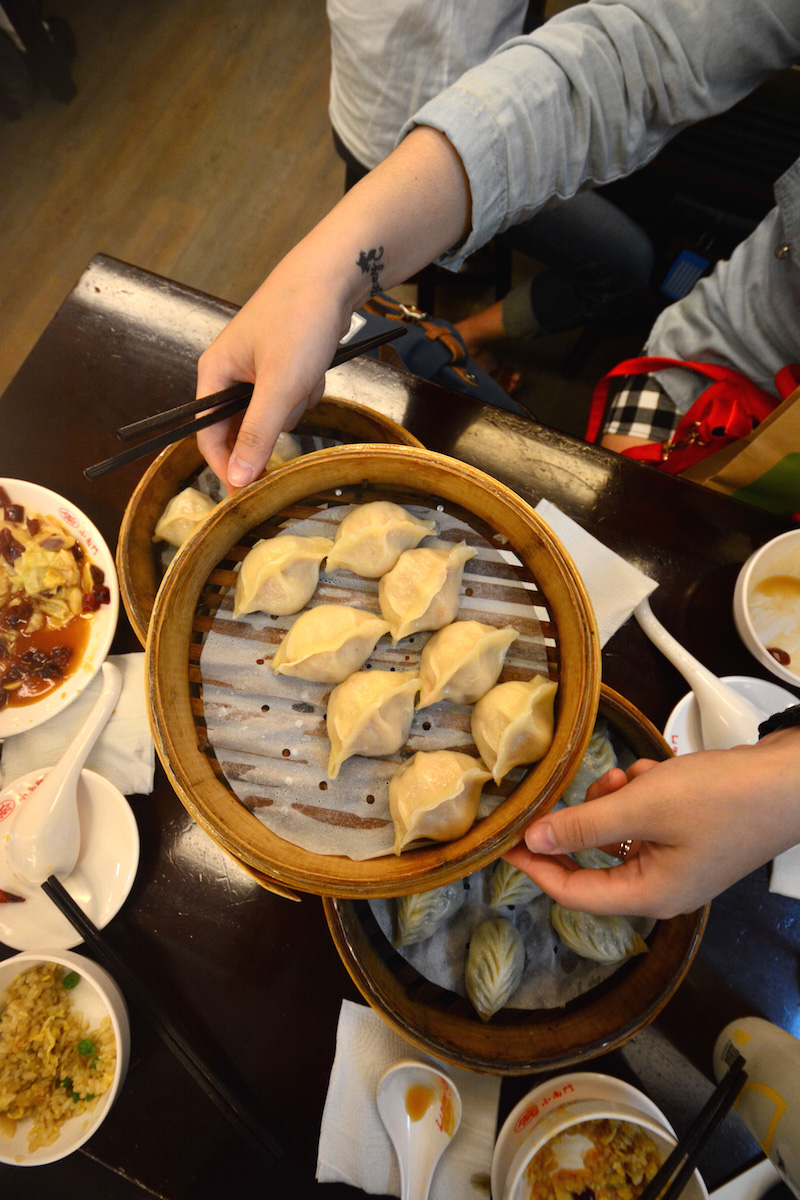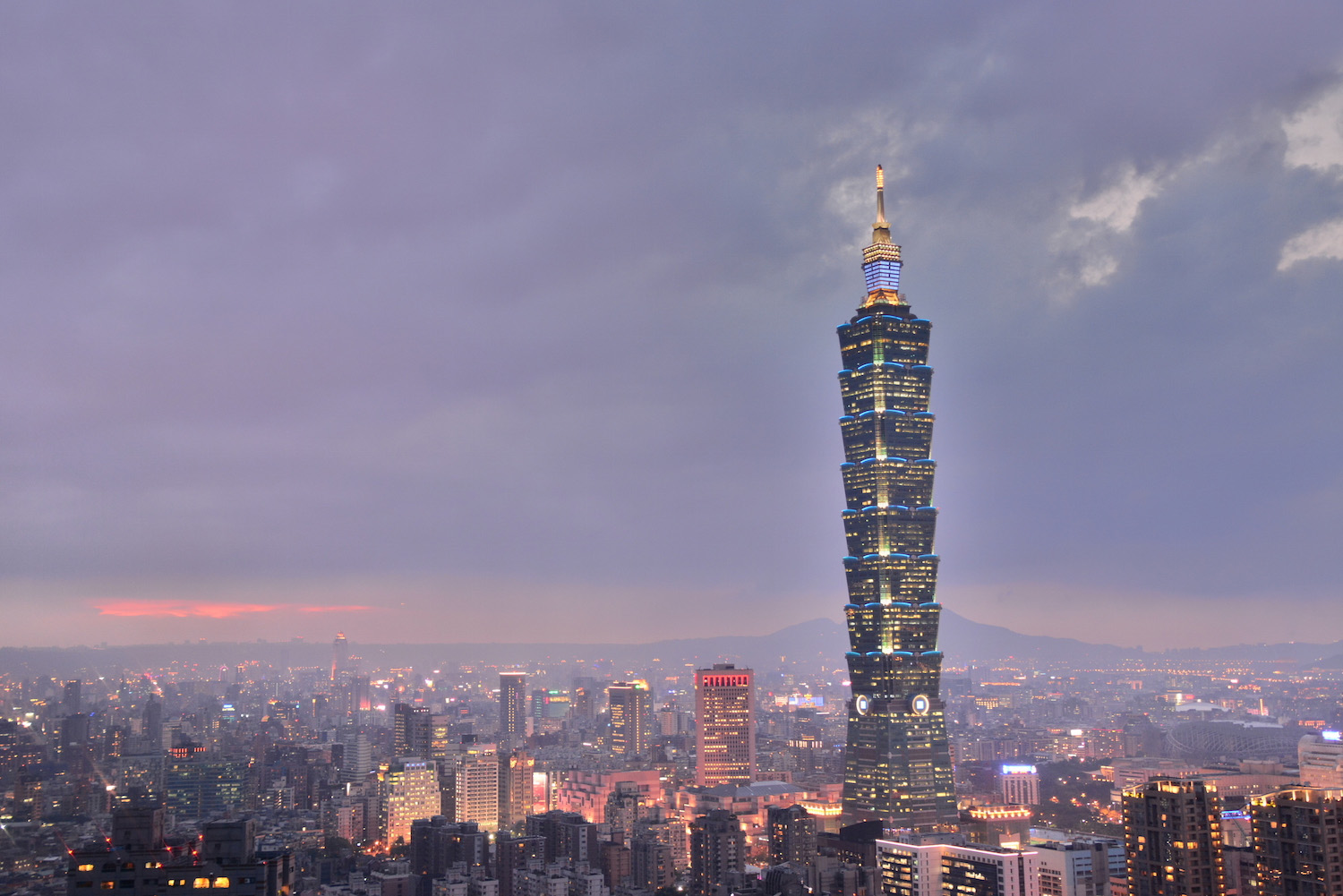 I mentioned earlier that I find Taipei to be a great deal more Chinese than anywhere I've visited in mainland China, which is to say that Taipei corresponds more closely with the images I had of China before I ever traveled there, from its architecture, to it culture, to its cuisine.
This makes sense, of course, given Chiang Kai-Shek's goal of Chinese national restoration in Taiwan following the exile of the Republic of China there, to say nothing of Mao's goal of destroying most things traditionally Chinese during the Cultural Revolution in the People's Republic of China.
(Incidentally, I was almost fired from my job teaching English in Shanghai – and deported from the PRC – upon attempting to confer upon my students that Taiwan was a sovereign nation, but I digress.)
I use the word "Chinese" here in a decidedly positive sense but unfortunately, having lived and traveled in mainland China for as long as I have, I can unfortunately say that contemporary associations of Chinese ethnicity, particularly in the travel sphere, are not entirely good ones.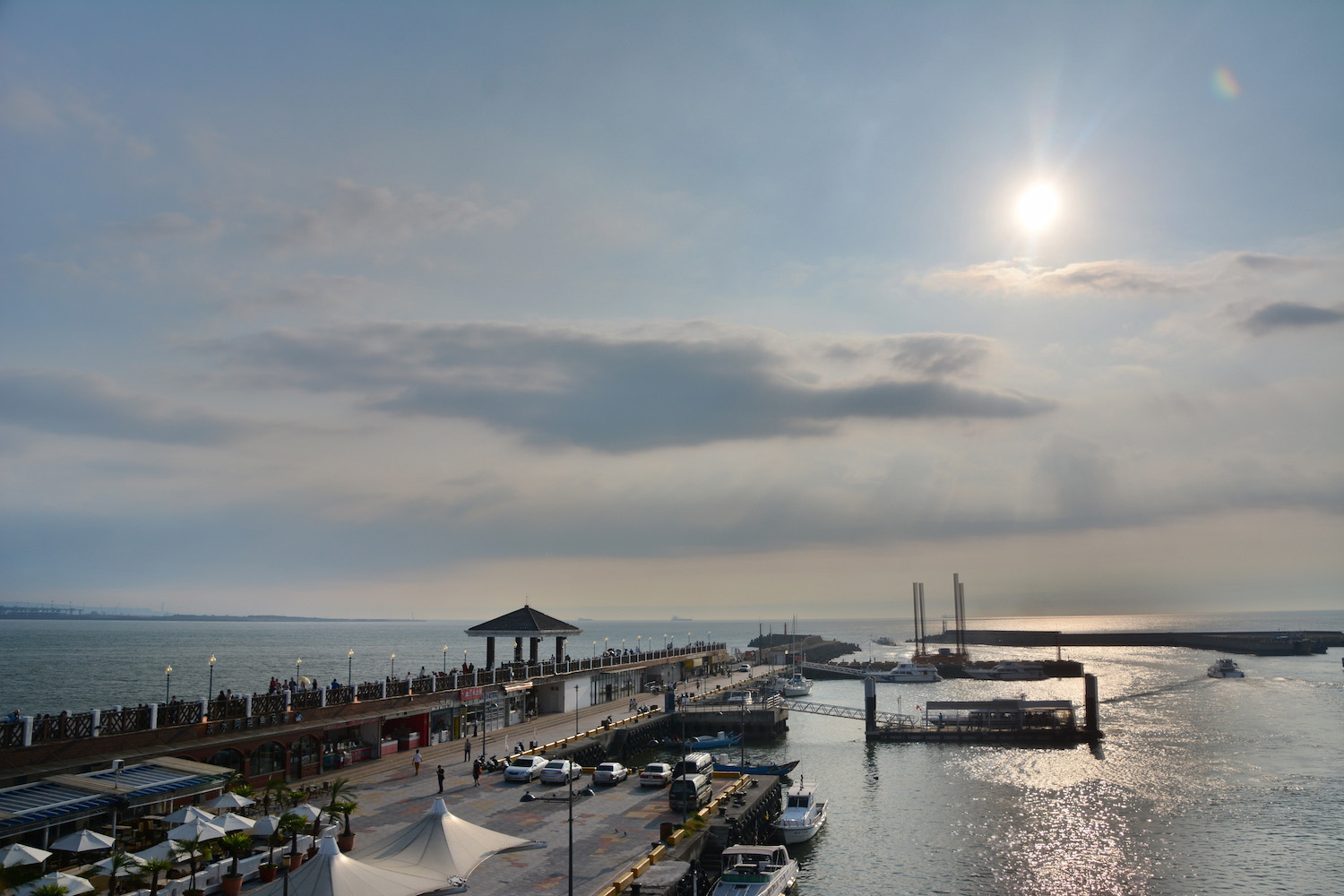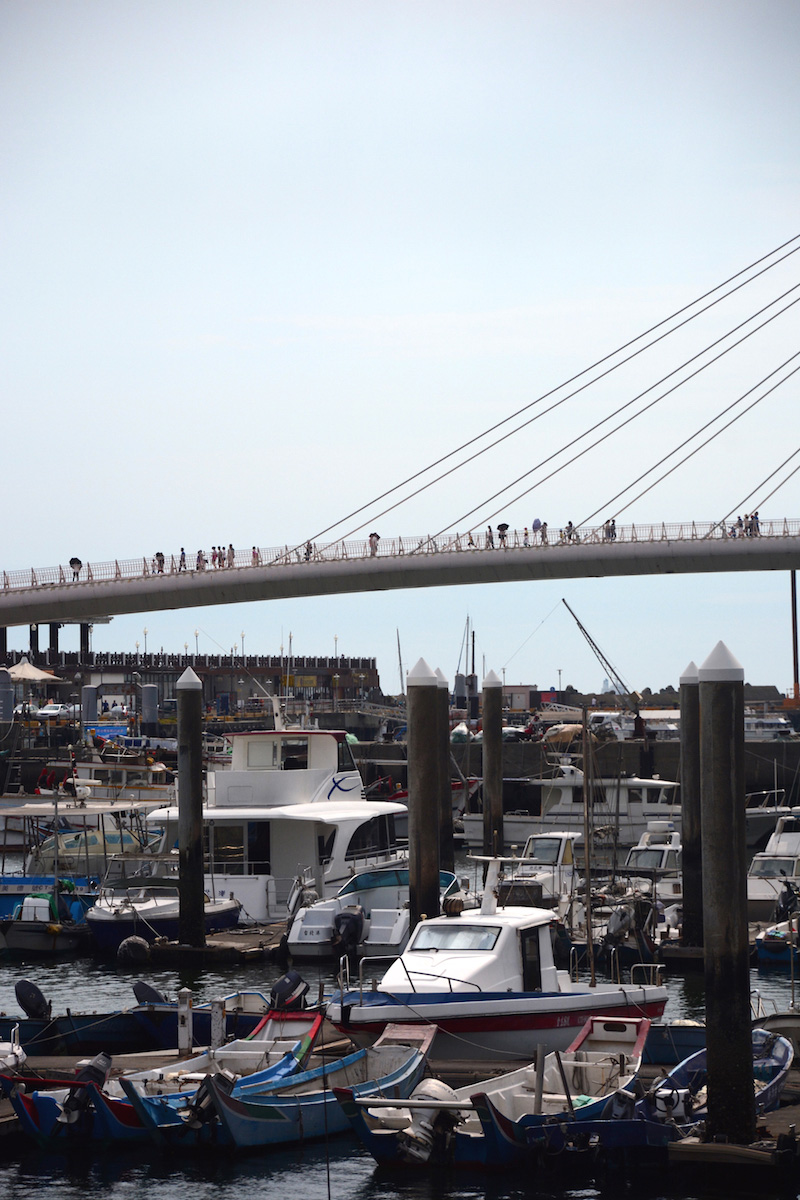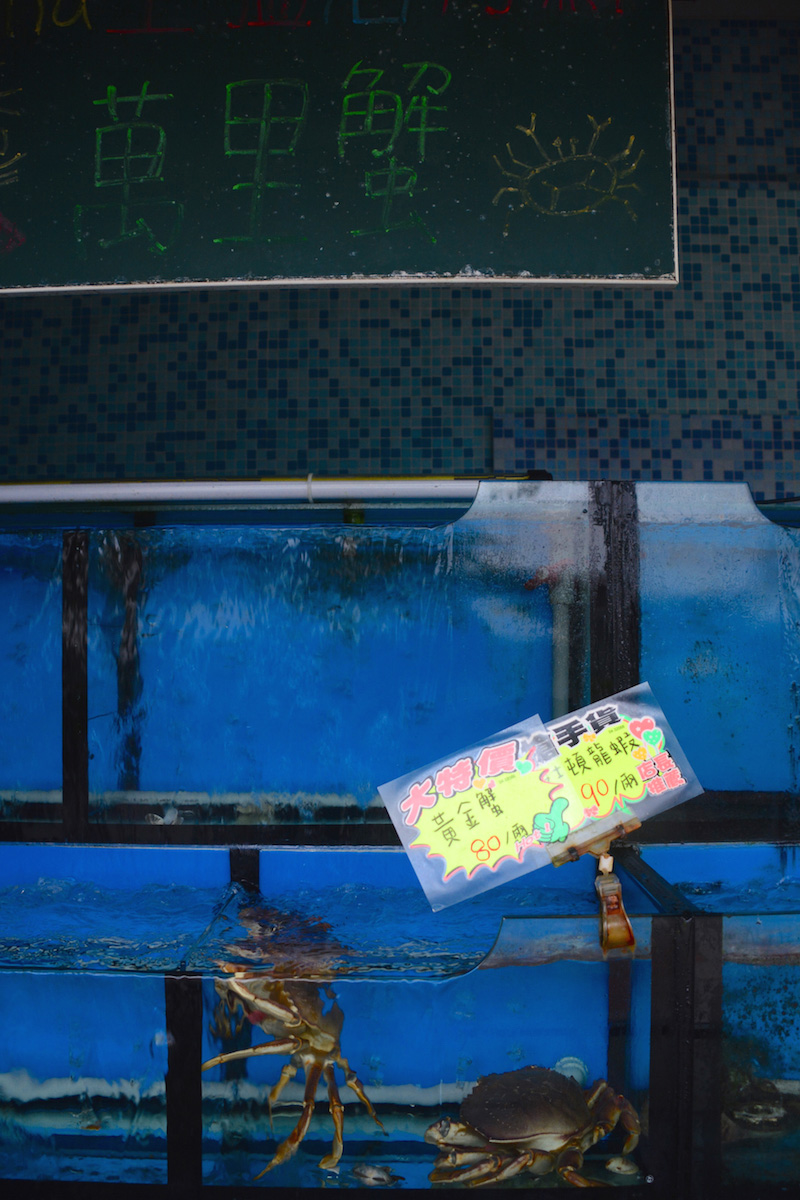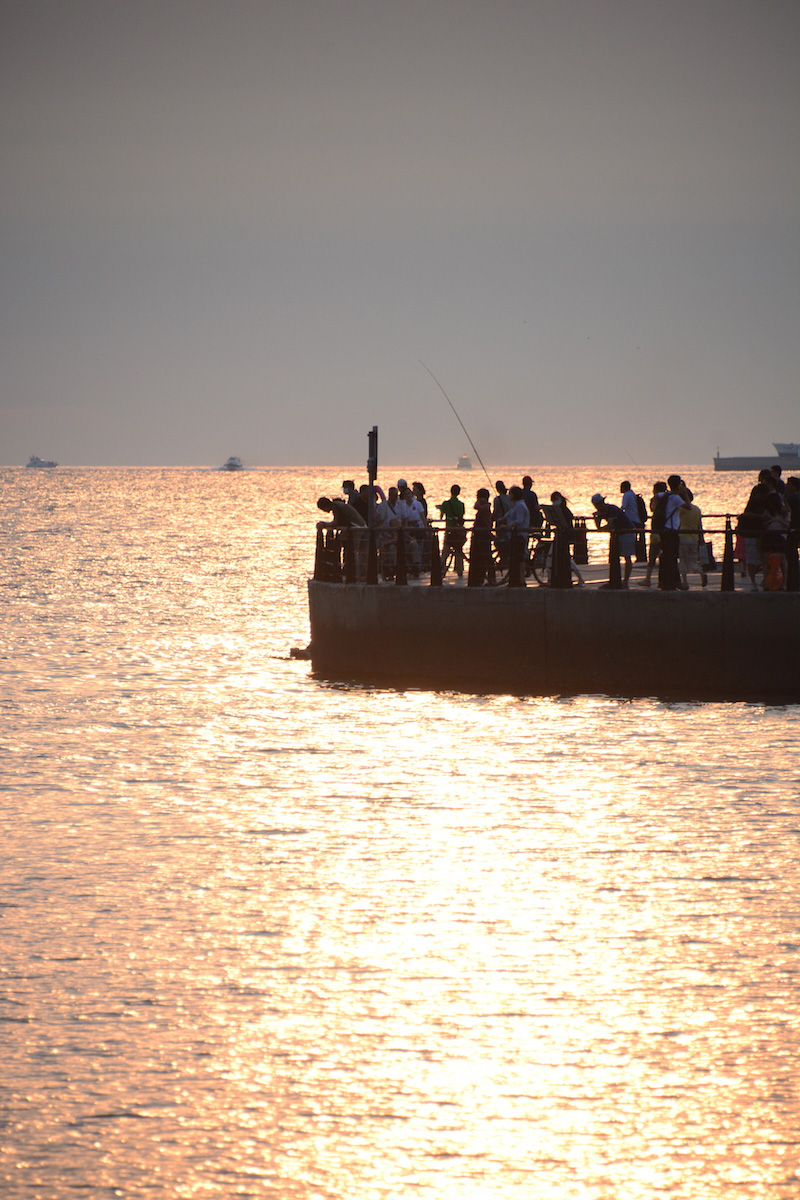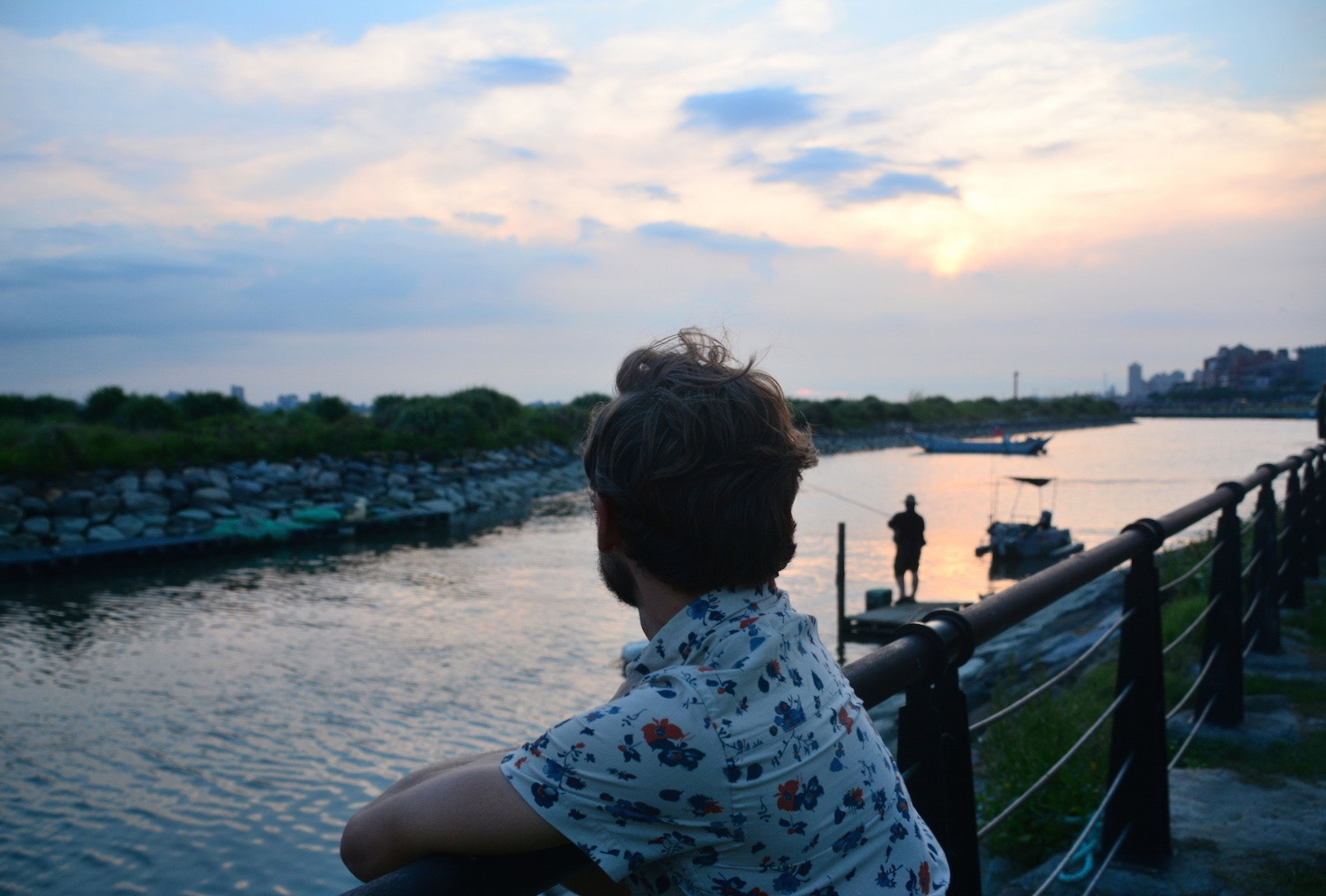 At the advisement of a local I met during my first adventurous day in Taipei, I decided to spend my second at the fisherman's wharf in Tamsui, at the northern terminus of MRT Line 2 – the San Francisco Fisherman's Wharf it is not.
Here's where the potentially pejorative connotation of the term "Chinese" comes in: I'm obviously not talking about racial or even behavioral issues here.
I'm talking about questionably (but seemingly lauded) architecture and design. I'm talking about fried food and sugary beverages of a magnitude that make McDonald's look macrobiotic. I'm talking about a sickening disregard for the natural environment and an unbelievable array of plastic products in places you would never want to see plastic.
I suppose you can't restore the good things without restoring the bad ones. (See also: Fulong Beach.)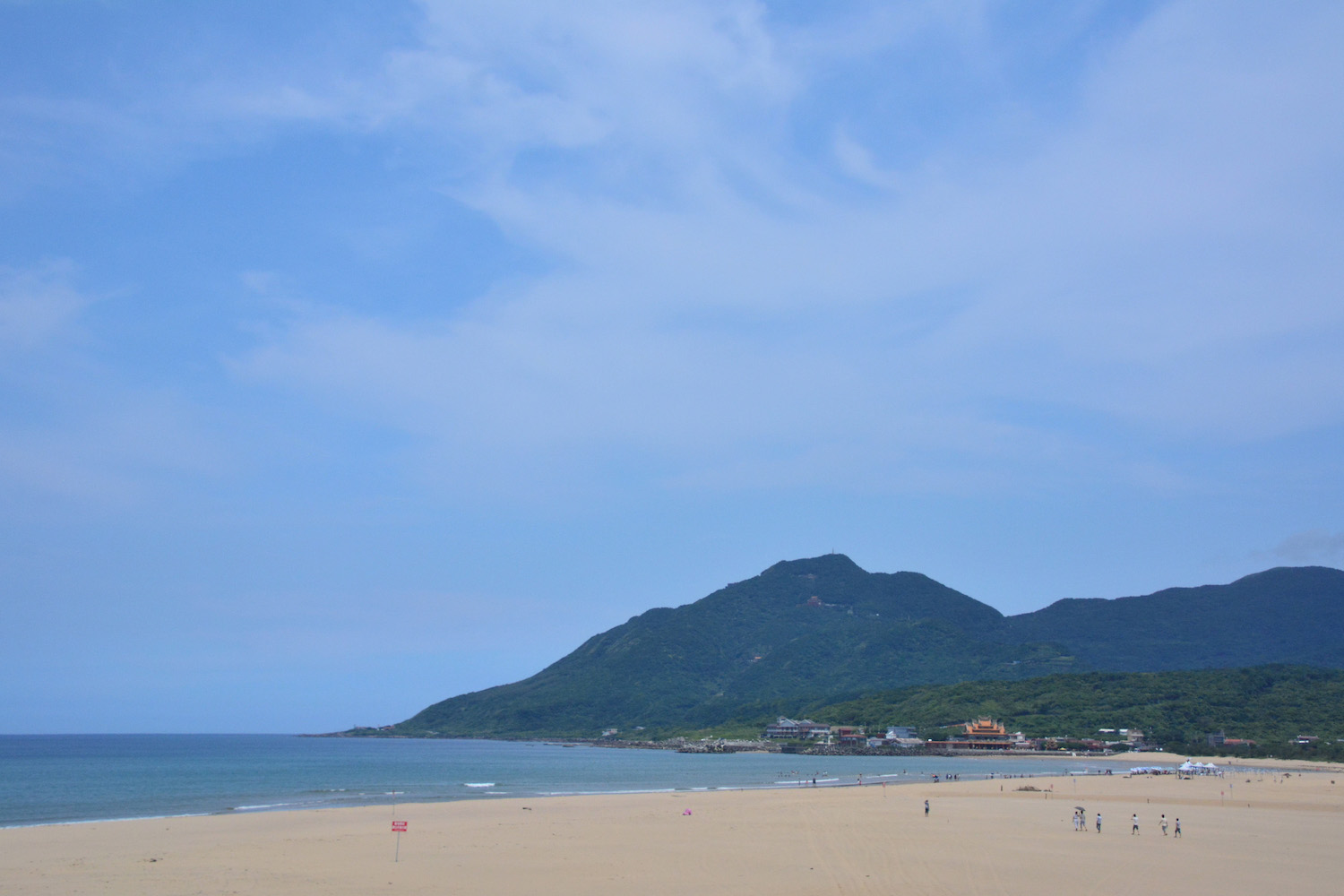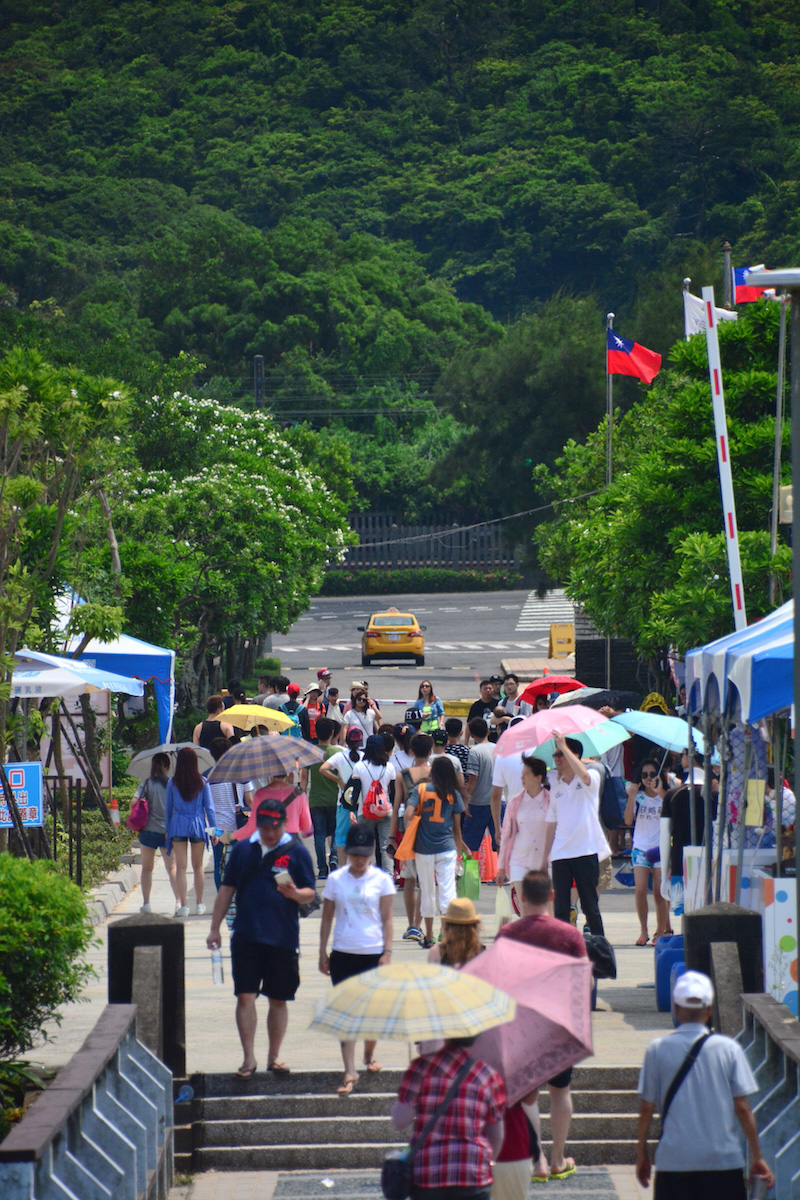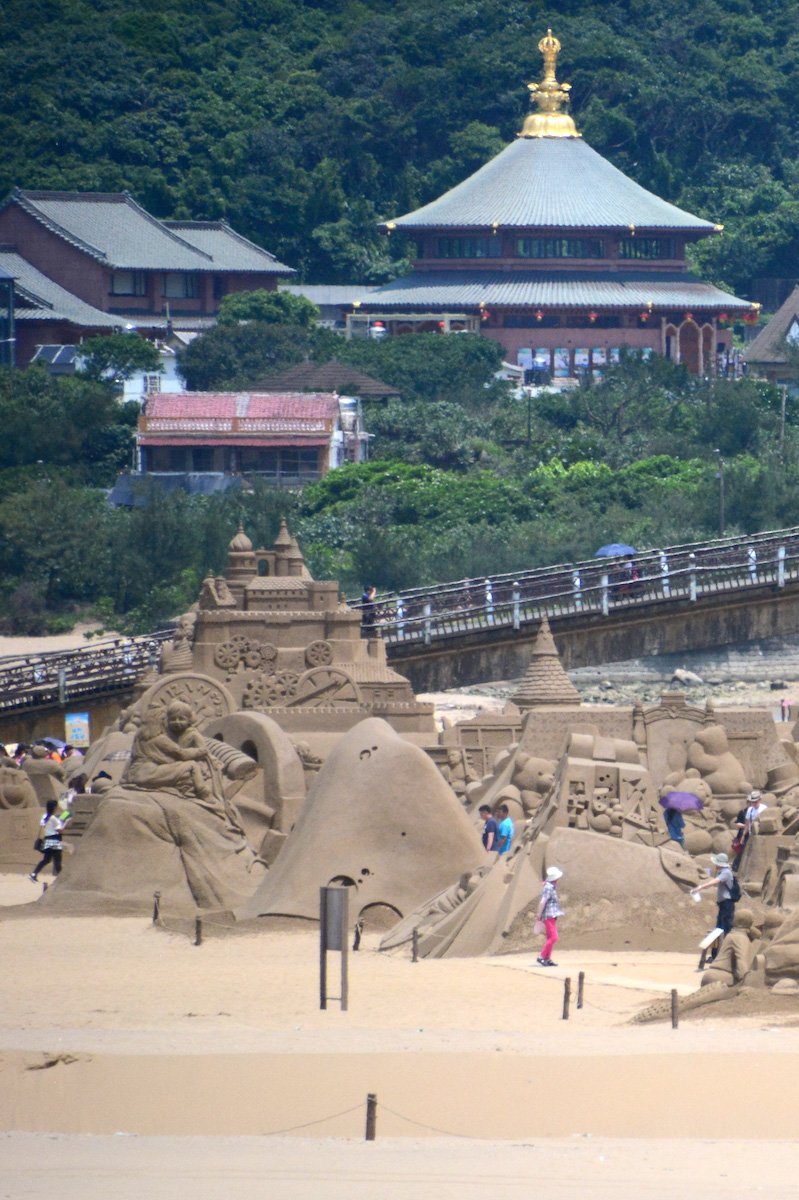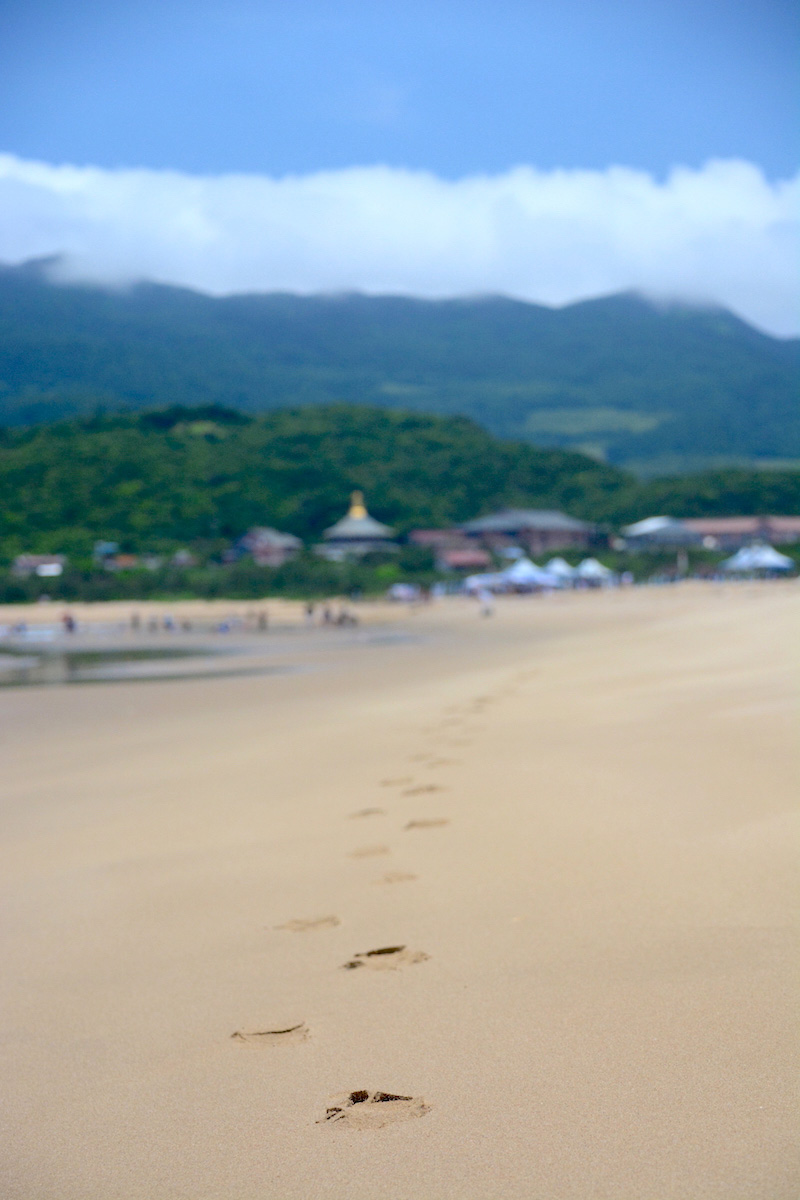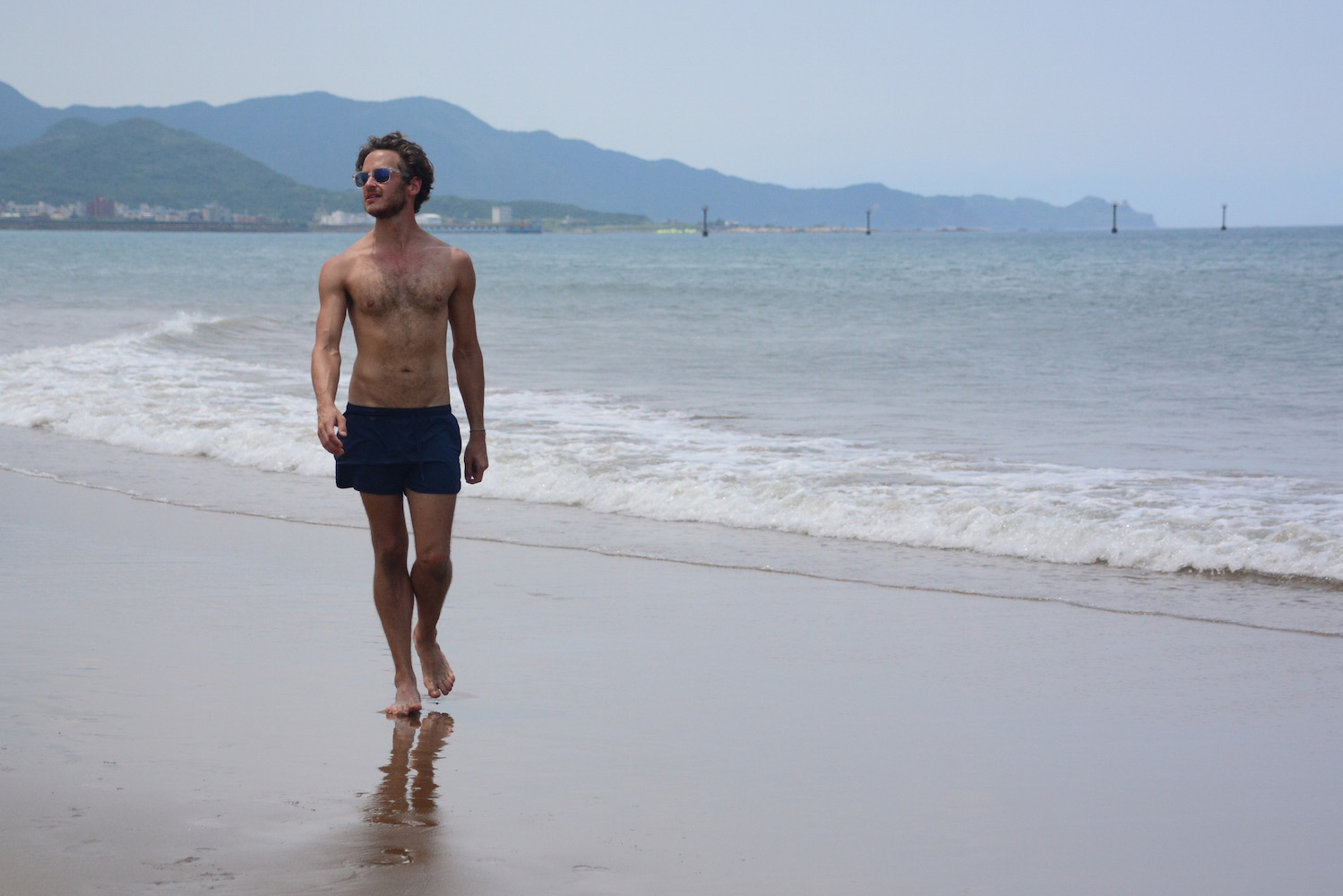 Of course, this is not to say Taipei – and certainly, not Taiwan on a larger scale – is as ecologically devastated as mainland China, where I quite literally saw streams flowing fluorescent green. And, as you can see from the photos of both Fulong Beach and the Tamsui Fisherman's Wharf above, both boast more than their fair share of natural beauty.
Indeed, the whole of Yangmingshan National Park, which is only a short bus ride from central Taipei, is a lush, unspoiled wilderness of hiking trails, volcanic vents and hillsides covered in bushes covered in butterflies.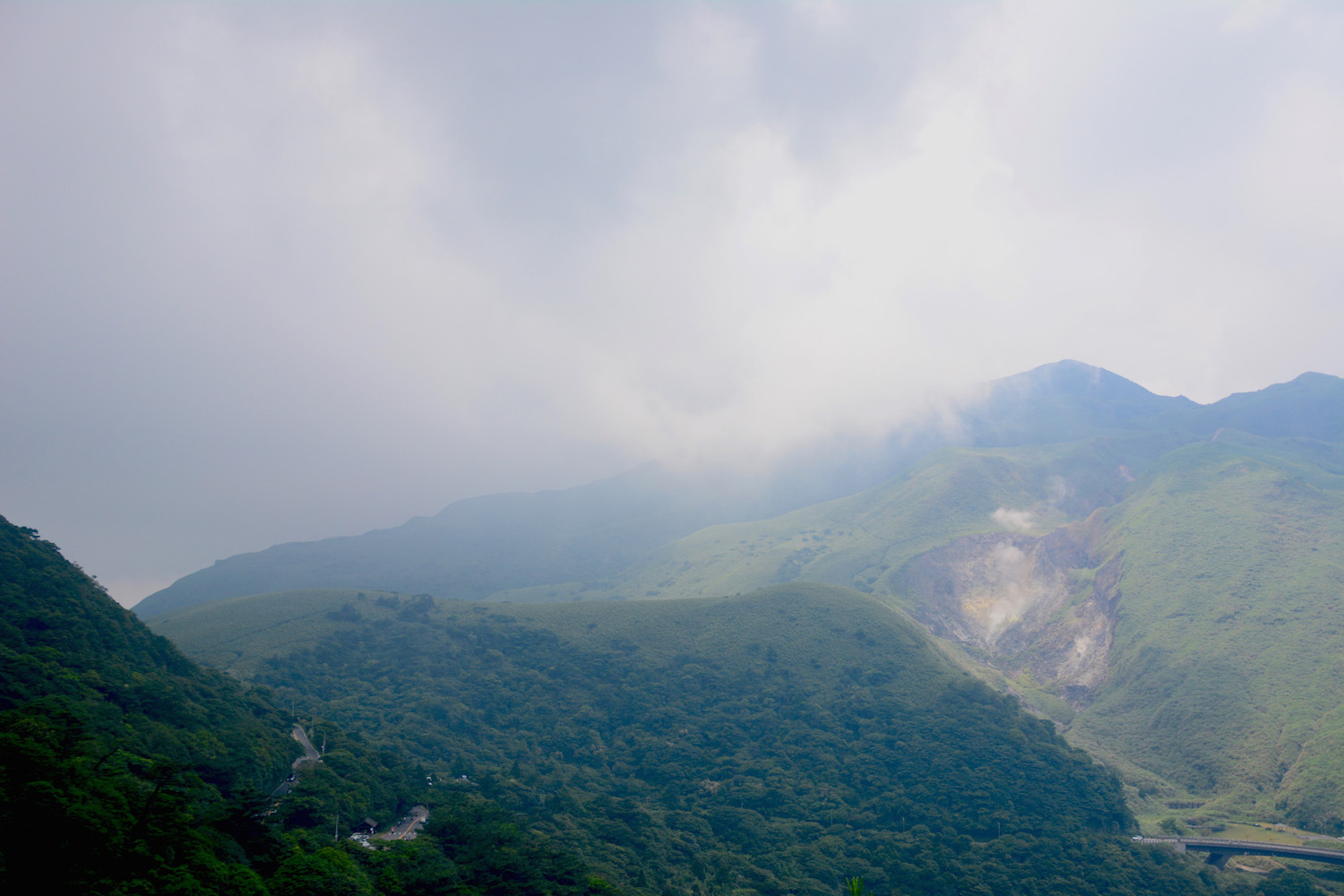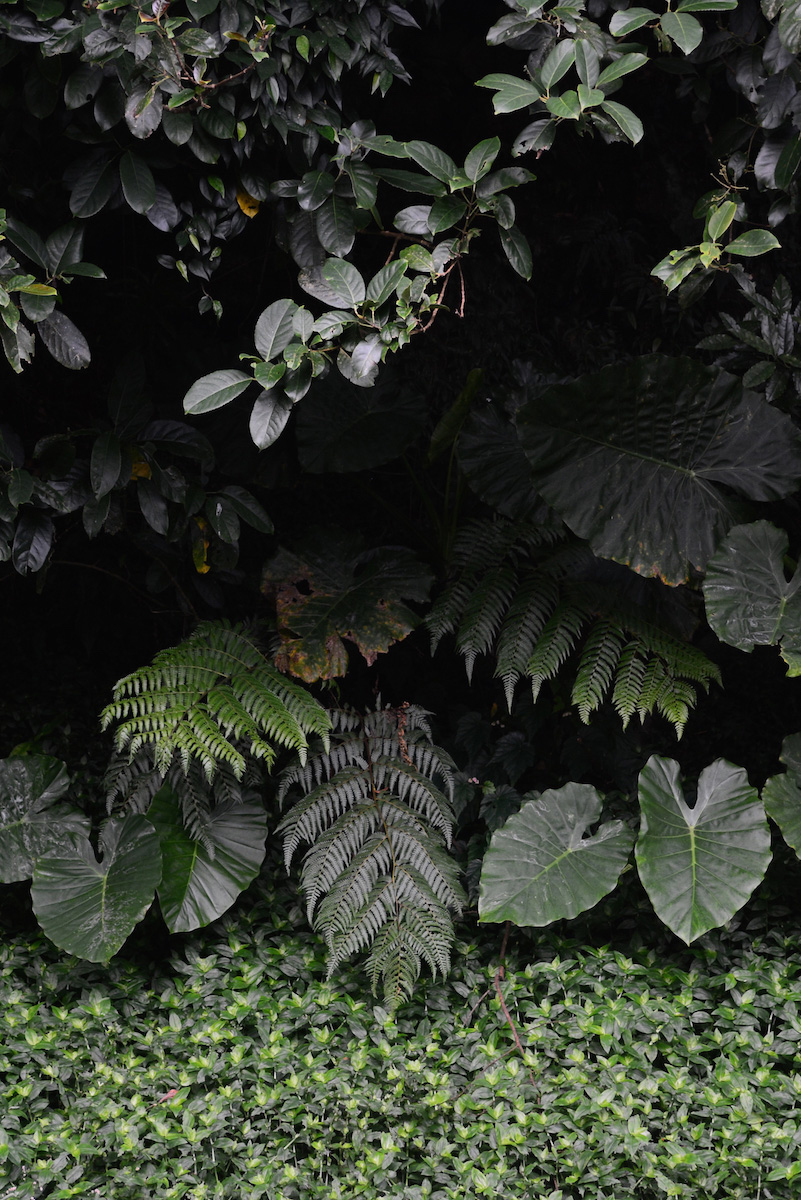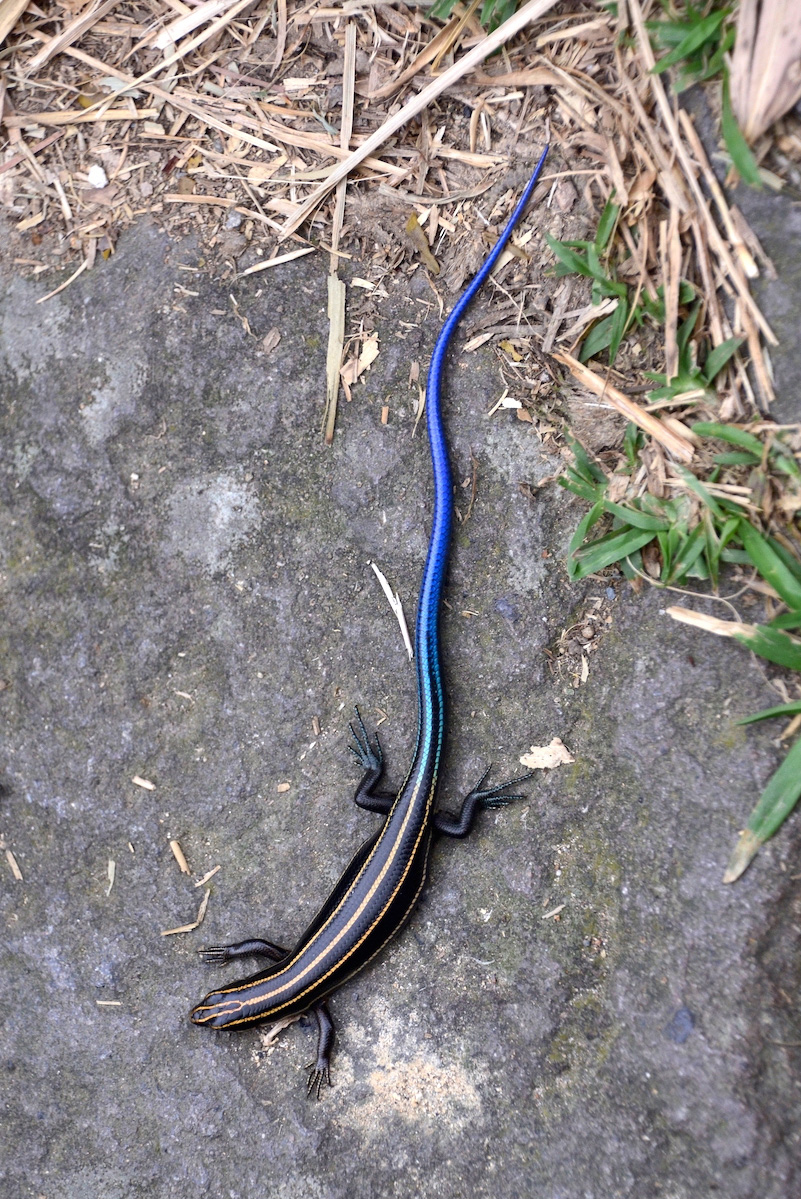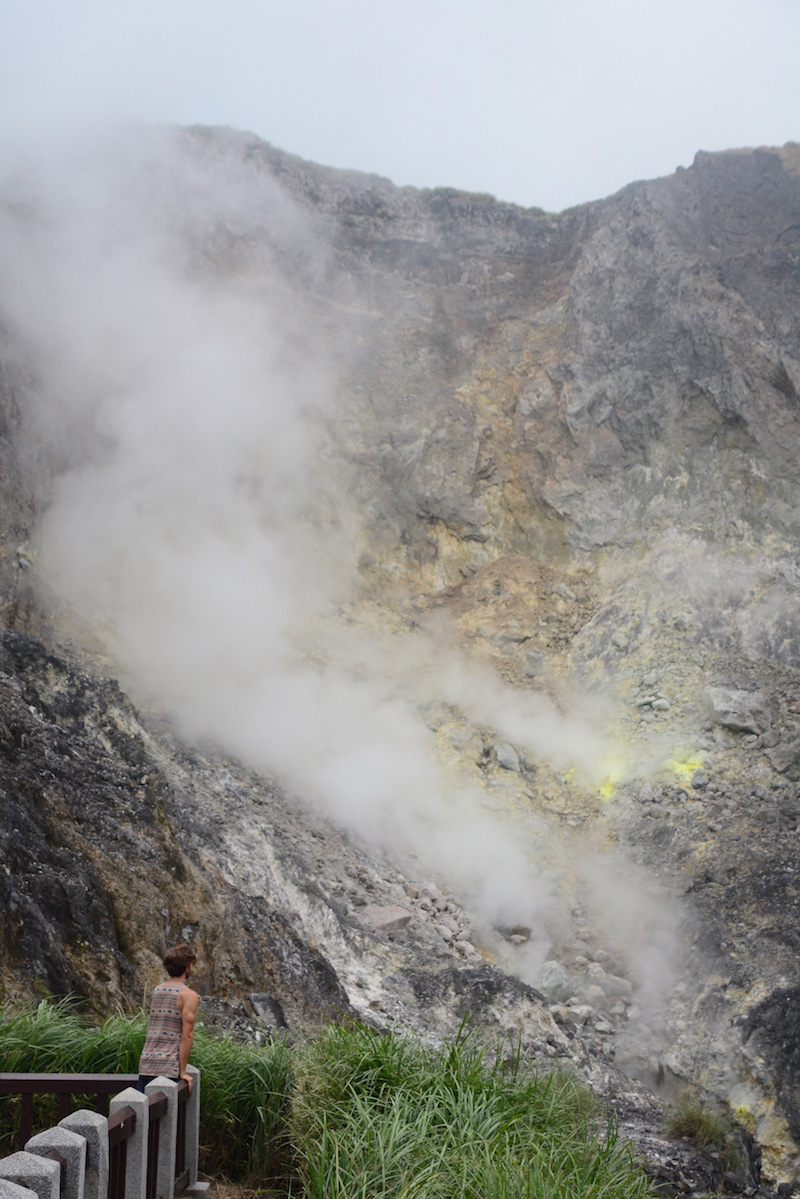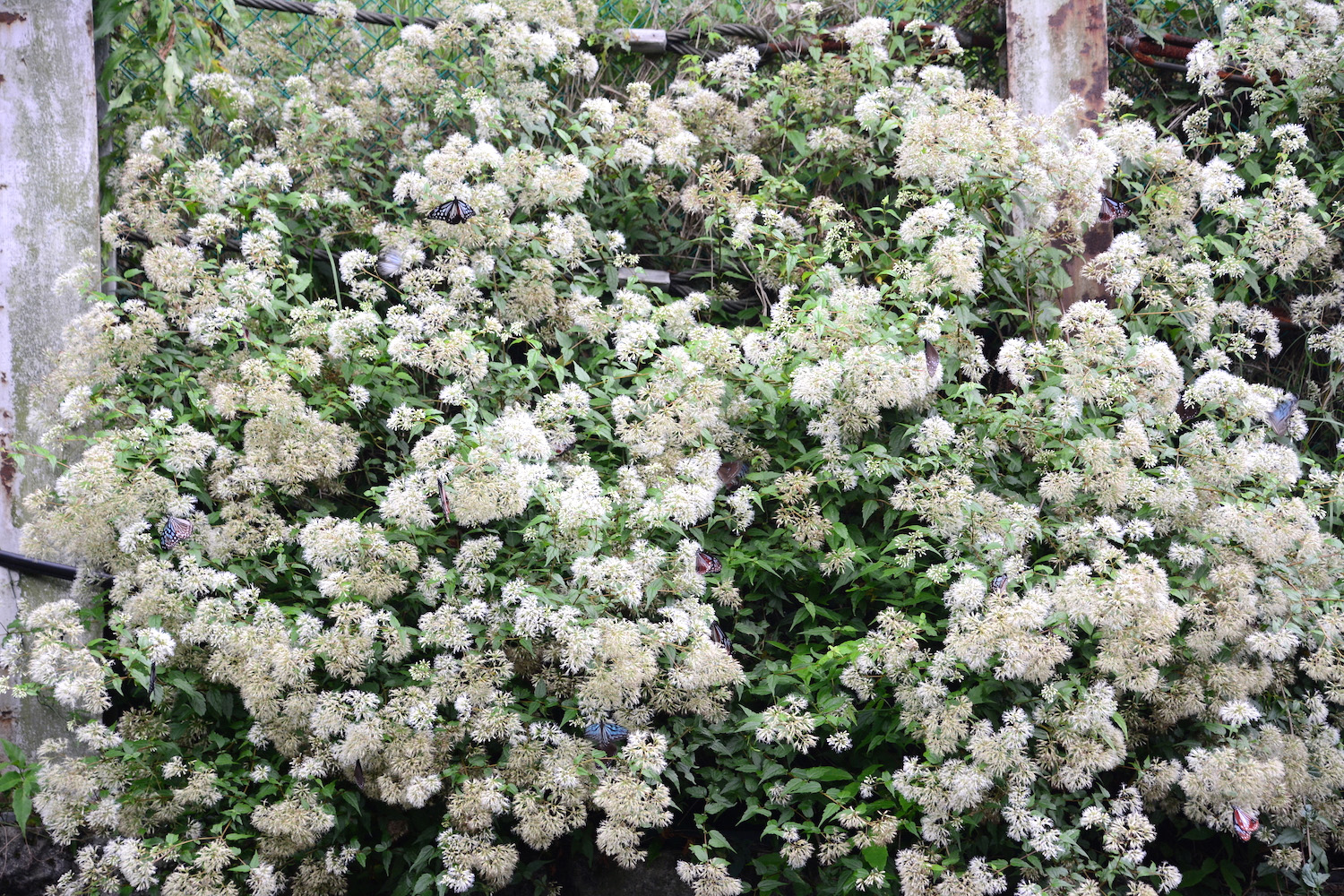 Right within the city, the Taipei Botanical Garden is an utter oasis, even if it does need some TLC. If anything, the less than ideal funding (and, thus, marketing) the garden receives ends up enhancing the rejuvenating effects of strolling past its lotus ponds and under its towering palms.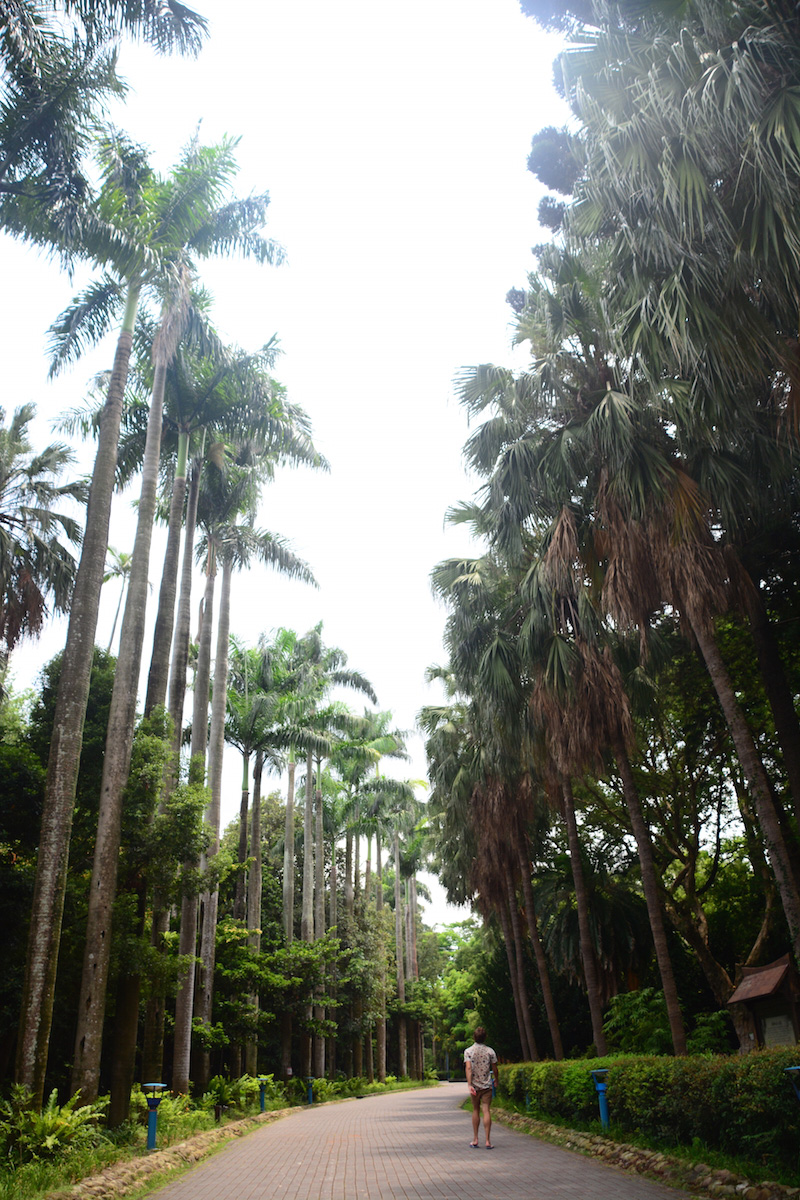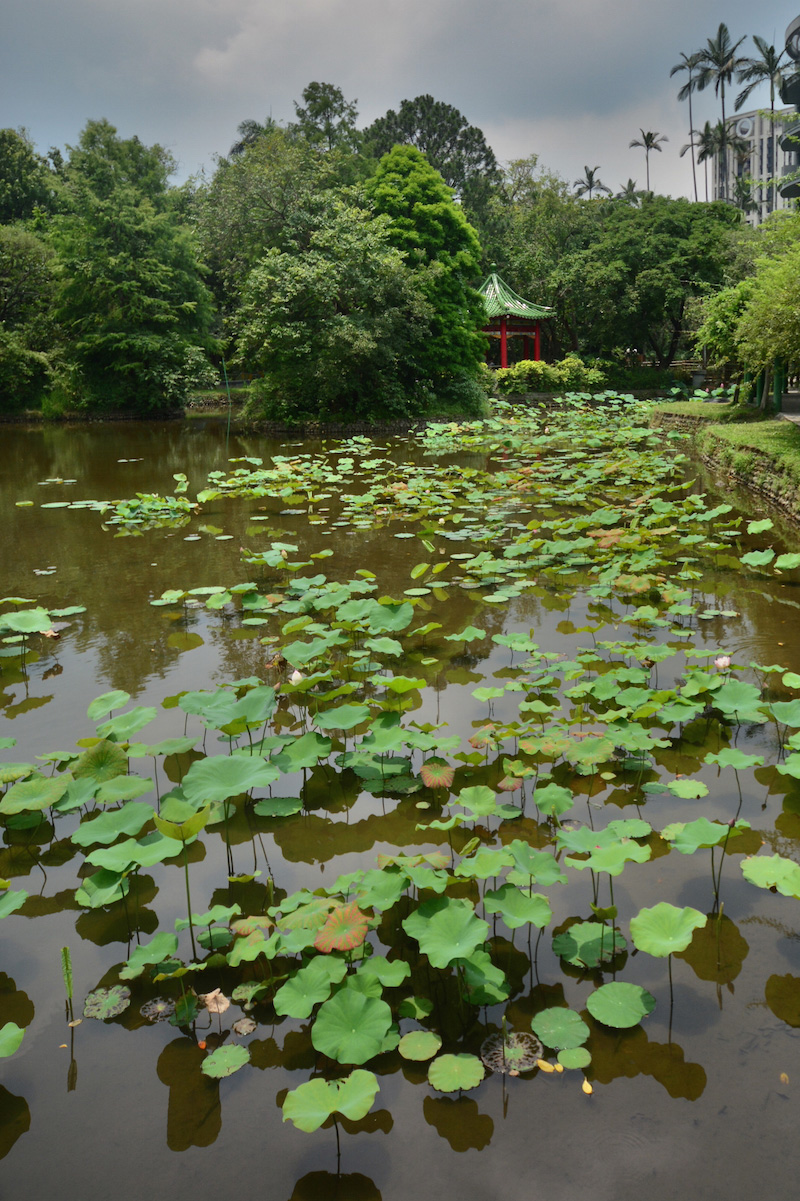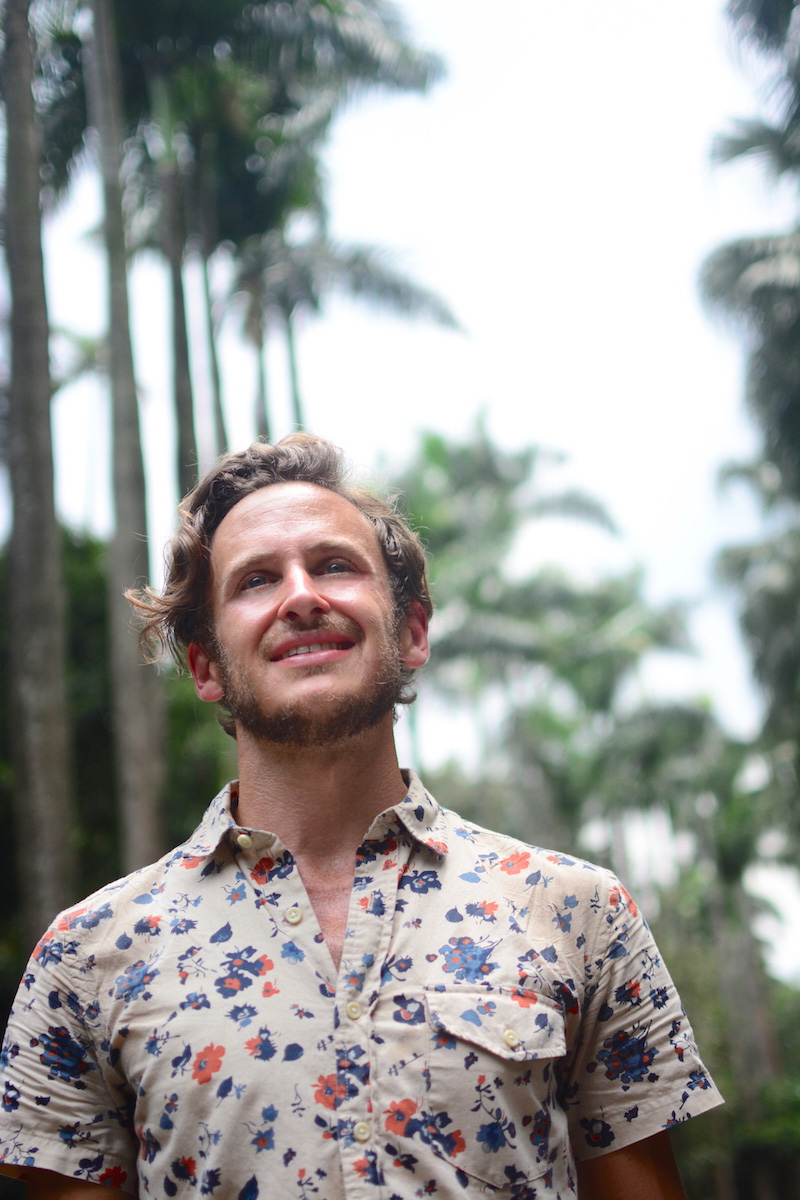 And again, Taipei is so much more than meets the eye – I would argue, in some ways, that it exists exclusively of what meets the eye: The morning market by Shuanglian Station and the Raohe Night Market, near Songshan Station; Tianhougong Temple, which is quite literally sandwiched between a coffee shop and a women's clothing store on busy Chengdu Road in the heart of the modern city.
Watching the steps of the Chiang Kai-Shek Memorial transform into a waterfall, which also transformed the ordeal of being trapped in a monsoon thundershower into an exhilarating adventure; serendipitously meeting a local man while passing through a crowded MRT station my first day and being treated like a lifelong friend every moment we spent together.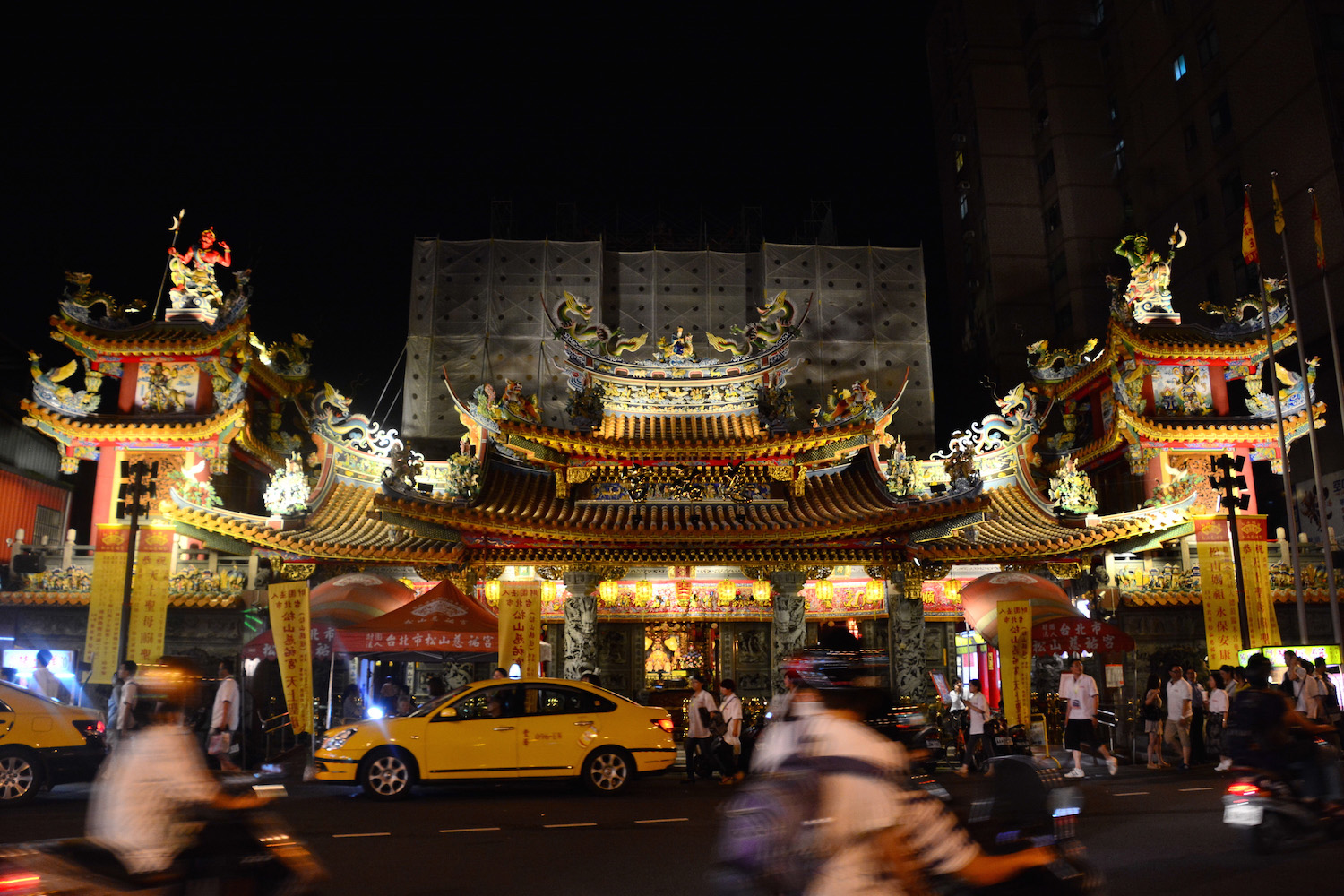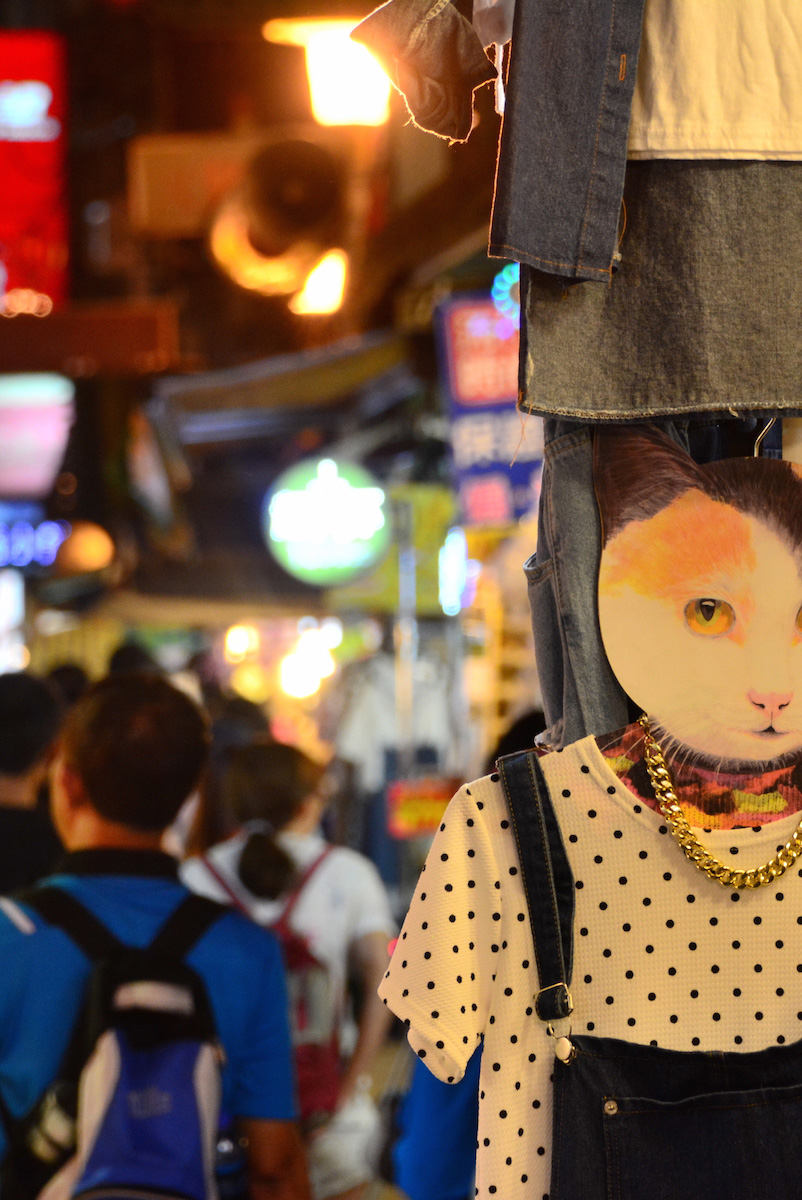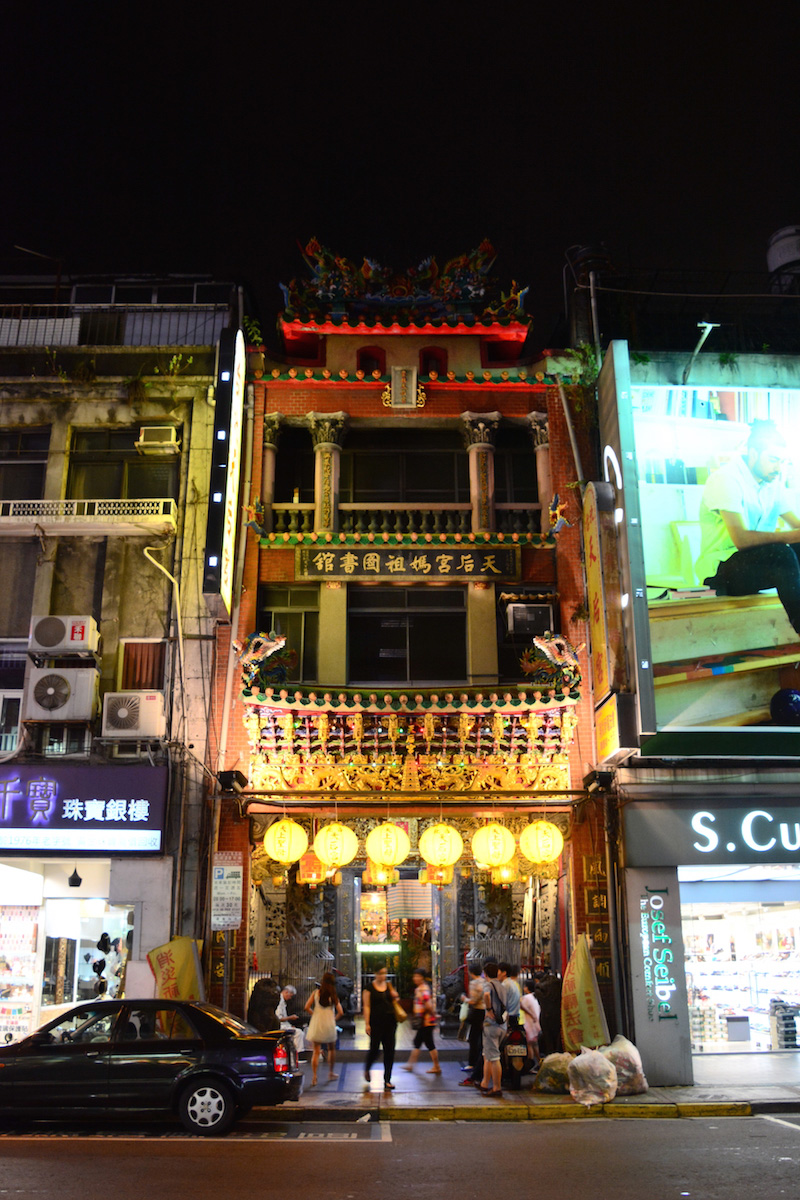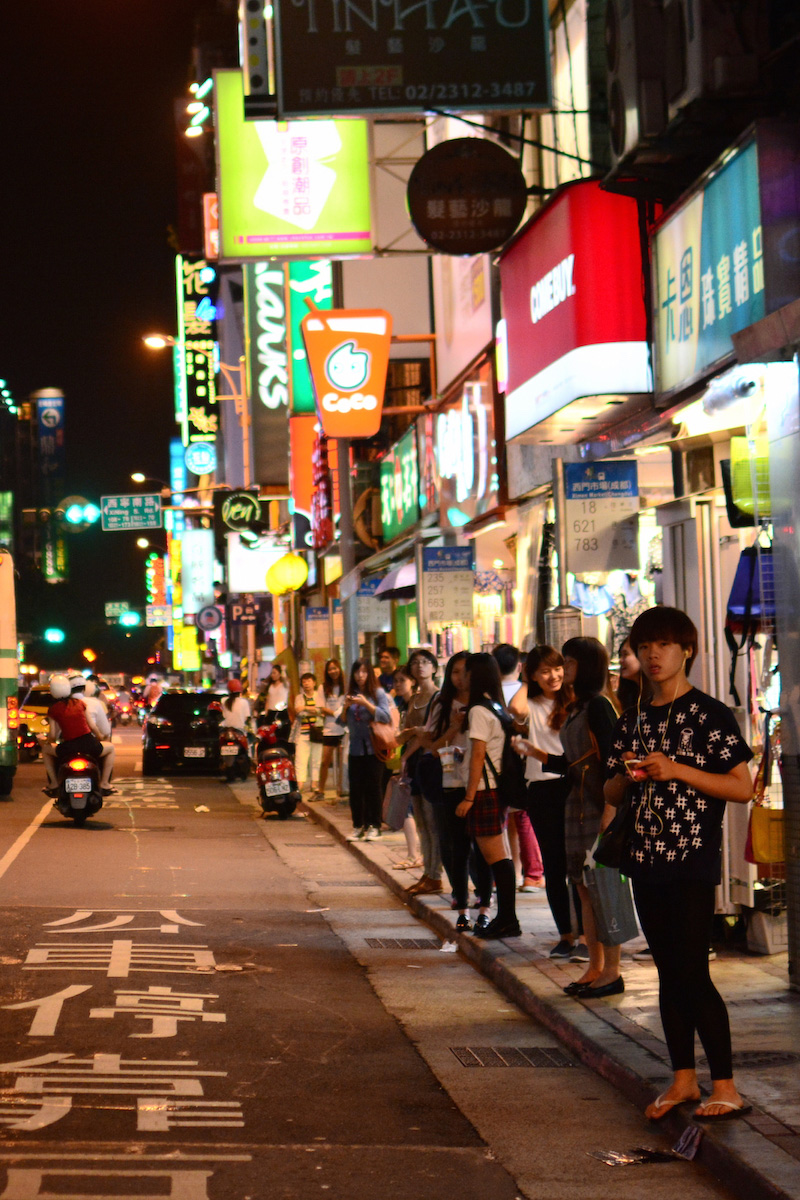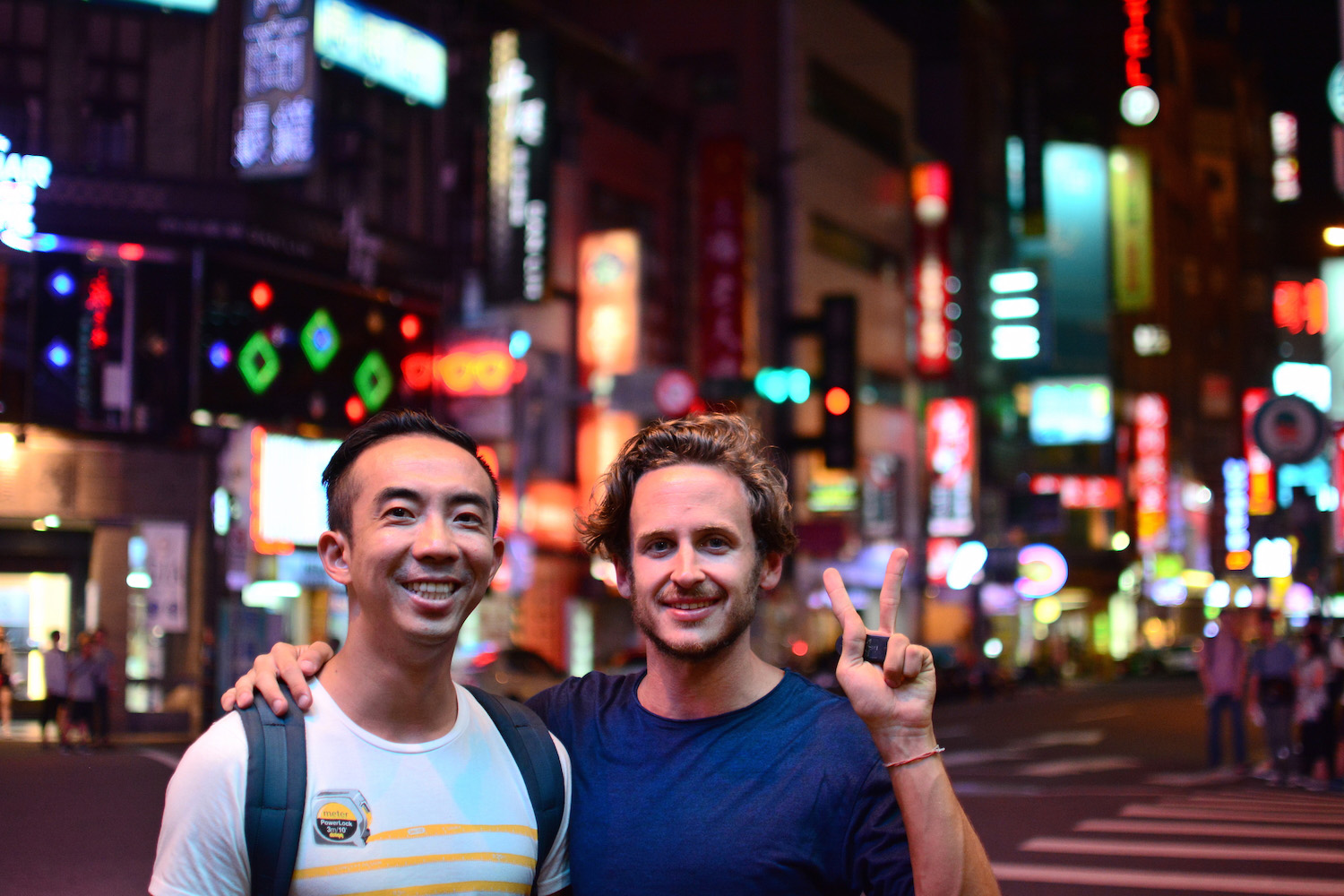 The magnificent paifang I stumbled upon wandering just north of the underwhelming sands of the aforementioned Fulong Beach, on my last full day in Taiwan.
It was almost too perfect, the scene playing out in front of my eyes: A towering Chinese gate; an old man in a paddy hat drying seaweed in front of it; his trusty dog and his motorbike on opposite sides of him. It was a perfect photo and as I crossed the street to walk into it, I also assumed it would be the perfect opportunity to continue the sort of playful exploration that had made my time in Taiwan so enchanting up to that point.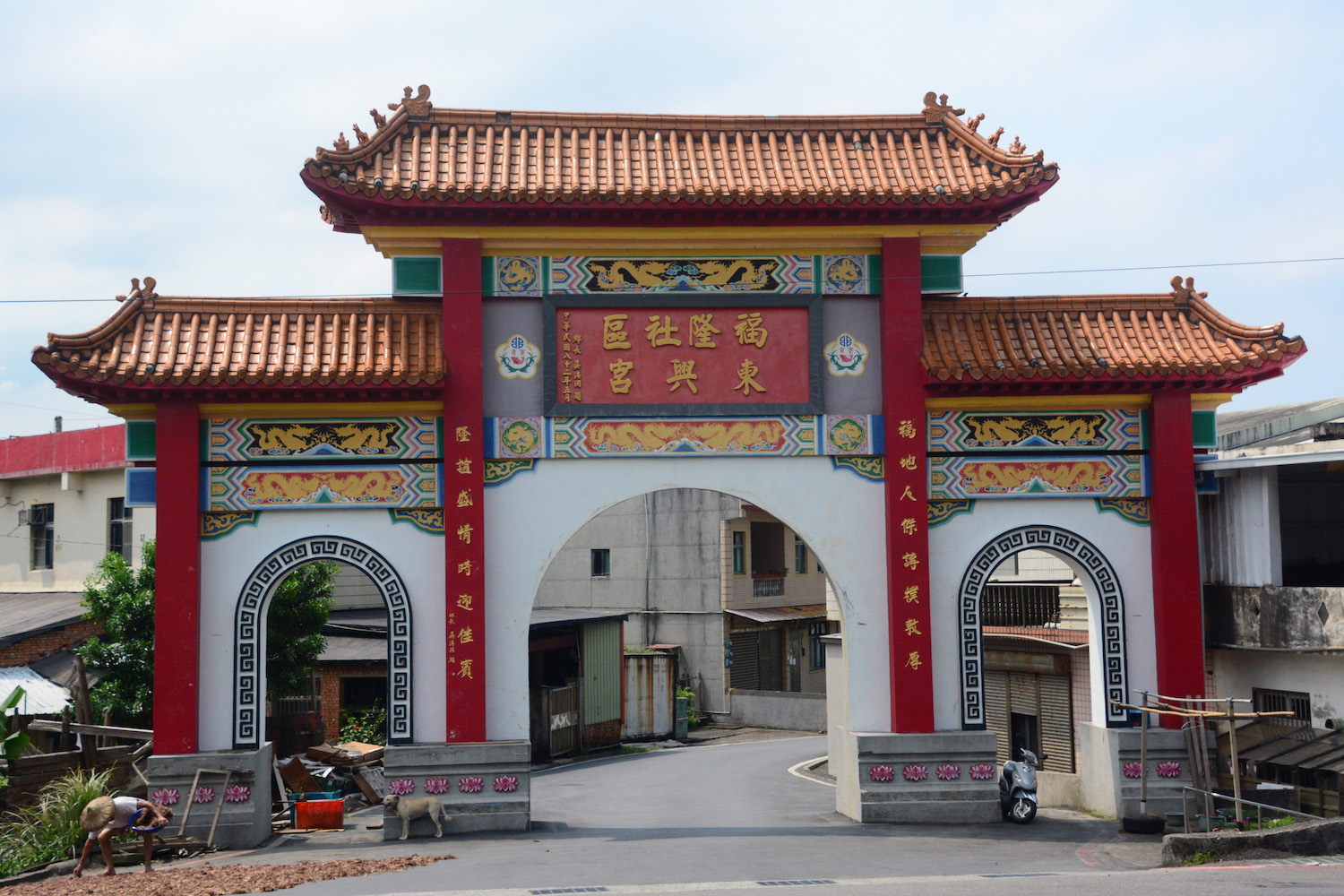 The old man's dog, however, had different ideas.
I backed away from the snarling animal, but he refused to place his teeth back inside his mouth, no matter how unthreatening I attempted to make myself seem – I wasn't welcome off this particular stretch of the beaten path.
I guess there's always next time, I conceded, and walked back toward the train station, dreams of my next trip swirling through my head like motorbikes in the narrow alleys of the city and country I've grown to love so much – the real China, in so many ways. Zài jiàn, Tái Wān.