I'll never forget the sense of anticipation I felt looking down onto Moscow as my flight from Warsaw descended, the city shrouded in the pitch black of early winter. The Russian capital had long been on my bucket list, and in just a couple of hours I'd be walking across Red Square toward St. Basil's Cathedral, hopefully with some snow falling, to begin my Moscow itinerary.
My 3 days in Moscow lived up to all of my expectations. Well, except for one—I imagined a city as grand as Moscow would be difficult to comprehend in a short period of time, but that was not the case. Indeed, seeing Moscow in 3 days provided me a nuanced impression of the city, albeit one I want to build upon with future visits.
A Marvelous Moscow Itinerary — tl;dr Version
Every trip is different, but this what to see in Moscow in 3 days, no matter what type of traveler you are:
Red Square and the Kremlin
Moskva River
Bolshoi Theatre
Seven Sisters (Stalin's Skyscrapers)
Gorky Park
Moscow City (Downtown Moscow)
Day Trips: Sergiyez Posad or Suzdal
Want to see more of Russia? Check out my Saint Petersburg itinerary and my recommendations for a week in Russia.
Where to Stay in Moscow
Moscow has a reputation as one of the most expensive cities in the world, which means it should be one of the most expensive cities in the world for hotels. Thankfully, at least as of early 2017, the Russian ruble is still very weak, which means that prices for even "nice" hotels in Moscow or comparable to or even lower than their counterparts in the rest of Europe. If you're looking for a boutique stay in Moscow, I recommend the Stoleshnikov Boutique Hotel; otherwise, the city is full of hostels and budget hotels that will serve you during your three days in Moscow itinerary.
Day 1: Moscow 101
Although Moscow is a sprawling metropolis, many of the city's key attractions are centralized—namely, around Red Square, located just north of the Moskva River. The obvious sights here include the impressive Kremlin and iconic St. Basil's Cathedral but extend north, to the Bolshoi Theatre and also southward, to the river itself and the dramatic vistas the bridges over it provide.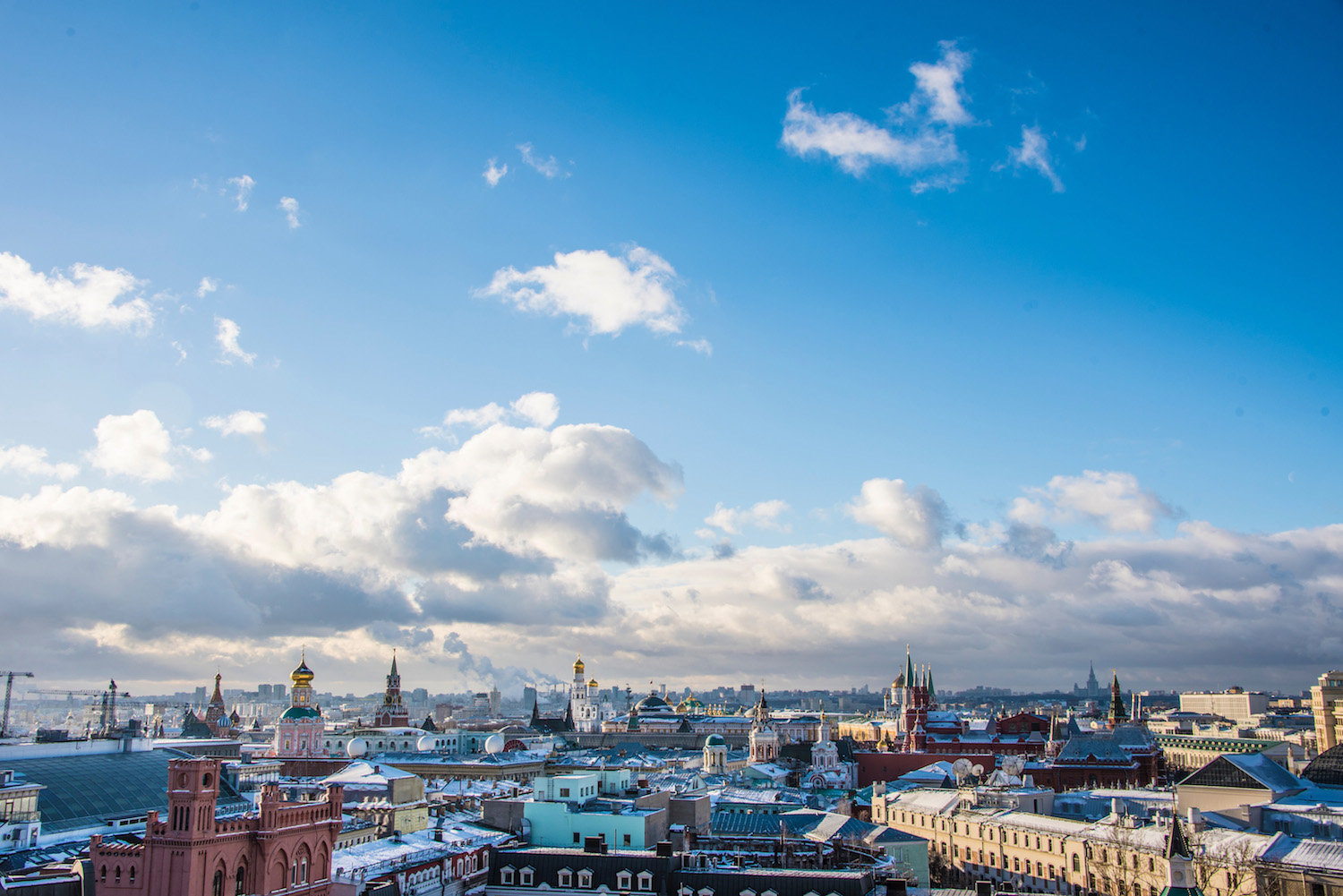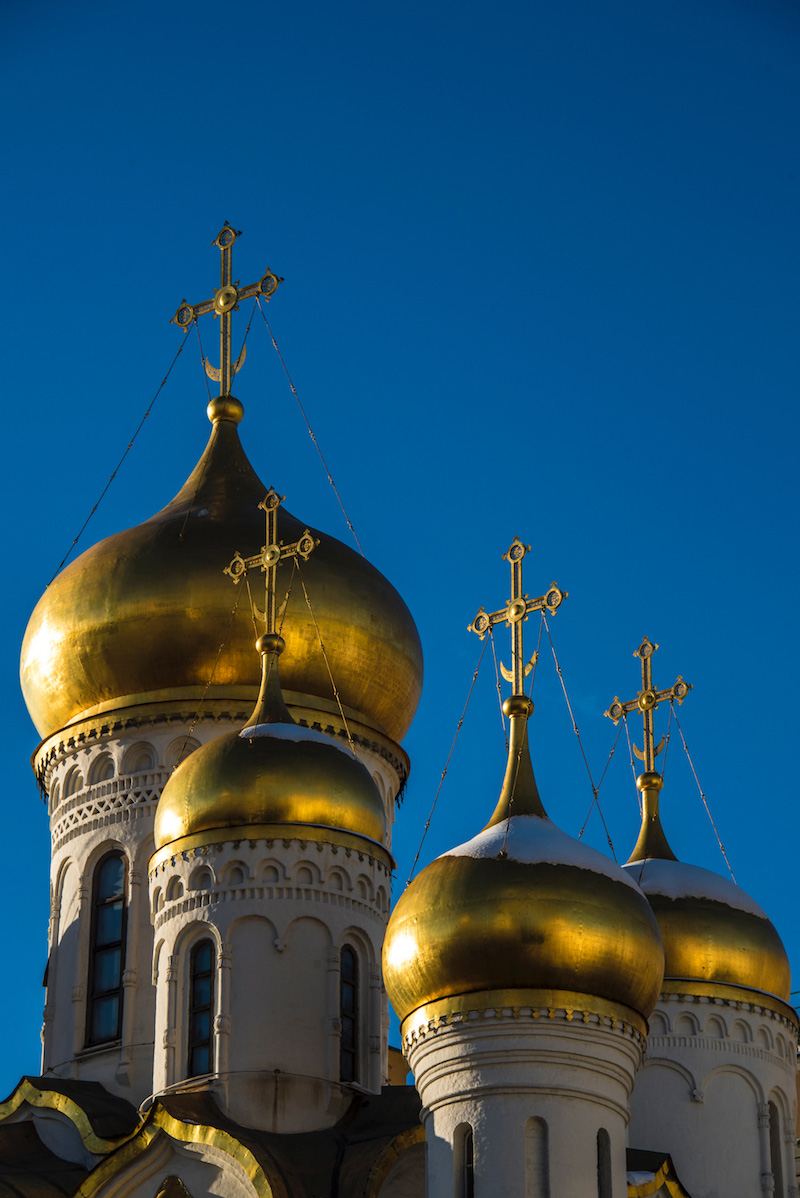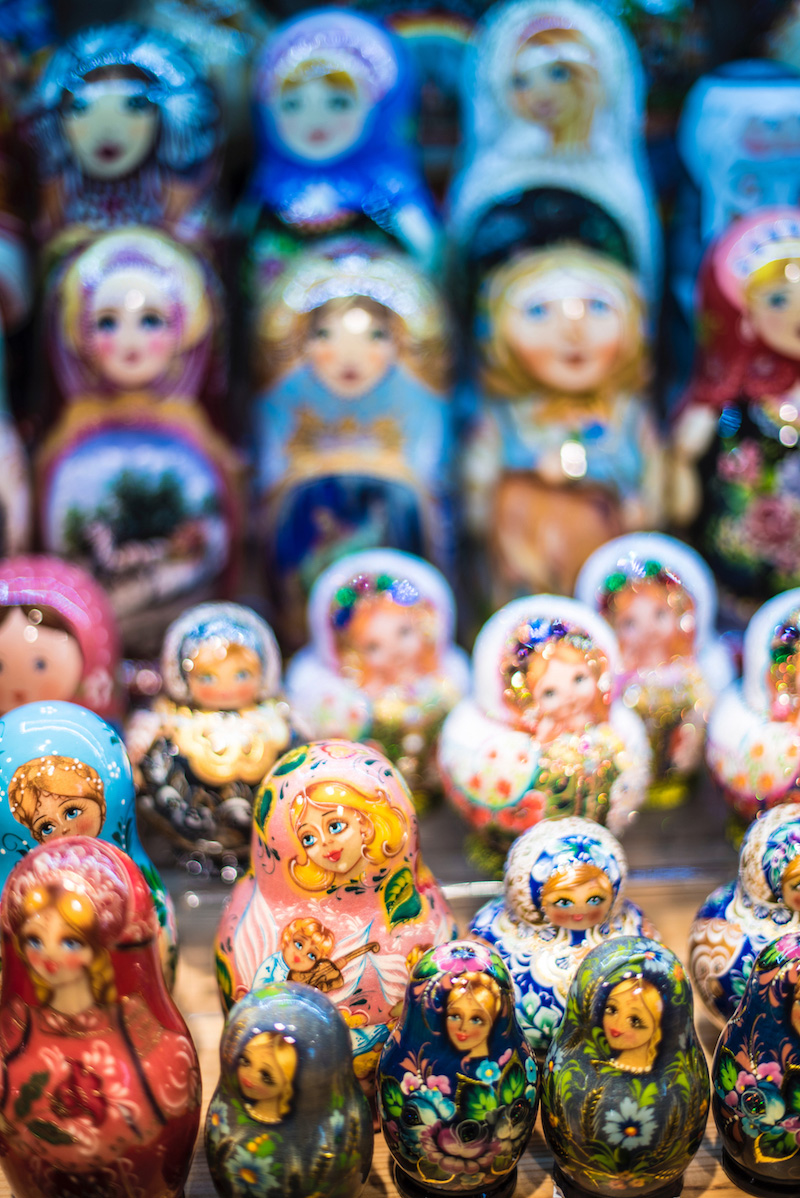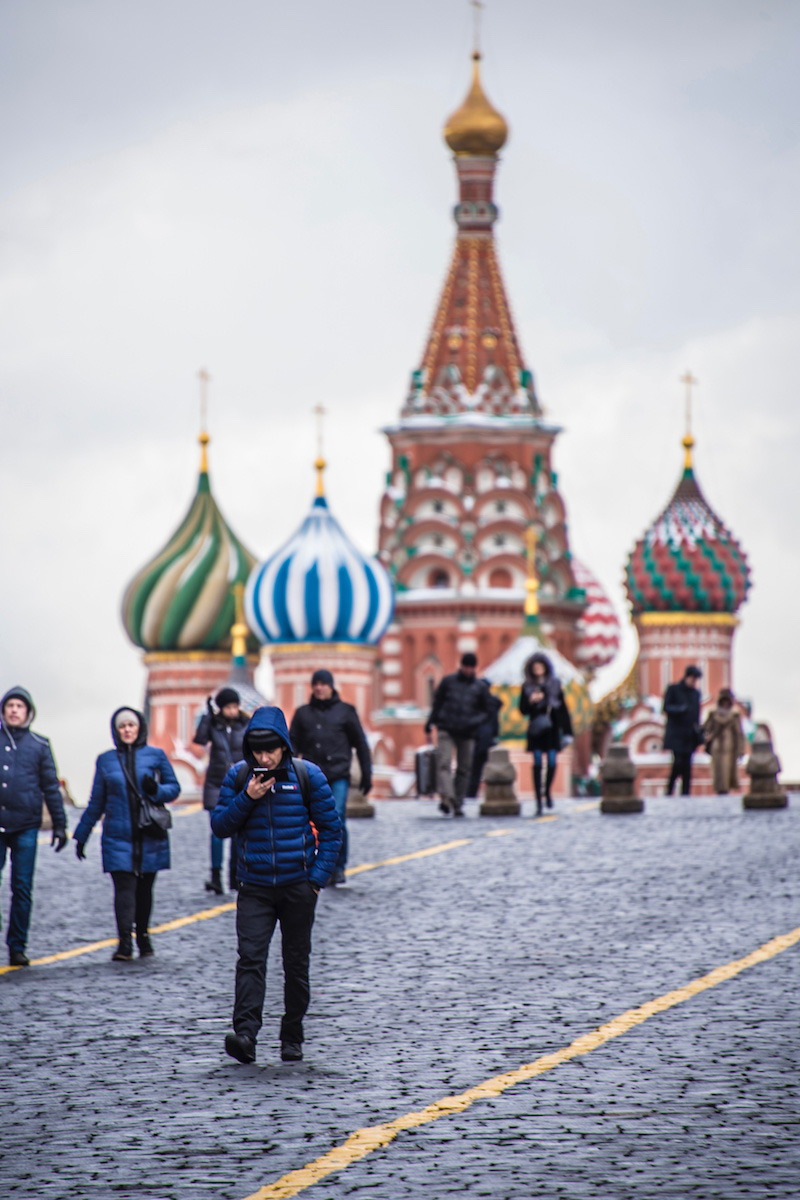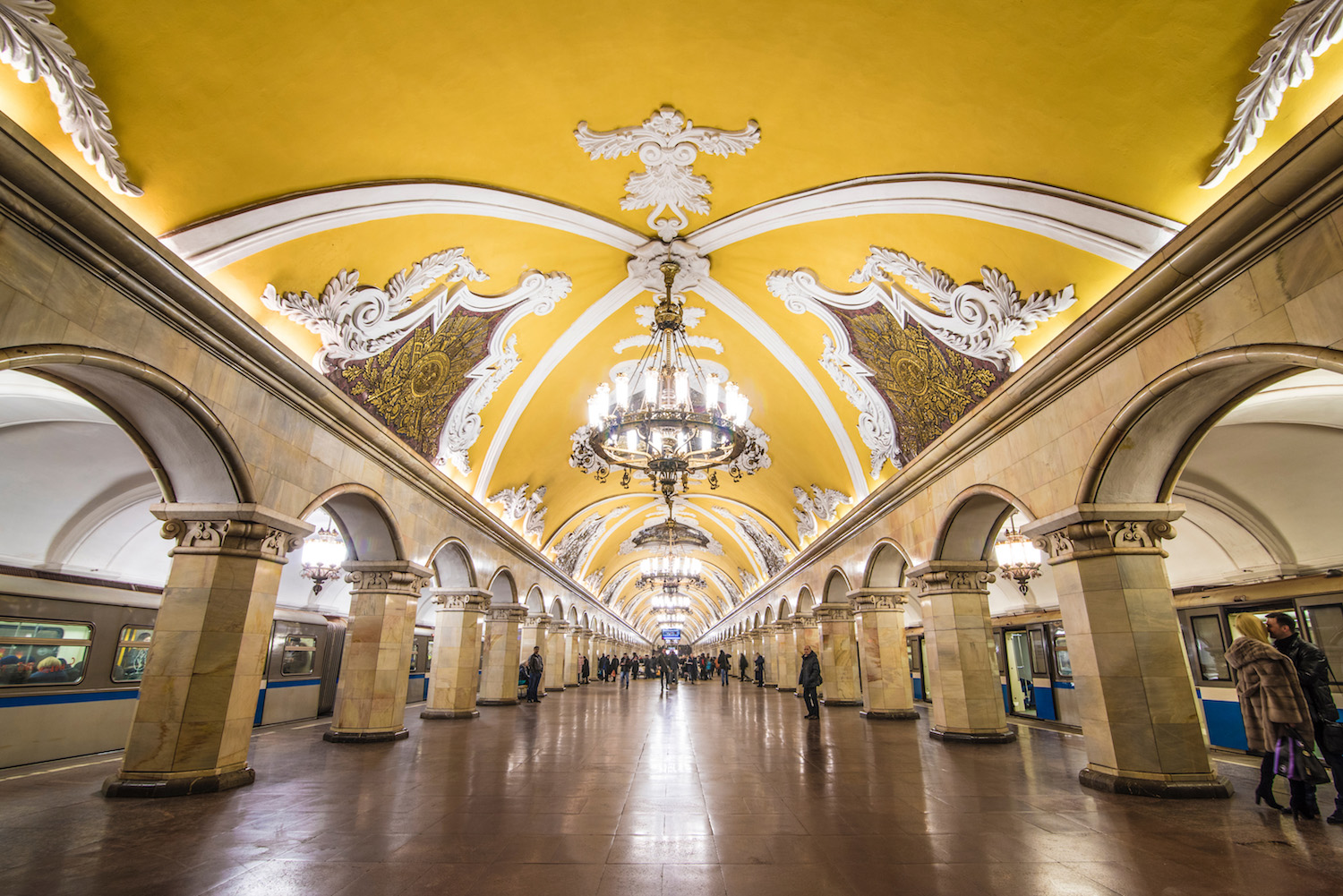 To be sure, you should spend most of your first of three days in Moscow in close proximity to Red Square, in spite of how much more geographical ground there is to discover. Punctuate visits to important points of interest by getting an ice cream at the grandiose GUM department store, or treat yourself to a panoramic view of central Moscow by heading up to the roof of Children's World department store.
Day 2: Beyond Red Square
Your strategy changes on the second of your Moscow 3 days itinerary, when your focus broadens. How this happens, of course, may vary. If it's art and culture you're after, for example, you might make a visit to the Russian State Library and the Pushkin Museum of Fine Arts. For architecture, you could visit less-celebrated Moscow churches such as the Cathedral of Christ the Savior, make a tour of the so-called "Seven Sisters" (a.k.a. Stalin's Skyscrapers) or even ride the Moscow Metro to Moscow City, which is home to some of the tallest skyscrapers in Europe.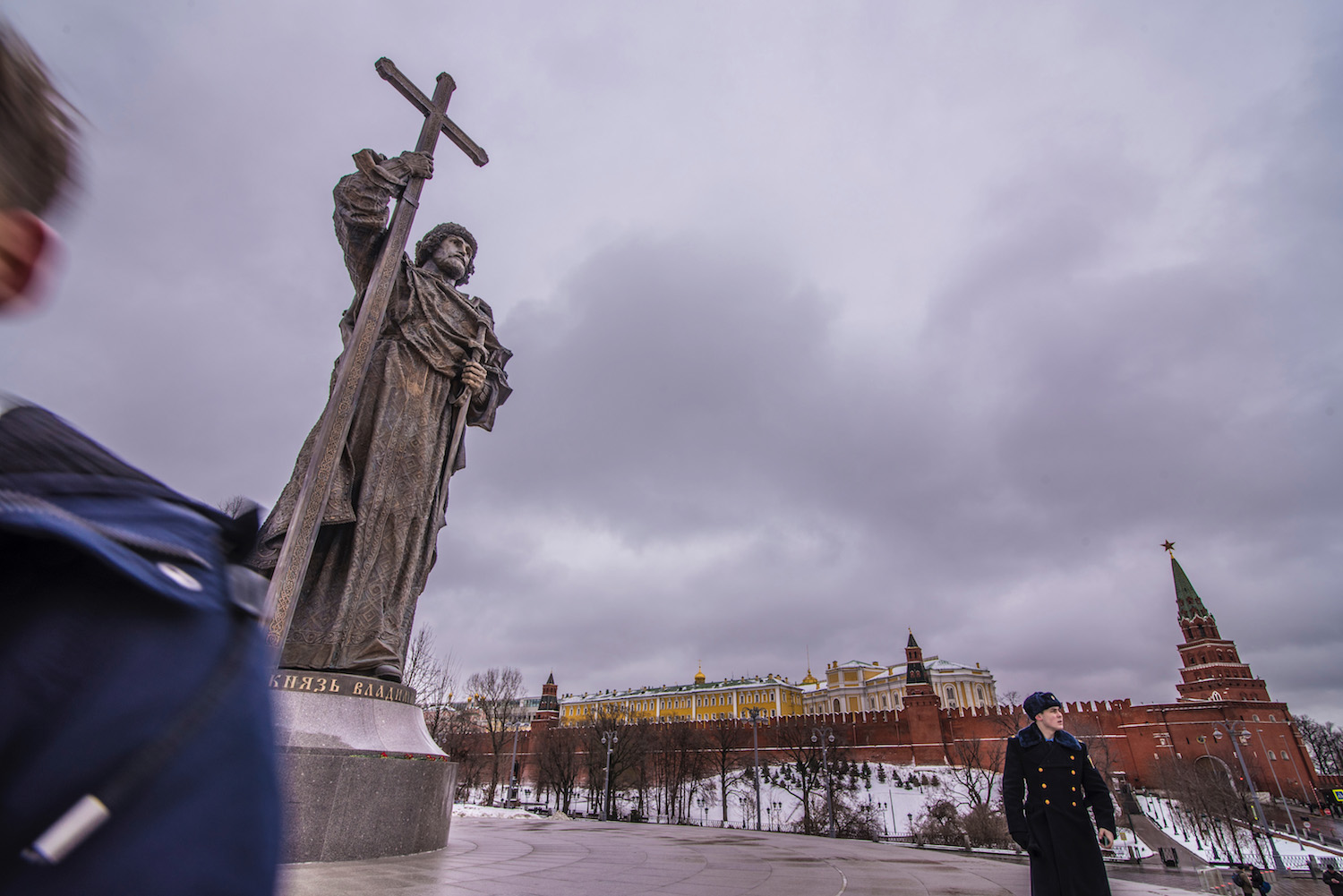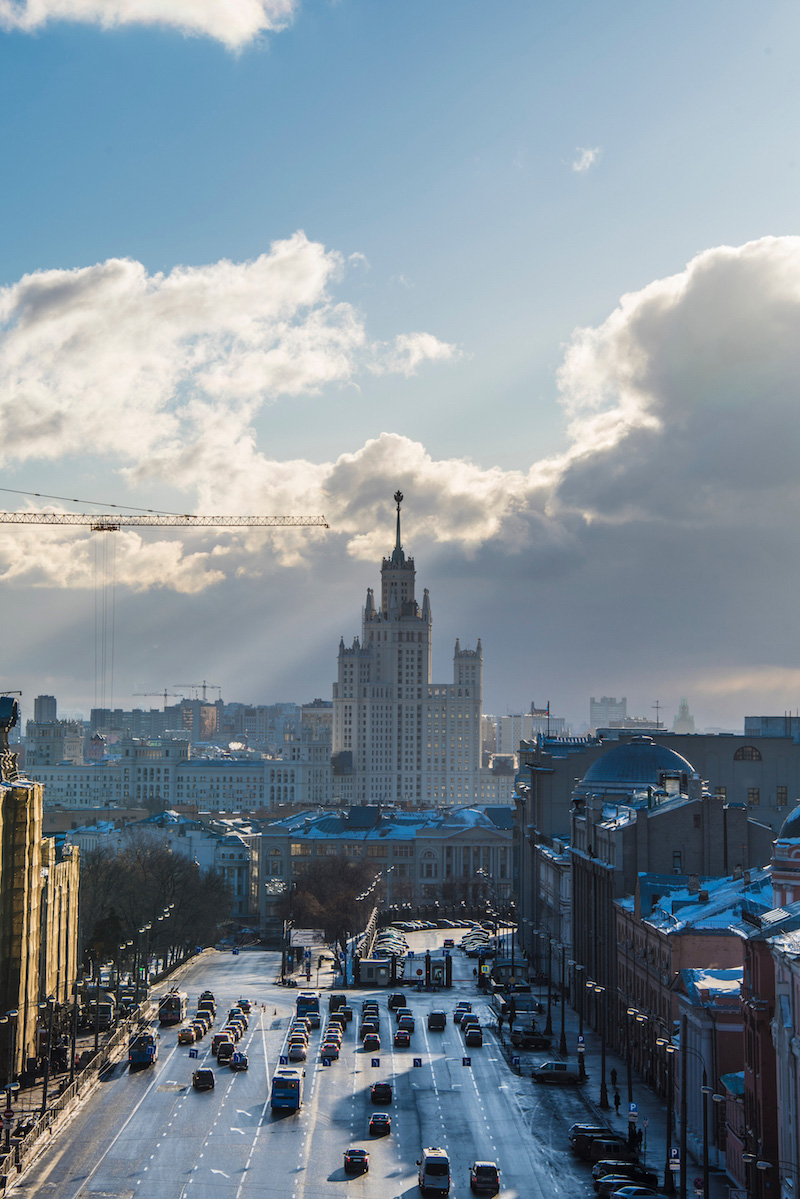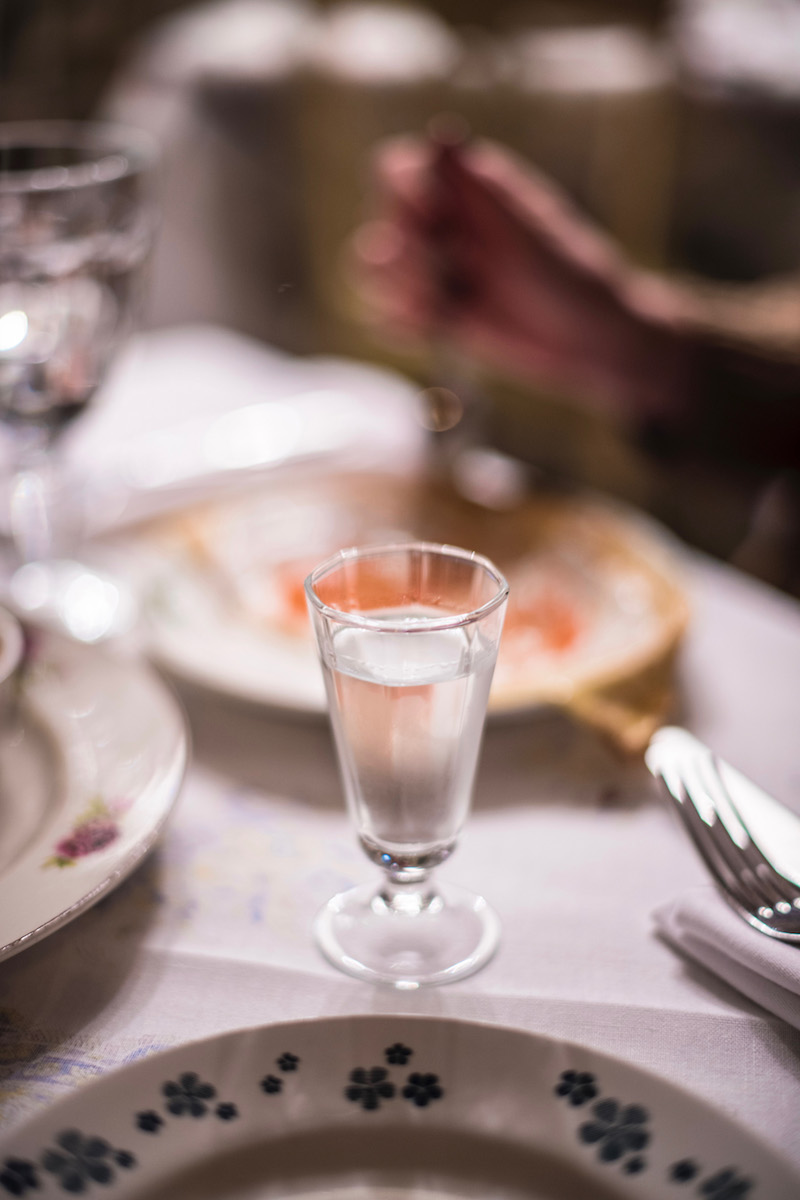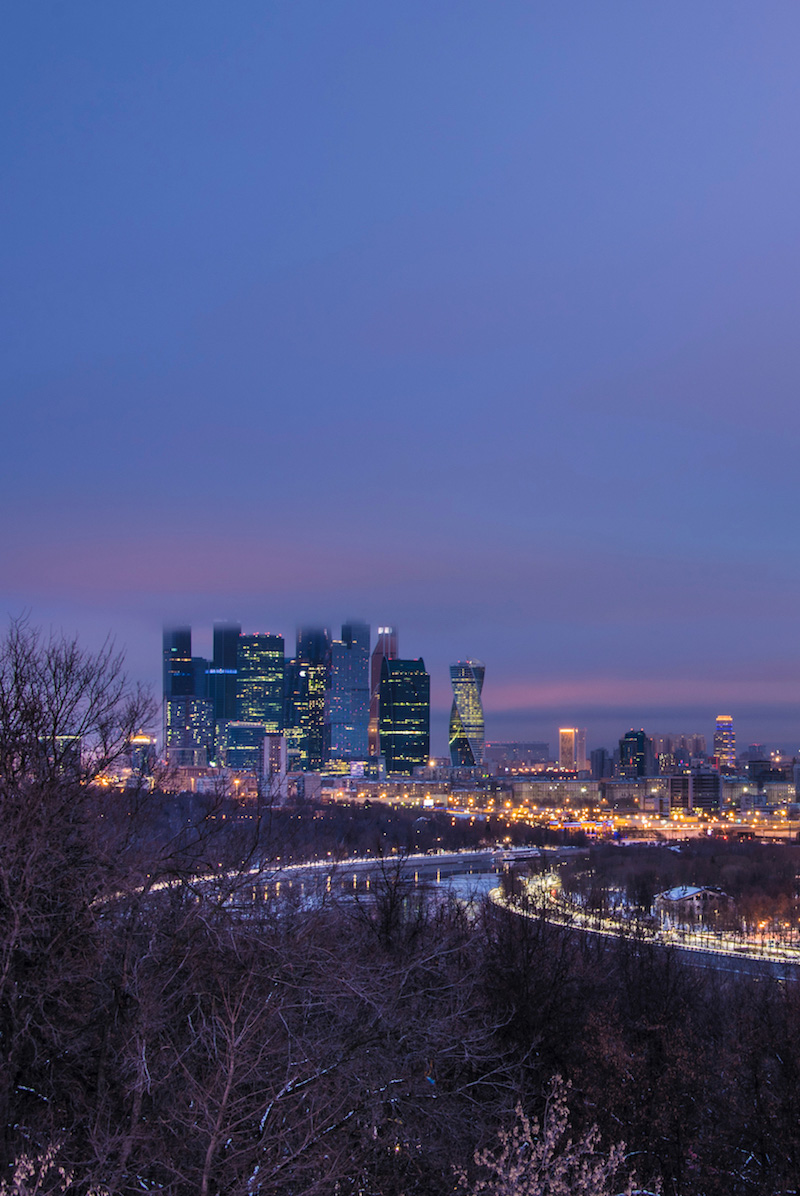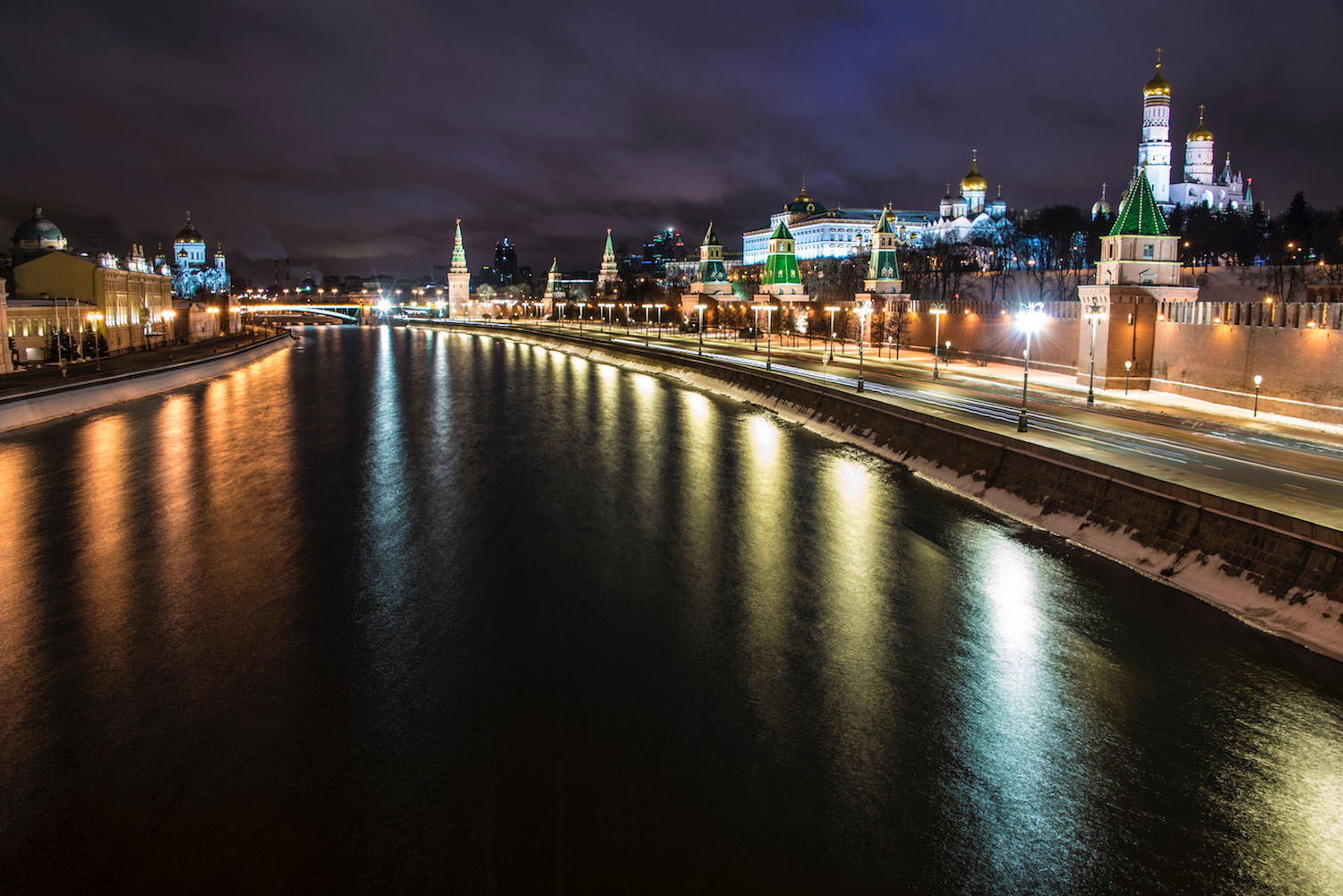 Moscow is also home to a great number of green spaces, most notably the massive Gorky Park, but most dramatically VDNKh—located near the base of the Ostankino TV Tower, it features monuments to all the former Soviet republics. Finally, the best place to partake in hip café culture during your Moscow 3 days is on the small tributaries of Tverskaya Street, a thoroughfare that extends northward from Red Square.
Day 3: Exploring the Golden Ring
Moscow is large and full enough of things to do that you could remain in the city center for the entirety of your third day here, but I recommend traveling instead out into the so-called "Golden Ring" of historical cities around it. Well-known cities include Suzdal, Vladimir and Kostroma, and are all defined by colorful and well-maintained kremlins, which feature dramatic and picturesque churches and other structures.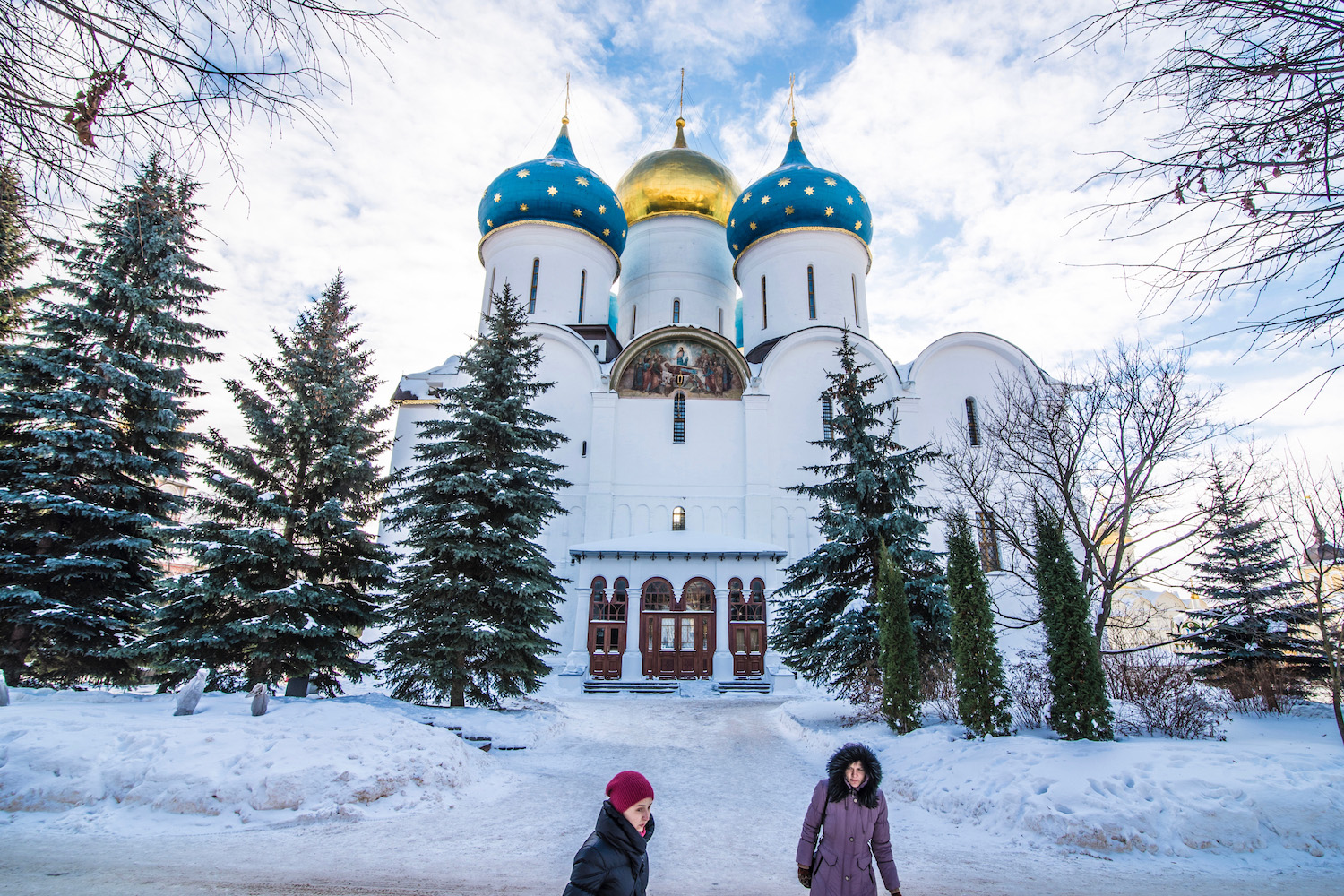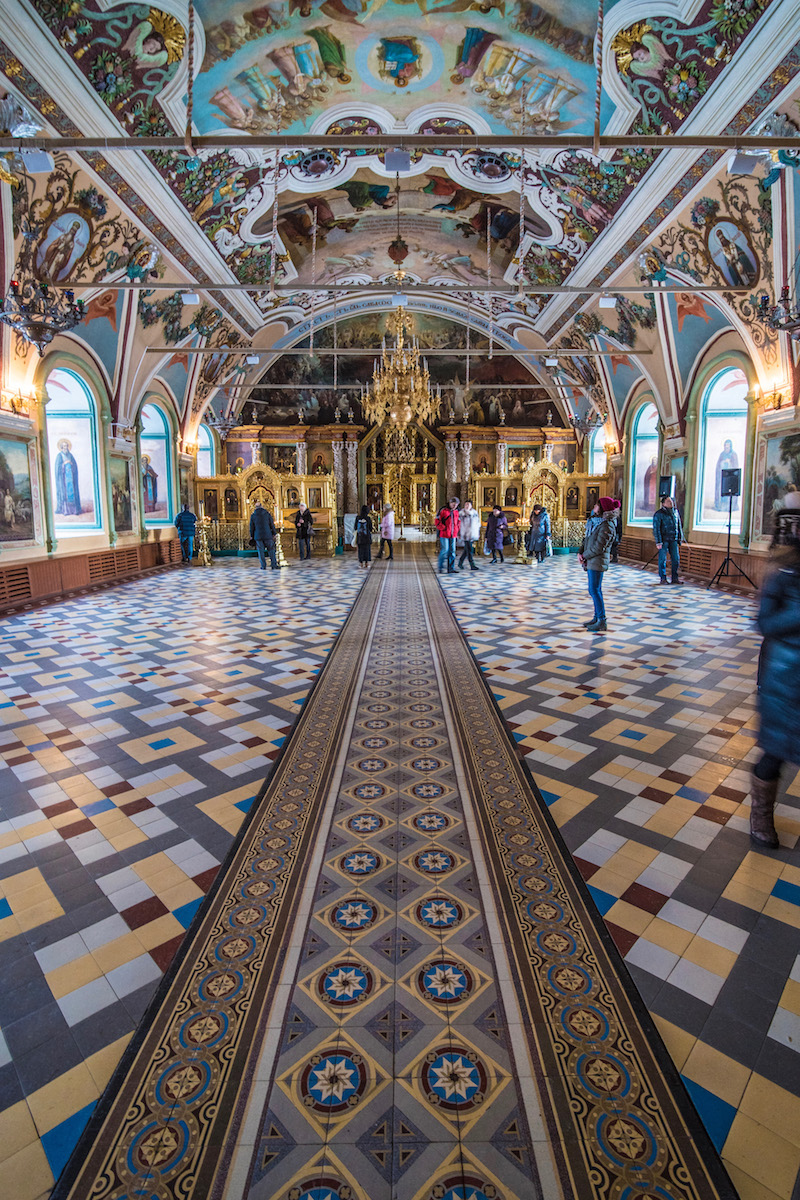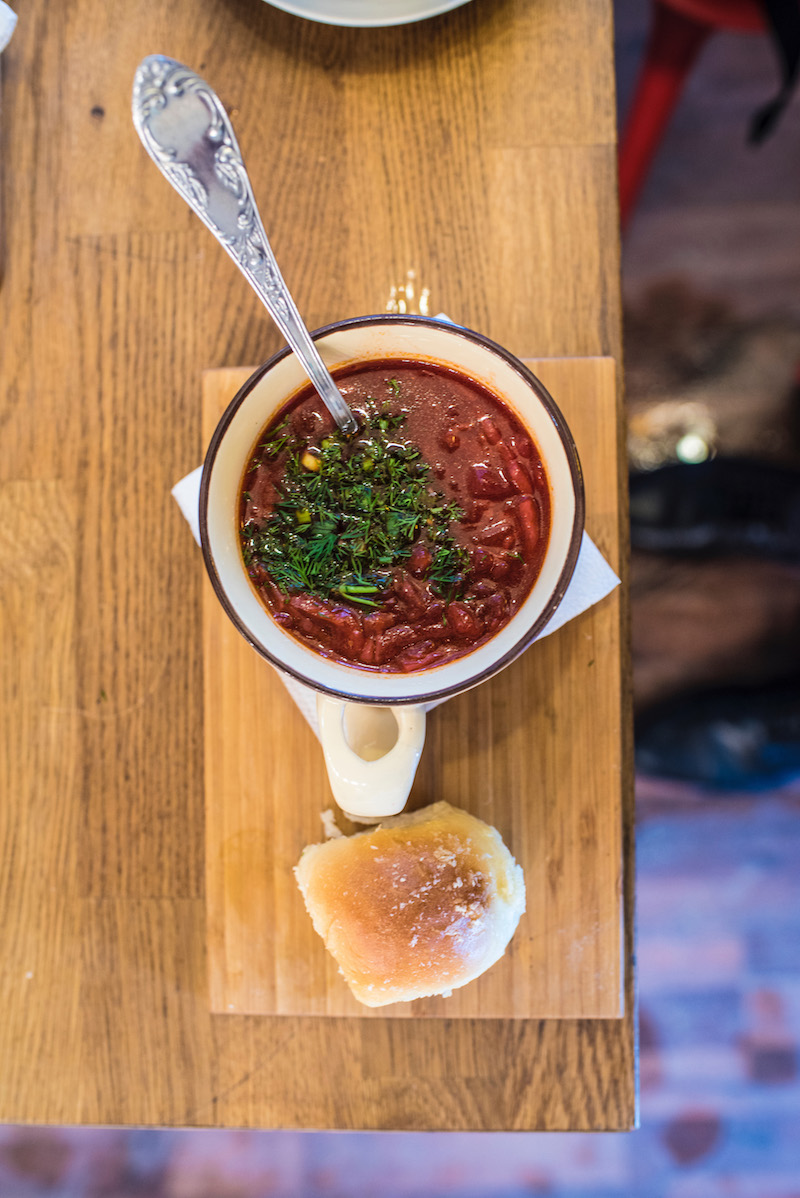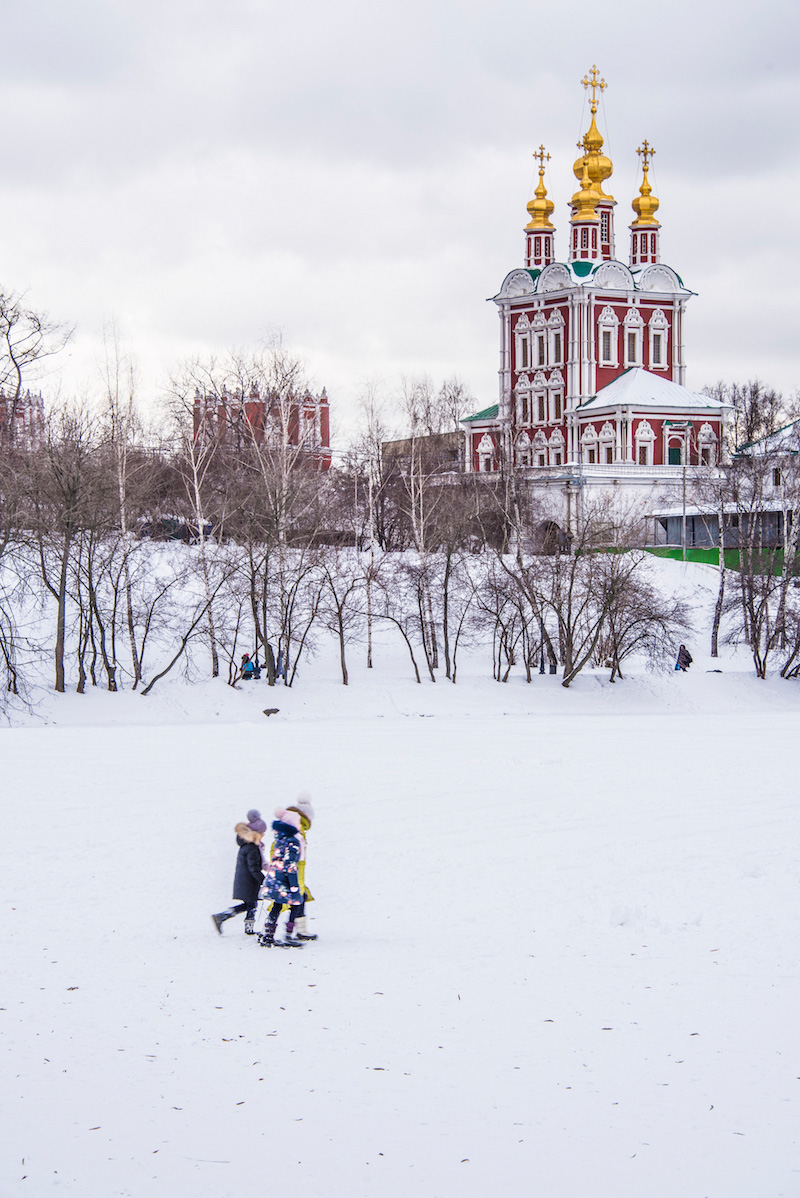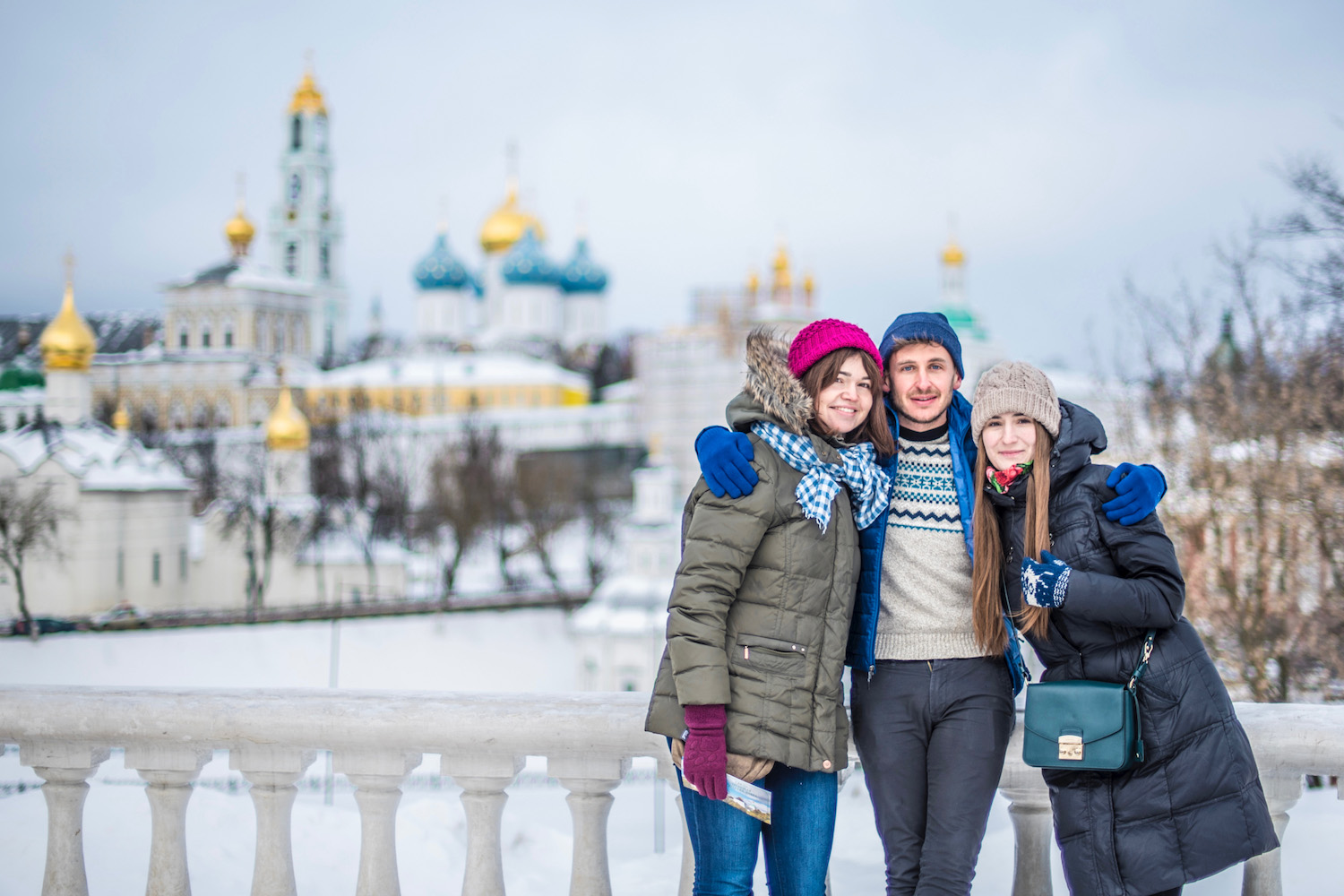 If you're traveling independently and using public transport, the easiest Golden Ring city to see as part of your 3 days in Moscow itinerary is Sergiyev Posad, which is accessible via direct suburban commuter train from Yaroslavskaya Railway Station—the journey time is about one hour. Sergivey Posad's Kremlin is not only picturesque (my Russian friend commentated that one church within it, Mikheevskaya Tserkov, is "Russia's Sistine Chapel") but is a great place to enjoy a traditional, filling and warming Russian lunch, specifically at the dumpling house Varenichnaya. Both sweet vareniki filled with sour cherries, or hearty potato and chicken pelmeni will fuel you as you explore Moscow in three days.
The Bottom Line
Is a Moscow itinerary 3 days in length enough? Although Moscow is a huge, sprawling city, you don't need a huge amount of time to get to know it. Spend day one exploring Red Square and surrounds, day two exploring Moscow's secondary attractions and day three taking a day trip into the so-called "Golden Ring." You'll get a colorful impressive of Moscow—and, more importantly, a nice introduction for your trip to Russia, since it will likely start here.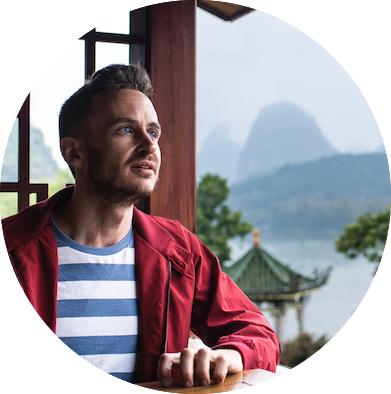 informs, inspires, entertains and empowers travelers like you. My name is Robert and I'm happy you're here!