As you might remember if you read this blog with any regularity, I spent the day of Donald Trump's inauguration in Moscow, an ironic coincidence if there ever was one. Less ironic, but perhaps more entertaining, was what occurred as I made my way over the Atlantic toward Russia the day before, via LOT Polish Airlines flight 4 from Chicago O'Hare to Warsaw.
After relaxing in nearby the SAS Lounge (the only palatable Star Alliance lounge in O'Hare's Terminal 5), I headed to the gate to begin what would be a bizarre boarding process. Among other fanfare, a couple from the inbound flight was conspicuously escorted back onto the outbound, presumably for deportation purposes—that kind of bizarre.
Anyway, the irony of my flight ties into the irony of the trip itself in that the obese young man who cut in front of me as I waited to board was wearing a "Make America Great Again" hat; in spite of holding a ticket in Premium Economy, the plane's second-highest class, he seemed to feel entitled to board the plane first. I sadly couldn't hear him as the plane's female captain introduced herself, on account of the distance between us (I was up in business) and the sound of my champagne's bubbles, but I imagine he groaned rather loudly.
Indeed, as the Boeing 787-8 Dreamliner departed for Poland, LOT's bizarre safety video (think avatars from The Sims crossed with blow-up sex dolls) playing as I awaited my dinner, President Pussygrabber and his biggest fan were the last thing on my mind. Continue reading to learn more about my experience flying business on LOT Polish Airways, and also to learn how I booked the journey using miles and points.
LOT Polish Food Quality and Seat Comfort
I was so buzzed by the time we reached cruising altitude (not to mention tired—it was well after sunset) that I forgot to ask Michał, the purser and the flight attendant who happened to be assisting me, what brand the champagne was. I assume it was a good one, based on said buzz as well as the quality of the meal: Tender beef short rib with blue potatoes, preceded by an arugula salad with heirloom tomatoes, and followed by lemon mousse and fresh berries served with a shot of Polish blackcurrant vodka.
After a few more after dinner drinks (a better-than-expected port and a piping-hot Americano), Michał helped prepare my bed, which was comfortable in spite of (and, perhaps, because of) how well-worn it seemed. It also helped that the seat next to me was empty, which made up for LOT's less-than-competitive 2x2x2 configuration (if you've ever flown business on Turkish, it's the same seat).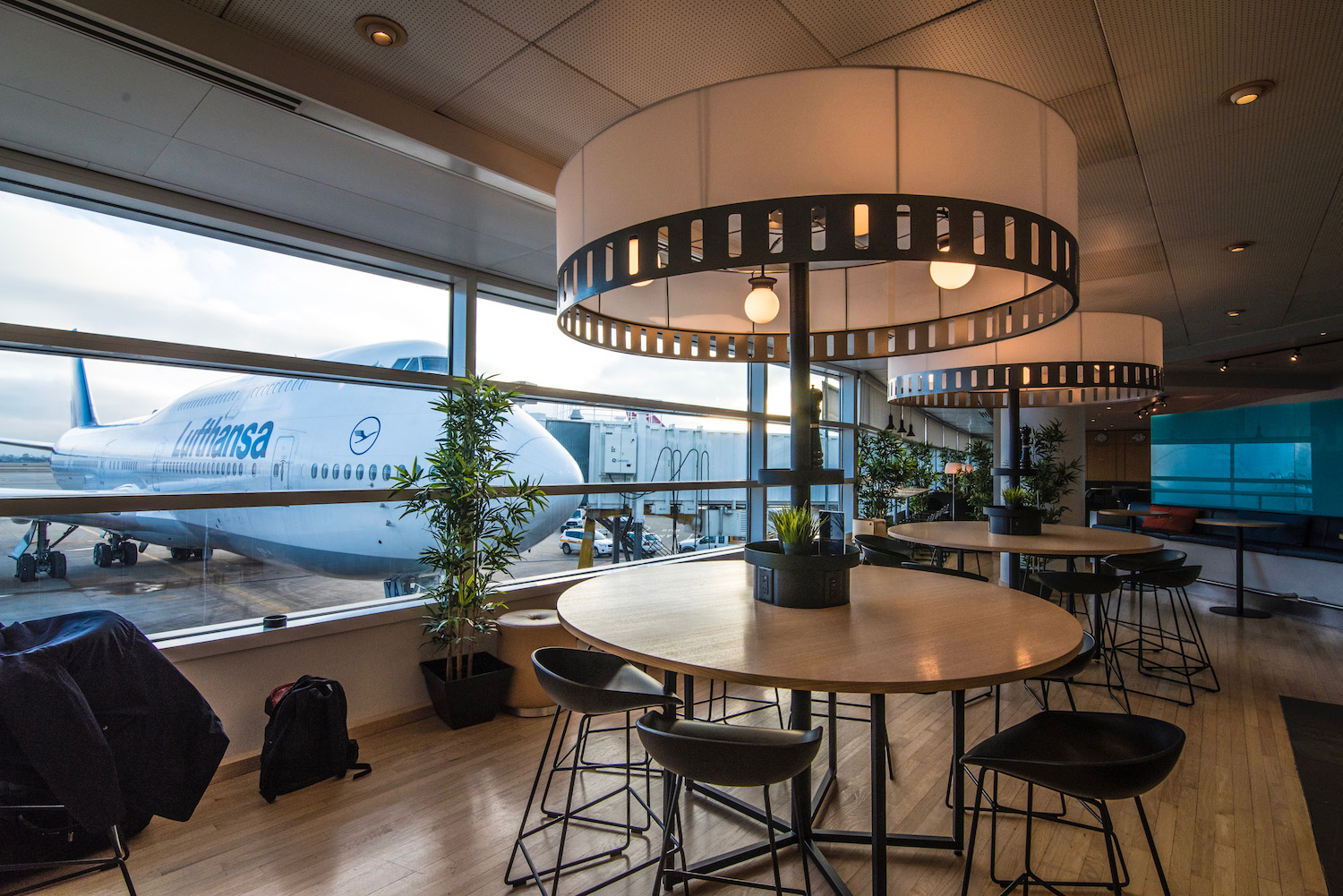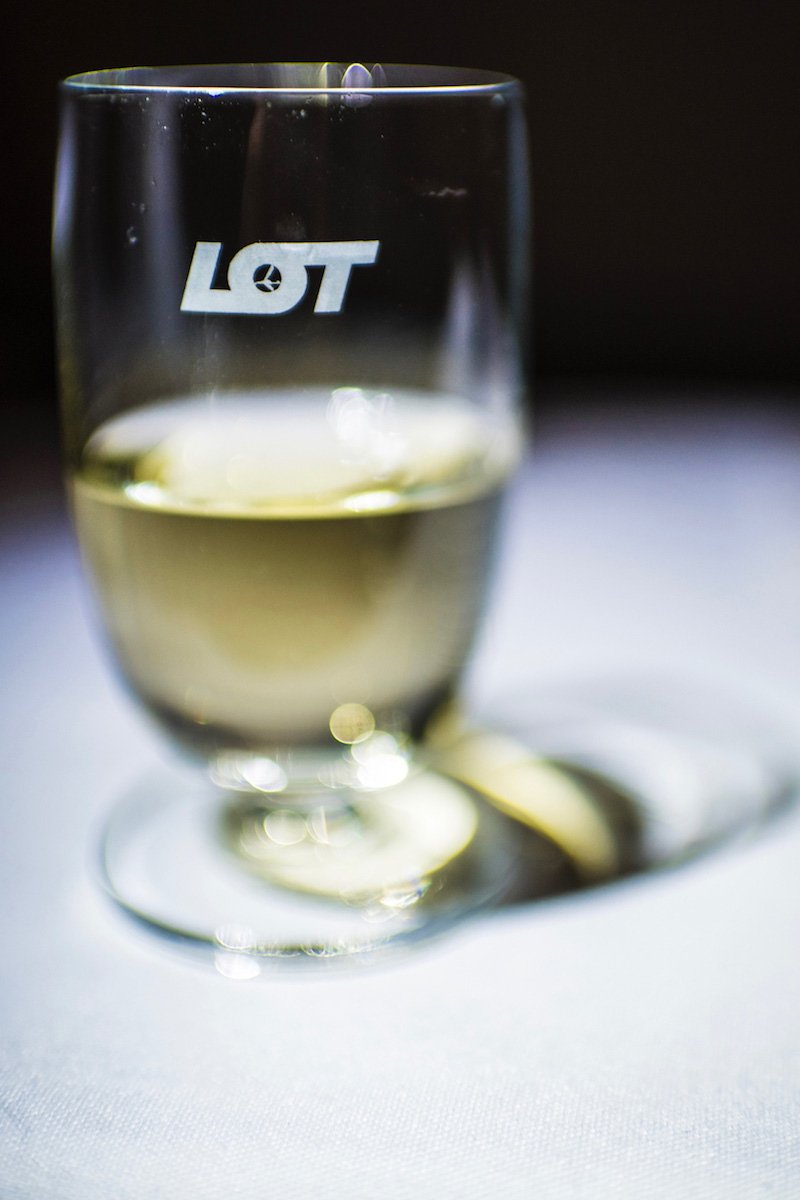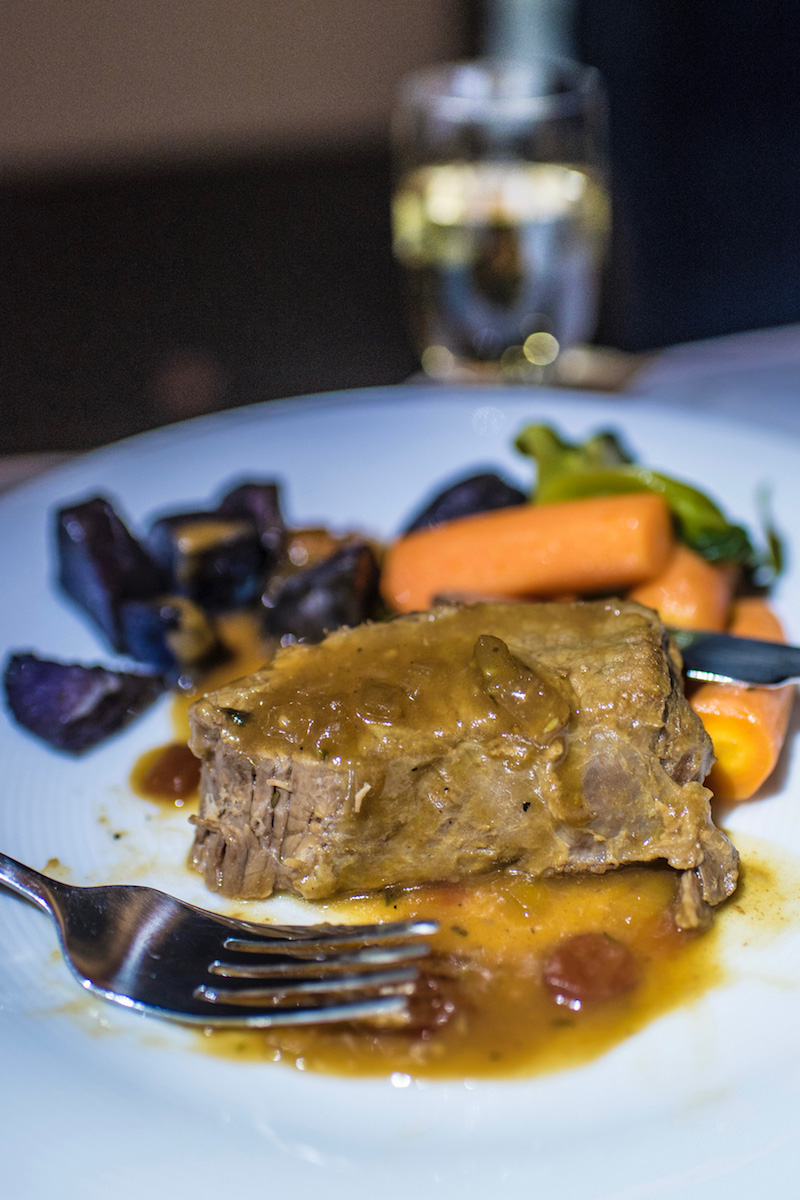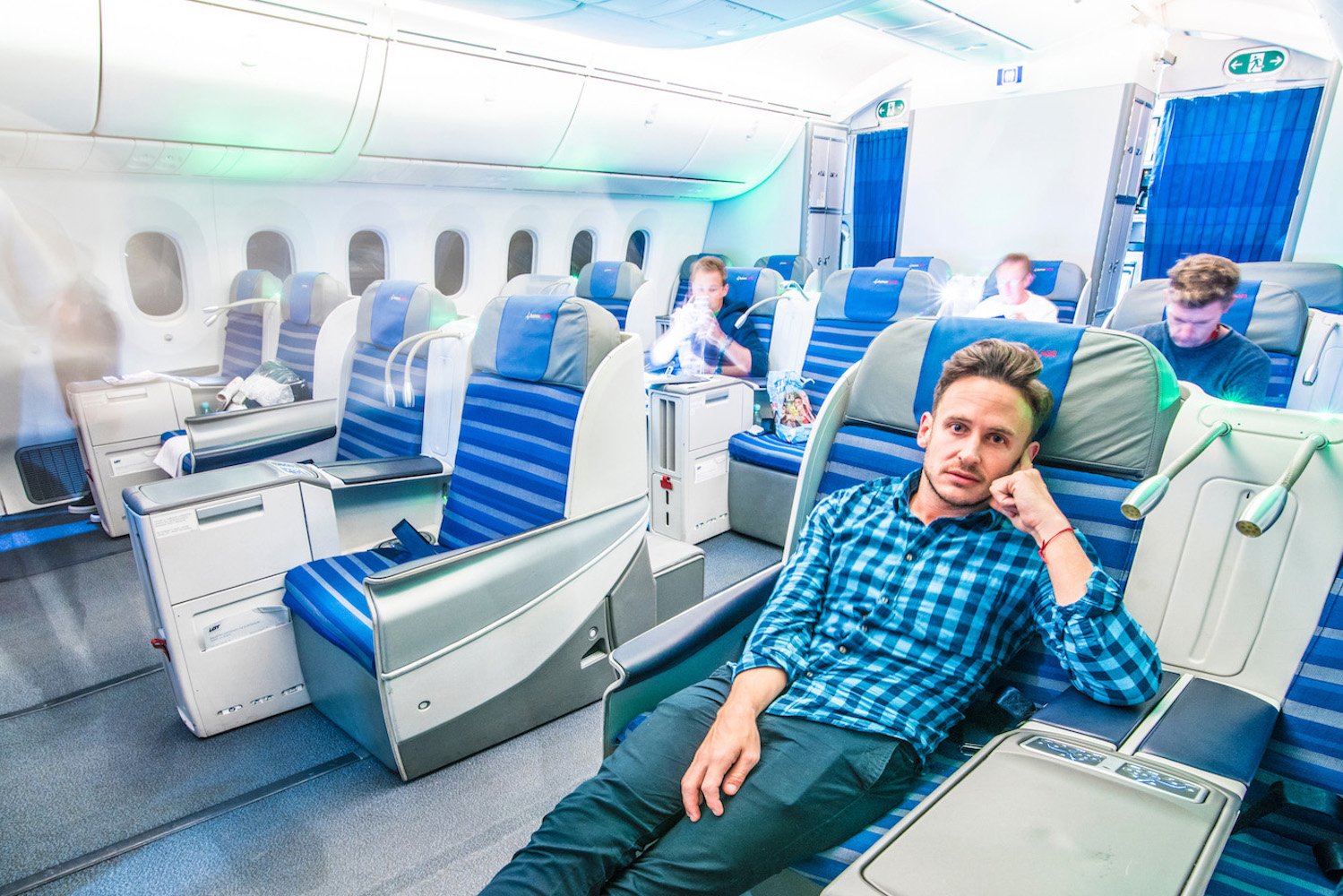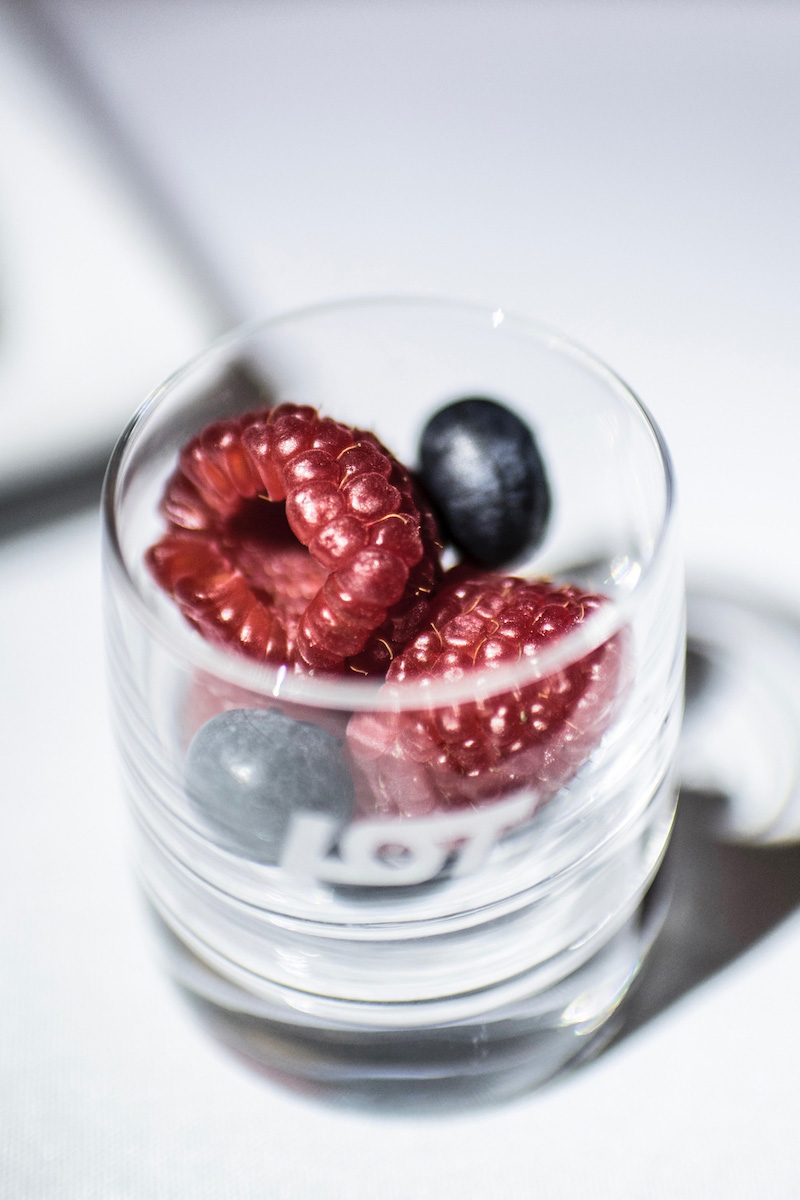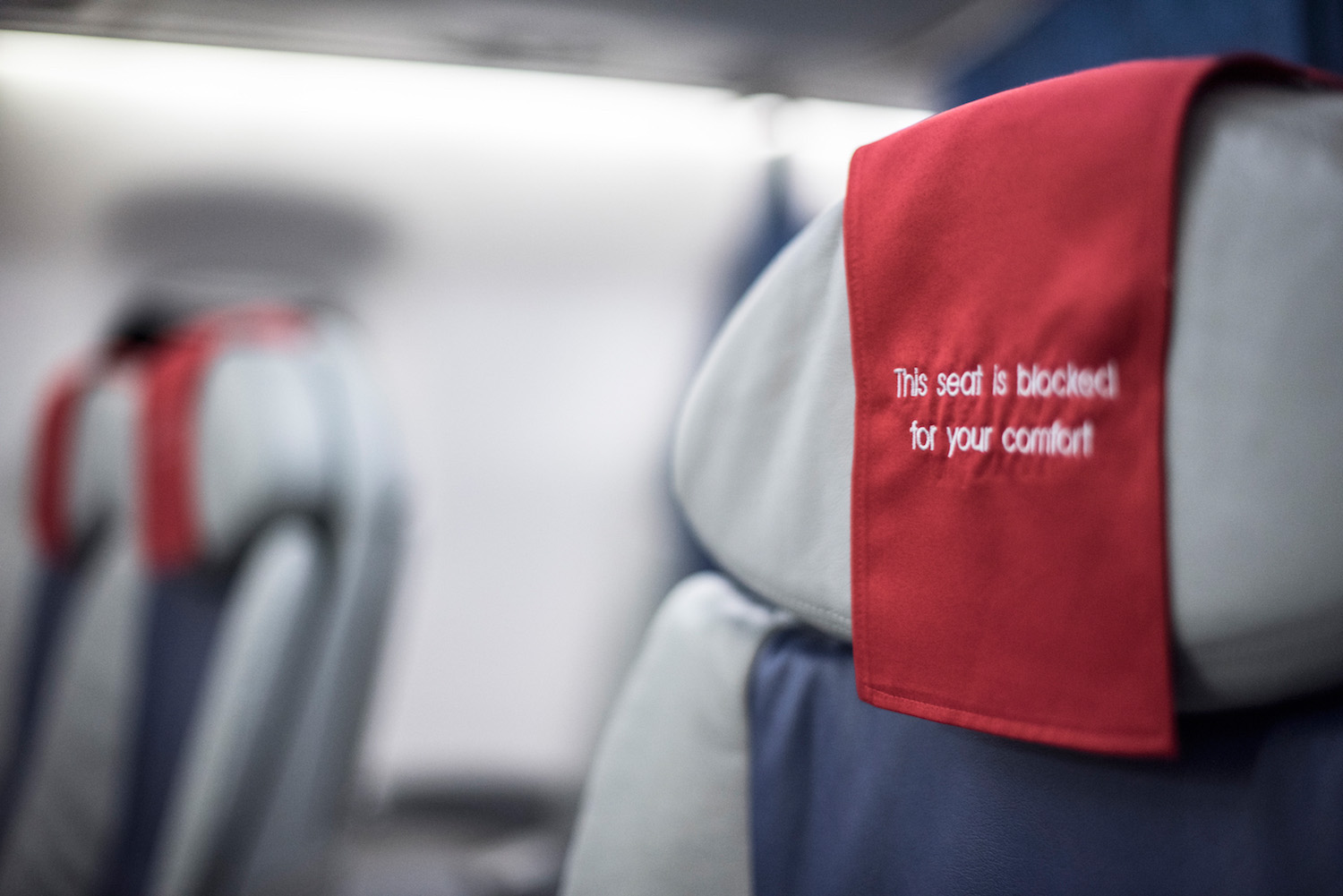 Service and Hospitality in LOT Business Class
Michał was charismatic (and cute!), always available and struck just the right balance between being friendly and professional. Before I took my shots, he taught me how to say "Cheers" in Polish (I've since forgotten), and as we were making our descent, he told me about his favorite routes to fly, what the rest of his week looked like and even gave me some recommendations for Warsaw, should I ever travel there again on more than a layover (I promised I would).
Every member of the crew I came into contact with struck this same balance, and seemed genuinely happy to be onboard for the duration of the flight, without it ever seeming fake or forced. On the other hand, I do have to wonder whether the level of service and hospitality I enjoyed would've been as high had the cabin been full—less than half the 18 seats in Polish Airlines business class were occupied.
Transit at Warsaw Airport and LOT Business Class Europe
Warsaw Airport is nothing special, neither the terminal itself, nor the bizarre basement LOT Business Class lounge Warsaw—both felt crowded and sterile. The ground service for the outbound flight was pretty remarkable, however. In spite of the fact that my flight to Moscow was on a small Embraer 175, I traveled to the plane via dedicated van transfer—I was the only business class passenger.
Additionally, while the seat and cabin were what you might expect in "business class" within Europe (every other seat was blocked off; a thin curtain hung behind row 2), the meal and service were actually very nice, albeit with food that wasn't particularly worth photographing. I even got a small split of (anonymous) champagne!
The Bottom Line
The seat and the LOT Polish Business Class 787-8 seem worn beyond their age, but the airline's warm hospitality and well-above average food make the business class experience on LOT Polish competitive, at least with U.S. carriers. Additionally, both the ground and in-flight service you receive when transiting through Warsaw for regional connections is superior to what you can expect on many of LOT's European competitors and partners.
How to Book a Flight on LOT Polish Using Frequent Flyer Miles
LOT itself isn't a credit card transfer partner, but you can book business class travel on LOT Polish Airways using both major points currencies, American Express Membership Rewards and Chase Ultimate Rewards. The most economical way to do this for one-way travel is to do like I did: Transfer 58,000 MR points to Air Canada's Aeroplan, then use 57,500 of them to book your transatlantic, LOT business class flight, for which you will also be assess a fuel surcharge (as of this writing, around 100 USD).
Alternatively, you can transfer 70,000 UR points to United's MileagePlus. Or, if you're traveling round-trip on LOT Polish, transfer your AMEX points to ANA instead. Then, book your roundtrip ticket for 88,000 miles plus fuel surcharges.
A couple things to note. First, Aeroplan's call center is notoriously difficult to reach, so making changes less than 22 days before travel (more than that, and you can simply cancel/re-book online without having to call) can be a huge pain. Also, since transfers to ANA take 2-3 business days, you run the risk of losing availability during that time, a potential trade-off to the substantial savings you get when booking roundtrip award travel to Europe.
Once again, if you need help booking your business travel award, I am available for hire!