"It's not snowing," my friend Dasha said as she, our friend Tanya and I walked into Moscow's Red Square two Thursdays ago, the variegated domes of St. Basil's Cathedral lit up against the night sky.
I stopped to let the wind, which blew in a few flakes from atop the walls of the Kremlin, beat my face. "Close enough."
Fantasizing about this scene, which minus the electricity and ice-skating rink blaring Michael Jackson's "Billie Jean" could just as well have played out on the 20th day of January 1617 or 1817, was what had inspired me to make my maiden voyage to Russia in the dead of winter in the first place.
But it was definitely 2017. Today, I thought, America swears in its first Russian president.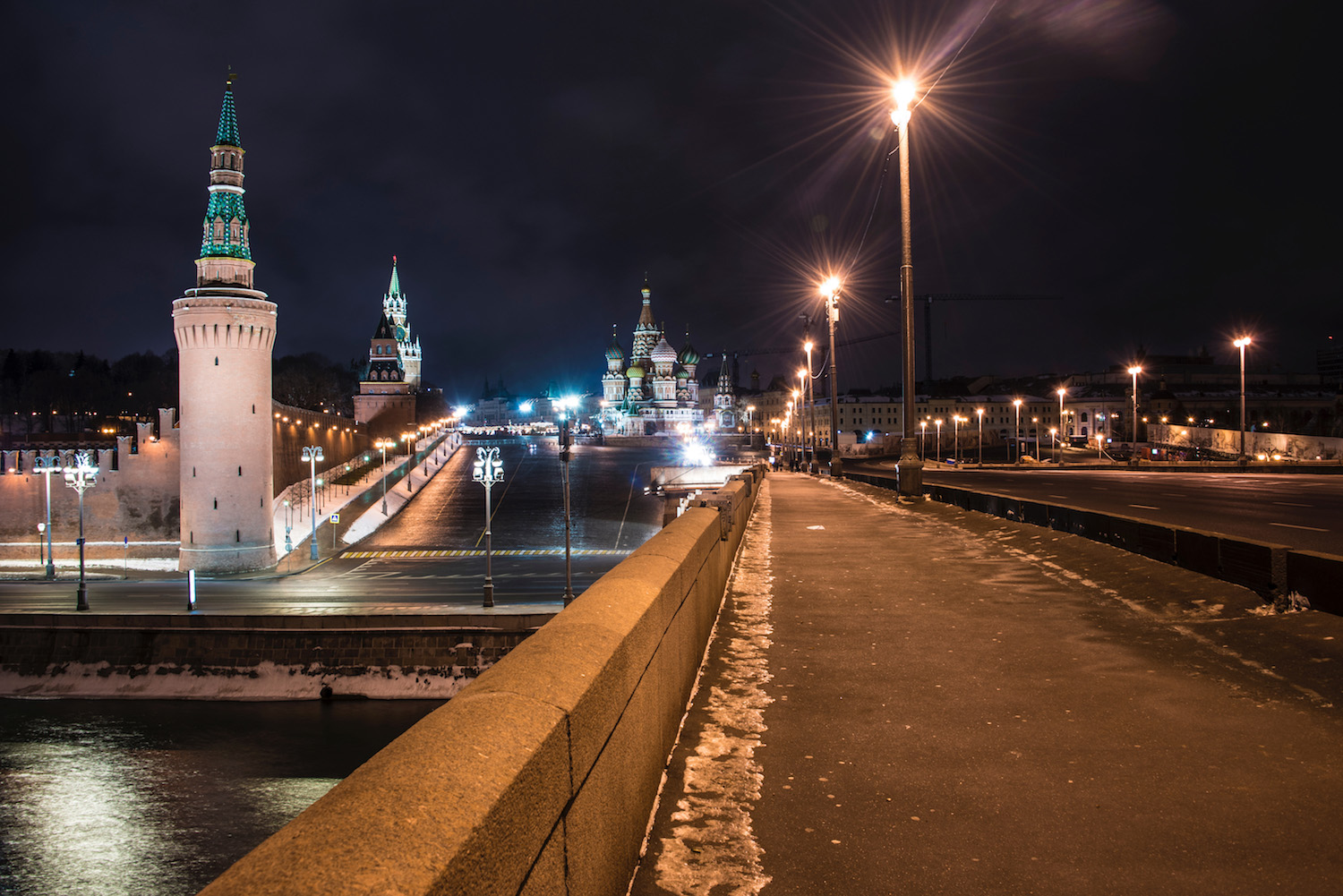 I hadn't imagined Donald Trump would actually win when I booked my ticket to Moscow last fall. When I realized my schedule would necessitate the trip taking place during the third week of January, in fact, I felt devastated at the thought of missing Hillary's inauguration.
To say nothing of the apprehension I felt about traveling to Russia in general. My lifelong fascination with the country and its history notwithstanding, I'd long avoided coming here not only because of the protracted visa process, but because of the dubious human rights record of Vladimir Putin's government, namely its anti-gay legislation and its transgressions in Syria.
"Stop thinking about it," Dasha, whom I'm met four years before in Ecuador and had been promising to come visit ever since then, implored me, as if to read my mind."
"Yeah," Tanya echoed as we walked onto the Bolshoy Moskvoretsky Bridge, the skyscrapers of the Moscow International Business Center flickering in the distance. "No one here gives two shits about U.S. politics."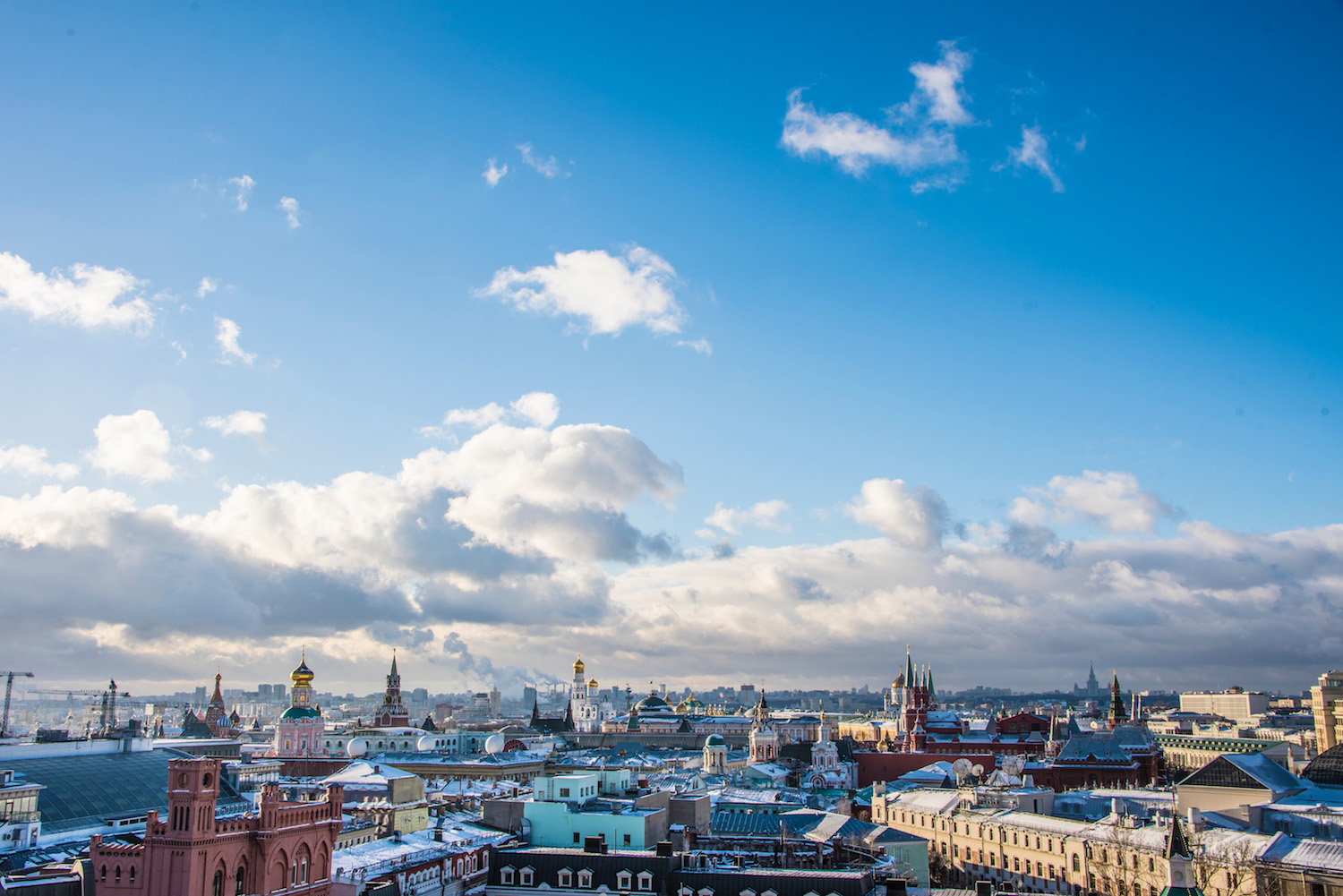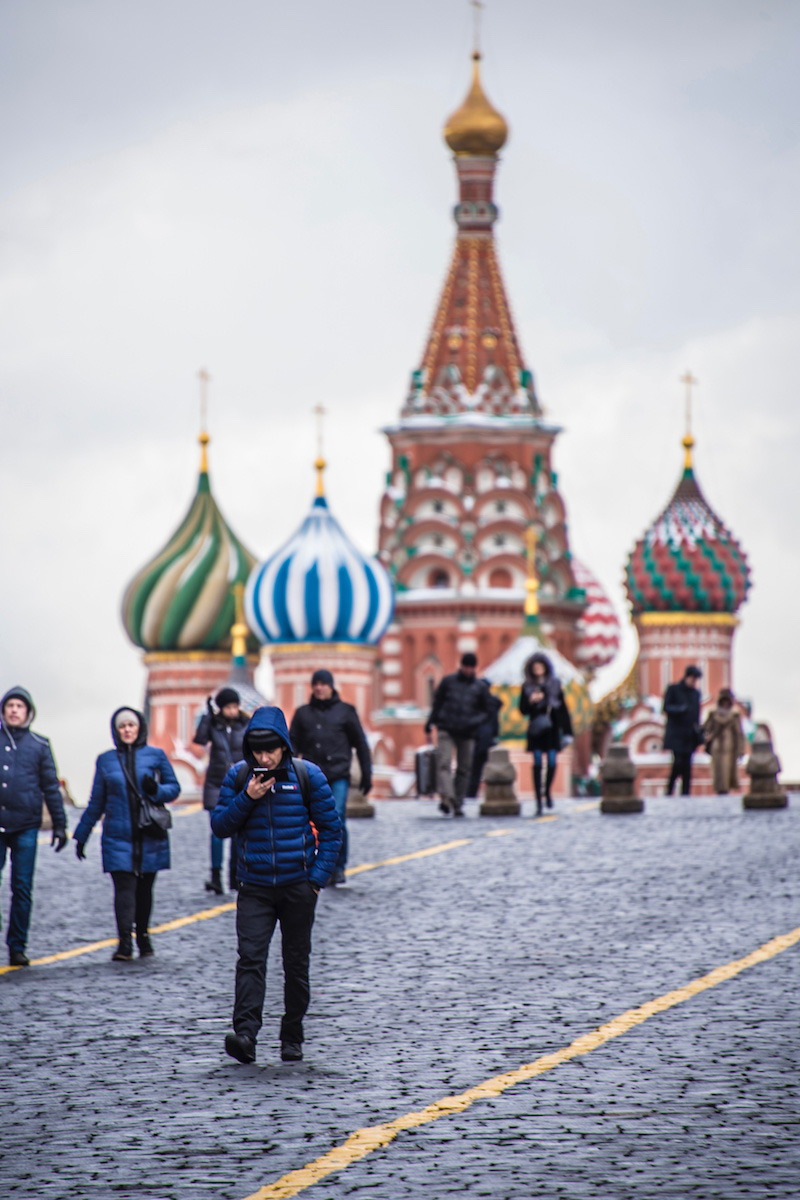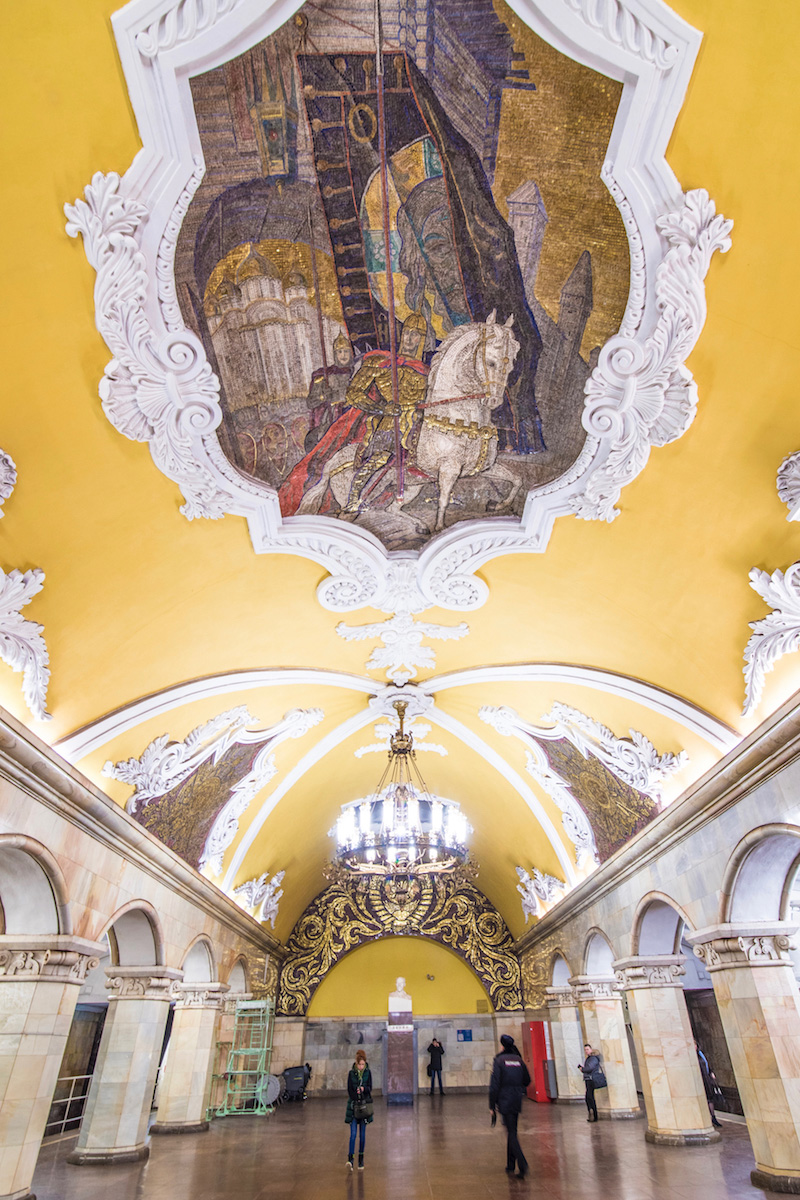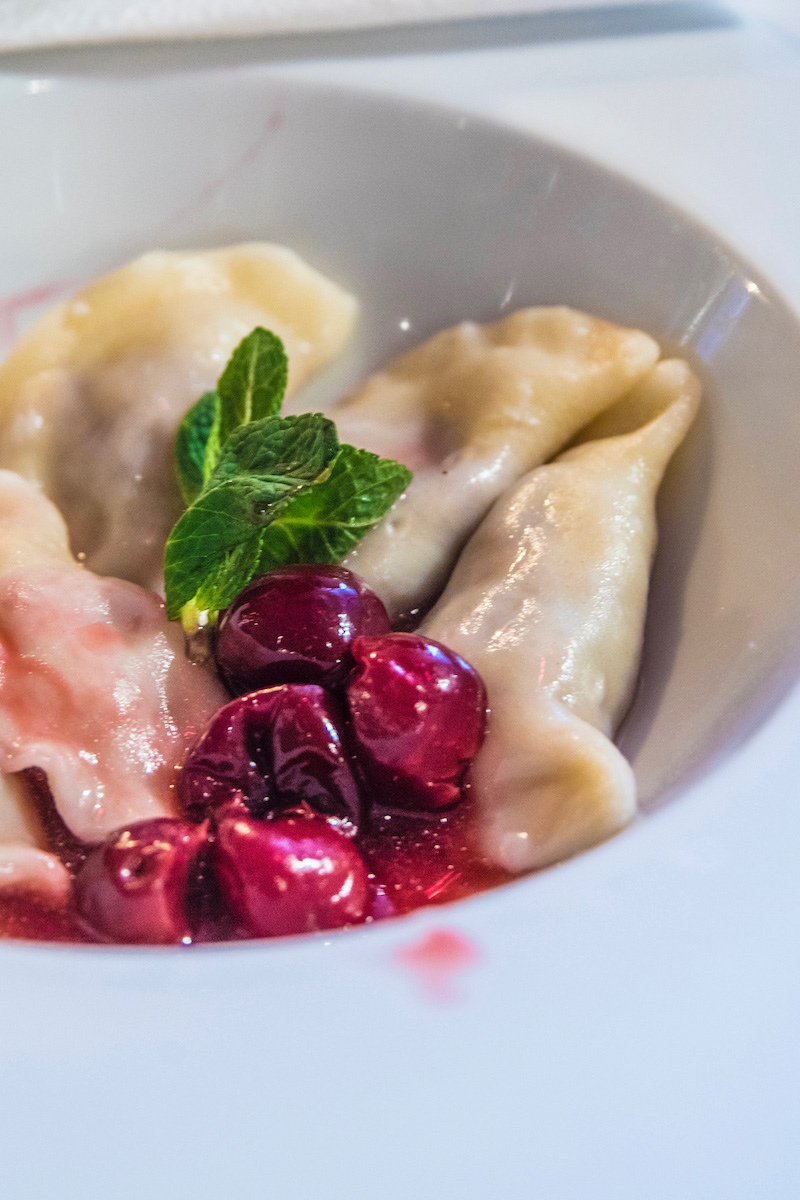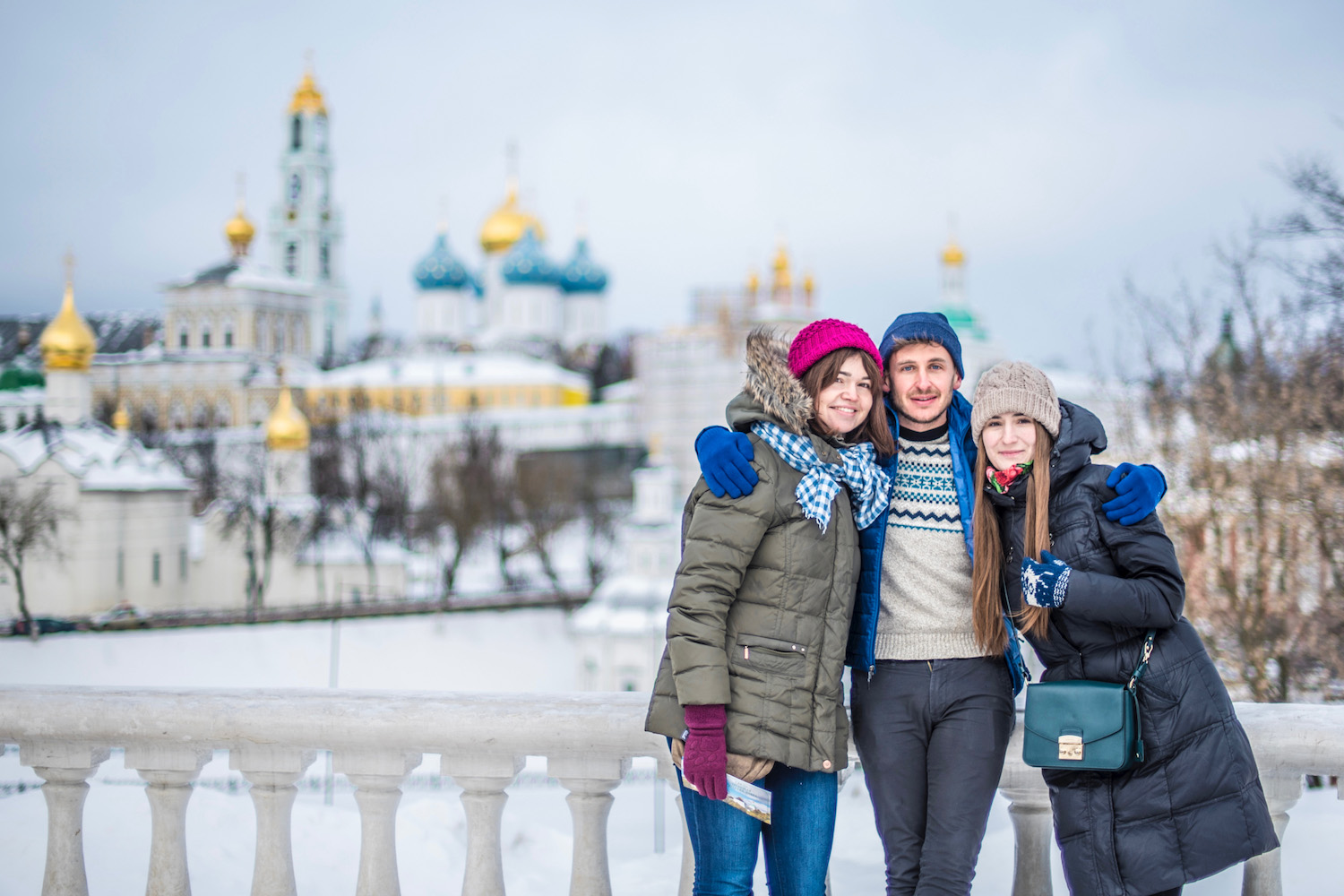 "Do you have a pen I can borrow?" I asked my waiter at Kitchenette, a café just off Tverskaya Street, the next morning. I hadn't taken any electronics to breakfast with me, and although I tried my best to lose myself in the Bossa Nova cover of "Hello" (the Lionel Richie one, not the Adele one), my thoughts were multiplying like viruses—I had to release the pressure on my brain.
"I also brought you some paper," he smiled, and set the heavy ball-point down on it.
It didn't occur to me until I'd covered almost the entire front of the page in chicken scratch that the young man assumed I was leaving him my number—fair enough, being that he did have a cute butt and I conspicuously checked it out several times.
"So what did you write?" Tanya asked as I recounted the story the following afternoon, she, Dasha and myself sat around a huge bowl of cherry-filled vareniki in the town of Sergiyev Posad, located in the so-called Golden Ring just outside of Moscow.
"I was taken aback," I explained, swallowing a steaming bite of the dumpling, "by how eerily normal it is in Moscow. You know, listening to the news, you'd think Russia was either a third-world cesspool or a criminal operation posing as a nation-state.
"But aside from the grandeur of the architecture," I continued, "and, well, of everything, I could just as well have been in New York or Paris or shit, even in Austin. I mean, my waiter at breakfast yesterday had a top knot, and flirted with me in front of God and everyone!"
"Yeah," Dasha laughed, "mafia shootings were more of a '90s thing."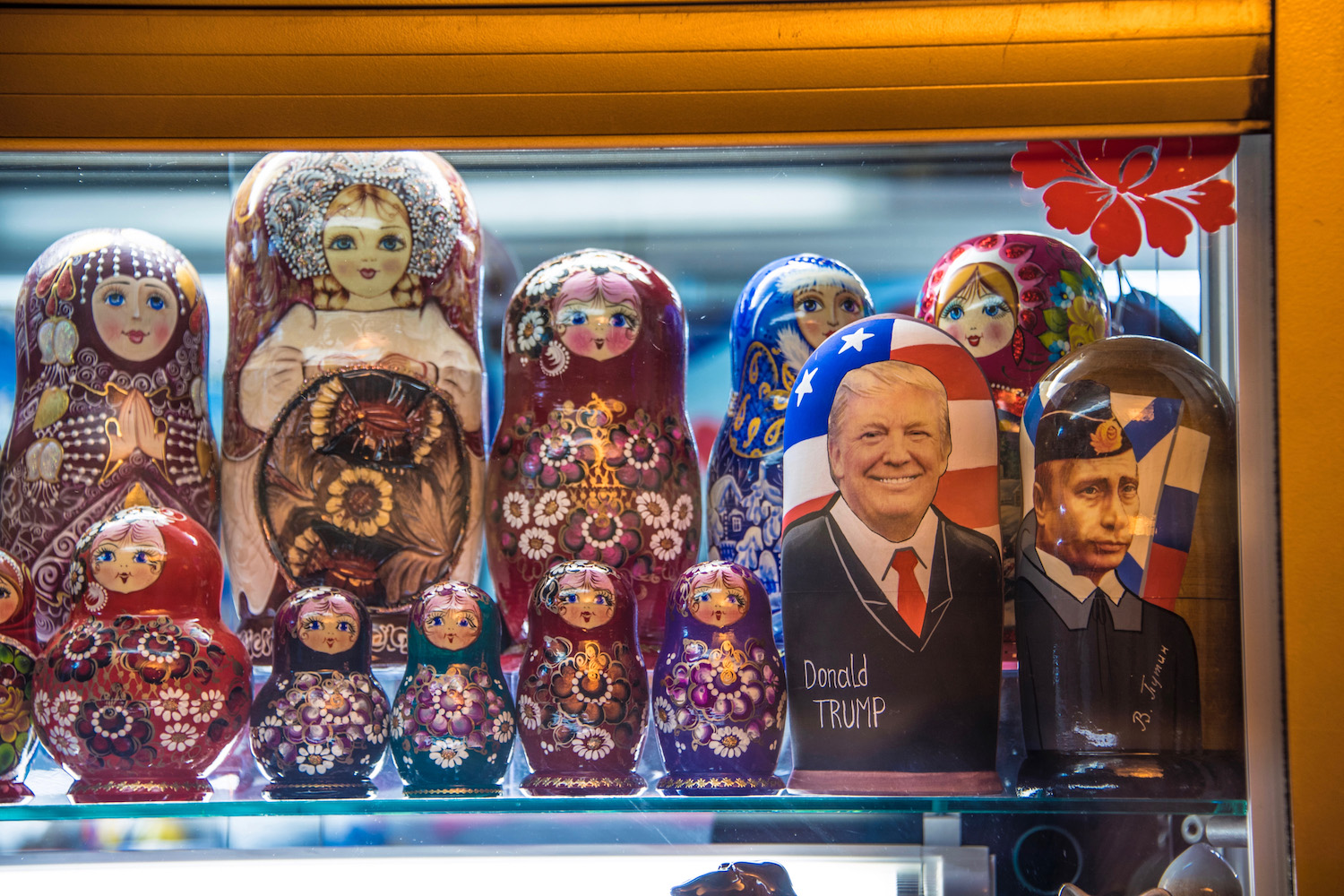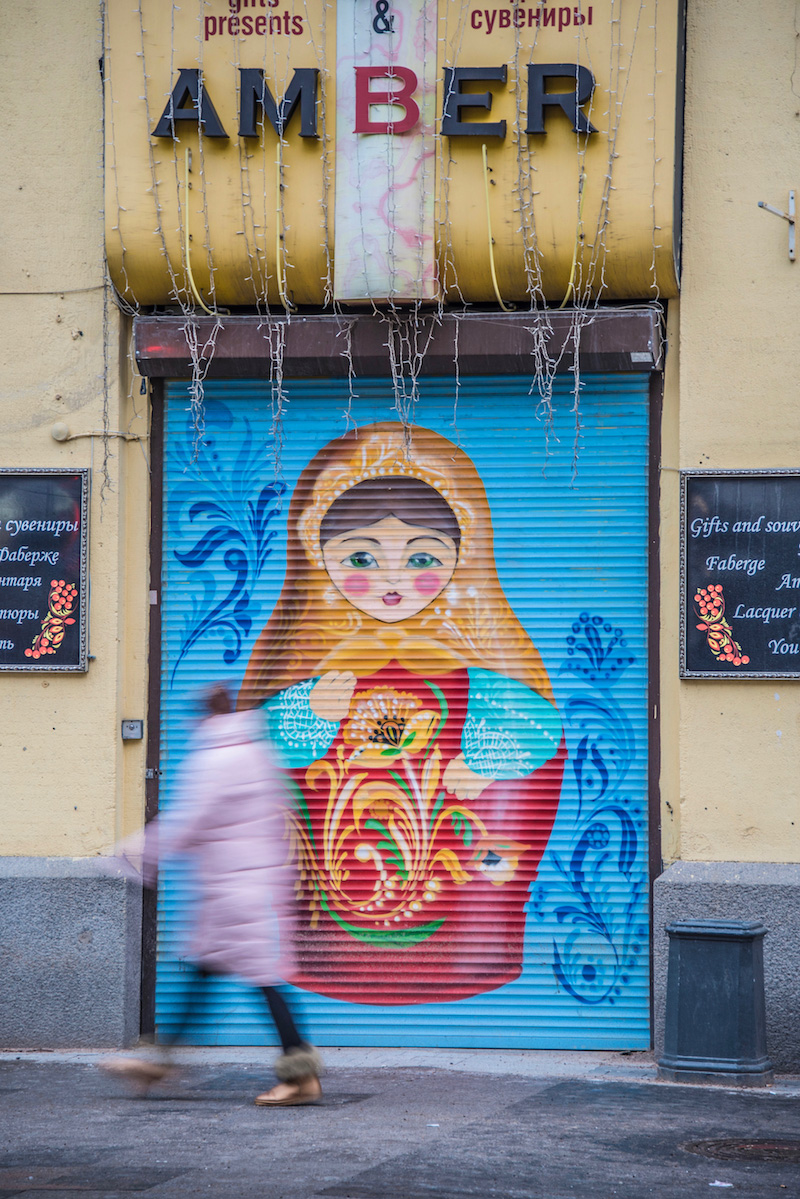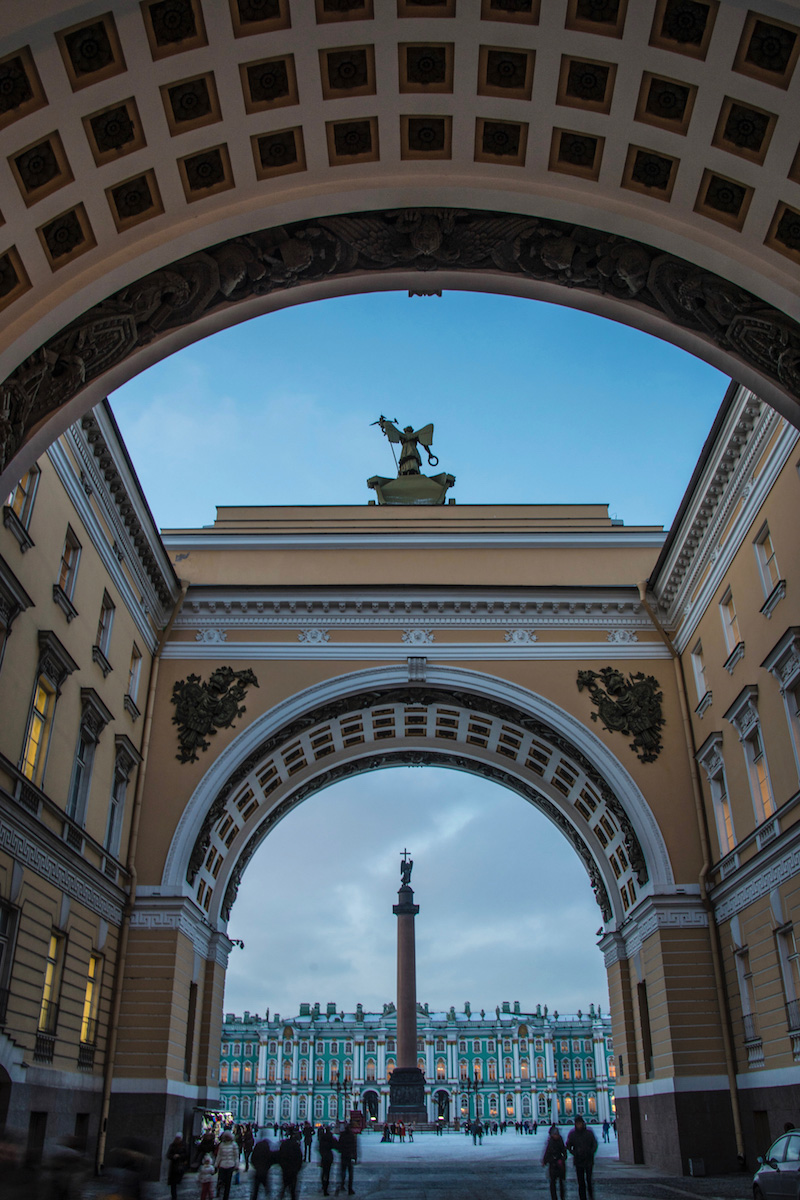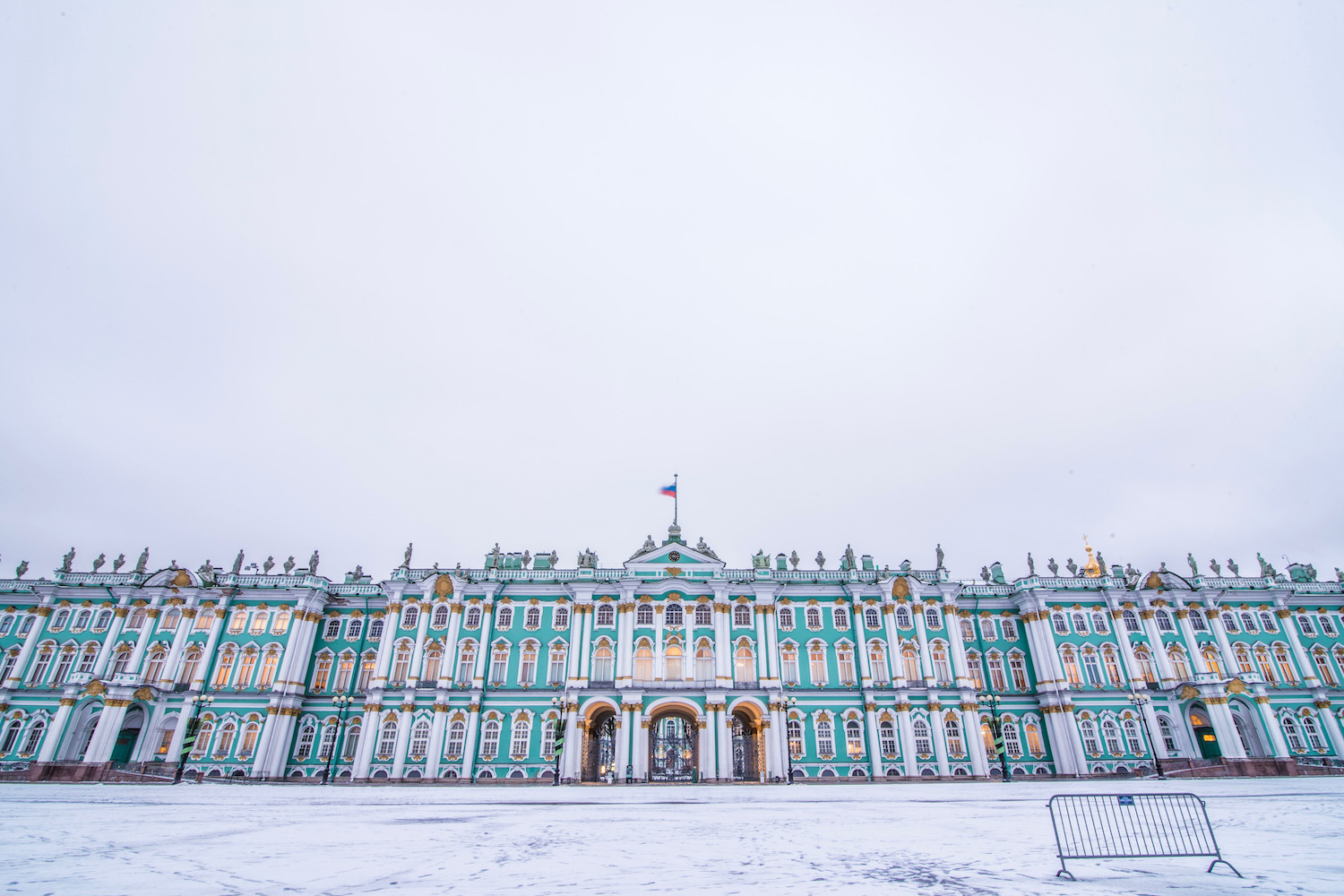 I'm not trying to gloss over the details of my trip to Russia for the sake or conciseness or to make a larger point: My four days in Moscow vanished as quickly as the smiling faces of Dasha and Tanya outside the window of the Red Arrow train that whisked me away to St. Petersburg.
They'd made me feel so cared about, having spent literally the whole weekend with me, including their entire evenings on Friday and Monday. I'd made my appreciation known, too, but I couldn't help but feel guilty for my mental preoccupation with the larger implications of my being in Russia at this time, if there even were any.
"And what have you done since you arrived in St. Petersburg?" the young man whose chest I found myself lying on the following afternoon asked me.
"The usual," I laughed, and reached toward the side table to snatch one of the klukva candies I'd been eyeing the entire time we fucked. "The Winter Palace; St. Isaac's; Vasilievsky Island. Tomorrow, I'm going to Pushkin.
"Can I ask you a question?" I blurted out, before he could comment about my very typical time in his city thus far. He nodded.
"Do you really not face any problems being gay here, being on an apartment lease with your two boyfriends and living openly in a polyamorous relationship?"
"There's nothing 'open' about being gay here," he corrected me, and fed me another klukva. "That's the secret."
"You've still got powdered sugar on your fingers," I laughed, pulling his hands toward my mouth and licking them clean. I wasn't sure whether to feel inspired by the seeming success of his non-traditional life here, or disdainful of how content he seemed to hide in plain sight.
Then again, I was as guilty as him on both counts.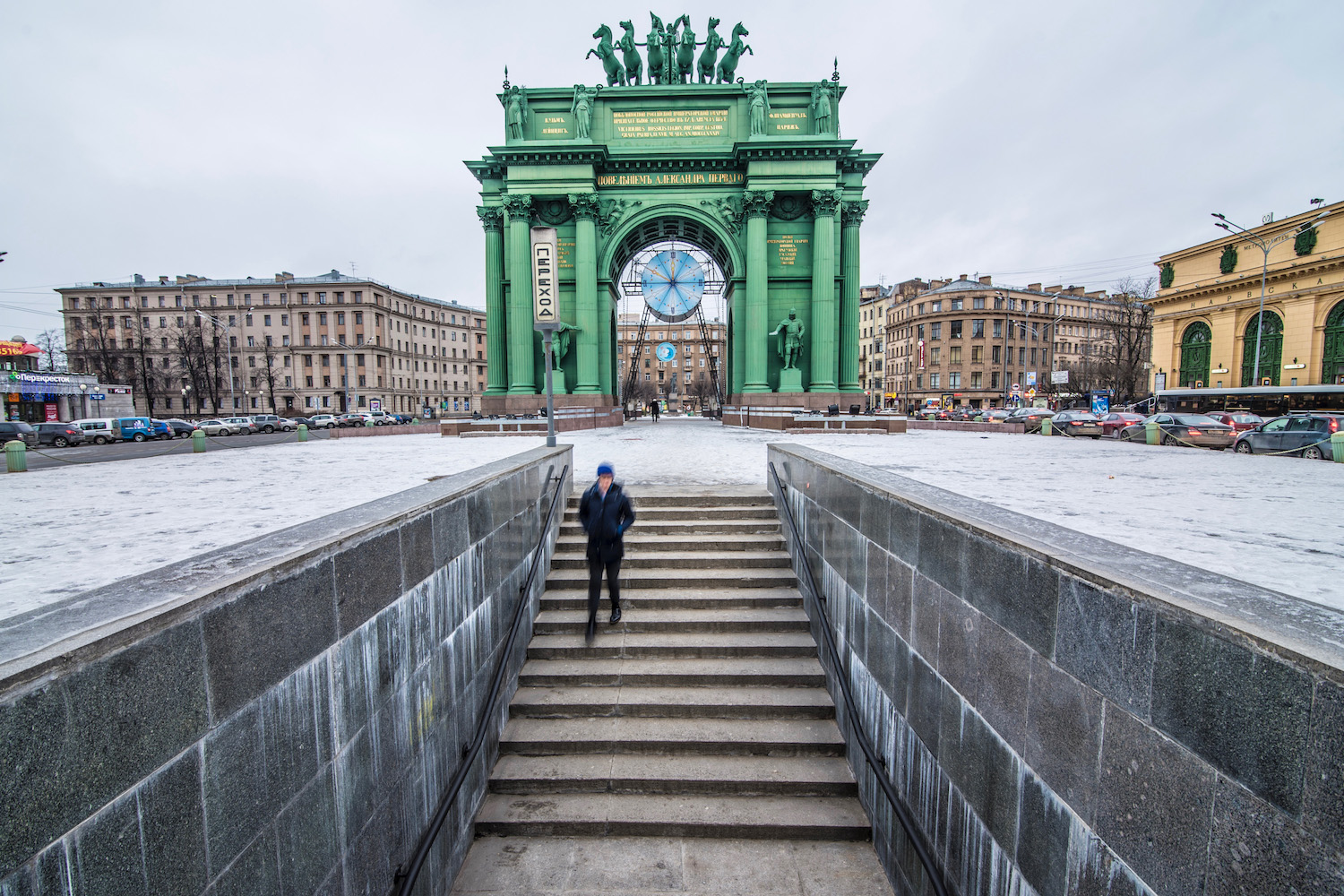 "Take a picture," the old woman working in the garderobe of the Museum of the Defense and Siege of Leningrad instructed me, then set an index card covered in Cyrillic  writing in front of me as she handed me my belongings. "And give it to someone who can translate."
I pulled my phone out of my bag. "What does it say?" I typed into the group Facebook message Dasha, Tanya and I were all still part of, then took a picture of the card and sent it.
A few seconds passed. Tanya is typing. "The gist of it is that the Siege of Leningrad lasted 900 days, ending on January 27, 1944. Pretty basic info. Surprised she took the trouble of writing it out for you."
"There wasn't a lot of English inside the museum," I replied, and put my coat on. "Miss you girls."
I realized, of course, that the date was January 27, 2017: Just as I'd arrived on the brink of a rubicon crossing, I was leaving as Russia commemorated one of its own, albeit a more triumphant one.
Actually, "triumphant" is a good word to sum up my impression of Russia.
Triumphant not like Vladimir Putin over the last vestiges of American democracy or like Stalin over traitors to the motherland or Catherine the Great over the Ottomans, but like the brave people of the city once known as Leningrad whom Russians, at least, remember not for the fact that they were made to eat house cats and wallpaper paste, but because they managed to survive behind a blockade for almost three years.
As I emerged from the building, the sort of snowflakes I wished I'd seen in Red Square falling out of the sky, a terrifying string of words appeared on my phone.
"President Trump blocks entry into U.S. by nationals of seven Muslim-majority countries," the notification from CNN read. "Muslim Ban goes into effect immediately."