Riding a balloon over the 2,000 temples of Bagan, Myanmar has been on my bucket list since 2010, when my maiden voyage to the then-pariah country ended in near-death food poisoning. As I prepared to return last January to sail through the Mergui Archipelago, organizing a balloon flight was at the top of my agenda.
I only had about 24 hours in Bagan, which meant that my sunrise balloon flight over the temples took up my sole morning there. The views from the balloon were fantastic, and so was the overall experience—so why do I feel somewhat regretful about it?
Pros and Cons of Seeing Bagan from a Balloon
Obviously, seeing Bagan's magnificent temples from hundreds of feet up is a once-in-a-lifetime, breathtaking experience. As a photographer, however, this was both exhilarating (the pictures I'll post below are pretty awesome, right?) and frustrating.
The balloon takes off, you see, such that the sun rises in front of the temples of Bagan, rather than in front of them. This means that while you can great aerial photos of them temples, you miss a lot of the great morning "golden hour" light as you fly overhead. (Of course, you can circumvent this by spending two or more full days in Bagan—I, as I mentioned in the intro, had only one!)
Another reason you might choose to enjoy a Bagan sunrise from ground-level instead of up in the air? Prices for balloon flights start at around 300 USD per person—which, if your trip to Myanmar is short, might be more than you spend during the whole rest of it!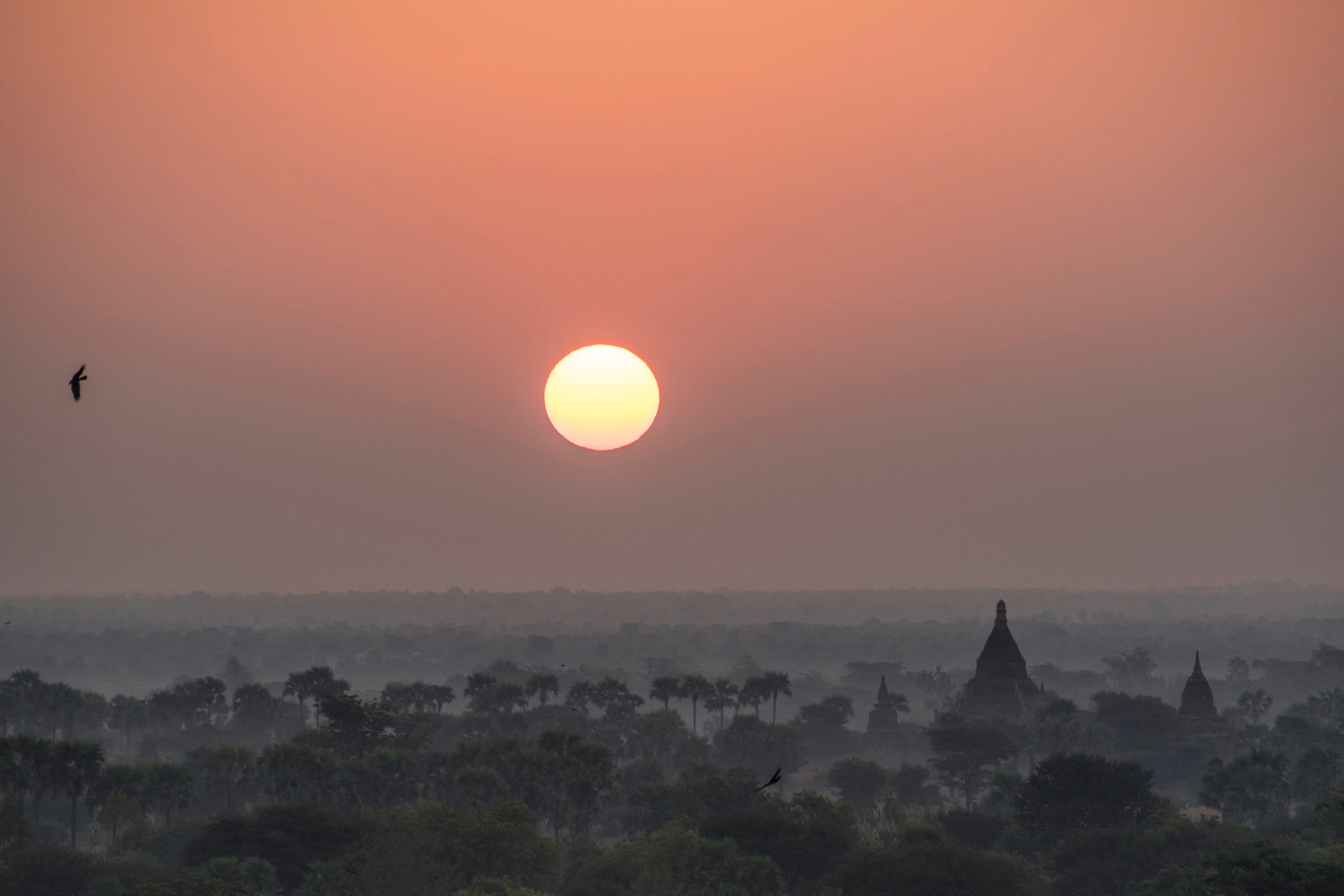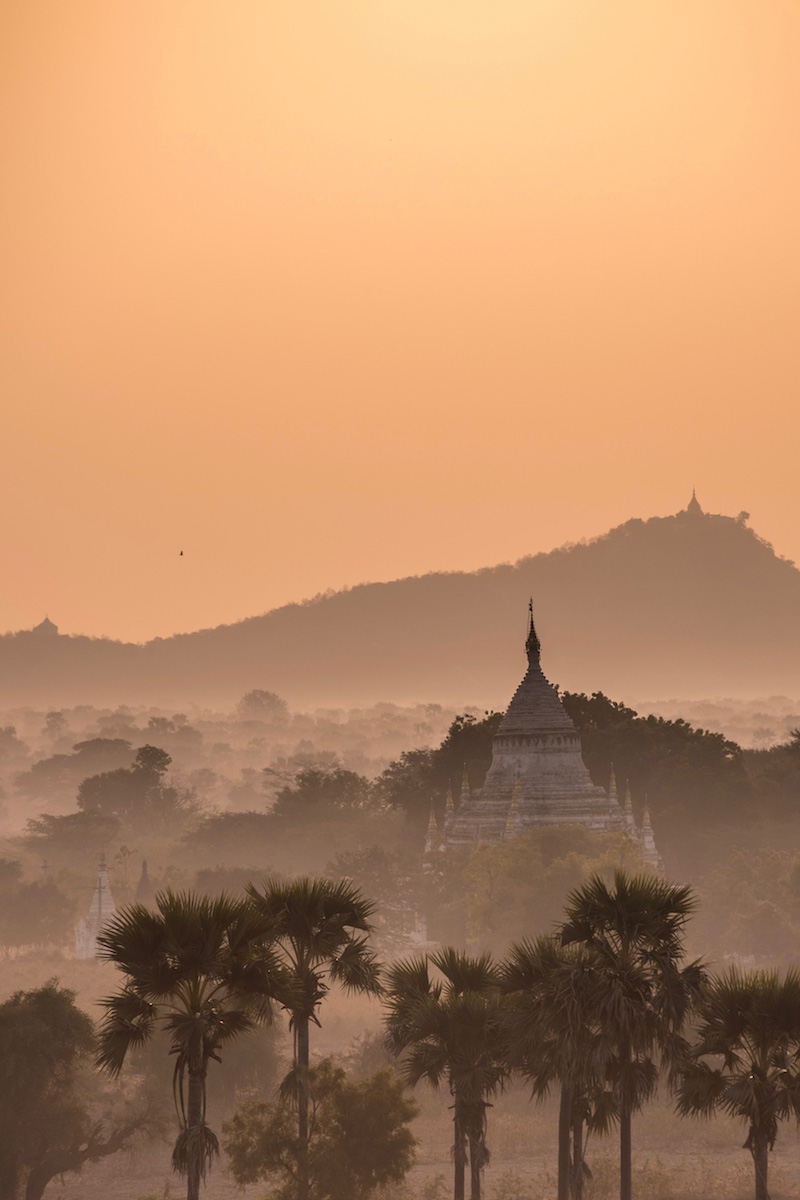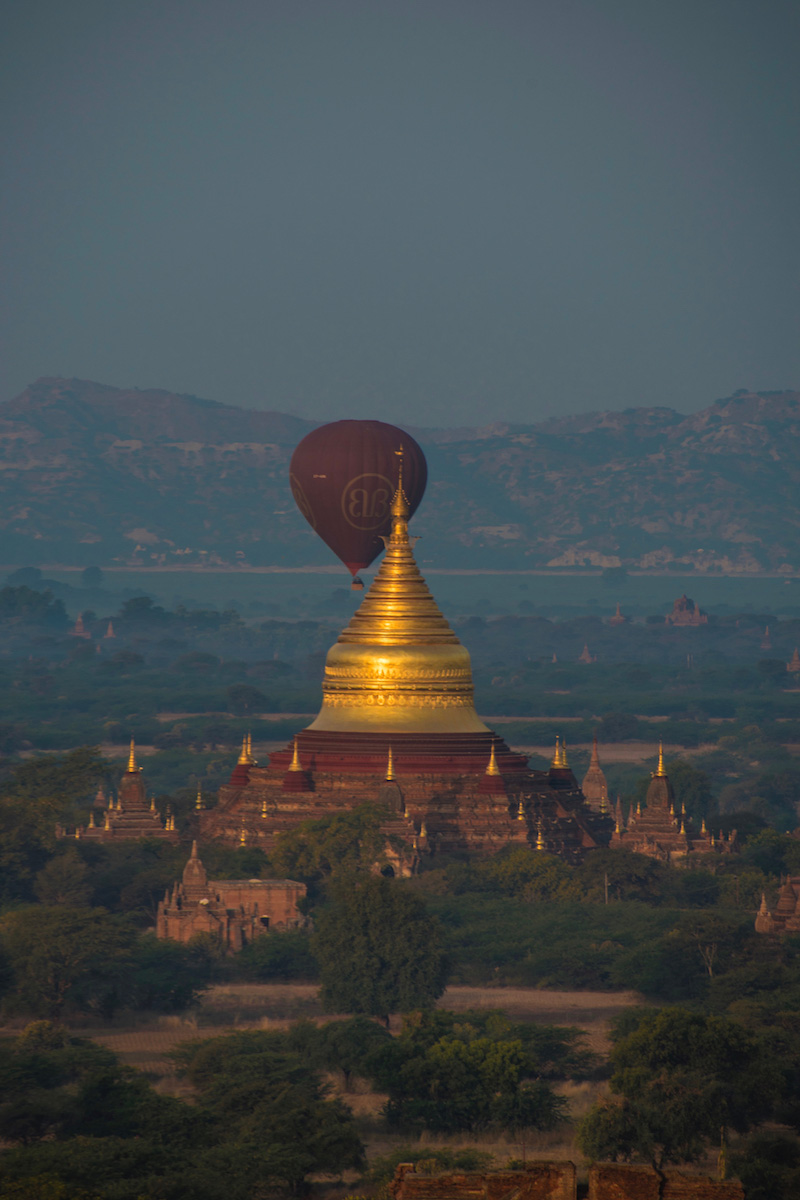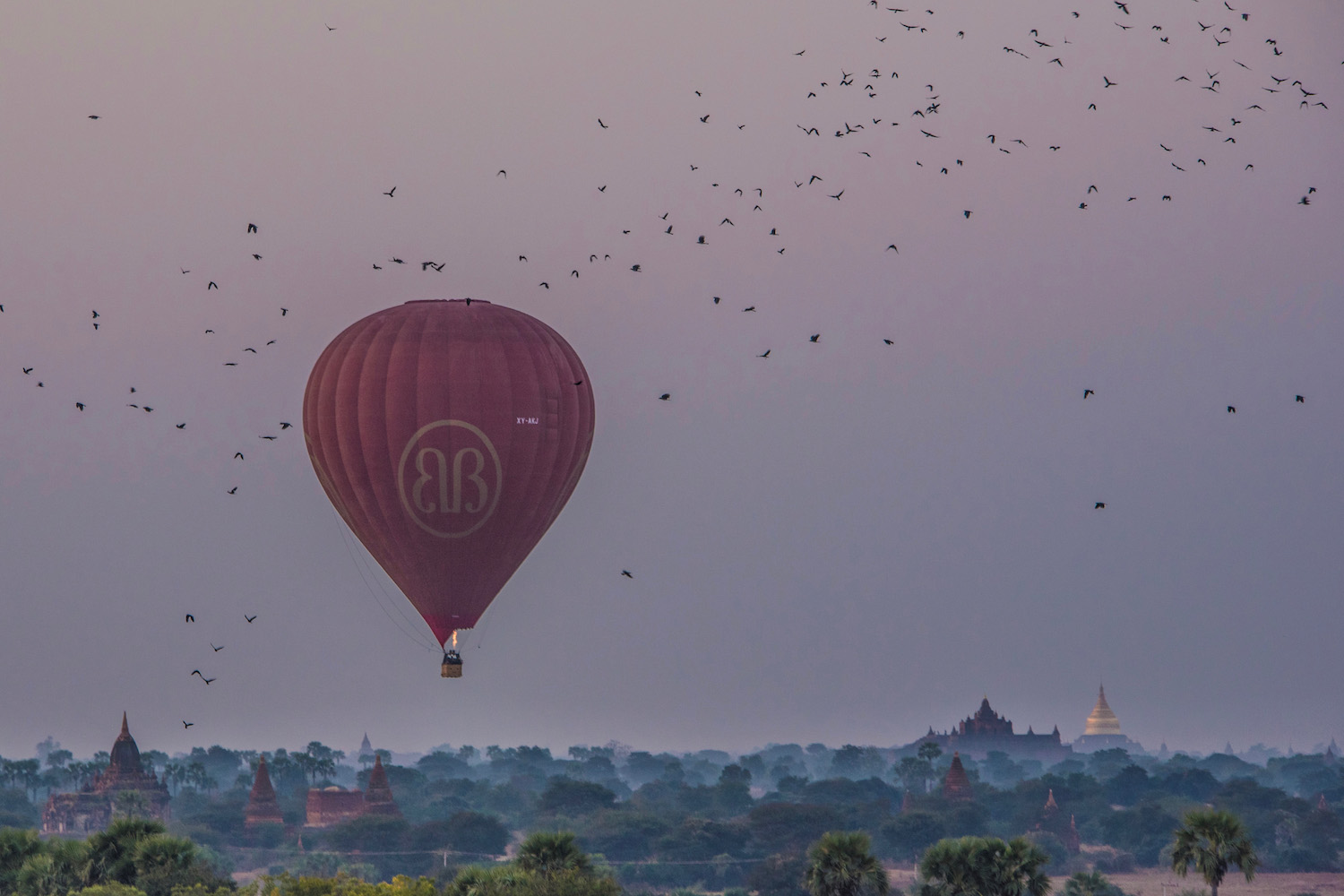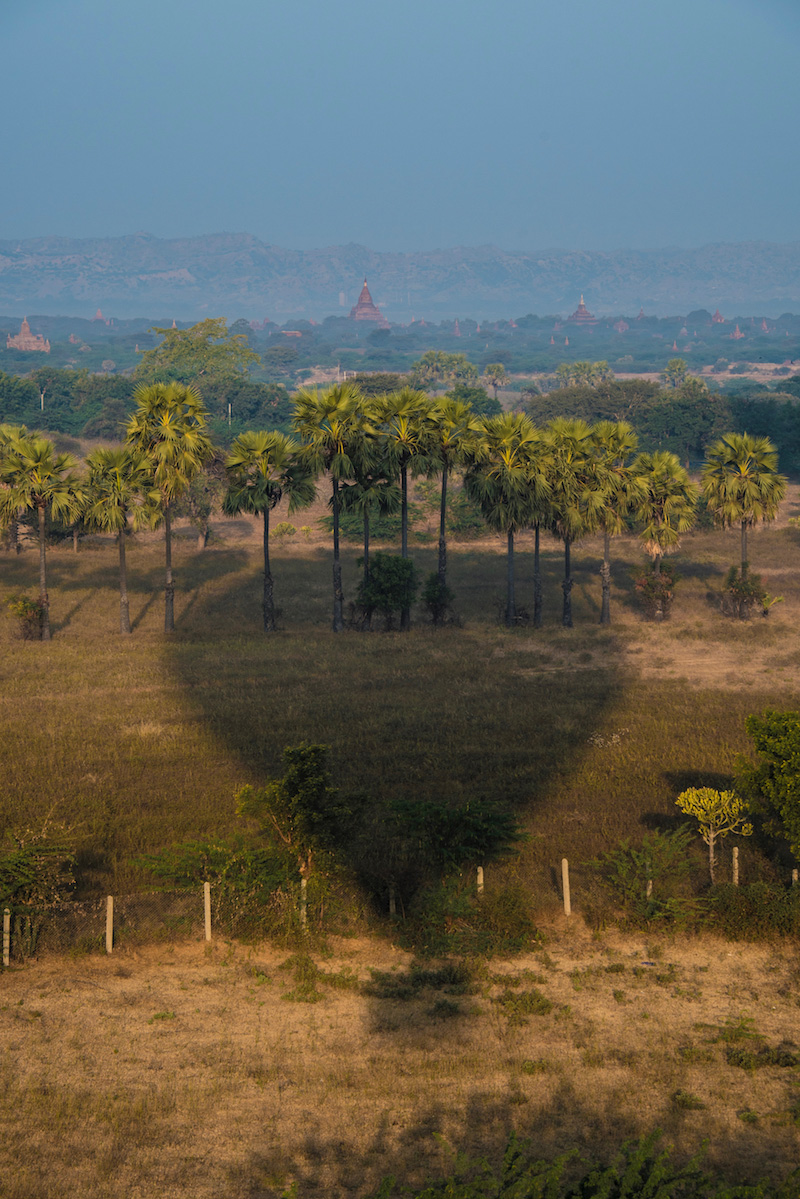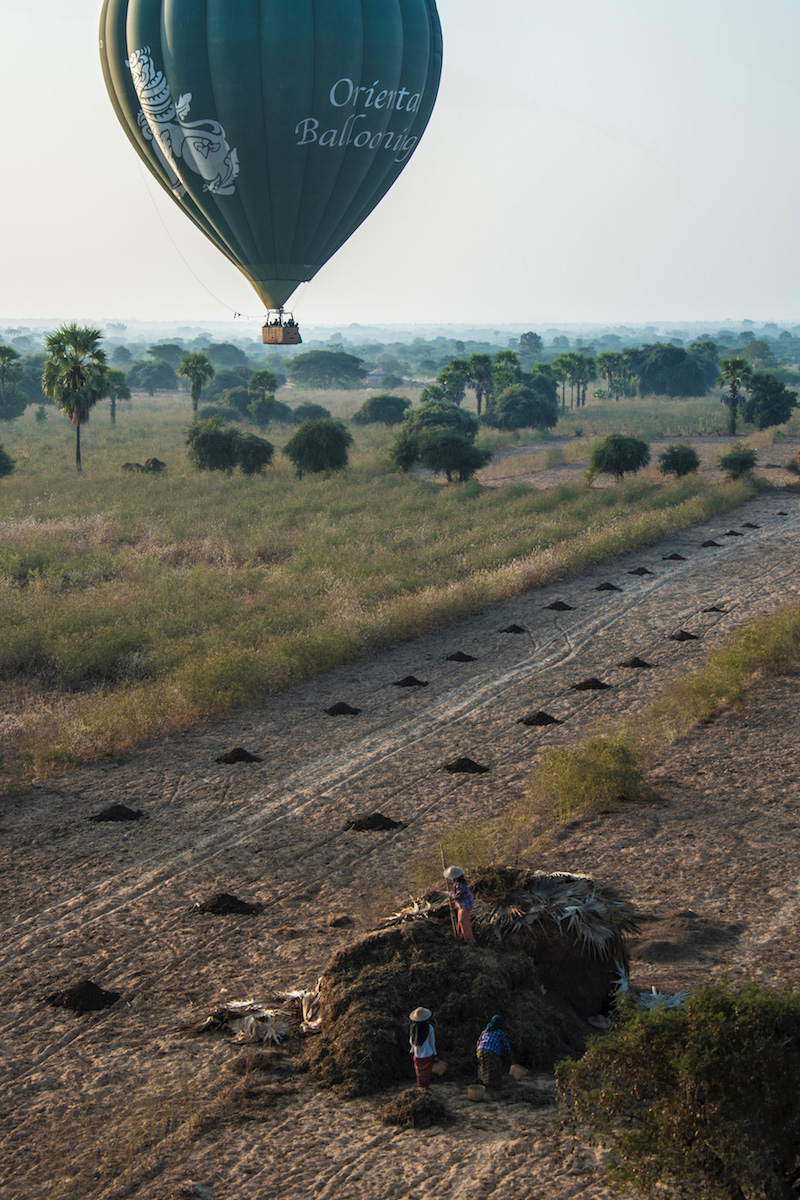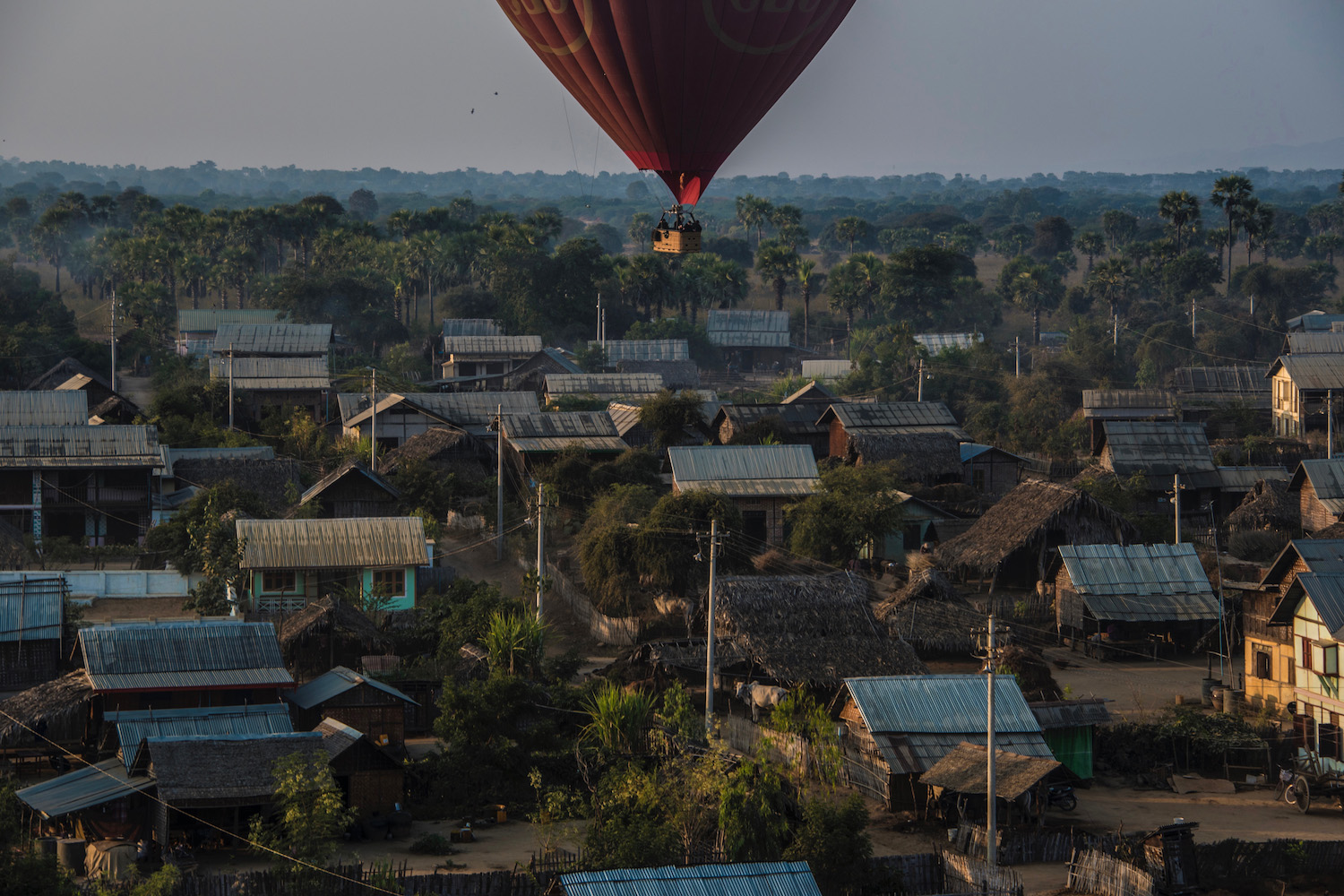 How to Choose a Balloon Flight in Bagan
I flew with Balloons Over Bagan, whose manager was kind enough to offer me a complimentary flight in exchange for a mention in this blog post. Several other companies also offer Bagan Balloon Flights namely Oriental Ballooning. Unlike most activities in Myanmar, which are best booked on the ground (and after substantial bargaining), it's best to book your balloon flight over Bagan far in advance, since space fills up quickly.
Where to Stay in Bagan
Most tourists stay in Old Bagan, the main part of the town whose bohemian vibe and high number of white faces evokes a Siem Reap or Ayutthaya of the past. However, I recommend staying in New Bagan, if only because the fabulous Manisanda Hotel is there. A boutique property built in a traditional style and with magnificent service, it's definitely not cheap by Myanmar standards, but manages to be authentic and luxurious at the same time.
The Bottom Line
Whether or not you take a balloon flight over Bagan, seeing the more than 2,000 temples that dot its landscape is a once-in-a-lifetime experience. Paired with a river boat ride from Mandalay, just up the Irrawaddy River, Bagan is perhaps the most iconic Myanmar experience you can have.