Travelers seem to like to lump all of Malaysian Borneo together, but I found the states of Sabah and Sarawak—and, in particular, their capitals of Kota Kinabalu and Kuching—to be completely different.
Indeed, it's because of all that differentiates these two cities that I hesitate to say whether Kota Kinabalu or Kuching was objectively "better." But I do think it's necessary to write this post comparing and contrasting them, if only so that you can have a realistic idea of what to expect on your own trip to Borneo.
Kota Kinabalu vs. Kuching Cityscape
Kota Kinabalu is grungy—there's no other way to put it. In some parts of the city this works, such as in the actual city center, which almost evokes what I imagine China would be like if it were more tropical. On the other hand, Kota Kinabalu's city beaches, such as famed sunset spot Tanjung Aru, are downright nasty. I didn't feel like I was in paradise there, and really never even felt at ease. (To give credit where credit was due, however, the Kota Kinabalu city mosque, which you can see pictured below, was stunning.)
Kuching, on the other hand, is not only significantly cleaner and greener than Kota Kinabalu, in terms of its city-proper, but seems to blend more effortlessly into the surrounding jungle and river scenery. I felt like I was "in" Borneo the moment I arrived in Kuching, if that makes any sense, and I certainly hadn't felt the way in Kota Kinabalu.
Things to Do in Kuching vs. Kota Kinabalu
Climb Mount Kinabalu
If you're deciding between Kuching or Kota Kinabalu and want to do something exhilarating, you've likely considered climbing Mt. Kinabalu. While it's true that Kuching doesn't have anything on this level (figuratively or literally—at more than 13,000 feet, this is Southeast Asia's highest peak), climbing Mount Kinabalu is definitely not a piece of cake, taking as much as two days depending on your route. The top even gets cold!
See a Not-So-Wild Orangutan
Another important differentiator to keep in mind when deciding between Kota Kinabalu or Kuching is the chances of you seeing an orangutan. Kuching wins in this category (specifically the Semenggoh Wildlife Reserve, which I'll explain more about in just a few paragraphs), though it's with a caveat: If you want to see wild orangutans in Borneo, Indonesia is a better bet than Malaysia.
Watch Malaysia's Best Sunset (or Not)
When I was deliberating between Kota Kinabalu vs. Kuching (which is to say before I decided to visit both), a friend (specifically, the captain of my boat in Myanmar's Mergui archipelago) told me that Kota Kinabalu had the best sunsets in Malaysia. Specifically, he recommended Tanjung Aru beach. The bad news? This beach itself is less than paradisiacal. The worse news? Sunset here was definitely not all that.
Practice Your Photography Skills
Now, when it comes to Sabah vs. Sarawak as a whole, there's no division on this front: All of Malaysian Borneo is great for photography, no matter how skilled you are (or aren't). However, if we're just talking about cities, then Kuching definitely gets the nod, with ornate Chinese temples flanked by palm trees, colorful mosques rising above muddy rivers and strange cat statues (The word Kucing means "cat" in Bahasa Melayu) all around town.
Wonder What You're Missing
FOMO is really, especially in travel. So whether you're comparing Sarawak vs. Sabah as a whole, or are looking up Kota Kinabalu to Kuching flights instead of heading back to the peninsula, the fear of missing out in whichever Bornean city you don't visit is likely to strike you. This is both in terms of attractions like the ones I've mentioned, the general vibe of the cities and hotels, such as Kuching's boutique Ranee Suites and Mandarin Hotel in Kota Kinabalu.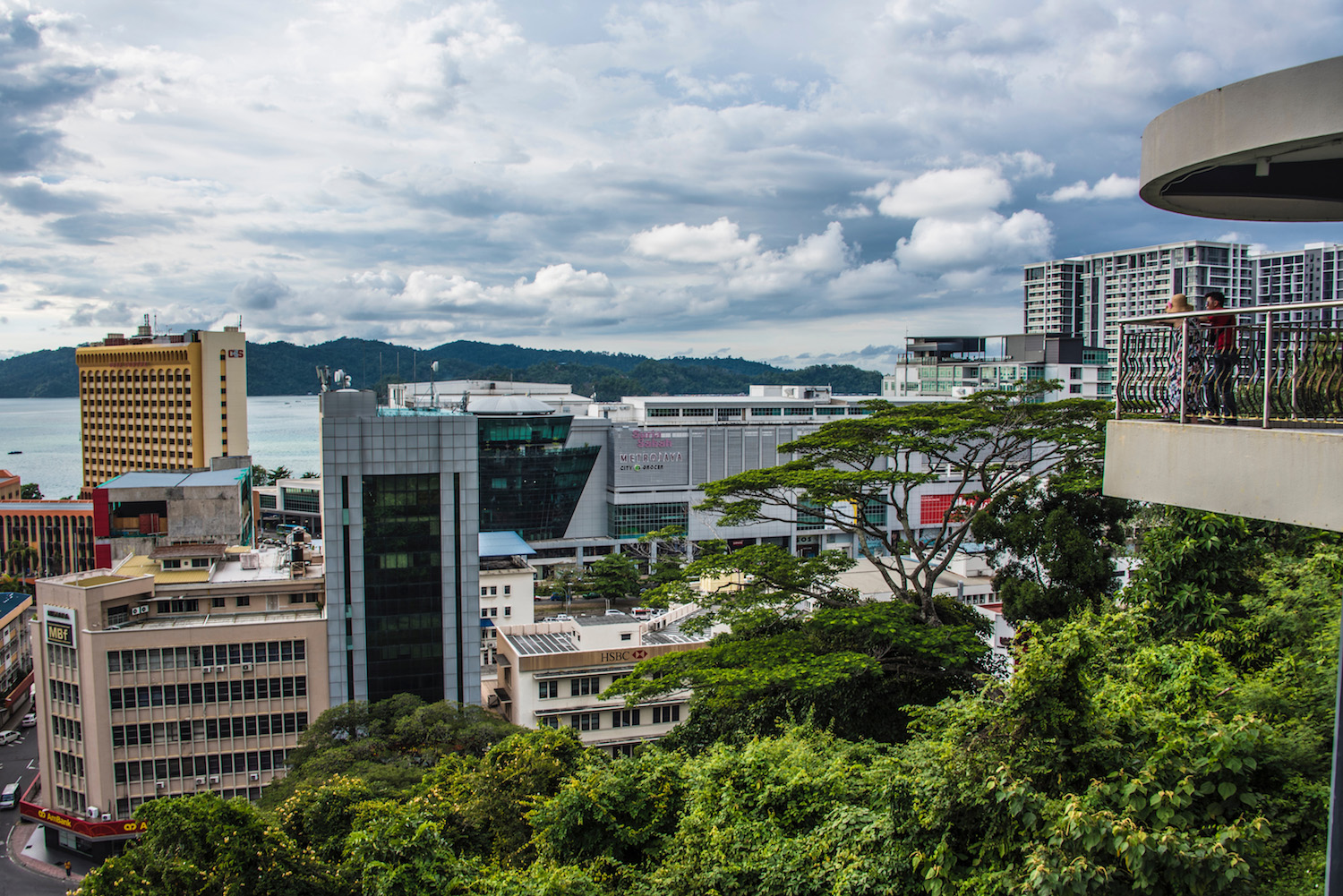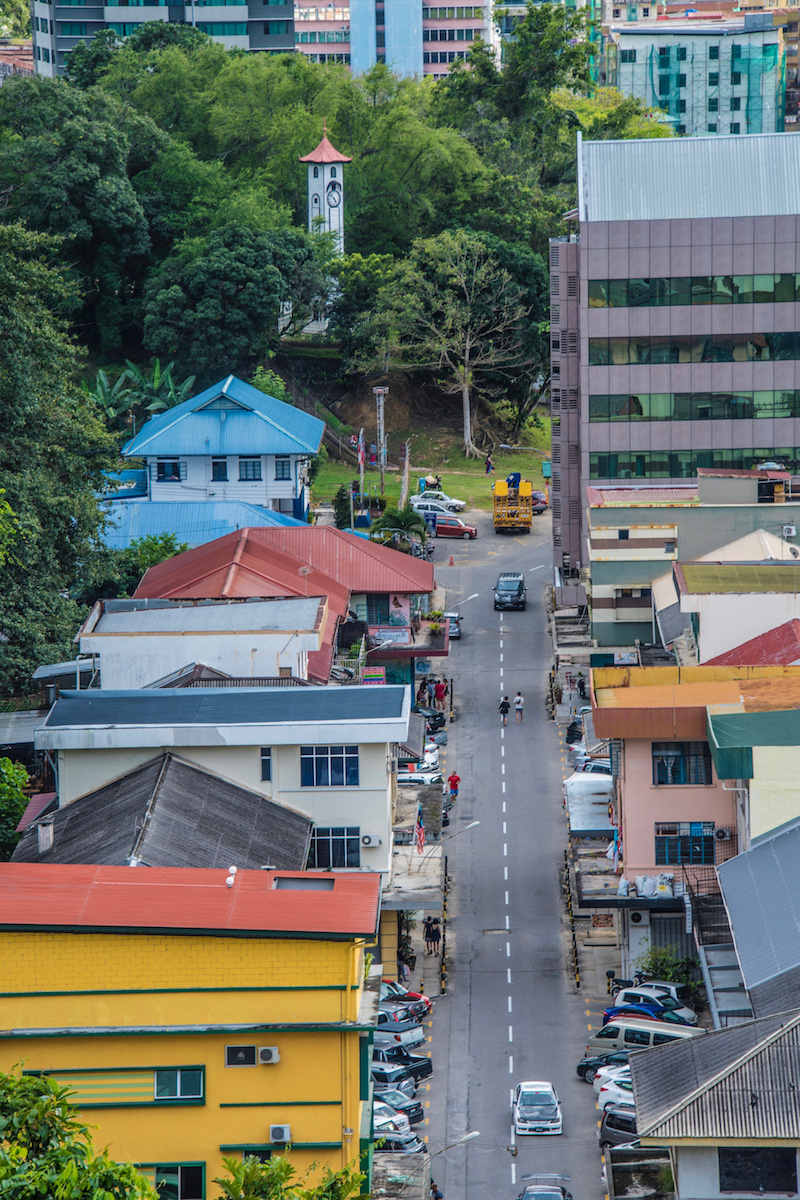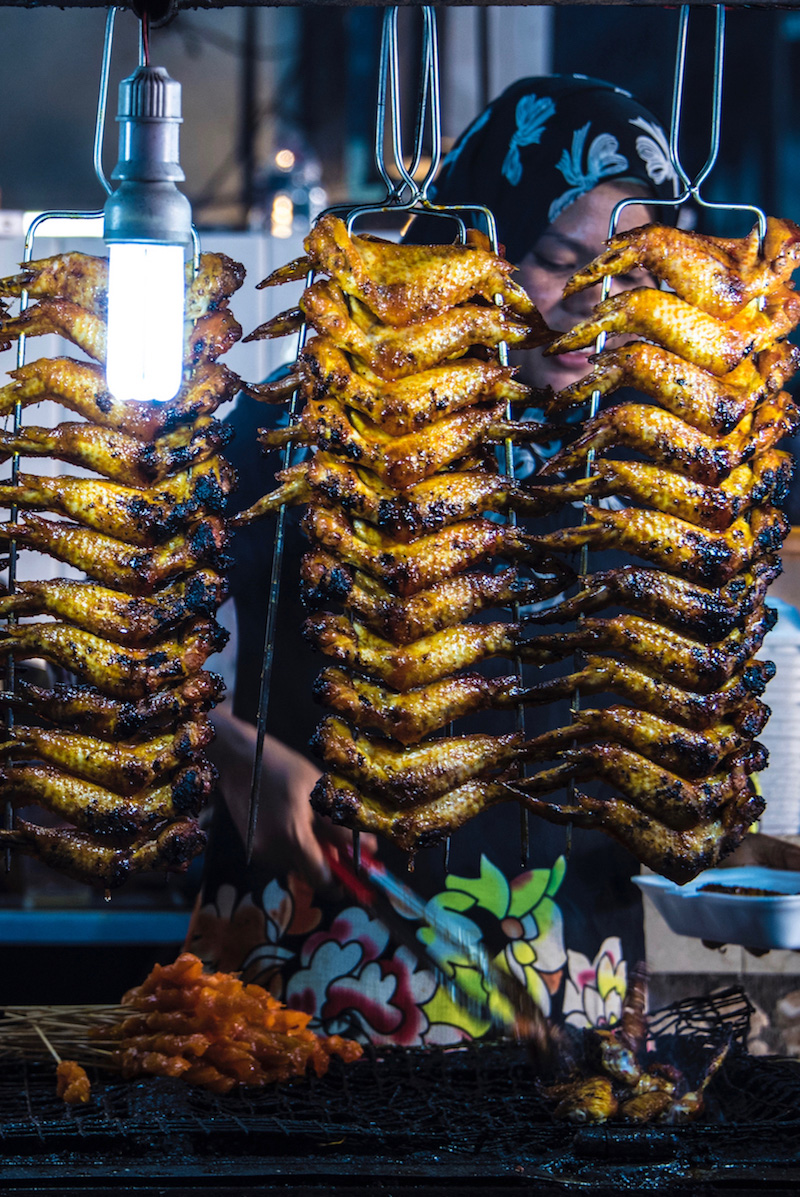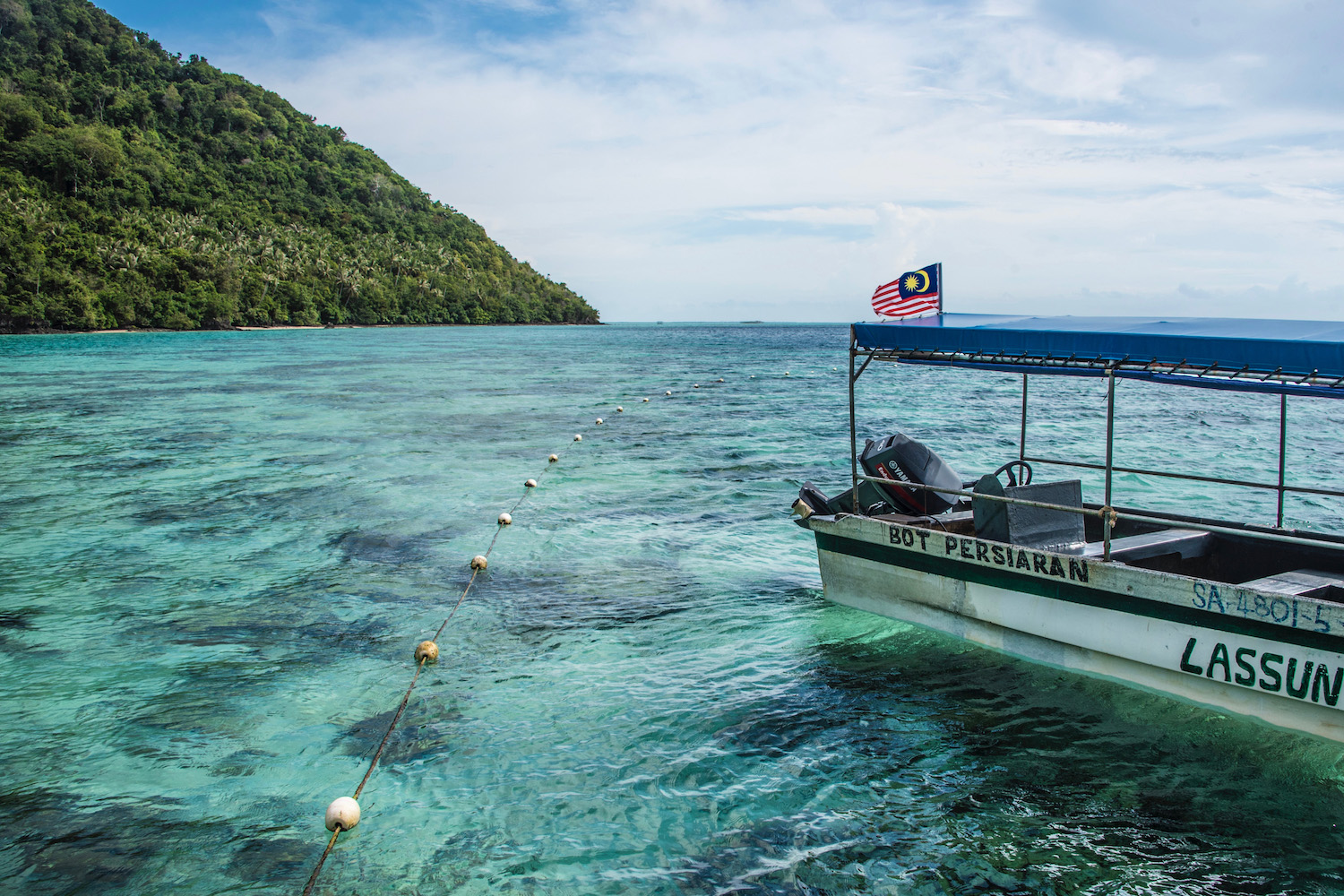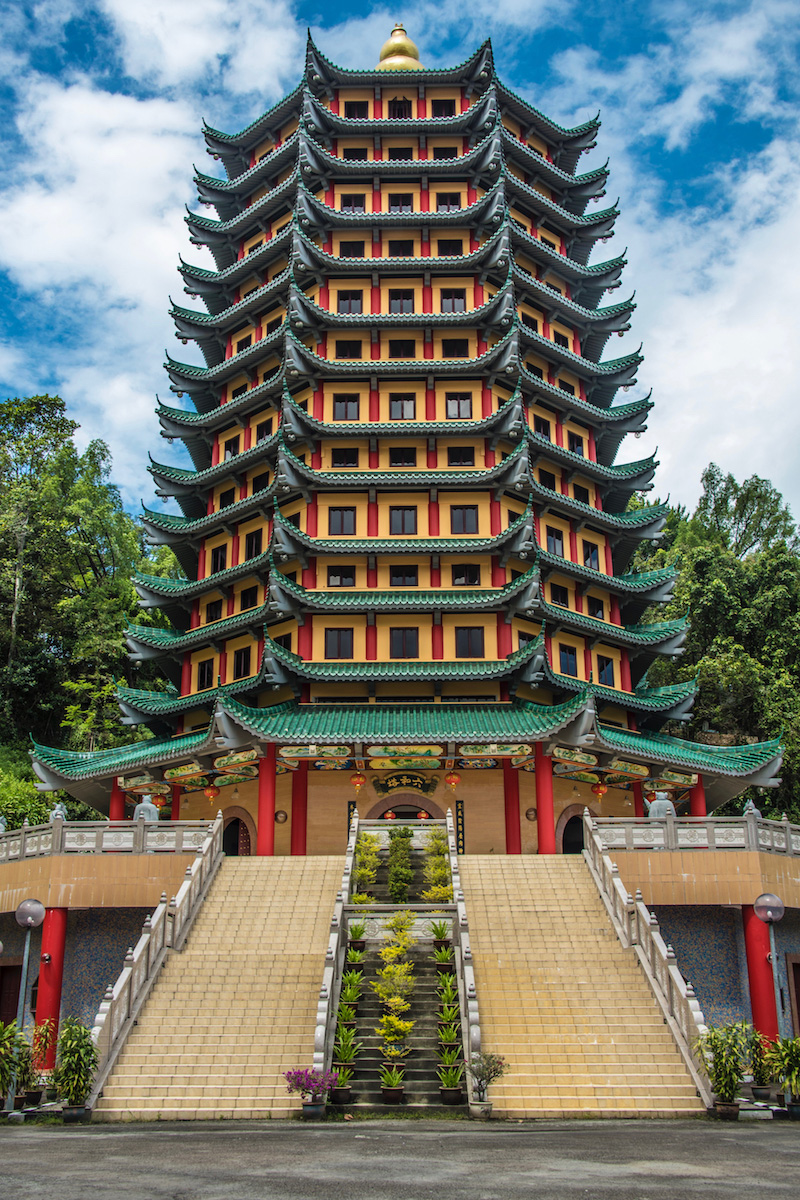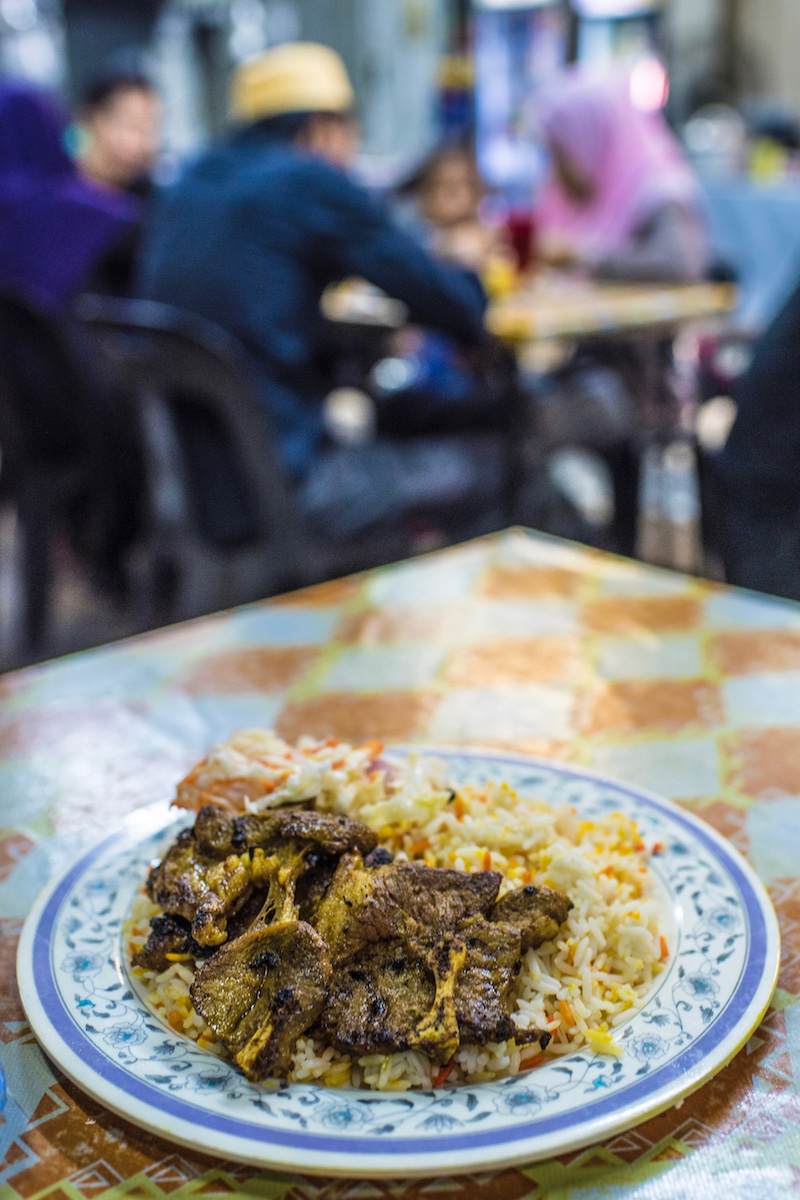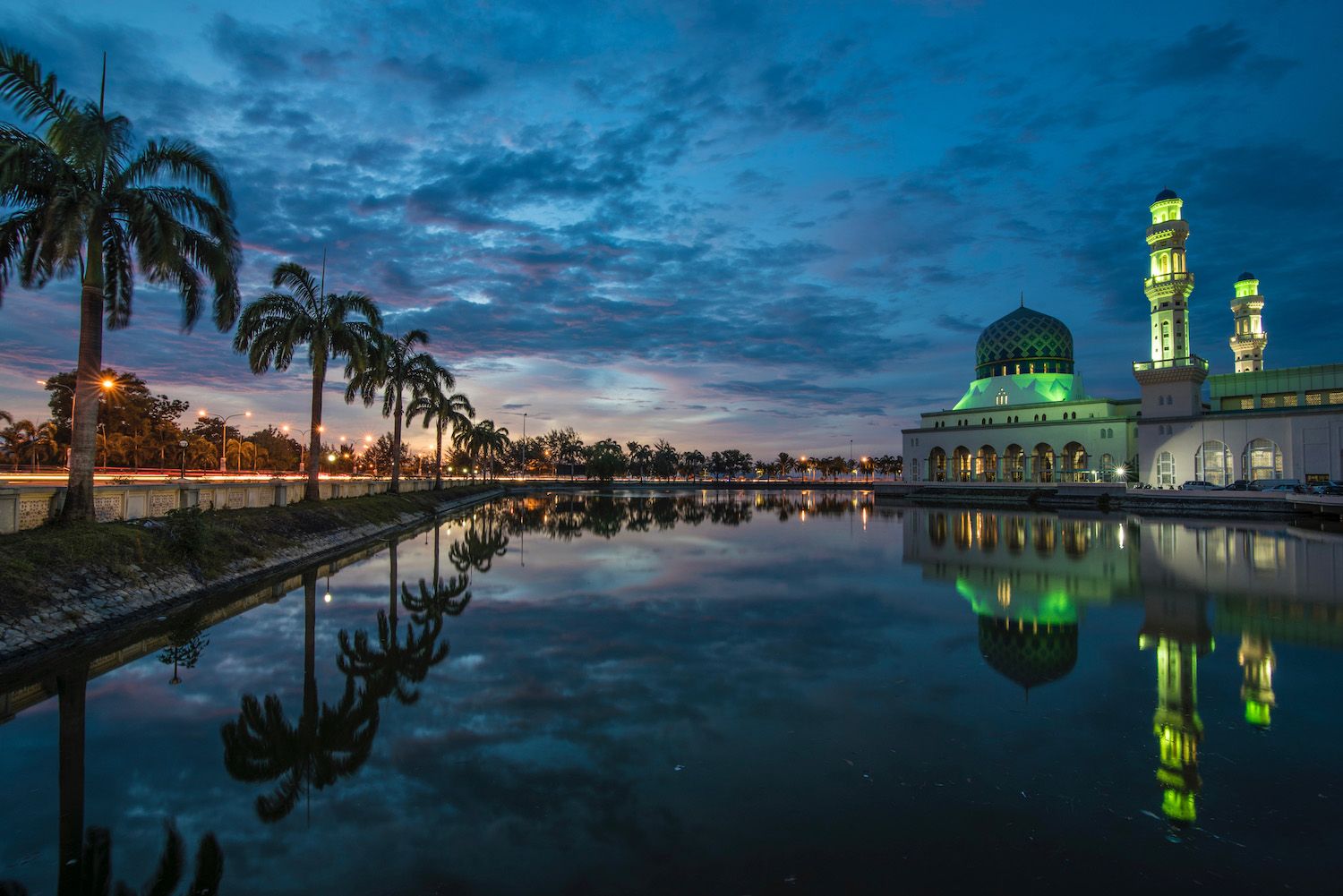 Activities Around Kota Kinabalu and Kuching
Kota Kinabalu is within day-trip distance (well, sort of—I managed to fuck it up) of one of the best islands in all of Malaysia, Bohey Dulang. Beyond this, there's the Tunku Abdul Rahman Marine Park (islands that are closer to the city, but less exotic) and Mount Kinabalu, which is arguably Borneo's most famous attraction.
Kuching's two star excursions are the Semenggoh Wildlife Reserve, which is home to a population of orangutans currently being rehabilitated, and Bako National Park, a destination that's unfortunately better for hiking than it is for swimming—the water is turbulent and, I imagine, full of jellyfish. ON the other hand, these attractions are both within Ubering distance of Kuching's city center, which has to count for something.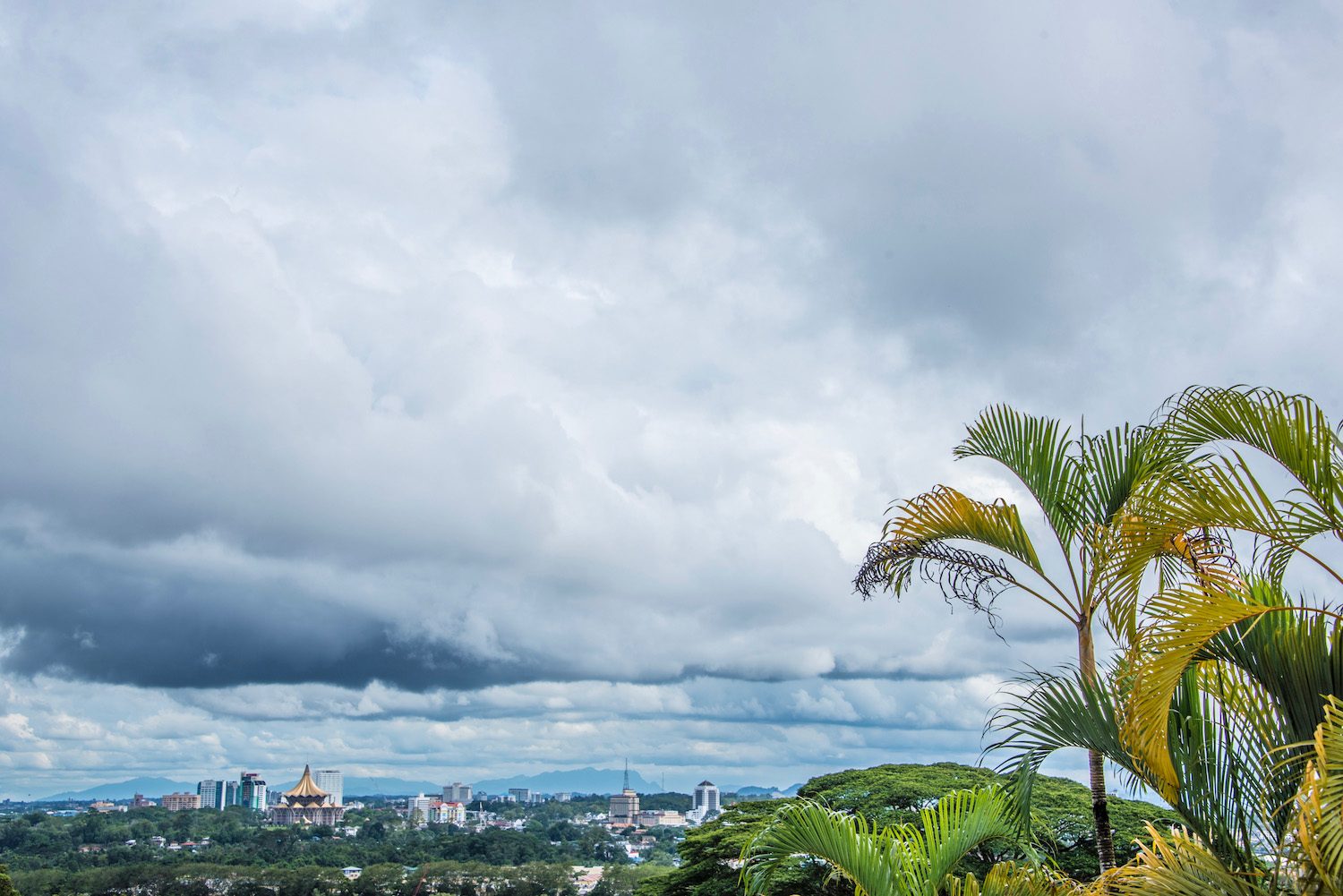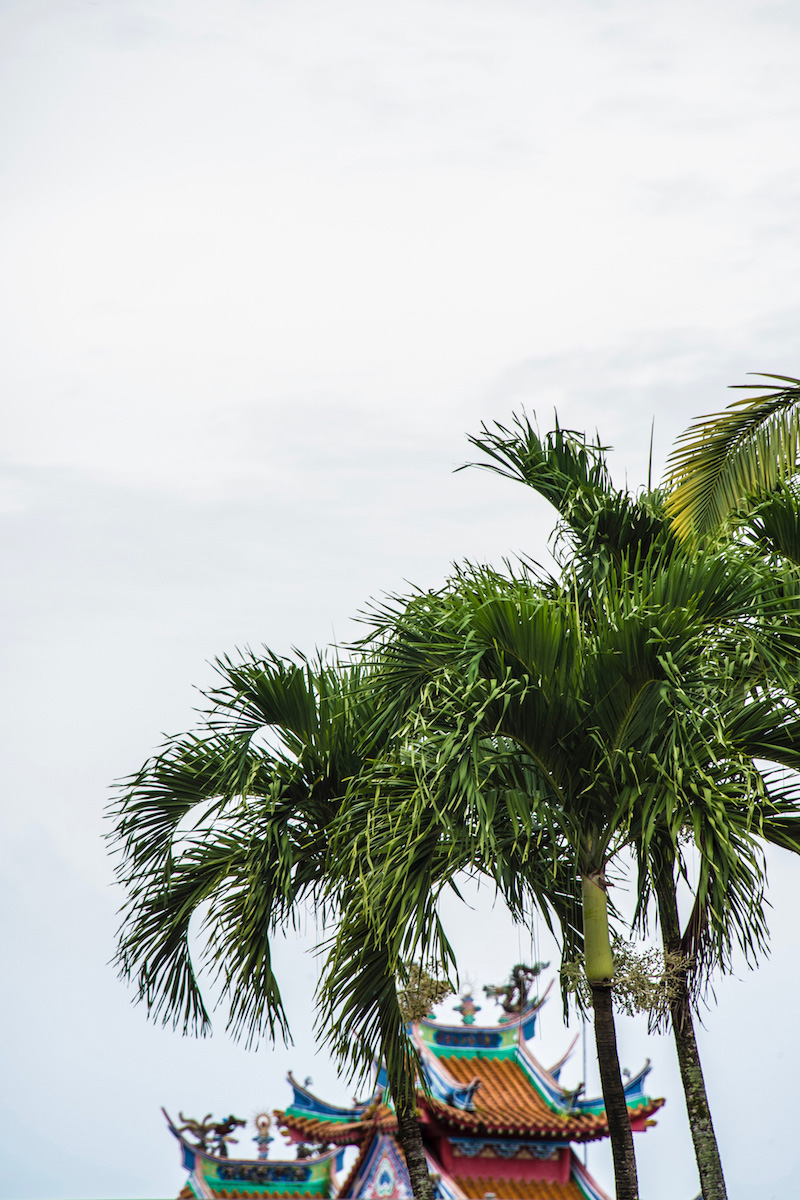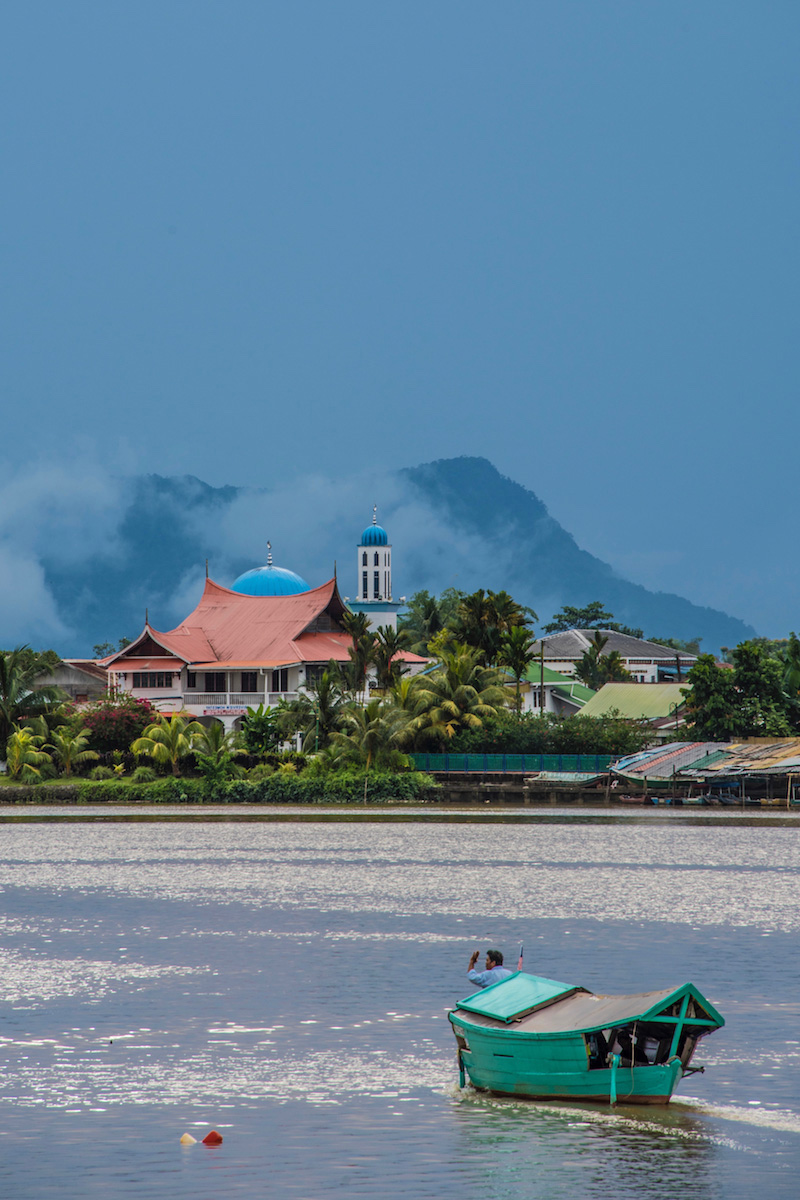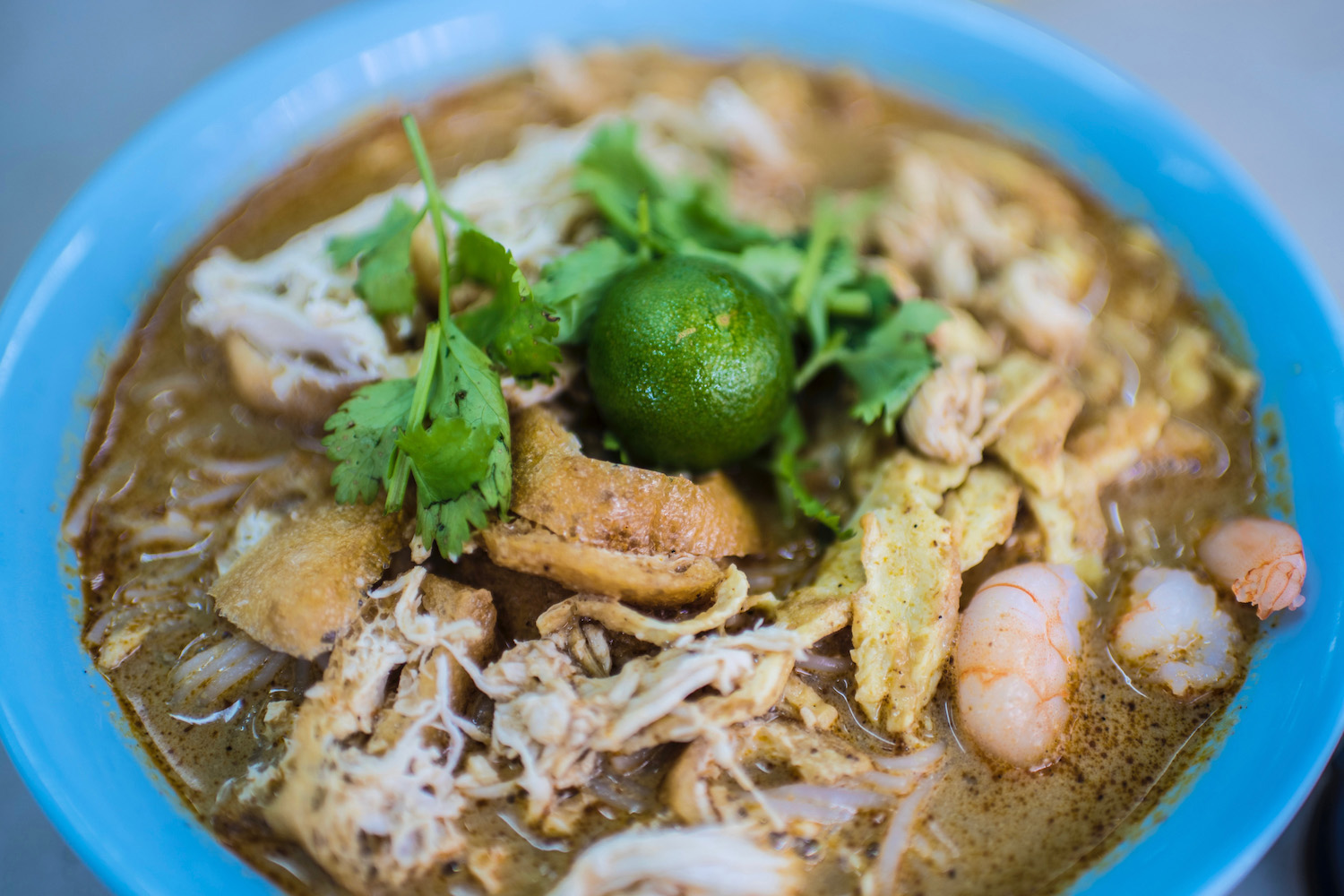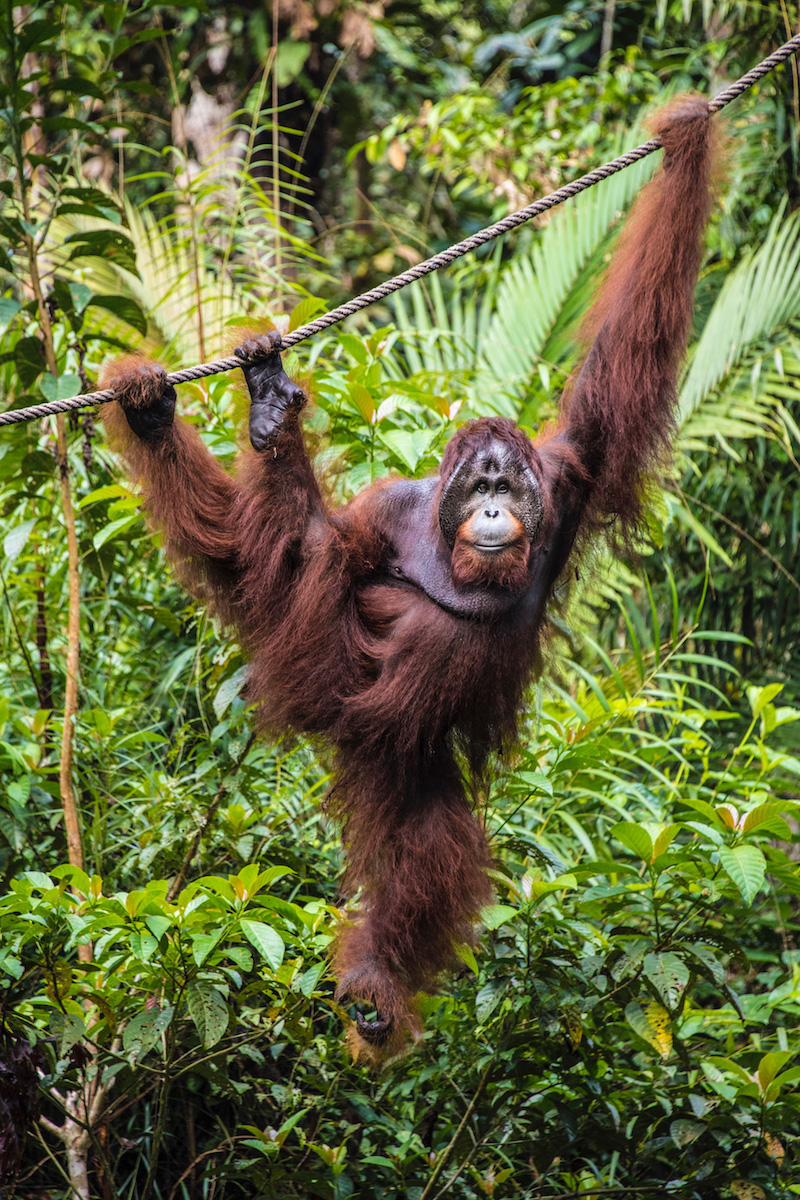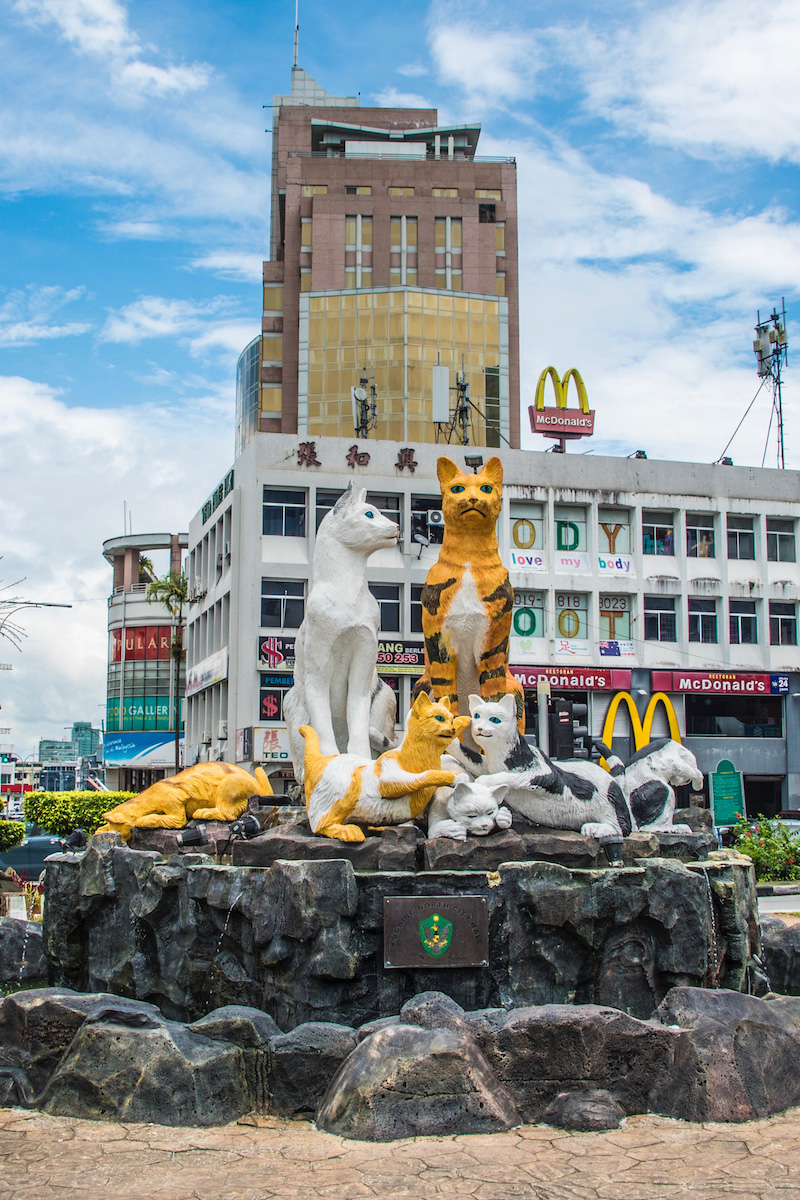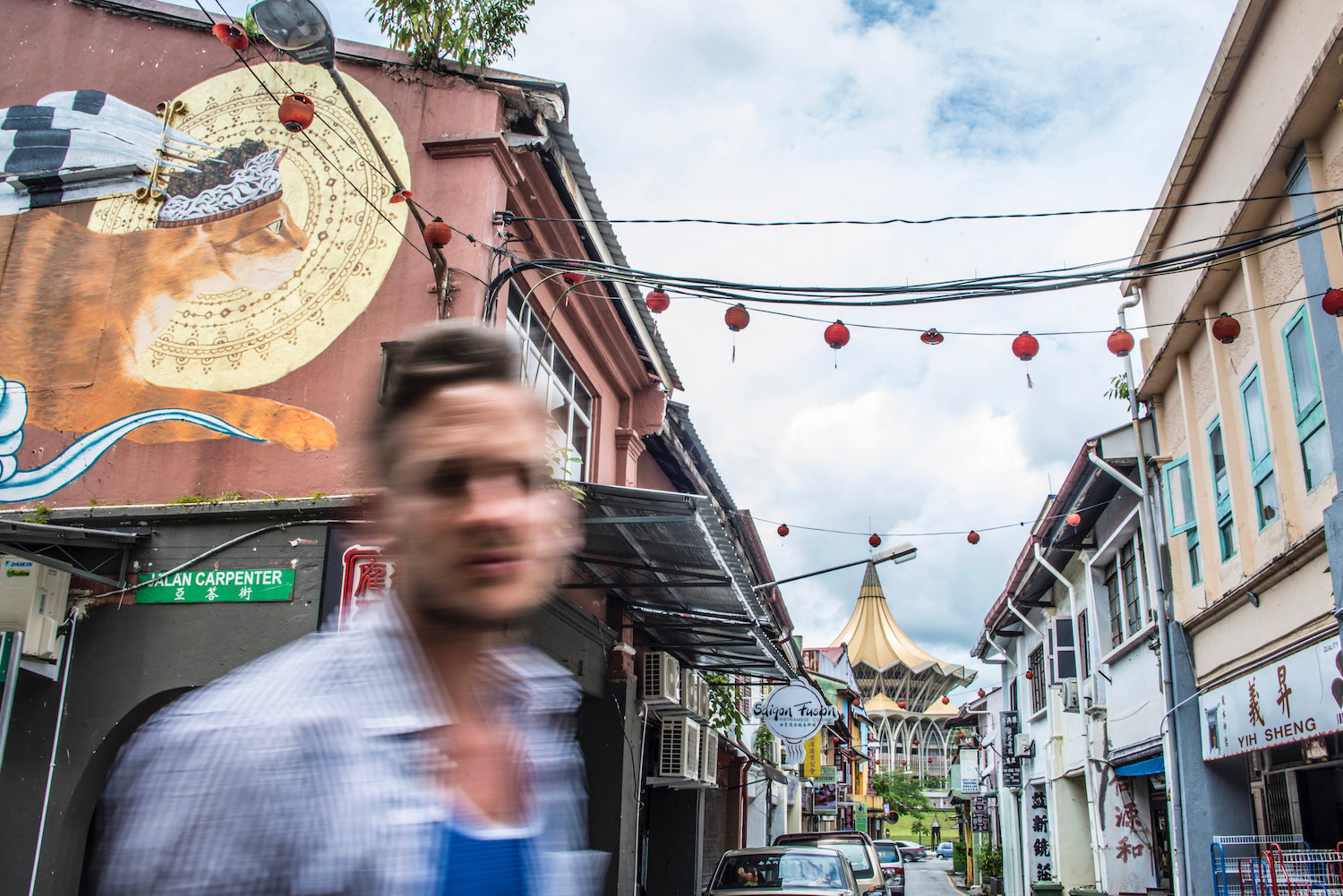 Sabah Vibe vs. Sarawak Vibe
Like Kota Kinabalu, I found Sabah to be a generally grungy-feeling state, which surprised me. Kota Kinabalu is the largest and wealthiest city on the island of Borneo, so I expected that state of which it's the capital to have achieved a level of development close to that of the Peninsula, even though I was under no illusions that KK would be as nice as Kuala Lumpur.
Sarawak, at least what I saw of it, seemed very much in line with what I saw in Kuching: A clean, green state that actually "feels" like Borneo. I unfortunately didn't make it to Bario, the home city of my friend Lilian (whom I wrote about in my Hong Kong essay last year), which is supposed to be the highlight of Sarawak. Next time, perhaps on the way from Kuching to Kota Kinabalu!
Other FAQ About KK vs Kuching
How far is Kuching from Koto Kinabalu?
Kota Kinabalu is separated from Kuching by a distance of around 1,000 km, which requires a road journey of no less than 19 hours. The best way to travel between the two cities is to fly via AirAsia or Malaysia Airlines. The one-way flight between the two cities takes around 90 minutes.
Is Kota Kinabalu in Sarawak?
No, Kota Kinabalu is in Sabah, the easternmost and largest of the two states that make up Malaysian Borneo. The capital city of Sarawak is Kuching, which I've also spotlighted in this article.
What is the best in Sabah?
The most famous attraction in Sabah is Mt. Kinabalu, which rises above the city of Kota Kinabalu. Other attractions in Sabah include Semporna, which is famous for its beaches, and Sandakan, which is home to an orangutan sanctuary.
The Bottom Line
Can't decide between Sabah or Sarawak? Both Kota Kinabalu and Kuching have their charms, but to me there's no question that Kuching is objectively the "better" of the two cities. Likewise, while I think there's merit in visiting Sabah and Sarawak during your trip to Malaysia, Sarawak "feels" manifestly more like Borneo, which is something I imagine you'll agree with as soon as you arrive.