It might sound cliché, but one of my proudest inanimate travel items is my passport, my tore-up, beat-down passport. For seven years now it has accompanied me on literally all my trips — and it certainly bears the scars of frequent international travel.
Although I'm going to attempt to have extra pages added to my passport, I have a feeling that my request might be denied due to the condition of the document. If this is the case, the State Department will force me to apply for a new passport.
Just in case this happens — I'm paranoid that if it does, my current passport somehow won't be returned to me — I've taken photographs of all my passport pages, which I'm going to narrate here for anyone who's interested. Oh, and identity thieves? I concealed all instances of my passport number, so nothing here to see for you.
The first section of my passport is also where my first stamp is: From when I arrived in the U.K. in 2005, on the right side. Also on this page are both of my Philippines stamps, as well as my exit stamp from Chile. Notice that my Australian exit stamp has "Did Not Depart" stamped on top of it? That's because my United Airlines plane failed to take off my Sydney the day I was supposed to leave. D'oh!
The second section includes an exit stamp from the United Arab Emirates, as well as one from the E.U. Also in this section is my Myanmar visa — I detail how you can get your own Myanmar visa in another article — and both of my Myanmar stamps.
The third section is quite full, as you can see. In this section are the Lebanese stamps that got me in trouble when I tried to travel to Israel from Jordan by bus. Other items of note are a few Malaysia stamps, my Singapore stamps, a set of Thailand stamps and two stamps permitting me re-entry into the U.S.
In many ways, section four is where my life as a "traveler" began: It contains both my India visa and all of my India passport stamps. As you may or may not know, India was the first "out of the way" place I visited, back in 2009. Need an India visa? Click here to learn how you can get one.
Section five contains one of the many Chinese visas to be found in my passport, as well as the stamps from both the first time I entered and left China. Incidentally, this Chinese visa is the initial "Z" visa that granted me entry to China. Below this are the Thailand stamps from my third visit to the land of smiles and another U.S. re-entry stamp. The fact that the last stamp is here is interesting: It's the stamp I got exiting the E.U. at the end of my huge heading-home-from-China trip. This section encapsulates a very important chapter of my travel history.
Section six isn't terribly exciting. It contains a couple China stamps, the Hong Kong stamps I got when I visited Hong Kong to get a new China visa and a stamp permitting me re-entry into the U.S. It's also here where the first extra page supplement was inserted into my passport.
Section seven contains only my Vietnam visa. Vietnam is one of only a few countries in Southeast Asia that require U.S. citizens to obtain a visa before traveling there, the others being Laos and Cambodia.
Section eight contains another stamp from the United Arab Emirates, a stamp from the E.U. and my visa for Laos. I got my Lao visa in Hanoi, just before I traveled from Vietnam to Laos by land, a harrowing experience you can read about here.
Jordanian immigration authorities took a liking to section nine when I visited the Hashemite Kingdom in September 2010, so it came as a shock to me when Argentina placed both of their stamps in this section.
Section 10 is completely dominated by South America. The first item of note in this section is my Bolivian visa, a ridiculously expensive document required to enter a ridiculously cheap country. Need a Bolivia visa in Peru? I got you covered. Both of my Bolivia stamps are here as well. Also here is my Brazil visa, which I obtained in Buenos Aires.
The most interesting thing about section 11 is that both of the E.U. stamps here are from Portugal and the two stamps above them are from Brazil, probably the most important um, anything in Portugal's history. The second half of this section is all about Egypt: the Egypt visa I obtained in Eilat Israel and all of my Egyptian passport stamps.
Section 12 is one of only two sections that is basically blank. The lone stamp here is the one that permitted me re-entry into the U.S. after my second-to-last trip.
Section 13 is the only completely blank section left in my passport. Interestingly it bears my initials, R.S. Pretty gangsta, huh?
The stamps I got when I entered and exited Morocco are location in section 14. The section is also home to my last China stamp and to the stamp I got when I exited Australia. Like, when I actually exited.
Section 15 is China city. The first item of note here is the China visa I got in Hong Kong; It was to replace the one-month visa on the left, which the immigration department issued me when they cancelled my residence permit.
The end of China, as far as my passport is concerned, is section 16. Here you'll find my Chinese residence permit, which was cancelled when I quit my job teaching English for EF China. Womp womp.
Last but not least is section 17. First up in this section is my Cambodia visa, which I obtained when I traveled by train from Thailand to Cambodia. Both of my Cambodia stamps are also, appropriately here, as are the Thailand stamps I got exiting and re-entering Thailand from Cambodia. The final item in my passport is a visa from Turkey, as well as the Turkey entry stamp.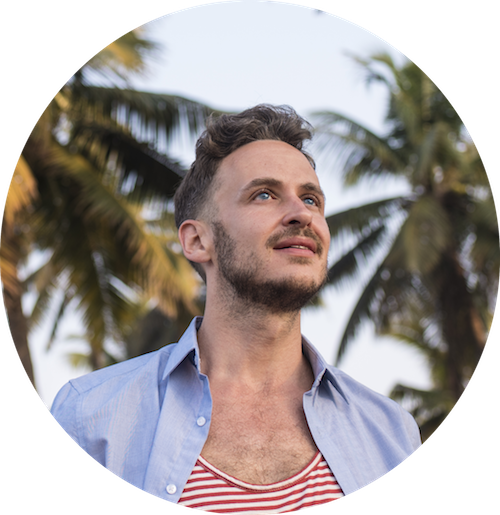 informs, inspires, entertains and empowers travelers like you. My name is Robert and I'm happy you're here!