I'd read that Guvano Beach, an infamous nude beach near the village of Corniglia in Cinque Terre, Italy, would be difficult to reach, so I was surprised by how conspicuously it was labeled – even if said label was a poorly-done graffiti – on the way down to the sea from the town center.
Within just a few minutes of finishing my lunch, in fact, I had arrived at the entrance to the passageway all the resources I'd consulted said would take me to the beach, an abandoned railway tunnel with a fresco depicting nude sunbathers above it. That's it? I laughed cockily.
And then the last rays of light disappeared behind me.
I did my best to ignore my fears that the tunnel might not end, or that dangerous creatures lurked within it, and to keep my balance in the pitch blackness. I fiddled with my phone, trying to remember how to use the camera's flash as a light, but ended up admitting defeat.
Part of me was relived when I saw a bright light rapidly approaching behind me, but the other part was terrified – the odds of the person carrying the light being someone unwholesome seemed rather high, given that I was again en-route to a shady beach through an even shadier tunnel.
Thankfully, the owner of the flashlight, a greying man who barely spoke English, seemed intent only on making sure both of us made it out of the tunnel alive.
He wasn't particularly my type – and to be sure, after having a fat-filled panini, I definitely wasn't going to be picking anybody up at Guvano Beach – but I couldn't help but think he knew where da honeyz were, so I followed him.
Sure enough, the first sight I saw, after climbing over jagged rocks for about 10 minutes, was a pair of chiseled, bronzed bodies, each with its own set of impressive-looking genitals. I was initially excited, maybe a bit turned on, but the closer I got to the couple, the more apprehensive I became.
Calm down, Robert, I reassured myself, as I removed my left shoe and then my right, followed by my shorts, my underwear and then my tank top. Men much more attractive than those have seen you naked, and never made any fuss about it.
My anxiety remained high, even after an hour alternating between burning my skin on the hot, black rocks, and cooling off in the emerald Mediterranean, but before I could meditate on it, the older, balding man who'd sat down next to my stuff while I was swimming began chatting me up.
"You very nice," he said, opening his legs at a bit too wide of an angle for me to believe it was simply for comfort. "Your name?"
I tried not to jump to conclusions, even as he began rubbing himself. "Robert, and you?"
"Francesco," he grinned widely. "You very nice."
My usual inclination would've been to continue making small talk, in spite of how minimal I imagined Francesco's English skills to be based on our initial exchange. But something about the energy he was emitting made me uneasy, so I kept my lips zipped, and did my best not to seem flustered.
And I was definitely flustered. You willfully came to this beach and stripped your clothes off – you put yourself out here, I reminded myself, trying to combat my childish, self-righteous tendencies. But on the other hand, he's practically masturbating. You know what to do!
And so, tail between my legs, I threw my clothes on as awkwardly as I had taken them off and, without so much as properly tying my shoes, began scurrying away from the beach I'd been so eager to visit just hours before.
Then, a voice from below.
"Do you speak English?" The man, half of the couple I mentioned a few paragraphs up, had a smile a big as his…well, you get the idea. I nodded and sat down next to him. I introduced myself to the couple, and within a few minutes I was sprawled out on the rocks naked again.
I would be lying if I said I didn't feel like an asshole whenever Francesco, no longer aroused and lying just a couple hundred feet away, looked over at me. But my new friends, who were both funnily enough named Mark, assured me that was neither necessary nor productive.
"There is nothing wrong with saying 'no,'" the first Mark, seated just next to me, reminded me. "It's nice that you want to be polite and all, but he was clearly attempting to prey on you."
His partner agreed. "It's kind of sad actually. I mean, the gay world is cruel to all of us, let alone people who've lost their youth and their looks. But that's not your problem."
I spent the rest of my time with the two Marks, who were on a vacation for the first one's birthday, explaining my blog and lifestyle to them, picking their brains about the travel they'd both done and exchanging stories about our experiences navigating the gay scene.
When we left Guvano Beach together – although not "together," get your minds out of the gutter! – I had a big smile on my face, and not just one I faked to appease an undesirable onlooker. But I was also still internally conflicted, in fact maybe more than I'd been before.
Spending time with the happy couple reminded me how much I really want a long-term partner of my own, and served as (heartwarming) evidence that doing so is not only possible, but can have incredibly beautiful results.
The challenge, as it's always been, is to have faith in finding a relationship that truly works, rather than settling for the next thing that comes along, even if my fear – that I will wander the world alone until I'm old and reduced to perving on young guys at the beach – is a very real one.
I couldn't help but wonder, as I looked down on Guvano Beach one last time before walking back through the tunnel and beginning my long journey to Milan, if Francesco had ever feared the same fate.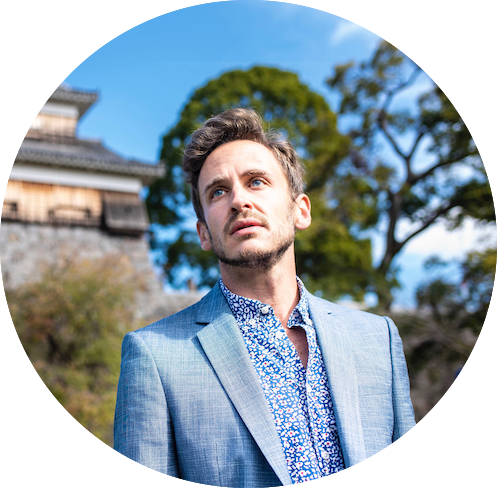 informs, inspires, entertains and empowers travelers like you. My name is Robert and I'm happy you're here!