Located just over the Andes mountains from the Chile-Argentina border, the city of Mendoza in western Argentina is best known as the hub of Argentina's wine country, a popular destination to backpackers who travel in Argentina. Mostly family-owned and operated, the bodegas in the vicinity of Mendoza comprise the largest production source of malbec wine in the world, although most wineries produce other types of wine as well.
An interesting fact about malbec is that the malbec grape was actually given to Argentina by the French. The grape's name literally means "bad beak," which reflected the fact that birds liked to eat it, or so I'm told. In any case, France's loss is Argentina's gain!
Biking through Argentina's wine country is an experience you shouldn't miss when you travel in Argentina. Take a bus from the city center of Mendoza to the nearby town of Maipú and spend an afternoon biking through the Argentine wine country.
Argentina Wine Country Tours by Bike
Maipú has just one main street, so keep an eye out for a sign that says "Mr. Hugo Bikes," a bike rental shop and one I highly recommend, and tell the bus driver to stop when you see the sign.
Mr. Hugo's is cheap, at just 30 pesos for a bike for the entire day, but that isn't the only reason I recommend that you use his shop. Family-owned and operated, the service here is top-notch, even if your gringo Spanish isn't as impressive as mine. To boot, each rental comes with a complimentary glass of wine when you return your bike, which will probably end up turning into three or four glasses by the time Mr. Hugo finally lets you leave.
After you rent your bike, you'll get a map of Maipú which provides the approximate locations of all the bodegas and other attractions around town in relation to the main road. No one order of visiting the bodegas is more advisable than another, so I would suggest beginning far out and making your way back to town.
In particular, I recommend you start at the Di Tommaso Family Winery. After you finish, bike slowly along the quiet road back toward Maipú and enjoy views of the Andes Mountains and the seemingly endless fields of grapes that extend outward in all directions.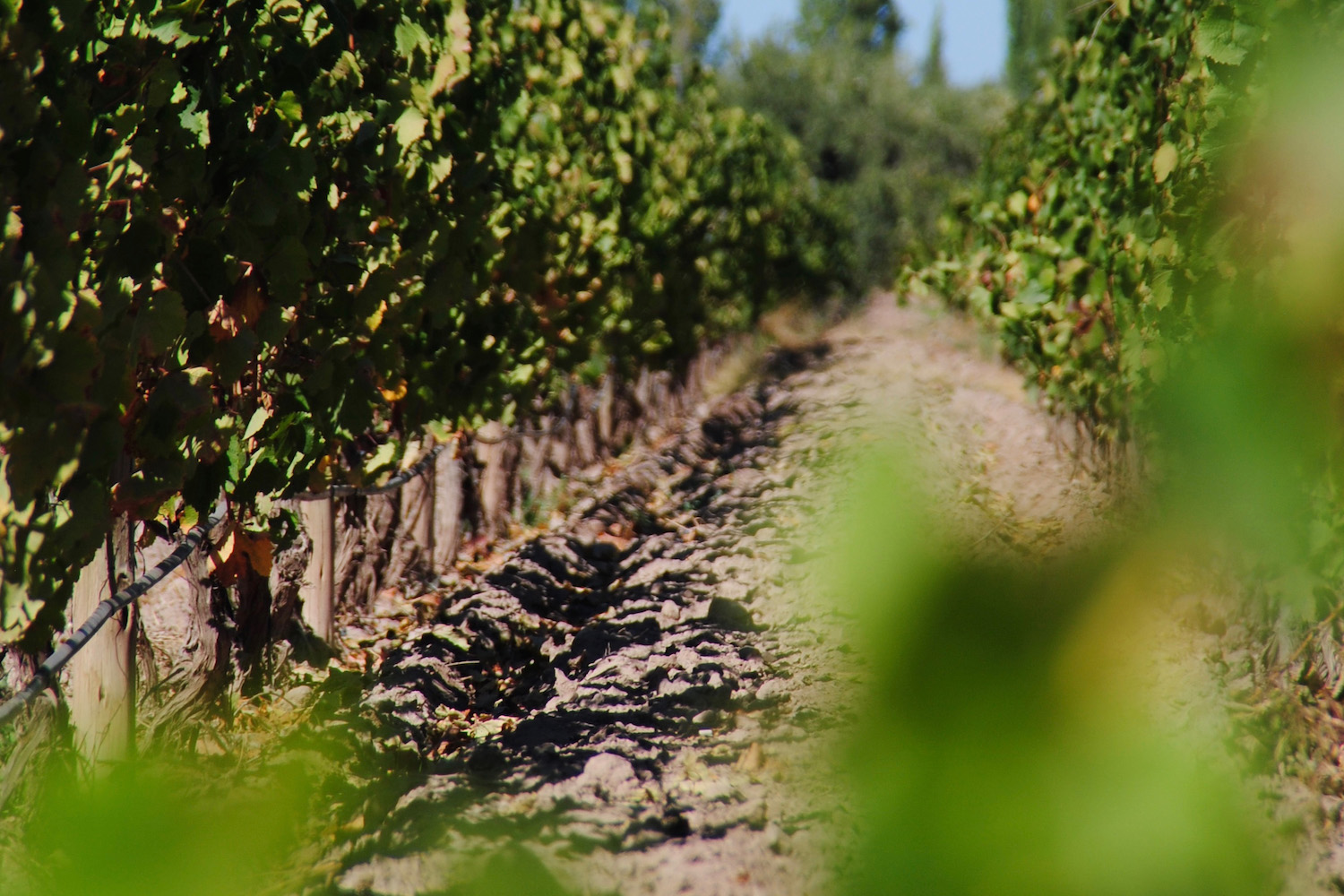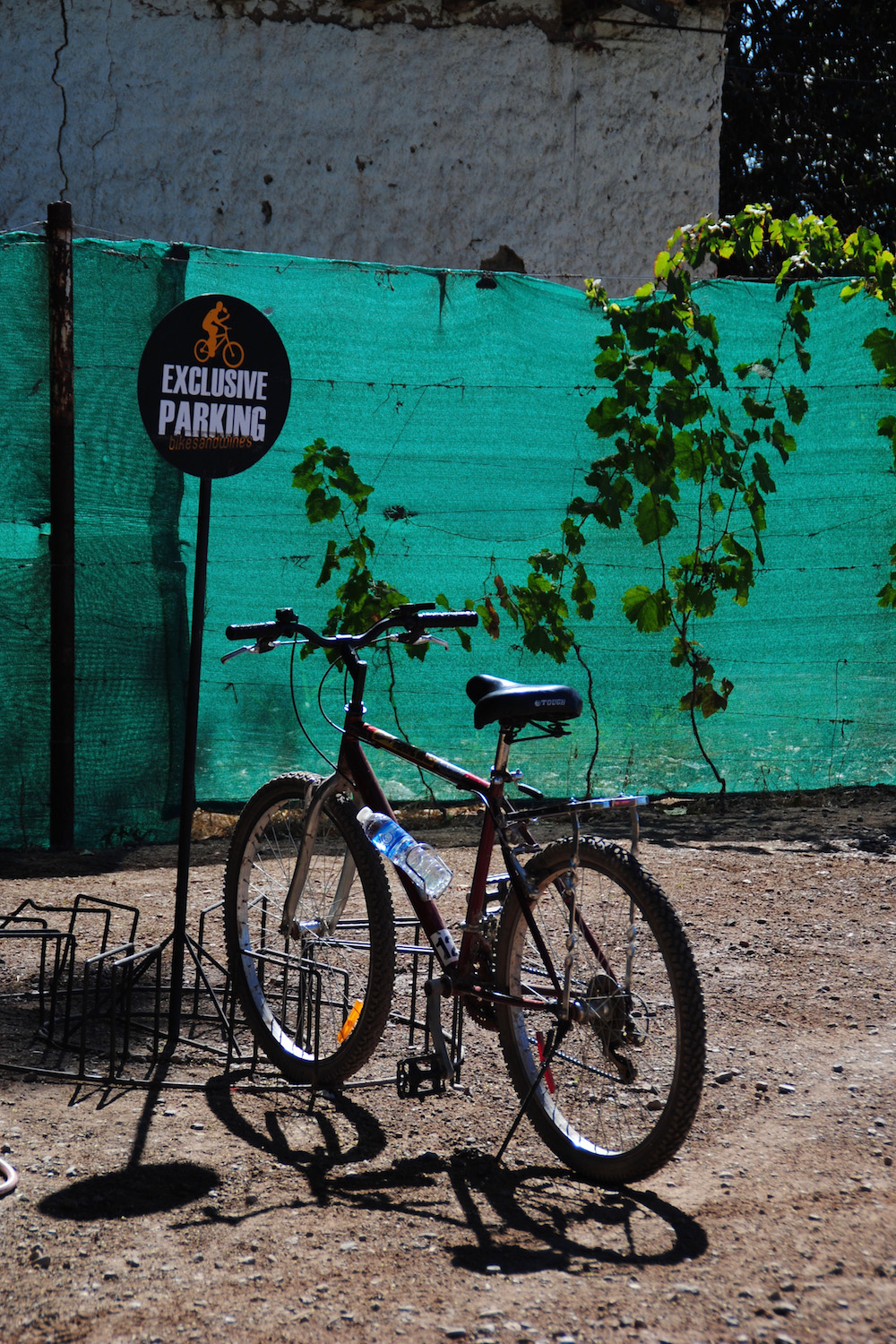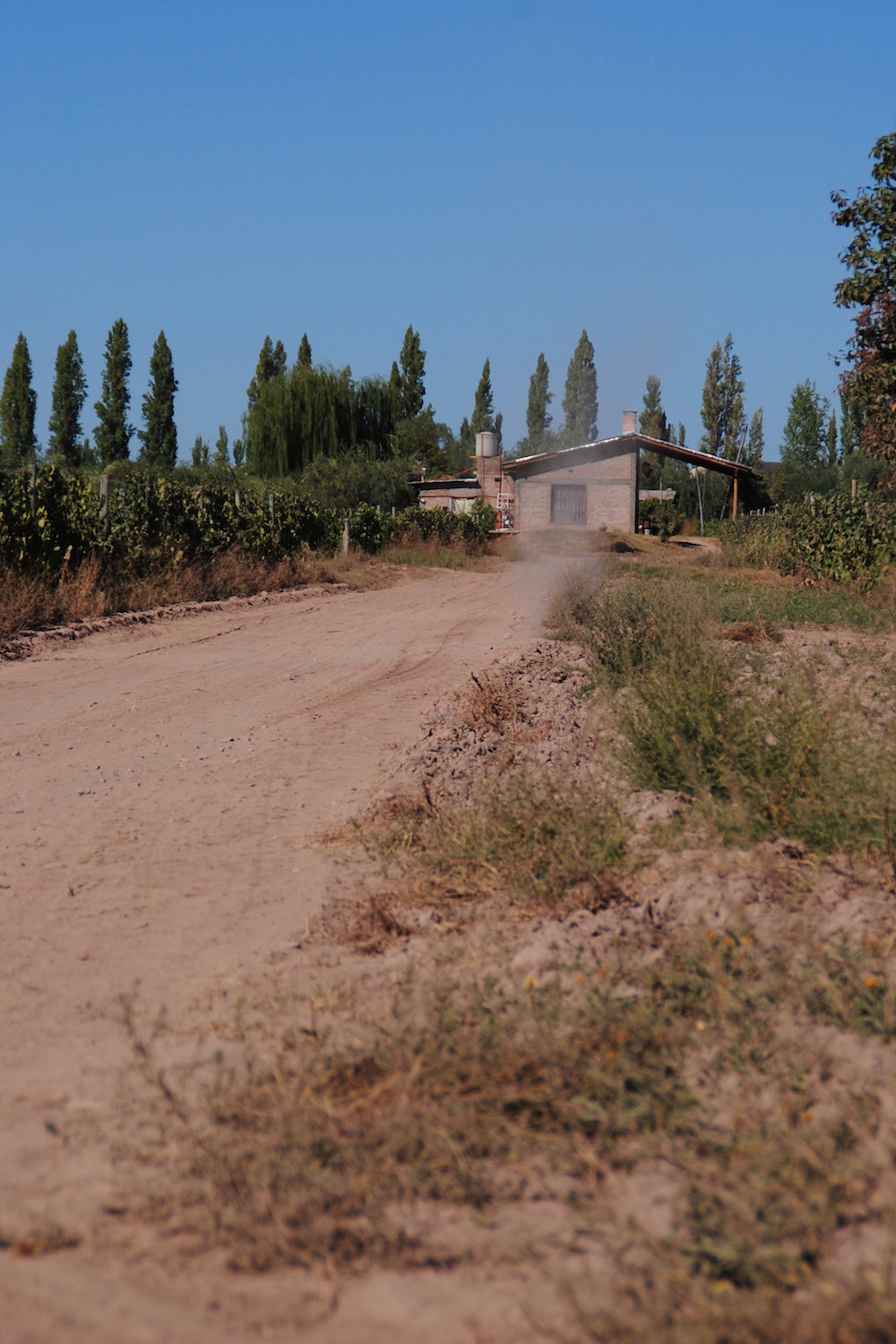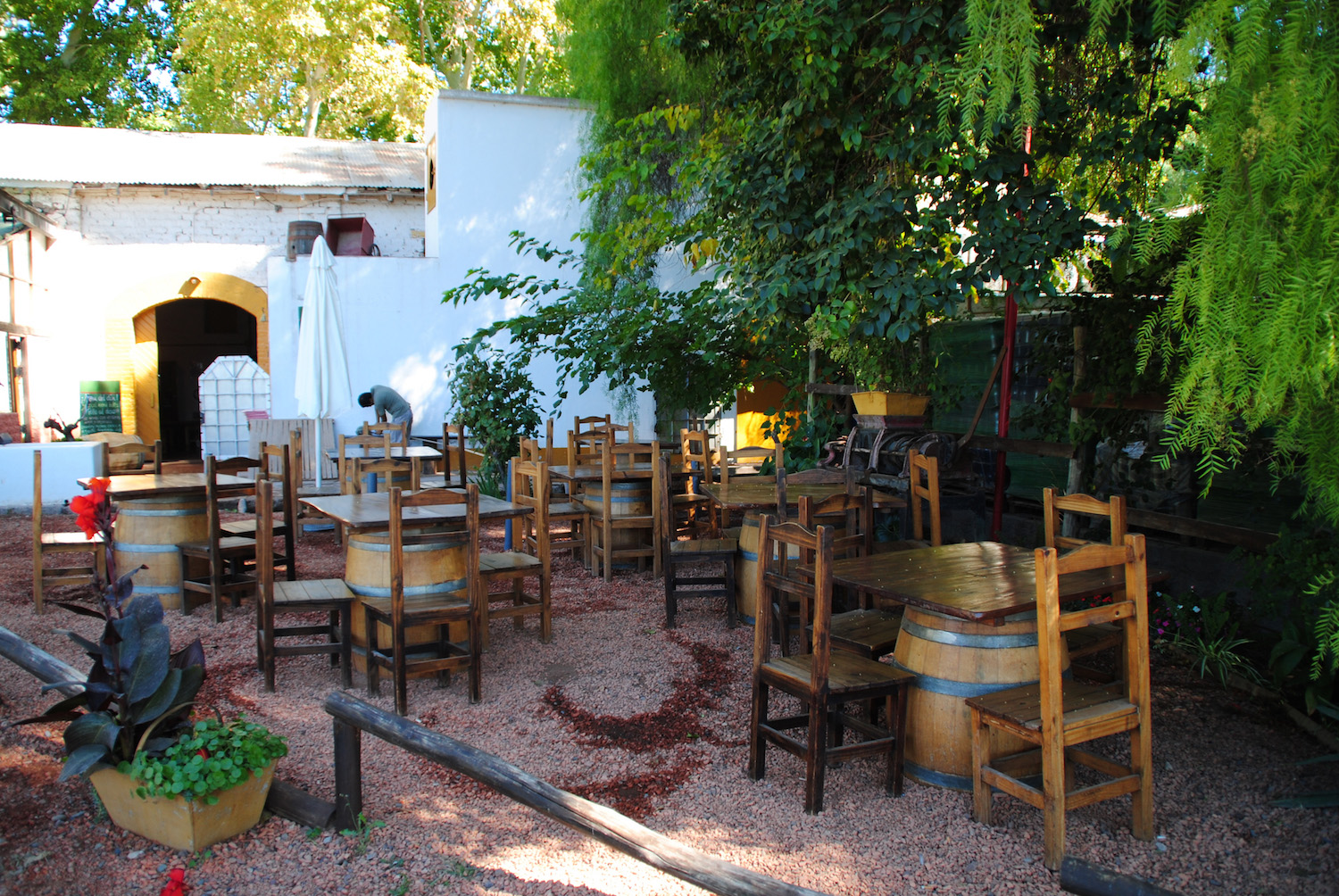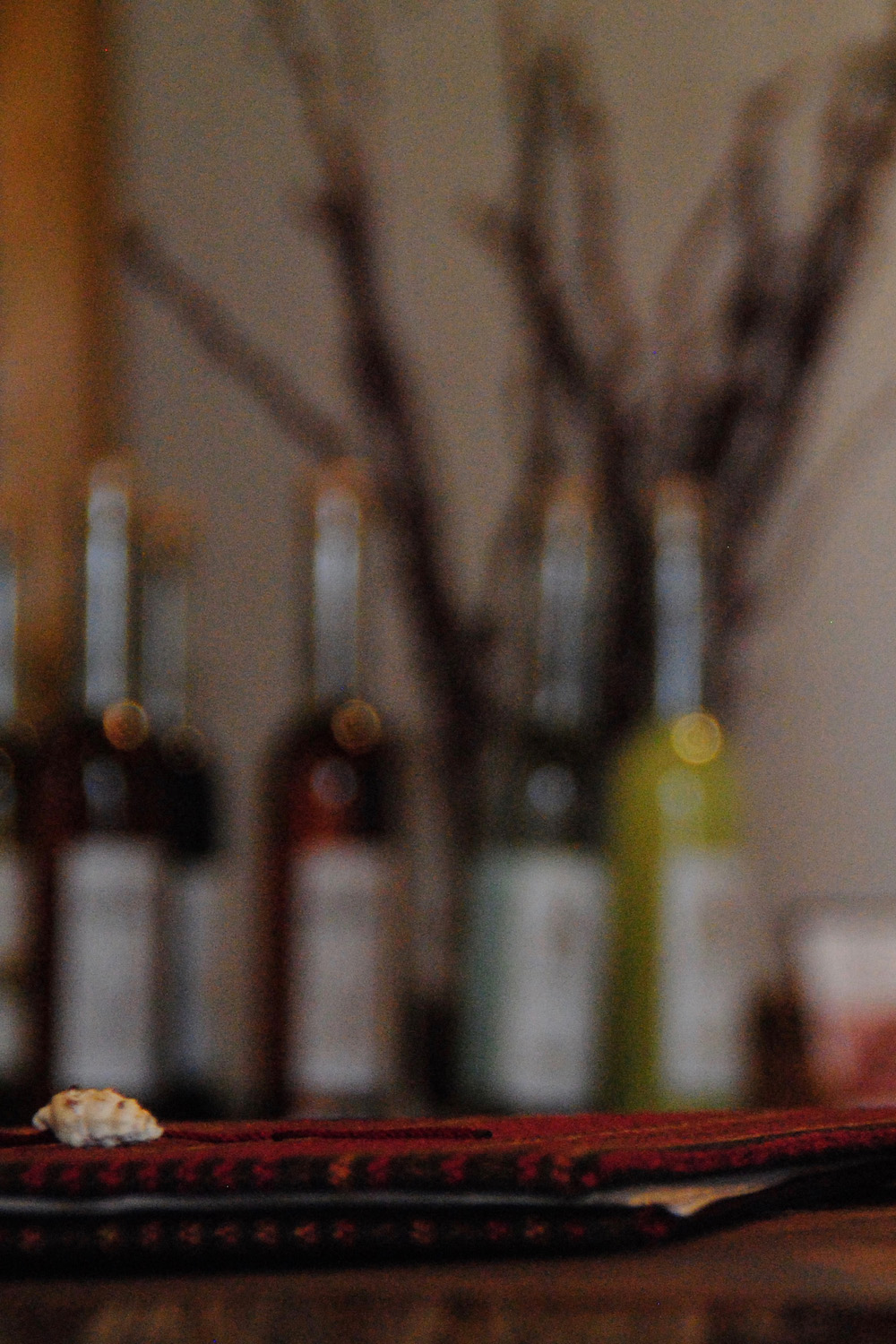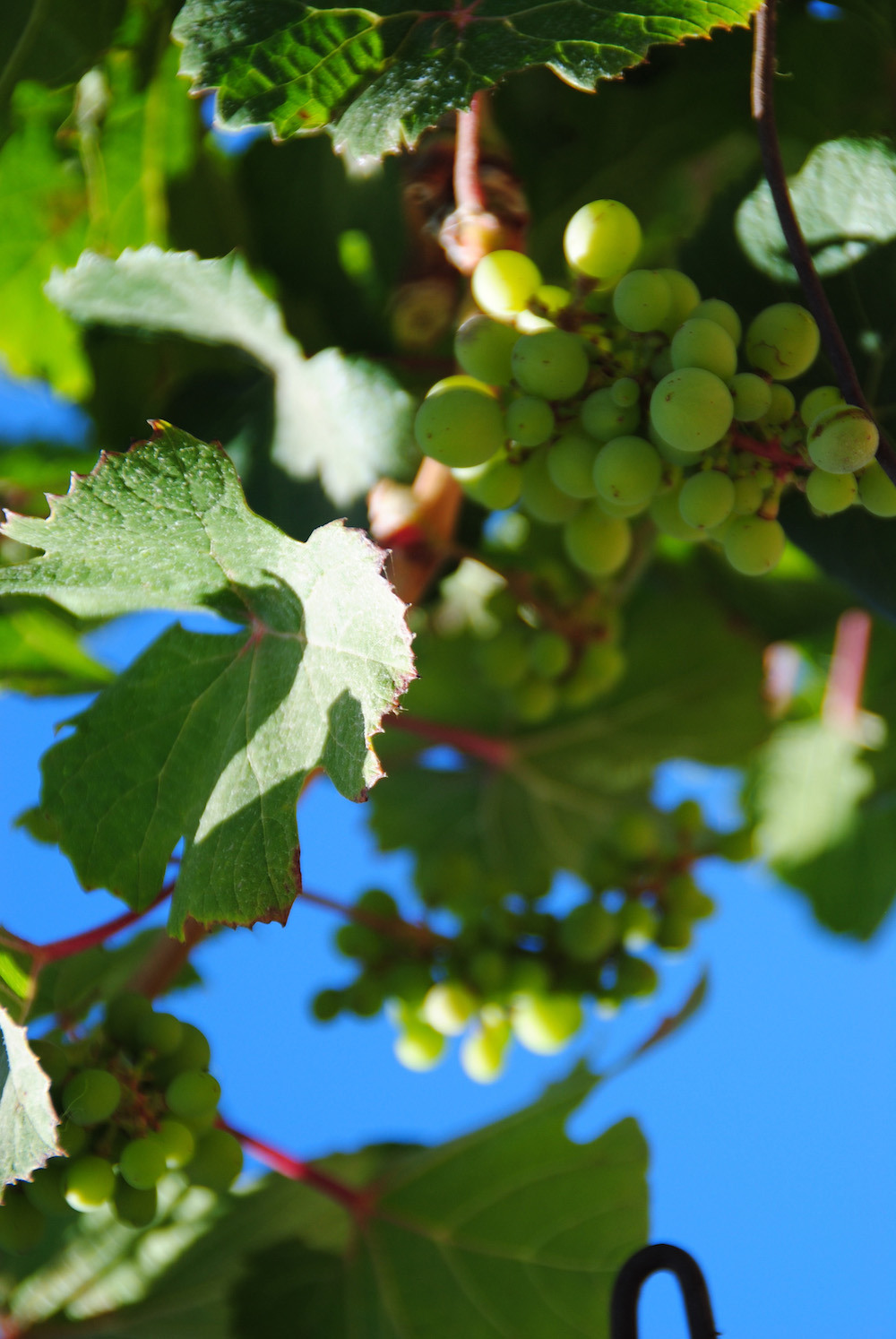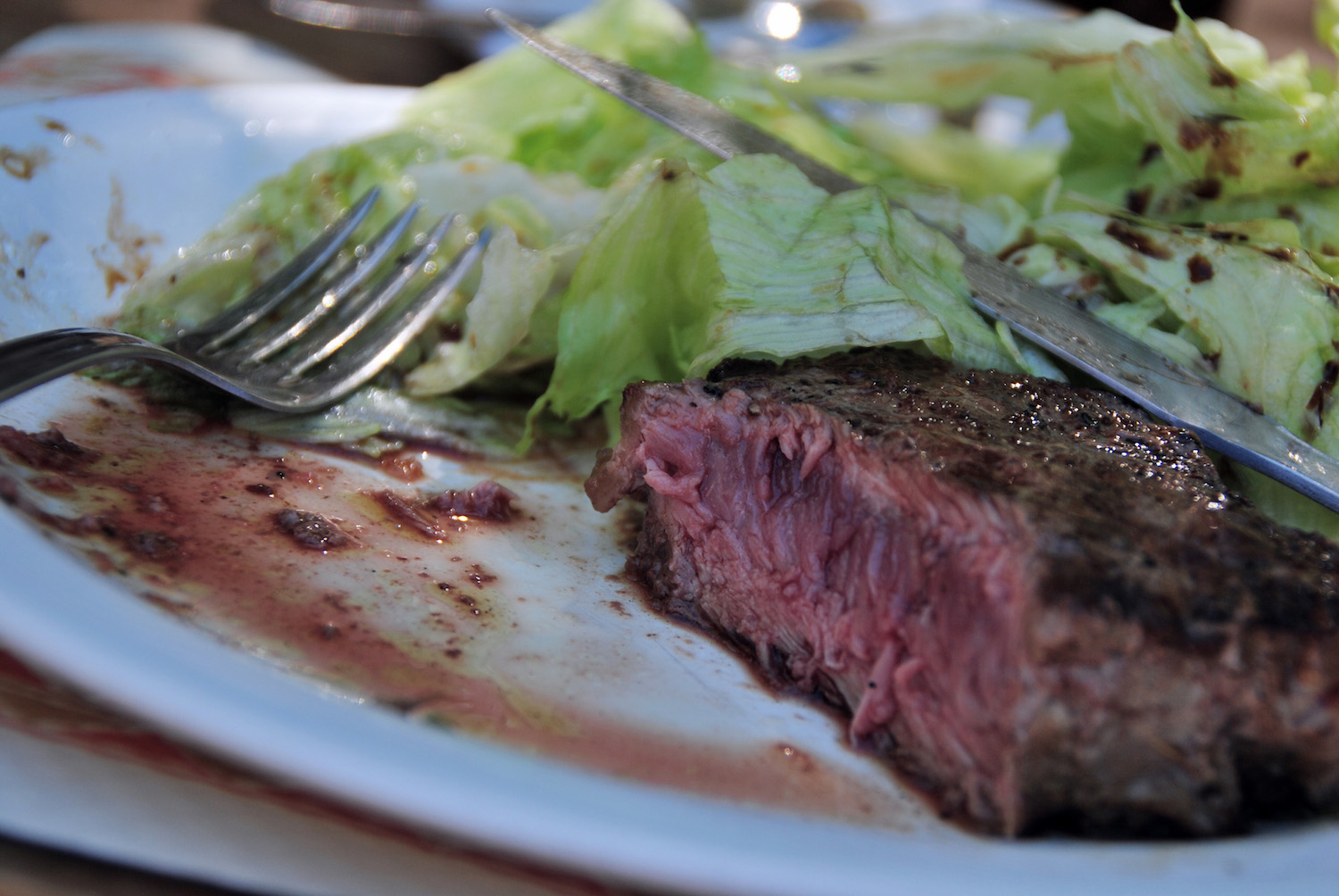 Other Activities in the Argentina Wine Country
Wineries are definitely the most common denominator of an Argentina Wine Country vacation, but are by no means all there is to do here. For example, biking north along the town's main road from Mr. Hugo's and taking a right onto Montecaseros brings you to "A La Antigua," a chocolatería whose delights are equally as intoxicating as those you'll find in any nearby bodega.
Similarly, a quick visit to "Laur" or any of the other many purveyors of aceite de oliva in the vicinity allow you to sample what's perhaps the second most-famous export of this fertile regions.
It should go without saying that the Argentina wine country is a prime spot to sample the Argentina's famous beef, available in several cuts in any of the countless restaurants that exist in and near Maipú's wineries. If you're overwhelmed by your choices, asks your tasting guide for his or her personal recommendation, which is usually a safe bet for an amazing piece of beef in Argentina.
Where is Argentina Wine Country?
Travel to Maipú from the city center of Mendoza takes only about an hour by bus. To make your life easier before you get on your way, purchase a "RedCard" from any convenience store in Mendoza. Available for a cost of 3.5 pesos (before you load any credit on it), this pass allows you to board local buses without having to use cash. This is extremely useful given the chronic shortage of coins in Argentina, which often results in you being shorted change for purchases you make with bills.
Ask your hotel's front desk for directions to Mendoza's central "Plaza Independencía," then head east on Avenida Garibaldi, the broad pedestrian road which runs horizontally through the center of the park. Cross over Avenida San Martín until you get to La Rioja, a small street you may need to ask a local to identify for you, given Mendoza's sometimes inconspicuous street signs. Turn left and walk to the first bus stop you see. Board any Maipú-bound bus: Buses 171, 172 or 173.
If you've been inspired to cycle at home, make sure you check out Evans bike shop online.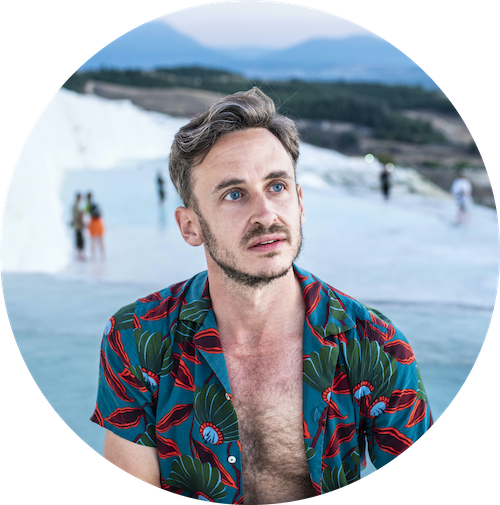 informs, inspires, entertains and empowers travelers like you. My name is Robert and I'm happy you're here!