Seeing wild kangaroos when I traveled to Australia wasn't enough for me — I wanted to see wild kangaroos on the beach! You've probably had a similar idea if you own the latest edition of Lonely Planet's "Australia" guidebook, whose front cover depicts (wait for it) a kangaroo on a beach.
Several of my Australian friends told me that kangaroos liked to hang out on various beaches in New South Wales, but such hearsay wasn't enough for me as I made my way north along Australia's east coast.
Thankfully, Davina at Uluru Camel Tours in Australia's "red" centre provided me with more specific instructions: To visit the so-called "Look At Me Now" headlands near the town of Coffs Harbour, a few hours north of Sydney.
Where Can You Find Kangaroos on Australia's Beaches?
When you arrive at the Emerald Beach parking lot, walk over to your right side and enter the "Look At Me Now" headlands. The footpath hugs the cliffs that rise above the ocean, which sits off to your right. As a result, you will see the kangaroos (if they are out) off to your left side.
Notice I said "if they are out": You aren't 100% guaranteed to see kangaroos when you visit the "Look At Me Now" headlands. Obviously, there are ways to increase your chances. Going early in the morning is one of them. Good weather — sunny, but not too hot — also makes it more likely that you will see kangaroos by the sea.
Another tactic is simply to wait. The kangaroos live at the headlands, so even if they're not "out," they are "there," specifically in the shrubbery that sits within the fenced "wildlife" reserve area. If you wait long enough, one of the friendly marsupials might surprise you.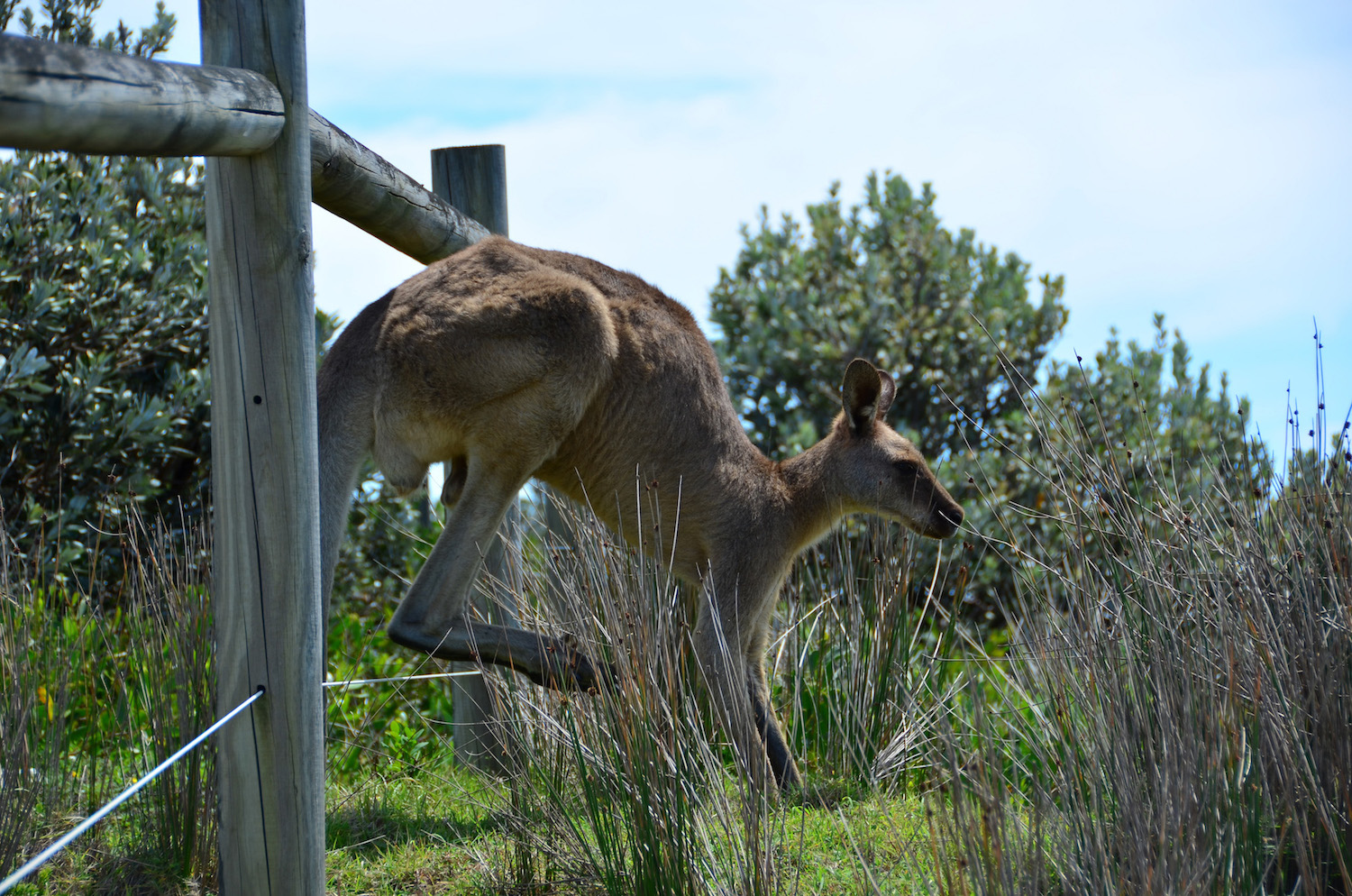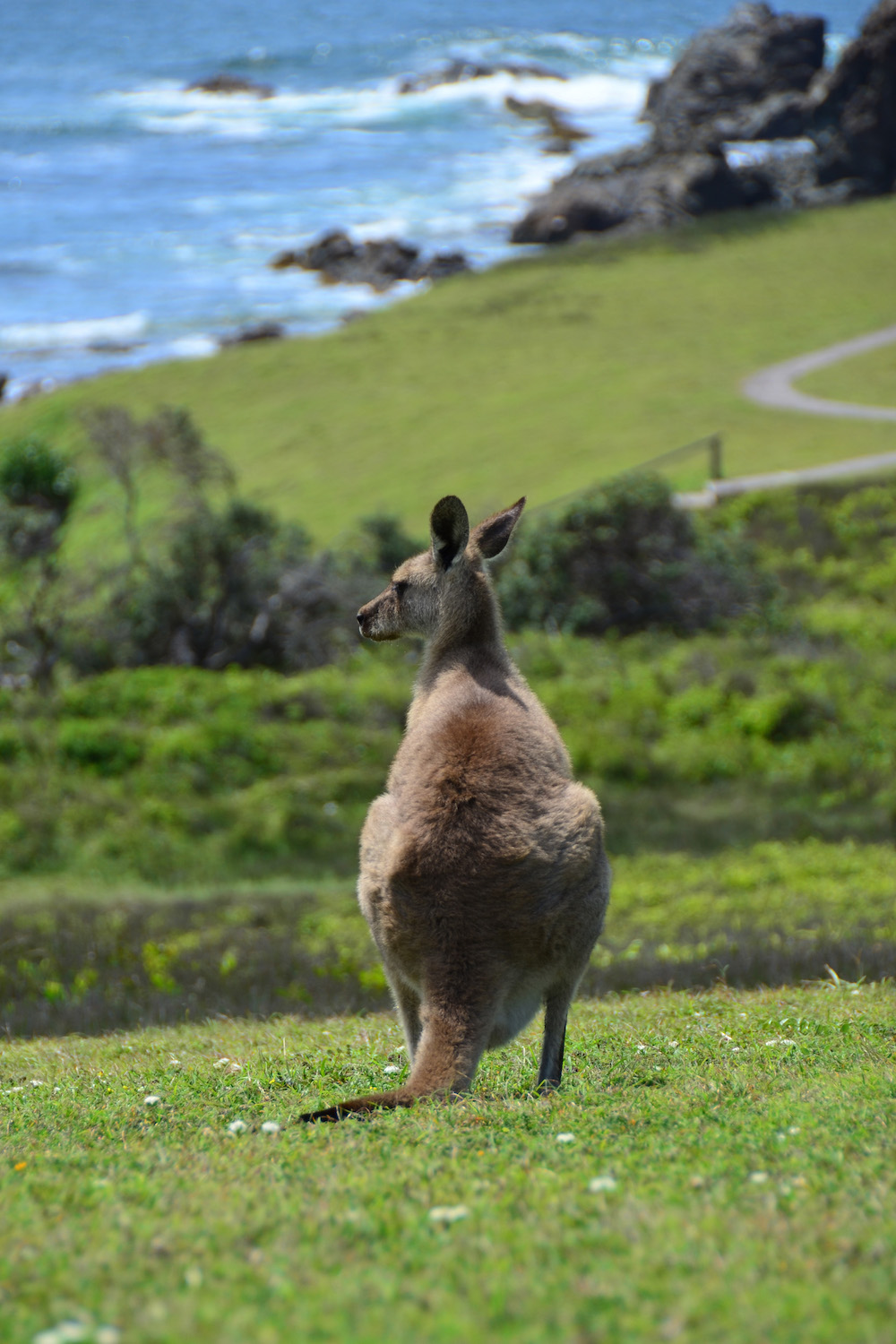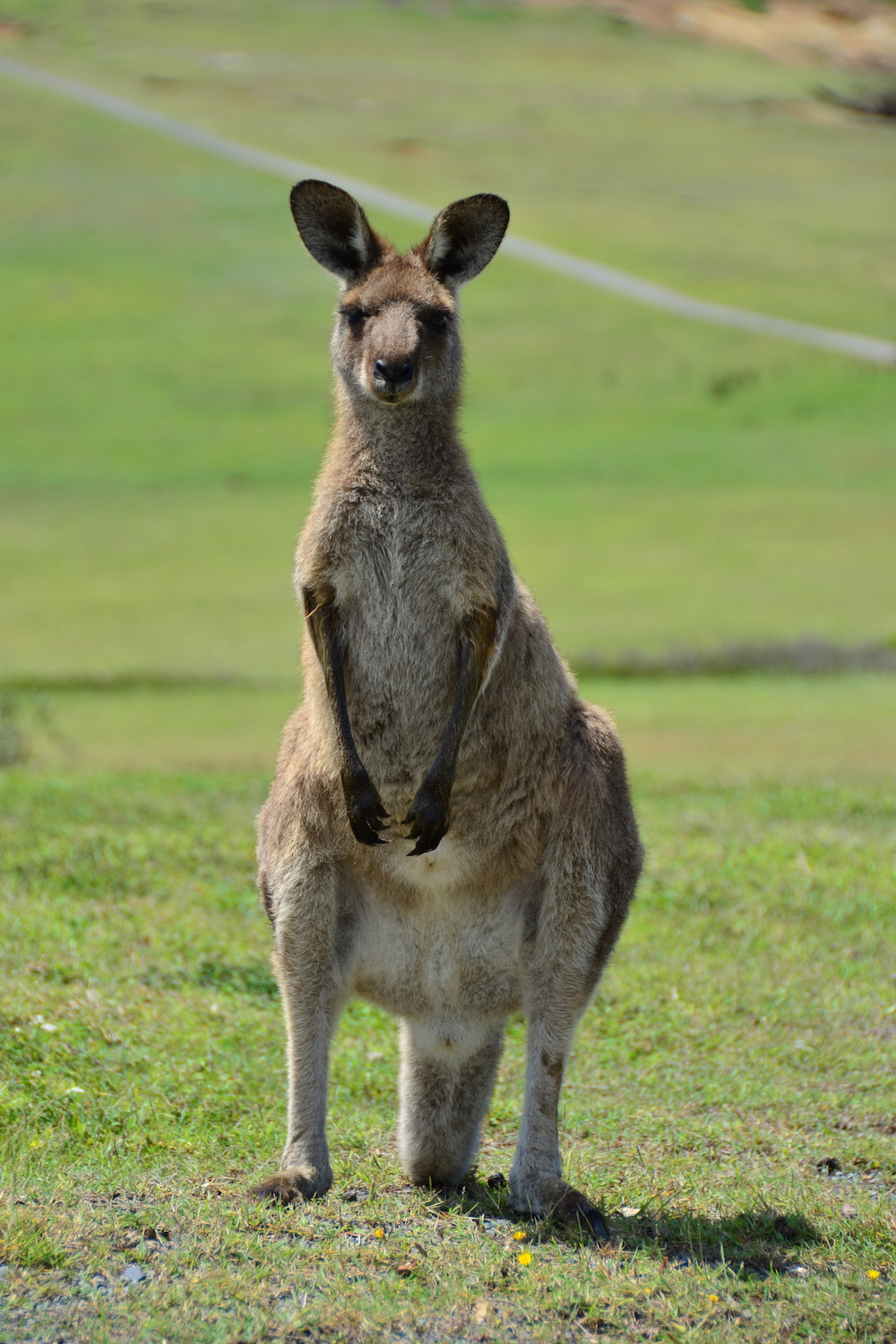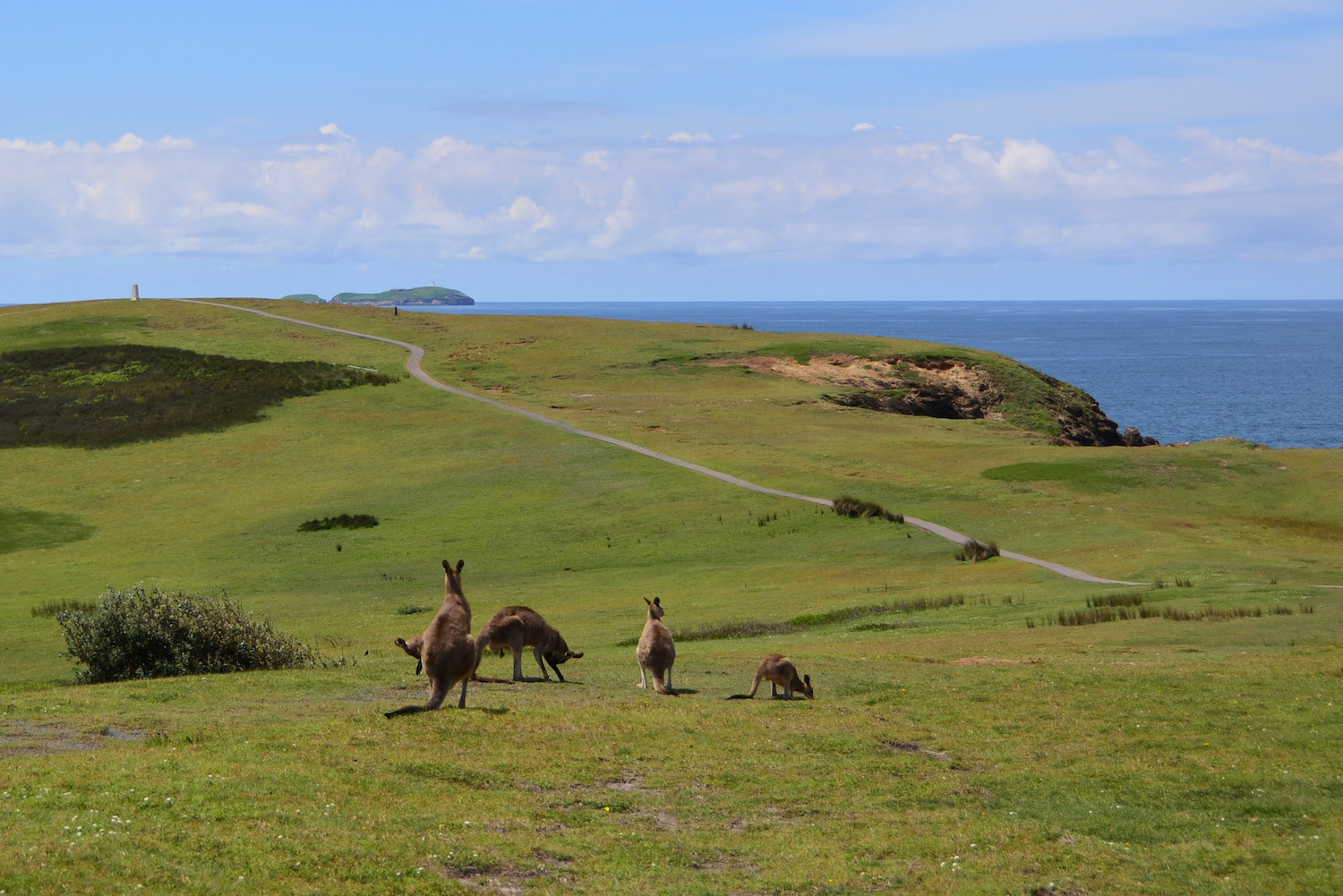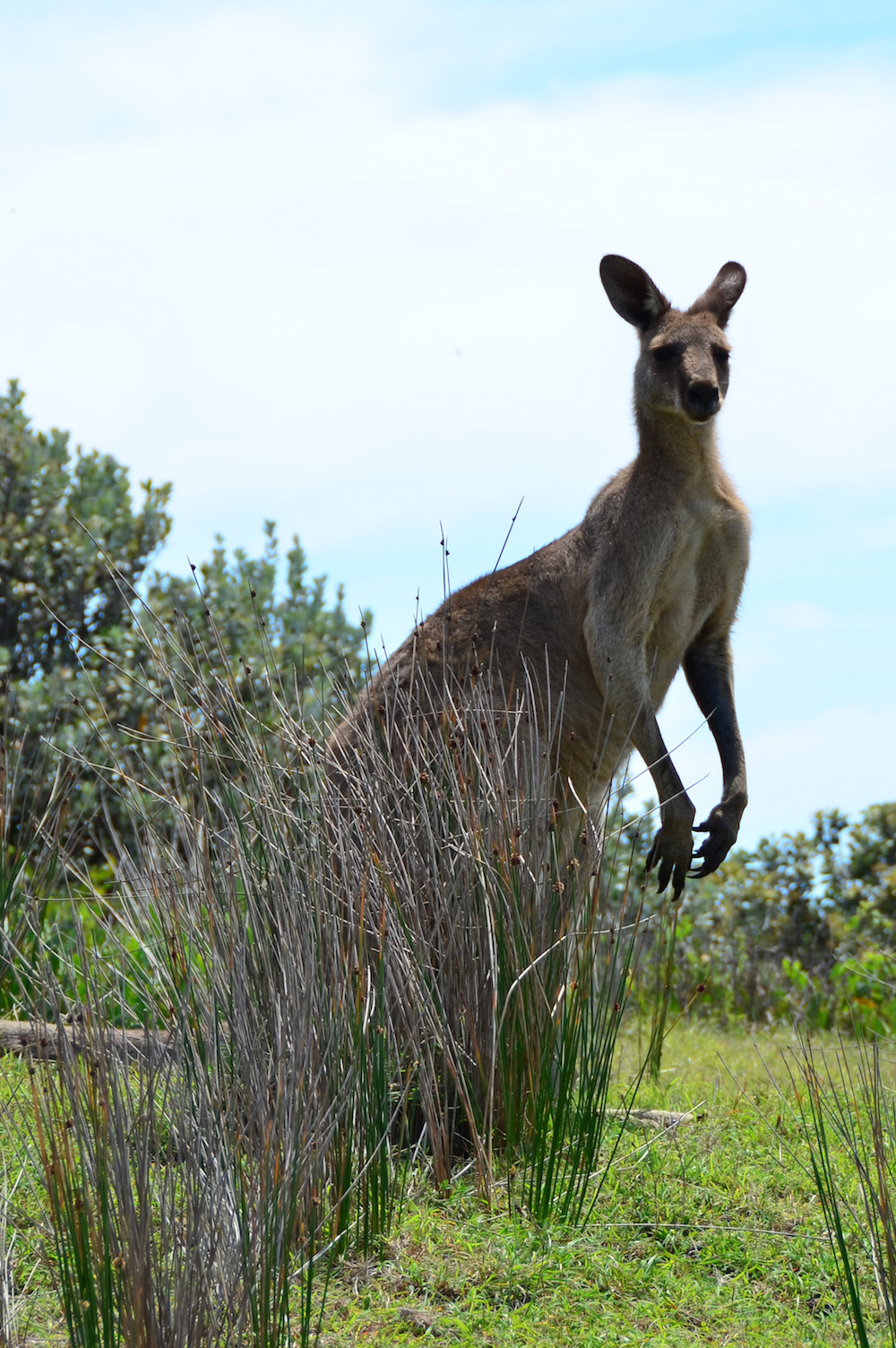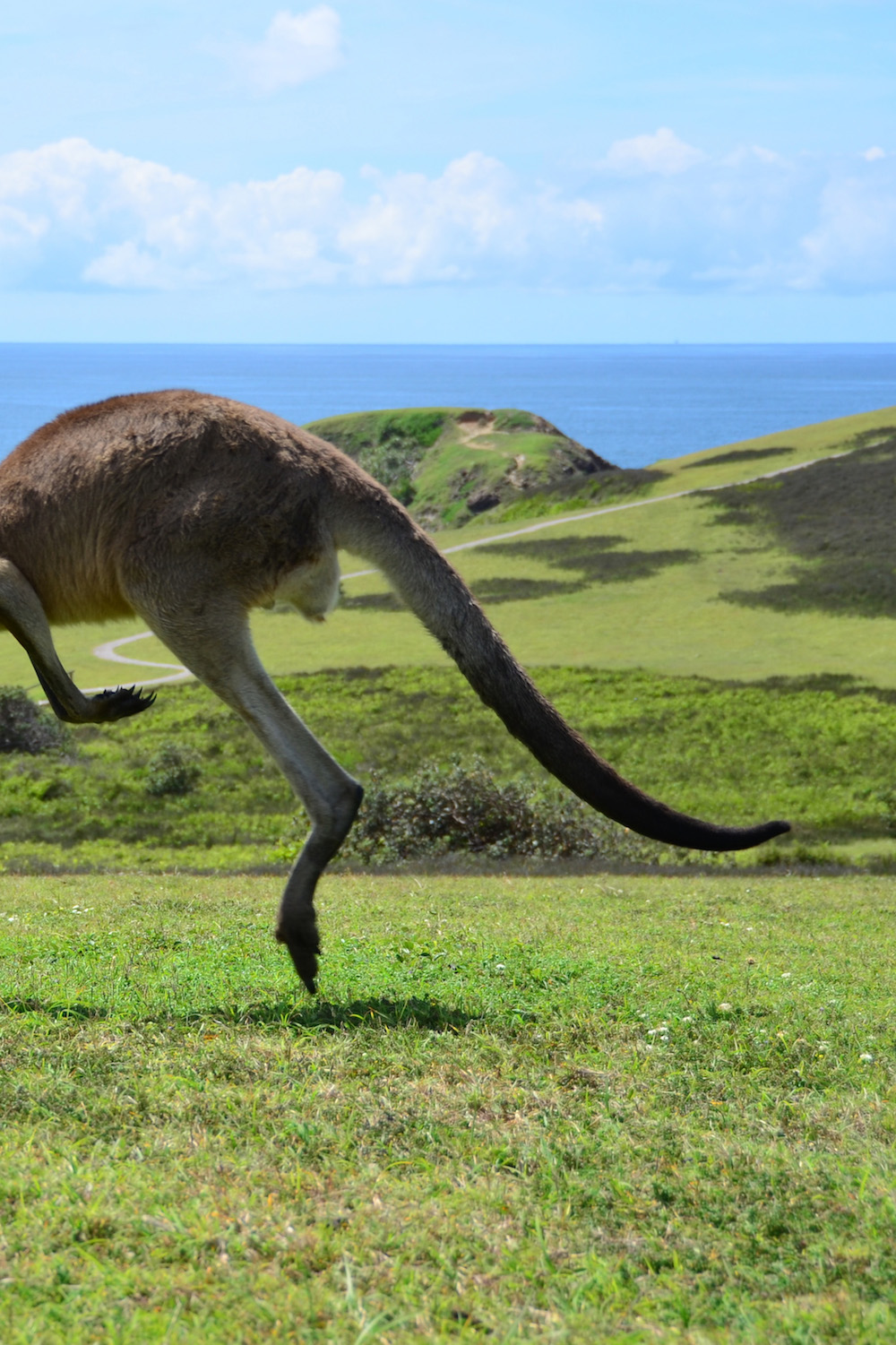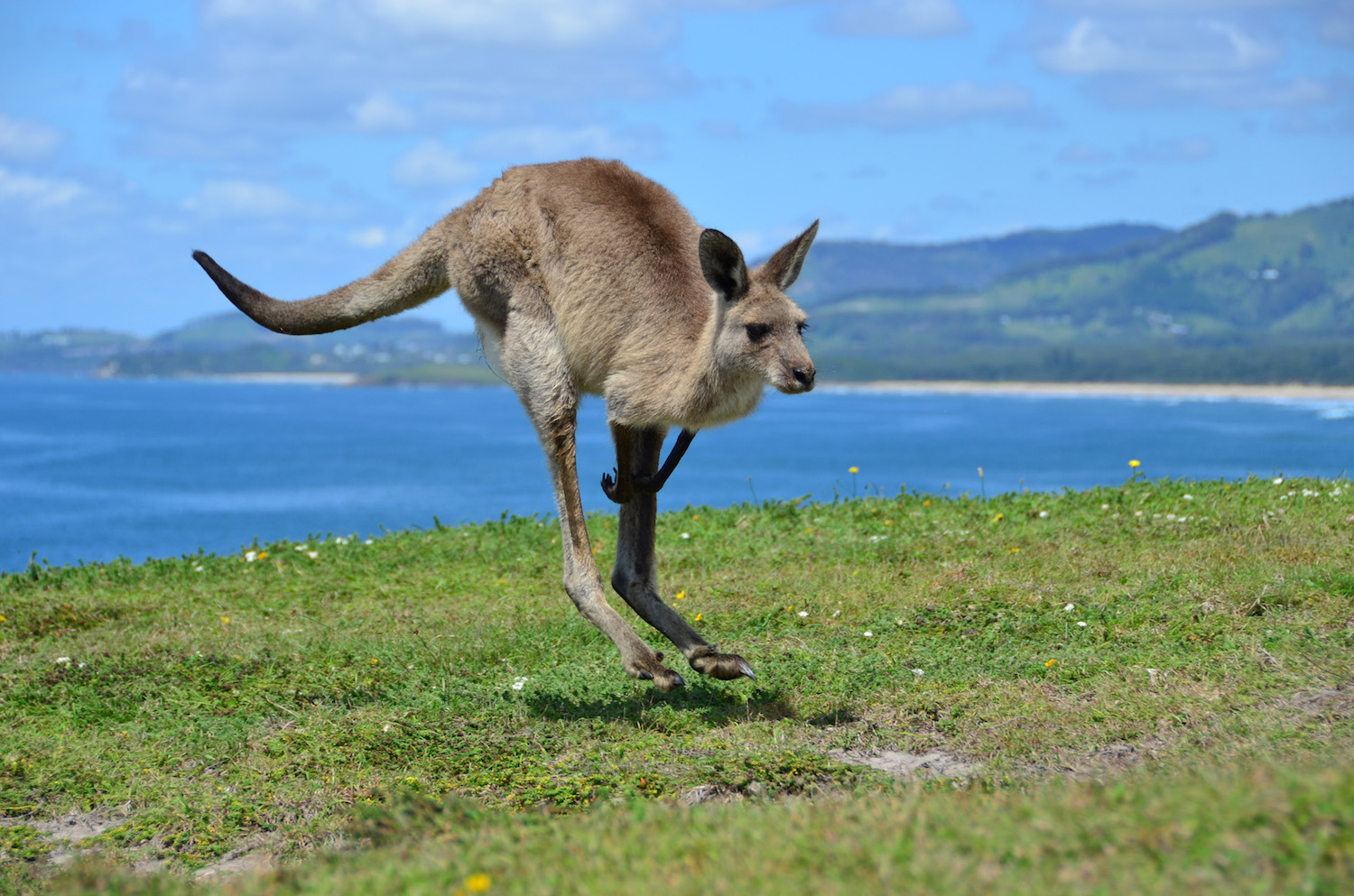 Wild Kangaroo Etiquette
Notice also that I said "wait": You should under no circumstances wander into the brush (the kangaroos' home) and try to scare them out of it. Indeed, I've just used the term "friendly" in a very figurative sense — although kangaroos are unlikely to pre-emptively attack you, they are wild animals, and their behavior can be unpredictable.
Does this mean you can't get close to the kangaroos in order to photograph them with the ocean in the background? Of course not. But you shouldn't try to touch wild kangaroos. You must be especially cautious if, like me, you're lucky enough to see a baby kangaroo or "joey" hanging out by itself.
I was photographing some of the larger kangaroos at the headlands — there were around a dozen or so there when I went — when I tripped over some shrub roots, only to notice that a little joey was lying underneath the shrub's branches. The joey's father didn't seem too happy that I had quite literally stumbled upon his son or daughter!
How to Reach the "Look At Me Now" Headlands
Australia's Coffs Coast region is basically devoid of public transport options, so traveling to the "Look At Me Now" headlands to see kangaroos on the ocean isn't as simple as hopping on a bus. To make matters worse, the only road that links Coffs Harbour with Emerald Beach (the most adjacent settlement to the headlands) is a highway, which means that biking is out of the question.
If you stay at Hoey Moey hostel in Coffs Harbour, you can join one of the organized tours to the "Look At Me Now" headlands, which occurred on Mondays when I stayed there in February 2012. Of course, seeing kangaroos on the beach was my birthday present to myself, and birthday happened to fall on a Sunday in 2012.
As a result, I hitchhiked to "Look At Me Now" headlands, which is essentially your only option for seeing kangaroos on the beach in Coffs Harbour if you haven't rented a car or campervan. Actually, I met a local man on gay sex app Grindr, and he was kind enough to take me to see the kangaroos by the sea even though I didn't put out.
Other Coffs Harbour Activities
Sleepy Coffs Harbour is a highly-underrated Australian destination and often plays second fiddle to Bohemian Byron Bay, located a few hours to its north. Read my article comparing Byron Bay vs. Coffs Harbour for ideas on other activities to do in Coffs Harbour.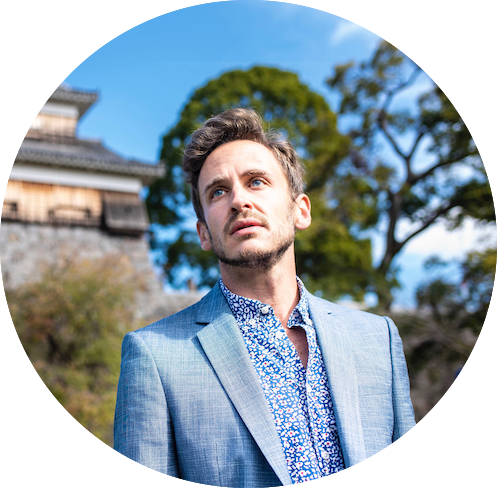 informs, inspires, entertains and empowers travelers like you. My name is Robert and I'm happy you're here!