As I was planning my trip to Croatia back in August, I was adamant that I should visit both of the country's large coastal destinations, Dubrovnik and Split. After working out the logistics of fitting both these cites into my larger Balkans itinerary, my next task what to structure my time in each to answer a question that had come up many times during my research: Is Dubrovnik or Split a better place to visit?
If you're traveling to Croatia and are trying to determine whether to visit Dubrovnik or Split, this post is for you. Continue reading to learn my perspective on the issue.
Best Places to Stay in Croatia: Split vs. Dubrovnik
No matter whether you end up deciding that your prefer Dubrovnik or Split, you're going to need a place to stay. Although there are some good hotels in both of these cities, new lodging in the Balkans overwhelmingly takes the form of apartments. I can personally recommend Apartman Lepur in Dubrovnik and Luxury San Giovanni Apartments in Split.
To be sure, when it comes to the quality of actual accommodation, there's not much of a difference when it comes to hotels and apartments in Split vs Dubrovnik. However, as you're about to see, the surroundings of where you stay in one of these places will be vastly superior to those you find in the other one.
How to Choose Between Split or Dubrovnik
Split vs. Dubrovnik: My Theory
Most of what I read before arriving in Croatia suggested that Split was the better choice. Split was a "real city," according to articles I read, whereas Dubrovnik was little more than a tourist trap. It seemed that Dubrovnik's famous walled old city had been mostly rebuilt after a 1991 siege, while most of Split's Old City (i.e. Diocletian's Palace) was original.
As I said, I made plans to visit both Split and Dubrovnik during my two weeks in the Balkans, but since Split seemed like the better choice, I booked my arrival flight into Split's airport, saving Dubrovnik until after I finished my five days in Bosnia.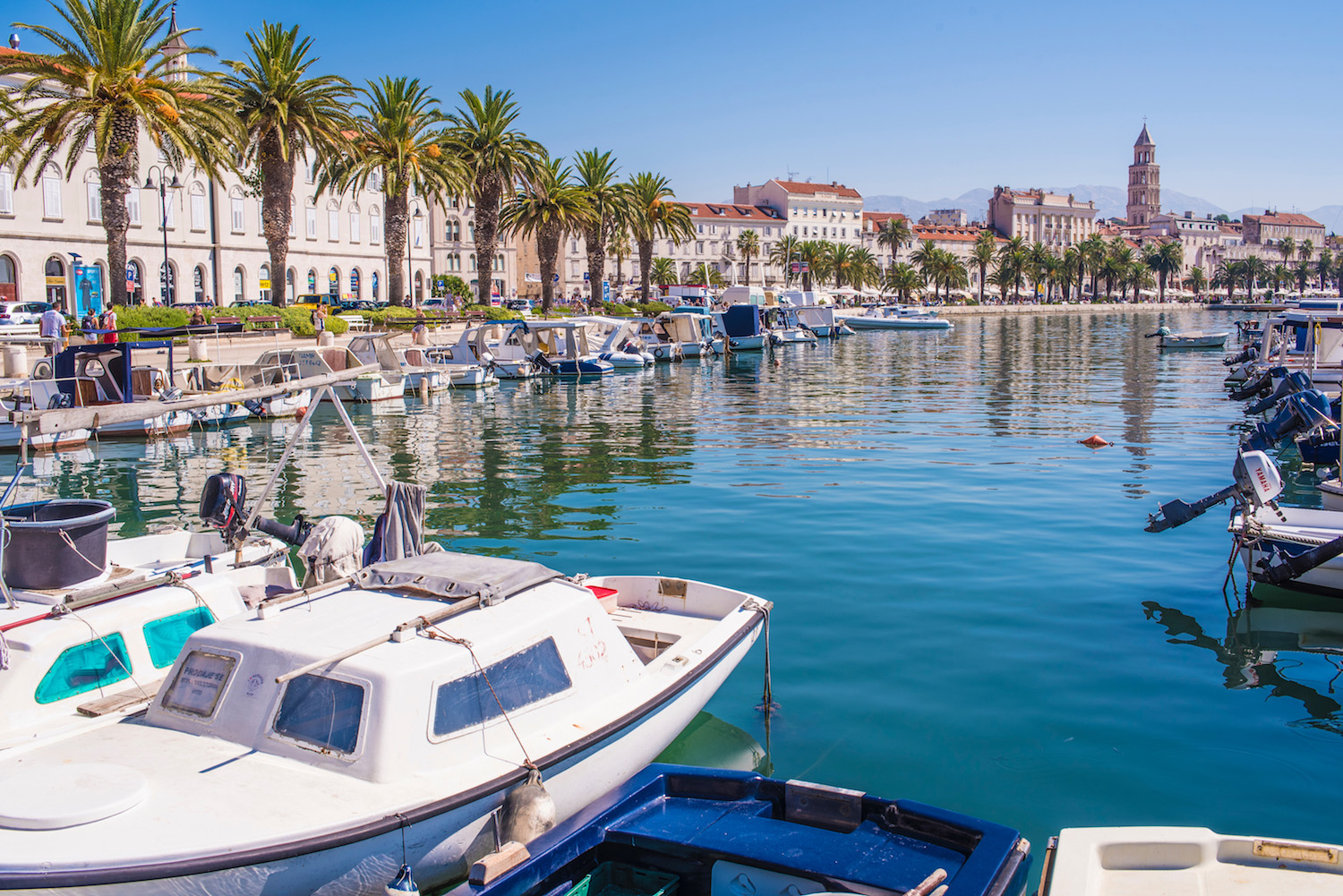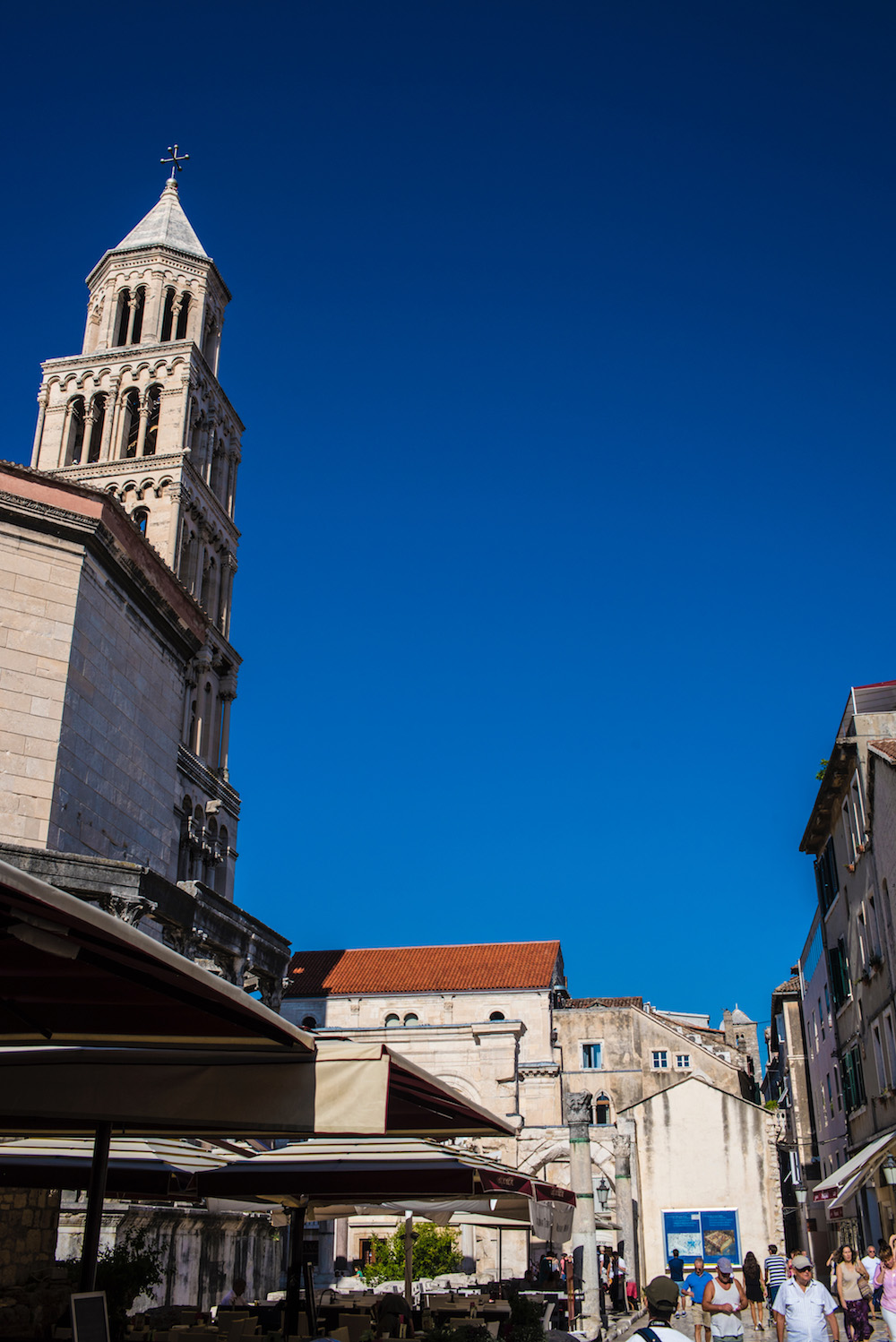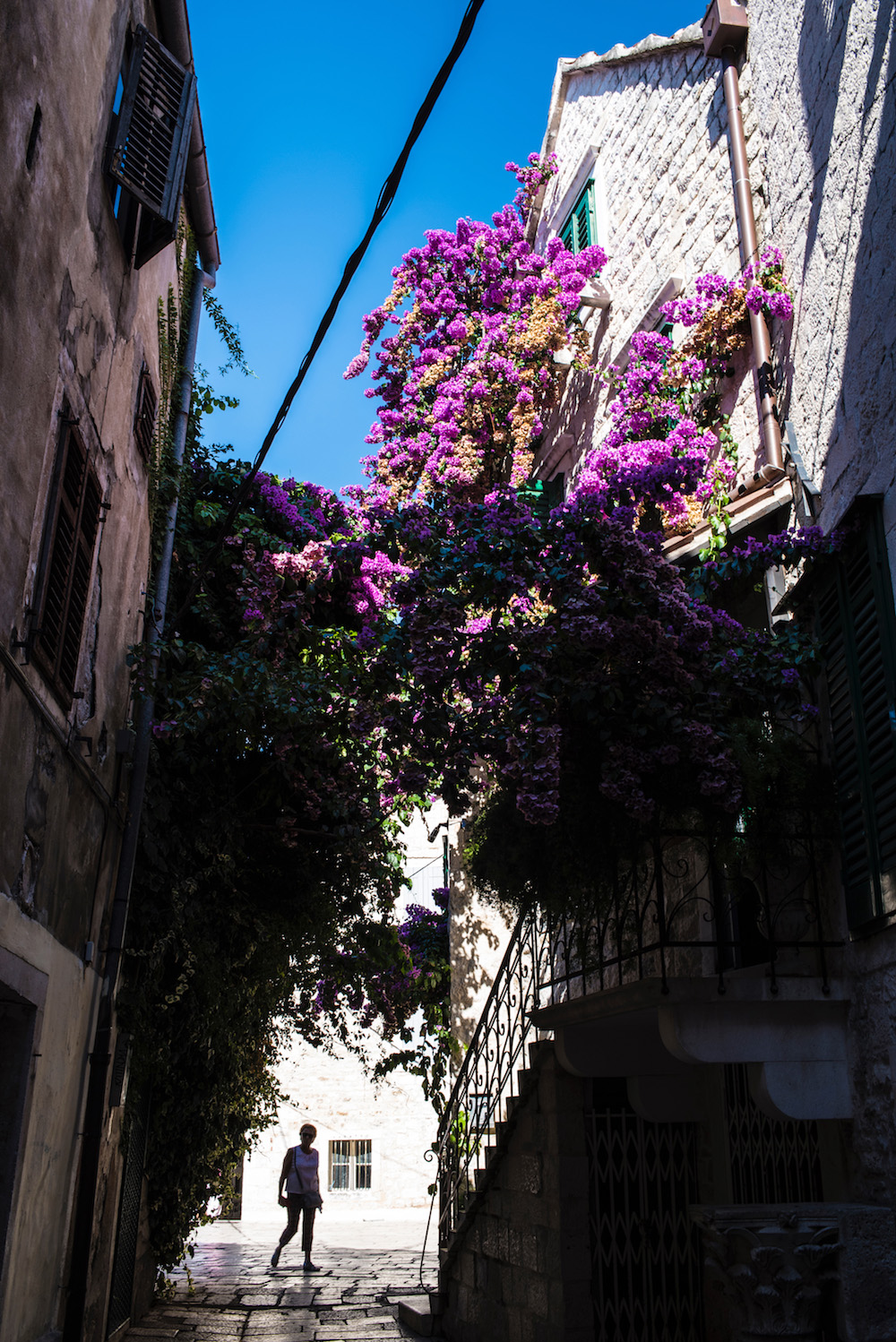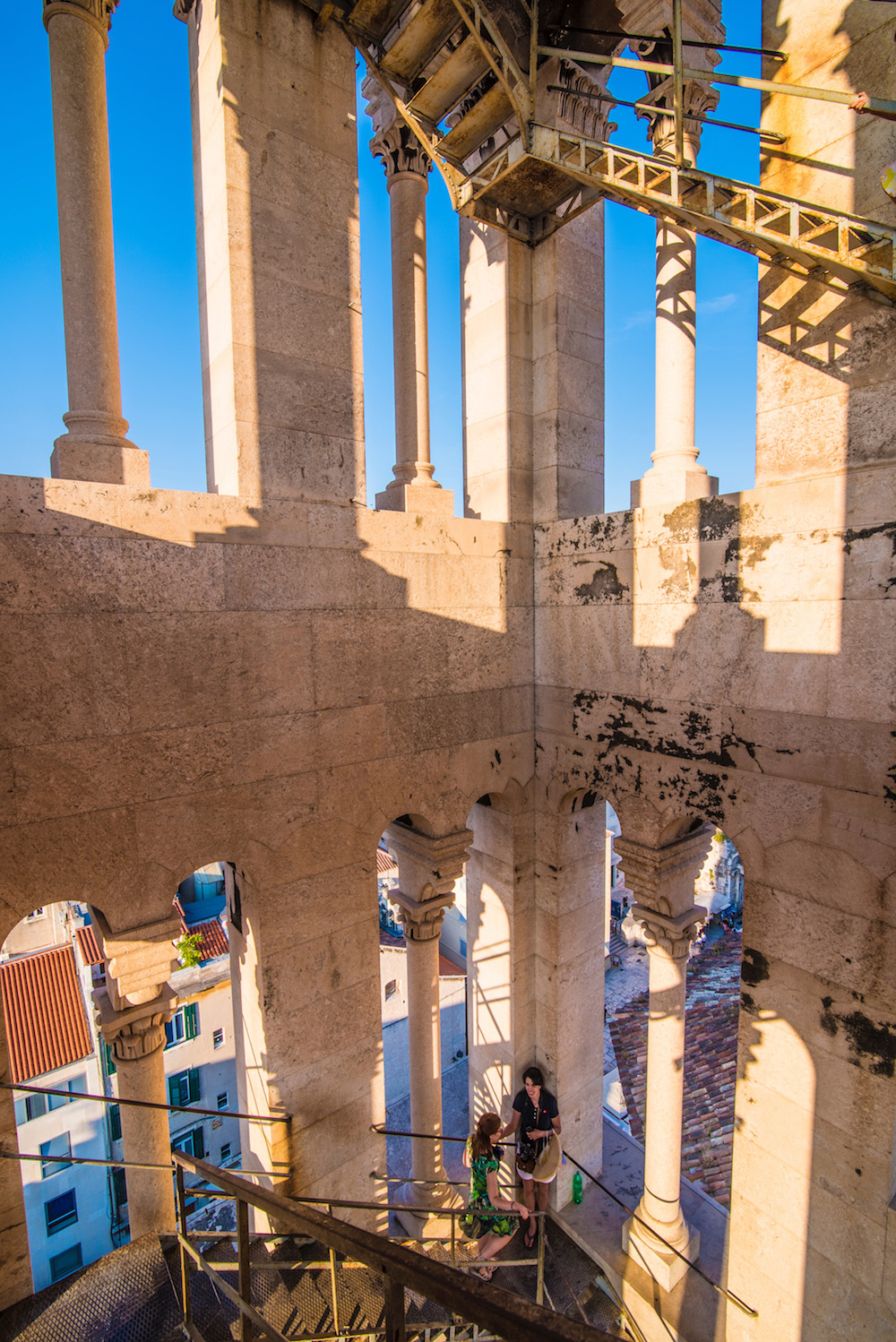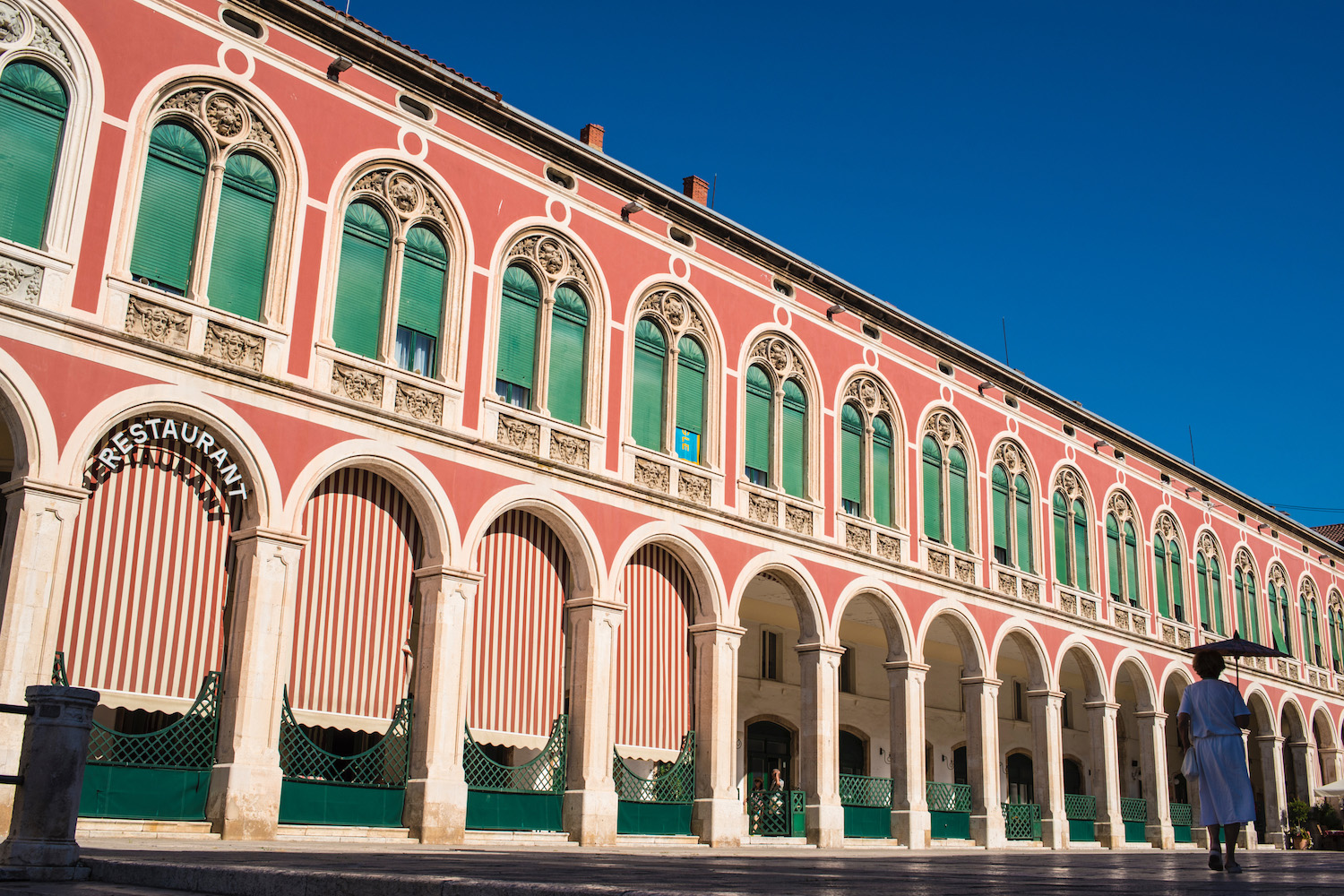 Split
Split vs. Dubrovnik: The Reality
I quickly realized—i.e. in the taxi from the airport—that Split was a real city. Unfortunately, because the country now known as Croatia was part of the Eastern Bloc, Split's "realness" is of a grey, industrial sort, excepting the aforementioned Diocletian's Palace, as well as the Riva Waterfront and Marjan viewpoint. These areas are gorgeous, but are small enough that I shaved down the three days I'd initially planned to spend in Split to just two. (The relatively short distance from Split to Dubrovnik would've further influenced me to leave Split early, had I not planned to travel to Bosnia between the two.)
Dubrovnik, on the other hand, is indeed touristy—I think I shooed away at least a dozen "Game of Thrones" tour offer during the short walk from the old city entrance to my apartment inside it. With this being said—and ignoring, for the purposes of this argument, Dubrovnik's purported "fakeness"—I found Dubrovnik to be more beautiful and yes, enjoyable, than Split by almost every measure. And to be honest, the prices actually seemed cheaper, in spite of the superior experience, though if you've been researching this you might not conclude this about Dubrovnik or Split.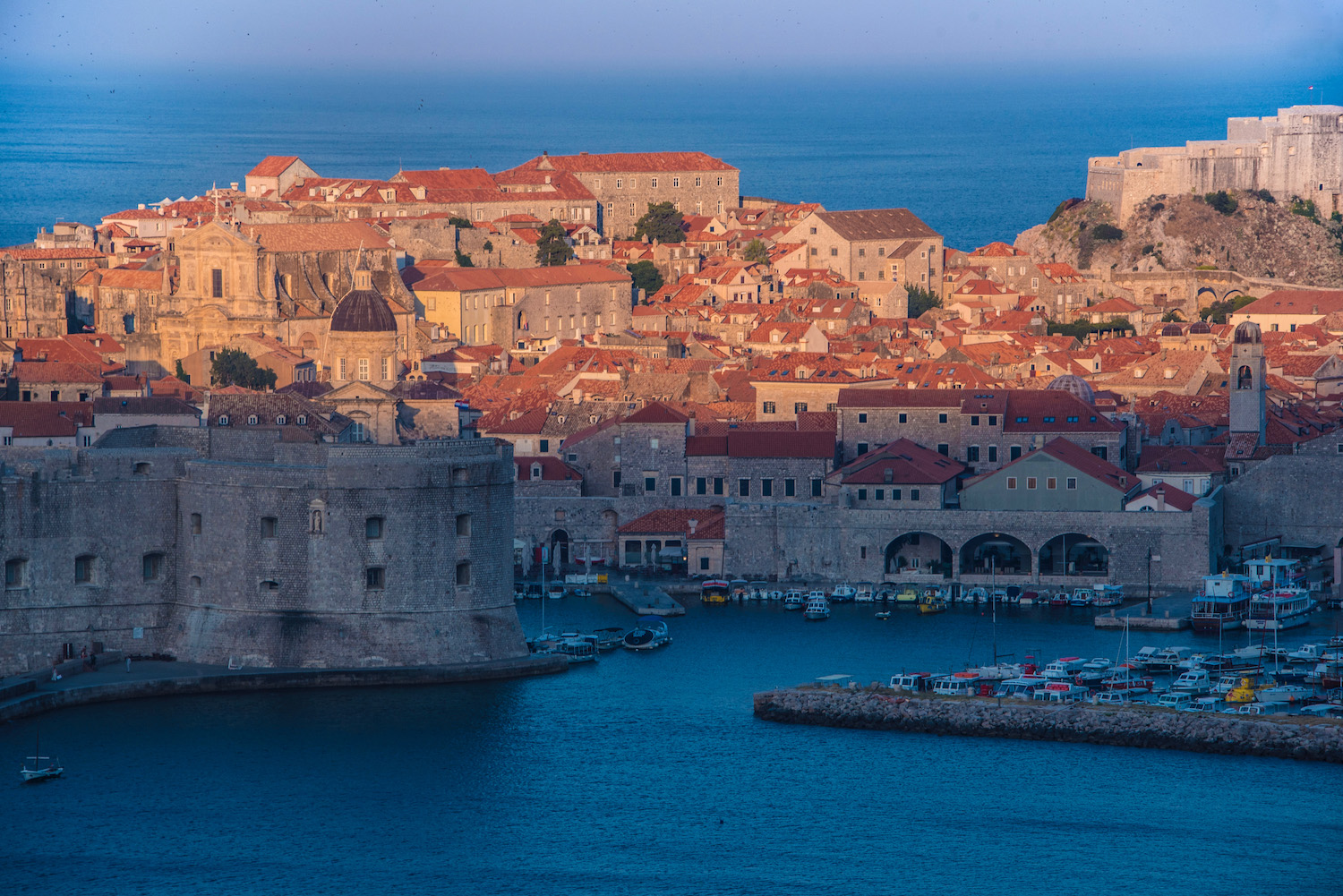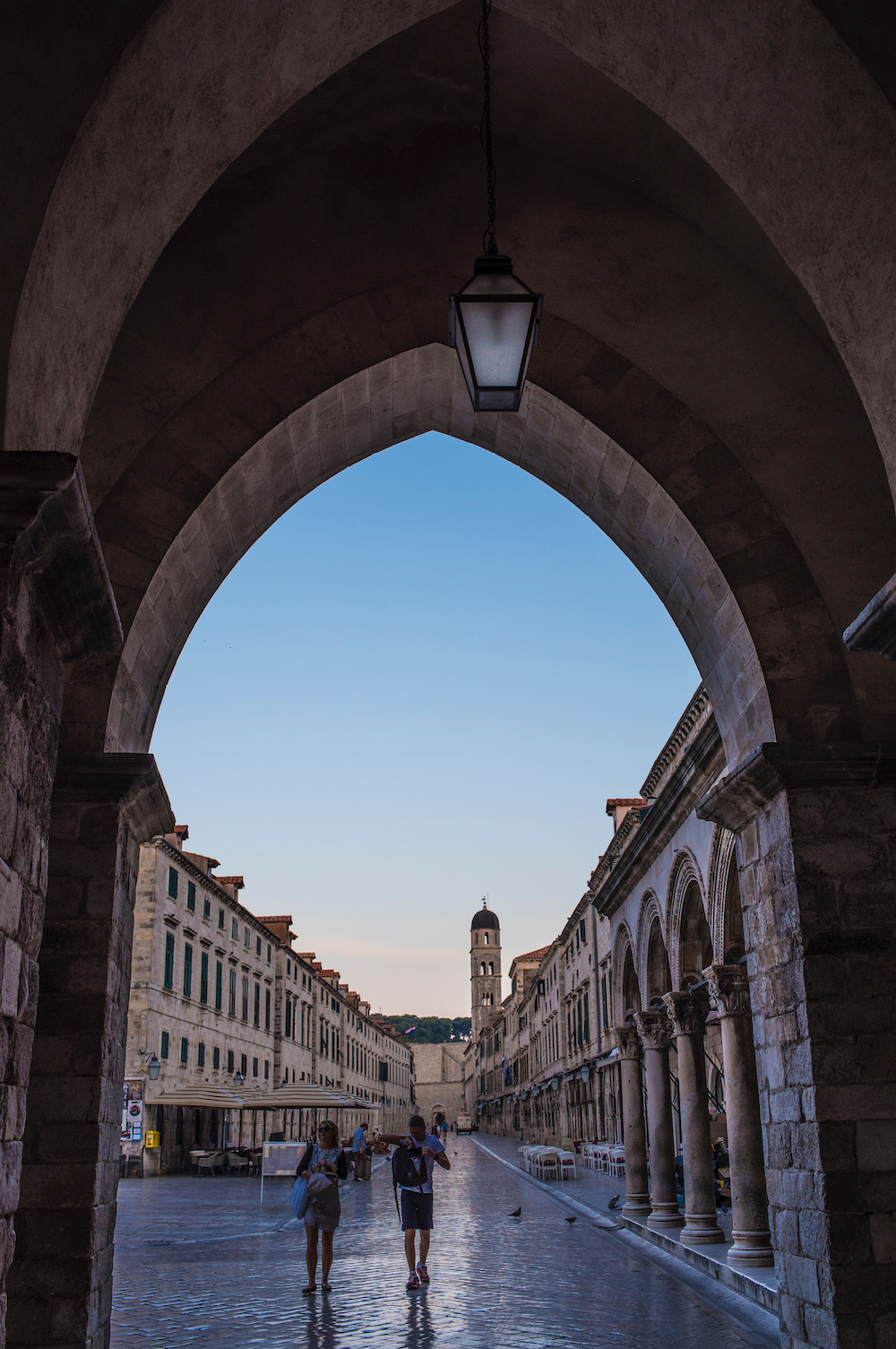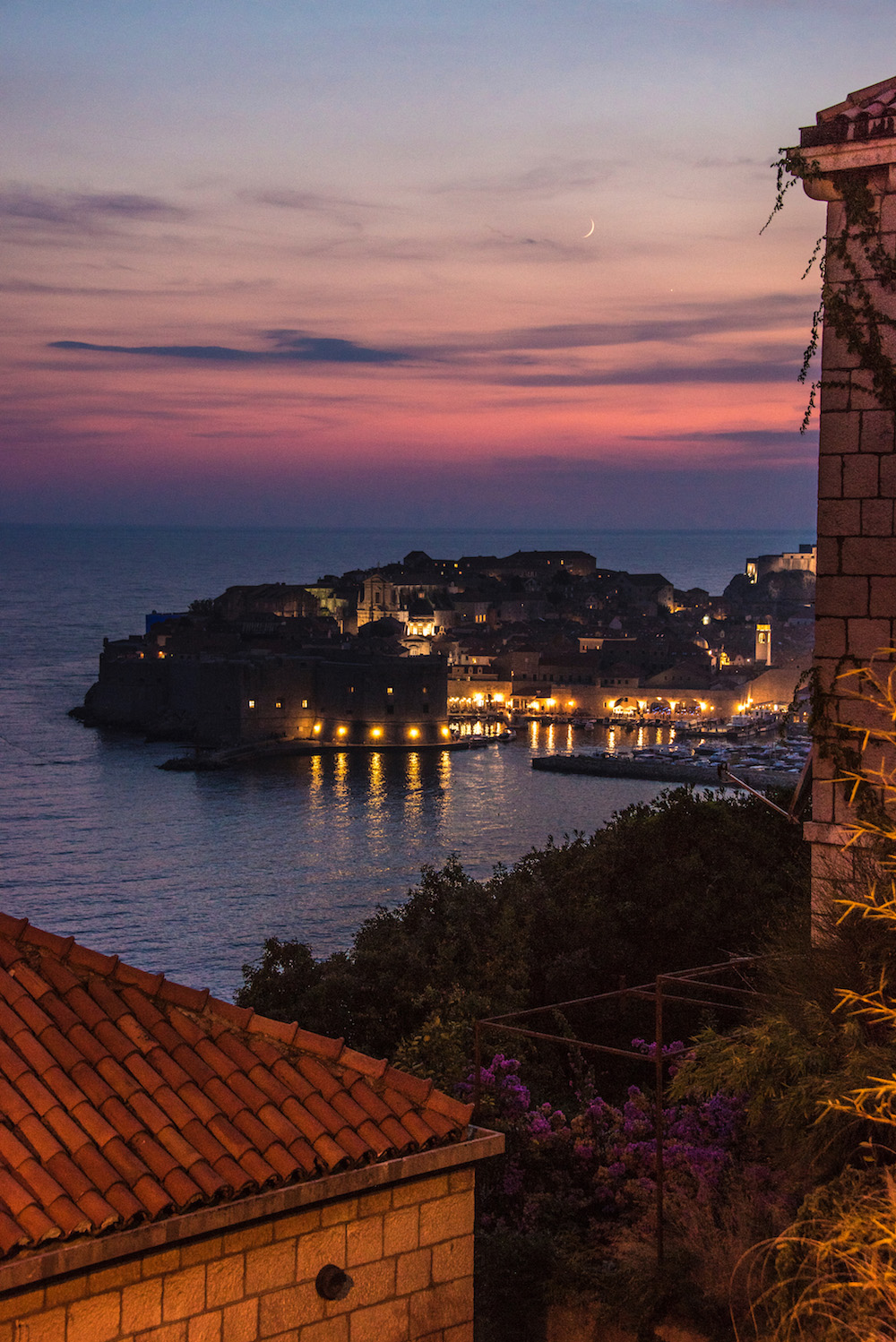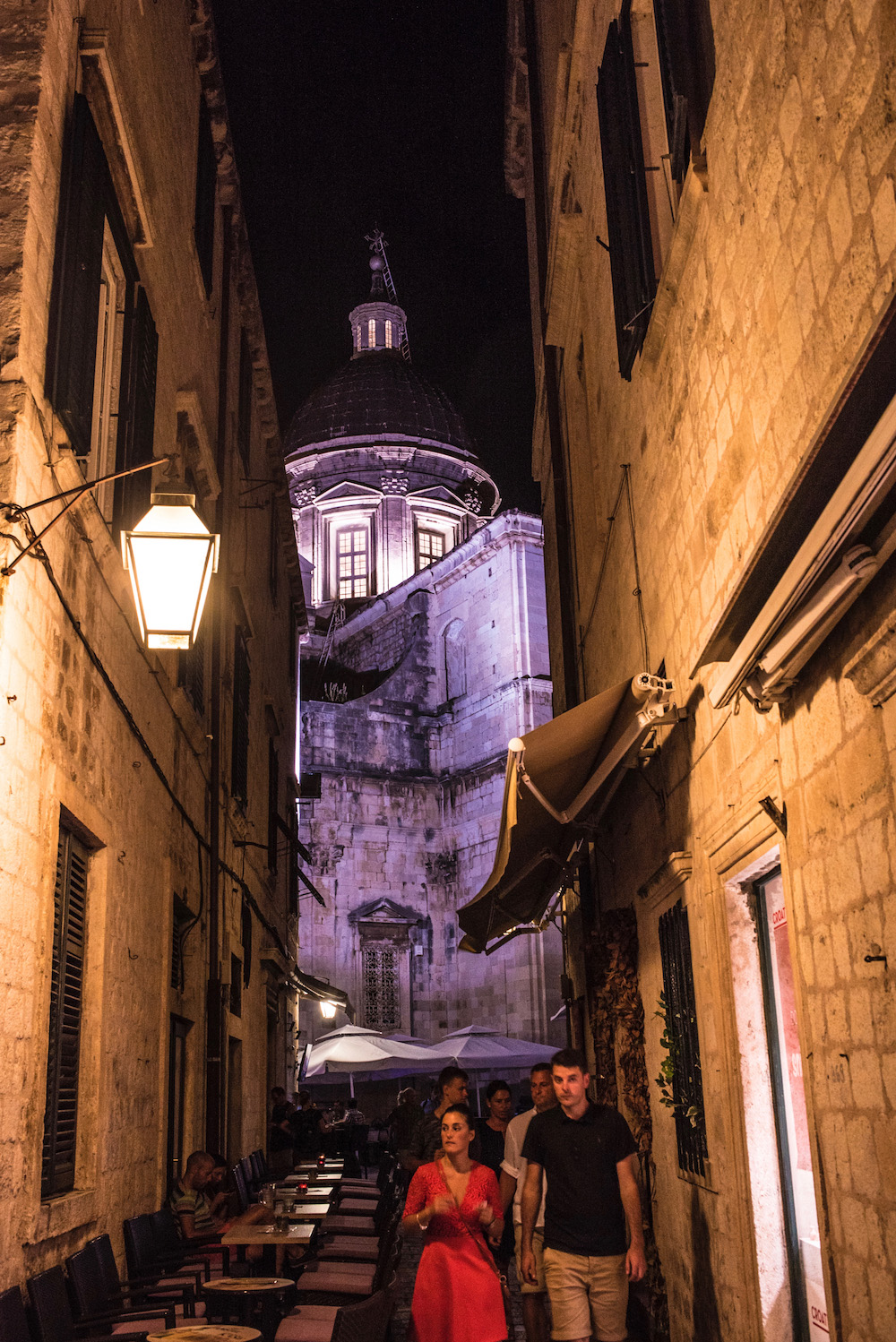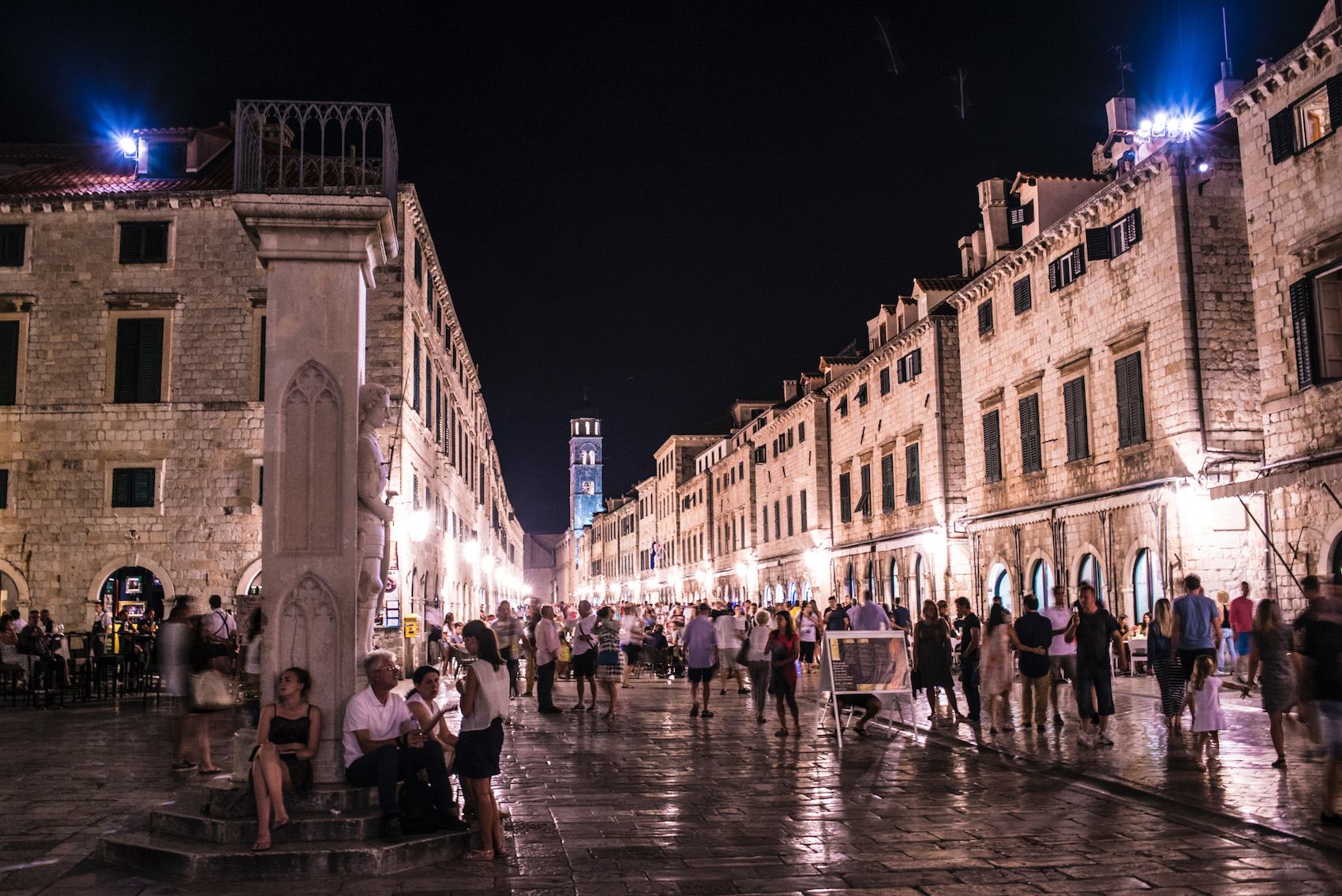 Dubrovnik
Accessing Croatia's Islands
Since both Dubrovnik and Split are on the coast, it's theoretically easy to access famous Croatian islands like Korčula, Šipan and Hvar from either city. What I found, however, is that options are much greater in number and also cheaper from Dubrovnik than they are from Split, which is shocking considering that Split seems to be closer to the majority of Croatia's islands. (You can also travel via the islands to get from Dubrovnik to Split or vice-versa, though this is not a great option if you don't have a lot of time.)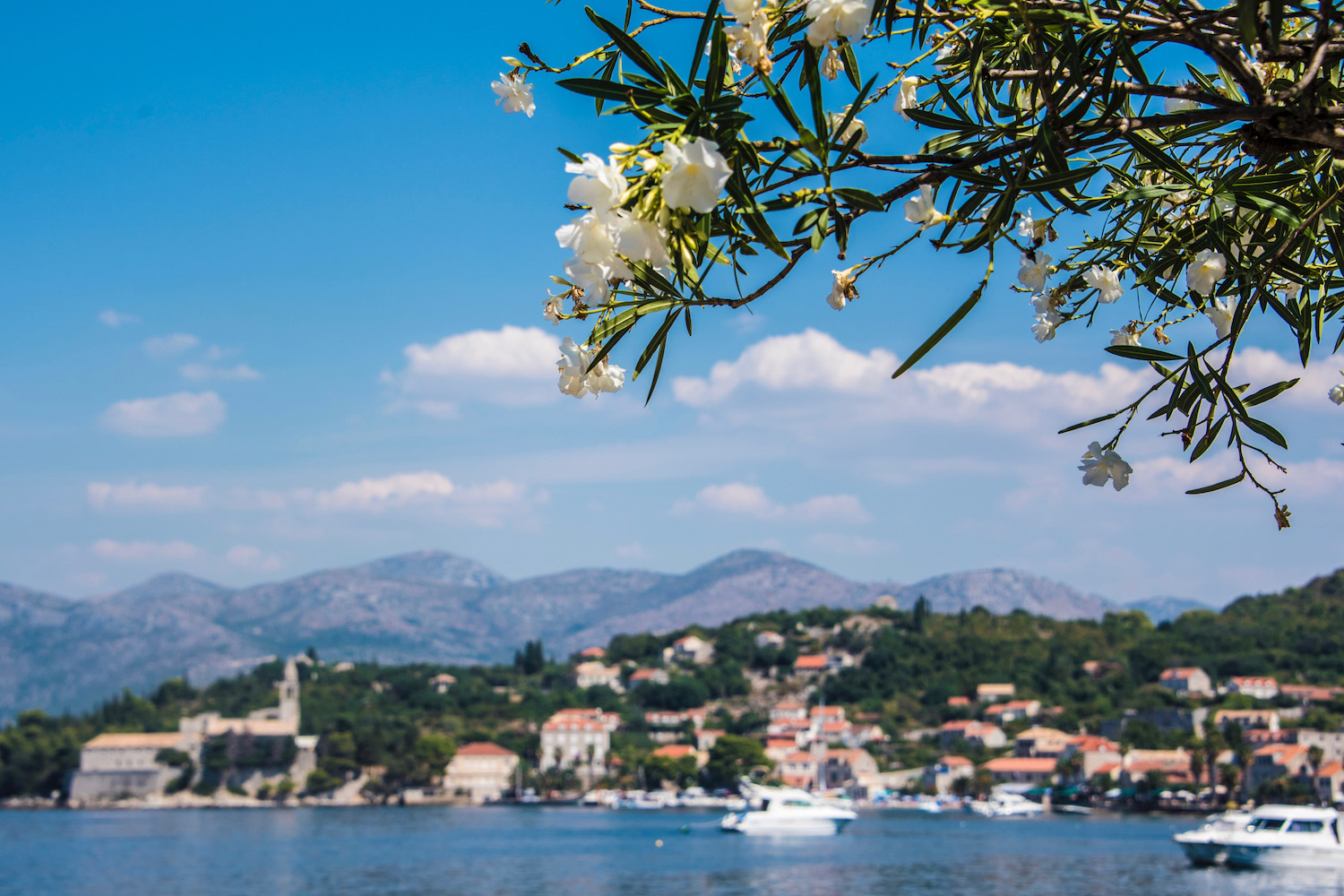 If, for some reason, you don't feel compelled to visit Croatia's islands—what's wrong with you?!—then you should consider which Croatian coastal city has better beaches. Again, to my shock and delight, this was Dubrovnik. I'd heard prior to arriving in Split that Bacvice Beach (just to the east of the city center) was nice, but it seemed…well, Soviet, for lack of a better word. Dubrovnik's beaches are crowded, but they're not ugly.
Other Considerations to Keep in Mind
I've spent most of this article as a Dubrovnik cheerleader, for good reason. But while Dubrovnik is a more wholly satisfying destination than Split, Split does have its benefits as well. Namely, because it's further north, it's a bit more convenient if you want to go to, say, Krka Waterfall or Plitvice Lakes, but aren't stopping in Croatia's capital Zagreb, where trips to these places usually start.
On the other hand, Dubrovnik makes for easy excursions (even day trips!) to Bosnia and Montenegro, which is just a couple hours away by boat or bus. In fact, because I wasn't a huge fan of Montenegro, I'd almost recommend staying an extra day or two in Dubrovnik, and simply visiting Kotor and/or Budva on a day trip. This is especially apt if you're traveling directly from Split to Dubrovnik, rather than traveling to Bosnia en route like I did.
The Bottom Line
The best choice, of course, is to be spent time in both Dubrovnik and Split if you can. However, as far as the direction comparison of Dubrovnik vs Split is concerned, I do have to admit that Dubrovnik is more my taste overall, in spite of being significantly more touristic. Now, for those of you who've been to Croatia, it's your turn: Do you prefer Dubrovnik or Split?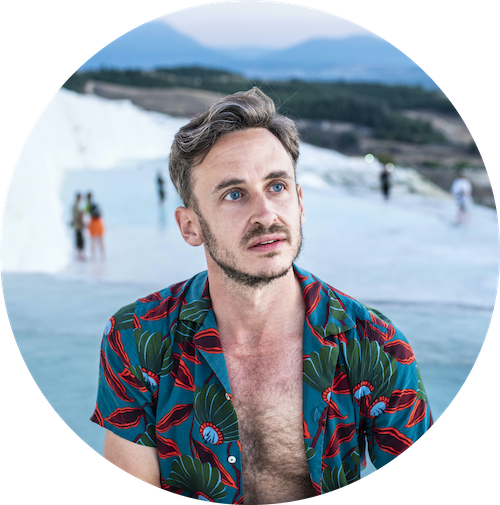 informs, inspires, entertains and empowers travelers like you. My name is Robert and I'm happy you're here!