Searching the internet for a Barcelina itinerary is like searching Target for shit you don't need but will probably buy anyway. From where to beaches to nightlife, and from tapas restaurants to where to spot the most impressive examples of Antoni Gaudí's work (like duh, Parc Güell!), knowledge about Barcelona is becoming so common among travelers you might even say it's…basic.
I say this not to attack you, prospective Barcelona traveler, for being basic, but to join you in a celebration of it. This guide will help you to determine how many days to visit Barcelona, and though it will provide a good number of Barcelona attraction recommendations beyond the…well, basic few you already know, it will give them credit for being amazing enough to become cliché in the first place.
Where to Stay in Barcelona
First basic stop? Barcelona hotels, of course! Whether you're looking for luxury properties like Hotel Casa Camper or boutique chic in the vein of Anakena House Modernist B&B, Barcelona is full of Instagram-perfect hotels that will be close enough to what your friends posted about to live up to your expectations, but different enough to make them as jealous as you were when you stalked their feed.
Even hostels in Barcelona manage to be both basic and breathtaking, with the centrally located The Hipstel Parallel being a great example of this phenomenon. Regardless of whatever else you do during your Barcelona itinerary, 1 day (or night, as it were) in any of these properties is a truly highlight.
Breaking Down a Barcelona Itinerary
Barceloneta and the Beach
When it comes to Barcelona places to visit, La Barceloneta is the place to be, whether you hit the beach (which, fun fact, was created during the 1992 Olympics using imported sand) or the charming coastal neighborhood of the same name. From here, most travelers head north up Las Ramblas toward Barcelona's Gothic Quarter or toward La Boqueria market, while gays like me make a beeline for L'Eixample.
All of these could make for an amazing one day in Barcelona itinerary, or you could ignore all of them and do something different. For example, you could choose thoroughfares such as Avenidas Diagonal or Paral-lel instead of Las Ramblas, or skip Barcelona Cathedral for the hilltop Palau Nacional. The list really goes on; in spite of how basic Barcelona's reputation makes it seem, its array of attractions is actually unmatched in terms of its diversity.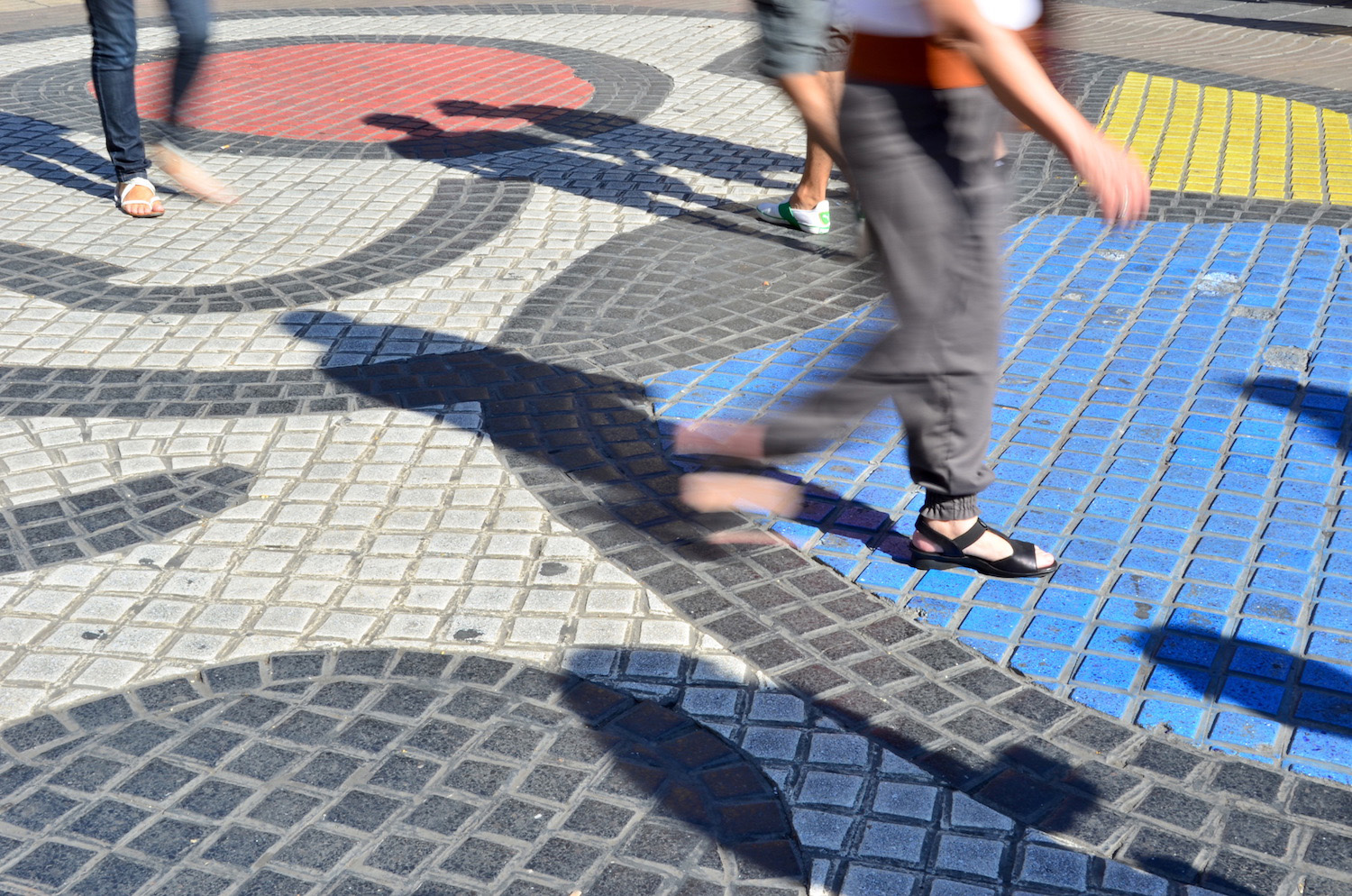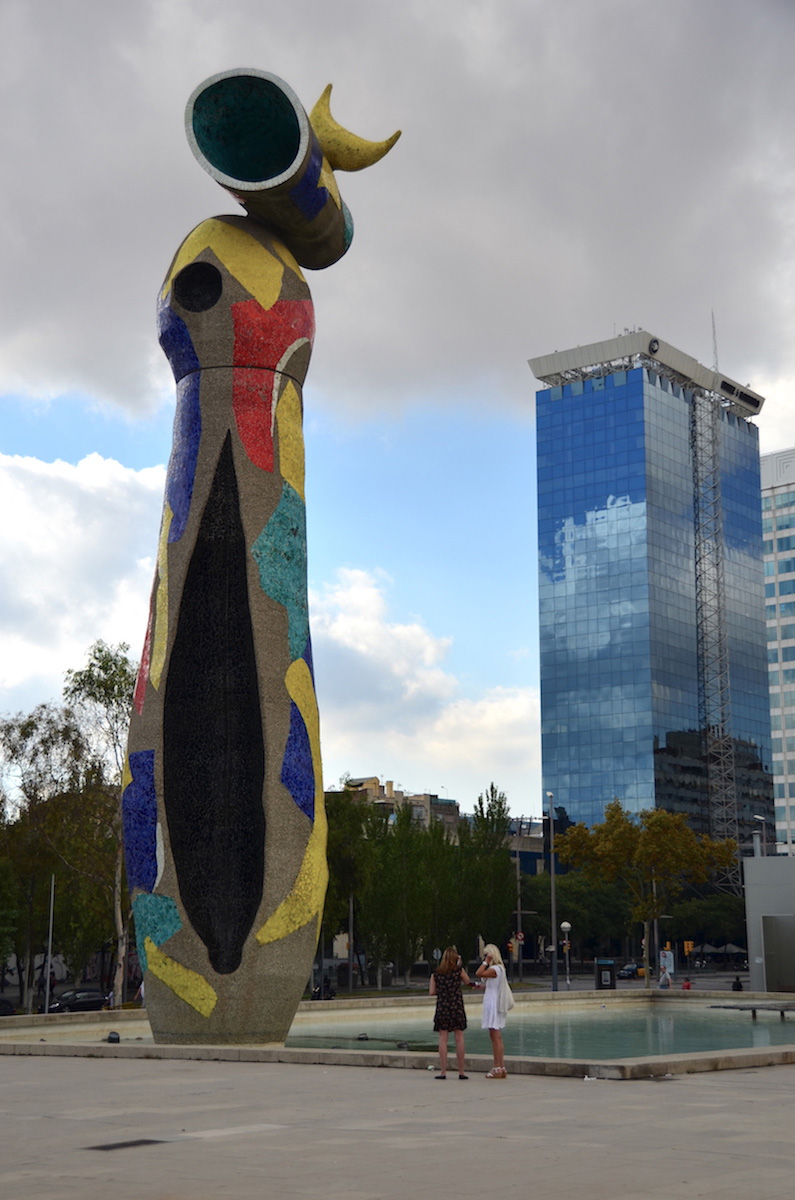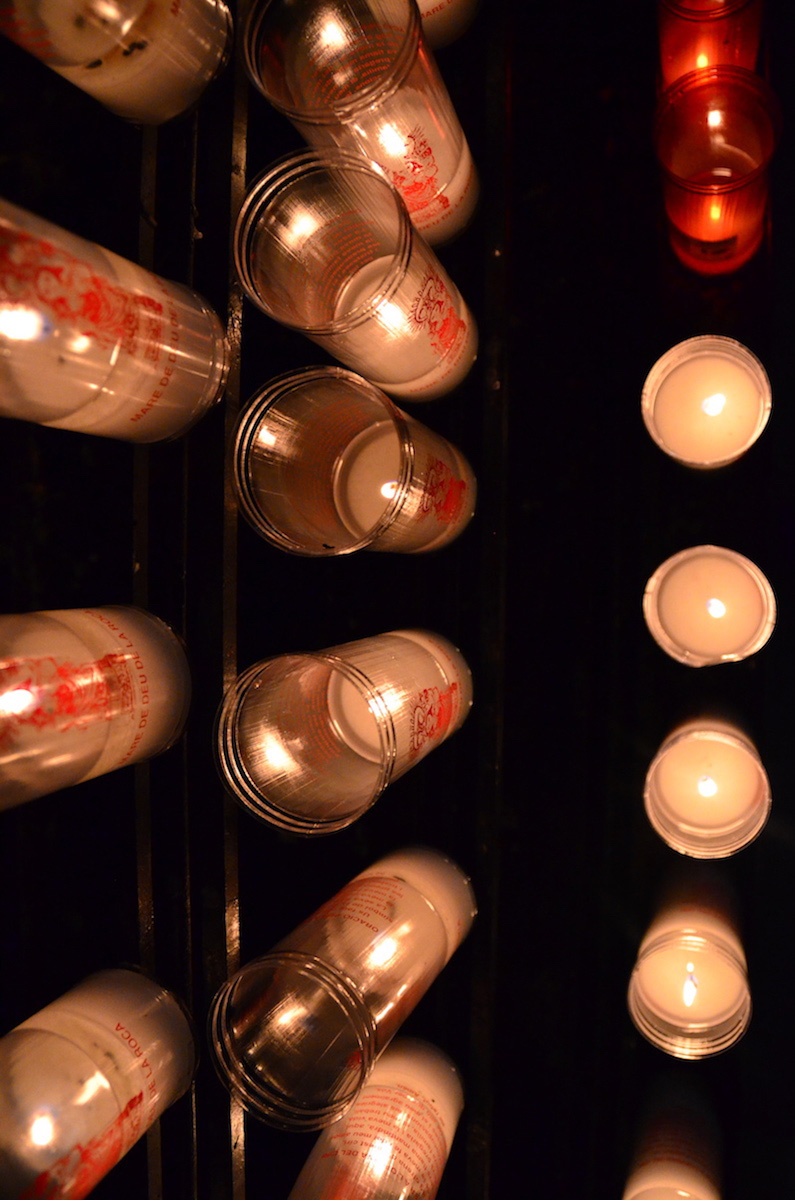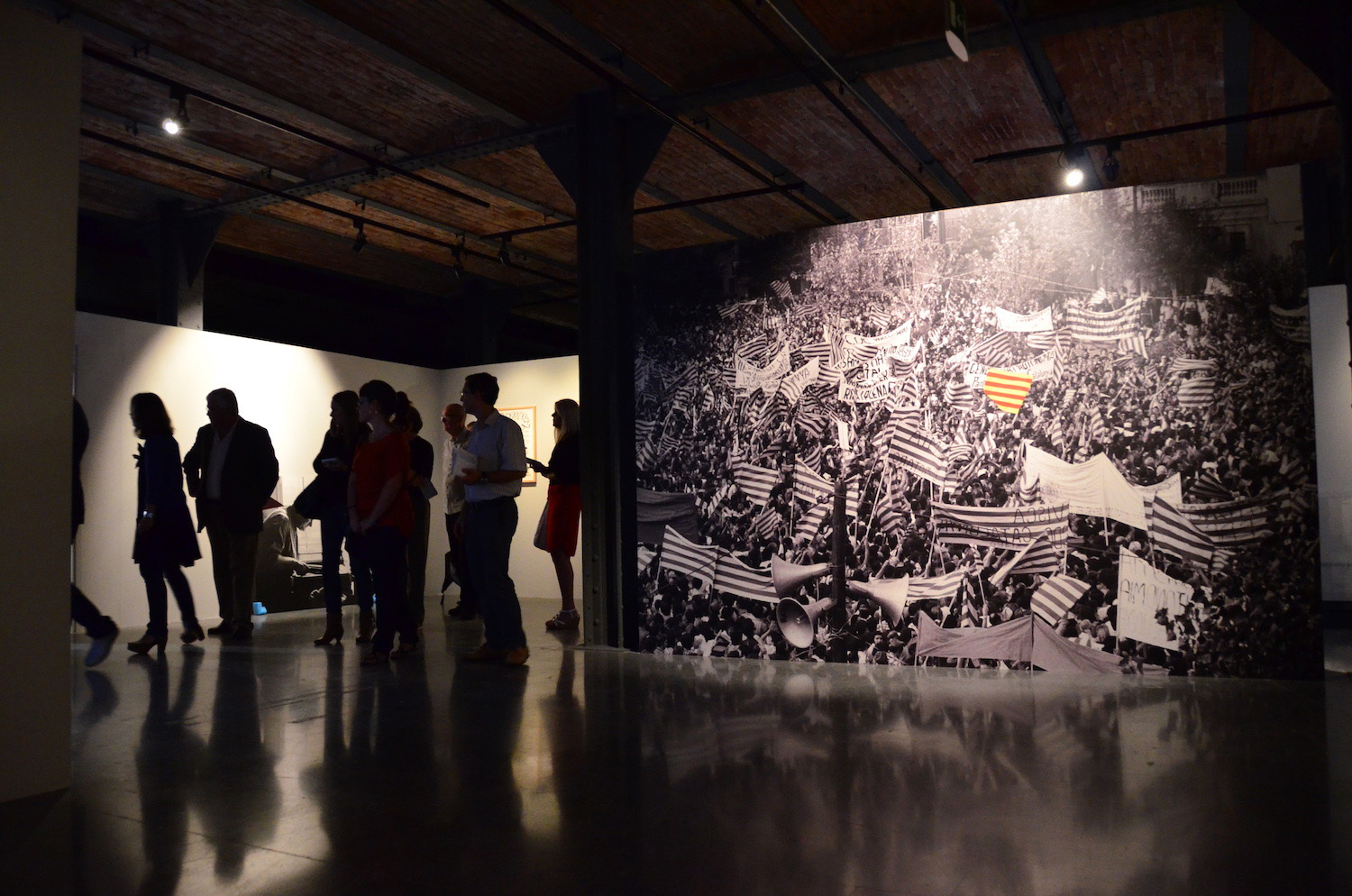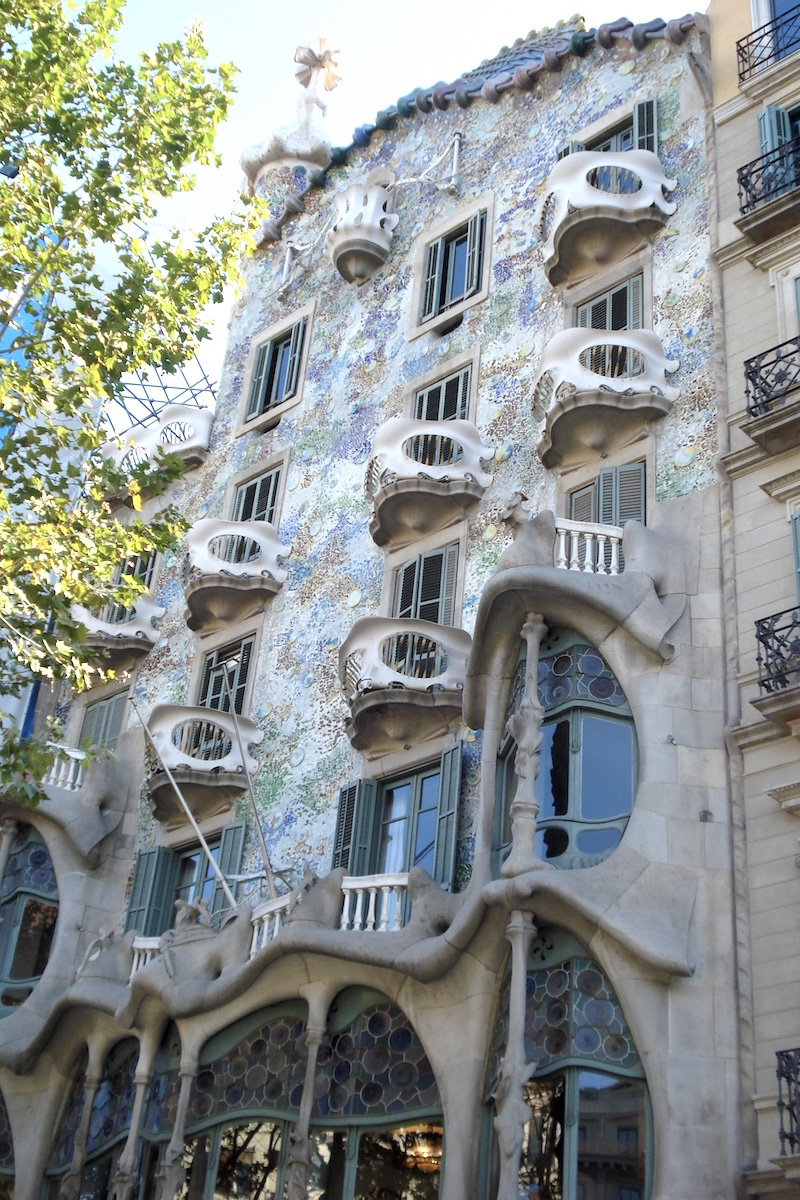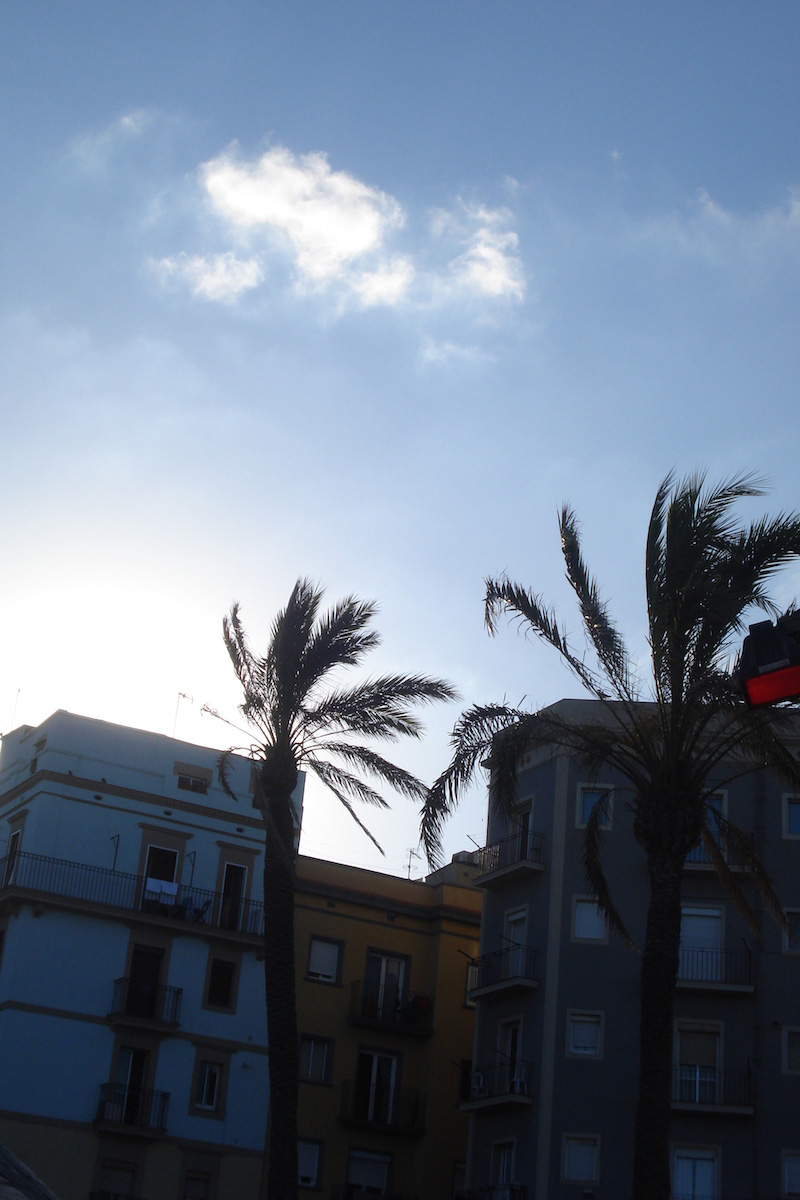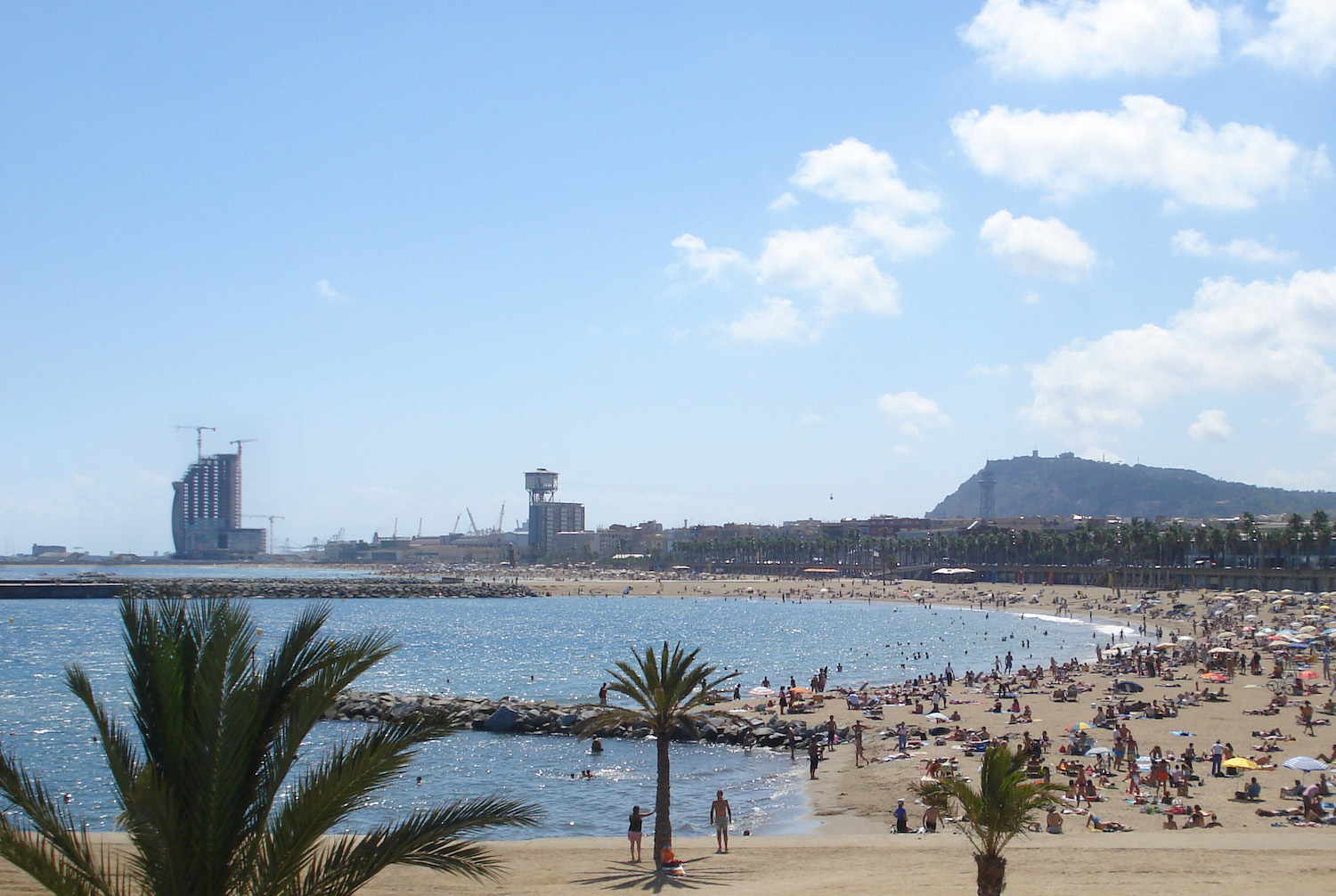 A Gaudí Affair
Expanding 24 hours in the city to a weekend in Barcelona itinerary gives you a lot more options. The obvious choice would be to spend day two exploring the art of Antoni Gaudí, Barcelona's most famous native son, whether you visit the nearly-complete Sagrada Familia cathedral, enjoy the view from the panoramic viewpoint of Parc Güell, or visit Casa Milà, the artist's Art Nouveau residential masterpiece.
Or, you could skip Gaudí entirely during your Barcelona 3 days itinerary, and instead focus on the less celebrated (but just as important) Catalán artist Joan Miró, whether you visit his sculpture on Las Ramblas, explore the extensive collection at Fundació Joan Miró, or Parc de Joan Miró, home to the surreal "Woman and Bird."  You could even take side trips from Barcelona to Mont-roig del Camp, where Miró and his family spent their summers, or Montjuïc Cemetery within the city, where Miró is interred.
Day Trips from Barcelona
Make no mistake: You could spend your entire Barcelona itinerary within its city limits, and no one would fault you for it. There's enough Barcelona nightlife (which I won't even get into in this post) to last you a week, if partying and laying on the beach was all you did. On the other hand, you could actually take a day trip from Barcelona to Madrid if you wanted to, though I'm going to recommend some excursions that require far shorter trips.
The top two of places to visit in Barcelona in 3 days are probably Sitges, a beach town that's particularly worth a visit if you're a virile gay man, and Girona, which is perhaps even more wholly Catalán than Barcelona itself. Other options for Barcelona day trips include sunny Valencia and Lloret de Mar, one of the hubs of the nearby Costa Brava.
How Many Days Should You Spend in Barcelona?
For many travelers planning a Barcelona itinerary, 3 days seems to be the optimal amount of time. This affords you two days in the heart of Barcelona (one along the coast, and one inside the city center and/or atop Parc Güell) and one day to take an excursion elsewhere in Catalonia, be that to seaside Sitges or to charming Girona, which some argue is actually like a better version of Barcelona.
Of course, this is just one approach. Other travelers might opt to spend 1 week in Barcelona or longer, renting an Airbnb apartment in a quieter part of the city than the ones I've mentioned in this post, and staking out a more local sort of experience. I doubt you'd want to spend a week (or longer) sightseeing, given how crowded Barcelona is!
The Best Barcelona Itinerary: tl;dr version
Every trip to Barcelona is slightly different, but let's face it: Most of the things to do in Barcelona are going to show up on every itinerary, particularly for first time travelers:
La Barceloneta (and Beach)
Parc Güell
Las Ramblas
Sagrada Familia
Gothic Quarter
L'Eixample
La Boqueria Market
There's a sizable chance that Barcelona is but one stop on a larger trip to Europe, or at minimum within Spain. If either of these assumptions are true, make sure to check out my recommendations for two months in Europe and one week in Spain starting in Barcelona, respectively.
The Bottom Line
This Barcelona itinerary is neither comprehensive nor completely basic—it leaves enough time and space for the magic to which even the most basic traveler is entitled; and makes recommendations you might not have considered, even if you know Barcelona well. So book your flight to Barcelona, and set to dreaming about the Sagrada Familia, but make sure Miró is sitting beside Gaudí in your mind's eye. Still stumped when it comes to planning your trip to Spain? Hire me as your Travel Coach!