Need help planning your trip to China? Hire me as your travel coach!
After a quick shower and change of clothes, my first priority upon arriving at the Rayfont Nanpu Bridge Hotel in Shanghai was updating the blog I created before my journey over the Pacific with news of my arrival. For some reason, Blogger wasn't loading so as is usually the case when I think the Internet connection itself might be to blame, I typed in the name of a different website. facebook.com. Enter.
Still nothing. With that, I called the hotel's front desk staff, who sent up a representative to help me with my Internet connection. Within seconds of his arrival he'd successfully pulled up a webpage, albeit a Chinese one. I laughed. "The problem must have solved itself while you were on the way up!"
After several frustrating minutes of unsuccessfully loading first my blog, then Facebook and then Twitter, I was able to access my Google on the first try. How to access Facebook in China, I typed in. All of a sudden, another error message.
If you are about to embark on your first trip to China, be more aware than I was. Unless something drastic changes between the time you read this post and the moment your plane lands, you won't be able to access your Facebook or Twitter accounts, YouTube or most free blogging platforms from within China. You read that right: Facebook is blocked in China; YouTube is blocked in China; and Twitter is blocked in China. There are, however, ways to work around this annoyance and access Facebook in China.
Social Media Websites Blocked in China
China's most famous (and, at the time, most widespread) blockage of social networks occurred during the run-up to the 2008 Beijing Olympics as a result of protests against its continued occupation of Tibet. Although access to sites like Facebook and YouTube was temporarily restored in the wake of the games, uprisings in northwestern Xinjiang province, a volatile region ravaged by tensions between Chinese settlers and the region's indigenous Uigyur people, caused the government to block Facebook, Twitter and YouTube once again — and as of this moment, permanently.
Other blocked social media websites include Google's Blogger, WordPress blogs hosted at wordpress.org and a great deal of pornography. A good rule of thumb once you're on the ground in China: If you think a site might be blocked, it probably is.
How You Know a Site Is Blocked — And How They Block It
It's easy to mistake a site being blocked in China for your Internet connection not working or a link simply being broken. When you visit a site the government has prohibited, your browser displays a "Page Not Found" or "Page Cannot Be Displayed" error message — because as far as you being in China are concerned, it is.
The technical mechanics of blocking a website are extremely simple, although the mechanism is the reverse of what you might be used to. Rather than twisting Facebook's proverbial arm to block Chinese IPs from accessing the site, the Chinese government's strict regulation of Chinese IP addresses, which allows it to control which websites IPs it issues can and can't access, is to blame for Facebook being blocked in China. So how do you access Facebook in China?
How to Access Facebook in China
Knowing the logic behind how China blocks websites, it isn't surprising that the solution involves temporarily adopting a new IP address. Proxies, as the thing-a-majigs that allow this to happen are known, are common both inside and outside China. The problem with a traditional web-based proxy, however, is that most of them don't load pages with JavaScript (such as YouTube) or most that require you to log in, which includes most blocked social media in China.
The solution most foreign expats in China rely on to access Facebook in China is known as a virtual private network, or VPN. Sometimes free-of-charge and sometimes not — and highly variable in the speed and quality of connection — a VPN stays open as a small window the entire time you surf the Internet and gives you a non-Chinese IP address the entire time you surf as oppose to a web proxy, which assigns a temporary IP for each IP address you visit using it.
When I lived in China, I used Freegate which, as its name suggests is free. You can download and read instructions about how to use Freegate online, two things I highly recommend you do before you get to China. Last time I checked, the government had located just about every Freegate download link online and blocked access to it from within China. Still, Freegate is the easiest way to access Facebook blocked in China.
Chinese Facebook, Twitter and YouTube Alternatives
Of course the reasons for blocking access to social media is not intended to limit freedom of speech, according to official Chinese sources — and most law-fearing Chinese you encounter on the streets. China keeps YouTube, Twitter and Facebook blocked in China — it doesn't want its people using them, the government says, because it would kill homegrown competitor sites like RenRen, YouKu and Kaixin.
If you don't plan to use a proxy or VPN, you can still use social media within China — you just can't access Facebook in China, or most of the profiles you would back home for that matter. Although my Mandarin was never good enough to warrant creating a profile on RenRen, for example, I frequently watched my favorite videos on YouKu which, in spite of the comparatively poor quality of its videos when compared to YouTube, offers significantly more selection and even full movies, thanks to China's lax copyright laws.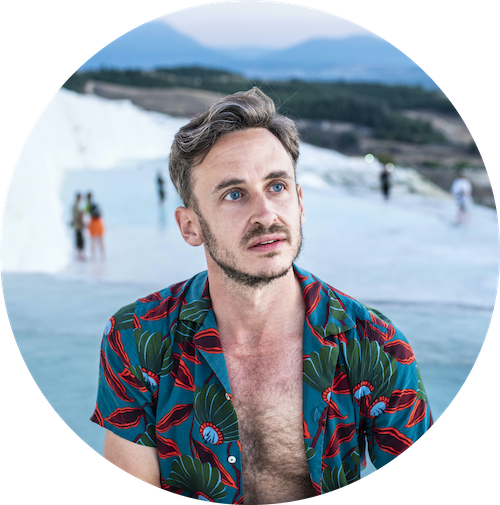 informs, inspires, entertains and empowers travelers like you. My name is Robert and I'm happy you're here!