As I recollect on my recent visit to Holland — my third, thus far — it's unavoidable that the majority of my Dutch memories relate to the time I've spent in smoking marijuana in Amsterdam's infamous coffee shops. That's where you buy the weed, too, just in case you've never been to Amsterdam.
Of course, the name "coffee shop" isn't a total misnomer: These outfits do sell coffee — some of them even have food menus and full bars! Don't mistake either that Amsterdam has far more to offer than being able to get high legally and out in public, unlike the midwestern United States, where drinking in public might land you in a Missouri alcohol detox clinic – or worse, jail!
Still, there's a reason that this super-low city has become cliché as a destination for travelers craving elevated experiences abroad, that these coffee shops have gained notoriety all around the world. And I'll give you a hint: It ain't the java.
Need helping planning your trip to Europe? Hire me as your Travel Coach!
Laws on Marijuana in Amsterdam
There's a nasty rumor going around that it will soon become illegal for tourists to smoke weed in Amsterdam. I haven't been able to find anything online besides tabloid-style news reports, but what I've heard from Dutch friends is this: The government is pushing to prevent tourists from being able to leave coffee shops with weed in hand.
For now, thankfully, it's perfectly legal to smoke weed in any coffee shop in Amsterdam, although not all coffee shops sell weed. At the moment, Dutch law prevents establishments that sell alcohol from selling marijuana, which means that if you want to smoke and drink at the same time, you'll need to buy from a different coffee shop or dispensary and bring it to the one that sells alcohol, something that wouldn't be possible under the apparently proposed law.
Something else you should know before lighting up is that it isn't legal to smoke tobacco indoors in Holland, so if you're a fan of spliffs — joints made with both weed and tobacco — use some of the synthetic tobacco nearly all coffee shops offer.
Amsterdam Coffee Shops
Coffee shops are sprinkled all over Amsterdam, but they predominate in two areas: Haarlemmerstraat and the Red Light District.
Haarlemmerstraat is an east-west thoroughfare that locals use to get from central Amsterdam to the city's western outskirts. To get to Haarlemmer Straat from Amsterdam Centraal station, take a right out of the station and take your second left over the canal, which takes you to Neuwezijds Voorburgwal, a street whose name you will never remember once you're high. Take your first right, in front of a charming café that currently bears the moniker "Soup Kitchen." You literally can't miss the coffee shops in this area, which surround you on all sides.
The Red Light District is a relatively large area, but the part with which you need to be concerned is fairly concentrated. Heading south on Damrak toward Dam Square, take a left immediately after the statue and head straight on until you cross over the first canal. Both banks of the second canal are dotted with some of the best coffee shops in Amsterdam — and also some of its best hookers, in case smoking weed makes you feel frisky.
My Personal Favorite Amsterdam Coffee Shops
Without a doubt, my favorite coffee shop in Amsterdam is The Green House, an outlet that has locations on both Haarlemmerstraat and in the Red Light District. The Haarlemmerstraat location is newer, larger and boasts table service with a full menu. The Red Light District location — the original one, whose walls are papered with images of celebrities past and present — is cozier and holds a dearer place in my heart, being the first place in Amsterdam I ever smoked.
Neither Green House sells alcohol, which means you can buy your green in-house. With more than two dozen varieties on its menu (yes, there is a menu), the Green House has without a doubt the most extensive selection in Amsterdam.
I'm also fond of Lost in Amsterdam, a bar on Haarlemmerstraat that doesn't sell weed, but is located in close enough proximity to dispensaries and coffee shops that do that smoking there isn't very inconvenient. Barney's Breakfast Bar is located approximately halfway between Lost and the Haarlemmerstraat location of Green House and allows you to enjoy delectable breakfast dishes while you smoke up.
If I were you, I'd avoid larger "corporate" outlets such as Bulldog and The Flying Pig, in spite of the fact that they boast such conveniences as having hostels and restaurants attached, and that their "coffee shop" and bar wings are separate, permitting you to have your weed and smoke it too. Prices tend to be higher at places like these, character is negligible and the types of people who visit them are the types of people who come to Amsterdam and never leave their hostels.
Drug-Free Things to Do in Amsterdam
Amsterdam is probably the best place in the world for smoking, but if you come here and don't do anything but smoke, you're doing yourself a massive disservice.
Although you'll no doubt visit specific attractions like the Anne Frank House, Dam Square and the Sex Museum, my favorite thing to do in Amsterdam is to walk. The city's brownstone row houses, concentric canals and silent (in other words, use your eyes and not your ears to avoid dying, especially while stoned) trams create the air of a place completely alien from most of the rest of the developed world.
If you aren't comfortable just getting lost — my favorite direction to go and do this is traveling west on Haarlemmerstraat — I have just the walk for you. Starting at Amsterdam Centraal station, head south on Damrak until you can't go any further south without crossing a bridge.
Cross the bridge and take your first right, which brings you to the floating Bloemenmarkt, where Holland's famous tulip bulbs are sold. Walk on through the entire Bloemenmarkt and make your first left, which is Leidsestraat. Follow the road until it dead ends, then take a left.
See that greenery off to the right? That's Vondelpark, where cyclists outnumber pedestrians by at least two to one. Alternatively, continue straight on until you get to the Museumplein, which is not surprisingly home to places like the Van Gogh Museum. It's also where you find the "Iamsterdam" sign everyone you know who has been to Amsterdam has posed in front of.
No matter what you decide to do, however, just make sure you don't spend your whole time smoking. Do, however, smoke as much as you can before heading out in the city — it makes your Amsterdam experience all the more magical.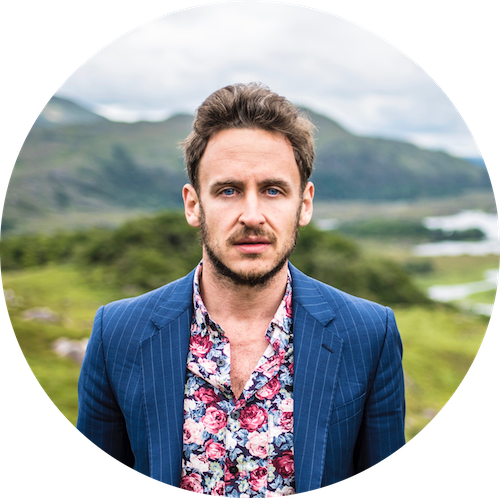 informs, inspires, entertains and empowers travelers like you. My name is Robert and I'm happy you're here!