Creating a 2 months in Europe itinerary can be confounding. even if you've taken many trips to the continent. From deciding how long you should travel, to narrowing down a list of destinations, to squaring expectations about your budget with the realities of cost and currency, it's not as simple as getting on a plane and turning up, at least not if you have goals you want to achieve during your trip.
Further compounding matters is the fact that there is no "ultimate Europe trip," especially now that the list of mainstream European destinations has swelled as large as it has. Gone are the days where even a tour of major cities like Paris, Rome, Amsterdam and London can be considered comprehensive. Likewise, so many formerly obscure European destinations are accessible these days that even a month or two in Europe is barely enough to scratch the surface.
Below, I'll take you through some strategies I've learned over the years about how to plan a Europe 2 months (or maybe longer) itinerary, and link to other helpful articles about amazing Europe travel experiences as well. You might be stressed now, but I promise you'll feel a lot better once you've finished reading!
Practical Matters
When to Visit Europe
No matter what your Europe itinerary ends up entailing, rest assured: There isn't a bad time to come here. Frolic amid Dutch tulip fields in the spring, swim in the crystalline waters of Croatia in the summer, spend autumn exploring the mountains of Romanian Transylvania or ski in any of the half-dozen countries that claim the Alps during winter. Keep in mind, however, that because Europe is great in all seasons, it can also be crowded (and expensive—more on that in a second) all throughout the year.
Where to Stay in Europe
Accommodation in Europe runs the entire gamut, both in terms of price and quality—well, more in terms of price. You see, while it's probably not shocking that the best hotels in Europe (like London's Egerton House) are extraordinarily expensive, you might be surprised to learn simple hotels, guest houses and even hostels in Western Europe can cost a lot, in spite of being somewhat low in quality. On the other hand, boutique hotels and luxury apartments in Eastern Europe can be shockingly affordable. A recent example I enjoyed was the Old Town Hotel in Bosnia's capital Sarajevo.
How to Get Around in Europe
Although you've probably already spent some time on the Eurail trip planner prior to visiting this site, allow me to pour some cold water on you: Train isn't always the best, most affordable or most convenient way to travel Europe. In addition to the fact that few of Europe's trains are legitimately high-speed, Eurail passes aren't really a very good value (the Japan Rail Pass is a much better deal), cheap flights throughout the continent make air an alluring option for your 2 months in Europe. In less developed regions like the Balkan and Baltic States, meanwhile, buses are simply more prevalent and reliable than trains. No matter how you decide to travel around Europe, tools like Trainline can help you easily book travel online.
Money, Costs and Communication
Determining a Europe trip cost is difficult, but in general I'd tell you two things. It will be more expensive than you want, but cheaper than you fear. More specifically, I'd say that the thriftiest backpackers can travel for at little as 25 euro per person per day, and while there's no limit to how much you can spend, the majority of travelers won't exceed 100-200 euro per person, per day. As far as currency, you can withdraw and spend euros throughout much of the continent, even (with some exceptions) in countries that still have their own currency, like Switzerland (Franc), UK (pound) or Sweden (crown).
Communication (and I don't mean linguistically—you can almost always speak English) is perhaps even more complicated a story. You see, while legislation recently passed to theoretically ban roaming charges within the 27-nation European Union, this doesn't mean you can buy a SIM card in Italy and use it everywhere for the same price every day. If you want to stay connected throughout Europe without changing SIMs, you should buy Holafly's eSIM for Europe, which provides great coverage and fast service continent-wide.
Where to Go in Europe
Western Europe and the British Isles
Let's face it: Most of the top Europe destinations are in Western Europe. This of course includes Europe's iconic cities, from London, to Paris, to Rome, to Amsterdam, to Berlin, to Madrid. Many of Europe's iconic monuments are here as well, both those within these cities (like Rome's Colosseum and the Eiffel Tower—do I even need to mention where that's located?) and places outside of urban areas—Germany's fairytale Neuschwanstein Castle and Ireland's dramatic Cliffs of Moher come to mind.
None of which is to say that your 2 months in Europe itinerary needs to be typical if you stick to this part of the continent. Leave the crowds of France's Côte d'Azur behind for smaller cities and towns like Avignon and Arles, the latter of which boasted Vincent Van Gogh's favorite light. Or, come in winter but shirk the Alps for countries better seen in warmer weather: Almost no one goes to Italy or Spain when it's cold—and that's exactly why you should during your 2 month Europe trip.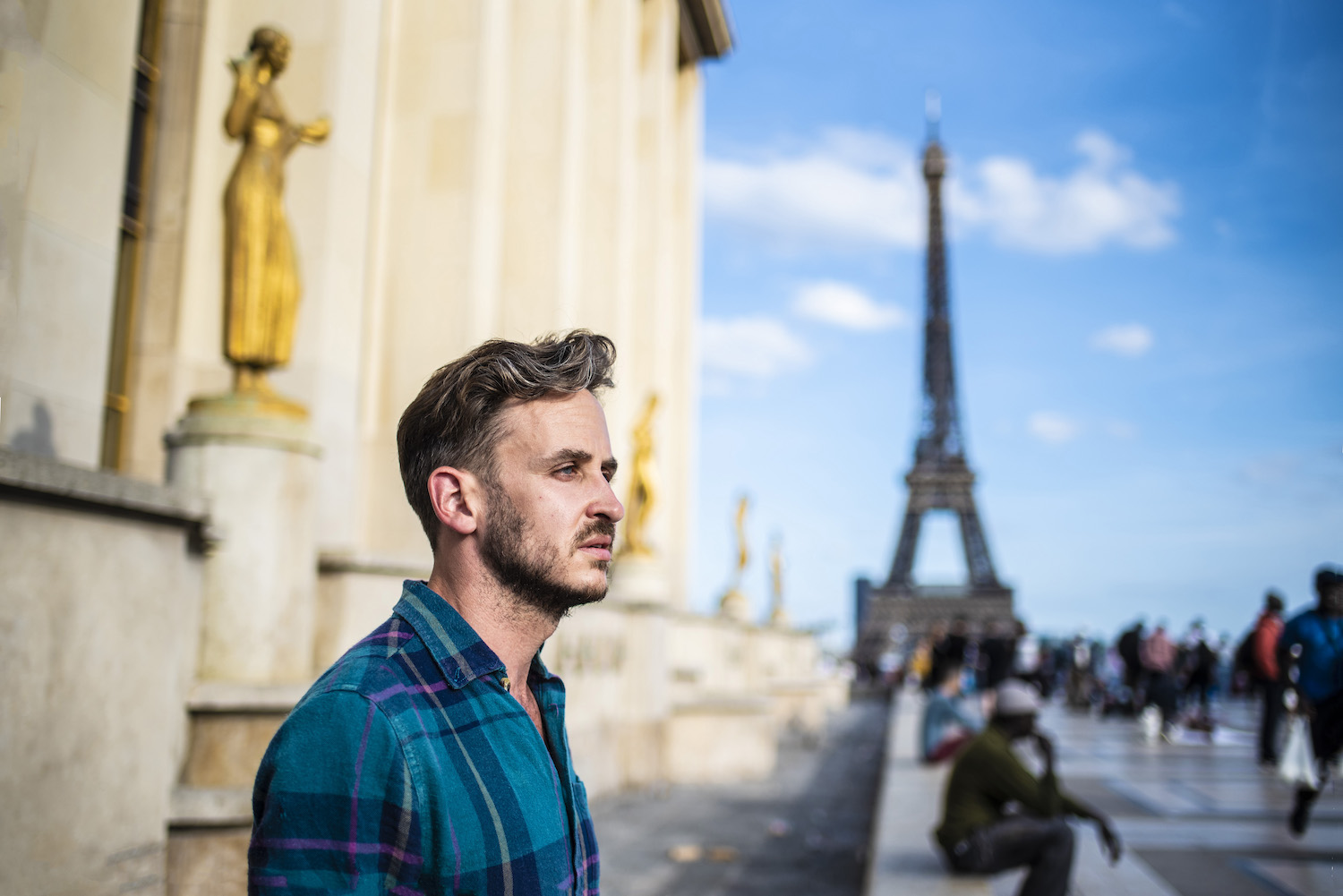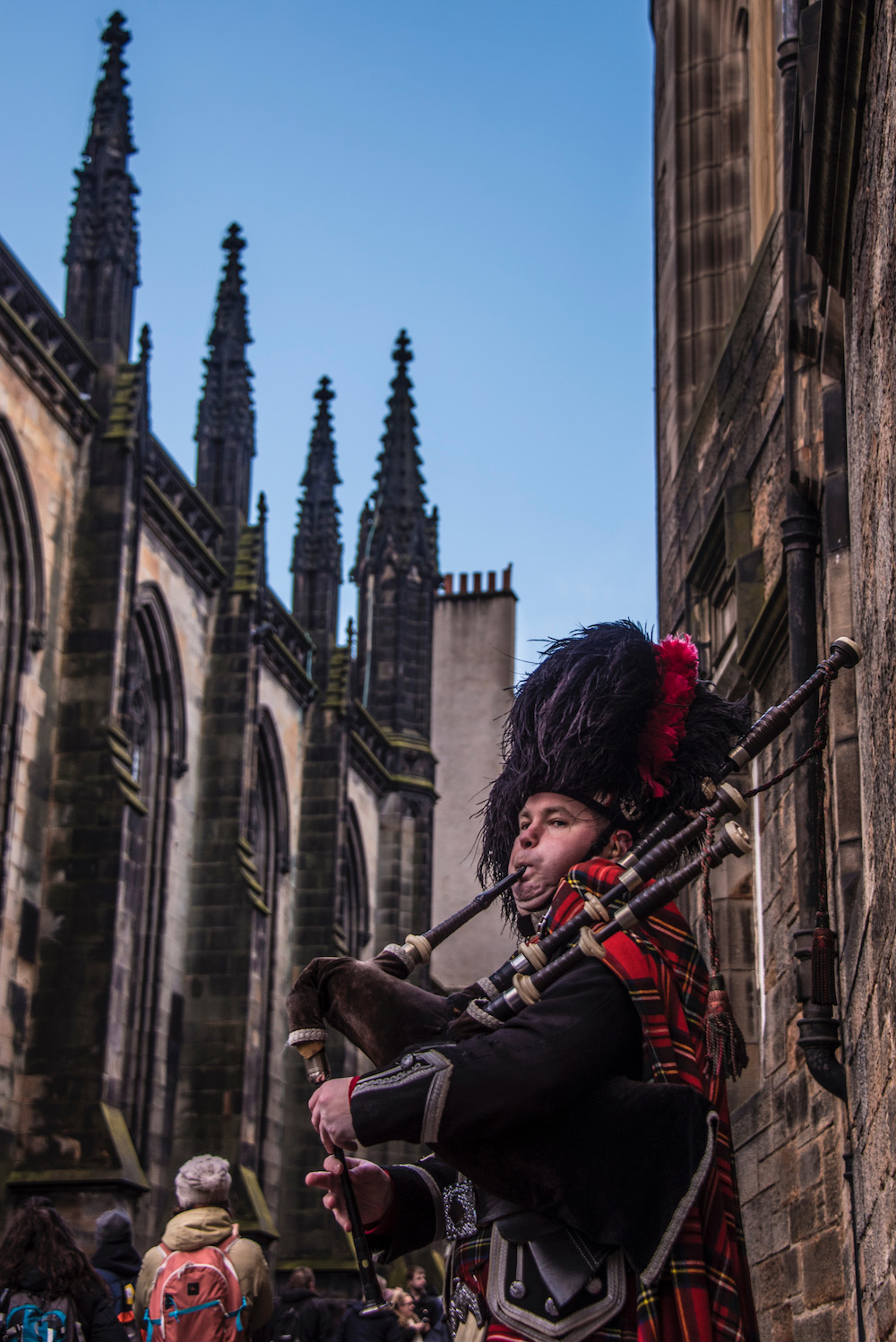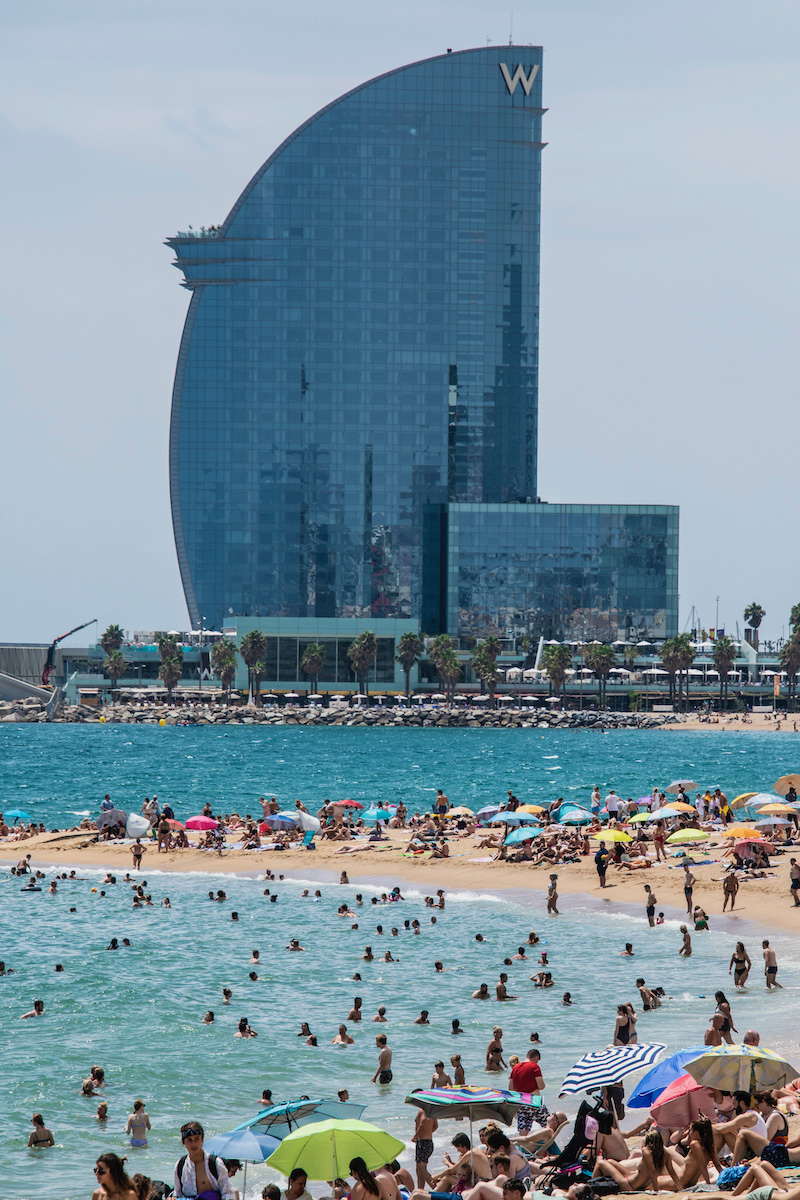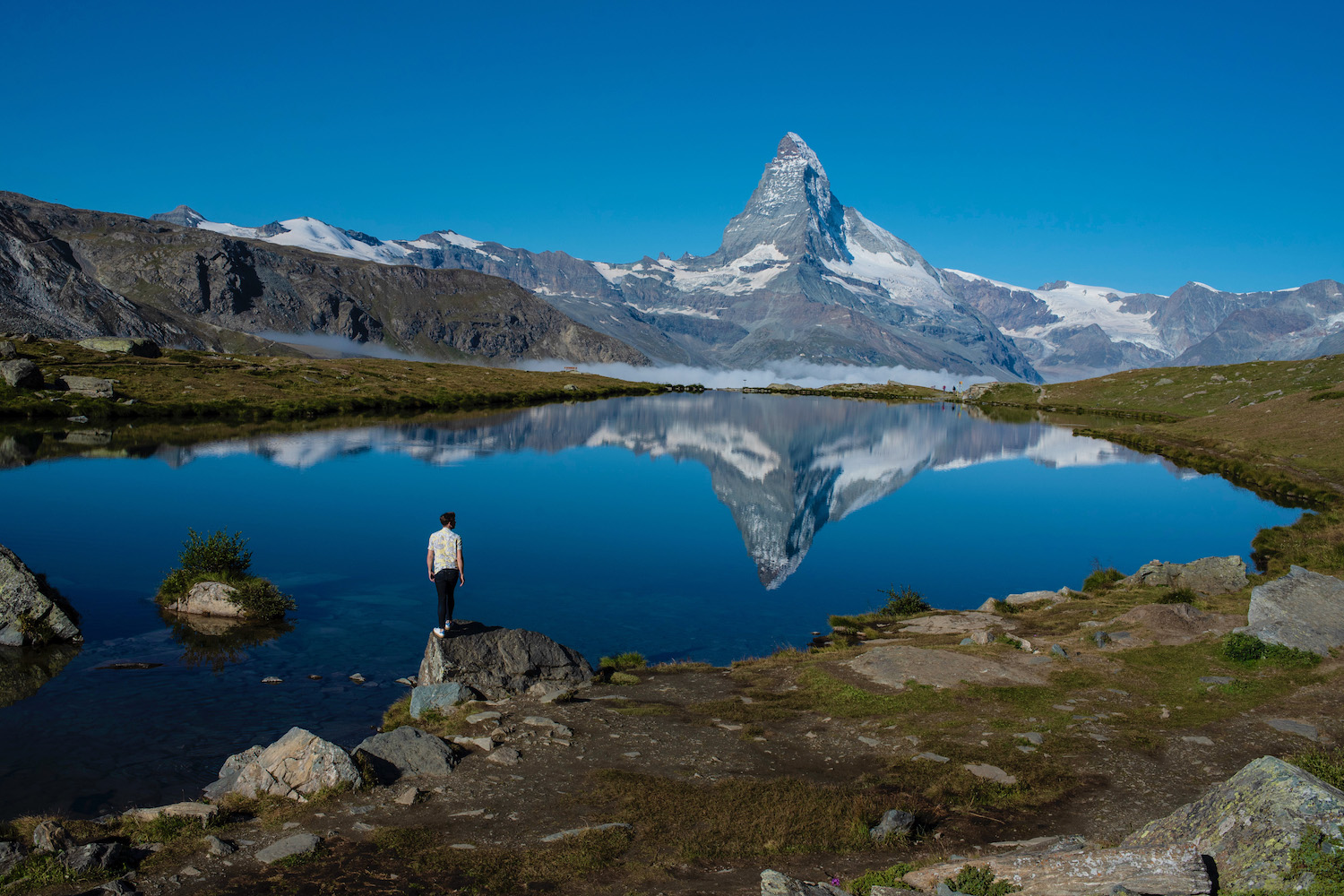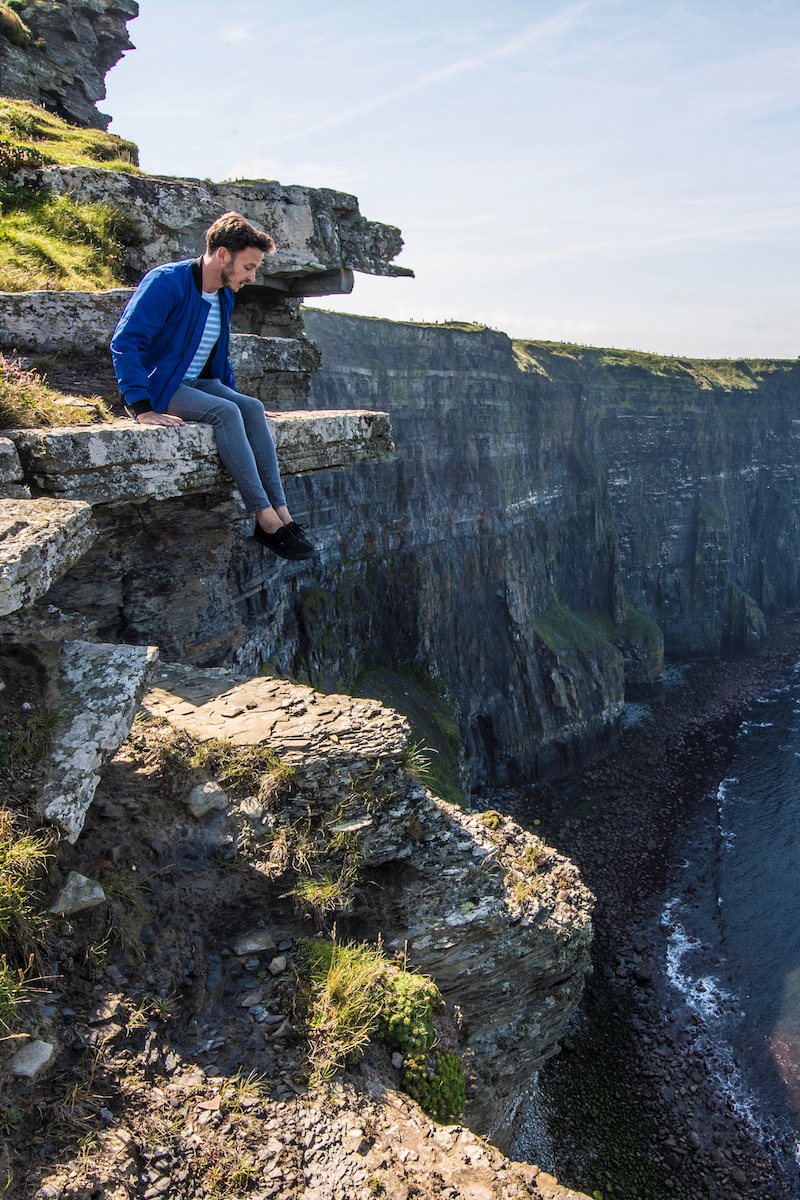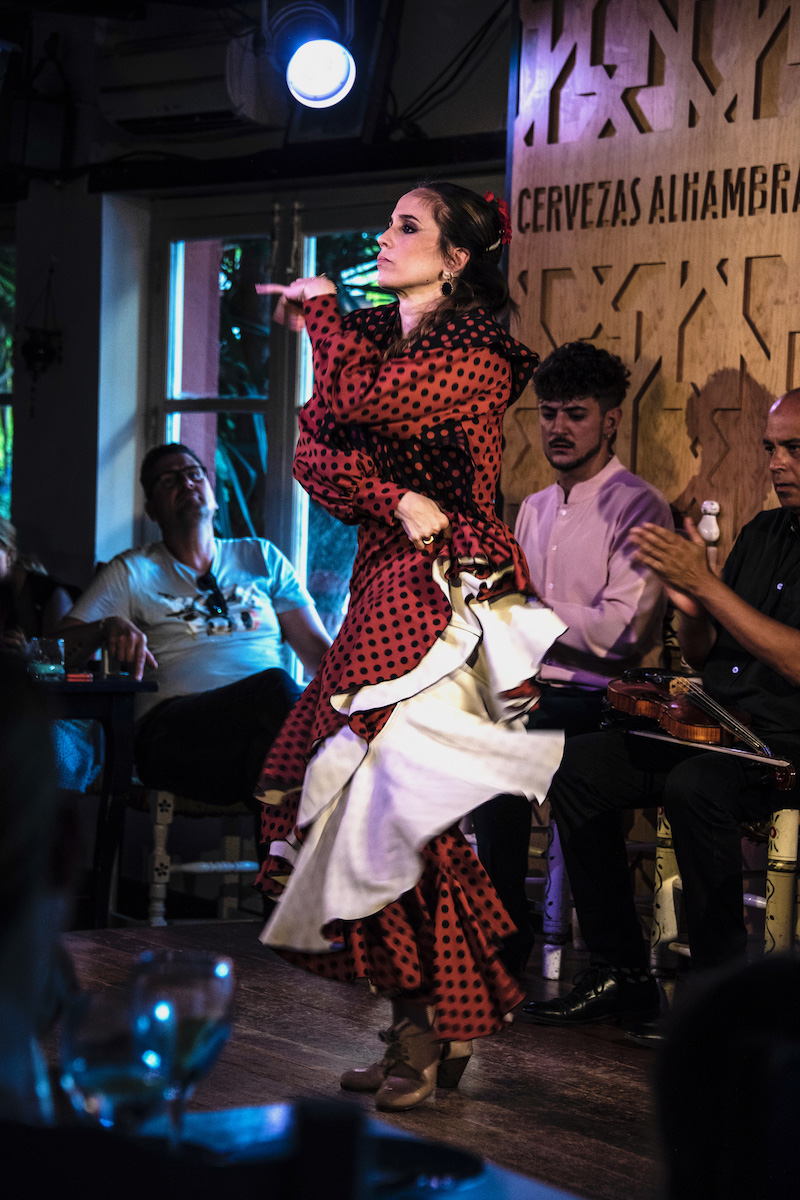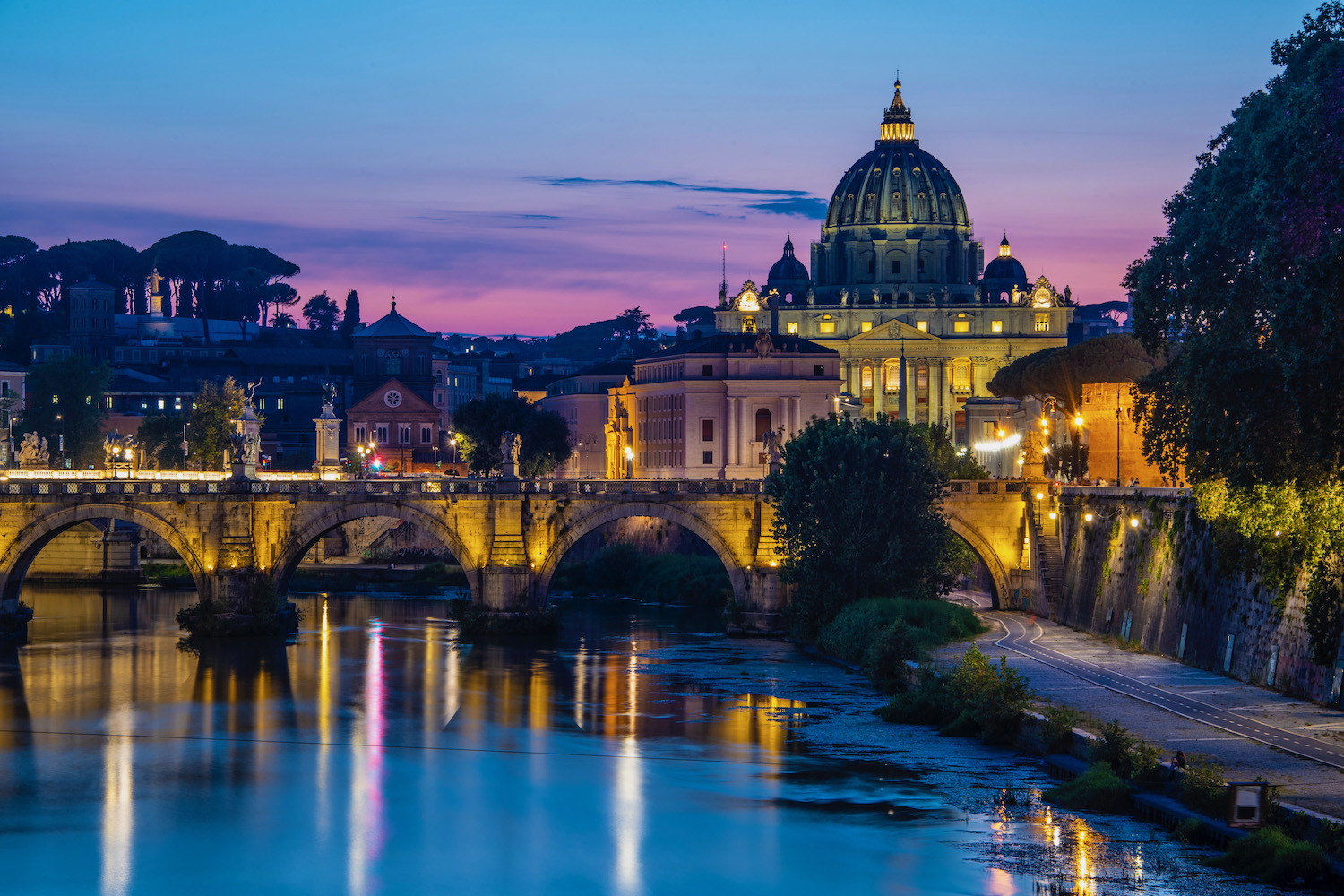 To be sure, Western Europe is home to many of the most popular cities in Europe, which are simply not household names like the ones I've mentioned above. Scotland's gorgeous Edinburgh boasts a plethora of modern architecture to contrast with its ancient castle (and with nearby Glasgow as well), while Portugal's Porto is a delicious stop, even if you don't drink the port wine made nearby. The cities of Switzerland, if you can bear the cost of traveling there, are all underrated in their own way: French-speaking Geneva, German-speaking Zurich and Locarno, where Italian is the lingua franca.
Western Europe's edges, for their part, are as replete with activities and attractions as the heart of the region. Many of the things to do in Ireland, such as the Wild Atlantic Way drive, are so singular that its relative distance from the European mainland seems insignificant—Portugal's Azores boast a similarly cast-away feeling. Another way to inject spice into your trip is touring tiny city-states like Andorra, Liechtenstein, Luxembourg and San Marino.
Scandinavia and the Baltic States
Scandinavia is a part of Europe people often miss on their first trip (or two), with the possible exception of Iceland. Once you get here, however, it's an immensely satisfying experience, even if you can't see Europe in 2 months (or more). As you'll see if you read my popular two weeks in Scandinavia post, these huge (but sparsely populated) countries are truly outstanding, whether you stick to the capitals of Stockholm, Copenhagen, Oslo and Helsinki, explore Lapland north of the Arctic Circle, the fjords of Norway (and the underrated city of Bergen) or the islands of the Baltic Sea.
To say nothing of the Iceland road trip you'll take, even if you don't follow in my tire tracks and go during the middle of winter. Stick to the tourist trail and visit the so-called "Diamond Beach" near the equally magical Glacier Lagoon, or drive off Route 1 to explore places farther afield, such as the otherworldly Snaefellsnes Peninsula or even the basically deserted West Fjords.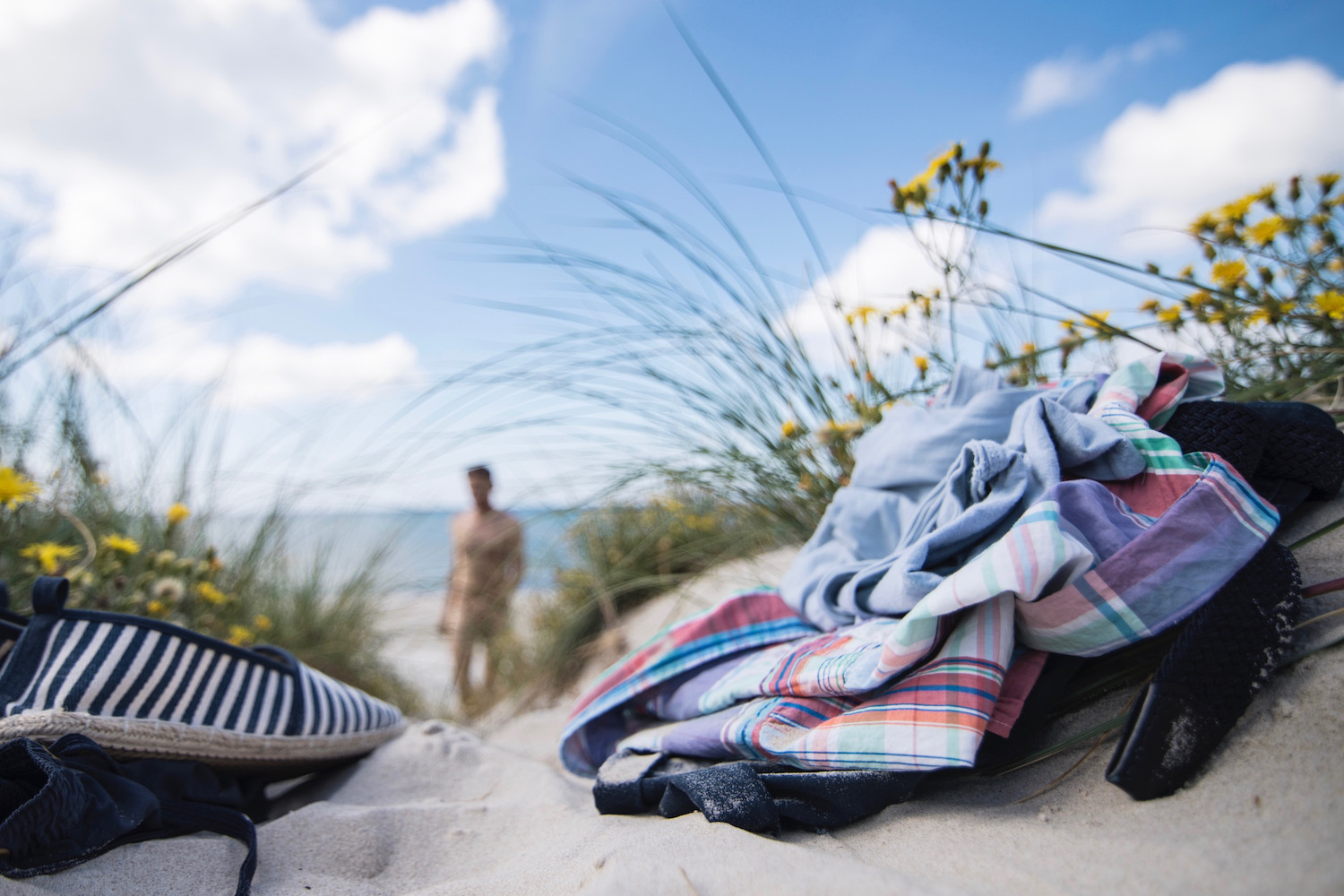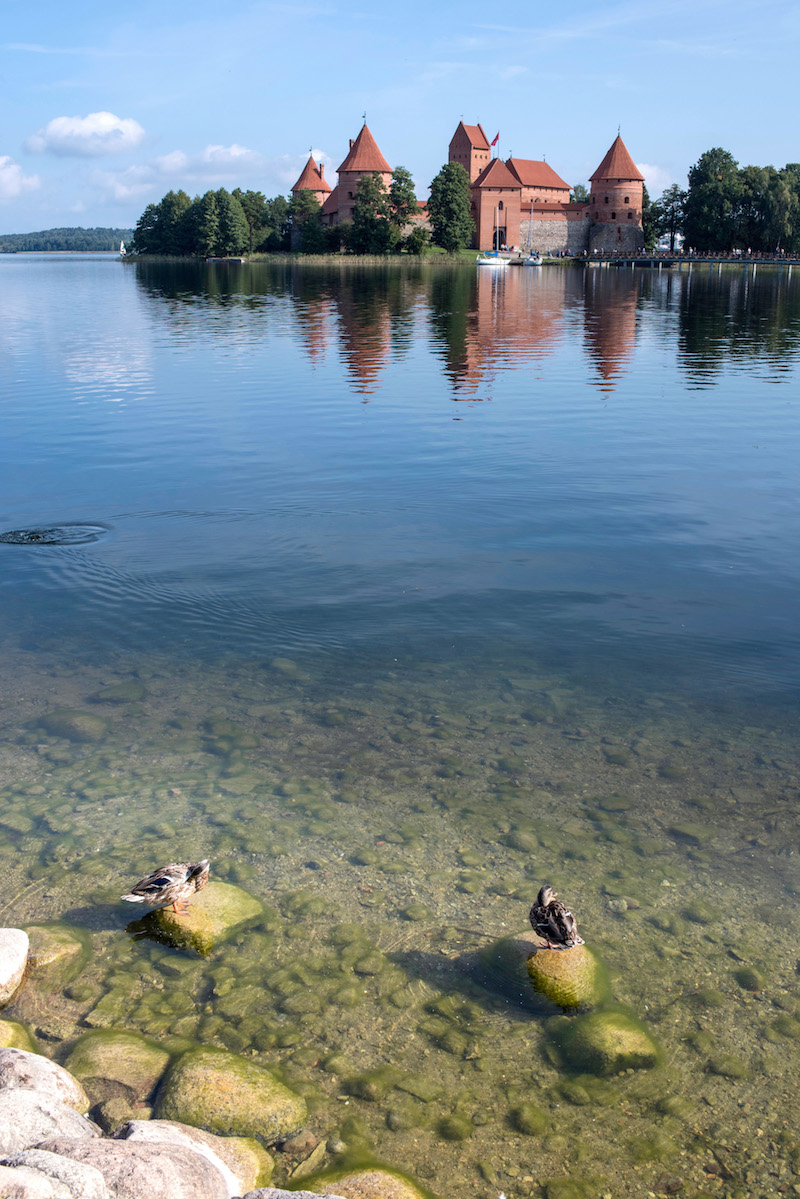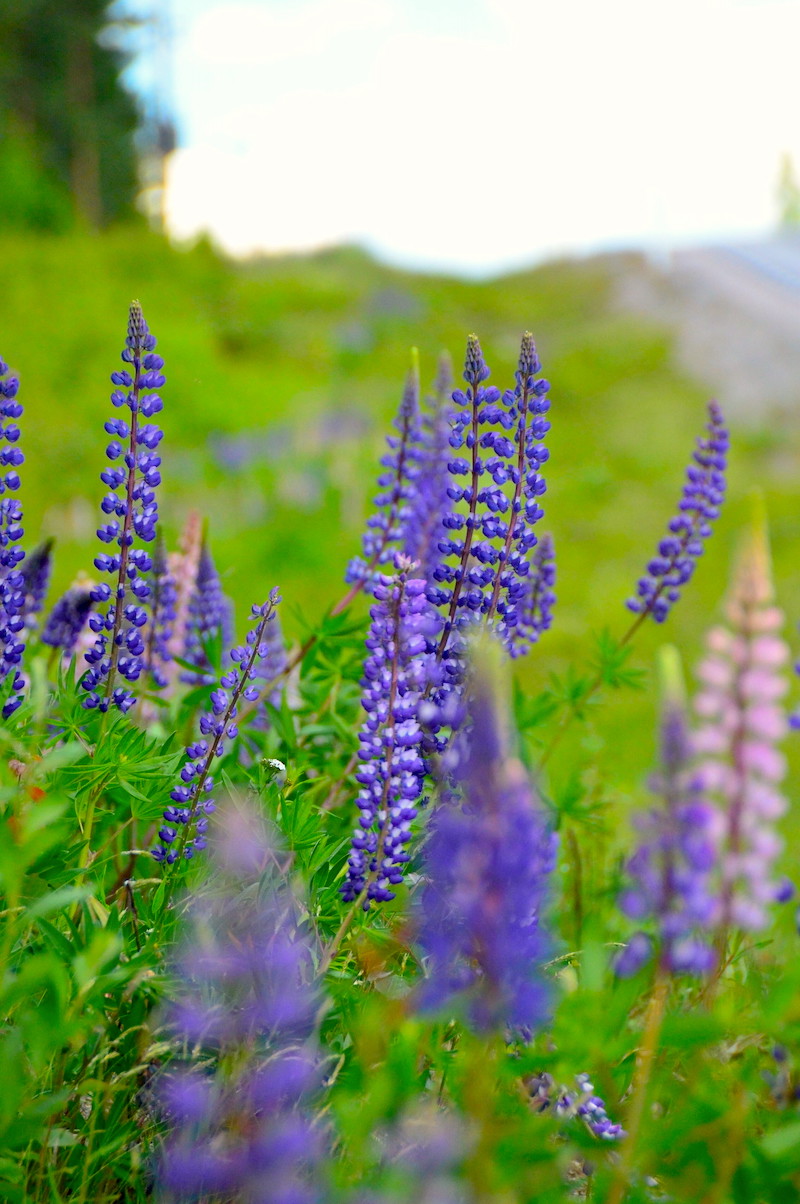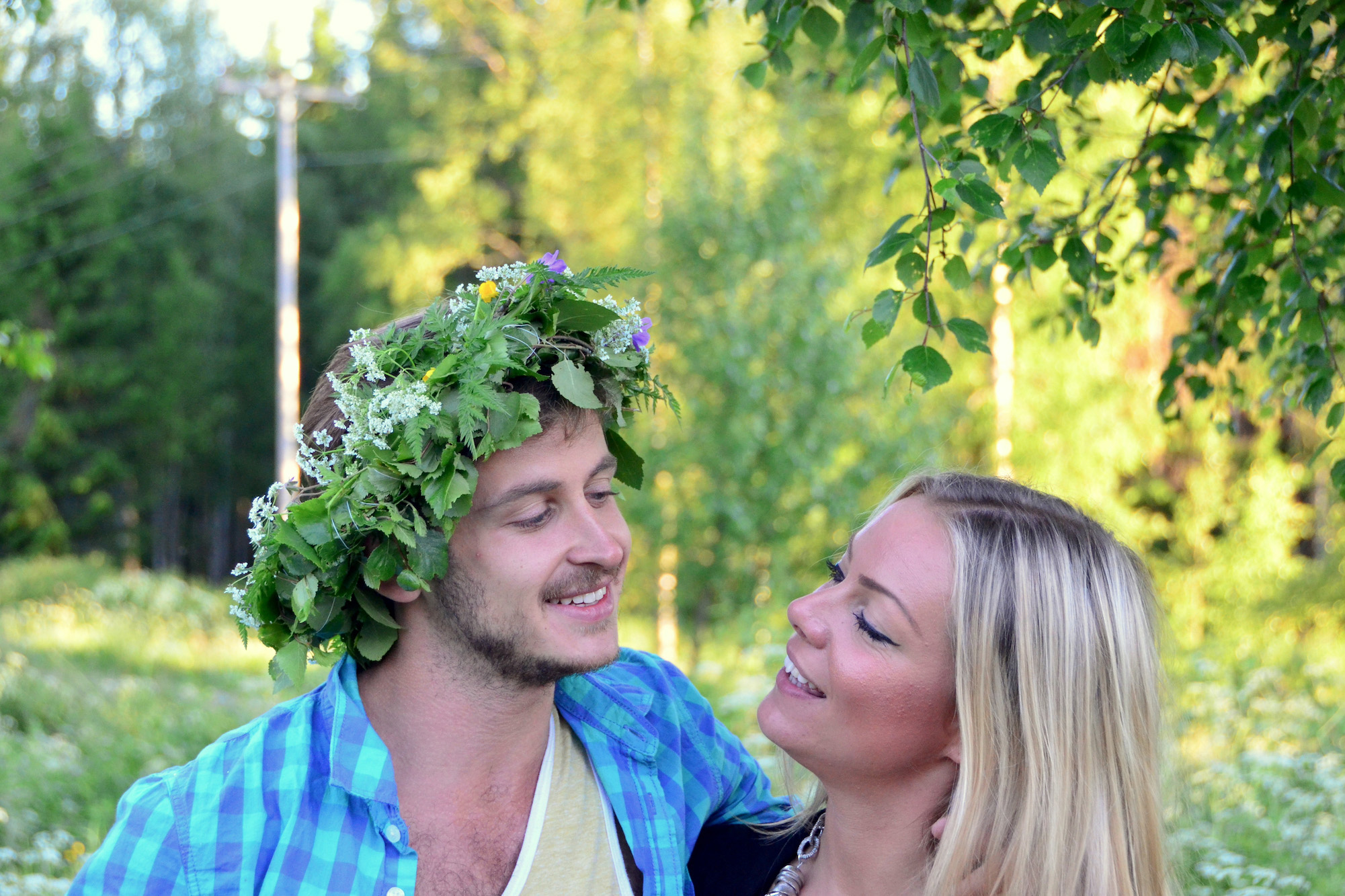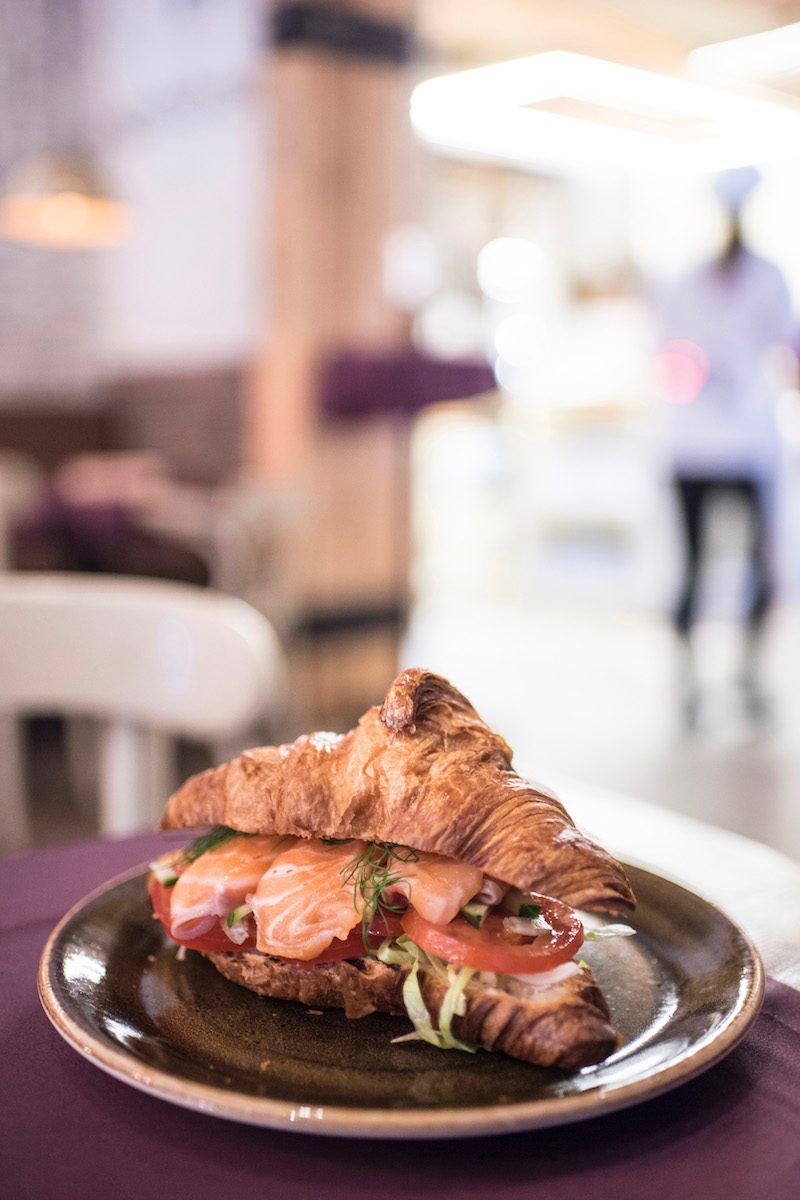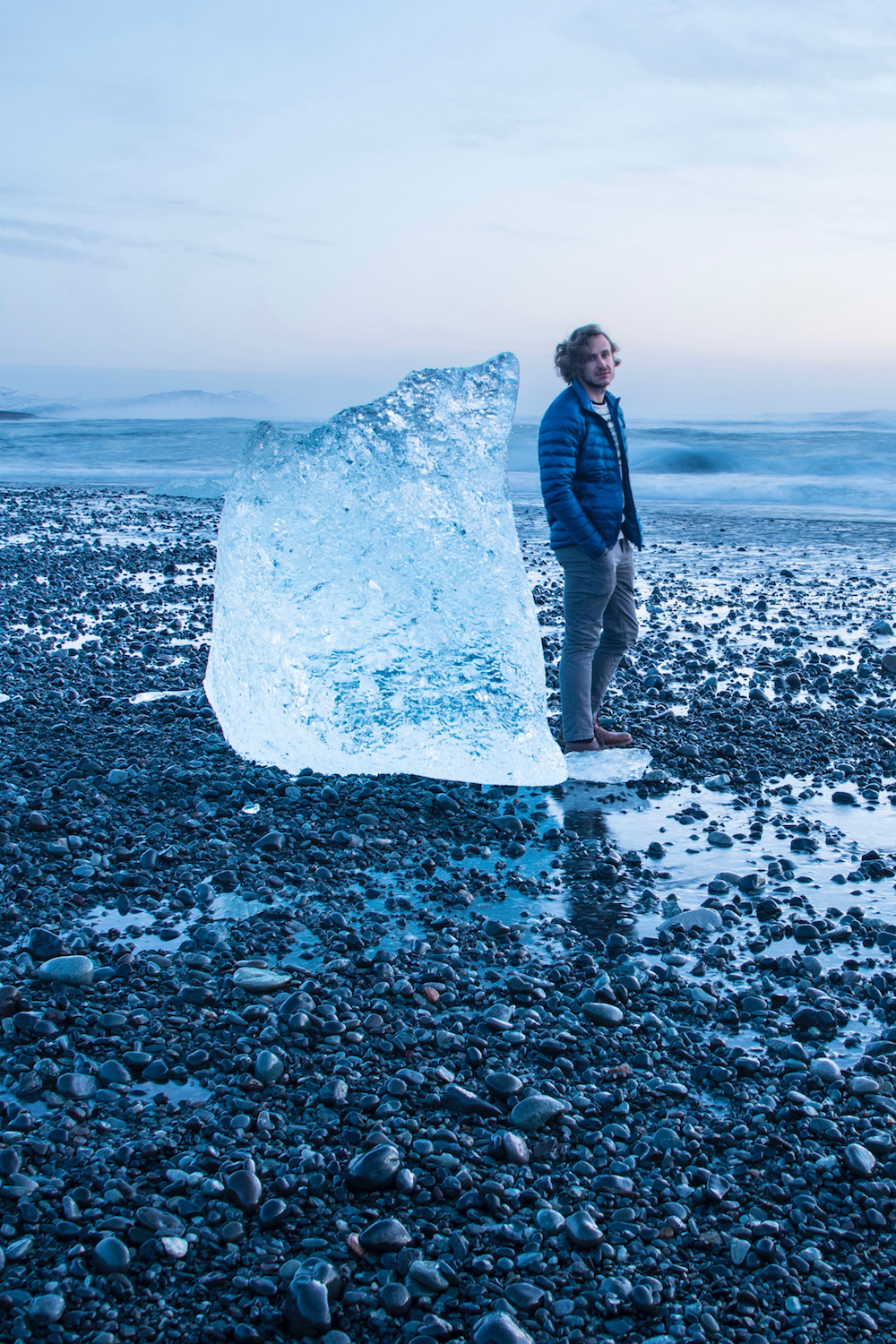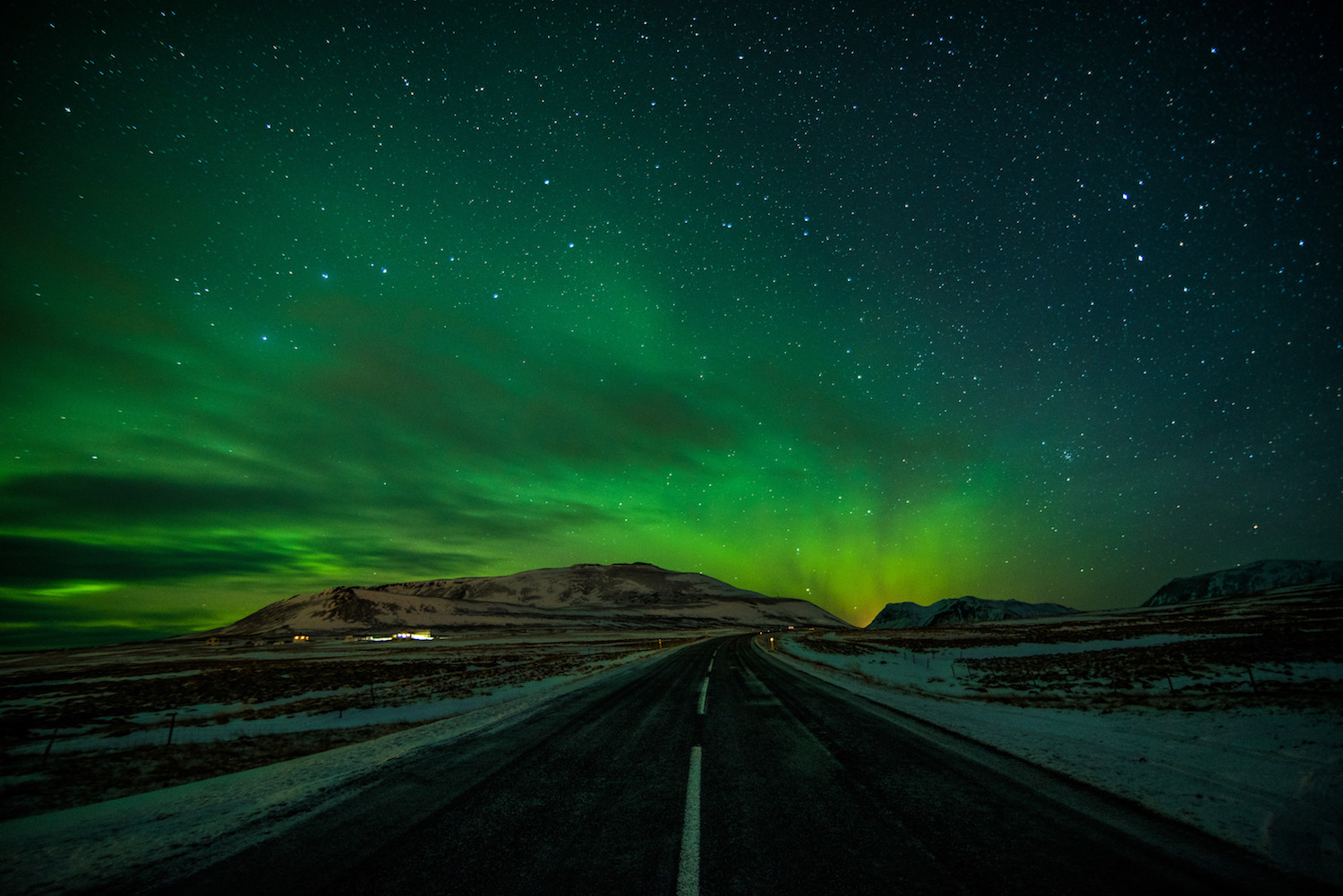 An adjacent region to tack on to your 2 (or 3) months in Europe itinerary, if you've got the time (and if you have any money left) is the Baltic States. As is the case with Scandinavia-proper, many people don't make it far beyond the capitals of Vilnius, Riga and Tallinn, but I assure you: Lithuania, Latvia and Estonia are far more than their largest cities, as charming as each is.
Well, Lithuania and Latvia anyway—I wasn't that impressed with Estonia outside of Tallinn, if I'm honest. To be sure, while all tours of the Baltics (if at all possible) should include trips to Lithuania's Curonian Spit and to Rundale Palace, Latvia's answer to Versailles, I'm not sure if the swampy national parks of Estonia (or even the much-hyped island of Saremaa) make the cut.
The Balkans, Greece and Turkey
Another overlooked part of Europe is the Balkan region, which comprises the former Yugoslavia, as well as some other places I'll go into in just a second. My popular two weeks in the Balkans itinerary, for example, focuses on Croatia, Bosnia and Serbia (but not Slovenia, which I've written about in several separate articles) and not a lot more. Well Montenegro, though I wasn't such a fan.
This region is one of my favorites to explore, and not just because Croatia is home to some of Europe's best beaches. The Bosnian town of Mostar is probably the most charming tourist trap in all of Europe, while the cities of Belgrade and Sarajevo, in spite of being the capitals of formerly warring states, strike the same fond nerve inside me. You could head farther south in this region to explore countries like Albania and Macedonia or southeastward to Bulgaria and Romania, a country I'm still on the fence about.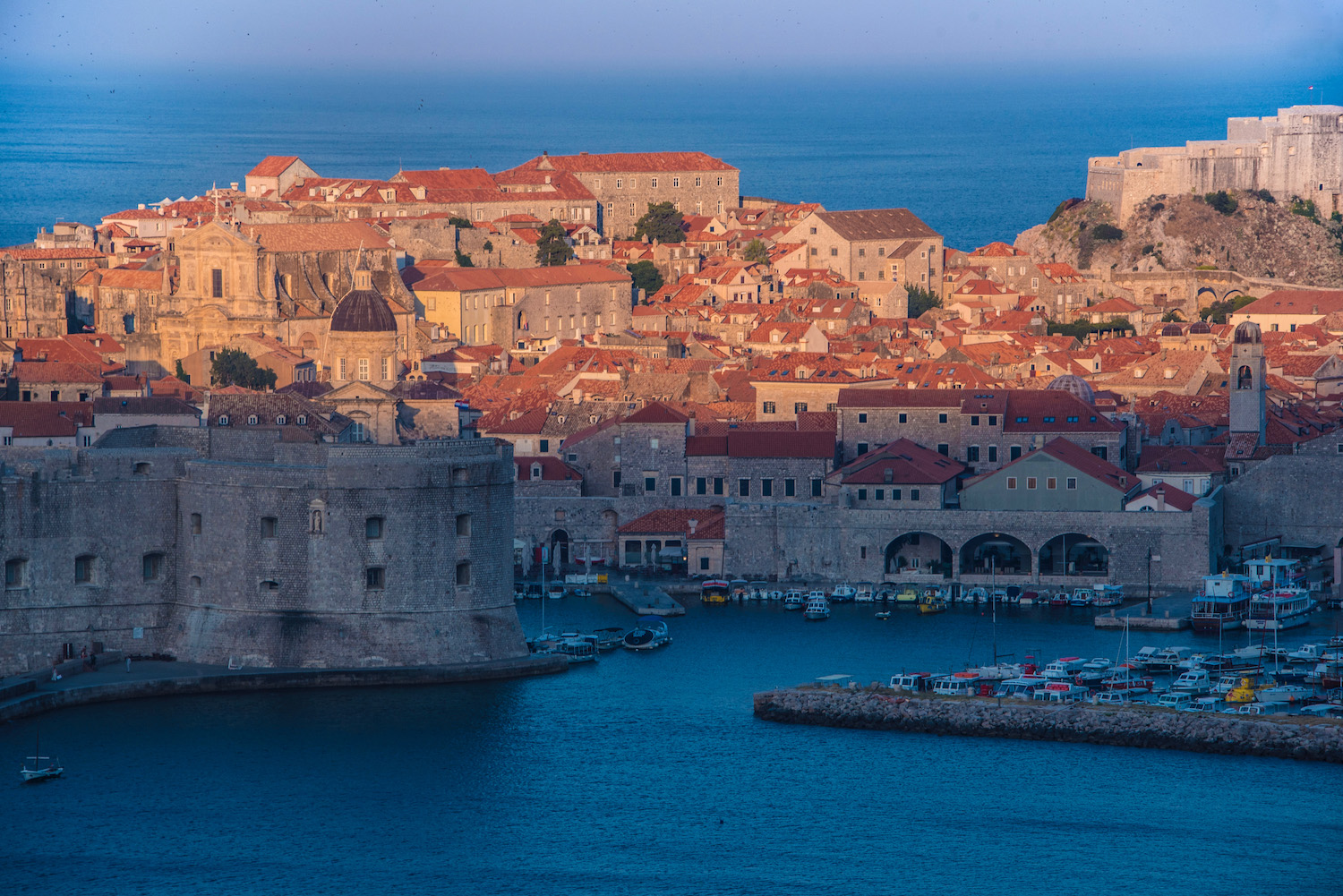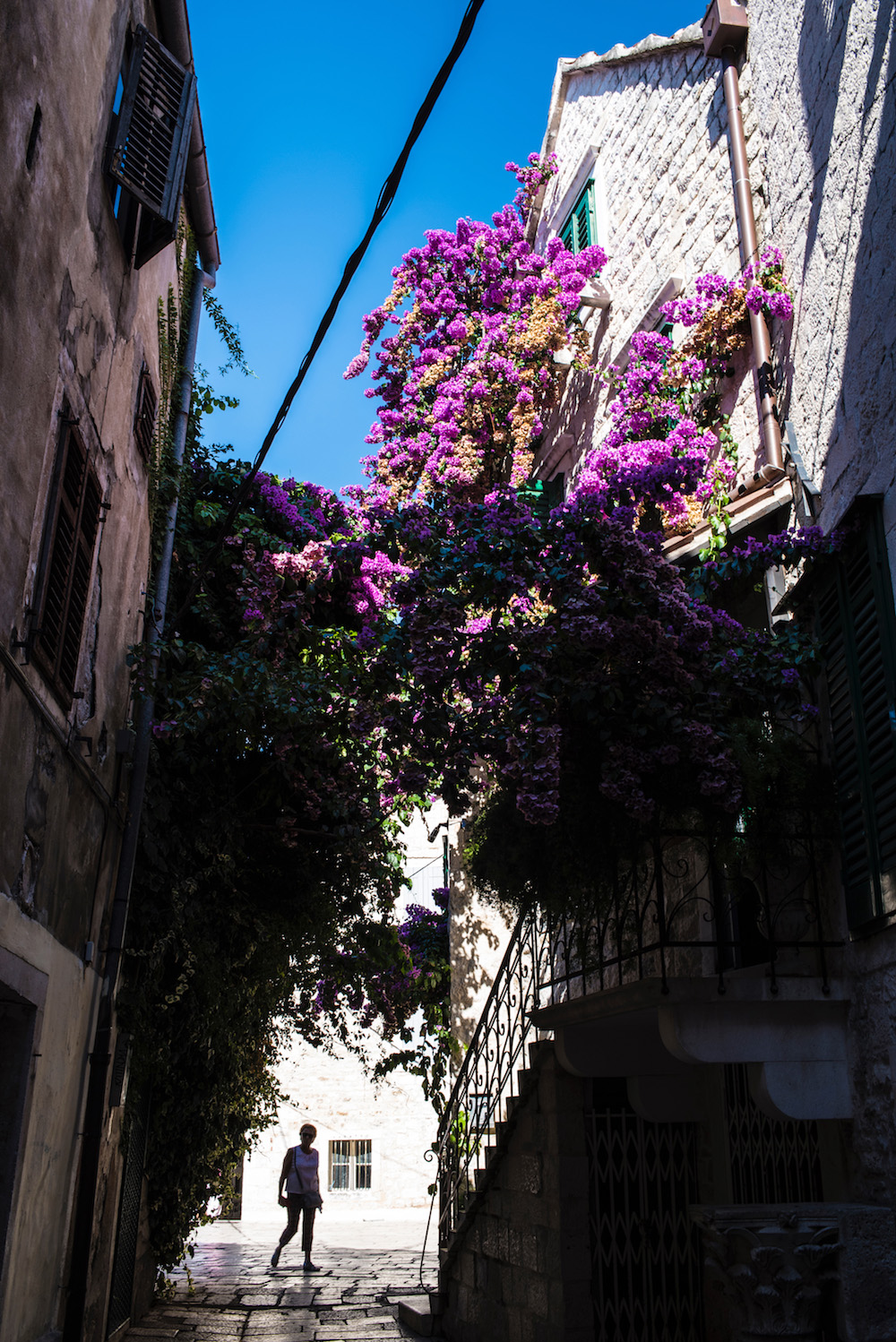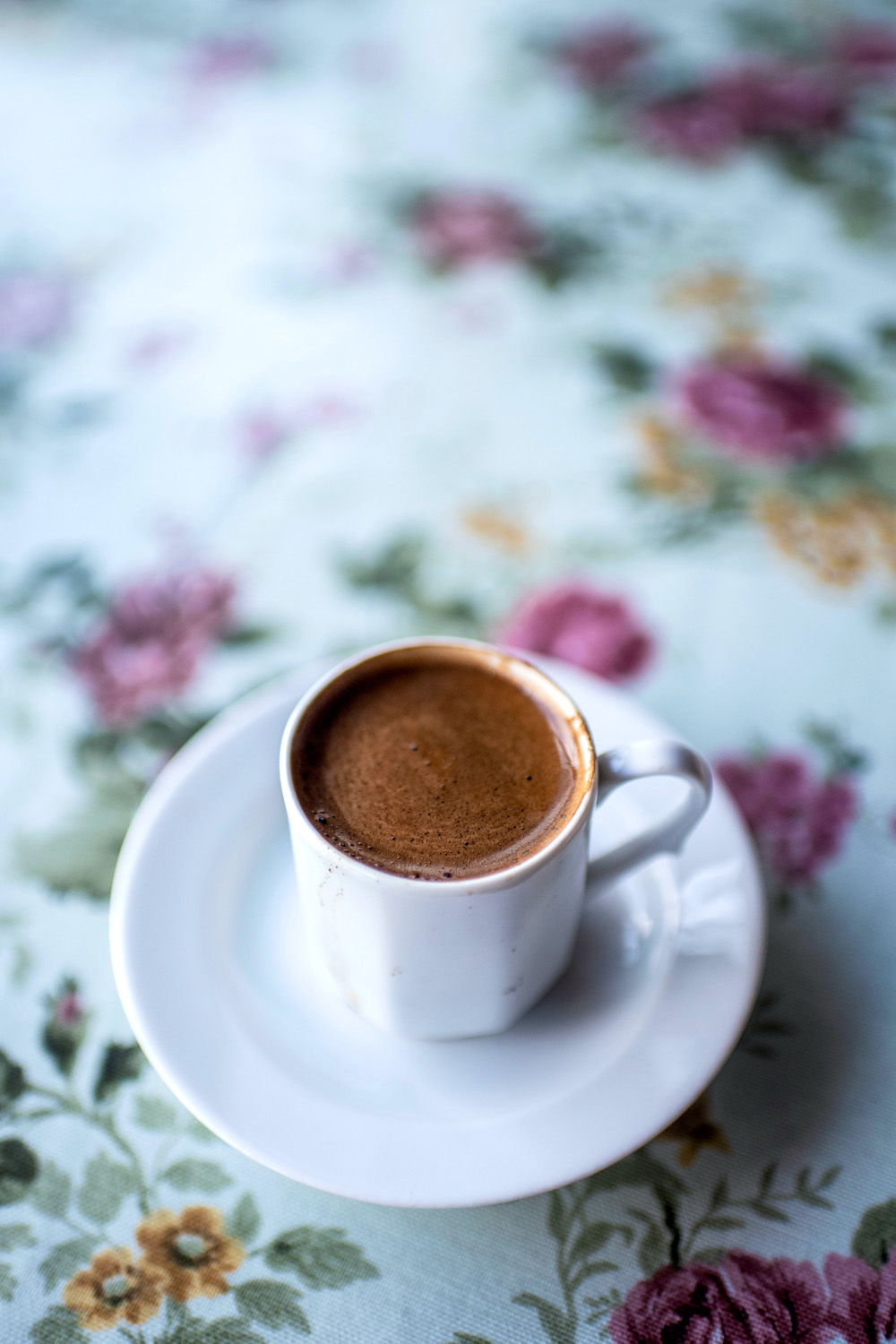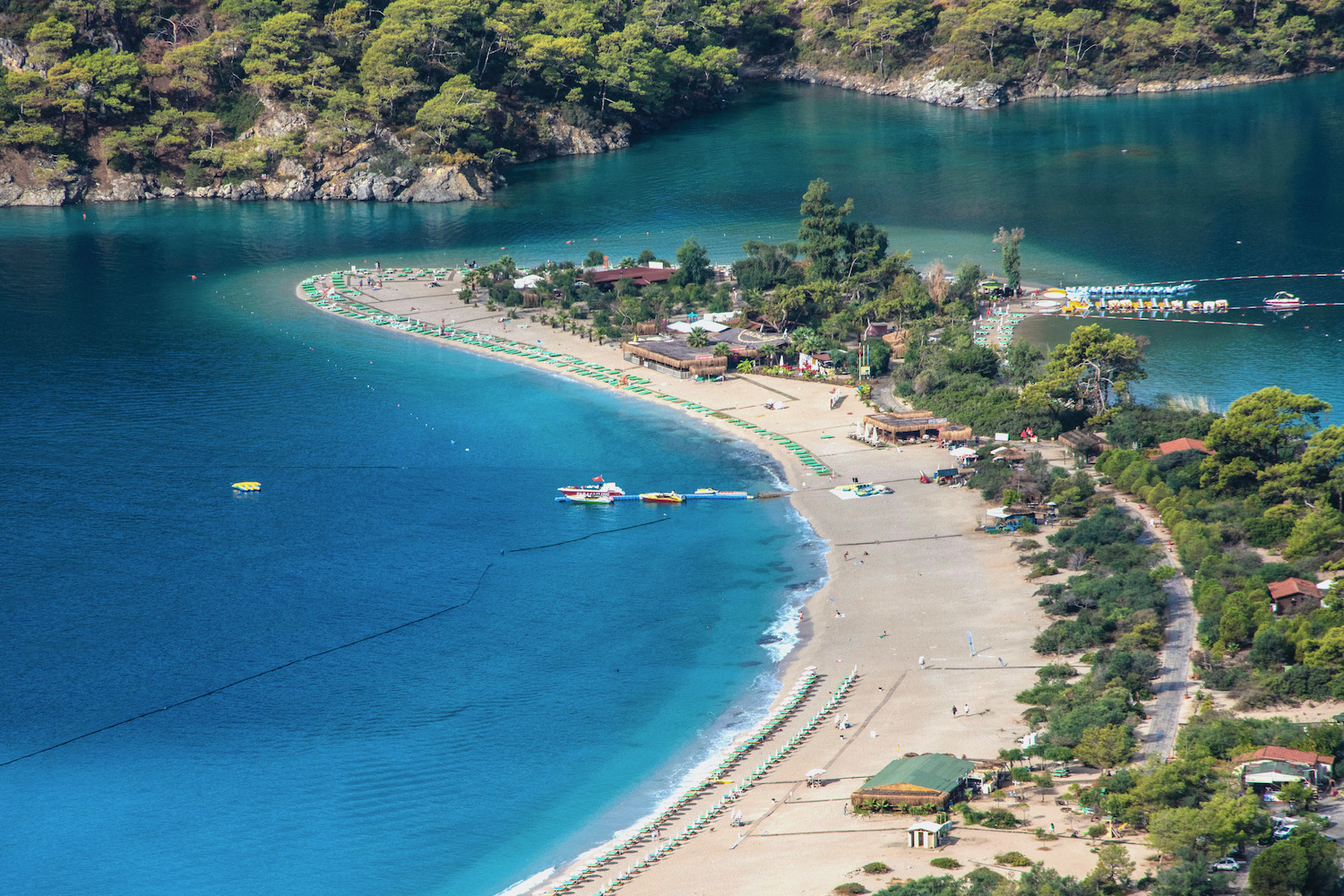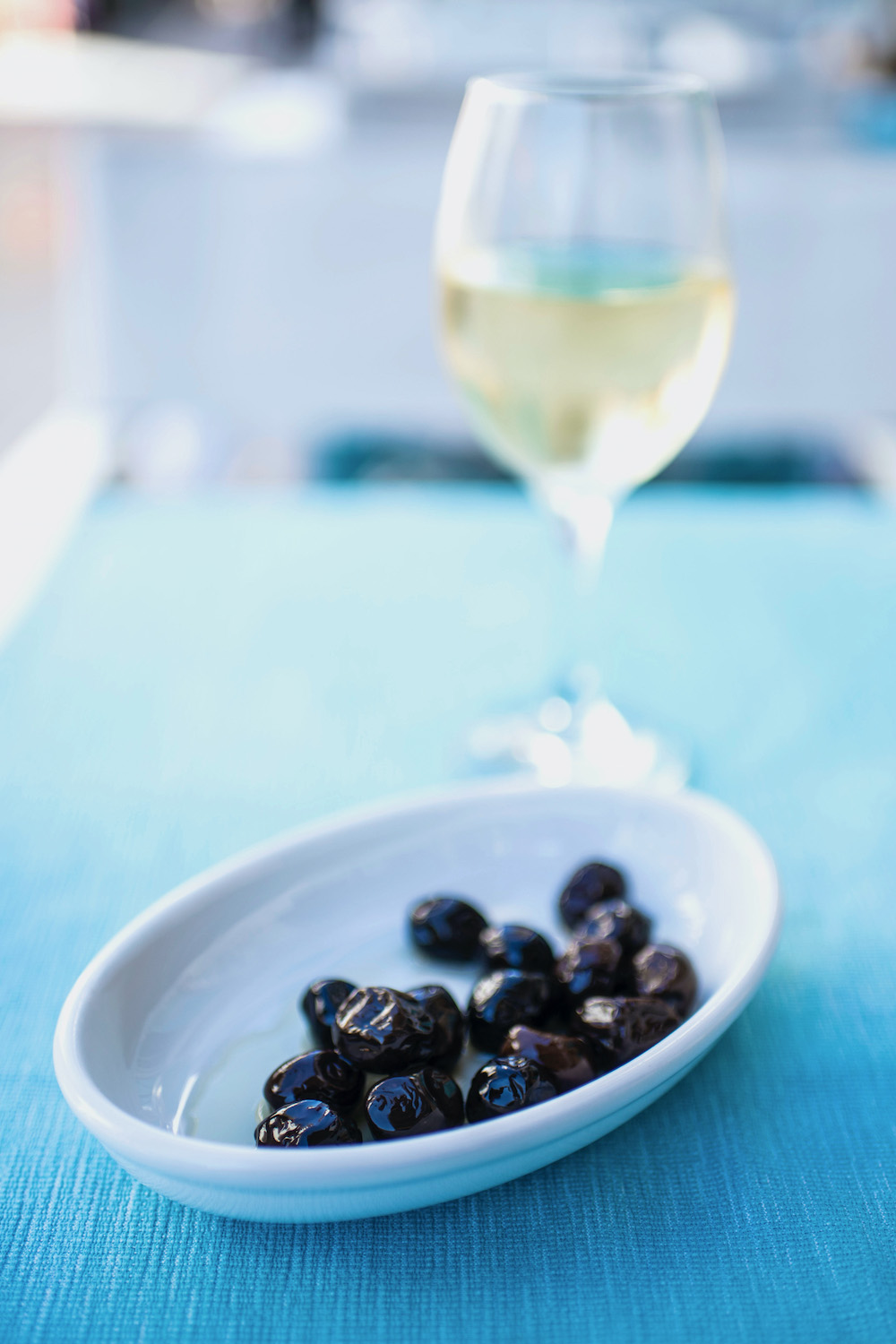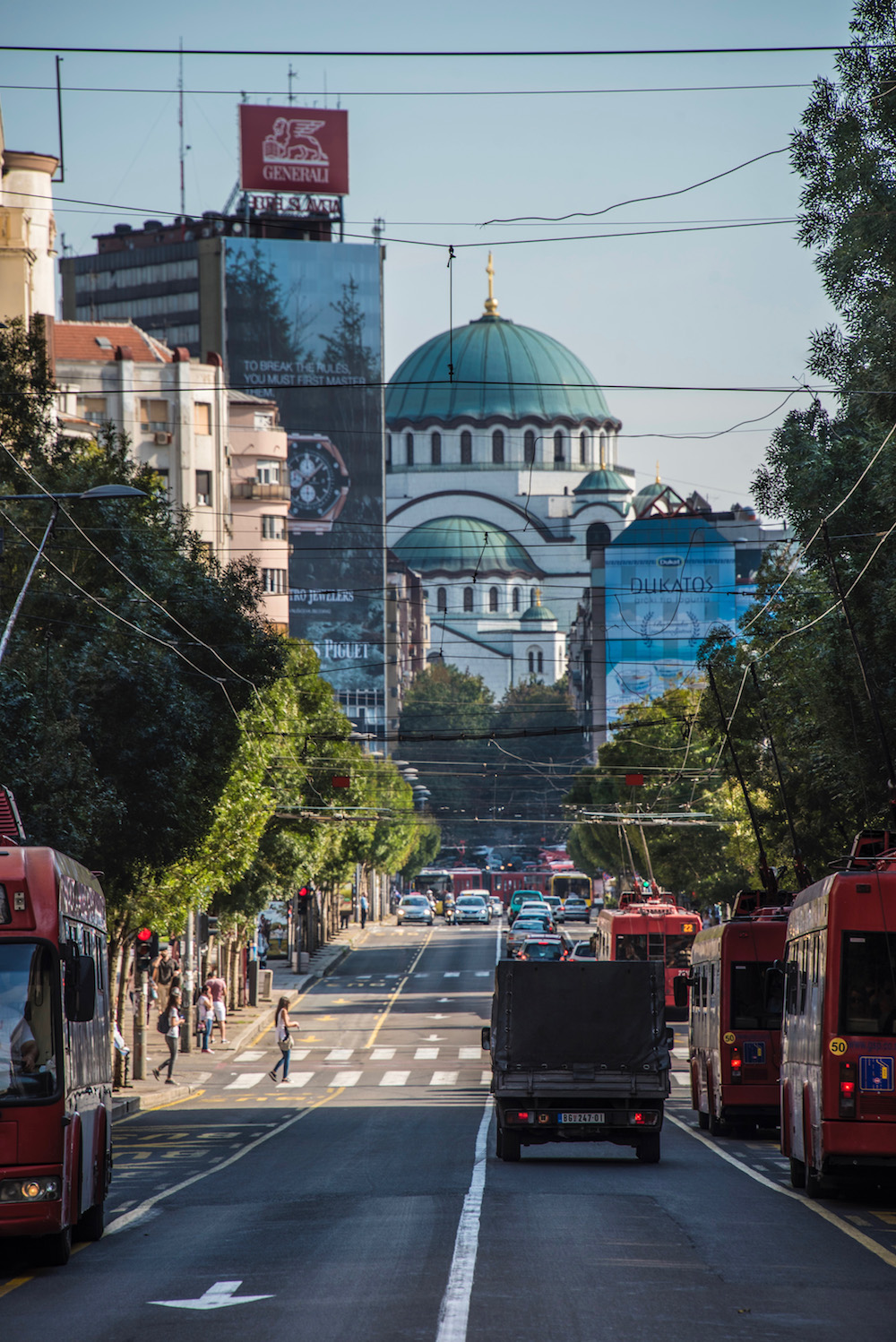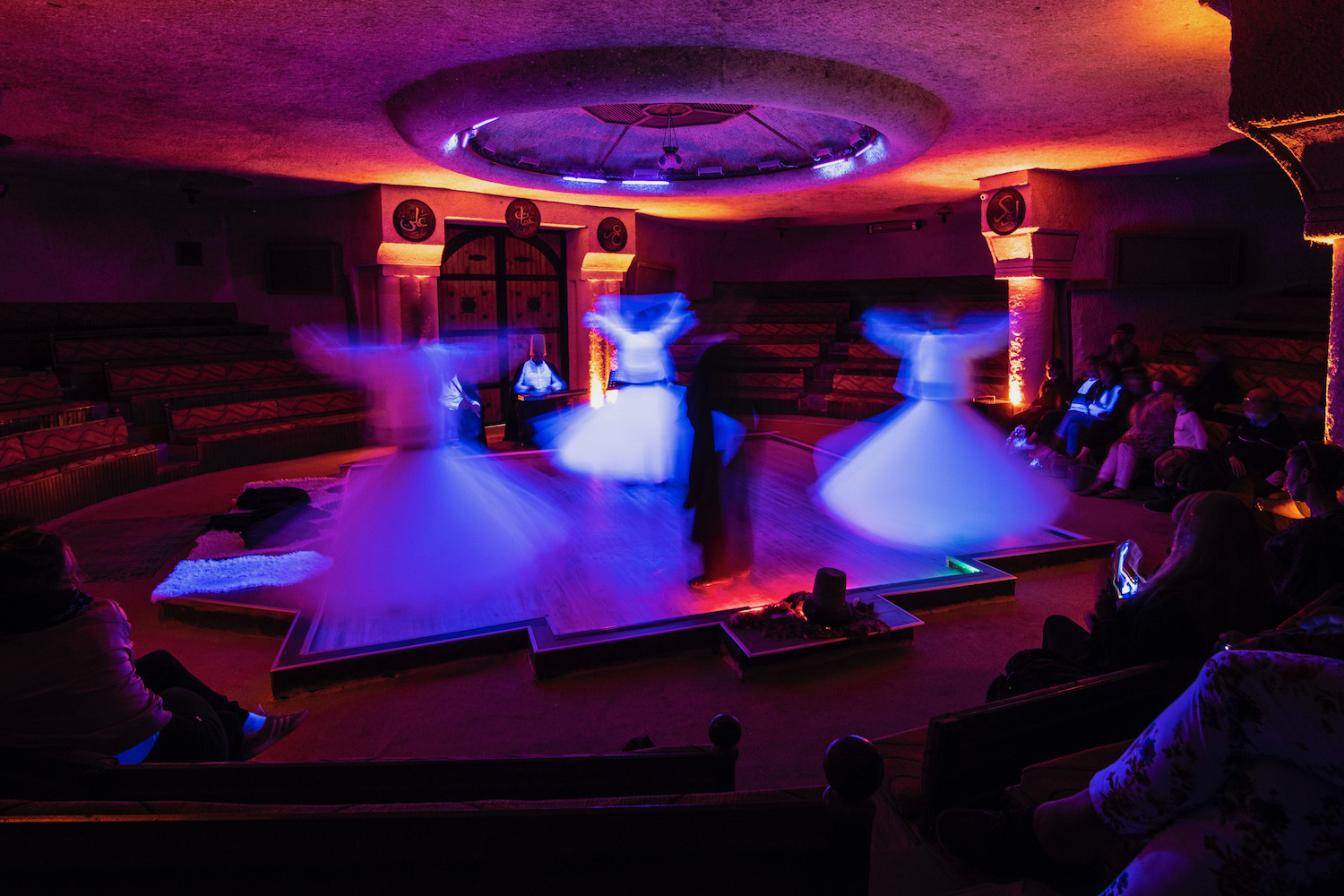 Greece, though more culturally part of Western Europe, also fits in better here geographically, though I honestly can't imagine harmoniously pairing a city trip to Athens or an island-hopping excursion with anything in the Balkans. Indeed, I'd say Greece is actually a better match for the country to its east: Turkey. In fact, a long weekend in Istanbul might be the perfect companion trip to a weekend lazing away on Mykonos, Santorini or more obscure Greek Islands.
I won't go much farther into Turkey at this point—I can hear some of you asking "is Turkey in Europe or Asia?" among other reasons—other than to say it's a country I hope to explore in the future even more than I've done so far. Now, let's head way north and much farther east to finish up our overview of the best destinations in Europe, shall we?

Eastern Europe and Russia
Some people might not consider what I'm about to share to be a "2 months in Europe itinerary," but it counts as far as I'm concerned. Indeed, while my experiences traveling in Europe's Far East, whether amid the Caucasus Mountains in Georgia and Armenia or in Russia's Great Cities, impart the same feeling of wonderment as my explorations farther west, in more ubiquitously European parts of the continent.
On the other hand, many of the best things to do in Russia are much too far east to be considered Europe, so I'll only talk about Moscow and St. Petersburg and their vicinities here. Interestingly, although St. Petersburg has a reputation for being Russia's most Western city, on account of its Baroque structures and Baltic vibe, I found Moscow to be plenty European as well, if only for its sheer grandeur.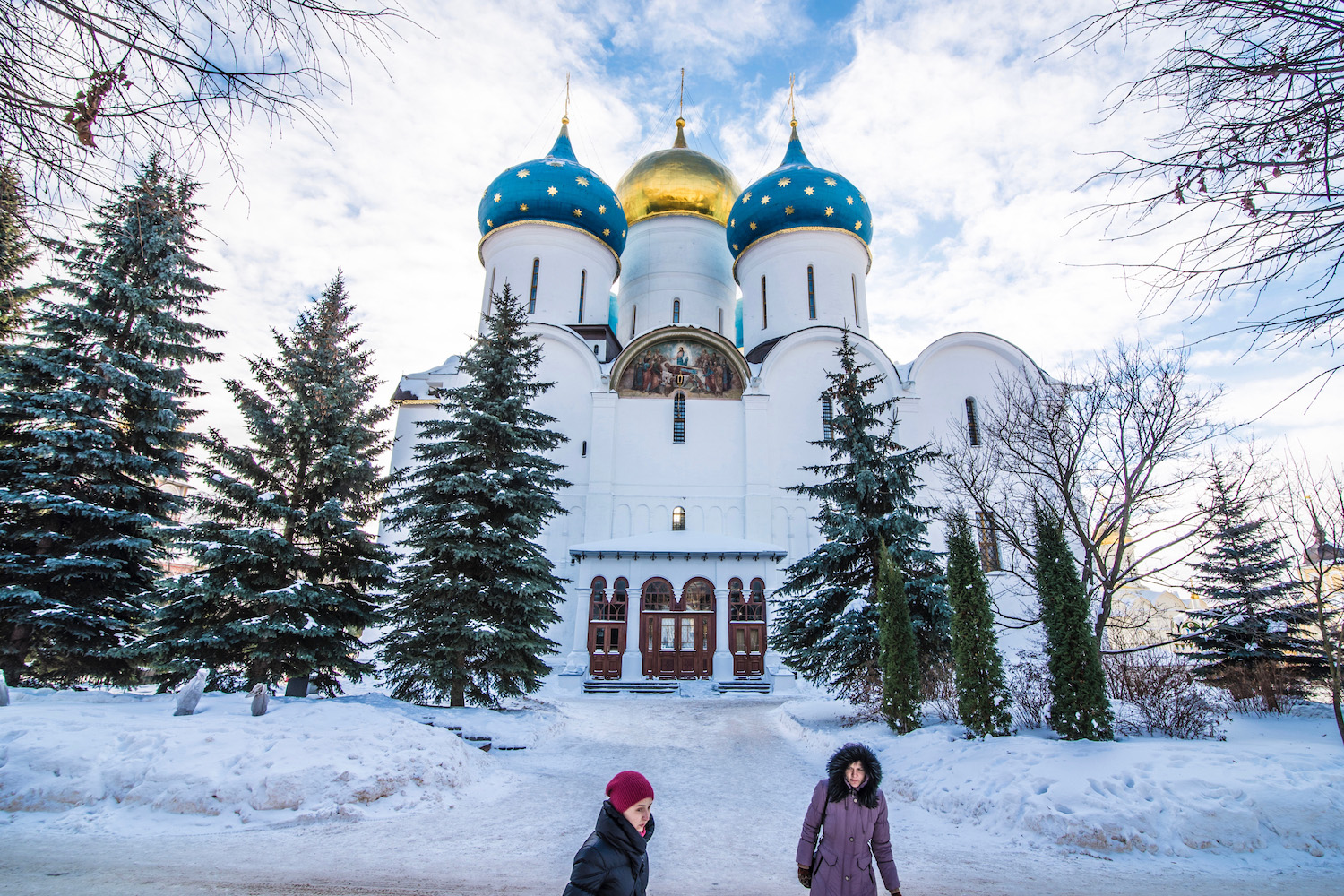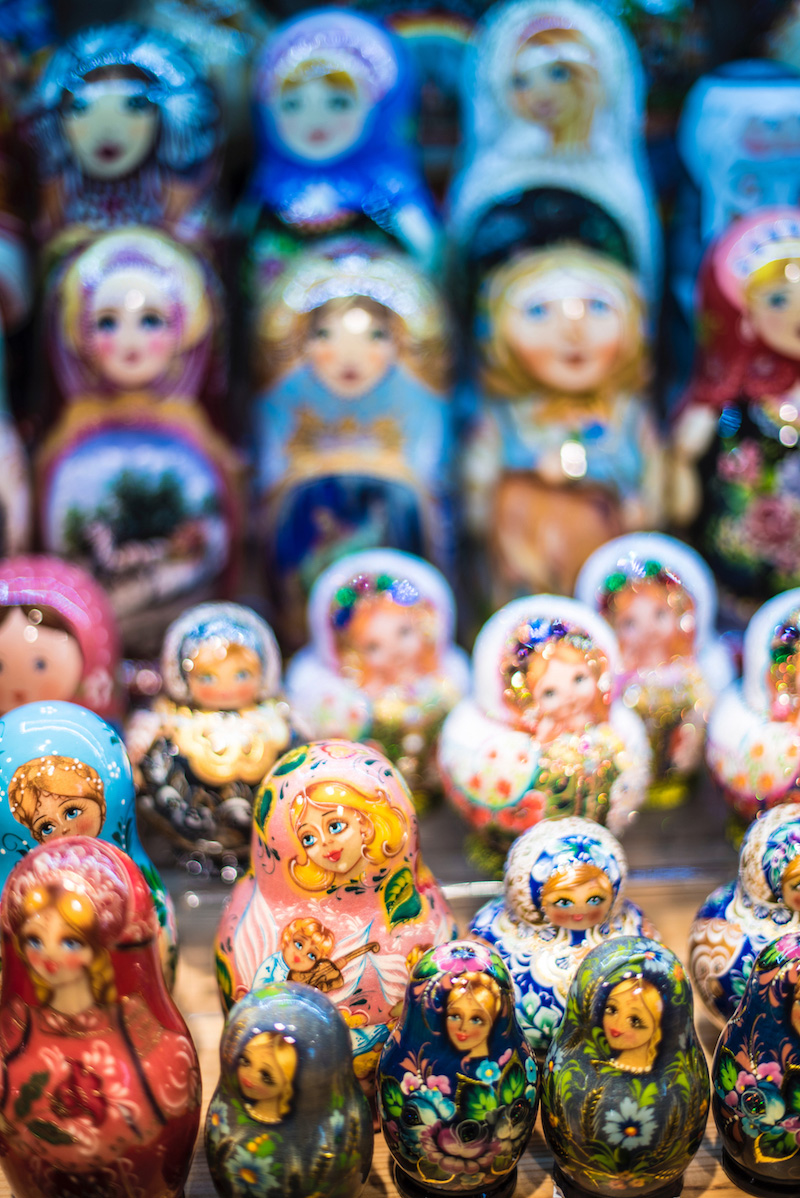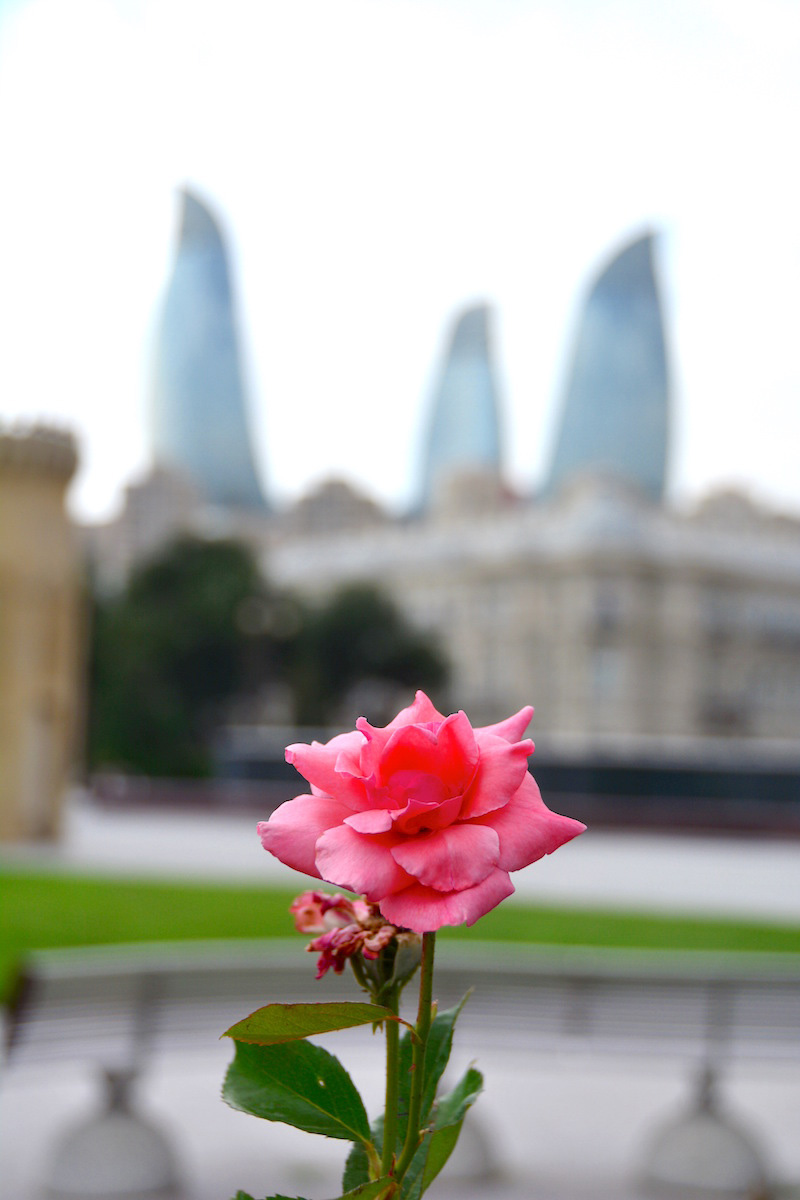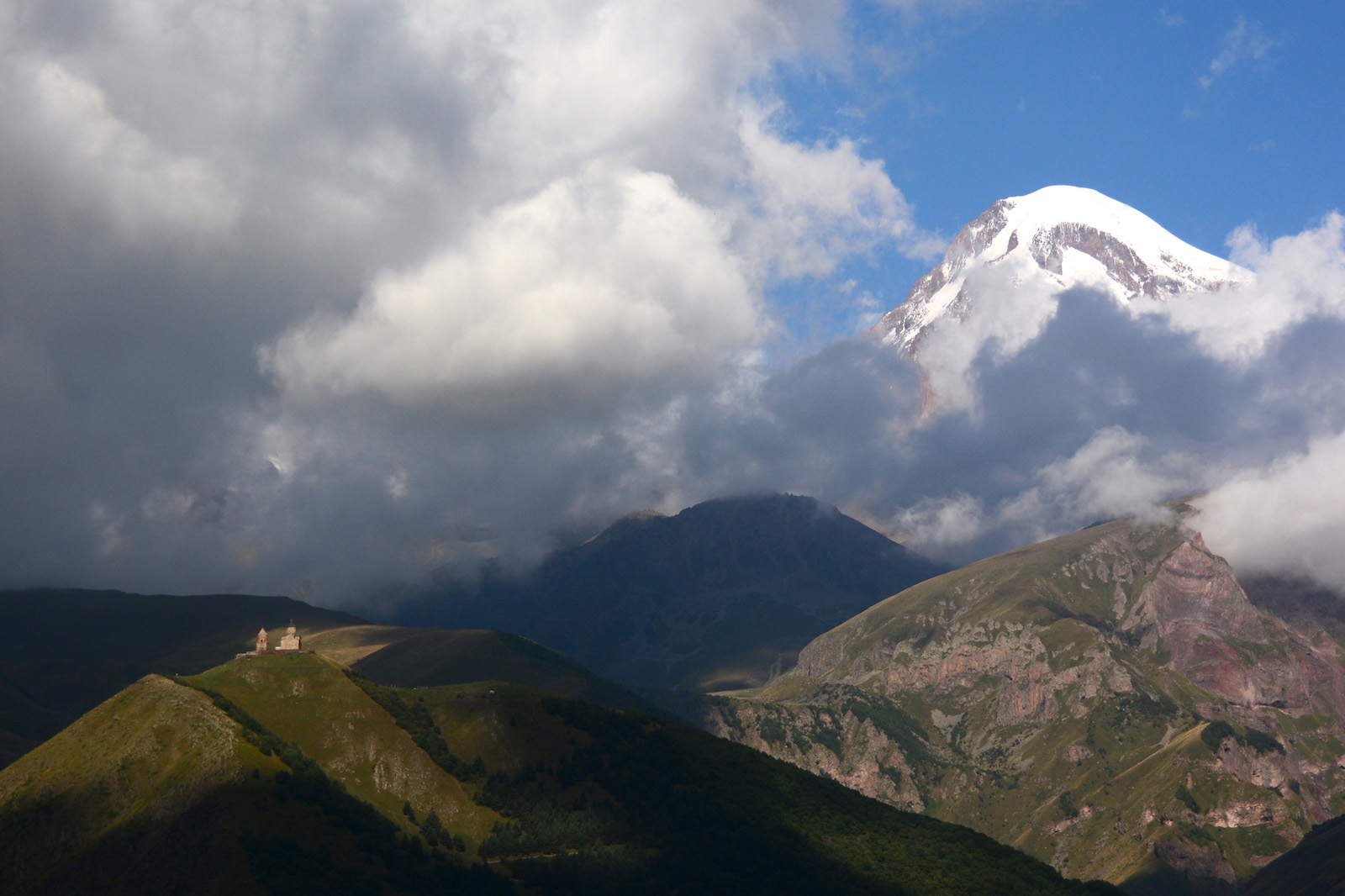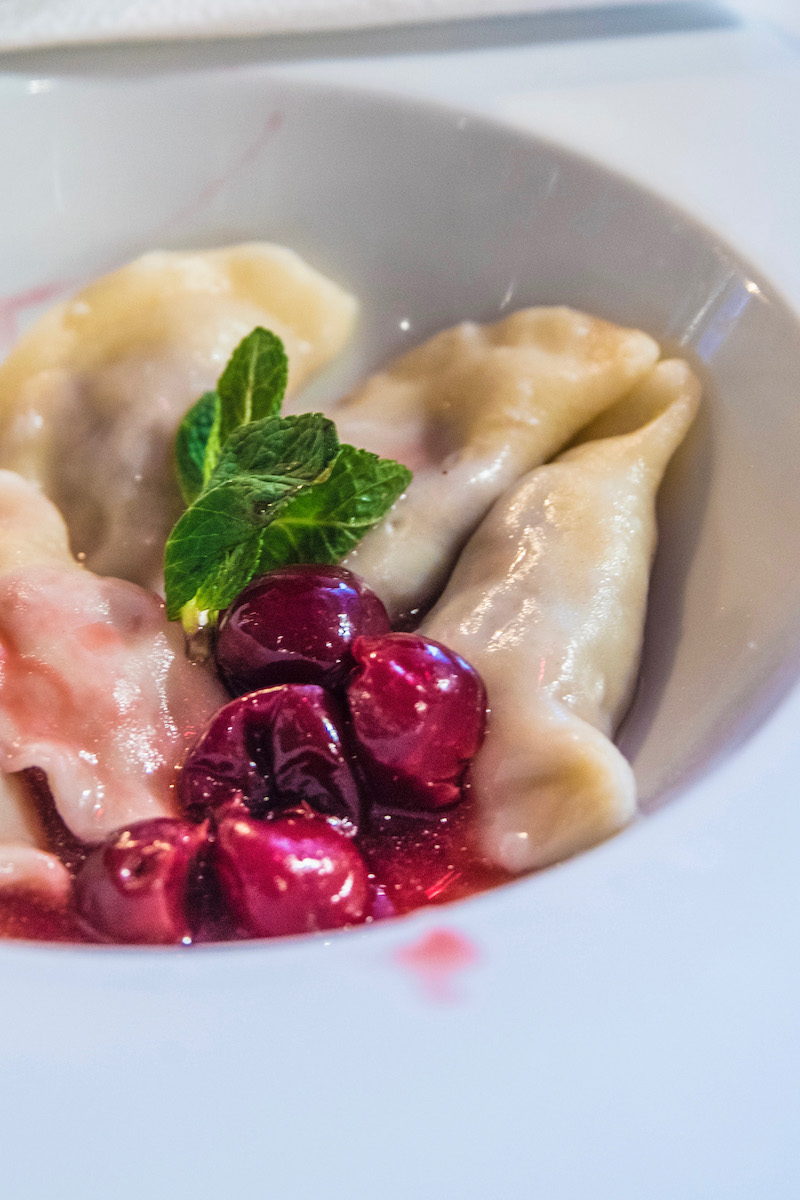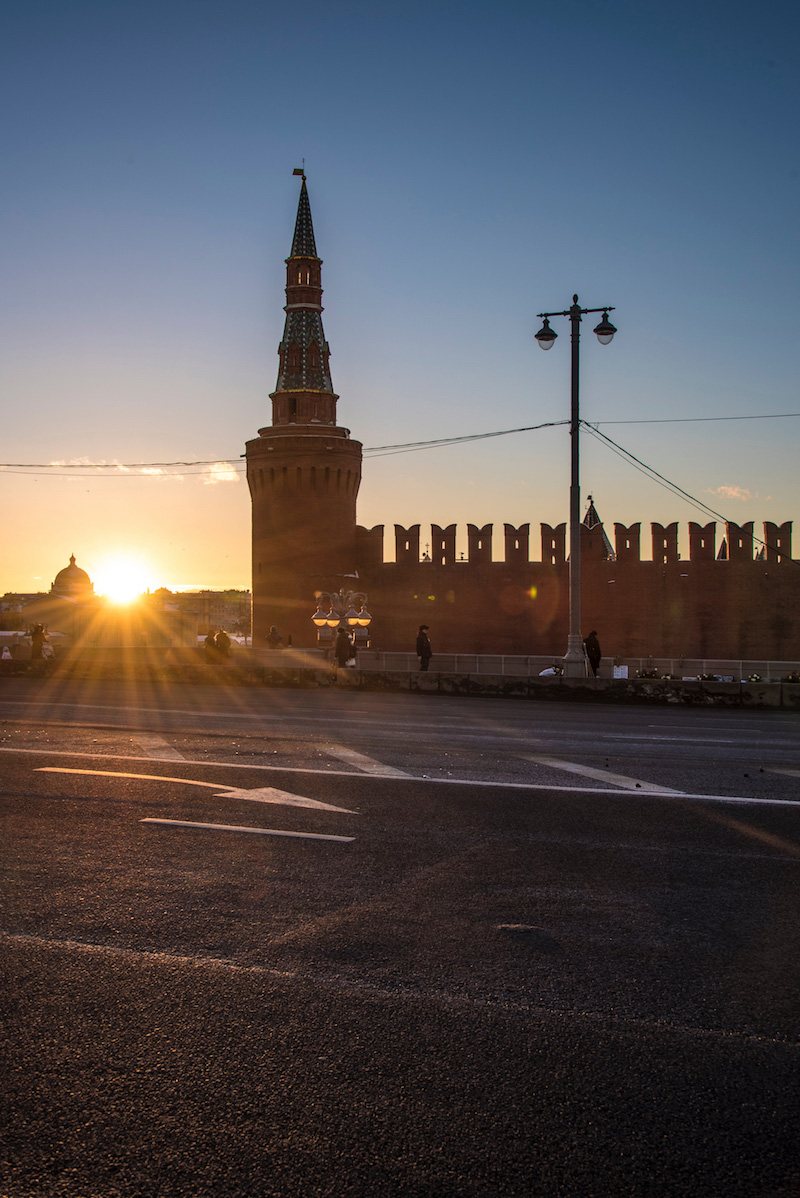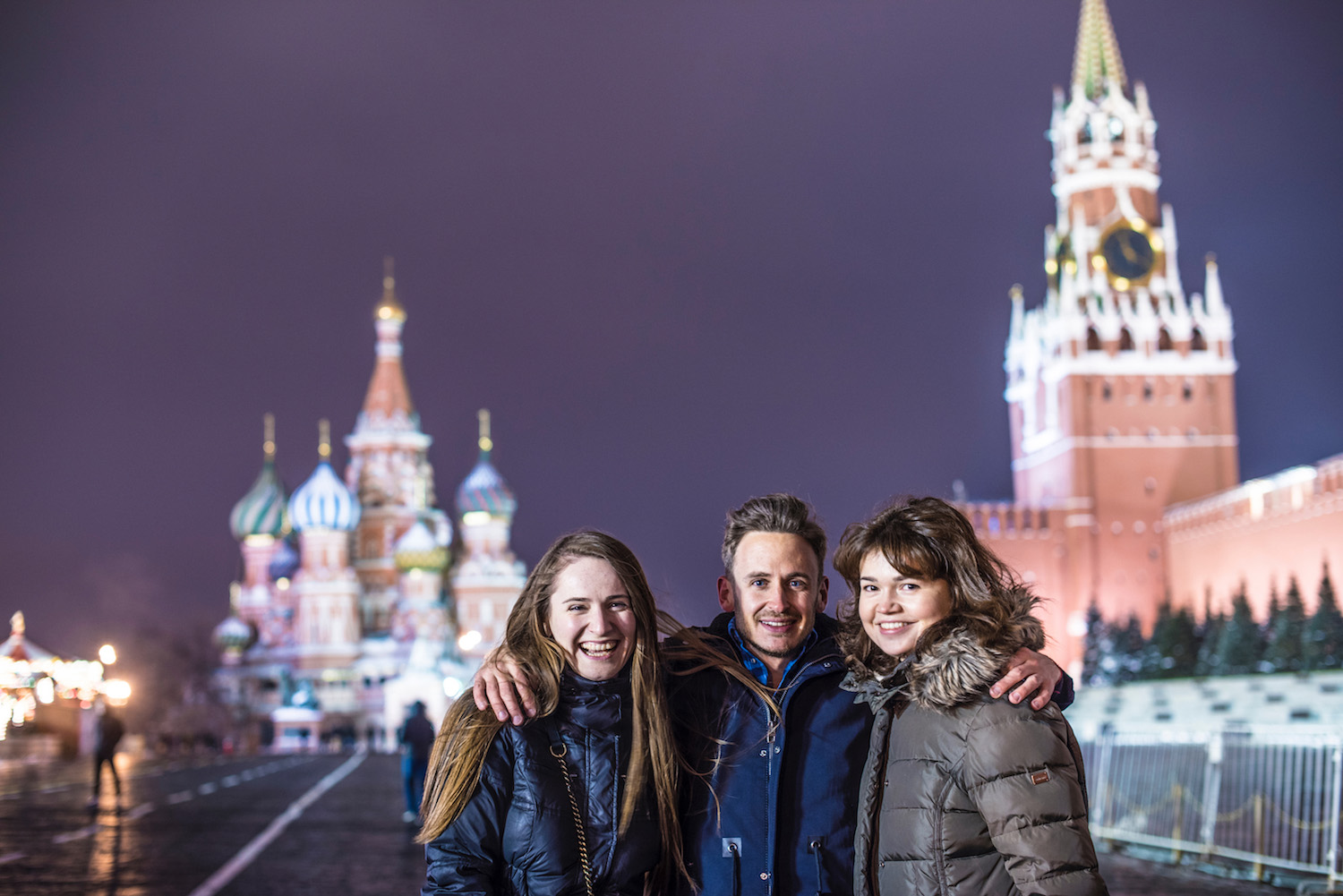 Another part of the world you won't want to miss on your Eastern Europe trip is the Caucasus region, whose "European" status is albeit even more in dispute than Russia's. I'm biased: I enjoyed Georgia, from its cute capital Tbilisi to the charming town of Stepantsminda, over Azerbaijan (with the exception of its capital Baku) and especially Armenia. Still, this is an affordable and eclectic part of Eastern Europe to discover—before everybody else does.
Your Eastern Europe itinerary can also include some mainstream spots, some of which are technically located in Central Europe. These not only comprise the increasingly popular capitals of Budapest and Prague, but various cities throughout emerging tourist destinations like Poland and Ukraine. In recent years (well year—I'm pretty sure it occurred in 2018), the formerly closed-off former Soviet republic of Belarus introduced a visa on arrival, which makes it easier than ever to explore that country.
Popular Europe Itineraries
Two Weeks in Europe
Although 2 weeks in Europe isn't a long time, you can have a dynamic, diverse experience here with that amount of time. One idea would be to travel by train between three, four or five great cities. Land in Paris, for example, then follow up a long weekend there with a few days split between Brussels or Antwerp and Amsterdam. From there, head northwestward under the English channel to London, or east to German cities like Hamburg or Berlin.
On the other hand, if you only have two weeks, you might abandon your search for the best route to travel Europe as a whole, and instead focus on one country or sub-region. Two weeks is a good amount of time to get to know top Italy destinations like Rome, Venice, Florence and even Naples, or explore underrated regions such as the Balkans and Europe's Baltic States. You can also check out this post on Scandinavia to see my northern Europe itinerary two weeks (or longer).
One Month in Europe
On the other hand, the best way to travel Europe in a month often requires a more ambitious approach. After all, while the continent is huge, this is a long time to travel, particularly if you haven't spent a lot of time abroad in you life. With a month in Europe you could see most of Western Europe and the British Isles. After arriving in Dublin and spending a few days in Ireland, travel to the UK before traversing the Chunnel to Amsterdam or Paris (but maybe not both). Then, head southwest to Spain and Portugal, or southeast into Switzerland, Austria and/or Italy.
You could also shift your Europe itinerary southward or eastward, though this might involve seeing fewer places, since train services (among other transport) tends to be worse the father east you head. Yet another option could be to head northward: Pairing two weeks in Scandinavia with a week each in Iceland and Russia is a fulfilling way to occupy a month in Europe indeed, or even a sample 6 week Europe itinerary if you want to travel at a more leisurely pace.
Two Months in Europe
If your month long Europe trip isn't enough and you have time to spare, doubling it greatly opens up your options. Let's see you want to see a wide range of Europe destinations. You could combine two (or more!) of the options above, adding a foray into Scandinavia, Russia and even the Alpine regions of Switzerland and Austria, to a month or so exploring Western Europe and the British Isles.
Another strategy for spending 2 months in Europe would be to simply focus on lesser-visited regions of the continent—this is an especially good idea if you've been many times and have already seen "the basics." For instance, if you have time for a 10 week Europe itinerary, you could delve into regions on the margins of Europe I've already mentioned, like Balkan countries or the Baltic States. Other ideas include the Azores islands of Portugal, or Eastern Europe nations like Poland, Ukraine and Belarus, which is currently opening up to tourists in the most major way since the Berlin Wall fell.
Niche 2 Months in Europe Itineraries
Regardless of how long you come to Europe, you might not want to see all of Europe. Many travelers have a specific theme or niche in mind, whether they're searching for a Mediterranean trip itinerary (how does a week or two in the Greek Islands sound?), visiting the Netherlands during tulip season, skiing the Bavarian Alps during winter, or following the trails of famous artists along the coasts of France and Spain.
Which is not to say that all your Europe island hopping needs to be concentrated to Greece (what about Croatia, or even colder islands off Scotland and England?), or that off-the-beaten-path trips need to begin in a well-trodden country. Options for unique trips to see Europe in 2 months (or 3 months in Europe) are as varied as the countries, cultures, languages and currencies (yes, there are still many more than the Euro) that make the continent the world's most eclectic travel destination.
Europe Itinerary Planning
For some travelers, self-planning a trip to Europe just isn't in the cards. Whether you're too busy with work or family to do the necessary research, or can't manage minutia like choosing hotels, restaurants, attractions and even the trains to take, it often isn't feasible to plan your 2 months in Europe on your own, even if you're an experienced traveler and knowledgeable about exploring the continent.
The good news is that you've happened upon the website of a professional Europe trip planner. From spring break trips to Portugal, to summers on one of Europe's many Rivieras, to autumn along Germany's Romantic Road, to winter skiing in the Alps (or the Caucasus range!), I've planned dozens of trips to Europe for my Travel Coaching clients over the years—perhaps you can be next.
Other FAQ About Spending 2 Months in Europe
How much does it cost to travel Europe for 2 months?
The minimum amount of money you can expect to spend during your 2 month Europe itinerary (not including) flights is 6,000 USD. This assumes that your food, accommodation and transport within the continent will cost no less than 100 USD per person, per day.
What are the best months to visit Europe?
I think there are merits to spending 2 months in Europe in any however. However, most traveler agree that the best months to visit Europe are the summer months of July and August, which are sunny and warm, even in "cold" parts of the continent like Scandinavia at the Benelux countries.
How much money do you need for 1 month in Europe?
Assuming a minimum daily cost of 100 USD per person, per day, you can expect to spend no less than 3,000 USD for a month in Europe, not including flights to and from the continent. I calculated this using the same method as I did for a Europe itinerary 2 months in length.
The Bottom Line
You might not have your 2 months in Europe itinerary hammered out by the time you reach this paragraph, but I'm confident you're on your way. With an understanding both of practical European travel matters, as well as an overview of top places to visit in Europe, you can now create a framework for your trip to Europe and begin filling it in. An alternative strategy would be to take one of the popular itineraries (for example, one month in Europe) I've shared, and modify it so it works for you. No matter how you move forward, you'll probably take multiple trips to Europe, so try not to stress too much about this one.