In an ideal world, comparing Glasgow vs. Edinburgh would be a formality, rather than a necessity. After all, the cities are only around an hour away from one another, and in my opinion they're both an essential part of any trip to Scotland.
Of course, in spite of their physical proximity, not every traveler has time to visit both cities. Your Edinburgh itinerary will likely take up at least three days, so if you don't have 4-5 days in Scotland (or 5-7, if you also plan to visit the Highlands, Loch Ness and the Isle of Skye), a trip to Glasgow just isn't going to happen.
(Or, if things to do in Glasgow appeal to you more than those in Edinburgh, a trip to Edinburgh—you get the drill.) Here's how to choose between Glasgow and Edinburgh if you don't think you'll be able to make it to both.
Where to Stay in Glasgow vs Edinburgh
Some of the best hotels in Edinburgh are among my favorites in the world. From boutique properties like five-star Balmoral Hotel to The Witchery, which is located only a stone's throw (or a broomstick ride, as it were) away from Edinburgh Castle, Edinburgh is like a fairytale—even when you go to sleep at night and wake up in the morning.
On the other hand, Glasgow hotels tend to be a bit grittier than their counterparts farther east, much like the city itself. Which is not to say you can't find luxury here: Hotels like The Dakota and Sherbrooke Castle Hotel (which actually is a castle) prove otherwise. On the other hand, functional simplicity is something Glasgow does well, as Hotel Indigo proves.
Comparing Glasgow vs Edinburgh for Travelers
Historical Centers of Glasgow vs Edinburgh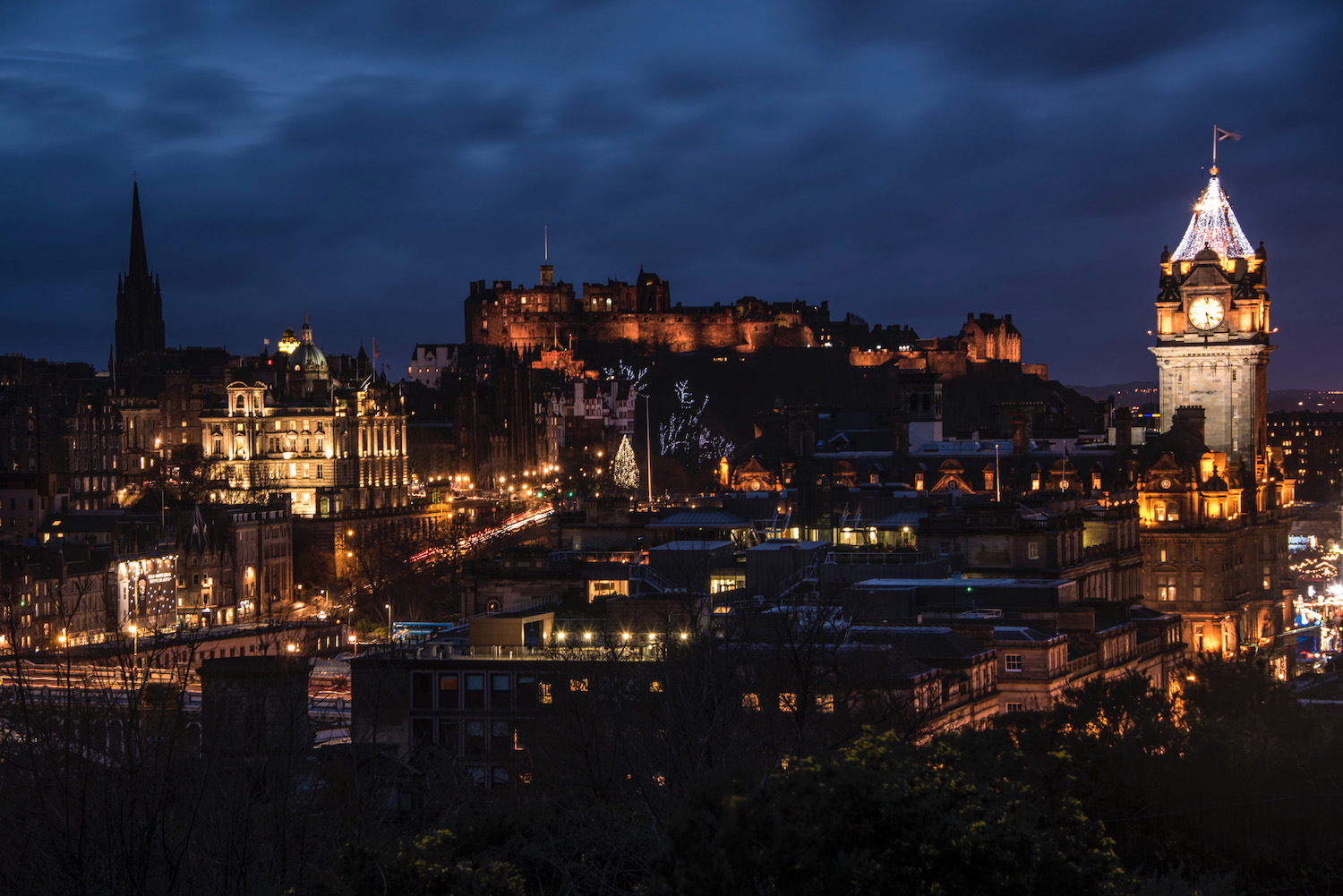 On one hand, Edinburgh Old Town is much more than what you see on Edinburgh Castle tours, whether that takes you down the historical Royal Mile and past Waverley Station to Calton Hill, or into the trendy Haymarket district, which juxtaposes heritage architecture with hip bites and beverages. There's a Glasgow Old Town too, to be sure, but relatively modern structures like the Glasgow City Chambers and Hutcheson's Hall just can't compare to anything in Edinburgh—the only place that comes close is gothic Glasgow Cathedral.
Modern Culture in Edinburgh vs Glasgow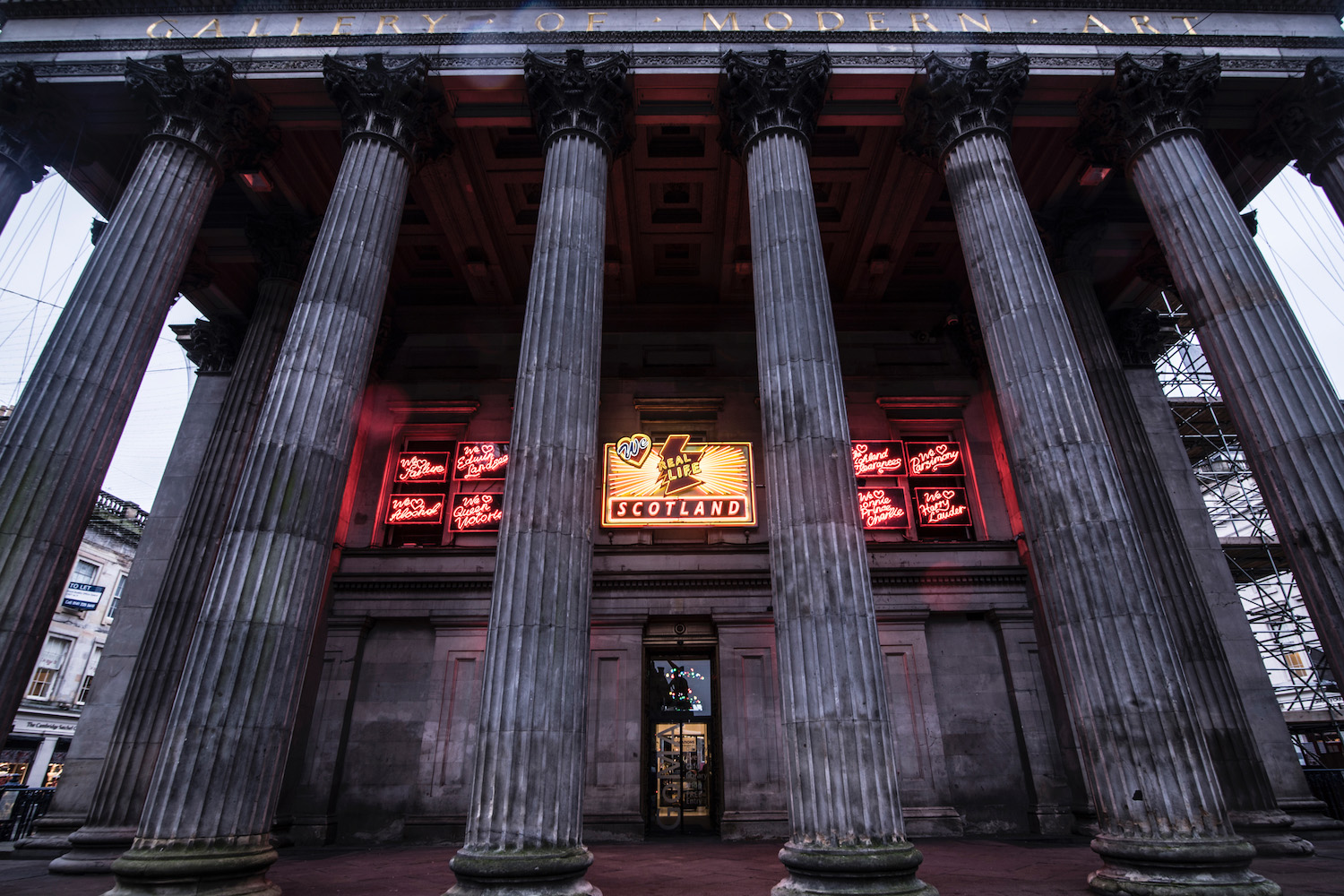 Conversely, while much of what to do in Glasgow focuses on the ultra-contemporary, from exhibitions at the Gallery of Modern Art to concerts at the "Armadillo" of the Clyde Auditorium, Edinburgh doesn't heavily lose in this category. Never mind that many of the best museums in Edinburgh have a decidedly modern component—Edinburgh is one of the world's premier festival cities, from summer's globally famous Fringe Festival, to Hogmanay, which rings in every New Year.
Glasgow vs Edinburgh Nature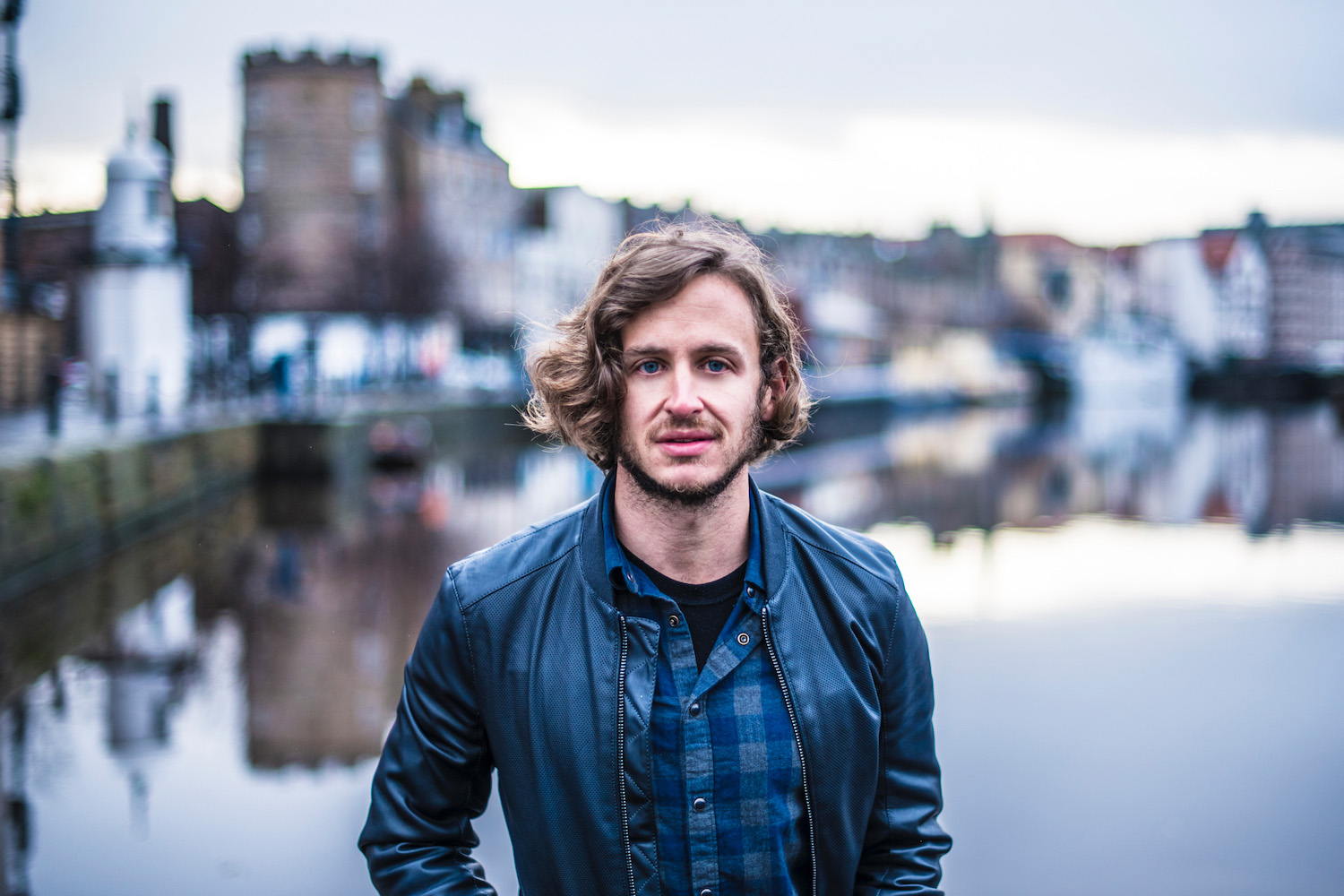 I have a special place in my heart for Edinburgh parks, both the aforementioned Calton Hill, as well as the even higher viewpoint of Arthur's Seat and the Princes Street Garden beneath Edinburgh Castle. I like the harbor side area in Leith too, although I'm not sure I'd ever swim in any of that water. Certainly, while it's more beautiful than the Clyde River, Glasgow has some nice green spaces indeed, including Kelvingrove Park, my personal favorite.
Getting Around in Edinburgh vs Glasgow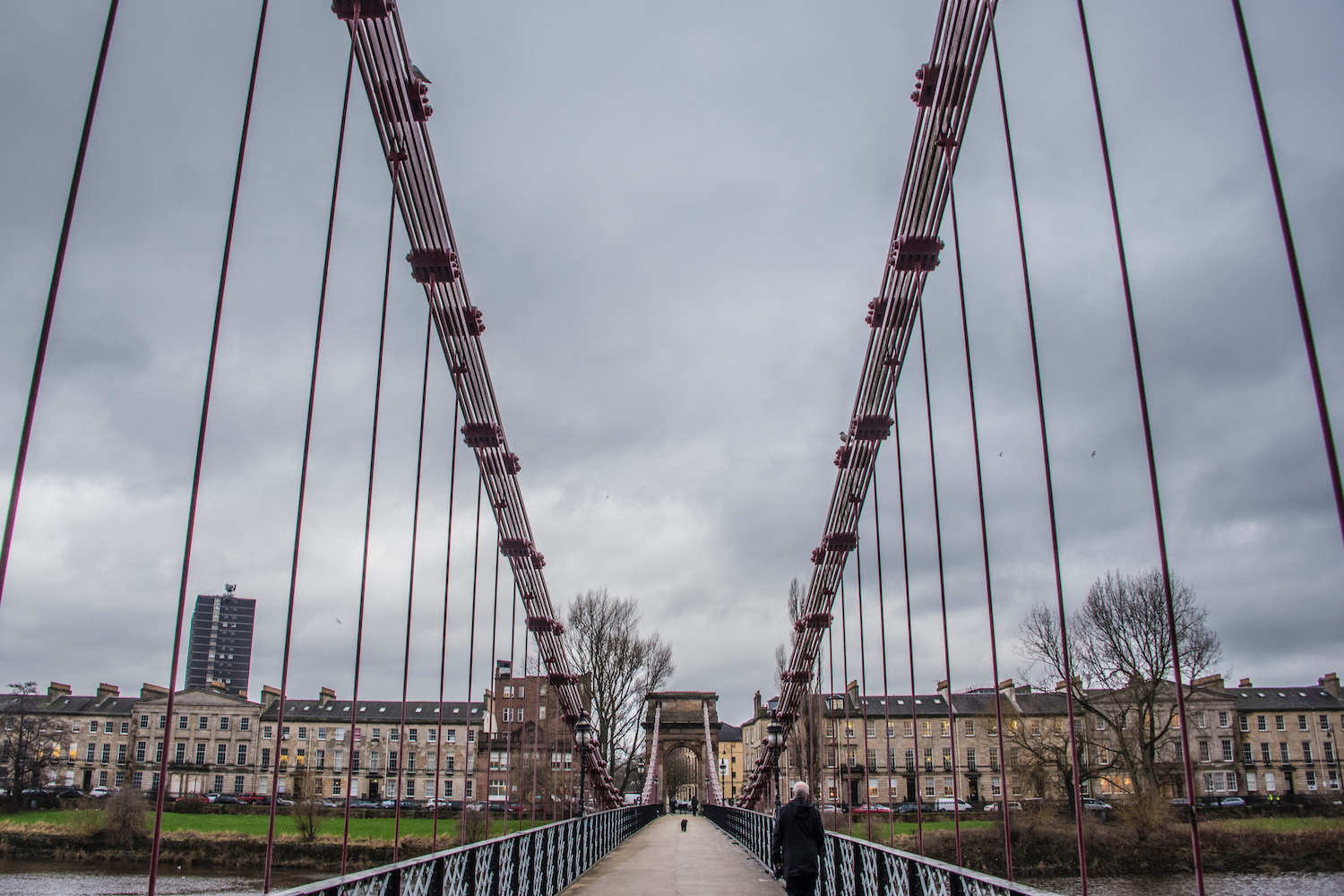 Although there are a certain number of Edinburgh bus routes, especially down to Leith and out into the suburbs, both the Old Town and the Princes Street area are extremely walkable, something the year-round comfortable weather reinforces. On the other hand, while much of Glasgow's city center is flat and also relatively compact, I found myself using Uber in Glasgow a fair bit more often than was the case farther east in Edinburgh.
Day Trips from Glasgow and Edinburgh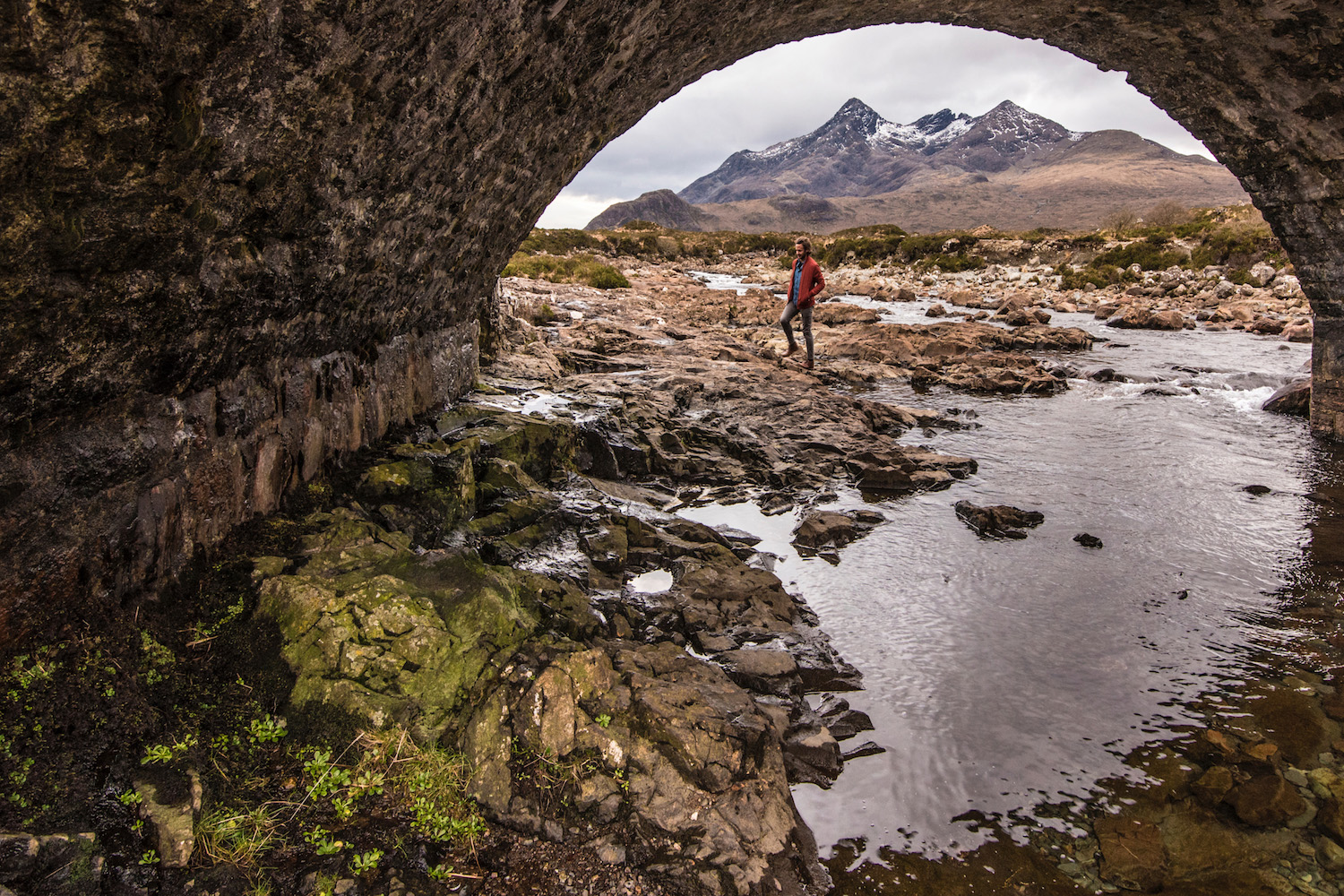 Because Scotland is relatively small and the two cities are relatively close together, many of the day trips from Edinburgh end up overlapping with those from Glasgow, to the extent that both could serve as day trips from one another. More specifically, whether you visit Loch Ness from Edinburgh, Skye from Glasgow or travel down into the reaches of northern England from either of these cities, it's basically a wash when it comes to this category.
How Many Days in Glasgow vs Edinburgh
As far as how many days in Edinburgh to spend, I generally recommend between 2-3 in the city center—maybe more if you plan to venture into the Highlands on a day trip, rather than as a separate excursion. Or, if you plan to explore parts of the city outside of the Old Town, such as the charming (but gritty) harbor side district of Leith.
For a Glasgow itinerary, on the other hand, you need less time. In fact, if you have a very clear list of Glasgow attractions you want to prioritize, you could almost visit Glasgow on a day trip from Edinburgh, although I'd say this should be something of a last-ditch strategy. If you can spend at least one night in Glasgow (and the better part of two days there), I think this is a winning proposition.
Other Destinations in Scotland
Another thing than can affect how long you spend in Scotland's principal cities is what else you plan to do in the country. For instance, if you plan to travel all the way from Edinburgh to Skye (or to other islands of the Hebrides chain), you might spend less time in both Edinburgh and Glasgow in favor of more scenic adventures farther afield.
Of course, it's always possible that your Scotland itinerary will focus on urban areas, and not just the two this article I've focused on. From artsy Dundee, to beautiful Inverness, to industrial Aberdeen, Scotland actually has several cities that are worthy of a few days of your time, and not just the two that everyone likes to talk about—present company very much included!
Other FAQ About Edinburgh and Glasgow
Which is better, Edinburgh or Glasgow?
Edinburgh is a more classically Scottish city, while Glasgow is more cosmopolitan. Indeed, while Edinburgh attractions like Edinburgh Castle, the Royal Mile and Calton Hill fit more neatly into most Scotland travel guides, Glasgow's cosmopolitan charm is more difficult to fit to keywords, or to condense into neatly-wrapped paragraphs. If you do visit Glasgow, you will likely need to spend more time and have more loosely-define goals than you would in Edinburgh.
Is Glasgow or Edinburgh cheaper?
Both Edinburgh and Glasgow are priced pretty similarly to the rest of Scotland (and the UK as a whole), which is to say that neither is a very cheap city. With this being said, do note that you may spend more for accommodation in Edinburgh than Glasgow, simply because more people visit Edinburgh throughout the year than Glasgow.
Is Edinburgh safe?
Edinburgh is an extremely safe city, particularly near tourist attractions such as Edinburgh Castle and the Royal Mile. While certain neighborhoods like Leith have a reputation as being rougher, this is all relative: Of all the places in Scotland and the UK you're likely to experience crime, none are in the greater Edinburgh area.
The Bottom Line
Comparing Glasgow vs Edinburgh is a somewhat futile affair, given how both cities cater to different audiences, in spite of how close they are to one another. Generally, I'd recommend Edinburgh for travelers who want to escape their daily lives (or hells, as it were) to traipse through a fairytale old town, while grungy Glasgow appeals more to cultural wanders who don't mind a bit of grit in their gravy. Whether you have to choose between these cities or can fit both into your Scotland trip, hire me as your Travel Coach so I can suss out all the details for you!